agile development
agile development news search results
Developer news items we found relating to agile development
72 results
---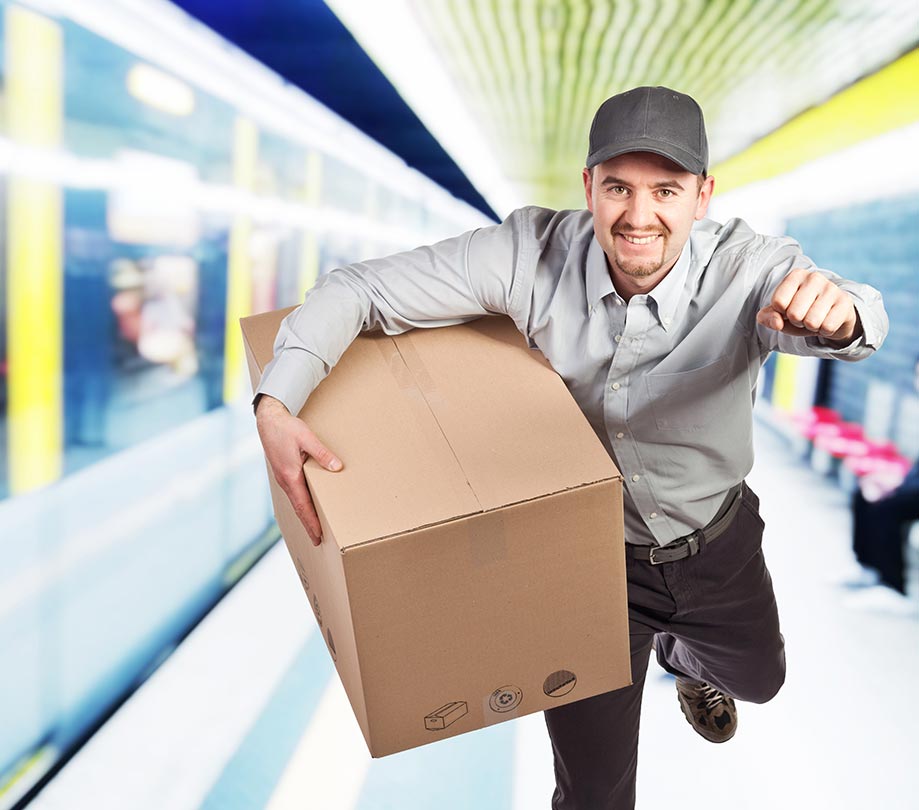 Flagging your new app features with more visibility

Tuesday, July 17, 2018 by Christian Hargrave



In an effort to stop "feature creeping" from new features inside mobile apps and software, Rollout.io has released the preview of Rollout Visibility - a major addition to Rollout.io platform which aims to give organizations real time access to the status of feature deployment to allow smarter business and technical decisions ...
---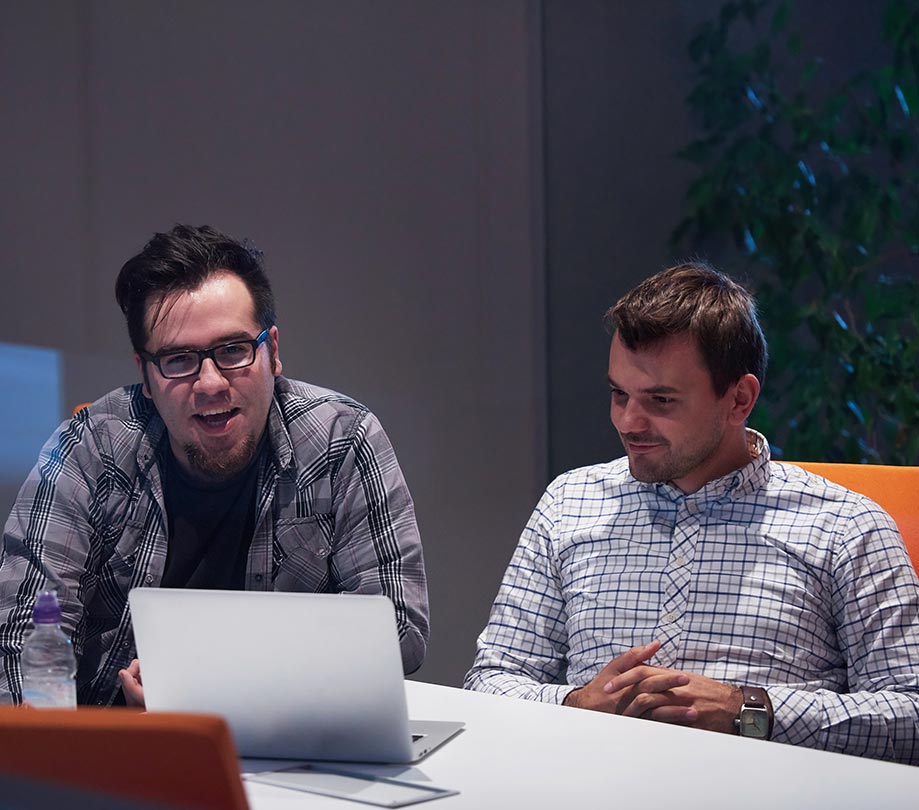 Supporting citizen developers to speed digital transformation

Thursday, May 10, 2018 by Bill Kennedy



More than just a buzz word, companies across the globe are embracing digital transformation to create more efficient organizations not tied to traditional software applications and to forgo the messy paper trail. Digital transformation is dependent on many factors, but in particular, cloud-based technology is largely responsible for fueling the change. Simply put, overt...
---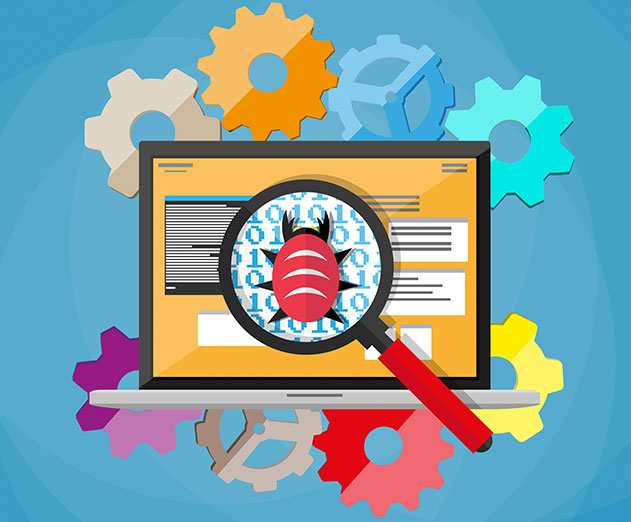 Software testing using Artificial Intelligence

Tuesday, January 2, 2018 by Richard Harris



As the complexity of software continues to increase and release delivery cycles shorten, software testers need to provide quality feedback to developers nearly instantaneously. In this age of continuous testing, companies are adopting a new mantra: Test smarter, not harder. There's simply no other choice, given the torrential pace of new software launches. Today, ...
---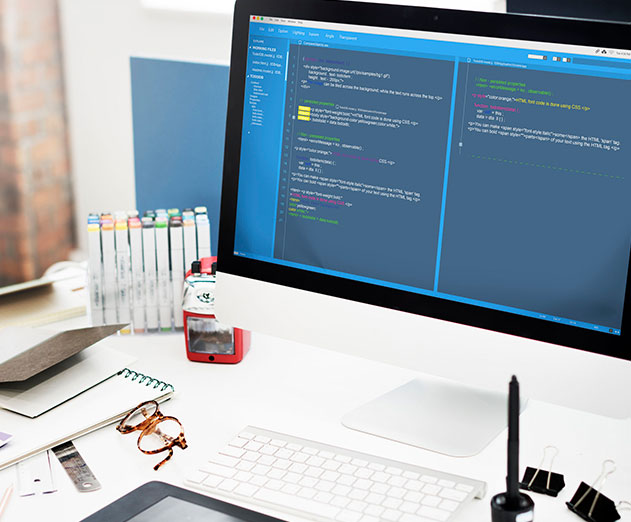 2-pass app development

Monday, December 18, 2017 by Karthick Viswanathan



The concept of Bimodal IT is changing the face of enterprise operations, which need to be agile and secure, but also need to de-silo business and technology operations for the sake of creating better applications. As Gartner defines it, "Bimodal IT is the practice of managing two separate and coherent modes of IT delivery - one of them focuses on stability and the other...
---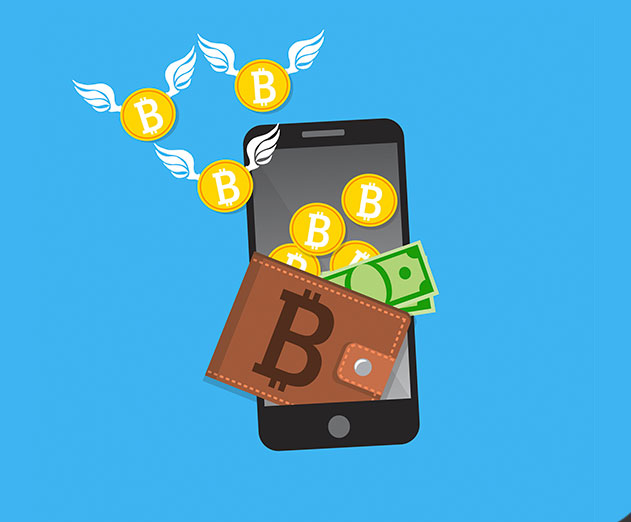 Most cryptocurrency mobile apps are vulnerable

Thursday, November 30, 2017 by Christian Hargrave



Over 1,300 crypto currencies exist today with over $300 Billion market capitalization. One of the most popular and oldest cryptocurrency - Bitcoin has almost reached $10,000 price after several months of fluctuation, but continuous and steady growth.A wide spectrum of mobile applications for cryptocurrencies were released during the last few years by various startups, i...
---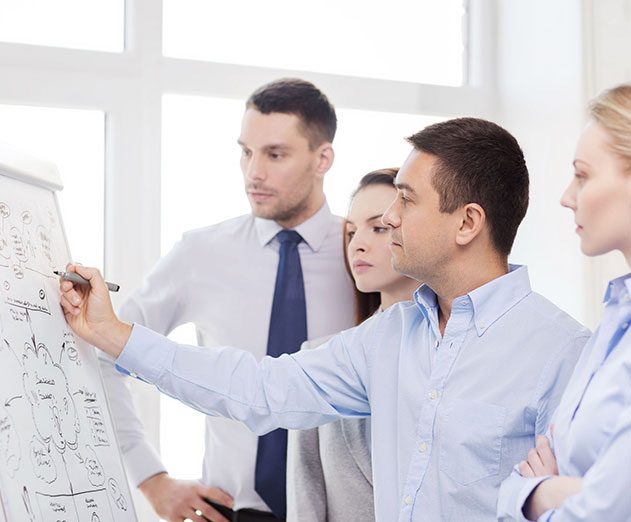 Solving the challenges of database DevOps

Monday, October 16, 2017 by Richard Harris



As companies look to the promises of DevOps to improve their applications' quality and delivery, obstacles still exist with relational databases that hinder adoption of this collaborative process. In this interview, Perry Krug, Principal Architect of Strategic Accounts at Couchbase, shares insight into why relational database management systems impede database DevOps, a...
---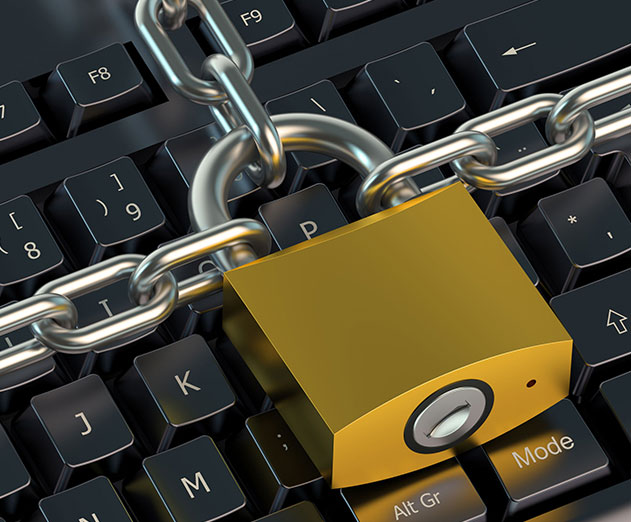 Rethinking DevOps as DevSecOps

Thursday, October 12, 2017 by Akshay Aggarwal



If you're not already thinking right now that your DevOps teams should be run like a DevSecOps team, you may already be in a world of hurt. Time to wake up! As the adoption of APIs continues to grow, so do the risks to organizations that don't actively test the security of their solutions. Modern Agile development frameworks have changed the way engineering teams produc...
---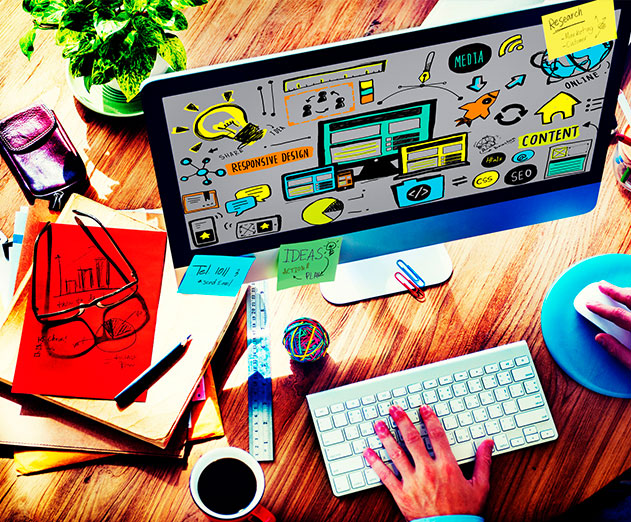 Web professionals reporting client growth says GoDaddy

Wednesday, August 16, 2017 by Richard Harris



A survey of web developers and designers finds that the web professional industry continues to boom two decades after the emergence of the Internet. Rapid growth in clients is fueled by the retail and travel industries, according to a new global research study commissioned by GoDaddy.The industry study, conducted in the United States, Germany, United Kingdom, India, Bra...
---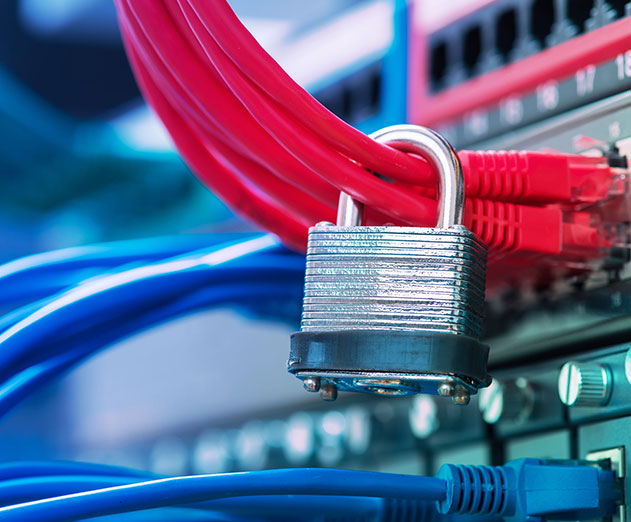 NoSQL databases can now use Hackolade's CLI

Tuesday, August 8, 2017 by Richard Harris



With GDPR quickly approaching, Hackolade has announced its Command Line Interface (CLI) to help companies with the pending GDPR (General Data Protection Regulation) regulatory compliance (scheduled for May 25, 2018), along with overall corporate data governance needs. The CLI is currently available for the following NoSQL databases: MongoDB, Couchbase, DynamoDB, and Azu...
---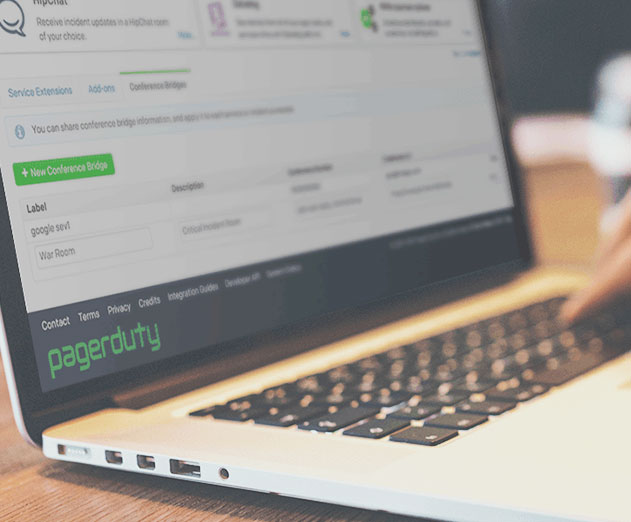 PagerDuty expands into APAC regions along with new Australia IT report

Tuesday, August 1, 2017 by Christian Hargrave



PagerDuty, a provider of digital operations management, has announced the launch of its local team in Sydney, Australia. The global expansion will help the company further grow its presence in the Asia-Pacific region and address the increasing need for digital operations management software. The company also announced the appointment of David Wall, former head of APAC s...
---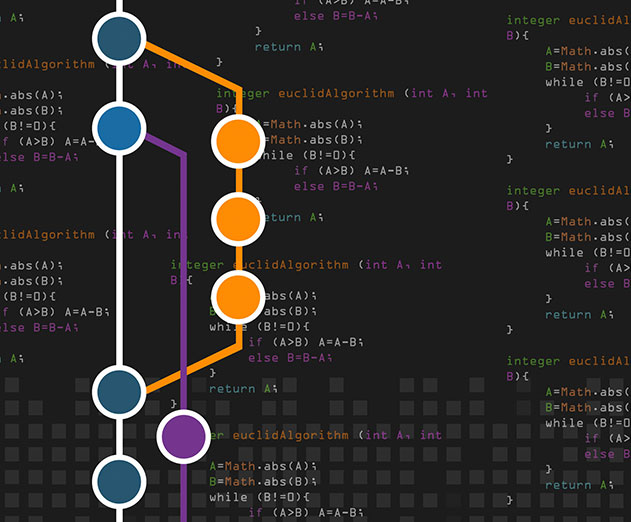 CA says you are probably missing out on the benefits of continuous testing

Friday, July 21, 2017 by Richard Harris



Results from a CA Technologies global study reveal that while 75 percent of organizations highlight continuous testing as critical or important, only a minority of survey respondents have made exceptional progress acquiring the necessary knowledge and key enablers to drive digital transformation. The 20 percent of survey respondents identified as continuous testing 'Lea...
---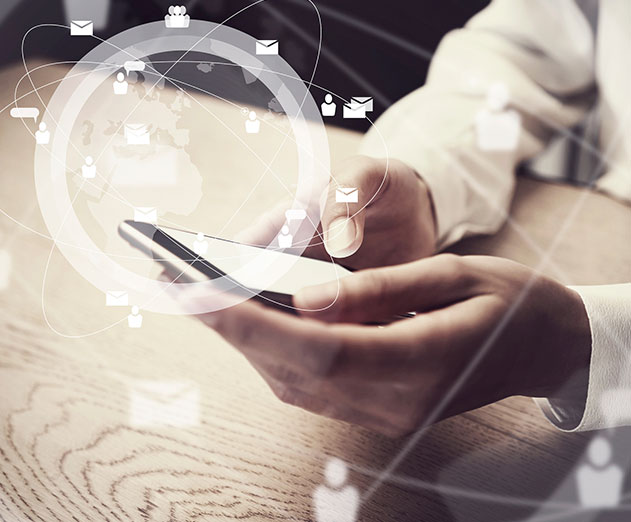 Why runtime application self-protection is critical for app security

Tuesday, June 20, 2017 by David Strom



Today most of us go about implementing security from the outside in. The common practice is to start by defining a perimeter and trying to defend it with various security tools. Even though perimeters have been porous for more than a decade, we still can't give up this notion that if we build a better wall we can keep our enterprises safer.Certainly that is where most e...
---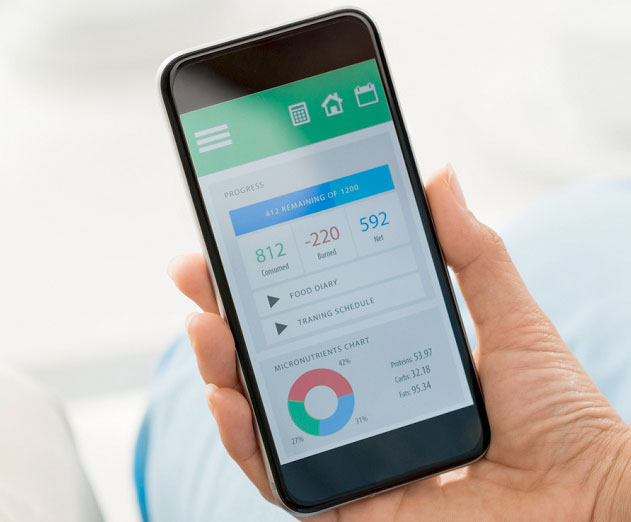 The biggest delays in digital transformation initiatives

Tuesday, March 14, 2017 by Richard Harris



We recently caught up with Robert Reeves, co-founder and CTO of Datical, a provider of database release automation solutions, on the findings of a recent survey - conducted by IDG and commissioned by Datical - that reveal the biggest delays in digital transformation initiatives. ADM: When on the road to digital transformation, what causes the biggest speed bumps?Reeves:...
---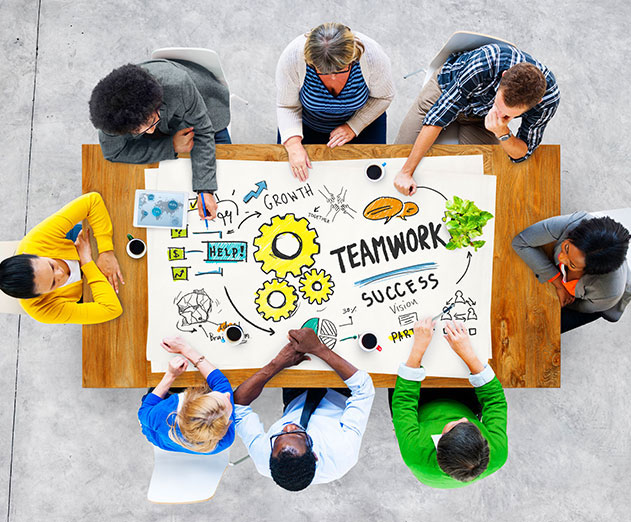 Enterprise mobility is a team sport

Friday, March 3, 2017 by Christian Hargrave



Sports teams - from youth to the pros - are comprised of many individuals with various skill sets and talents. Yet when you hear championship teams and elite caliber athletes talk about success, their stories always boil down to a single commonality: the importance of the team. As Michael Jordan once famously said, "talent wins games, but teamwork and intelligence win c...
---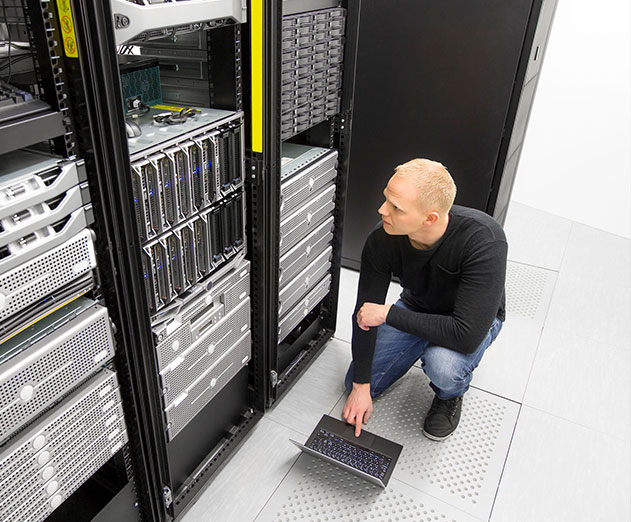 IT departments continue to struggle says new report

Tuesday, February 28, 2017 by Richard Harris



BigPanda, the Algorithmic Event Management Platform that transforms high volumes of IT alerts into actionable insights, announced the release of its 2017 "State of Monitoring" report. The company's annual survey is designed to evaluate the current IT monitoring landscape, including a review of the most popular tools for monitoring, deployment, and tick...
---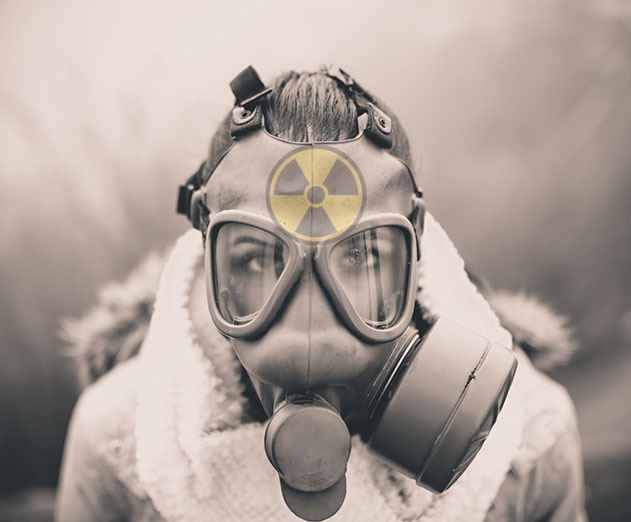 The hidden hazards of mobile app development

Wednesday, February 22, 2017 by Burley Kawasaki



The transition from desktop to mobile computing is not a question of if, but when. According to Gartner, within the next five years, 70 percent of software interactions in enterprises will occur on mobile devices. Little wonder, then, that organizations that are just embarking on their mobile app development journeys can often be tempted to assume the voyage will be smo...
---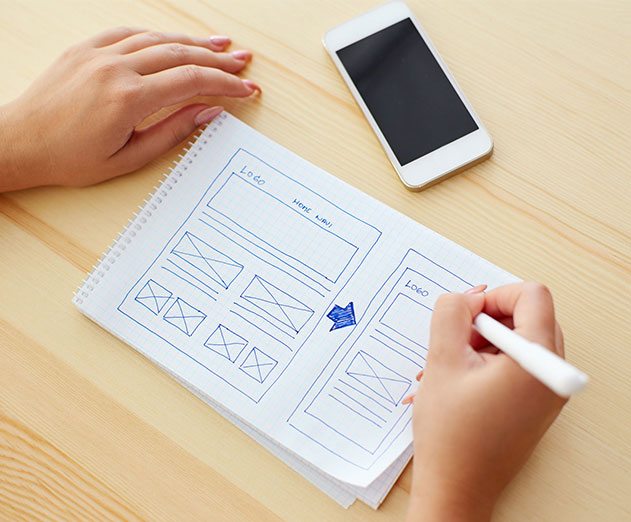 Explaining the app development process to clients

Monday, February 20, 2017 by Daniel Szabo



Revenue from mobile apps is expected to reach $70 Billion in 2017. Yet, developing a successful mobile application is not an easy task. As a developer, you understand the mobile app development process, but may struggle to explain it to your clients. This misunderstanding creates challenges in the development process itself, and can even cause an unsuccessful deployment...
---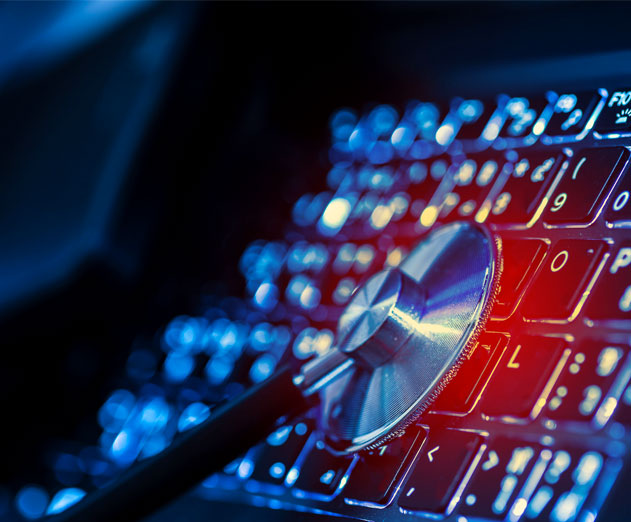 The problems with agile development

Thursday, February 16, 2017 by Matt Bridges



In many industries, agile development has become standard practice for creating software applications. The benefits are clear: the methodology produces faster results, and often, superior software. So, what are the drawbacks to agile? For the project manager, the drawback is risk. Project managers live with the reality that software estimation is messy and uncertain, an...
---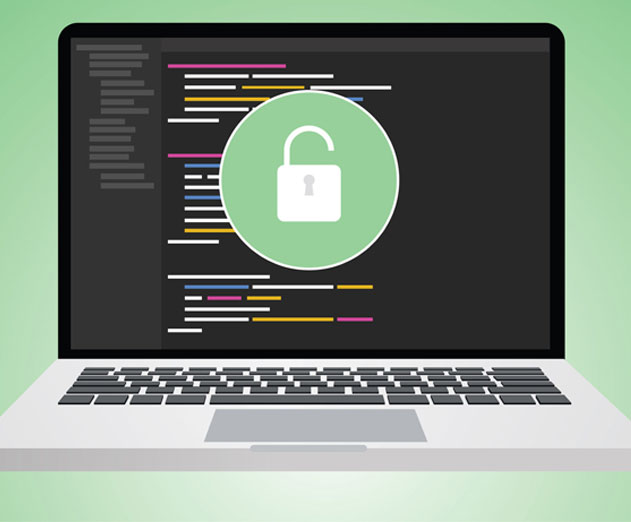 Inclusive Development gets open source tools from IBM

Thursday, February 9, 2017 by Christian Hargrave



Editors note: Submitted by Moe Kraft, Accessibility Transformation Lead, IBM Accessibility ResearchIBM is embarking on a new era of open source accessibility by releasing tooling, samples and design patterns to help streamline the development of inclusive web and mobile applications.They have recently released two new projects on the developerWorks/open community, AccPr...
---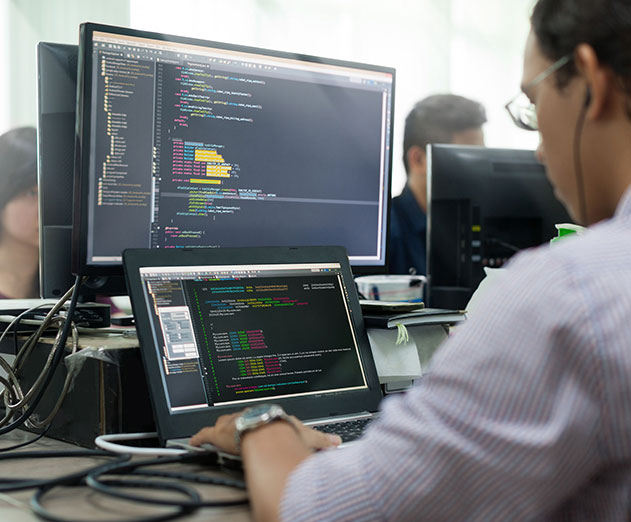 Why continuous delivery is key for developer career success

Monday, January 30, 2017 by Martin van Vliet



When people talk about Continuous Delivery, it's usually in the context of how it improves the software delivery process and contributes to generating business revenue. Both are true and valid points, but they don't directly address the opportunities for career growth Continuous Delivery offers for developers. But keep in mind that Continuous Delivery is not a flash in ...
---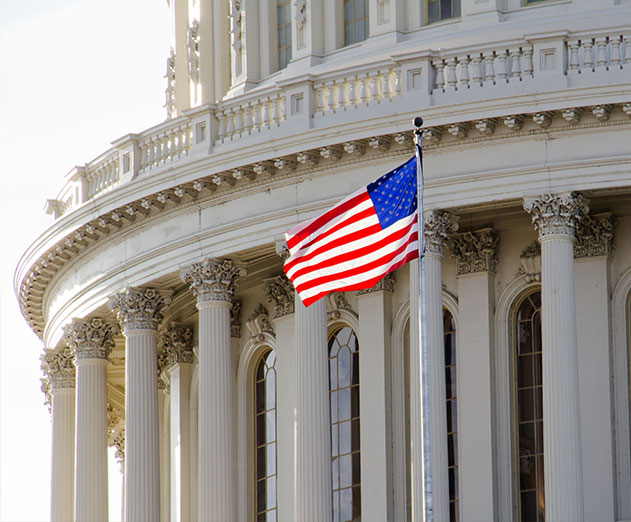 How Agile scrum development methodologies work in the Federal space

Thursday, January 26, 2017 by Richard Harris



Agile scrum development methodology has become a hot topic in recent news. More and more companies seem to be adopting this approach because they find that it saves the client time and money. Mobomo, a D.C. based tech company, works with many clients in the Federal space. They were able to give App Developer Magazine more insight into Agile Scrum Methodology and the imp...
---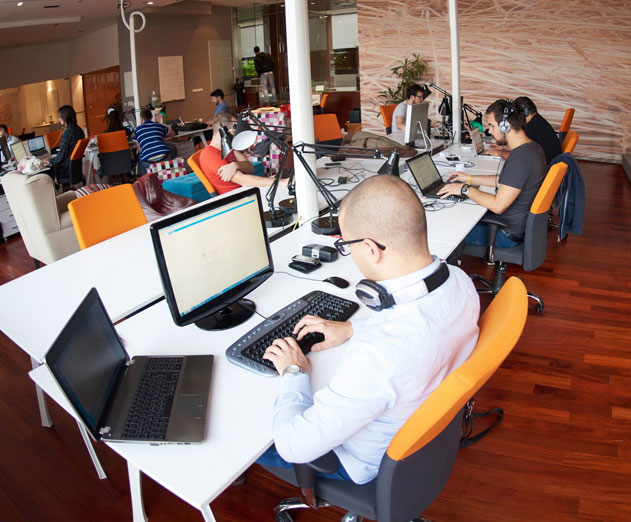 Agile Methodology in Large Enterprises

Wednesday, December 28, 2016 by Hamesh Chawla



Agile methodology is the climbing framework for large-scale enterprises. How can you transition your large company into an agile framework? Below are simple and effective techniques for scaling agile methodology to your specific project, team and enterprise.Start with a MVPContinuous Delivery is a software development strategy that provides high-quality, accessible soft...
---
Predictions from Red Hat for 2017

Saturday, December 24, 2016 by Richard Harris



Catching up with Red Hat's mobile team on what they're expecting to see in mobile and IT in 2017.1. Prediction: Mobile goes mainstream as part of enterprise application strategy that hinges on containers, DevOps, and microservices. There are more mobile devices in circulation than the global population and mobile searches now outstrip those from PCs; mobile can no ...
---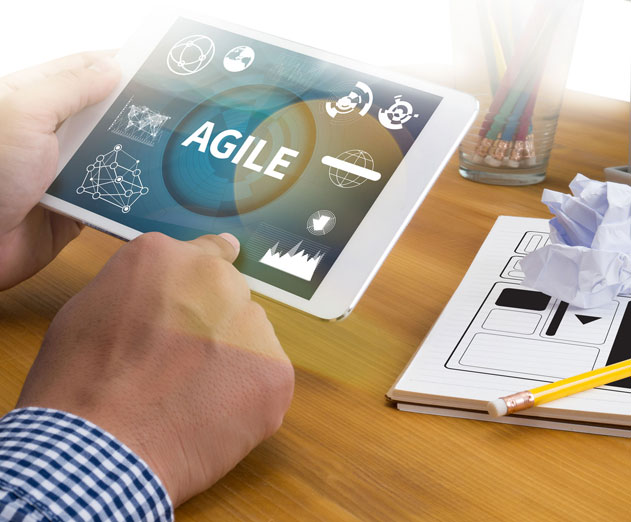 Five indispensable tools for your agile projects

Sunday, December 18, 2016 by Richard Harris



Agile project management methodologies have become increasingly popular for software development—especially among development teams making video games. Perhaps developers are attracted by the cool name which brings to mind animators and game designers in ninja outfits nimbly scampering over once insurmountable project deadlines. Or maybe it resonates with programmers wh...
---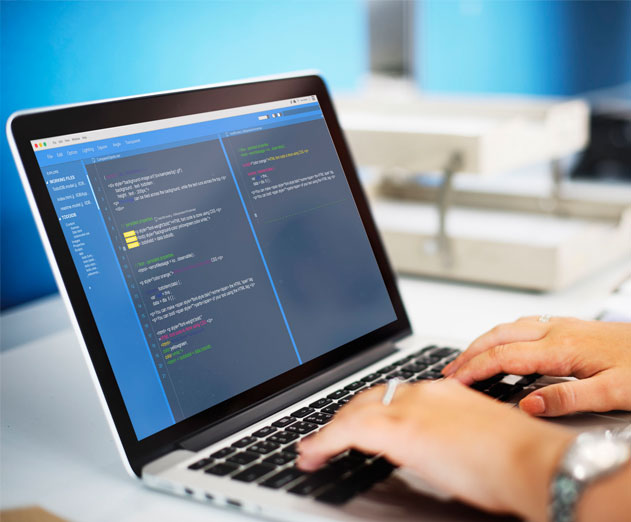 Development practices that break applications and what you can do

Wednesday, November 30, 2016 by Jim Azar



As most organizational leaders recognize at some level, the increasing dominance of web and mobile applications has completely turned the software world on its ear. The number of critical business functions that are processed via a browser or mobile device is escalating, and inaccurate results, aberrant behaviors, and security flaws can all be absurdly costly. Virt...
---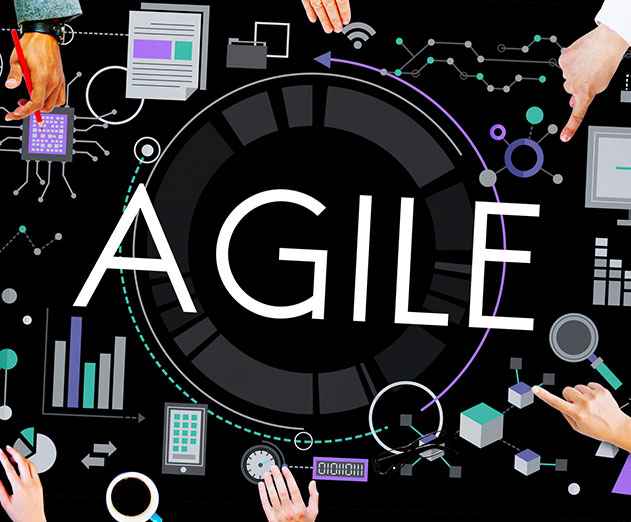 3 things you need to know to make Agile software development work

Monday, November 21, 2016 by Christina Lynch



Traditionally, software development follows the Waterfall framework whereby a product is produced sequentially over a series of phases of construction. Waterfall's big drawback is how tedious it can be for developers, and how unresponsive it is to change. This is a major issue in today's world where technology is advancing at such a rate that resistance to c...
---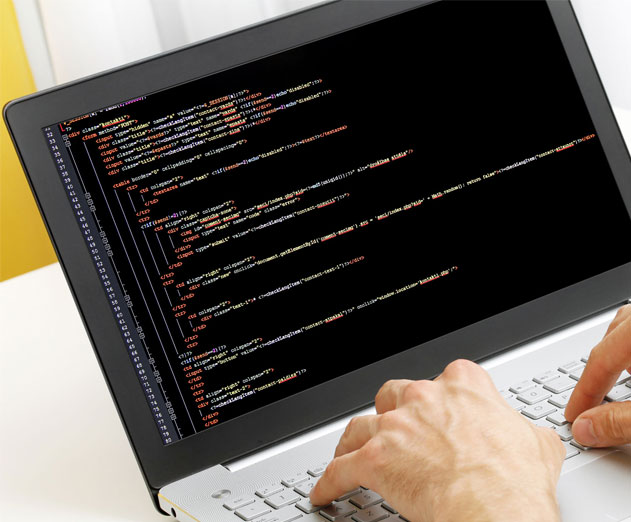 New VS plugin from Checkmarx lets DevOps teams to rapidly embed security

Wednesday, November 16, 2016 by Christian Hargrave



Checkmarx just announced a new Checkmarx plugin for the Microsoft Visual Studio Team Services platform. The new Checkmarx (CxSAST) Microsoft Visual Studio Team Services Plugin allows organizations with agile development practices to embed security into their software development lifecycle (SDLC) without the delays traditionally caused by application security t...
---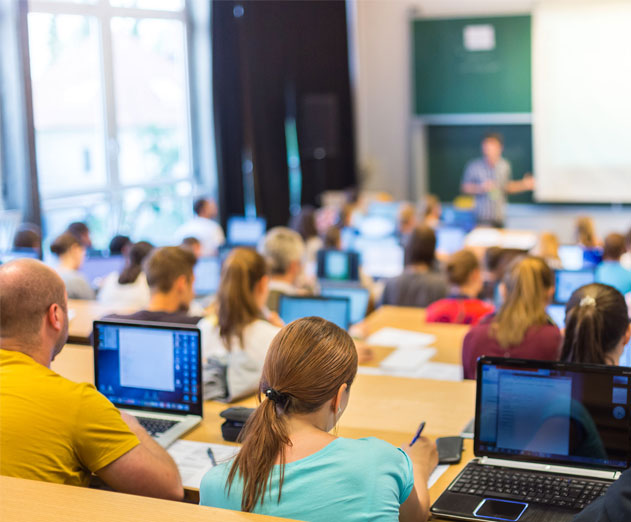 Here's a free online DevOps training program

Monday, November 14, 2016 by Michael Haynes



Axelos and IT Revolution have come together to launch a free online training program, DevOps Awareness Training, in early 2017.The aim of this pioneering program is to ensure that every IT professional, across a diverse range of organizations, has access to world-class training based on the principles of DevOps. The goal is to create value for customers with s...
---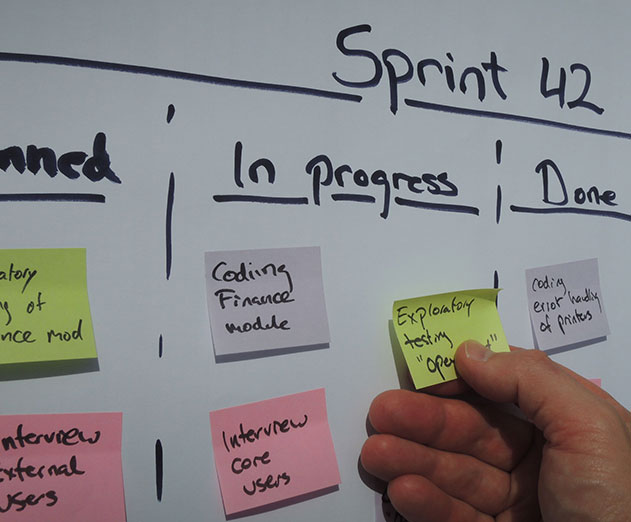 Is Agile development really that great

Saturday, November 5, 2016 by Richard Harris



Agile is buzz word among various industries. Many experts are talking about the importance of agility in the enterprise -but do we really know what it means to be agile and how it benefits business?Todd Olson, CEO of BI/UX company, Pendo.io, thinks it's important for the entire organization to understand agility at the team-level. From prioritize work across teams, to a...
---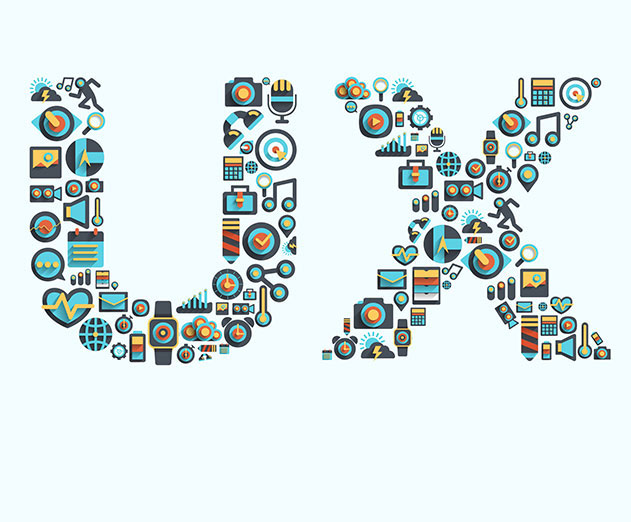 Unified Experience Design: Solving XD's blindside

Wednesday, October 12, 2016 by Demian Entrekin



Any of us would be hard pressed today to find a consumer-facing brand that doesn't espouse to "design thinking," putting the consumer experience at the center of product development. Most people are on board with the concept that quality user experience, particularly for -- but by no means limited to -- digital experiences, drives sales and customer retention. This is w...
---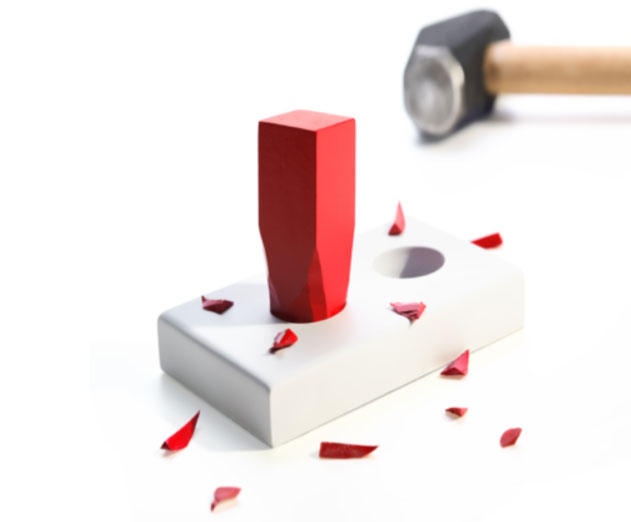 Hey Coach! Square Peg

Monday, October 10, 2016 by Philippe Sauve



Welcome back to the coaching post that looks at teams and the complex environment around us. This time we shall discuss the not-too-controversial topic of keeping track of work.Too often, tracking time and logging work related information has been used to enforce work schedules and dishing out "punishment" to those who don't put in the hours. Here we describe "puni...
---
The Problem With Sort Of Doing Agile Mobile Development

Friday, August 19, 2016 by Zubin Irani



Agile development combines process, technology, and mindset in a deliberate way. If you neglect any one of those three pillars in mobile development, you're setting yourself up to fail. "Sort of" Agile just won't work. Here's why: Mobile users and desktop users have very different expectations. On desktop, if your website has low-p...
---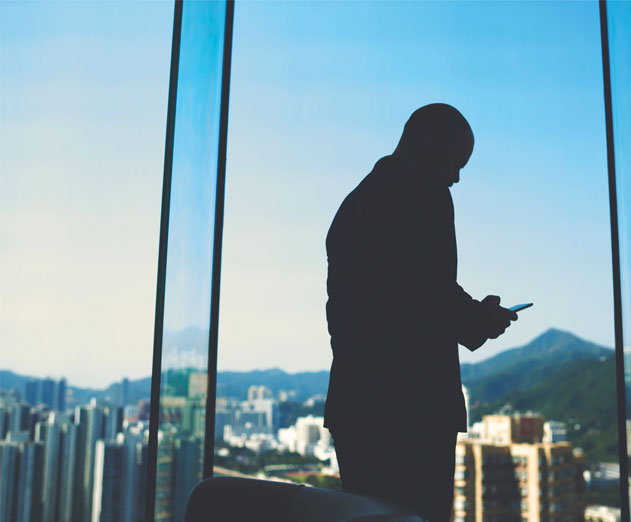 Five Must Haves for Mobile App Success in the Enterprise

Tuesday, August 2, 2016 by Renu Upadhyay



From Facebook Messenger's bots to the recent Pokémon Go craze, mobile apps are becoming the vehicles for some of the most disruptive consumer technologies today. Yet, enterprise mobile innovation continues to lag behind. As Gartner reported in June, the average mobile enterprise application development budget is actually shrinking.The enterprise mobile apps ma...
---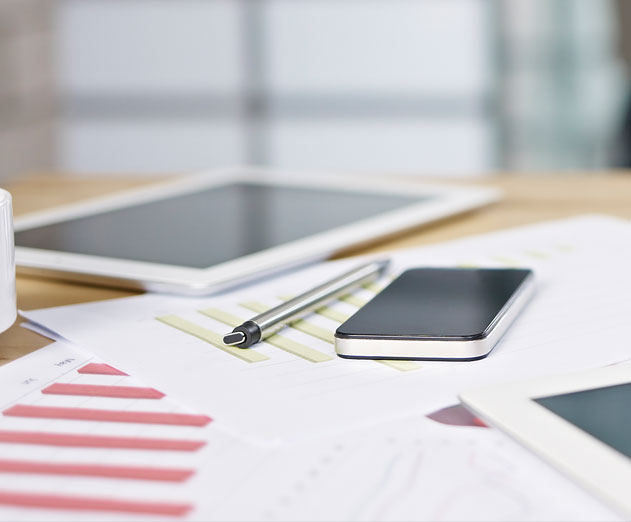 Being Ready for a Mobile-First Business Strategy

Sunday, July 31, 2016 by Sravish Sridhar



If your business isn't talking about its mobile strategy yet, it's only a matter of time. According to 451 Research, 40 percent of companies will prioritize the mobilization of general business apps over the next two years, compared to just mobilizing field service and sales teams. Companies recognize mobility offers huge business benefits, from driving customer satisfa...
---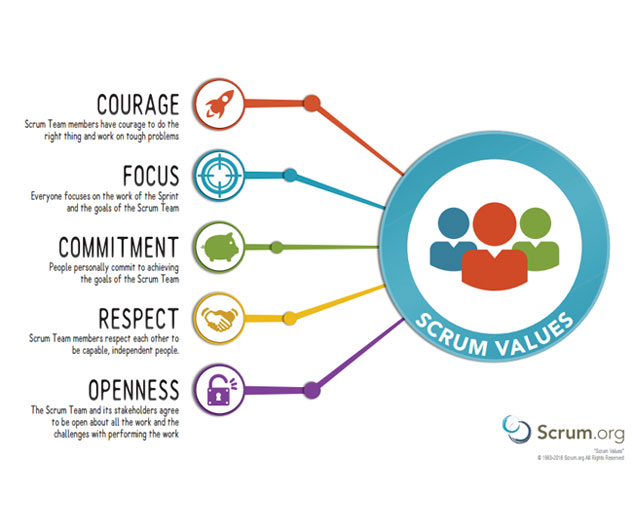 How Do I Build an Agile Organization - Part 3

Thursday, July 28, 2016 by Ken Schwaber



Remember the angry development VP from Part 1? He had hired a certified Scrum Master and found him inadequate. This VP made the assumption that the CSM certification meant the person was qualified to help his organization. He found out it only meant the person was certified as having attended a Scrum Alliance scrum master class.In Part 2, I presented the steps...
---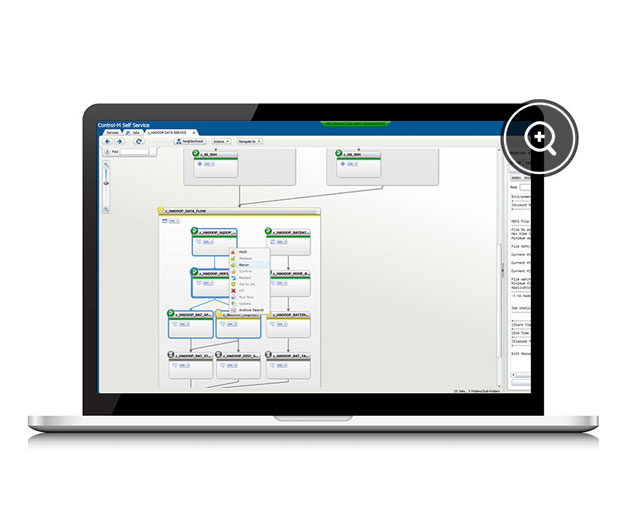 BMC Releases New API for Hadoop Application Deployment

Tuesday, July 5, 2016 by Stuart Parkerson



BMC has announced the expansion of its Big Data offerings with updates to its Control-M for Hadoop solution which now offers a Control-M Automation API, designed to improve Hadoop application deployment agility. The Control-M Automation API is a set of programmatic interfaces for Hadoop architects, engineers, and developers to use Control-M in a self-service manner...
---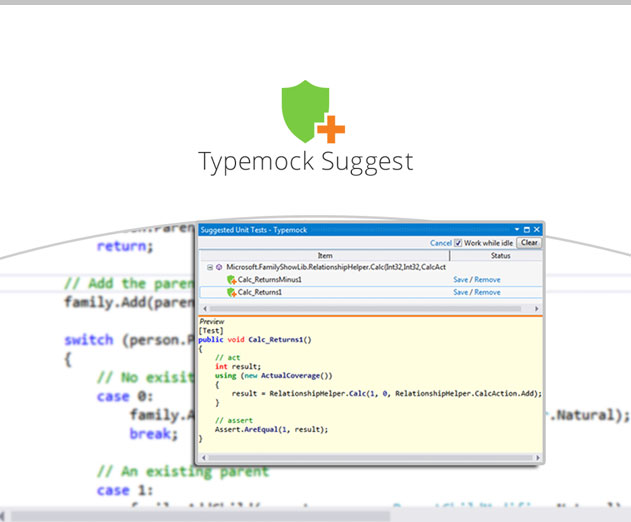 Typemock Releases Unit Testing Tool That Uses Artificial Intelligence to Offer Test Suggestions for Specific Code

Wednesday, June 22, 2016 by Stuart Parkerson



Typemock has released Isolator V8 for .NET developers that offers Typemock Suggest, a feature that uses artificial intelligence to generate suggestions to test the validity of the code as its written. This feature uses static and dynamic analysis to suggest code that covers the parts and logic of any pre-existing code that does not have unit testing including legacy cod...
---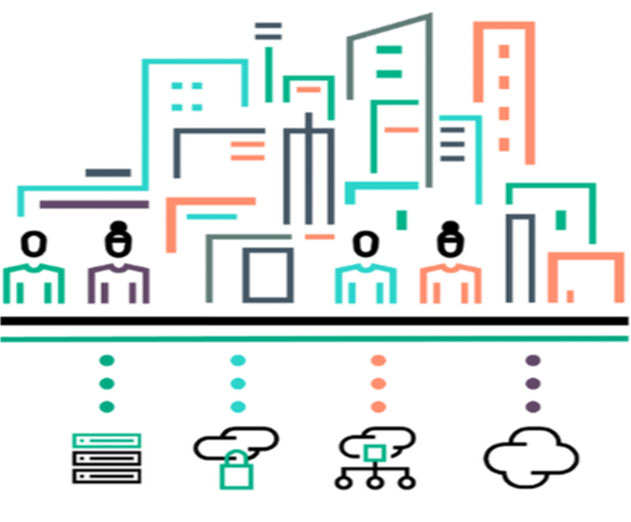 HPE Announces New Functionality to Helion Cloud Platform

Friday, June 10, 2016 by Richard Harris



Hewlett Packard Enterprise (HPE) has announced a number of updates to its HPE Helion Cloud platform which provides a multi-cloud management and cloud native application platform.Helion includes full-stack infrastructure automation to enable delivery of secure IT services and applications, and provides a common self-service storefront for IT and developers. It provides a...
---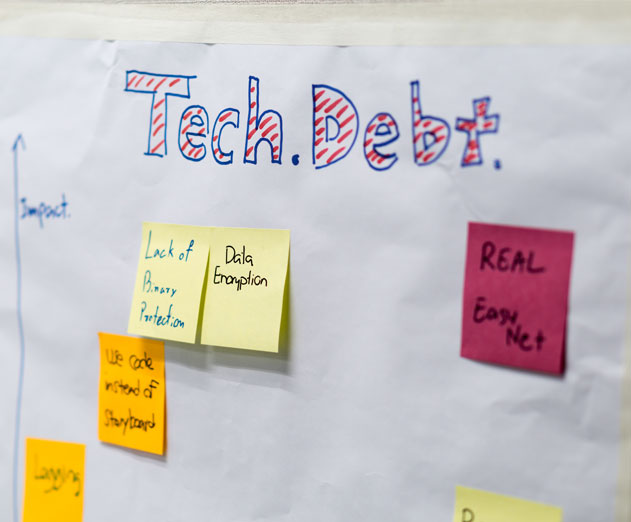 You'll Have Debt - Get Used to it!

Thursday, May 26, 2016 by Louis-Philippe Carignan



In the classic The Mythical Man-Month, author Fred Brooks speaks of the intricacies of software development. This collection of essays is a must read for any IT professional, particularly when the reader learns about the concept behind Brook's Law: Adding manpower to a late software project actually makes it later. While many other intricacies o...
---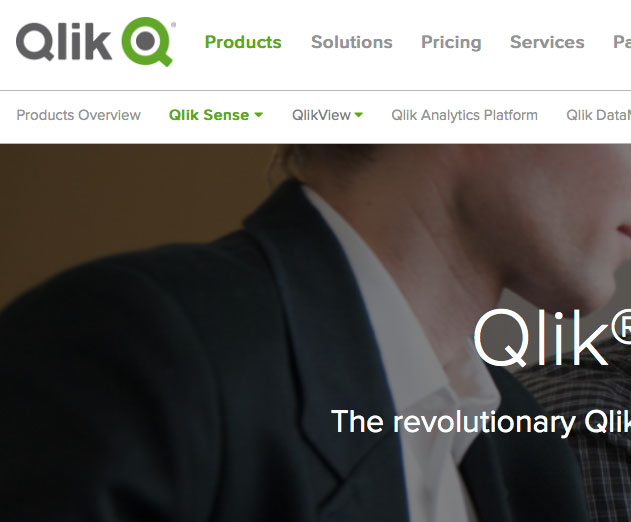 Release of Qlik Sense Enterprise 3.0 Supports Agile Development

Monday, May 23, 2016 by Stuart Parkerson



Qlik has announced the availability of its Qlik Sense Enterprise 3.0 business intelligence (BI) and analytics platform. With this latest release, Qlik has improved its Agile management and administration capabilities to support IT with more effective auditing, configuration, and governance for multi-geography deployments. New user interface enhancements in the Qlik Mana...
---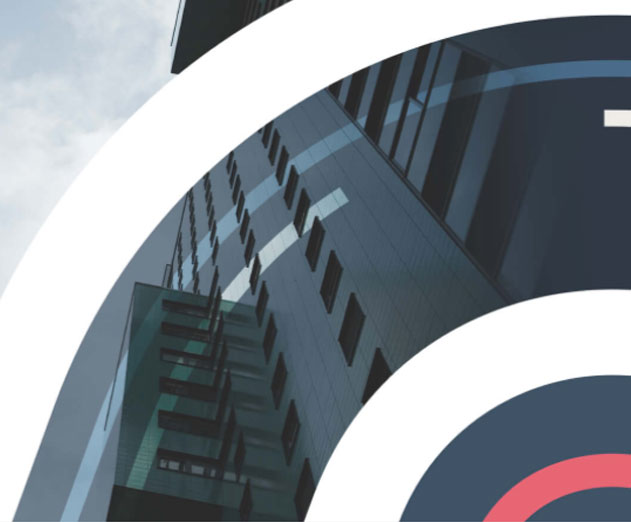 NEC and Netcracker Launch New Agile Virtualization Platform and Practice

Monday, May 9, 2016 by Richard Harris



NEC Corporation and Netcracker Technology have teamed to launch a new Agile Virtualization Platform and Practice (AVP), which offers a set of tools, platforms and services for Software-Defined Networking (SDN) and Network Functions Virtualization (NFV).With the new AVP solution, NEC and Netcracker will help service providers move their operations, business processes and...
---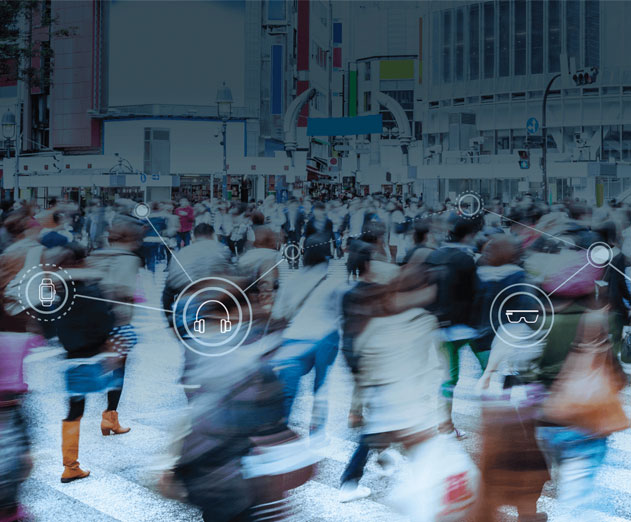 Web and Mobile Application Development Developers On Application Performance

Saturday, April 16, 2016 by Richard Harris



Dimensional Research and AppDynamics recently partnered in a survey to capture trends and data about web and mobile application development as it relates to monitoring and analyzing tools, including the ability to capture data in real-time, measure performance and business impact.Anand Akela, Director of Product Marketing for Application Performance Management (APM) at ...
---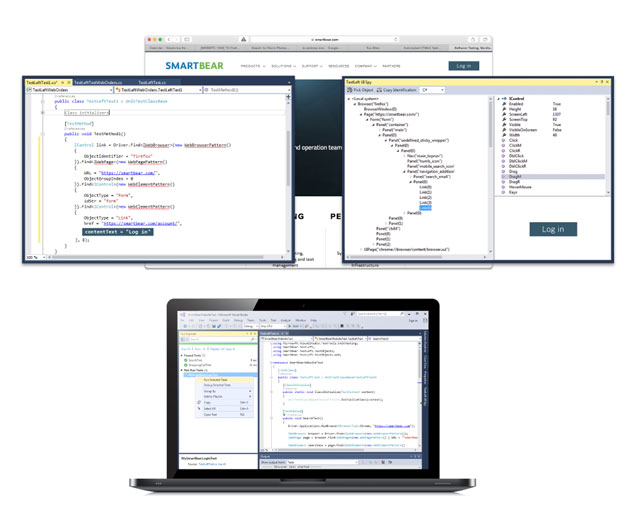 SmartBear Releases New Agile Development Test Automation Tool

Friday, April 8, 2016 by Richard Harris



SmartBear Software has released a new developer focused test automation tool, TestLeft which allows developers working in an Agile and continuous delivery environment to create tests within IDEs, which helps reduce test creation and maintenance time.TestLeft is a testing tool for developers who are testing in Agile teams. It fully embeds into standard development IDEs s...
---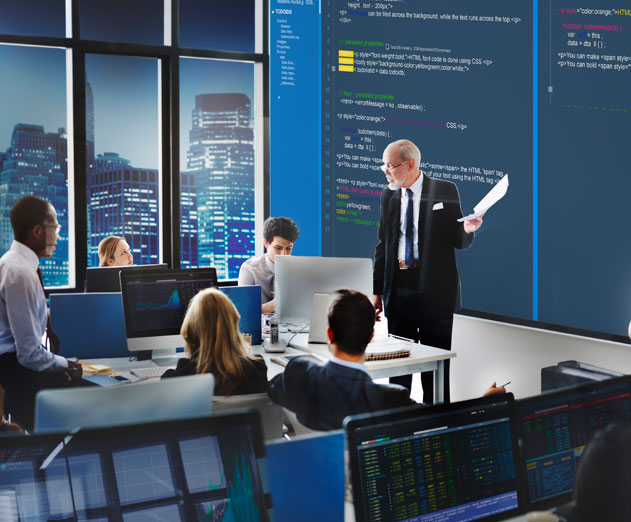 Six Best Practices to Better Agile Implementation

Wednesday, April 6, 2016 by Mark Orttung



While Agile software development has become the dominant methodology adopted by software development groups, many companies - including some of the most innovative - are not using it to its fullest potential. An alternative to traditional project management, the Agile approach is a set of principles for software development in which requirements and solutions evolv...
---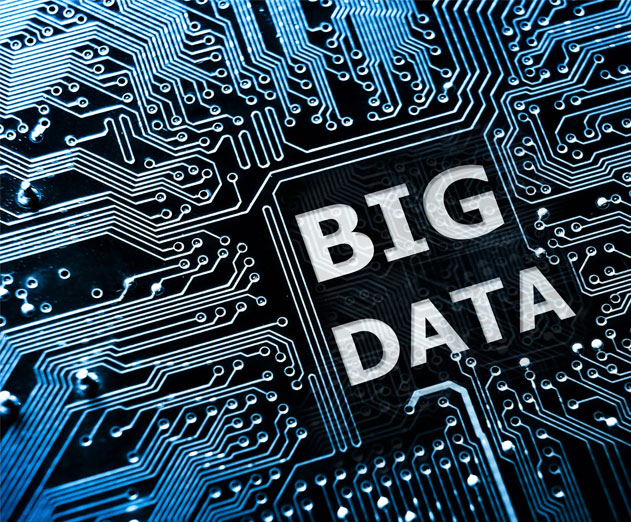 Orasi Software Expands Big Data Analytics Services

Wednesday, March 30, 2016 by Stuart Parkerson



Orasi Software has announced that it has added HPE IDOL and HPE Vertica, two of Hewlett Packard Enterprise's (HPE's) Big Data Platform solutions, to its product lineup. Orasi will utilize these solutions to help companies to deploy and effectively use the HPE big data analytics products."The HPE Big Data Platform components deliver speed and scale and the broadest...
---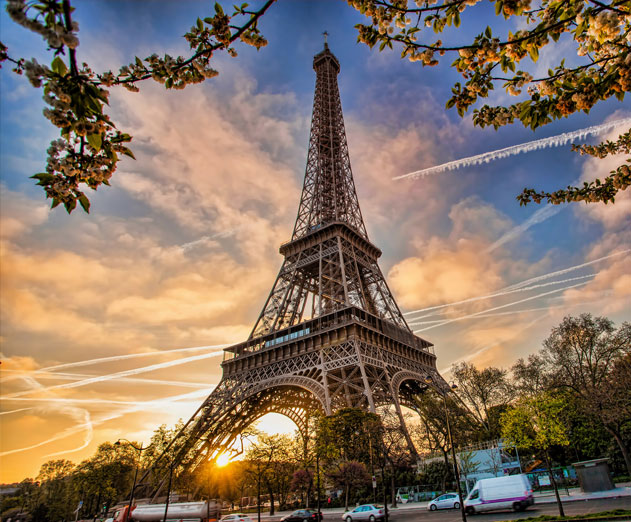 IBM Opens Bluemix Garage in France

Wednesday, March 23, 2016 by Stuart Parkerson



IBM is opening a new Bluemix Garage in Nice, France to help European based companies' development and design of apps on IBM Cloud.This is the fourth location worldwide (also located in San Francisco, Toronto, London) of the Bluemix Garage, which offer physical hubs where multi-disciplinary teams, including developers, product managers and designers, can collaborate with...
---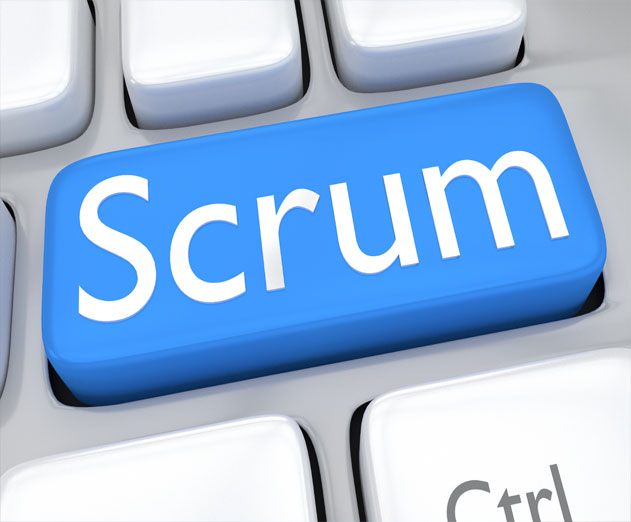 Worrying Interpretations of Scrum

Tuesday, March 22, 2016 by Gunther Verheyen



Over 80% of all Agile teams worldwide indicate they have adopted Scrum. The mission of Scrum.org is to improve the profession of software development. We are humbled by the improvement Scrum has brought to the industry. We find motivation in continuing the path of maturing the understanding of Scrum around the world. Scrum is outgrowing its teenage years - in ...
---
CA Technologies Ryan Polk Discusses CA's Agile Management Portfolio

Monday, March 14, 2016 by Stuart Parkerson



Ryan Polk, VP of Product Management at CA Technologies, reached out to us to discuss CA's approach to agile management and provide insight into the products and services available to help companies adopt an agile methodology. ADM: How does the Agile Management portfolio that CA introduced help the enterprise succeed in the application economy? Polk: The app ec...
---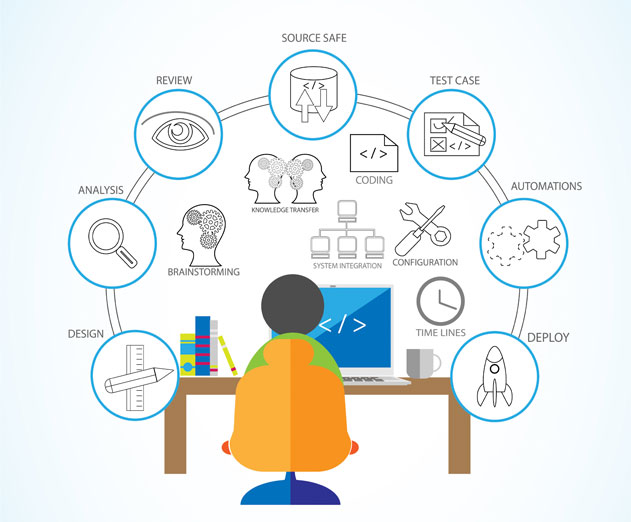 How Do I Build an Agile Organization - Part 1

Thursday, March 3, 2016 by Ken Schwaber



This is the first in a three article series on how to build an Agile organization. This first article discusses: "What is Scrum certification? Can you count on it as meaningful in selecting people?"- CIOs need to embrace Agile development as quickly as possible. Agile has the capability to transform IT-business relationships as well as have a positive effect on IT value...
---
Adopting Agile Development and Implementing Agile are Not the Same Thing

Wednesday, February 17, 2016 by Stuart Parkerson



I am probably dating myself but I remember in the early 90's when I worked at a fortune 500 company and the term "out of the box" thinking was all the rage. We'd have meetings about how to think out of the box, but whenever someone (including me) came up with what we thought was an out of the box idea, it didn't seem to ever fit our corporate structure.I think there mig...
---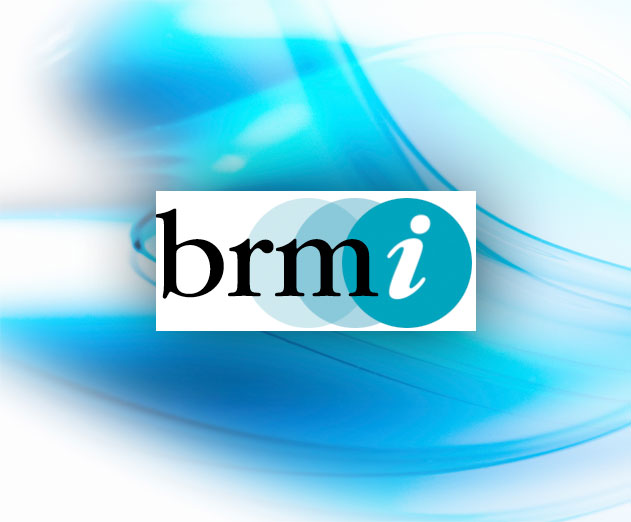 BRMi Adds Agile Expertise with Acquisition of Clearsoft

Monday, February 15, 2016 by Stuart Parkerson



Battle Resource Management (BRMi) has augmented its expertise through offering proprietary models for re-architecting business processes with the acquisition of Clearsoft, an information technology services company that provides agile enterprise software development and systems integration.The move helps BRMi become a single source for end-to-end capabilities to optimiz...
---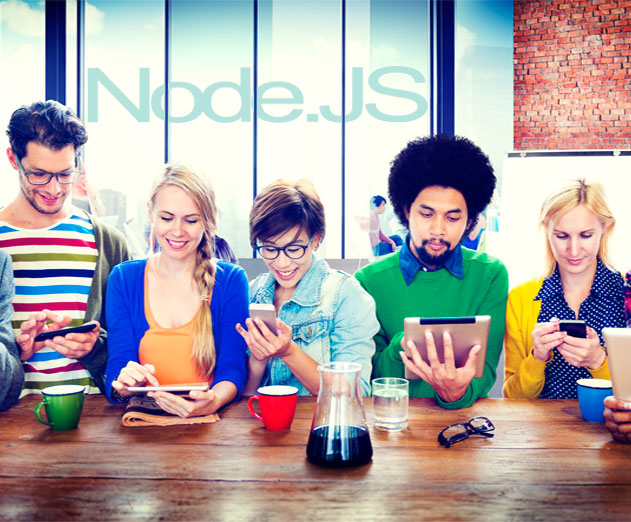 As The Need for Mobile Increases So Will the Adoption of Node.js

Tuesday, December 22, 2015 by Mícheál Ó Foghlú



The work of early Node.js adopters has helped bring it into the mainstream. The benefits are clear: it enables developers to implement fast IT, driving more agile development practices and achieving high functionality at a quick pace. As many organizations work to rapidly develop apps while also responding to changes in the business - while simultaneously maintaini...
---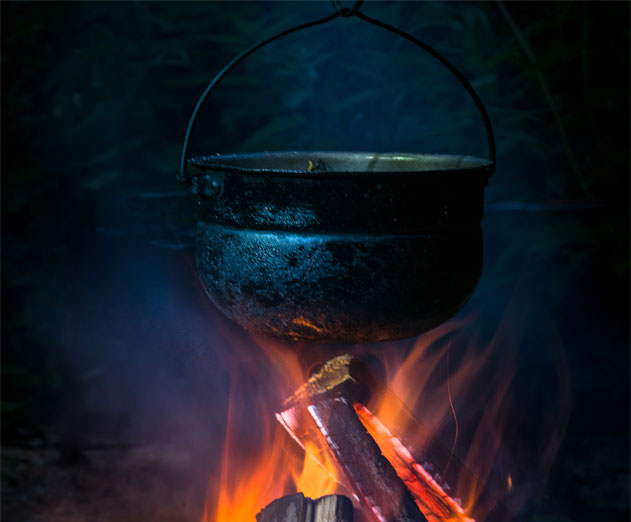 DevOps and Agile Lessons from the Story of Stone Soup

Saturday, October 17, 2015 by Pete Waterhouse



I love the old stone soup story. A nifty tale of how hungry travelers with nothing more than a cooking pot, water and a large stone, managed to get curious townsfolk to contribute ingredients to the 'stone soup' they were cooking. A wonderful soup, that never quite reached its full potential because it lacked a few essentials. Finally, after the villagers had contribute...
---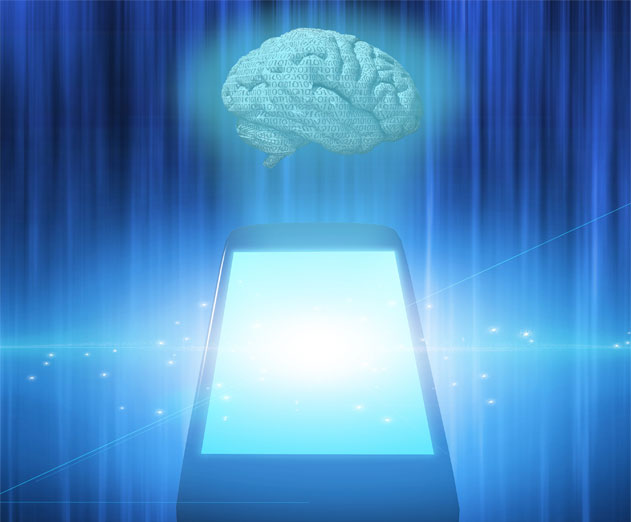 Developers Need to Embrace Artificial Intelligence

Wednesday, September 23, 2015 by Aaron Rudger



Artificial Intelligence – Developers must embrace the technology, but how?Artificial Intelligence (AI) is making waves. From robots that manage your home life, a la Amazon's Echo, to smartphones that understand our every word, AI technology is making huge technological leaps – and fast. This year alone, Qualcomm has announced the Zeroth platform, the company's firs...
---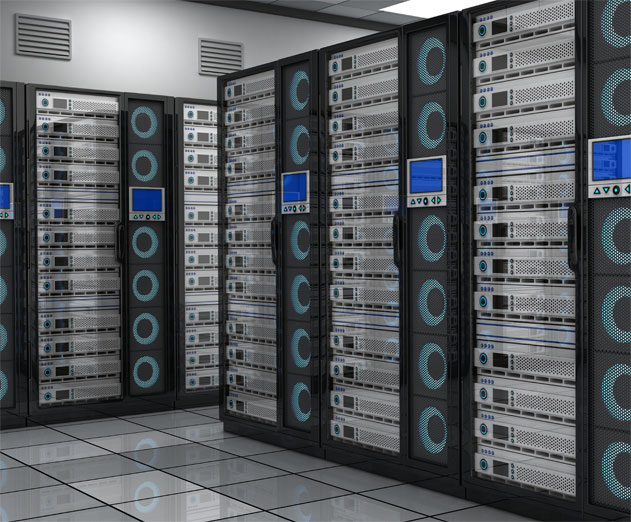 In the Year Ahead, Enterprise Mobility Will Hinge on the Back End

Saturday, September 12, 2015 by Cathal McGloin



This year demand for enterprise mobility has escalated. With increasing volume and sophistication of mobile app projects, organizations must now pay special attention to how they integrate mobile apps with back-end systems in an efficient and affordable way. According to a recent survey of global customers at Red Hat, back-end integration and security ranked at the...
---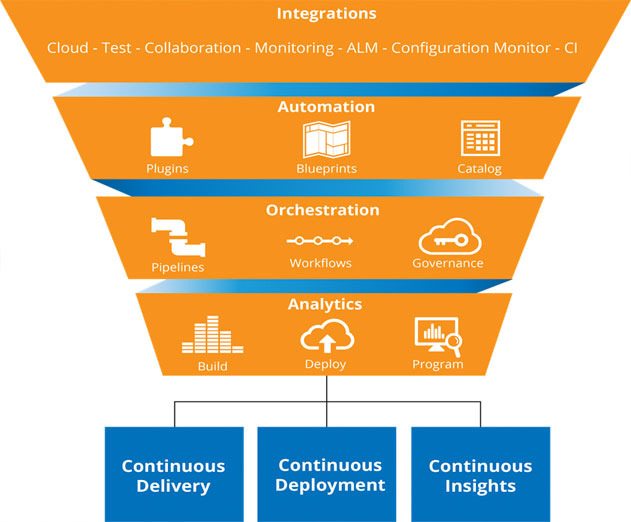 The Next Wave of Software Delivery: Integrating Agile and DevOps

Friday, September 11, 2015 by Richard Harris



We recently visited with Pradeep Prabhu, Co-founder and CEO of CloudMunch, to discuss the opportunities and challenges of adopting Agile and DevOps methodologies. ADM: What is driving the next wave of software delivery?Prabhu: In the past five years, business cycles have greatly accelerated, forcing companies to respond faster to customer needs and competitive dema...
---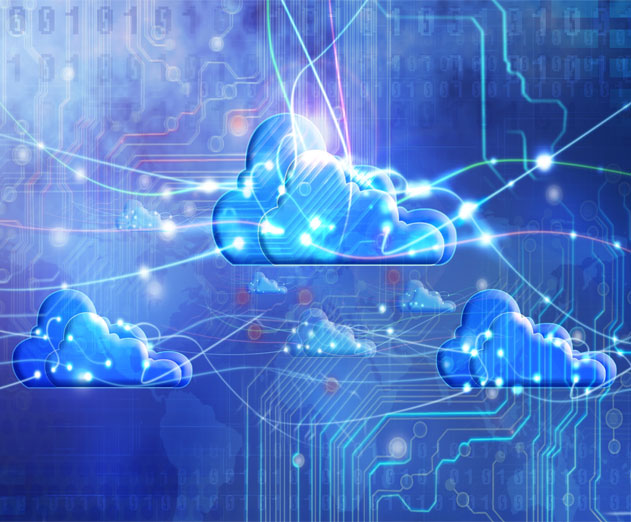 How Cloud Helps Agility

Wednesday, September 9, 2015 by Eric Naiburg



Most software development groups, whether they are within large Fortune 500 enterprises or the small shop around the corner, are looking to become more agile. You'll notice I said the word "more" as many are already following a large portion of the elements of agility and are much further along than they were just a few years ago, but the goal to improve is always...
---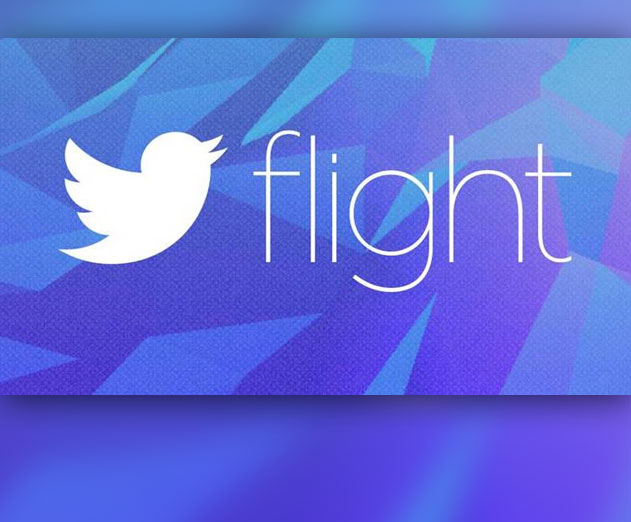 Twitter Opens Registration for Second Flight Mobile Developer Conference

Friday, September 4, 2015 by Richard Harris



Twitter has opened registration for its second Flight developer conference which will be held on October 21 at San Francisco's Bill Graham Civic Auditorium.In addition to the keynotes from Twitter executives, Twitter product team leaders, and apps and brands active with Titter's Fabric platform there will be four technical tracks:- The Main Hall Track is scenario-focuse...
---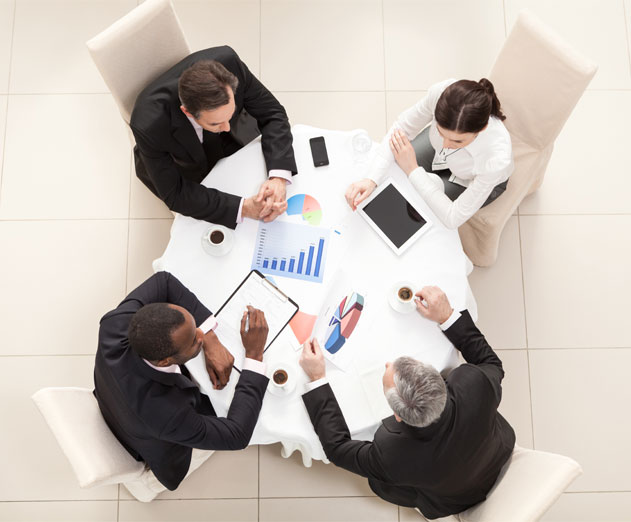 Meeting Expectations Means Embracing Change Throughout a Project

Tuesday, August 4, 2015 by Joe Carrolo



A few years ago, a client asked if I had any advice for how to set expectations. He was part of a team that hired us to build his company's first app. As our primary day-to-day contact for the project, he was nervous that by the end of the project, the final deliverable might not meet some of his internal stakeholders' lofty expectations.I paused for a moment before I a...
---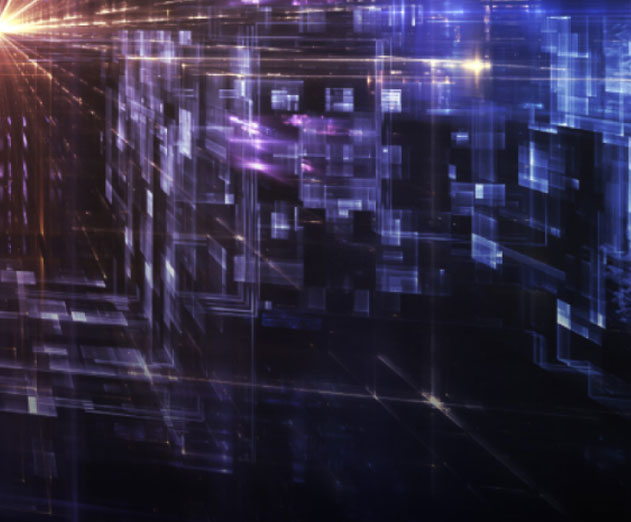 Simics Offers New Simulation Technologies for IoT Deployment

Wednesday, July 15, 2015 by Stuart Parkerson



New features include increased simulation performance and expanded capabilities for enhanced access, collaboration, automation, and ease of use.Simics makes it possible and practical to design, develop, and thoroughly test large and complex IoT systems.Simics facilitates Agile practices to help customers unlock transformative development processes.Wind River has release...
---
Service Virtualization and Enterprise Resource Planning Platforms

Wednesday, July 1, 2015 by Scott M. Jefferies



"Resolving the challenges of availability, scalability, and adaptability"With modern software relying on myriad interactions with other components, greater complexity in development and testing has become inevitable. Nowhere is this more evident than with enterprise resource planning (ERP) platforms, where dozens of modules are interdependent upon one another for data e...
---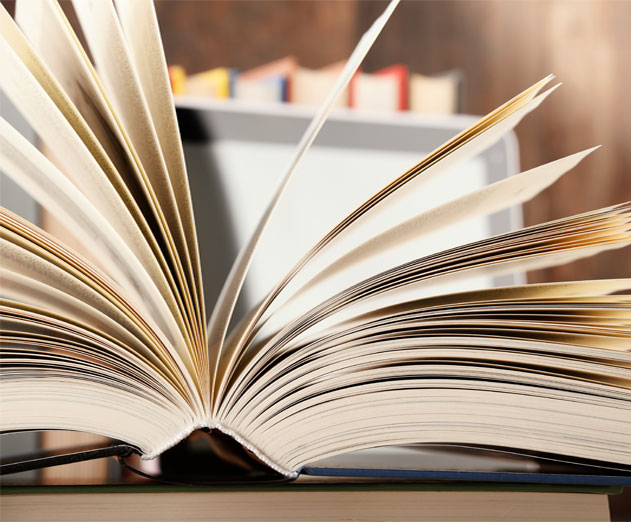 Agile Innovation: Crossing the Wetware Chasm for Business Transformation

Friday, June 12, 2015 by Alex Robbio



" The modern era's less rigid development methodologies - Behavior Driven Development, Scrum and Kanban complemented by "Hackathon" team-blending campaigns - are proven to accelerate agile innovation, trusted collaboration and business transformation."Modern-era IT jargon has coined the term "wetware" to describe the collective human capital - the programmers, developer...
---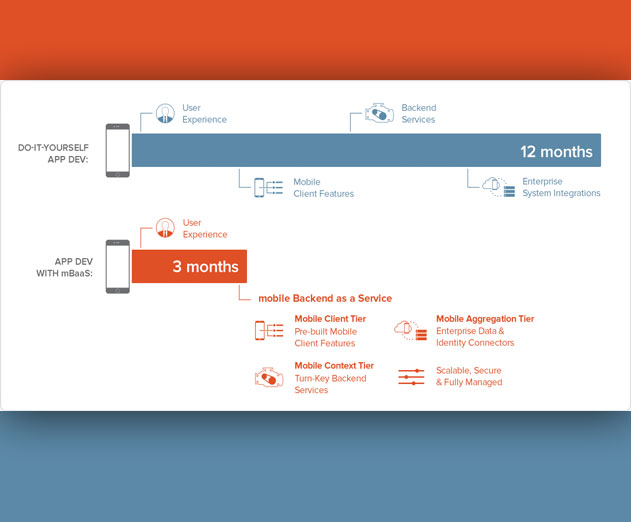 Key Tips for App Development in a Hybrid Cloud Environment

Thursday, May 21, 2015 by Sravish Sridhar



According to ABI Research, the evolving enterprise mobility space will see tremendous growth in new cloud-based solutions as enterprises seek to mobilize quickly and easily. It's no secret that the cause of this drive towards mobility is the development and deployment of enterprise apps, especially as there is a growing number of devices and device platforms access...
---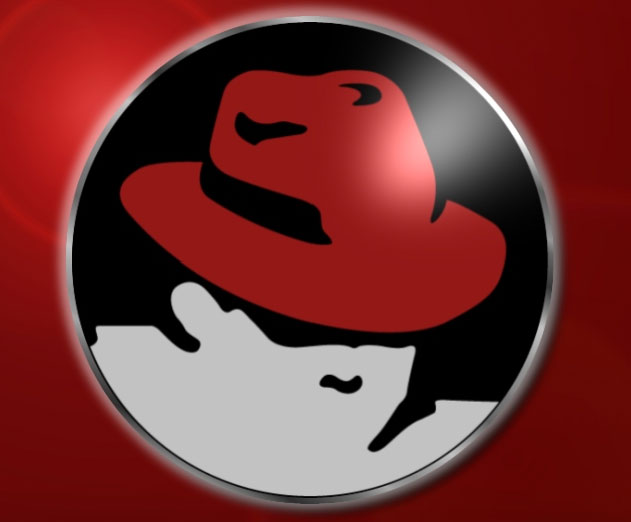 Red Hat Adds Enterprise Mobility Options Including Expansion of FeedHenry Platform

Thursday, March 19, 2015 by Richard Harris



Open source solution provider Red Hat has announced a new emphasis on enterprise mobility, leveraging its enterprise-grade open source technologies. This focus is in response to the demand for faster and continuous development cycles that challenge traditional IT infrastructure and development methodologies. Red Hats efforts includes services that companies to become mo...
---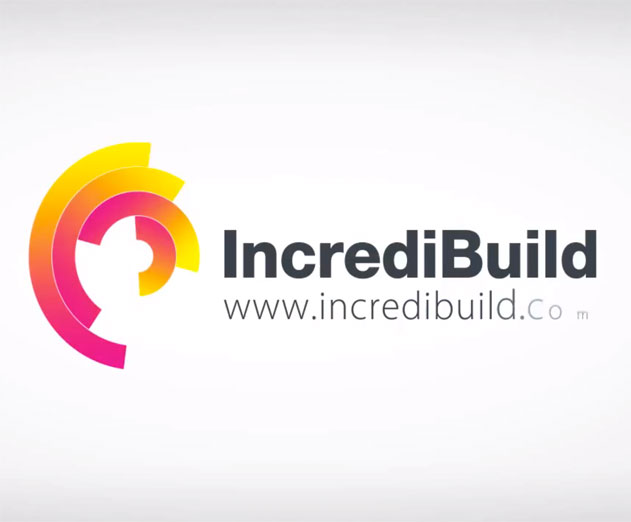 New Version of IncrediBuild Released for Game Acceleration and Multi platform Development

Wednesday, March 4, 2015 by Stuart Parkerson



IncrediBuild, a provider of software development and continuous delivery acceleration technology, has released IncrediBuild 6.1 with enhancements for accelerating multiplatform development including support for Xbox and Playstation SDKs and additional QT acceleration.IncrediBuild harnesses unutilized processing power across networks, speeding the code build and other co...
---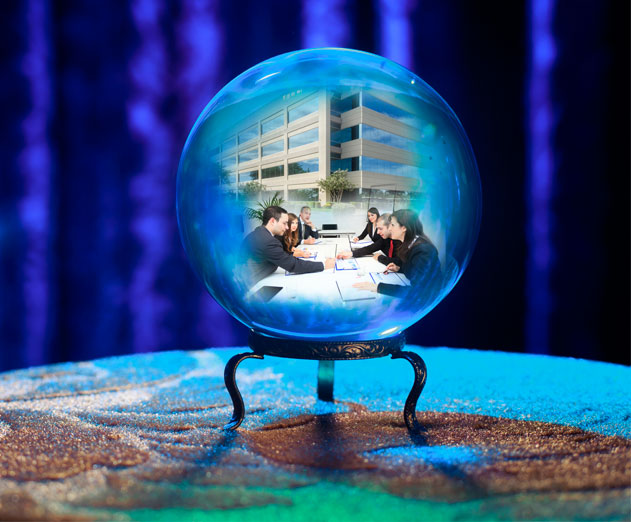 Gazing into the Mobile Crystal Ball to Learn Predictions for the Enterprise in the Year Ahead

Thursday, February 26, 2015 by Cathal McGloin



Across the mobile enterprise, 2015 shows no signs of slowing down. According to research firm Ovum, enterprise mobility is set to be at the top of the CIO agenda in the year ahead. We confirmed this in our own research, as more than 69 percent of respondents in a recent survey of Red Hat customers indicated that mobility would be a key IT initiative for 2015. Based...
---
Codeship Releases Free Version of its Continuous Delivery Platform

Thursday, July 17, 2014 by Stuart Parkerson



Codeship, which offers a continuous delivery platform, has released a freemium version offering an entry-level plan that lets developers access its full suite of capabilities at no charge.Codeships continuous delivery platform acts as release engineers to help companies develop and release products quickly. Codeship turns a manual release process into an automated one b...
---
SOASTA Announces the Launch of a New CloudTest

Wednesday, October 2, 2013 by Richard Harris



SOASTA today announced the launch of a new CloudTest, the industry recognized leading mobile and web app test automation solution, so that speed and quality no longer conflict when bringing a mobile app to market. ANAHEIM, Calif. – StarWest Conference - October 2, 2013 – SOASTA® Inc., the leader in cloud and mobile testing, today announced the latest release o...
---
Weekly Roundup: Marmalade and Tizen, BlackBerry Developers, New School Monetization, Hyro, 2014 GDC, VLC, Rust, Opera Mobile, and iOS7 Sickness

Saturday, September 28, 2013 by Richard Harris



Top Stories for the week of 9/28/2013iOS 7 You are Making Me Sick. Really?In a recent article I came across, there are reports coming in that iOS 7 with it's warping, parallax, and other on UI screen visual effects, are making some people nauseous enough to actually throw up! Symptoms like vertigo, nausea, headaches, dizziness and more are all being reported.Initia...
---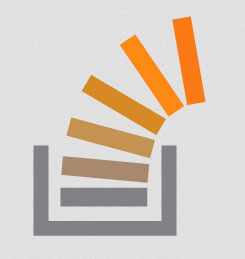 List of Completely Free Programming Books

Thursday, September 26, 2013 by Richard Harris



If you are looking for a free way to dive into programming, I've got the source for you. Head on over to stackoverflow and check out this growing list of books online or offline that you can use to either get started with, or sharpen your app development mastery.Everything from C# essentials to Learning Node.JS is there, free to grab and enjoy!Here are a few o...
---
Clarizen Introduces Integration with JIRA to Deliver an End to End Solution for Engineering and Agile Development

Wednesday, September 25, 2013 by Richard Harris



Powered by MuleSoft, JIRA Integration Allows Companies to Link Existing Bug and Issue Tracking System to Clarizen's Leading Enterprise Work Collaboration and Project Management Solution SAN MATEO, CA – September 25, 2013 – Clarizen, the leader in enterprise work collaboration and project management software, today announced it now provides connectivity to Atla...
---
Microsoft Visual Studio Update ready

Wednesday, November 28, 2012 by Richard Harris



Microsoft has released Visual Studio 2012 Update 1, which provides improvements for Windows 8 app development and more.Microsoft has released Visual Studio 2012 Update 1, the first official update for Visual Studio 2012.The update is now available for developers to install. Microsoft said updates to Visual Studio 2012 will be released regularly, on a shorter i...
---
Featured Stories
Stay Updated
Sign up for our newsletter for the headlines delivered to you

SuccessFull SignUp

co