software delivery
software delivery news search results
Developer news items we found relating to software delivery
35 results
---
Collaboration tools and why big names are so successful utilizing them

Tuesday, October 2, 2018 by Christian Hargrave



Developers are notoriously bad at working together, so how is it that the big software brand names seem to make it all look so easy? From a freelancer to an enterprise software developer, utilizing a quality set of visual project management and collaboration tools is the name of the game in today's industry. Big companies like Wix are using platforms like monday.c...
---
State of DevOps in 2018

Thursday, August 30, 2018 by Richard Harris



DevOps Research and Assessment announced it has launched their latest report "Accelerate: State of DevOps 2018: Strategies for a New Economy" in collaboration with Google Cloud. Nearly 1,900 technical professionals worldwide participated in this year's study, contributing to research findings that drive excellence in the industry and allow organization...
---
Agile failure is common but this can help

Monday, August 27, 2018 by Rachel Burger



With the closing "ding" of the New York Stock Exchange, CA Technologies, the first software company to break $1 billion in revenue in 1989, confirmed that it would no longer be an independent company. Broadcom, a massive global semiconductor company, closed the deal at $18.9 billion, touting that its newfound ownership would bring diversity to its "mis...
---
CloudBees DevOps suite recieves $62M in growth funding

Monday, July 2, 2018 by Christian Hargrave



CloudBees announced it has successfully closed $62 million in growth funding. The funding round was made up of $37 million of equity led by Delta-v Capital and $25 million of growth financing from Golub Capital's Late Stage Lending business. The new equity financing included strong participation from existing investors Matrix Partners, Lightspeed Ventures and Veri...
---
Data visualization platform acquired by Puppet

Monday, June 18, 2018 by Richard Harris



Puppet has announced it has acquired Reflect, a data-visualization-as-a-service platform. An acquisition that helps accelerate Puppet's product innovation and providing customers better capabilities to derive insights. "We've always helped customers mine valuable information about the state of their IT landscape and take action on it. With the...
---
The bright future of software development

Wednesday, March 28, 2018 by Richard Harris



The now famous 2011 essay from Marc Andreessen titled "Why Software Is Eating The World" has become a bit of a staple when having a conversation about business, and software, and how they work together to solve problems. In a nutshell, Marc points out that software is still in a growth period and infiltrating businesses all across the globe and that it will contin...
---
Panaya makes strides in Agile delivery

Thursday, February 15, 2018 by Christian Hargrave



Panaya has announced that Panaya has expanded its footprint in the Enterprise Agile Delivery market. Since RDx's (Release Dynamix) release last May, the company's cloud-based application lifecycle management solution has been adopted by over 70 customers including global names such as Repsol, Ralph Lauren, Loreal, Mercedes, and BioMarin. In efforts to keep pace wi...
---
Software testing using Artificial Intelligence

Tuesday, January 2, 2018 by Richard Harris



As the complexity of software continues to increase and release delivery cycles shorten, software testers need to provide quality feedback to developers nearly instantaneously. In this age of continuous testing, companies are adopting a new mantra: Test smarter, not harder. There's simply no other choice, given the torrential pace of new software launches. Today, ...
---
StreamSets Control Hub adds DevOps sensibilities

Thursday, December 14, 2017 by Christian Hargrave



StreamSets Inc. has announced immediate availability of StreamSets Control Hub, engineered to streamline the development and operational management of many-to-many dataflows. Available in the Enterprise Edition, StreamSets Control Hub adds DevOps sensibilities to data movement architectures. It offers centralized collaborative design of dataflow topologies and enables t...
---
Hazelcast Jet 0.5 API unveiled to increases dev productivity

Wednesday, November 29, 2017 by Christian Hargrave



Hazelcast has announced the 0.5 release of Hazelcast Jet - an application embeddable, distributed computing platform for fast processing of big data sets. New functionality in Hazelcast Jet 0.5 includes the Pipeline API for general purpose programming of batch and stream processing, and fault tolerance using snapshotting with the integrated Hazelcast IMDG. The overall f...
---
CA says you are probably missing out on the benefits of continuous testing

Friday, July 21, 2017 by Richard Harris



Results from a CA Technologies global study reveal that while 75 percent of organizations highlight continuous testing as critical or important, only a minority of survey respondents have made exceptional progress acquiring the necessary knowledge and key enablers to drive digital transformation. The 20 percent of survey respondents identified as continuous testing 'Lea...
---
DevOps in the enterprise with new Shippable Server

Thursday, June 15, 2017 by Christian Hargrave



Shippable announces the general availability of Shippable Server, the enterprise version of its popular DevOps platform, for organizations that want to ship code frequently and predictably but have strict security, compliance and control needs. The platform unifies all DevOps tools and processes into software "assembly lines" that provide complete visibility, traceabili...
---
Adopting DevOps should be a top priority for you right now

Wednesday, June 14, 2017 by Richard Harris



As DevOps becomes more mainstream, there has been a rush for companies to implement it and agile workflows. DevOps as a buzzword isn't going away anytime soon, but are companies truly "doing DevOps" to the best of their ability? Sacha Labourey, founder and CEO of CloudBees, a hub of enterprise Jenkins and DevOps, discusses the difference between companies claiming to do...
---
Electric Cloud has a new version of ElectricFlow

Monday, April 17, 2017 by Christian Hargrave



Electric Cloud has a new version of ElectricFlow that makes it easier for developers to get started with the free Community Edition using Docker, and also deploy to a myriad of Container orchestration solutions and platforms. ElectricFlow provides broad support for the leading technologies in the Containers ecosystem. DevOps teams can now deploy to different enviro...
---
Battery Venture ranks top Open-Source projects in new report

Wednesday, April 12, 2017 by Christian Hargrave



As enterprise-IT departments become more enamored with - and dependent on - open-source software, investment firm Battery Ventures has released a new index ranking open-source projects according to their user activity, popularity, ability to create jobs and traction among developers.The Battery Open-Source Software (BOSS) Index highlights the increasing reliance on free...
---
Cloud native apps: Perspectives from Navisite

Thursday, March 16, 2017 by Richard Harris



There is much to be considered in the complex IT ecosystems that support modern enterprises. Just like a clock, each little cog and gear plays a critical role in making sure everything is on time and in working order. Unlike a clock, however, IT environments are far less predictable and must be built with more flexible, scalable parts and pieces to function at an optima...
---
Kinetica is now available on the Nimbix Cloud

Wednesday, March 8, 2017 by Richard Harris



Kinetica, provider of the in-memory database accelerated by GPUs, has announced its real-time analytics and visualization solution is available on the Nimbix Cloud.""Kinetica's GPU accelerated database platform paired with Nimbix's Cloud is a natural fit for customers looking for performance and ease-of-use from a cloud deployment," said Steve Hebert, CEO, Nimbix. ""Wit...
---
CloudBees Jenkins Enterprise announced

Monday, February 27, 2017 by Richard Harris



CloudBees, Inc. announced the availability of CloudBees Jenkins Enterprise to help enterprises accelerate software delivery and meet the rapidly growing volume of software development. Every company in every industry is dependent on software to support strategic initiatives and competitive differentiation. To support this business imperative, IT departments are ado...
---
Developing open source software defined standards

Thursday, February 16, 2017 by Christian Hargrave



The Open Networking Foundation (ONF) is announcing its new Open Innovation Pipeline made possible through the aligned operations of ONF and Open Networking Lab (ON.Lab) as these two organizations finalize their pending merger.ON.Lab, with CORD and ONOS, successfully brought together operators, vendors and integrators to build solutions for carrier networks by leveraging...
---
Capsule8 comes out of stealth to help protect Linux from attacks

Wednesday, February 15, 2017 by Christian Hargrave



Capsule8 has emerged from stealth mode to unveil its plans for the industry's first container-aware, real-time threat protection platform designed to protect legacy and next-generation Linux infrastructures from both known and unknown attacks. Founded by experienced hackers John Viega, Dino Dai Zovi and Brandon Edwards, Capsule8 is being built on the real-world experien...
---
Lencore to use FieldPoP device cloud as a foundation for its cloud strategy

Wednesday, February 15, 2017 by Richard Harris



Sierra Monitor Corporation, a provider of Industrial Internet of Things (IIoT) solutions that connect and protect high-value infrastructure assets, has announced that Lencore, a provider of comfort and safety solutions to modern commercial workplaces will use the FieldPoP device cloud as a foundation for its cloud strategy.Modern workspaces are moving towards ...
---
Software delivery pipelines to get help from Dynatrace and Electric Cloud partnership

Thursday, February 9, 2017 by Richard Harris



Electric Cloud, a DevOps release automation, has announced a partnership with Dynatrace enabling organizations to uncover end user, performance and operational cost impacting issues in cloud environments and enterprise software much earlier in the delivery pipeline. The new bi-directional integration is the first of its kind - enabling closed feedback loop between ...
---
Why continuous delivery is key for developer career success

Monday, January 30, 2017 by Martin van Vliet



When people talk about Continuous Delivery, it's usually in the context of how it improves the software delivery process and contributes to generating business revenue. Both are true and valid points, but they don't directly address the opportunities for career growth Continuous Delivery offers for developers. But keep in mind that Continuous Delivery is not a flash in ...
---
Upcoming events for the DevOps industry

Tuesday, January 3, 2017 by Richard Harris



Electric Cloud has announced two upcoming DevOps industry events in January 2017. DevOps luminaries who presented at DevOps Enterprise Summit San Francisco 2016 (DOES16) will join an online video podcast to discuss proven patterns and best practices for leading a successful DevOps transformation. Plus, industry experts on ITIL and DevOps will share their tips for i...
---
6 DevOps events coming in November

Wednesday, October 26, 2016 by Christian Hargrave



Event #1 Tuesday, Nov. 1, 2016 at 10 a.m. PDT: LiveVideo Podcast: Continuous Discussions (#c9d9) Episode 56: Special Episode with Electric Cloud Customers Presenting at DOES16Continuous Discussions (#c9d9) is a live video podcast for discussing Agile, DevOps and Continuous Delivery. Each episode focuses on a different topic relating to modern software de...
---
Centralized or Siloed Considering two test automation approaches

Wednesday, October 26, 2016 by Lubos Parobek



Today, software testing is undergoing a major shift. More and more teams are moving from a manual process to a fully automated approach that requires a more technical skill setNo two development environments are exactly alike and there is no cookie cutter approach to software delivery. But there are many standard approaches and methodologies to automated testing. ...
---
VictorOps announces a new JIRA service desk integration

Wednesday, October 12, 2016 by Richard Harris



VictorOps announces a new bidirectional integration that connects Atlassian JIRA Service Desk with VictorOps's real-time incident management platform. This integration adds to an already comprehensive set of integrations between VictorOps and JIRA Software, HipChat, Confluence, and StatusPage.JIRA Service Desk is Atlassian's modern service management offering providing ...
---
JFrog talks about Artifactory and Bintray for DevOps and developers

Wednesday, October 5, 2016 by Richard Harris



JFrog provides infrastructure for software build, management and delivery in open-source, on-premise and SaaS cloud solutions. Their technology helps enterprises accelerate software development cycles by changing the way developers and DevOps teams manage their binary artifacts. We sat down with Shlomi Ben Haim, CEO of JFrog, to find out more about the company, and to g...
---
XebiaLabs Releases New Integrations to Help Deliver Enterprise Software Better

Wednesday, September 28, 2016 by Richard Harris



XebiaLabs just announced the availability of several new integrations, including plugins for Kubernetes, Docker Compose, Docker and Ansible. These integrations help enterprise IT teams better manage container deployments and orchestrate complex DevOps tool chains across different technology platforms and application technologies. As a result, organizations gain the...
---
The Intersection of Big Data Analytics and Software Development: Why You Should Be There

Tuesday, September 27, 2016 by Don Vilsack



Despite the proven value of collecting raw software project data and analyzing it to create actionable, easily digested key performance indicators (KPIs), many firms still struggle to extract, analyze, and organize this data into reports—let alone dashboards or scorecards. If this sounds like your organization, don't be surprised. In my experience, only a handful of fir...
---
Four DevOps Events in September From Electric Cloud

Thursday, September 1, 2016 by Richard Harris



Electric Cloud just announced four upcoming DevOps industry events taking place in September. These events feature DevOps and IT experts who will share best practices and insights for adopting DevOps in the enterprise. Topic of discussions will include advanced deployment patterns, artifact repositories in the Continuous Delivery pipeline, as well as speakers ...
---
Checkmarx Tells Us Why App Developers Should Care About App Security

Thursday, August 18, 2016 by Richard Harris



We recently had a conversation with Emmanuel Benzaquen at Checkmarx to talk about how they are able to scrutinize code with a fine-toothed comb and find vulnerabilities early and why other developers need to be doing the same. With clients such as Coca-Cola, SAP, and Salesforce, they seem to be carving out a niche for application security in the crowded tech-s...
---
Scrum.org Announces Significant Updates to Its Professional Scrum Master Assessment and Certification

Tuesday, August 2, 2016 by Stuart Parkerson



Scrum.org has announced a restructuring of its Professional Scrum Master (PSM) assessment and certification products, as well as adding a new, additional level to the certification program. The purpose of these changes are to enhance the level of Scrum training and more clearly delineate certifications provided to Professional Scrum practitioners to demonstrate mor...
---
Why Every DevOps Practice Needs Next-Generation Data Security

Monday, June 27, 2016 by Louis Evans



As engineers and managers, we live in a world of tradeoffs. A fast solution is usually a sloppy one; a cheap solution is often a fragile one. Any solution that breaks these tradeoffs is extraordinary. A major one can bring about a revolution. The DevOps transformation is just such a revolution. It offers orders-of-magnitude acceleration in software delivery, while ...
---
CloudBees Jenkins Platform Now Available in the Microsoft Azure Marketplace

Thursday, June 16, 2016 by Richard Harris



CloudBees has announced that its Jenkins Platform is now available in the Microsoft Azure Marketplace allowing DevOps teams to host Jenkins based continuous delivery (CD) processes in their existing Microsoft Azure environment. With the pre-configured CloudBees Jenkins Platform for Azure, companies can use Azure can accelerate the delivery of their software includi...
---
Featured Stories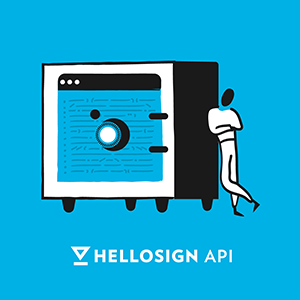 Stay Updated
Sign up for our newsletter for the headlines delivered to you
SuccessFull SignUp