microservices news search results
Developer news items we found relating to microservices
103 results
---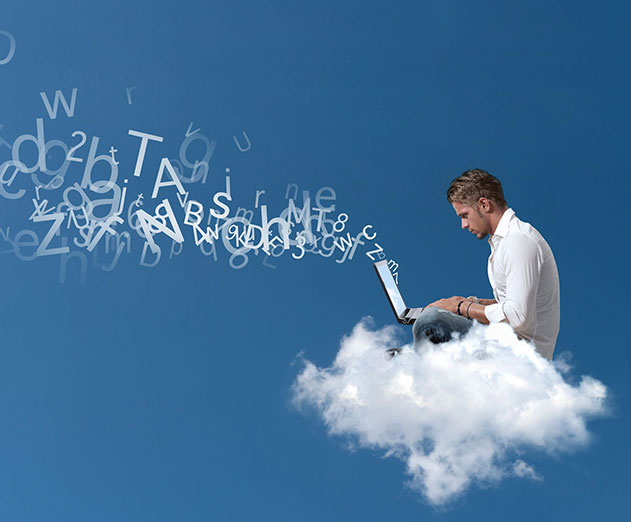 Red Hat offers tips for enterprises ready for serverless architectures
Thursday, December 14, 2017 by Richard Harris

As serverless architectures continue to emerge in the cloud application space, many have chosen to make the transition in the enterprise realm. And although having the drawback of heavy third-party dependence can be a pain, the benefits of a low-cost and efficient backend can be incredibly important for developers to scale out their platforms.We talked with an expert in... Read More
---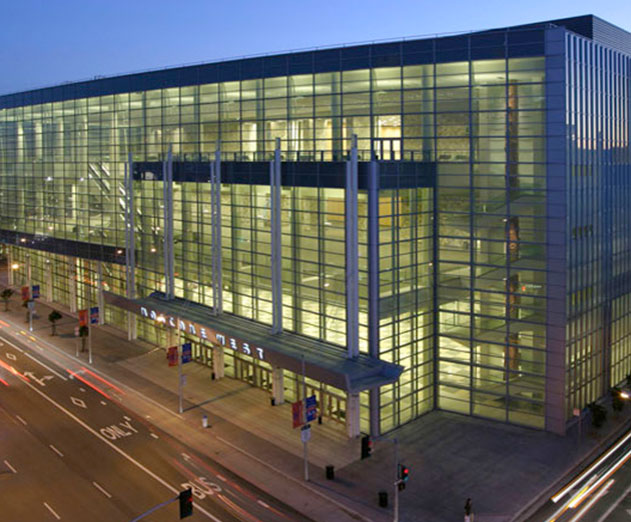 Index San Francisco is now accepting speaker submissions!
Monday, November 27, 2017 by Richard Harris

Speaker submissions are now being accepted for Index - San Francisco, an event taking place February 20-22 at the Moscone Center West in San Francisco. Index will bring together the best leaders, builders, and innovators in development for three days of inspiring talks, hands-on learning sessions and networking opportunities. Sessions will cover technology topics rangin... Read More
---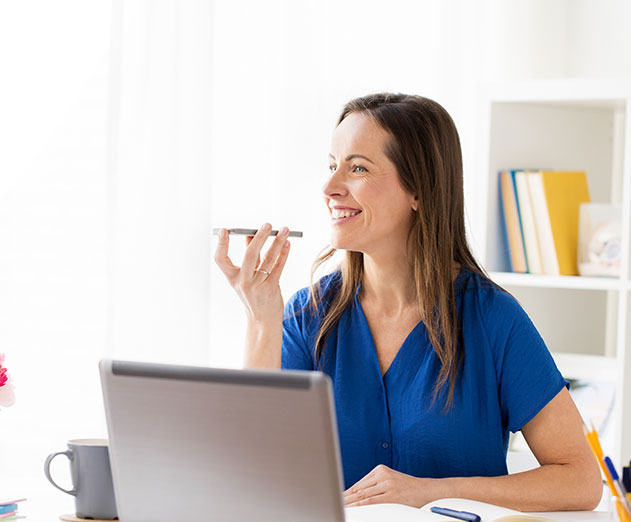 Voice to text in multiple languages for speech-enabled apps
Monday, November 13, 2017 by Rebecca Ray

It seems that our fingertips will finally get some rest from the constant tap-tap-tap on keyboards that continue to shrink beyond recognition. Companies such as Amazon, Baidu, Google, and Microsoft are working to take us into a voice-activated future. Their speech-enabled platforms are designed to support natural language conversations with the devices, gadgets, sensors... Read More
---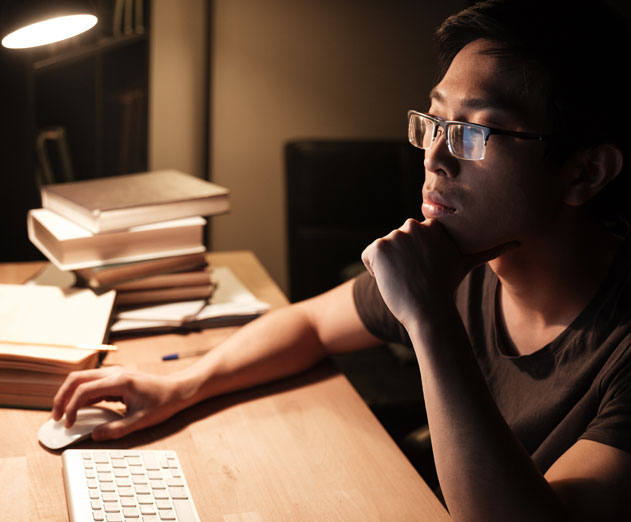 Point and click app development with Metavine GO
Wednesday, November 08, 2017 by Richard Harris

A recent report by Gartner finds that "more than 80% of top global enterprises have significant business unit development underway, much of it unseen and unsanctioned by IT, but less than 20% have a collaborative citizen development strategy in place." (Citizen Development is Fundamental to Digital Transformation, Oct 13, 2017, Driver, Wong, Baker). To help solve t... Read More
---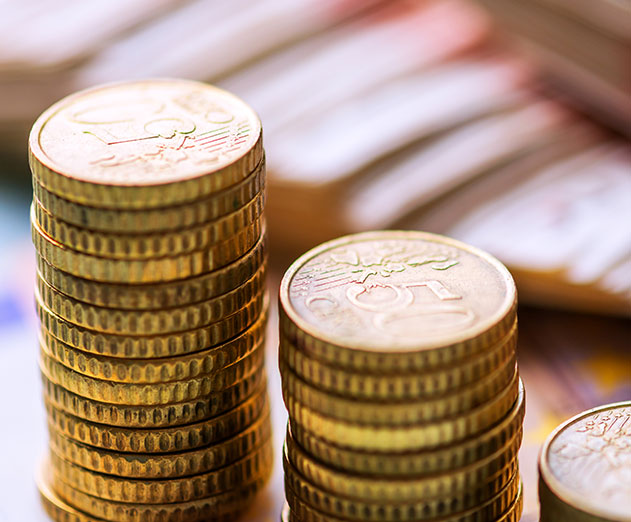 Wireline is seeking applications for its developer fund
Tuesday, November 07, 2017 by Christian Hargrave

Wireline is now opening applications for its open source developer fund. The fund will be investing in developers crafting applications to power the next generation of the cloud. It is the first time that funds from a token sale will be used to support open source software development.With global IT spend approaching US$1.5 trillion, there is huge potential for open sou... Read More
---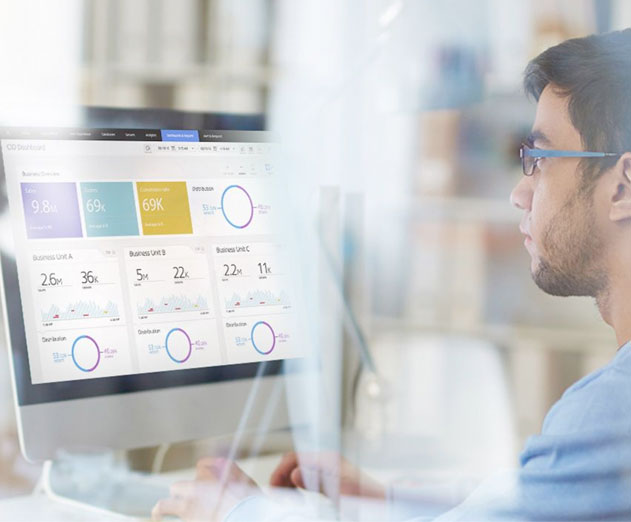 AppDynamics unveils the next gen business iQ
Monday, October 23, 2017 by Christian Hargrave

AppDynamics, a Cisco company and the leader in application intelligence, has announced new machine learning capabilities, and all new IoT network visibility, and vision for the next generation Business iQ, giving CIOs a bold new future with one platform to drive the business through the complexity of the digital economy.Every enterprise is deploying more and more softwa... Read More
---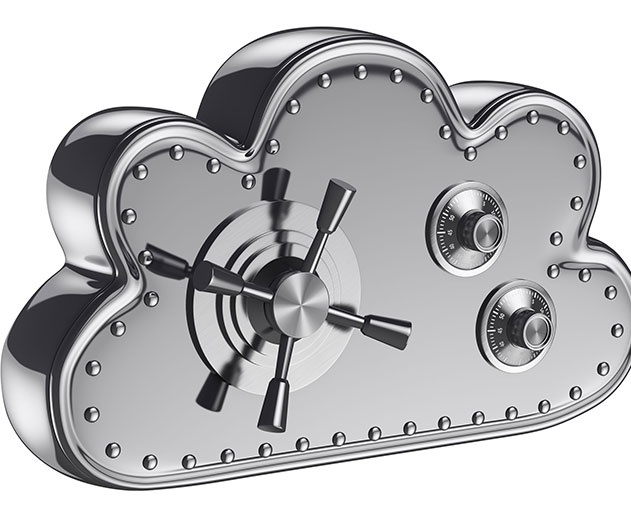 Automated Security as a Service platform by ShiftLeft launches
Monday, October 16, 2017 by Christian Hargrave

ShiftLeft Inc. has introduced an automated Security as a service (SECaaS) for cloud software that creates custom security and threat detection for each application it supports. With ShiftLeft, organizations can now secure their cloud applications as part of their continuous integration pipeline, rather than merely reacting to threats discovered in production. ShiftLeft ... Read More
---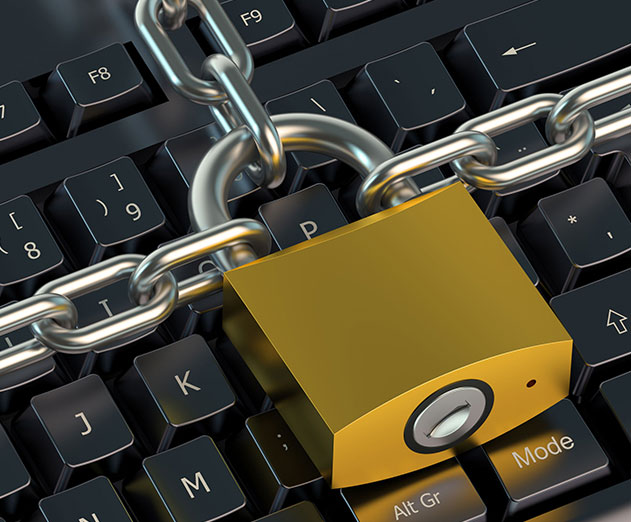 Rethinking DevOps as DevSecOps
Thursday, October 12, 2017 by Akshay Aggarwal

If you're not already thinking right now that your DevOps teams should be run like a DevSecOps team, you may already be in a world of hurt. Time to wake up! As the adoption of APIs continues to grow, so do the risks to organizations that don't actively test the security of their solutions. Modern Agile development frameworks have changed the way engineering teams produc... Read More
---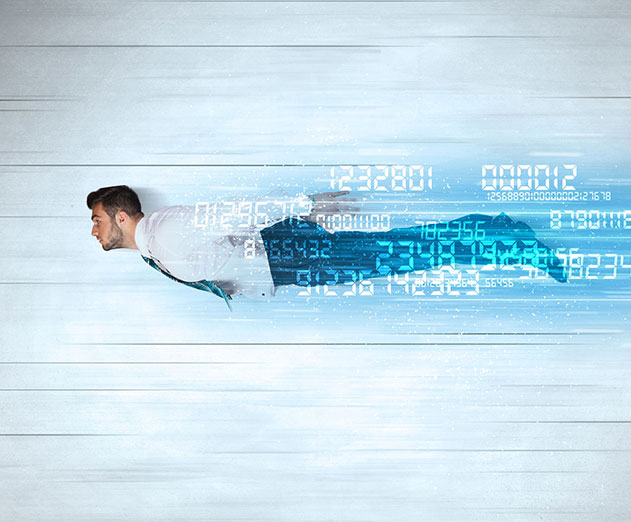 The impact of fast data on the modern application stack
Monday, October 09, 2017 by Richard Harris

Lightbend has announced its Fast Data Platform to help operationalize applications built for streaming data use cases. The new distribution aims to support how organizations design, build and run fast data applications, as new use cases like Real-Time Decisioning, Real-Time Personalization, IoT and others evolve the big data requirements from its legacy batch/Hadoop roo... Read More
---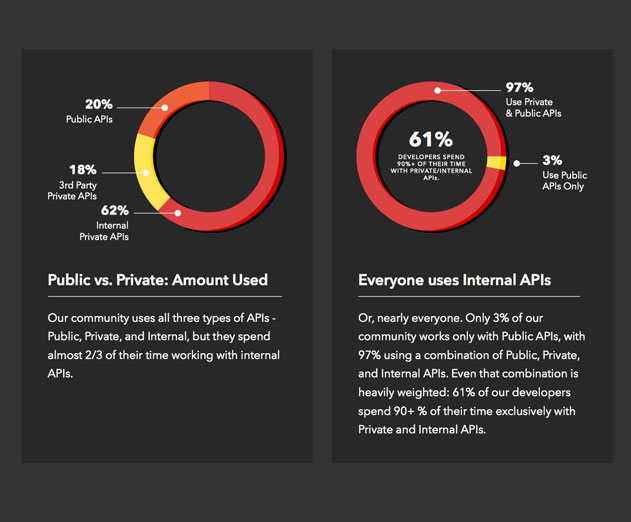 2017 State of API Survey released
Friday, October 06, 2017 by Richard Harris

Postman has released its 2017 State of API Survey. This survey of the Postman API community around the world was completed earlier in 2017 and asked a variety of questions about API usage, technologies, tools and concerns.API use is exploding among developers, as APIs are an essential part of software development for the web, IoT, mobile and AI applications. APIs allow ... Read More
---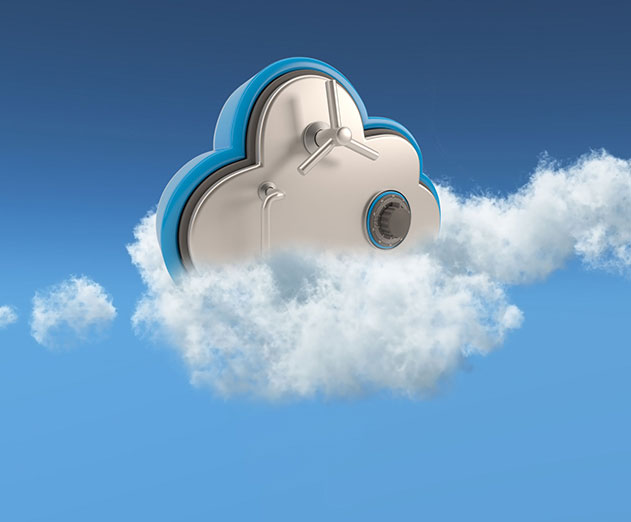 Cloud security platform Capsule8 raises $6M
Thursday, September 28, 2017 by Christian Hargrave

Capsule8 has announced it has completed a $6 million round of funding. This round brings total funding to more than $8.5 million for the security provider, which recently announced the beta version of Capsule8 Protect that is being deployed by some of the biggest companies on Wall Street and in Silicon Valley. Capsule8 will use its latest round of funding to further dev... Read More
---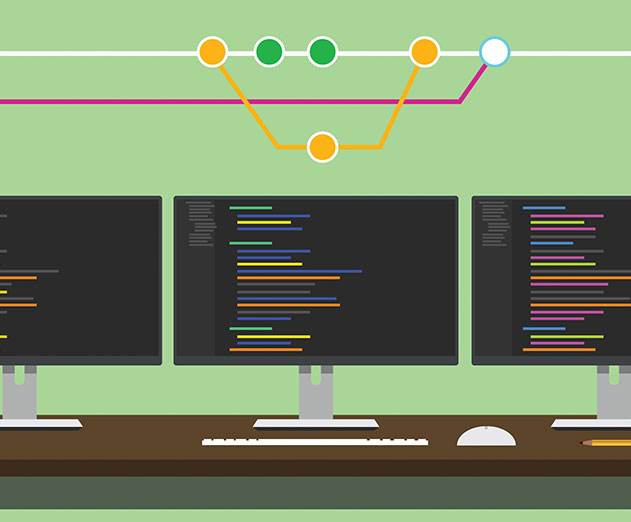 GitLab releases version 10 and pushes DevOps
Thursday, September 28, 2017 by Richard Harris

GitLab has announced the release of GitLab 10.0 providing modern developers additional capabilities to fully embrace the benefits of DevOps, specifically continuous integration and deployment, and Kubernetes based application development. Built for the enterprise, v10.0 delivers on input from their customers, as well as joint development from the growing community of ov... Read More
---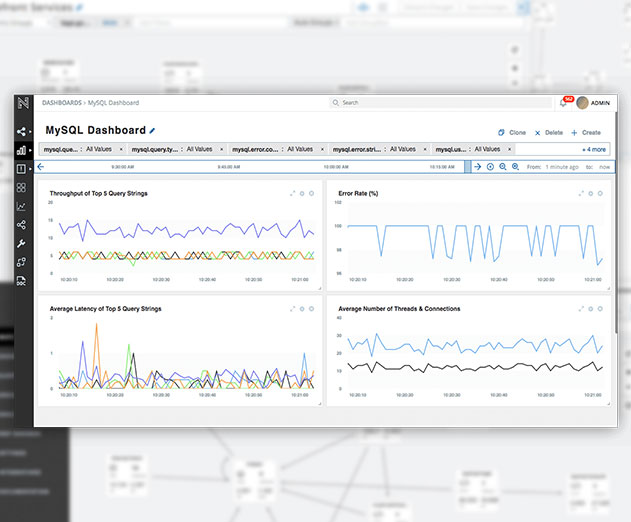 Netsil emerges from stealth with new AOC
Tuesday, September 26, 2017 by Richard Harris

Netsil has launched from stealth by unveiling the Netsil Application Operations Center (AOC), a universal observability and monitoring platform for modern cloud applications. With the AOC, Netsil enables DevOps teams to gain complete visibility into all the services and their dependencies, with absolutely no code changes required. As a result, DevOps teams are able to r... Read More
---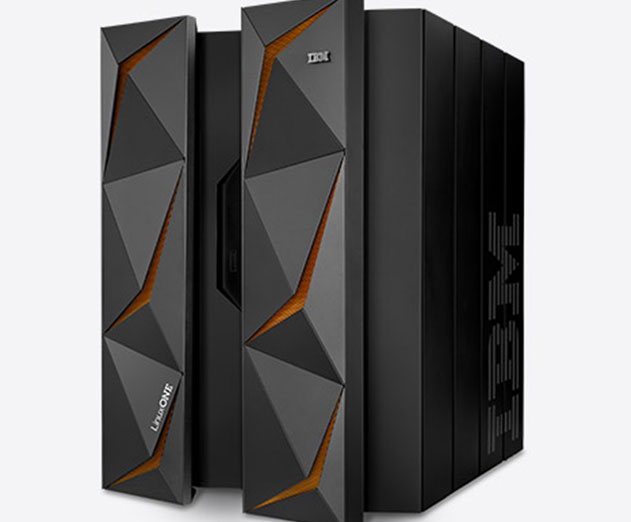 IBM Linux-only mainframe delivers breakthrough security
Friday, September 15, 2017 by Richard Harris

IBM unveiled their LinuxONE Emperor II, the next generation of its family of Linux-only enterprise systems, which delivers new capabilities aimed at helping organizations rapidly and securely address unpredictable data and transaction growth.A key feature of the new LinuxONE Emperor II, IBM Secure Service Container is an exclusive LinuxONE technology that represents a l... Read More
---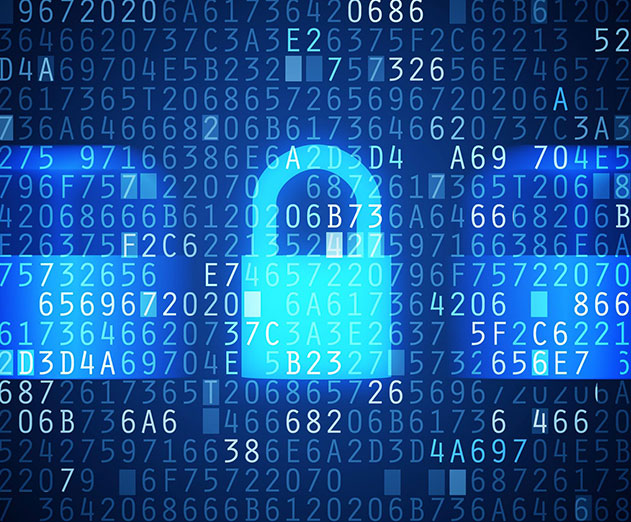 Tips for securing container deployments
Friday, September 01, 2017 by Richard Harris

Container deployments are still susceptible to the regular threats that other types of deployments are - including DDoS and cross-site scripting attacks. In fact, hackers often take advantage of compromised containers to scan sensitive data, download malware, or privilegeunauthorized access to any of your containers, hosts or data centers.Fei Huang is the CEO of NeuVect... Read More
---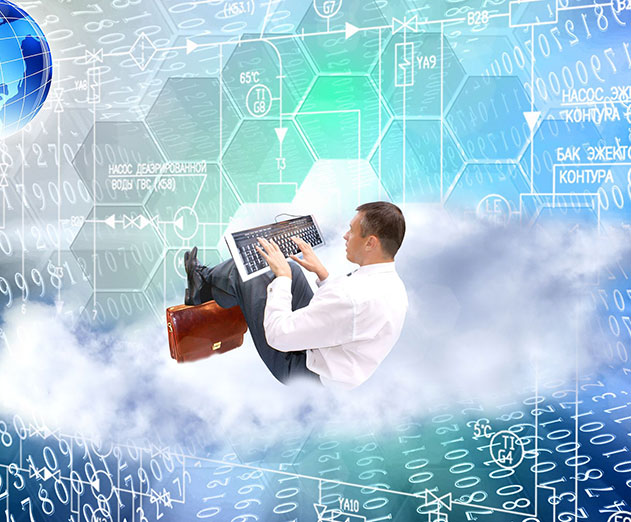 On the origin of applications: From monolith to microservices
Monday, July 31, 2017 by Pat Bakey

Computing and biology are often seen as existing on two separate planes: computing relies on order of operations and algorithms, while biology functions on organ systems and bodily processes (although, bio-computing is closing this gap). As different as they may seem, they hold a striking similarity in that they are both governed by natural selection - or in the case of... Read More
---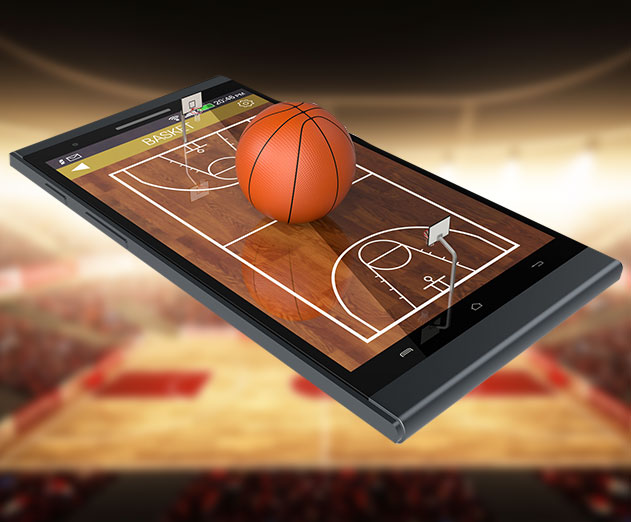 Sports and Entertainment Digital Accelerator for SportsTech launches
Tuesday, July 18, 2017 by Christian Hargrave

Built.io, provider of a Digital Fan Experience Platform, and BeyondCurious, a digital transformation consultancy, has announced a joint offering for the SportsTech world: the Sports & Entertainment Digital Accelerator. The Digital Accelerator program helps sports teams transform their venue, team and fan experiences through innovative use of digital technology.Under... Read More
---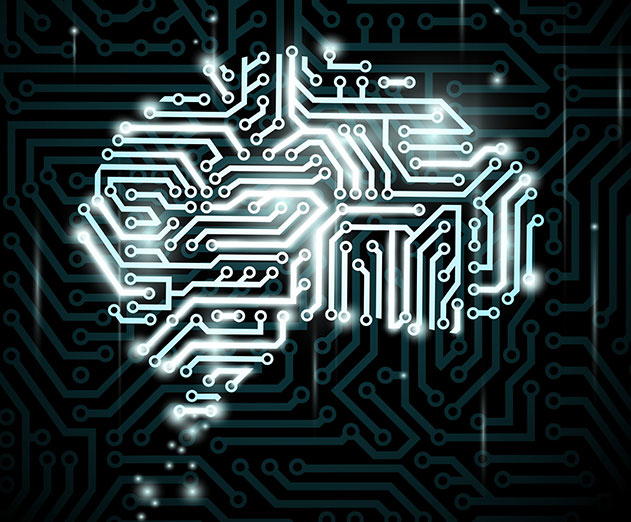 IBM proves commitment to Java and Scala communities
Tuesday, July 04, 2017 by Richard Harris

IBM is announcing a collaborative development initiative with Lightbend, a creator of the Reactive Application Development Platform, to help advance the development of artificial intelligence (AI) and cognitive solutions in the enterprise. The resulting joint solutions will be designed to provide a complete toolchain for Java and Scala developers to easily build and dep... Read More
---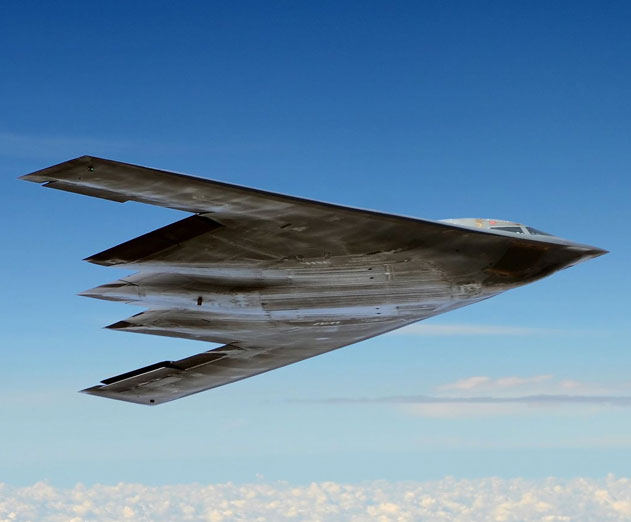 The holistic management of software comes to town from appOrbit
Tuesday, June 27, 2017 by Richard Harris

appOrbit, a company that looks to help accelerate digital transformation, is coming out of stealth and has unveiled its new application platform, which allows customers to automate the moving of enterprise software onto any modern infrastructure. The new platform helps speed up the movement of legacy applications like Siebel and Oracle to any cloud or container infrastr... Read More
---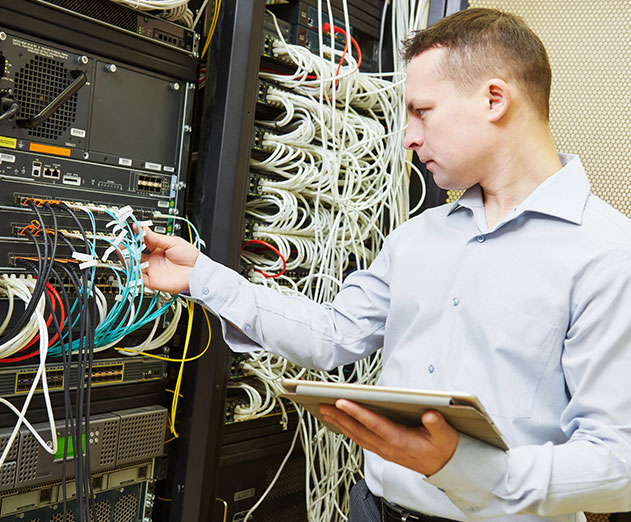 Red Hat and Avi Networks join forces to automate the enterprise app lifecycle
Wednesday, May 03, 2017 by Christian Hargrave

Avi Networks has collaborated with Red Hat to simplify and automate the enterprise application development and deployment lifecycle. Through the collaboration, Avi Networks and Red Hat integrated technologies to give enterprises the combined power of a container application platform, IT automation, software load balancing, and container networking services. With the con... Read More
---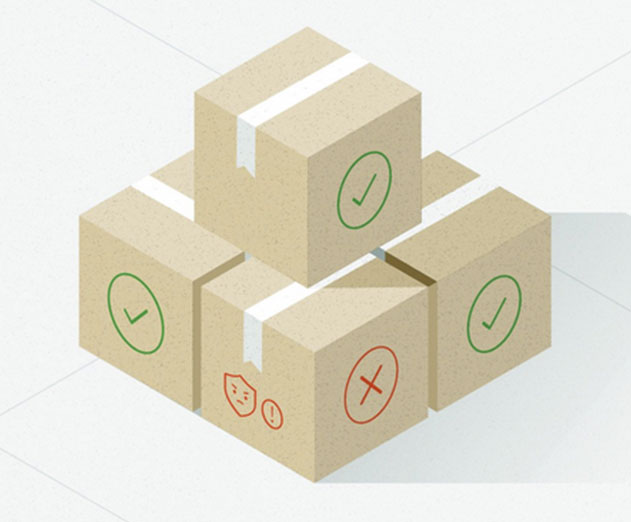 NodeSource N|Solid for Alpine Linux
Wednesday, April 19, 2017 by Christian Hargrave

NodeSource, the Node.js company, has announced the release of NodeSource N|Solid for Alpine Linux, the newest addition to its enterprise-grade Node.js platform that enables a secure, reliable and extensible platform for Node.js applications. The latest release makes it easier for teams using Docker containers with the popular Alpine Linux distribution to leverage the en... Read More
---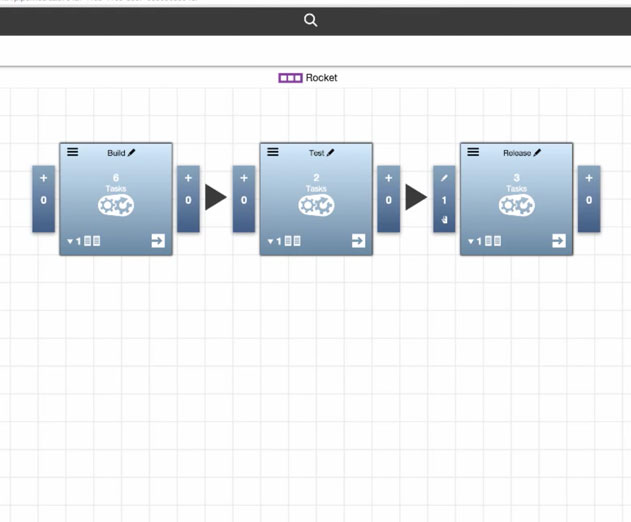 Electric Cloud has a new version of ElectricFlow
Monday, April 17, 2017 by Christian Hargrave

Electric Cloud has a new version of ElectricFlow that makes it easier for developers to get started with the free Community Edition using Docker, and also deploy to a myriad of Container orchestration solutions and platforms. ElectricFlow provides broad support for the leading technologies in the Containers ecosystem. DevOps teams can now deploy to different enviro... Read More
---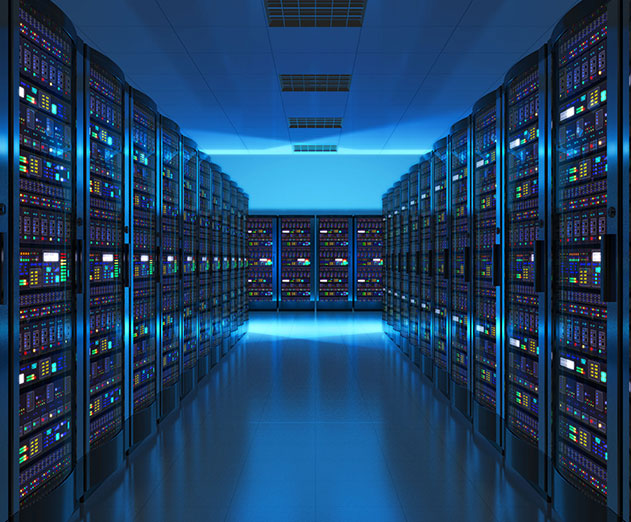 How NGINX could overpower Microsoft soon
Thursday, April 13, 2017 by Richard Harris

In 2016, NGINX experienced their largest gains as a web server vendor, having increased by 4.8 million active sites and 2.85 percentage points. Netcraft believes that if these trends continue in 2017, NGINX could possibly overtake Microsoft as the second largest vendor in the second half of the year.In a recent conversation with Faisal Memon, Product Marketing at NGINX,... Read More
---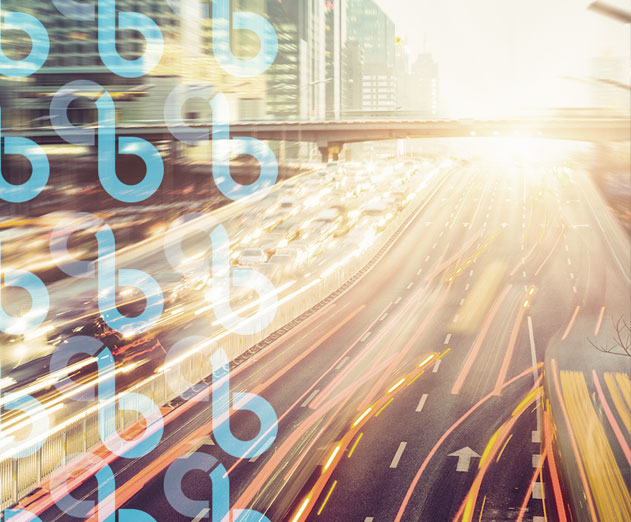 CloudBees Jenkins Enterprise announced
Monday, February 27, 2017 by Richard Harris

CloudBees, Inc. announced the availability of CloudBees Jenkins Enterprise to help enterprises accelerate software delivery and meet the rapidly growing volume of software development. Every company in every industry is dependent on software to support strategic initiatives and competitive differentiation. To support this business imperative, IT departments are ado... Read More
---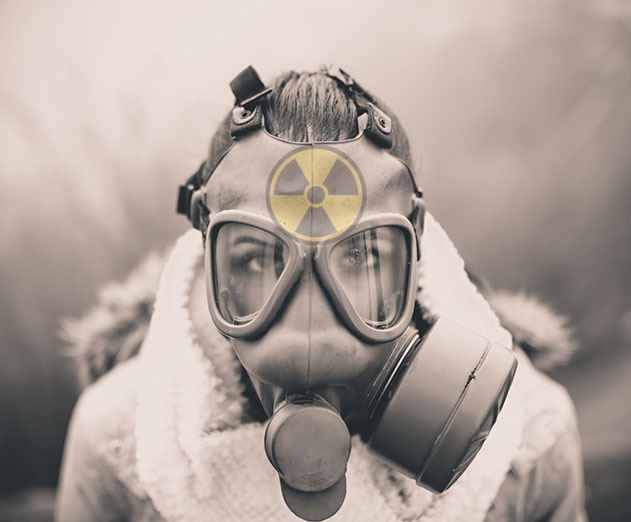 The hidden hazards of mobile app development
Wednesday, February 22, 2017 by Burley Kawasaki

The transition from desktop to mobile computing is not a question of if, but when. According to Gartner, within the next five years, 70 percent of software interactions in enterprises will occur on mobile devices. Little wonder, then, that organizations that are just embarking on their mobile app development journeys can often be tempted to assume the voyage will be smo... Read More
---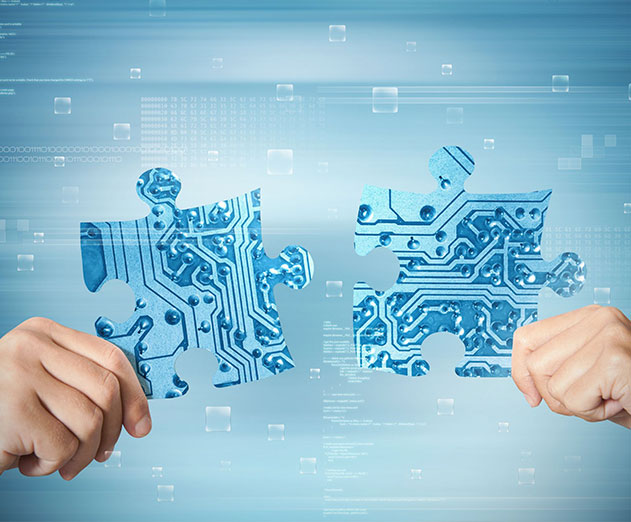 JBoss Fuse 6.3 integration services for Red Hat OpenShift released
Tuesday, February 21, 2017 by Christian Hargrave

Red Hat announced the latest update to the Red Hat JBoss Fuse-based integration service on Red Hat OpenShift. With the growth of the Internet of Things (IoT), cloud-based SaaS systems, and new data streams, organizations can face increasing pressure to more quickly deliver innovative new services. Traditional centralized, monolithic ESB-style integration approaches... Read More
---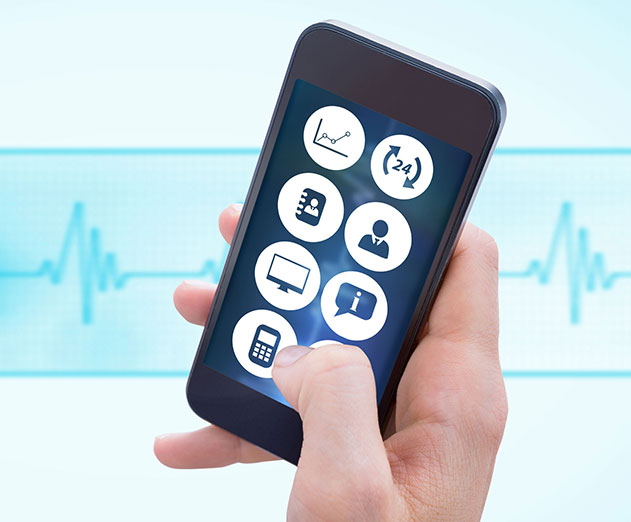 Datadog APM released
Wednesday, February 15, 2017 by Christian Hargrave

Datadog has announced the general availability of Datadog APM (Application Performance Monitoring). This new feature extends the company's existing infrastructure monitoring platform to now enable development and operations (DevOps) teams to quickly troubleshoot issues in complex, distributed applications that run across hybrid clouds and employ microservices, container... Read More
---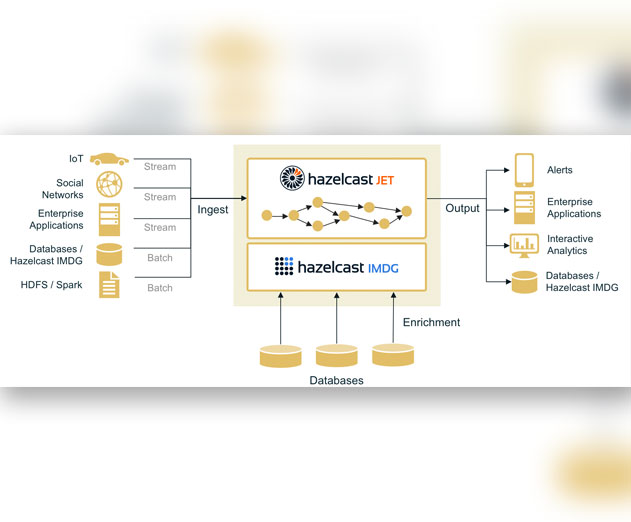 New distributed processing engine for big data streams lands
Wednesday, February 08, 2017 by Michael Haynes

Hazelcast, an open source in-memory data grid (IMDG), has launched Hazelcast Jet - a distributed processing engine for big data streams. With Hazelcast's IMDG providing storage functionality, Hazelcast Jet is a new Apache 2 licensed open source project that performs parallel execution to enable data-intensive applications to operate in near real-time. Using directed acy... Read More
---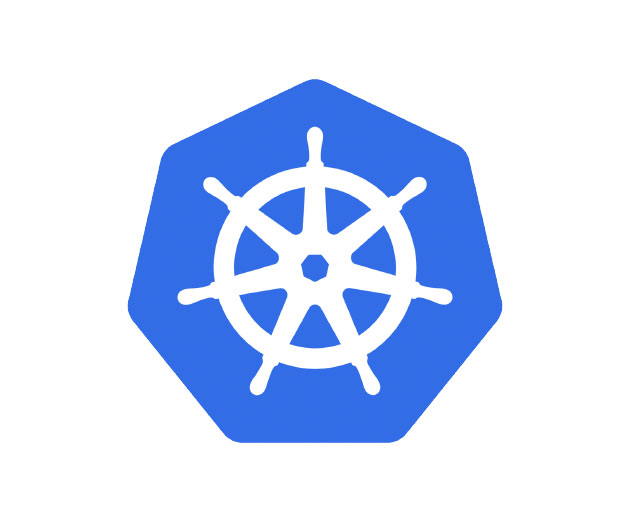 Platform9 releases infrastructure agnostic managed Kubernetes service
Tuesday, January 24, 2017 by Richard Harris

Platform9 just announced the general availability of its Managed Kubernetes service, the industry's first infrastructure-agnostic, SaaS-managed offering. Unlike legacy software distribution models, Managed Kubernetes is deployed and managed entirely as a SaaS solution, across on-premises and public cloud infrastructure. The company also introduced Fission, a ... Read More
---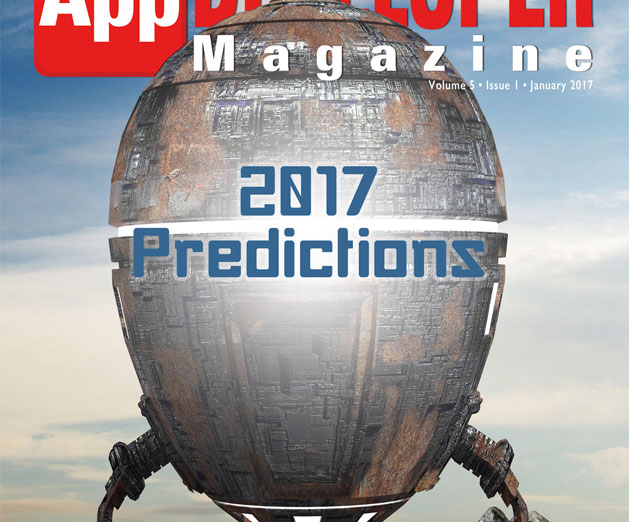 January 2017 Issue: Predictions, Interviews, and Insight!
Monday, January 02, 2017 by Richard Harris

Happy New Year, and welcome to 2017 everyone! The January 2017 issue of App Developer Magazine just hit the shelves, web, and mobile and can now be accessed.This "predictions for 2017" issue is loaded with all kinds of brain-food to help you get excited about what's in store for mobile, and software development in general for this year.Among the most common themes ... Read More
---
Predictions from Red Hat for 2017
Saturday, December 24, 2016 by Richard Harris

Catching up with Red Hat's mobile team on what they're expecting to see in mobile and IT in 2017.1. Prediction: Mobile goes mainstream as part of enterprise application strategy that hinges on containers, DevOps, and microservices. There are more mobile devices in circulation than the global population and mobile searches now outstrip those from PCs; mobile can no ... Read More
---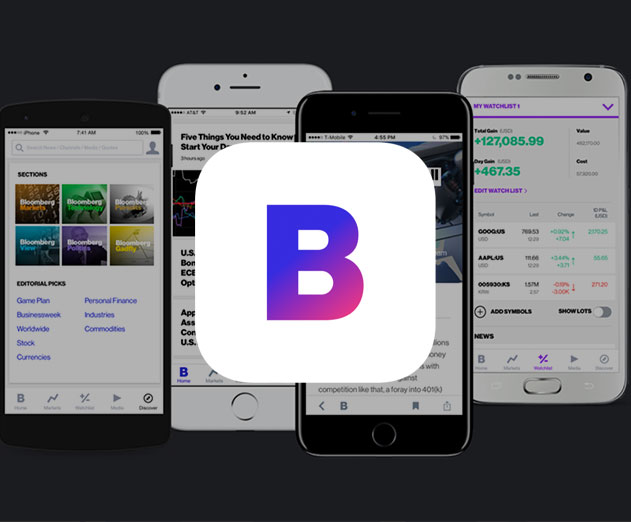 Bloomberg launched a new app using Facebook's React Native Framework
Friday, December 16, 2016 by Richard Harris

Bloomberg, the global business and financial news provider, has released a brand new app that allows their users a more comprehensive access to their market data, portfolio tracking tools, and much more. The broad customization of the app makes monitoring your personal portfolio and receiving continuous alerts on global stock positions more effective and efficient. The ... Read More
---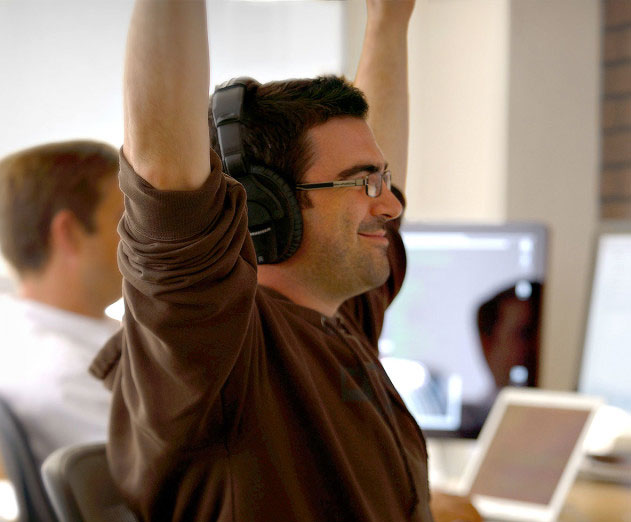 Loggly gets AWS DevOps competency status
Friday, December 09, 2016 by Richard Harris

Loggly has announced that it has achieved Amazon Web Services (AWS) DevOps Competency status. This designation recognizes Loggly for providing effective solutions helping businesses access, manage and analyze log data across the entire application stack on AWS. Achieving the AWS DevOps Competency differentiates Loggly as an AWS Partner Network (APN) member that has... Read More
---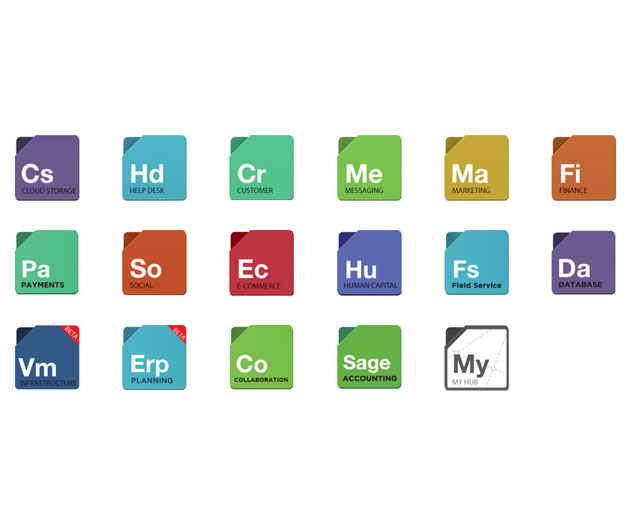 Publish and distribute API-based connectors as Lambda Functions with Cloud Elements
Wednesday, November 30, 2016 by Michael Haynes

Cloud Elements just announced at the Amazon Web Services re:Invent conference they are the first API Integration and Management Platform vendor to offer a revolutionary approach to publish and distribute API-based connectors as Lambda Functions, supporting a serverless architecture. Cloud Elements' extensive catalog of 115+ connectors can now be consumed from withi... Read More
---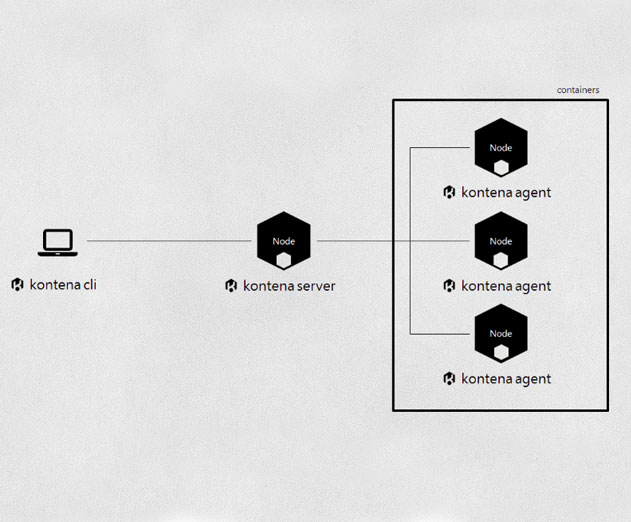 Kontena is introducing its production ready container and microservices platform
Wednesday, November 30, 2016 by Richard Harris

Kontena v1.0 builds on the company's mission to be the most developer-friendly open-source container and microservices platform that can be used on any infrastructure, be it on-premises, cloud or hybrid.More than just a container platform, this highly integrated package is:- Easy to use: This release includes the addition of Kontena Stacks, an end-to-end solut... Read More
---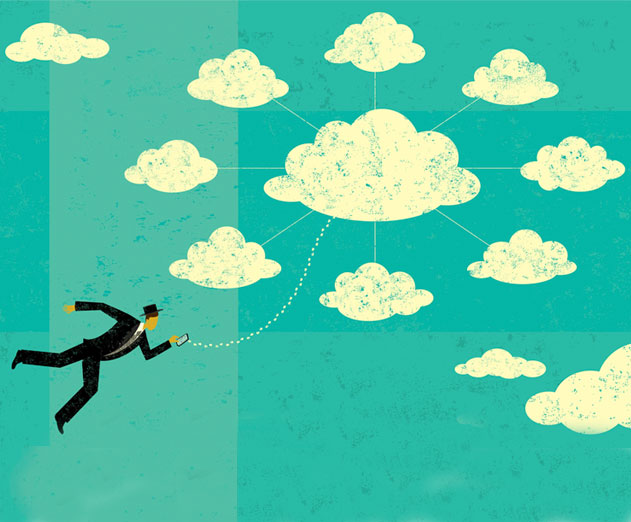 All you ever wanted to know about The Cisco Business Cloud Advisor
Monday, November 28, 2016 by Richard Harris

It's no secret - business cloud utilization is exploding today. In fact, Gartner recently predicted that by 2020, a corporate "No-Cloud" policy will be as rare as a "No-Internet" policy is today. A new Cisco-sponsored global cloud adoption study just released found further thought-provoking trends in cloud adoption. The research, spanning more than 6,100 organ... Read More
---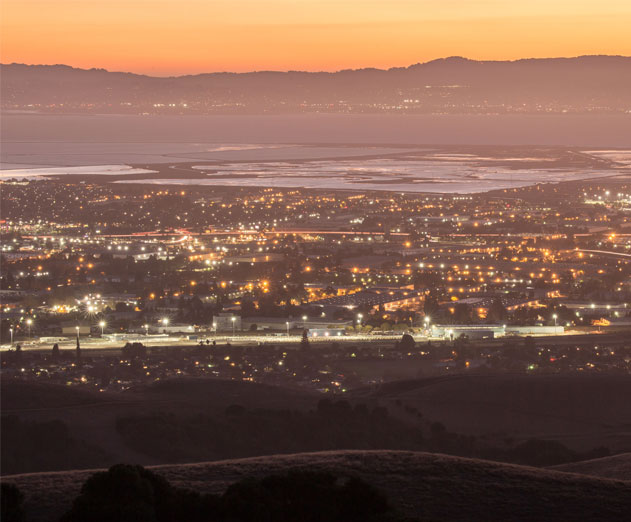 Cloud Foundry Summit Silicon Valley 2017 happening June 13-15 in Santa Clara
Monday, November 28, 2016 by Richard Harris

Cloud Foundry has announced Cloud Foundry Summit Silicon Valley 2017 will take place June 13-15 in Santa Clara, California. Perennial interest from the community has created demand for an annual regional event, driving Cloud Foundry to present its Summit Silicon Valley 2017 in the hotbed of the tech industry. Early registration ends Friday, December 2, and offers e... Read More
---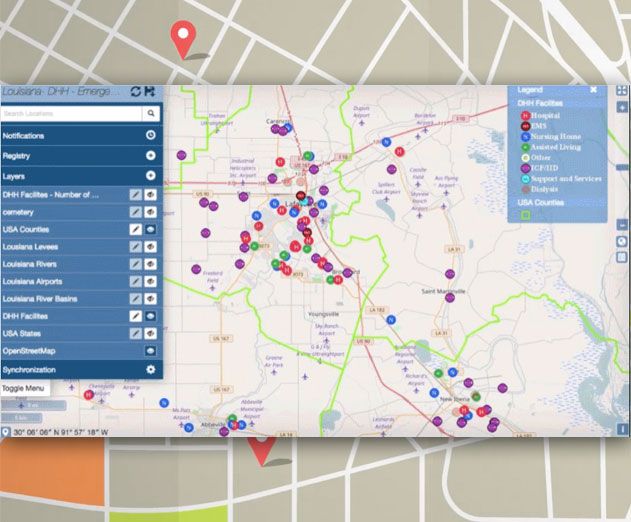 Boundless: The first complete supported open GIS platform
Friday, November 18, 2016 by Richard Harris

Eighty percent of data in the world today includes a location component. However, because of the issues associated with proprietary GIS solutions, many organizations are unable to tap into this data and gain valuable insights. Boundless is the first open source GIS solution of its kind, delivering the ultimate open GIS ecosystem, comprised of a unique combination... Read More
---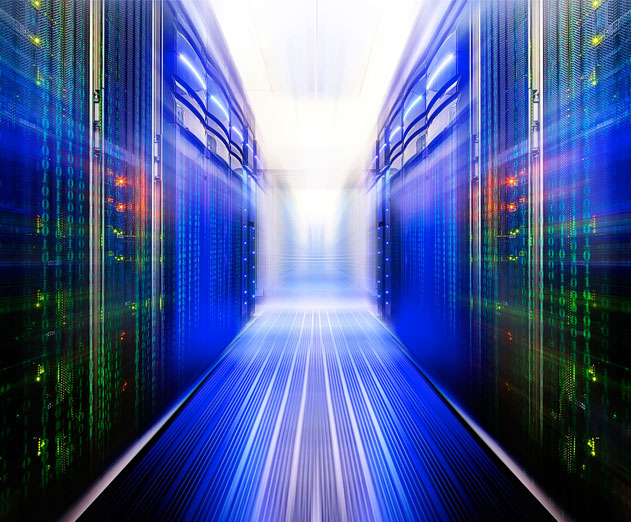 Comparing server virtualization and containers
Monday, November 14, 2016 by Richard Harris

Apcera is a San Francisco-based company building the next-generation container management platform, and they believe that cloud computing is an ever-evolving way of interfacing with technology. With Apcera's platform, they aim to solve the hard problems that enterprises face in embracing the new world of containers to unlock the potential of modern architectur... Read More
---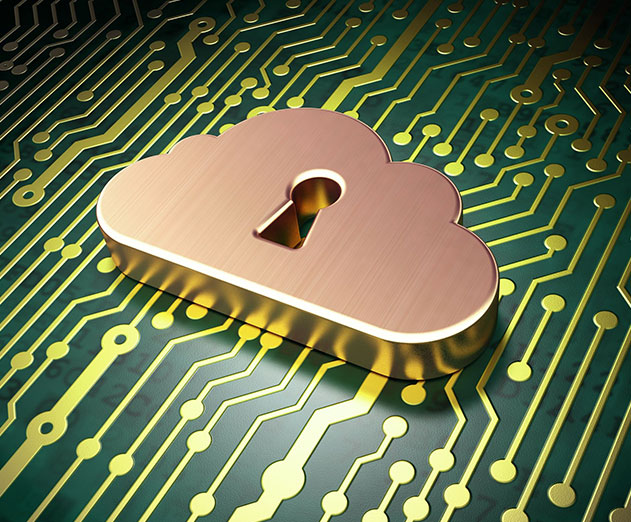 What happens to security when your apps go to the cloud
Wednesday, November 09, 2016 by Richard Harris

When Marc Andreessen wrote, "software is eating the world," he meant that every business is literally turning into software. The problem is that every line of code you write makes you easier to attack. Historically, we dealt with security by putting up walls and scanning. But the complexity of modern software environments has made these approaches ineffective ... Read More
---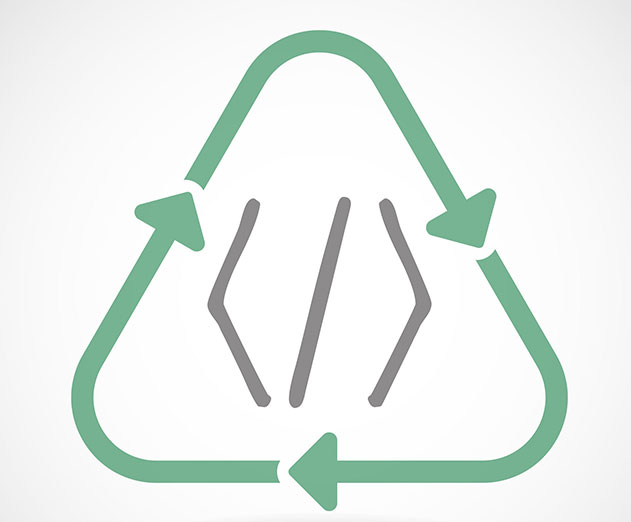 Why Microservices are so important
Monday, November 07, 2016 by Jim Scott

Having been a software engineer for nearly 20 years I have an appreciation for what is important when it comes to creating great software. One of the most important things that is not well understood by non-engineers is that the development process is equal parts artistry and logic. I see software architecture to be much like artistry. This is because there is no single... Read More
---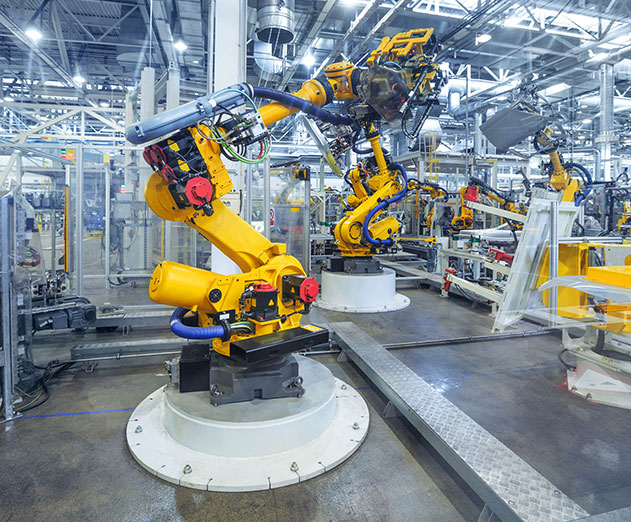 Why release automation is critical in the application lifecycle
Wednesday, November 02, 2016 by Richard Harris

We all know application release automation is a growing area in DevOps, and Gartner has finally acknowledged that by issuing a brand new Magic Quadrant. The Gartner Magic Quadrant for Application Release Automation states that this market is poised for growth, with a projected CAGR of 20% through 2020.CA Technologies was recently named a leader in the report for its CA ... Read More
---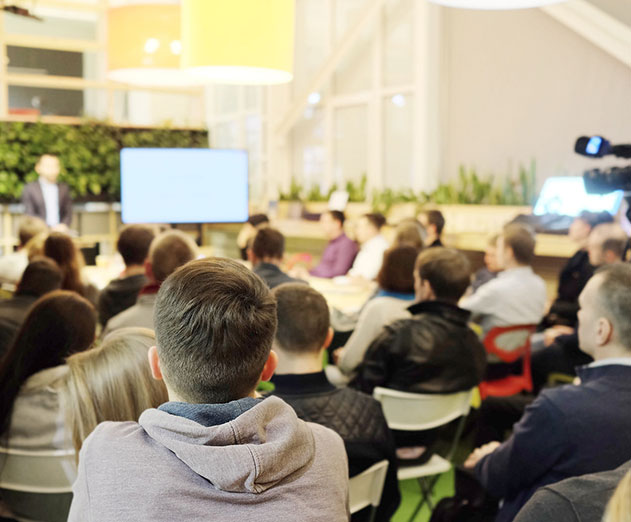 6 DevOps events coming in November
Wednesday, October 26, 2016 by Christian Hargrave

Event #1 Tuesday, Nov. 1, 2016 at 10 a.m. PDT: LiveVideo Podcast: Continuous Discussions (#c9d9) Episode 56: Special Episode with Electric Cloud Customers Presenting at DOES16Continuous Discussions (#c9d9) is a live video podcast for discussing Agile, DevOps and Continuous Delivery. Each episode focuses on a different topic relating to modern software de... Read More
---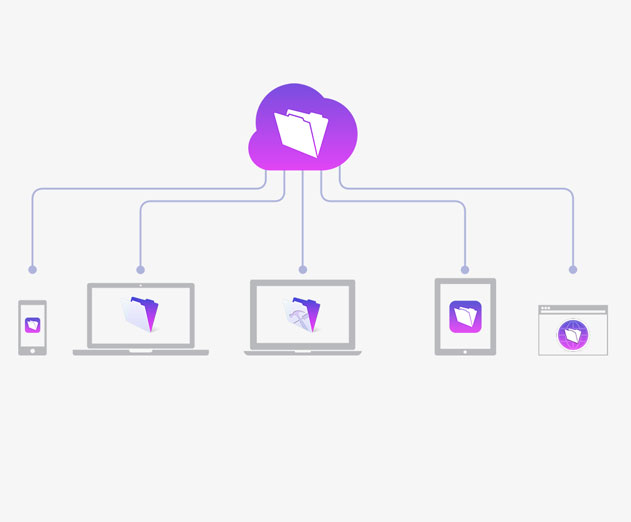 You can now build and run apps in FileMaker Cloud
Monday, October 03, 2016 by Richard Harris

FileMaker, Inc. has released its cloud-based platform for managing and running custom apps, FileMaker Cloud. The offering provides the simplicity, performance and reliability of the FileMaker Platform without having to spend time and resources deploying and maintaining a server.FileMaker enables businesses, both small and large, to quickly and easily deploy custom mobil... Read More
---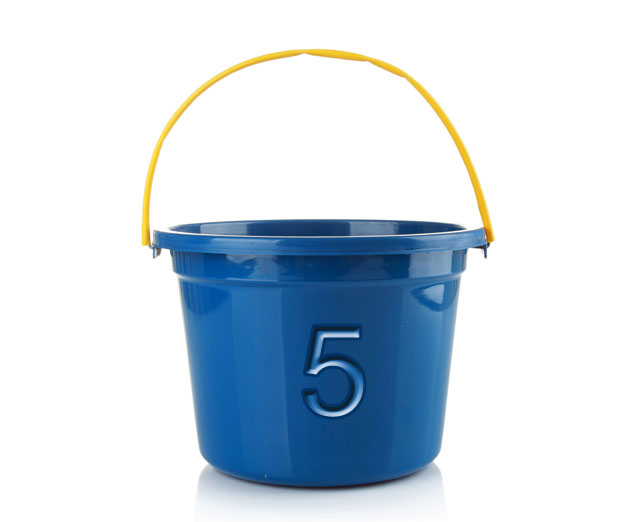 Five Bitbucket Add-Ons to Make Your Life Easier
Thursday, September 29, 2016 by Tim Pettersen

Atlassian's Git and Mercurial hosting service, Bitbucket, has an app integration framework to go along with it's traditional REST APIs and webhooks. Bitbucket Connect allows developers to embed new pages and features directly within its user interface via securely signed iframes, and interact with Bitbucket using both REST and a client-side JavaScript API. It's kind of ... Read More
---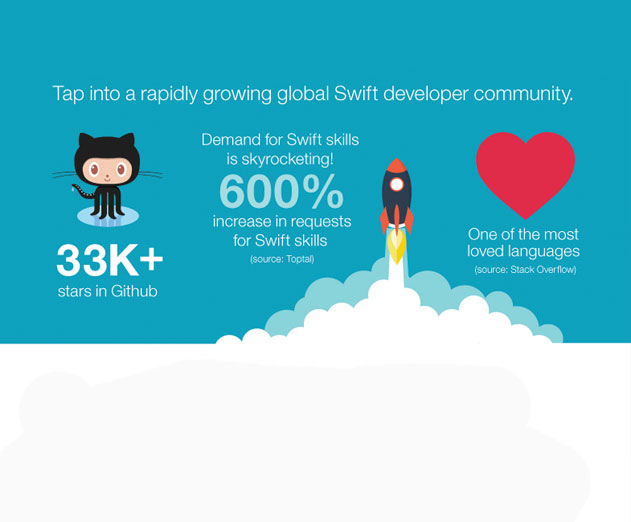 IBM Bluemix Runtime Makes Swift Ready for Enterprise
Thursday, September 22, 2016 by Richard Harris

IBM has announced the IBM Bluemix Runtime for Swift, a production-ready Swift runtime on the IBM Cloud for public, dedicated and local deployments. With this release, IBM has made Swift ready for enterprise development. What's New: - Enterprises can now build next generation apps in Swift on both client and server-side on the IBM Cloud.... Read More
---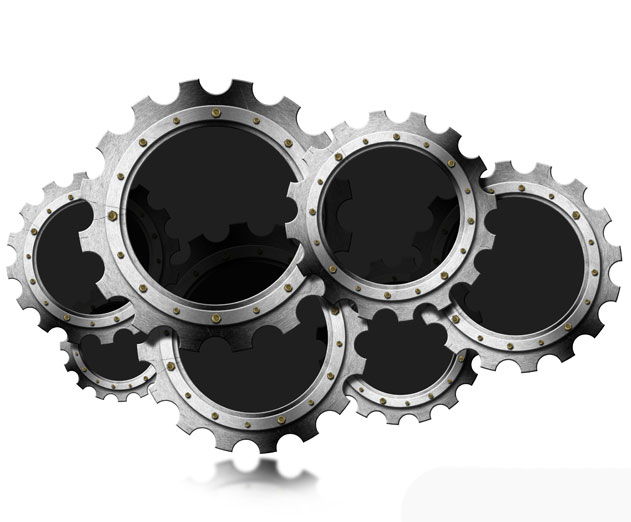 Kontena Container Now Available on Packet Bare Metal Servers
Thursday, September 08, 2016 by Richard Harris

Kontena just announced that it is partnering with Packet, creator of an API-driven, bare metal platform. The partnership consists of a ready-made version of the Kontena container and microservices platform that runs on Packet's bare metal servers. The combined technology provides an extremely fast and developer-friendly environment to run applications in conta... Read More
---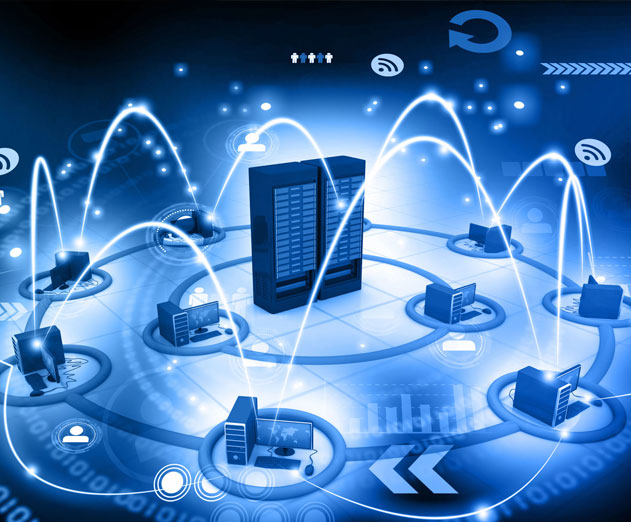 How Software Defined Networking Is Changing App Development
Thursday, September 08, 2016 by Richard Harris

Midokura is a global software innovator in network virtualization founded in 2010. The co-founders began their careers building distributed systems for the world's preeminent e-commerce website: Amazon.com. Recognizing that companies around the world faced similar challenges and needed networking infrastructure not found in conventional networking, they applied th... Read More
---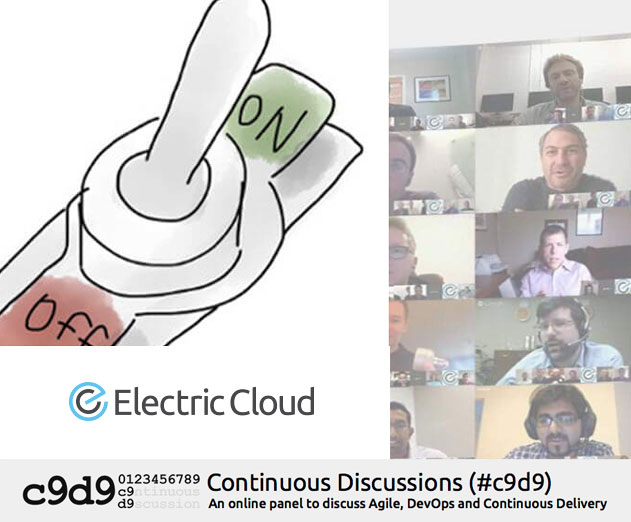 Four DevOps Events in September From Electric Cloud
Thursday, September 01, 2016 by Richard Harris

Electric Cloud just announced four upcoming DevOps industry events taking place in September. These events feature DevOps and IT experts who will share best practices and insights for adopting DevOps in the enterprise. Topic of discussions will include advanced deployment patterns, artifact repositories in the Continuous Delivery pipeline, as well as speakers ... Read More
---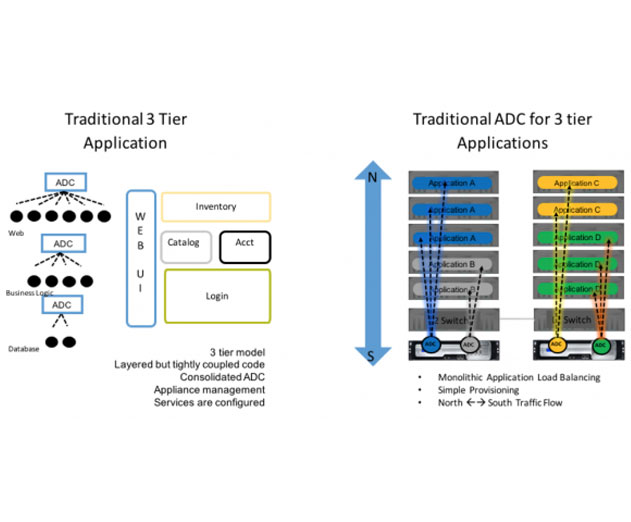 Citrix Introduces Free Developer Version of NetScaler CPX
Sunday, August 28, 2016 by Richard Harris

Citrix has announced NetScaler CPX Express, a free developer version of NetScaler CPX, which is a NetScaler in a container form factor that delivers a battle-tested load balancer for developers to create microservices applications.Digital business transformation is driving line of business to adopt rapid application development and deployment methodologies, such as DevO... Read More
---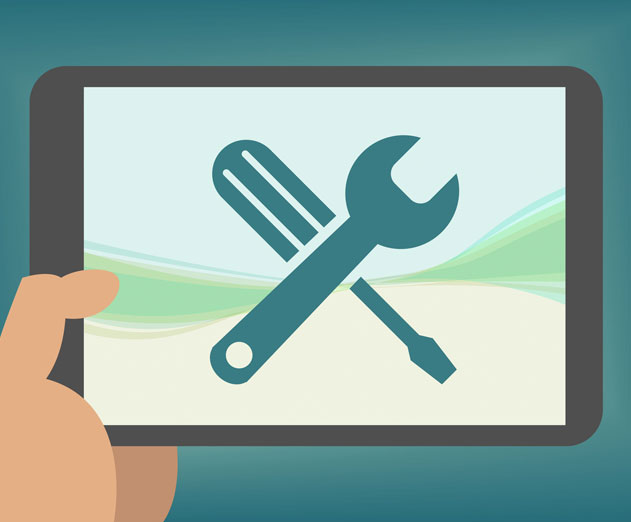 Assemble your Flat-Packed Composite App in No Time with Microservices
Sunday, August 21, 2016 by Ron Gidron

Sometimes the best ideas seem obvious. Why didn't I think of that, and how did we ever do without it? Microservices could do for software engineering what IKEA did for furniture making. If we can buy ready-made application components then custom apps can be built easier and faster. A quick definition: Microservices are ready-made, self-sufficient solutions to manag... Read More
---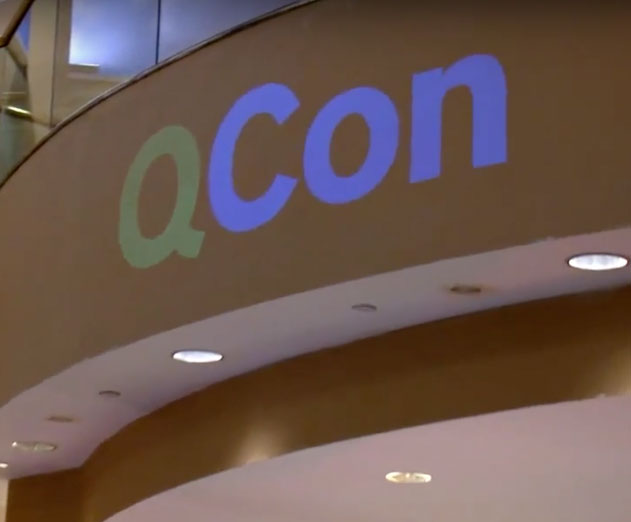 Save $600 Bucks Registering Early for The QCon Developer Conference
Sunday, August 14, 2016 by Richard Harris

The QCon Developer Conference will be held at the Hyatt Regency San Francisco which is located on the on the Embarcadero waterfront from November 7-9. A practitioner-driven conference, QCon is designed for technical team leads, architects, engineering directors, and project managers. The event will offer more than 90 editorial presentations plus 36 sponsored presentatio... Read More
---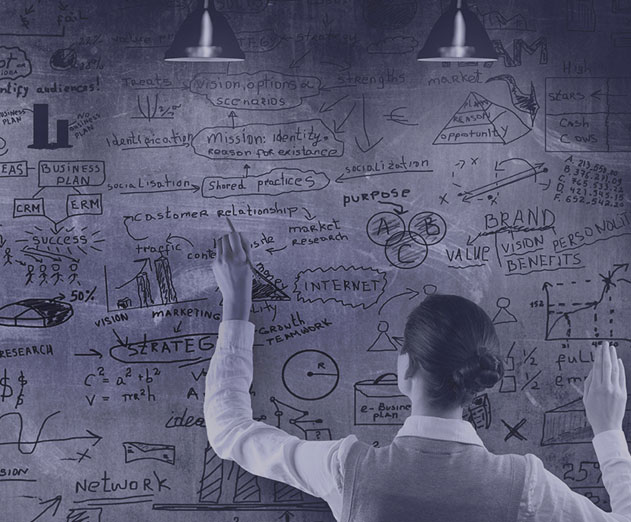 Built.io Makes MBaaS Customizable With 3.0 Update
Tuesday, August 09, 2016 by Richard Harris

Built.io Backend 3.0 is the latest update to Built.io's award winning mobile Backend-as-a-Service (MBaaS) product. With this announcement, Built.io Backend becomes the industry's most flexible enterprise backend for application development, says Matthew Baier, COO.Typical MBaaS requires the application developer to deploy a separate application server for their business... Read More
---
Apigee Releases Hybrid Cloud API Management Platform on Pivotal Cloud Foundry
Friday, August 05, 2016 by Stuart Parkerson

Apigee has announced that the Microgateway capability in the Apigee Edge API management software is now supported by Pivotal Cloud Foundry, helping developers use Apigee's API management software to share, monitor and secure APIs and microservices for applications developed with Pivotal's cloud native platform. The release will help developers deal with the complexity o... Read More
---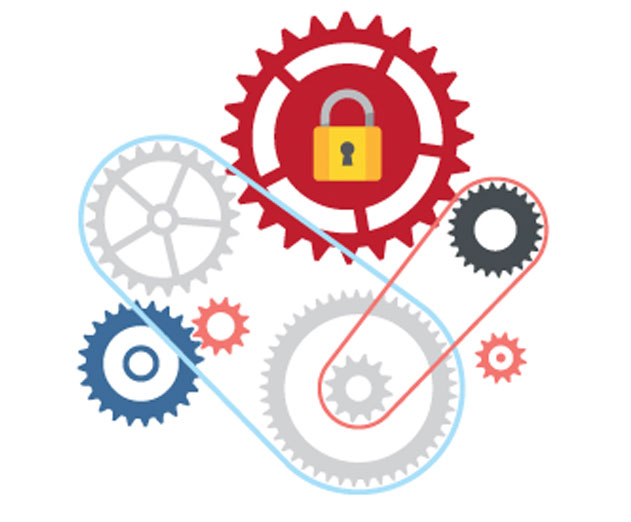 Akana Adds New UX to the Latest Version of its API Management Solution
Tuesday, August 02, 2016 by Stuart Parkerson

Akana has released the latest version of its API Management solution. Akana is a provider of API Management, API security, and Microservices solutions for designing, implementing, securing, managing, monitoring, and publishing APIs. It is available as a SaaS platform, on-premises, and as a hybrid deployment.With the introduction of Version 8, Akana's API Management offe... Read More
---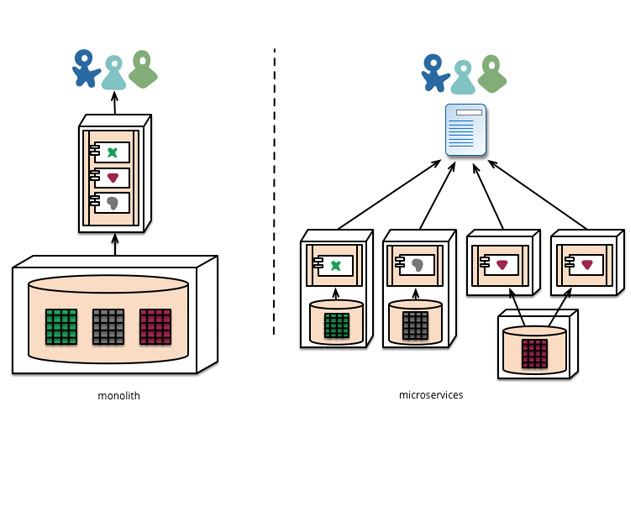 AppDynamics Releases New Microservices to Help You Deliver Better Apps
Monday, August 01, 2016 by Stuart Parkerson

In its Summer 2016 release, AppDynamics has introduced its new Microservices iQ solution, which offers a new performance engine as part of the AppDynamics App iQ Platform. The new addition provides the ability to monitor, manage and optimize microservices architectures, providing the ability for Agile teams to continuously build, test and monitor microservices.Microserv... Read More
---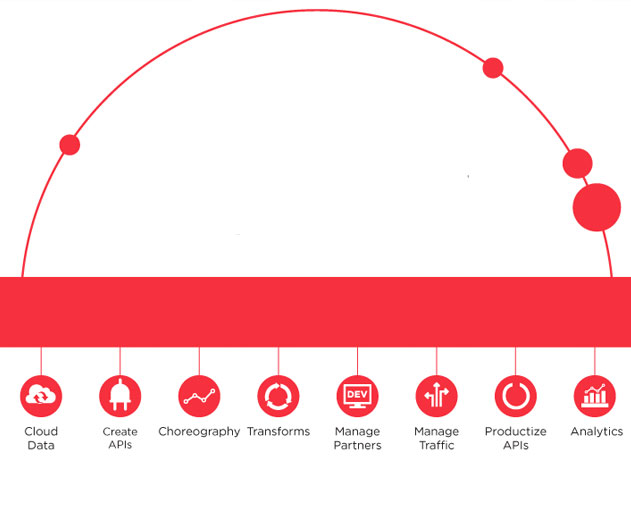 TIBCO Software Released New Mashery API Management Platform
Sunday, July 31, 2016 by Stuart Parkerson

TIBCO Software has launched the TIBCO Mashery Enterprise API platform, which provides an API lifecycle management solution that allows users to create, integrate, and manage APIs. Mashery Enterprise is available as a SaaS subscription.The Mashery Enterprise platform solution allows users to create, scale, monitor, and distribute their APIs. It exposes data and services ... Read More
---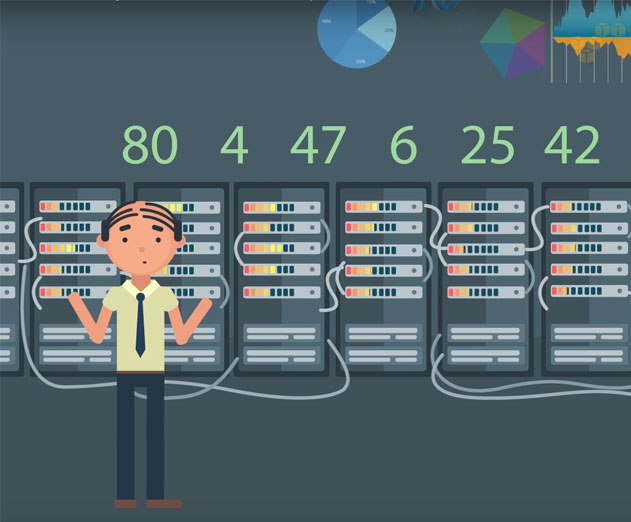 CloudFabrix Launches New AppDimensions Application Analytics and Intelligence Platform
Saturday, July 30, 2016 by Richard Harris

CloudFabrix has announced its AppDimensions application analytics and intelligence platform is now generally available. The PaaS solution provides cross-layer and cross-domain application operations analytics irrespective of underlying technology stacks.AppDimensions offers predictive analytics and optimizations by leveraging iterative data explorations and machine lear... Read More
---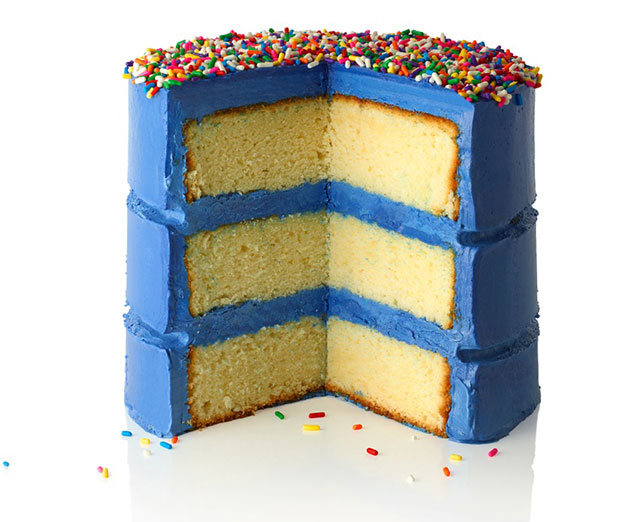 Flynn Releases Open Source Platform for Deploying and Managing Web Applications and Databases
Friday, July 29, 2016 by Richard Harris

The team behind the Flynn, an open source platform for deploying and managing web applications and databases, has announced the availability of Flynn 1.0, the first version of the platform that is stable for production use.Three years ago the company hosted a crowdfunding campaign to build its open source platform as a service that could run databases as well as applica... Read More
---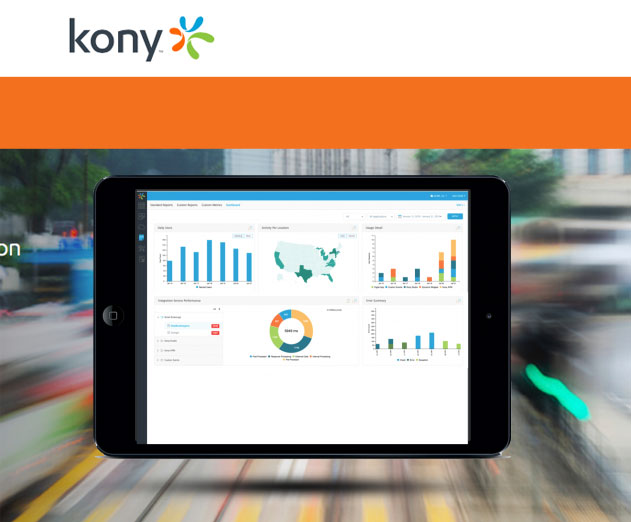 Kony MobileFabric Release Offers New Microservices and Object Services Technology
Thursday, July 28, 2016 by Richard Harris

Kony has released the latest edition of its MobileFabric platform, the company's mobile middleware solution designed to be used to rapidly build mobile backend applications. This release, MobileFabric 7.0, offers a new model-driven approach to mobile app development using microservices and includes object services that make it easier and cheaper to develop, maintain and... Read More
---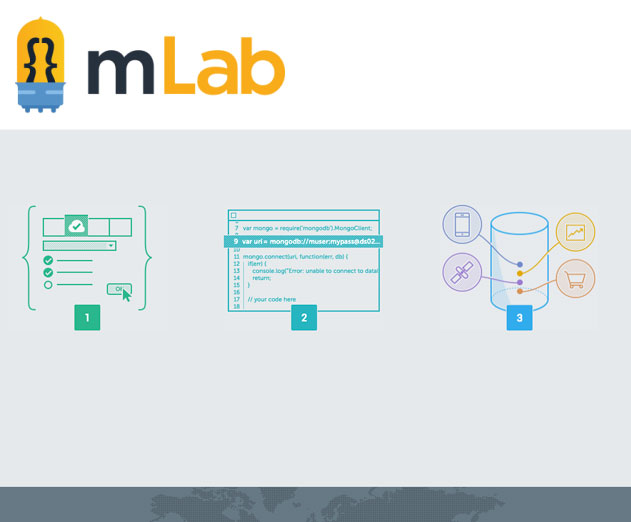 Insights into the Growing Database-as-a-Service Industry
Monday, July 25, 2016 by Richard Harris

To learn more about how the growing Database-as-a-Service (DBaaS) industry is impacting the application development community, we recently spoke with Will Shulman, CEO of mLab (formerly MongoLab), which provides a fully managed cloud database service headquartered in San Francisco. ADM: What do you see as the most important considerations for app developers when ch... Read More
---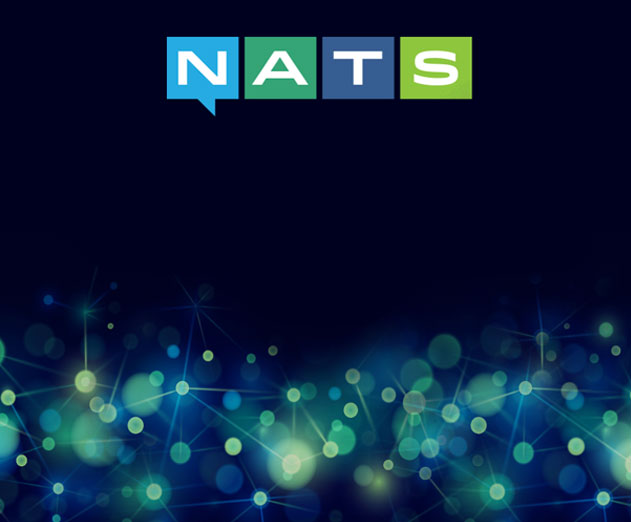 Apcera Announces Support of New Open Source NATS Streaming Solution
Friday, July 15, 2016 by Richard Harris

Apcera has announced that it is providing support for the new NATS Streaming solution, a performant, secure and simple open source messaging platform. NATS Streaming offers features that enable support for new classes of applications such as IoT and big data analytics. The platform is tightly coupled but loosely integrated with NATS, providing enterprise grade features ... Read More
---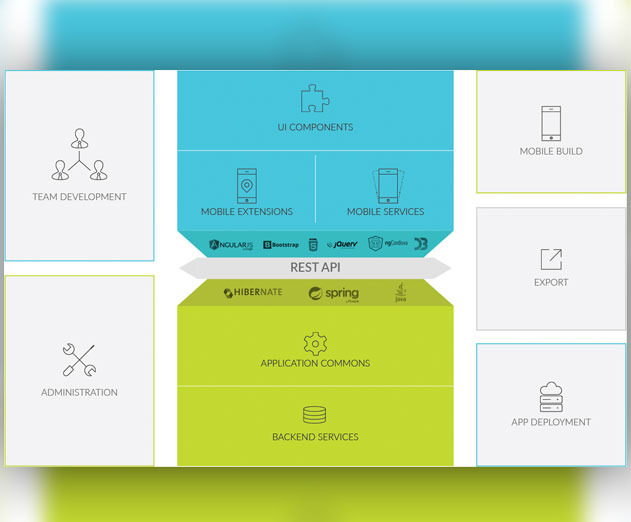 WaveMaker Adds Security Enhancements to Its Rapid Application Development Platform
Friday, July 15, 2016 by Richard Harris

WaveMaker has announced two new security enhancements to its enterprise-class Rapid Application Development platform. The WaveMaker platform now supports Single Sign-on for WaveMaker-built and deployed applications using Central Authentication Server (CAS), which permits users to access multiple applications by providing credentials such as UserID and password only once... Read More
---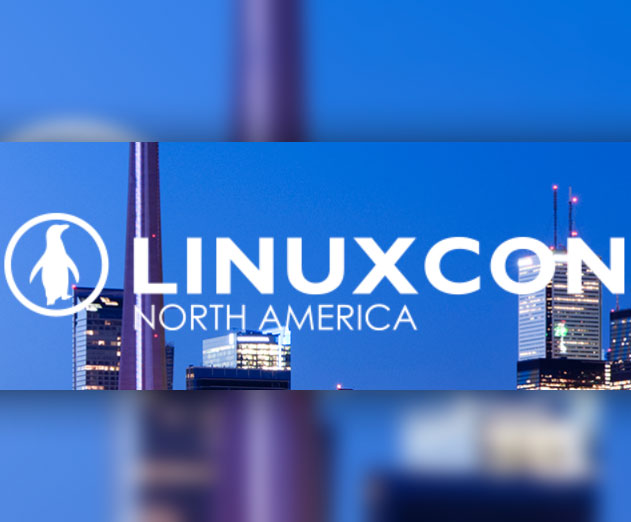 LinuxCon Conference Delves Deep into Open Source, Containers and Virtualization
Thursday, July 07, 2016 by Stuart Parkerson

The Linux Foundation is again hosting its annual LinuxCon conference which will be held on August 22 – 24 in Toronto, Canada offering the opportunity for developers, sys admins, architects and all types and levels of technical talent to gather together at one event for education, collaboration and problem-solving for the Linux platform.The event offers more than 100 ses... Read More
---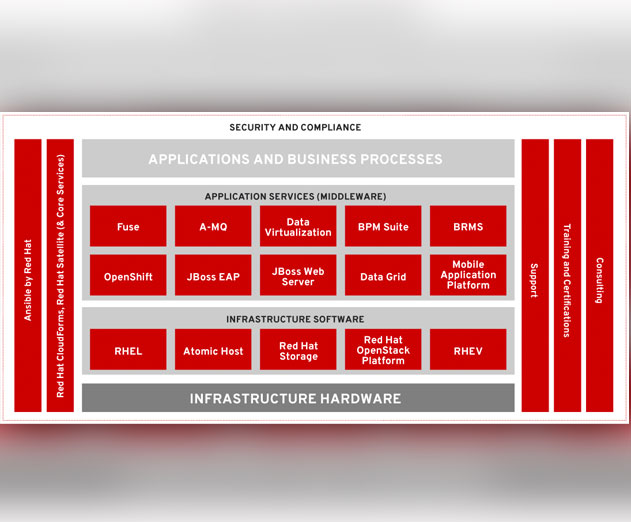 Red Hat Updates the Hybrid Cloud Capabilities to Its Java Based JBoss EAP 7 Platform
Monday, June 27, 2016 by Richard Harris

Red Hat has announced the general availability of the Red Hat JBoss Enterprise Application Platform 7 (JBoss EAP), an open source Java EE 7 compliant application server that offers a lightweight, modular, cloud-native platform. The company also launched JBoss Core Services Collection, a set of technologies that offer common and fundamental application components. J... Read More
---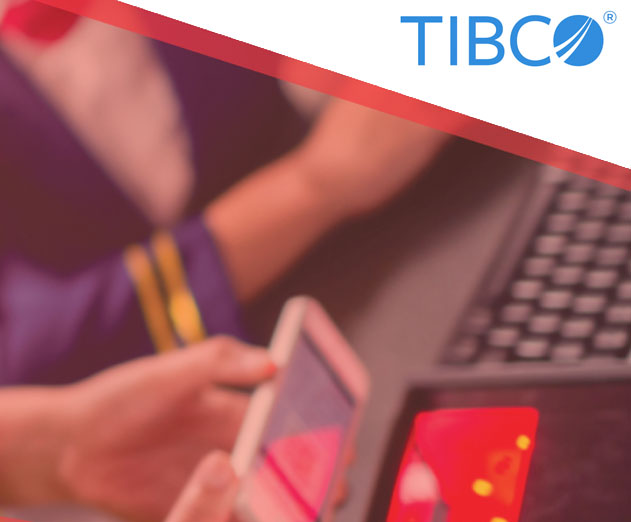 TIBCO Is Releasing Project Flogo for Zero-Code IoT Data Processing
Friday, May 27, 2016 by Richard Harris

TIBCO Software has released two new products including Project Flogo, an ultra-lightweight integration software solution, and TIBCO Graph Database, a translytical database for Big Data. The TIBCO Graph Database is a translytical database that transforms a complex web of dynamic data traversable relationships to help deliver real-time insight and action. It stores a... Read More
---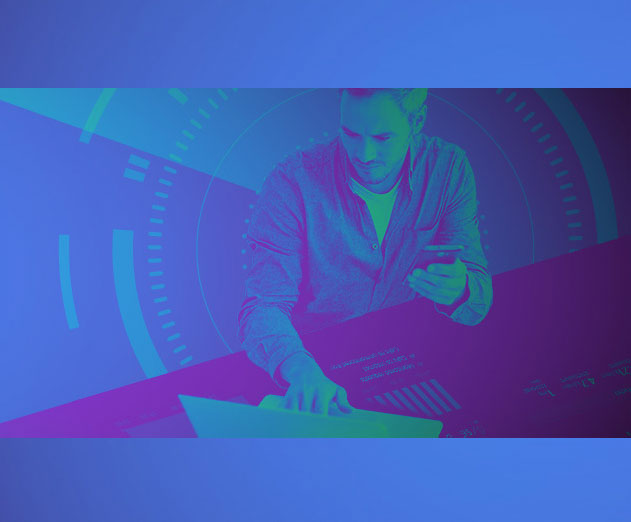 Dynatrace Application Monitoring Solutions Now Available Through Pivotal Cloud Foundry
Wednesday, May 25, 2016 by Richard Harris

Dynatrace has announced that developers can now deploy its application performance management solutions through the Pivotal Cloud Foundry. With the announcement, Dynatrace is making available its Application Monitoring Service Broker Tile and Buildpack Extensions for Pivotal Cloud Foundry (PCF). The integration will allow users to collect analytics for applications... Read More
---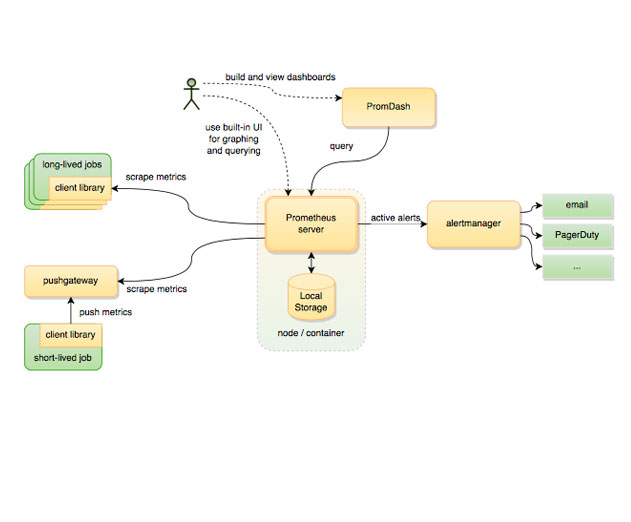 Cloud Native Computing Foundation to Support Open Source Prometheus Platform
Friday, May 13, 2016 by Stuart Parkerson

The Cloud Native Computing Foundation has announced it is adding a second platform to its cloud native technologies initiative. The group's first hosted project was Kubernetes and now it is adding the Prometheus platform, which offers an open source time series and metrics tool inspired by Google's internal monitoring tools (Borgmon).The Cloud Native Computing Foundatio... Read More
---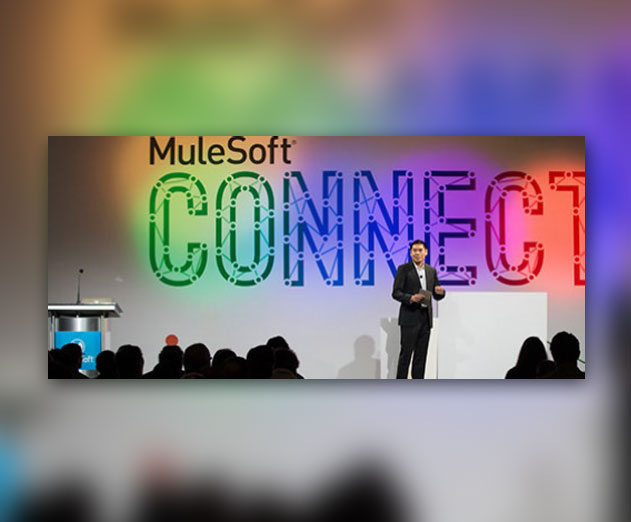 Connect 2016 Conference Will Focus on API Integration Initiatives
Wednesday, May 11, 2016 by Richard Harris

Connect 2016 will be held on May 21 - 25 in San Francisco at the Hilton Union Square. The event will focus on how to initiate API integration into business initiatives and provide exposure to using API connectivity tools to increase IT's impact on revenue.Connect 2016 is hosted by Mulesoft and offers 40 plus breakout sessions, hands-on training & certification, demo... Read More
---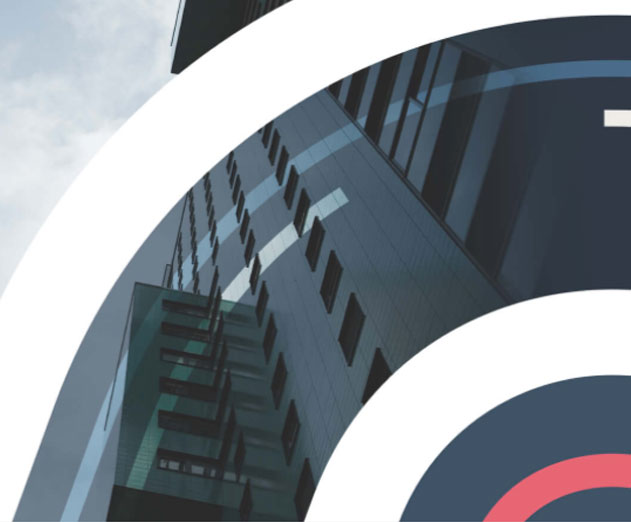 NEC and Netcracker Launch New Agile Virtualization Platform and Practice
Monday, May 09, 2016 by Richard Harris

NEC Corporation and Netcracker Technology have teamed to launch a new Agile Virtualization Platform and Practice (AVP), which offers a set of tools, platforms and services for Software-Defined Networking (SDN) and Network Functions Virtualization (NFV).With the new AVP solution, NEC and Netcracker will help service providers move their operations, business processes and... Read More
---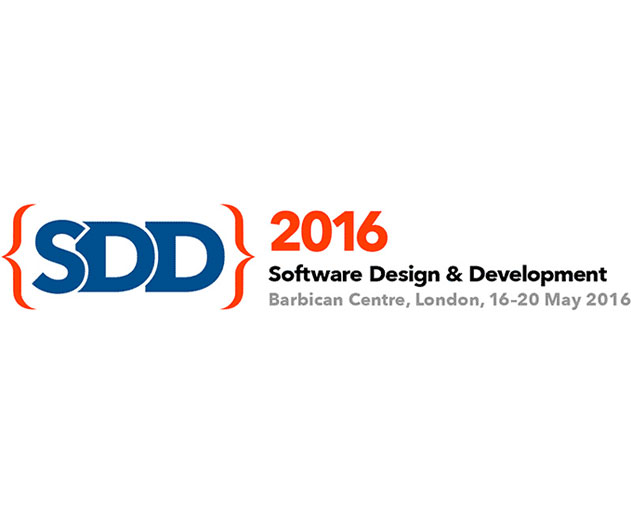 Software Design and Development Conference is May 16 – 20 in London
Tuesday, April 19, 2016 by Richard Harris

Topics covered include Angular 2.0, C# 6.0, Microservices, ASP.NET Core 1.0, Async Programming, Software Project Design, Agile Architecture, Clean Code, TDD, Functional Programming, CQRS, Debugging, NoSQL, Continuous Delivery, ASP.NET Core MVC, TypeScript, Big Data, DDD, Identity & Security, and much more.Pre conference workshops include:- A day of ASP.NET Core 1.0-... Read More
---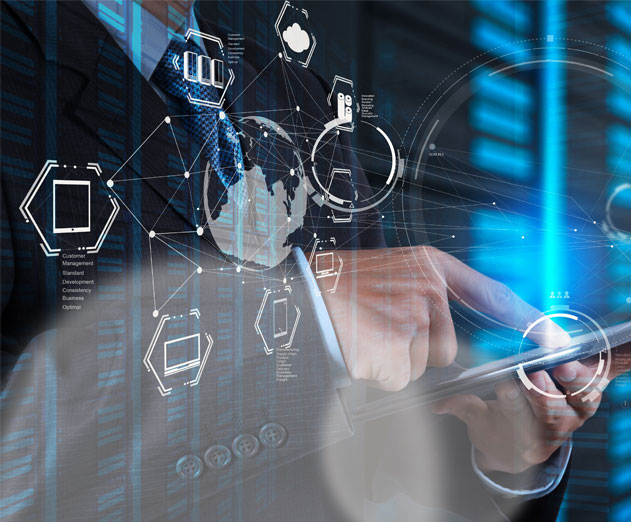 A Deep Dive into Compose's Database as a Service Platform
Thursday, April 14, 2016 by Richard Harris

Last summer, IBM purchased Compose (originally MongoHQ), which helps developers ship applications with production grade databases. We spoke with Kurt Mackey, original founder of Compose, to learn more about company's Database as a Service platform.ADM: Why is it so difficult and time consuming for developers to manage a database?Mackey: A developer's time can be a busin... Read More
---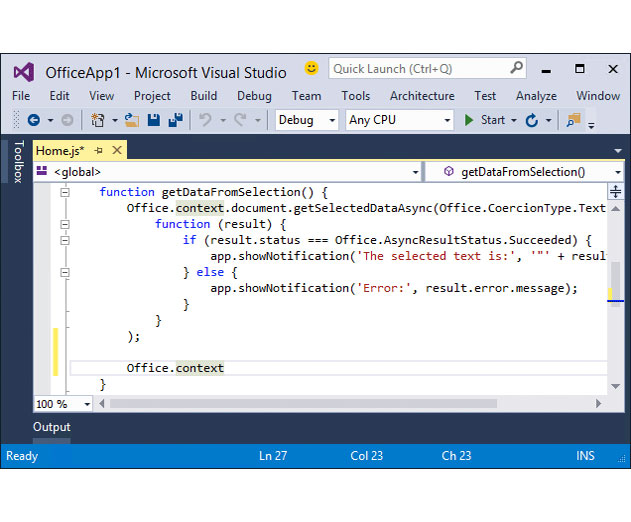 Microsoft Offers Developer Updates for Microsoft Office and Azure Services
Tuesday, April 05, 2016 by Stuart Parkerson

In addition to the announcements we covered here during the Microsoft Build 2016 developer conference, there is now new functionality for developers to leverage Microsoft Office, Xamarin's capabilities in Visual Studio Community, and new Azure Services.Microsoft Office PlatformAmong the new opportunities for developers to build on the Office platform includes ... Read More
---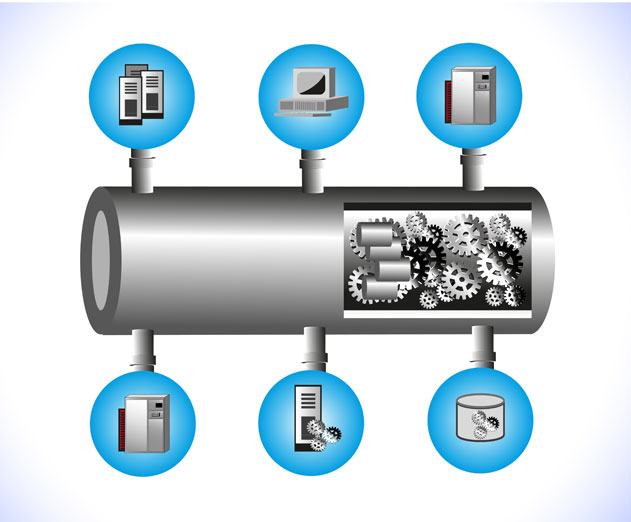 Study Shows Developers Wield Clout When Choosing an Organization's Technology
Wednesday, March 30, 2016 by Richard Harris

According to a recent survey, developers are playing a critical role in determining the IT technologies used by companies today. The annual "Future of Application Development and Delivery Survey" was performed by NGINX and received responses from more than 1,800 IT professionals.According to the survey report, 74 percent of respondents said developers are responsible fo... Read More
---
NS1's Kris Beevers Discusses DevOps Need for Dedicated DNS
Wednesday, March 30, 2016 by Richard Harris

We spoke with Kris Beevers, CEO of NS1, to learn more about how DevOps is changing the way applications are developed and how DNS technology is evolving to keep up with today's application delivery challenges. These developments form the background for the introduction of NS1's new offering, Dedicated DNS.Dedicated DNS is a managed DNS service for enterprises, service p... Read More
---
Real World Insight Into Docker's New Datacenter Platform
Wednesday, March 09, 2016 by Richard Harris

We visited with Sven Dummer, senior director of product marketing at Loggly, to discuss Docker's recent announcement of the Docker Datacenter (DDC), an integrated, end-to-end platform for agile application development and management that companies can use to deploy an on-premises (on in a virtual private cloud) Containers-as-a Service (CaaS) solution (CaaS is ... Read More
---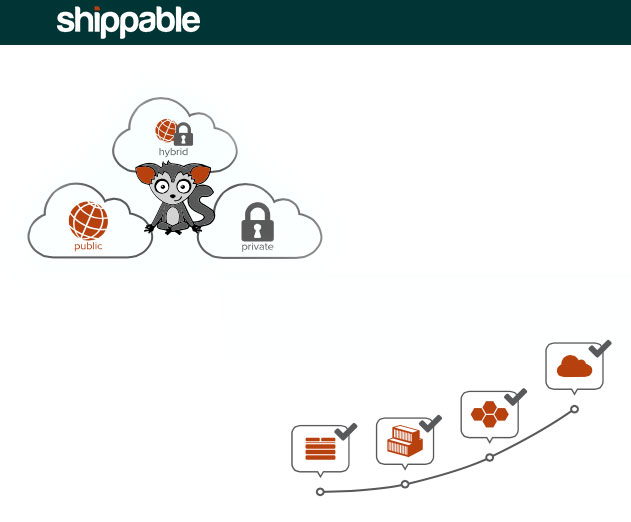 Shippable Announces New Continuous Delivery Platform
Tuesday, March 01, 2016 by Stuart Parkerson

Shippable has announced a new continuous delivery which offers end-to-end deployment pipelines that help eliminate the need to create custom automation and integrations. It also gives developers flexibility and choice of development tools and deployment options, and provides an application delivery path with support for n-tier applications as well as cloud-native techno... Read More
---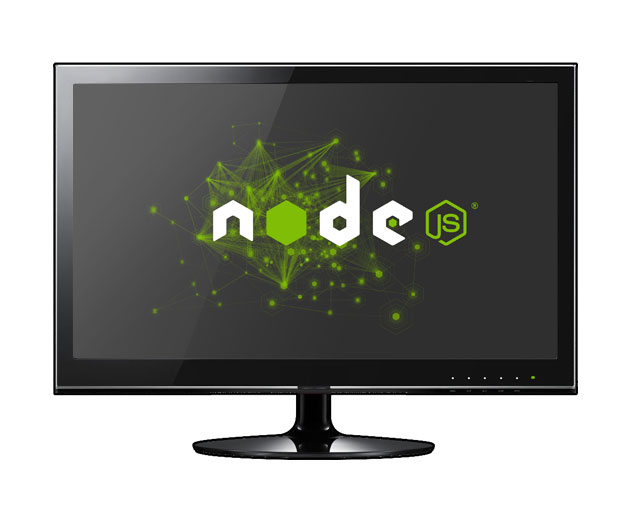 Learn Why Node.js is an Open Source Juggernaut
Saturday, February 20, 2016 by Richard Harris

The Node.js Foundation was created last year to support the open source community involved with Node.js, which offers an asynchronous event driven framework designed to build scalable network applications. Node.js is a JavaScript runtime built on Chrome's V8 JavaScript engine. It uses a non-blocking I/O model that makes it lightweight and efficient. Node.js' packag... Read More
---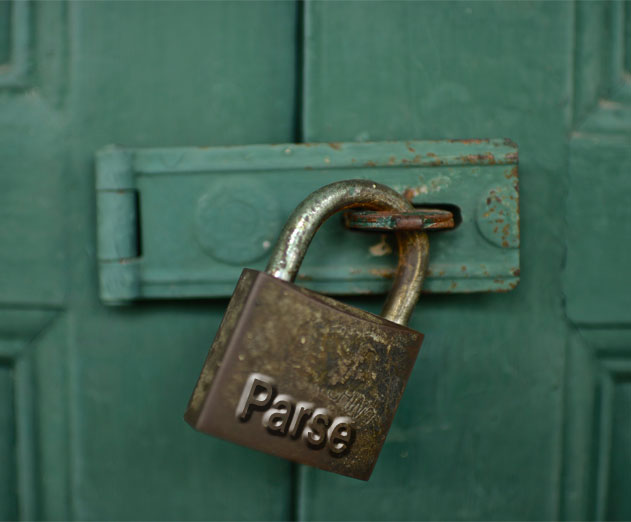 Insight Into What the Facebook Announcement About Shutting Down Parse Really Means
Wednesday, February 03, 2016 by Richard Harris

Matthew Baier, COO of Built.io, reached out to us to discuss his thoughts into the recent announcement by Facebook that they are shutting down the Parse development platform. Matthew has 15 years of experience launching and growing a wide range of successful products at Sun Microsystems, Oracle and Salesforce. He co-founded KurbKarma, a TechCrunch Disrupt 2012 Startup B... Read More
---
Container World Examines How Containers are Changing the Face of the Data Center
Monday, February 01, 2016 by Stuart Parkerson

Container World will take place next month at the Santa Clara Convention Center in California on February 16 – 18. The event provides education and insight into the cloud and container ecosystem, addressing the strategic implications of containers and the associated trends as they affect the cloud market.The event clarifies the business impact of container technology cu... Read More
---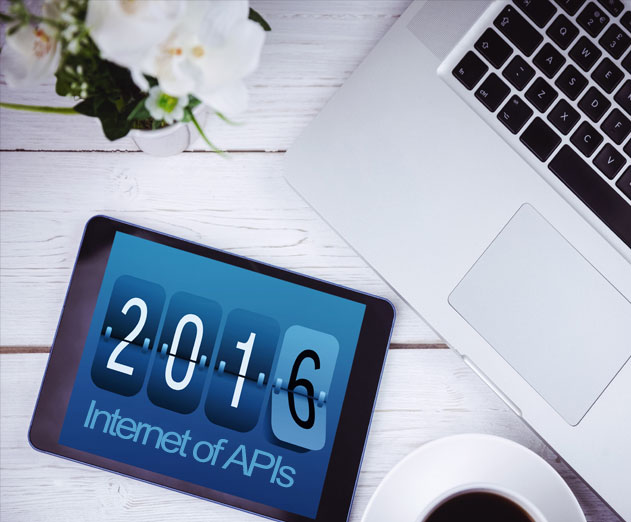 Internet of APIs (IoA) will Break Out in 2016
Monday, December 21, 2015 by Stuart Parkerson

We recently visited with Kurt Collins, Director of Technology Evangelism and Partnerships at Built.io, about the impact the Internet of APIs (IoA) will have in 2016.ADM: We've all heard the term the "Internet of Things (IoT)," but how will this evolve in 2016 and how so?Collins: The year 2015 was a breakout year for the Internet of Things. The Apple Watch was released a... Read More
---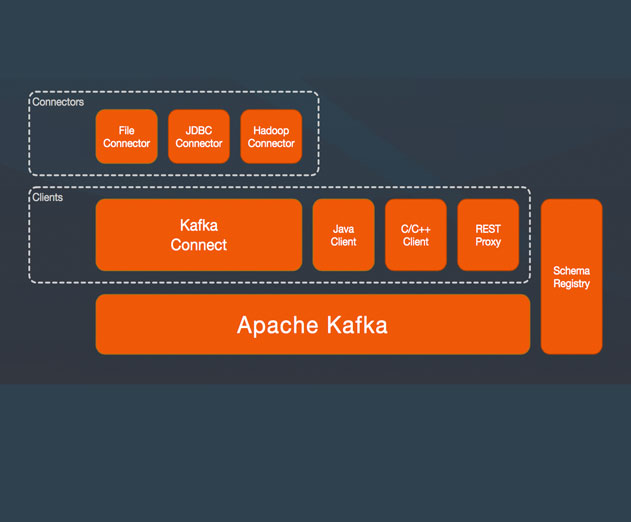 Confluent's Platform Receives Updated Apache Kafka 0.9 Core
Friday, December 11, 2015 by Richard Harris

Confluent has released an update to its open source Confluent Platform 2.0 which is based on an updated Apache Kafka 0.9 core. The release offers new functionality to enable secure multi-tenant operations, simplify development and maintenance of applications that produce or consume data in Kafka, and provide high-throughput, scalable data integration with a wide array o... Read More
---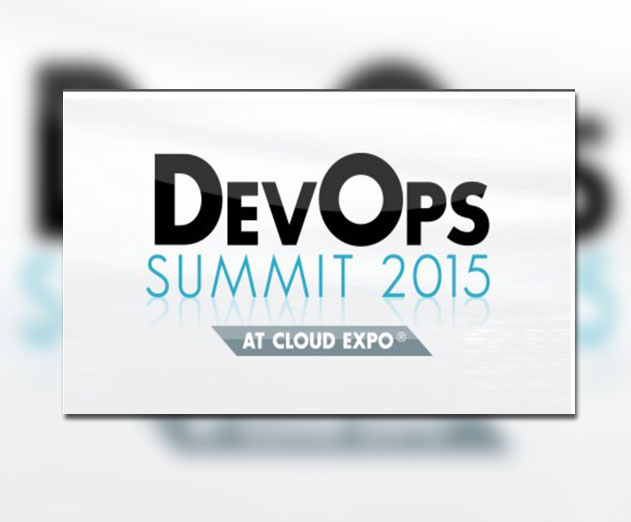 DevOps Summit in November Will Focus on Cloud Computing
Friday, October 16, 2015 by Richard Harris

The DevOps Summit will have a definitive cloud computing focus as it will be hosted in conjunction with the Cloud Expo held on November 3-5 at the Santa Clara Convention Center in Santa Clara, California.Of particular emphasis during DevOps Summit will be containers and microservices, which have become topics of intense interest throughout the developer and enterprise I... Read More
---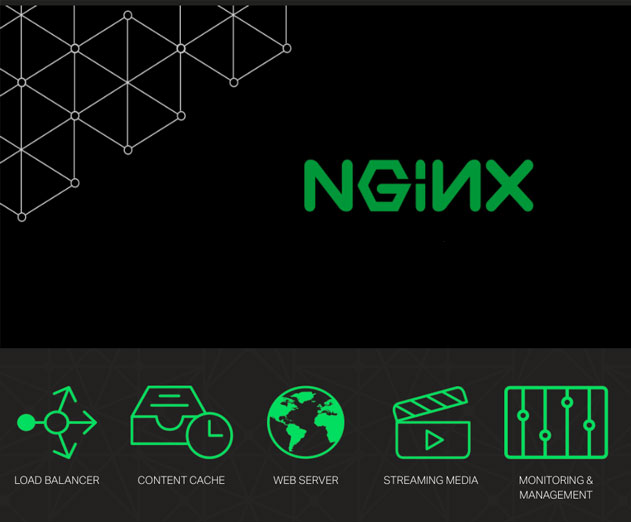 NGINX Offers New JavaScript Virtual Machine
Wednesday, October 07, 2015 by Richard Harris

NGINX has announced the preview release of nginScript, a new JavaScript Virtual Machine (VM) that combines JavaScript with the NGINX web server platform to offer scripting capabilities to enable dynamic application delivery.The release of nginScript gives developers a new way to use the NGINX platform to help craft the user experience and shaping the interactions betwee... Read More
---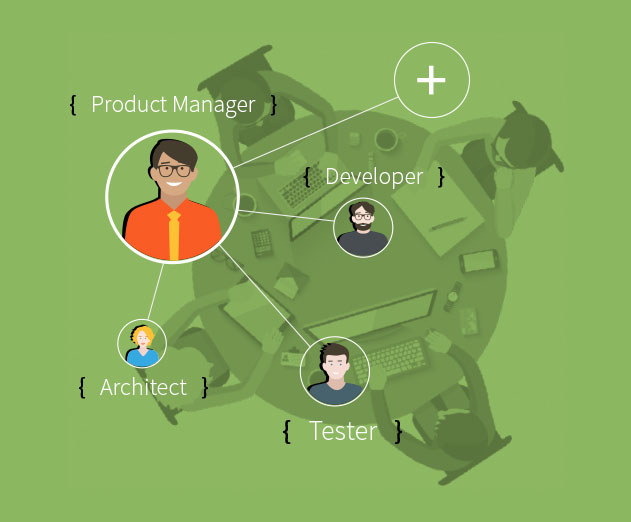 SmartBear Releases SwaggerHub API Lifecycle Management Platform
Tuesday, October 06, 2015 by Richard Harris

SmartBear Software has released SwaggerHub, a free platform that allows companies to collaborate on and coordinate across the workflow of an API's lifecycle. Swagger is an API description format to design and deliver APIs for the IoT, microservices and mobile applications. SwaggerHub offers a centralized definition to allow teams to work together to design, build, ... Read More
---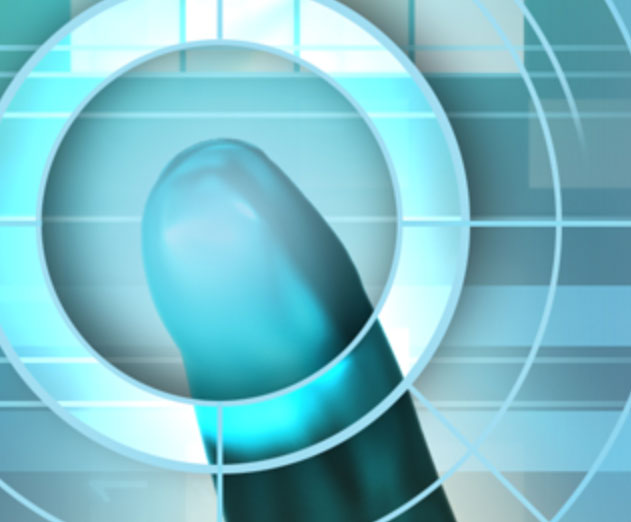 Akana's New API Platform Offers Multi-Datacenter Geographic Distribution
Wednesday, September 16, 2015 by Richard Harris

Akana has introduced a new API Platform that offers multi-datacenter geographic distribution and scale addressing the distribution and scaling requirements of large enterprises, avoiding the pitfalls faced by standalone API gateway instances.Akana's platform shares configuration and operational data for auditing data, SLA processing, and quota management. This real-time... Read More
---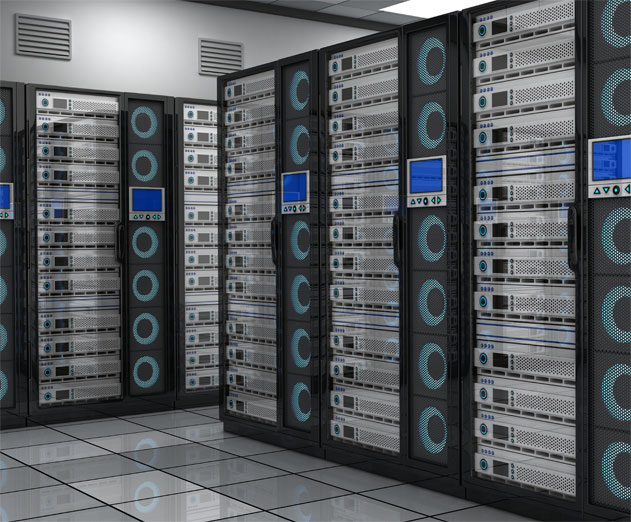 In the Year Ahead, Enterprise Mobility Will Hinge on the Back End
Saturday, September 12, 2015 by Cathal McGloin

This year demand for enterprise mobility has escalated. With increasing volume and sophistication of mobile app projects, organizations must now pay special attention to how they integrate mobile apps with back-end systems in an efficient and affordable way. According to a recent survey of global customers at Red Hat, back-end integration and security ranked at the... Read More
---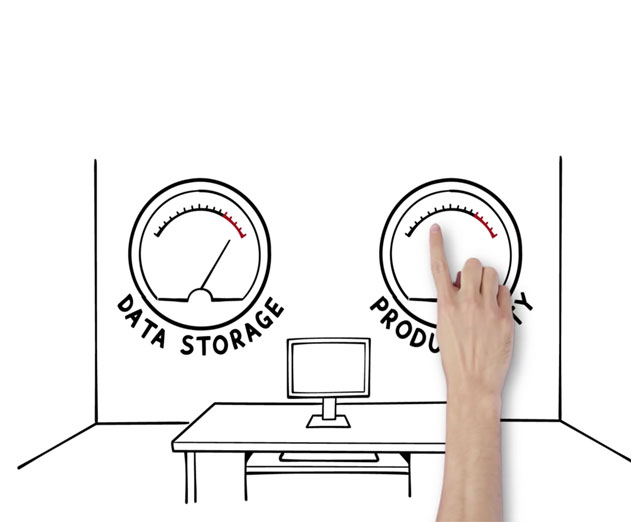 Hedvig's New Solution for Storage Provisioning and Data Persistence for Docker
Wednesday, September 09, 2015 by Stuart Parkerson

Hedvig has joined the ClusterHQ storage partner ecosystem to offer an integrated solution for storage provisioning and data persistence for Docker volumes. Hedvig and ClusterHQ collaborated on the development of the Hedvig storage driver for Flocker, a software plugin that integrates Hedvig's software-defined storage solution and ClusterHQ's Flocker container data manag... Read More
---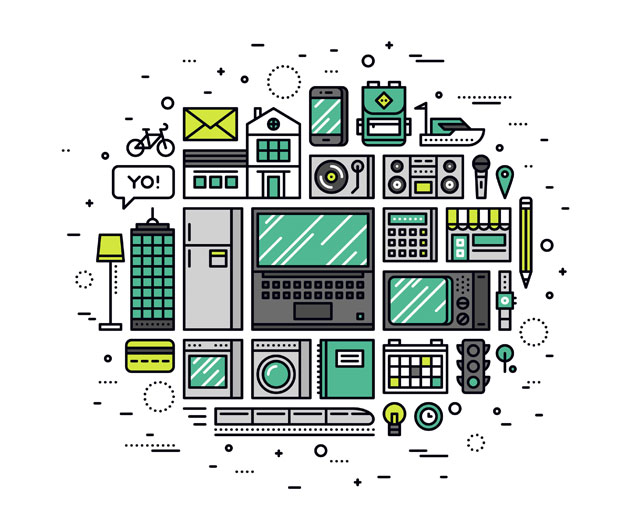 AnyPresences's Ambitious New Platform Release Offers API and IoT Functionality
Monday, August 31, 2015 by Stuart Parkerson

AnyPresence has announced a major change in how the company will approach its product offerings as it moves its solutions beyond traditional MBaaS and API management towards a comprehensive solution for API-driven enterprise app development and IoT ecosystem enablement.This new direction enables rapid API development, direct connectivity to APIs from client SDKs, and ge... Read More
---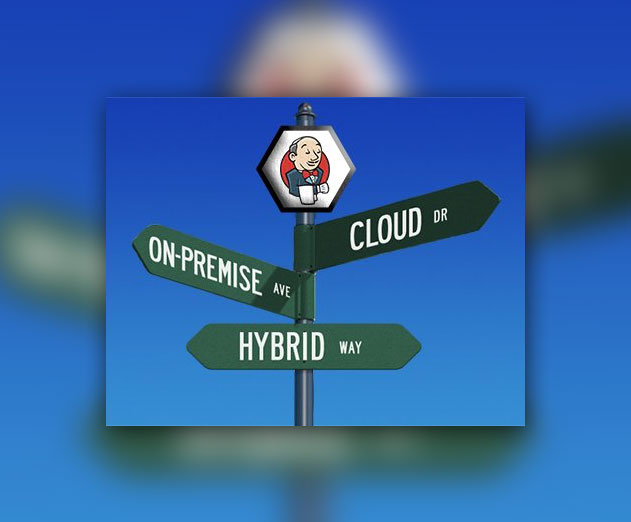 CloudBees Releases Kubernetes Plugins for Containerized Applications
Monday, August 03, 2015 by Stuart Parkerson

CloudBees, in collaboration with the Jenkins open source community, has released three Kubernetes plugins to assist in the continuous delivery of containerized applications with Jenkins. Kubernetes, launched by Google, is used for managing containerized applications – such as those handled with Docker – in a clustered environment. It provides a way for teams to wor... Read More
---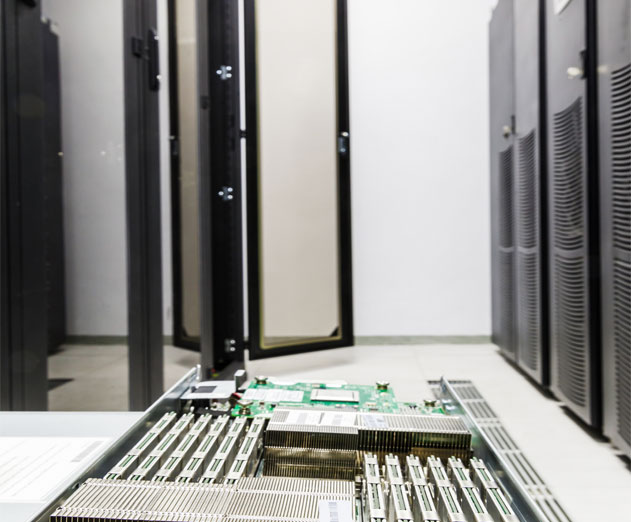 VMware Releases Two Previews of Products for Docker Containerized Applications
Monday, July 06, 2015 by Richard Harris

To help companies build, deploy and run cloud-native applications, VMware has released technology previews of two new Docker tools - AppCatalyst and Project Bonneville,AppCatalyst is a technology preview of an API and Command Line Interface (CLI)-driven hypervisor that offers developers a way to replicate a private cloud locally on their desktop for building and t... Read More
---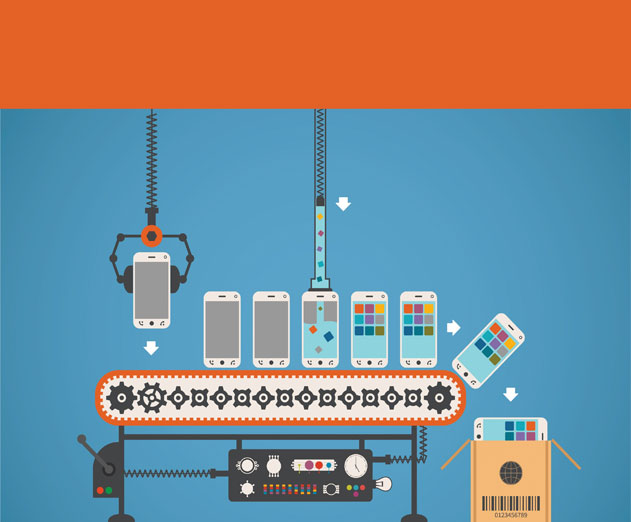 Docker Plugins Released for Jenkins CI Continuous Delivery Platform
Tuesday, June 23, 2015 by Richard Harris

The Jenkins open source community, in collaboration with CloudBees have announced the availability of six Docker-related plugins to enable continuous delivery of containerized applications with Jenkins. Jenkins CI is an open source project developed for and by the Jenkins CI community and is the leading open source platform for continuous delivery. Built with Java,... Read More
---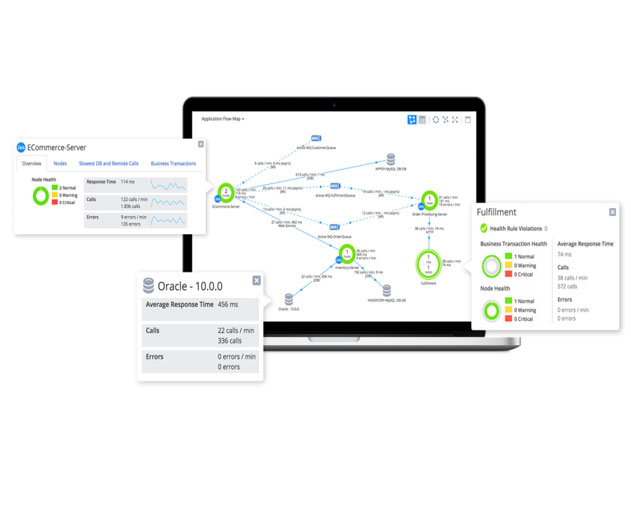 AppDynamics Offers New Application Performance Monitoring Platform for Microservices
Wednesday, June 10, 2015 by Stuart Parkerson

AppDynamics is introducing a new application performance management (APM) offering designed for enterprises incorporating microservices in their application architecture. This new offering provides end-to-end monitoring for microservices architectures, including the ability to trace transactions across hundreds of microservice calls in production environments.The introd... Read More
---
New Red Hat Cloud Suite for Applications Offers Open Source Integrated IaaS and PaaS Solution
Tuesday, May 26, 2015 by Richard Harris

Red Hat has announced Cloud Suite for Applications, an accelerated way to develop, deploy, and manage applications at scale using open source technologies. The new cloud offering helps enterprises reduce silos and enable more efficient OpenStack cloud deployments. Through the platform, Red Hat is offering IaaS, PaaS and management in an open environment, supported by Re... Read More
---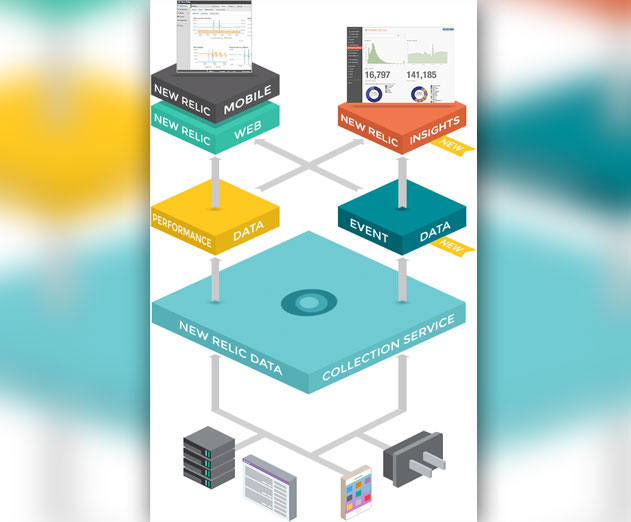 New Relic to Add Docker Monitoring to Its Software Analytics Platform
Friday, May 08, 2015 by Richard Harris

New Relic has announced a new set of features to its software analytics platform designed to enable greater productivity for developers and agility for IT operations to meet business objectives. These updates reflect an industry shift to more modular, elastic cloud application architectures, built using containers, Platform-as-a-Service (PaaS) and microservices.The New ... Read More
---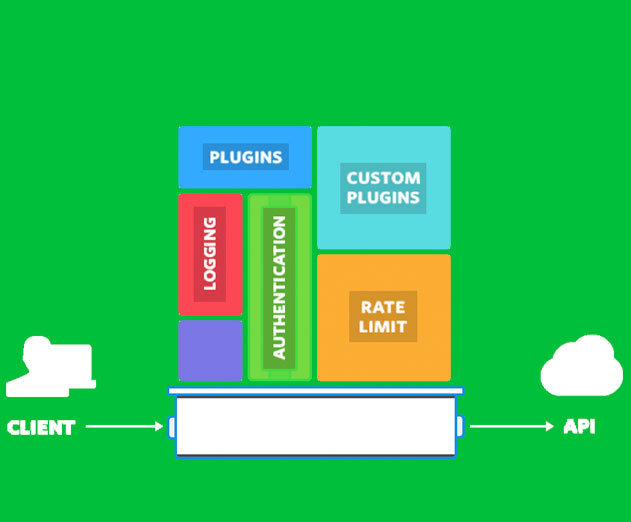 Mashape Releases Kong Open Source Management Layer for APIs
Friday, May 01, 2015 by Richard Harris

Mashape is launching Kong, an open source platform for managing microservices and APIs. Using NGINX as its proxy server, Kong enables developers to create plugins for authentication, rate limiting, transformations, and many other common utilities to expedite the creation of next-generation software in mobile, IoT, and the web.Kong is intended to be a replacement for leg... Read More
---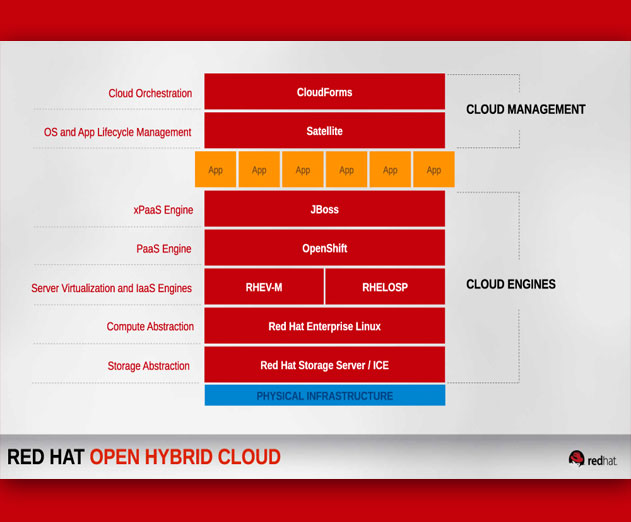 Mapping the Mobile App Platform RFP
Tuesday, April 28, 2015 by Cathal McGloin

Besides an organizational course-correction towards mobile-first strategies, we are seeing the mobile enterprise shift to agile and open technologies. As organizations mature from developing one-off tactical apps, they continue to evolve their mobile strategies to drive new revenue streams and business models.The increasing volume of apps, the complexity of connec... Read More
---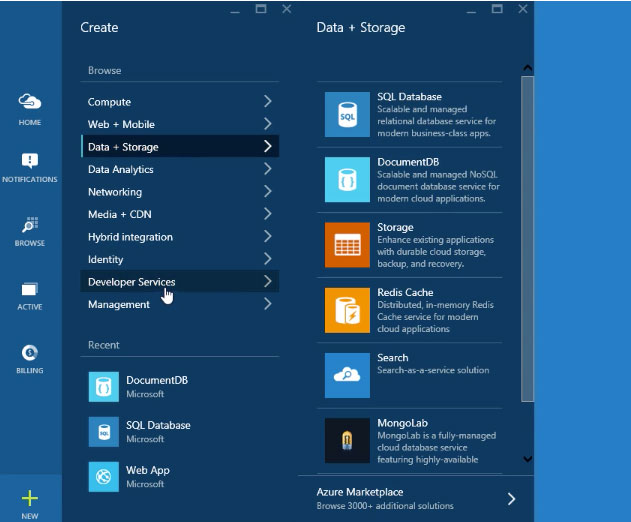 Microsoft's New Azure Service Fabric Helps Developers Scale Cloud Services
Tuesday, April 28, 2015 by Stuart Parkerson

Microsoft has announced a new PaaS solution - Azure Service Fabric - to enable the ability for developers to build cloud services with a high degree of scalability and customization. The announcement follows on the heels of last month's announcement of the Azure App Service, a PaaS solution for developers who need to create enterprise-grade web and mobile app exper... Read More
---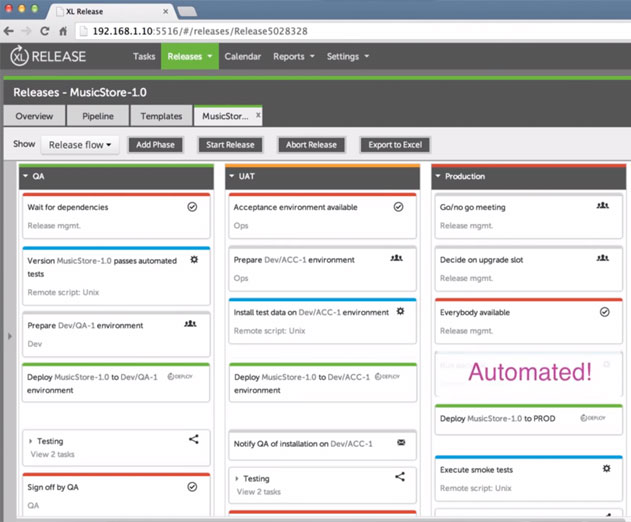 XebiaLabs Releases New Version of Continuous Delivery Management Platform
Tuesday, March 24, 2015 by Stuart Parkerson

XebiaLabs has made available XL Release v4.5 for download offering a continuous delivery management platform that manages the end-to-end delivery pipeline for software applications, mobile apps and microservices to help deliver better software faster and at scale.XL Release enables DevOps teams to plan, visualize, and control the entire software delivery process. The ne... Read More
---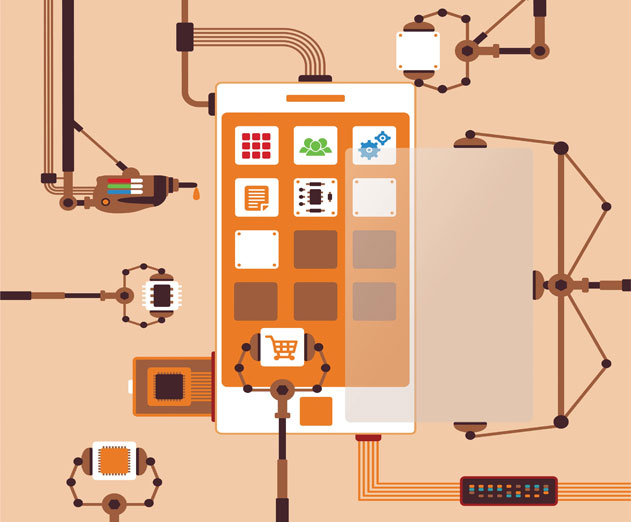 An Overview of Delivering Microservices Based Applications
Friday, March 20, 2015 by Andrew Phillips

Big apps may still have their place, but the software development landscape is shifting, presenting new opportunities and challenges to overcome. As the Internet of Things gathers pace, a service-orientated architecture (SOA) or microservices approach is starting to make sense for many organizations. Microservices is a software architecture that favors small, decoupled,... Read More
---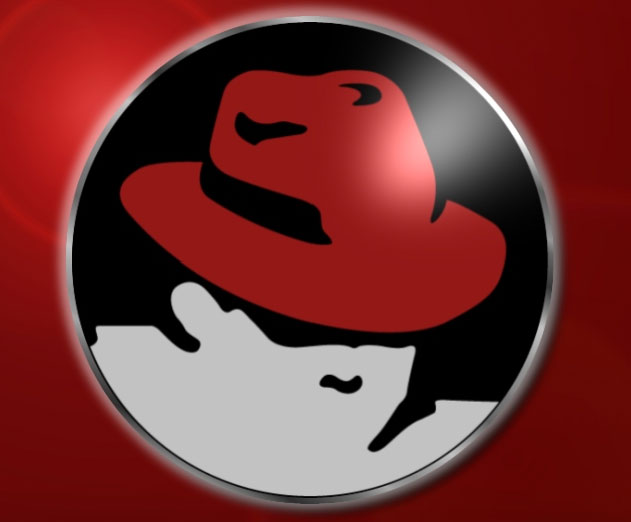 Red Hat Adds Enterprise Mobility Options Including Expansion of FeedHenry Platform
Thursday, March 19, 2015 by Richard Harris

Open source solution provider Red Hat has announced a new emphasis on enterprise mobility, leveraging its enterprise-grade open source technologies. This focus is in response to the demand for faster and continuous development cycles that challenge traditional IT infrastructure and development methodologies. Red Hats efforts includes services that companies to become mo... Read More
---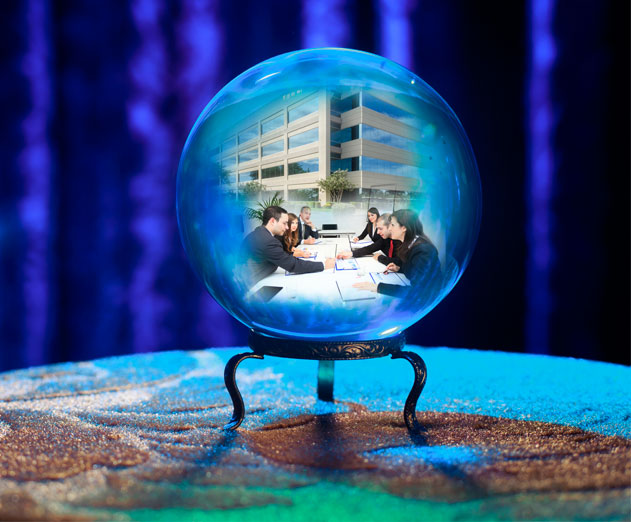 Gazing into the Mobile Crystal Ball to Learn Predictions for the Enterprise in the Year Ahead
Thursday, February 26, 2015 by Cathal McGloin

Across the mobile enterprise, 2015 shows no signs of slowing down. According to research firm Ovum, enterprise mobility is set to be at the top of the CIO agenda in the year ahead. We confirmed this in our own research, as more than 69 percent of respondents in a recent survey of Red Hat customers indicated that mobility would be a key IT initiative for 2015. Based... Read More
---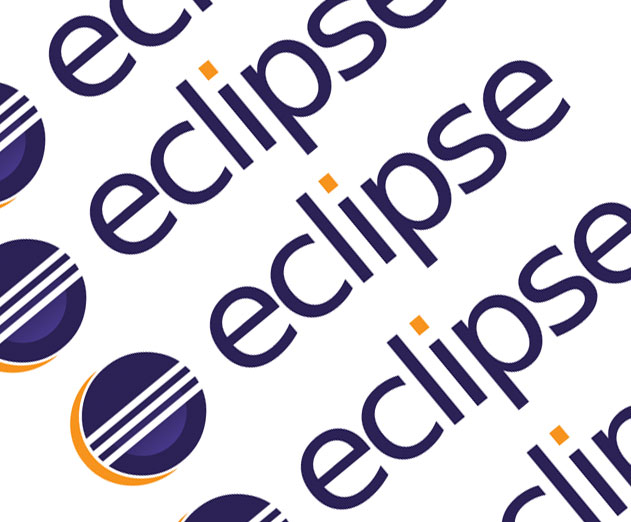 Eclipse Foundation Teams with Codenvy, IBM, Pivotal and SAP to Create New Eclipse Cloud Development Imitative
Tuesday, October 28, 2014 by Richard Harris

The Eclipse Foundation is announcing the Eclipse Cloud Development (ECD), a new endeavor to create the technologies, platforms, and tools necessary to enable the delivery of highly integrated cloud development and cloud developer environments. This new initiative will establish an open source community dedicated to cloud development tools, with over 65 developers a... Read More
---