it management news search results
Developer news items we found relating to it management
100 results
---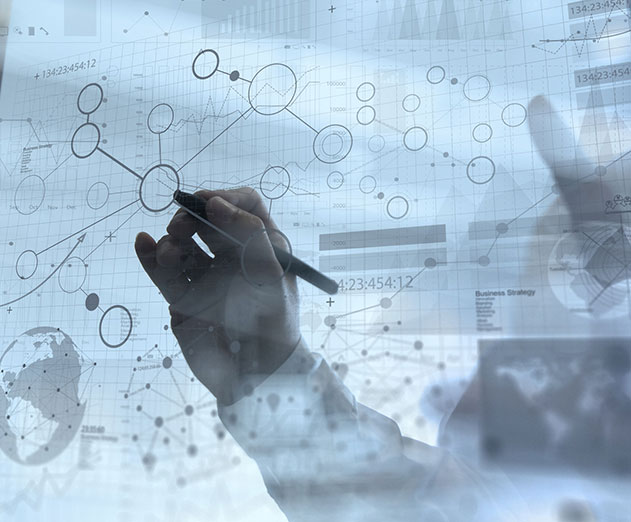 StreamSets Control Hub adds DevOps sensibilities
Thursday, December 14, 2017 by Christian Hargrave

StreamSets Inc. has announced immediate availability of StreamSets Control Hub, engineered to streamline the development and operational management of many-to-many dataflows. Available in the Enterprise Edition, StreamSets Control Hub adds DevOps sensibilities to data movement architectures. It offers centralized collaborative design of dataflow topologies and enables t...
---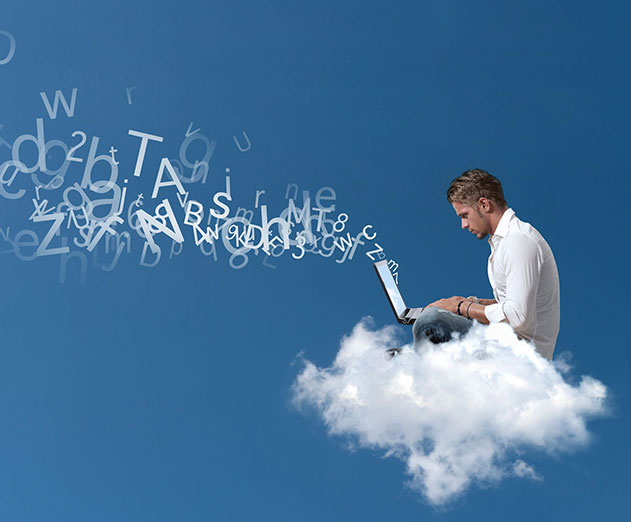 Red Hat offers tips for enterprises ready for serverless architectures
Thursday, December 14, 2017 by Richard Harris

As serverless architectures continue to emerge in the cloud application space, many have chosen to make the transition in the enterprise realm. And although having the drawback of heavy third-party dependence can be a pain, the benefits of a low-cost and efficient backend can be incredibly important for developers to scale out their platforms.We talked with an expert in...
---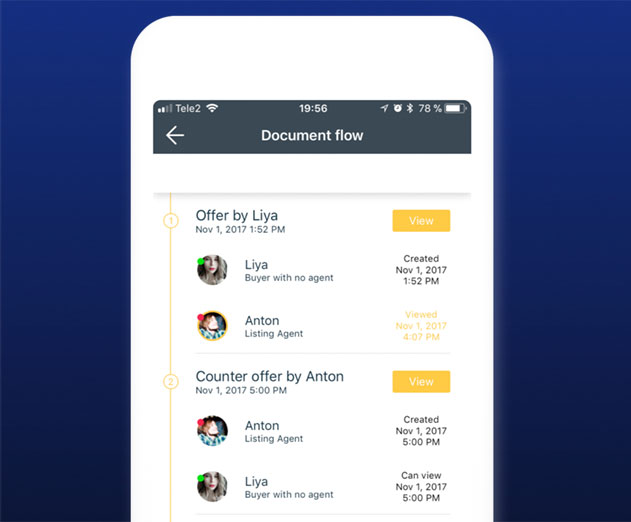 Ethereum blockchain meets the real estate market
Wednesday, December 13, 2017 by Richard Harris

ShelterZoom has announced that its blockchain-based online offer and acceptance platform for the real estate industry has gone live in the U.S. Other major international markets - including Canada, Australia, Europe, and countries in the Middle East - are set to go live in the first quarter of 2018.Built to be Real Estate Standards Organization (RESO) data dictionary-co...
---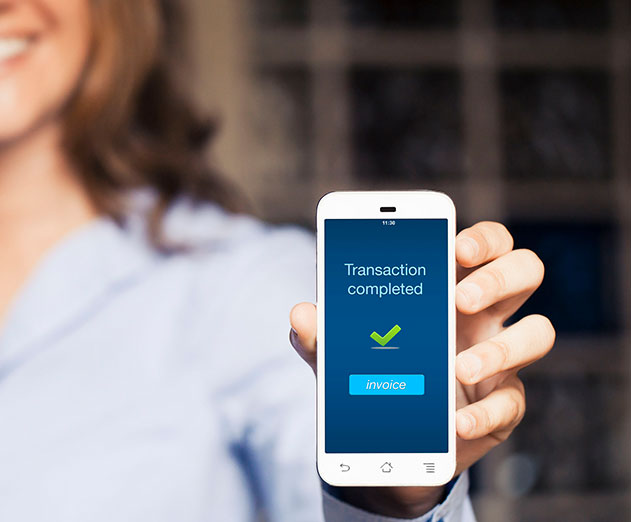 The best and worst of banking apps in 2017
Tuesday, December 12, 2017 by Christian Hargrave

It's difficult to remember how frustrating mobile banking was for users just five years ago. Some mobile banking apps would struggle to find the nearest ATM. Depositing checks by capturing an image was considered cutting edge. It was even quite possible your bank didn't have a smartphone app.Fast forward to today. Now, alerts from banking apps is a feature that we take ...
---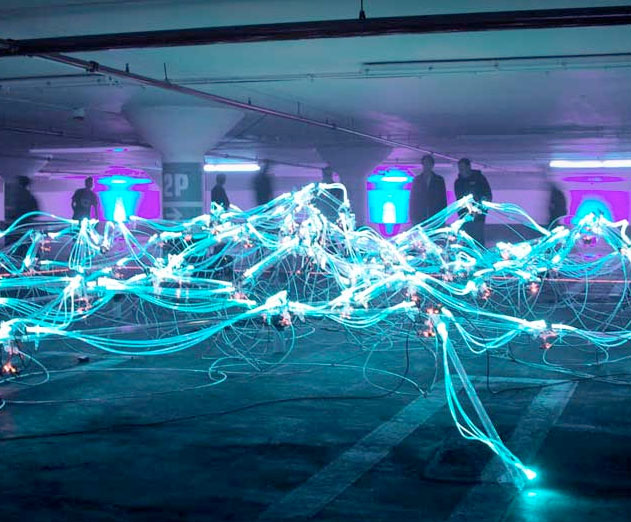 Axway and Cloud Elements partner to speed up cloud apps
Thursday, December 07, 2017 by Richard Harris

Cloud Elements has announced a strategic partnership with Axway to deliver 20 new connectors for the API Builder in the Axway AMPLIFY platform. The partnership will help enterprises accelerate connectivity to applications for new ecosystem-driven business models and revenue streams.Together with Cloud Elements, Axway will be able to extend the hybrid cloud integration f...
---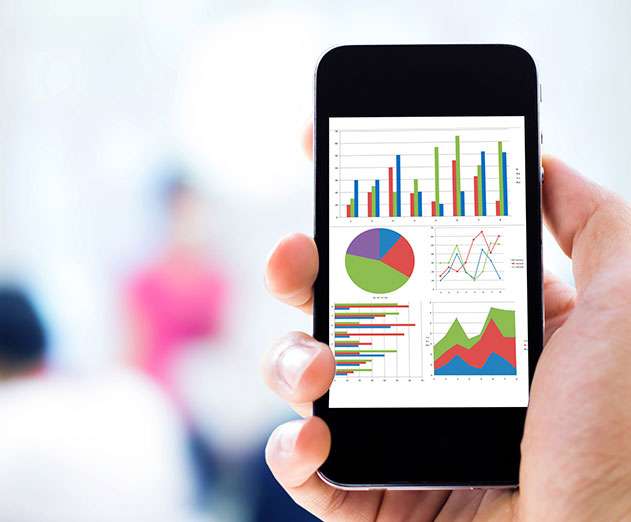 Appdome extends its platform to accelerate mobile management
Wednesday, December 06, 2017 by Christian Hargrave

Appdome has announced the immediate availability of its Mobility Suite, a new service offering that provides integration options for third-party and custom mobile apps being deployed within enterprise mobility management (EMM) solutions. The Appdome Mobility Suite extends EMM systems, allowing EMM and MDM (mobile device management) solutions to reach mobile ap...
---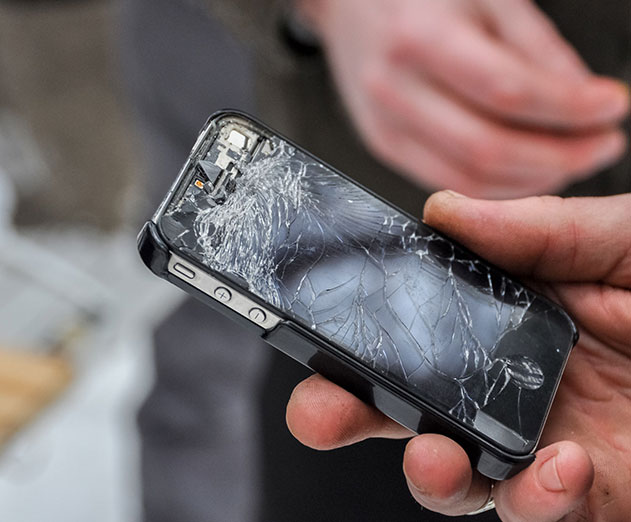 Android devices fail twice as much as iOS devices says new report
Wednesday, December 06, 2017 by Richard Harris

Each quarter, mobile experts compare the features and performance of iOS and Android smartphones. In the third quarter of 2017, Apple's iPhones came out victorious in the battle, with the Android device failure rate (30 percent) being nearly double that of the iOS device failure rate (16 percent), according to the Q3 2017 State of Mobile Device Performance and Health re...
---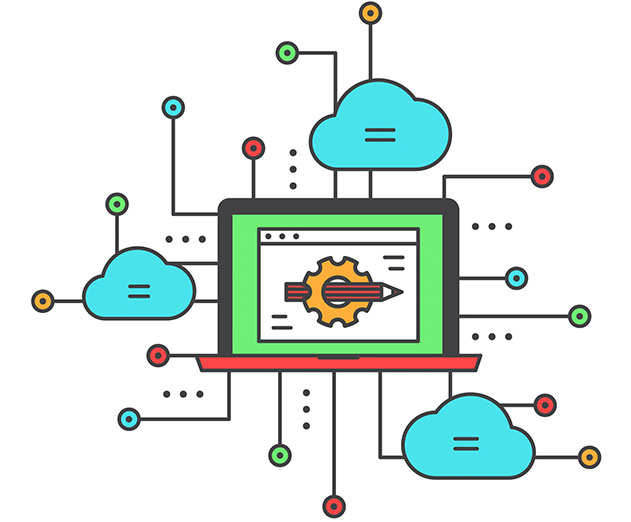 A single source to organize all your APIs
Tuesday, December 05, 2017 by Richard Harris

aapi, Inc. has launched a new portal that provides a single source for developers to create API success. aapi helps programmers work with APIs by optimizing research, discovery, integration, and testing.Using aapi's new API Portal, developers standardize their development processes while simplifying application integration, centrally managing API security, access and au...
---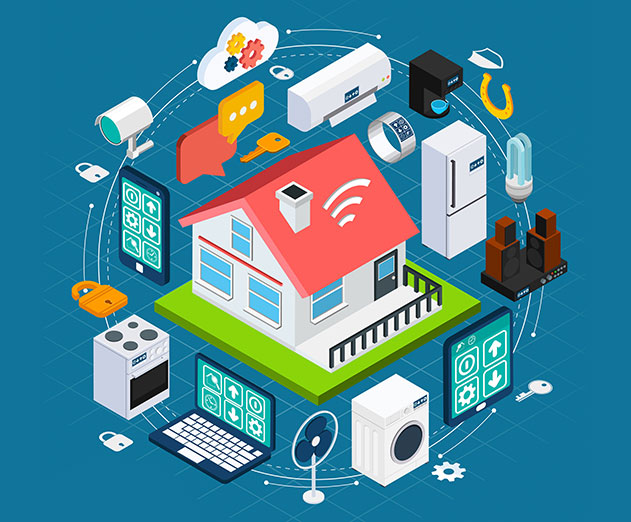 IoT security gets tighter thanks to SDC Edge
Tuesday, December 05, 2017 by Christian Hargrave

StreamSets Inc. has debuted StreamSets Data Collector Edge (SDC Edge), an end-to-end data ingestion solution for resource and connectivity constrained systems such as Internet of Things (IoT) devices and the network infrastructure and personal devices that inform cybersecurity applications.SDC Edge packs the core functionality of the widely adopted StreamSets Data Colle...
---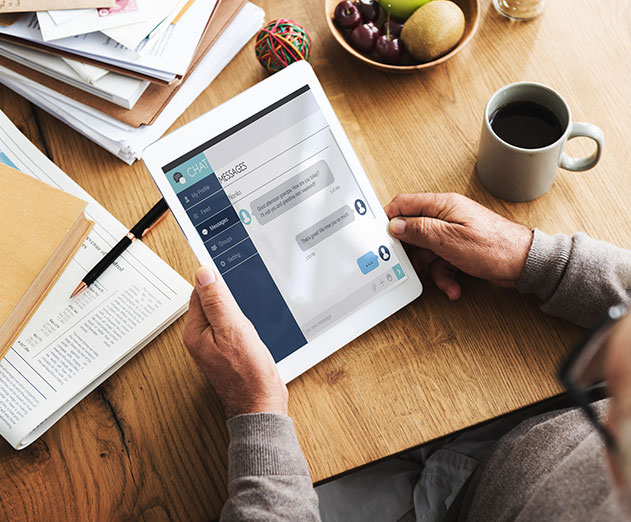 Oracle weighs in on chatbots for enterprise developers
Tuesday, December 05, 2017 by Richard Harris

From self-service to instant payments, the chatbot industry has seen great things from the latest advents in the field of AI. That's why we sat down with Oracle to learn more about how with all these new changes in the messaging industry enterprise can see the value that can be attained by adoption.We recently had a conversation with Suhas Uliyar, Vice President, A...
---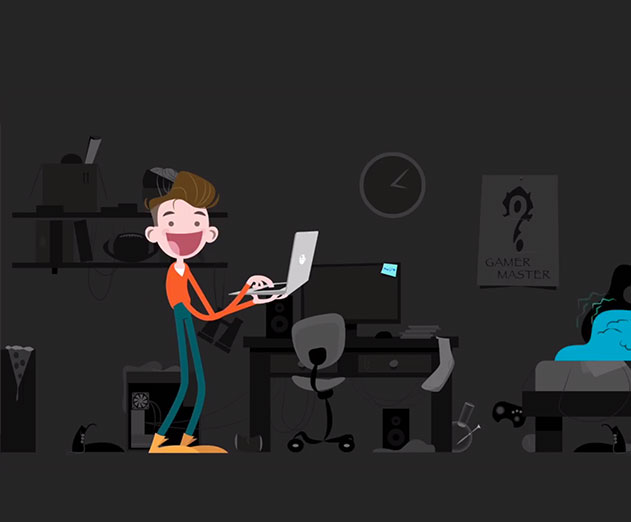 Prey expands mobile device management capabilities for iOS
Wednesday, November 29, 2017 by Christian Hargrave

Prey Software has announced Apple Push Certification for Prey software. Organizations now have a simple path to mobile device security and management using its connection with Apple iOS for full remote control and access to Apple laptops, iPhones, and smart devices.Mobile Device Management for iOS requires the use of various digital certificates for its operation, and A...
---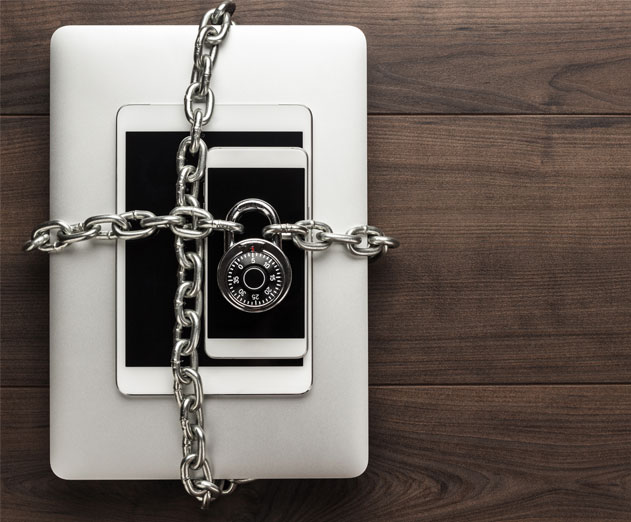 DevOps security gets a boost from CA Technologies
Wednesday, November 22, 2017 by Richard Harris

CA Technologies announced new enhancements to CA's DevOps portfolio that deliver on the promise of faster software development and delivery. New releases in the Continuous Delivery portfolio and CA Digital Experience Monitoring accelerate and automate development and release, improve testing, and provide unprecedented visibility into digital experiences."As companies in...
---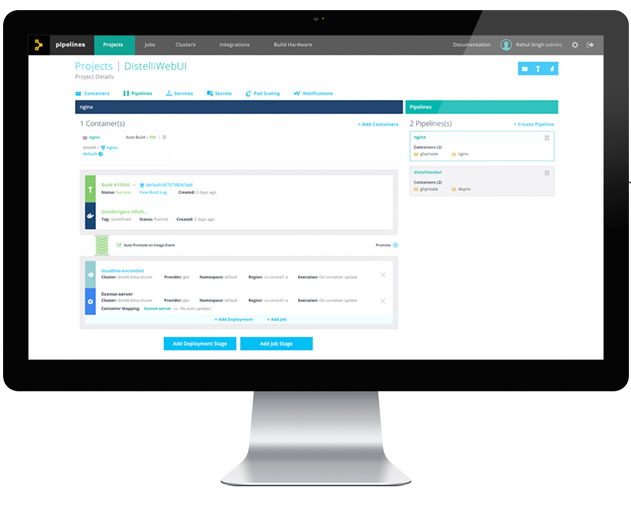 Puppet partners with Amazon Web Services for agile cloud migration
Wednesday, November 22, 2017 by Richard Harris

Puppet announced a new collaboration with Amazon Web Services (AWS), which includes the launch of AWS OpsWorks for Puppet Enterprise, a new, fully-managed Puppet Master. This new solution empowers customers with a complete automation strategy for operating at scale, while providing them with the agility and flexibility of the cloud.In order to successfully operate and s...
---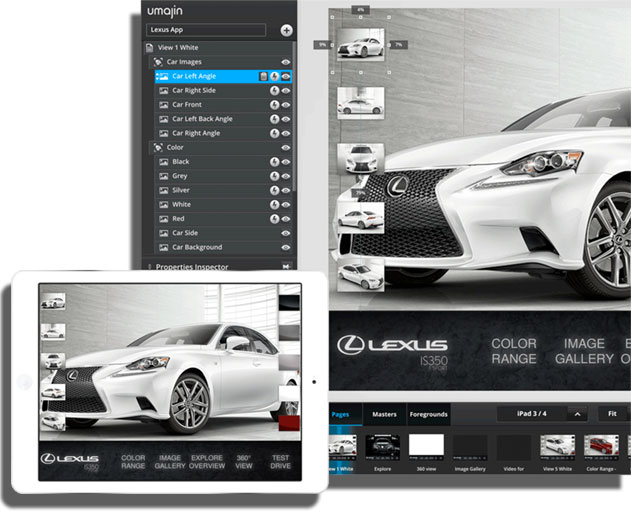 Umajin Immerse just launched
Monday, November 20, 2017 by Christian Hargrave

Umajin Immerse has announced the launch of Umajin Immerse, a development platform that includes 3D, Digital Agents, Augmented Reality (AR), Virtual Reality (VR), offline mapping and simplified and secure provisioning of enterprise data resources. The platform is used to drive innovation and digital transformation for enterprises, allowing rapid deployment of digital pro...
---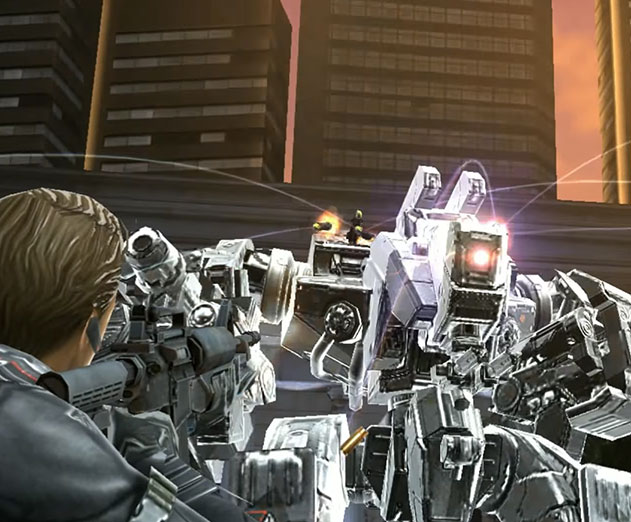 The mobile gaming industry meets blockchain
Friday, November 17, 2017 by Richard Harris

Dragonfly and DECENT have come together to bring blockchain to the gaming industry. Together, they are set to tackle some common challenges by creating an innovative digital marketplace solution. The mobile gaming industry is evolving rapidly Dragonfly has called on DECENT to help develop a new and fully integrated blockchain-based marketplace.Like the sound of a block...
---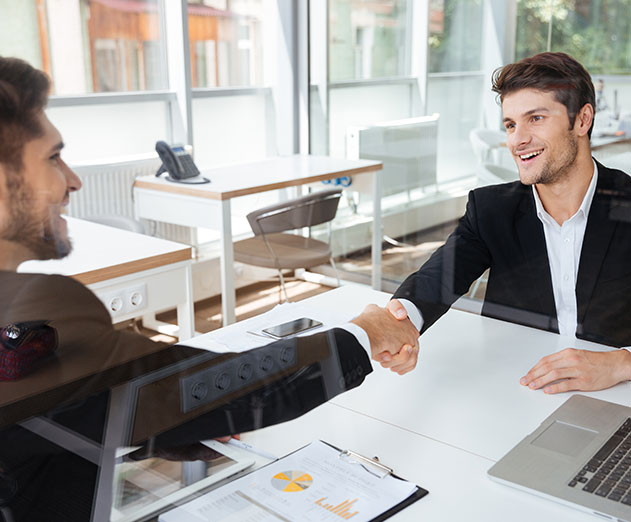 Top 20 iOS interview questions
Friday, November 17, 2017 by Richard Harris

Since iOS11's public rollout, developers and prospective developers entering the job market will need to demonstrate a keen understanding of both new and foundational tools that Apple has included in their latest OS.To help junior devs prepare for their next big interview, Mark Price, a mobile app developer and iOS instructor for Udemy, developed the below Q&A outli...
---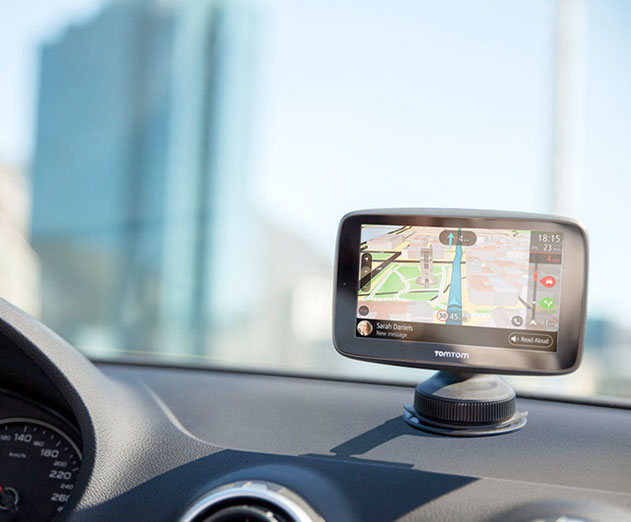 TomTom updates developer portal
Tuesday, November 14, 2017 by Christian Hargrave

TomTom has announced their completely revamped developer portal. Updates include enhancements to its product offerings and a pricing model geared towards small and medium sized businesses to easily integrate TomTom's Online APIs into their applications.TomTom's APIs and SDKs are already being used by a large array of enterprises and startups for artificial intelligence ...
---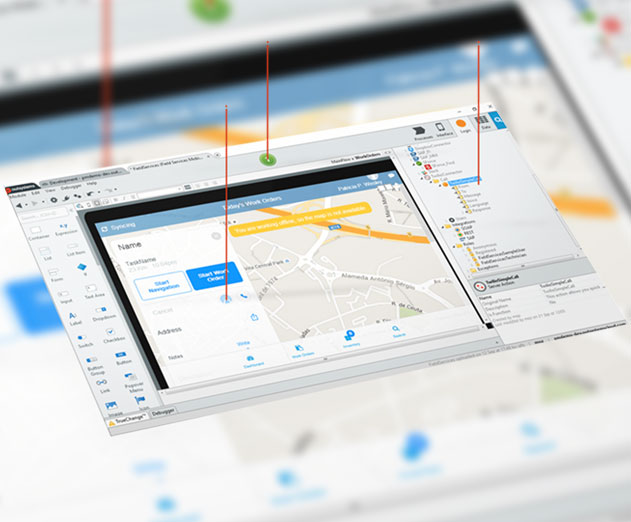 OutSystems' new features help enterprise IT adopt Low-Code
Tuesday, November 14, 2017 by Richard Harris

OutSystems announced the release of multiple new DevOps features that aim to help enterprise IT shops realize the benefits of low-code development. While enterprise IT struggles with established DevOps toolchains for their legacy platforms, OutSystems can now be easily integrated into these toolchains to allow seamless deployments across legacy technologies and modern l...
---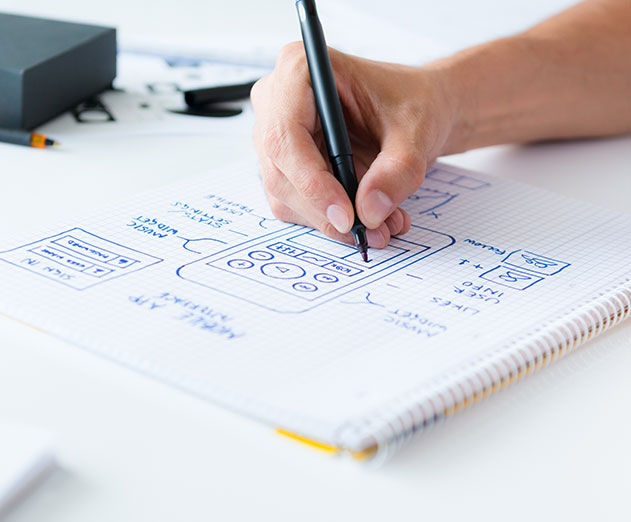 Three key advantages when app and network teams unite
Tuesday, November 14, 2017 by Heidi Gabrielson

Customers today no longer tolerate outages or poor application performance. Other companies' comparable offerings are a mere click away, so ensuring optimal performance is one of the most important undertakings for keeping customers happy in the digital age. Traditionally, network and application teams have been siloed, with each focused just on their own goals an...
---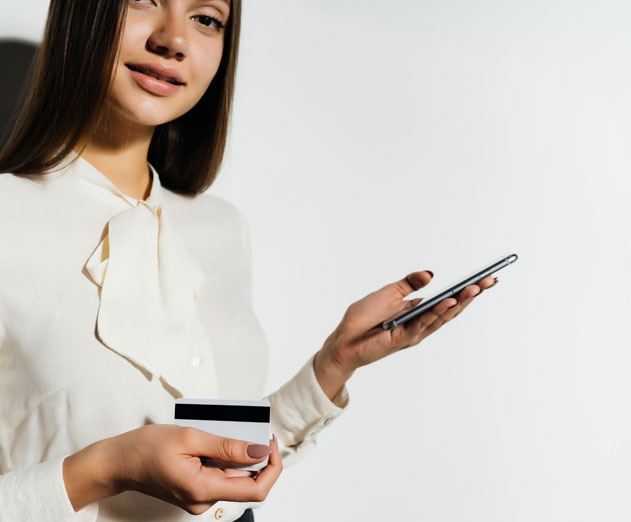 Bad iPhone X review: No one cares!
Friday, November 10, 2017 by Richard Harris

LevaData released the results of its 2017 Holiday Study. This study explores the impact of managing the volatility of supply risks and opportunities on market performance and brand reputation. The survey of more than 1,000 U.S. adults conducted on behalf of LevaData by Propeller Insights on October 12-16, 2017, determined that product delays affect brand trust - particu...
---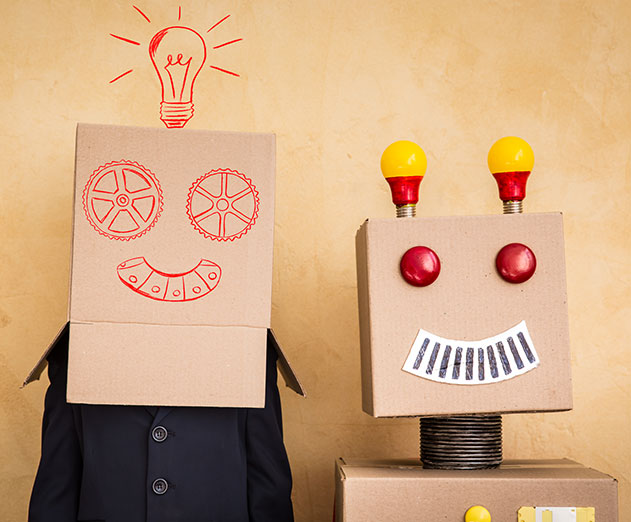 Let the machines do the work
Friday, November 10, 2017 by Patrick McClory

Automation is everywhere. According to research from Gartner, by 2019 "75 percent of enterprises will have more than six diverse automation technologies within their IT management portfolios." Just three years ago, that number was fewer than 20 percent. To some, the growing trend of automation signals an industry shift away from throwing bodies at problems and toward le...
---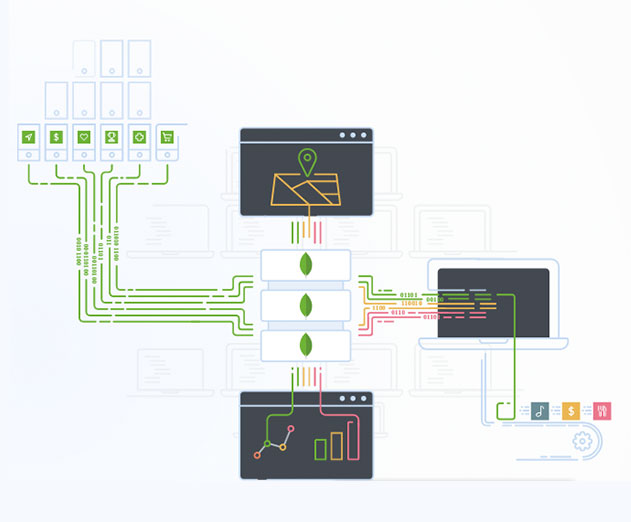 MongoDB 3.6 set to release in December 2017
Thursday, November 09, 2017 by Richard Harris

MongoDB Inc. announced the release of MongoDB 3.6, the latest release of their NoSQL database solution. According to the company, v3.6 of the solution will be made available in early December of 2017."MongoDB was created by developers, for developers to provide a modern database designed for today's highly sophisticated applications. This latest release delivers key in...
---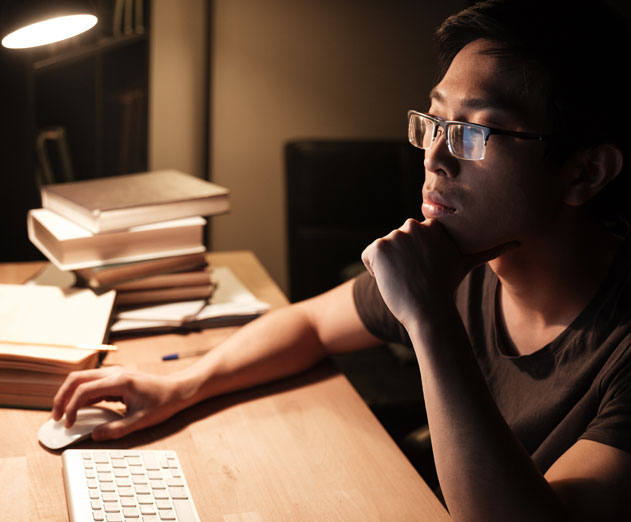 Point and click app development with Metavine GO
Wednesday, November 08, 2017 by Richard Harris

A recent report by Gartner finds that "more than 80% of top global enterprises have significant business unit development underway, much of it unseen and unsanctioned by IT, but less than 20% have a collaborative citizen development strategy in place." (Citizen Development is Fundamental to Digital Transformation, Oct 13, 2017, Driver, Wong, Baker). To help solve t...
---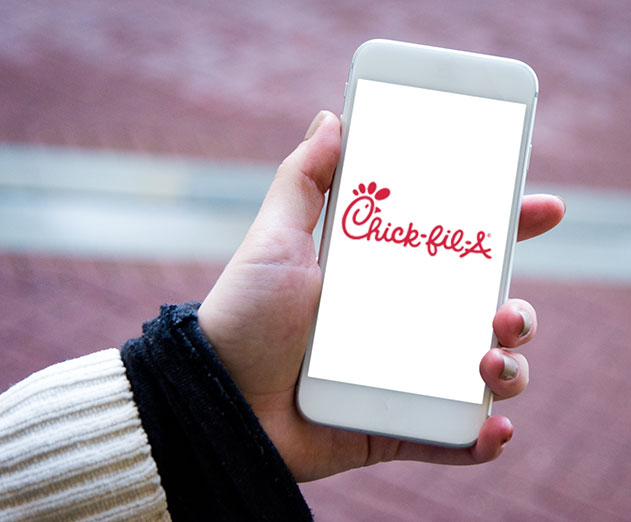 Chick-fil-A used visual A/B testing to improve mobile experience
Wednesday, November 08, 2017 by Richard Harris

Mobile visual A/B testing is a process by which enterprises of all sizes are seeing satisfying results, all while companies are simultaneously increasing the value of their mobile presence. We sat down and talked with both Aaron Glazer, the CEO and Co-Founder of Taplytics, and Jay Ramirez, the Mobile Product Manager at Chick-fil-A Corporate, to learn about how the Chick...
---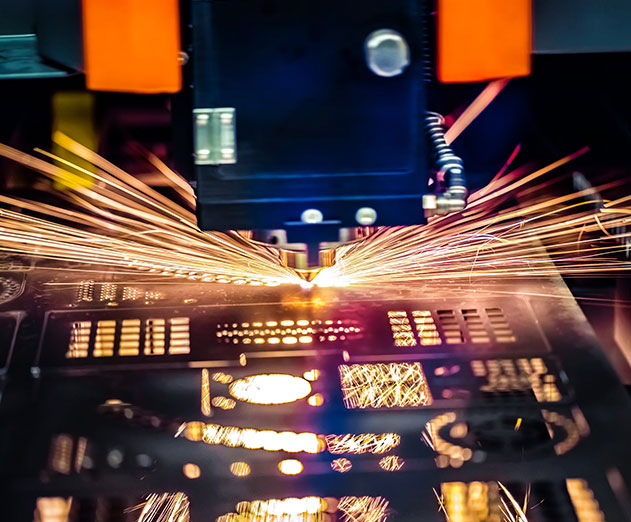 GE Digital unveils new industrial software solutions
Wednesday, November 01, 2017 by Christian Hargrave

GE has unveiled expansions to its suite of edge-to-cloud technologies and industrial applications, designed to help its customers build a complete asset strategy. These additions to the GE Digital portfolio complement software applications that drive industrial productivity and extend these benefits through Predix, the application development platform for the Industrial...
---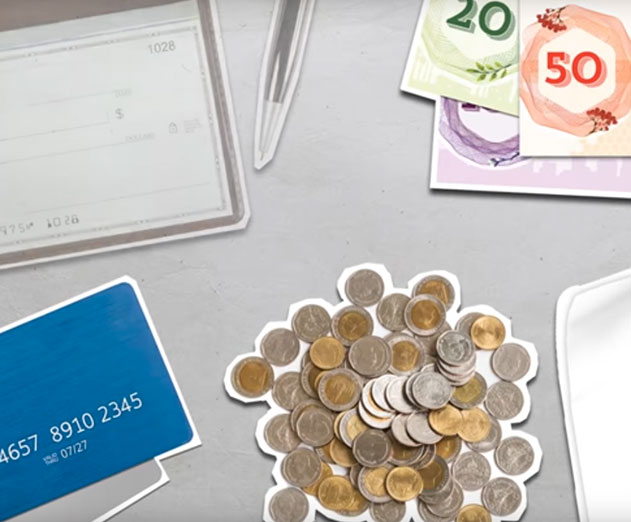 The Gates Foundation chats about Mojaloop
Wednesday, November 01, 2017 by Richard Harris

The Bill & Melinda Gates Foundation has released new open-source software for creating payment platforms that will help unbanked people around the world access digital financial services. The software, called Mojaloop, establishes a blueprint for connecting today's financial services sector and can be used to overcome the barriers to interoperability that banks and ...
---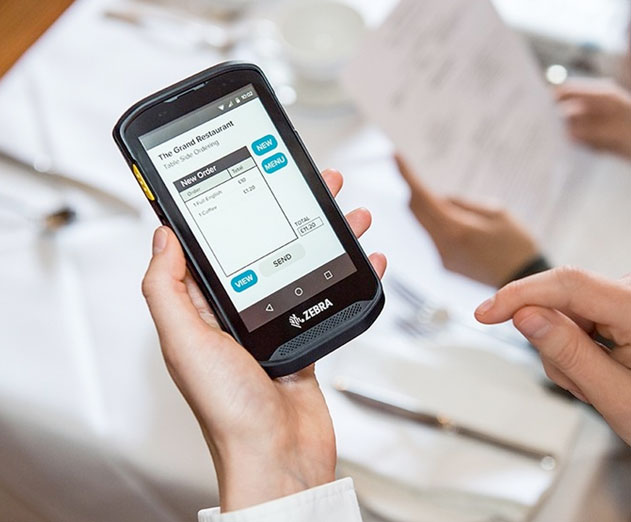 Zebra to introduce first SMB Mobile Device
Tuesday, October 31, 2017 by Christian Hargrave

Zebra Technologies Corporation has introduced the TC20, a rugged, value-driven mobile computer designed to meet the specific needs of small-and-medium-sized businesses (SMBs). The TC20 is a light, durable and long-lasting mobile device developed for indoor use for SMBs in sectors such as retail and hospitality. With the TC20, SMBs can now enjoy business-ready functions ...
---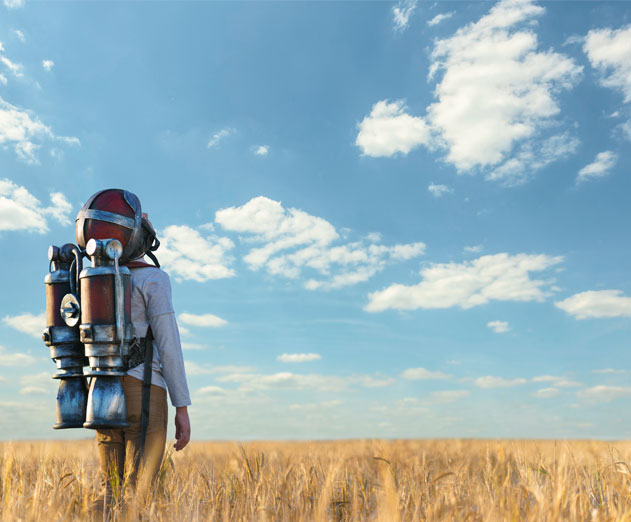 Inmarsat phone apps: Developers and satellite technology
Monday, October 30, 2017 by Richard Harris

Although you may not know it, we often use space satellites to communicate often in our daily lives. From GPS to weather predictions apps, without satellites the information that we have at our finger tips (or more specifically, our mobile phones) would be cut drastically. It follows that along with the constant innovation of mobile technology, satellite technology comp...
---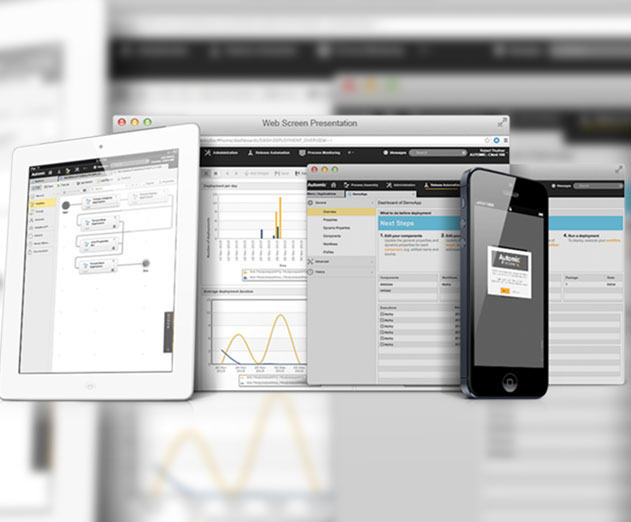 Automic intelligent automation platform released
Friday, October 27, 2017 by Richard Harris

Automic, one of CA Enterprises most recent acquisitions, recently announced its first major product release under the CA name, and that Automic has been named the flagship piece of CA's new Intelligent Automation platform. The move demonstrated CA's investment in the automation market, a market said to have a potential to grow to $10B by 2020. This is Automic's first pl...
---
Atari games brings Lunar Battle mobile app
Wednesday, October 25, 2017 by Richard Harris

Atari has announced that the new hybrid city-builder and space shooter game Lunar Battle is now available on the App Store and Google Play. Lunar Battle is a new, original Atari title where players crash land into an epic deep space adventure to explore uncharted terrain and conquer the galaxy. This captivating free-to-play city-builder incorporates arcade-style combat ...
---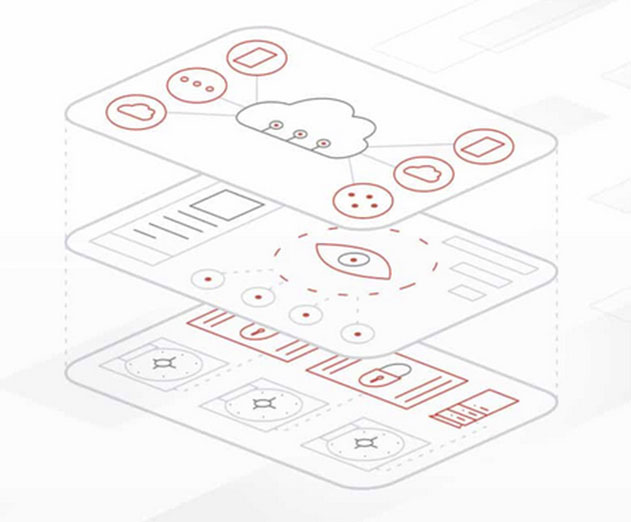 Solving persistent storage problems for cloud native
Wednesday, October 25, 2017 by Christian Hargrave

Virtuozzo has announced the availability of Virtuozzo Storage for Kubernetes. The new solution solves persistent storage selection problems for cloud native environments and applications for Kubernetes (K8s) production deployments. A purely software-defined storage solution that runs on commodity hardware, Virtuozzo Storage for Kubernetes provides container-friendly sto...
---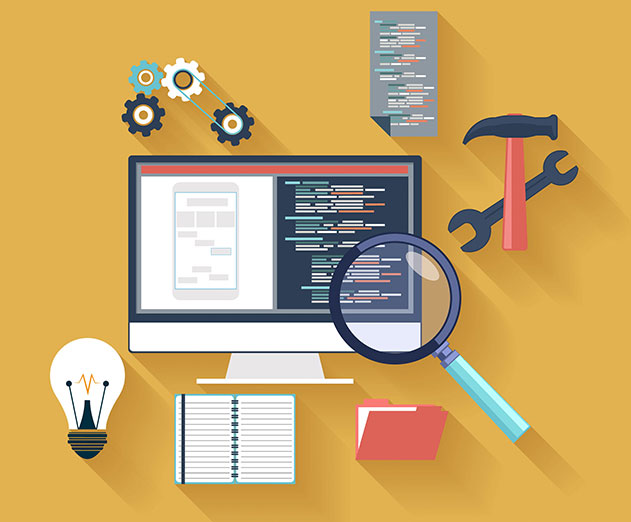 Low code and no code app development benefits
Wednesday, October 25, 2017 by Richard Harris

No-code and low-code platforms serve development projects in a myriad of different ways. It's all about assessing a business user's ability and the problem at hand to determine the best approach for the job.That's why we had a chat with John Carione, Product Marketing strategy at Quick Base to learn more about No-code and Low-Code application development.ADM: We've hear...
---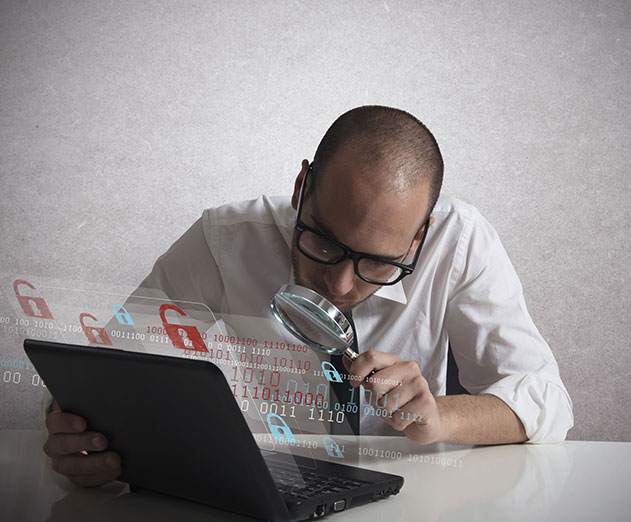 Lets talk about QA automation
Wednesday, October 25, 2017 by Richard Harris

Automation is making its rounds through the tech industries it seems in recent times. And each time it reaches a new destination we see all new innovation and a breaking down of traditional models. We sat down with Metova's quality assurance experts to learn more from the experts about how automation is making changes in the field and what we can we expect in the future...
---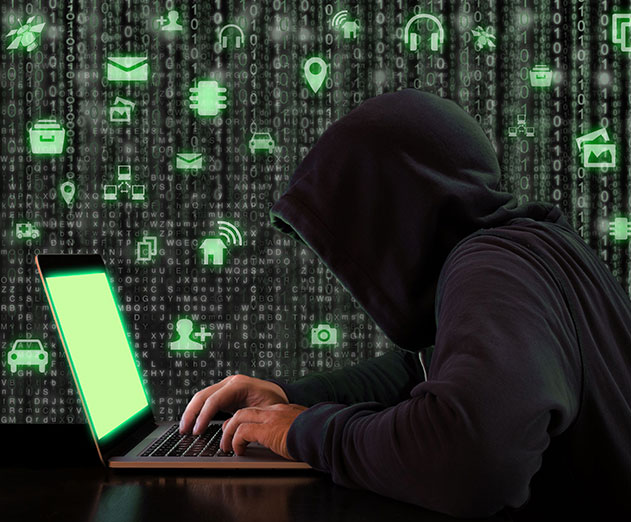 Flexera issues warning about Cyberattacks
Tuesday, October 24, 2017 by Christian Hargrave

As 143 million Equifax consumers continue to pick up the pieces from stolen Social Security numbers, birth dates, drivers' licenses, addresses and credit card numbers, Flexera has another warning - expect a long tail of incidents and breaches in the months and years to come.Flexera surveyed over 400 software suppliers, Internet of Things (IoT) manufacturers and in-house...
---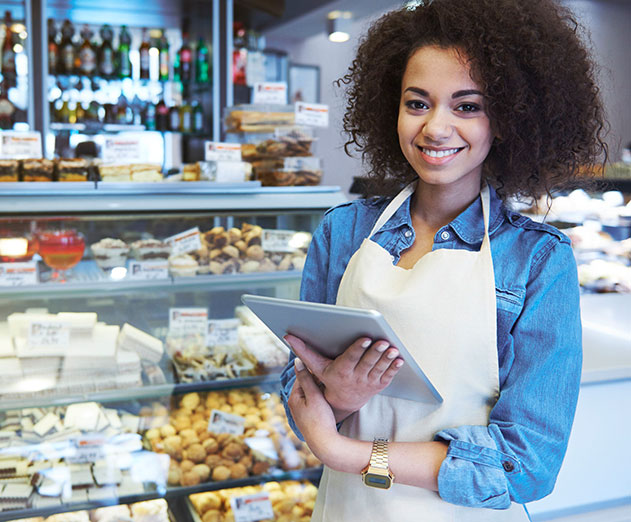 SimpleOrder chats about their Restaurant Management Software
Tuesday, October 24, 2017 by Richard Harris

Restaurant inventory management software platform SimpleOrder was founded in Tel Aviv, Israel in 2012 by restaurant industry veterans who saw a critical need to bring back-of-house operations into the 21st Century. SimpleOrder's restaurant industry management software platform provides restaurant operators with an automated inventory system that provides counts and cost...
---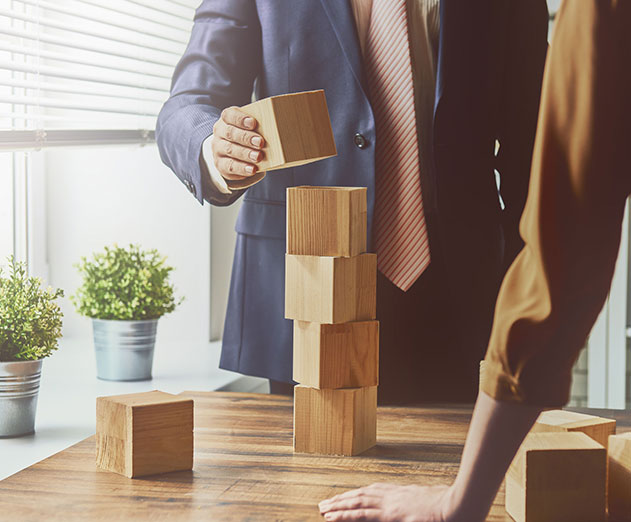 DevOps enjoying moment in the sun
Monday, October 23, 2017 by Richard Harris

KMS Technology has completed a survey of more than 200 IT professionals who participated in DevOps implementations in the past year. The survey, which was conducted in September, sought to clarify the goals set and challenges experienced by IT professionals during these deployments. A key takeaway was that in order for DevOps to be successful, companies needed a well th...
---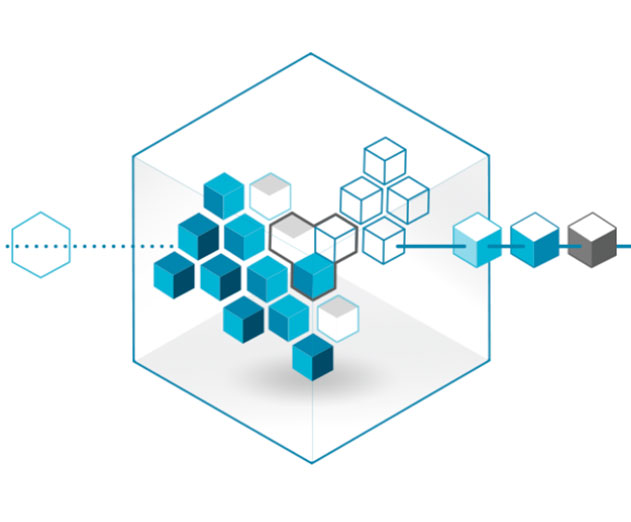 GE and Apple partner to change the industrial world with apps
Monday, October 23, 2017 by Richard Harris

Apple and GE has announced a partnership to deliver powerful industrial apps designed to bring predictive data and analytics from Predix, GE's industrial Internet of Things (IoT) platform, to iPhone and iPad. The two companies unveiled a new Predix software development kit (SDK) for iOS, which gives developers the tools to make their own powerful industrial IoT apps."GE...
---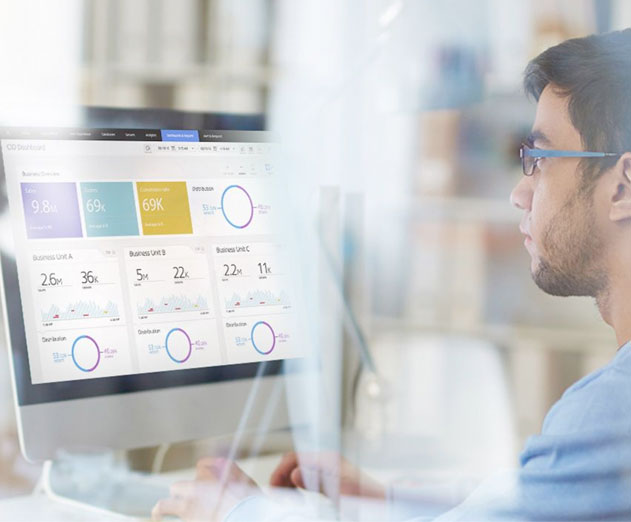 AppDynamics unveils the next gen business iQ
Monday, October 23, 2017 by Christian Hargrave

AppDynamics, a Cisco company and the leader in application intelligence, has announced new machine learning capabilities, and all new IoT network visibility, and vision for the next generation Business iQ, giving CIOs a bold new future with one platform to drive the business through the complexity of the digital economy.Every enterprise is deploying more and more softwa...
---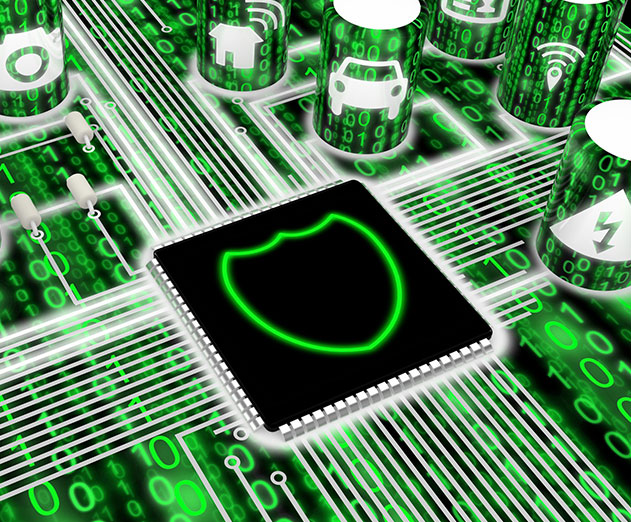 IoT Cybersecurity is top concern says BlackBerry report
Friday, October 20, 2017 by Richard Harris

BlackBerry Limited has announced findings from a new global research whitepaper, which surveyed IT decision makers on corporate IoT deployments. Conducted by 451 Research, the whitepaper titled, "Securing the Enterprise of Things: Opportunity for securing IoT with a unified platform emerging as IoT popularity grows," reveals that huge opportunities are balanced against ...
---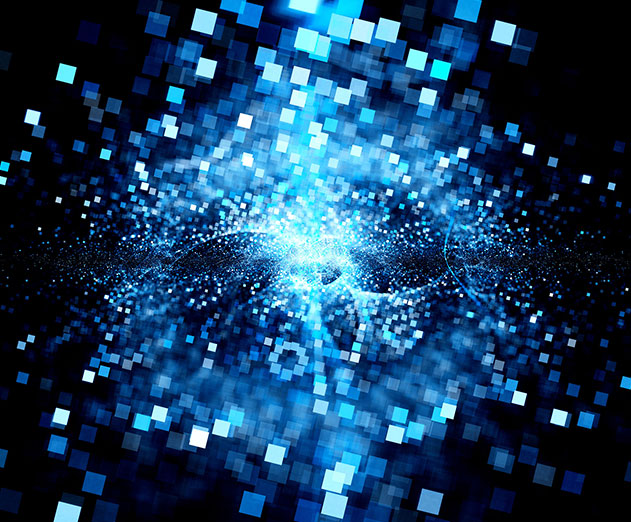 Diffusion 6.0 messaging platform launches
Friday, October 20, 2017 by Richard Harris

Push Technology has announced the release of Diffusion 6.0 - Push Technology's data streaming and messaging platform is available on-premise, in-the-cloud, or in hybrid configurations. Speed, resiliency, and ease of scalability are the fundamental requirements for Mobile and IoT application development. Challenges created by unreliable and congested networks stand in th...
---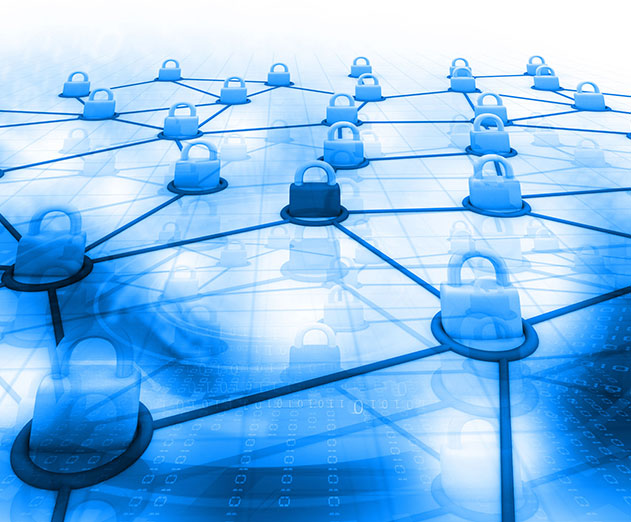 DevSecOps is important and here is why
Friday, October 20, 2017 by Richard Harris

In the digital age, securing your development projects against malicious hackers can be quite the challenge. And when you take security and try to scale security to an enterprise, the challenge seems insurmountable. Evident by the frequent hacking incidents we see come through the news.Enter DevSecOps. DevSecOps is a methodology that interweaves the aspects of DevOps an...
---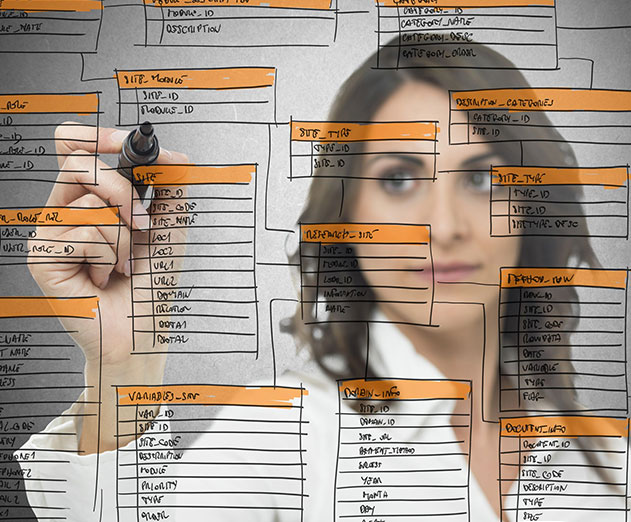 Explaining graph databases to a developer
Tuesday, October 17, 2017 by Richard Harris

Organizations are increasingly beginning to grasp onto the power of graph databases, which helps them unlock business value within connections, influences and relationship within their data. Graph databases enable new applications to adapt to changing business needs and existing applications to scale with the business.To learn more about how organizations can implement ...
---
Evoke RAD platform released by BlueFinity
Monday, October 16, 2017 by Richard Harris

To date, the creation and implementation of quality and high functionality apps has been considered challenging, resource intensive and expensive. Many companies have been deterred because of concerns about the speed and cost of development, how to cope with multiple device types, the integration with different databases or existing systems, changing business requiremen...
---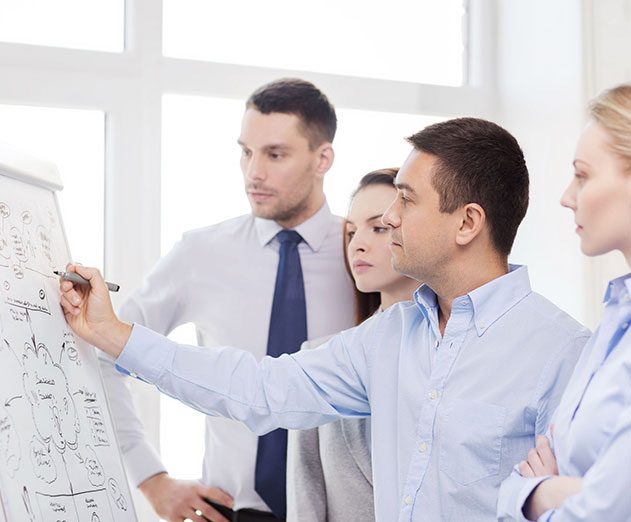 Solving the challenges of database DevOps
Monday, October 16, 2017 by Richard Harris

As companies look to the promises of DevOps to improve their applications' quality and delivery, obstacles still exist with relational databases that hinder adoption of this collaborative process. In this interview, Perry Krug, Principal Architect of Strategic Accounts at Couchbase, shares insight into why relational database management systems impede database DevOps, a...
---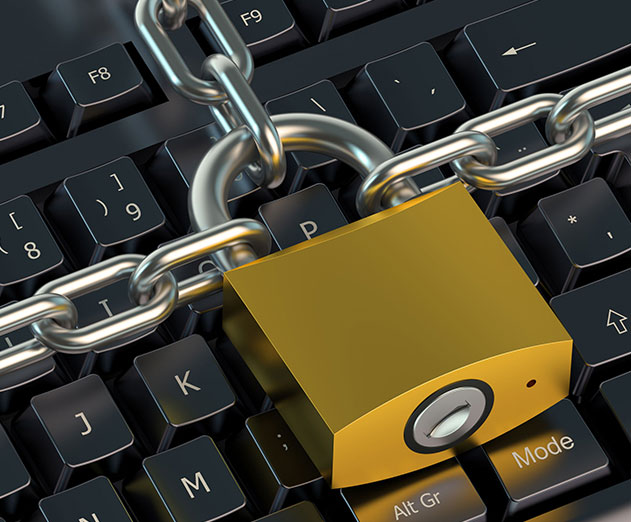 Rethinking DevOps as DevSecOps
Thursday, October 12, 2017 by Akshay Aggarwal

If you're not already thinking right now that your DevOps teams should be run like a DevSecOps team, you may already be in a world of hurt. Time to wake up! As the adoption of APIs continues to grow, so do the risks to organizations that don't actively test the security of their solutions. Modern Agile development frameworks have changed the way engineering teams produc...
---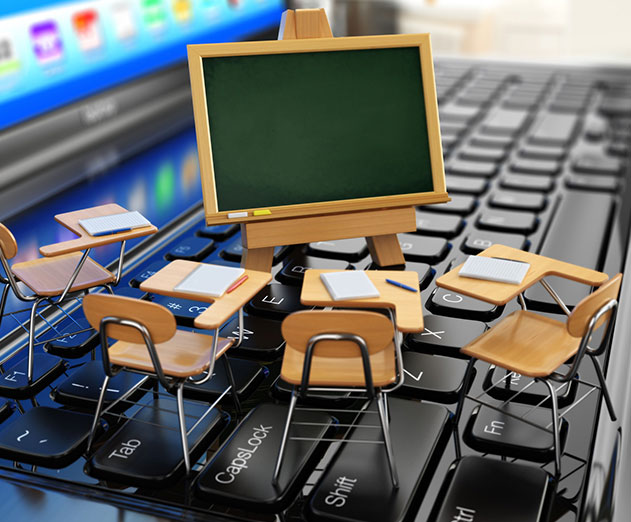 EdTech offers free courses for DACA Dreamers
Thursday, October 05, 2017 by Richard Harris

OpenClassrooms has announced the launch of its curriculum in the United States. Learning opportunities for prospective students at every level - from novice to seasoned tech pro - are now available for the following career paths: iOS Developer, Android Developer, Ruby Developer, Front-end Developer and Product Management, enabling students to land careers in some of tod...
---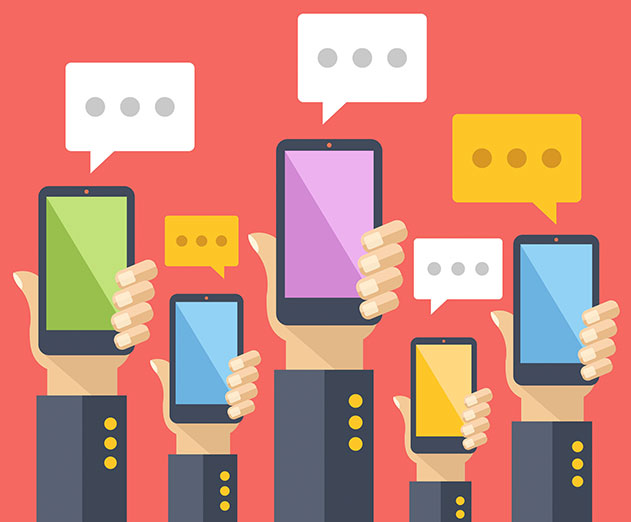 Sending out an S.O.S. for SMS
Wednesday, October 04, 2017 by Will LaSala

What a difference a year makes. Just one year after the National Institute of Standards and Technology issued guidance that found SMS is insecure and no longer suitable as a strong authentication mechanism, it has walked all of that back.At the time the original draft was published, it was highly unusual for any US government agency to get out in front of the security i...
---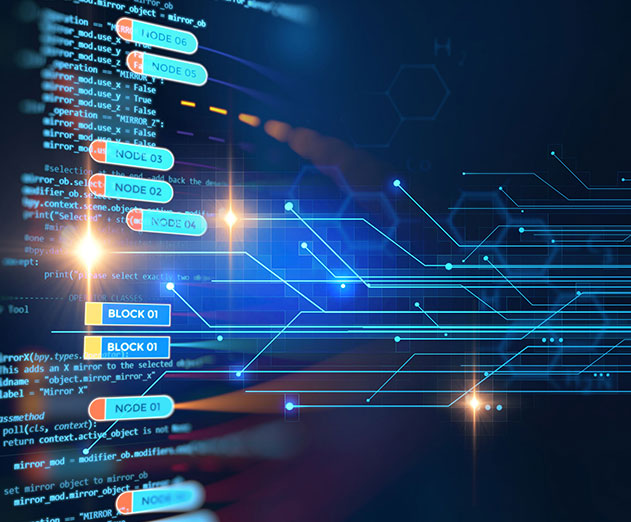 The blockchain for mobile adtech BAEX by Acquired.io
Tuesday, October 03, 2017 by Richard Harris

Acquired.io has announced Blockchain Advertising Extensions (BAEX), the first blockchain-powered solution that enables new types of deals, like trading targeting data and using data outside social platforms to target users at scale. As part of this initiative, a BAEX token sale is planned to take place later this year.There are new types of transactions that Blockchain ...
---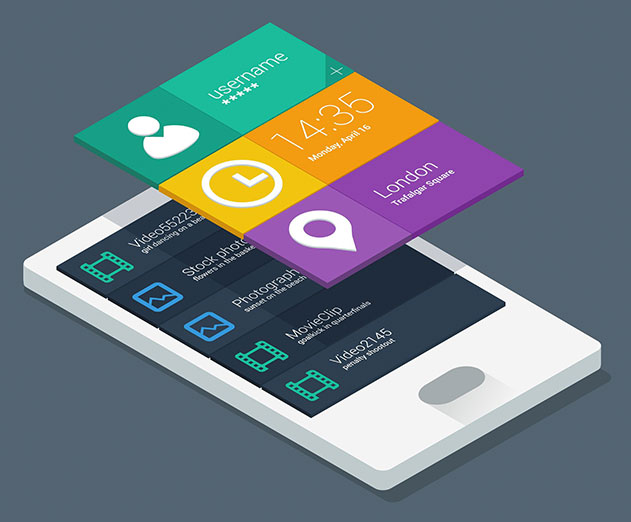 App development costs study released by Clutch
Tuesday, October 03, 2017 by Christian Hargrave

Most app development companies require a pre-development research or 'discovery' stage with their clients to clarify project objectives and details and gauge client expectations, according to new survey data from Clutch, a leading B2B ratings and reviews firm. Nearly 70% of 102 app development companies surveyed say they mandate this discovery phase, which also helps fo...
---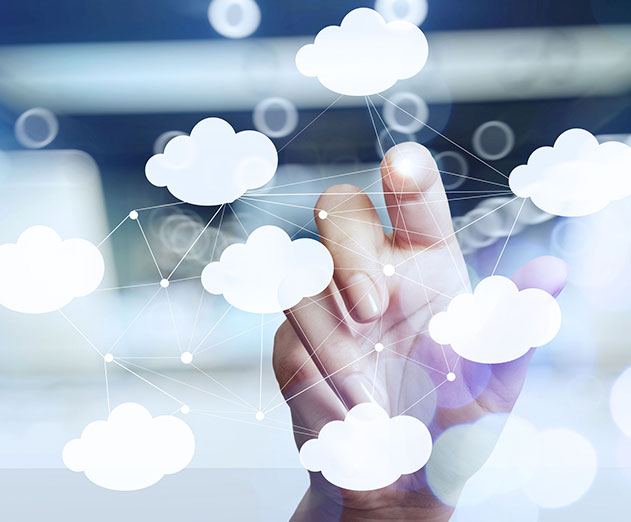 Bringing Node.js and Drupal together
Monday, October 02, 2017 by Richard Harris

Acquia has unveiled a new application service for Acquia Cloud that makes it easy for digital IT teams to build and run JavaScript alongside Drupal. Acquia Cloud now supports the use of Node.js in addition to Drupal. "Decoupled applications using JavaScript front ends are on the rise. They're making it possible to create experiences with responsive, elegant, applic...
---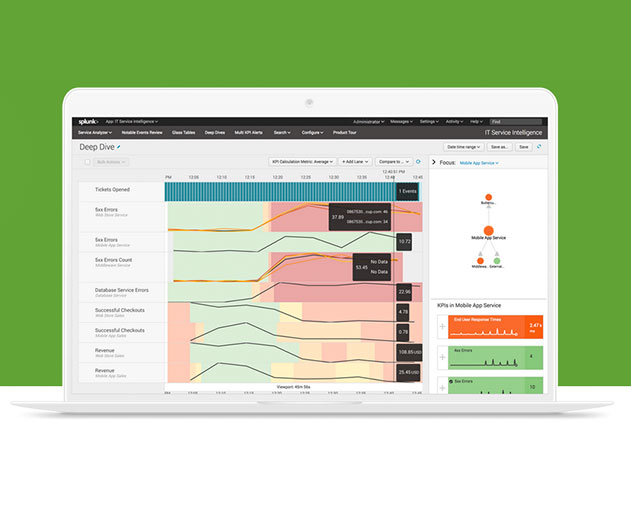 Splunk expands machine learning capabilities
Monday, October 02, 2017 by Richard Harris

Splunk Inc. has announced expanded machine learning capabilities across its product portfolio with the release of their Enterprise 7.0, IT Service Intelligence (ITSI) 3.0, User Behavior Analytics (UBA) 4.0 and updates to their Cloud platform. Splunk also introduced an updated suite of solutions that apply analytics and machine learning to fraud and cloud monitoring use ...
---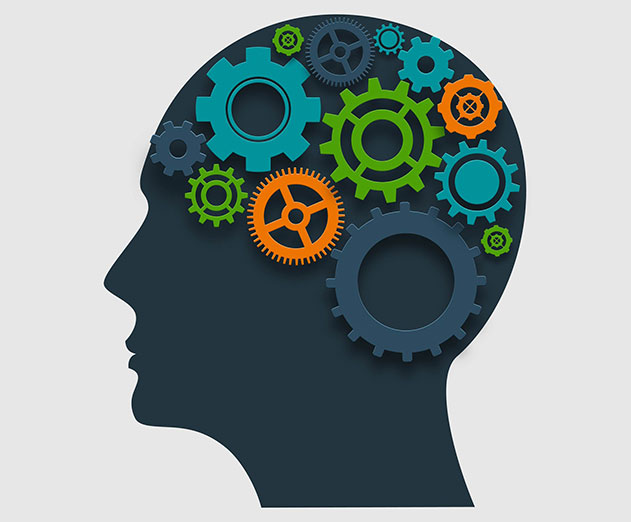 MemSQL is simplifying machine learning in their v6 update
Friday, September 29, 2017 by Christian Hargrave

MemSQL showcased at the Strata Data Conference the ability to run machine learning (ML) algorithms in a distributed SQL environment. In the newest release of MemSQL 6, the company added new extensibility features to enable ML, massive performance improvements for analytical queries, and a broader set of online operations.Previously, the path to implement ML meant workin...
---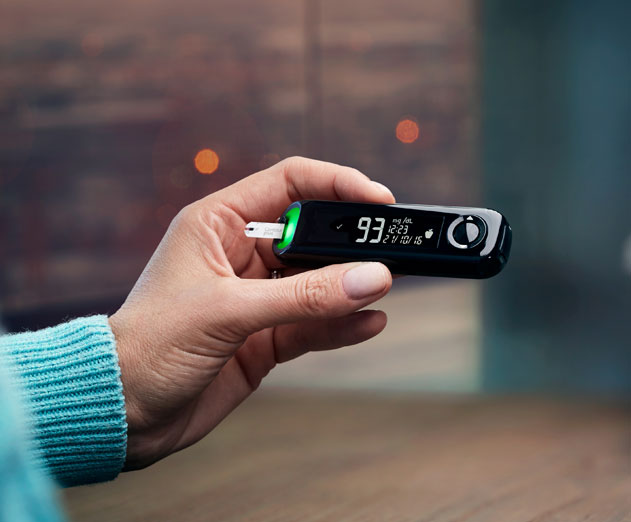 Ascensia Diabetes Challenge starts Oct 1
Friday, September 29, 2017 by Richard Harris

Ascensia Diabetes Care has announced the launch of the Ascensia Diabetes Challenge, a global innovation competition that is seeking innovative digital solutions to support diabetes management and improve the lives of those living with type 2 diabetes. The challenge aims to find new ways to help tackle the management of the global epidemic of type 2 diabetes by unearthin...
---
The Google adoption case was just presented
Thursday, September 28, 2017 by Richard Harris

ilegra will be participating in the Gartner Symposium/ITxpo 2017 and presenting results Whirlpool Latin America reached with the migration of the communication and collaboration platform for Google. The case will be exhibited by Whirlpool Latin America's CIO, Renata Marques, on October 3rd, at 10:30am.During Whirlpool's presentation, which owns KitchenAid, Brastemp and ...
---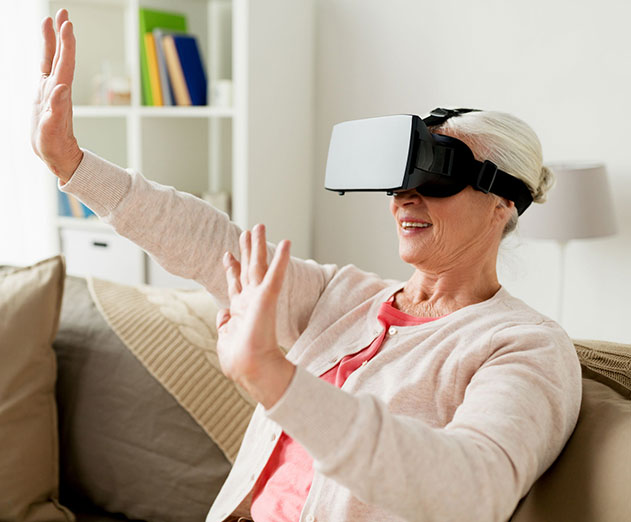 How Virtual Reality is helping seniors improve their quality of life
Wednesday, September 27, 2017 by Christian Hargrave

As the population ages and seniors' needs and expectations around care delivery, hospitality, amenities and access to technology shift, Maplewood Senior Living announced that it has launched the Center for Aging Innovation and Technology. The goal of the Center is to transform the aging experience for older adults by enabling greater independence, providing better manag...
---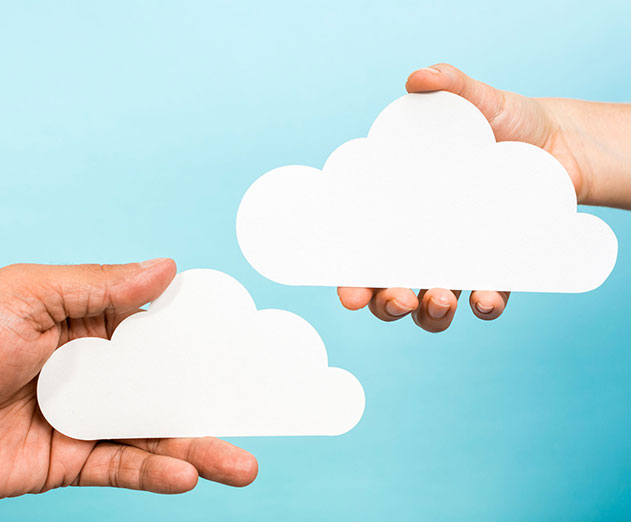 Manifold comes out of stealth to connect developers to cloud services
Tuesday, September 26, 2017 by Richard Harris

Manifold has launched from stealth with $15 million USD in Series A funding from OMERS Ventures, Boldstart Ventures, Version One Ventures, Amplify Partners and Leaders Fund. Manifold is working to redefine the developer services ecosystem with a platform that allows developers to easily find, buy, and manage their favorite services - from email to logging - without bein...
---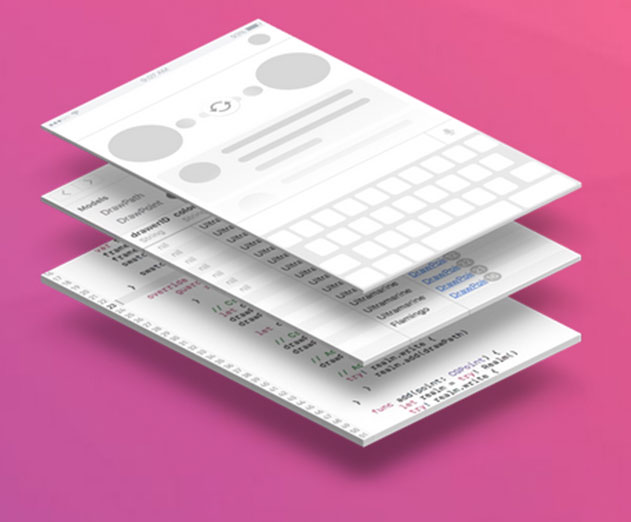 Realm receives investment for their mobile platform
Tuesday, September 26, 2017 by Richard Harris

Realm has announced a strategic investment from Ericsson Ventures, Khosla Ventures and Scale Venture Partners. In addition to the investment, Realm and Ericsson will work together to develop new types of cloud services to improve mobile applications and the network experience.The Realm Mobile Platform empowers organizations and developers to build mobile apps that offer...
---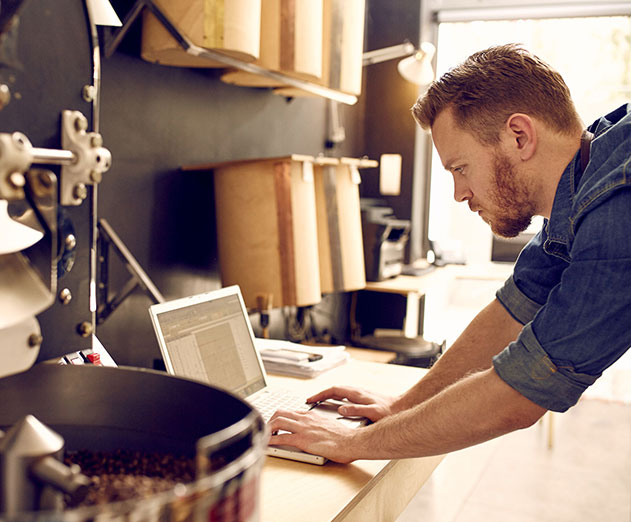 The small business market should be the developers next focus
Tuesday, September 26, 2017 by Richard Harris

Small businesses are more often than not behind the curve when it comes to technology, but how will that change in the future as? That's the question that many enterprise are searching for the answer to.Alex Barnett recently returned to Intuit to head up their Developer Group and he could not be more inspired by the role developers are playing in small business success....
---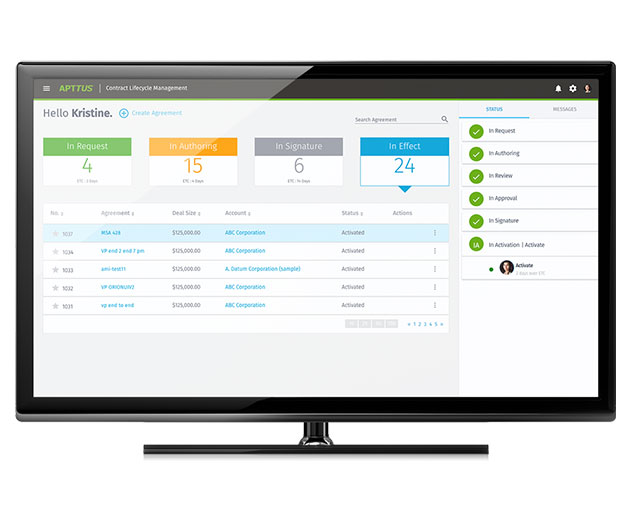 AI features for Apttus Contract Management to help legal teams
Monday, September 25, 2017 by Richard Harris

Apttus has unveiled Apttus Contract Management with Artificial Intelligence (AI). The addition of Artificial Intelligence to Apttus' Contract Management product offers legal departments numerous benefits, including reductions in contract cycle time, enhanced agreement risk management, and the automation of third-party paper. "Apttus' history of contract management...
---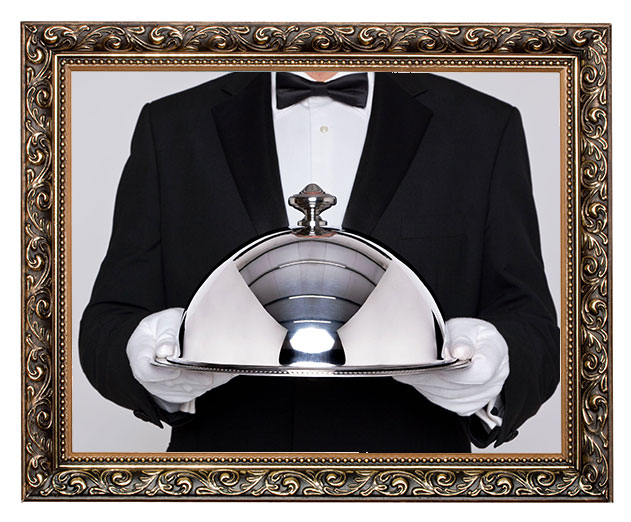 Voice-enabled AI smart art is coming for hotels
Friday, September 22, 2017 by Richard Harris

Soundwall and Volara have announced a joint solution that enables hotel guests to make verbal requests of their guest room "smart art" and seamlessly receive the requested service from the hotel. This new enterprise solution is compatible with Amazon Alexa, Google Assistant and other natural language processing platforms and integrates seamlessly into other hotel techno...
---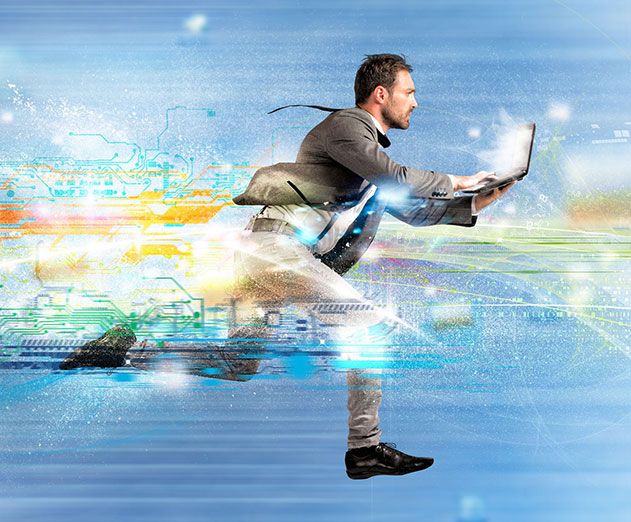 ZeroTurnaround launches XRebel Hub performance monitoring tool
Friday, September 22, 2017 by Christian Hargrave

ZeroTurnaround has launched XRebel Hub, an Application Performance Management (APM) tool built for the development and testing phases of app development. Traditional APM tools focus on the production phase and are often geared to the operations function. The problem with relying solely on this traditional approach is that 80 percent of performance issues make it to prod...
---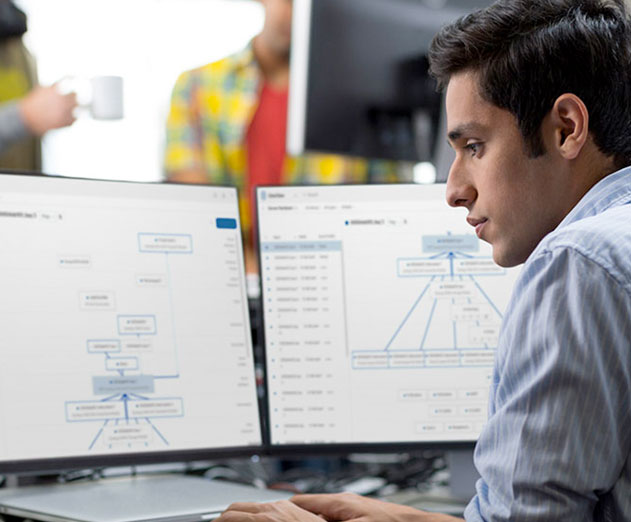 In-database machine learning coming in Vertica 9
Thursday, September 21, 2017 by Richard Harris

Micro Focus has announced a major release of its Vertica Analytics Platform. Vertica 9 introduces an extended list of in-database Machine Learning capabilities - including new algorithms, model replication, data preparation functions, and continuous end-to-end workflow - to simplify the production and deployment of machine learning models. In addition, Vertica 9 will be...
---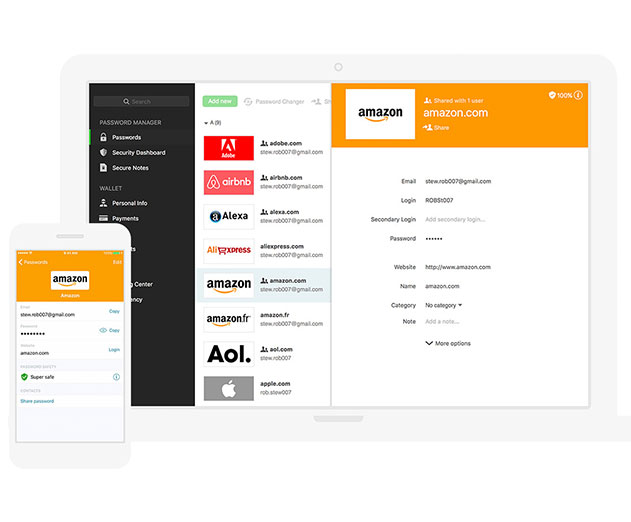 Dashlane enterprise password manage platform launches
Wednesday, September 20, 2017 by Christian Hargrave

Dashlane announces Dashlane Business 2.0, an enterprise password solution backed by a U.S. patented security architecture. Business 2.0 is a password management solution that strengthens organizational password security and reduces unsecure password sharing. The platform provides visibility into whether employees are reusing passwords across personal and work accounts. ...
---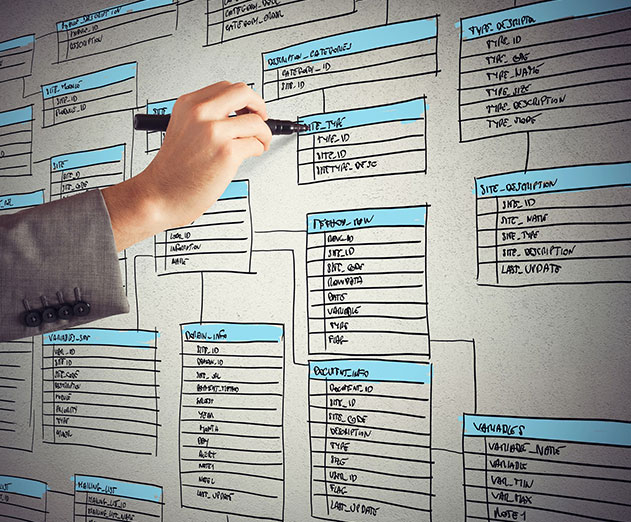 TigerGraph nabs $31M in Series A funding
Tuesday, September 19, 2017 by Richard Harris

TigerGraph has made announcements including its emergence from stealth, securing of $31M in Series A funding, general availability of TigerGraph, and availability of both its Cloud Service and GraphStudio. Their Native Parallel Graph Technology (NPG) powers real-time deep link analytics for enterprises with complex and colossal amounts of data. Formerly known as GraphSQ...
---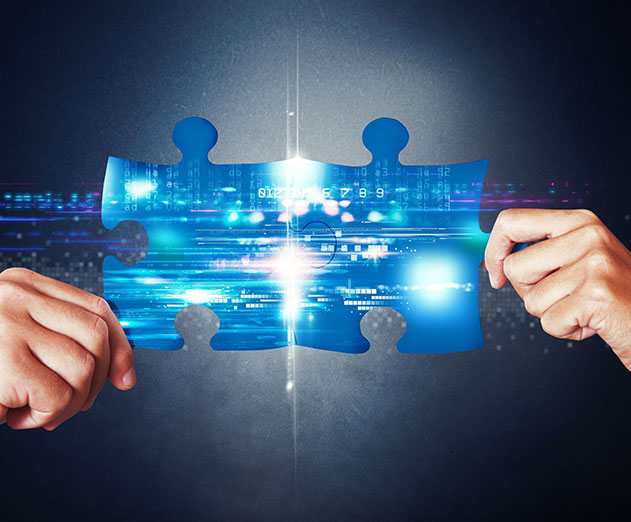 Low code does not mean simple or isolated
Monday, September 18, 2017 by Richard Harris

As automation and rapid development are increasingly becoming the order of the day, a clear pattern has begun to form between two key enterprise practices. That it is to say that low code development platforms are now often offering services for Enterprise Information Management. The new partnership between the two technologies being motivated by companies' constant dri...
---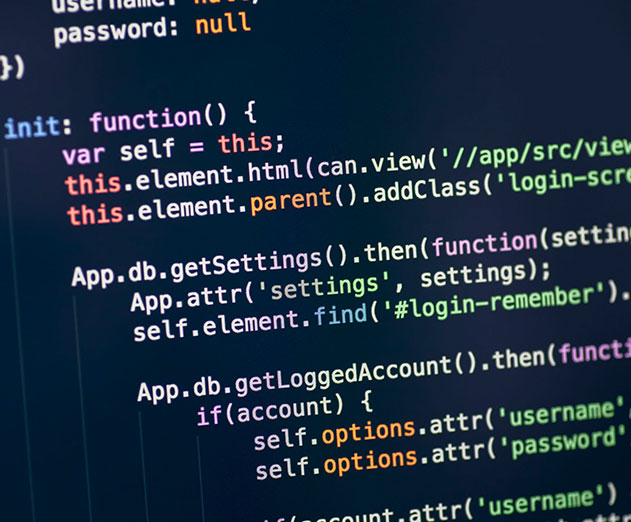 Open Source as a Service platform launches
Friday, September 15, 2017 by Christian Hargrave

Instaclustr has announced the launch of its Open Source-as-a-Service platform. This comprehensive platform offers customers across industries - and from startups to the enterprise - fully hosted and securely managed Apache Cassandra, Apache Spark, Elasticsearch, Kibana, Lucene, and Zeppelin. Each is delivered to customers in its 100% open source form, with no vendor or ...
---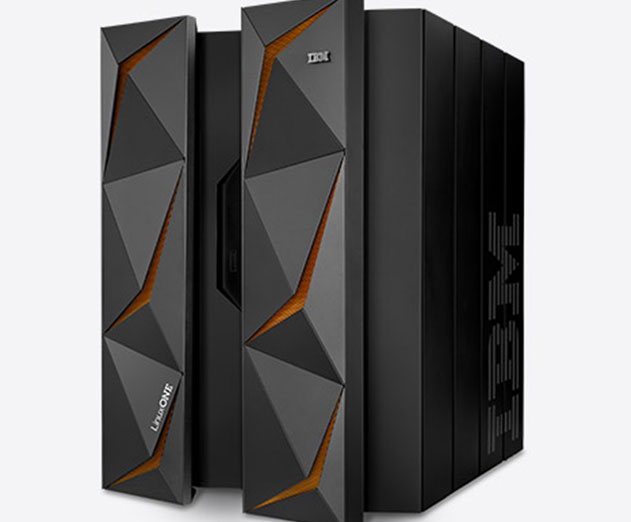 IBM Linux-only mainframe delivers breakthrough security
Friday, September 15, 2017 by Richard Harris

IBM unveiled their LinuxONE Emperor II, the next generation of its family of Linux-only enterprise systems, which delivers new capabilities aimed at helping organizations rapidly and securely address unpredictable data and transaction growth.A key feature of the new LinuxONE Emperor II, IBM Secure Service Container is an exclusive LinuxONE technology that represents a l...
---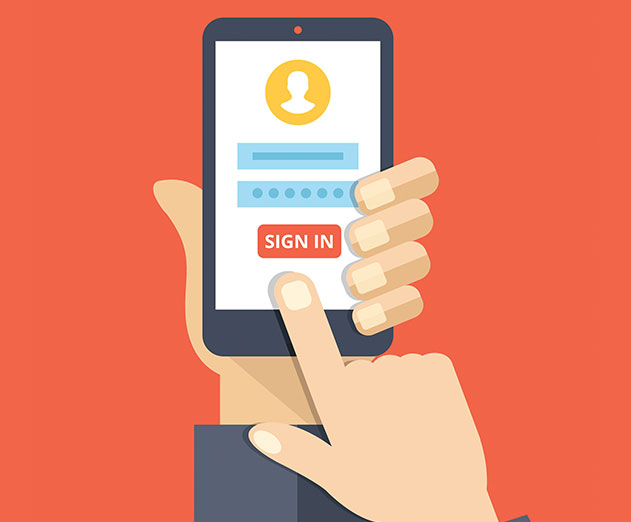 Carriers team up to provide better mobile authentication
Thursday, September 14, 2017 by Christian Hargrave

Mobile users are faced with the challenge of managing dozens of difficult-to-remember passwords for many applications. Even with the best user practices, hackers can social engineer passwords from users, leaving consumers and enterprises vulnerable to identity theft, bank fraud, fraudulent purchases and data theft.To help tackle this issue, AT&T, Sprint, T-Mobile an...
---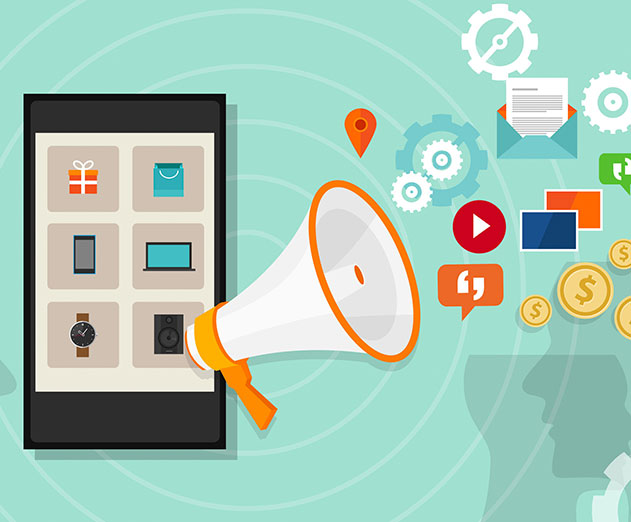 Glispa acquires justAd to provide a better ad experience
Thursday, September 14, 2017 by Christian Hargrave

Glispa Global Group has announced that it has acquired justAd, a creative tech platform that enables brands and agencies to easily create, serve and analyze interactive ad units. justAd boosts ad results by allowing the creation of dynamic, interactive creatives at scale. These more engaging ads types enable brands and agencies to reach past "banner blindness syndrome,"...
---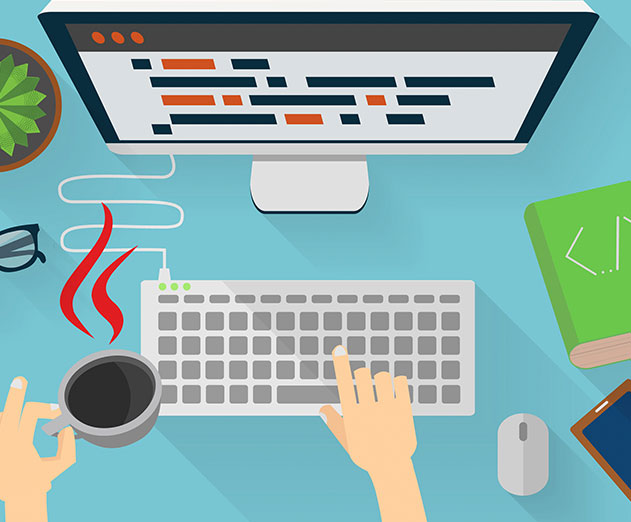 The HTML5 killer you may not know about
Thursday, September 14, 2017 by Richard Harris

For years HTML has been the universal language for website construction, and it has been impressively resilient in the face of competing languages thus far. It's been known to have the best combination of speed, security, responsiveness and compatibility of all programming languages on the market. However, the world is expanding beyond the internet browser to mobile and...
---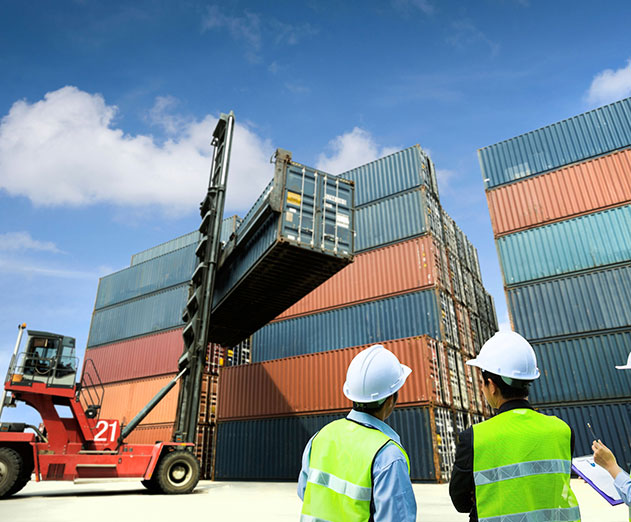 Target Freight Management wins technology patent for FIDA
Wednesday, September 13, 2017 by Christian Hargrave

Pittsburgh entrepreneur Mike Wagner is best known for his high-growth company which specializes in optimizing carrier pricing in real-time. Now, Wagner's Target Freight Management has introduced a new technology to an industry with the announcement of their patent for Freight Innovation Density Analytics - or FIDA."Nothing in the market today can analyze all the variabl...
---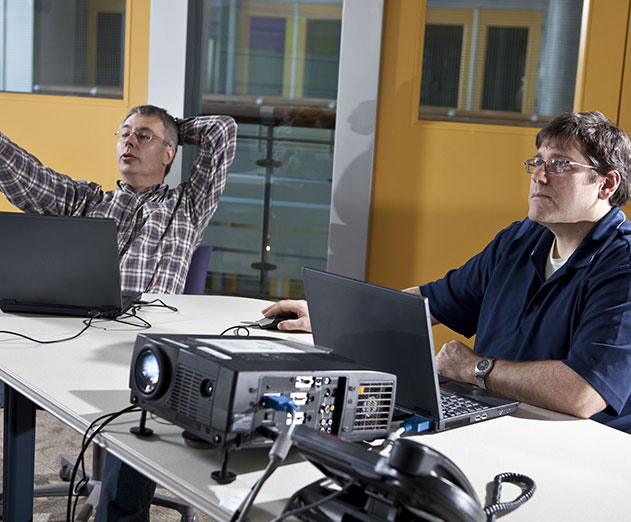 DevOps IT salary report reveals shifting employment priorities
Wednesday, September 13, 2017 by Christian Hargrave

Puppet has released the findings of its fourth annual DevOps Salary Report. The salary report, based on 3,200 responses collected through the 2017 State of DevOps survey, shows how compounding factors, including geographic region, industry and the number of servers managed, are influencing compensation.The report found that IT professionals overseeing the largest enviro...
---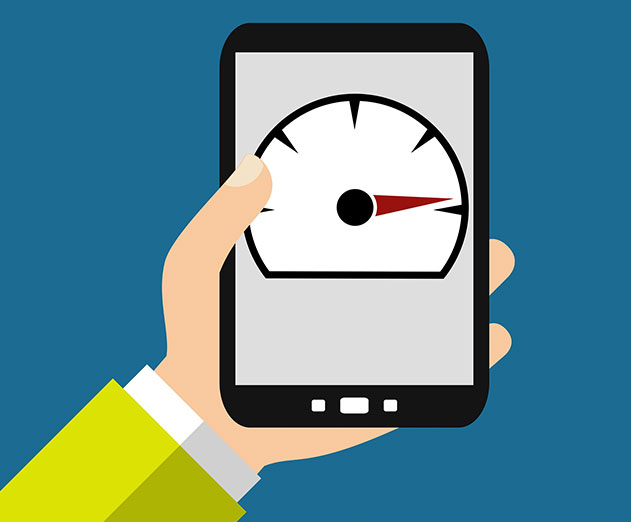 PacketZoom launches Mobile IQ performance analytics for free
Tuesday, September 12, 2017 by Christian Hargrave

PacketZoom, the company re-defining mobile application performance via in-app mobile networking technology, today announced the launch of Mobile IQ, a free mobile analytics tool that enables app developers to analyze, troubleshoot and control app performance in real-time. Integrated with Mobile ExpresslaneTM as part of the PacketZoom platform, Mobile IQ makes PacketZoom...
---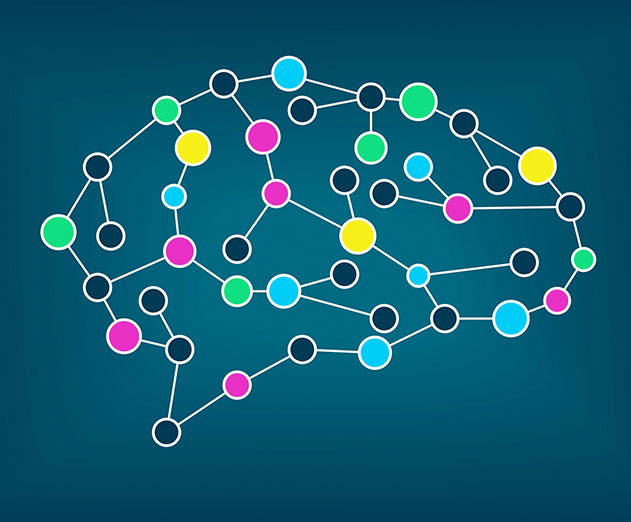 PagerDuty brings machine learning to management platform
Monday, September 11, 2017 by Richard Harris

PagerDuty has introduced new capabilities in machine learning and advanced response automation that enable businesses to orchestrate the right business-wide response to any situation. This is done by eliminating inefficiencies across the digital operations lifecycle, and applying best practices to any operational issue. The updated PagerDuty Digital Operations Managemen...
---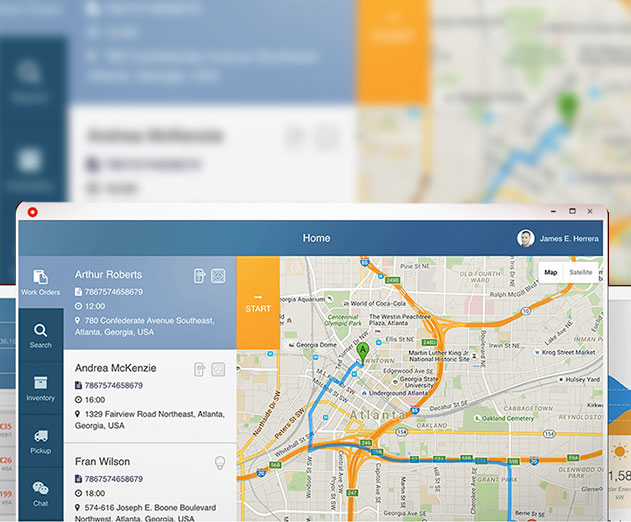 Low-code app development considerations
Friday, September 08, 2017 by Richard Harris

Love them or hate them, low-code platforms have made some notable impacts in the enterprise mobile app software development industry. The simple ease of use and low costs of such platforms at the expense of some creative freedoms has proven to be a revolutionary practice.That's why we sat down and had a chat with the experts to learn more on how low-code fares in the pr...
---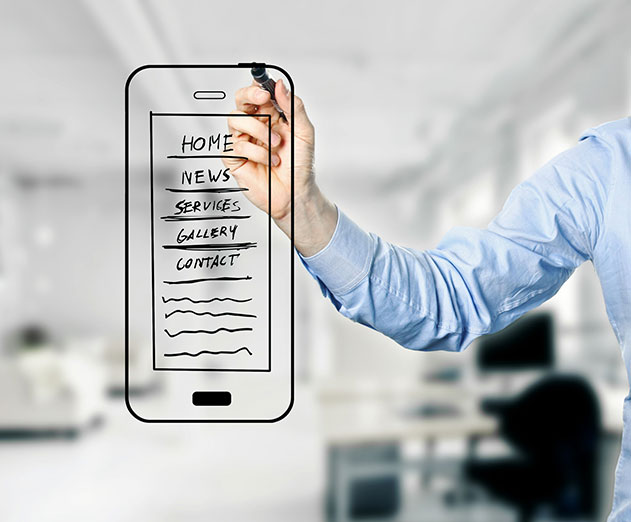 Providing in-app customer support help from Helpshift
Thursday, September 07, 2017 by Richard Harris

In today's hyper-competitive market, a developer must be sure to remove all potential friction points, which can irritate customers, or risk app extinction. Even the best of apps have seen this negative trend over a long period of time due directly to subjects like, customer support, scalability, and poor retention efforts.We had a chat with Abinash Tripathy, co-founder...
---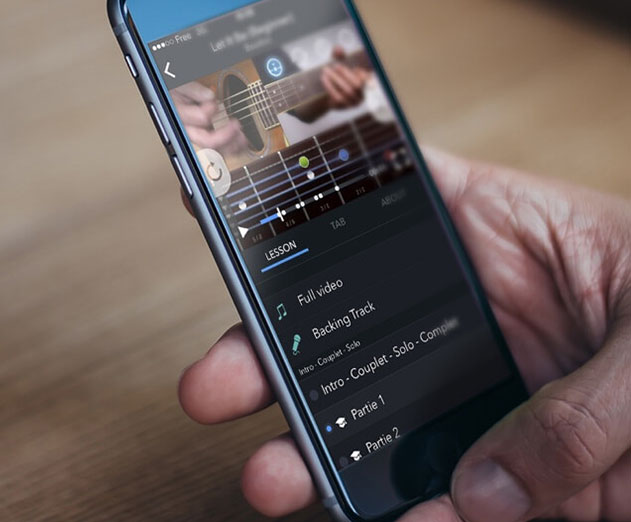 CoachGuitar teaches you guitar and lets us look under the hood
Wednesday, September 06, 2017 by Richard Harris

CoachGuitar is a five-year old, France-based company that offers a unique method of teaching guitar enthusiasts of all skill levels how to play their favorite songs. Using the visual guitar teaching app, millions of students from around the globe download video tutorials and learn to play along. With a typical traffic of 2,000-3,000 downloads per day - and even reaching...
---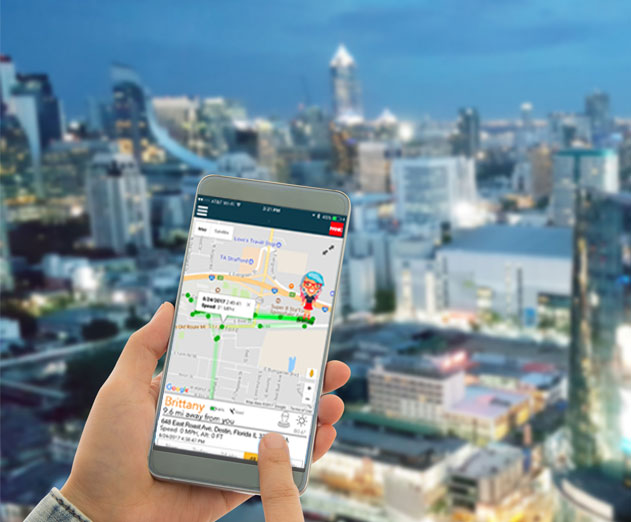 Mobile GPS Tracking app Chirp GPS launches 3.0
Monday, September 04, 2017 by Christian Hargrave

Chirp GPS, the professional mobile GPS tracking mobile app and website used by hundreds of thousands of professionals, has announced that the long awaited version 3.0 is now available for download in the Apple app store and Google play store.The update comes after a year in research and development, and through watching how users engaged with Chirp GPS in their daily li...
---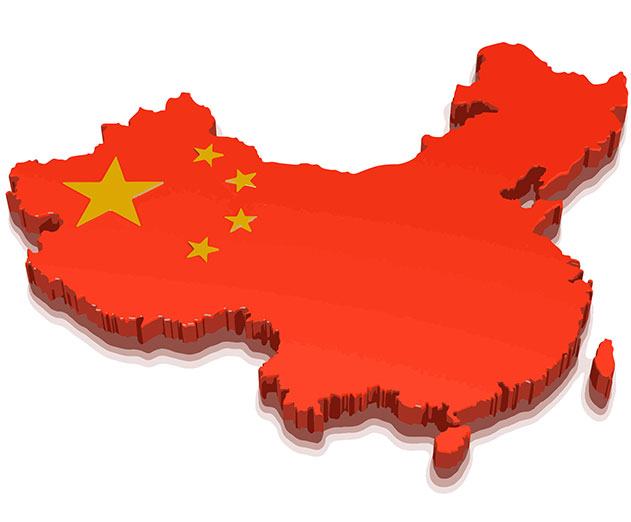 Managed DNS for China to be launched by NS1
Friday, September 01, 2017 by Christian Hargrave

NS1 announced the launch of Managed DNS for China. With this launch, NS1 brings to market the first managed DNS network within Mainland China to fully support advanced traffic management features.The platform involves a new DNS network comprised of delivery nodes physically located in mainland China that are well-interconnected with major Chinese internet service provid...
---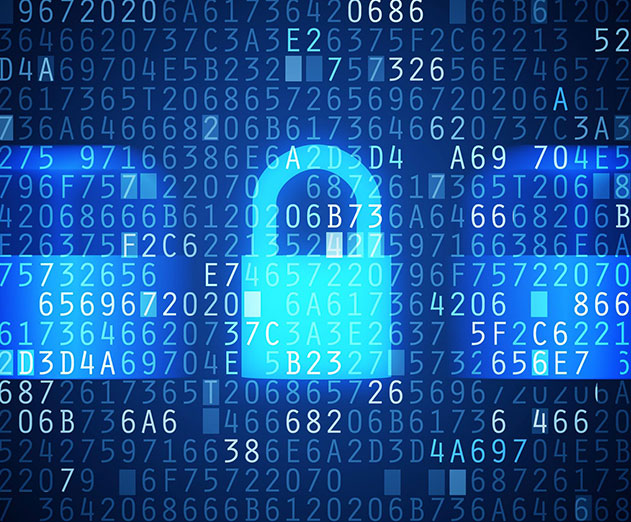 Tips for securing container deployments
Friday, September 01, 2017 by Richard Harris

Container deployments are still susceptible to the regular threats that other types of deployments are - including DDoS and cross-site scripting attacks. In fact, hackers often take advantage of compromised containers to scan sensitive data, download malware, or privilegeunauthorized access to any of your containers, hosts or data centers.Fei Huang is the CEO of NeuVect...
---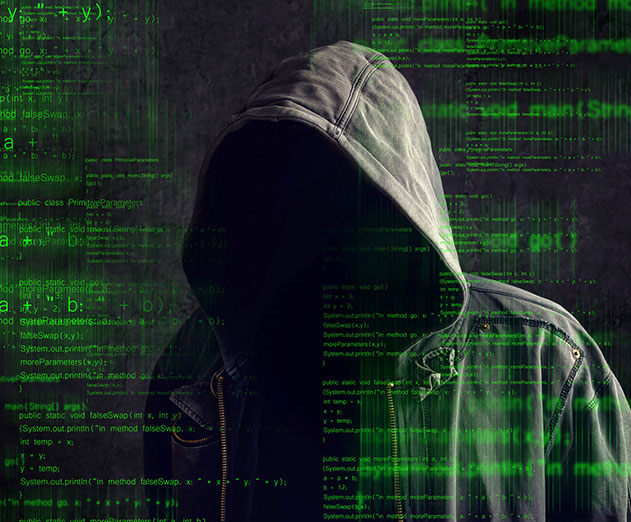 The HBO hack reveals how vulnerable data is to black hats
Thursday, August 31, 2017 by Richard Harris

The HBO hack is the latest in a string of high-profile hacks over the last two years (Dropbox, Yahoo!, UK Ministry of Health) where a handful of vulnerable servers were compromised and used to take down and steal information. Studies have shown the next year represent a turning point in the digitization of enterprise content. A recent Forrester study commissioned by Alf...
---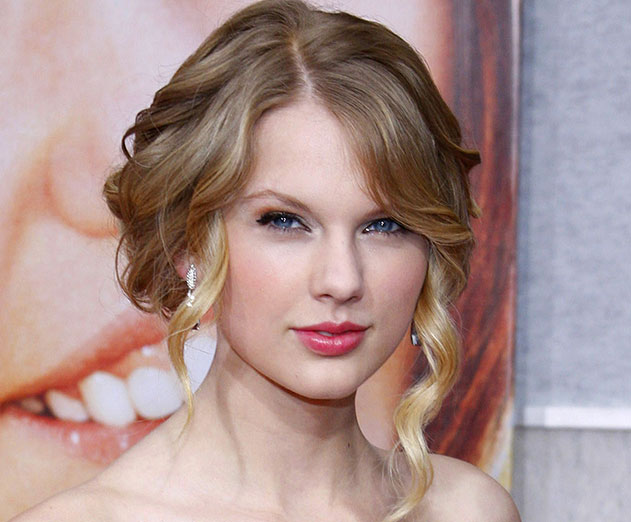 When Taylor Swift crashes servers
Wednesday, August 30, 2017 by Richard Harris

Whether it be a new pop star album, release of a new season of a TV show, or a "fight of the century" style hyped up fight, we never quite think about what it takes in technological infrastructure to make all of the magic happen. In particular, with the release of Taylor Swift's latest song, "Look what you made me do," a similar situation arose which had many scrambling...
---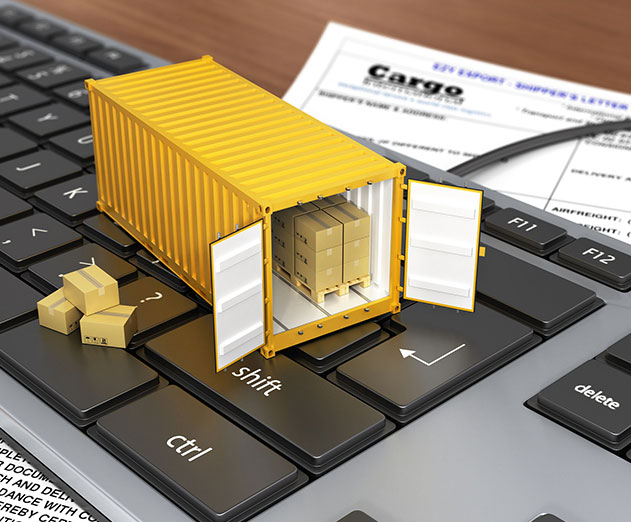 DH2i launches DxEnterprise v17 for databases and Docker containers
Tuesday, August 29, 2017 by Christian Hargrave

DH2i has announced the release of DxEnterprise v17, a unified Windows and Linux Smart Availability solution for databases and stateful Docker containers. The latest generation of DH2i's software that enables workload and data portability and high availability, DxEnterprise v17, features built-in DR-readiness while ensuring near-zero planned and unplanned downtime-all wh...
---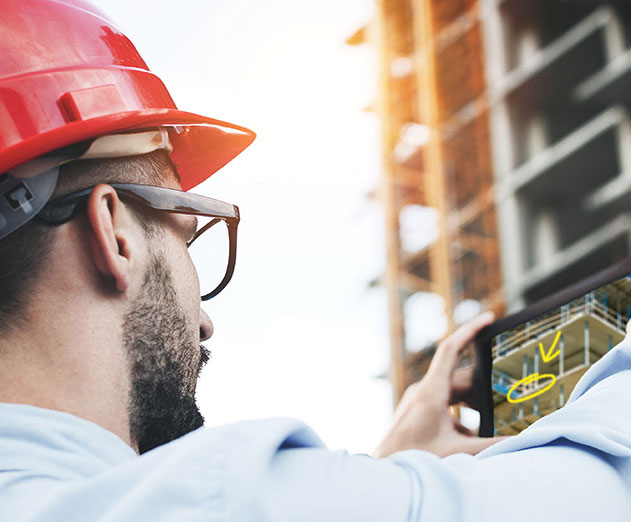 Coresystems-SightCall partnership brings AR to field service
Monday, August 28, 2017 by Christian Hargrave

Coresystems, a provider of cloud-based field service and workforce management software, has announced its partnership with SightCall, a video communications cloud platform. The partnership will bring the augmented reality (AR) functionalities of SightCall's Video Assistance to Coresystems' field service solution, allowing for field technicians to leverage augmented remo...
---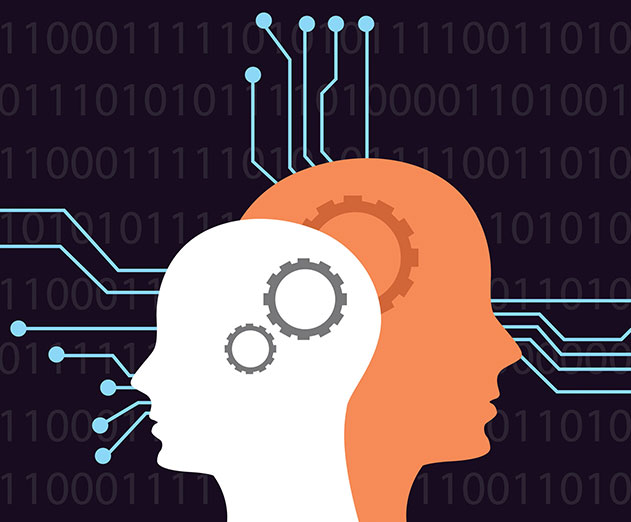 Human assisted AI analytics updates by Pramata in Summer '17 version
Saturday, August 26, 2017 by Richard Harris

Pramata, a commercial relationship operations company, has announced its Summer '17 Release which features a new suite of applications that leverage machine learning and built-in analytics to gain new insights from customer, partner and supplier data. By combining a software platform and human-assisted artificial intelligence (AI), Pramata customers can now quickly oper...
---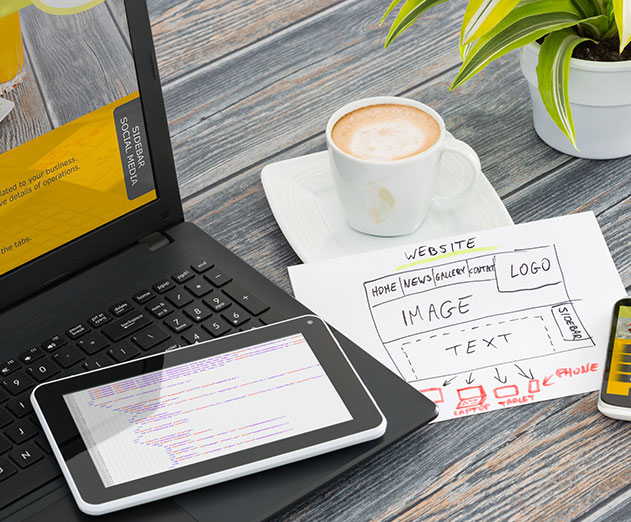 A poor tester blames his tools
Friday, August 25, 2017 by Richard Harris

We've all heard that an artist is only as good as his tools. But does that ring true for app testing? The shear number of application testing products may seem overwhelming at first, but finding the most efficient environment for your app can be the difference between success and failure. Asaf Saar is the Director of Product Management at Sauce Labs, a company that deve...
---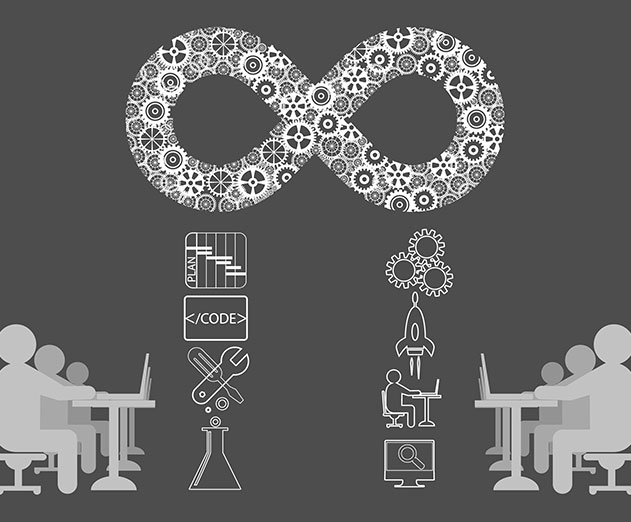 Making the DevOps DNS Connection
Friday, August 25, 2017 by Kimberly Lacerte

What is DevOps and why has the DevOps model become so popular? It is an approach to development that saves money and increases efficiency. It results in faster development cycles, fewer errors, and not as many pricy code fixes post-deployment. In contrast to the previous Waterfall model, DevOps aims for continuous development and deployment. To achieve this, organizatio...
---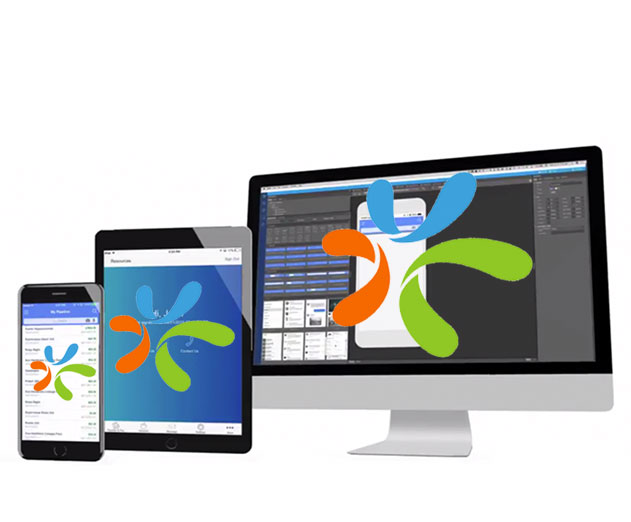 Kony introduces us to AppPlatform V8
Thursday, August 24, 2017 by Richard Harris

Businesses big and small are feeling the mounting pressure of increasing demand by their clients, employees and partners for mobile apps. Many of them struggle to meet this demand. Especially with limited budgets and lack of in-house developer skills, which seem to be the biggest hurdles.To help solve this mobile app dilemma, Kony recently launched its Kony AppPlatform ...
---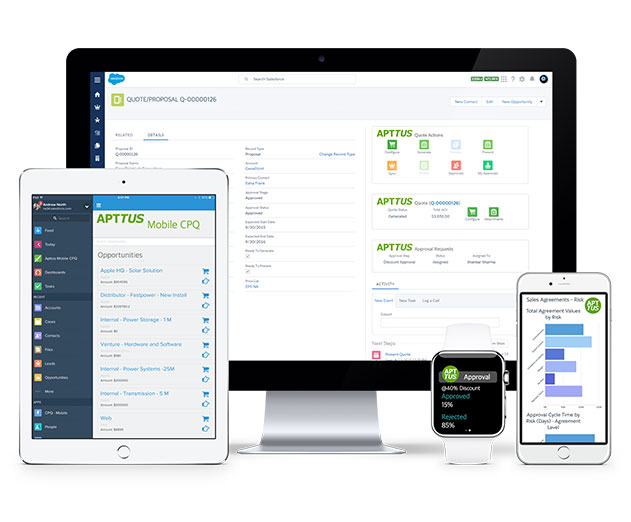 Apttus Incentive Compensation Management is now generally available
Wednesday, August 23, 2017 by Christian Hargrave

Apttus, a Quote-to-Cash solution provider, has announced the general availability of its Incentive Compensation Management (ICM) solution. ICM is an enterprise solution that enables organizations to design and execute strategic sales incentive programs (commissions, bonuses, SPIFFs, contests, etc.) that align the behaviors of sales representatives and partner sellers wi...
---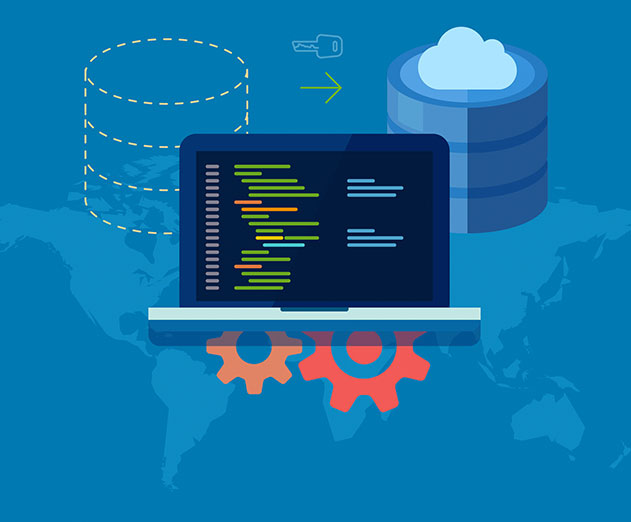 Application performance monitoring and cloud migration
Wednesday, August 23, 2017 by Nik Koutsoukos

The IT organization is becoming more and more strategic in helping companies reach their business goals. Companies are using technology as a means to not just expose new opportunities and tap into new markets but find ways to relate to their customer base and drive loyalty. As most of us are well aware, the primary choice for businesses today is to move as much of their...
---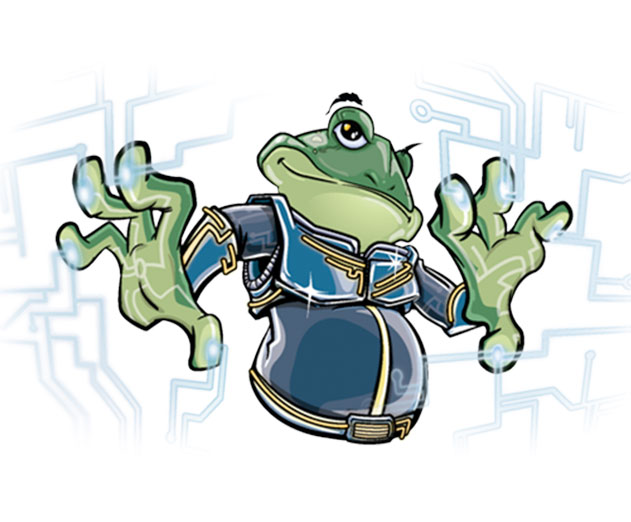 Quest launches Toad Edge toolset for MySQL
Tuesday, August 22, 2017 by Richard Harris

Quest Software, a global systems management and security software provider, has announced the availability of Toad Edge, a new commercial database toolset that makes it easy for development teams and database administrators (DBAs) to develop and manage next-generation open source database environments. With the first release supporting MySQL, Toad Edge saves time, minim...
---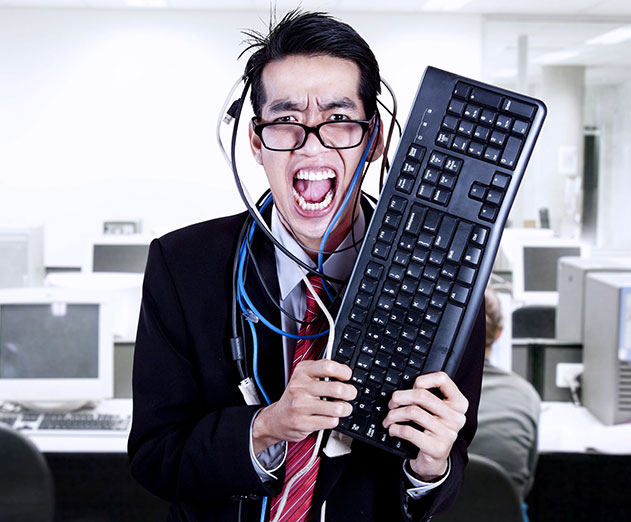 IT pros think their job will get harder in next 3 years
Tuesday, August 22, 2017 by Christian Hargrave

ManageEngine, a real-time IT management company and creators of ServiceDesk Plus has announced the results of its IT Service Management Future Readiness survey. The report, which was conducted in collaboration with ITSM.tools, consisted of ten questions that focused on the opportunities and challenges ITSM will see in the future. It was presented to ITSM professionals a...
---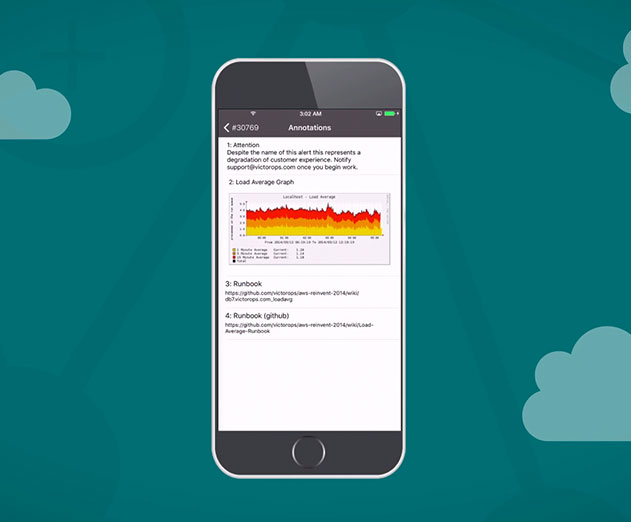 Live call routing feature released by VictorOps using Twilio functions
Tuesday, August 22, 2017 by Christian Hargrave

VictorOps, a real-time incident management company for DevOps teams, announced the successful implementation of Live Call Routing, a new feature for critical incident management. Live Call Routing is built using Twilio Functions, a serverless environment for building and running communications applications via the Twilio Platform. With Live Call Routing, VictorOps users...
---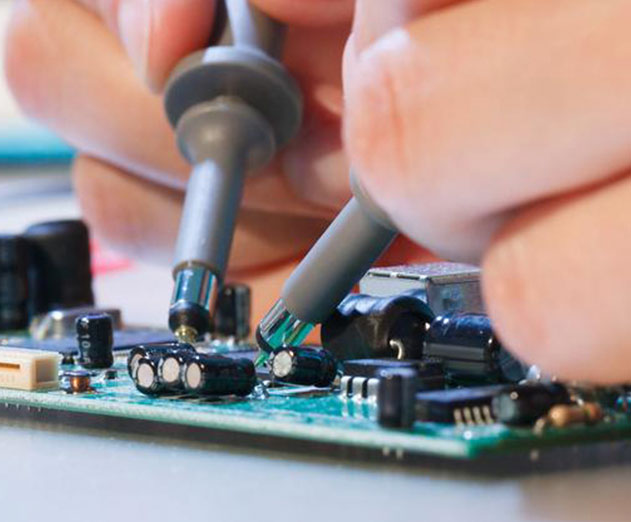 Zinnov names Aricent a leader in IoT
Friday, August 18, 2017 by Michael Haynes

Aricent, a global design and engineering company, has announced that for the second year running, the company has been recognized among the leading players in the IoT market by Zinnov. The Zinnov Zones 2017 IoT Technology Services report classed Aricent in the leadership zone in five major industry categories that underline the company's rich heritage in innovation and ...
---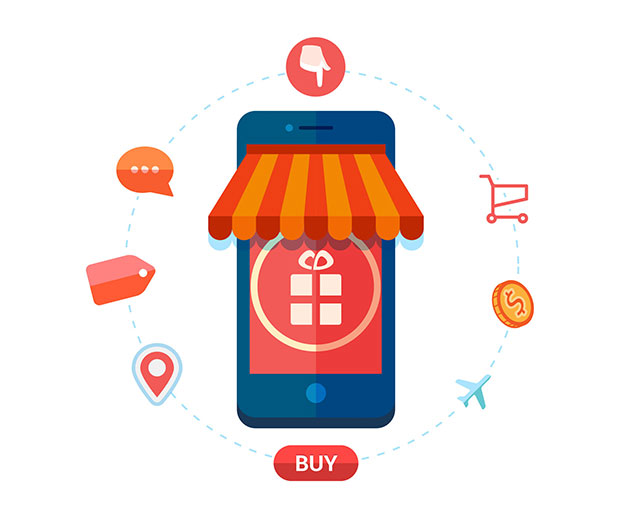 A guide to monetizing apps using mobile native advertising
Thursday, August 17, 2017 by Ashwin Shekhar

The pace of innovation in mobile advertising has never been greater. While we have seen significant gains over the last few years, today, the industry is benefiting from the convergence of three areas - native ads, programmatic buying and enhanced targeting. This powerful fusion is essential to ensure a future in mobile advertising which provides users with a relevant a...
---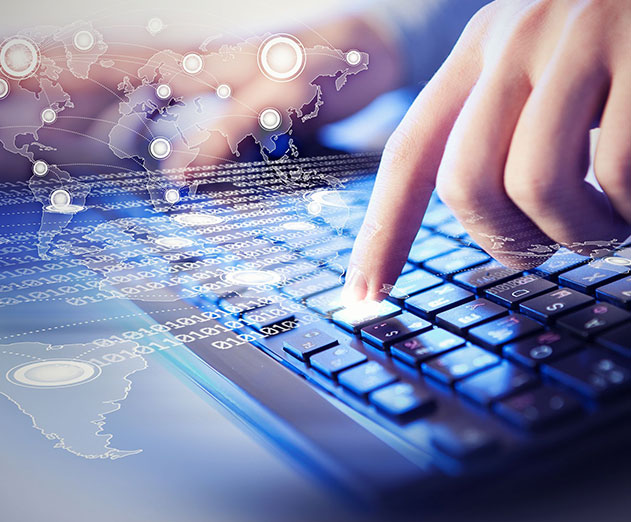 Developers playing nice with the platform approach to making apps
Wednesday, August 16, 2017 by Chaitanya Gupta

Kumar manages travel and logistics for a large banking company. He handles the mammoth task of arranging transport for employees who work beyond regular hours, and this takes up considerable time and effort, with back-and-forth messaging and calls. His problem is compounded by the fact that many employees are restricted from carrying personal computing devices (such as ...
---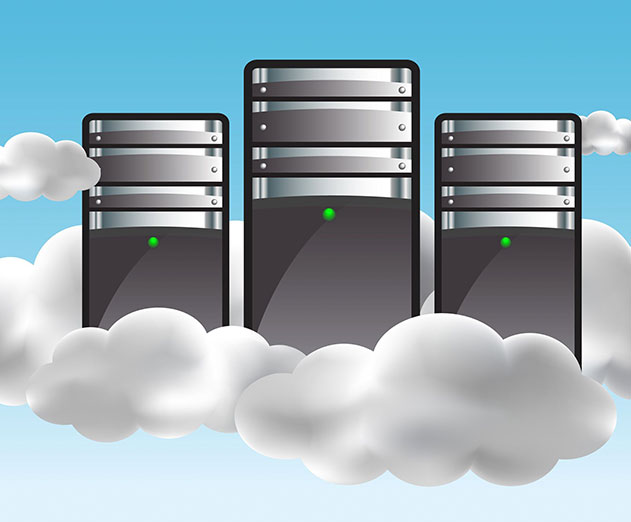 Everything you need to know about DBaaS
Tuesday, August 15, 2017 by Richard Harris

With any business, there comes a constant string of decisions a start-up founder, CTO, or small business owner must make to assure that the technologies they manage are being utilized to their fullest potential. Managing such technologies may have been difficult in the past, but in today's cloud environments, which provide virtually limitless capabilities, the burden is...
---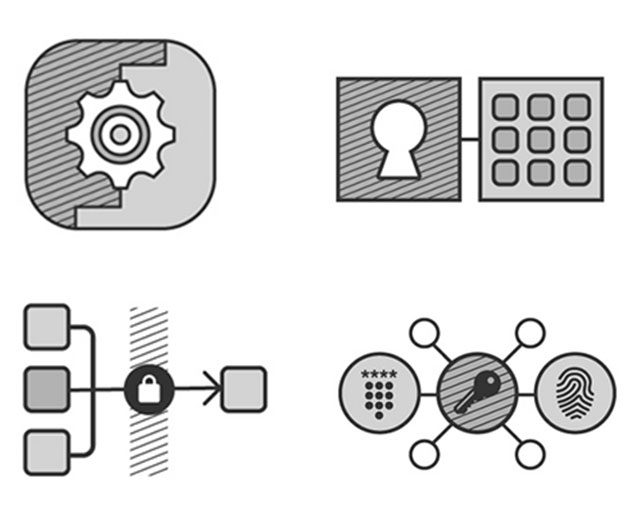 Appdome integrates into the AppConfig community
Monday, August 14, 2017 by Richard Harris

Appdome, a cloud hub for mobile app integration, has joined the AppConfig Community, re-affirming its ongoing commitment to a secure and efficient mobile industry. AppConfig's best practice feature-set can now be automatically integrated in apps via the Appdome platform, all without any code or coding. App Publishers (ISVs) and enterprise app developers can add AppConfi...
---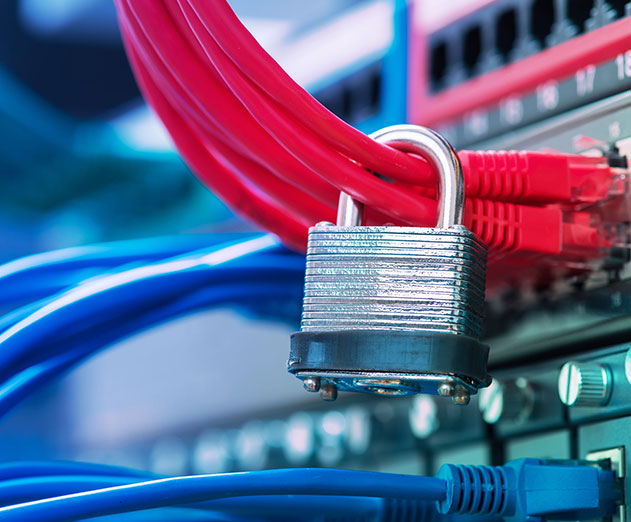 NoSQL databases can now use Hackolade's CLI
Tuesday, August 08, 2017 by Richard Harris

With GDPR quickly approaching, Hackolade has announced its Command Line Interface (CLI) to help companies with the pending GDPR (General Data Protection Regulation) regulatory compliance (scheduled for May 25, 2018), along with overall corporate data governance needs. The CLI is currently available for the following NoSQL databases: MongoDB, Couchbase, DynamoDB, and Azu...
---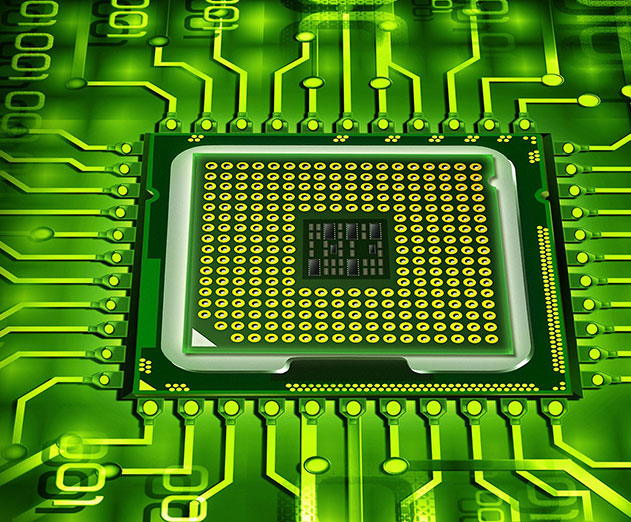 How in-memory computing is driving digital transformation technologies
Monday, August 07, 2017 by Nikita Ivanov

It increasingly seems that every business wants to become a data-driven software company. The success of Airbnb, Alibaba, Netflix and many others has CEOs, CIOs, and CDOs jumping on the digital transformation bandwagon and imagining all the possible ways they can leverage their intellectual property and unique data to deliver a service instead of just shipping products....
---