it management
it management news search results
Developer news items we found relating to it management
35 results
---
Automation and AI are augmenting the way we do work

Monday, September 24, 2018 by Christian Hargrave



Companies that invest in robotic process automation (RPA) or artificial intelligence (AI) see much higher performance returns especially if they also invest in people. In fact, the very presence of automation in the workplace is making those work environments more 'human.' These are the findings of The Augmented Human Enterprise - a major academic study c...
---
Digital therapy app proven to reduce chronic back pain by 40 percent

Monday, September 24, 2018 by Richard Harris



Boston based digital therapy startup, Kaia Health, has launched a new app that uses AI and motion tracking technology to personalize treatment programs to manage and treat chronic low back pain (LBP) which has been shown in clinical studies to reduce chronic back pain by 40% - and "could save the US economy billions each year." Created by Kaia Health the mo...
---
Xpress solution aims to help you create IoT apps faster

Friday, September 21, 2018 by Christian Hargrave



Silicon Labs now offers a new Wireless Xpress solution to help developers get IoT applications connected and running in a day, with no software development necessary. Silicon Labs' Wireless Xpress provides a configuration-based development experience with everything developers need including certified Bluetooth 5 Low Energy (LE) and Wi-Fi modules, integrated proto...
---
Alibaba Computing Conference 2018 yields partnership with MariaDB

Friday, September 21, 2018 by Richard Harris



Alibaba Cloud and MariaDB Corporation have announced the general availability of ApsaraDB Relational Database Service (RDS) for MariaDB TX at The Computing Conference 2018 hosted by Alibaba. With this partnership, the two companies will now offer enterprises direct support for MariaDB database deployments in the Alibaba Cloud and provide access to MariaDB's mos...
---
Tidelift surpasses $1M to pay open source software maintainers

Friday, September 21, 2018 by Christian Hargrave



Tidelift announced that it has surpassed one million dollars committed via its platform to pay open source software maintainers to provide professional assurances for their projects, as momentum behind this new approach to professional open source continues to build. Over 100 packages are already on the Tidelift platform, with maintainers getting paid to provide support...
---
Cloud Native SDK for Kubernetes has been launched by Pulumi

Tuesday, September 18, 2018 by Richard Harris



Pulumi Corporation announced the availability of its Cloud Native SDK for Kubernetes enabling a code-based approach to creating, deploying and managing applications across clouds including Microsoft AKS, Amazon EKS, and Google GKE, in addition to on-premises and hybrid environments. Pulumi also announced it has joined the Cloud Native Computing Foundation to accelerate ...
---
IoT security standards to come with Sprint Curiosity IoT

Tuesday, September 18, 2018 by Richard Harris



Sprint has unveiled the Curiosity IoT platform, a new standard in how IoT is managed and secured. Enterprises will now be able to manage IoT devices and connectivity over the air across multiple SIM profiles. Intelligence from device data will be generated instantly through the dedicated, distributed and virtualized core, built together with the new operating system. An...
---
DevSecOps showcase by Sumo Logic unravels all their new changes

Monday, September 17, 2018 by Richard Harris



Sumo Logic announced a number of new solutions and enhancements to its platform to empower enterprises to "win in the analytics economy." These innovations, as well as those from DevSecOps ecosystem partners, will be showcased this week at Sumo Logic's user conference, Illuminate, in Burlingame, Calif. Illuminate will gather over 600 experts in machine d...
---
Enterprise IT automation framework Ansible Tower updates to 3.3

Friday, September 14, 2018 by Richard Harris



Red Hat has announced the general availability of Red Hat Ansible Tower 3.3, the latest version of its enterprise framework for automating and orchestrating IT operations. Red Hat Ansible Tower 3.3 includes an updated user interface, improved scaling and the ability to run Ansible Tower on Red Hat OpenShift Container Platform, Red Hat's enterprise-grade Kuber...
---
IT operations platform OpsRamp announces Fall 2018 release

Friday, September 14, 2018 by Christian Hargrave



OpsRamp has announced its Fall 2018 release with a new Topology Explorer, enhanced Service Maps, and comprehensive cloud database monitoring. The release expands on the use cases that modern digital operations teams use to discover, manage, and optimize their hybrid IT infrastructure. OpsRamp's latest release helps enterprise IT teams deliver IT operations-as-a...
---
PagerDuty Summit 2018 brings big changes

Thursday, September 13, 2018 by Christian Hargrave



At PagerDuty's signature event, PagerDuty Summit 2018, the company has brought together an impressive list of enterprise development specialists to San Francisco, CA. And in addition to all of the speaker presentation and demos, the company has also unveiled many new company announcements targeted right at making enterprise more business aware and capable of ma...
---
Golden rules for an agile reporting structure

Thursday, September 13, 2018 by Dave West



For the majority of organizations adopting Scrum, they are moving from a traditional team-based model to a Scrum-based approach. Traditional team models vary for every organization, but normally have the following elements: A project manager responsible for ensuring the project delivers A line manager who individuals in the team report to. That person d...
---
IoT dedicated network and OS coming from Sprint and Ericsson

Tuesday, September 4, 2018 by Richard Harris



Sprint and Ericsson have announced a global relationship to build a distributed and virtualized core network dedicated specifically to IoT (Internet of Things), in addition to a world-class IoT operating system. This new environment, which is purpose-built for the future of IoT, is designed to create an optimal flow of device data, enabling immediate, actionable intelli...
---
Atlassian acquires OpsGenie plus launches new Jira Ops product

Tuesday, September 4, 2018 by Richard Harris



Today is an exciting day for Atlassian. At their annual European user conference, Summit Europe, they announced two major pieces of news: the acquisition of OpsGenie and the launch of their latest product, Jira Ops. These two announcements help to demonstrate their strategic focus on the IT market. As IT is being transformed by software, it presents a major opportunity ...
---
VMworld 2018 sees new VMware cloud operations services drop

Thursday, August 30, 2018 by Christian Hargrave



At VMworld 2018, VMWare addressed the challenges of multi-­cloud environments head-­on, announcing new and enhanced VMware Cloud Services that will enable cloud operations, DevOps, and security and compliance teams to better manage cloud costs, operations, security, and compliance across clouds. The advancements to VMware's cloud operations platform includ...
---
State of DevOps in 2018

Thursday, August 30, 2018 by Richard Harris



DevOps Research and Assessment announced it has launched their latest report "Accelerate: State of DevOps 2018: Strategies for a New Economy" in collaboration with Google Cloud. Nearly 1,900 technical professionals worldwide participated in this year's study, contributing to research findings that drive excellence in the industry and allow organization...
---
VMworld 2018 developer highlights

Wednesday, August 29, 2018 by Christian Hargrave



VMworld 2018 has launched from the dock, debuting a ton of new cloud technology that ranges from multi-cloud operations to relational database services. To celebrate the company's 20th year anniversary, Pat Gelsinger, VMware CEO, and Ray O'Farrell, VMware CTO acquaint the audience with what superpowers it takes to make it in the world of technology. The d...
---
OPPO R17 phone releases in style

Tuesday, August 28, 2018 by Christian Hargrave



OPPO has officially released two new R series phones - OPPO R17 and R17 Pro. With the new product positioning of the R series, OPPO R17 and R17 Pro adopt a number of innovations to bring users a smartphone series that combines artistic design and elegant technologies. Brian Shen, Assistant Vice President of OPPO and Head of Marketing in China, said: "OPPO insis...
---
Wayfair CTO on experimentation at scale

Tuesday, August 28, 2018 by John Mulliken



Fans of street art will recognize the work of Shepard Fairey, the artist whose depiction of Andre the Giant made waves in 1989. His most iconic work is his portrayal of Barack Obama as "Hope," which dominated the 2008 U.S. presidential campaign and propelled his artistic endeavors into mainstream scrutiny. Fairey was an early believer in the power of scal...
---
Agile failure is common but this can help

Monday, August 27, 2018 by Rachel Burger



With the closing "ding" of the New York Stock Exchange, CA Technologies, the first software company to break $1 billion in revenue in 1989, confirmed that it would no longer be an independent company. Broadcom, a massive global semiconductor company, closed the deal at $18.9 billion, touting that its newfound ownership would bring diversity to its "mis...
---
AI features coming in Talla Intelligent Knowledge Base version 2

Friday, August 24, 2018 by Christian Hargrave



Talla launched version 2.0 of the Talla Intelligent Knowledge Base. This new platform update harnesses techniques in natural language processing and AI-powered automation to achieve significant benefits for revenue generating teams within companies. Rob May, Founder and CEO Talla said: "Businesses today are driven by information, but the way that information is...
---
Data masking report finds GDPR is pressing the need for solutions

Thursday, August 23, 2018 by Christian Hargrave



Dataguise has been recognized in a new report on data masking by Gartner titled, Market Guide for Data Masking. As data growth continues and data analytics becomes a mission-critical operation throughout the enterprise, Dataguise has been supporting the need to protect sensitive information in the wake of new data privacy regulations such as the General Data Protec...
---
Open Source ABL code release with Spark Toolkit

Tuesday, August 21, 2018 by Christian Hargrave



Progress has announced the release of Progress Spark Toolkit, a set of open source Advanced Business Language (ABL) code and recommended best-practices to enable organizations to evolve existing applications and extend their capabilities to meet market demands. "It has also enabled us to contribute to, and impact, the efforts of other Progress customers and par...
---
Pair programming with two brains and one keyboard

Tuesday, August 21, 2018 by Richard Harris



Programming is usually not a team sport. I like my headphones, my lights a certain way, and my space! But pair programming is the software development technique in which two programmers work in tandem at one workstation - ugg, I know. While at first blush it would seem to be more time consuming, Roger Neel, CTO and Co-Founder, Mavenlink says it's actually a much m...
---
Using GitHub in the classroom helps developers feel more included

Friday, August 17, 2018 by Richard Harris



A GitHub survey conducted with a combined 8,000 college professors and students has concluded in order to weigh in on whether experience-based or traditional computer science teaching methods proves to work best. In the study, Github measured the predicted learning outcomes from classes that utilized GitHub in their learning experience and those that did not. GitHub ...
---
NodeSource pricing tier has changed

Thursday, August 16, 2018 by Christian Hargrave



NodeSource announced the release of a new, integrated product platform. Teams can now benefit from a more cohesive set of solutions for Engineering and DevOps, as well as a more streamlined user experience. This release also marks the first time NodeSource has offered a free-forever pricing tier, targeted at individual developers or those working on small projects. An a...
---
Developing apps for the cloud to fuel faster releases

Wednesday, August 15, 2018 by David Jones



Businesses are moving faster than ever to deliver new software updates to their users, in order to ensure that their products and services are always aligned with expectations and continuously delivering top-notch customer experiences. They have to move quickly because that's what customers expect, thanks to companies like Amazon, who reportedly delivers new updat...
---
Android P developer notes

Wednesday, August 8, 2018 by Christian Hargrave



The official Android Pie release has been announced in a Google blog post which promises the rollout of some pretty substantial changes to authentication, navigation UI, task prediction, and more. With the software currently in beta and waiting for its official release, it's important that developers get ready to start planning their next moves in order to strike ...
---
Using GraphQL for building internal apps quickly

Wednesday, August 8, 2018 by Tanmai Gopal



The transition from IT's role in organizations, from a mere horizontal function to one of a strategic advantage, is playing out the world over. However, most change management techniques behind these efforts tend to disproportionately focus on end-user facing software - often at the cost of intra-organization or internal applications (apps). Internal apps prope...
---
Machine learning for the banking industry helps reduce criminal risk

Tuesday, August 7, 2018 by Richard Harris



Mindtree is using artificial intelligence and machine learning technology to help banks improve their ability to detect financial crimes and enhance reconciliation management. These service offerings are made possible through a partnership with Tookitaki's machine-learning-powered platform. Banks and other financial institutions are challenged by both the rising ...
---
OverOps Platform helps DevOps find misbehaving code with ML

Thursday, August 2, 2018 by Christian Hargrave



Machine learning meets bug detection with the announcement that OverOps made about the release of their new platform. DevOps teams will soon be armed with net new machine data to effectively evaluate the reliability of software they promote and implement a culture of accountability within their organizations, says OverOps with the release fo their platform. At its core,...
---
Soracom aims to simplify IoT with two new services

Thursday, August 2, 2018 by Richard Harris



Soracom, Inc. announced the release of its Krypton service, which helps simplify and lower the cost to securely provision connected devices in the field. Krypton uses SIM authentication to identify each unique device the first time it is connected to a cloud service. This allows shipment of devices with a common firmware image to end customers, who can then add un...
---
Better programmatic ads and fraud protection come from YouAppi upgrade

Wednesday, August 1, 2018 by Richard Harris



YouAppi, a growth marketing platform for premium mobile brands, just announced upgrades to its 360 Platform, initially launched last year. The 360 Platform hopes to address five critical needs for today's marketers: user acquisition, brand video, rewarded video, re-engagement and social media. Moshe Vaknin, CEO of Youappi had this to say; &ldquo...
---
GDC 2019 adds five new members to the advisory board

Monday, July 30, 2018 by Richard Harris



The Game Developers Conference (GDC) 2019 has announced five new additions to the Advisory Board of the upcoming conference, which will help further bolster its Programming, Business & Marketing, Design, and Production & Team Management Tracks. The new additions to its Main Conference Advisory Board span creators & contributors to titles such as the Ratch...
---
Game Developers Conference is now accepting submissions

Monday, July 23, 2018 by Richard Harris



UBM Tech Game Network, the organizers of the Game Developers Conference (GDC) 2019, are accepting submissions to present lectures, roundtables, panels and tutorials from now until Thursday, August 16th at 11:59 PM PT. This will be the 33rd edition of GDC, the world's largest and longest-running event for game developers, and organizers are keen to feature cutting-...
---
Featured Stories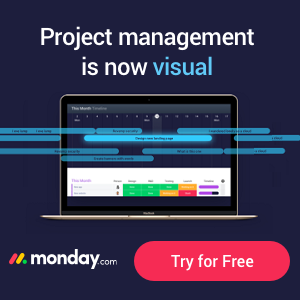 Stay Updated
Sign up for our newsletter for the headlines delivered to you

SuccessFull SignUp

co