mozilla
mozilla news search results
Developer news items we found relating to mozilla
49 results
---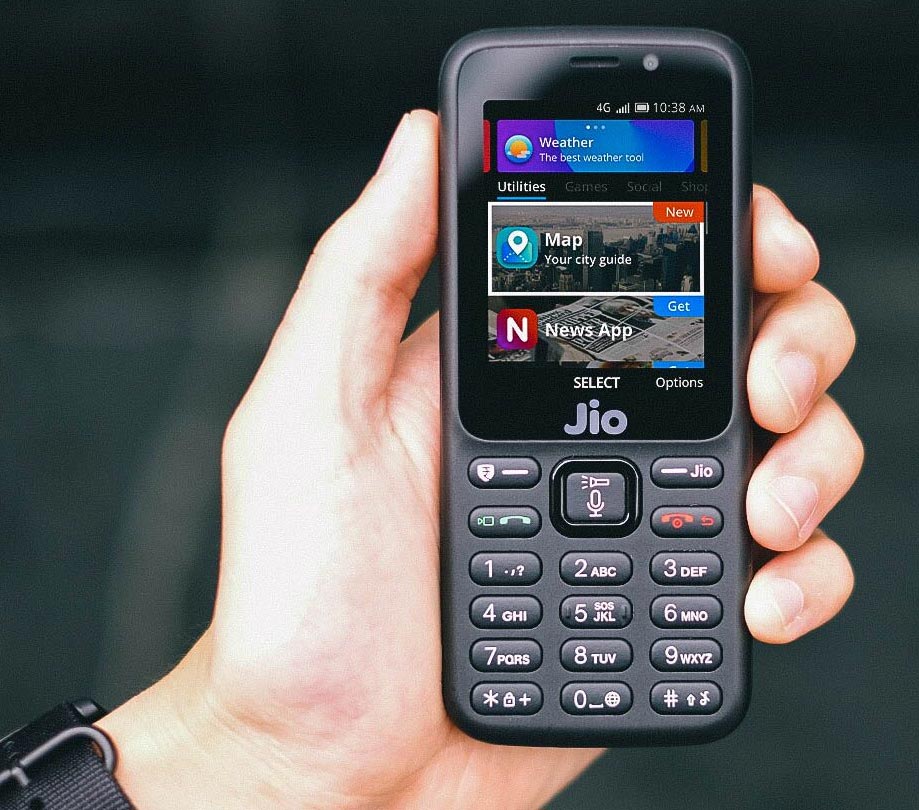 KaiOS talks smart feature phones and app developers

Wednesday, June 13, 2018 by Richard Harris



KaiOS is a Linux-based mobile operating system built on a fork of Firefox OS that first appeared in 2017 and was developed by KaiOS Technologies Inc. in San Diego. We recently chatted with Tim Metz, Marketing Director at KaiOS Technologies, about KaiOS' emerging operating system for smart feature phones. We discuss why these devices are becoming relevant again, what...
---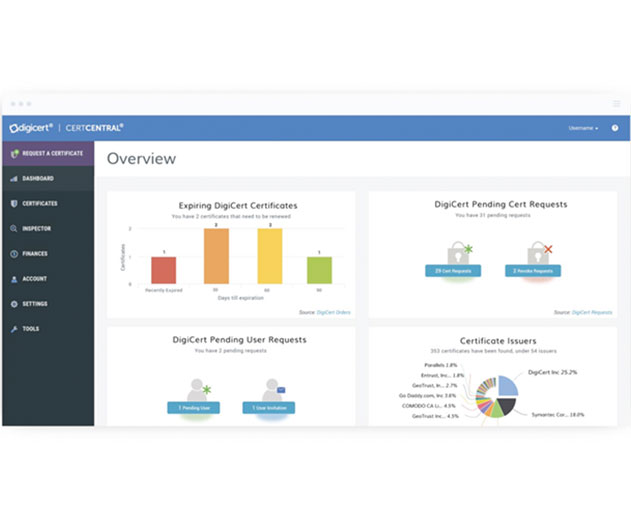 DigiCert reaches milestone for replacing Symantec certs

Tuesday, March 20, 2018 by Christian Hargrave



DigiCert Inc. announced a major milestone: less than 1 percent of the top 1 million sites have yet to replace Symantec-issued certificates affected by upcoming browser distrust action. Mozilla released figures from its latest telemetry report earlier this week showing 1 percent with certificates to be untrusted.For site owners still affected by beta releases of Firefox ...
---
Tech Superwomen Summit 2018 announces their lineup

Tuesday, February 27, 2018 by Richard Harris



Tech By Superwomen announced its second Tech Superwomen Summit (TSWS18), happening May 3-4, 2018 at the City View at Metreon in San Francisco. The Summit is committed to helping enable greater diversity in the tech space, bringing women and men together to speak about the roles of responsibility, accountability and highlights paths forward to transform tech culture and ...
---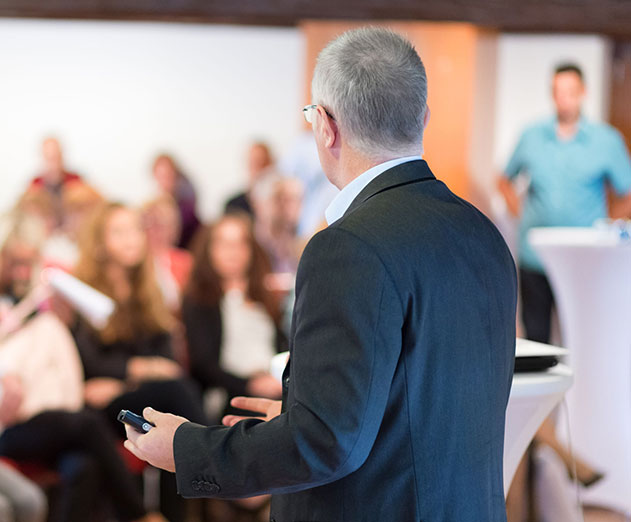 W3C Publishing Summit event docket announced

Friday, August 18, 2017 by Christian Hargrave



The World Wide Web Consortium (W3C) announced the program of its inaugural W3C Publishing Summit to be held 9-10 November 2017 in the San Francisco Bay area, California, featuring keynotes from Internet pioneer and futurist Tim O'Reilly and Adobe CTO Abhay Parasnis.Publishing and the Web interact in innumerable ways. From schools to libraries, from design to production ...
---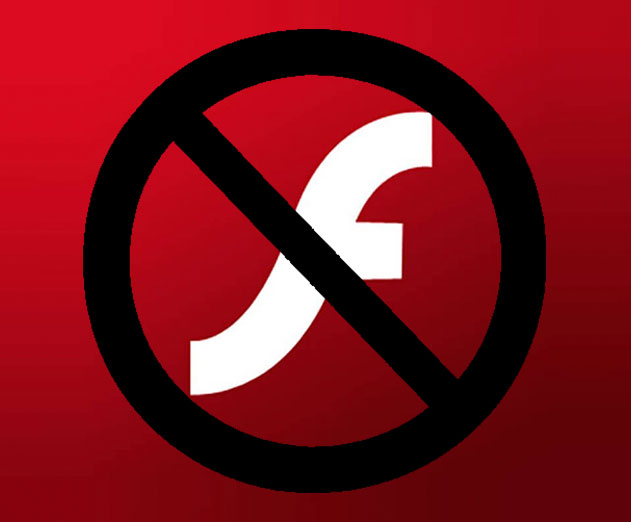 Adobe will be stopping updates for Flash by 2021

Friday, July 28, 2017 by Richard Harris



Adobe has announced its plans to stop updating and distributing Flash Player at the end of 2020. As open web standards like WebGL and HTML5 rapidly advanced to offer many of the web game development capabilities provided by Flash, it became clear that Flash's lifespan was limited.As a result, Facebook has partnered with game developers to support their HTML5 efforts, he...
---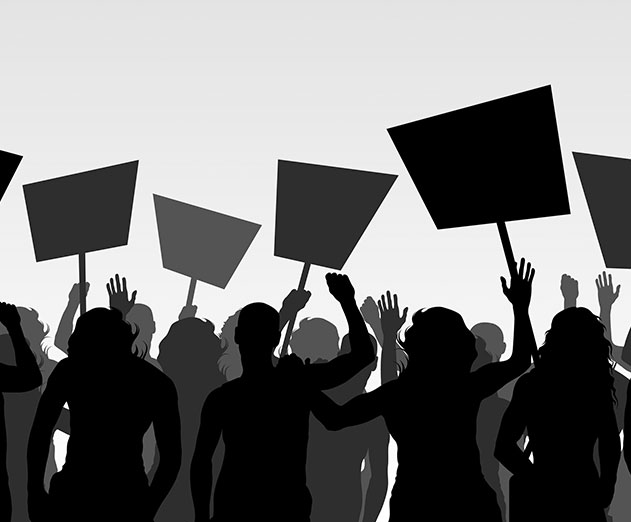 Net neutrality day set to be the largest online protest in years

Thursday, July 6, 2017 by Richard Harris



Urban Dictionary, Bandcamp, Automattic (who run WordPress) and Discord are among latest major web platforms to join the Internet-Wide Day of Action to Save Net Neutrality scheduled for July 12th to oppose the FCC's plan to slash Title II, the legal foundation for net neutrality rules that protect online free speech and innovation. Twitter, Reddit, Netflix, Amazon, Kicks...
---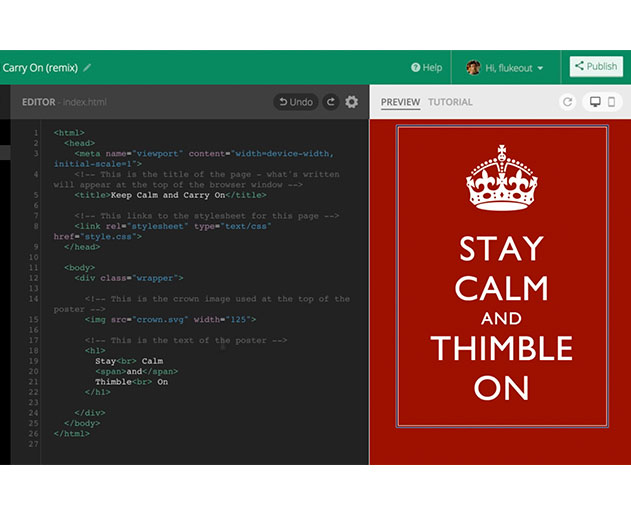 Mozilla updated Thimble but there is more to the story

Wednesday, June 21, 2017 by Richard Harris



Mozilla's best-known open source project is likely the Firefox browser. But ask a computer science teacher or budding coder what Mozilla project they hold most dear, and you may receive a different answer: Thimble.Thimble is Mozilla's free, educational code editor for teaching and learning HTML, CSS and JavaScript. It's a highly visual and interactive tool: Every new ta...
---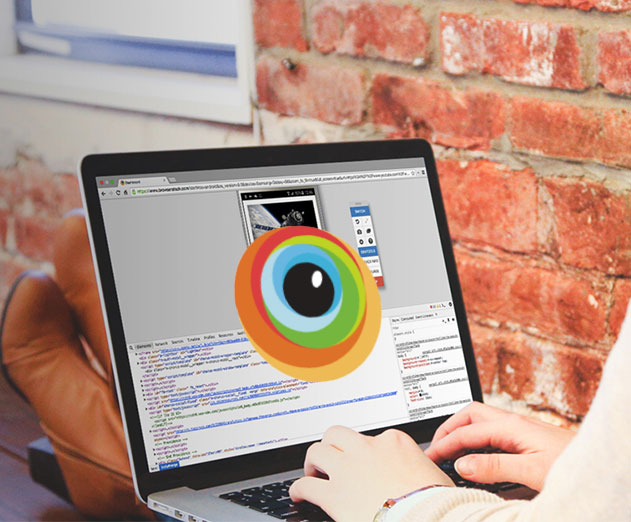 Mozilla partners with BrowserStack to test mobile websites

Friday, March 3, 2017 by Michael Haynes



Mozilla, the maker of Firefox, and a pioneer and advocate for the Web for more than 15 years has announced a partnership with BrowserStack to enable developers to test mobile websites on both iOS and Android devices to ensure sites run flawlessly in Firefox.BrowserStack is a mobile and web testing platform that is trusted by more than 36,000 companies globally including...
---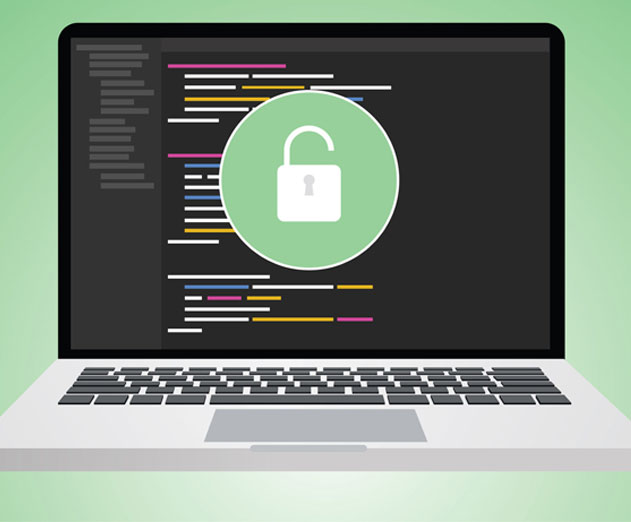 Inclusive Development gets open source tools from IBM

Thursday, February 9, 2017 by Christian Hargrave



Editors note: Submitted by Moe Kraft, Accessibility Transformation Lead, IBM Accessibility ResearchIBM is embarking on a new era of open source accessibility by releasing tooling, samples and design patterns to help streamline the development of inclusive web and mobile applications.They have recently released two new projects on the developerWorks/open community, AccPr...
---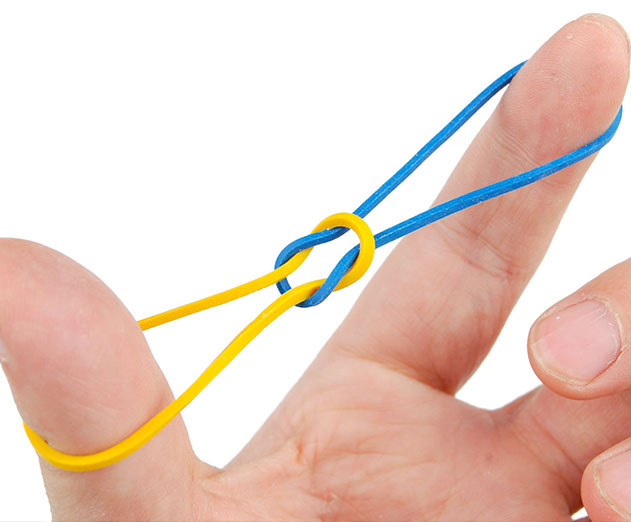 Why search has become the backbone of mobile apps

Thursday, November 17, 2016 by Richard Harris



Elasticsearch is an open source distributed full text search engine built on top of Apache Lucene. We recently connected with Gaurav Gupta, VP of Products for Elastic, the company behind Elasticsearch to chat about how search is being used to significantly boost both user adoption and improve the bottom line. He also shared with us what he believes are the thr...
---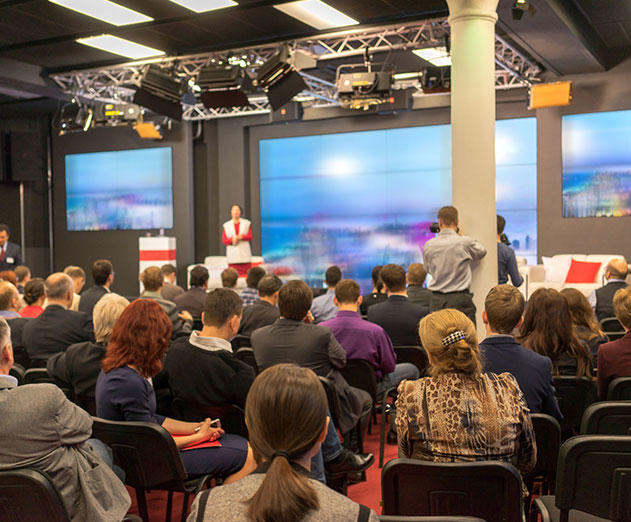 Here's what happened at VisionMobile's Future Developer Summit

Wednesday, October 19, 2016 by Christian Hargrave



VisionMobile hosted a first of its kind, Future Developer Summit, on October 4, 2016 in Santa Clara. The event was organized in association with Catchy Agency and was hosted by Intel at their Executive Briefing Center. The Future Developer Summit is an exclusive, invite-only Director-level event where developer relations leaders gather to network, exchange program...
---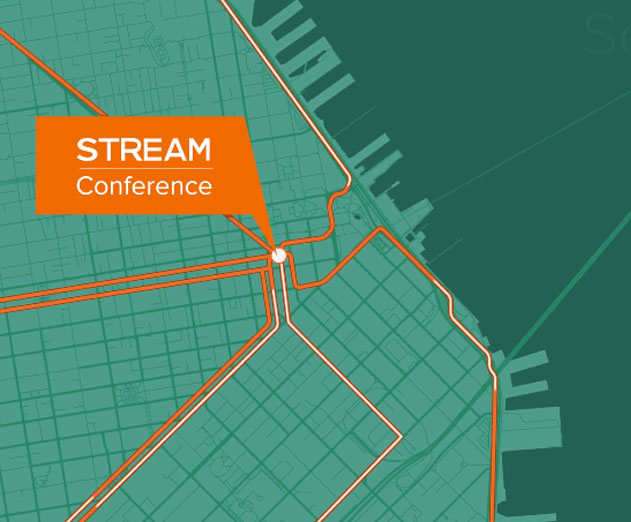 Stream Conf 2016 Will Tackle Data Streaming Technologies in September

Thursday, May 26, 2016 by Richard Harris



Stream Conf 2016, which covers the technologies, architectures and business strategies for the streaming web, will be held in San Francisco on September 28, 2016, at the Bently Reserve in San Francisco. The event provides insights into learning how always-on data streams can be managed, scaled, secured and monetized.The agenda for Stream Conf 2016 includes tracks, ...
---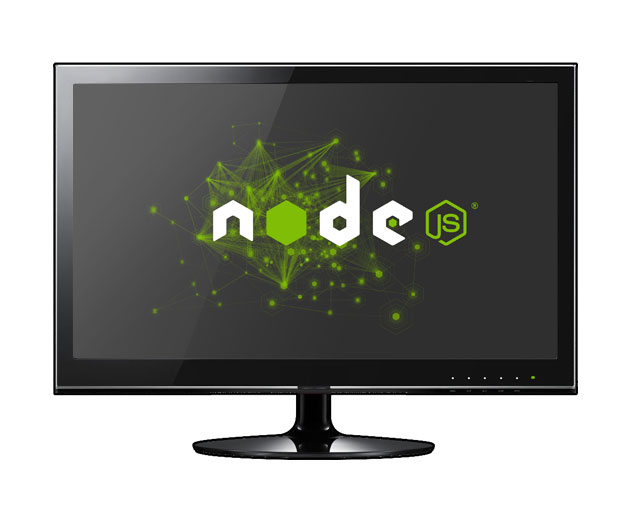 Learn Why Node.js is an Open Source Juggernaut

Saturday, February 20, 2016 by Richard Harris



The Node.js Foundation was created last year to support the open source community involved with Node.js, which offers an asynchronous event driven framework designed to build scalable network applications. Node.js is a JavaScript runtime built on Chrome's V8 JavaScript engine. It uses a non-blocking I/O model that makes it lightweight and efficient. Node.js' packag...
---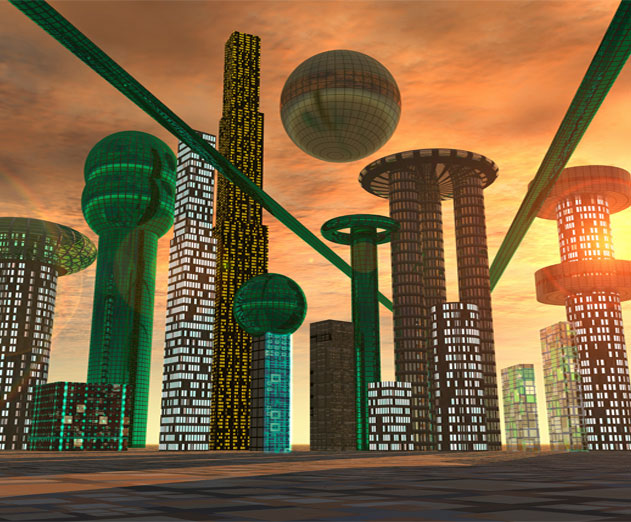 SVG Is the Future of Graphics and Here's Why

Friday, June 19, 2015 by Simon Wieczner



The enterprise is growing increasingly digital, with data visualization and GIS mapping just a few of the current drivers. In this environment, it's more important than ever that companies have the ability to interact with images without loss of clarity or resolution issues. Scalable vector graphics, or SVG, coupled with an HTML5 document viewer, are critical to support...
---
Mozilla Taps Tappx for Firefox OS Collaborative Cross Promotion Advertising

Thursday, May 14, 2015 by Richard Harris



Mozilla has announced that Tappx, an open cross-promotion community for app developers, will offer its no-cost advertising service to Firefox OS developers. Tappx is based on a collaborative sharing economy, where members host advertising on each other's apps. Tappx runs on credits (called Tappix) that are earned whenever a developer advertises another member's app...
---
Mozilla Releases New Trainspotting Blog Series to Track Firefox Releases

Tuesday, April 28, 2015 by Richard Harris



The Firefox team is hosting a new blog series called Trainspotting on Mozilla Hacks which is designed to help Web developers keep up with what's new, what's changed and what is coming soon in all of the Firefox's, the Web platform, and the Mozilla tools for building the Web.The Trainspotting name comes from the way Mozilla develops Gecko and Firefox on a "train model" a...
---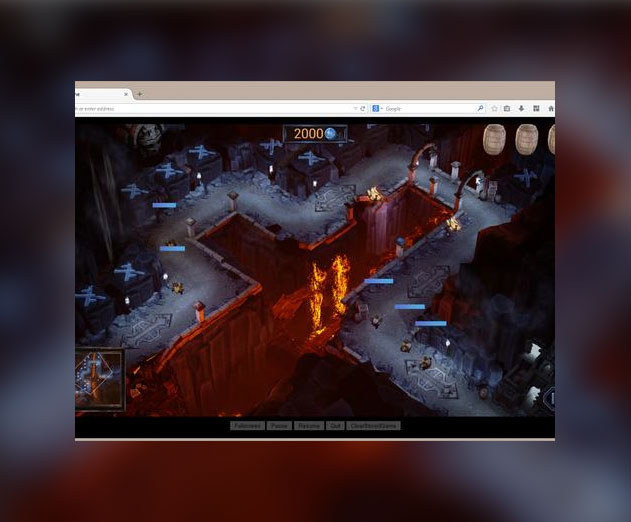 App Developers Can Preview HTML5 and Maxwell GPU Games Built with Epic's Unreal Engine 4

Thursday, November 13, 2014 by Richard Harris



Mozilla and NVIDIA are working with the team at Epic Games to release two Unreal Engine 4 (UE4) projects that show the flexibility of the game development engine.Unreal Engine Strategy Game Demo for HTML5Hosted at Mozilla Demo Studio as part of Firefox's 10th anniversary feature, Epic Games' tower defense game sample is a showcase for high-performance 3D content running...
---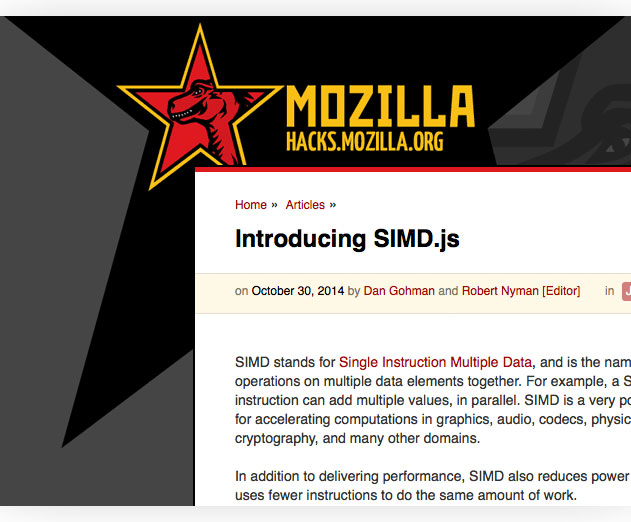 New SIMD.js API Being Developed by Intel, Google, and Mozilla for JavaScript

Monday, November 3, 2014 by Richard Harris



SIMD.js is a new API being developed by Intel, Google, and Mozilla for JavaScript which introduces several new types and functions for doing SIMD computations.SIMD stands for Single Instruction Multiple Data, and is the name for performing operations on multiple data elements together. For example, a SIMD add instruction can add multiple values, in parallel. SIMD is a p...
---
MEF Global Forum 2014 to Examine Mobile Economy Trends

Monday, October 27, 2014 by Richard Harris



The MEF Global Forum 2014 returns to San Francisco on 17th - 19th November 2014 at the Westin San Francisco Market Street. The event is hosted by the MEF, a trade association for companies wishing to monetize their products & services via mobile.The main conference takes place over two days as it explores mobile innovation and global trends: - Innovation Day (N...
---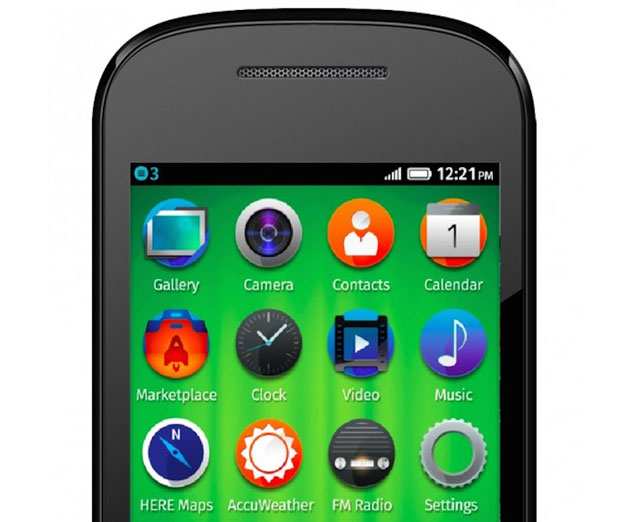 Firefox Smartphone OS is Now Available in 24 Countries

Wednesday, October 15, 2014 by Richard Harris



Mozilla has announced that the Firefox OS is now available on three continents with 12 smartphones offered by 13 operators in 24 countries. Mozilla has been pushing its Firefox OS as an opportunity to use Web as a platform, outside the proprietary mobile operating systems.Three new smartphones have been launched in India and one in Bangladesh over the last few weeks as ...
---
New Dynamsoft SDK Supports Document Scanning for HTML5 Browsers

Monday, September 15, 2014 by Richard Harris



Dynamsoft has announced that it has upgraded its web TWAIN software development kit (SDK) to include support for the development of document scanning modules within the HTML5-based Google Chrome and Mozilla Firefox (version 27 and above) browsers. The new abilities were introduced to help solve the problem for developers of browser providers who are phasing out sup...
---
Two Low Cost Smartphones Launched in India Running FireFox OS

Tuesday, September 2, 2014 by Stuart Parkerson



Mozilla is betting on the potential of low cost phones running its open Web standards/HTML5 FireFox OS to make it a viable option as a mobile operating system. Recently two new low priced phones have been launched in India running FireFox.Intex Technologies has launched a FireFox powered smartphone with introductory pricing of Rs. 1999 (around $33US). The Intex Cloud FX...
---
What Web Developers Need to Know About Opera Mini 8 for iOS

Monday, June 30, 2014 by Richard Harris



Opera's new Opera Mini 8 for iOS is a completely redesigned product that, for the first time, offers three different browser modes, two of which save time and money for the consumer or get them connected on slow networks that other browsers can't handle.For those who have upgraded from the previous version, it will start in Mini mode. New installs will open in Turbo mod...
---
Mozilla's WebIDE Offers Developers In Browser Building and Editing Features to Create HTML5 Apps

Wednesday, June 25, 2014 by Stuart Parkerson



Mozilla is adding in-browser editing features across devices with WebIDE, built directly into Firefox, providing a functioning blueprint app and tools needed create, edit, and test a new Web application right from a browser. WebIDE provides the ability to install and test apps on Firefox OS devices and simulators and integrates the Firefox Developer Tools...
---
Latest Firefox OS 1.3 Release Helps Game Developers Improve User Experience

Monday, May 12, 2014 by Richard Harris



Mozilla has released the next update to Firefox OS which offers app developers the arrival of new platform technologies such as WebGL, asm.js and WebAudio for creating more immersive games with better audio effects.Highlights from the release:Improved support for Graphics and Gaming: The update will ship WebGL, asm.js and WebAudio supp...
---
New Version of Ludei CocoonJS Provides PhoneGap Alternative for Developers to Compile HTML5 Apps

Saturday, April 12, 2014 by Stuart Parkerson



Ludie has announced CocoonJS 2.0, the latest version of its platform which allows developers to compile HTML5 apps.With CocoonJS 2.0 developers can compile their project in the Canvas+, Ludie's accelerated canvas to accelerate a game, or WebView+, the Chromium-based WebView able to run DOM-based games and apps. This allows developers to take advantage of each ...
---
Unity 5 Game Platform Announced With New Physically Based Unified Shading System and Geomerics' Lighting System

Tuesday, March 18, 2014 by Stuart Parkerson



Unity has announced the upcoming release of its new Unity 5 platform, to be available later this year. The company has had a major presence at the GDC and took the opportunity to announce Unity 5.0, ushering in its foray into the 64-bit era.Included in the new platform is an upgrated PhysX to 3.3, and a new multithreaded job scheduler. And new start of the art physicall...
---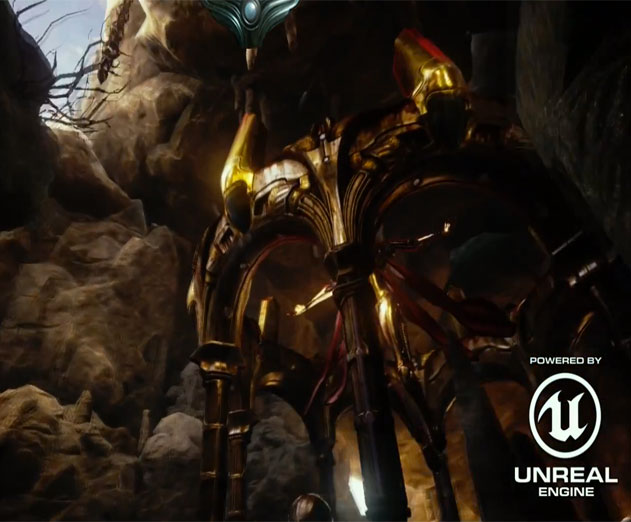 Mozilla and Epic Preview Unreal Engine 4 Running in Firefox To Scale from PC | Console to Mobile Gaming Development

Monday, March 17, 2014 by Stuart Parkerson



Mozilla is flexing its Firefox gaming muscles as it joins with Epic Games to demonstrate the ability of the Web as a platform for gaming by porting Unreal Engine 3 to the Web. Epic Citadel, using asm.js, is a supercharged subset of JavaScript pioneered by Mozilla. Unreal Engine 4 is built to power the next generation of ...
---
Google Believes it Will Rule Smart Wearable App Market With New SDK

Thursday, March 13, 2014 by Stuart Parkerson



Sundar Pichai with Google has dropped the news that Google will release an SDK for the wearable's market in a couple of weeks. He discussed the SDK during a presentation at SWSX on Sunday.It's the latest salvo in the war for app domination by the two biggest players in the market. Last week Apple launched CarPlay with Ferrari, Mercedes-Benz, Honda, Hyunda...
---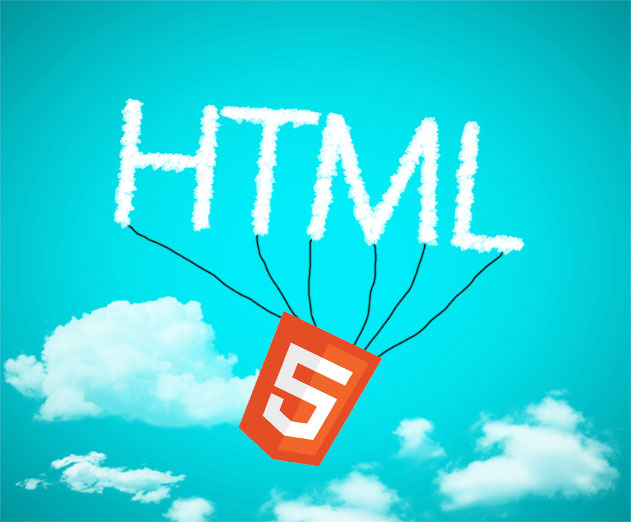 Trends That Will Drive HTML5 This Year

Monday, March 3, 2014 by Robert Grossberg



2014 promises to be a big year for HTML5 mobile games. As the CEO of a NYC-based mobile web game distribution company, I see three trends application developers should look for this year that will drive the HTML5 resurgence. Trend Number 1: HTML5-based mobile web app demand will skyrocket There is a growing set of HTML5 app stores that are all looki...
---
Mozilla Announces New Dual Core App Developer Reference Phone, Firefox OS PhoneGap Integration

Monday, February 24, 2014 by Stuart Parkerson



It's going to be a week of announcement overload as companies try to maximize their access to media at the Mobile World Congress so hold on as a cornucopia of mobile news is served.Mozilla joins the fray with a number of announcements, including a 4.5-inch dual-core reference phone, enabling developers to test new Firefox OS features and apps against different memo...
---
Mobile App Privacy Policy: Do You Have One

Saturday, February 22, 2014 by Andrew Bud



What's wrong with collecting personal information? In short – nothing. Commerce has always been about a mutually beneficial exchange; providing products and services in return for cash or an equivalent value exchange. New business models such as free-2-play or ad-funded content have accelerated the growth of the data-fuelled app economy. However the data collected ...
---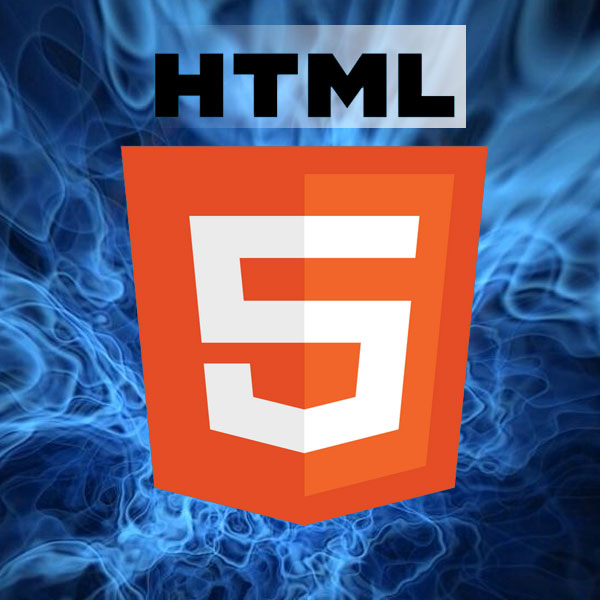 5 Reasons HTML5 is Right for You and Your Next App

Friday, January 24, 2014 by Dmitry Sergeev



When it comes to creating an app, many developers choose the iOS or Android path to market. However, these shouldn't be the only options that are considered. HTML5 is picking up steam worldwide and for good reason. It provides many benefits for developers that native apps simply don't have – from the development process down to the user acquisition stage. ...
---
Panasonic to Adopt Mozilla Firefox OS Open Platform for Next Generation Smart TVs

Sunday, January 12, 2014 by Richard Harris



Mozilla has scored another win in its efforts to expand its Firefox Os with the announcement that it is joining with Panasonic to bring Firefox to the next generation of smart TVs. Here is what Panasonic and Mozilla has to say about the partnership:The development of the new Firefox OS platform aims to deliver more expansive access into smart TVs by...
---
Mozilla and Goo Promote US$45K Game Creator Challenge to HTML5 App Developers

Wednesday, December 11, 2013 by Stuart Parkerson



Mozilla and Goo are looking for all developers, from experienced game creators and JavaScript coders to those with just a little coding knowledge, to enter the Game Creator Challenge and a chance to win a part of US$45K. The contest is running now through January 14. To create games, contestants will use the Goo platform consisting of Goo Engine – a 3D J...
---
Firefox for Android Included on Two New Devices

Wednesday, November 13, 2013 by Stuart Parkerson



Mozilla has announced that Firefox for Android will be preinstalled on two new mobile devices this year. Firefox for Android will be included on the new Kobo Arc Tablets and the GIGABYTE GSmart Simba SX1 smartphone. Firefox for Android will be preinstalled on the new Kobo Arc 7, Kobo Arc 7HD and Kobo Arc 10HD tablets from Kobo, an eReading company. The Kobo Arc tablets...
---
Goo Technologies Launches Goo Create

Thursday, October 31, 2013 by Richard Harris



HTML5 graphics leader unveils first professional platform for high-end web graphics Stockholm, Sweden – October 31, 2013 – Goo Technologies, the leader in HTML5 high-end graphics for games and interactive visualizations on the web and the company behind the Goo Engine®, today announced the launch of Goo Create®, the first professional platform for high-end web grap...
---
Mozilla Announces Firefox OS Update (1.1), Hosts Second Round of Firefox OS Market Launches

Wednesday, October 16, 2013 by Richard Harris



Mozilla has announced that Firefox OS smartphone partners are planning future expansion into more markets. Also announced was version (1.1) of the Firefox OS. The ALCATEL ONE TOUCH Fire and the ZTE Open Firefox OS phones are currently available from Telefónica in Spain, Colombia and Venezuela and Deutsche Telekom in Poland. There are plans to launch Firefox OS phones i...
---
Don't Miss the App Developer Weekly News Roundup

Saturday, October 5, 2013 by Richard Harris



Top Stories for the week of 10/5/2013App Marketing 101; Crush the Competition and Rule the App StoreWhen you're wrapped up with writing code or testing your app one last time, thinking about marketing it might be the last thing in your mind. After all, building an app is a big accomplishment. But it is just step one on your path to achieving your goals. Whether you're b...
---
Mozilla Shumway an HTML5 JS renderer for SWF files for Firefox

Wednesday, October 2, 2013 by Richard Harris



Shumway is an HTML5 technology experiment that explores building a faithful and efficient renderer for the SWF file format without native code assistance. Many have found it to be an effective path away from Flash into HTML5. It's community-driven and supported by Mozilla. The goal is to create a general-purpose, web standards-based platform for parsing and rende...
---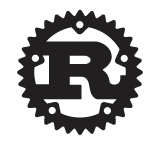 Rust 0.8 Released

Friday, September 27, 2013 by Richard Harris



Rust is a curly-brace, block-structured expression language with a focus on safety, performance and concurrency. It visually resembles the C language family, but differs significantly in syntactic and semantic details. Mozilla and the Rust community are pleased to announce version 0.8 of the Rust compiler and tools. This was another very active re...
---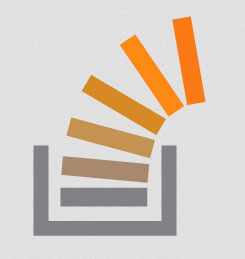 List of Completely Free Programming Books

Thursday, September 26, 2013 by Richard Harris



If you are looking for a free way to dive into programming, I've got the source for you. Head on over to stackoverflow and check out this growing list of books online or offline that you can use to either get started with, or sharpen your app development mastery.Everything from C# essentials to Learning Node.JS is there, free to grab and enjoy!Here are a few o...
---
MEF launches AppPrivacy™ the online privacy tool for mobile app developers to build consumer trust

Thursday, September 12, 2013 by Richard Harris



Free global service and resources backed by international industry Working Groupwww.appprivacy.net 12 September, 2013, London and San Francisco: MEF, the global community for mobile content and commerce, today launched AppPrivacy™ with the goal to build consumer trust in mobile apps by helping developers apply best practice in the collection and sharing of per...
---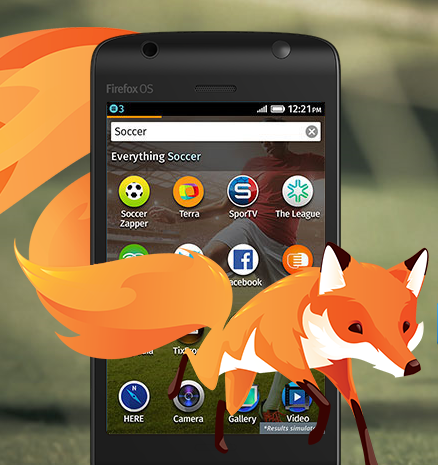 Mozilla Temps App Developers With Round 2 of Free Firefox Phones

Thursday, September 5, 2013 by Stuart Parkerson



In May Mozilla launched the Phones for Apps for Firefox OS to encourage app developers to port their HTML5 apps to the Firefox platform. The free Geeksphone Keon phone program maxed out and many developers were unable to get a free phone. Mozilla has restocked its phone inventory and is again enticing developers to port their current HTML5 app. The company is not guara...
---
One Click Carrier Billing Payments Now for Firefox Phone Developers Too

Wednesday, August 7, 2013 by Richard Harris



Mozilla Firefox developers will soon have a new choice in how they monetize their Firefox phone apps for the soon to be released Firefox phones, by choosing to use Bango - a carrier billing platform that will let users pay for apps, and in-app purchases with one simple tap and no real billing process.Mozilla has signed mobile payments company Bango to allow op...
---
BlackBerry and Mozilla Developing Peach Security Tool

Friday, August 2, 2013 by Michael Haynes



Security experts at BlackBerry and Mozilla have teamed up to further develop a testing tool aimed at discovering and fixing software vulnerabilities in Web browsers.The security testing tool "Peach" was created by Michael Eddington of Deja vu Security in 2004 and has been under active development for almost 10 years, but it will now have the strength of Blackberry and M...
---
MWC 2013 Nokia highlights and awards

Friday, March 1, 2013 by Richard Harris



If MWC were the Oscars, no doubt Nokia would be one of the most talked about winners of the night! They had many new announcements at the show, and walked away with several awards. Here are the highlights.AnnouncementsOn Monday they introduced the Nokia Lumia 520, the Nokia Lumia 720, the Nokia 301 and the Nokia 105. They also announced the HERE suite (HERE Maps, H...
---
Build a Firefox app and sell it anywhere

Thursday, February 28, 2013 by Richard Harris



The Firefox Marketplace for Firefox OS may look similar to the iOS Apple Store or Google Android Play Store but there is something different lying under the hood for developers. It does not lock you into Mozilla or into using a Firefox OS phone for apps you create.The Firefox market enables developers to sell a web app that will run on any open web device by way of...
---
Everything.me, can it really bridge HTML5 and Native apps

Wednesday, November 28, 2012 by Richard Harris



Native apps are stealing the show when it comes to usage and functionality on mobile devices these days, but a lot of companies continue to hold out hope that more open HTML5-based mobile web services will ultimately win the day. In the meantime, those who can straddle the two worlds beautifully and effectively may end up the winners.One example comes in the form of Eve...
---
Featured Stories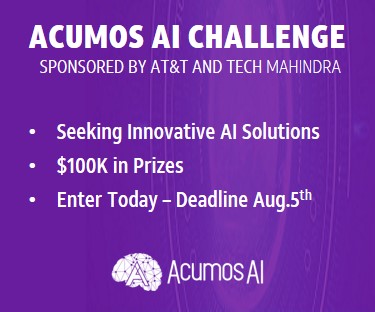 Stay Updated
Sign up for our newsletter for the headlines delivered to you

SuccessFull SignUp

co