mobile payments news search results
Developer news items we found relating to mobile payments
59 results
---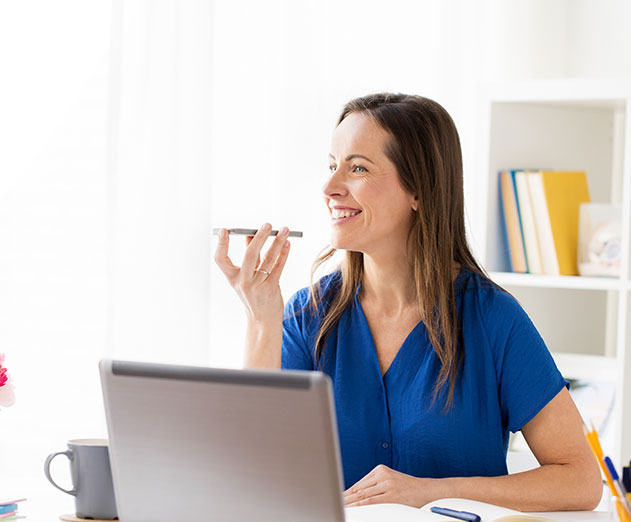 Voice to text in multiple languages for speech-enabled apps
Monday, November 13, 2017 by Rebecca Ray

It seems that our fingertips will finally get some rest from the constant tap-tap-tap on keyboards that continue to shrink beyond recognition. Companies such as Amazon, Baidu, Google, and Microsoft are working to take us into a voice-activated future. Their speech-enabled platforms are designed to support natural language conversations with the devices, gadgets, sensors... Read More
---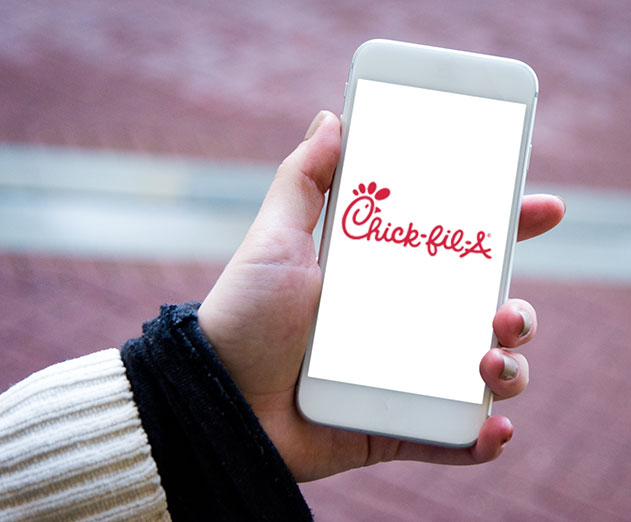 Chick-fil-A used visual A/B testing to improve mobile experience
Wednesday, November 08, 2017 by Richard Harris

Mobile visual A/B testing is a process by which enterprises of all sizes are seeing satisfying results, all while companies are simultaneously increasing the value of their mobile presence. We sat down and talked with both Aaron Glazer, the CEO and Co-Founder of Taplytics, and Jay Ramirez, the Mobile Product Manager at Chick-fil-A Corporate, to learn about how the Chick... Read More
---
Free Machine learning solutions via the Acumos Project
Friday, November 03, 2017 by Richard Harris

The Linux Foundation has introduced the Acumos Project, a new project that is still in formation and aims to make artificial intelligence (AI) available to everyone by providing a common framework and platform for the free exchange of machine learning solutions.The founding organizations include AT&T and Tech Mahindra, a company specializing in digital transformatio... Read More
---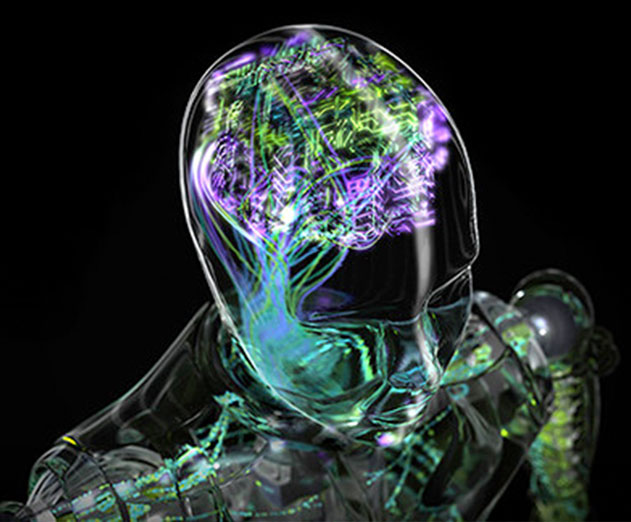 NVIDIA teaching developers about the power of AI
Friday, November 03, 2017 by Richard Harris

NVIDIA has announced a broad expansion of its Deep Learning Institute (DLI), which is training tens of thousands of students, developers and data scientists with critical skills needed to apply artificial intelligence. "The world faces an acute shortage of data scientists and developers who are proficient in deep learning, and we're focused on addressing that need," sai... Read More
---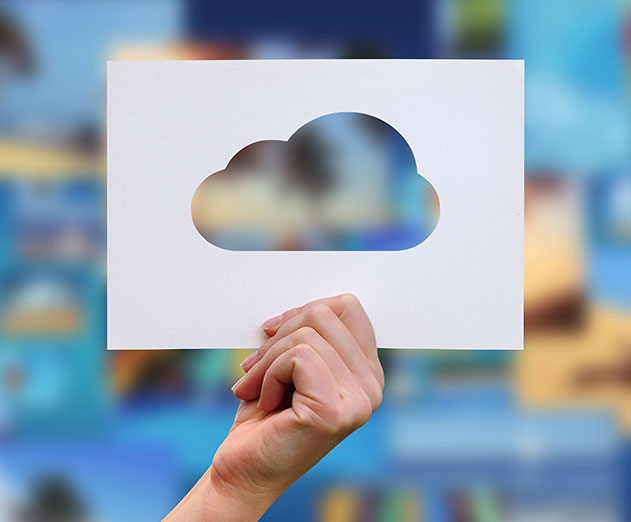 MariaDB reports successful investment round led by Alibaba
Thursday, November 02, 2017 by Richard Harris

MariaDB Corporation announced that it raised $27 million in an investment led by Alibaba Group. Combined with a recent $27 million investment from the European Investment Bank (EIB), this latest capital brings MariaDB's total funding this year to $54 million. MariaDB will continue its collaboration with Alibaba Cloud, the cloud computing arm of Alibaba Group, to deliver... Read More
---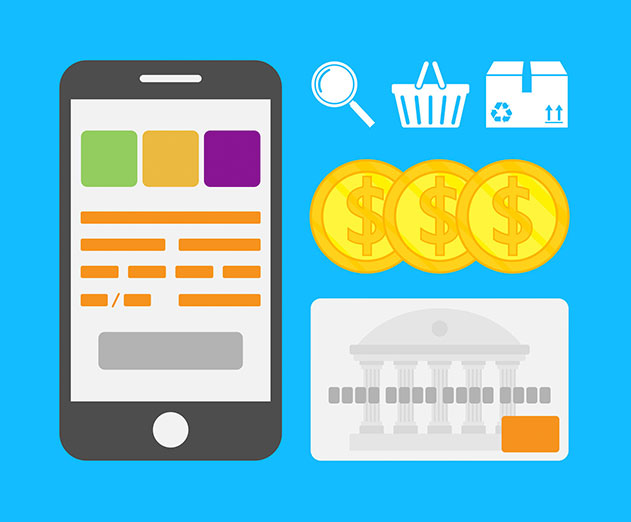 Viaplay launches direct carrier billing with Fortumo
Friday, August 25, 2017 by Richard Harris

The video streaming service Viaplay and the mobile payments company Fortumo announced the launch of a direct carrier billing partnership. Users can now purchase access to both Viaplay and Viaplay Sport by charging the payment to their mobile phone bill or deducting it from their prepaid SIM card balance. The first market where the payment method has been rolled out is E... Read More
---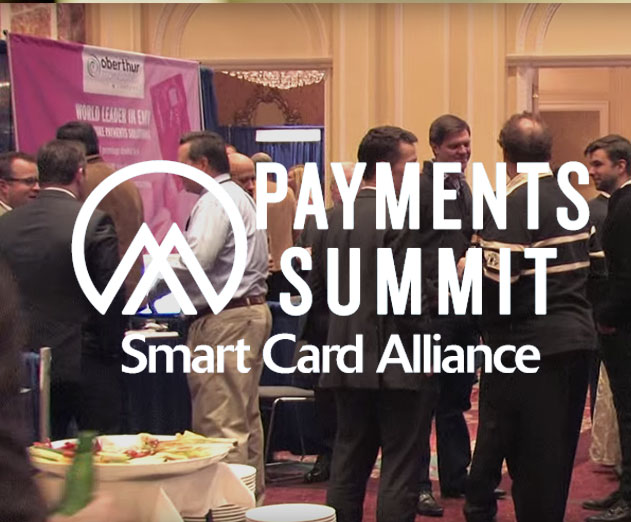 Smart Card Alliance 2017 Payments Summit coming end of March
Thursday, March 02, 2017 by Christian Hargrave

What are the latest trends in U.S. payments? What is the status of the U.S. EMV migration? What does the future hold for mobile and contactless payments? How will the Internet of Things (IoT) impact the payments landscape? Top-level payments executives from the EMV, mobile, transportation and IoT industries will answer these questions and more at the Smart Card Alliance... Read More
---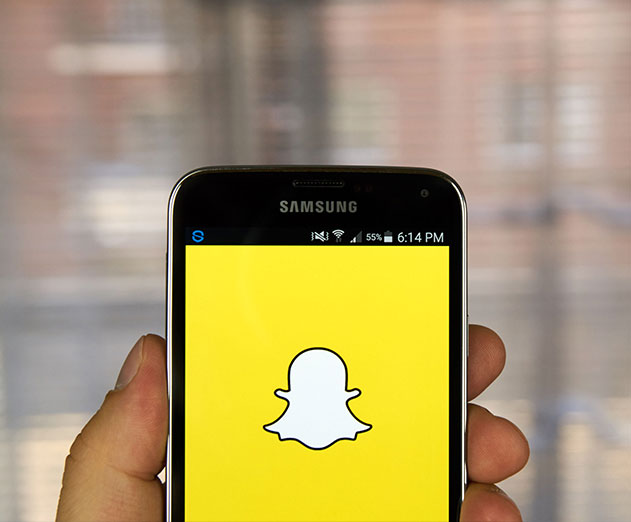 How much is Snapchat really worth?
Monday, February 27, 2017 by Christian Hargrave

Every year Brand Finance values the brands of thousands of the world's biggest companies. Snapchat's brand has been found to be worth only US$1.7 billion. This is 8-9% of the suggested US$19.5-22 billion company value range, an unusually low percentage which suggests that the target may be over-ambitious. Brand Finance's CEO David Haigh comments, "'Brand Finance has val... Read More
---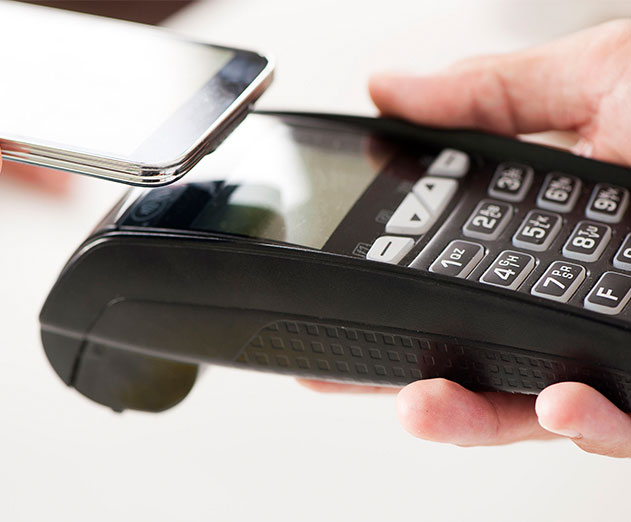 Vantiv: An open ecosystem approach to integrated payments
Wednesday, December 07, 2016 by Richard Harris

It's no secret, innovation within the payments industry is at an all-time high and there are no signs of slowing down. By providing developers with the tools to move the payments industry forward, Vantiv looks to be a driving force for growth in the years to come.We recently sat down with Moin Moinuddin, SVP of IP product at Vantiv, to discuss Vantiv's open-... Read More
---
Private Cloud Services From Breakthrough Technology Group Goes Hyper-Converged
Wednesday, September 28, 2016 by Richard Harris

Breakthrough Technology Group (BTG) has confirmed the evolution of its Private Cloud Services to hyperconverged architecture. Based on software-defined storage and software-defined data center, BTG Adaptable Cloud Services provide dedicated, segregated infrastructure and single tenancy in a private cloud. Hosted in its BTG's SSAE 16 certified data centers, Adaptable Clo... Read More
---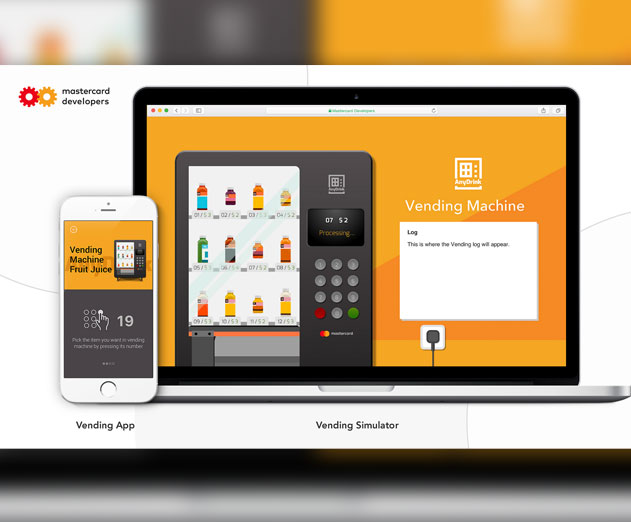 New Mastercard Developers Program Offers a Suite of New Commerce API's
Wednesday, September 28, 2016 by Richard Harris

Mastercard is making it even easier for developers to create next-generation commerce solutions with the launch of Mastercard Developers. This single gateway enables Mastercard partners to access a diverse range of Application Programming Interfaces (APIs) across payments, data and security. The platform also includes a 'New and Experimental' API category... Read More
---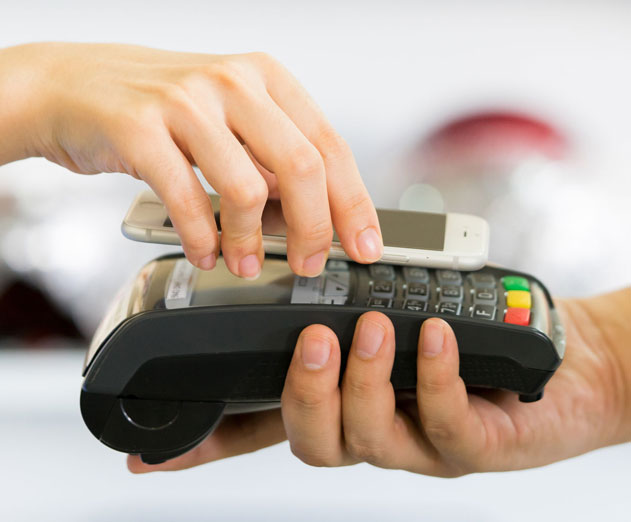 Mobeewave Tells Us About the Challenges With Mobile Wallets
Monday, September 26, 2016 by Richard Harris

Mobeewave is a Montreal-based FinTech company that has developed a patented technology that will enable banks around the world to capitalize on the market for cash-in-hand transactions. Their game-changing payment acceptance platform facilitates in-person, proximity mobile payments and is available as a white label platform-as-a-service (PaaS) technology for the banking... Read More
---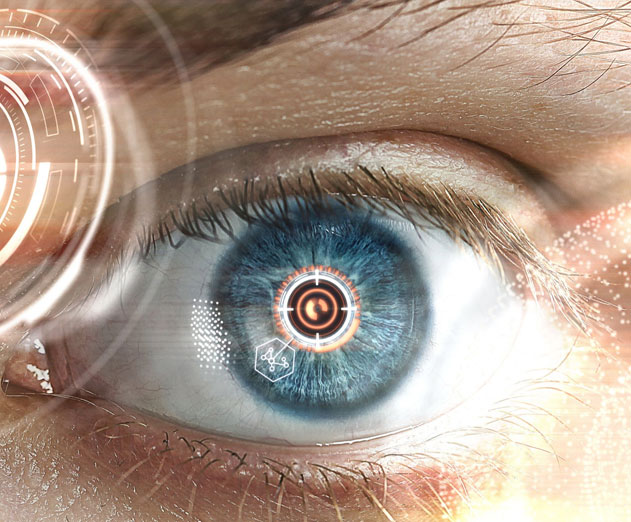 Iris Scanning and the Future of Mobile Security
Wednesday, September 14, 2016 by Dr. Salil Prabhakar

The promise of iris scan technology has been shown in sci-fi movies for decades. Various governments use it to secure borders, defense facilities, banks use it to authenticate high value transactions, secure access to safes and vaults. Recent advancements in the evolving mobile biometrics field has brought iris recognition technology to our hands – to our mobi... Read More
---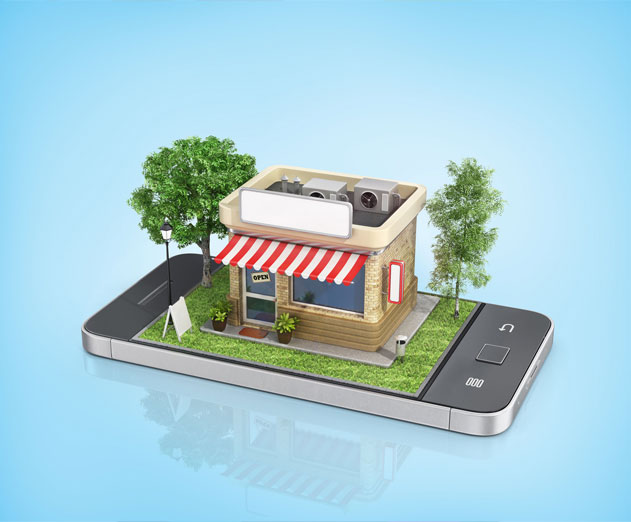 Solving the Twin Problems of Speed and Access in Payments
Tuesday, September 13, 2016 by Dave Matter

People want payment to be instantaneous and painless. While that may never be absolutely true, the industry is getting better. What's driving these improvements are two interconnected trends: shrinking latency and the decline of the walled garden. Working together, the payments community has the ability to create a faster, better industry – and ultimately a ... Read More
---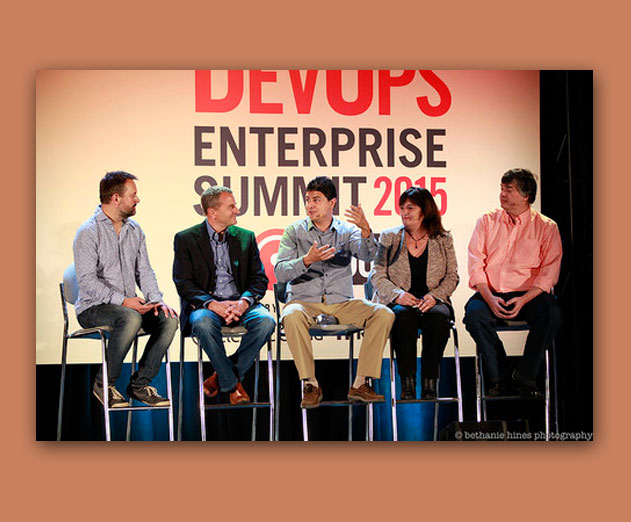 DOES16 Opens Discounted Registration
Friday, September 09, 2016 by Richard Harris

IT Revolution just announced the conference program for the 2016 DevOps Enterprise Summit (DOES16). The event, which aims to identify and amplify DevOps best practices for technology leaders of large enterprises, will be held in San Francisco from November 7-9. For a limited time only, attendees can receive a 20 percent discount when they register to att... Read More
---
Why APIs and User-Permissioned Data Are the Next Frontier for Financial Apps
Saturday, July 30, 2016 by Nick Thomas

All eyes are on the financial technology sector this year, as venture capital-backed fintech startups are poised to exceed last year's funding by 36 percent. Robo advisors, mobile payments, personal finance managers and online lenders, to name a few, are all making waves in the futures of the consumers that use them and the financial institutions that don't know whether... Read More
---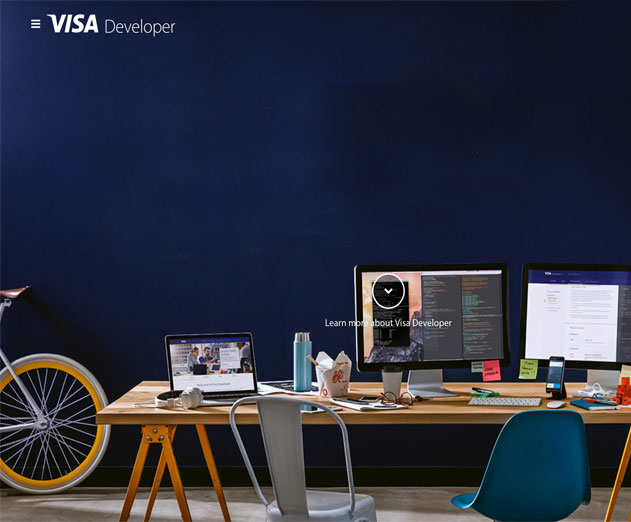 Visa Launches Visa Developer for Mobile Payments
Monday, February 15, 2016 by Richard Harris

Visa has announced the launch of Visa Developer, a new platform the provides access to some of Visa's most popular payment technologies and services including account holder identification, person-to-person payment capabilities, secure in-store and online payment services such as Visa Checkout, currency conversion and consumer transaction alerts. Visa plans to provide a... Read More
---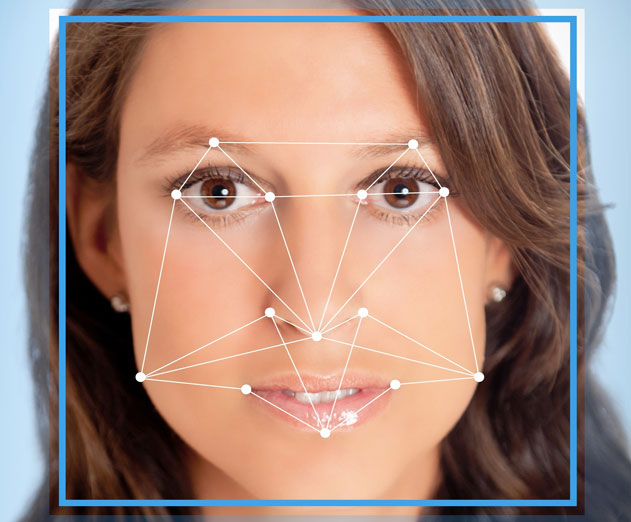 Dual Biometrics - Added Security Without Added Hassle
Friday, November 20, 2015 by Bernard Brafman

Our mobile phones are a portable treasure trove of personal information. They often carry a record of where we've been through the metadata of our photos and the people we talk to in our call and message logs - not to mention our emails, notes, appointments and a range of other things we store inside different apps. From this data an outline of our entire lives can... Read More
---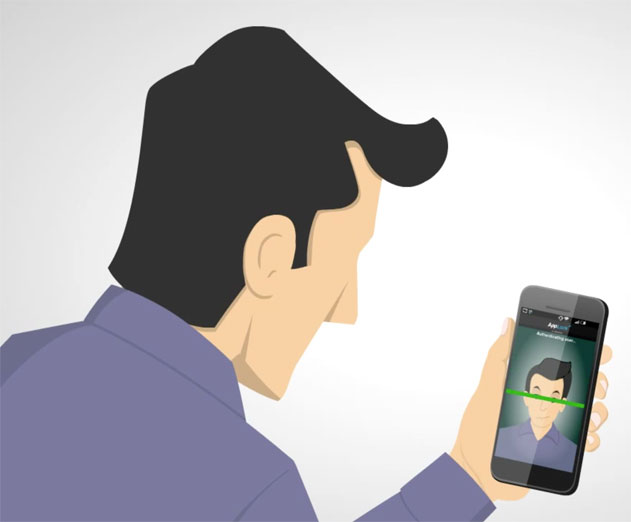 With TrulySecure 2.0 Developers Can Move Beyond Thumbprint Recognition
Wednesday, November 18, 2015 by Stuart Parkerson

Sensory has released TrulySecure 2.0, the next generation of the company's FIDO Certified multimodal biometric authentication technology. This latest release builds on Sensory's two decades of implementing platforms which enhance user experience and security for consumer electronics by incorporating state-of-the-art neural networks and machine learning principles in spe... Read More
---
Fortumo Expands Carrier Billing Payments to 55 Million Users in Vietnam
Friday, November 13, 2015 by Stuart Parkerson

Through a partnership with Viettel, the largest mobile operator in Vietnam, Fortumo is bringing direct carrier billing for Viettel subscribers providing the ability for over 36 million smartphone owners to make mobile payments and purchase digital content online by charging payments to their mobile phone bill.Direct carrier billing lets users make payments over a data c... Read More
---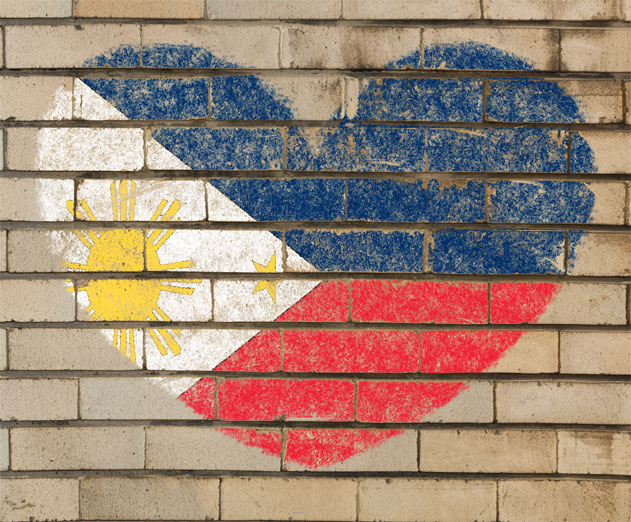 Fortumo Launches Carrier Billing on Windows in the Philippines
Monday, October 12, 2015 by Stuart Parkerson

Fortumo is working with Smart Communications, Inc. and Digitel Mobile Philippines, Inc. (DMPI), the mobile subsidiaries of Philippine digital services provider PLDT, are launching carrier billing on the Windows Phone Store app store. Fortumo's direct carrier billing platform allows users to make payments over a data connection by confirming purchases with one click... Read More
---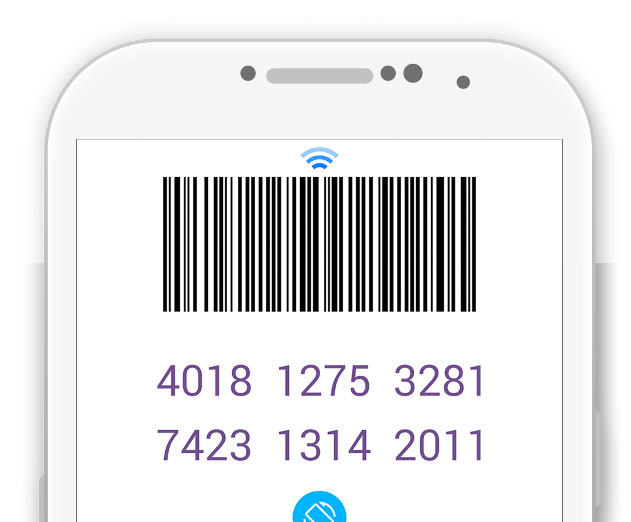 Mobeam Android SDK Facilitates Mobile Payments Beyond NFC
Wednesday, September 02, 2015 by Richard Harris

Mobeam is releasing its mobile beaming technology SDK to Android developers, providing the ability to create android-based applications utilizing barcodes or other applications of beaming. Offering a collection of self-service APIs and tools, the Mobeam Android SDK license will be initially offered free to developers to tryout. Mobeam's light-based beaming technolo... Read More
---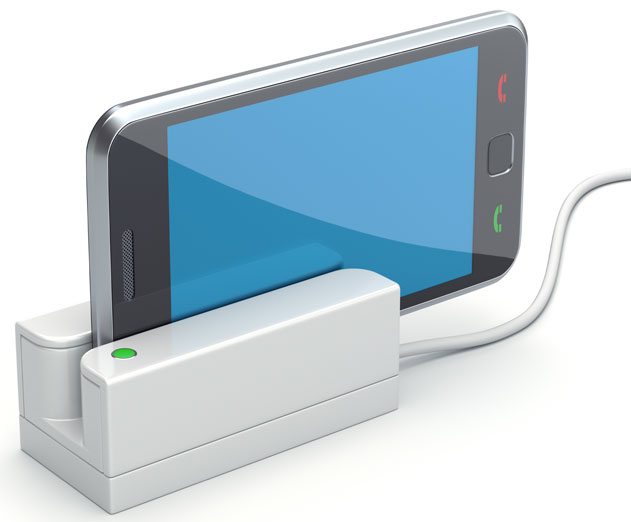 How to Design a Seamless UX for Mobile Payments
Wednesday, July 22, 2015 by Joe Kleinwaechter

Nearly 1.4 million mobile applications fill the virtual shelves of the App Store. Of those, more than 177,000 apps facilitate mobile payments. Moreover, Apple Pay's impact on the mobile market has been nothing less than noteworthy, with businesses and banks clamoring to accept it as consumers merge their wallets and cell phones.And in terms of mobile usage, consumers de... Read More
---
Bango Extends Carrier Billing App Monetization Platform to New Markerts
Friday, June 26, 2015 by Stuart Parkerson

Bango has extended its carrier billing routes for app store partners in several additional markets providing added reach for the Bango Payment Platform to service mobile app monetization needs of the growing global app store economy.The Bango Platform enables one-click mobile payment, acting as a single point of integration for app stores and mobile network operators, p... Read More
---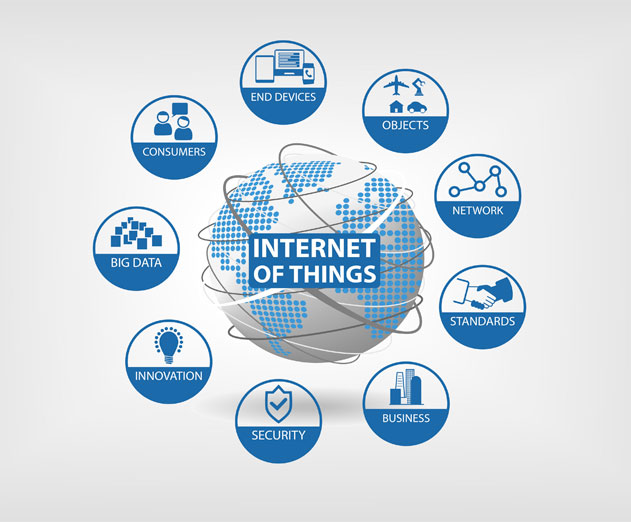 SecureRF Offers Next Generation of Asymmetric Security for the Internet of Things
Tuesday, May 12, 2015 by Richard Harris

SecureRF offers a family of Algebraic Eraser public key cryptography cores that offer increased performance while requiring low power and a small footprint. The AE Core is a Diffie-Hellman like authentication protocol that utilizes SecureRF's Algebraic Eraser algorithm, a linear-in-time method, to enable higher levels of security to low resource devices without altering... Read More
---
Fortumo Launches New Quarterly Emerging Markets Mobile Payments Index
Monday, March 02, 2015 by Richard Harris

Mobile payments company Fortumo has created a new quarterly Emerging Markets Payment Index intended to be used by web, game and app developers for benchmarking their revenue in markets with high smartphone growth and low credit card penetration. The Emerging Markets Payment Index focuses on top smartphone markets that have been predicted for growth by value in 2015... Read More
---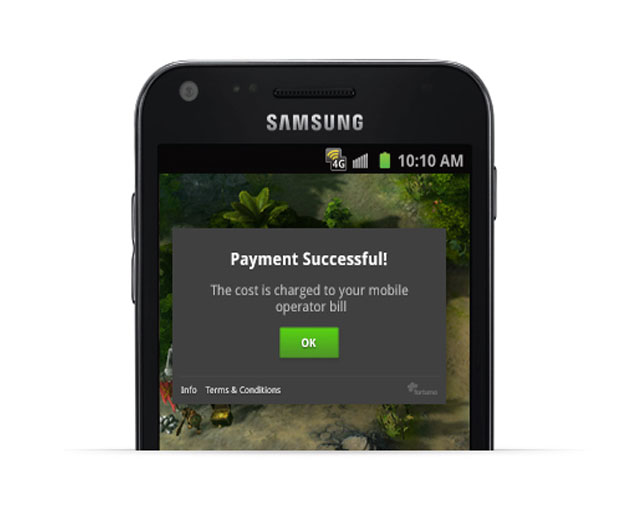 New Android In App Purchasing SDK from Fortumo Offers Offline Payments
Wednesday, February 11, 2015 by Stuart Parkerson

Fortumo has released a new version of its Android in-app purchasing SDK for app stores which can process mobile payments even when app users are not connected to the internet.Fortumo's in-app purchasing SDK is used by a number of alternative Android app stores include device manufacturers (NOOK, ZTE, Oppo, Gionee), mobile operators (Telenor, Turkcell, Kyivstar... Read More
---
Fortumo Now Offers Subscription Payments Through Carrier Billing for Windows Phone and Windows 8
Wednesday, December 31, 2014 by Richard Harris

Mobile payments company Fortumo has announced that it has launched subscription payments using carrier billing for Windows Phone and Windows 8. Developers building apps for these Microsoft platforms can now increase their subscription payment coverage by enabling carrier billing for users without credit cards in 83 markets.Fortumo is currently rolling out subscriptions ... Read More
---
DataArt Sees Mobility And Connected Devices Heating Up For 2015
Wednesday, December 24, 2014 by Richard Harris

DataArt is predicting for 2015 that mobile-only and mobile-first business models will be the winners. In 2015, there will be more than 1 billion people using mobile as a primary form of Internet access. As companies seek out ways to improve their user experiences and simplify, the outcome remains if this will be a breakthrough year for user interfacing vi... Read More
---
Alibaba's UCWeb Picks Fortumo As Its Carrier Billing Partner
Wednesday, December 17, 2014 by Richard Harris

Mobile payments company Fortumo has just been chosen by Alibaba'€™s UCWeb as its carrier billing partner for its 9Game app store. The partnership will allow payments to now be powered on the 9game app store. Fortumo's customers are able to collect user payments without credit cards. The company offers carrier billing in 83 markets to both app store o... Read More
---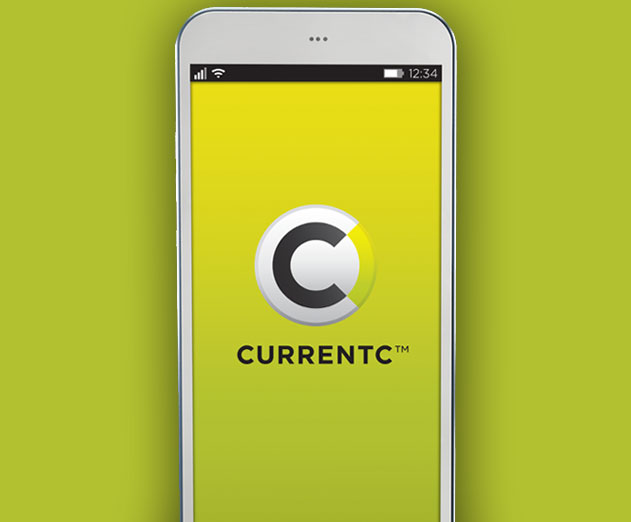 CurrentC Payment System Vs Apple Pay: Does CurrentC Data Breach Doom it Before it Starts?
Monday, November 03, 2014 by Stuart Parkerson

It's been well publicized recently that a number of retailers - including Wal-Mart, Target, Dillards, and Lowes - are bucking against Apple Pay to pave the way for the introduction of the CurrentC payment system, which has been created by these companies under the guise of the Merchant Customer Exchange.Where some merchants like Macy's are going full steam ahead on the ... Read More
---
MEF Global Forum 2014 to Examine Mobile Economy Trends
Monday, October 27, 2014 by Richard Harris

The MEF Global Forum 2014 returns to San Francisco on 17th - 19th November 2014 at the Westin San Francisco Market Street. The event is hosted by the MEF, a trade association for companies wishing to monetize their products & services via mobile.The main conference takes place over two days as it explores mobile innovation and global trends: - Innovation Day (N... Read More
---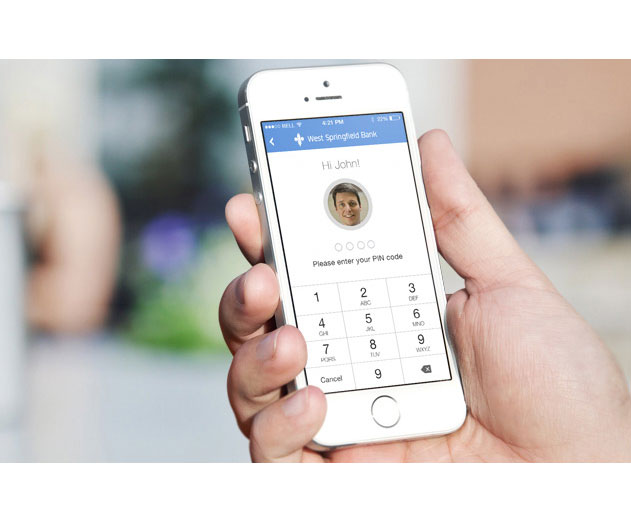 Encap Security Integrates Apple Touch ID Fingerprint Technology into It's Mobile Enterprise App Authentication Platform
Wednesday, October 22, 2014 by Richard Harris

Encap Security, which offers an in-app authentication solution, has announced it has integrated Apple's Touch ID fingerprint technology into its Smarter Authentication platform. Through support for Apple's public Touch ID API, any application using Encap's technology will be able to leverage Apple's fingerprint sensor for login and transaction authentication within... Read More
---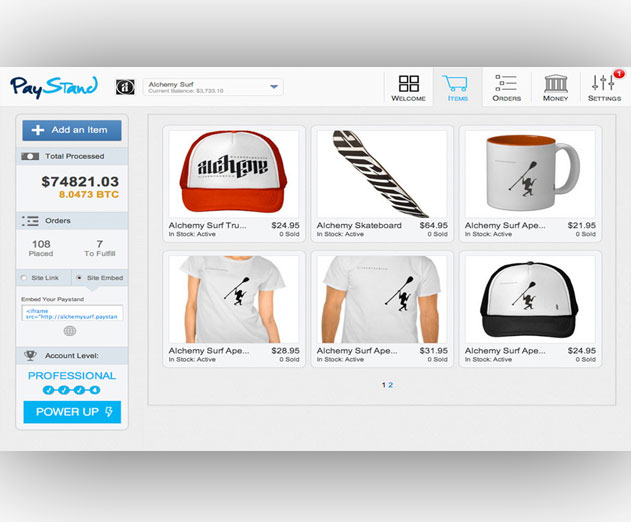 PayStand Releases API Providing Mobile and Web App Checkout and Payment Process for Bitcoin, eCheck and Credit Cards
Wednesday, October 08, 2014 by Stuart Parkerson

PayStand is launching the PayStand API which combines a solution for accepting Bitcoin, eCheck and credit cards. Developers can create desktop and mobile checkout experiences that retain a simple one-click checkout experience. With PayStand's new API, developers can integrate the PayStand software into any platform, making the user experience smooth and convenient.Payst... Read More
---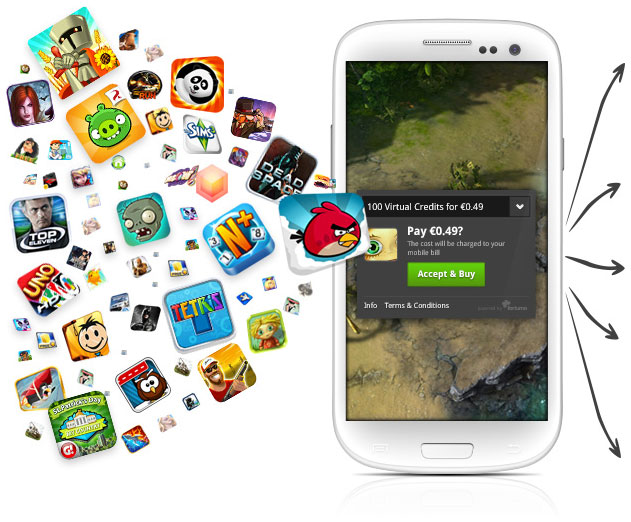 Fortumo Now Offering App Monetization Opportunities With New Mobile Operator Billing Option to 35 Million Turkcell Customers
Wednesday, October 08, 2014 by Richard Harris

Fortumo has partnered with the leading Turkish mobile operator, Turkcell, to start providing an in-app purchasing solution for its AppMarket app store. Android developers can now earn additional revenue with Fortumo's 1-click direct payment solution from 35 million Turkcell customers.Alternative app stores such as the Turkcell AppMarket are becoming viable options for m... Read More
---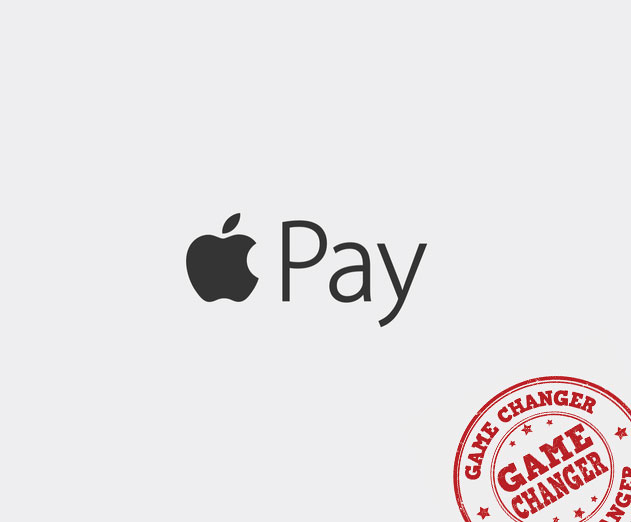 Apple Pay Could Be the Biggest Game Changer Since the Introduction of the iPhone
Monday, October 06, 2014 by Stuart Parkerson

Why do you suppose that Apple decided to call its new payment option Apple Pay? The iPhone 6 stayed with the "i" concept but Apple's foray into wearables, the Apple Watch, is not the iWatch.So what's up? Some pundits say that Apple is seeing iFatigue, after running through a couple of decades of products like iMacs, iTunes, iPods, iPhones, iPads, etc. So that could be i... Read More
---
Fortumo to Give Developers $5,000 to Integrate Mobile Payments SDK
Friday, September 19, 2014 by Richard Harris

Fortumo has announced a new developer program for Windows Phone and Windows 8 developers to help them acquire additional users for their apps. Developers who add the Fortumo in-app purchasing SDK to their Windows Phone or Windows 8 app will receive $5,000 in free advertising credits from Fortumo to drive downloads for their apps in emerging markets. "The bigg... Read More
---
Apple Announcement Goes As Predicted With iPhone 6 and iPhone 6 Plus, New Apple Watch, iOS 8 and Apple Pay
Tuesday, September 09, 2014 by Richard Harris

As most pundits predicted, there were no shocking developments with Apple's news announcement as the company introduced two new iPhone 6 models, a new smart-watch, dates for the availability of iOS 8 and a new payment system, Apple Pay.We'll have more coverage of each aspect of this announcement, however here we are providing exerpts from the Apple press announcements f... Read More
---
Fortumo Expands Mobile Payments Presence in China
Friday, August 15, 2014 by Stuart Parkerson

At ChinaJoy (one of the biggest gaming industry events in China) Fortumo announced that it is opening a new office in Xuhui, China. The local connection will help the company stay close to the mobile development community in China and throughout the Asia Pacific. Gewben Wu is Fortumo's Business Development Director for Asia and he pointed out that, "The b... Read More
---
PayPal's Braintree Launches New Mobile App Payments SDK
Thursday, July 17, 2014 by Richard Harris

Braintree has released its new mobile payments platform, v.zero SDK, which offers customizable drop-in UI features across platforms and, for the first time, enables Pay with PayPal. The company says that developers can integrate the SDK, set up payments and be up and running in 15 minutes or less. The Braintree v.zero SDK features:- Pay with PayPal: With the B... Read More
---
Fortumo Launches Direct Carrier Billing in Pakistan
Thursday, July 03, 2014 by Stuart Parkerson

Mobile payments company Fortumo and mobile operator Telenor Pakistan are launching direct carrier billing in Pakistan that will provide the ability for app developers and publishers to receive payments from more than 35 million subscribers of Telenor Pakistan. These Telenor customers now able to make online payments by charging purchases to their phone bill. Fortumo wil... Read More
---
Asia is a Gold Mine for Android App Developers and Here's Why
Wednesday, June 18, 2014 by Paolo Rizzardini

The Asian consumer and the smartphoneThe Asian market has a strong affection for smartphones, tablets and all manner of other internet-enabled devices, more so than any other region in the world. In a recent survey (Milward Brown AdReaction: " the daily distribution of Screen-Minutes across countries" published in KPCB report) that analyzed the time consumers spend... Read More
---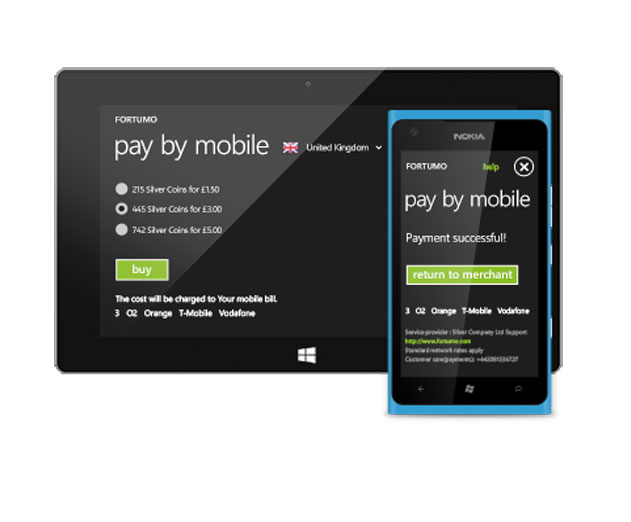 Fortumo Debuts Windows Phone In app Purchasing SDK for Unity Game Developers
Sunday, June 15, 2014 by Richard Harris

Fortumo has launched a custom version of it Windows in-app purchasing SDK for developers who are using Unity to build their apps. The new SDK makes integrating carrier billing to Windows Phone or Windows 8 apps built with Unity much faster, with no additional development effort needed. Here's what is needed to do to start accepting mobile payments with Fo... Read More
---
71 percent of App Users Don't Want to be Tracked by iBeacon or Receive In Store Push Modifications
Monday, May 19, 2014 by Stuart Parkerson

Retale, a shopping based platform that aggregates weekly circulars from over 60 retailers, has released a report showing that 71% of mobile app users indicate they don't like the idea of being tracked into a store via their smartphones and 56% say they are not interested in receiving push notifications while shopping.The survey asked more than 3,000 iOS and Android user... Read More
---
Fortumo Surpasses 80 Countries with its Mobile Operator Billing Platform: Carrier Billing Payments Exploding
Monday, May 12, 2014 by Richard Harris

Operating billing is rapidly becoming one of the top choices for mobile app developers to monetize their apps across the globe and Fortumo is in the forefront, now offering its mobile operator billing platform in over 80 countries. And developers using Fortumo's operator billing options are seeing growth of six times payment volumes for Windows Phone & Win... Read More
---
Fortumo Developer Program Provides Up to $25K to Enhance Windows Phone and Windows 8 App Development
Sunday, March 30, 2014 by Stuart Parkerson

Fortumo has announced new a developer program for Windows Phone and Windows 8 apps. Developers who integrate Fortumo in-app purchasing to their app will receive an advance of up to $25,000 from Fortumo to cover their integration costs. The program is also open to successful iOS & Android developers who bring their apps to the Windows platform. Fo... Read More
---
Get a Square Card Reader For Mobile And Help Fight Aids
Wednesday, February 19, 2014 by Richard Harris

Mobile payments company Square has partnered with AIDS charity Product (RED) to introduce a new special edition "SQUA(RED)" card reader. The reader, which is bright red, is available for a $10 donation with 97.25 percent of that cost going directly to the Global Fund to fight AIDS. For every (PRODUCT)RED™ SQUA(RED) Reader ordered, 97.25% of the $10 donation amount will ... Read More
---
Bango Dashboard Lanches Giving Developers a 3D View of Content Purchases
Thursday, February 06, 2014 by Richard Harris

Bango announces its latest product innovation: Bango Dashboard. This entirely new product has emerged from Bango's analytics technology, giving Mobile Network Operators (MNOs) a three dimensional view of their subscribers' digital content purchases, across the world's largest app stores. MNOs increasingly provide mobile payment for app stores, using direct ope... Read More
---
Fortumo Partners with Payelp Global to Expand Reach Beyond Just Mobile
Tuesday, January 07, 2014 by Richard Harris

App developers who are interested in monetizing certain geographic regions, including what are considered emerging markets, need to consider the reality of how consumers in those markets are willing to pay for services. And the actuality is that in many countries, cash, not credit cards, are commonly used payment options. So in these countries, carrier/operator bil... Read More
---
CreditCall Partner Program Brings Developers in on Mobile Payments Revenue
Tuesday, October 22, 2013 by Michael Haynes

London, 22 October 2013 – CreditCall, the award-winning payment gateway and EMV Chip and PIN expert, is announcing the launch of its mPOS Toolkit Partner Program for app developers today at Apps World London. The mPOS Toolkit – including the CardEase Mobile SDK (Software Development Kit) - provides app developers with the tools they need to incorporate EMV certifie... Read More
---
Lotaris and PayPal Team Up for Mobile Payments
Wednesday, August 14, 2013 by Stuart Parkerson

App developers have another option to receive revenue from mobile users through a partnership between Lotaris and PayPal. The agreement will expand the current credit card and mobile operator billing options that Lotaris currently offers through its in-appCommerce platform available in over 80 countries. The payment solution is currently available for Windows mobile... Read More
---
One Click Carrier Billing Payments Now for Firefox Phone Developers Too
Wednesday, August 07, 2013 by Richard Harris

Mozilla Firefox developers will soon have a new choice in how they monetize their Firefox phone apps for the soon to be released Firefox phones, by choosing to use Bango - a carrier billing platform that will let users pay for apps, and in-app purchases with one simple tap and no real billing process.Mozilla has signed mobile payments company Bango to allow op... Read More
---
Fortumo Announces Carrier Billing Coverage for 1.15 Billion Mobile Phone Subscribers in China
Friday, July 26, 2013 by Ron Beaman

Mobile payments provider Fortumo has announced direct carrier billing agreements with China Unicom and China Telecom which extends its mobile payment reach to over 1.15 billion mobile phone subscribers in China, which is now the largest Android market in the world. Gerri Kodres of Fortumo explains on accepting payments in China, "traditional payment methods, like cred... Read More
---
Lotaris to Offer Carrier Billing for Developers on Windows 8 and Windows Phones at the Beginning of August
Thursday, July 25, 2013 by Richard Harris

Developers using Lotaris' in-app Commerce solution will now be able to charge Windows 8 and Windows Phone users through their phone bill in more than 80 countries. The new services is made possible through a partnership with mobile payments company Fortumo for carrier billing. Lotaris will integrate Fortumo's mobile payments SDK for Windows 8 and Windows Phone 8 into i... Read More
---
Lotaris and Fortumo Team Up For Carrier Billing On Windows 8 Platforms
Monday, July 08, 2013 by Stuart Parkerson

Carrier billing by Fortumo will enable app developers using Lotaris' in-app Commerce program to monetize their apps in 80 countries for both traditional applications and apps in the Windows Store and Windows Phone Store by allowing customers to charging purchases to their phone bill. The new service will allow developers to accept mobile payments from their users f... Read More
---
Fortumo Announces Support for Marmalade SDK
Thursday, June 06, 2013 by Stuart Parkerson

Marmalade - the award-winning cross-platform development tool - and Fortumo, the developer-friendly mobile payments provider, today announced that Fortumo has been seamlessly integrated with the Marmalade SDK to enable developers easy access to in-app purchasing in 80 countries. This partnership will enable Marmalade's developers to easily add in-app purchas... Read More
---
Fortumo Launches Payments on Windows Phone
Wednesday, March 27, 2013 by Richard Harris

SAN FRANCISCO--(BUSINESS WIRE)--Today mobile payments provider Fortumo launched in-app payments for Windows Phone, making it the only third-party payment provider on Microsoft platforms with support for cross-device integration of payments on Windows 8, Windows RT and Windows Phone."Our goal is to help developers who are making the move to Windows Phone e... Read More
---
TestPlant launches eggOn for full control mobile app testing
Wednesday, February 20, 2013 by Richard Harris

TestPlant launches eggOn for full control mobile app testingeggOn gives full device control of iOS and Android mobiles without jailbreakingLondon, UK, and Boulder, CO – February 20, 2013 – TestPlant (www.testplant.com), the automated software testing company, today announced the forthcoming release of eggOn, a new development in mobile app testing te... Read More
---
Everything.me, can it really bridge HTML5 and Native apps?
Wednesday, November 28, 2012 by Richard Harris

Native apps are stealing the show when it comes to usage and functionality on mobile devices these days, but a lot of companies continue to hold out hope that more open HTML5-based mobile web services will ultimately win the day. In the meantime, those who can straddle the two worlds beautifully and effectively may end up the winners.One example comes in the form of Eve... Read More
---