Mobile Developer News by Richard Harris
Developer news for iOS, Android, Apps, Game Development, VR, SDKs, Mobile Marketing, and other topics relating to making mobile apps, and software development.
iOS Primary Choice for Marketing to Travelers According to New Millennial Media Report
Wednesday, April 30, 2014
by Richard Harris
Millennial Media's Mobile Intel Series provides insights into the mobile advertising industry and guidance on how best to utilize mobile to reach potential customers. The insights are built from the Millennial Media platform observations and campaign data, coupled with third-party research.The seventh volume of the Mobile Intel Series, "Travel", features an in...
---
Corona Labs Introduces Composer GUI Visual Editor in Early Beta
Wednesday, April 30, 2014
by Richard Harris
Corona Labs is seeding out a new product that called the Composer GUI, a visual editor that allows developers to rapidly create scenes, user interfaces, and game levels. It provides the ability to visually design in a drag-and-drop GUI interface and is designed to work in conjunction with the Corona Labs Composer API.Composer GUI is designed to be an integrate...
---
Kii Cloud based Mobile Backend Platform Now Available on AWS Marketplace
Tuesday, April 29, 2014
by Richard Harris
Kii, a mobile backend-as-a-service (MBaaS) provider, has announced their platform's availability on the Amazon Web Services (AWS) Marketplace and are now a member of the AWS Partner Network (APN) for enterprises and startup mobile app companies. Developers who are either starting, or currently building their apps, can sign-up for free to access Kii's full...
---
Interview with Alexander Vashchenko, President of Production at Game Insight
Tuesday, April 29, 2014
by Richard Harris
Alexander Vashchenko is President of Production at Game Insight which has offices in Moscow and San Francisco and consists of 15 development studios spread out across Eastern Europe. While working in the game industry, Alexander has launched a number of financially successful products, such Legend: Legacy of the Dragons and Juggernaut, which garnered mill...
---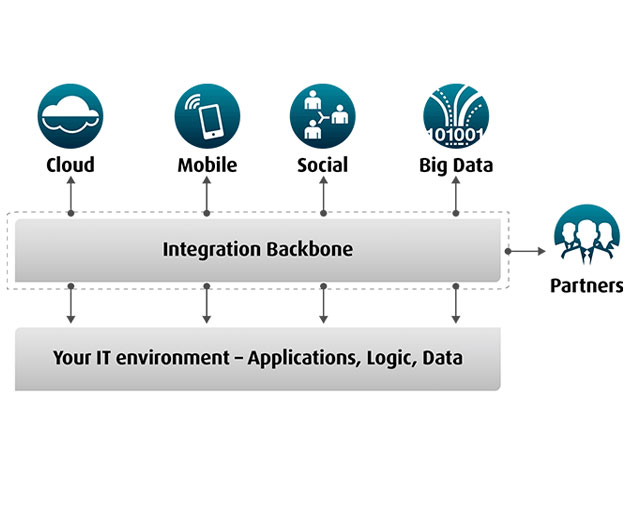 Software AG Integrates metaquark Enterprise App Development Platform
Tuesday, April 29, 2014
by Richard Harris
Software AG has acquired Berlin-based metaquark and will integrate its mobile application capabilities within the Software AG's Intelligent Business Operations (IBO) and webMethods Business Process Management platforms. metaquark's solution enables the management of mobile users, devices, and security profiles in a single location to distributing new...
---
OtherLevels Study Finds Internet Retailers Are Slow to Adopt Mobile Messaging Channels
Monday, April 28, 2014
by Richard Harris
OtherLevels has published the Mobile Retail Study, a review of the top 500 internet retailers and how they use native mobile messaging channels like push, local notifications, in-app alerts and the rich inbox. The data yielded some interesting findings that point to consistent growth of mobile apps among retailers (12% between 2012 and 2013). However the ...
---
Mobile App Testing Workflow Program Used by Military Now Available as Open Source
Monday, April 28, 2014
by Richard Harris
The National Institute of Standards and Technology (NIST) has released AppVet, a free and open source web application for managing the mobile app vetting process. "AppVet aims to simplify the complexity of manually testing apps through multiple test tools," explains Steve Quirolgico, a computer scientist at NIST and a member of the team developing AppVet.AppVe...
---
Microsoft to Roll Out Ability for App Developers to Respond to user Reviews
Monday, April 28, 2014
by Richard Harris
At Build earlier this month, Microsoft announced that the option would soon be available for developers to respond to reviews, beginning in May. The company is taking the first step toward implementing this feature with a small private pilot program that will expand over time. This new capability enables developers to respond to reviews of Windows Phone apps direct...
---
Apmetrix Upgrades Mobile App Analytics Platform
Sunday, April 27, 2014
by Richard Harris
Apmetrix, a provider of business intelligence solutions for games and apps, has announced that 40 new data sources have been added to its real-time analytics platform. The addition of data includes sites and applications such as: Comscore, Facebook, Flurry, adjust.io, HasOffers/Mobile App Tracking, Google Analytics and AdWords, Fiksu, Tumblr, Exact Target, Vim...
---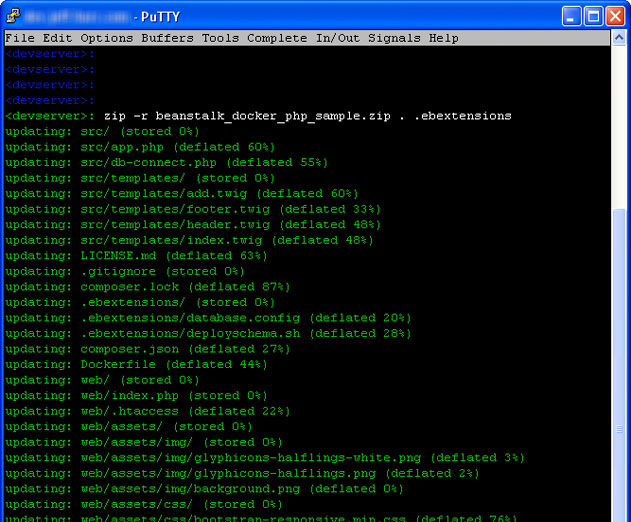 Amazon Web Services Enhances Elastic Beanstalk for Docker
Friday, April 25, 2014
by Richard Harris
Amazon Web Services (AWS) has enhanced Elastic Beanstalk with the ability to launch applications contained in Docker images or described in Dockerfiles. Docker provides a new runtime environment for Elastic Beanstalk, joining the existing Node.JS, PHP, Python, .NET, Java, and Ruby environments.With the launch, developers now have the ability to build...
---
PhoneGap Releases PhoneGap Developer App
Friday, April 25, 2014
by Richard Harris
PhoneGap has introduced the new PhoneGap Developer App, which can help lower the barrier of entry to creating PhoneGap applications. Users can now immediately preview an app on a device without installing platform SDKs, registering devices, or even compiling code. The app is available on iOS, Android and soon for Windows Phone.The app provides the ability to develo...
---
Report: The Impact of Getting Featured In An App Store
Thursday, April 24, 2014
by Richard Harris
What is the true impact of being featured in the major app stores? That is exactly what Distimo has studied on and now offering a full report to developers. How to get featured has always been a mystery. In the end it appears it's just a bit of random luck and having something that stands out to a selector scanning through the app stores.The Distimo report ta...
---
MobPartner's New MobRetail Tracking Platform Utilizes Beacon Technology to Measure App Engagement
Thursday, April 24, 2014
by Richard Harris
MobPartner has released its new MobRetail Tracking Platform which uses beacon technology which provides the ability to measure how the use of mobile influences in-store traffic and sales. In-store beacon technologies enable retailers to create micro-locational marketing and promotional campaigns, even down to specific parts of a store such as an aisle.The MobR...
---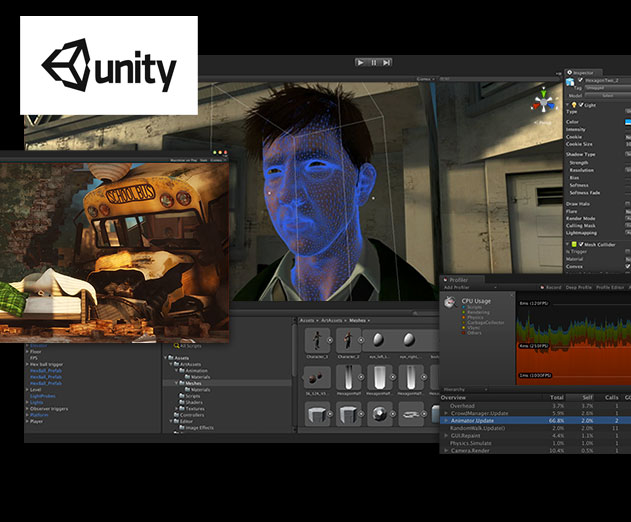 Unity Developers Can Test Drive Unity 4 Beta for Windows Phone 8.1 Gaming Apps
Thursday, April 24, 2014
by Richard Harris
Unity developers currently have the opportunity to participate in the Unity 4 beta program to create Windows Phone 8.1 apps. This initial beta program is only open to experienced Unity developers who have had Unity Windows Phone 8 or Windows Store apps games published. Existing participants in the Windows Phone 8 beta program will gain access to Unity 4 Window...
---
Concurrent Announces New Capabilities for its Application Development Framework for Data Applications on Hadoop
Thursday, April 24, 2014
by Richard Harris
Concurrent, an enterprise data application platform company, and Hortonworks, a provider of enterprise Apache Hadoop, have announced the Concurrent Cascading SDK will now be integrated and delivered with the Hortonworks Data Platform (HDP). In addition, Hortonworks will certify, support and deliver the Cascading application development framework...
---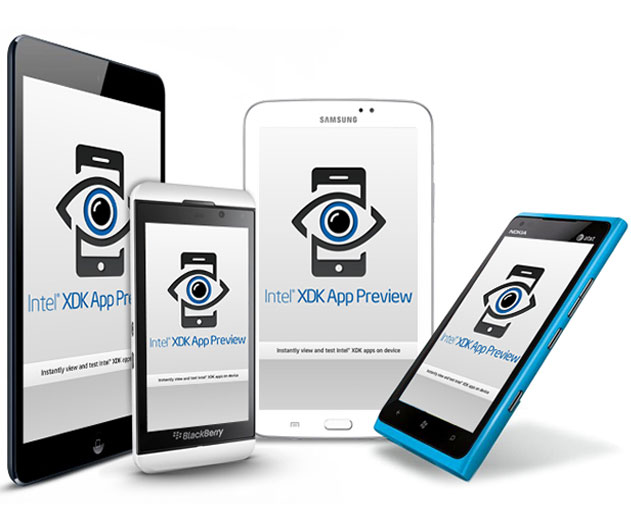 Intel's Updated App Framework 2.1 JavaScript Library for HTML5 Mobile App Development
Thursday, April 24, 2014
by Richard Harris
The Intel App Framework JavaScript library is a cross-platform UI library built for mobile HTML5 apps. The UI styles in this library are designed to adapt to a target platform (Google Android, Apple iOS, Microsoft Windows 8, and new RIM Blackberry devices) so apps can have a target-specific look and feel. The App Framework library also includes an optiona...
---
10 Steps for Developers to Use to Release a Mobile App
Thursday, April 24, 2014
by Richard Harris
If you are looking for advice on releasing your mobile app, you should check out a recent webinar that ComboApp hosted for people who are ready to bring their product or services to market and are in need of an example of solid marketing strategy to use as a guideline as they ramp up for their launch date. This webinar session is also useful for investors who are c...
---
App Monetization Data Science at Flurry Makes My Brain Hurt
Wednesday, April 23, 2014
by Richard Harris
We all just assume that the inner workings behind companies that are the backbone of the app development industry just work. So naturally we just a assume company like Flurry, that provides mobile analytic data and app marketing/monetization services, knows what its doing to provide its services.However, recently I stumbled across a blog post by Soups Ranjan, Ph.D. disc...
---
Skylight SDK Lets You Create Smart Glasses Apps
Tuesday, April 22, 2014
by Richard Harris
Skylight is a software platform from APX Labs that can be used to create smart glasses applications for scenarios where it is desirable for hands-free, in-context, real time information right where work is getting done.It is a complete system managing the user experience on the smart glasses itself and it is the back end platform which powers the business...
---
Tremor Video Launches All Screen Video Advertising Solution
Tuesday, April 22, 2014
by Richard Harris
Tremor Video, a provider of technology-driven video advertising solutions, has launched a screen agnostic (all-screen) optimization offering for online video advertising. Using Tremor Video's VideoHub technology, users can place a single video ad campaign that will be programmatically delivered where it works most effectively, ensuring the ad is delivere...
---