Mobile Developer News by Richard Harris
Developer news for iOS, Android, Apps, Game Development, VR, SDKs, Mobile Marketing, and other topics relating to making mobile apps, and software development.
Amazon Appstore Monthly Round up: January 2014
Monday, February 10, 2014
by Richard Harris
The Amazon Appstore had a busy start to the New Year, adding several new services and features to its growing developer ecosystem. Below are some of the latest highlights and case studies gathered so far this year. · A new and improved developer portal is now available for Amazon Appstore, helping devel...
---
Understand Your Xcode Projects Structure Better using Project Statistics
Monday, February 10, 2014
by Richard Harris
Project Statistics for Xcode helps developers and managers all around the world to get fast and easy to understand statistics regarding their project.Just drag and drop your project folder into Project Statistics for Xcode in order to start viewing your statistics and you will be 1 step closer to a better understanding of your project's structure.This tool is ...
---
Mind = Blown! Flappy Bird Has Been Removed By The Developer As Promised
Sunday, February 09, 2014
by Richard Harris
"I felt a great disturbance in the Force, as if millions of voices suddenly cried out in terror and were suddenly silenced. I fear something terrible has happened." Obi-Wan Star Wars IVAs we posted yesterday, the top app "Flappy Bird" has been removed from the app store seemingly never to return by the developer who created it. I am not sure what to say to this oth...
---
No More Flappy Bird Says Developer Dong Nguyen
Sunday, February 09, 2014
by Richard Harris
Success isn't all it's cracked up to be says the developer of the iOS game "Flappy Bird" and to try and slip back into a quite life he's going to take Flappy Bird out of the app store! WHAT! You mean he's not interested in being a famous developer and possibly making loads of cash? That's right says Dong Nguyen the creator of the little game that has stayed at the top o...
---
App Developers See More Enterprise Mobile Solutions, Signs of Life for BlackBerry at Apps World North America
Friday, February 07, 2014
by Richard Harris
We just finished up two days of another great event, as by all accounts Apps World North America 2104 was bigger and better than last year. Its just too big an event for us to cover every aspect of the presentations, exhibitors and other activities, so I thought I would present a few thoughts on the event itself and a few nuggets of interest (at least I tho...
---
Offercast Mobile Launches Next Generation Mobile Ad Network
Friday, February 07, 2014
by Richard Harris
First 100 to Sign Up Eligible for "Grand Slam" Promotion to Keep 100 percent of Earned RevenuesOffercast™ Mobile, a next-generation mobile ad network, today has launched its beta testing program for Android™ app developers. Offercast™ Mobile provides multiple solutions for monetization on the Android mobile operating system and ...
---
Bango Dashboard Lanches Giving Developers a 3D View of Content Purchases
Thursday, February 06, 2014
by Richard Harris
Bango announces its latest product innovation: Bango Dashboard. This entirely new product has emerged from Bango's analytics technology, giving Mobile Network Operators (MNOs) a three dimensional view of their subscribers' digital content purchases, across the world's largest app stores. MNOs increasingly provide mobile payment for app stores, using direct ope...
---
Parse Introduces Bolts! An Open Source Library Making Building Apps Even Easier!
Wednesday, February 05, 2014
by Richard Harris
Bolts is a collection of open-source, low-level libraries designed to make developing mobile apps easier. The first components of Bolts is "Tasks", which makes it easier to write asynchronous code. Using Bolts does not require using any Parse or Facebook services, nor does it require having a Parse or Facebook developer account. Simply download the jar or framework file...
---
22 Year Microsoft Veteran Satya Nadella is the new Microsoft CEO
Tuesday, February 04, 2014
by Richard Harris
Microsoft finally put an end to it's search for a new CEO with the announcement that Satya Nadella stepping in to serve the role and to give new vision to the Microsoft name.Nadella, who has been at Microsoft for 22 years, most recently serving as executive VP of the firm's cloud and enterprise group, has been given the vote of confidence by former CEO, Steve Ballmer."H...
---
Appurify Launches Appurify Mobile Platform (AMP) – the First Ever Solution to Optimize Both Quality and Performance of Mobile Apps and Websites
Tuesday, February 04, 2014
by Richard Harris
AMP Allows Developers to Test the Quality and Performance of Mobile Apps and Websites Pre-Release, On Any Platform and Device, At ScaleAppurify, offering a unique approach to mobile performance optimization today announces the Appurify Mobile Platform (AMP). Appurify is the first solution of its kind that allows developers to immedi...
---
Mag+ 5.0 Helps Content Owners Create Mobile Apps That Deeply Engage Users
Monday, February 03, 2014
by Richard Harris
Fresh user interface, new storefront, real-time communication, deeper analytics fuel successMag+ today released version 5.0 of its platform for creating mobile applications for touchscreen devices. All the robust changes in Mag+ 5.0 focus on helping clients to better engage their users, bolster conversions and increase sales. Offering a richer in-app storefront an...
---
TVPlayer launches as a top free TV app
Monday, February 03, 2014
by Richard Harris
TVPlayer, the exciting new live television streaming app from Simplestream, has cemented its reputation as one of the top free apps of 2014 after notching up a landmark 250,000 downloads within just 28 days of launching.TVPlayer was a Top 40 downloaded app within 24 hours of appearing on the App Store and following on from the success of its BETA mobile app, TVPlayer to...
---
Get Downloads For Your Apps Through Television Using ActivateTV
Saturday, February 01, 2014
by Richard Harris
Motility Ads Launches ActivateTV, Connecting Marketers and Consumers Through the Screens that Matter MostDirect download technology drives user acquisition with global reach, efficiency and attributionMotility Ads, the all-in-one solution for creating a complete and engaging mobile ad experience, today announced ActivateTV, a new turnkey advertising solution that harnes...
---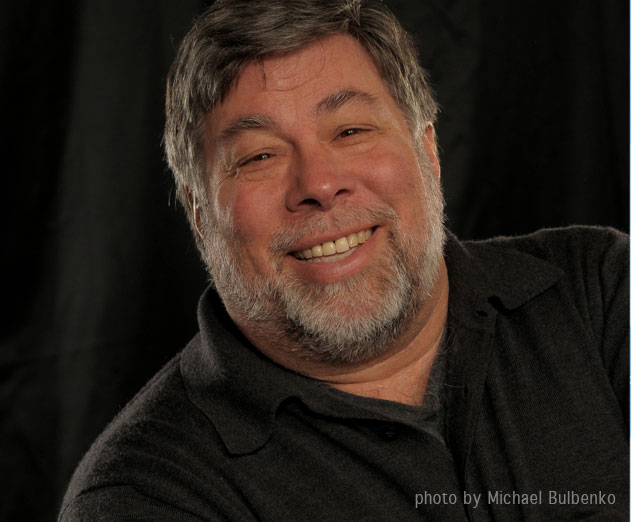 Steve Wozniak Announced as Opening Keynote Speaker at Apps World in San Francisco
Saturday, February 01, 2014
by Richard Harris
Apple co-founder Steve Wozniak has been announced as the headline speaker at next week's Apps World North America event in San Francisco. Apps World is returning to San Francisco with the two day event expecting to attract for than 8,000 attendees and is designed to deliver the latest insight into the multi-platform apps ecosystem.Keynote speaker Ste...
---
February 2014 Issue of App Developer Magazine Is Here!
Friday, January 31, 2014
by Richard Harris
We are excited to announce the arrival of the February 2014 issue. In this months edition here a few of the things you'll find.Get advice on how to target your push alerts to users, use social media to promote your app for free, API monetization, learn about CES 2014, get the top things for entrepreneurs to know about mobile app development, find out where profits are h...
---
LeadBolt Adds Visual Bubbles to Its Mobile Ad Network
Friday, January 31, 2014
by Richard Harris
LeadBolt has introduced its new Floating Ad technology, which overlays a mobile app with highly interactive, branded "visual bubbles" containing branded messaging that float over the screen. Users are encouraged to pop the bubbles to reveal an ad message or URL, much like a game.Supported in HTML, Android, and iOS, developers can integrate these ad formats upon app...
---
Orasi to Host Two Free Webinars in February for Enterprise App Developers
Wednesday, January 29, 2014
by Richard Harris
Orasi has announced two free webinars in February to help enterprises better understand how to leverage their ALM tools for their SAP environment and to increase testing efficiencies. Leveraging Your ALM Tools for Your SAP Environment – Feb 5Overview - Functional testing is a key piece of any SAP implementation and a piece that is often omitted due to time and...
---
Wearable Tech's Hottest Names Converge for SXSW Panel
Wednesday, January 29, 2014
by Richard Harris
AUSTIN, Texas— Rocksauce Studios—an Austin, Texas-based mobile design and app development studio responsible for SmallCall, TickTalk, Brewski Me, and Tripini — will be presenting SXSW's most blush-inducing panel to the 2014 Interactive Festival. Tech Off Your Clothes: Naked Truths of Wearables, will be an exciting looking into the tech industry's most burgeoning sc...
---
The Oldest Bedtime Story Ever App Launches with Hardcover Companion
Tuesday, January 28, 2014
by Richard Harris
In the days of "everything digital" it's a bit refreshing to see an author take the approach of creating a story for everyone to read on paper, and an app to go along with it that offers a new perspective on interacting with a story.The Oldest Bedtime Story Ever is a unique way for individuals, families and artists of all backgrounds to explore the Old Testame...
---
Opera Mobile Store Passes 100 Million User Mark
Tuesday, January 28, 2014
by Richard Harris
Cross-platform mobile app store now offers 200,000 appsThe Opera Mobile Store, the fifth-largest mobile app store in the world, today announced that it has reached a new milestone of 105 million monthly visitors at the end of Q4 2013. As the world's largest cross-platform app store, the Opera Mobile Store saw exponential growth in its user base over the 12 last mon...
---