Mobile Developer News by Richard Harris
Developer news for iOS, Android, Apps, Game Development, VR, SDKs, Mobile Marketing, and other topics relating to mobile software development
AppZapp Introduces App Discovery Tool for iOS
Friday, July 05, 2013
by Richard Harris
AppZapp has announced a new free service that allows app developers to keep their users informed in real time using push notifications and email. The service allows developers to create free follow buttons to embed into their websites and mobile banners. When someone clicks the follow button, the developer status (app price changes, updates, etc) are sent to the us...
Read More
---
Marmalade Extends Smart TV Support with Latest SDK Update
Wednesday, July 03, 2013
by Richard Harris
Marmalade SDK now offers full support for the latest Roku streaming platform, allowing games and apps that are made with Marmalade to target both Roku 2 and 3 players, as well as Roku Streaming Stick, from today. This announcement builds on Marmalade's existing support for Roku 2 streaming players. Also available to qualifying Marmalade developers* is functionality...
Read More
---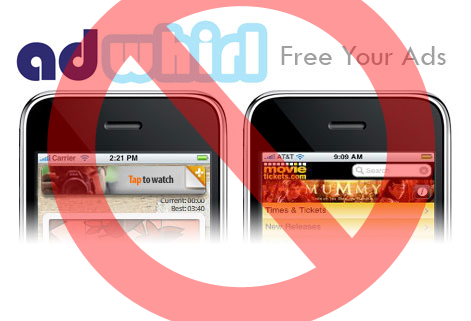 Google Kills AdWhirl
Monday, July 01, 2013
by Richard Harris
Google will shut down its AdWhirl mobile advertising mediation platform at the end of September, according to a notice on the AdWhirl homepage. Google also confirmed the move in a letter sent to developer partners.The AdWhirl platform enables mobile applications to switch between competing ad networks on the fly, simplifying inventory management and fulfillment. Google ...
Read More
---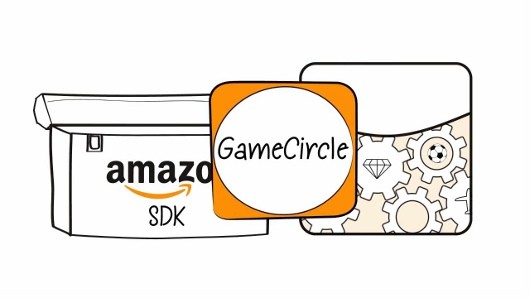 GameCircle Expands to All Android Devices
Monday, July 01, 2013
by Richard Harris
Amazon has just released a major update to Amazon GameCircle, their free game service providing achievements, leaderboards, and Whispersync for Games. Games on all Android devices (including Kindle Fire, of course) can now integrate GameCircle, which is easy because we support Java, JNI, and Unity3D. In addition, Whispersync has been dramatically improved, becoming the ...
Read More
---
$399 Gets You the Kinect Developer Kit
Monday, July 01, 2013
by Richard Harris
Microsoft has announced the availability of new Kinect for Windows developer kit program that costs just $399. It's a limited program for developers, so apply soon to get into this awesome dev kit program. Can't wait for the new generation Kinect for Windows sensor? You can apply to take part in the Kinect for Windows developer kit program. This program, which begins in...
Read More
---
APPBall Needs Your Help!!!
Friday, June 28, 2013
by Richard Harris
Do you Develop Games, Fitness or Health Care Applications, would You Like To? APPBall want's to know (click here)Appball has invented and patented a New Fitness Device that connects standard Gym Equipment to a Computer, SMART Phone, Games Console and SMART TV and wants some input from developers.WHY DOES THAT MATTER?The Device will allow specifically designed Exerc...
Read More
---
Busy, Busy, Busy App Developers
Wednesday, June 26, 2013
by Richard Harris
The Summer of 2013 is in full swing now and with the closing of the WWDC, and the Google Developer Conference (I/O), and the starting of the Build Microsoft Conference - we app developers are finding it a bit difficult to keep up with all of the happenings around the globe. From changing API's to new OS's, all the way to enhanced hardware support and 3D game engines, it...
Read More
---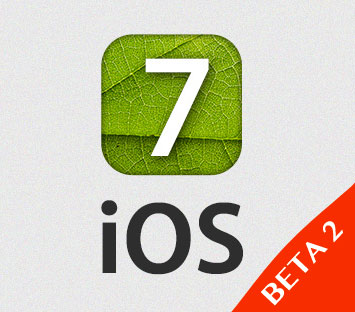 iOS7 Beta 2 Released
Tuesday, June 25, 2013
by Richard Harris
Beta 1 for iOS 7 has already been superseded by iOS 7 beta 2, released by Apple into the wild this afternoon. As typical with any Apple beta release, it really means "beta" so a newer version of the beta means there were some immediate issues they wanted to address. I have already applied the new release to my iPhone 4S and so far so good. It looks like they have f...
Read More
---
Grow Mobile, a New Marketplace To Get Users
Tuesday, June 25, 2013
by Richard Harris
Zynga's former head of mobile marketing A.J. Yeakel, Storm8's former head of business development Brendan Lyall and Ming-Lei Xu, who sold Wild Needle to Zynga, have just launched a new tool to let developers market their apps by engaguging in ad exchanges, buying ad space, and more. It's called Grow Mobile, and it is a dashboard that incorporates about 75 diff...
Read More
---
Learn LUA in 15 minutes
Tuesday, June 25, 2013
by Richard Harris
LUA is an awesome app scripting type language that is not hard to learn, but can get confusing at times because of the top down approach. I ran across an interesting tutorial and wanted to pass it along - not because it's the best I've ever seen, but because it makes alot of sense to programers.This is basically a runnable LUA app that is heavily documented and ea...
Read More
---
Pragmatic Studio announces a 4 day hands on training course
Monday, June 24, 2013
by Richard Harris
The Pragmatic Studio announces a 4-day, hands-on training course, where participants will learn how to design and build high-quality iOS apps from start to finish. Participants join The Pragmatic Studio either July 22-25 in Reston, Virginia or August 26-29 in Denver, Colorado and learn not only how to use the tools and APIs in the SDK, but also best practices and techni...
Read More
---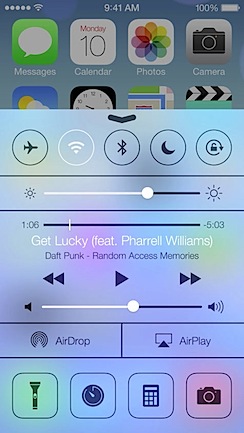 The End of the Flashlight App and More?
Wednesday, June 12, 2013
by Richard Harris
iOS7 is bringing some incredible new features, from transparencies, a new look and design, and the control center. But coming with the new controls and usability, Apple may also be putting a nail in the coffin of the many flashlight apps that are available in the iOS App Store by indie developers, among other offerings.Being able to turn on your phone and immediat...
Read More
---
Developers Can Now Transfer Apps Around
Monday, June 10, 2013
by Richard Harris
Thank you Apple for making our lives just a little bit easier! In a smooth move by Apple, announced on the same day as the worldwide developer conference comes a bit of fresh air as it relates to who can own in app that is developed in the iOS App Store.Apps can now be transferred from one developer to another within iTunes Connect, for example after an acquisition or w...
Read More
---
WWDC 2013 Keynote Highlights
Monday, June 10, 2013
by Richard Harris
Watching the first ever live stream of the WWDC hosted by Apple was a bit like Christmas! It was really almost like being there, and minus some short glitches of frozen video, and going in and out of HD / low res quality I loved sitting in the conference room here, watching the coverage from my office chair, and not being surrounded by thousands of others all tryi...
Read More
---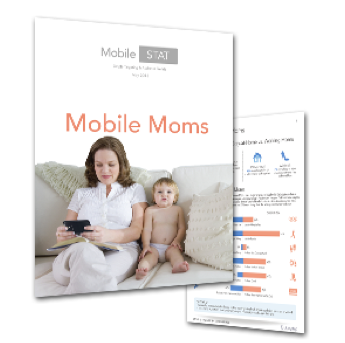 Latest MobileSTAT from JumpTap
Wednesday, June 05, 2013
by Richard Harris
MobileSTAT (Simple Targeting & Audience Trends) is a JumpTap's monthly glance into targeting and audience trends in mobile advertising. They take a unique data driven approach to mobile advertising, enabling it to cultivate the insights contained in the report. STAT contains analysis of hundreds of gigabytes of log data, powered by the scalable, efficient and l...
Read More
---
Card.biz updates with Google Apps sync, IP Filter & embed code
Tuesday, June 04, 2013
by Richard Harris
Card.biz is rolling out a number of significant updates today, including integration with Google Apps, embed codes to enable company photo boards and org charts to be embedded elsewhere online, and IP address filtering to restrict access to an organization or company.The Google Apps support is noteworthy. It enables full sync with Google's directory so that when a new u...
Read More
---
Samsung Smart App Challenge for Galaxy Apps
Saturday, June 01, 2013
by Richard Harris
Samsung wants high quality apps for their Galaxy lineup, and they are willing to put their wallet behind it! In a 2nd year content aimed at creating high quality apps for the Samsung platform, they are offering $800,000 in prize money to the developers that can make something great. The prize breakdown looks like this:$200,000 will go to the first place winner, wit...
Read More
---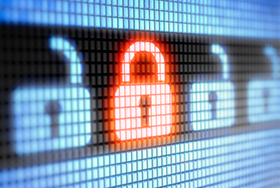 ESG Defines the Market for Big Data Security Analytics
Friday, May 31, 2013
by Richard Harris
Leading analyst firm publishes report on information security analytics toolsMilford, Mass - May 21, 2013 - A new report examining the supply side of big data security analytics has been published by Enterprise Strategy Group (ESG), a leading IT research, analysis, and strategy firm. The report defines the market for big data security analytics and gauges existing solut...
Read More
---
New Curated Freelance App Marketplace
Friday, May 31, 2013
by Richard Harris
Weblance today releases a new curated freelance marketplace with tools to make building apps. Weblance is specifically designed to take applications from design to deployment as quickly as possible. Weblance effectively identifies development decisions, tracks them and organizes them into a plan, decreasing overhead costs. Weblance is so effective at reducing administra...
Read More
---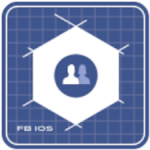 Facebook releases native share dialog for iOS developers
Thursday, May 23, 2013
by Richard Harris
iOS app developers that are sharing features over Facebook have something new to cheer about thanks to the release a sharing mechanism by Facebook called "mobile share dialog", which makes it easier than ever to get share information out of your app.Share Dialog is the newest way for people to share stories from apps. It lets apps share rich Open Graph stories and has f...
Read More
---