Mobile Developer News by Richard Harris
Developer news for iOS, Android, Apps, Game Development, VR, SDKs, Mobile Marketing, and other topics relating to making mobile apps, and software development.
Kontagent and PlayHaven Are No More: Merger is Now Named "Upsight" Offering Analytics and Marketing for App Developers
Tuesday, March 18, 2014
by Richard Harris
The merger between Kontagent and PlayHaven is now officially complete with the two combined companies rebranding under the name Upsight. The new company is offering an analytics and marketing platform for app developers with an integrated product including one dashboard and one SDK with a number of new features. According to a reelase, "Kon...
---
Facebook F8 Conference to be Held on April 30: You Can Bet App Marketing Will Be Front and Forward
Tuesday, March 18, 2014
by Richard Harris
Facebook will host its F8 2014 conference at The Concourse in San Francisco on April 30. Engineers from Facebook, Parse and Instagram will share what they have learned and where they are headed. The promise to "dig into details to help you build faster, to reach more customers and to earn more with your apps." The schedule includes keynotes from...
---
Tizen App Challenge Winners Announced
Monday, March 17, 2014
by Richard Harris
Tizen has announced the winners of the Tizen App Challenge, a contest that awarded over $4M in prizes to app developers. 54 prizes were awarded to top ranked Tizen apps across 9 categories. In addition, the top rated HTML5 apps received $50,000 each.Roughly half of the submissions were HTML5 and the other half were native. In a survey of contestants, a third o...
---
New Google Play Services Are Rolling Out for Game App Developers
Monday, March 17, 2014
by Richard Harris
With GDC at full steam already this week, Google has kicked off the week announcing new services for its Google Play developer program including the new game gifts incentive program and enhanced engagement and discovery options.Highlights of the New Offerings- Google is introducing game gifts, a new service that lets players send virtual in-game obje...
---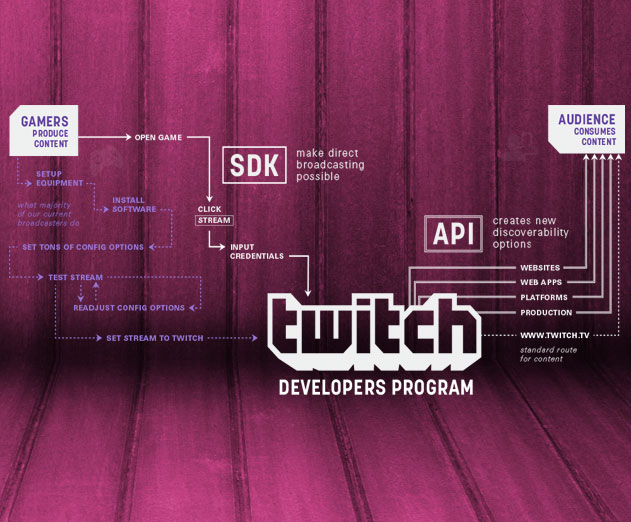 Twitch Gaming SDK Moves From PC/Console Gaming to Mobile
Monday, March 17, 2014
by Richard Harris
Twitch, a video platform and community for gamers, is now offering its new Twitch Mobile Software Development Kit (SDK) too enable the live broadcasting, capturing and archiving of mobile games. More than 45 million PC and console gamers currently use Twitch to broadcast, watch and chat about pc and console gaming. With more than 10 million mobile installs of the T...
---
Tapjoy Launches nGen Platform for App Marketing, In App Monetization and App User Engagement
Monday, March 17, 2014
by Richard Harris
Tapjoy has launched its new nGen Platform to help developers better monetize their user audience by fostering deeper engagement within an app and delivering a better overall app experience for app users. Platform HighlightsRight Engagement: The nGen Platform utilizes Tapjoy's rewarded ad units, from Direct-Play videos and rich media ads to their newl...
---
Mobile Gaming Apps Ripe for Cyber Attacks
Monday, March 17, 2014
by Richard Harris
One thing is universal, criminals chase the money and with billions in online and mobile gaming you can be sure that cyber thieves are busy figuring out ways to get their hands on a piece of the pie.That's why one of this week's Game Developer's Conference (GDC) presentations that caught our eye is a presentation by Peak 10 and Curse to explore new models for scaling, s...
---
Startapp Launches New Mobile App Advertiser Portal
Monday, March 17, 2014
by Richard Harris
Startapp has launched a new Advertiser Portal giving advertisers access to Startapp traffic through an easy-to-use self-service dashboard. Advertisers can run cost-per-click (CPC) campaigns on both Android and iOS using a variety of ad types, including interstitial ads, banner ads, and enriched ads. With the new portal advertisers now have more contr...
---
GREE Launches Rage Of The Immortals Game Exclusive To Android
Saturday, March 15, 2014
by Richard Harris
GREE announced the release of Rage of the Immortals this week, an all-new free-to-play role-playing game where winning means becoming the toughest fighter on the block. Available exclusively on Android devices, Rage of the Immortals takes players to a dark universe where people have superpowers and must use them to fight Hyperion, Inc., an evil enterprise focused on...
---
Hightail File Sharing Now On Samsung Solution Exchange
Saturday, March 15, 2014
by Richard Harris
Business File Sharing Gets Better With Hightail's S Pen Integration and Enterprise-Grade Security on Samsung Mobile Devices Hightail has announced availability on the Samsung Solutions Exchange™ and soon on the Samsung KNOX ™ marketplace, helping business users bolster security and increase productivity when working on Samsung Mobile devices. The Samsung Solutions ...
---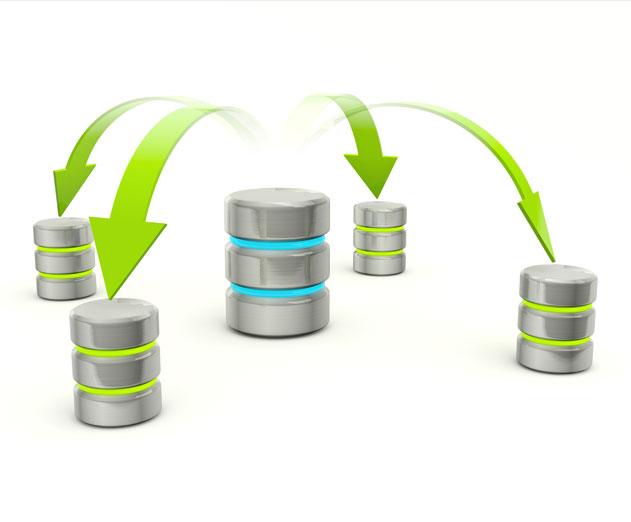 GenieDB Helps Define What Database as a Service Really Is
Friday, March 14, 2014
by Richard Harris
What is Database as a Service (DbaaS)? It's cheating in the development game is what it is. But cheating in a good way. If you could deploy new databases quickly, cost-effectively, and without the hassles of database administration, and all the while taking credit for all that good work, well it might not actually be cheating but at the very least, it's smart.So all of ...
---
Mobile Gaming Under Transformation: The Profile of Gamers is Rapidly Changing
Friday, March 14, 2014
by Richard Harris
A new Ericsson ConsumerLab report shows that the world of games is being transformed and this transformation is being driven largely by a wave of new devices, more stable internet access and ever-increasing interest.The report shows that the profiles of gamers is changing encompassing nearly all demographics. Immersion, socialization and rewards are the key dr...
---
Roku Plans to Stick it To Chromecast With New Streaming Stick
Thursday, March 13, 2014
by Richard Harris
With the new Roku Streaming Stick, Google's Chromecast dongle might have to make room in your TV's the HDMI port. That means access to 1,200+ channels of movies, TV episodes, music, news, sports, kids' shows and free programming streamed in up to 1080p HD video, plus a TV user interface featuring the Roku Search.It is reported that Google has sold million...
---
App Store Gold Rush Comparison, Not That Different From 1848
Thursday, March 13, 2014
by Richard Harris
On January 24, 1848, an event occurred in California that would forever shape the United States. A man named James W. Marshall was building a sawmill for Captain John Sutter, and using water from the South Fork of the American River. He noticed several flakes of metal in the tailrace water and recognized them to be gold. He tried to keep the discovery a secret but ...
---
New ReadyNow From Azul Systems Solves The Java Warmup Problem
Wednesday, March 12, 2014
by Richard Harris
Unique New Technology Included in Zing That Ensures Peak System Performance at Market Open and During Other Critical Times Azul Systems®, Inc. has announced ReadyNow!, revolutionary new technology that solves the "warm-up" problem prevalent in many Java applications. ReadyNow! is included in the latest version of Azul's Zing runtime for Java, version 5.9, and ensures pe...
---
Appowr Launches The Powering App Ideas Competition
Tuesday, March 11, 2014
by Richard Harris
As the app landscape is evolving, app designers and developers are looking for inspiration and innovation. And innovation seeks new challenges. To challenge every designer, Appowr has organized the Powering App Ideas competition. It's your opportunity to explore your design skills and discover their potential. And what will follow this unique process...
---
Flappy Bird Creator Says The App Still Makes Tens Of Thousands A Day
Tuesday, March 11, 2014
by Richard Harris
In a new interview with Rolling Stone, (yes, app developers are getting interviewed by Rolling Stone) Nguyen explains why he pulled the app, pointing to extensive press coverage and unwanted attention in his home town of Hanoi. While Nguyen enjoyed his early success, he was swarmed by the media after news of his monetary success was revealed. At the height of its p...
---
Ceiba Solutions' AppPulse Provides a Real time Look into Customer Feedback on Mobile Apps
Tuesday, March 11, 2014
by Richard Harris
Helps customers monitor their apps and those of competitors; Provides developers with valuable feedback to identify trends and improve their appsCeiba Solutions today announced the availability of AppPulse, a new mobile web app providing real-time insights into user comments, ratings and reviews of apps within app stores. Through daily or real-time notificatio...
---
Strategy Games Get Invaded with X Mercs: Invasion from Game Insight
Monday, March 10, 2014
by Richard Harris
Game Insight has announced their latest title coming to mobile platforms in 2014, X-Mercs: Invasion. An epic turn-based strategy game that puts players in control of a military corporation intent on fighting off a vicious alien attack and saving humanity, X-Mercs: Invasion will deploy on iPad later this year. X-Mercs: Invasion takes place in 2040, at a time wh...
---
Infographic Shows Consumers Are Extremely Interested In Custom Home Screens
Monday, March 10, 2014
by Richard Harris
Mobile Posse, the leading provider of mobile home and lock screen messaging experiences, and Phoenix Marketing International issued an info graphic that depicts how 40% of all mobile users say they're extremely interested in a custom home screen solution, and the type of solution they're looking for. Some of the details include: --63% of mobile users who pick ...
---