Mobile Developer News by Richard Harris
Developer news for iOS, Android, Apps, Game Development, VR, SDKs, Mobile Marketing, and other topics relating to mobile software development
Amazon Announces SNS Mobile Push For Sending Push Alerts
Tuesday, August 13, 2013
by Richard Harris
Today Amazon has made another mark on it's mobile developer offerings with a new SNS Push service app developers can use to send alerts to iOS, Google Android, and Kindle Fire devices called "Amazon SNS Mobile Push".All AWS customers can now begin using Mobile Push for Amazon SNS at no charge and send up to one million notifications each month for free. After that, cust...
---
After Years In Development, SDL 2.0.0 Has Finally Been Released!
Tuesday, August 13, 2013
by Richard Harris
Simple DirectMedia Layer is a cross-platform development library designed to provide low level access to audio, keyboard, mouse, joystick, and graphics hardware via OpenGL and Direct3D. It is used by video playback software, emulators, and popular games including Valve's award winning catalog and many Humble Bundle games. These are the most importa...
---
'I was going to show an ad here
Got App Awesomeness? This Is The Last Week To Enter To Win an Appster Award
Monday, August 12, 2013
by Richard Harris
This is the final week for submissions to be included in Judging for an "Appster" award. It's the 2nd year for the competition where 12 recipients receive the distinct honor of being recognized as someone in the app industry that has an excellent app worthy of being spotlighted for design, functionally, or overall awesomeness.Final submissions must be received...
---
App Developer News Weekly Roundup for The Week of August 9th, 2013
Saturday, August 10, 2013
by Richard Harris
From the Editors DeskHello everyone! It's been a great week in mobile and we've got lots to share with you! The August issue is here officially so be sure and check it out if you haven't already. We have been getting alot of great feedback from the developer community and it's much appreciated! Top Stories for the week of 8/10/2013Easier to Do: Find Bigfo...
---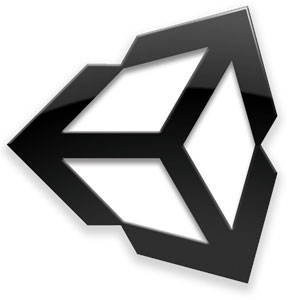 Unity3D Is Leading The Way For Windows Phone And Blackberry Developers
Friday, August 09, 2013
by Richard Harris
The recent announcement by Unity 3D that it had released Unity 4.2, which introduced support of Windows Phone 8, Windows Store apps and BlackBerry 10, is another indication that more third party mobile app development tools and services are migrating to the Windows and Blackberry mobile platforms. Why does this matter? No matter how hard Microsoft and Blackbe...
---
TodoMVC 1.2 Is Released
Thursday, August 08, 2013
by Richard Harris
If you need help deciphering which JavaScript MVC (Model-View-Controller) framework to use in your next project TodoMVC can help with the release of version 1.2 just announced this week.Their framework is a backbone to many other JavaScript frameworks such as AngularJS, KnockoutJS, Ember.js, and many others. You can think of it sort of like .NET which brings many langua...
---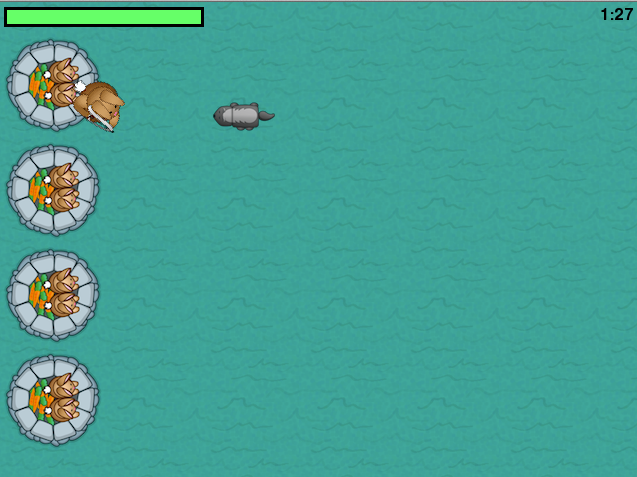 Beginning Game Programming for Teens with Python
Thursday, August 08, 2013
by Richard Harris
Age is no boundary when it comes to programmers, and Julian Meyer who is 13, shows everyone here how it's done. Take a look at this nicely written tutorial on writing a game using Python.There is an argument that some make about why Python is the last language you'll have to learn, and seeing how you can make a decent game so quickly here you might tend to agree.Ju...
---
App Developers and COPPA: A Review of the FTC's Six Step Compliance Plan
Wednesday, August 07, 2013
by Richard Harris
On July 1, 2013, the FTC's Child Online Privacy Protection Policy (COPPA) went into affect, changing forever the landscape for app developers whose apps have users 13 and under.The FTC stance seems to be that they will rigorously enforce the act, which means that app developers with users in the US need to ensure they are in compliance, if COPPA applies to their app.&nb...
---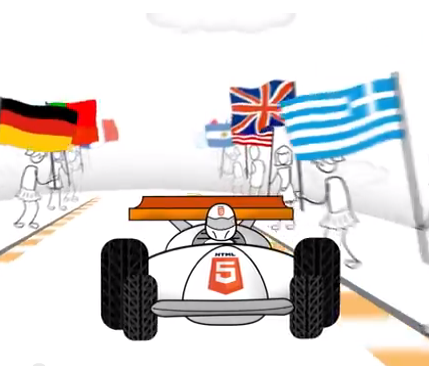 Amazon Wants HTML5 Developer Apps
Wednesday, August 07, 2013
by Richard Harris
Amazon has announced today they are now accepting web applications in their app store - a significant shift in the way they (and other app stores) have presented themselves in the past. The web apps will be discoverable, and sold along side other native Android apps in their app store. HTML5 developers aren't left out in the dark when it comes to monetizing their w...
---
One Click Carrier Billing Payments Now for Firefox Phone Developers Too
Wednesday, August 07, 2013
by Richard Harris
Mozilla Firefox developers will soon have a new choice in how they monetize their Firefox phone apps for the soon to be released Firefox phones, by choosing to use Bango - a carrier billing platform that will let users pay for apps, and in-app purchases with one simple tap and no real billing process.Mozilla has signed mobile payments company Bango to allow op...
---
Anyone Can Make a Windows Phone App Says Microsoft
Tuesday, August 06, 2013
by Richard Harris
Microsoft has released the Windows Phone App Studio, making it easier than ever for non-programmer types to create Windows Phone 8 apps. It's in open Beta and you can give it a try today.With the new App Studio, you get to create apps just by selecting a ready-made template or by using a blank canvas, plugging in your content, and publishing. The underlying e...
---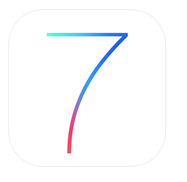 iOS 7 Beta 5 is Available
Tuesday, August 06, 2013
by Richard Harris
We are getting close to a new Apple iOS! Apple just released the latest developer preview for iOS7 in Beta 5 form! Sent to developers today"OS 7 beta 5 and Xcode 5 Developer Preview 5 are now available on the iOS Dev Center. Download these new releases today and start developing your apps to take advantage of new multitasking APIs, dynamic motion controls in UIKit,...
---
Appthority Releases Summer 2013 App Reputation Report
Tuesday, August 06, 2013
by Richard Harris
Appthority's Summer 2013 App Reputation Report has been published, taking a behind the scenes look at how apps actually work as they relate to the consumer. The biggest finding of the study is the finding that 83% of the apps had some type of security risk or privacy issues. Appthority conducted the study of 400 mainstream iOS and Android free and paid apps. Appthority...
---
Infusionsoft Announces 2014 Battle of the Apps Competition
Monday, August 05, 2013
by Richard Harris
Infusionsoft has announced it is accepting applications for entries into its 2014 Battle of the Apps contest. The contest offers a top prize of $10,000US, marketing to Infusionsoft's user base of 55,000 small businesses, presentation as the award winner at Infusionsoft's annual user conference and other prizes. The deadline for submission is Jan. 17, 2014. Judging for ...
---
App Annie Introduces Mobile App for Developer Analytics
Sunday, August 04, 2013
by Richard Harris
App Annie has launched its new App Annie Analytics mobile app offering an enhanced dashboard, daily email reports, CSV export functionality and an analytics API. The app allows developers to keep up with app store data on iOS, Google Play and the Amazon Appstore. Data includes downloads, revenues, in-app purchases, reviews, ratings and rank histories. The company als...
---
CM First Releases V1.8 SP1 CM WebClient
Sunday, August 04, 2013
by Richard Harris
CM First has announced upgrades to its CM WebClient Mobile for CA Plex, now in version 1.8 SP1. WebClient helps customers move CA Plex applications to web and mobile, without recoding client-server interfaces. The new release of CM WebClient Mobile adds features including new themes, icon menus, audio and video, advanced geo, and access to device email and address boo...
---
August 2013 Issue 3 is Here!
Saturday, August 03, 2013
by Richard Harris
We are proud to announce the latest issue of App Developer Magazine is now available here on our website, and publishing tomorrow on mobile. This issue contains so much content my head is still hurting from editing and proofing, but it's worth the read! Everything from cheap marketing tactics to Coppa, to the future of Phonegap and using game offers for app moneti...
---
ADM Podcast Episode 3
Saturday, August 03, 2013
by Richard Harris
In this weeks discussion we have the top news for mobile closing the week of August 2nd, along with the Moto X phone details and our initial reaction, the return of the Apple Developer Portal, Jellybean 4.3, showcasing your apps, and a quick glimpse into the August 2013 issue of ADM. Subscribe or listen to our weekly podcasts here. ...
---
AppURL by Quixey What is it?
Friday, August 02, 2013
by Richard Harris
The web works by linking pages together, so Quixey thinks apps should be linked the same way and the launch of their product AppURL hopes to do just that. By embedding a bit of code into your app, users can jump from one app to the other much like viewing a webpage in a process called "deep linking"."The idea for deep linking isn't necessarily ...
---
Apple Says To Expect Delays
Friday, August 02, 2013
by Richard Harris
Waiting on an app approval from Apple? You might be waiting just a little bit longer than usual says Apple. Because they are still recovering from the security breach that occurred in their online developer portal a couple of weeks ago, Apple says developer app reviews might take longer to get through the system. While some developers are confirming the delay, I ca...
---