Mobile Developer News by Richard Harris
Developer news for iOS, Android, Apps, Game Development, VR, SDKs, Mobile Marketing, and other topics relating to making mobile apps, and software development.
Will App Developers Have a New Monetization Opportunity with Microsoft's Launch of a Unified Windows Store Gift Card?
Thursday, November 14, 2013
by Richard Harris
iTunes gift card purchases have become a staple holiday gift option. Will Microsoft find similar success with its unified Windows Store gift card promotion? And the better question is, will app developers benefit with increased app sales for the holidays? The Windows Store gift cards can be purchased from the Windows Store or Windows Phone Store. Microsoft is also push...
---
Microsoft Provides New Unified Registration for Windows and Windows Phone App Developers
Wednesday, November 13, 2013
by Richard Harris
Developers, like consumers, can continue to expect the unification of Windows to affect them in varies ways. Recently, Microsoft exec Todd Brix posted an update on the combination of the Windows Store and Windows Phone marketing and operations team. Developers will probably care most about the unified registration for Windows Store and Windows Phone where developers on...
---
Goodby Flash Ads: Flite Introduces New Web Based HTML5 Design Tool for Building Mobile Ads
Wednesday, November 13, 2013
by Richard Harris
Goodbye Flash, hello HTML5. So says Flite, a multi-screen advertising company, who has introduced Design Studio HTML5, a web-based design tool for building ads that will run on all devices and screens. According to the company, when compared with competitive offerings, Design Studio HTML5 has an easier to use UI, a straightforward installation and trafficking of HTML5 ...
---
Tizen Association Launches Partner Program
Tuesday, November 12, 2013
by Richard Harris
Companies from All Segments of the Mobile and Connected Device Ecosystems Become Tizen Association Partners to Collaborate on the Ongoing Development of the Tizen Project and PlatformThe Tizen Association announced the launch of a partner program aimed at broadening support of the Tizen Platform across a more diverse set of connected device manufacturers, operators, app...
---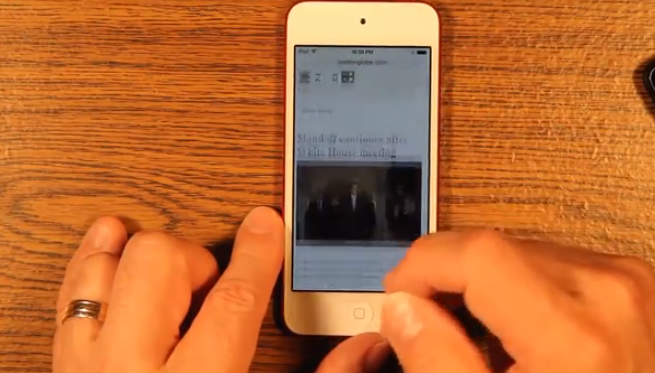 Rapidly Build Responsive Mobile Apps
Tuesday, November 12, 2013
by Richard Harris
Applications utilize a single code base that automatically adjusts to any mobile device, laptop or desktop; new website advances Responsive App Design conversation Burlington, MA, November 12, 2013 – Alpha Software Corporation today announced the latest version of its Alpha Anywhere coding-optional development environment, w...
---
Google App Translation Service Moves Past Pilot Phase to General Availability
Monday, November 11, 2013
by Richard Harris
Google has announced that its App Translation Service, which was first previewed at this year's Google I/O conference, has moved past the pilot stage into general availability for all developers. The service allows developers to purchase professional app translations through the Google Play Developer Console. To use the App Translation Service, developers will want to ...
---
Amazon Releases a Free Cross Platform User Engagement and Testing Tool
Friday, November 08, 2013
by Richard Harris
Amazon Analytics and A/B Testing services are now available for developers, with support for iOS, Android, and Fire OS. By leveraging the data provided by Amazon Analytics Reports and A/B Testing, you can take steps to increase user engagement and monetization overall across platforms. Both services are free to use, regardless of usage level. These new services are buil...
---
Pebble Launches New SDK, Announces iOS7 Compatibility
Thursday, November 07, 2013
by Richard Harris
Pebble has launched SDK 2.0 as it continues to woo developers to its smartwatch platform. Unlike Samsung, who has severely limited developer access to its smart watch offering, Pebble is banking on developer support to drive revenues and ultimately make the usefulness of the device desirable enough to increase unit sales. The new SDK 2.0 introduction adds...
---
A Working App Prototype in Less Than 10 Minutes
Thursday, November 07, 2013
by Richard Harris
Introduction to AppGyver Prototyper When it comes to effective prototyping nothing counts more than how accurately you can represent your idea. For app prototyping specifically, that means delivering a sense of look, touch and responsiveness. We've all been put in the position where we've found ourselves defending a great idea just because it...
---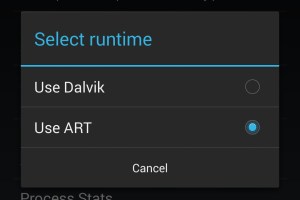 Google Introduces New "ART" Android Runtime for KitKat 4.4 OS
Thursday, November 07, 2013
by Richard Harris
Google has introduced "ART," a new Android runtime being introduced experimentally for the recent KitKat 4.4 release. It is a preview of a work in progress in KitKat that can be turned on in Settings > developer options. Google says the release has been made to obtain early developer and partner feedback. ART has been developed as an alternative to "Dalvik," which i...
---
New Release: Tonara, The iPad App that Listens to Musicians and Automatically Flips Pages
Wednesday, November 06, 2013
by Richard Harris
Tonara, the mobile music-playing app that listens, today released a new version of the iPad application that listens to musicians, shows their location in the score and automatically turns the pages of interactive sheet music. All Tonara users can now download interactive scores for free in the new Tonara Free Zone and review their music with an interactive playbac...
---
Stanford offers free course in developing iOS 7 apps for iPhone and iPad
Wednesday, November 06, 2013
by Richard Harris
Anyone looking to get some free schooling from Stanford, here you go! They are offering a free course on iOS programming for iPhone and iPad over iOS7. The instructor is Paul Hegarty who also teaches "Coding Together: Apps for iPhone and iPad, Coding Together: Developing Apps for iPhone and iPad, and Developing iOS 7 Apps for iPhone and iPad.It's available over iTu...
---
Think Your a Great Programmer? Think Again.
Wednesday, November 06, 2013
by Richard Harris
We all have those moments of levity when we've created something so great, and so useful that it causes one to stand back and enjoy our own work, in a sort of "self-promotion" layer of advertising for all to see. But what we create today, even with the most advanced smart phones (while still amazing) doesn't quite intrigue me as things that were created long ago using m...
---
Android KitKat is Here! Can App Developers Wave Goodbye to Fragmentation?
Monday, November 04, 2013
by Richard Harris
The dust has settled on the reality that an off the shelf phone running Android KitKat is now here. Google's trick or treat mentality of its Halloween launch of the new LG Nexus 5 running Android KitKat 4.4 has to be seen as a treat, as the new OS has the ability to perhaps ultimately eliminate the fragmentation of the Android OS. And that's potentially good news for a...
---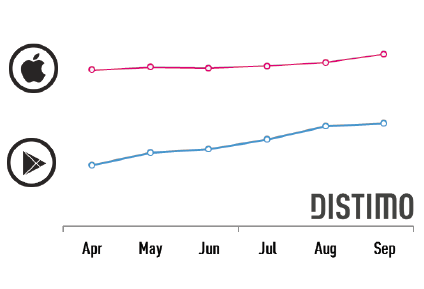 The Majority of Mobile Revenue Generated Comes From Games
Monday, November 04, 2013
by Richard Harris
In September Distimo took an extensive look at the Mobile Games category. They analyzed the popularity of this category compared to other categories in terms of downloads and revenue. Additionally, they looked at the popularity of games among app stores and countries in relation to revenue. Major FindingsThe vast majority of all revenue generated in the Apple App S...
---
Sencha Encourages App Developers to Provide Feedback on Sencha Architect 3 Release Candidate
Saturday, November 02, 2013
by Richard Harris
Sencha has announced the availability of the Sencha Architect 3 Release Candidate, as it continues towards its full release of the product. During SenchaCon 2013, the company provided a limited preview of Architect 3, a visual HTML5 app builder, and made it publically available soon after. Included in the early implementations were new features like...
---
Be The First To Know App Developer News With Our News App!
Friday, November 01, 2013
by Richard Harris
The ADM (App Developer Magazine) app is the best way to stay in touch with the hottest app developer news on your iPhone. Browse the latest headlines with a flick of your finger then tap to dive into an unparalleled source of stories about app tools, techniques, and tips to keep you informed as a developer.KEY FEATURES:Free access to all news content from the ...
---
The November Issue of App Developer Magazine Is Here!
Friday, November 01, 2013
by Richard Harris
The November Issue of ADM is here and available on our website and in mobile newsstands now! There is a wealth of information in this issue for any app developer (big or small) to take advantage of during the Fall and Winter seasons. It contains 12 featured articles in all, plus our regular monthly news sections, industry spotlight, app showcase, and a hi...
---
Goo Technologies Launches Goo Create
Thursday, October 31, 2013
by Richard Harris
HTML5 graphics leader unveils first professional platform for high-end web graphics Stockholm, Sweden – October 31, 2013 – Goo Technologies, the leader in HTML5 high-end graphics for games and interactive visualizations on the web and the company behind the Goo Engine®, today announced the launch of Goo Create®, the first professional platform for high-end web grap...
---
Bunndle Launches Mobile Ad Network for iOS
Thursday, October 31, 2013
by Richard Harris
Company partners with LinkedIn, Blekko, Skout on new mobile network for apps PALO ALTO, Calif., Oct. 30, 2013 – Bunndle, the ad network for apps, today announced the expansion of its mobile app distribution network to include iOS. The three-year-old company has already been successful with its desktop app distribution service, which provides superior matching of app to ...
---