Game Development
Steam Founder Rick Ellis talks developing mobile real money games
Friday, October 29, 2021
Steam Founder Rick Ellis and Ross Krasner chat with App Developer Magazine about developing mobile real money games, the differences in the approach of free-to-play vs real-money games, and some advice about trends to look out for in 2022.
Is developing mobile games that people play for real money the next big wave in game development?
Rick Ellis, lead developer and founder of the Steam platform and marketplace, and also a developer on Half-Life 2 has pivoted to mobile and he's making real-money tournament games alongside Ross Krasner, Ryu Games founder and CEO, and they have plenty to say about it.
We recently caught up with Rick and Ross to discuss the approach to developing mobile real-money games (i.e. casual mobile games that people play and compete for real money, like BlackJack Boost, Bingo Boost), to get their thoughts on the projected growth of the mobile real-money industry (which is a segment of the larger billion-dollar esports industry). They also share more on the demographics and engagement (more female, casual audience than core esports).
ADM: Rick, are you seeing a greater shift of traditional PC game developers to mobile as the content and game mechanics have matured? What drew you to mobile game development and mobile real money games?
Ellis: I believe the shift to mobile gaming has more to do with the capabilities and number of devices in the world. Game developers can offer game experiences on mobile that now rival PC and Console gaming while at the same time reaching new players that have never tried a PC or Console game. What drew me to mobile game development was allowing our games and IP to be experienced by a much larger audience than we can reach on PC or Console. I see mobile gaming not as a replacement for PC or Console gaming but as an augmentation. Gamers want to play 24/7, but they obviously cannot carry their Xboxes or PCs on a bus or take them to work but they always have a phone with them. The device capabilities are so good now that even the most hardcore players can find enjoyable experiences on mobile devices.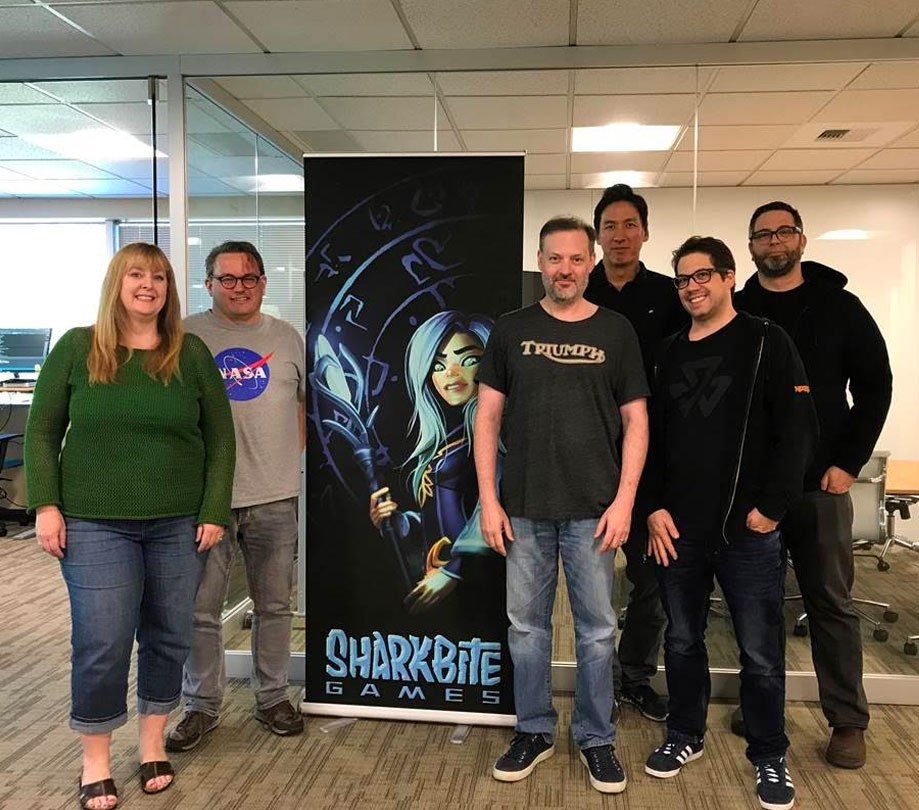 ADM: Rick, how are you bringing your experience from Steam and games like Half Life 2 to your current game development?
Ellis: My time at Valve building Steam and working on Half-Life 2 instilled in me two extremely important factors for building amazing game experiences:
User experience is everything. It is far more than just how fun a game is. It encompasses everything about the game and your company; how players view your company and game, how they are treated when they have issues, how well you listen to player feedback to improve the game experiences, etc.

Development process - The use of cabals and internal team playtesting throughout the development cycle, critical listening of the development team with respect to features, fun, or anything related to the game, being highly critical of your own work, and constantly asking, "is this improving the experience?" and finally, being very diligent about cutting features or ideas that detract from the experience. At the end of the day, the gamer does not care how much time a feature took or who worked on it, if it weakens the experience, it needs to be removed. Period.
ADM: Rick, what would you say are the benefits to game developers of getting into the mobile cash tournament gaming industry?
Ellis: As a developer, what I really enjoy about real-money gaming is our ability to focus on the core user experience, the moment-to-moment gameplay, and not have to worry about the "tricks" and psychology of free-to-play mechanics.
In the F2P space, so much time is spent on monetization and user psychology that the core gameplay mechanics get much less attention than they should. Pre-F2P, we focused on making amazing and fun game experiences that players loved; we polished those experiences with great care and did so until every last detail was perfect.Generally, with F2P, there is far less emphasis on the core gameplay and much more on monetization. Building a F2P game is more about the metrics (ARPDAU, retention, CPI, etc.) than the experience (if you question this, just ask any publisher about publishing your game; their very first question will be "what are the metrics?"). Everyone is concerned about how to extract more dollars from the user so various tactics are used that, as a gamer, I despise. These include paywalls, in-game ads that interfere/ruin your gaming experience, "pay to win" mechanics, egregious mechanics like excessive "wait" times unless you spend, exotic stores and offer systems, etc. As a gamer, the best F2P monetization I have seen is the season pass that Fortnite uses as it does not interfere with the core experience and the items I receive do not give me an unfair advantage. These are reasons I really enjoy the real-money gaming space.
ADM: Ross, how should developers approach cash tournament game creation differently than the typical F2P model?
Ross: Like Rick was saying, cash tournament games are all about the core gameplay loop. Developers must consider the metastrategy and skill cap of their games ahead of time. If a user can pick up a game and become an expert within a few hours, the game won't have legs long-term. Competitive tournament games must be easy to pick up and difficult to master so users can continue to hone their skills over time.
ADM: Ross, What is the demographic of the typical mobile cash tournament player now? Is it changing or has it changed over time?
Ross: The demographics vary from game to game but overall are incredibly broad, people of all ages, genders, incomes, and geographies. It is a huge advantage we have over daily fantasy sports which are upwards of 80 percent male-identifying.
ADM: Ross, what trends in mobile cash tournament gaming should developers be aware of for the next year or so?
Ross: The old way of doing things for mobile cash tournaments is casual quick-hitters like solitaire. But as time goes on, we're not going to see "mobile cash tournament" games and "free to play" games we're just going to see games. And cash tournaments will be everywhere that there can be competition.
---
Become a subscriber of App Developer Magazine for just $5.99 a month and take advantage of all these perks.
MEMBERS GET ACCESS TO
- Exclusive content from leaders in the industry

- Q&A articles from industry leaders

- Tips and tricks from the most successful developers weekly

- Monthly issues, including all 90+ back-issues since 2012

- Event discounts and early-bird signups

- Gain insight from top achievers in the app store

- Learn what tools to use, what SDK's to use, and more



Subscribe here