user acquisition
user acquisition magazine search results
App Developer Magazine issues we found relating to user acquisition
---
This issue is overflowing with genius editorials covering advanced marketing, new Coppa regulations app developers need to know, how to cash in on your app revenue with game offers, marketing with no money, phonegap, prototyping, communication lessons for developers, and tons more - you won't want to miss it!
---
user acquisition news search results
Developer news items we found relating to user acquisition
75 results
---
Mobile marketers should use video more report finds

Tuesday, March 6, 2018 by Richard Harris



YouAppi has announced the results of its second annual CMO Mobile Marketing Guide, which highlights opportunities for mobile marketers over the next 12 months. Video emerged the clear winner, with 85 percent of marketers planning to increase their investment in video during 2018, up a full 10 percent from 2017. Over three-quarters of respondents cited video as very or c...
---
Predict the value of the user behind each new app install with RTP

Thursday, February 22, 2018 by Richard Harris



Winclap will be exhibiting its latest product, Real-Time Pricing (RTP), at the upcoming Mobile World Congress taking place in Barcelona, Spain on February 26 through March 1 at booth #8.1E60 in the App Planet Hall.RTP is a pricing tool introduced to the mobile ecosystem offering a new approach to the mobile user acquisition strategy. Unlike the fixed-rate CPI/CPA model,...
---
Re-engage mobile app users with the latest YouAppi solution

Monday, January 29, 2018 by Richard Harris



YouAppi has announced the launch of its Re-Engagement solution, created to maximize the value of all mobile users, whether acquired organically or through the YouAppi platform. Re-Engagement was designed to work in tandem with YouAppi's User Acquisition (UA) solution as part of its 360 Platform. The solution offers access to YouAppi's Real-time Bidding (RTB), social and...
---
Mobile apps are key to success in retail

Wednesday, November 29, 2017 by Richard Harris



Apps are the preeminent way for retailers to reach your customers. Whether you are getting consumers to your app, measuring their engagement, encouraging purchases, analyzing their sentiment or expanding to new markets, app data will fuel your mobile success and thereby your company's success. From competitive benchmarking to international expansion, App Annie has ...
---
Why your app is getting uninstalled and how to prevent it

Wednesday, November 22, 2017 by Simon Spaull



App developers have a tough job managing the marketing life cycle. Before an app is released, app developers must have plans for user acquisition and they must be agile enough to adapt in those first hectic weeks. But as you gain traction and grow comfortable with how your app is doing, there is a huge worry that looms over you: what if users stop using your app and uni...
---
Smart mobile marketing during the holidays

Tuesday, November 21, 2017 by Itamar Benedy



The holiday season is often glorified as the "App Developers' days", with dream conditions to send people to the app store and download new apps. The numbers don't lie. 2016 was the best year yet for apps, with over half a million dollars being spend on mobile apps over the holiday - a 52% increase from the year prior (Sensor Tower). This holiday bump can be attributed ...
---
Vungle SDK to be released on the Amazon Fire tablet

Tuesday, August 8, 2017 by Richard Harris



Vungle, a marketing platform for in-app video ads, has announced the upcoming release of a software developer kit (SDK) for Amazon's popular Fire tablets. Vungle, working together with Amazon Appstore, will bring its user acquisition and monetization platform to Fire tablets.According to analyst firm IDC, adoption of Amazon devices increased 1,200 percent year over year...
---
Why apps with subscription models are taking over

Monday, July 24, 2017 by Mark Loranger



Anybody with a passing acquaintance with the app store, whether on iOS or Android, is fully aware of the vast quantities of apps crammed into every (digital) nook and crevice, with more being released each passing day. For Apple and Google, this competition is great - the more apps there are, the more money they make. But for app developers, more competition means that ...
---
Acquired.io wants to help small app publishers

Thursday, July 6, 2017 by Richard Harris



The founders of mobile marketing company AppScotch, acquired by AppAnnie, have launched their newest venture, Acquired.io. The company has created a centralized platform to manage user acquisition across dozens of channels like Snapchat, AdColony, Chartboost, and others. Acquired.io has raised $2 million in funding from investors, many in the mobile gaming space. N...
---
Mobile video challenges most app marketers new report says

Wednesday, June 28, 2017 by Richard Harris



If Digital Video 1.0 was characterized by the repurposing of TV content for the PC, then the current growth in Mobile Video is anything but repurposing Web or TV video content for mobile devices, according to research commissioned by mobile growth platform YouAppi.The research conducted by Dimensional Research found that 94% of the 218 global mobile marketer and agency ...
---
Corona goes free today including enterprise version

Thursday, June 22, 2017 by Richard Harris



Corona Labs​, the creators of a cross-platform app development platform, has announced that the Corona framework will become completely free for app developers starting today. Until now, the Corona development platform existed in two versions: a free core product named Corona SDK and an additional paid option named Corona Enterprise. The Enterprise version allowed...
---
The best month to acquire users is in September finds new report

Wednesday, June 21, 2017 by Christian Hargrave



Liftoff, a mobile app marketing and retargeting company, has released a new report providing surprising insight into behaviors and trends in the rapidly growing world of mobile shopping. The data reveals the best month to acquire users is in September, ahead of the holiday shopping frenzy, and also examines geographical differences in mobile user engagement between Nort...
---
Why brands will pay top dollar for your in-app inventory

Thursday, June 8, 2017 by Dan Laughlin



Ad fraud is expected to cost brands over $16 billion this year. The industry is on edge, and brand safety is a top concern. This is especially true after Fortune 500 advertisers discovered their ads appearing next to inappropriate content on Google's Youtube.The industry has been working on solutions to curb ad fraud and increase brand safety, and yet the problem grows ...
---
Almost all users abandon apps with bugs and glitches

Wednesday, May 31, 2017 by Michael Haynes



88% of app users abandon apps due to finding bugs and glitches. This, according to a recent survey conducted by QualiTest Group, the world's second largest pure play QA and independent software testing company. The survey also revealed that: - Nearly 8 in every 10 users notice glitches and bugs in the apps that they use.- Over 50% of users indicated that they would aban...
---
Mavin says that social media is an untapped user engagement tool

Friday, May 26, 2017 by Richard Harris



In the race to engage and retain consumers, the app industry continues to lag behind social media, where trending topics and memes continue to win mind share for brands. Today, that changes with the launch of Mavin Motion, the only end-to-end platform enabling apps to capitalize on events and trends as they happen to better engage their audiences over the long-term. Alo...
---
AppOnboard raises $4M in a seed round

Wednesday, May 10, 2017 by Michael Haynes



The app economy is larger than ever - mobile revenues grew 40 percent in 2016 with app developers grossing $37 billion, excluding any advertising revenue. Roughly half of that goes back in the ecosystem for User Acquisition (UA) - or paying for downloads.AppOnboard Inc, mobile app demo maker, has raised $4M from Troy Capital Partners, London Venture Partners ("LVP) and ...
---
Monetizing apps without alienating users: A chat with Receptiv

Wednesday, May 3, 2017 by Richard Harris



We recently sat down with Receptiv, the company formerly known as MediaBrix, to learn more about how they work with app developers monetize their products. Receptiv is an in-app mobile video ad platform that connects brands to app users to increase ad performance. Founded as MediaBrix in 2011 and named an Adweek Top Mobile Innovator, they are available via both programm...
---
Insights on push alert frequency to improve new app user retention

Monday, March 27, 2017 by Michael Haynes



Mobile growth company Urban Airship detailed industry findings from its mobile app retention study, spanning new users' first 90-days of app usage within retail, media, sports & recreation and utility/productivity. By analyzing the frequency of messaging users received and their corresponding retention rates, Urban Airship provides a deeper understanding that dispel...
---
Repealing and replacing excel for marketers with AppsFlyer's new Pivot

Monday, March 27, 2017 by Richard Harris



Match Group (the world's leading provider of dating products, with over 45 brands including Match, OkCupid, Tinder and more) found that they were wasting lots of marketing team time trying to align front-end and back-end data to make spend optimization decisions for their app marketing campaigns. They approached AppsFlyer to develop a tool to he...
---
Cut the Rope creator ZeptoLab transforms into a mobile app publisher

Tuesday, March 7, 2017 by Richard Harris



ZeptoLab, the app gaming company behind Cut the Rope franchise and the mobile multiplayer hit King of Thieves, announced that they have officially entered the publishing business by opening a website where mobile game developers from all over the world can now leave their submissions.ZeptoLab has been "soft-launching" their publishing activities for about a year by part...
---
Lucktastic helps Hooked On Phonics with user engagement

Tuesday, March 7, 2017 by Michael Haynes



Hooked on Phonics believes that reading is the gateway to all learning and they focus on nurturing that thirst for knowledge with products that are fun, effective, and easy to use. That's why they've brought together a dedicated team of parents, leading educators, interactive designers, writers, and artists. Through collaboration, research, and testing, they continually...
---
How to increase app revenue by using analytics

Wednesday, March 1, 2017 by Richard Harris



Editors note: Guest submission by Mark Rosner, CRO of AppLovinYou wouldn't create a website without at least one line of code for Google Analytics. So why would you create an app without it? Analytics might seem like an obvious element to incorporate into app development, but I'm still shocked that I regularly meet developers who don't use analytics at all, or bare...
---
Overcoming the app marketing sticking point

Monday, February 6, 2017 by Richard Harris



Driving installs is undoubtedly an important metric for any company to track. However success goes beyond just the download. In fact, more than two-thirds of users delete an app within one week of downloading it. Because of this, app developers are tasked with keeping users loyal and engaged over the long-term, which is not guaranteed by the single action of an install....
---
New tool for app developers forecasts how much revenue you can earn

Monday, January 16, 2017 by Richard Harris



New tool from Pollen VC, forecasts how much a mobile app can make over it's lifetime.While app developers and marketers understand that Lifetime Value (LTV) - the total revenue generated by a user from the time they download the app until they abandon it - is the most important commercial metric , they often struggle because there is also no uniform way to cal...
---
Creative interactions can drive engaged mobile app users

Monday, January 16, 2017 by Richard Harris



Editors note: Submitted by Spencer Scott, CEO of mobile rewards platform MeedAcquisition vs. engagement: it's the mobile app publisher's dilemma. Being found in the upper ranks of an app store guarantees more new users, but keeping those users engaged over long periods of time can be difficult. In fact, analysts have found than more than 80 percent of all downloaded app...
---
UK video games industry to grow in 2017 says new TIGA report

Tuesday, January 3, 2017 by Christian Hargrave



TIGA reports that the UK video games industry would increase investment and expand employment in 2017. They made the comments in their latest Business Opinion Survey 2016/17. The report was based on a survey of 50 games businesses including small, medium and large firms, developing games across mobile/tablet, VR, PC and console. TIGA's Business Opinion Survey 2016...
---
Pegasus Network Inc launches WeShare WiFi SDK

Wednesday, December 21, 2016 by Richard Harris



As advertising space becomes more and more saturated with content, a glaring problem emerges from the success. User's are becoming more and more inundated with streams of traditional advertising causing them to become increasingly desensitized to the messages being conveyed. This drop in interactivity can cause a drag on user acquisition costs and retention rates in the...
---
Native mobile ads outperform all other mobile ad units says new report

Saturday, December 10, 2016 by Christian Hargrave



YouAppi has released research findings based on hundreds of mobile user acquisition campaigns in 2016, proving that native mobile user acquisition ads outperform, and more importantly, convert better than other mobile ad units.Despite the challenges of customizing native ads to match the look and feel of the app or mobile web content in which they appear.Native advertis...
---
What IBM says were the shifts in enterprise mobility throughout 2016

Saturday, December 10, 2016 by Richard Harris



As companies continue down the road of mobile enterprise application development to improve their software infrastructure, many are left wondering if it is the correct step to take. "What makes a good enterprise software?" and "How can I take advantage of the newest trend?" is on the minds of many businesses constantly.We sat down with Phil Guido, General Manager at IBM...
---
Indie game makers can now get user acquisition help from the new Game Alliance

Thursday, December 8, 2016 by Michael Haynes



Tilting Point, a provider of publishing services for mobile developers, has launched Game Alliance, a new user acquisition fund established to scale UA campaigns for independent game makers. Game Alliance is designed specifically for developers who want to self-publish, maintain ownership of their IP and retain all their equity. The fund's resources will be applied to g...
---
Hersch Games opens up about EyeCons

Wednesday, November 23, 2016 by Richard Harris



EyeCons is a new platform that enables brands, businesses, events and venues to promote themselves and their affiliated sponsors through an interactive digital experience that gives users the opportunity to win offline prizes as they play. The platform enables brands to identify unique content and prize opportunities customized for each player while on the backend,...
---
AdTrial: The new playable ad format from Playdigious

Wednesday, October 19, 2016 by Richard Harris



Playdigious, has announced "AdTrial," a new mobile ad platform that allows gamers to play short game demos, directly in mobile advertisements, without the need to download a game. The content delivered via AdTrial provides a true gaming experience that allows gamers to have a new level of "pre-download" interaction never experienced before at this scale. Equally, ...
---
Help for app marketers during the coming holiday rush in the app store

Friday, October 14, 2016 by Richard Harris



AppsFlyer has released their study, App Marketing Best Practices for the 2016 Holiday Season, to guide app marketers' strategies to win the holiday rush. The study focuses on two key app categories: shopping and gaming, and highlights the differences in behaviors between iOS and Android users. The data to inform the study was pulled from 50 million app installs in the U...
---
Shopping apps that target women will see better profits says new report

Wednesday, October 12, 2016 by Richard Harris



Liftoff has released its annual Mobile App Engagement Index, highlighting trends in how consumers engage with apps and mobile marketers acquire new users. The report highlights gender differences in mobile shopping and gaming in-app purchase behavior, plus other general findings such as seasonality trends. The major takeaway from the data in Liftoff's App Engagement Ind...
---
How revenue recycling can help you improve capital and fund growth

Tuesday, October 4, 2016 by Martin Macmillan



Almost all app developers face a common financial challenge: Keeping cash flowing during the time between launch of a new app and payout of revenue by the app stores and platform holders.This period of time is referred to in the app economy as the "funding gap." It's common in many different industries, especially among manufacturers that have to shell out capital to pa...
---
Three ways programmatic is changing mobile app monetization

Monday, October 3, 2016 by Ross Barasch



Earlier last month digital marketers from around the world flocked to Germany for DMEXCO, one of the largest digital marketing events in the world. Traditionally, a buy-side focused show, the event now attracts more developers and publishers as programmatic real time bidding (RTB) is becoming a bigger part of mobile app monetization strategies. In fact, the move towards...
---
CrossInstall Chats With Us About Playable Ads for Mobile Apps

Wednesday, September 28, 2016 by Richard Harris



We recently had a conversation with Jeff Marshall at CrossInstall to talk about how the company provides a unique approach to mobile advertising. CrossInstall's distinct approach combines the playable mobile ads it creates with a programmatic, performance based bidder to ensure the ads hit the right audience. With clients such as SGN, PuzzleSocial, Big Fish Games, among...
---
Nimbix Adds Docker Integration to JARVICE Platform

Friday, September 23, 2016 by Ron Beaman



Nimbix just announced a new capability, PushToCompute, a method for rapid cloud deployment and monetization of containerized compute intensive applications. This capability is built into the JARVICE platform which powers the Nimbix Cloud.Through the added feature on the JARVICE platform, developers are able to import the latest version of their application int...
---
Media Buyers Have a New Option With Matomy's Launch of MyDSP

Wednesday, September 7, 2016 by Richard Harris



Global media company Matomy has announced the launch of myDSP, a smarter self-serve demand side platform with proven global scale designed for media buyers with conversion goals in mind.Matomy developed myDSP over the past year while working closely with Matomy's MobFox DSP media buyers. myDSP combines the superior service, supply, and technology of MobFo...
---
Creator of LureDeals Talks About Capitalizing on Pokemon Go Traffic

Saturday, August 27, 2016 by Scott Poniewaz



Britt White is a former hog wrestling world champion, but most recently gained notoriety for Lure Deals, which provides marketing opportunities for Pokémon GO. He has been a part of the Austin tech community for a few years now and runs TKM Labs, a digital agency and virtual reality firm focused on tackling industry specific issues utilizing VR and AR across areas like ...
---
Chatting With the Creator of Trivia Crack About App Success and the Smile Test

Thursday, August 25, 2016 by Richard Harris



We recently sat down with Etermax, the creator of Trivia Crack to get the inside track on their success as a mobile team. Trivia Crack Kingdoms, the sequel to its flagship mobile game, has surged in popularity as the game surpassed seven million downloads across all platforms worldwide. Here's what Maximo Cavazzani, CEO and founder of Etermax had to say. ADM: Who a...
---
SourceKnowledge Aims to Improve User Acquisition and Conversion With New SaaS

Tuesday, August 16, 2016 by Richard Harris



SourceKnowledge has introduced a full featured interface for users of its cloud based Software-as-a-Service (SaaS) platform Engage. Brands, mobile app publishers, eCommerce companies and data-driven marketers will benefit when it comes to improving customer acquisition, conversion and activation. Engage provides marketers with the ability to test and optimize creative i...
---
App Annie Launches New App Monetization and Marketing Intelligence Offering

Wednesday, August 3, 2016 by Richard Harris



App Annie has introduced a new Marketing Intelligence offering designed to support app discovery, user acquisition and ad monetization for app publishers. It provides an opportunity to evaluate advertising strategies through understanding of the effectiveness of ad creatives, ad placement and tactics as compared to competitors.Marketing Intelligence is App Annie's lates...
---
CEO of Manage Mike Ng Discusses the Evolution of Mobile Advertising

Tuesday, May 31, 2016 by Richard Harris



We recently chatted with Mike Ng, CEO of Manage, to discuss the mobile advertising marketplace and the changes undergoing the industry.ADM: I understand Manage has been around for about 5 years as a mobile DSP. How has the company evolved over the years? Ng: When Manage was founded 5 years ago, we decided to focus primarily on mobile in-app marketing. We were one o...
---
Four Ways for Developers To Open Source Their Next Big Idea

Tuesday, May 10, 2016 by Mihai Pohontu



Whether it was the printing press, steam engine, or the assembly line, history has been defined by pivotal advances in technology. We are now in the age of a new wave of advances – from the smartphone to virtual reality – that have again revolutionized how we interact with the world and access information. The growing app economy to support this technology (which c...
---
Here's How to Maximize Your App's Potential Using Data

Monday, March 28, 2016 by Itamar Benedy



Congratulations! Development and testing are done, and your app is ready to release. Before you enter the highly competitive mobile market, you need to realize that over 2,500 apps are submitted to the 3 biggest stores daily, and 70% of apps generate less than 5,000 downloads each. In the PC era, we couldn't update a game or any other product after its release, nor...
---
glispa Releases New Mobile Ad Mediation Platform

Thursday, March 24, 2016 by Stuart Parkerson



Mobile marketing company glispa has introduced a new mobile ad mediation platform called Ampiri, built from technology from its acquisition of MoneyTap. The company is headquartered in Berlin, with offices in Beijing, Bangalore, San Francisco, Tel Aviv and São Paulo.As a platform, Ampiri blends the major demand sources into a single campaign selection algorithm, which o...
---
How to Think About Mobile App Retention

Monday, March 21, 2016 by Justin Bauer



An age-old question asked by founders is: Should I focus on growth or profit? If you take into consideration the recent economic context of falling valuations and dying unicorns, the question is moot. Investors want to see sustainability; and a sustainable business takes both growth and profit into account. Early-stage companies, eager to show off their hockey stic...
---
Reducing the Creative Lag Bottleneck Problem for App Updates

Thursday, March 10, 2016 by Stuart Parkerson



We visited with Shahar Kaminitz, CEO and founder of Insert, to discuss the problem of "creative lag" – the time it takes app developers to get an idea to get from whiteboard to a consumer's device and the subsequent delays associated with development, test cycles and app store approval processes. Kaminitz has recently brought out of stealth mode the Insert mobile engage...
---
5 Steps for Mastering App Data Collection for User Acquisition and Re-engagement

Thursday, January 7, 2016 by Diego Meller



User acquisition and re-engagement are essential to the success of any app marketing strategy. Whether the goal is bringing back dormant users, acquiring quality users who complete in-app events (like bookings or purchases), or even showing custom ads to a segment of users who have achieved an in-app activity threshold, collecting the right app data plays a major role i...
---
Mobile Advertising Predictions for 2016

Wednesday, January 6, 2016 by Stuart Parkerson



We recently hosted a Q&A with members from Fiksu's executive team who offered their predictions on mobile advertising for 2016. Included in the Q&A were Fiksu's Tom Caputo, Chief Product Officer; Benjamin Hansz, VP of Client Management; Claire Oliverson, Director of Product Marketing; Craig Palli, CSO; Pat Eichmann, Senior Director of Sales West; and Tom Cumming...
---
Inversoft CEO Brian Pontarelli Discusses New Passport SSO User Management Platform

Friday, December 11, 2015 by Richard Harris



We recently visited with Inversoft CEO Brian Pontarelli to talk about his company's new Passport single sign on (SSO) user management solution that goes beyond standard single sign-on to support messaging in the user's localized language, built-in analytics, and the ability to discipline/reward users (e.g. mute, ban, suspend, reward) based on activity.Brian is the found...
---
Developers Need to Think About Immersive Mobile Experiences

Tuesday, November 17, 2015 by Erica Deas



In today's app landscape, it is difficult to reach and acquire quality users in a way that's truly cost-effective. Without users – and the revenue opportunities they create – all of the time and money invested in building an app goes to waste.Developers looking for a new acquisition opportunity that offers value in exchange for users' engagement should consider mobile v...
---
There Are More Indie App Publisher Millionaire's Than You Think

Friday, November 6, 2015 by Richard Harris



According to a recent research study conducted by Pollen VC and Priori Data, 1,887 app developers have generated more than $1 million in revenues in the last 12 months. And 20,000 app developers and companies will have made over $100,000 in revenues, no small chunk of change. The two companies point to the results as an indication that there are still opportunities for ...
---
The App Features That Draw the Most Advertising Dollars Are...

Wednesday, October 7, 2015 by Josh Speyer



The good news for app developers is that, as the dollars continue to flow toward mobile and away from traditional mediums, there is plenty of ad spend to spread around. There are many app developers reaping the rewards of the mobile advertising boom, though not all who enter the market are able to monetize their creation in any significant way (or at all.) What sep...
---
Targeting Your Way to Successful App User Acquisition

Tuesday, August 25, 2015 by Maggie Mesa



"Build it and they will come" just doesn't work when it comes to mobile applications. With 1.2 million apps available to download in the iTunes App Store, the competition is fierce. And to generate revenue via advertising, app developers must first drive users to download their apps. But when developers don't have multi-million dollar advertising budgets, a few bas...
---
Advertising Apps on TV is Growing In Popularity

Friday, August 7, 2015 by Richard Harris



App publishers continue to look at every potential opportunity to reach new users and the inclusion of traditional media is becoming more prevalent among mobile app and games, as companies are running app marketing campaigns across mobile, web, TV and print.Quaid Media works with companies to launch TV campaigns and the company that it has booked more than 12,000 TV spo...
---
TestNest Lets You Experiment With Your Icons, Screenshots, and More

Wednesday, July 22, 2015 by Stuart Parkerson



TestNest is beta testing a new platform which facilitates App Store page A/B testing, providing developers with the ability to run an experiment and see which icon, screenshots, description, video preview and more are the most attractive to an audience and bring the most installations for an app. Using TestNest, developers can create a web landing page that looks s...
---
Kochava Adapter Framework Offers Developers an Omniview Glance at Marketing

Thursday, July 16, 2015 by Richard Harris



The Kochava mobile attribution analytics and optimization platform will now offer a new class of integration through the Kochava Adapter Framework, integrating push and in-app messaging insight from Localytics and other providers. Kochava has also introduced a new Audience Attribution service that provides the ability to view and correctly attribute installs to ads serv...
---
TUNE Updates App Marketing Tools with Acquisition of Appfuel

Thursday, July 16, 2015 by Richard Harris



TUNE's new TUNE Marketing Console (TMC) provides the ability to the measure paid, earned, and owned mobile marketing campaigns in one dashboard. The functionality of the console is enhanced with the recent TUNE acquisition of Appfuel.This new console was made possible by integrating two products acquired by Tune - MobileDevHQ (which was acquired last year) and Appfuel (...
---
Localytics Launches New Mobile First Email Marketing Solution

Monday, June 29, 2015 by Stuart Parkerson



Localytics continues to enhance its app marketing offers as it rolls out new platforms, marketing channels, and automation tools. Their latest introduction is a new email marketing platform, offering a personalized and mobile-first approach to email.Email is an important channel for user nurturing because it enables you to engage users with longer, more visually compell...
---
User Acquisition: The Hidden Driver Behind the Unbundling Trend

Tuesday, June 2, 2015 by Adam Foroughi



There's no doubt that unbundling or launching specialized apps has been a sound strategic move for incumbent apps (think Twitter's Vine and Periscope and Instagram's Hyperlapse and Layout, not to mention Facebook's Messenger), as has specializing from the get-go - the extreme examples being Yo, or IFTTT's Do. This is for good reason. Streamlined, single-function ap...
---
Mobile Action Releases Updates to its App Store Optimization Platform

Sunday, May 31, 2015 by Stuart Parkerson



Mobile Action has releases updates to its platform which provides, predictive tools and insights to optimize App Store performance. Mobile Action's big data engine provides app developers with a visibility score that factors in over 8 billion data points, including category, location, season, market, competitors, organic/paid growth, and more. Based on this ...
---
Localytics Introduces New Predictive App Marketing Platform

Wednesday, March 25, 2015 by Stuart Parkerson



Localytics is continuing to expand its app marketing and analytics platform with the introduction of new predictive app marketing tools. The company has also announced additional investor funding to underwrite its ability to grow and expand its platform. Localytics continues to scale, now supporting 32,000 apps across 2.3 billion devices for customers including HBO...
---
Adobe Updates Mobile Development Framework

Friday, March 13, 2015 by Richard Harris



Adobe has announced enhancements to its Adobe Mobile Services that now includes an integrated mobile app framework. Mobile Services is offered through the Adobe Marketing Cloud as a product to encompass the mobile app lifecycle from app development and user acquisition to app analytics and user engagement. The mobile app framework in Adobe Mobile Services brings to...
---
MakeMeReach Social Media Advertising Platform to Become Part of GrowMobile

Friday, February 13, 2015 by Stuart Parkerson



Perion, which owns the GrowMobile automated mobile marketing platform, has acquired Paris-based MakeMeReach and its social media advertising platform. MakeMeReach will be added to the capabilities of GrowMobile to include the social media space, to help developers scale user acquisition campaigns on a centralized platform.MakeMeReach's AdsOptim platform provides the opp...
---
Taptica Releases New Data Analytics Tool for Mobile Ad Campaign Targeting

Friday, February 6, 2015 by Richard Harris



Taptica, a mobile user acquisition and targeting technology provider, has launched a new mobile data analytics tool to deliver insights into mobile user behavior and demographics for mobile ad campaign targeting.Taptica's new customizable analytics tool provides a transparent view of anonymized user behavior data, including impressions, clicks, conversions, purchases an...
---
Report Shows iOS Still Reigns Supreme for Mobile App Advertising Revenue Opportunity

Thursday, February 5, 2015 by Richard Harris



Opera Mediaworks has released its latest State of Mobile Advertising report which shows that Android captured the majority (63%) of mobile ad traffic in Q4, but Apple retained its lead in revenue generation.The quarterly report is based on trends and insights from the company's mobile ad platform. It indicates that Apple's favorable position in Western markets, such as ...
---
AppLift New Mobile Game Marketing Platform Leverages Big Data for User Lifetime Value

Wednesday, February 4, 2015 by Stuart Parkerson



AppLift, a mobile game marketing platform, has launched DataLift – a new offering that provides what the company is calling "a big data-fueled mobile media buying platform maximizing user lifetime value (LTV)." The platform utilizes technology that optimizes campaign goals, including post-install LTV events, and enables user acquisition for mobile app advertisers.The Da...
---
New Report Says that Android Developer's Games are Now Almost as Profitable as iOS

Thursday, January 29, 2015 by Richard Harris



A recent report from DAU-UP, a game user acquisition platform for mobile and social game developers, is showing that Average Revenue Per User (ARPU) for Android games is close to being equal to the ARPU for iOS games when factoring in media costs. The company is reporting that ARPU for Android games increased from 25% of the ARPU of iOS games in Q1 2014 to approxim...
---
App Marketing: What Channels Will Be Most Effective in 2015?

Thursday, January 29, 2015 by Artyom Dogtiev



At the beginning of each year we all read articles with predictions on pretty much any subject - mobile is no exception. Famous hockey player Wayne Gretzky once said, "A good hockey player plays where the puck is. A great hockey player plays where the puck is going to be." As a guy who has been a part of an app marketing agency for the last 5 years, I constantly ap...
---
The Best Platform for Distributing Your Mobile Video Ads Is...

Thursday, January 15, 2015 by Artyom Dogtiev



Today when we think about different channels for promoting a mobile app, video comes up more and more often and there is a good reason for this. It is a no brainer that if we compare text, audio and video, video has the best potential to deliver an app's message and is able to deliver the most comprehensive overview of what an app is about. The only way to get a better ...
---
What Does 2015 Have in Store for App Marketing and Promotion?

Monday, January 12, 2015 by Stuart Parkerson



There is an old saying that states, "You can only know where you're going if you know where you've been." I bring this up because if you're planning out your mobile marketing strategy for 2015, you better understand what happened in 2014. For example, did you know that phones with at least a 5-inch screen saw increases in the time that users spent in app as high as 142%...
---
Breaking Out of The App User Acquisition Funding Trap With Pollen VC

Friday, December 19, 2014 by Martin Macmillan



I got my first taste of the app world when I co-founded an interactive music company (Soniqplay) that provided an app for users to remix and share music around the world. Since the inception, I led a team that successfully saw our idea come to fruition after 18 months of hard developing and planning. The User Acquisition Funding DilemmaAfter a lot of blood, sweat a...
---
Crystal Ball Predictions for Mobile App Marketing in 2015

Wednesday, December 10, 2014 by Stuart Parkerson



It's that time of year when we reach out to mobile industry experts to find out what their predictions will be for 2015. The folks at Localytics are one step ahead of us on the app marketing front, as they have already created an in-depth report, "State of the App: 2014 Review & 2015 Predictions" which includes their predictions on what will impact app marketin...
---
Featured Stories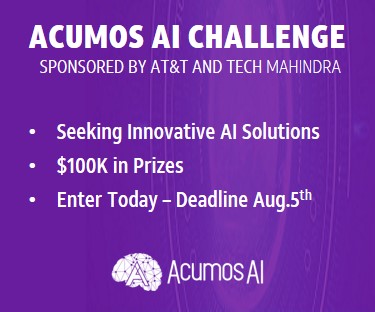 Stay Updated
Sign up for our newsletter for the headlines delivered to you

SuccessFull SignUp

co