Marketing & Promotion
The App Marketers New Year Resolution for 2022
Friday, February 25, 2022
13,252
Andrey Kazakov, Chief Operating Officer from Adjust discusses the app marketers new year resolution for 2022, how to scale to 1 Million users in 2022, how to build a rock-solid ASO strategy, how to optimize your title and description, how to choose keywords, what mistakes to avoid, and a lot more.
Reaching the biggest possible relevant audience is the goal of every user acquisition (UA) team, but if scaling mobile growth was easy, every good app would be a blockbuster hit. With 1.85 million mobile apps available on the market, the competition is fierce for user attention. The average user has about 40 apps installed on their phone but spends 89% of their screen time split between just 18 of those apps.
The App Marketers' New Year Resolution: Scale to 1 Million Users in 2022
So how do you get from your humble early days of 1,000 users or less to reach 1,000,000 users or more? For most apps, it takes time and patience, but by investing in proven best practices you can consistently and significantly expand the quantity and quality of your user base. Specific strategies vary depending on your vertical and target market, but there are several core app marketing methods that apply to any growth-seeking app marketer.
So if your New Year's resolution is to hit a million users in 2022, it's time to buckle down and get serious about the app marketing methods at the core of sustainable app growth starting with app store optimization (ASO) and paid campaigns/UA and learn how to avoid common and costly mistakes.
Build a rock-solid ASO strategy
ASO is the first stop on the road to UA. Improving your app's visibility in an app store's search results to drive organic installs set the foundation for organic growth. In fact, a good ASO strategy can boost your installs between 3-5%, making it a must on your way to a million users.
We think of ASO as a process because it's an ongoing component of your UA strategy that needs to be tweaked regularly to stay up to date with current trends, best practices, and app store guidance. The higher your app ranks when a potential user types in a relevant keyword, the more likely it is to be seen and installed by that user.
The Apple App Store (iOS) and Google Play (Android) control over 95% of the market share outside of China, meaning you'll primarily focus on optimizing your presence on these platforms. Once you're happy with your listings, it may also be worth thinking about alternative app stores. Look into the Samsung Galaxy Store, Amazon Appstore, and Huawei AppGallery when you're ready, but until then, let's stick with the basics of ASO.
Choose relevant keywords
At the risk of sounding obvious, an important part of ASO is choosing relevant keywords. First, pinpoint the keywords that potential users are searching for these will likely be the keywords that your competitors are also using. An ASO tool such as Appfollow, MobileAction, or Apptweak can help you narrow down your list of terms, and hone in on any keywords the competition may have missed.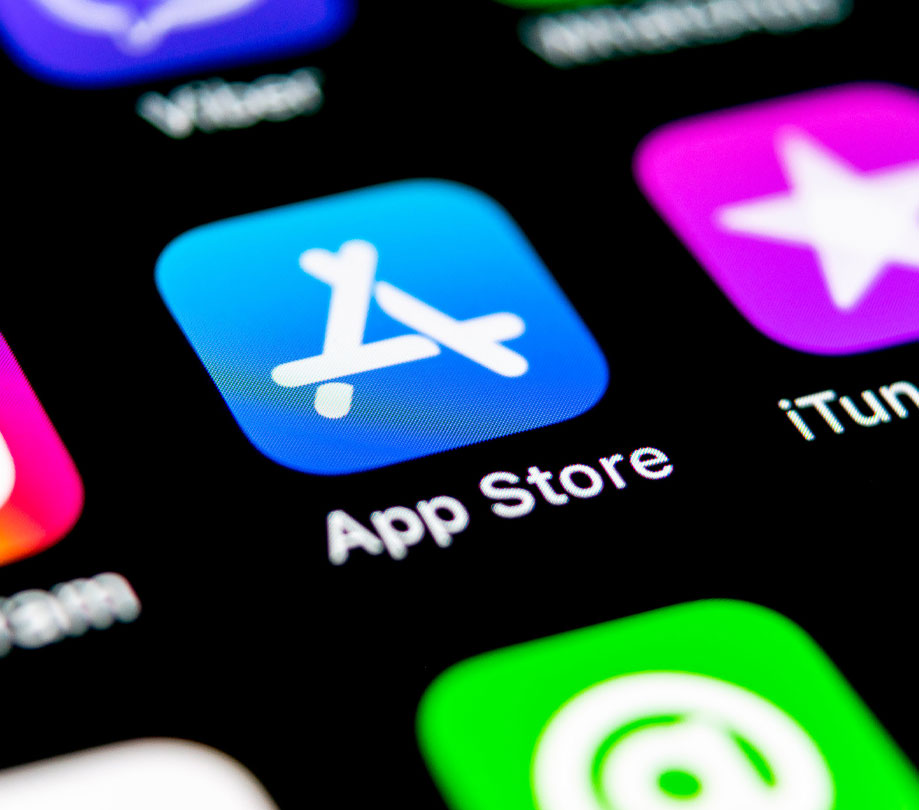 Optimize your title and description
When it comes to metadata, optimizing your title is the most important step, and doing so can increase downloads by up to 15%. Your title should be as memorable as possible while incorporating your app's name and the top keywords you identified in step one. A good rule of thumb is to keep your title under 25 characters, as any more will be cut off when showing up in app store search results.
Your description should be a concise and compelling paragraph or list that focuses on your app's unique features. Think about what problem your app is solving, which of its features users love, what makes your app unique, and then try to convey all of that in an easy-to-read way.
Incorporate visuals
Images and videos are an important part of catching users' attention, and that's no different in the app stores. Fewer than 2% of users tap the "Read More" button to read your entire description, so images are going to be your primary way to grab attention and drive installs. Beautiful, engaging visuals will give you a huge edge over competitors and can increase download rates by 17-24%.
Video is an increasingly important component of your app store presence as well. The vast majority of app pages on both app stores now include video, which is no surprise as adding a video to an app's page can boost downloads by up to 35%. Create a short, visually appealing video that gives an overview of your in-app experience. For an evergreen video (one that will stay continually relevant), avoid highlighting specific events or any other dated content.
As of fall 2021, marketers are able to add event cards of in-app events to their product pages in the Apple App Store, which can help keep your page fresh and timely and give a new opportunity to attract potential users.
It's time to test and optimize
With your foundation in place, it's time to put your work to the test literally. Both Google Play and the App Store (beginning with iOS15) give app marketers some ability to A/B test their creatives. Google Play offers the most extensive capabilities, known as store listing experiments in the Play Console. These allow you to test everything, including images, localized descriptions, icons, and more. Understanding what's working will allow you to iterate and continue the process of perfecting your ASO.
Make paid campaigns central to your UA
With your ASO in place, organic installs should start flowing in. So it's time to think about paid UA. Most apps need to invest heavily in paid campaigns in order to achieve high levels of growth. There are a variety of paid channels, and it can be a bit overwhelming, so in this article, I will focus on the self-service paid channels that serve as a good starting point.
Google App Campaigns can reach users across Google's networks YouTube, the Google Play Store, Gmail, and in-app. Provide the assets and creatives or Google can take the existing info from your Play Store listing identify the countries and demographics you want to target, upload creatives, set your budgets, and you're off to the races. Google will also provide you with a method to translate and localize your app's listing. This channel is mostly automated and requires limited manual targeting and work, making it ideal for small and one-person UA teams.

Apple Search Ads (ASA) is an ad platform that displays paid ads on the top search results in the App Store, allowing marketers to significantly improve visibility in App Store results. Because Apple uses your App Store metadata, it's crucial to follow ASO best practices. ASA works on a bidding system where marketers make bids for specific keywords and the highest bidder gets their ad placed on the results page for the keyword. You will only be able to target iOS users, and costs can be high, as iOS users are generally more expensive to acquire, but the pay-off is that they also typically spend more in-app.

Meta's Ads Manager (formerly Facebook ads) runs ads on all Meta properties, which include Facebook, Messenger, Instagram, the Oculus app, and mobile apps belonging to Meta Audience Network. Meta makes it easy to target specific demographics, such as age or location, and set a budget you can stick to. You can choose a daily budget, which sets the amount you can spend per day, or a runtime budget, which doesn't specify a daily amount and allows you to set a start and end date.

Because Meta's properties are the most prominent social media platforms, you can expect lower conversions compared to Google Ads. However, paid campaigns on Meta properties can achieve more brand exposure and clicks for less money.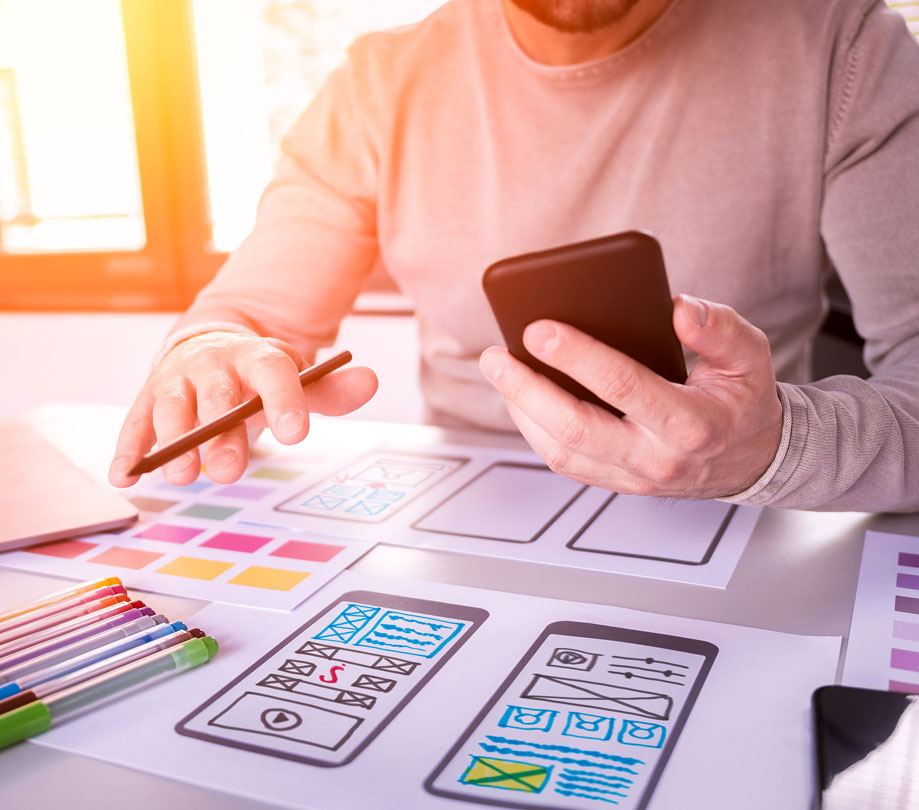 Avoid three common paid advertising mistakes
Once you've mastered the self-service paid channels, you may start thinking about other options, such as ad networks. But no matter what paid channels you're directing UA spend into, you will want to avoid the common pitfalls that can burn up your budget.
Not planning a budget: It will typically take 6-12 months to break even. Make sure your budgets reflect this reality, with extra space in case conversions are lower than initially expected.

Not localizing your creative: Apps are inherently global, but that doesn't mean the creative that works in one region will work in another. Localizing your assets will help make the most of your budget.

Insisting on going entirely DIY: Building a good tech stack and getting granular data on attribution, user journey, and conversion tracking from the very beginning will help maximize your ROI.
Key takeaways to help you grow to a million users
Combining organic growth strategies, such as ASO, with paid strategies is key to app growth in 2022. In fact, the two strategies increasingly go hand-in-hand, as some self-service platforms draw on your app store listings to create your ads. So choosing the right keywords, crafting a great title and description, and creating compelling creativity is the foundation of more than just your ASO. With some planning and smart execution, your UA team can propel your app over that million user mark this year.
---
This content is made possible by a guest author, or sponsor; it is not written by and does not necessarily reflect the views of App Developer Magazine's editorial staff.
---
---
Become a subscriber of App Developer Magazine for just $5.99 a month and take advantage of all these perks.
MEMBERS GET ACCESS TO
- Exclusive content from leaders in the industry

- Q&A articles from industry leaders

- Tips and tricks from the most successful developers weekly

- Monthly issues, including all 90+ back-issues since 2012

- Event discounts and early-bird signups

- Gain insight from top achievers in the app store

- Learn what tools to use, what SDK's to use, and more



Subscribe here