marketplace
marketplace news search results
Developer news items we found relating to marketplace
35 results
---
Smart Transit SDK has launched from HERE Mobility

Friday, September 7, 2018 by Richard Harris



HERE Mobility announced the launch of their Mobility Software Development Kit (SDK) using intelligent matching algorithms and big data to provide developers with smart mobility capabilities to enrich their apps and increase user engagement. The HERE Mobility SDK enables native integration with the HERE Mobility Marketplace, a global one-stop-shop for aggregating mobi...
---
Open Source ABL code release with Spark Toolkit

Tuesday, August 21, 2018 by Christian Hargrave



Progress has announced the release of Progress Spark Toolkit, a set of open source Advanced Business Language (ABL) code and recommended best-practices to enable organizations to evolve existing applications and extend their capabilities to meet market demands. "It has also enabled us to contribute to, and impact, the efforts of other Progress customers and par...
---
AI social network Hibe launches using Oracle Cloud

Friday, August 17, 2018 by Richard Harris



Oracle announced Virtual Artifacts has launched its mobile application network, Hibe, with Oracle Cloud. The company has developed Hibe as a new social network for mobile applications that lets consumers communicate with each other from their social platform of choice. To prepare for rapid growth, Virtual Artifacts invested in Oracle Cloud, including Oracle Autonomous D...
---
Mobile game developer help is coming to Barcelona

Thursday, August 16, 2018 by Christian Hargrave



Tilting Point has opened a studio in Barcelona to better serve Europe's robust mobile game development community, "as part of its mission to help quality games reach their potential scale." The move builds on the company's momentum on the heels of its recent commitment to invest $132M annually to help developers scale great games to success. The Ba...
---
Machine learning for the banking industry helps reduce criminal risk

Tuesday, August 7, 2018 by Richard Harris



Mindtree is using artificial intelligence and machine learning technology to help banks improve their ability to detect financial crimes and enhance reconciliation management. These service offerings are made possible through a partnership with Tookitaki's machine-learning-powered platform. Banks and other financial institutions are challenged by both the rising ...
---
Amazon prime day 2018 data is out from Liftoff

Monday, August 6, 2018 by Richard Harris



Liftoff released new data around Amazon's fourth annual Prime Day and how the day-and-a-half long sale affected the world of e-commerce. The data reveals a significant change this year, with Prime Day itself offering a dramatically larger lift to other mobile commerce businesses than previous years, but with a steep drop-off late in the week. Amazon Prime Day i...
---
OverOps Platform helps DevOps find misbehaving code with ML

Thursday, August 2, 2018 by Christian Hargrave



Machine learning meets bug detection with the announcement that OverOps made about the release of their new platform. DevOps teams will soon be armed with net new machine data to effectively evaluate the reliability of software they promote and implement a culture of accountability within their organizations, says OverOps with the release fo their platform. At its core,...
---
Acumos AI Challenge sponsors to give out $100k in prizes

Thursday, July 26, 2018 by Richard Harris



AT&T and Tech Mahindra have announced that they will be sponsoring the Acumos AI Challenge, an open source developer competition that seeks innovative artificial intelligence (AI) solutions. Working with The Linux Foundation, the companies encourage students, developers and data scientists to submit their ground-breaking AI solutions for the chance to win prize m...
---
Unreal Engine Marketplace says it will take less developer revenue

Wednesday, July 18, 2018 by Richard Harris



Epic Games has just made a sweeping change to the Unreal Engine Marketplace, whereby creators on the store will now receive 88% of their product sales, "an increase from the common 70% / 30% split of other digital stores." The Unreal Engine Marketplace is a store targeting the Unreal Engine community, and enabling game developers to purchase digital co...
---
Mobile gaming and header bidding

Wednesday, July 11, 2018 by David Pokress



When ad mediation first began - as a direct solution to the problem of too many demand sources / SDKs – one of the promises it delivered for publishers was a way to manage how to allocate their ad inventory among various mobile ad networks. This was key because it gave them the ability to maximize yield by working with multiple ad networks, prioritizing network...
---
AIOps platform by FixStream available on Oracle Cloud Marketplace

Tuesday, July 10, 2018 by Christian Hargrave



FixStream announced that its AIOps platform is now available in the Oracle Cloud Marketplace offering added value to Oracle Cloud application customers. The FixStream AIOps Platform offers a visual Artificial Intelligence platform to predict business issues across hybrid IT by providing correlation, machine learning, and visualization for an Oracle environment deployed ...
---
New FPS game lets your earn ERC20 tokens while you play

Thursday, July 5, 2018 by Christian Hargrave



Game players can use WAR FIELD's GOLDER (GLDR) - an ERC20-compliant, Ethereum-based cryptographic token - to stake on their character's "life". GOLDER are available exclusively at warfield.com during the company's Token Sale/ICO, which starts June 28. Players then compete in deathmatch games. Simply put: the winners get GOLDER from ...
---
Javascript based mobile app framework Native gets bumped to 4.0

Thursday, June 21, 2018 by Richard Harris



The open-source Javascript based framework for delivering cross-platform native iOS and Android apps - NativeScript 4.0 from Progress has been announced. With a new development workflow, support for advanced navigation scenarios and deeper integration with Vue.js, NativeScript 4.0 aims to let developers create cross-platform mobile apps faster. Wi...
---
Data visualization platform acquired by Puppet

Monday, June 18, 2018 by Richard Harris



Puppet has announced it has acquired Reflect, a data-visualization-as-a-service platform. An acquisition that helps accelerate Puppet's product innovation and providing customers better capabilities to derive insights. "We've always helped customers mine valuable information about the state of their IT landscape and take action on it. With the...
---
Mobile advertising leads worldwide growth

Friday, May 25, 2018 by Richard Harris



Key trends in mobile advertising is the focus of a new quarterly report out from PubMatic that highlights mobile app advertising growth, the continued expansion of header bidding adoption across mobile inventory, and the expansion of cross-channel monetization.There has been a significant shift in monetization opportunities for mobile app developers as in-app header bid...
---
Alternative Google Play app stores to consider

Tuesday, May 15, 2018 by Alex Makarevich



Android is open source, and because of that -app developers can build and deploy an APK file anywhere! There are obvious advantages to deploying into the known Android app stores such as Google Play, and Amazon - mostly in the potential number of impressions and installs your app can receive, because Google play comes as the default app store on most Android devices. Pl...
---
IoT marketplace to get ADLINK thanks to new partnership with Lenovo

Wednesday, May 9, 2018 by Richard Harris



ADLINK Technology, Inc. is teaming with Lenovo to expand ADLINK's reach into the IoT marketplace while enhancing Lenovo's integrated hardware/software solution offerings. Through this new partnership, Lenovo's OEM Solutions business will expand its portfolio of products with ADLINK-provided embedded PC solutions and services.ADLINK offers a variety of technology buildin...
---
Google I/O 2018 is aimed at helping developers earn and grow more

Wednesday, May 9, 2018 by Richard Harris



At Google I/O this week, Google has launched several new ads products that aim to help developers grow their user bases and earn more money with their apps.Along the same lines, there have been several updates and new features for AdWords (Universal App Campaigns), AdMob, Measurement capabilities and more.Sissie Hsiao, VP of Product, Mobile App Advertising at ...
---
Azure and Unravel boost Big Data in the Cloud

Monday, May 7, 2018 by Christian Hargrave



Unravel Data announced that it has integrated with Microsoft Azure to improve performance and reliability for Big Data workloads in the cloud. Unravel's APM platform will be available on the Microsoft Azure Marketplace, enabling Azure customers to analyze, troubleshoot and optimize their Big Data deployments with a full-stack solution. As a result, enterprises will gain...
---
Why developers should add mobile print to apps

Friday, May 4, 2018 by Patrick Chen



Printing has been a major part of history for thousands of years, dating back to ancient Mesopotamia, and despite the rise of digital technologies, it's not going anywhere - in fact, the demand for printing continues to grow, for four major reasons:Despite digital advancements, printing is still the standard. Printed materials such as contracts, government forms and har...
---
The blockchain network to track and authenticate jewelry

Friday, April 27, 2018 by Christian Hargrave



IBM and a consortium of gold and diamond businesses announced the first cross-industry initiative to use blockchain to trace the provenance of finished pieces of jewelry across the supply chain for increased transparency.Asahi Refining (precious metals refiner), Helzberg Diamonds (U.S. jewelry retailer), LeachGarner (precious metals supplier), The Richline Group (global...
---
ironSource expands their in-app programmatic marketplace

Friday, April 27, 2018 by Richard Harris



ironSource has announced the expansion of its in-app programmatic marketplace, which in addition to video inventory, will now include MRAID support for interactive ads, and viewability verification through Oracle's Moat, an analytics and measurement company.Reaching 1.5B unique consumers a month, ironSource's in-app programmatic marketplace already includes premium in-a...
---
Applitools raises $31M to advance visual AI

Tuesday, April 24, 2018 by Christian Hargrave



Applitools has announced it has raised $31 million in Series C funding led by OpenView, the expansion stage venture firm, with participation from its existing investors Sierra Ventures, Magma Venture Partners, iAngels, and La Maison. Applitools will use this investment to fuel market expansion of its Artificial Intelligence (AI) Powered Visual Testing and Monitoring sol...
---
You can now rent sports gear with Rental Pal

Monday, April 23, 2018 by Christian Hargrave



Rental Pal has announced the launch of their first mobile app, available for iOS. After a successful beta app, this all mobile-experience offers the ability for all sports enthusiasts to host gear and make extra money, including sports shops, and also allows consumers to rent extreme sports gear in the area they live through geotargeting. The mobile app is available for...
---
The Linux Foundation launches LF Deep Learning Foundation

Friday, March 30, 2018 by Richard Harris



The Linux Foundation has launched the LF Deep Learning Foundation, an umbrella organization that will support and sustain open source innovation in artificial intelligence, machine learning, and deep learning while striving to make these critical new technologies available to developers and data scientists everywhere.Founding members of LF Deep Learning include Amdocs, ...
---
DeveloperWeek 2018 roundup

Thursday, March 22, 2018 by Badri Rajasekar



DeveloperWeek 2018, held recently in the SF Bay Area, is part of the largest series of completely developer-focused events in the world, with conferences also held in New York and Austin. It is a testament to the fact that "software rules the world" that around 8000 developers turned up for various parts of DeveloperWeek, which included a large two-day Hackathon, a fren...
---
New Blockchain API marketplace for devs

Friday, March 16, 2018 by Richard Harris



AIKON has unveiled a new protocol, the Open Rights Exchange (ORE) Protocol, that will enable a global API marketplace on the blockchain, creating a new "economic OS" for developers. Founded by serial entrepreneur and encryption software pioneer Stefan Roever, former political campaign manager and technology entrepreneur Marc Blinder, and seasoned global banking and Fint...
---
New Tosca release enhances SAP testing and automation

Monday, March 12, 2018 by Richard Harris



Tricentis, has announced the 11.1 release of Tricentis Tosca. Tosca 11.1 release adds a number of new features around SAP testing, BI/data warehouse testing, mobile, test data management, and more."Maintaining our position as the industry's most innovative test automation platform requires supporting the most complex applications in our customer's portfolios," said Dr. ...
---
Third Party Interface standards released by GSA

Monday, March 12, 2018 by Christian Hargrave



The Gaming Standards Association (GSA) has created a new specification, the TPI (Third-Party Interface) Standard, streamlining Remote Gaming Servers to iGaming platform interfaces, and breaking down barriers to entry for more game content suppliers.From a highly technical perspective, GSA's TPI Standard is based on JSON, HTTP/REST, and WebSocket technology. It describes...
---
New location-based ad network surfaces

Wednesday, March 7, 2018 by Richard Harris



Do you have an app that uses GPS or telematics features for tracking and has struggled with a way to monetize?Answer Marketplace has announced that they will be connecting insurance advertisers with millions of drivers through a network of publishers seeking to enhance their apps. Through their network, advertisers are able to understand drivers' risk and make smart, pe...
---
Adikteev mobile marketing platform raises $12M

Tuesday, February 20, 2018 by Christian Hargrave



Adikteev has secured $12 million in its Series B round for further international growth outside of its home base in France, as well as research and development efforts. "In just five years, Adikteev has reached an unprecedented level of strategic growth from seizing new opportunities in the marketplace," said Xavier Mariani, CEO of Adikteev. "This new round of funding w...
---
Expert advice: Tips to help developers cope

Tuesday, February 20, 2018 by Richard Harris



According to a forbes report, being a software developer has it's perks. From a $168,000 a year average media salary, to being able to have your hand in crafting the Instagrams of tomorrow. But the task of creating flawless code and engineering ideas, comes with challenges.It's good to share war stories to help each other navigate the waters, so we recently had the chan...
---
Using common short codes for mobile app marketing

Friday, February 16, 2018 by Richard Harris



App developers know well the difficulties in marketing their apps. But a highly compelling way to advertise their apps in the context to the real world is being overlooked.Common Short Codes provide an easy way for app developers and brands to get consumers to download an app in context with their current, real-world surroundings. Common Short Codes bring integrity and ...
---
Creating an app on Blockchain technology using JavaScript

Thursday, February 15, 2018 by Richard Harris



As Blockchain technology comes into its own, it is becoming increasingly important for software developers and programmers to acquaint themselves with the benefits which blockchain can provide the architects and users of digital platforms and applications.Lisk is an application platform whose Software Development Kit allows users to code in JavaScript to build Blockchai...
---
This API api security solution to use AI

Thursday, February 1, 2018 by Richard Harris



To protect global organizations against ever-increasing security threats, Axway has announced a global partnership with Elastic Beam. Together, the two companies will help organizations achieve optimal security and ecosystem engagement by leveraging an AI engine, integrated with Axway API Gateway, that automatically detects and blocks new attacks on APIs. The Elastic Be...
---
Featured Stories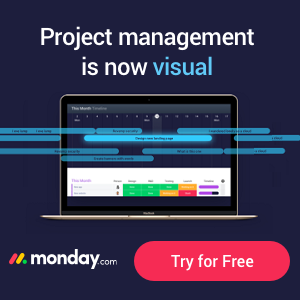 Stay Updated
Sign up for our newsletter for the headlines delivered to you
SuccessFull SignUp