load testing apps
testing apps news search results
Developer news items we found relating to testing apps
12 results
---
Rethinking your mobile app testing tools

Friday, February 9, 2018 by Richard Harris



Using mobile app testing tools, or software QA tools usually tells developers something they don't want to hear - their software is broken somewhere. Over the years, testing apps and software has become more laborious than is should be, but a necessary evil when targeting multiple platforms and devices in today's dizzying world of mobile hardware.Rainforest is on a miss...
---
How mobile app testing has changed

Friday, August 4, 2017 by Richard Harris



Technologies are rapidly evolving and ways of testing them are changing too. But one thing remains true - product quality must be high. Therefore, it is important to have a clear vision on how you will guarantee that your product is working as planned. Depending on the project, you can build your own testing team, hire professional consultants or do a combination of bot...
---
Why Tricentis acquired Flood IO

Friday, July 28, 2017 by Christian Hargrave



Flood's breakthrough technology frees load testing from resource-intensive performance labs and "shifts it left" with a simplified and highly-scalable approach. Together, Tricentis and Flood are transforming load testing for today's lean, fast-paced delivery pipelines. Transforming Load Testing for DevOps and AgileFlood lets DevOps teams test how their applications...
---
Almost all users abandon apps with bugs and glitches

Wednesday, May 31, 2017 by Michael Haynes



88% of app users abandon apps due to finding bugs and glitches. This, according to a recent survey conducted by QualiTest Group, the world's second largest pure play QA and independent software testing company. The survey also revealed that: - Nearly 8 in every 10 users notice glitches and bugs in the apps that they use.- Over 50% of users indicated that they would aban...
---
iOS Developers Can Now Get Weekly App Analytics Email Reports

Thursday, March 10, 2016 by Richard Harris



iOS developers can now opt in to receive a weekly App Analytics email report for their most frequently downloaded apps, with data on App Store Views, App Units, Sales, Sessions, and Crashes. Also available in the report is how much each of these metrics has changed between last week and the previous week. In other quick hitting Apple developer news:- iOS 9.3 beta 6...
---
New uTest Community Offers QA and QE Software Testing Network

Tuesday, December 22, 2015 by Richard Harris



We recently sat down with Matt Johnston from Applause to learn more about how their new uTest serves to provide QA and QE professionals world-wide with job seeking tools and networking connections to help advance their careers. Johnston is Chief Marketing & Strategy Officer at Applause and has more than a decade of marketing experience at companies ranging from...
---
Top Five Ways to Get Your Apps Ready for Windows 10

Friday, July 10, 2015 by Brian Alexakis



With the full release of Windows 10 right around the corner, now's the time to ensure your app is ready for Microsoft's biggest release ever. And here's how you can do it.Expect Big Consumer Adoption Rates for Windows 10Microsoft expects that Windows 10 will see huge adoption rates by its millions of worldwide customers, from home users to small business and large enter...
---
New Flexera Report Highlights Dangers of Unchecked Employee BYOD Mobile Apps

Wednesday, March 25, 2015 by Richard Harris



A new Flexera Software/IDC Survey Report - The BYOD Trojan Horse: Dangerous Mobile App Behaviors & Back-Door Security Risks – indicates that enterprises are not doing nearly enough to understand which mobile app behaviors hitting their networks and data are risky, nor are they testing apps for those risky behaviors to ensure proper enforcement of their BYOD policies...
---
Mobile App Testing Workflow Program Used by Military Now Available as Open Source

Monday, April 28, 2014 by Richard Harris



The National Institute of Standards and Technology (NIST) has released AppVet, a free and open source web application for managing the mobile app vetting process. "AppVet aims to simplify the complexity of manually testing apps through multiple test tools," explains Steve Quirolgico, a computer scientist at NIST and a member of the team developing AppVet.AppVe...
---
App Developers Can Program for Samsung Gear 2 and Gear 2 Neo with New Samsung Backed Tizen SDK for Wearables

Tuesday, March 18, 2014 by Richard Harris



Samsung has announced that Tizen Software Development Kit (SDK) for Wearables is now available. Samsung is targeting developers to create apps for the Samsung Gear 2 and Gear 2 Neo and is promoting over 100 apps that are now available for these devices.The Tizen SDK for Wearables is a comprehensive set of tools for developing Samsung Gear applications. It consists of th...
---
Nokia Releases Asha SDK 1.0 for Java App Developers

Friday, August 16, 2013 by Stuart Parkerson



The Nokia Asha SDK 1.0 has been released from beta and is now available for Java developers who want to launches apps for the Nokia Asha 501. Support is accessible for 47 languages and the Tantalum library, along with the latest versions of the LWUIT and HERE Maps APIs. The new SDK emulator provides full UI interaction, user apps, messaging, and network...
---
Xamarin Test Cloud Brings Cross Platform Automated UI Testing to Mobile Developers Worldwide

Tuesday, April 16, 2013 by Richard Harris



AUSTIN, Texas, April 16, 2013 /PRNewswire/ -- XAMARIN EVOLVE CONFERENCE — Xamarin, the company that empowers more than 300,000 developers to build fully native mobile apps for iOS and Android, today announced Xamarin Test Cloud, an automated user interface testing service that enables mobile developers to easily test their apps on hundreds of mobile ...
---
Featured Stories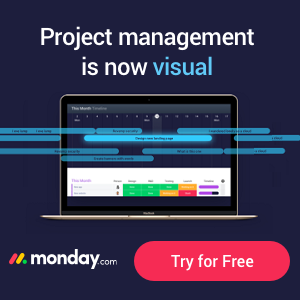 Stay Updated
Sign up for our newsletter for the headlines delivered to you
SuccessFull SignUp