cloud environment
cloud environment news search results
Developer news items we found relating to cloud environment
35 results
---
Cloud Private platform is coming soon to IBM CMS

Tuesday, June 26, 2018 by Richard Harris



IBM Cloud Private is set to run on IBM's fully managed, cloud environment. The company wants to help CMS customers extend their capabilities and maximize existing investments by synching with IBM Cloud Private - a new solution based on Kubernetes containers designed to rapidly build, modernize and deploy applications in client-managed environments. By bringi...
---
Cloud migration platform wants to bring apps to the cloud

Thursday, February 8, 2018 by Christian Hargrave



AppOrbit has announced the availability of its application modernization and migration product, AppPorter. Automating digital transformation, the platform analyzes applications and their data dependencies, translates each application into a modern, comprehensive application container, and imports the fully functioning application, free of dependencies, into the cloud, w...
---
Application performance monitoring and cloud migration

Wednesday, August 23, 2017 by Nik Koutsoukos



The IT organization is becoming more and more strategic in helping companies reach their business goals. Companies are using technology as a means to not just expose new opportunities and tap into new markets but find ways to relate to their customer base and drive loyalty. As most of us are well aware, the primary choice for businesses today is to move as much of their...
---
IIoT gets Lightning ML from FogHorn Systems

Monday, July 17, 2017 by Richard Harris



FogHorn Systems has announced the availability of Lightning ML, the newest version of its edge intelligence software platform for the Industrial Internet of Things (IIoT). Lightning ML is an IIoT software platform with integrated machine learning capabilities and universal compatibility across all major IIoT edge systems.Accenture predicts that IIoT can add $14.2 trilli...
---
OpenShift Online lets developers deploy and scale public cloud-native apps

Tuesday, July 11, 2017 by Christian Hargrave



Red Hat, Inc. has introduced the next generation of Red Hat OpenShift Online, their open source, container-native, multi-tenant cloud platform. Based on the same Linux container- and Kubernetes-based foundation as the OpenShift Container Platform, OpenShift Online gives developers the ability to quickly and easily build, deploy and scale cloud-native applications in a p...
---
Red Hat and Avi Networks join forces to automate the enterprise app lifecycle

Wednesday, May 3, 2017 by Christian Hargrave



Avi Networks has collaborated with Red Hat to simplify and automate the enterprise application development and deployment lifecycle. Through the collaboration, Avi Networks and Red Hat integrated technologies to give enterprises the combined power of a container application platform, IT automation, software load balancing, and container networking services. With the con...
---
Cloud native apps: Perspectives from Navisite

Thursday, March 16, 2017 by Richard Harris



There is much to be considered in the complex IT ecosystems that support modern enterprises. Just like a clock, each little cog and gear plays a critical role in making sure everything is on time and in working order. Unlike a clock, however, IT environments are far less predictable and must be built with more flexible, scalable parts and pieces to function at an optima...
---
IBM and Cisco announced expanded solutions for VersaStack

Thursday, March 9, 2017 by Christian Hargrave



Cisco and IBM announced new solutions for VersaStack, converged infrastructure jointly developed by the two companies. VersaStack helps organizations reduce complexity and automate processes to accelerate the delivery of applications. The additional technologies incorporated in the announcement today extend VersaStack to include hybrid cloud capabilities and also take a...
---
Cloudera Enterprise is going to help Experian analyze data

Monday, January 9, 2017 by Richard Harris



Experian to use Cloudera Enterprise in cloud environment for better data management, for its Credit Information Services, Decision Analytics and Business Information Services business lines.In a move that is transforming the way Experian provides consumer and business credit data to its clients, the company is integrating Cloudera Enterprise onto its cloud environm...
---
Loggly gets AWS DevOps competency status

Friday, December 9, 2016 by Richard Harris



Loggly has announced that it has achieved Amazon Web Services (AWS) DevOps Competency status. This designation recognizes Loggly for providing effective solutions helping businesses access, manage and analyze log data across the entire application stack on AWS. Achieving the AWS DevOps Competency differentiates Loggly as an AWS Partner Network (APN) member that has...
---
All you ever wanted to know about The Cisco Business Cloud Advisor

Monday, November 28, 2016 by Richard Harris



It's no secret - business cloud utilization is exploding today. In fact, Gartner recently predicted that by 2020, a corporate "No-Cloud" policy will be as rare as a "No-Internet" policy is today. A new Cisco-sponsored global cloud adoption study just released found further thought-provoking trends in cloud adoption. The research, spanning more than 6,100 organ...
---
A discussion on cloud sandboxes with Quali's CMO Shashi Kiran

Monday, October 17, 2016 by Richard Harris



DevOps processes are used to accelerate the development of cloud applications, and sandboxes can help by providing actual replicas of production environments for developers to try out new code, or for test teams to get access to holistic real-world environments without the risk of harming a live production environment. We recently had an interesting conversat...
---
Private Cloud Services From Breakthrough Technology Group Goes Hyper-Converged

Wednesday, September 28, 2016 by Richard Harris



Breakthrough Technology Group (BTG) has confirmed the evolution of its Private Cloud Services to hyperconverged architecture. Based on software-defined storage and software-defined data center, BTG Adaptable Cloud Services provide dedicated, segregated infrastructure and single tenancy in a private cloud. Hosted in its BTG's SSAE 16 certified data centers, Adaptable Clo...
---
A Cloud-Based App's Performance Depends on More Than the Code

Wednesday, September 21, 2016 by Richard Harris



Slow application performance, errors and outages are the bane of a development team's day. When such issues occur, developers have traditionally combed through their code, often with the aid of an Application Performance Monitoring(APM) tool, to identify the bug causing the problem. Yet, for applications running on cloud platforms like Amazon Web Services (AWS), de...
---
Hybrid Cloud Strategy New With VMware Cross-Cloud Architecture

Tuesday, August 30, 2016 by Stuart Parkerson



VMware has announced a new aspect of its hybrid cloud strategy with the new VMware Cross-Cloud Architecture which provides the ability to run, manage, connect, and secure applications across clouds and devices in a common operating environment.In support of the company's cloud strategy, VMware also announced the following:- VMware Cloud Foundation is a unified...
---
Swift's Move to Enterprise - An Interview with IBM

Friday, June 24, 2016 by Richard Harris



A recent conversation with John Ponzo, IBM Fellow and Chief Technology Officer for Mobile, revealed some pretty interesting insights into the progression of Swift for the enterprise and what to expect in the coming months.ADM: Tell us a little bit about IBM's work with Swift. What is the goal in bringing Swift to the cloud?Ponzo: At IBM, we've seen the value of Swift as...
---
Testing is Like the Rodney Dangerfield of DevOps - It Gets No Respect

Tuesday, June 14, 2016 by Richard Harris



When Joan Wrabetz, CTO of QualiSystems, reached out to discuss why "Test is like the Rodney Dangerfield of DevOps – it gets no respect", I thought, "Ok, I'll listen to that." So here you go:ADM: So, you mentioned to me that "Test is like the Rodney Dangerfield of DevOps – it gets no respect", but you also mention that in a recent Gartner survey, over 50% of respondents ...
---
HPE Announces New Functionality to Helion Cloud Platform

Friday, June 10, 2016 by Richard Harris



Hewlett Packard Enterprise (HPE) has announced a number of updates to its HPE Helion Cloud platform which provides a multi-cloud management and cloud native application platform.Helion includes full-stack infrastructure automation to enable delivery of secure IT services and applications, and provides a common self-service storefront for IT and developers. It provides a...
---
Red Hat Releases New Integrated Hybrid Cloud Stack

Tuesday, April 26, 2016 by Richard Harris



Red Hat has announced the general availability of Red Hat Cloud Suite and Red Hat OpenStack Platform 8 to support efforts for development and operations teams to leverage the scale of cloud computing. With the new platform releases, Red Hat now offers an integrated hybrid cloud stack with a container application platform (OpenShift by Red Hat), scalable infrastruct...
---
Why Companies Are Leveraging Hybrid Cloud for Apps

Wednesday, March 9, 2016 by Stuart Parkerson



Malcolm Ross, Vice President of Product at Appian recently spoke with us about the trend of deploying business applications in a hybrid cloud environment and the benefits of doing so. He has been directly involved in the implementation and development of enterprise software solutions for over 20 years, and has seen a lot of change in the industry over time.ADM: Wha...
---
Real World Insight Into Docker's New Datacenter Platform

Wednesday, March 9, 2016 by Richard Harris



We visited with Sven Dummer, senior director of product marketing at Loggly, to discuss Docker's recent announcement of the Docker Datacenter (DDC), an integrated, end-to-end platform for agile application development and management that companies can use to deploy an on-premises (on in a virtual private cloud) Containers-as-a Service (CaaS) solution (CaaS is ...
---
NTT Com Releases New Hybrid Cloud Update Blending Traditional and Cloud-Native ICT

Friday, March 4, 2016 by Stuart Parkerson



NTT Communications Corporation (NTT Com) has released enhancements to its Enterprise Cloud solution which is now available in Japan, and will be rolled out in the UK, Singapore, US, Australia, Hong Kong and Germany this year. The platform now offers functionality for both traditional and cloud- native communication and communications technology (ICT), as well as network...
---
Forget Groceries at Walmart - You can Now Get Open Source Cloud Infrastructure

Monday, February 15, 2016 by Stuart Parkerson



What we are finding out today is that companies are learning that the value of their in-house expertise presents a monetization opportunity beyond their core business. GE has done it with its Predix (PaaS) Cloud Platform. The LinkedIn engineering team has open sourced more than 75 projects spanning many categories, including data, frameworks, system operations, testing ...
---
Cloud Sandboxes Are Becoming the Uber Containers for the DevOps Cycle

Wednesday, February 10, 2016 by Richard Harris



Cloud sandbox platforms allow developers with cyclical use cases to consume or build on the fly infrastructure environments. QualiSystems' CloudShell provides the ability for developers to offer cloud sandbox services to users no matter what type of infrastructure is needed in the sandbox environments such as legacy, bare metal, networking, virtualization, and public cl...
---
CliQr Offers New Continuous Integration and Deployment Project Board

Thursday, November 5, 2015 by Richard Harris



With the launch of CloudCenter 4.2, CliQr has integrated into its cloud management platform a Continuous Integration (CI)/ Continuous Deployment (CD) Project Board that integrates and automates the management of users, applications, and environments.Through integration with CloudCenter the CI/CD Project Board offers a visual view of project phases, health, and overall s...
---
The Next Wave of Software Delivery: Integrating Agile and DevOps

Friday, September 11, 2015 by Richard Harris



We recently visited with Pradeep Prabhu, Co-founder and CEO of CloudMunch, to discuss the opportunities and challenges of adopting Agile and DevOps methodologies. ADM: What is driving the next wave of software delivery?Prabhu: In the past five years, business cycles have greatly accelerated, forcing companies to respond faster to customer needs and competitive dema...
---
How Cloud Helps Agility

Wednesday, September 9, 2015 by Eric Naiburg



Most software development groups, whether they are within large Fortune 500 enterprises or the small shop around the corner, are looking to become more agile. You'll notice I said the word "more" as many are already following a large portion of the elements of agility and are much further along than they were just a few years ago, but the goal to improve is always...
---
The Hidden Economics of the Cloud

Thursday, August 20, 2015 by Eric Naiburg



There are certainly clear economic benefits of moving to the cloud, whether public or private environments. These include scalability, pay for only what you use, high availability, shared resources, near instant scalability, and much more.However, when thinking whether or not to put an application in "the cloud", with a managed cloud provider, there seem to be 2 initial...
---
GE's Predix Cloud to Usher in a New Era for Industrial Data and Analytics

Monday, August 10, 2015 by Stuart Parkerson



GE is entering the cloud services market with Predix Cloud, a cloud solution designed specifically for industrial data and analytics. Predix Cloud is offered as a platform-as-a-service (PaaS) to help companies capture and analyze large volumes, velocities and varieties of machine data within a highly secure, industrial-strength cloud environment. Predix Cloud will ...
---
Open Source WSO2 API Manager 1.9 Now Available

Monday, June 22, 2015 by Richard Harris



WSO2 has enhances the API management platform capabilities with the release of WSO2 API Manager 1.9, which is fully open source and runs on servers and in the cloud. With this latest version, WSO2 API Manager offers plugin support for third-party key servers, allowing companies to use their existing infrastructure to authenticate API consumers.WSO2 API Manager now suppo...
---
Key Tips for App Development in a Hybrid Cloud Environment

Thursday, May 21, 2015 by Sravish Sridhar



According to ABI Research, the evolving enterprise mobility space will see tremendous growth in new cloud-based solutions as enterprises seek to mobilize quickly and easily. It's no secret that the cause of this drive towards mobility is the development and deployment of enterprise apps, especially as there is a growing number of devices and device platforms access...
---
OpenCloud Connect Releases New Open Standards for Cloud Computing

Tuesday, March 24, 2015 by Stuart Parkerson



OpenCloud Connect's new OpenCloud Reference Architecture publication offers a 104 page overview of the organization's vision for an open testing and iterative standards development program for cloud computing.OpenCloud Connect (OCC) is an industry organization of cloud service providers, network service providers, equipment manufacturers, system integrators and software...
---
Piston and ActiveState Partner to Offer OpenStack and Cloud Foundry Platform as a Service

Monday, February 9, 2015 by Richard Harris



Piston Cloud Computing and ActiveState Software are partnering together to use Piston with ActiveState's Stackato Platform-as-a-Service (PaaS) capabilities to offer an OpenStack and Cloud Foundry PaaS based private cloud environment.Piston provides a turn-key infrastructure management and automation layer while Stackato provides a platform to manage, develop and deploy ...
---
Progress Debuts New Appserver for Developing and Deploying Applications

Friday, October 10, 2014 by Stuart Parkerson



Progress has announced a new appserver for developing and deploying next generation applications, the Progress Pacific Application Server (PAS) for OpenEdge product. This technology brings core systems and applications together with a high-productivity runtime environment, enabling enterprise developers to bridge the gap between yesterday's mission-critical applications...
---
New Kony Visualizer Offers Multi user Collaboration for Creating Cross Platform Apps

Wednesday, September 24, 2014 by Richard Harris



Kony's new Kony Visualizer is a new mobile app design solution that enables business users, designers and developers to collaborate and create native and Web mobile app experiences for iOS, Android, Windows and the Web. The next generation Kony Visualizer 2.0 will be available for limited release next month. It provides a single solution that enables coll...
---
Featured Stories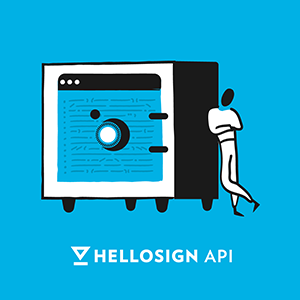 Stay Updated
Sign up for our newsletter for the headlines delivered to you
SuccessFull SignUp