Batteries news search results
Developer news items we found relating to Batteries
100 results
---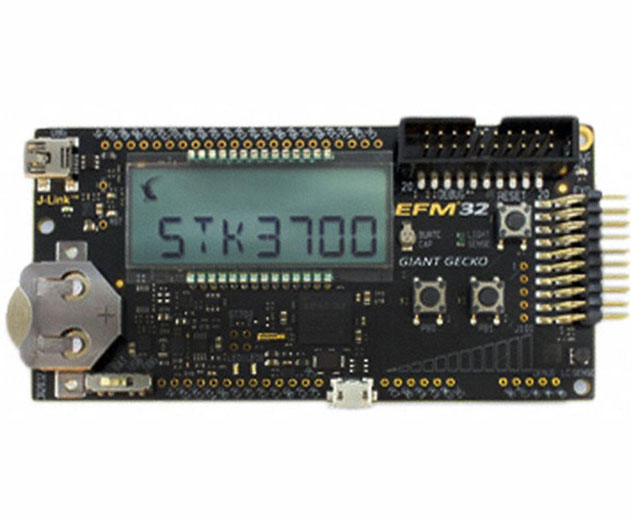 New Giant Gecko MCU microcontrollers aim to help complex IoT apps
Tuesday, July 25, 2017 by Richard Harris

Silicon Labs has expanded its energy-friendly EFM32 Gecko portfolio with industrial-strength microcontrollers (MCUs) delivering better performance, more features and lower power. The new EFM32GG11 Giant Gecko MCU family offers an improved feature set available in the low-power MCU market, targeting smart metering, asset tracking, industrial/building automation, wearable...
---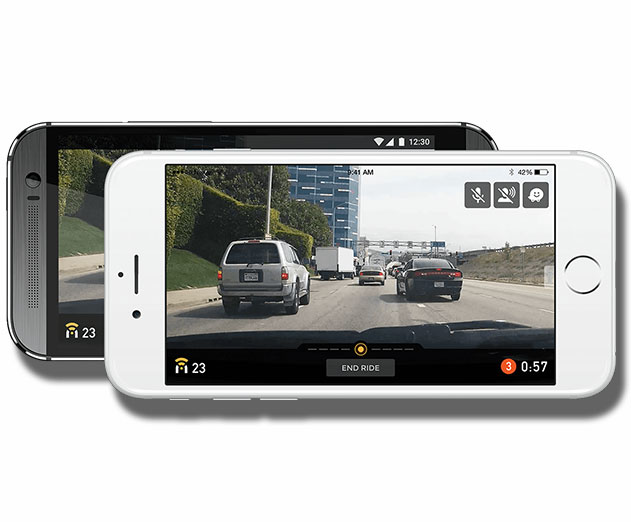 Neural processing engine inside new app provides driver assistance
Tuesday, July 25, 2017 by Richard Harris

Nexar has launched the first driving safety application leveraging the Qualcomm Snapdragon Neural Processing Engine (NPE) SDK. The Nexar app will now be able to provide advanced driver-assistance systems (ADAS), including unprecedented real-time forward-collision warnings and other life-saving features, to hundreds of millions of vehicles whose drivers own Android phone...
---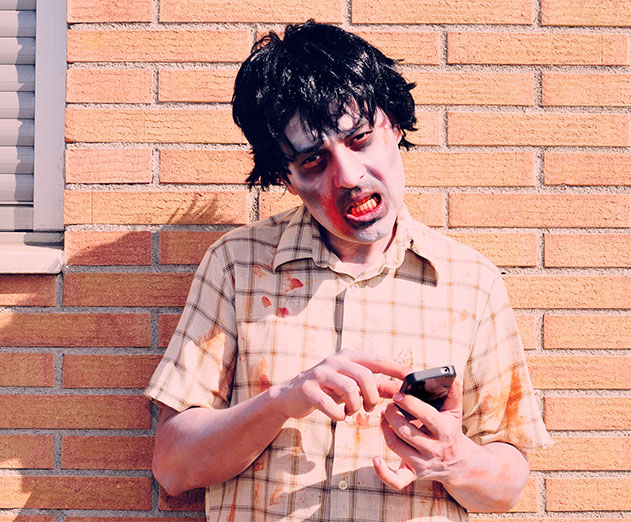 Zombie apps in the Google Play Store
Friday, July 14, 2017 by Richard Harris

Anura, fraud protection software from eZanga that identifies bots and human fraud, has announced that more than 1,300 apps in the Google Play store contain code that activates Android phones in "sleep mode" for the purpose of engaging with mobile advertisements unbeknownst to their owners. After detecting click attempts made from a variety of Google Play Store apps...
---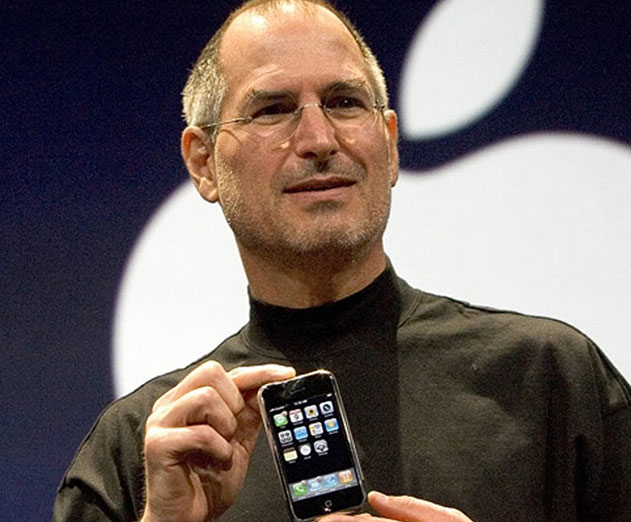 10 years after the iPhone launch here is how people feel now
Thursday, June 29, 2017 by Richard Harris

To coincide with the 10th anniversary of the launch of iPhone, Axway has published results from a survey that examines the role that smartphones play in enhancing consumer lives with improved services and experiences, and how consumers would like to see the smartphone evolve in future. The survey of 1,200 U.S. consumers found that consumers value data security and priva...
---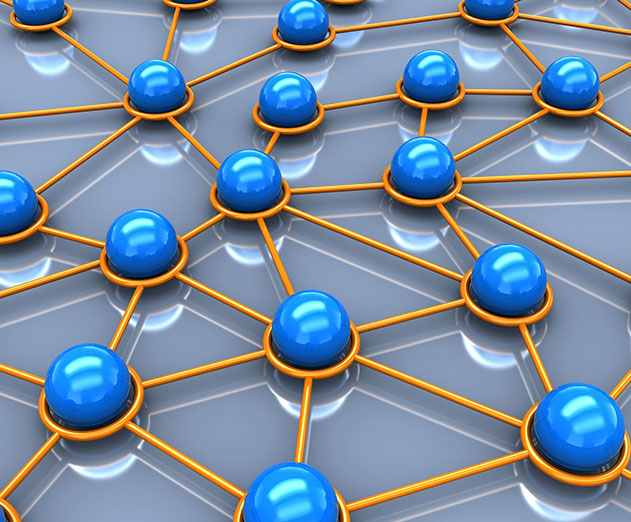 Open source is truly open for business
Wednesday, June 28, 2017 by Christian Hargrave

NodeSource, the Node.js company, has announced the results of a new survey fielded among enterprise software developers ranking open source projects across a variety factors, including hiring, entrepreneurism and the likelihood of IPOs in the near future.The survey, which was aimed at gauging the momentum of Node.js within the open source software ecosystem, revealed th...
---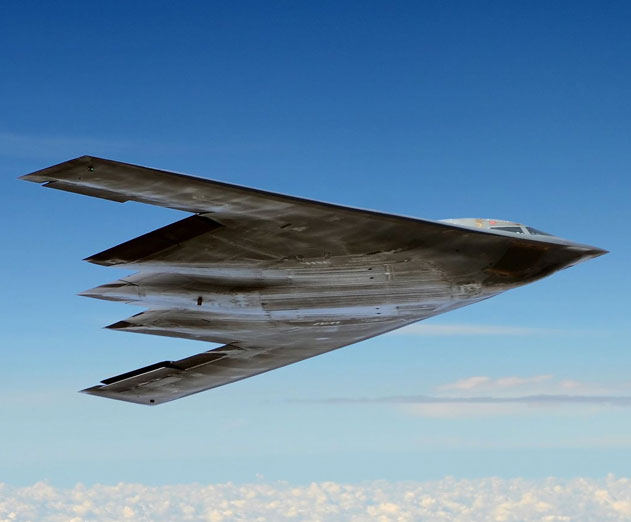 The holistic management of software comes to town from appOrbit
Tuesday, June 27, 2017 by Richard Harris

appOrbit, a company that looks to help accelerate digital transformation, is coming out of stealth and has unveiled its new application platform, which allows customers to automate the moving of enterprise software onto any modern infrastructure. The new platform helps speed up the movement of legacy applications like Siebel and Oracle to any cloud or container infrastr...
---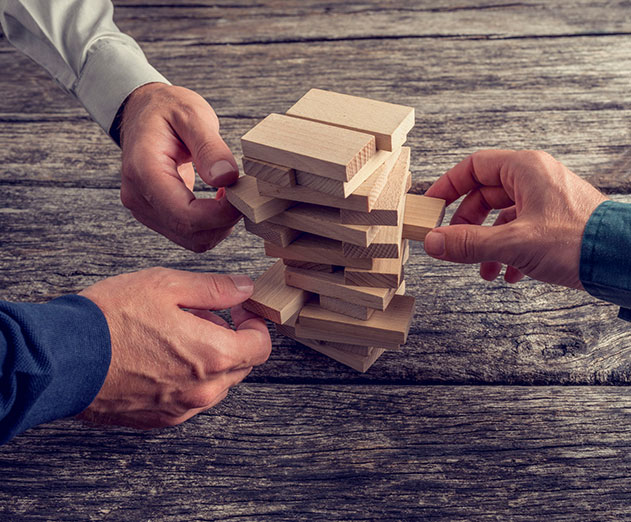 The power of community in DevOps
Thursday, June 01, 2017 by Richard Harris

We interviewed Jason Hand, a DevOps evangelist for for VictorOps, to learn about how much the community surrounding a technology can be either a supreme advantage over your competitors or the hindrance that will bring your project to a screeching halt. Collaboration can be a double edged sword and requires a constant effort on all fronts to prove successful. Like a cog ...
---
Software's breakout moment is here says Battery's Neeraj Agrawal
Friday, May 19, 2017 by Christian Hargrave

Software - particularly cloud-based technology, is now creating roughly $1.4 trillion in economic value in the U.S. and is poised to grow even more, particularly as non-tech companies transform themselves into software businesses, according to a new report released today by global investment firm Battery Ventures. The figure represents nearly eight percent of U.S. GDP.T...
---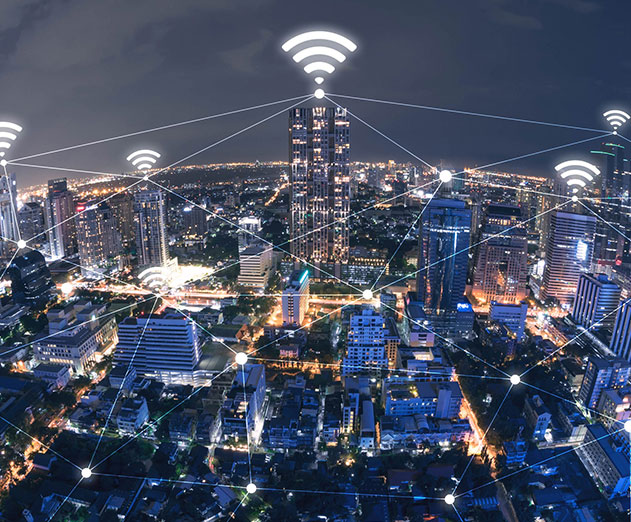 Wifi vs Bluetooth vs BLE, choosing the right IoT tech
Tuesday, May 16, 2017 by Yuri Brigance

Internet-of-Things (IoT) devices are increasing in popularity and availability - think Amazon Alexa, smart thermostats & light bulbs, Internet-connected garage door openers, GoPro cameras, and so on. One thing these products have in common is that they communicate wirelessly with either a mobile device, the Internet, or both. As these devices become smarter and gene...
---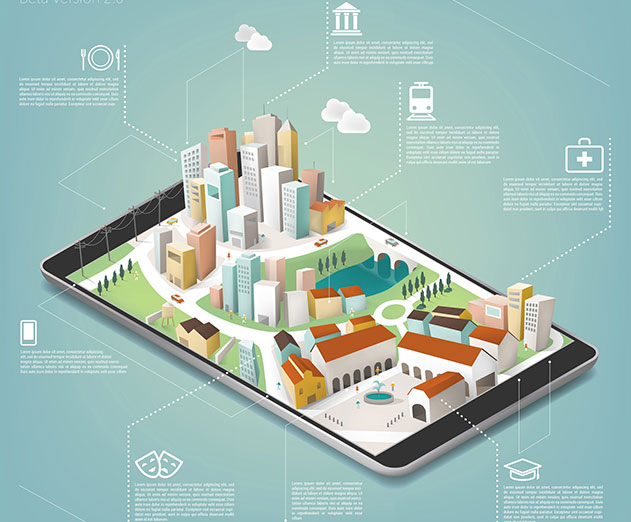 Mapping the IoT sets the signals to work
Monday, May 15, 2017 by Josh Joyner

The Internet of Things (IoT) and smart devices have created a buzz over the last few years. The reduced cost of sensors and a continued strengthening of the communications infrastructure have fueled the exponential growth of connected devices. The challenge has become less about what kinds of devices we can connect and more about what we can (and could) do with the data...
---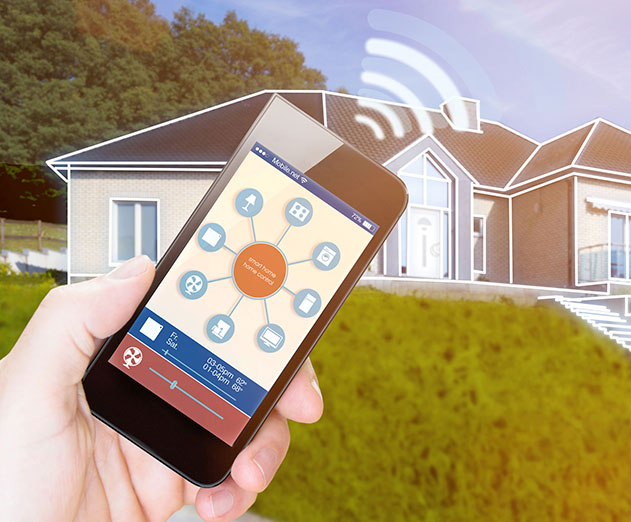 The smart home effect on IIoT facilities
Wednesday, May 10, 2017 by Saar Yoskovitz

The backbone of many science fiction plots just a few short years ago - smart machines, homes and cities - are now all around us thanks to the Internet of Things (IoT). Fitbits track and analyze physical attributes from stairs climbed to quality of sleep. By simply saying "Alexa," Amazon Echo can deliver you with today's weather forecast or play your favorite music as y...
---
TrulyHandsfree technology updates its embedded AI
Friday, April 28, 2017 by Richard Harris

Introduced in 2009, TrulyHandsfree began offering an embedded small vocabulary speech recognition system to feature an always-listening wake word. Now, Sensory, a Silicon Valley-based company focused on improving UX and security of consumer electronics through embedded AI technologies, is announcing they will be making significant updates to the embedded AI in its Truly...
---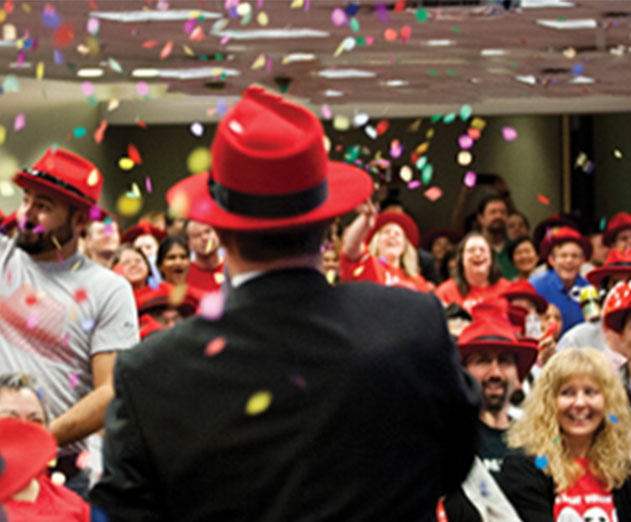 Catching up with Red Hat Mobile to talk about low code in the enterprise
Tuesday, April 25, 2017 by Richard Harris

Low code is a movement that has emerged in the marketplace in recent times, not only for mobile but also for business process management (BPM) and other application development areas. What company can resist the pull of low-cost and relatively fast development times? Especially when it's as simple as a drag and drop gesture away. So it's not surprising that many big nam...
---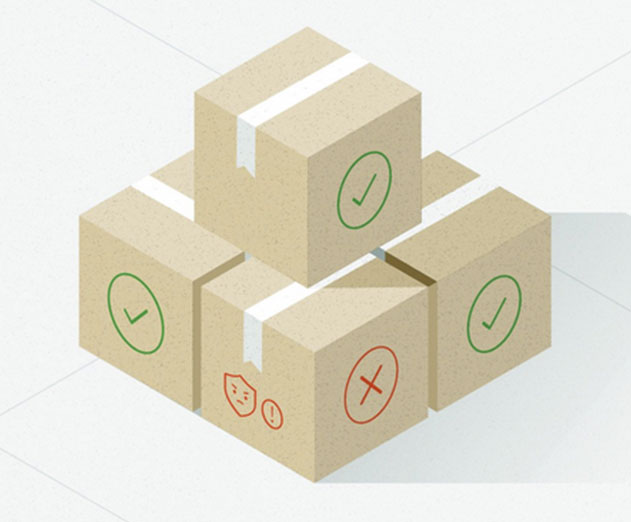 NodeSource N|Solid for Alpine Linux
Wednesday, April 19, 2017 by Christian Hargrave

NodeSource, the Node.js company, has announced the release of NodeSource N|Solid for Alpine Linux, the newest addition to its enterprise-grade Node.js platform that enables a secure, reliable and extensible platform for Node.js applications. The latest release makes it easier for teams using Docker containers with the popular Alpine Linux distribution to leverage the en...
---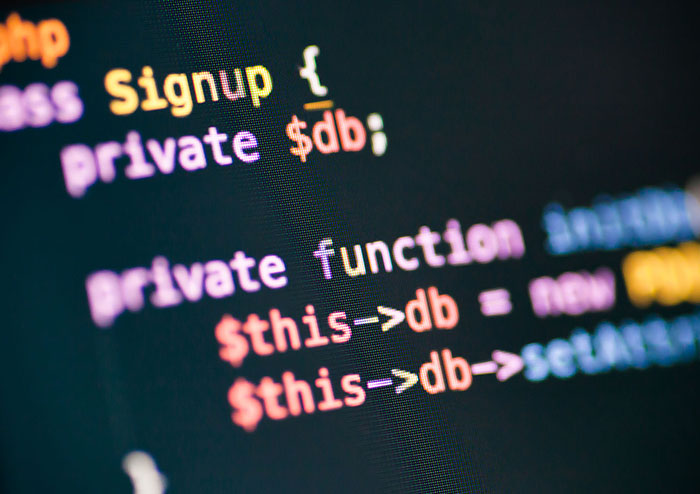 Battery Venture ranks top Open-Source projects in new report
Wednesday, April 12, 2017 by Christian Hargrave

As enterprise-IT departments become more enamored with - and dependent on - open-source software, investment firm Battery Ventures has released a new index ranking open-source projects according to their user activity, popularity, ability to create jobs and traction among developers.The Battery Open-Source Software (BOSS) Index highlights the increasing reliance on free...
---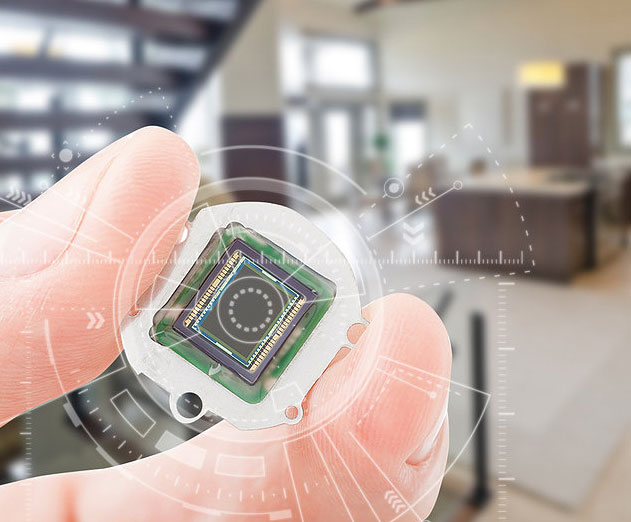 WiseEye IoT sensor gives your projects always-on eyeballs
Tuesday, April 11, 2017 by Richard Harris

DSP Group is showing off the industry's first battery powered intelligent always-on visual sensor specifically designed to overcome the power and cost constraints of computer vision processing for residential security and smart buildings applications. The WiseEye IoT sensor solution is purpose-built from the ground up with always-on, low power visual sensing in min...
---
Review: The BTS08 Wireless Speaker by iClever
Thursday, April 06, 2017 by Christian Hargrave

When you finally get sick of those tiny speakers on your mobile and want to listen to music, podcasts, or movie audio with better punch and volume, you undoubtedly start looking for alternatives to play sound through. And you will have no shortage of options either - just search "wireless sound" on Amazon and you'll find thousands of results! So when we r...
---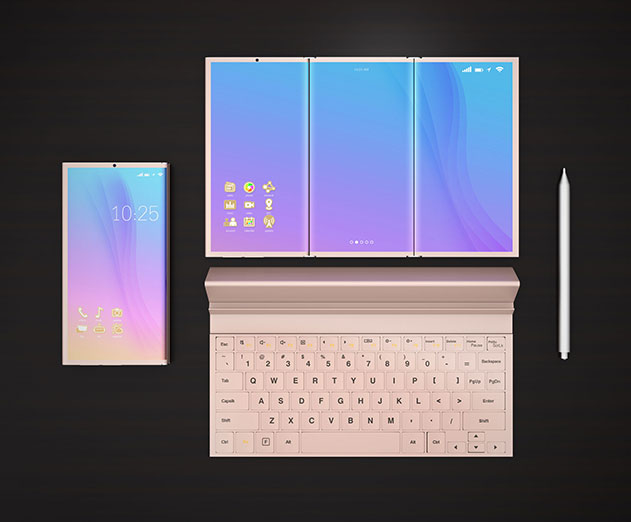 Radicle new flexible screen devices coming in a rush
Friday, March 24, 2017 by Richard Harris

Smartphones which unfold to become tablets, adjustable curved TVs and pop-up presentation screens are just some of a radical new wave of product concepts made possible by advances in flexible display technology, highlighted in the latest research report from Futuresource Consulting. Currently, the industry is in a phase of 'limited flexibility', commonly referred to as ...
---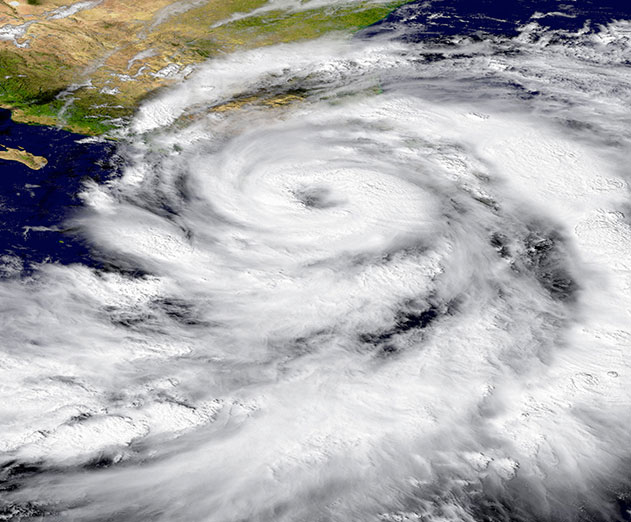 IBM and the Weather Company just introduced mesh network alerts
Wednesday, February 15, 2017 by Richard Harris

IBM and The Weather Company, an IBM Business, have introduced a new Mesh Network Alerts technology that provides a mobile method of communicating with underserved populations in developing countries to notify of potential severe weather events or disasters - even in areas with limited Internet connection, or cellular networks are disrupted due to an outage. Develop...
---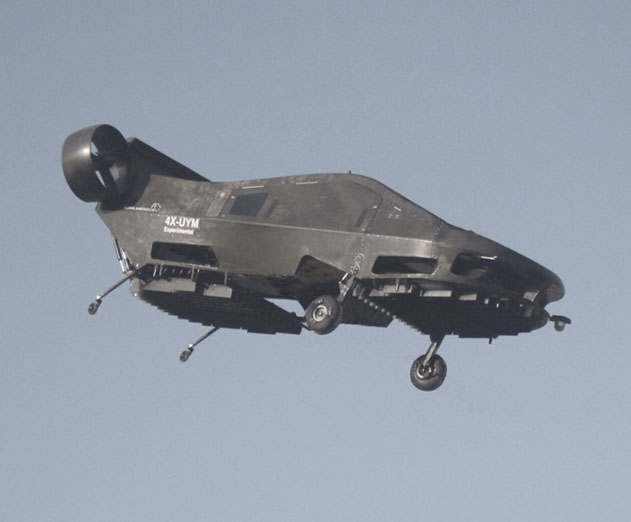 Flying cars are going to be a reality
Tuesday, February 14, 2017 by Christian Hargrave

A pair of recent announcements from Shanghai-based Ehang and the Israeli firm Urban Aeronautics have advanced the concept of the flying car - long a staple of science fiction - from the imaginary distant future to a looming reality. In January, a year after debuting its drone at the Consumer Electronics Show in Las Vegas, Ehang released video footage showing its Ehang 1...
---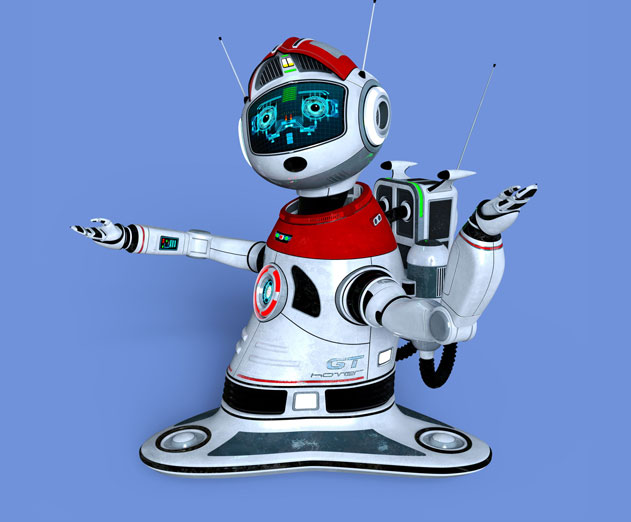 Deep learning neural AI coming soon to drones, self-driving cars, and toys
Wednesday, January 18, 2017 by Richard Harris

Based on work originally developed for NASA, 'The Neurala Brain' enables a new generation of smart products that learn, adapt and interact with their environment in real time Neurala, the software company that has invented The Neurala Brain, a deep learning neural networks platform that is making smart products like toys, cameras and self-driving cars mor...
---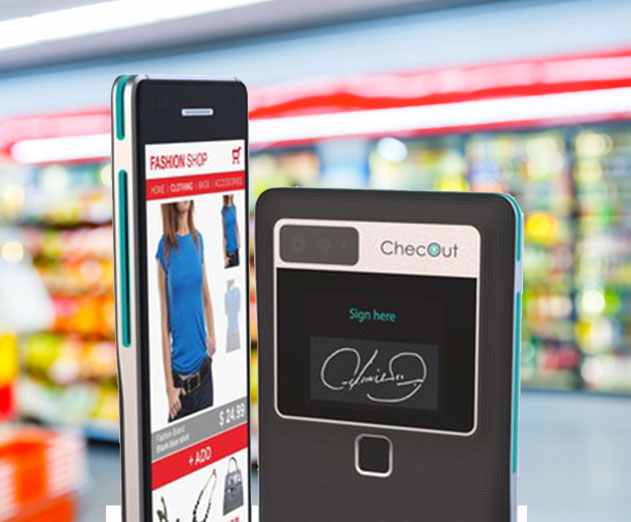 ChecOut's new payment terminal to go on your phone!
Monday, January 16, 2017 by Christian Hargrave

ChecOut's mobile payment service is the newest solution for mobile commerce.Innowi, Inc just unveiled ChecOut M, the first mobile POS solution integrating powerful Payment (EMV, NFC & Magnetic stripe), POS and BI management applications into a smart, secure and sophisticated device. Their new product is designed to transform the customer shopping experience and chec...
---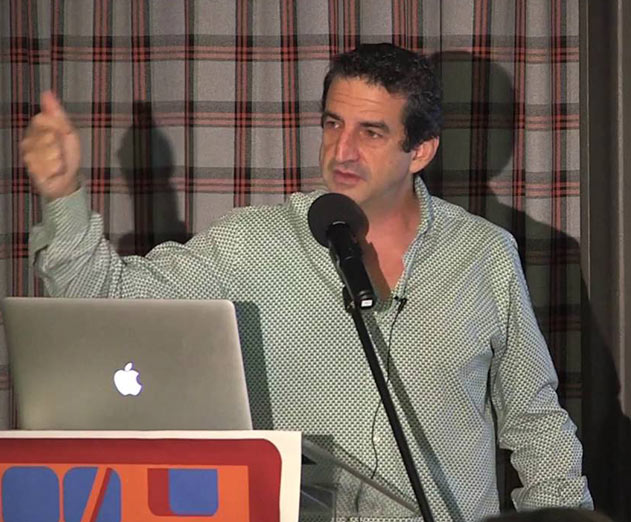 Artificial Intelligence: 5 key attributes of all modern AI systems
Thursday, January 05, 2017 by Richard Harris

What are the common attributes that all modern Artificial Intelligence systems share? Former NASA Deputy Chief of AI at the Ames Research Center, Monte Zweben tells us. A technology industry veteran, Monte Zweben's early career was spent with the NASA Ames Research Center as the Deputy Chief of the Artificial Intelligence Branch, where he won the prestigio...
---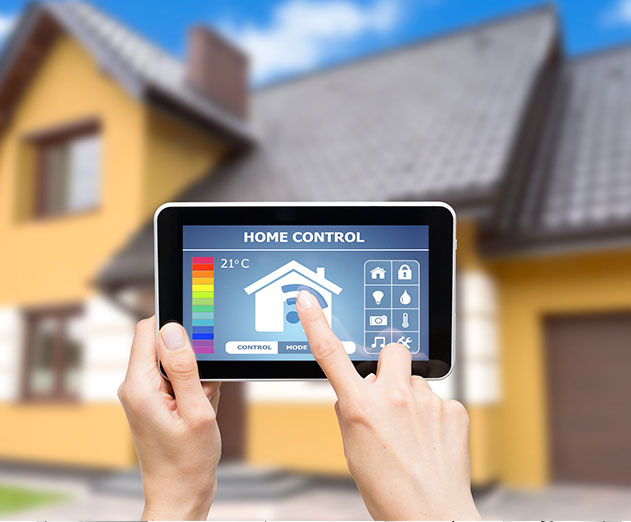 New IoT platform helps mitigate uncertainty surrounding future IoT standards
Thursday, January 05, 2017 by Richard Harris

More than 600 million smart home devices are expected to ship annually by 2021, compared to 40 million in 2015. Consumers can have peace of mind that devices built with Qorvo solutions will connect with future products in their home, helping to accelerate the smart home market. Why? Because they have introduced a complete an all new system on chip (SoC) for smart home d...
---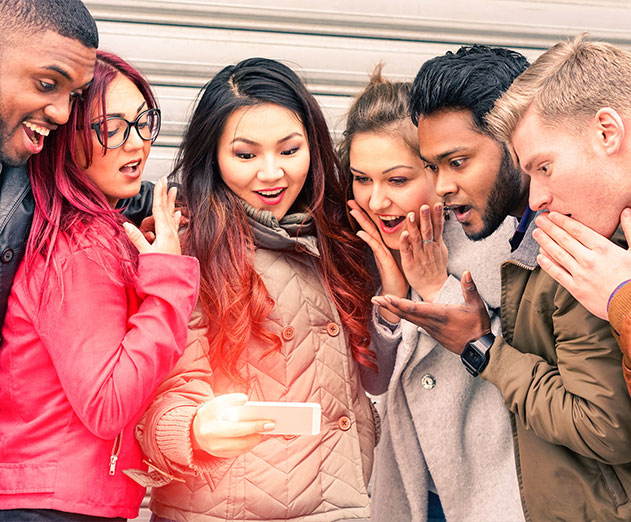 Apple was the most gifted smartphone this Christmas
Wednesday, December 28, 2016 by Richard Harris

Editors note: Data from Chris Klotzbach, Director at Flurry and Lali Kesiraju, Marketing and Analytics Manager at FlurryAs the holiday season finally comes to an end, smartphones were once again predominate on everyone's wishlists. As Flurry does every year, they took a look at the most gifted smartphones and tablets this holiday season, examining phone and app activati...
---
Predictions from Red Hat for 2017
Saturday, December 24, 2016 by Richard Harris

Catching up with Red Hat's mobile team on what they're expecting to see in mobile and IT in 2017.1. Prediction: Mobile goes mainstream as part of enterprise application strategy that hinges on containers, DevOps, and microservices. There are more mobile devices in circulation than the global population and mobile searches now outstrip those from PCs; mobile can no ...
---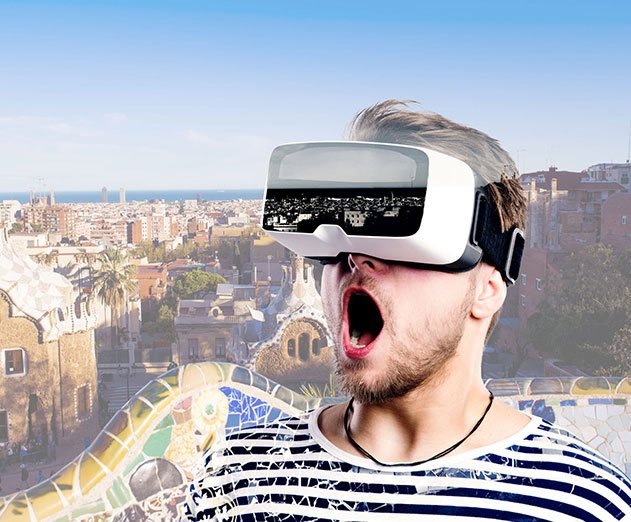 Celeno and NGCodec join forces for zero latency VR
Tuesday, December 20, 2016 by Christian Hargrave

Celeno Communications have joined forces to deliver a wireless virtual reality (VR) solution.At the annual Consumer Electronics Show (CES) in Las Vegas, Nevada, experts from both companies will showcase NGCodec's zero latency RealityCodec H.265/HEVC video compression technology running over Celeno's 802.11ac 5GHz Wi-Fi link for VR applications—the world's first demo of ...
---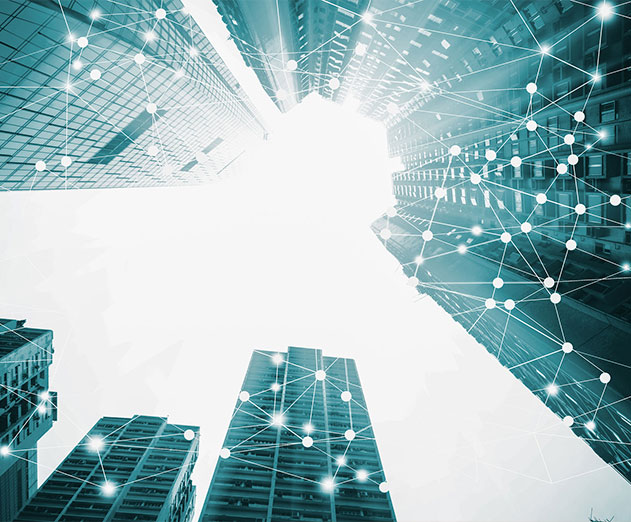 What you need to know about IoT in 2025
Wednesday, December 14, 2016 by Richard Harris

With four billion IoT devices expected to rely on Low Power Wide Area Networks (LPWANs) by 2025, ABI Research predicts that this technology will be the fastest growing connectivity segment in the market through 2025. The rise of LPWANs will translate into one billion chipset shipments with the technology generating a total value of more than $2 billion in 2025."The succ...
---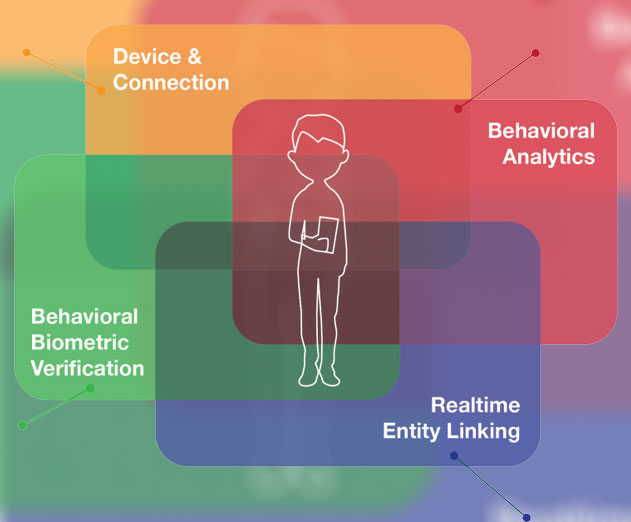 What's so tricky about Android security anyway?
Monday, December 12, 2016 by Don Duncan

Android authentication can be a tricky business because it can help identify the user, but it can also open the door to hackers at the same time. It all comes down to the device administrator access which comes with a lot of benefits like. Device administrator access provides complete device management access rights that include creating and managing poli...
---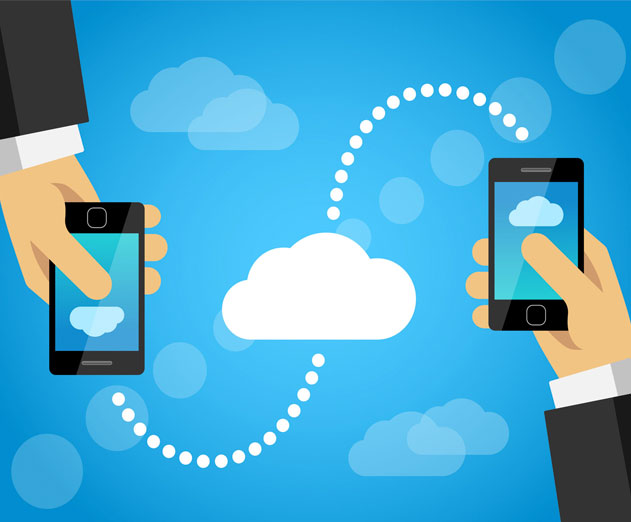 Voximplant tells us about their cloud communications platform
Friday, December 09, 2016 by Richard Harris

Voximplant, a communications cloud platform for mobile and web app developers, has been working to improve audio and visual communications in real time. They provide the tools for developer to create their own web and mobile communication applications. We've sat down with Alexey Aylarov, the CEO of Voximplant to talk more about what their company is about and where the ...
---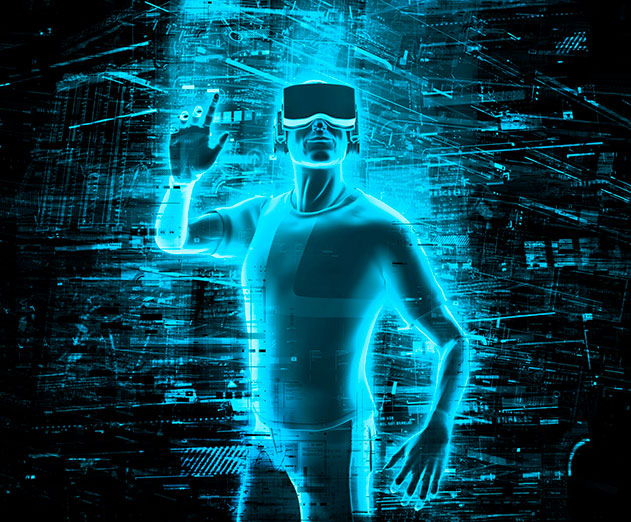 ZOTAC just released the ZOTAC VR GO backpack with 2 hours playtime
Monday, December 05, 2016 by Christian Hargrave

ZOTAC International has introduced an entirely new way to experience immersive VR with the ZOTAC VR GO backpack. Since making the impact at Computex 2016 with the first ever mobile VR experience, ZOTAC has improved the design, performance, and endurance of the original backpack.The ZOTAC VR GO is designed for a truly mobile VR experience. From hardware to comfort, every...
---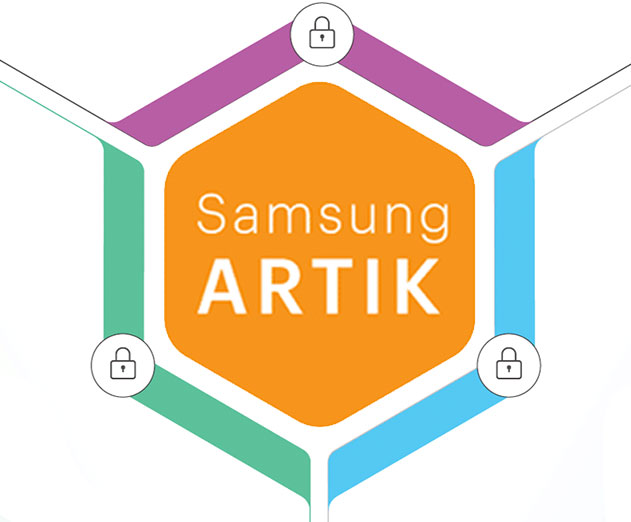 Samsung expands ARTIK (IoT) platform
Thursday, October 27, 2016 by Richard Harris

Samsung Electronics has introduced its expanded SAMSUNG ARTIK Smart Internet of Things (IoT) platform featuring two new module families, ARTIK 0 and ARTIK 7, new device management capabilities in SAMSUNG ARTIK Cloud and an expanded partner ecosystem. The result is a complete IoT development solution to help companies take their IoT projects from concept to reality in re...
---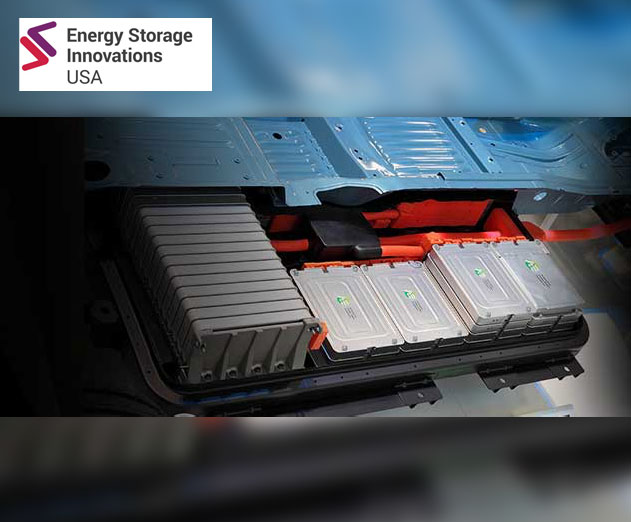 Energy Storage Innovations Conference in search for the holy grail of batteries
Friday, October 07, 2016 by Richard Harris

The future of the energy, mobility, electronics, and communications industry will be strongly shaped by the development of one key enabling technology, that is, energy storage. At the historical tipping point of structural change in these sectors there has never been a better time for a dedicated forum on energy storage as key enabling technology. The IDTechEx Show...
---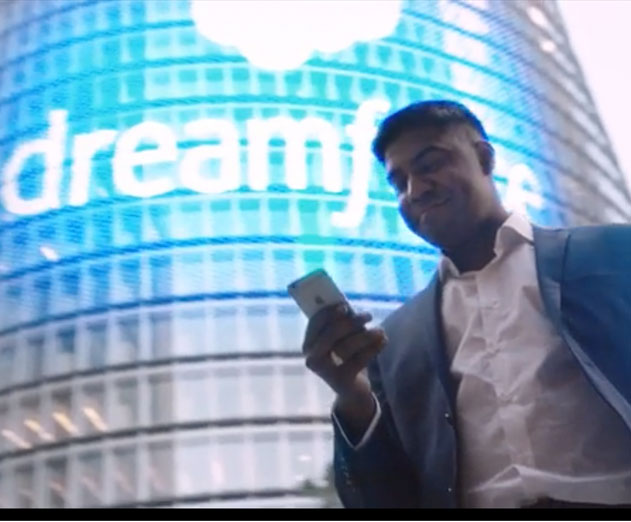 Dreamforce 2016 is here and we've got 7 hacks for surviving it
Monday, October 03, 2016 by Peter Terhune

Dreamforce: Simultaneously exhilarating and exhausting. As you and thousands of your peers gather for this year's conference, there are several things to keep in mind for your whirlwind experience in the heart of San Francisco. For both first timers and seasoned veterans of the show, here are seven tips to make your Dreamforce adventure the best possible.1. Know Your Es...
---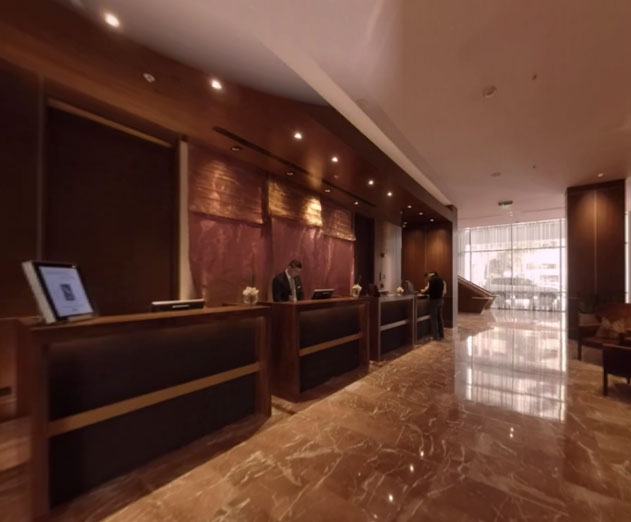 DashBid Launches Multi-platform 360-Degree Video Ad Unit for VR
Tuesday, September 27, 2016 by Richard Harris

DashBid has released DashBid360, the first 360-degree video ad unit that runs on almost all platforms and screens.DashBid360 ads provide immersive, interactive video experiences. Users simply move their mobile device or mouse to view the advertising from every angle.Sales of virtual reality equipment are forecasted to top $1 billion this year and reach $21 billion...
---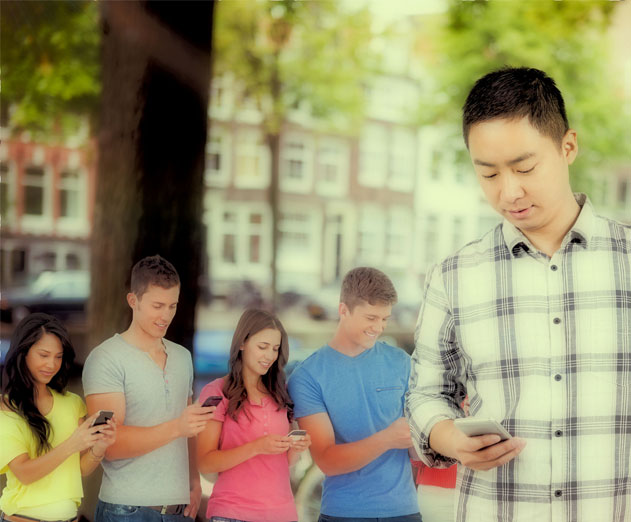 BYOD nightmare: Pokemon Go
Wednesday, September 07, 2016 by Mike Cobb

Pokémon Go, the smartphone game that became an overnight worldwide sensation, may be more than the latest technology must-have. The cute augmented reality app could actually provide cybercriminals an entry point to your business and personal files.Company security directors were already wringing their hands over employees who mix their work and private information on th...
---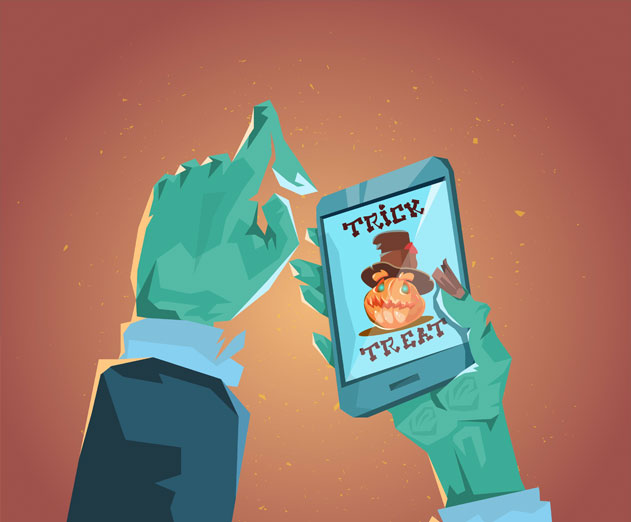 Beware: Zombie Apps Are on the Rise
Monday, August 22, 2016 by Richard Harris

Zombie apps appear to be a quite recent and infectious discovery. Once installed, they drain your phone of life. But what are they, and where do they come from? Zombie apps are the applications that, at first glance, appear harmless. Developers usually create zombie apps as an app that is rarely used – like a flashlight app – but the app's software constantly ...
---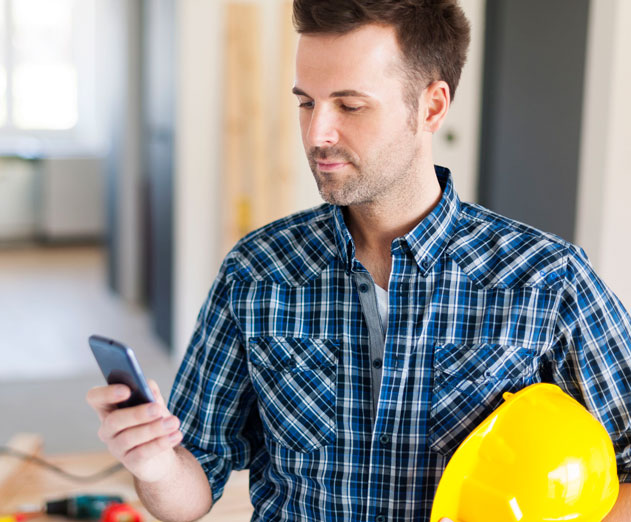 How Field Workers Use Industrial Mobile Apps in Real World Environments
Wednesday, August 10, 2016 by Richard Harris

Retriever Communications is a provider of mobile automation solutions for industrial enterprises and has announced the results of a recent study to investigate the effectiveness and efficiency of existing usability heuristics for mobile applications when applied to the industrial sector. The research examined the experiences of field technicians in depth, considering no...
---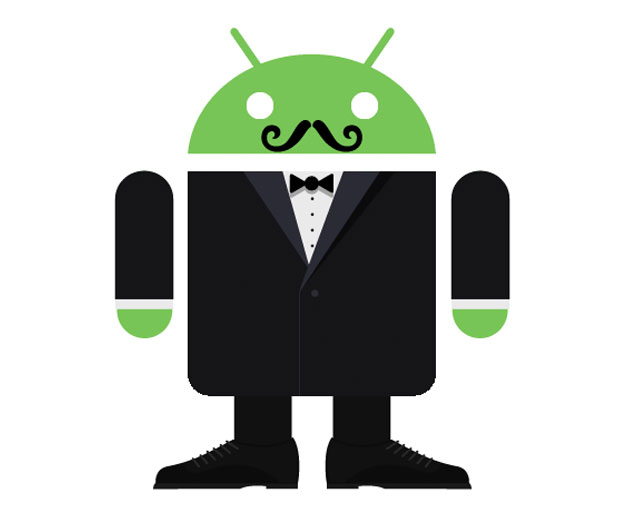 Android Test Butler - White-Glove Service for Automated Mobile Tests
Monday, August 08, 2016 by Drew Hannay

At LinkedIn, automated testing is a key component of our new strategy for releasing mobile applications with greater frequency. As we developed the new LinkedIn Android app that we launched late last year, we found that our tests had a major problem: our testing environment itself was unreliable, so our tests failed intermittently. We needed a s...
---
How Yahoo! JAPAN Is Solving Indoor Navigation and Search Challenges for Yahoo! Maps Users
Wednesday, June 22, 2016 by Janne Haverinen

It is easy to get lost in a Tokyo train station. Tokyo's Shinjuku station, for example, handles 3.6 million passengers a day across hundreds of thousands of square meters of platforms, concourses and malls. It's the biggest station in the world and is followed closely by three of Tokyo's other train stations.In recent years, the stations have been redeveloped with premi...
---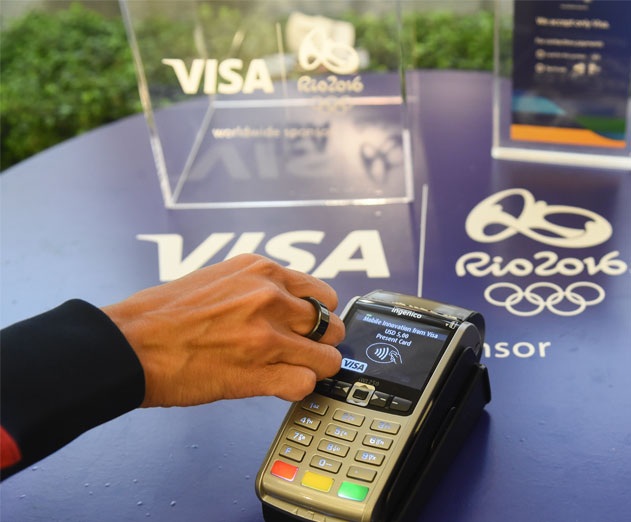 Visa To Introduce Wearable Payment Ring Backed by a Visa Account at Rio 2016 Games
Wednesday, June 08, 2016 by Stuart Parkerson

Visa will be launching a new payment wearable for use at the Rio 2016 Games – a payment wearable ring backed by a Visa account. The Visa payment ring will be given to all Team Visa athletes in Rio, a group of 45 Olympic participants. The Visa payment ring is NFC-enabled, allowing the athletes to make purchases by tapping their ring at any NFC-capable payment terminal.&n...
---
Qualcomm Releases New Snapdragon Wear 1100 Processor for Smart Wearables
Wednesday, June 08, 2016 by Richard Harris

Qualcomm has released a new Qualcomm Snapdragon Wear 1100 processor for the targeted-purpose wearables segments such as connected kid and elderly watches, fitness trackers, smart headsets, and wearable accessories. The Snapdragon Wear 1100 processor joins the Snapdragon Wear 2100 processor, which is designed for multi-purpose wearables.Snapdragon Wear 1100 provides the ...
---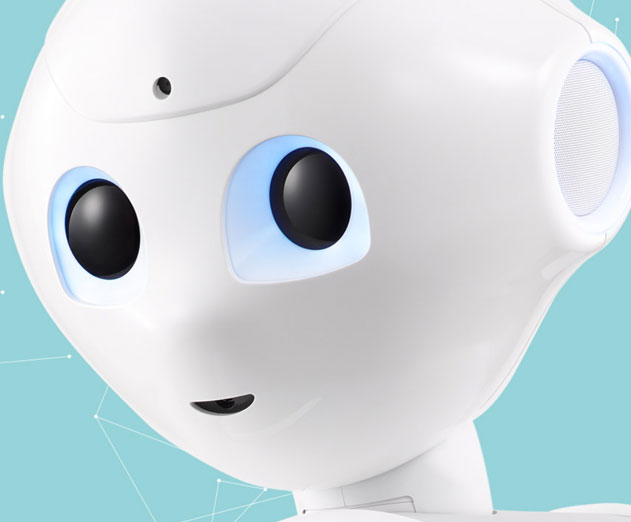 SoftBank Robotics Releases Android SDK for Pepper Humanoid Robot
Monday, May 30, 2016 by Richard Harris

SoftBank Robotics has announced that its humanoid robot Pepper will support the Android operating system and presales of models for developers will begin in July 2016. Ahead of the presales launch, SoftBank Robotics is offering a beta version of the Pepper SDK for Android Studio that enables the development of RoboApps on the Android platform.The SDK is available throug...
---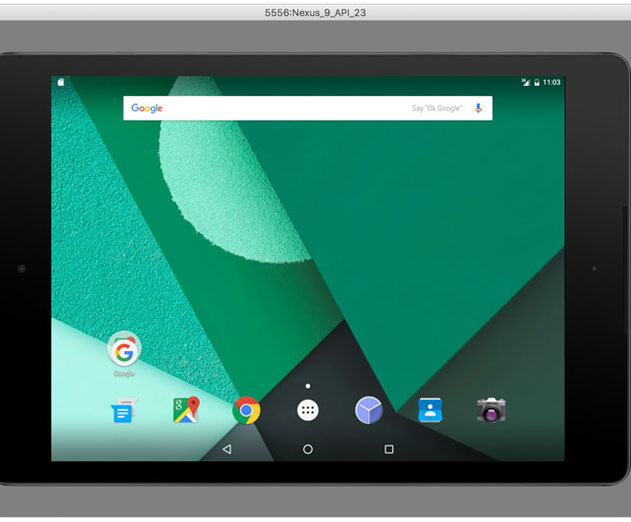 Android Studio 2.0 Now Available
Monday, April 11, 2016 by Stuart Parkerson

Android Studio 2.0 has been released allowing developers to build apps for the Android platform, including phones and tablets, Android Auto, Android Wear, and Android TV. It is the official IDE from Google including a code editor, code analysis tools, emulators and more. Android Studio 2.0 includes the following new features for Android developers:- Instant Run: De...
---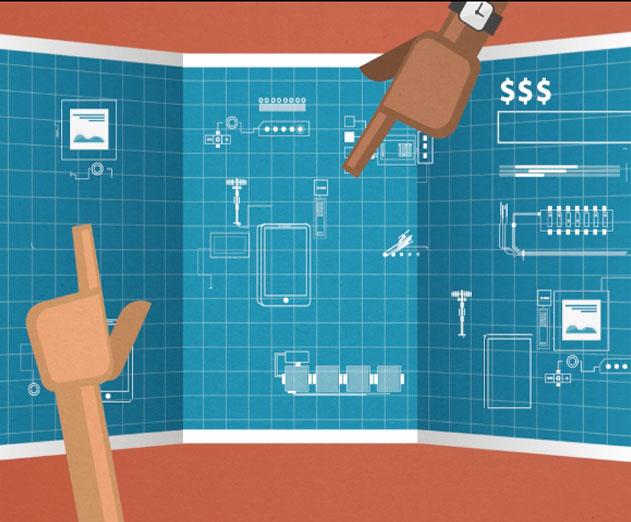 Tinder Outage and Key Takeaways for Mobile Marketers and Developers
Friday, March 18, 2016 by Christopher P. Willis

You probably heard that popular dating app Tinder had an outage recently that prevented some (but not all) of its lovelorn customers from logging in or seeing their existing matches and messages. What a shame. And not only because potential love connections are now lost, but from a marketing perspective, a high-profile outage can be a real heartbreaker for a wildly...
---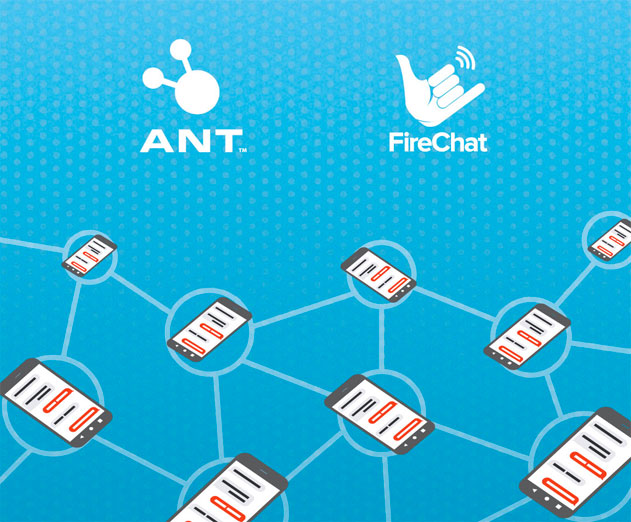 Why OpenGarden's FireChat Android App Has Adopted ANT
Wednesday, February 24, 2016 by Richard Harris

We recently visited with the OpenGarden development team to talk about their FireChat app, which enables communication among very large groups, in real-time. The app utilizes ANT, an ultra low power (ULP) wireless networking protocol that enables direct connections between many popular products/devices on the market. ANT can be found in everything from fitness sensors t...
---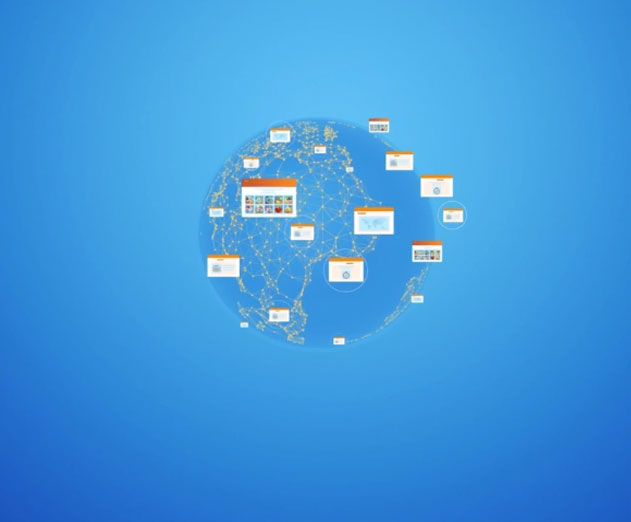 Using Tiny Data to Engage Mobile App Users in Real Time
Tuesday, February 23, 2016 by Richard Harris

We recently visited with Djamel Agaoua, Senior Vice President, Cheetah Mobile/Cheetah Ad Platform, to discuss the concept of "tiny data," and how the concept offers a unique opportunity to better engage mobile app users.ADM: What is tiny data?Agaoua: Tiny data is another way to look at big data. Big data doesn't give us the whole picture; it's really the tiny data that ...
---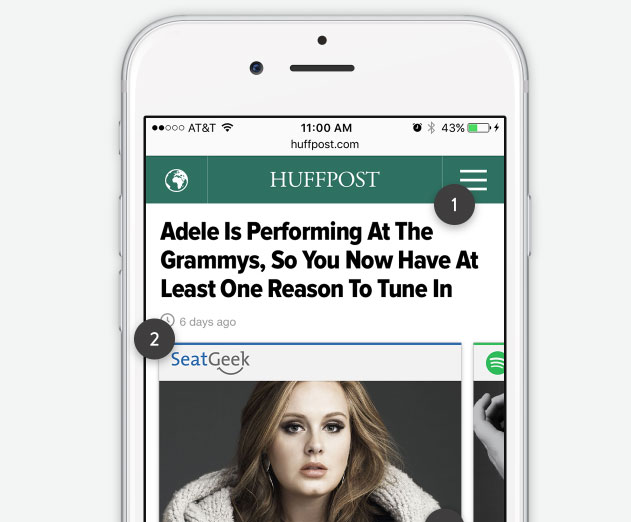 Leveraging Context-Driven Mobile Advertising to Drive User Engagement
Monday, February 08, 2016 by Stuart Parkerson

URX recently launched its AppView Carousel solution, which dynamically extracts information from the page a mobile user is engaging with and provides those users with relevant, product-level content and a direct path to product purchase via deep linking. We visited with Mike Fyall, Head of Product at URX, to discuss how the platform works. ADM: What are the biggest...
---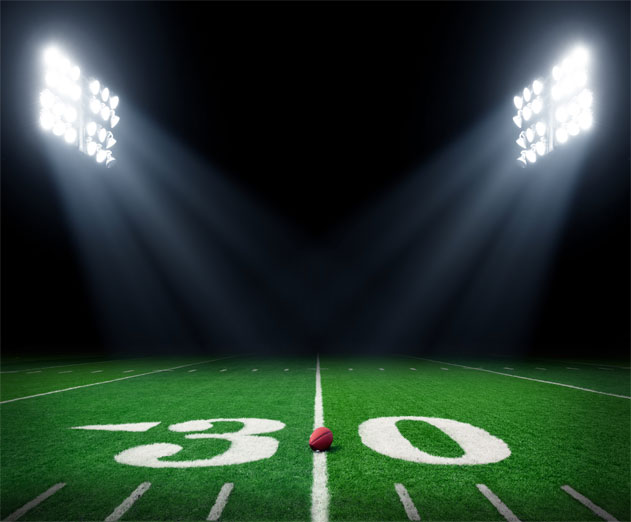 Online Performance Is as Important as In-Game Performance for the Super Bowl
Friday, February 05, 2016 by Stuart Parkerson

The biggest sports day of the year will also be a huge day for companies who have an investment in the big game. We visited with Tom Lounibos, CEO of SOASTA, to discuss how digital performance management is particularly important during "spikey" events such as the Super Bowl, where digital performance can make or break a brand.He also provides insights into SOASTA's Sup...
---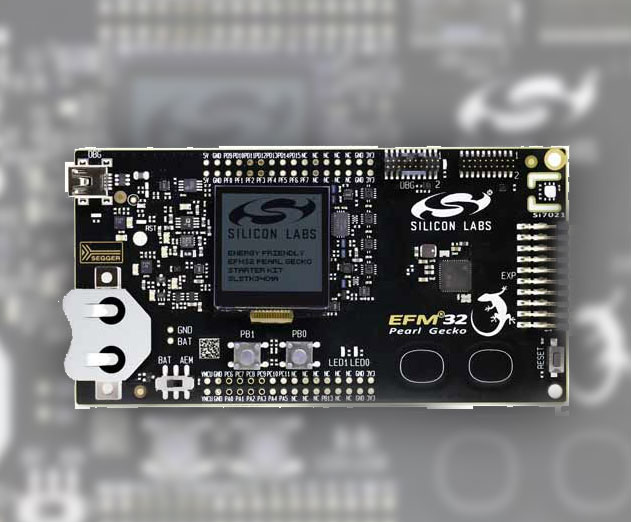 Silicon Labs Gecko MCU Platforms Focusing on IoT Security and Energy
Tuesday, January 05, 2016 by Richard Harris

Silicon Labs has introduced two new EFM32 Gecko microcontroller (MCU) platforms that focus on security and energy management for IoT-connected devices. The new Jade Gecko and Pearl Gecko MCUs combine a hardware cryptography engine, low-energy modes, an on-chip dc-dc converter and scalable memory options. The EFM32 Jade and Pearl Gecko MCUs microcontrollers target e...
---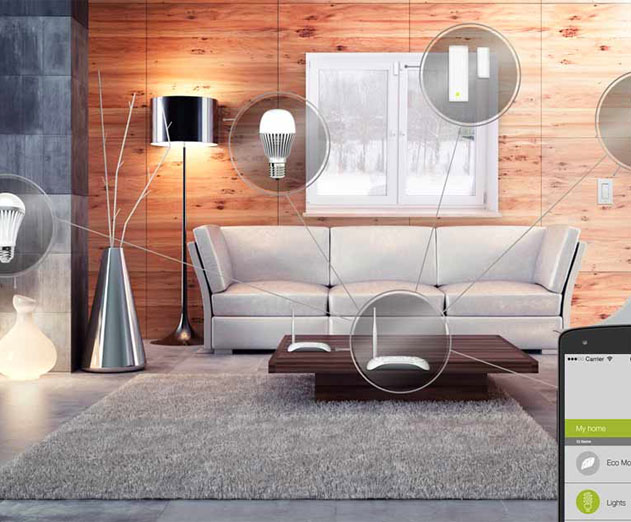 Silicon Labs Releases New Developer Reference for ZigBee Home Automation
Tuesday, November 17, 2015 by Stuart Parkerson

Silicon Labs has released a new series of reference designs that can help reduce time to market and simplify the development of ZigBee-based home automation, connected lighting and smart gateway products. The cost effective reference designs are the first in a series of IoT solutions from Silicon Labs that include the hardware, firmware and software tools that deve...
---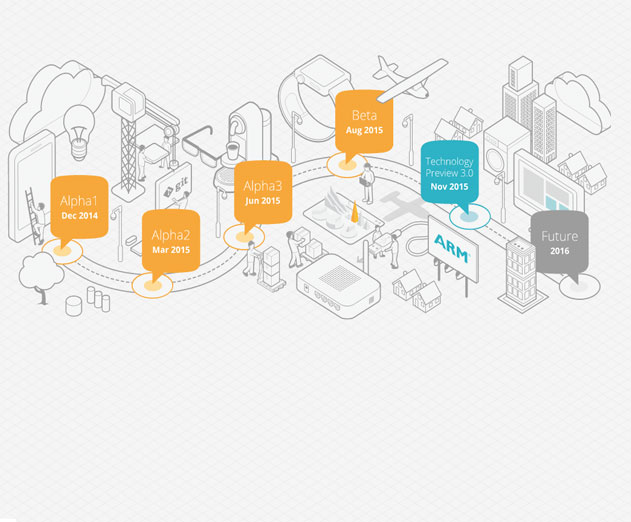 ARM Releases New mbed IoT Device Platform Products and Technologies
Friday, November 13, 2015 by Stuart Parkerson

ARM has released a new suite of mbed IoT Device Platform products and technologies to support IoT technology deployments at scale. The latest release includes the mbed Device Connector, a free service that businesses can use to connect and manage IoT devices. The announcement also includes an enhanced mbed OS (Technology Preview version) and new mbed Reference Designs.&...
---
Ruxit Releases Ruxit Managed On-Premise Monitoring Solution
Tuesday, October 27, 2015 by Stuart Parkerson

In response to requests by companies who aren't permitted to use cloud-based solutions due to their organizational security policies, Ruxit has released Ruxit Managed, an on-premise web monitoring, application performance monitoring, and infrastructure monitoring solution that provides end-to-end performance metrics for web applications.With a goal of offering more than...
---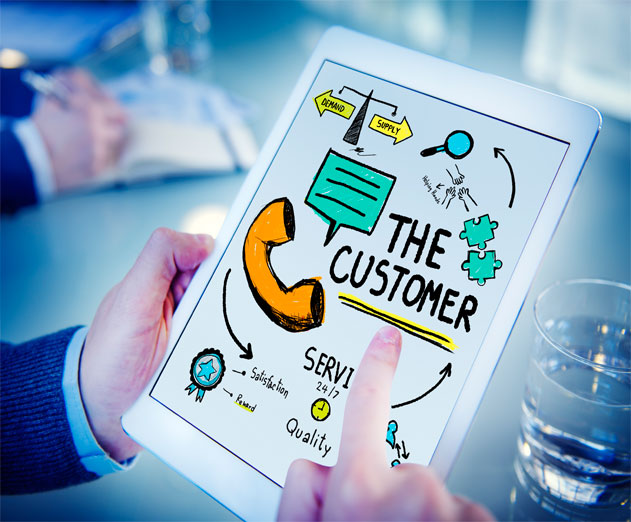 Mobile Application Usage Continues to Redefine Performance
Friday, October 02, 2015 by Joe Schulz

With both mobile device usage and user expectations continuing to escalate, application performance is becoming more important than ever. At the same time, the complexity of the devices themselves, paired with rising security precautions that are locking users out of public Wi-Fi networks, are making it more challenging for developers to ensure consistent performance un...
---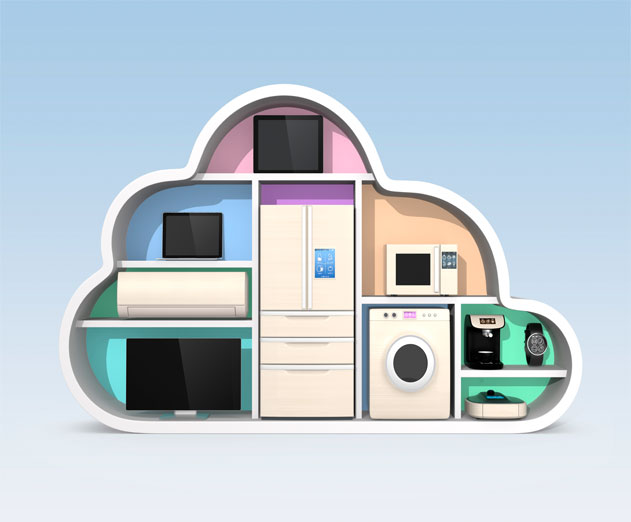 Synopsy Expands IP Portfolio for IoT Development
Friday, October 02, 2015 by Stuart Parkerson

Synopsys' new IoT IP portfolio offers services that are optimized to address the security, wireless connectivity, energy-efficient and sensor processing requirements for a wide range of Internet of Things applications such as wearables, smart appliances, metering and wireless sensor networks. The DesignWare IP portfolio for the IoT includes power- and area-efficien...
---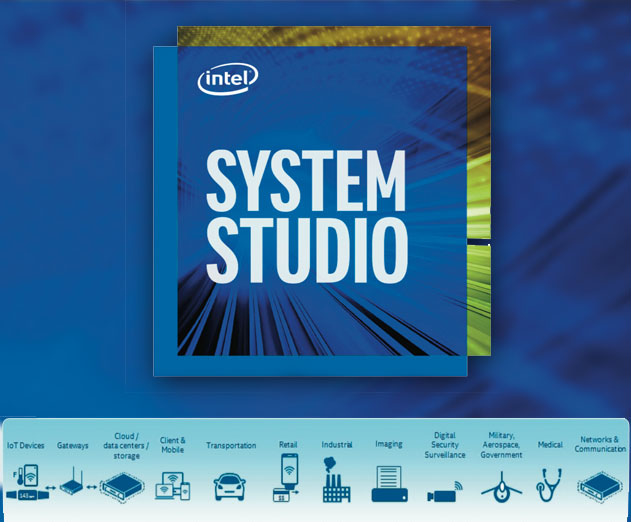 Intel's New System Studio 2016 Enhances Performance of Embedded Applications
Wednesday, September 16, 2015 by Richard Harris

Intel's new System Studio 2016 offers an updated suite of tools and technologies to help speed delivery of energy-efficient, high-performance, smart, connected devices across wide-ranging system and embedded platforms.To analyze performance bottlenecks, Intel System Studio 2016 provides tools to help developers understand the performance behavior of systems and embedded...
---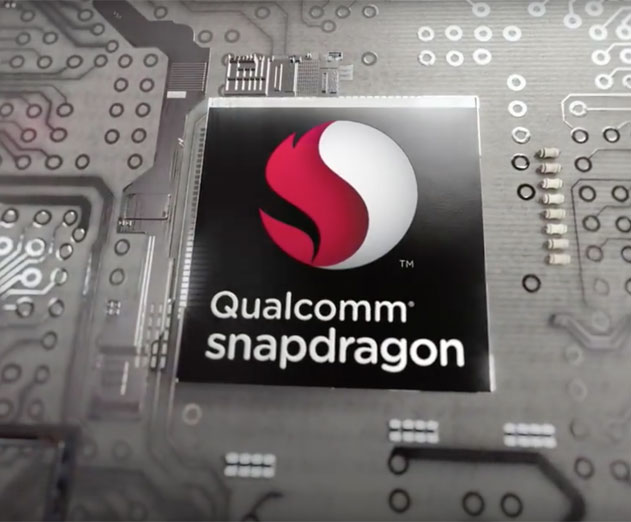 Qualcomm to Offer Malware Detection Inside Snapdragon 820 Processor
Wednesday, September 09, 2015 by Richard Harris

Qualcomm has announced the upcoming availability of Snapdragon Smart Protect which will first made available through the Qualcomm Snapdragon 820 processor. Snapdragon Smart Protect uses cognitive computing to provide real-time, on-device machine learning designed to support accurate and effective detection of zero-day malware threats for improved personal privacy and de...
---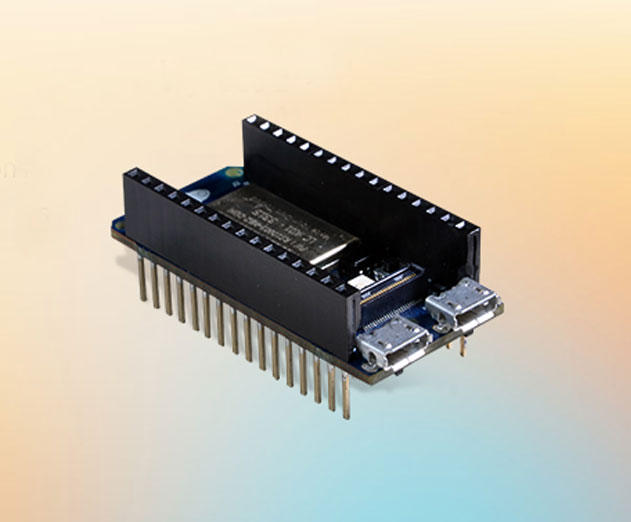 WyzBee Offers a New End to End IoT Platform for Device Makers
Tuesday, August 25, 2015 by Richard Harris

Redpine Signals has launched the WyzBee platform, a new IoT platform for device makers that includes a flexible hardware platform, development environment and cloud software and services framework. The WyzBee IoT platform provides the opportunity to reduce the time it takes to develop and bring to market new IoT devices by providing integrated sensing, computing, c...
---
Silicon Labs Introduces Integrated Pre certified IoT Bluetooth Smart Module
Monday, August 24, 2015 by Stuart Parkerson

Silicon Labs has introduced a fully integrated, pre-certified Bluetooth Smart module solution to give developers a fast path to low-power wireless connectivity for the IoT. The new BGM111 module is the first in a family of advanced Blue Gecko modules from Silicon Labs delivering integration, flexibility, energy efficiency and toolchain support with an easy migratio...
---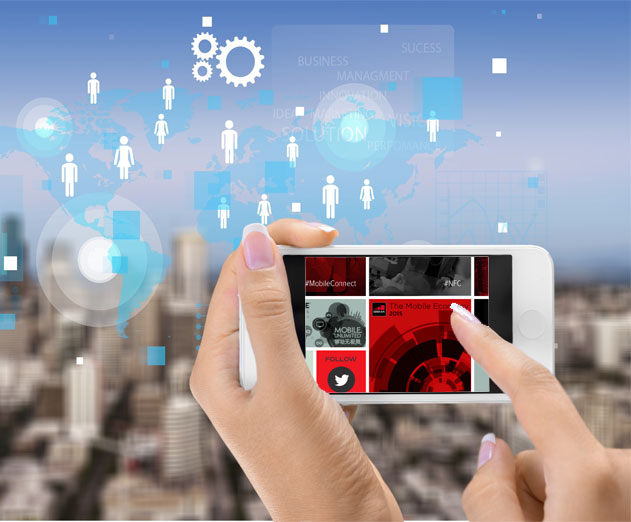 GSMA's Mobile IoT Initiative Wants You to Develop Using LPWA Solutions
Sunday, August 23, 2015 by Richard Harris

The GSMA announced that it has established the 'Mobile IoT Initiative', a new project backed by a number of mobile operators, OEMs, chipset, module and infrastructure companies, whose goal is to address the use of Low Power Wide Area (LPWA) solutions in licensed spectrum. The GSMA is a trade organization representing the interests of nearly 800 mobile operators inc...
---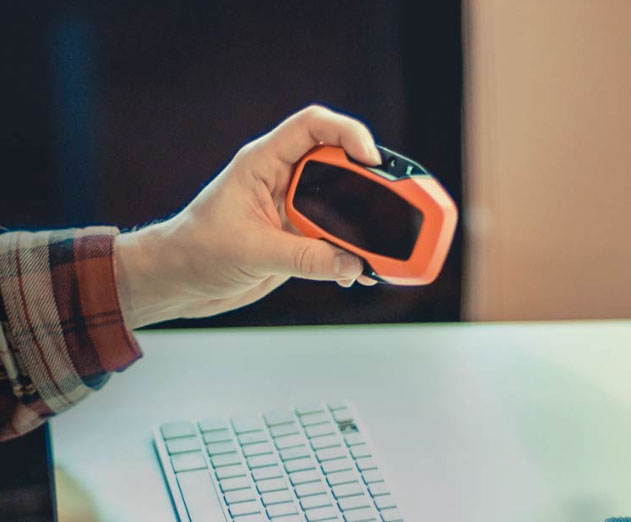 Thingsee One IoT Developer Kit Now Available
Monday, August 17, 2015 by Richard Harris

Thingsee has announced the commercial availability of its Thingsee One device, a smart developer device for Internet of Things (IoT) applications and solution development. The device is designed for the easier and faster deployment of new IoT applications and services.Thingsee One is delivered ready for immediate use and is both weatherproof and impact resistant. Develo...
---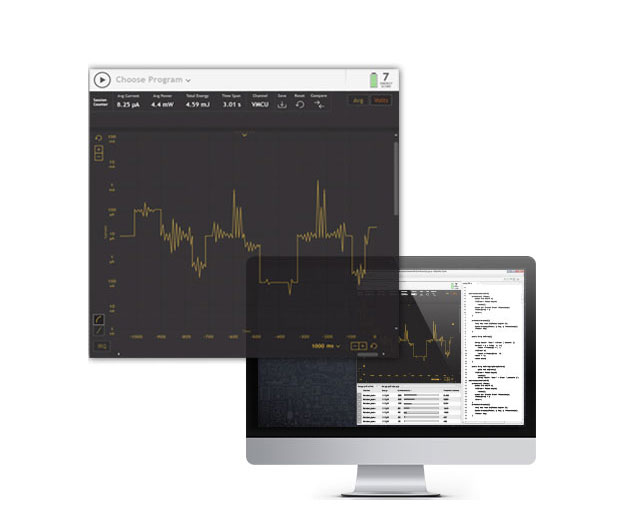 Silicon Labs Releases New Real-Time Energy Profiler IoT Development Tool
Tuesday, August 04, 2015 by Stuart Parkerson

Silicon Labs has released the newest version of its Simplicity Studio IoT development platform which enables concurrent micro-controller (MCU) and wireless design. This latest release of Simplicity Studio now offers an enhanced real-time Energy Profiler tool, faster execution speed and an easier installation process.Silicon Labs' new Energy Profiler helps developers opt...
---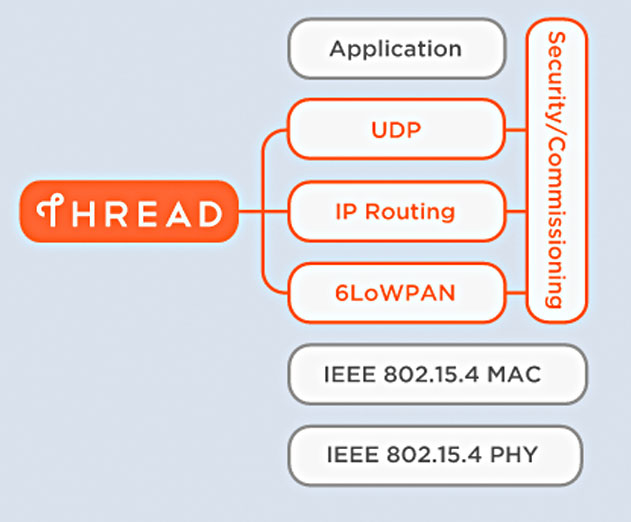 Thread Consortium Releases New IP-Based Wireless Protocol for IoT
Thursday, July 23, 2015 by Stuart Parkerson

The Thread Group, a consortium of over 160 companies focused on the IoT, has released Thread – a new IP-based wireless networking protocol designed for low-power connected products in the home. Thread addresses the networking layer - routing, commissioning and security. The application layer is not covered by Thread but runs on top of it.Led by a heavyweight list of sem...
---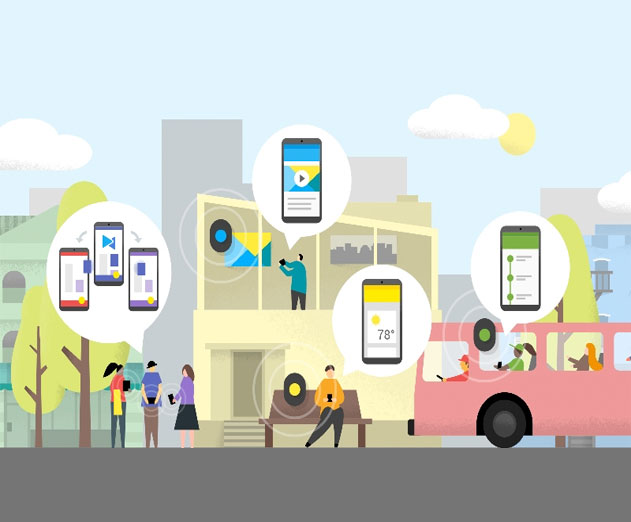 Google Jumps into BLE Beacon Development in a Big Way
Tuesday, July 14, 2015 by Stuart Parkerson

Google is rolling a new set of features and services to help developers build apps using beacon technology. This includes a new open format for Bluetooth low energy (BLE) beacons to communicate with devices, a way for developers to add this data to apps and to Google services, as well as a way to manage a fleet of beacons efficiently.Google calls this new and open frame...
---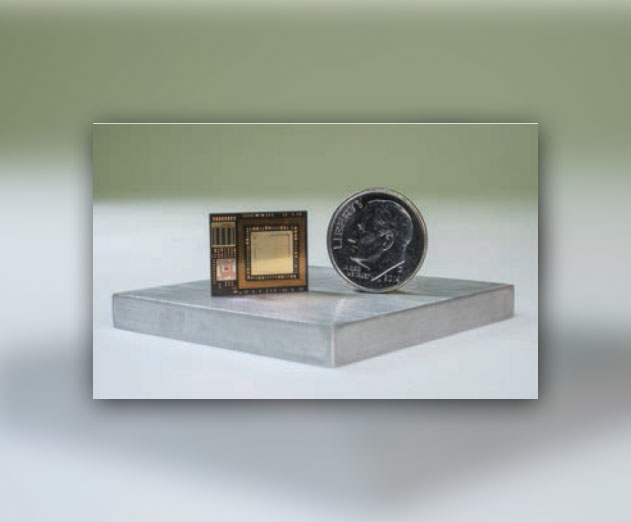 Freescale Releases Smallest Single Chip Module for IoT Development
Saturday, July 04, 2015 by Richard Harris

Freescale Semiconductor introduced one of the world's smallest single chip modules (SCM) for the Internet of Things (IoT). As the IoT requires more processing horsepower to be packed into ever smaller spaces, Freescale's new SCM line of products can integrate hundreds of components including processors, memory, power management and RF parts, which would otherwise be dep...
---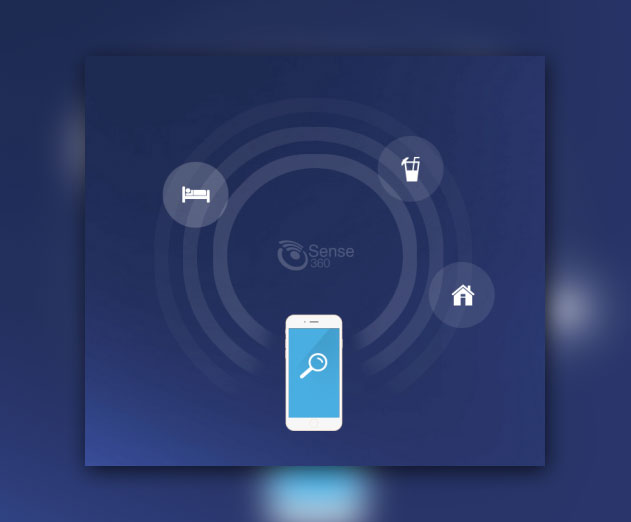 Sense360 SDK Expands Mobile Location Aware Technology Capabilities
Tuesday, June 30, 2015 by Stuart Parkerson

Sense360 offers an SDK that provides the ability for an app to automatically and in the background detect when and what users are doing in the real world. Using this capability allows developers to build automated experiences that react to where users are and what they are doing. The platform can help app publishers monetize and market their mobile apps.The SDK manages ...
---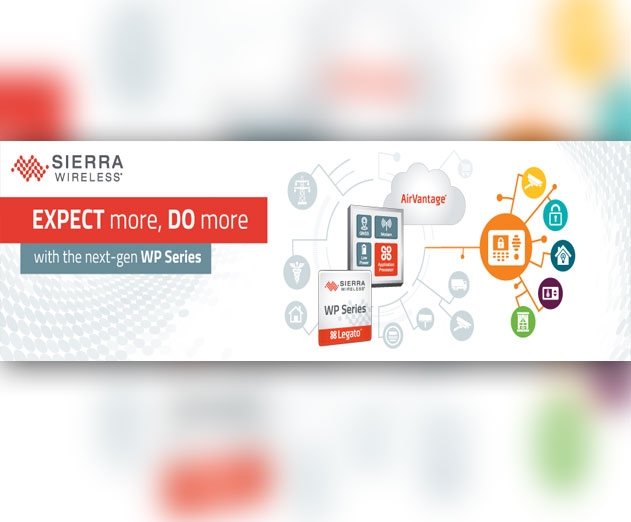 Sierra Wireless Introduces Linux Powered IoT Platform
Wednesday, June 24, 2015 by Richard Harris

Sierra Wireless has introduced its next-generation of AirPrime WP Series of smart wireless modules for the development of connected products and applications for the Internet of Things. The WP Series provides an integrated device-to-cloud architecture enabling IoT developers to build a Linux-based product using a single module that sends valuable user and product data t...
---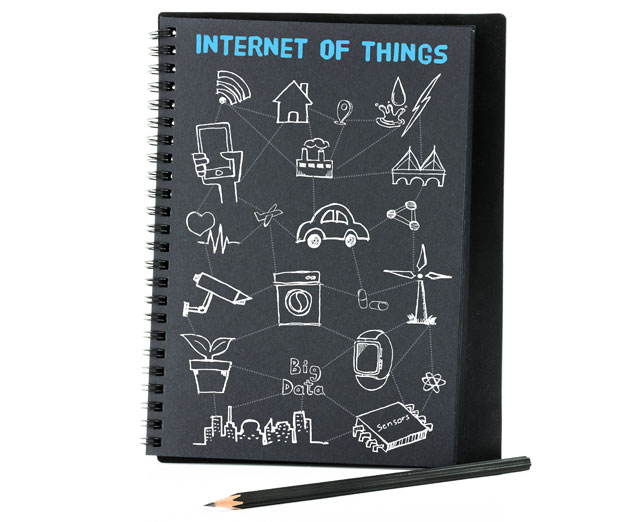 Renesas Electronics Offers New IoT Platform
Tuesday, June 23, 2015 by Stuart Parkerson

Renesas Electronics, a supplier of semiconductor solutions, is throwing its hat into the IoT fray with its new Renesas Synergy Platform, a new offering designed to allow embedded systems engineers to start product development at the API level, giving them more time to design features. The platform should be generally available in Q4 2015."Engineering teams used to spend...
---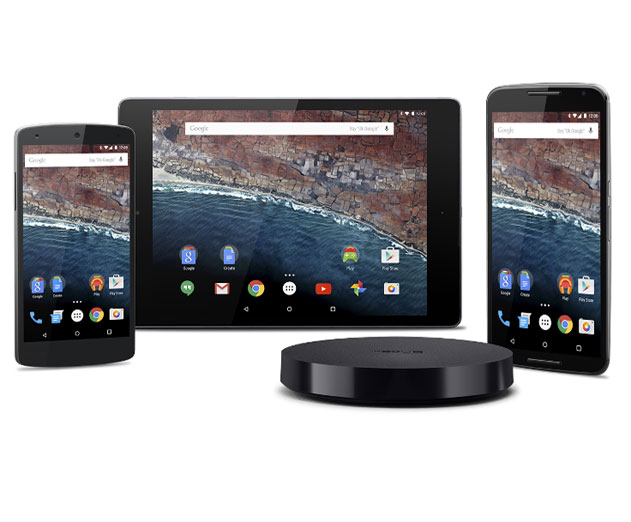 Google Releases Android M Developer Preview
Tuesday, June 09, 2015 by Richard Harris

Google has released the Android M developer preview, offering a clear timeline for testing and feedback plus more updates to the preview build. For the M release, Google reports they have focused on improving the core user experience of and making big changes to the fundamentals of the platform.The M Developer Preview includes an updated SDK with tools, system images fo...
---
Rockchip Debuts SoC Processor Technology for Low Power Wi Fi Connected IoT Smart Devices
Monday, June 08, 2015 by Richard Harris

Rockchip a Chinese based fabless semiconductor company and mobile SoC solution provider, has launched the RKi6000 offering a new ultra-low power Wi-Fi and memory technology designed to reduce the power consumption of IoT (Internet of Things) smart devices. The RKi6000's on-chip processor and memory technology resolves the power issue related to many Wi-Fi devices. ...
---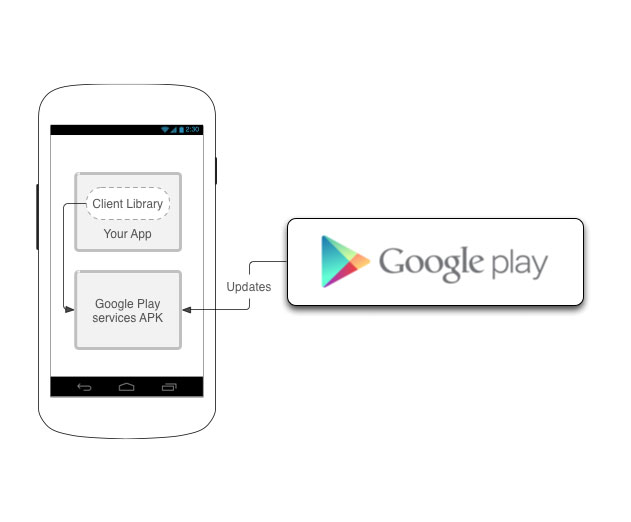 Google Play Services 7.5 Offers New APIs, Security and More
Wednesday, June 03, 2015 by Richard Harris

Google Play Services 7.5 was announced at Google IO offering new capabilities and optimizations to devices across the Android ecosystem. Included in the release is the addition of Smart Lock for Passwords, Instance ID, new APIs for Google Cloud Messaging and Google Cast, as well as access to the Google Maps API on Android Wear devices. The 7.5 SDK is now available for d...
---
Samsung Launches ARTIK IoT Platform and Alpha Developer Kit
Tuesday, May 26, 2015 by Richard Harris

Samsung has launched the new ARTIK platform for the development of new enterprise, industrial and consumer applications for the Internet of Things (IoT). ARTIK is an open platform that includes a family of integrated production-ready modules, software, development boards, drivers, tools, security features and cloud connectivity designed to help accelerate development of...
---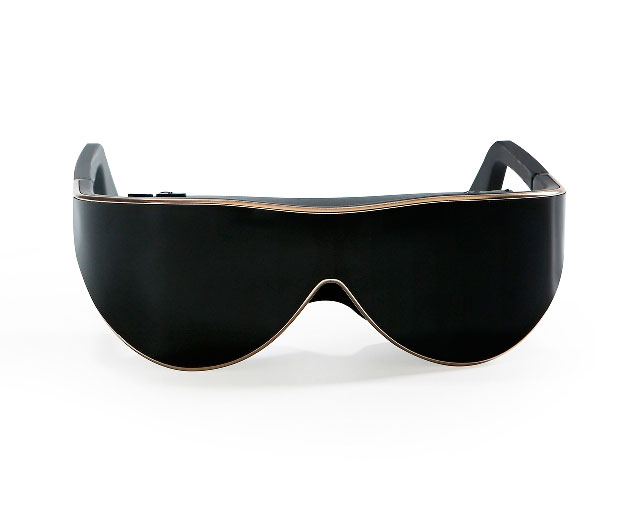 Dlodlo to Release Lightweight VR Glasses Running on Android OS
Monday, May 25, 2015 by Richard Harris

Dlodlo has announced its new, lightweight VR Glasses offering Full HD resolution of 2K with a 16:9 aspect ratio and 120Hz refresh rate for a display without dizziness, lag, distortion, or screen door effect. Dlodlo supports 2D/3D switch video, 4K video displays and provides a 110 degree Field of View (FOV) for a no-border fully immersive VR experience. Dlodlo...
---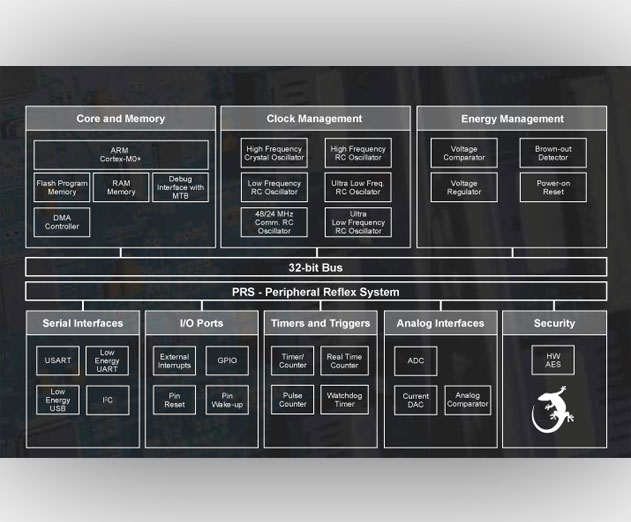 Silicon Labs Releases New Line of Energy Friendly USB enabled Microcontrollers (MCUs) for IoT Instances
Friday, May 22, 2015 by Stuart Parkerson

Silicon Labs, a provider of microcontroller, sensing and wireless connectivity solutions for the Internet of Things (IoT), has released a new line of energy-friendly USB-enabled microcontrollers (MCUs). This latest addition to Silicon Labs' EFM32 32-bit MCU portfolio, the new Happy Gecko MCUs are designed to deliver the lowest USB power drain in the industry, enabling l...
---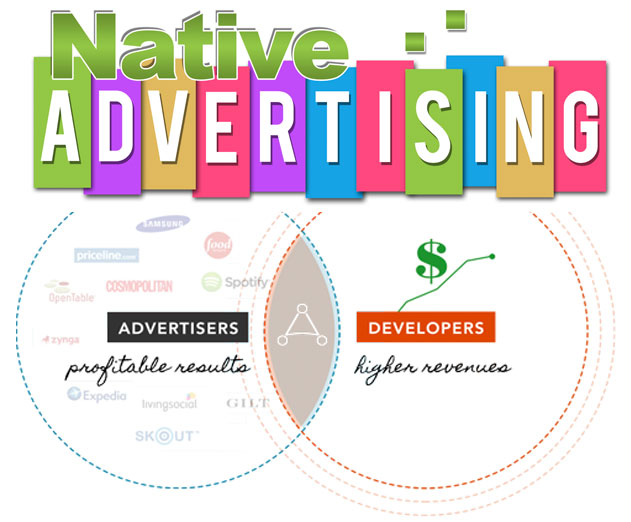 How to Tap into the Native Advertising Jackpot
Thursday, April 30, 2015 by Mark Rosner

Native ads have already taken over billions of dollars in ad spend, and as one of the fastest growing areas in advertising, they've only just gotten started. Publishers like Yahoo and Facebook are bullish on native ads, and for good reason. Yahoo found that native ads get a 3.6x lift in attention over their standard counterparts, and most of Facebook's $7.9B in ad ...
---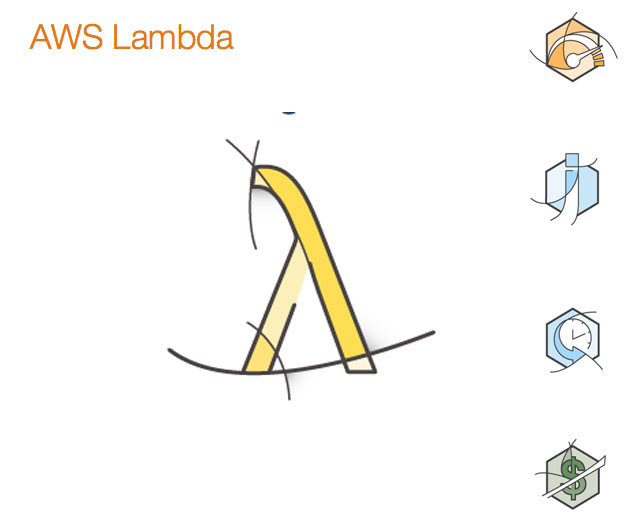 AWS Releases Updates to Lambda Platform for Scaling High Volume Production Applications
Tuesday, April 14, 2015 by Stuart Parkerson

AWS Lambda is a zero-admin compute platform that removes the need for developers to configure, launch, or monitor Amazon Elastic Compute Cloud (EC2) instances; and have to consider scale and fault tolerance. Developers can instead create a Lambda function (using JavaScript / Node.js), set the appropriate permissions, and connect the function to AWS resources.The platfor...
---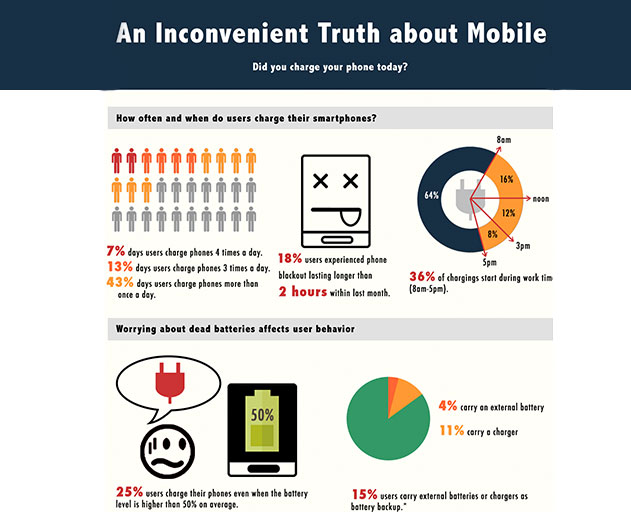 Study Debunks Myth That Preloaded Apps Eat Up Battery Life
Monday, March 23, 2015 by Richard Harris

A Purdue University based software startup company has released a study that concludes preinstalled apps on smartphone devices do not use more energy than apps installed by a user, dispelling a consumer myth.Y. Charlie Hu is CEO of Mobile Enerlytics, an Indiana-based technology company with the mission of developing technologies that extend smartphone battery life by en...
---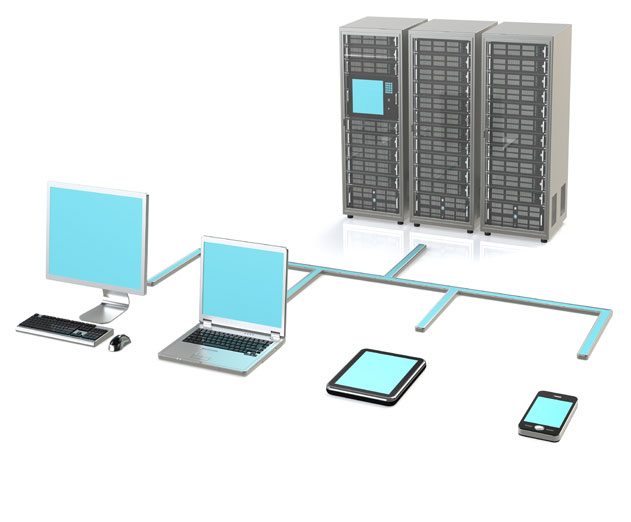 The Right and Wrong Strategies When Taking Your App Offline
Monday, February 09, 2015 by Martin Heller

Once there was an elevator inspector. Into an elevator shaft he climbed with his tablet, taking pictures and making notes. Twenty minutes later, he climbed down, went into the hall, and his tablet got service. His inspection app immediately tried to synchronize his notes and pictures with his company's inspection database. After a couple of minutes, he saw an error...
---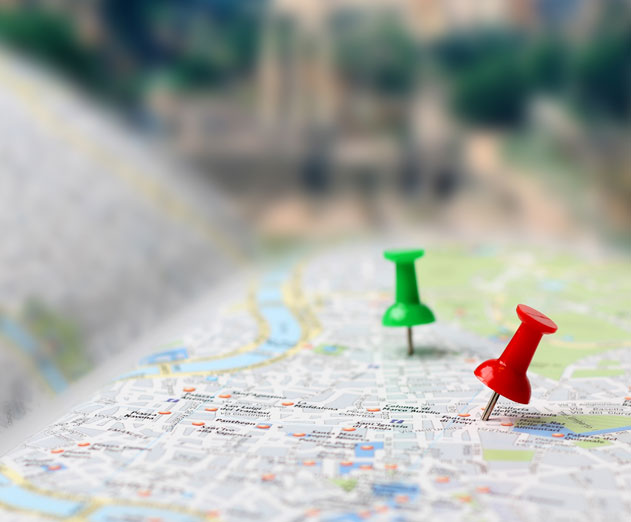 Demystifying Location Analytics: A Brave New World of User Engagement and Monetization Opportunities
Wednesday, January 21, 2015 by Stuart Parkerson

I still don't think that we truly realize the power of the smart phone – a device that has become ubiquitous in virtually every society across the globe. I'm talking about everyone – not the people using this technology nor the manufacturers, connectivity providers, app publishers – and the list goes on. It is a technology that has changed our world in a tenth of a...
---
Why App Development Requires Continuous Quality
Friday, January 16, 2015 by Carlo Cadet

Mobile apps have drastically changed the way users interact with brands. Unfortunately, with the rapid pace of innovation, businesses are struggling to meet user expectations. As organizations approach these challenges, it's the solutions which have proven to be elusive. In order to ensure application quality in the modern age of mobile, a new approach is required.&nbsp...
---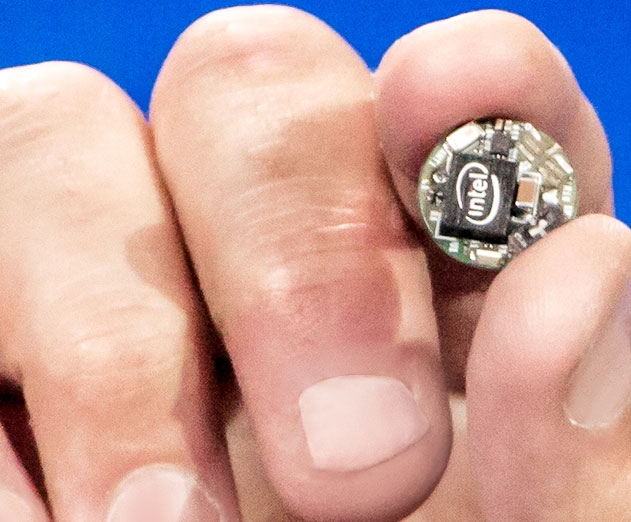 Intel Curie Module Taps into the Wearable Device Gold Rush
Thursday, January 15, 2015 by Richard Harris

At CES Intel introduced its Curie module, the first platform of its kind from Intel offering a complete low-power solution designed for companies interested in developing wearable technology solutions. The Curie module offers big features into its tiny size and is designed for "always-on" applications such as social media, sports, and fitness activities. Intel is p...
---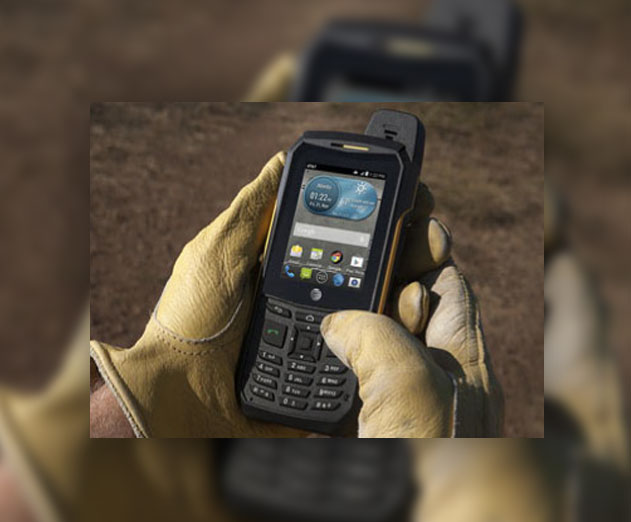 Sonim Technologies Releases New Android Platform for Mission Critical Applications Used in Extreme Environments
Wednesday, January 14, 2015 by Richard Harris

Sonim Technologies, a manufacturer of smartphones for extreme environments, has released its Ultra-Rugged Developer Network, an Android based platform that allows app developers to enhance the reliability and usability of apps in extreme work environments.The platform is targeted at enterprise developers who focus on workforce productivity and safety. It is built around...
---
Eseye Connects Busy Households Christmas Deliveries With The Pelipod
Thursday, December 04, 2014 by Stuart Parkerson

Eseye is connecting its AnyNet SIM with the world's first smart home delivery box called the Pelipod. The company made the announcement today as the Pelipod is the ideal solution for busy households throughout this holiday season to access deliveries using the smart home delivery box. The Pelipod is a pod which is located outside of a household. This...
---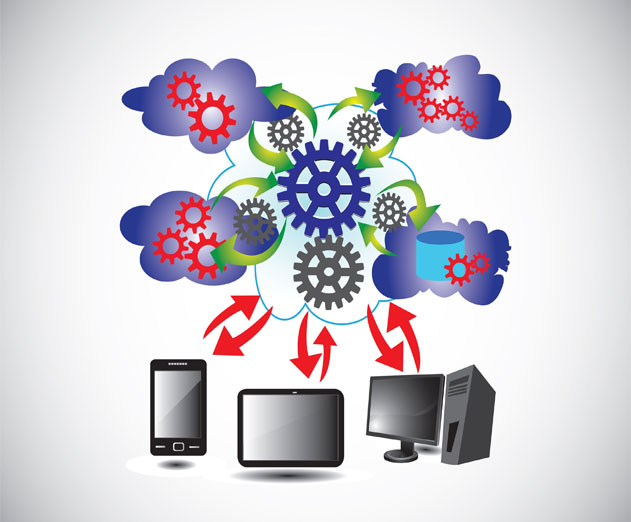 Why Mobile App Development Requires More than an SOA
Wednesday, November 19, 2014 by Coco Jaenicke

If you plan on building mobile apps, you probably want a pluggable framework that allows you to easily use and reuse mobile services. You can then effortlessly access back-end systems, rapidly assemble new apps, and easily update individual services.Déjà vu I hear you cry – isn't that what my service-oriented architecture (SOA) gives me? Yes and no. A SOA gives yo...
---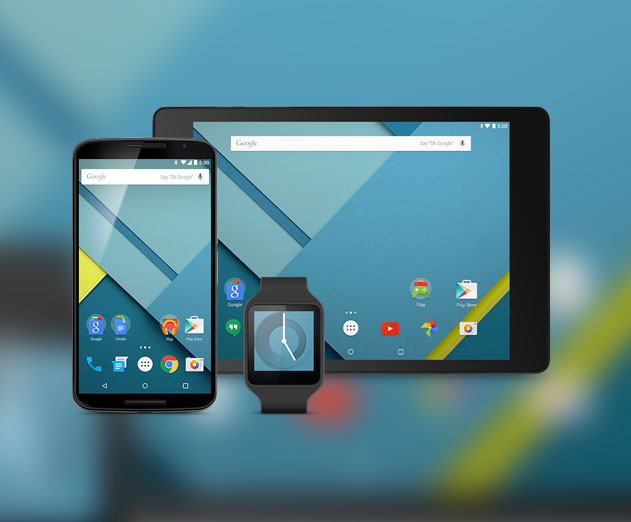 What Developers Need To Know About Android 5.0 Lollipop
Monday, October 27, 2014 by Richard Harris

Google is touting Android 5.0 Lollipop as its largest and most ambitious release for Android and now that the public has been notified of its upcoming availability, we thought we'd provide an overview of the latest L iteration.Google's main goal with the new mobile SDK is to provide a more seamless experience across phones, tablets, wearables, TVs, cars and anything els...
---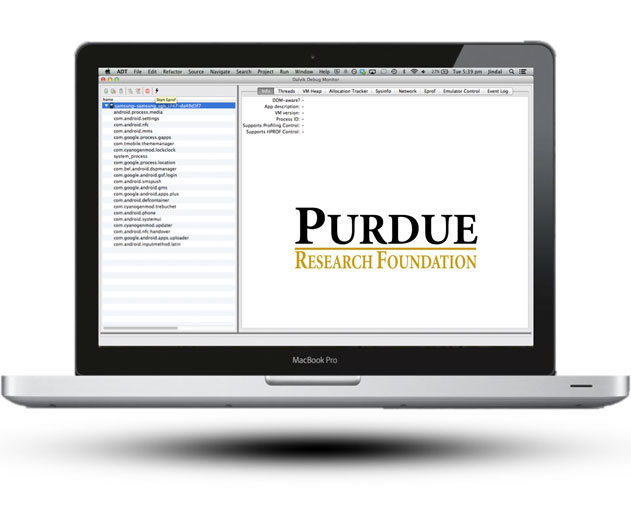 Mobile Enerlytics to Help Developers Identify Battery Draining Lines of Code Thanks To Purdue Researchers
Thursday, October 09, 2014 by Richard Harris

Y. Charlie Hu, CEO and co-founder of Mobile Enerlytics, says his company could extend the life of smartphone batteries by helping app developers identify code that drains batteries quickly. As smartphone users continue to download and interact with more apps every day, smartphone batteries are going to drain faster when users interact with the phone, including when they...
---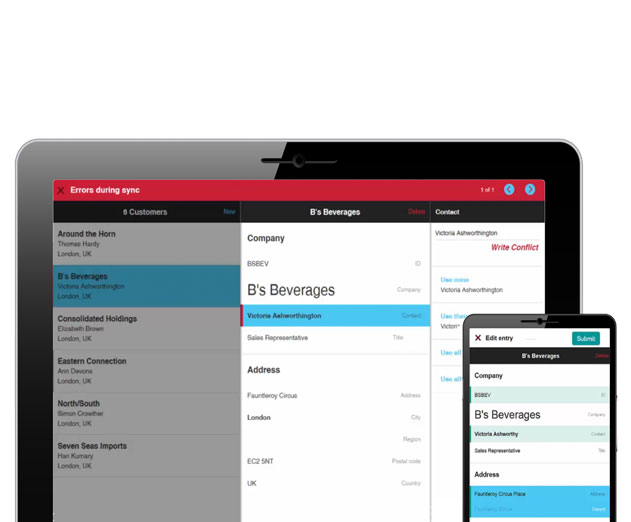 New Alpha Anywhere Version 3.0 Offers Cross Platform Offline Mobile Business Applications
Monday, October 06, 2014 by Stuart Parkerson

Alpha Software Corporation has announced its application development and deployment environment now offers built-in offline support, without added time or cost. This built-in capability in Alpha Anywhere 3.0 allows a transactional business app to operate effectively while disconnected from a network.With full featured mobile off-line availability, users can work anywher...
---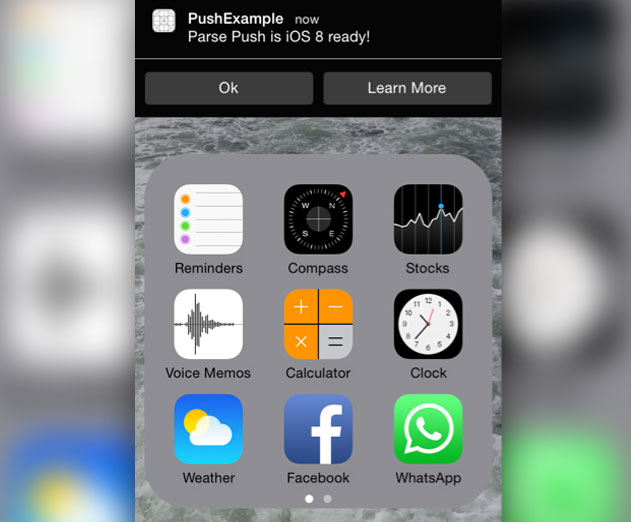 New Version of the Parse SDK for iOS 8 For Apple Devs
Tuesday, September 23, 2014 by Stuart Parkerson

Parse had released a new version of the Parse SDK for iOS with support for iOS 8 as well as a number of other performance and security improvements.Parse has updated its SDK to make sure it runs smoothly on iOS 8 and benefits from all the new APIs available. This includes updating how [PFGeoPoint geoPointForCurrentLocationInBackground:] works to be smarter abo...
---
MediaTeck Labs Launches Platform to Allow Developers to Create Wearable and IoT Devices
Monday, September 22, 2014 by Stuart Parkerson

MediaTek has launched MediaTek Labs, a program that allows developers to create wearable and Internet of Things (IoT) devices. The new platform provides developers, makers and service providers with software development kits (SDKs), hardware development kits (HDKs), and technical documentation, as well as technical and business support.The MediaTek Labs develo...
---
Apple Announcement Goes As Predicted With iPhone 6 and iPhone 6 Plus, New Apple Watch, iOS 8 and Apple Pay
Tuesday, September 09, 2014 by Richard Harris

As most pundits predicted, there were no shocking developments with Apple's news announcement as the company introduced two new iPhone 6 models, a new smart-watch, dates for the availability of iOS 8 and a new payment system, Apple Pay.We'll have more coverage of each aspect of this announcement, however here we are providing exerpts from the Apple press announcements f...
---
Jailbreaking: Valuable Shortcut or Dangerous Practice for Mobile Developers?
Wednesday, August 27, 2014 by Joe Schulz

Jailbreaking - exploiting vulnerabilities in the iOS to thwart technological protections instituted by Apple and gain root access to the iOS operating system - has been a tool for developers and testers (and savvy users) almost as long as the mobile iOS has existed (since 2007, according to publish reports). Its popularity has risen and fallen (based largely on how well...
---
Superpowered Audio SDK for iOS and Android Mobile App Development
Tuesday, August 26, 2014 by Richard Harris

As the folks at Superpowered point out, when considering audio, desktop software and mobile are different animals. Aside from the many UI/UX concerns, the low-power mobile environment is a full of unique obstacles for apps and software with high-quality audio needs.Resource-hungry audio transformations and algorithms which can run effectively unconstrained on high-power...
---
Google Moves Forward On the Wearable Front with Google Fit Preview SDK
Friday, August 08, 2014 by Richard Harris

Google has now made the Fit Preview SDK available to developers, offering a single set of APIs for apps and device manufacturers to store and access activity data from fitness apps and sensors on Android and other devices (like wearables, heart rate monitors or connected scales). One of the impacts of the SDK is that developers, with a user's permission, can get ac...
---
Apple Releases iOS 8 Beta 3 Just now!
Wednesday, July 16, 2014 by Richard Harris

On the heels of a coming announcement from Apple regarding a new iPhone line-up and the official release of iOS 8, they just released Beta 3 into the wild. I've been using Beta 2 for a few weeks with some trouble, and it looks like the latest version of the OS will address many of the bugs we've all been experiencing. Bugs such as projects not building when u...
---
AQuA Releases New Performance Testing Criteria for iOS and Android
Wednesday, July 09, 2014 by Stuart Parkerson

The App Quality Alliance (AQuA) has released its new Performance Testing Criteria for Android applications and Apple iOS apps. AQuA is a global association focused on helping the app development industry continually improve and promote mobile app quality, across all platforms.Performance Testing Criteria includes six tests which analyze the network performance...
---
The Lowdown on Google's New L Developer Preview from Google I/O
Thursday, June 26, 2014 by Stuart Parkerson

Among the biggest news from Google I/O is the L Developer Preview, which lets developers check out the new features and capabilities of the next version of Android and provides the ability to develop and test on the new platform. What Google says about the OS:Material design for the multiscreen world: A new design language that takes a comprehensive approach to vis...
---
The Wealth of Mobile Users with Not So Obsolete Devices
Thursday, June 12, 2014 by Jeff Fritz

There's nothing like new car smell. It's the scent of innovation, hard work and the commitment you've made to drive the same vehicle for the next "umpteen" years. We are dedicated to the investment in our vehicles and the ground-breaking technology of the time. But when it comes to mobile devices, consumers are quick to put aside the smart phone or tablet, for which the...
---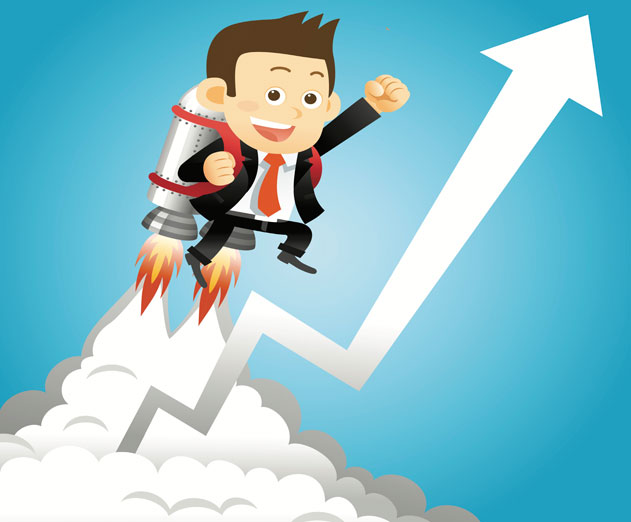 Ten Steps To Guarantee Smooth App Publishing
Saturday, June 07, 2014 by Eran Kinsbruner

As mobile applications have become a necessity for organizations to keep connected with end users and provide access to customer support, it is now more important than ever for DevOps teams to deliver top quality mobile apps at an increasingly rapid pace. With the demand for constant information, consumers expect applications to be up and running in a matter of da...
---
Tizen: The OS of Things has Arrived in a Ripe Market
Thursday, June 05, 2014 by Brian Warner

There's been a lot of talk recently about Tizen, a new open source mobile operating system developed primarily by Samsung and Intel, and hosted as a Collaborative Project at The Linux Foundation. So what is it, and why is it important? Fundamentally, Tizen is about convergence, and developing a single platform that can be used for all manner of devices. But to rea...
---
iOS 8 to Offer App Developers More than 4,000 New APIS, Plus a Host of Other Goodies
Monday, June 02, 2014 by Stuart Parkerson

Its official, iOS 8 is on its way and the beta version of the operating system is now available for developers to play with. Announced at WWDC, iOS 8, OS X Yosemite, and the new programming language, Swift (available in Xcode 6), were all big news. This article concentrates on iOS 8, which will be available this fall as a free software update for users.iOS 8 lets develo...
---