App Marketing News
Mobile marketing news for growing your app user audience, app installs, and user engagement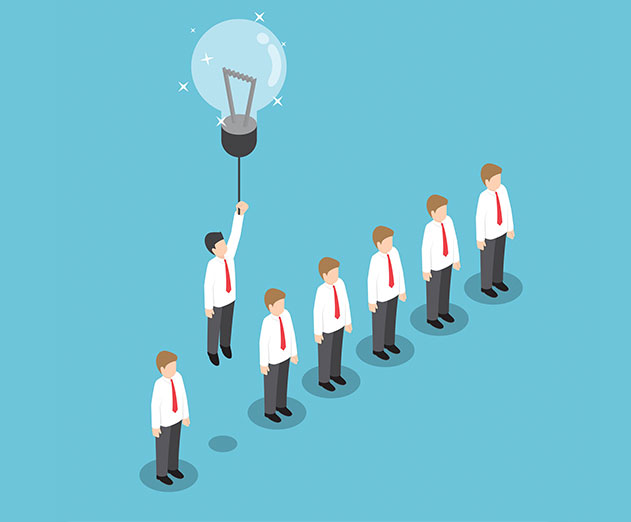 Gamifying an app can help it stand out along with these ideas
Thursday, February 23, 2017
by Richard Harris
Editors note: Guest submission by Hunter Jensen, Founder and CEO of Barefoot SolutionsWith more than 4.2 million smartphone apps in the Apple App and Google Play stores, there's a lot of software that will never pick up the steam needed to become the next Angry Birds, YouTube, or Snapchat. There is good news, though. If you're considering building an app from scratch or...
Read More
---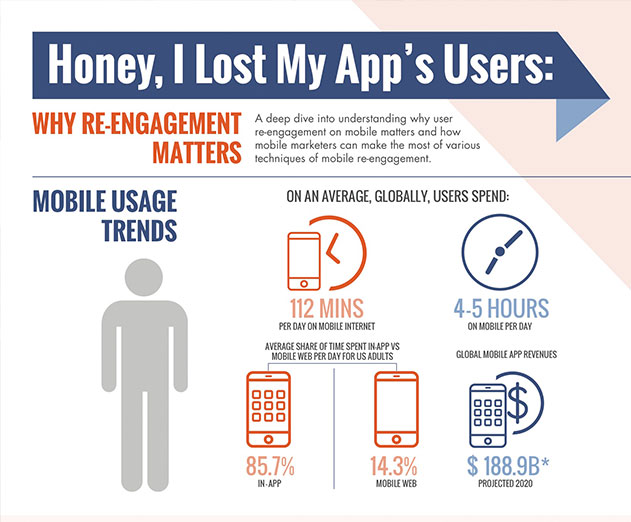 Strategies for mobile app re-engagement
Wednesday, February 22, 2017
by Christian Hargrave
AppLift has released an all new infographic to help app developers understand how they can jump on the second wind of re-engagement of their former users. It also goes on to give information on techniques as to rope people back in and insights into keeping current customers in your app. Installs neither necessarily reflect the success of an app, nor do they guide user e...
Read More
---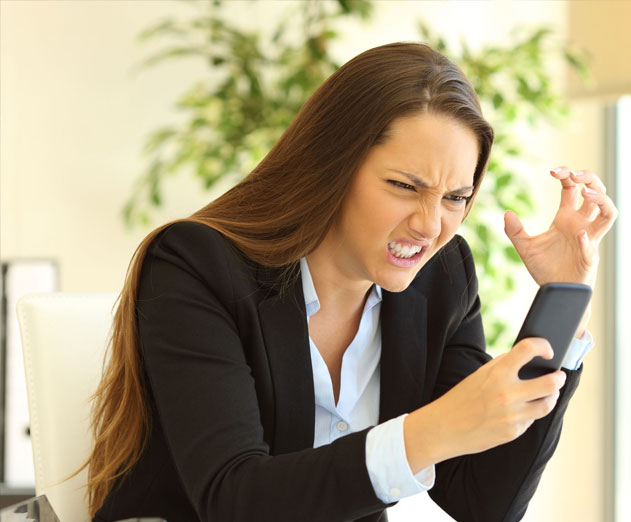 Mobile app advertising is killing adult usage
Saturday, February 18, 2017
by Richard Harris
63 percent of adults avoid mobile apps because of too many adverts, or when asked to pay for the app or extra features. This is the finding of an independent study of 600 mobile app users in the UK and US, commissioned by Tutela, the Wireless Analytics Monetisation (WAM) firm. Users are up to four times more likely to favor apps collecting mobile usage statist...
Read More
---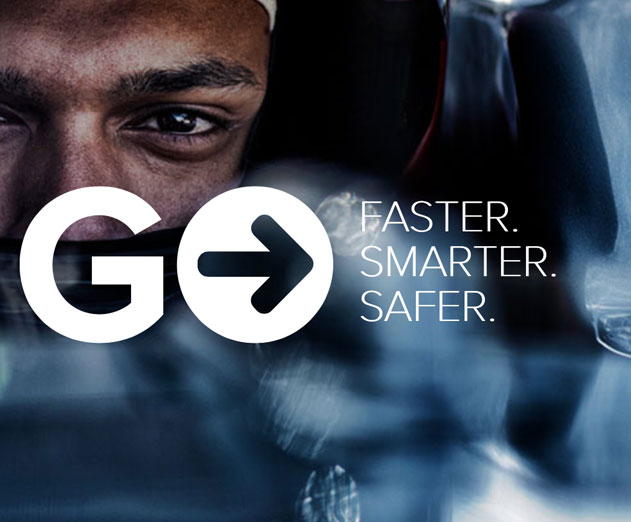 F5 Networks kicks off their new Global Campaign
Saturday, February 18, 2017
by Richard Harris
F5 Networks has launched a global brand campaign across an array of channels. The "We Make Apps Go: Faster. Smarter. Safer." campaign takes a content-first approach to reach C-level technology decision makers globally. It represents a strategic shift for F5, which historically has marketed to technical audiences and specifically, network architects. The campaign's conte...
Read More
---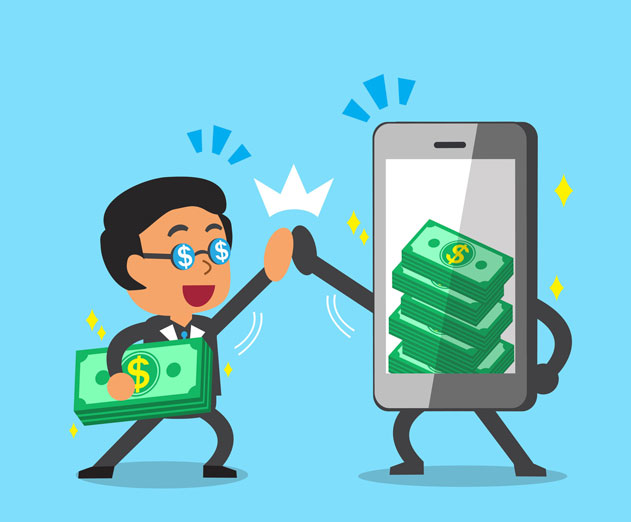 Loyalty programs could be mobile financial service's missed opportunity
Friday, February 17, 2017
by Michael Haynes
Amdocs, a customer experience solutions company, has announced the findings of a consumer and service provider survey, which showed that mobile financial service (MFS) providers are failing to fully realize the potential of loyalty programs to drive revenue growth. A significant gap exists between what customers want and what they are offered. This is especially true fo...
Read More
---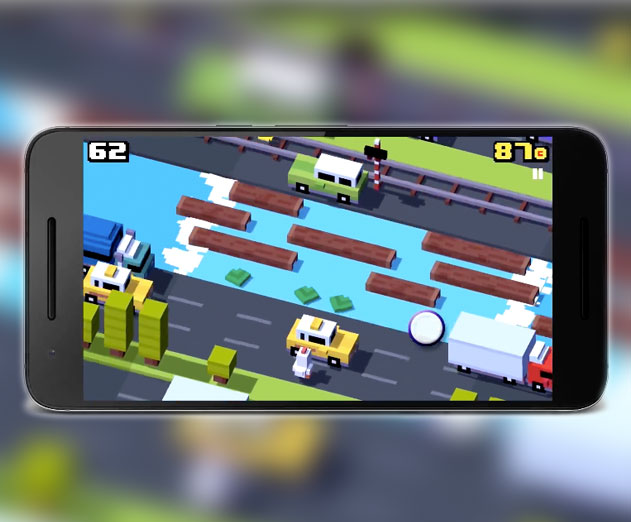 Mobile reward videos showed consistently high eCPM in 2016
Friday, February 17, 2017
by Richard Harris
ironSource has announced the launch of its Industry eCPM Index, an insights engine for tracking regional and global eCPM rates and optimizing mobile app ad campaign effectiveness over time. Ideal for mobile app developers, the ironSource Industry eCPM Index provides insight into app ecosystem advertising performance across region, time of year, geography, ad units, and ...
Read More
---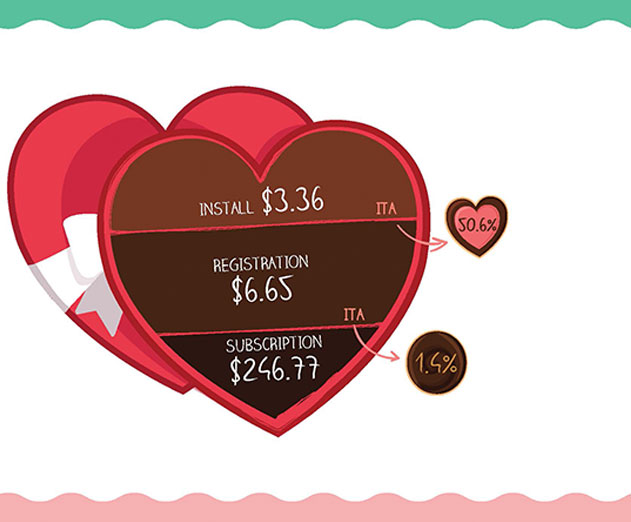 Women are the most serious about mobile dating apps
Wednesday, February 08, 2017
by Christian Hargrave
Liftoff has released an infographic (below) illuminating trends in mobile dating behavior. The data shows that North Americans are the most "swipe-happy" when it comes to mobile dating apps, with women in general being the most profitable users. The infographic also showcases trends around engagement and examines geographical differences between North America, Euro...
Read More
---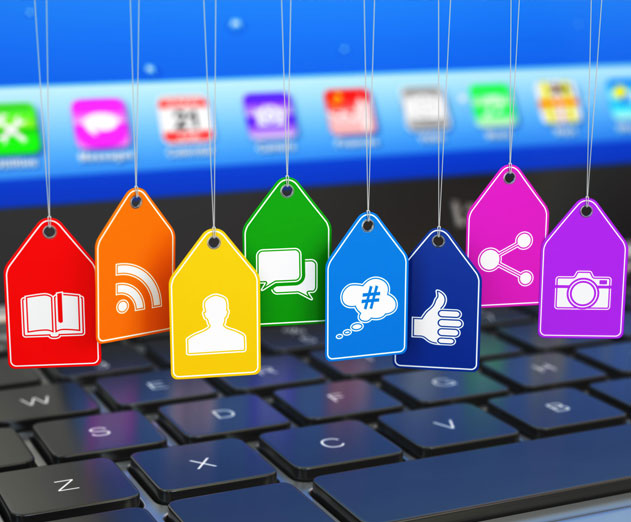 Features to include in your social media app
Monday, February 06, 2017
by Nick Swenson
When considering a development strategy for your social media app, it's important to think about the features you want to include. A common assumption that some "appreneurs" make is that loading up the app with lots of features right upon launch will help the app go viral. It won't. Here's why. You might be thinking: "If I have more features at the outset, the...
Read More
---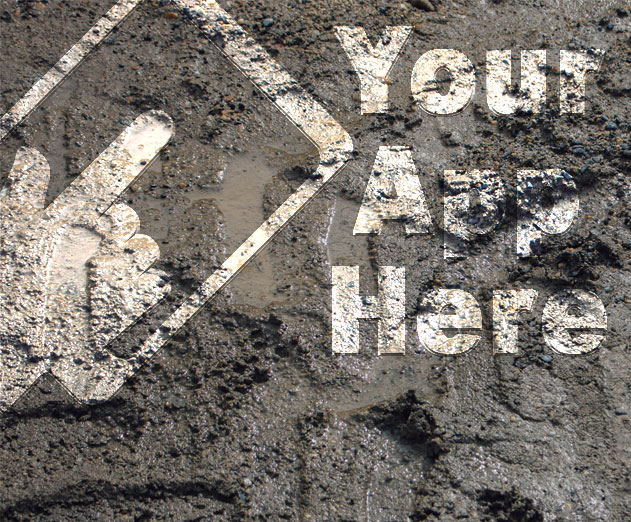 Overcoming the app marketing sticking point
Monday, February 06, 2017
by Richard Harris
Driving installs is undoubtedly an important metric for any company to track. However success goes beyond just the download. In fact, more than two-thirds of users delete an app within one week of downloading it. Because of this, app developers are tasked with keeping users loyal and engaged over the long-term, which is not guaranteed by the single action of an install....
Read More
---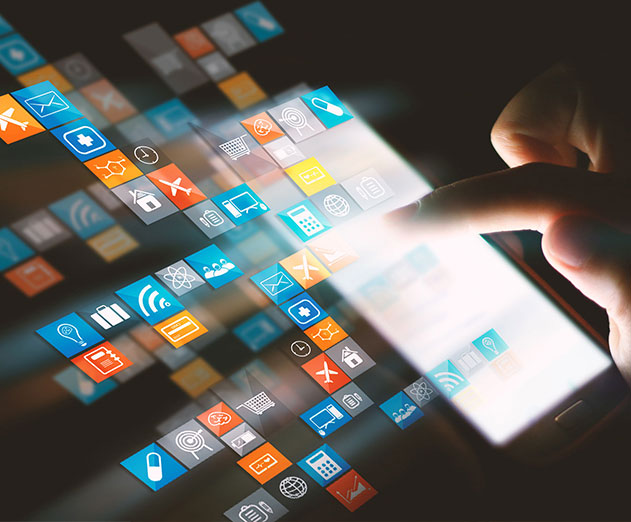 Mobile marketing trends report from MobileBridge: First edition
Wednesday, February 01, 2017
by Michael Haynes
Following the biggest year ever for consumer activity via the mobile channel, an underwhelming number of exec level marketers understand the necessity of keeping pace with the rapidly evolving consumer preferences for mobile engagement, according to MobileBridge's first edition of its Mobile Marketing Trends Report. "The fluidity and omnipresent change in the way c...
Read More
---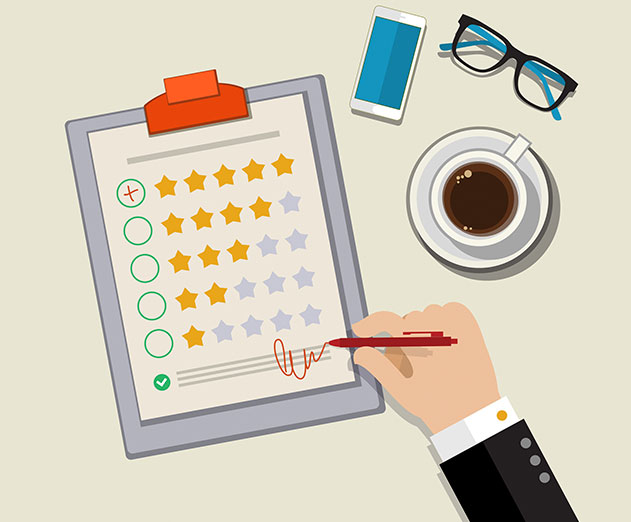 Why self-discovery is the hottest customer service tool right now
Friday, January 27, 2017
by James Ramey
Remember the days when the only way to get information about a product in a store was to ask an employee, or when you would have to call a customer service hotline to ask questions about a product you purchased? Those days may soon be distant memories to most shoppers and some younger generations may have never even had to do it.The consumers of today are tech-savvy, do...
Read More
---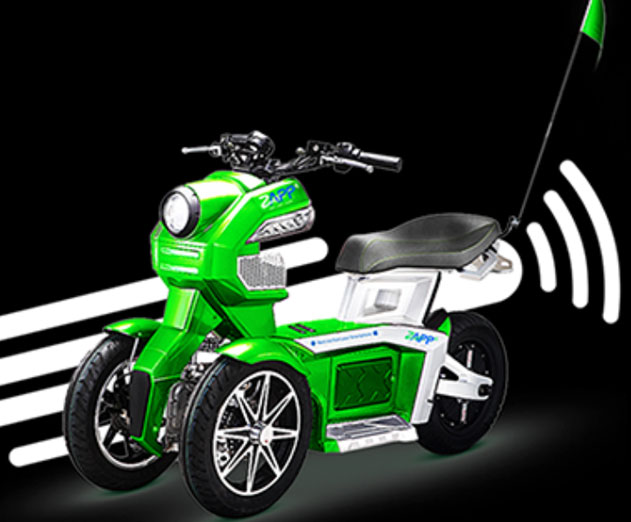 MobileBridge and Zapp RideShare team up to change the way people commute
Friday, January 20, 2017
by Richard Harris
Innovative electric ride share company climbs aboard leading mobile engagement platform to power advanced customer engagement via mobile channel.Zapp's company mission is to change the way people commute around cities, college campuses and tourist areas while reducing carbon emissions with economical, low speed, electric rental vehicles. Zapp RideShare currently rents e...
Read More
---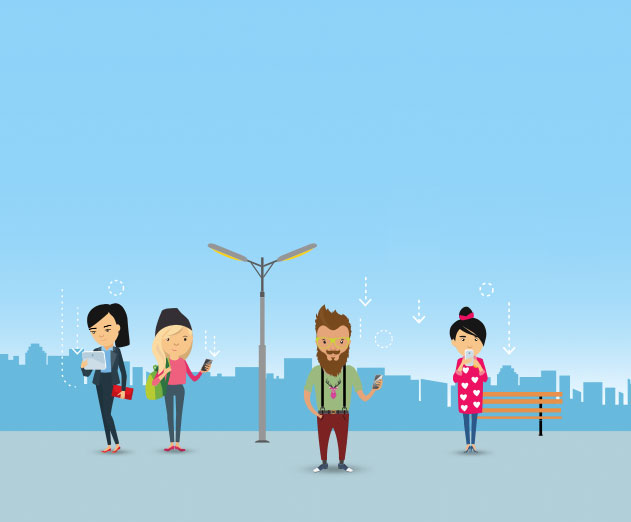 AppsFlyer raises $56 million to advance mobile marketing measurement
Tuesday, January 17, 2017
by Christian Hargrave
AppsFlyer has raised an additional $56 million in Series C financing, bringing its total funding to $84 million. Having grown revenues by 500% and staff from 40 to 240 people across 12 global offices in two years, the company will invest in the enhancement of its products to help even more marketers measure every engagement with their target audiences. The round wa...
Read More
---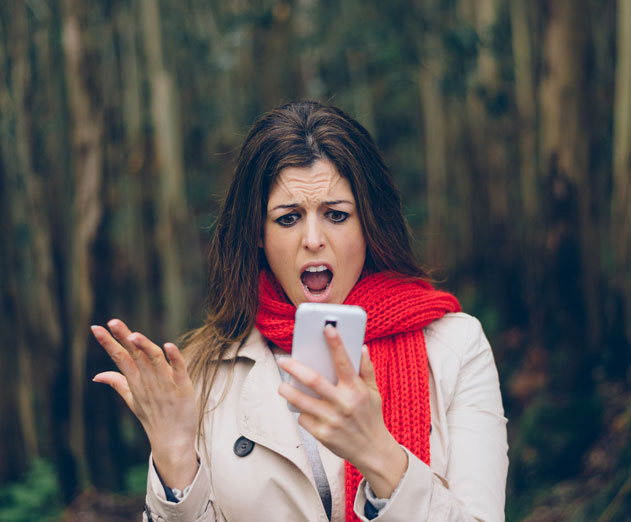 Check intrusive ads at the door: How app marketers can use native
Monday, January 16, 2017
by Barak Aviad
The mobile app space isn't an easy place to be these days. With more and more apps filling the stores, it's getting harder to find consumers to download your app – and even more challenging to retain them. App marketers are struggling to drive downloads from traditional display advertising with paltry results and budgets are wasted on impressions that yield no...
Read More
---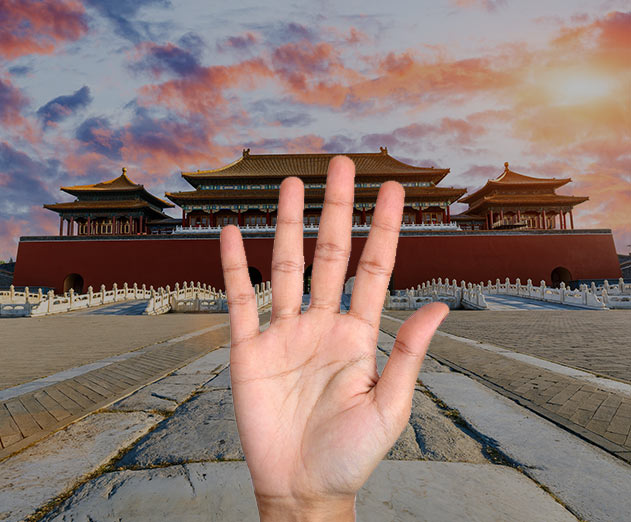 5 tips for selling your app in international markets
Friday, January 06, 2017
by Jim Mansfield
What you should know when publishing an app that is targeted for a country outside of the United States.Apps are about as global as the Internet itself, and any successful app developer is smart to look beyond borders for new growth. After all, developers are always on the lookout for new users, particularly high quality and engaged users. They're also trying to scale t...
Read More
---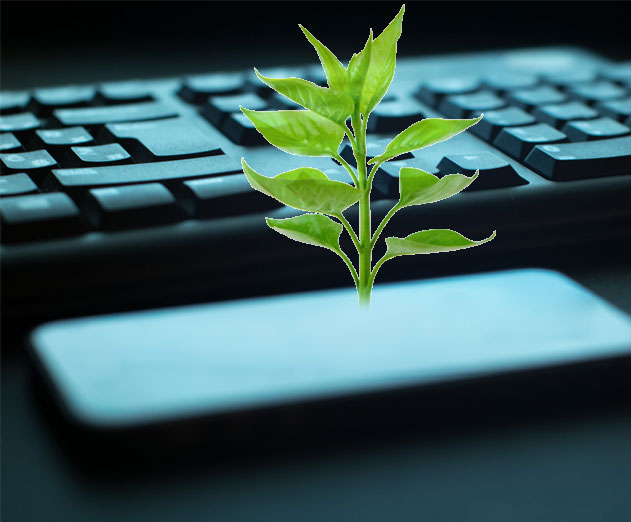 Building a Modern Growth Stack
Tuesday, December 27, 2016
by Janice Ryan
At the onset of building out any startup there are a number of challenges to face. Founders must focus on everything from raising capital and finding the right team members to identifying what to build versus what to outsource or who partner with to bring a product to market. Attention to these important first steps can either make or break a company in the short term a...
Read More
---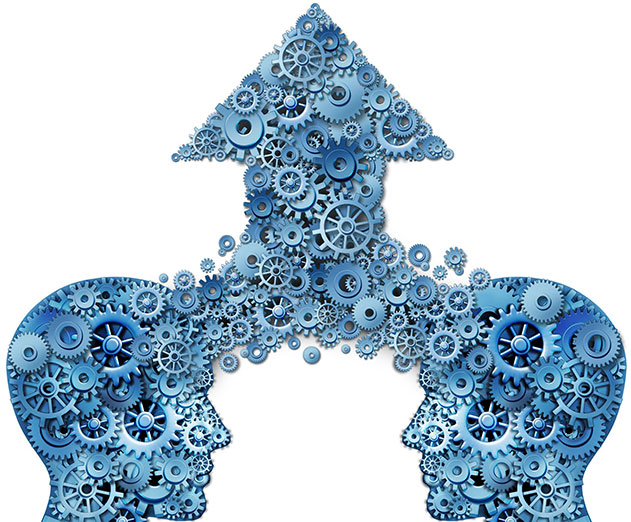 Mobiquity and Insert come together to help with in-app engagement
Wednesday, December 21, 2016
by Christian Hargrave
Mobiquity and Insert just formed a new partnership to deliver real-time, in-app personalization to mobile users. The partnership brings together Mobiquity's end-to-end mobile services with Insert's technology for rapidly deploying in-app engagement features, allowing app owners and mobile marketers to develop more meaningful customer relationships.As enterprise brands i...
Read More
---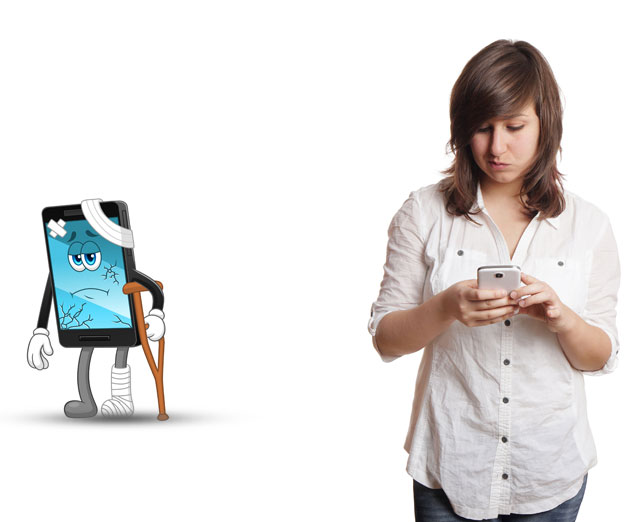 How to prevent users from dumping your branded app
Tuesday, December 20, 2016
by Samir Addamine
We all know that the odds are stacked against branded apps. It has been established, for instance, that 90% of branded apps have fewer than 10,000 downloads. If you launch a new app today, you are one among 4 million or so. With a 0.1% chance, the Chargers are more likely to win the Super Bowl. Those odds are getting worse. The avera...
Read More
---
Pyze is leveling the playing field so mobile and web app publishers can compete
Thursday, December 15, 2016
by Richard Harris
While mobile channels constituted over $1 billion in 2016 Black Friday retail sales and web channels over double this amount in revenue, one company looks to aide users in harnessing that market potential in a whole new way.Pyze is an intelligence and marketing platform that enables mobile and web app publishers the ability to organically grow users by automating and pe...
Read More
---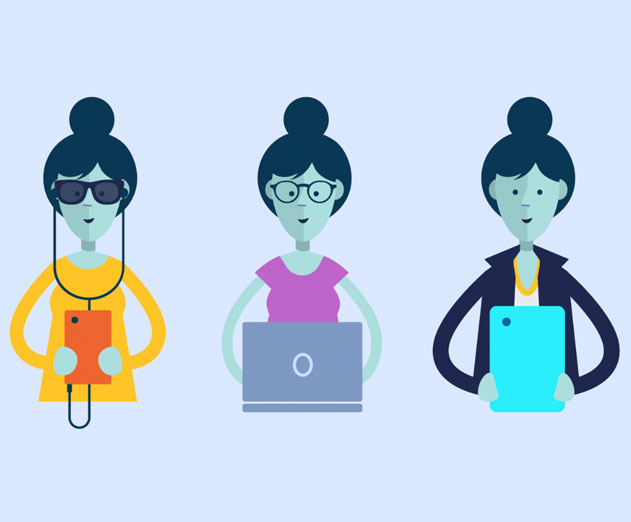 Top 3 ways to grow your audience with Facebook Analytics for Apps
Thursday, December 15, 2016
by Josh Twist
We live in a digital world. We shop on our desktop computers, browse the web on tablets, play games on mobile, and interact with bots. We're always on the go—at work, at home, even on vacation. That means your ideal audience is out there, waiting to discover and enjoy your app and website or get in touch with you through your bot. To build gre...
Read More
---