Game Development
Using data driven design for mobile games
Tuesday, April 2, 2019
We chat with Billy Quick of Games Guild to discuss data drive design for mobile games, and how it helps in many ways after the game is developed.
Games Guild, a subset of MassDigi, provides marketing support to games that are being created by students and independent developers in the Worcester, MA area and beyond. Specifically, it provides support for MassDigi's Live Studio. In this Live Studio, students obtain industry experience, acquire their names on a published title, as well as gain credits from Becker College. Games Guild is a recent addition to Live Studio to fill a marketing need. "For Craft and Career" is their motto, which speaks to their dedication to push further than any student curriculum has gone before.
To tell the story of how a group of students went from a course to a lab, to a business, we had a chat with Billy Quick, who is a senior at Becker College, studying Game Production & Management with a Minor in Business. He's been working with The Games Guild from its early stages to present and is currently in charge of our messaging architecture.
ADM: What is data driven design for mobile games?
Quick: Data-driven design means utilizing real numbers to make real decisions. Utilizing analytics tools, we evaluate each of our games' performance in the market to determine our decision-making moving forward. We run soft launches in regions around the world and A/B tests on storefronts to ensure games have the time and opportunity to improve. Using data-driven design, we've been able to reduce cost-per-install and improve download numbers on a number of titles.
ADM: What is the ultimate goal for Games Guild, and where do you see the company going in the next few years?
Quick: Games Guild's ultimate goal is to grow into a company that can provide student and independent games on any platform expertise and success in marketing and publishing. Our motto is 'for craft and career' and we aim to master the craft of marketing games and build careers for both marketers and developers alike. As a project learning based class, the marketing studio provides members of the Games Guild the opportunity to learn real-world skills through experience rather than lecture, and all our projects are resume worthy material. Currently, Games Guild is working with over ten games, including serious games as well as titles on Steam, and student apps on iOS and Android. We strive to be a profitable company that provides resources not only at Becker College or in the Worcester area, but for games anywhere with a need for marketing proficiency, and with the ability to offer that support in the long run.
ADM: What are some of the mistakes that you've learned from?
Quick: One of the earliest missteps we faced as a group was our team organization and structure. Groups often go through stages in coming together. Earlier stages, such as storming and forming, can take time to go through. However, we've learned to form structure, set up the organization, and lay down expectations from the get-go to allow for a more seamless transition. Another issue we've experienced is miscommunication between our group and student developers, resulting in tasks being completed improperly or out of order. To resolve this, we created documentation for our developers to follow and gave an in-person presentation outlining our needs from developers as we work with them.
ADM: Where have you found the most success?
Quick: In the Becker community, we've assisted with launching the live studio games put out by teams of students. These games have achieved hundreds of downloads through soft-launch, and we're working towards launches of these titles this semester! Another major milestone for our group was the opportunity to begin working with independent developers outside of Becker. We recently worked to push out Dwarf Corp on Steam, and are hoping to continue this growth to more developers. One key aspect is our use of data-driven design - we give the development teams we work with consistent data about their games for feedback, allowing room for updates and adjustments. We are the only student group we know of who does this!
ADM: Tell me about the team behind Games Guild.
Quick: Games Guild is made up of Becker students of different backgrounds and disciplines. Students of design, marketing, management, and production are involved, with designated people leading each aspect and role of the process, and working with others to complete tasks. We all have a passion for games, and strive to help fellow students and developers succeed on their own game projects. Thanks to the inclusion of game developers on the team in addition to business students, our group is keen on how game development works and operates. This allows us to better understand our clients and better collaborate with them.
ADM: How does this help students learn how to market games?
Quick: Games Guild isn't structured like a typical class; but is rather designed to be a studio environment much like the game studios run at Becker. Our approach is a hands-on, learn by doing method. The steps we take are done through research and implementation, we learn what works by finding what works. Because of this, we've been able to steadily improve our results with the games worked on.
ADM: How do the students balance this marketing endeavor and their school curriculum?
Quick: As a marketing studio, the expectations placed on our members are the same as those participating in the game development studios. The work we do isn't just classwork, its real-world experience. Of course, as students, we have other classwork and commitments, but we ensure we can meet as needed and have set due dates for work, which allows us to plan and balance this work with that of our other coursework.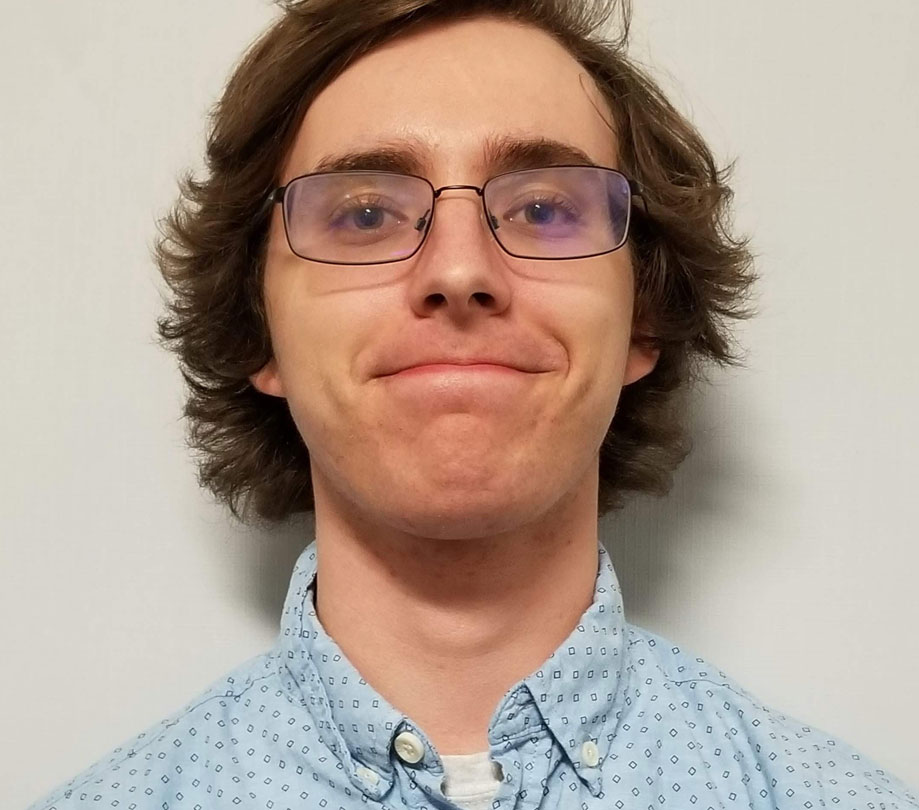 Billy Quick is a senior at Becker College, studying Game Production & Management with a Minor in Business. He's been working with The Games Guild from its early stages to present and is currently in charge of our messaging architecture.
---
Become a subscriber of App Developer Magazine for just $5.99 a month and take advantage of all these perks.
MEMBERS GET ACCESS TO
- Exclusive content from leaders in the industry

- Q&A articles from industry leaders

- Tips and tricks from the most successful developers weekly

- Monthly issues, including all 90+ back-issues since 2012

- Event discounts and early-bird signups

- Gain insight from top achievers in the app store

- Learn what tools to use, what SDK's to use, and more



Subscribe here