cloud services news search results
Developer news items we found relating to cloud services
150 results
---
IBM and Salesforce announce strengthened strategic partnership
Monday, January 22, 2018 by Richard Harris

IBM and Salesforce has announced an expansion of their partnership, bringing together IBM Cloud and Watson services with Salesforce Quip and Salesforce Service Cloud Einstein to enable companies to connect with their customers and collaborate more effectively with deeper insights.With this expansion, Salesforce has named IBM a preferred cloud services provider and IBM h... Read More
---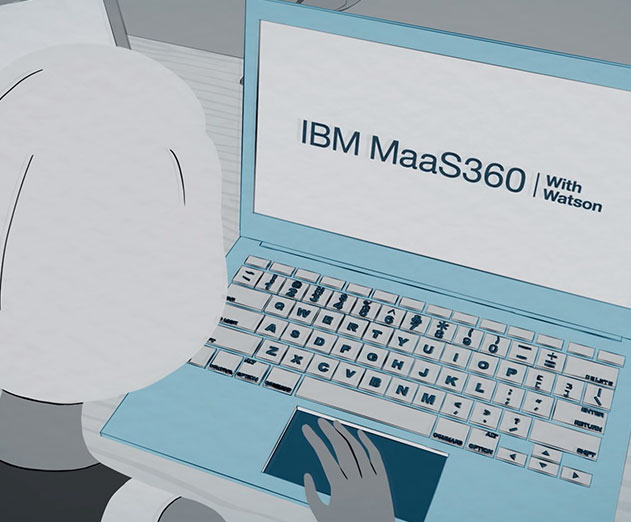 IBM MaaS360 comes to the Cloud Marketplace
Wednesday, January 03, 2018 by Richard Harris

Ingram Micro Inc. is helping drive AI-powered cloud technology with the addition of IBM MaaS360 with Watson on the Ingram Micro Cloud Marketplace, an automated e-commerce platform that offers more than 200 vetted cloud services. This expanded relationship with IBM Security helps Ingram Micro reseller and solution provider partners deliver a leading endpoint security sol... Read More
---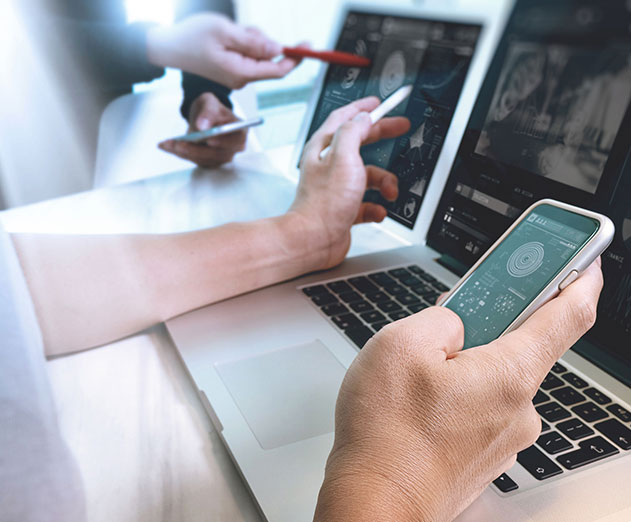 Device testing in the cloud empowers developers - and ad fraudsters
Friday, December 08, 2017 by Richard Harris

Cloud technology has been a game-changer for many industries. It has reduced IT costs, made updating and upgrading systems much easier, allowed businesses to scale operations quickly, and it has enabled flexible work collaboration. The cloud also has major implications on how digital ads are tested and served to millions of people globally. The opportunity to seamlessly... Read More
---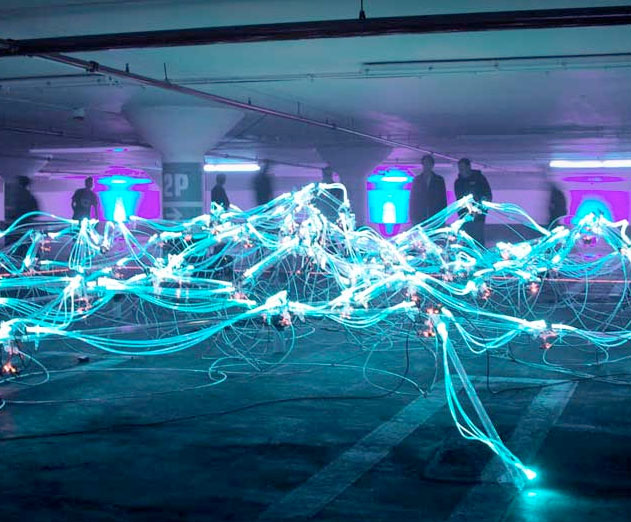 Axway and Cloud Elements partner to speed up cloud apps
Thursday, December 07, 2017 by Richard Harris

Cloud Elements has announced a strategic partnership with Axway to deliver 20 new connectors for the API Builder in the Axway AMPLIFY platform. The partnership will help enterprises accelerate connectivity to applications for new ecosystem-driven business models and revenue streams.Together with Cloud Elements, Axway will be able to extend the hybrid cloud integration f... Read More
---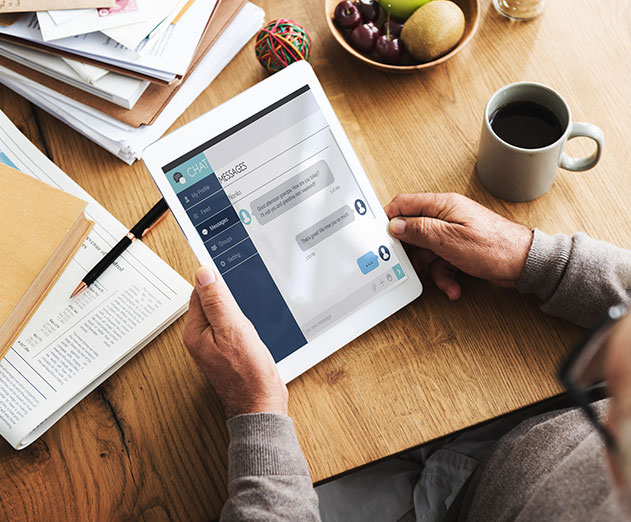 Oracle weighs in on chatbots for enterprise developers
Tuesday, December 05, 2017 by Richard Harris

From self-service to instant payments, the chatbot industry has seen great things from the latest advents in the field of AI. That's why we sat down with Oracle to learn more about how with all these new changes in the messaging industry enterprise can see the value that can be attained by adoption.We recently had a conversation with Suhas Uliyar, Vice President, A... Read More
---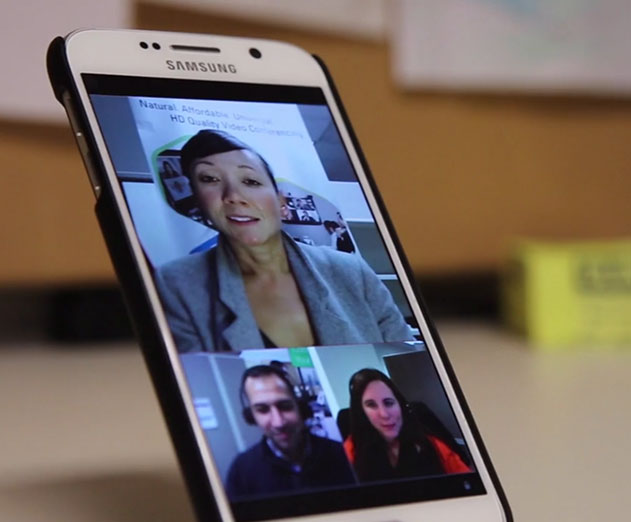 Research suggests a diverse need for video communications PaaS
Friday, December 01, 2017 by Christian Hargrave

Vidyo in collaboration with WebRTC ventures has released a report titled "The Rise of Embedded Video Communications: Trends in Video-Enabled Apps." The report shows that communications platforms-as-a-service (PaaS) is a top choice for those who are planning embedded video projects, with 49% of respondents saying that they plan to use a communications PaaS to initiate an... Read More
---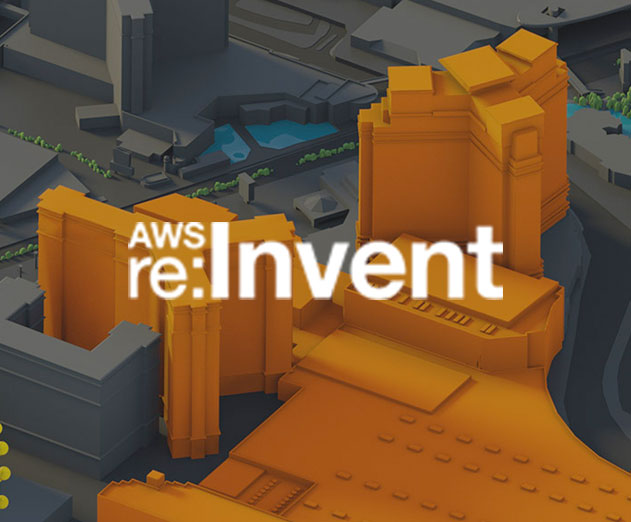 AWS expands VMware Cloud on AWS
Thursday, November 30, 2017 by Richard Harris

At AWS re:Invent 2017, VMware and Amazon Web Services(AWS) announced VMware Cloud on AWS is expanding availability from the U.S. West (Oregon) region to also include the AWS U.S. East (N. Virginia) region, and includes additional VMware capabilities and support for more AWS services, making it even easier for customers to move, run, and protect mission-critical applicat... Read More
---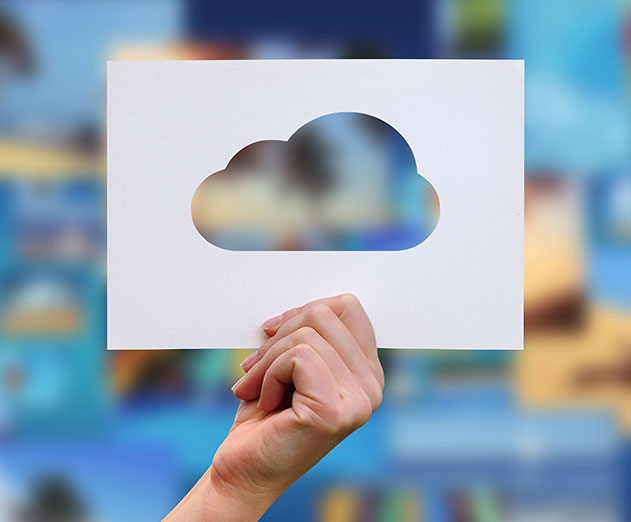 MariaDB reports successful investment round led by Alibaba
Thursday, November 02, 2017 by Richard Harris

MariaDB Corporation announced that it raised $27 million in an investment led by Alibaba Group. Combined with a recent $27 million investment from the European Investment Bank (EIB), this latest capital brings MariaDB's total funding this year to $54 million. MariaDB will continue its collaboration with Alibaba Cloud, the cloud computing arm of Alibaba Group, to deliver... Read More
---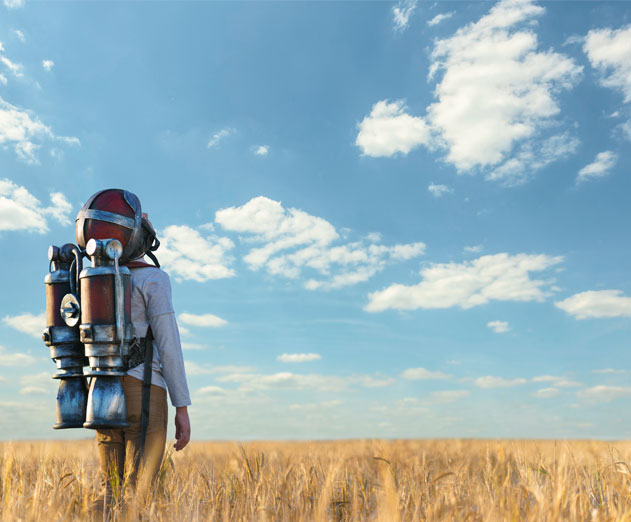 Inmarsat phone apps: Developers and satellite technology
Monday, October 30, 2017 by Richard Harris

Although you may not know it, we often use space satellites to communicate often in our daily lives. From GPS to weather predictions apps, without satellites the information that we have at our finger tips (or more specifically, our mobile phones) would be cut drastically. It follows that along with the constant innovation of mobile technology, satellite technology comp... Read More
---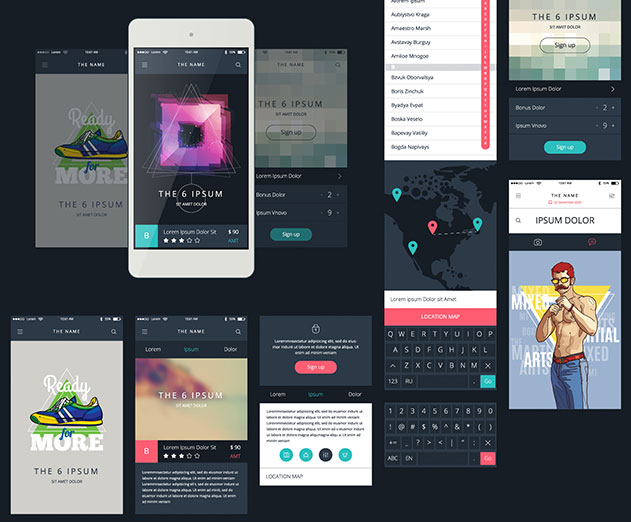 Investing in websites instead of apps
Thursday, October 26, 2017 by Shioupyn Shen

Since the dawn of the first iPhone, Apple has been shaping the mobile narrative to suit its interests. Apple is able to maintain its dominance over the mobile market by brainwashing much of the technology industry into thinking that businesses need to spend hundreds of thousands of dollars creating and maintaining mobile apps to reach their target audiences. In fact, up... Read More
---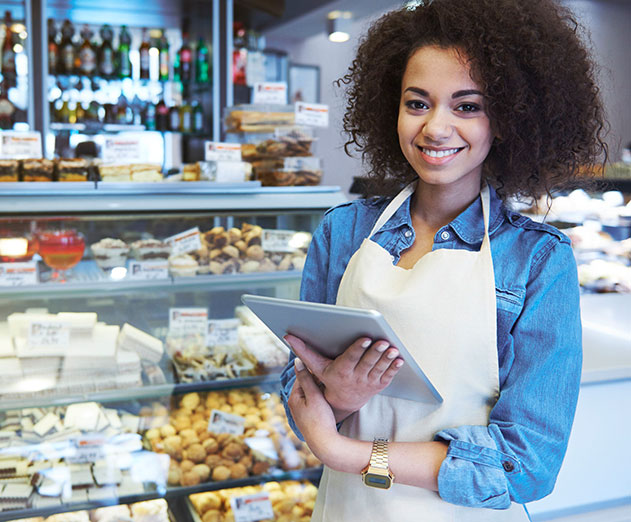 SimpleOrder chats about their Restaurant Management Software
Tuesday, October 24, 2017 by Richard Harris

Restaurant inventory management software platform SimpleOrder was founded in Tel Aviv, Israel in 2012 by restaurant industry veterans who saw a critical need to bring back-of-house operations into the 21st Century. SimpleOrder's restaurant industry management software platform provides restaurant operators with an automated inventory system that provides counts and cost... Read More
---
Evoke RAD platform released by BlueFinity
Monday, October 16, 2017 by Richard Harris

To date, the creation and implementation of quality and high functionality apps has been considered challenging, resource intensive and expensive. Many companies have been deterred because of concerns about the speed and cost of development, how to cope with multiple device types, the integration with different databases or existing systems, changing business requiremen... Read More
---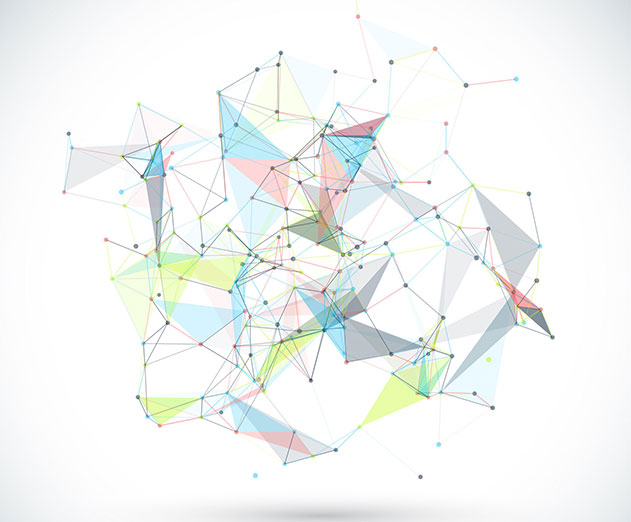 Python-powered machine learning with Anaconda and MS partnership
Monday, October 02, 2017 by Christian Hargrave

Anaconda, Inc. has announced it is partnering with Microsoft to embed Anaconda into Azure Machine Learning, Visual Studio and SQL Server to deliver data insights in real time. Microsoft and Anaconda will partner to deliver Anaconda for Microsoft, a subset of the Anaconda distribution available on Windows, MacOS and Linux. Anaconda, Inc. will also offer a range of suppor... Read More
---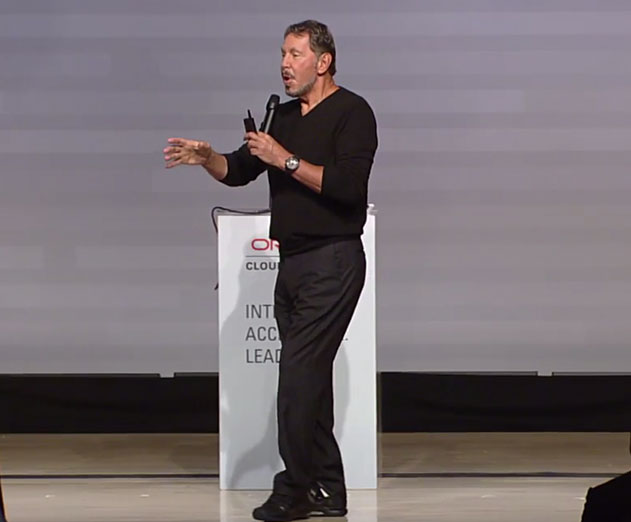 Larry Ellison from Oracle unviels new cloud changes
Thursday, September 28, 2017 by Richard Harris

At a live event, Oracle Executive Chairman of the Board and CTO Larry Ellison announced new programs that lower costs by delivering increased automation and flexibility, and enable customers to get more value from their existing Oracle software investments. The new Oracle Cloud programs include Bring Your Own License to PaaS and Universal Credits."We are completely tran... Read More
---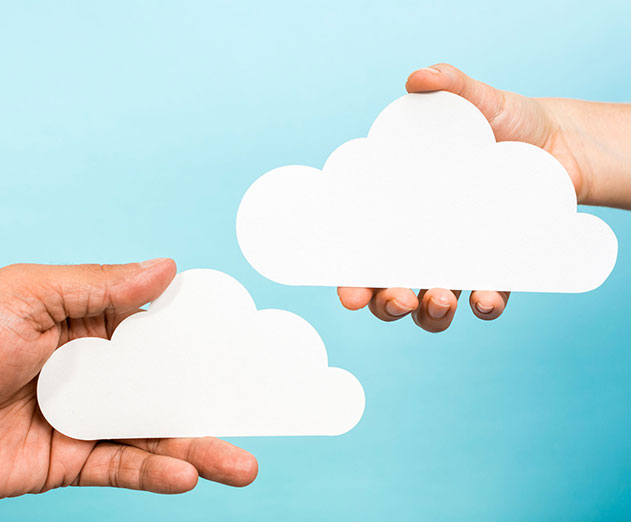 Manifold comes out of stealth to connect developers to cloud services
Tuesday, September 26, 2017 by Richard Harris

Manifold has launched from stealth with $15 million USD in Series A funding from OMERS Ventures, Boldstart Ventures, Version One Ventures, Amplify Partners and Leaders Fund. Manifold is working to redefine the developer services ecosystem with a platform that allows developers to easily find, buy, and manage their favorite services - from email to logging - without bein... Read More
---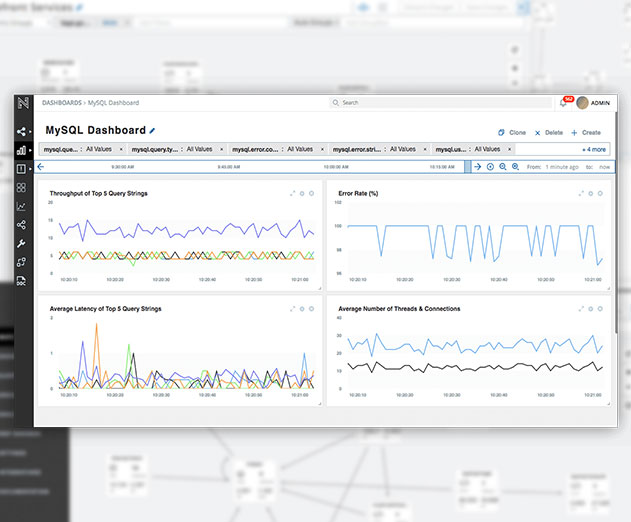 Netsil emerges from stealth with new AOC
Tuesday, September 26, 2017 by Richard Harris

Netsil has launched from stealth by unveiling the Netsil Application Operations Center (AOC), a universal observability and monitoring platform for modern cloud applications. With the AOC, Netsil enables DevOps teams to gain complete visibility into all the services and their dependencies, with absolutely no code changes required. As a result, DevOps teams are able to r... Read More
---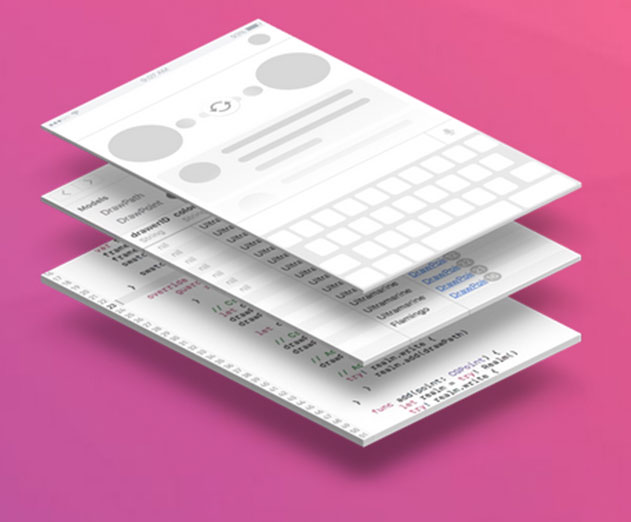 Realm receives investment for their mobile platform
Tuesday, September 26, 2017 by Richard Harris

Realm has announced a strategic investment from Ericsson Ventures, Khosla Ventures and Scale Venture Partners. In addition to the investment, Realm and Ericsson will work together to develop new types of cloud services to improve mobile applications and the network experience.The Realm Mobile Platform empowers organizations and developers to build mobile apps that offer... Read More
---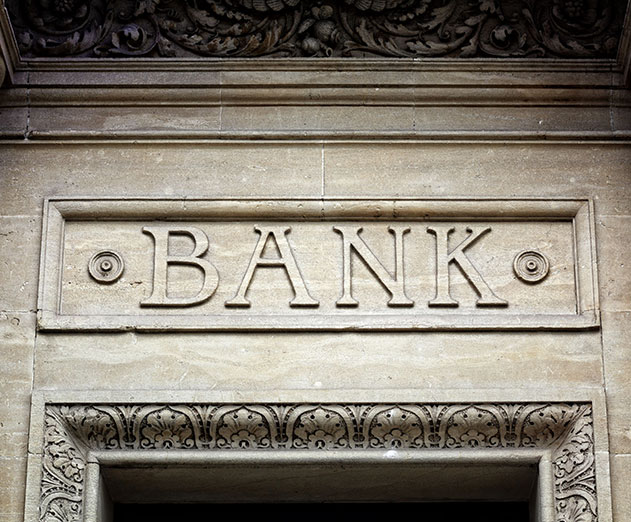 Finxact expands capabilities for open Core-as-a-Service banking
Friday, September 22, 2017 by Richard Harris

Finxact has announced the availability of new features in its sandbox for qualified banks and ancillary service partners to begin exploring, innovating, and building novel products, mobile services, and modern banking capabilities. These new features are part of their Core-as-a-Service being launched in full-scale operations late this year.Their sandbox and Open Core AP... Read More
---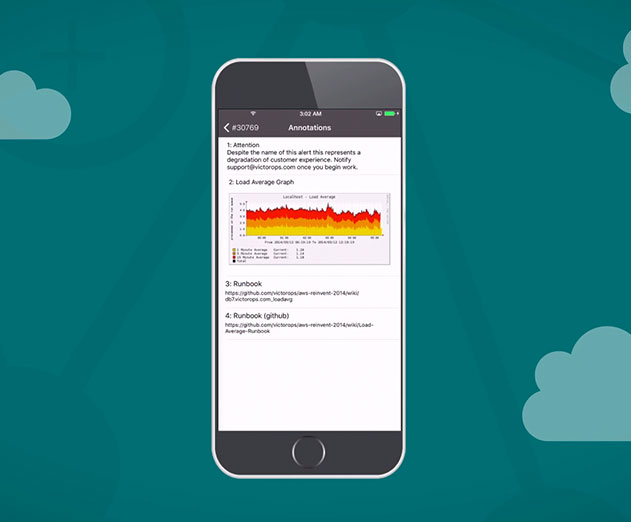 Live call routing feature released by VictorOps using Twilio functions
Tuesday, August 22, 2017 by Christian Hargrave

VictorOps, a real-time incident management company for DevOps teams, announced the successful implementation of Live Call Routing, a new feature for critical incident management. Live Call Routing is built using Twilio Functions, a serverless environment for building and running communications applications via the Twilio Platform. With Live Call Routing, VictorOps users... Read More
---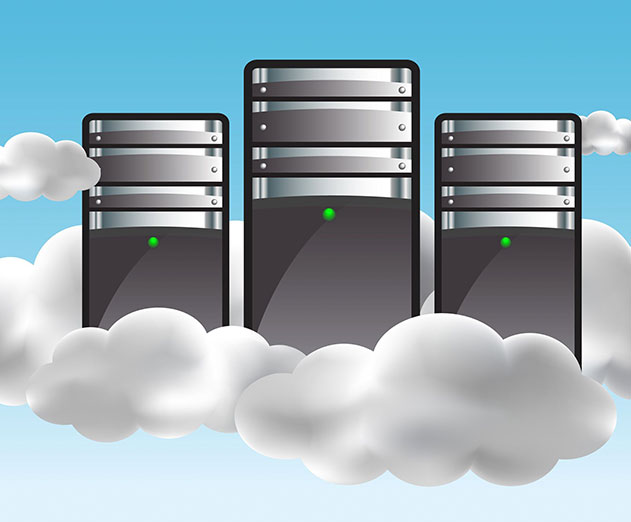 Everything you need to know about DBaaS
Tuesday, August 15, 2017 by Richard Harris

With any business, there comes a constant string of decisions a start-up founder, CTO, or small business owner must make to assure that the technologies they manage are being utilized to their fullest potential. Managing such technologies may have been difficult in the past, but in today's cloud environments, which provide virtually limitless capabilities, the burden is... Read More
---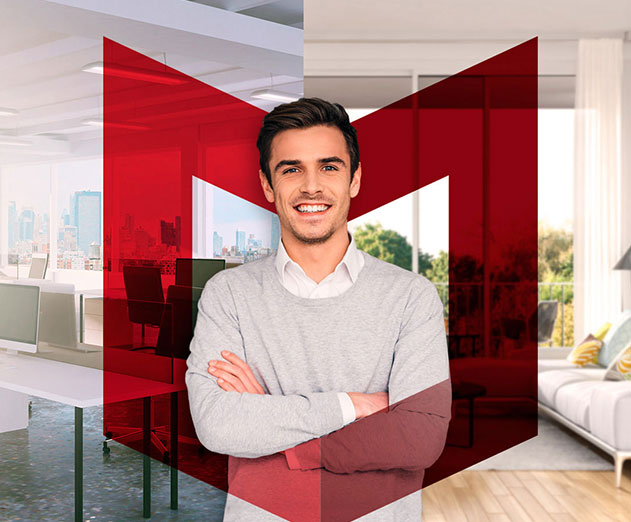 The future of cybersecurity in machine learning
Sunday, July 30, 2017 by Richard Harris

McAfee, a cybersecurity company, has announced several new innovations that expand machine learning and automation capabilities to strengthen human-machine teams. Plus, McAfee announces support of OpenDXL.com, a new, independent collaboration portal that offers forums and free apps, giving OpenDXL users easy access to ideas and resources available for application integr... Read More
---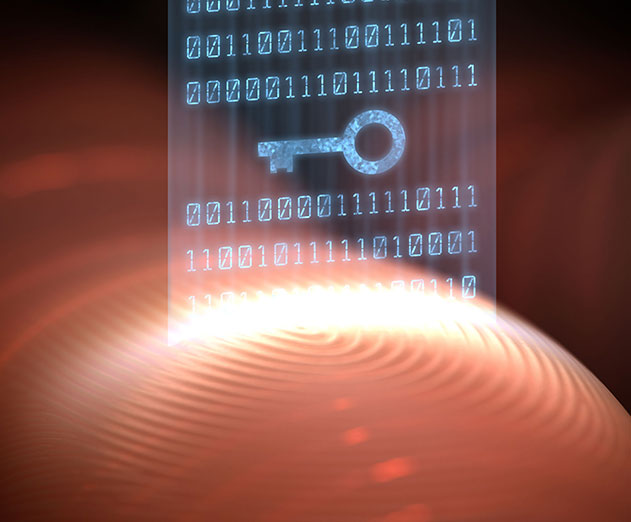 New biometric authentication could be a password killer
Wednesday, July 12, 2017 by Christian Hargrave

Pramati Technologies has announced the ThumbSignIn biometric authentication SaaS platform for mobile and web applications and additionally its certification by the FIDO Alliance. The platform enables enterprises and service providers to deploy strong authentication solutions that reduce reliance on passwords and protect against phishing, man-in-the-middle, and replay at... Read More
---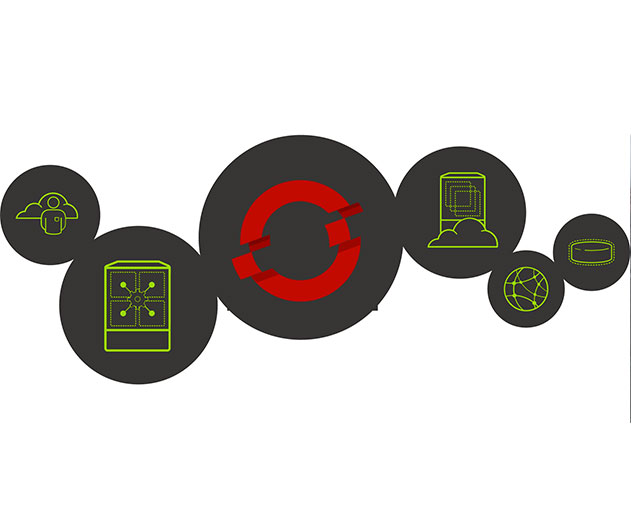 OpenShift Online lets developers deploy and scale public cloud-native apps
Tuesday, July 11, 2017 by Christian Hargrave

Red Hat, Inc. has introduced the next generation of Red Hat OpenShift Online, their open source, container-native, multi-tenant cloud platform. Based on the same Linux container- and Kubernetes-based foundation as the OpenShift Container Platform, OpenShift Online gives developers the ability to quickly and easily build, deploy and scale cloud-native applications in a p... Read More
---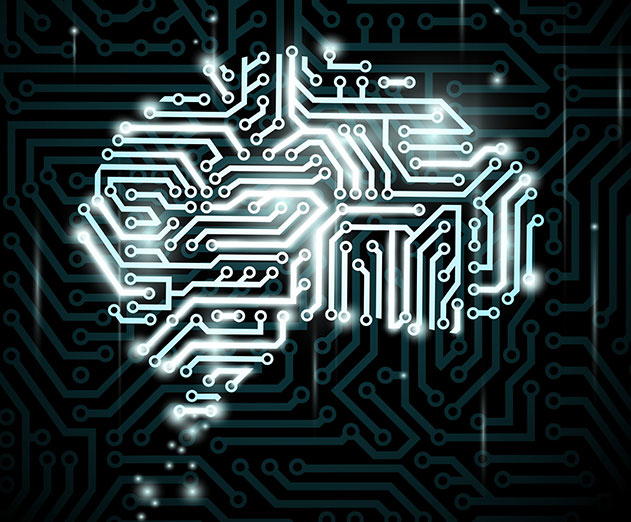 IBM proves commitment to Java and Scala communities
Tuesday, July 04, 2017 by Richard Harris

IBM is announcing a collaborative development initiative with Lightbend, a creator of the Reactive Application Development Platform, to help advance the development of artificial intelligence (AI) and cognitive solutions in the enterprise. The resulting joint solutions will be designed to provide a complete toolchain for Java and Scala developers to easily build and dep... Read More
---
The cloud needs a makeover survey says
Monday, July 03, 2017 by Richard Harris

Fugue, Inc., has released the results of its 2017 State of Cloud Infrastructure Operations Survey. The survey, fielded to over 300 IT operations professionals, executives, and developers, found that most respondents believe that the cloud is not living up to expectations because of compliance and security concerns, unexpected downstream costs, and the glut of cloud mana... Read More
---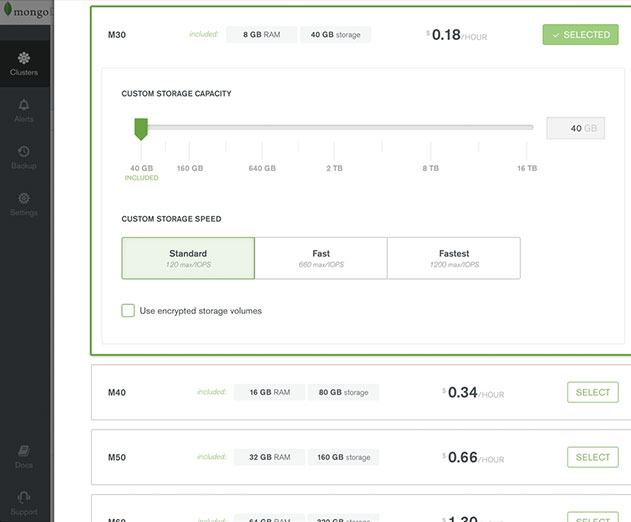 MongoDB Atlas is now available on top cloud platforms
Wednesday, June 21, 2017 by Christian Hargrave

MongoDB has announced that MongoDB Atlas, its cloud database as a service, is now available to users on the top three public cloud platforms. Atlas has extended its availability beyond Amazon Web Services (AWS) to include Google Cloud Platform (GCP) and Microsoft Azure, delivering on its vision of running MongoDB anywhere. The addition of support for Azure and GCP... Read More
---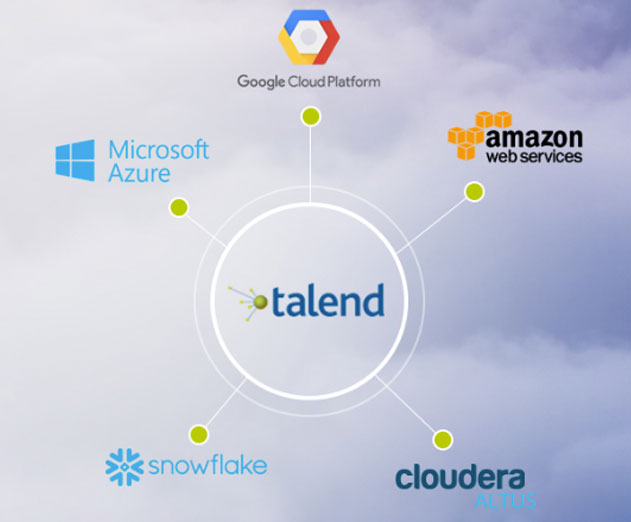 New Talend Summer 2017 update boasts new offerings
Tuesday, June 13, 2017 by Richard Harris

Talend, a cloud and big data integration solutions provider, unveiled a new version of its Data Fabric platform that is optimized to manage cloud and multi-cloud enterprise IT environments. Talend Summer '17 helps manage information across many popular cloud platforms, enabling customers to integrate, cleanse and analyze data to gain a competitive edge.As businesses con... Read More
---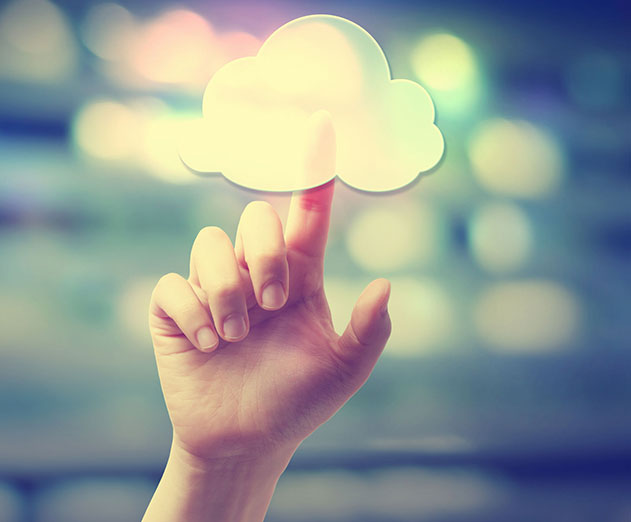 Tech decision makers double down on cloud adoption says new index
Tuesday, May 23, 2017 by Christian Hargrave

The large majority of technology decision makers (84 percent) say their organizations invested in cloud services in 2016. The adoption of cloud services in 2016 is a mirror image of the planned cloud investments expressed in last year's report. According to Insight's 2017 Intelligent Technology Index report, "As IT leaders make decisions and arrangements to straddl... Read More
---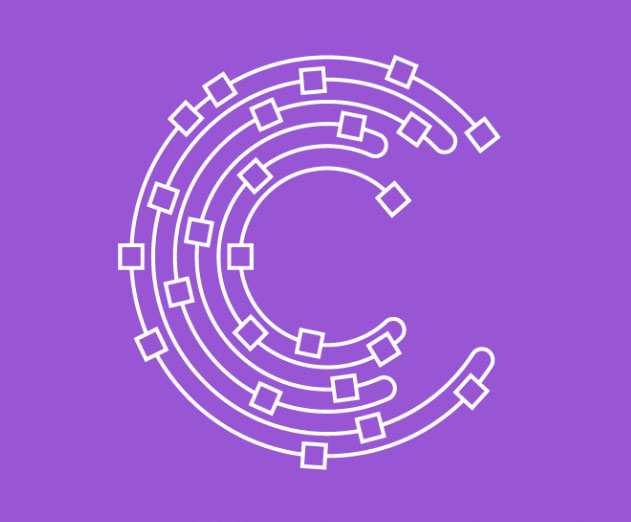 IBM launches Blockchain Founder Accelerator
Friday, May 19, 2017 by Richard Harris

IBM has announced the IBM Blockchain Founder Accelerator to help enterprises and enterprise developers take blockchain networks into production faster. The accelerator is the first program available that provides expertise and support across the technology, legal and business considerations of establishing new blockchain networks. Enterprises can join to gain exclusive ... Read More
---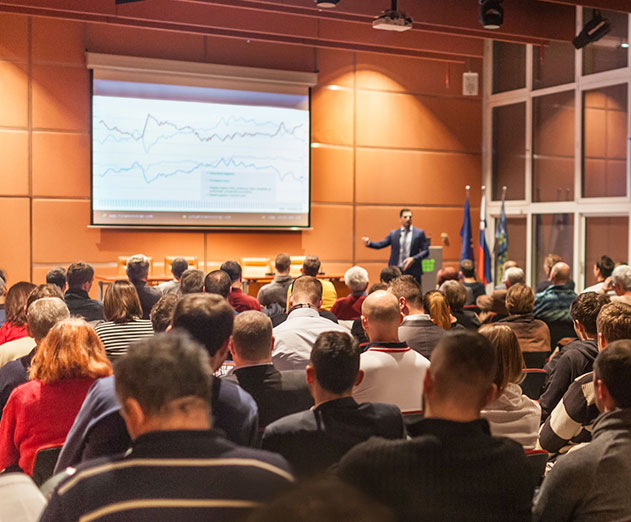 Renesas to demonstrate IoT Sandbox at IoT World 2017
Thursday, May 18, 2017 by Christian Hargrave

Renesas Electronics America Inc., a supplier of semiconductor solutions, announced that they has expanded their IoT Sandbox to shorten the prototyping process for Internet of Things (IoT) design and to simplify the path to production for small- to large-sized companies developing IoT solutions.In collaboration with Bug Labs, Medium One, and Seeed Studio, Renesas has bro... Read More
---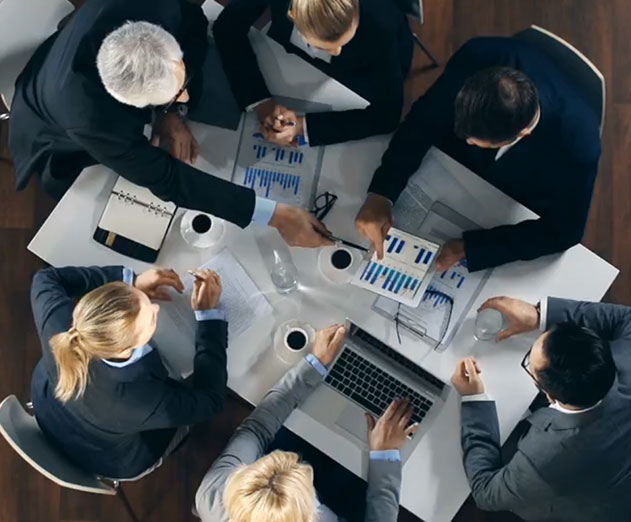 Brainshark Labs released at Microsoft Build 2017
Thursday, May 11, 2017 by Richard Harris

Brainshark, Inc., delivering SaaS-based sales enablement and readiness solutions, has announced the launch of Brainshark Labs, its incubator for research and innovation, at Microsoft Build 2017, held May 10-12 in Seattle. They will share how they are integrating Microsoft's Cognitive Services and HoloLens mixed-reality simulation technology to transform how salespeople ... Read More
---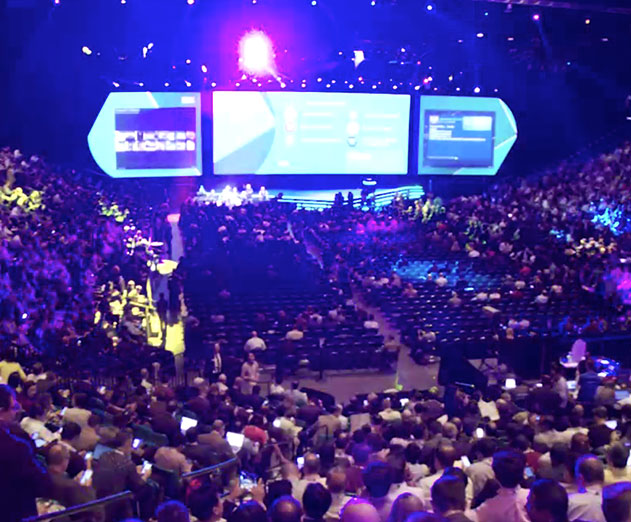 What's happening at IBM Interconnect 2017
Monday, March 20, 2017 by Richard Harris

At IBM Interconnect, IBM's largest cloud computing event of the year, they have announced a whole laundry list of new news items - like client adoption, tech breakthroughs and work they are doing to arm the next gen of cognitive developers. Here's a brief overview on what you might be missing at their latest event:IBM Cloud announcementsNew software and services designe... Read More
---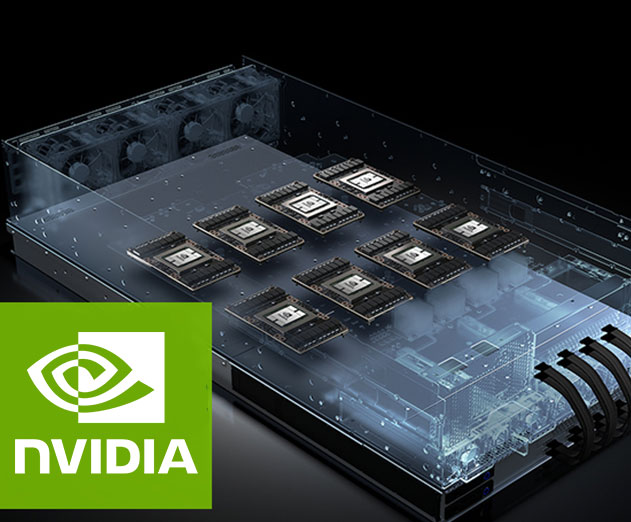 NVIDIA releases GPU accelerator to improve AI
Friday, March 10, 2017 by Richard Harris

As innovation progresses, more and more processing is being offloaded to the cloud to do the heavy lifting. But how much cloud usage is too much for cloud providers to handle efficiently? That is the answer that many companies hope never to have to answer as they ramp up their cloud usage exponentially. That's where NVIDIA and Microsoft look to make big changes in the w... Read More
---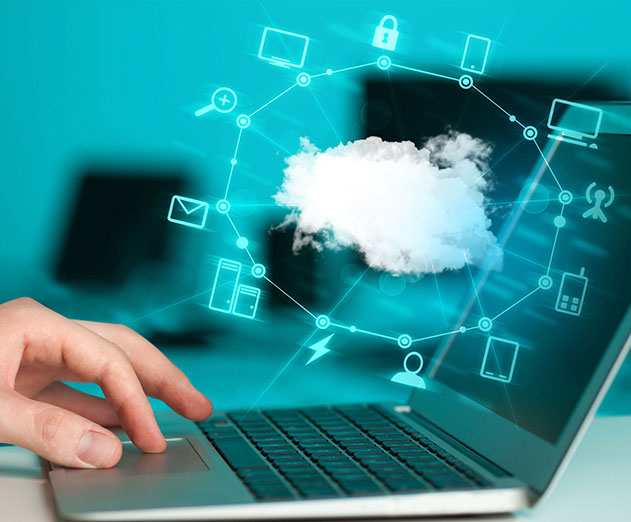 Oracle chats about the new data integrator cloud service
Tuesday, February 21, 2017 by Richard Harris

On February 13, Oracle unveiled Oracle Data Integrator Cloud Service, Oracle's new data integration cloud service aimed at simplifying and accelerating cross-enterprise data integration to support real-time analytics and help organizations drive better business decisions. With the increasing need for the enterprise to be effective and agile, organizations need seamless ... Read More
---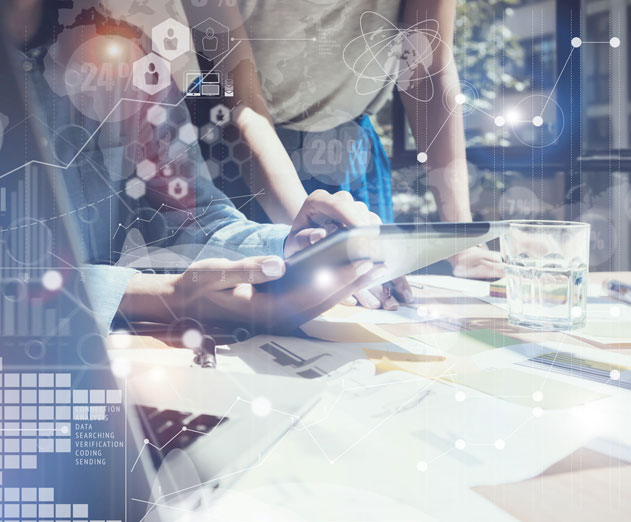 API monetization requires good API management
Friday, February 17, 2017 by Dmitry Sotnikov

More enterprises are going beyond the implementation of APIs to looking at how they can be monetized internally, externally, or both. In this article let's look at different monetization strategies and how they will affect which deployment model will be most effective in your enterprise: on-premises, in the cloud, or a hybrid approach.Indirect MonetizationOften companie... Read More
---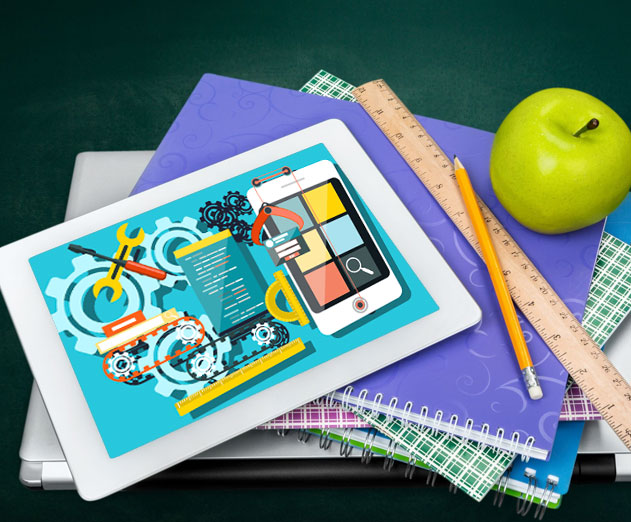 The A to Z of low-code app development
Friday, February 10, 2017 by Karthick Viswanathan

As we enter 2017, we are seeing low-code app development take root across larger enterprises and smaller businesses alike. In 2016, big players like Google, Microsoft, Oracle, and Salesforce staked their claim in this market segment. Enter 2017, and we can expect the new entrants, along with incumbents such as WaveMaker, Mendix and OutSystems, to beg... Read More
---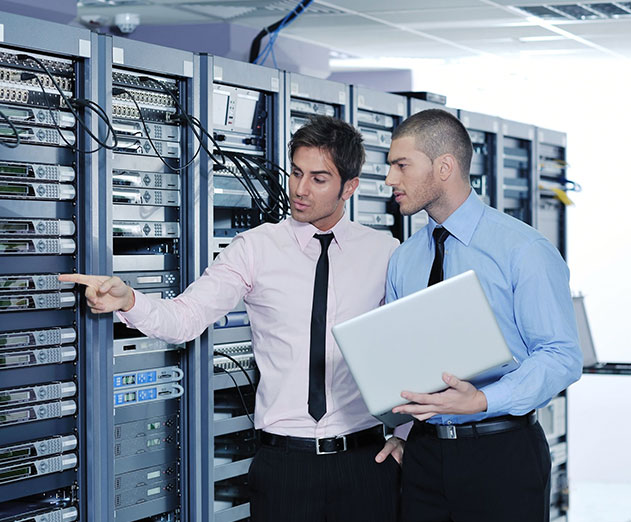 HPE signs OEM deal with Mesosphere to help modernize data-centers
Wednesday, February 08, 2017 by Richard Harris

Hewlett Packard Enterprise (HPE) has announced that it has signed an original equipment manufacturing (OEM) and reseller agreement with Mesosphere to help customers transform and modernize their data centers with hybrid IT solutions that span traditional infrastructure, private, public and managed cloud services.As part of this OEM and reseller agreement, HPE will be a ... Read More
---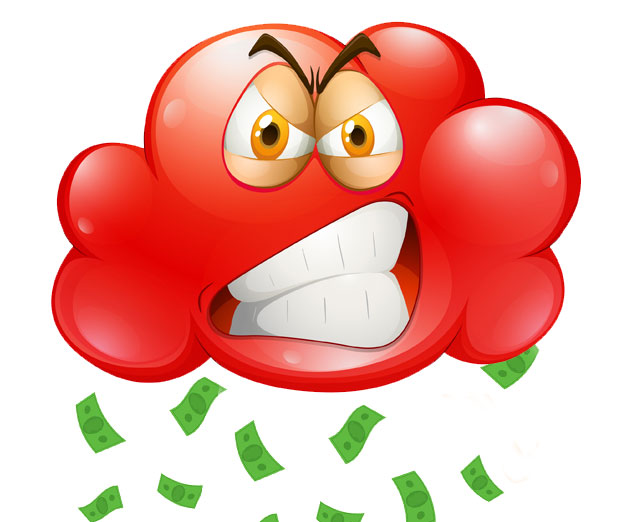 Stop wasting the cloud!
Wednesday, February 08, 2017 by Richard Harris

Some people think about the public cloud is as a "utility" - you can buy services on demand, just like electricity, or water, or heating. Each of these utilities are consumable - as you grow you can consume more, as you shrink you can consume less. In the case of the public cloud, you are consuming IT-related infrastructure and services to build, test, and run ente... Read More
---
Security Intelligence Platform from Exabeam launched
Thursday, February 02, 2017 by Michael Haynes

Exabeam has announced its new Security Intelligence Platform, designed to decrease the risk of cyber threats for organizations of any size.Recent data breaches continue to demonstrate that security management is broken; attacks using stolen or misused passwords keep rising, and companies cannot detect or respond to them effectively. Breaches now have national and intern... Read More
---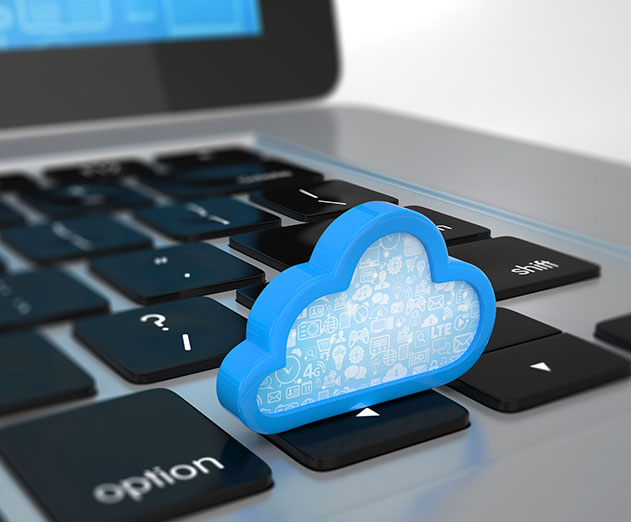 IndependenceIT pairs up with interworks.cloud
Tuesday, January 31, 2017 by Michael Haynes

IndependenceIT has announced the company's partnership with interworks.cloud. The new partnership includes the integration of Cloud Workspace Suite (CWS) software via its API with the interworks.cloud business management platform to simplify application and enable their WaaS(Workspace-as-a-Service) for CSPs(Content Service Provider), MSPs(Managed Service Provider) and I... Read More
---
The future of cloud communications
Friday, January 27, 2017 by Richard Harris

As the popularity of using Cloud-enabled platforms grows, the market for such features is quickly ballooning in size. I'm sure you've heard about this latest trend in both tech and non-tech industries of adopting the power that a Cloud platform can provide, and in turn, some really special things are happening as its evolution continues down the road. But what's the fut... Read More
---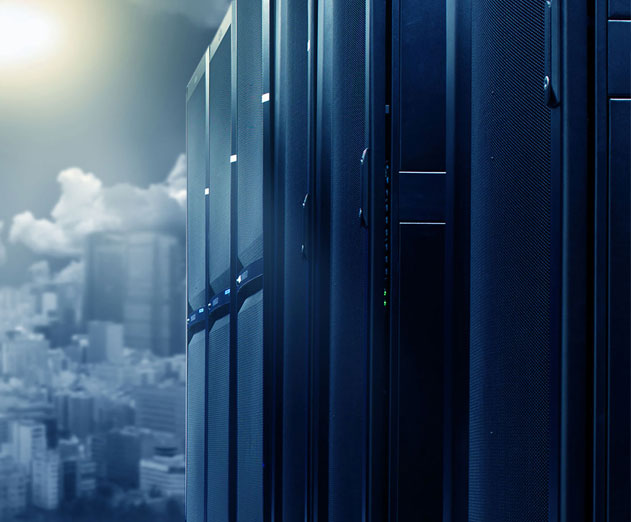 DevOps in the cloud
Monday, January 23, 2017 by Jeff Klaus

There's no question that DevOps delivers significant benefits to enterprise IT, including improved productivity and efficiency, shorter time-to-market, more reliable releases and higher levels of end-user satisfaction.Meanwhile, enterprises, attracted by the flexibility and the lack of infrastructure overhead that Cloud solutions offer — advantages that are ever more ap... Read More
---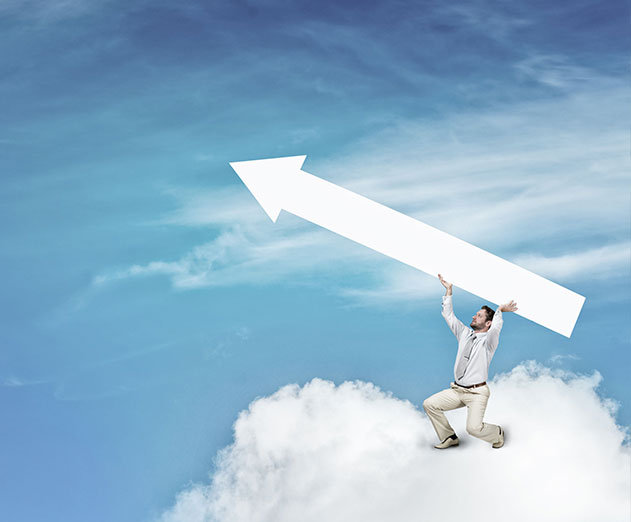 Red Hat CloudForms 4.2 released
Thursday, January 05, 2017 by Richard Harris

Red Hat announced the availability of CloudForms 4.2, the latest version of their open hybrid cloud management solution. The new solution helps IT teams increase service delivery and focus on critical, business-impacting issues by minimizing or outright eliminating the manual processes involved with rolling out new offerings.Red Hat CloudForms 4.2 offers:- Enhanced metr... Read More
---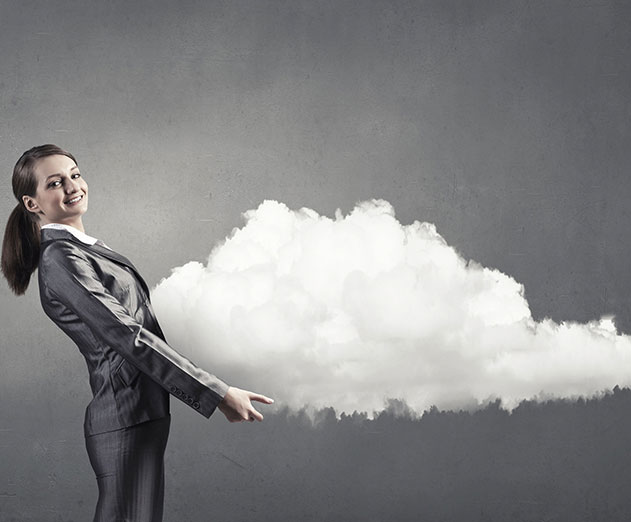 SIS launches their latest Cloud Management Platform
Friday, December 30, 2016 by Richard Harris

SIS, a U.S. provider of managed cloud services that was founded in 1982, has announced the launch of its new cloud management platform, CMP, a platform for enterprise clients. CMP is built on VMware vCloud Director and OnApp's cloud management, provisioning and billing solution for VMware vCloud Air Network, a global ecosystem of VMware service providers. These sol... Read More
---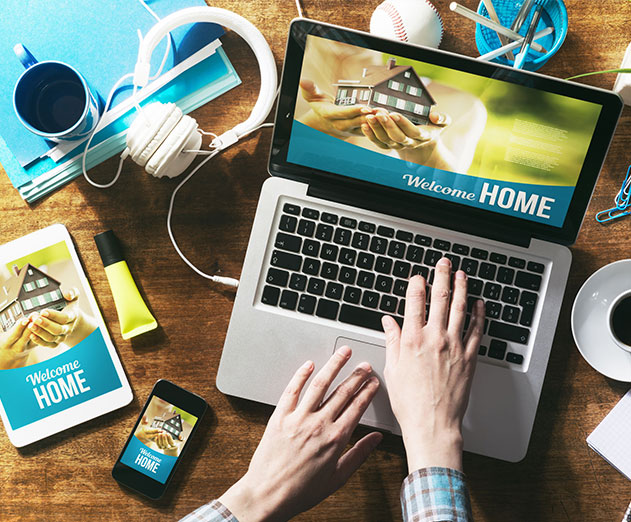 Xceligent integrates with ClientLook CRM
Friday, December 23, 2016 by Michael Haynes

Xceligent announced that its open product platform has been integrated into ClientLook, a client relationship manager (CRM) solution designed for commercial real estate professionals.This launch is part of Xceligent's continued roll out of its uniquely-designed open source platform, which enables clients and partners to license its comprehensive set of leasing intellige... Read More
---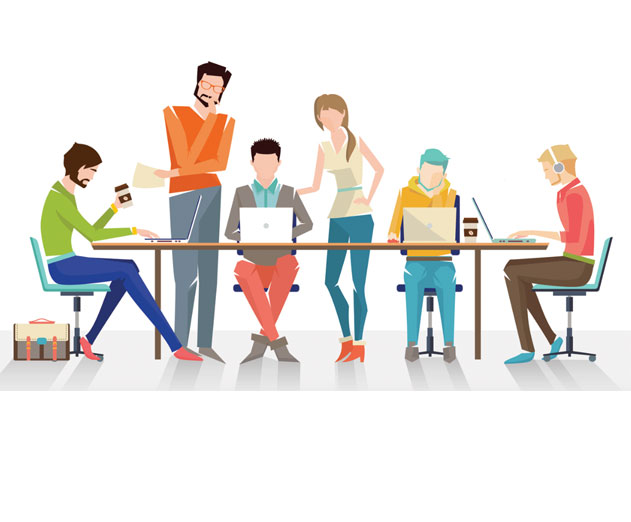 Appio is enabling small business to compete like never before
Tuesday, December 20, 2016 by Michael Haynes

Appio, a new startup out of Boston run by parent company LaunchByte, is looking to sweeping small business owners off their feet. They have developed a product to help traditional small business owners stay afloat and thrive in the rapidly growing tech ecosystem that surrounds them.Most small business owners have a dream to be successful and branch out until they are no... Read More
---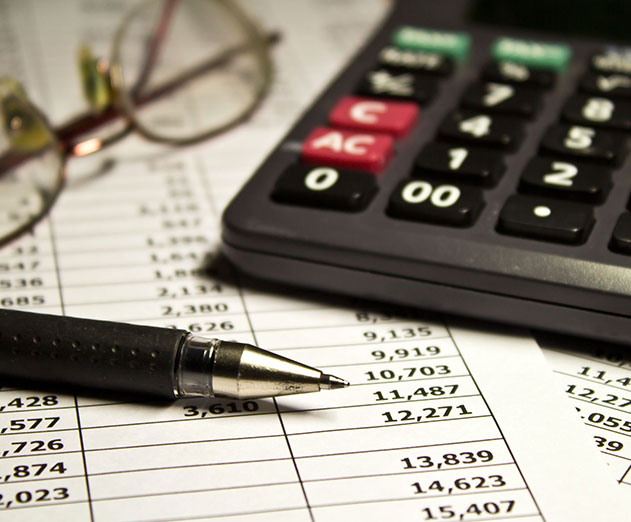 Cloud Cruiser wants to help you with your cloud services costs and usage
Monday, December 19, 2016 by Christian Hargrave

Self-service provisioning is a wonderful thing in terms of agility and time to value, but it creates problems for organizations in the form of 'sprawl,' 'Shadow IT,' and inability to tightly control cloud costs. To facilitate broad adoption and support from an IT organization, a cloud solution - be it public or private - must provide appropriate visibility and controls ... Read More
---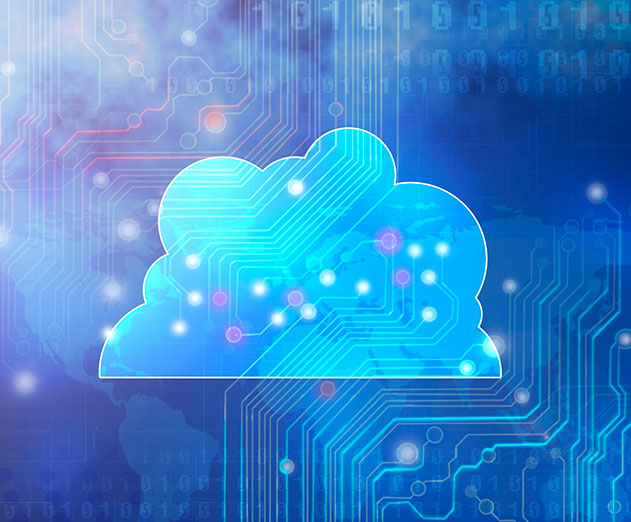 iPaaS market to be worth $2.9B by 2021
Sunday, December 18, 2016 by Richard Harris

MarketsandMarkets has published a new report that shows the iPaaS(Integration Platform as a Service) market size is estimated to grow from $528.0 Million in 2016 to $2,998.3 Million by 2021. That's a 41.5% Compound Annual Growth Rate (CAGR) during the forecast period. If this prediction comes to fruition, we can expect to see the Cloud Services industry become an e... Read More
---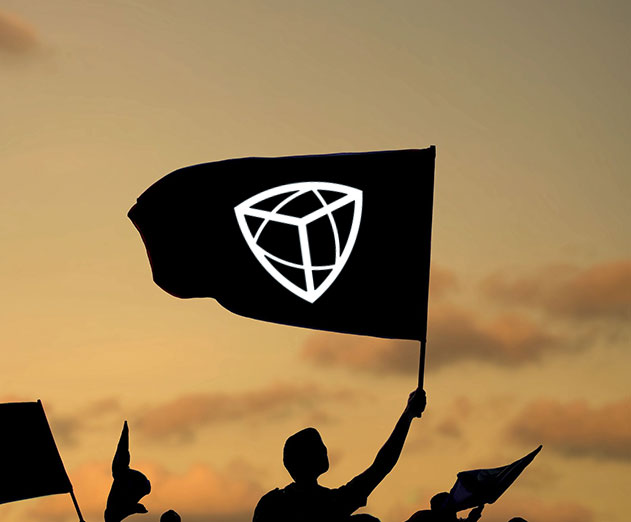 How cloud platforms are revolutionizing enterprise apps
Friday, December 16, 2016 by Michael Haynes

A new ecosystem of innovative robust enterprise applications has grown up around cloud platforms and companies that exploit these apps report achieving significant competitive advantages, says a new white paper from The FactPoint Group and ICIX. In particular, forward-looking businesses are using these new solutions running on the Salesforce App Cloud platform to replac... Read More
---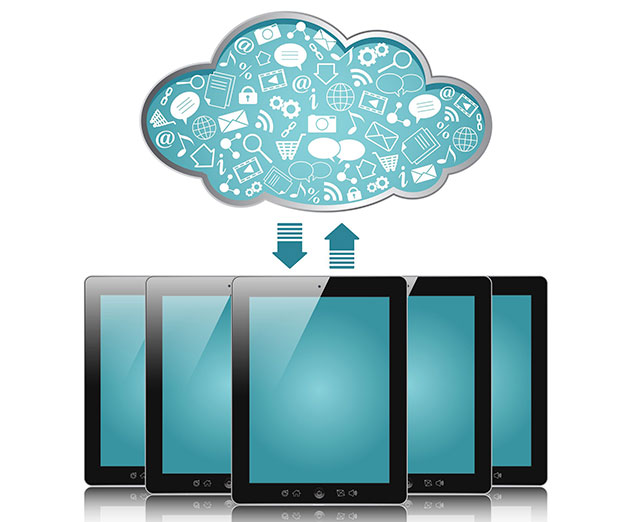 Hourly pricing for Informatica Cloud Services in Microsoft Azure launches
Thursday, December 15, 2016 by Michael Haynes

Informatica just announced the availability of hourly pricing for Informatica Cloud Services for Microsoft Azure in the Azure Marketplace. Now available as a pay-as-you-go hourly pricing model, this solution is designed to help users of the Azure cloud platform and Microsoft Cortana Intelligence Suite jump-start cloud data integration and management projects. Addit... Read More
---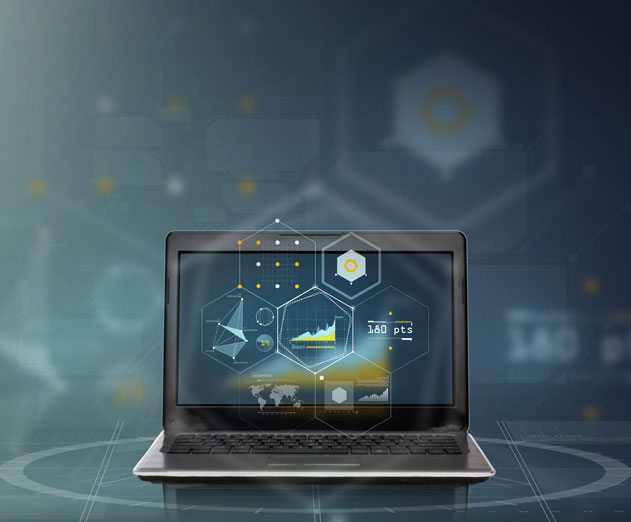 Virtual Desktop Infrastructure: The way forward in government mobility
Monday, November 28, 2016 by Edris Amiryar

Advances in technology are rapid and can be hard to keep up with, especially for large organizations. The federal government relies heavily on IT to accomplish its tasks and there is increasing demand for access to information from any location, in any geography, meaning that for federal agencies, improved mobility and mobile data security are imperative for m... Read More
---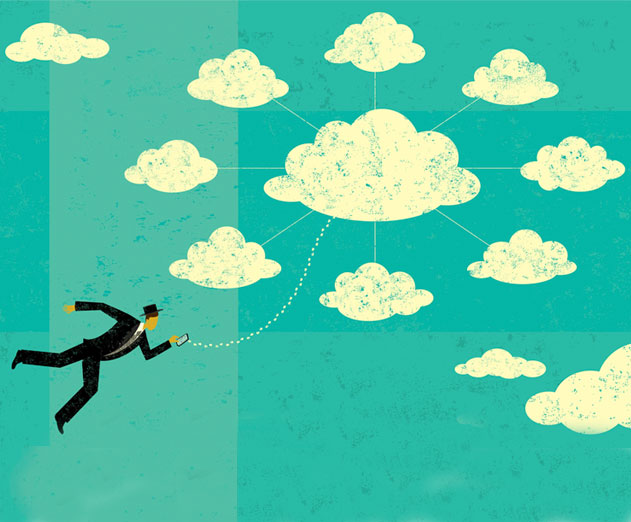 All you ever wanted to know about The Cisco Business Cloud Advisor
Monday, November 28, 2016 by Richard Harris

It's no secret - business cloud utilization is exploding today. In fact, Gartner recently predicted that by 2020, a corporate "No-Cloud" policy will be as rare as a "No-Internet" policy is today. A new Cisco-sponsored global cloud adoption study just released found further thought-provoking trends in cloud adoption. The research, spanning more than 6,100 organ... Read More
---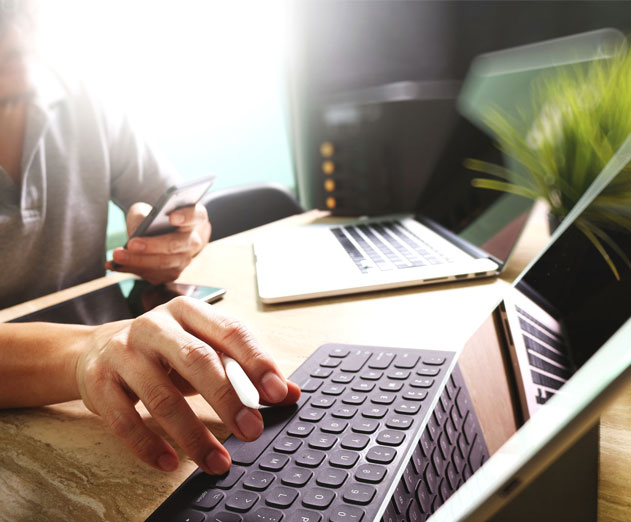 Should you buy or build a mobile app for your business?
Friday, November 11, 2016 by Glenn Chenier

The question of whether a company should Buy or Build a mobile app for their business is often portrayed as a binary choice between picking an off-the-shelf app/solution, or building a custom solution from scratch, using an in-house developer team or contracted 3rd party. The Build vs Buy landscape has many more options. Organizations looking to adopt a m... Read More
---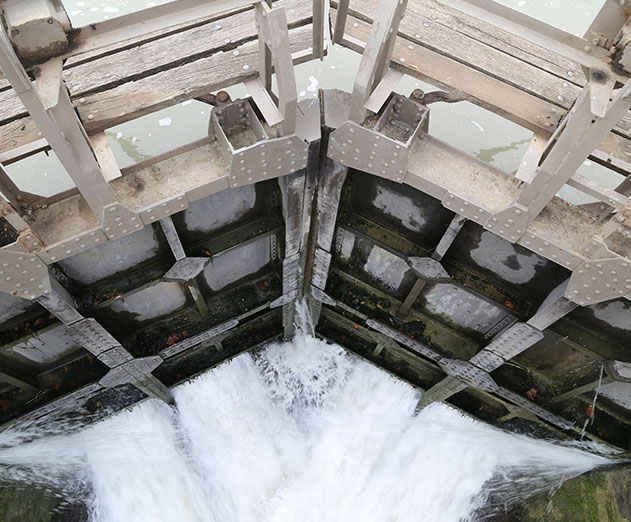 Floodgate Key Manager launches to help secure credentialing services to devices
Monday, November 07, 2016 by Michael Haynes

Icon Labs, a leading provider of security solutions for IoT and edge devices, has announced the availability of Floodgate Key Manager. This new product enables OEMs and device developers to easily add secure credentialing services to their devices. The embedded key management solution provides integration with multiple certificate authorities, including Verizon's certif... Read More
---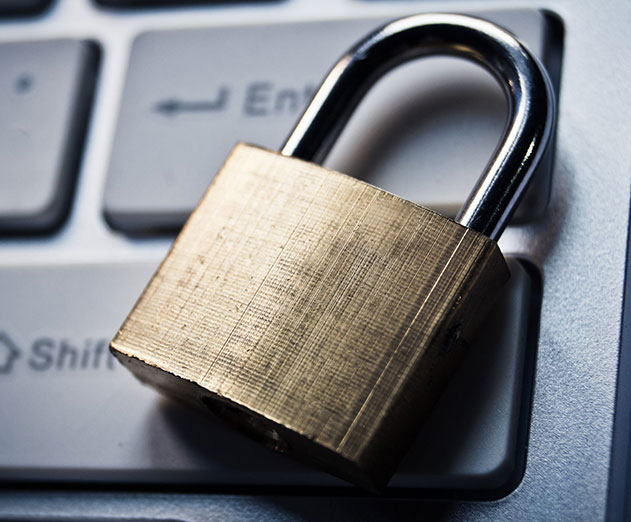 Intel Security Enhances Unified Defense Architecture
Thursday, November 03, 2016 by Michael Haynes

Intel Security has announced an enhanced unified defense architecture designed to empower organizations to more effectively protect a new digital economy of trust, time and money. No longer is our economy a physical one, but one of connected networks and systems where cybercriminals have put us on the defensive. This new second economy, has put us in a world where ... Read More
---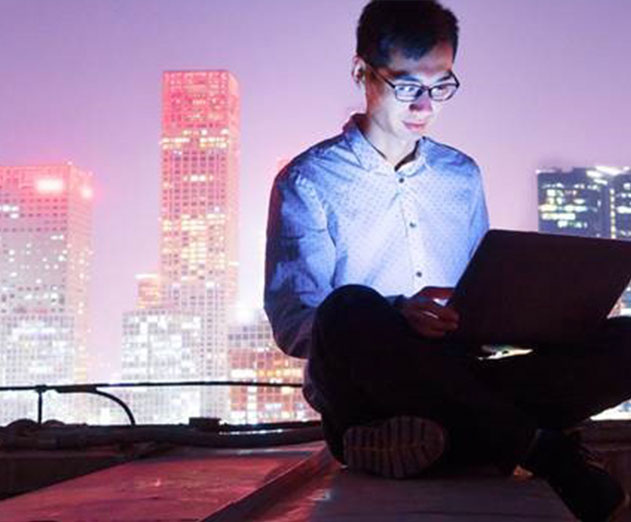 Axway just released AMPLIFY so you can run and scale API-enabled services
Thursday, November 03, 2016 by Richard Harris

Axway, a catalyst for transformation, has introduced Axway AMPLIFY, a new data integration and engagement platform that empowers organizations to unlock business value from a vast array of data sources to transform the customer experience. Developers, architects and administrators can use AMPLIFY for everything they need to power their unique inventions, from apps, conn... Read More
---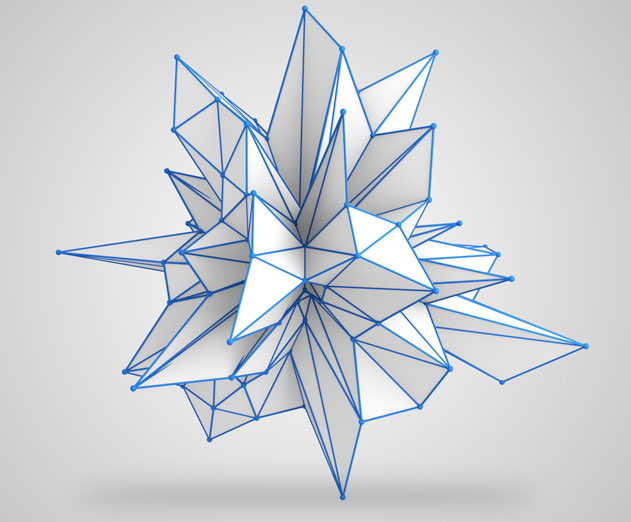 The State of Digital Transformation Report 2016
Friday, October 14, 2016 by Christian Hargrave

Ping Identity has announced the availability of "The State of Digital Transformation Report 2016," which highlights that digital transformation is a top priority and source of anxiety for enterprises, but the majority of IT decision makers have not completed technology deployments to address the initiatives that are critical to making the shift. Security and identity ac... Read More
---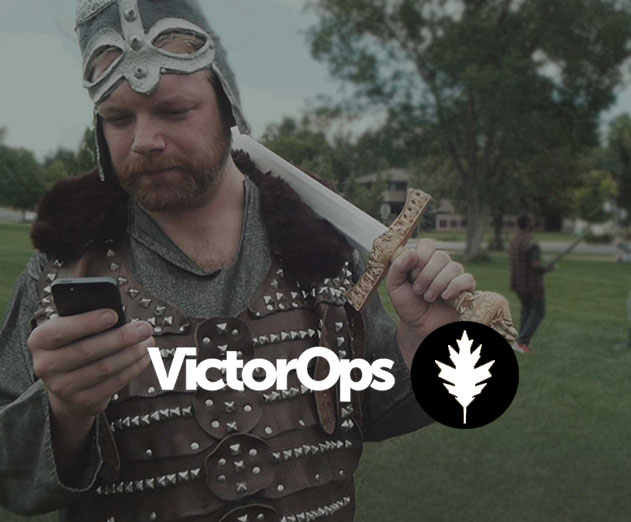 VictorOps announces a new JIRA service desk integration
Wednesday, October 12, 2016 by Michael Haynes

VictorOps announces a new bidirectional integration that connects Atlassian JIRA Service Desk with VictorOps's real-time incident management platform. This integration adds to an already comprehensive set of integrations between VictorOps and JIRA Software, HipChat, Confluence, and StatusPage.JIRA Service Desk is Atlassian's modern service management offering providing ... Read More
---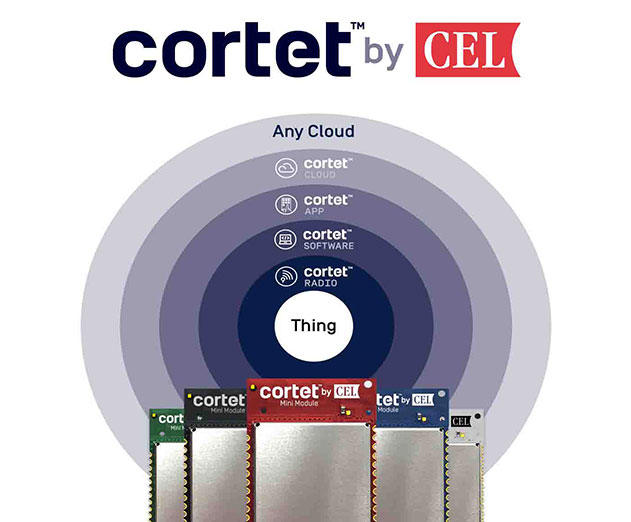 Cortet Connectivity Suite gets new features to better control IoT devices
Wednesday, October 05, 2016 by Richard Harris

CEL has announced that it has added new features for its Cortet Connectivity Suite. Cortet enables building automation, lighting control, and industrial and machine to machine (M2M) product manufacturers to confidently link their physical 'things' to the digital world.CEL's new Cortet Voice Control makes it easy for integrators and manufacturers to add natural voi... Read More
---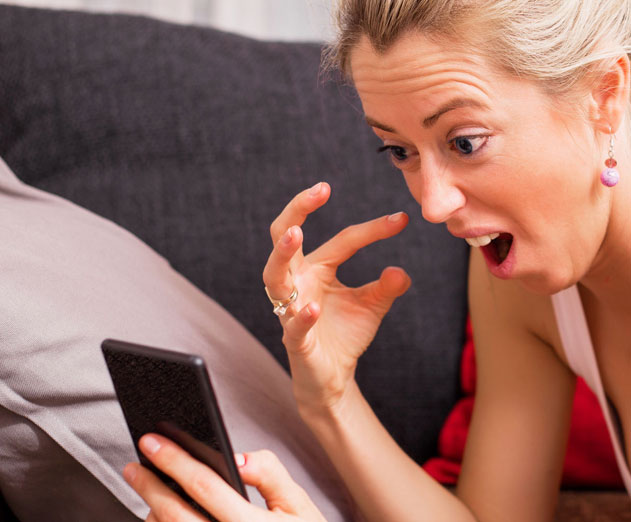 20 percent of mobile app crashes are correlated with a network issue report finds
Monday, October 03, 2016 by Michael Haynes

Apteligent just launched Custom Insights, a new feature that offers customer tools for mobile big data and data science. Apteligent used the feature internally to publish the first of many previously unknown findings in its latest industry report, "Network Crash Edition." The report reveals interactions with cloud services cause a surprisingly high number of crashe... Read More
---
Private Cloud Services From Breakthrough Technology Group Goes Hyper-Converged
Wednesday, September 28, 2016 by Richard Harris

Breakthrough Technology Group (BTG) has confirmed the evolution of its Private Cloud Services to hyperconverged architecture. Based on software-defined storage and software-defined data center, BTG Adaptable Cloud Services provide dedicated, segregated infrastructure and single tenancy in a private cloud. Hosted in its BTG's SSAE 16 certified data centers, Adaptable Clo... Read More
---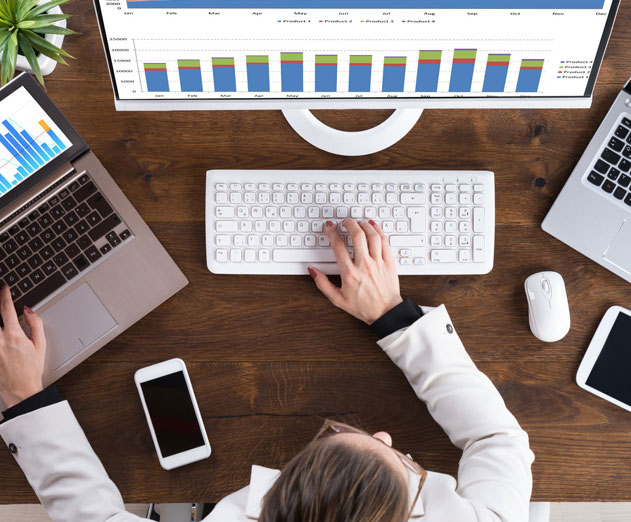 BitTitan and Dropbox Aim to Make IT Service Providers More Profitable
Friday, September 09, 2016 by Richard Harris

BitTitan has announced its go-to-market alliance with Dropbox is now globally available to IT and managed service providers. While most cloud migrations are complex and time consuming, BitTitan and Dropbox have formed a strategic alliance to simplify and accelerate the process of data migration into Dropbox Business. Available now, current BitTitan partners can enh... Read More
---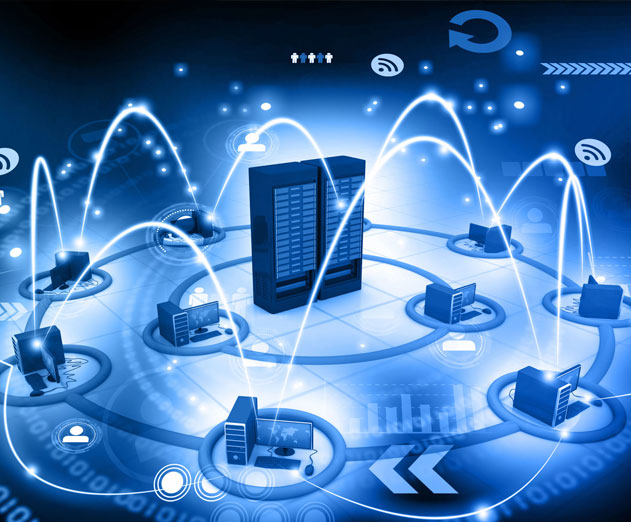 How Software Defined Networking Is Changing App Development
Thursday, September 08, 2016 by Richard Harris

Midokura is a global software innovator in network virtualization founded in 2010. The co-founders began their careers building distributed systems for the world's preeminent e-commerce website: Amazon.com. Recognizing that companies around the world faced similar challenges and needed networking infrastructure not found in conventional networking, they applied th... Read More
---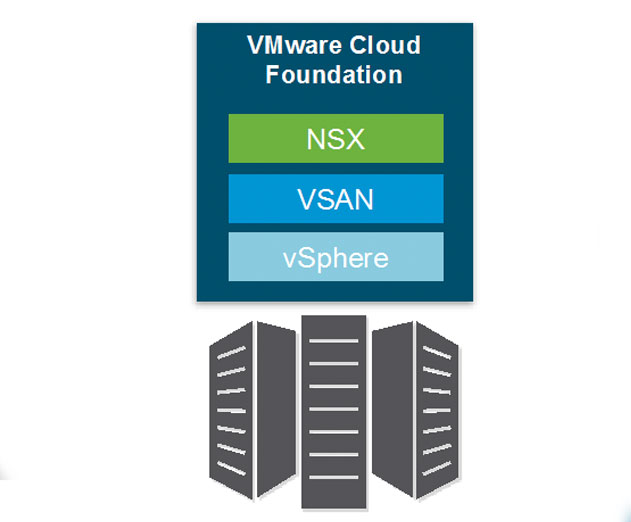 Hybrid Cloud Strategy New With VMware Cross-Cloud Architecture
Tuesday, August 30, 2016 by Stuart Parkerson

VMware has announced a new aspect of its hybrid cloud strategy with the new VMware Cross-Cloud Architecture which provides the ability to run, manage, connect, and secure applications across clouds and devices in a common operating environment.In support of the company's cloud strategy, VMware also announced the following:- VMware Cloud Foundation is a unified... Read More
---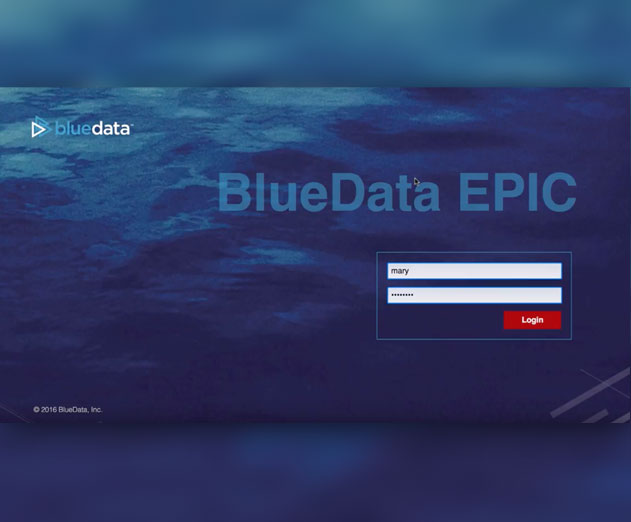 BlueData EPIC Software Platform on AWS for Enterprise Is Here
Tuesday, July 12, 2016 by Stuart Parkerson

BlueData has released the enterprise edition of its BlueData EPIC software platform on Amazon Web Services (AWS) and other public clouds in the coming months including Microsoft Azure and Google Cloud Platform.BlueData facilitates the deployment of Big Data infrastructure and applications, leveraging embedded Docker container technology. The BlueData EPIC software platf... Read More
---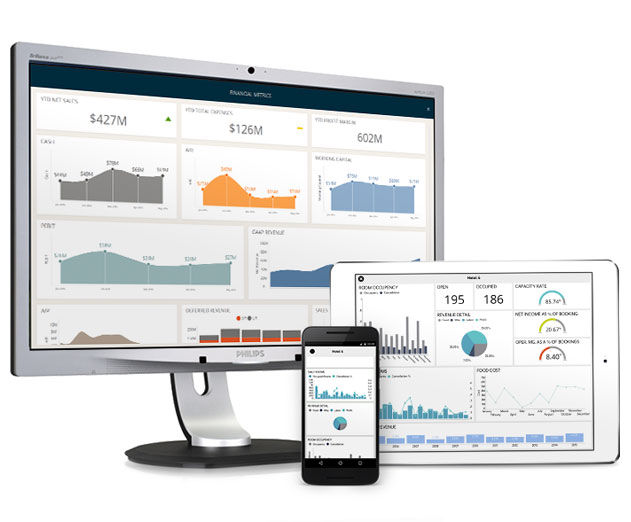 ReportPlus Desktop for Windows Launches
Monday, July 11, 2016 by Stuart Parkerson

Infragistics has released ReportPlus Desktop for Windows, a cloud-based or on premise self-service BI and data visualization solution. Also new are updates to ReportPlus Mobile apps which now ship with new features for iOS and Android, along with the just released ReportPlus Embedded for ISV's looking to create desktop, web and native mobile applications.ReportPlus othe... Read More
---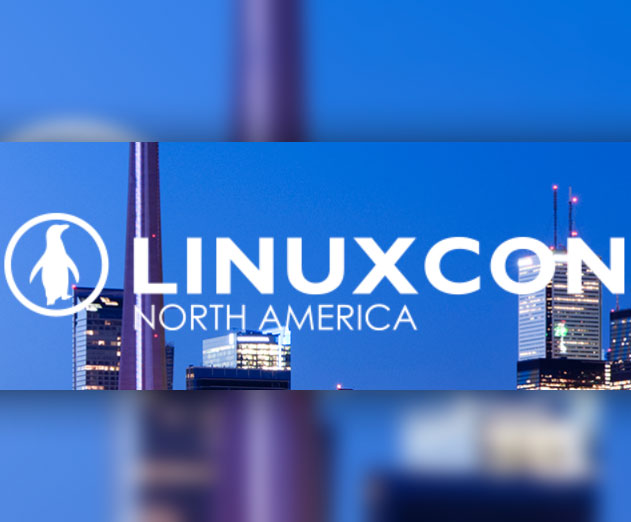 LinuxCon Conference Delves Deep into Open Source, Containers and Virtualization
Thursday, July 07, 2016 by Stuart Parkerson

The Linux Foundation is again hosting its annual LinuxCon conference which will be held on August 22 – 24 in Toronto, Canada offering the opportunity for developers, sys admins, architects and all types and levels of technical talent to gather together at one event for education, collaboration and problem-solving for the Linux platform.The event offers more than 100 ses... Read More
---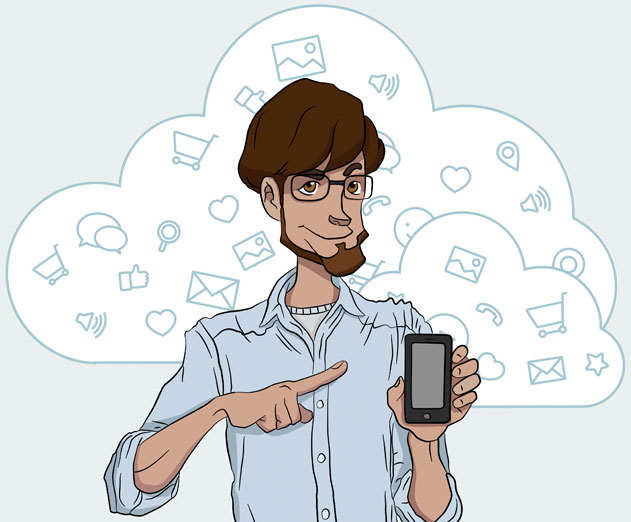 Autodesk Adds New APIs and SDKs to Forge Cloud Development Platform
Friday, June 17, 2016 by Stuart Parkerson

Autodesk has announced new functionality to its Forge platform, including new cloud application development tools and services cloud developers. The Forge platform offers a set of cloud services that connects design, engineering, visualization, collaboration, production and operations workflows. Application programming interfaces (APIs) and software developmen... Read More
---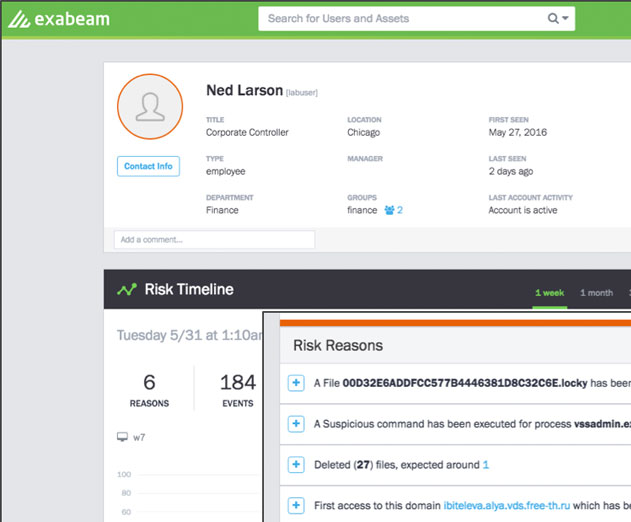 Exabeam Releases Security Intelligence Platform for Early Detection of Ransomware
Thursday, June 16, 2016 by Richard Harris

Exabeam has released Exabeam Analytics for Ransomware, a new behavior-based security intelligence platform designed for early detection of ransomware across a corporate network. Exabeam can detect ransomware movement and activity in the network, the servers, workstations, BYOD devices, and cloud services.Exabeam detects ransomware as it first enters the network and begi... Read More
---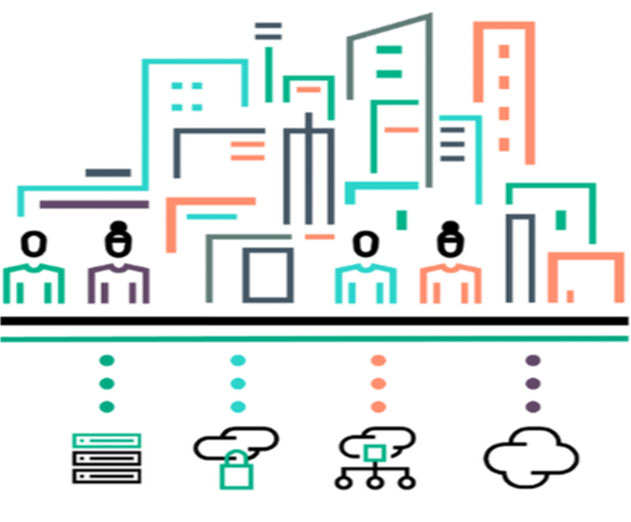 HPE Announces New Functionality to Helion Cloud Platform
Friday, June 10, 2016 by Richard Harris

Hewlett Packard Enterprise (HPE) has announced a number of updates to its HPE Helion Cloud platform which provides a multi-cloud management and cloud native application platform.Helion includes full-stack infrastructure automation to enable delivery of secure IT services and applications, and provides a common self-service storefront for IT and developers. It provides a... Read More
---
Red Hat Summit to Be Held in San Francisco June 27 - 30
Friday, May 27, 2016 by Richard Harris

The Red Hat Summit will be held June 27 – 30 at the Moscone Center in San Francisco. The open source technology event will showcase the latest innovations in cloud computing, platform, virtualization, middleware, storage, and systems management technologies. The event will include:General Sessions - There are 6 general sessions intended for all Red Hat Summit attendees.... Read More
---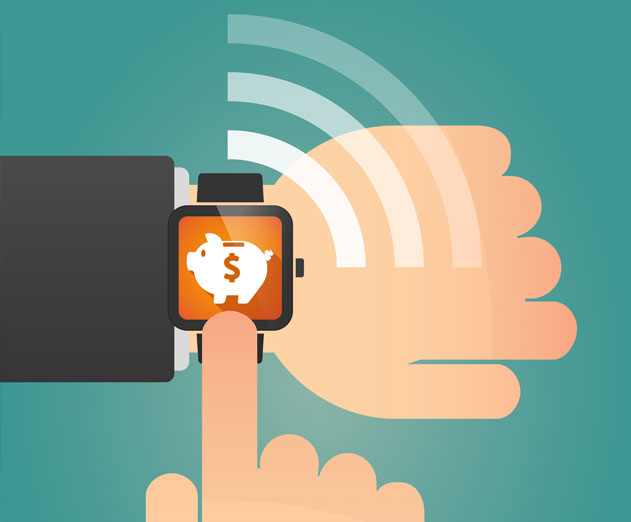 Commercial IoT Revenue on the Rise
Friday, May 20, 2016 by Stuart Parkerson

The Technology Business Research 4Q15 Commercial IoT Benchmark shows that total commercial IoT revenue among 21 benchmarked companies grew 14.8% year-to-year in 4Q15, reaching $6.7 billion.TBR's Commercial IoT Benchmark examines the trends and revenues in the commercial IoT market, geographies and use cases, and highlights leaders and laggards in each segment. The bench... Read More
---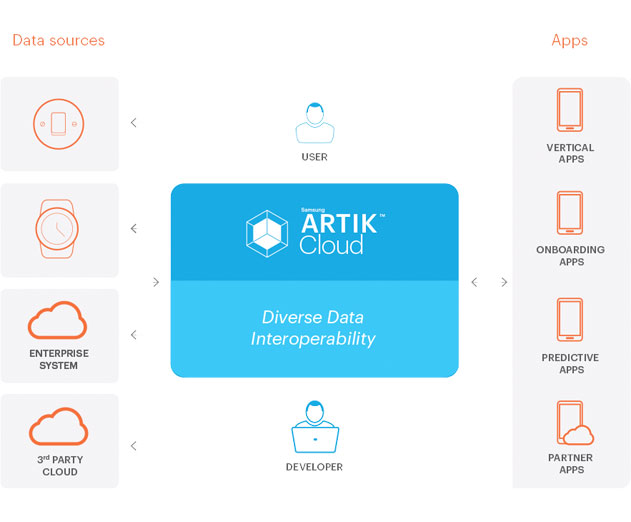 SAMSUNG ARTIK Cloud Offers New Open Data Exchange Platform for IoT
Friday, April 29, 2016 by Stuart Parkerson

Samsung today announced the SAMSUNG ARTIK Cloud, offering an new open data exchange platform designed to connect devices and applications. The platform provides open APIs and tools to securely collect, store, and act on any data from any connected device or cloud service. Using these APIs and tools, companies can bring new Internet of Things (IoT) solutions and ser... Read More
---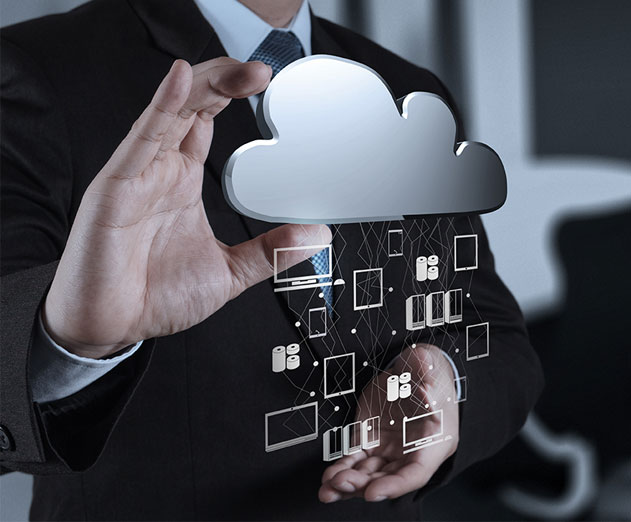 How to Accelerate Your DevOps Application Workflow
Thursday, April 21, 2016 by Val Bercovici

In today's digital economy, cloud platforms enable startups to disrupt any business, no matter how established. It's also the key technology driving innovation within enterprises.Innovation is solving new problems that companies don't even know exist, and DevOps is an increasingly popular organizational structure which lets you optimize both your innovation and operatio... Read More
---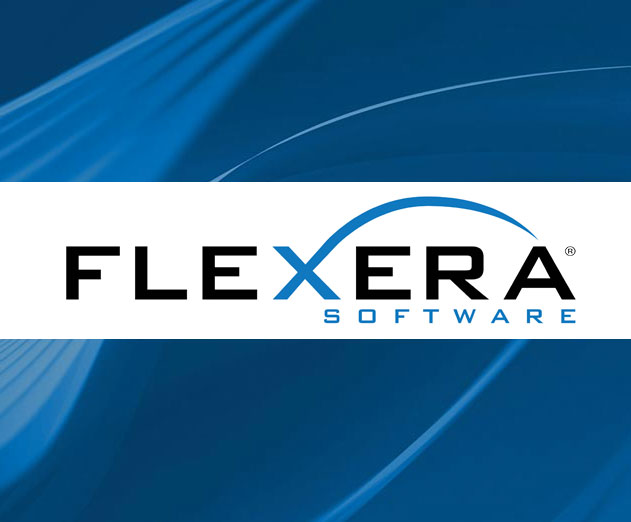 Flexera Software Introduces New Cloud Infrastructure Optimization Platform
Friday, April 15, 2016 by Stuart Parkerson

Flexera Software has launched FlexNet Manager for Cloud Infrastructure, a solution addressing the management of cloud Infrastructure-as-a-Service (IaaS). The platform gives organizations centralized visibility into their cloud services use providing the ability to track, manage and optimize cloud services usage.The initial release of FlexNet Manager for Cloud Infrastruc... Read More
---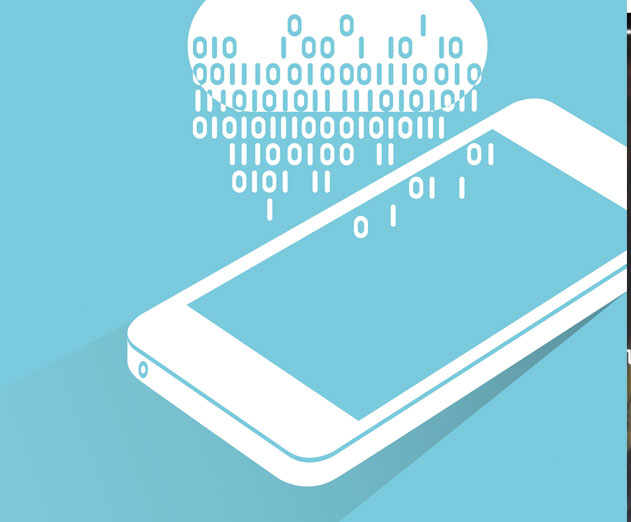 Cloud Hosting Provider iland Announces New API and SDKs
Monday, April 04, 2016 by Stuart Parkerson

Cloud hosting provider iland has announced its new cloud API, providing companies with the ability to access cloud data, deploy workloads, and integrate the iland cloud into their own management tools. Along with the Restful API release, the company is releasing Python, Java and Golang software development kits (SDKs).The iland Enterprise Cloud Services-Advanced Securit... Read More
---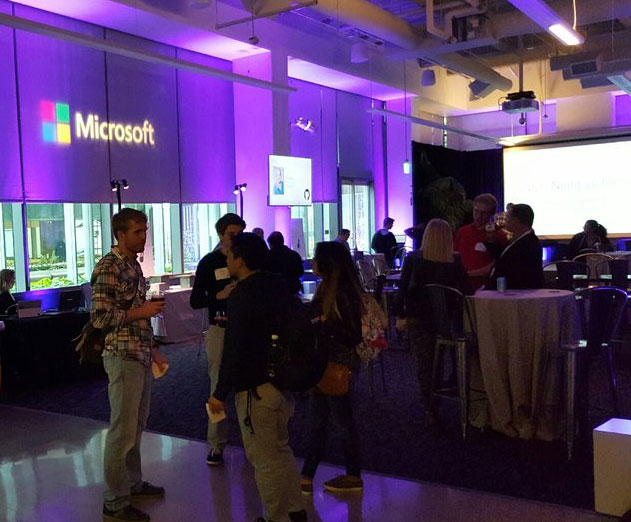 Microsoft Announces New Developer Tools at Build 2016
Friday, April 01, 2016 by Richard Harris

Microsoft made several announcements at Build 2016, the company's annual developer conference. Among the announcements were improvements to the Cortana Intelligence Suite, previews of new cloud services and toolkits, and the release of Windows 10 Anniversary Update which will offers new functionality for the Universal Windows Platform.Cortana Intelligence SuiteMicrosoft... Read More
---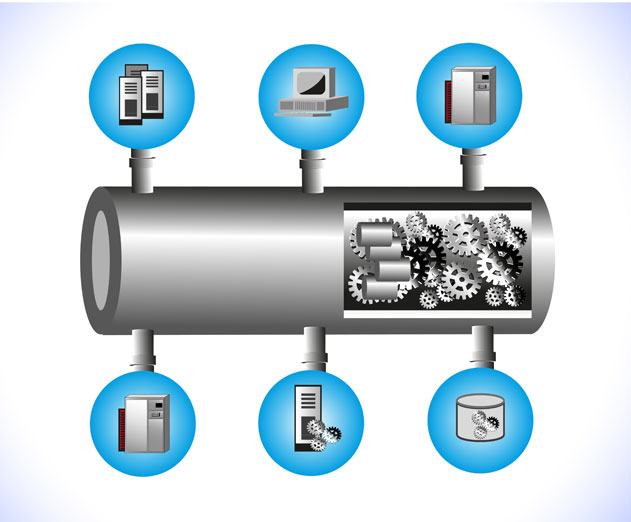 Study Shows Developers Wield Clout When Choosing an Organization's Technology
Wednesday, March 30, 2016 by Richard Harris

According to a recent survey, developers are playing a critical role in determining the IT technologies used by companies today. The annual "Future of Application Development and Delivery Survey" was performed by NGINX and received responses from more than 1,800 IT professionals.According to the survey report, 74 percent of respondents said developers are responsible fo... Read More
---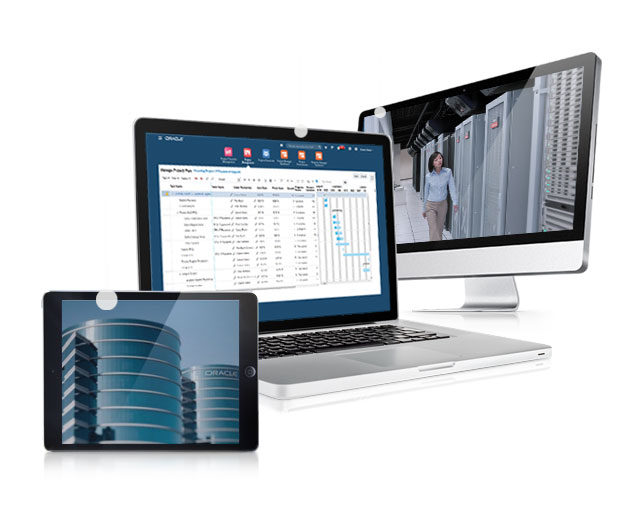 Oracle's Cloud Services Now Offers On Premises Datacenter Offering
Monday, March 28, 2016 by Stuart Parkerson

Oracle has launched the Oracle Cloud at Customer, which allows companies to access Oracle's cloud services in their datacenter and offers a stack that is 100 percent compatible with the Oracle Cloud but available on-premises. Companies can use the platform for disaster recovery, elastic bursting, dev/test, lift-and-shift workload migration, and a single API and scr... Read More
---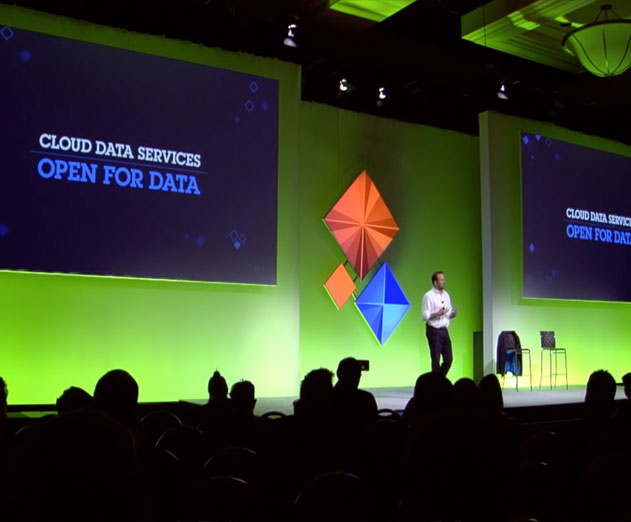 How Open for Data Reinforces IBM's Capability to Provide Cloud-Based Services
Thursday, March 10, 2016 by Richard Harris

Adam Kocoloski, CTO for IBM Analytics Platform Services, reached out to discuss the IBM Cloud Data Services portfolio of managed services for data and analytics which provides over 25 services on the IBM Cloud. The solutions are designed to help developers build, deploy and manage web and mobile applications and enable data scientists to discover hidden trends usin... Read More
---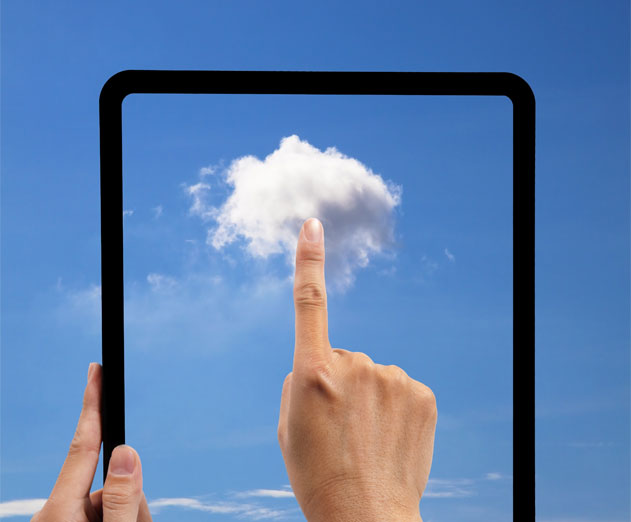 Why Companies Are Leveraging Hybrid Cloud for Apps
Wednesday, March 09, 2016 by Stuart Parkerson

Malcolm Ross, Vice President of Product at Appian recently spoke with us about the trend of deploying business applications in a hybrid cloud environment and the benefits of doing so. He has been directly involved in the implementation and development of enterprise software solutions for over 20 years, and has seen a lot of change in the industry over time.ADM: Wha... Read More
---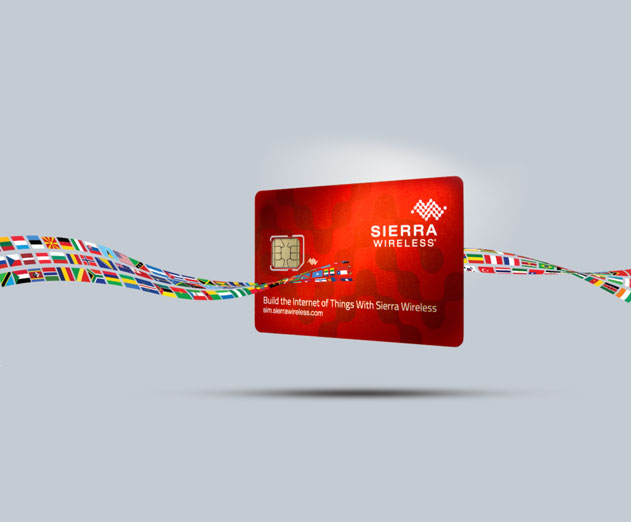 Sierra Wireless New IoT Smart SIM technology and Connectivity Service
Friday, February 19, 2016 by Richard Harris

Sierra Wireless has announced a new Smart SIM technology and connectivity service offering a fully integrated device-to-cloud solution, including hardware, managed connectivity, and cloud services for multi-operator, multi-regional IoT deployments. The Smart SIM automatically selects networks based on the best service available in any given location. It comes with ... Read More
---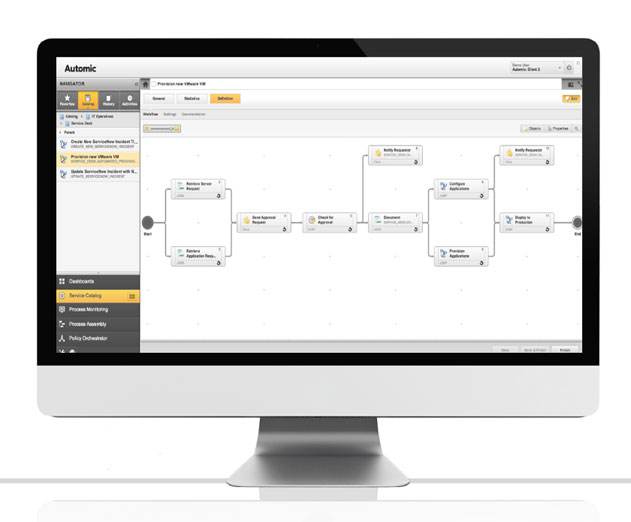 Automic Released New Microsoft Azure Cloud DevOps Solution
Friday, February 19, 2016 by Stuart Parkerson

Automic has introduced a new Microsoft Azure Action Pack plug-in that integrates with Automic Release Automation and Service Orchestration products. Available from the Automic Marketplace, this new integration allows companies to use Automic to control Azure resources and applications from within their central automation platform.The Microsoft Azure Action Pack allows I... Read More
---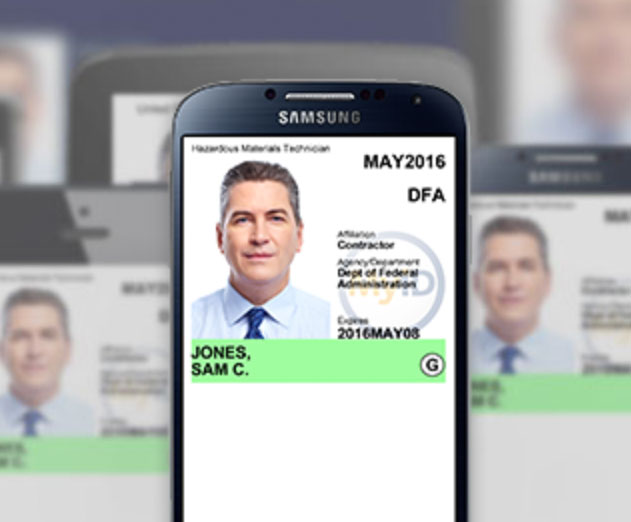 Intercede Releases New High Level Mobile Security Solution
Sunday, February 14, 2016 by Richard Harris

Intercede has released RapID, a security solution that delivers password and token free access to cloud services from mobile applications. In addition, RapID incorporates PKI based authentication and encryption to provide security for business and consumer applications. The solution is designed to establish trusted relationships between end users and services providers ... Read More
---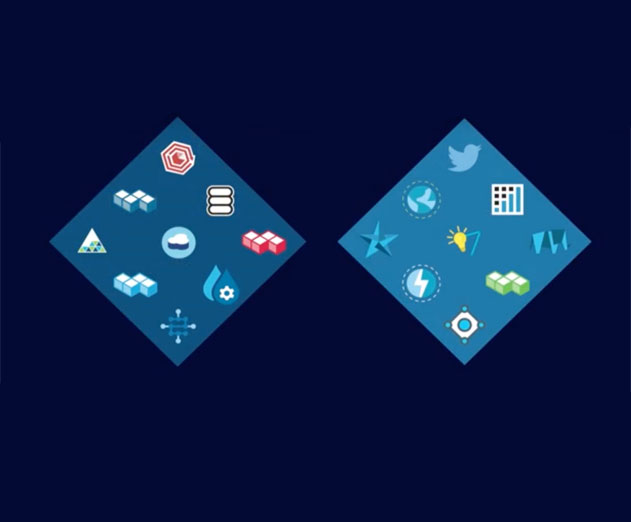 IBM Adds 25 New Cloud Data Services to the IBM Cloud
Monday, February 08, 2016 by Stuart Parkerson

IBM is adding 25 new services on the IBM Cloud. These solutions are designed to help developers build, deploy and manage web and mobile applications and enable data scientists to facilitate data and analytics analysis in the cloud. The new IBM hybrid cloud services can be deployed across multiple cloud providers and are based on open source technologies that includ... Read More
---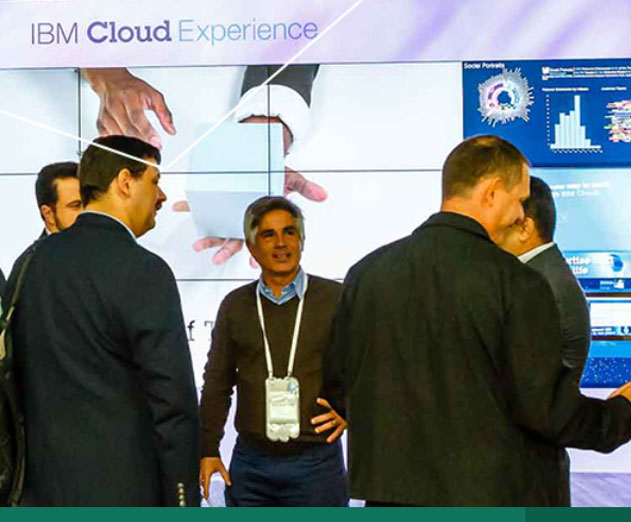 InterConnect 2016 Delves Into Cloud & Mobile Technologies
Friday, February 05, 2016 by Richard Harris

Over 24,000 people will gather together to take a deep dive into cloud & mobile technologies at InterConnect 2016 which will be held at the MGM Grand & Mandalay Bay in Las Vegas, NV on February 21 – 25.The IBM sponsored event will offer tutorials and courses on cloud & mobile tools and open standards technologies for all phases of the app development lifecyc... Read More
---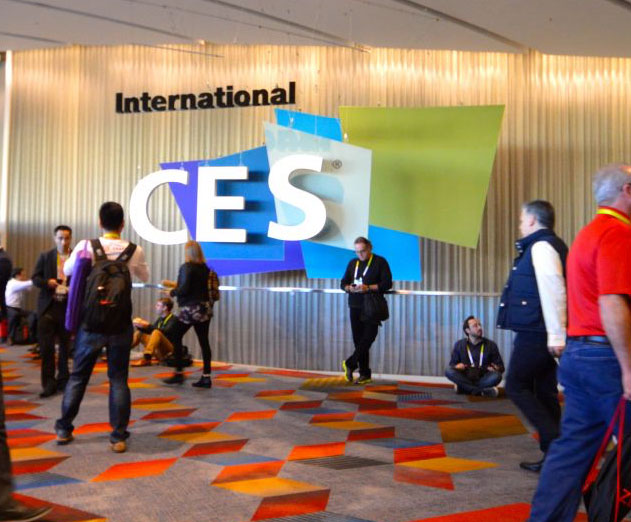 AppDynamics Weighs In with Post-CES Insight
Tuesday, January 19, 2016 by Stuart Parkerson

To get insight into how trends at CES will impact the app development community, we reached out to Prathap Dendi, General Manager for Emerging Technologies at AppDynamics, who has been active in implementing ways to increase the software footprint in the Internet of Things. Dendi most recently was Vice President, General Manager at Electric Cloud, where he helped i... Read More
---
MediaTek Labs Releases LinkIt Smart 7688 IoT Development Platform
Monday, December 28, 2015 by Richard Harris

MediaTek Labs new LinkIt Smart 7688 IoT development platform is the company's latest addition to the LinkIt portfolio of development platforms offering IoT developers a variety of programming options for rapid development of advanced Wi-Fi based devices such as IP cameras, surveillance devices, smart appliances and Wi-Fi gateways that make use of cloud services.The plat... Read More
---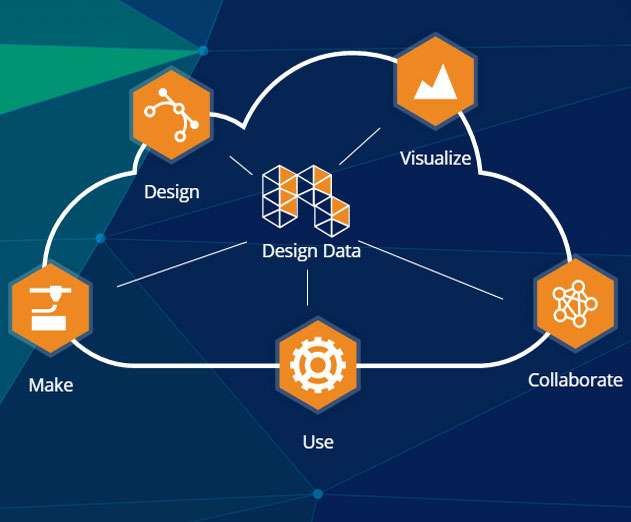 Autodesk Launches Forge IoT Initiative Including a New PaaS
Thursday, December 03, 2015 by Stuart Parkerson

Autodesk has announced its new Forge initiative, offering a cloud connected ecosystem in support the Internet of Things (IoT). The initiative consists of three components which include a new platform-as-a-service (PaaS) offering, a developer program, and a $100 million investment fund.The Forge PaaS Platform is a set of cloud services that span early stage design, engin... Read More
---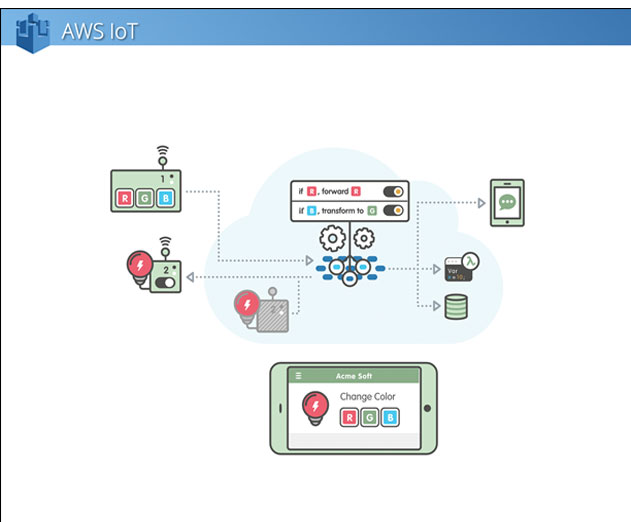 AWS Launches Beta of AWS IoT Cloud Services for Connected Devices
Wednesday, October 28, 2015 by Stuart Parkerson

The new beta AWS IoT offers a managed cloud platform that lets connected devices securely interact with cloud applications and other devices. AWS IoT can support billions of devices and trillions of messages, and can process and route those messages to AWS endpoints and to other devices reliably and securely. With AWS IoT, applications can keep track of and commun... Read More
---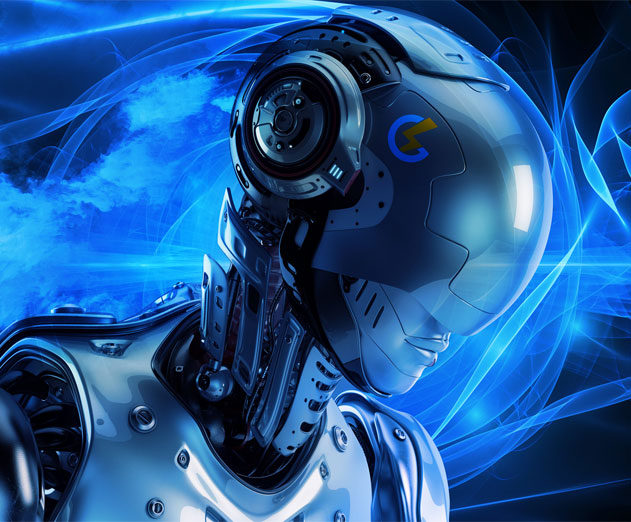 Marmalade Offers New Backend-as-a-Service for Cross Platform Game Developers
Tuesday, October 20, 2015 by Stuart Parkerson

Marmalade is now offering Marmalade Game Services offering a new backend service powered by GameSparks, a cross platform Backend-as-a-Service (BaaS) provider for games. Through the GameSparks platform and integration via their C++ SDK, Marmalade Game Services allows developers to build the server-side features of their game, offering the ability to connec... Read More
---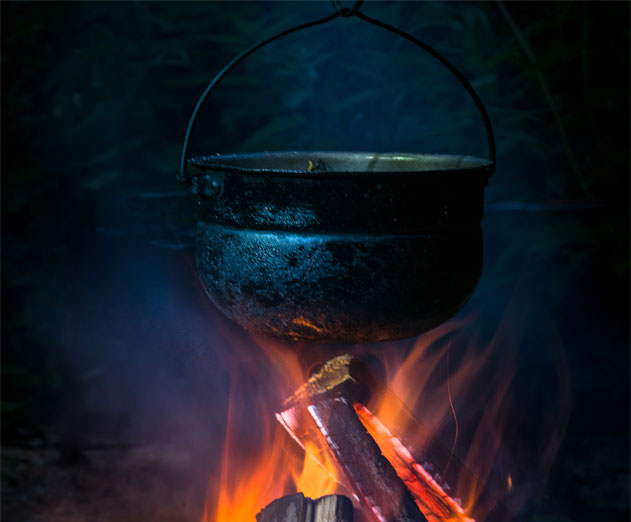 DevOps and Agile Lessons from the Story of Stone Soup
Saturday, October 17, 2015 by Pete Waterhouse

I love the old stone soup story. A nifty tale of how hungry travelers with nothing more than a cooking pot, water and a large stone, managed to get curious townsfolk to contribute ingredients to the 'stone soup' they were cooking. A wonderful soup, that never quite reached its full potential because it lacked a few essentials. Finally, after the villagers had contribute... Read More
---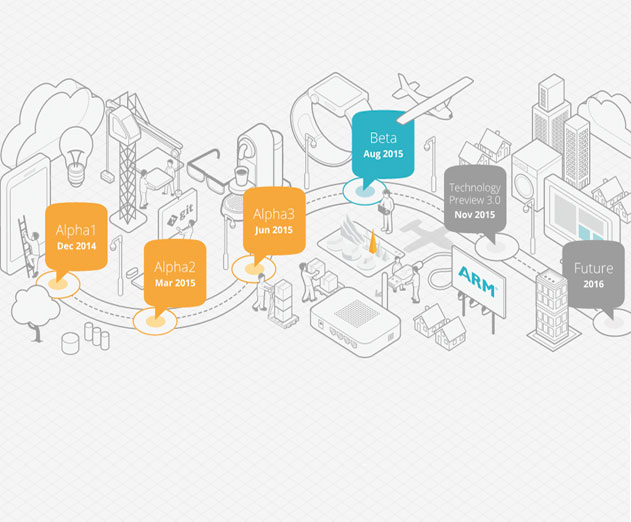 ARM mbed OS for the IoT Now In Beta
Tuesday, September 22, 2015 by Richard Harris

ARM has announced the ARM mbed OS is now available for beta testing. In addition to the OS release, ARM has announced the mbed Device Connector Beta, mbed Client Beta, mbed Device Server 2.5, and mbed TLS 2.1.0 are scheduled to be released over the next few weeks. Here is a full rundown of the releases:mbed OSThe beta mbed OS is an open source embedded operating sy... Read More
---
Salesforce Announces New IoT, Analytics and Cloud Services at Dreamforce 2015
Monday, September 21, 2015 by Stuart Parkerson

It's hard to overwhelm San Francisco with a software conference, however with over 150,.000 people attending Saleforce's Dreamforce conference, the city was at busting at its seams with technology representatives from across the globe.During the conference, Salesforce announced several new initiatives to help strengthen its position of offering companies an ever expandi... Read More
---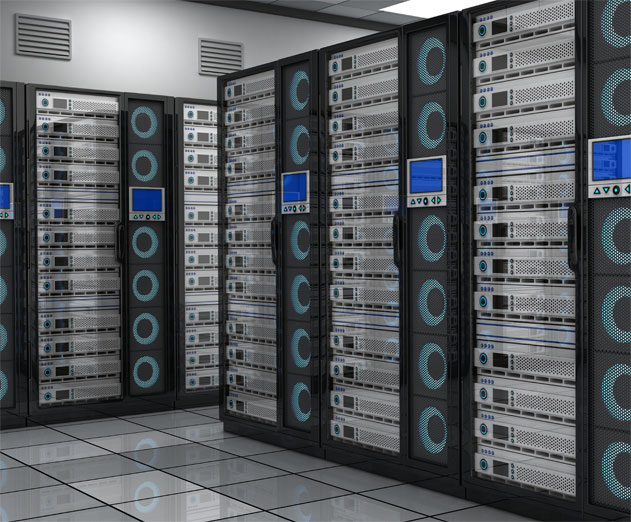 In the Year Ahead, Enterprise Mobility Will Hinge on the Back End
Saturday, September 12, 2015 by Cathal McGloin

This year demand for enterprise mobility has escalated. With increasing volume and sophistication of mobile app projects, organizations must now pay special attention to how they integrate mobile apps with back-end systems in an efficient and affordable way. According to a recent survey of global customers at Red Hat, back-end integration and security ranked at the... Read More
---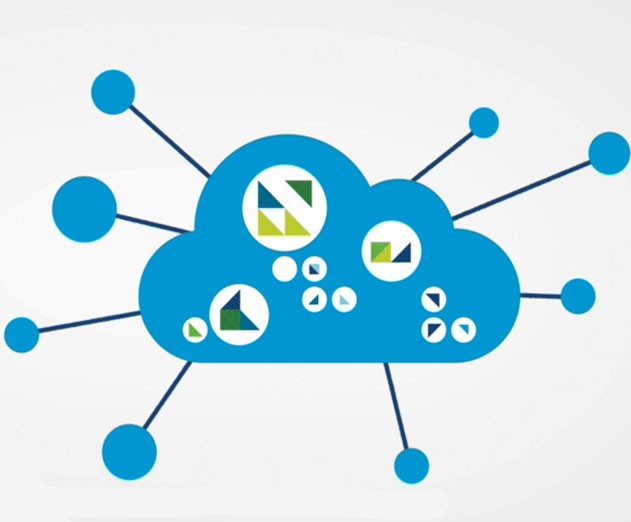 VMware Launches Ambitious Enhancements to Cloud Services Portfolio
Wednesday, September 02, 2015 by Stuart Parkerson

VMware has released among its most significant and expansive enhancements to its hybrid cloud platform offering public cloud services and software-defined solutions.VMware's unified hybrid cloud platform enables customers to create one environment based on VMware vSphere across the private and public cloud to build, run and deliver any traditional or cloud-native applic... Read More
---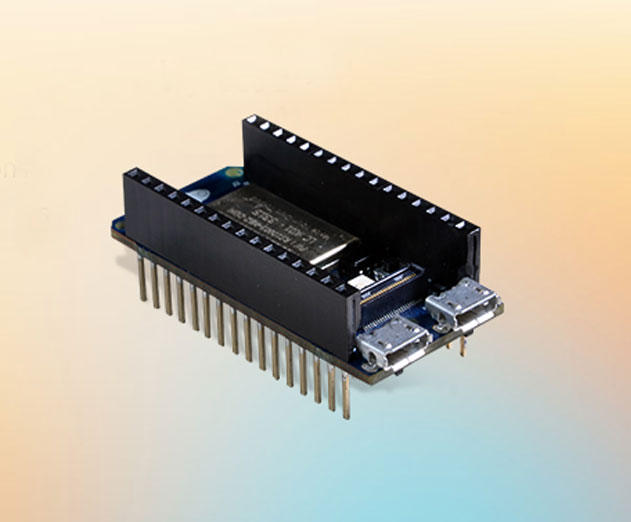 WyzBee Offers a New End to End IoT Platform for Device Makers
Tuesday, August 25, 2015 by Richard Harris

Redpine Signals has launched the WyzBee platform, a new IoT platform for device makers that includes a flexible hardware platform, development environment and cloud software and services framework. The WyzBee IoT platform provides the opportunity to reduce the time it takes to develop and bring to market new IoT devices by providing integrated sensing, computing, c... Read More
---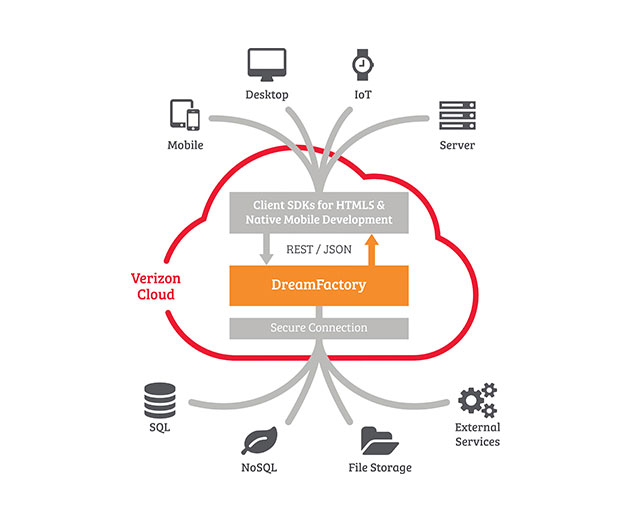 DreamFactory REST API Platform Now Available on Verizon Cloud
Wednesday, August 19, 2015 by Richard Harris

DreamFactory's REST API platform is being combined with Verizon's cloud services to deliver a cloud-first development environment to help developer's prototype, deploy and scale applications for mobile, web, and IoT. The new DreamFactory-Verizon Partner Solutions portal provides a way for developers to access RESTful API services hosted on IaaS, plus the portal fac... Read More
---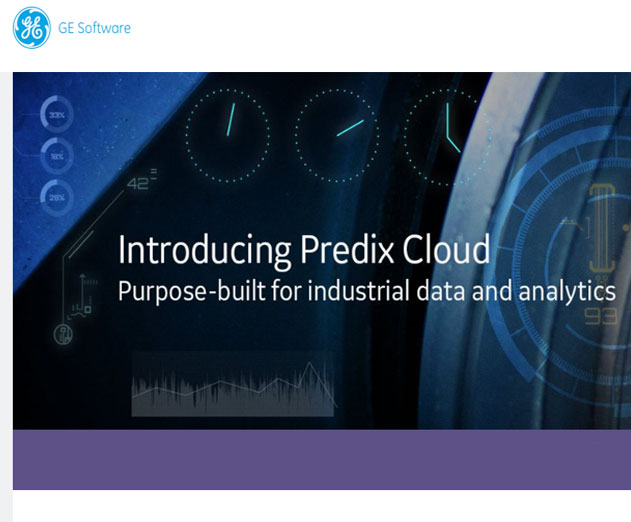 GE's Predix Cloud to Usher in a New Era for Industrial Data and Analytics
Monday, August 10, 2015 by Stuart Parkerson

GE is entering the cloud services market with Predix Cloud, a cloud solution designed specifically for industrial data and analytics. Predix Cloud is offered as a platform-as-a-service (PaaS) to help companies capture and analyze large volumes, velocities and varieties of machine data within a highly secure, industrial-strength cloud environment. Predix Cloud will ... Read More
---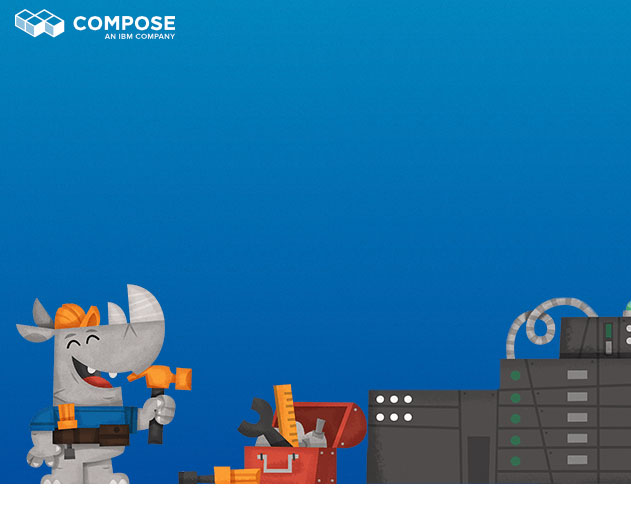 IBM Expands Cloud Services with Compose Acquisition
Tuesday, July 28, 2015 by Richard Harris

IBM has acquired Compose which will become part of the IBM's Cloud Data Services (CDS) group. Compose will expand IBM's portfolio of DBaaS (database as a service) offerings.Compose's platform of DBaaS offerings supports efforts by app developers to build production-ready databases for modern web apps. Compose's cloud hosted database solutions facilitate database setup, ... Read More
---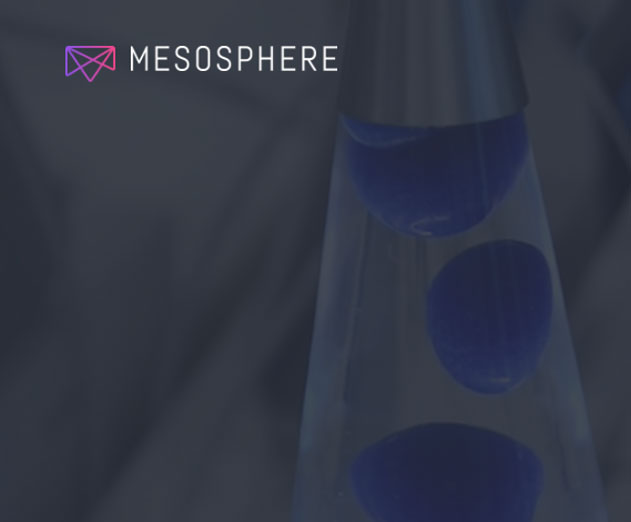 New Mesophere SDK Gives Data Center Developers a Shiny New Tool
Thursday, July 16, 2015 by Stuart Parkerson

Mesosphere, who in 2013 introduced its Datacenter Operating System (DCOS) for managing cloud and datacenter resources at scale, has created a new developer program which includes a software development kit (SDK) and certification program for developers building distributed services for its platform. Mesosphere's platform supports a class of applications which are b... Read More
---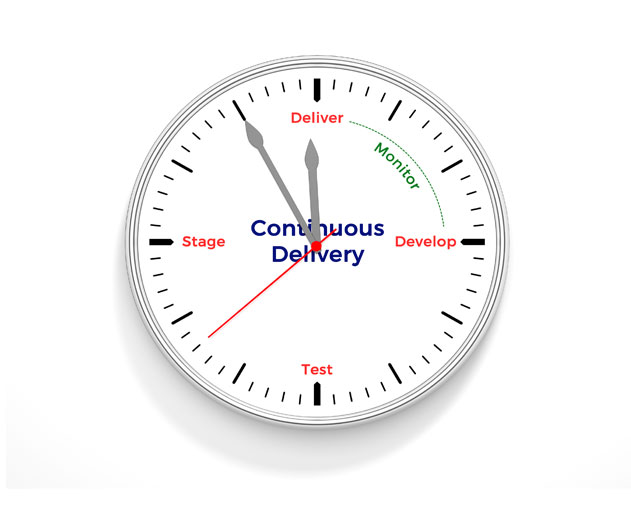 Continuous Delivery Drives Business Advantage: Six Leading Edge Companies
Thursday, July 09, 2015 by Dan Juengst

Several years ago, the application lifecycle process known as continuous delivery was a new concept being tried by a small group of early adopters. Things have changed. Now, continuous delivery, or CD, is a practice that companies big and small are not only trying out, but embracing as part of a new, faster moving, on-demand business culture. We're now hearing the ... Read More
---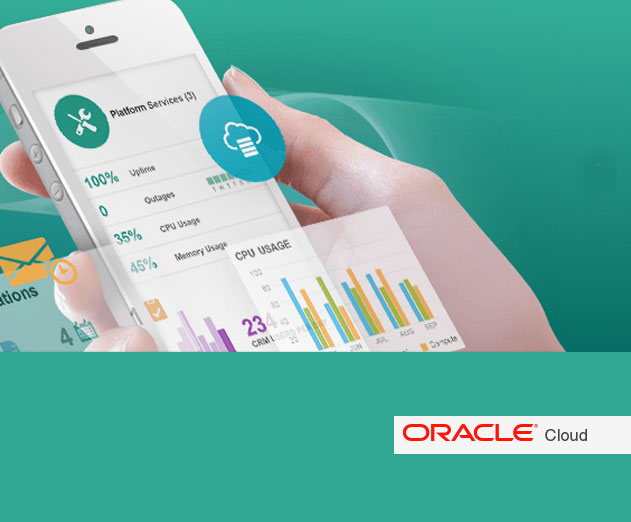 Oracle Releases 24 New Cloud Services
Tuesday, July 07, 2015 by Richard Harris

Oracle has expanded its Oracle Cloud Platform offerings with more than 24 new cloud services for SaaS, PaaS and IaaS. These include Oracle Database Cloud - Exadata, Oracle Archive Storage Cloud, Oracle Big Data Cloud, Oracle Integration Cloud, Oracle Mobile Cloud, and Oracle Process Cloud.The Oracle Cloud Platform helps customers build new applications, extend existing ... Read More
---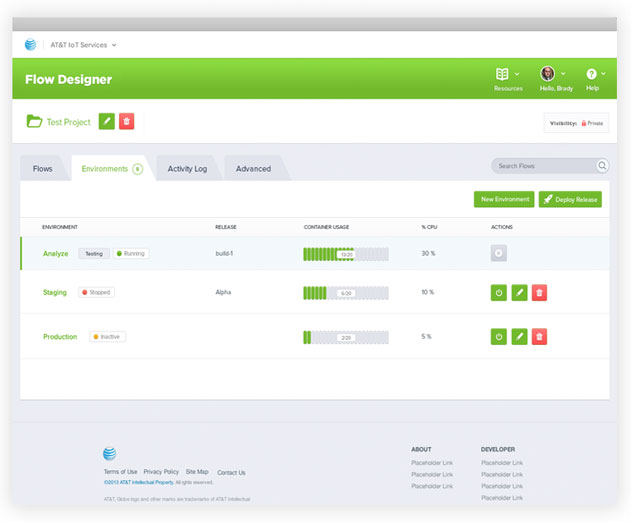 Unlocking the Potential of Accelerated IoT Development
Monday, July 06, 2015 by Gilad Khen

Anyone who has ever created an Internet of Things (IoT) solution knows the pain of integrating the various parts of the software into a single functioning app. In a typical IoT app you will most likely find logic for collecting data, transforming it, sending it to various services for processing or analysis, and finally storing it in one or more data stores. In man... Read More
---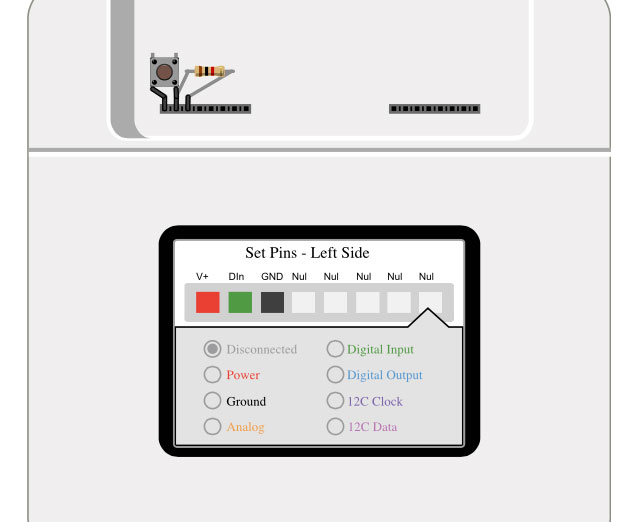 Marvell Expands JavaScript Based IoT Development Platform
Thursday, July 02, 2015 by Richard Harris

Marvell has added to its solutions for embedded and Internet of Things (IoT) product prototyping with its latest JavaScript offering and two new hardware prototyping products.Marvell's JavaScript Sixth Edition contains more than 400 individual changes to make the language more concise, improve performance, and integrate support for modules. Kinoma's XS6 JavaScript engin... Read More
---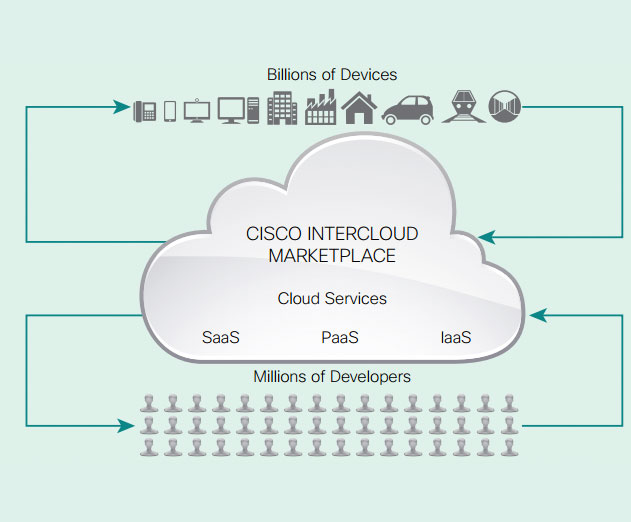 Cisco Names ISVs to Offer IoE Services Through Intercloud
Tuesday, June 16, 2015 by Richard Harris

Cisco is expanding its Internet of Everything (IoE) footprint with the announcement that it is partnering with 35 independent software vendors (ISVs) for its Cisco Intercloud cloud service offering. The new ISV partners will offer products concentrating on three areas: next-generation developer platforms, big data and analytics, and IoE cloud services. The Interclo... Read More
---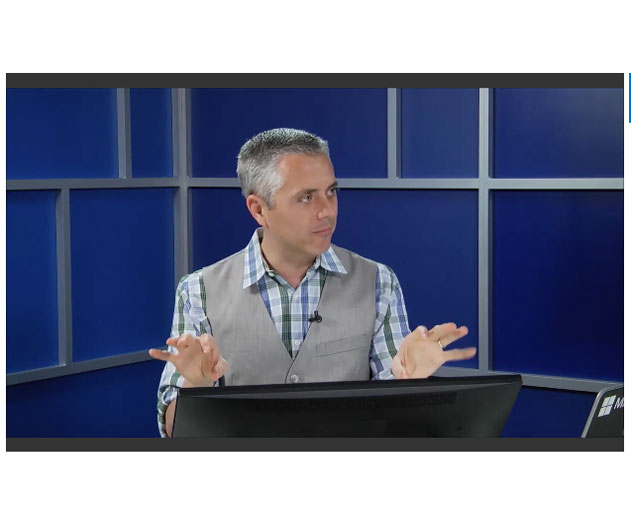 New Developer's Guide to Windows 10 Video Course Now Available
Wednesday, June 10, 2015 by Stuart Parkerson

Developers who want to get a head start on Windows 10 can now learn more about the platform in a new Microsoft Virtual Academy training course titled, "A Developer's Guide to Windows 10," which is now available on demand. This is video training course is designed to help developers understand the Windows 10 Universal Windows Platform. To get started building apps u... Read More
---
LinuxCon North America to Offer Expanded Access to Cloud and Container Technologies
Tuesday, June 09, 2015 by Richard Harris

The Linux Foundation will again host LinuxCon on August 17 – 19 in Seattle, Washington offering the opportunity for developers, sys admins, architects and all types and levels of technical talent to gather together at one event for education, collaboration and problem-solving for the Linux platform.The event offers more than 100 sessions ranging from tutorials to deep t... Read More
---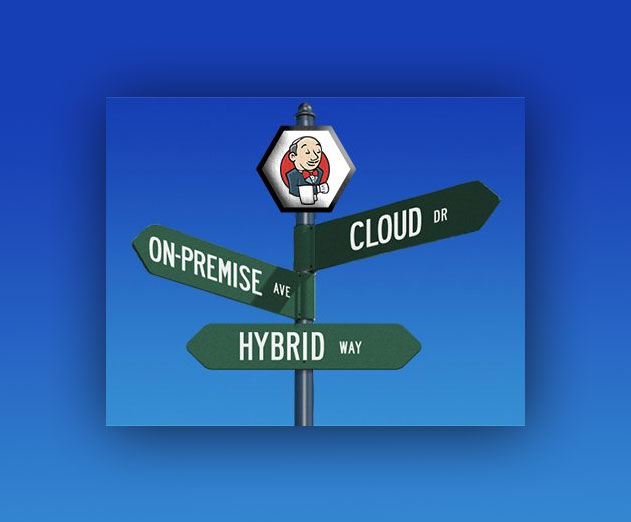 CloudBees Sees Industry Adoption of Its Enterprise Jenkins and Continuous Delivery Platform
Saturday, May 30, 2015 by Richard Harris

CloudBees, the Enterprise Jenkins and continuous delivery platform, has released a new case study on how company's can accelerate software delivery by adopting continuous delivery with CloudBees and Jenkins. Continuous delivery is an IT trend that is becoming entrenched as a best practice in the delivery of software. It is a software engineering approach in which t... Read More
---
Qualcomm Atheros Adds Services to Its Internet of Everything (IoE) Platform
Tuesday, May 26, 2015 by Stuart Parkerson

Qualcomm's subsidiary, Qualcomm Atheros, is expanding the offerings of its Internet of Everything (IoE) platform with the addition of six new ecosystem providers whose client software for cloud services are now integrated with the QCA4002 Wi-Fi solution and its accompanying development platform. The addition of these providers to the platform expands it capability ... Read More
---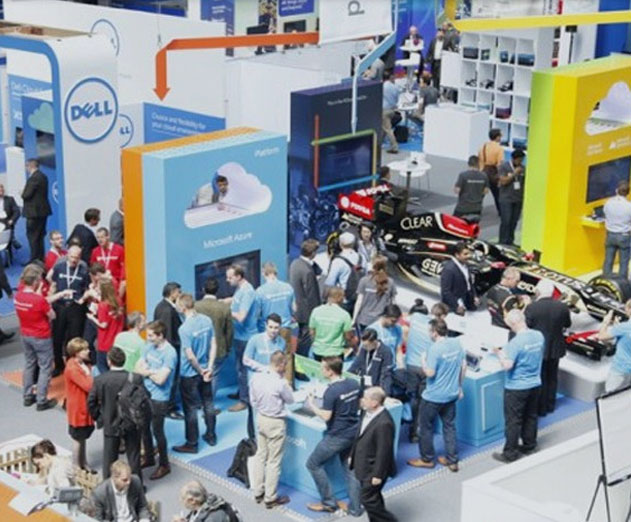 Cloud World Forum to Be Held on June 24 25 in London
Monday, May 25, 2015 by Richard Harris

The Cloud World Forum, which will be held on June 24 – 25 in London, is now in its seventh year and will again host thousands of participants coming from more than 70 countries around the world to meet the industry's leading Cloud solution providers. The event features 16 content theaters and offers over 300 enterprise speakers with discussions focused on IoT, DevO... Read More
---
Microsoft Announces a Number of Intelligent Cloud Services
Friday, May 08, 2015 by Richard Harris

At its Ignite Conference, Microsoft announced a number of Intelligent cloud services. Following is a highlight of these new services:In preview this summer, Microsoft Azure Stack brings the Azure user experience and both infrastructure and platform-as-a-service capabilities into customers' datacenters. With Azure Stack IT teams can blend enterprise applications with mod... Read More
---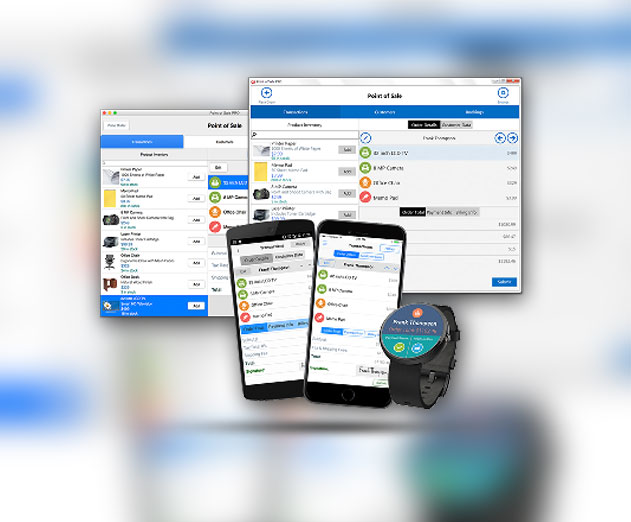 Top 5 Tips for RESTful APIs and Closing the Loop on OAuth2.0
Friday, May 08, 2015 by Brian Alexakis

Many of the devices and gadgets that comprise the Internet of Things require that end users sync data to cloud services via a 1st party app. End user data is then exposed to developers over a RESTful API from the hardware vendor cloud services. It is up to each vendor to implement the OAuth2 protocol and define their own RESTful API for their service and as such there i... Read More
---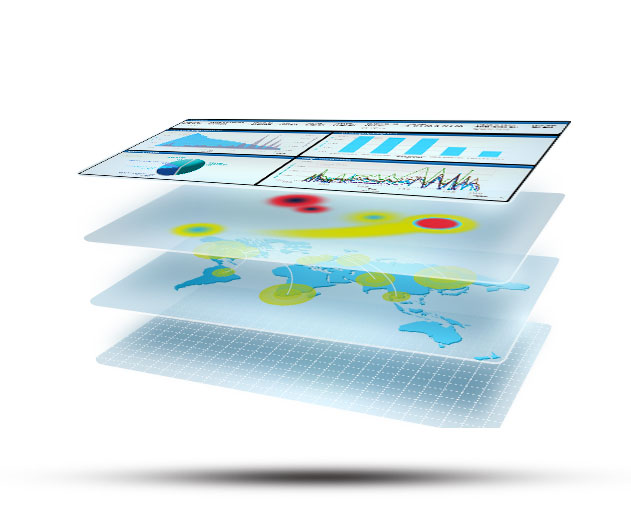 SOASTA Extends Continuous Integration Visual Studio Online and Azure Cloud Services
Wednesday, April 29, 2015 by Stuart Parkerson

SOASTA has announced that it has extended the continuous integration process for developers using Microsoft Visual Studio Online. The integration of SOASTA CloudTest and TouchTest provides the ability to automate the functional and performance testing of mobile and web applications. The combined solution also provides developers with a process for uncovering potential i... Read More
---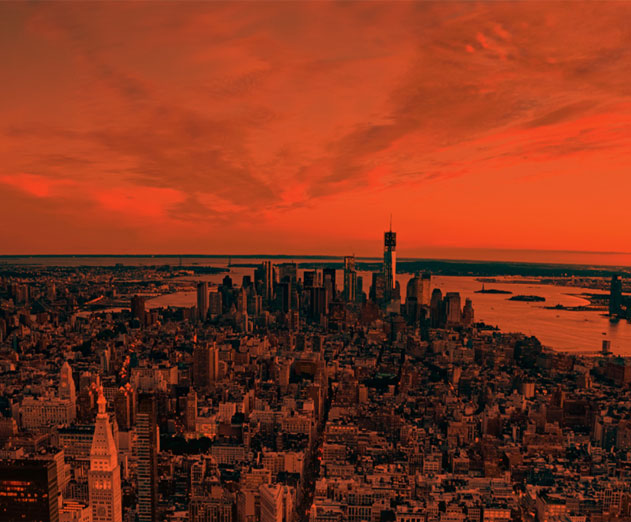 DevCon5 Will Delve Into HTML5 Concepts, Tools and Design in New York July 20 22
Tuesday, April 28, 2015 by Richard Harris

DevCon5 provides attendees with thought leadership on HTML5 concepts, tools and design best practices as well to provide insights into leveraging HTML5 to ensure a superior user experience through JavaScript frameworks, user metrics, responsive design, web services and more.The event will feature cross platform development experts and providing insight into the best app... Read More
---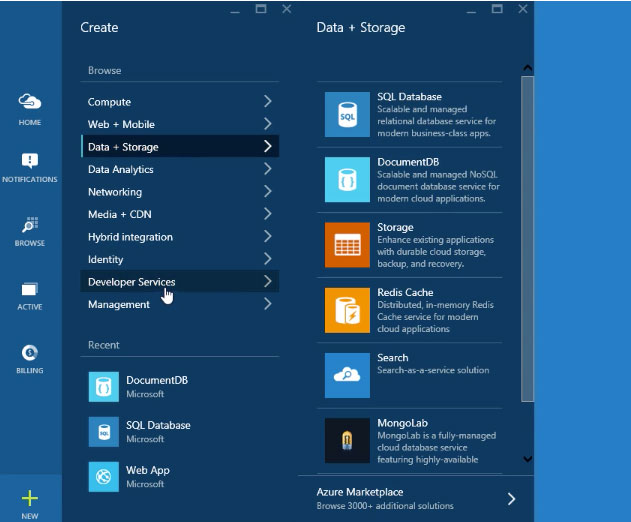 Microsoft's New Azure Service Fabric Helps Developers Scale Cloud Services
Tuesday, April 28, 2015 by Stuart Parkerson

Microsoft has announced a new PaaS solution - Azure Service Fabric - to enable the ability for developers to build cloud services with a high degree of scalability and customization. The announcement follows on the heels of last month's announcement of the Azure App Service, a PaaS solution for developers who need to create enterprise-grade web and mobile app exper... Read More
---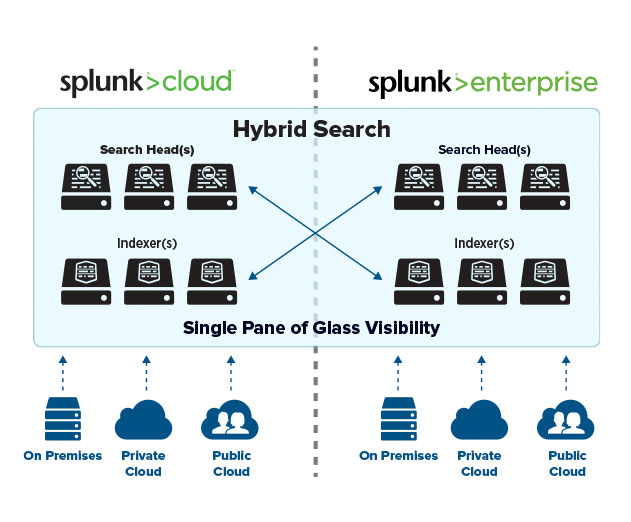 Splunk Cloud Now Available on 10 AWS Regions
Monday, April 20, 2015 by Stuart Parkerson

Splunk has announced the general availability of the Splunk Cloud through nine Amazon Web Services' (AWS) global regions and will soon be available in AWS GovCloud. Company's can choose SaaS or self-managed software deployments of the Splunk Cloud which offers an enterprise-ready cloud service with a 100 percent uptime service level agreement (SLA) and scalability of 10... Read More
---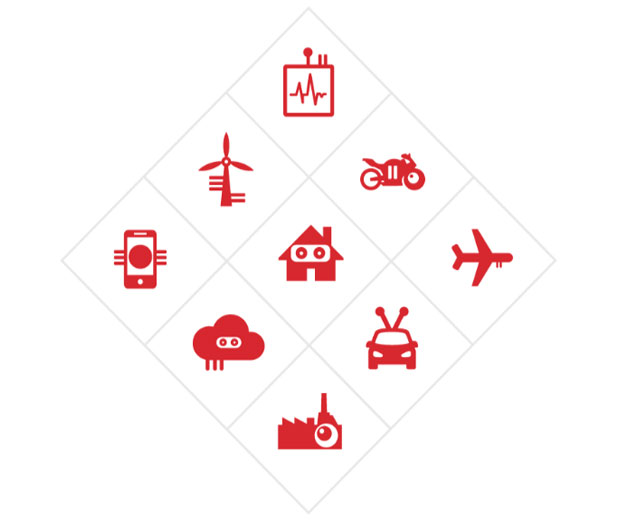 IBM Announces $3 Billion IoT Initiative
Wednesday, April 08, 2015 by Richard Harris

IBM has announced that it plans to spend $3 billion over the next four years to establish a new Internet of Things (IoT) business unit, and that it is building a cloud-based open platform designed to help clients and ecosystem partners build IoT solutions.These resources will be made available on an open platform to provide manufacturers with the ability to design and p... Read More
---
Embarcadero Releases Major Updates for Its RAD Studio XE8 Connected App Platform
Wednesday, April 08, 2015 by Stuart Parkerson

Embarcadero Technologies has released a major update to its RAD Studio XE8 connected app platform. Included in this new release is the ability for Delphi/Object Pascal and C++ developers to leverage their Windows VCL applications and build expanded, innovative solutions for mobile, cloud and the Internet of Things (IoT).RAD Studio XE8 delivers connectivi... Read More
---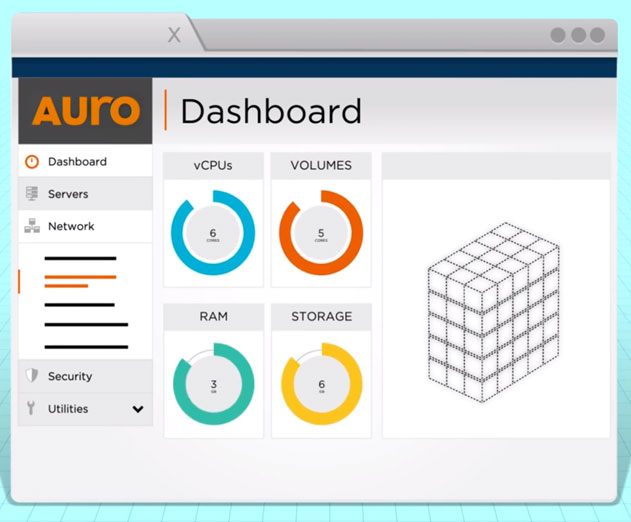 New Canadian Cloud App Marketplace Launched by AURO
Sunday, April 05, 2015 by Stuart Parkerson

AURO recently launched their cloud application marketplace that includes a library of more than 50 leading open-source packages, in addition to most OS distributions ( including Ubuntu, CentOS, Fedora, CoreOS and Windows) for developers to deploy on its Canadian Cloud Computing service. Each of these OS distributions can be deployed on AURO's Cloud Computing Platform wh... Read More
---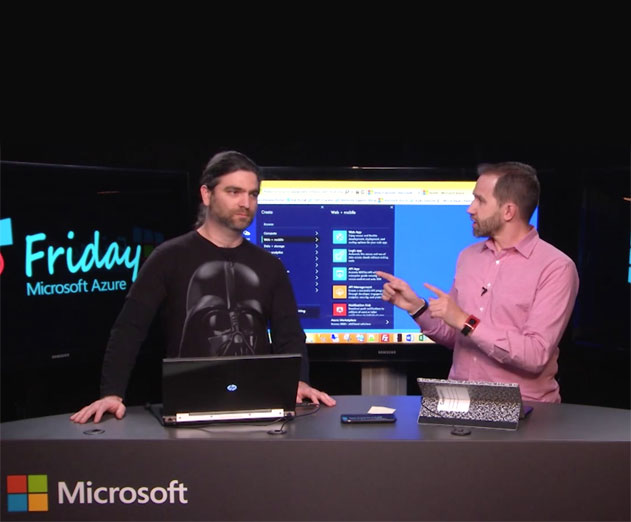 Microsoft Releases Azure App Cloud Service to Build Web and Mobile Apps
Saturday, March 28, 2015 by Stuart Parkerson

Microsoft has released the Azure App Service, a new cloud service that enables developers to build web and mobile apps for any platform and device. App Service is an integrated solution by Microsoft to help developers streamline development while enabling integration with on-premises and SaaS systems.The Azure App Service brings together the capabilities from Azure Webs... Read More
---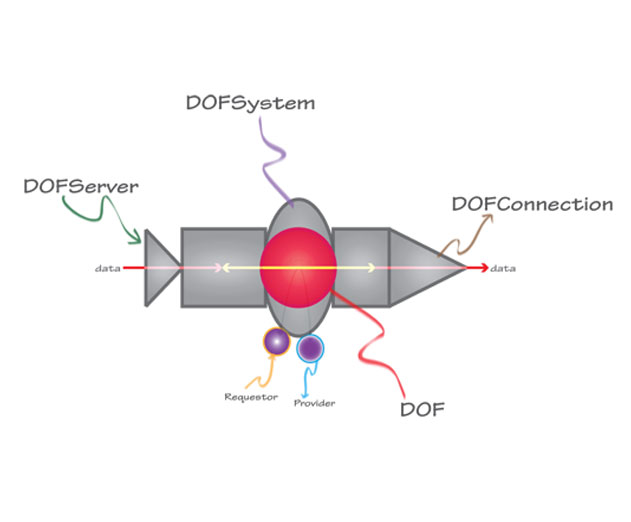 Panasonic to Provide Royalty Free Access to its Internet of Things Technology
Thursday, March 26, 2015 by Richard Harris

Panasonic has announced that it will provide royalty-free access to its software, patents and experience from its product ecosystem for the development of Internet of Things (IoT) software and service.The company plans to make available for royalty-free use its mature and tested device-to-cloud software technology, currently employed in home monitoring systems, solar en... Read More
---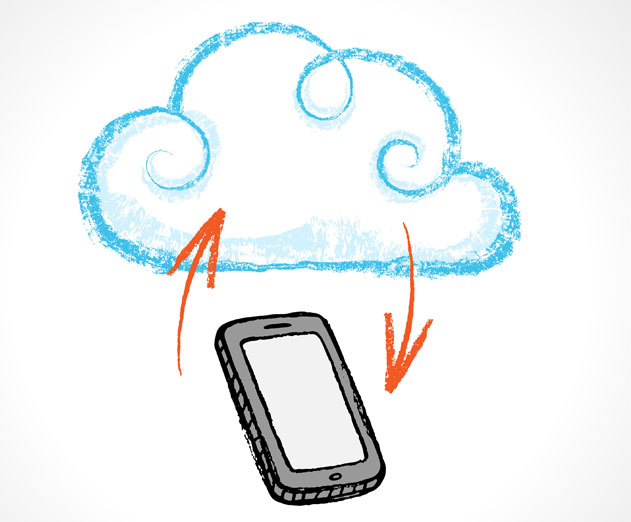 OpenCloud Connect Releases New Open Standards for Cloud Computing
Tuesday, March 24, 2015 by Stuart Parkerson

OpenCloud Connect's new OpenCloud Reference Architecture publication offers a 104 page overview of the organization's vision for an open testing and iterative standards development program for cloud computing.OpenCloud Connect (OCC) is an industry organization of cloud service providers, network service providers, equipment manufacturers, system integrators and software... Read More
---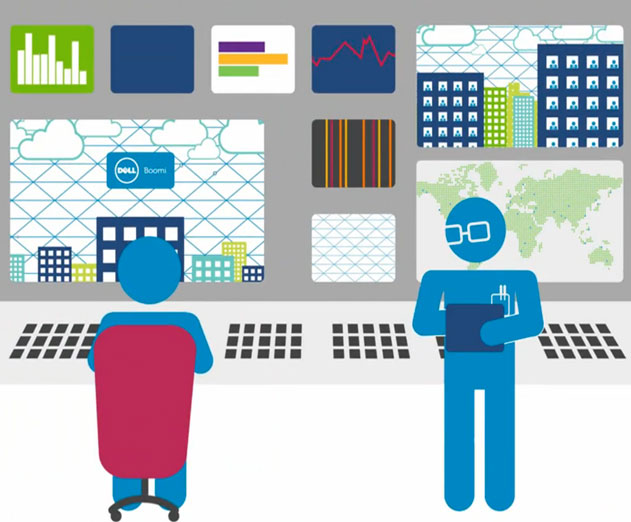 Create and Manage Your Own API With Dell's New Boomi Platform
Thursday, March 19, 2015 by Richard Harris

Dell Software has announced that its Dell Boomi platform has released full API lifecycle management, creating a multi-purpose Platform as a Service (PaaS) that supports major integration use cases, master data management (MDM) and API management. It enables companies to integrate any combination of cloud and on-premises applications without software, appliances or codin... Read More
---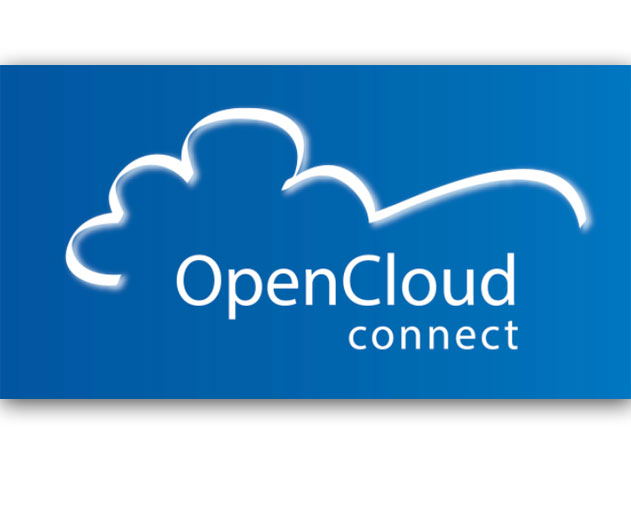 The CloudEthernet Forum Changes Name to Focus on Cloud Services
Wednesday, March 18, 2015 by Stuart Parkerson

CloudEthernet Forum (CEF) has experienced a reorganization including adopting a new name, OpenCloud Connect (OCC). The organization promotes close co-operation across a very broad spectrum of cloud stakeholders.The OpenCloud Connect Forum is a global industry alliance founded to address the need for scaling and enhancing current network technologies to meet the demands ... Read More
---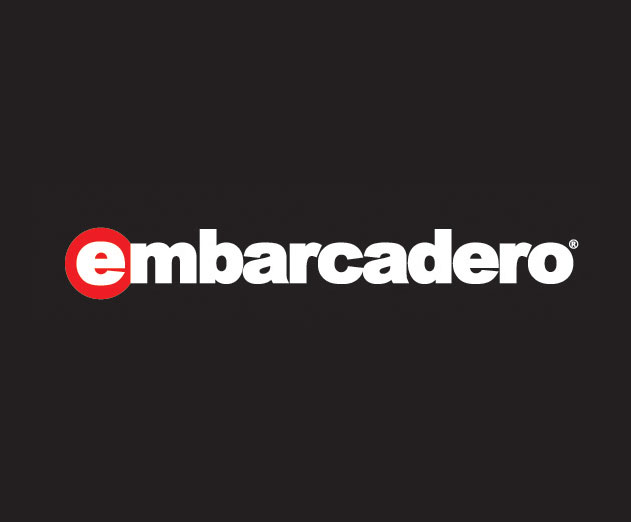 Embarcadero Technologies Grows its RAD Studio Platform with Acquisition of Castalia for Delphi and Usertility from TwoDesk Software
Tuesday, January 20, 2015 by Stuart Parkerson

Embarcadero Technologies is expanding its suite of software solutions for application and database development by acquiring Castalia for Delphi and Usertility from TwoDesk Software. Embarcadero will incorporate the productivity features of Castalia into its RAD Studio integrated development environment (IDE) to enhance and optimize the coding experience for both Ob... Read More
---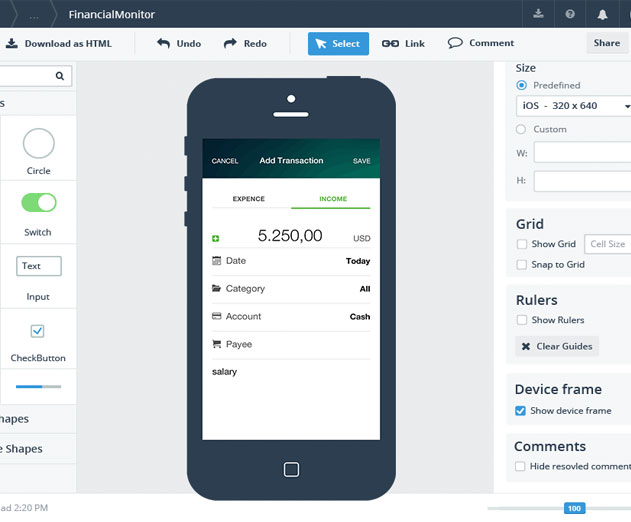 Progress Releases Updates to Telerik App Development Platform
Friday, January 16, 2015 by Stuart Parkerson

Progress has released the latest version of Telerik, its device and OS agnostic mobile development platform that combine UI tools and cloud services to build apps. This comes on the heels of the Progress's announcement that it had finalized the purchase of Telerik AD in December 2014.The Telerik Platform offers tools and services that can be adopted individually or as a... Read More
---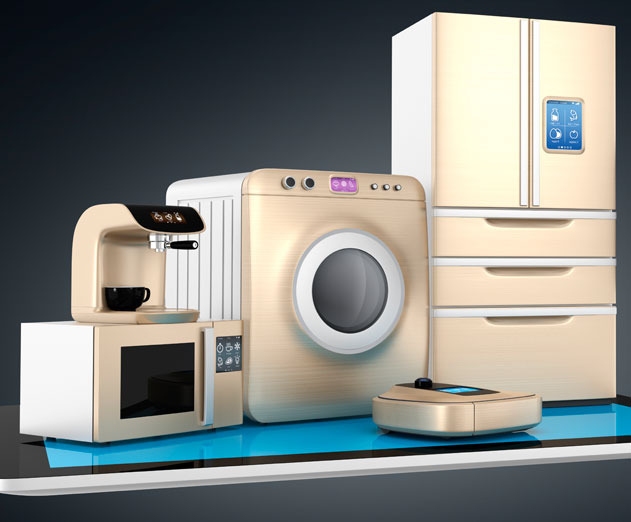 What App Developers Really Think of the IoT and Connectivity Opportunity
Wednesday, January 14, 2015 by Stuart Parkerson

If I hear or see the word "disruptive" describing a company's product one more time I think I'm going to scream. In this industry, we come up with a term and then bang the heck out of it. Apple's introduction of the iPhone, iPad and App Store was disruptive; they changed our society in less than a generation. Uber? Someone's going to give me a ride, maybe nicer than a c... Read More
---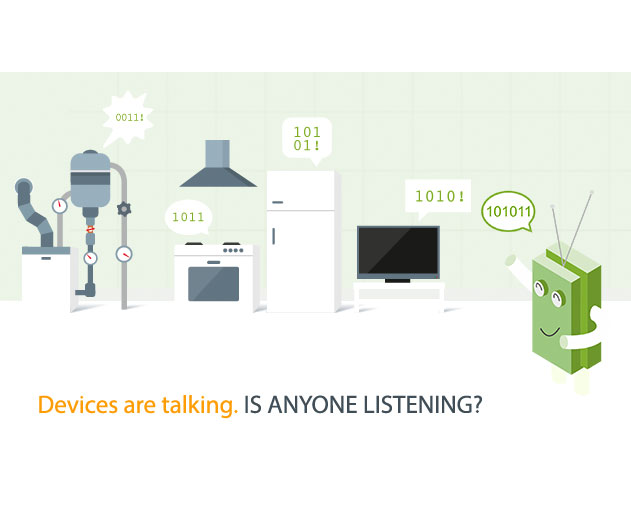 AllSeen Alliance Launches Open Source AllJoyn IoT Gateway Agent
Monday, January 12, 2015 by Richard Harris

The AllSeen Alliance, a cross-industry collaboration created to advance the Internet of Everything (IoT) through the AllJoyn open source software project, has released the AllJoyn Gateway Agent, an extension of the AllJoyn framework that delivers remote access, device management and fine-grained security and privacy control.The Alliance is an industry-supported collabor... Read More
---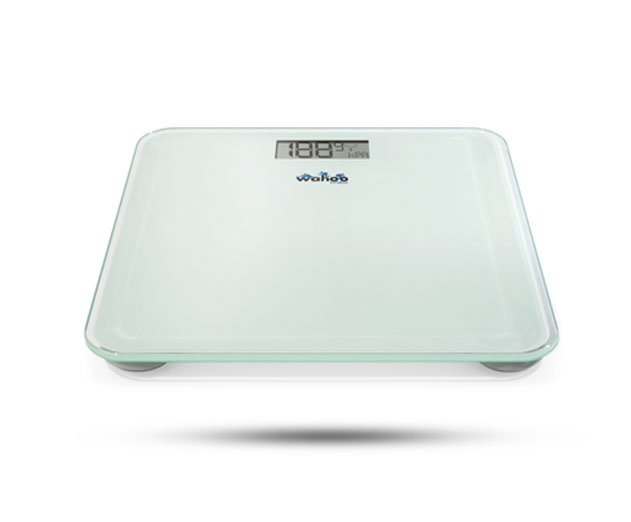 Develop for IoT with the Wahoo Fitness Balance Smart Body Scale and Appmethod
Saturday, December 20, 2014 by Stuart Parkerson

Embarcadero Technologies has added the Wahoo Fitness Balance Smart BodyScale as part of its emerging new IoT devices for developers who build on connected apps for Appmethod. Embarcadero Technologies also plans to release results to its first annual "Software and Internet of Things" Developer Survey on January 14th, we'll be sure and keep you posted as the news gets clo... Read More
---
Lessons From the Consumer App Gold Rush: How Enterprise Mobile App Developers Can Succeed
Tuesday, December 16, 2014 by David Lavenda

Developers continue flocking to mobile applications, and for good reason; according to investment bank Digi-Capital, mobile app revenues could reach $70 billion by 2017. On the other hand, most of these developers are struggling and need to accept that the consumer app Gold Rush is over. Some apps continue to defy reason and explode seemingly overnight (think&... Read More
---
AppGyver Releases Supersonic, Bridging Native Grade UI and Data to HTML5 Hybrid Apps
Thursday, December 04, 2014 by Stuart Parkerson

AppGyver just released Supersonic this week, defining a new way for developing high-performance mobile app user interfaces. AppGyver offers users a platform for both the novice and seasoned mobile developer in executing HTML5 mobile apps which are indistinguishable from native applications. Supersonic is a next-generation mobile hybrid framework where develop... Read More
---
A Look Ahead: The Top Ten Strategic Technology Trends for 2015
Wednesday, November 05, 2014 by Richard Harris

Its time for the prognosticators to get out their crystal balls and make predictions for 2015. And as it relates to the top 10 technology strategic trends, Gartner has done just that. Gartner defines a strategic technology trend as one with the potential for significant impact on an organization in the next three years. Factors that denote significant impact includ... Read More
---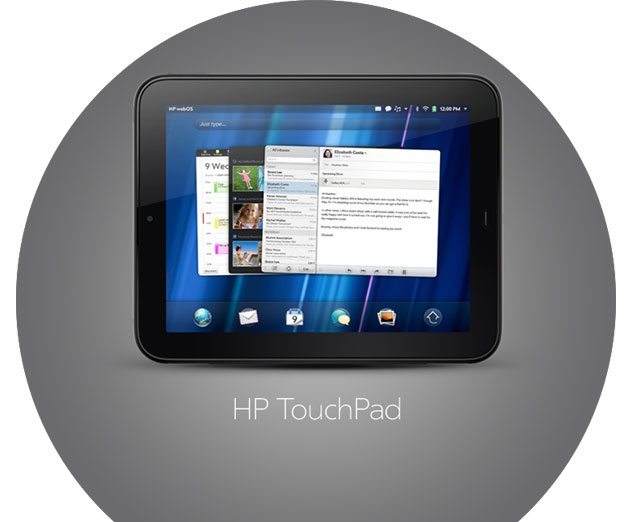 HP To Shut Down webOS Services, Shutting Out App Developers From the Operating System
Monday, November 03, 2014 by Richard Harris

The final death knell of the HP webOS platform is finally here, at least as far as HP will be involved, as the company has announced that it is shutting down webOS cloud services as of January 15, 2015. For the few devices left running webOS like the HP Touchpad, developers will be left out in the cold in terms of providing any new updates. webOS is not dead howeve... Read More
---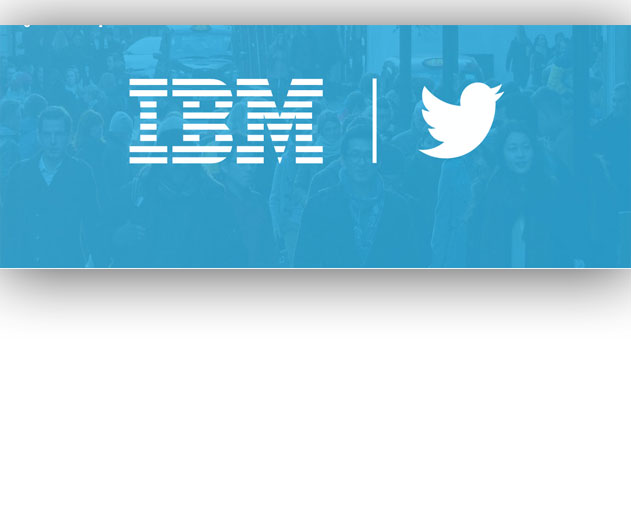 IBM to Partner with Twitter to Market Twitter Data to Enterprises
Friday, October 31, 2014 by Richard Harris

IBM has inked a deal with Twitter to bring to the enterprise the reams of Twitter data created each day. According to an IBM, the collaboration will focus on three areas: Integration of Twitter data with IBM analytics services on the cloudIBM plans to offer Twitter data as part of new cloud-based services, including IBM Watson Analytics, a new cognitive servi... Read More
---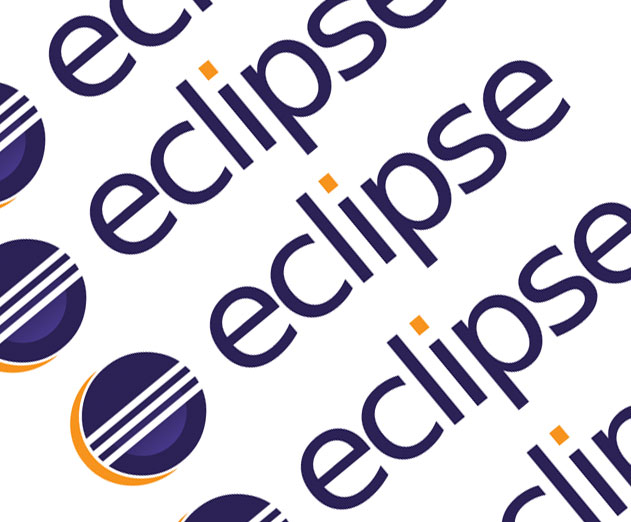 Eclipse Foundation Teams with Codenvy, IBM, Pivotal and SAP to Create New Eclipse Cloud Development Imitative
Tuesday, October 28, 2014 by Richard Harris

The Eclipse Foundation is announcing the Eclipse Cloud Development (ECD), a new endeavor to create the technologies, platforms, and tools necessary to enable the delivery of highly integrated cloud development and cloud developer environments. This new initiative will establish an open source community dedicated to cloud development tools, with over 65 developers a... Read More
---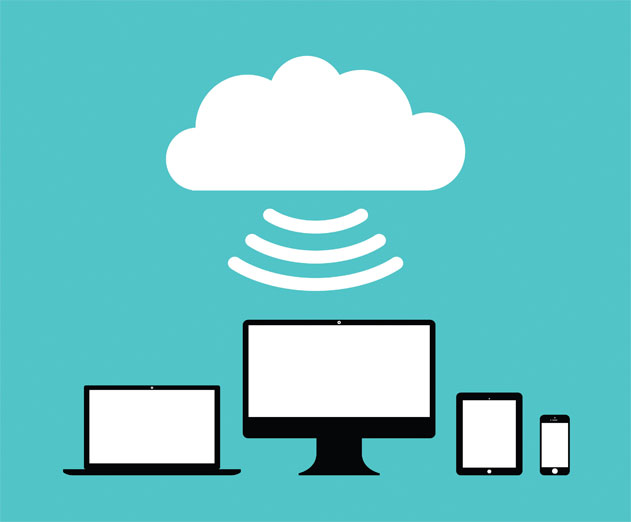 Cloud Based App Development: A Strategy to Build Better Apps
Thursday, September 18, 2014 by Ramanathan Ramakrishnamurthy

Cloud computing has influenced the way in which many apps are being developed. During the time the term cloud computing was still new to many, web applications were already making use of its capabilities and services and now cloud services have penetrated deep into different industries, especially mobile application development. What has made cloud computing so popular ... Read More
---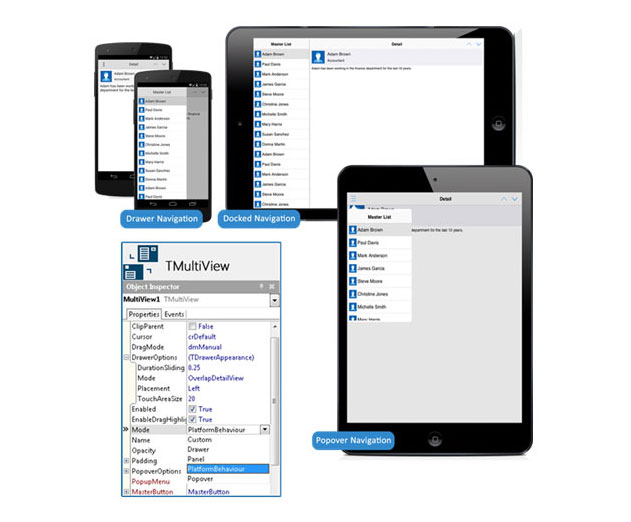 Embarcadero Releases IoT Services for Mobile App Developers
Friday, September 12, 2014 by Stuart Parkerson

Embarcadero has announced its strategy for IoT, focusing on four areas of interconnection: mobile/desktop devices; gadgets; cloud services; and, data. Embarcadero is offering new technologies to address these areas and enable the development of new connected apps for the IoT market. New technologies include:- User Interface (UI) Design for Multiple Form Factors and... Read More
---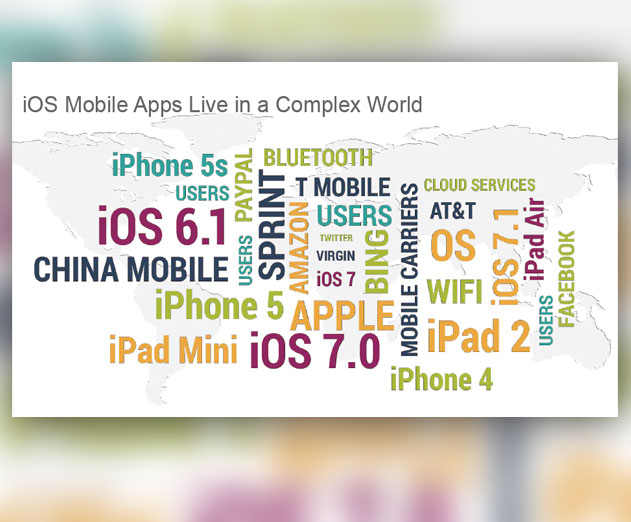 Crittercism Releases iOS App Performance Report in Advance of iOS8 and iPhone 6 Launch
Monday, September 08, 2014 by Richard Harris

To help iOS mobile developers receive clarity on how apps perform across the iOS landscape, Crittercism has launched its Mobile Experience Benchmark Report – Apple Edition.For the report Crittercism gathered data from one billion users in more than 120 countries and analyzed more than three billion events/day over a month, focusing on iOS performance. The report outline... Read More
---
Embarcadero Technologies RAD Studio XE7 for Cross Platform Development
Tuesday, September 02, 2014 by Stuart Parkerson

Embarcadero Technologies has launched Embarcadero RAD Studio XE7, a solution to build connected apps for Windows, Android, iOS, OS X, gadgets, and wearables. The new XE7 version of RAD Studio enables Delphi/Object Pascal and C++ developers to extend existing Windows applications and build apps that connect desktop and mobile devices with gadgets, cloud services, and ent... Read More
---
Enabling Standard IoT: Future proofing Device Communications and Taking IP Interconnectivity to the Next Level with UPnP+
Monday, August 11, 2014 by Dr. Alan Messer

Data centers, telecom, cable TV, mobile networks, and home, office and business services are moving towards increased interconnectivity, greater complexity and higher bandwidth. For each sector, the drivers are different. In telecom, we see a vast uptake of mobile devices, Web 2.0 software and social networking. For office networks, it's the uptake of portable computing... Read More
---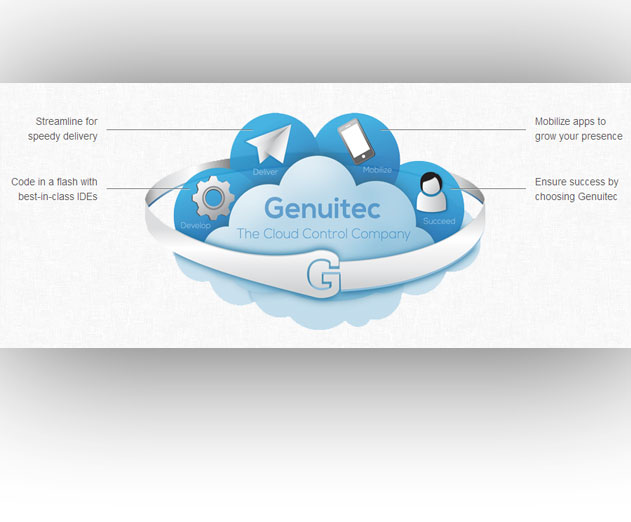 Genuitec Rolls Out Toolstack Compliance with Team Packages
Thursday, August 07, 2014 by Stuart Parkerson

Genuitec has introduced a new platform release that provides new split responsibility options for development teams. Team leads now are able to customize their tools based on centralized packages set up by IT administrators. Also administrators can manage updates across their enterprise while allowing team leads to control parts of their IDE. And developers can concentr... Read More
---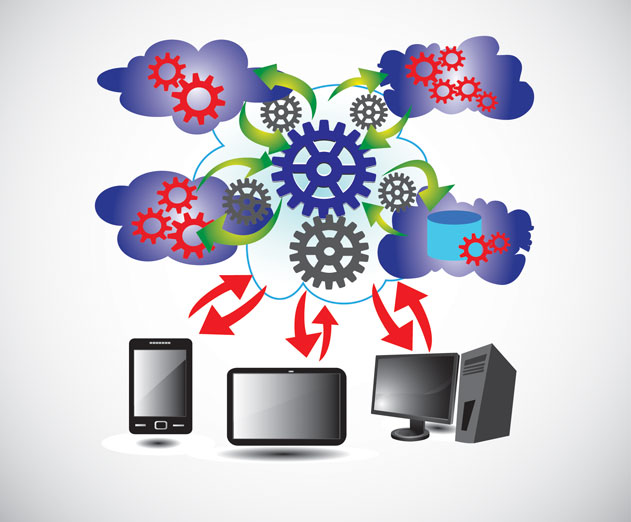 Why Saas and Continuous Delivery Is a Match Made in Heaven for Mobile Apps
Tuesday, July 22, 2014 by Steven G. Harris

In recent years, application usage has evolved and grown tremendously. Unlike core IT systems (ERP, HR, etc.) that are under the close scrutiny of corporate IT, Software as a Service (SaaS) and now mobile applications come with very different requirements. What's valuable and efficient today might not be what's valued tomorrow: SaaS and mobile applications have to const... Read More
---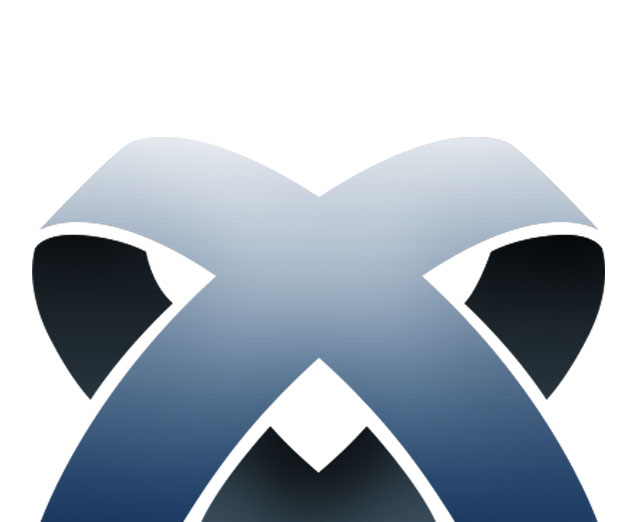 Appcelerator Adds Enhancements to its Mobile Platform
Friday, July 18, 2014 by Richard Harris

Appcelerator has made enhancements to its mobile platform. The company says that platform is "smarter, more connected and more flexible than ever."The company's flagship is Appcelerator Titanium, an open, extensible development environment for creating native apps across different mobile devices and OSs including iOS, Android, and BlackBerry, as well as hybrid... Read More
---
IBM to Offer iOS Enterprise Solutions Plus They Will Sell Enterprise Enabled iPhones and iPads
Wednesday, July 16, 2014 by Richard Harris

My, my how the world has changed. Remember the 80's when IBM led the PC charge and Apple's Mac was the little engine that could. General sentiment was that PC's were for serious work and Macs for the more artistically slanted.Not anymore as the iPhone and iPad reign supreme and PC sales continue to plunge like a flaming meteor. And now IBM and Apple are teaming up in a ... Read More
---
Amazon Web Services (AWS) Offers Mobile Developers New Services
Tuesday, July 15, 2014 by Richard Harris

Amazon Web Services (AWS) has upped the ante in its efforts to woo mobile developers to use its services to build, deploy, and scale mobile applications. It has introduced a number of new services as part of the AWS platform.Amazon CognitoAmazon Cognito is a new service that provides user identity and data synchronization that lets developers create apps that authentica... Read More
---
Develop Apps for Any Device and Any Platform With AppMethod's New Platform
Saturday, June 21, 2014 by Richard Harris

Embarcadero has introduced its latest release of Appmethod which allows developers to use C++ to create apps for Android, iOS, Windows, and Mac OS X. This release of Appmethod now includes a "Free Forever" subscription plan that C++ developers can use to create Android apps to be published on any public app store (e.g., Amazon App Store and Google Play). ... Read More
---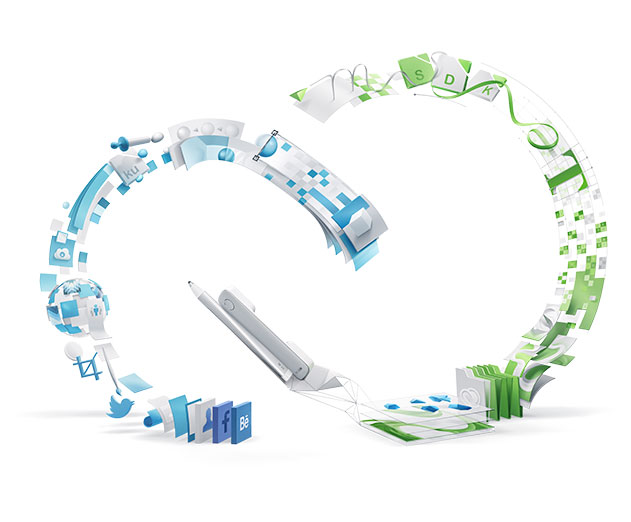 Adobe Releases New SDK and APIs for iOS Mobile Developers
Thursday, June 19, 2014 by Richard Harris

Adobe Announced a number of enhancements to its Creative Cloud (CC) platform by announcing 14 new versions of CC desktop applications, including Adobe Photoshop CC, Adobe Illustrator CC, Adobe Dreamweaver CC and Adobe Premiere Pro CC. The biggest Adobe software release since CS6, it also includes four new mobile apps, the immediate availability of creative har... Read More
---
Simplifying Mobile Application Development with Continuous Delivery
Wednesday, June 04, 2014 by Steven G. Harris

In recent years, mobile application usage has evolved and grown tremendously. Unlike core IT systems (ERP, HR, etc.) that are under the close scrutiny of corporate IT, mobile applications come with very different requirements. What's valuable and efficient today might not be what's valued tomorrow: these more dynamic applications have to evolve constantly and adapt to u... Read More
---
Microsoft Buys Capptain to Get a Piece of the Mobile Push Analytics Arena
Sunday, June 01, 2014 by Ron Beaman

Microsoft has announced that it has acquired Capptain, which offers app user analytics and provides push notification services based on customer usage patterns.According to a Microsoft statement, "Capptain will bring a vital new element to our end-to-end story for mobile app development – real-time user and push analytics. With Capptain's solution, organizatio... Read More
---