cloud services
cloud services news search results
Developer news items we found relating to cloud services
35 results
---
Soracom aims to simplify IoT with two new services

Thursday, August 2, 2018 by Richard Harris



Soracom, Inc. announced the release of its Krypton service, which helps simplify and lower the cost to securely provision connected devices in the field. Krypton uses SIM authentication to identify each unique device the first time it is connected to a cloud service. This allows shipment of devices with a common firmware image to end customers, who can then add un...
---
MongoDB World 2018 and everything you need to know

Monday, July 2, 2018 by Richard Harris



At MongoDB World 2018, MongoDB made several major product announcements that the company says is "expanding on their presence in the database market." Nearly every company is focused on using software for a competitive advantage. The company says that with their latest enhancements database platform, "it enables a competitive advantage for thousands of cu...
---
Wait, what did NVIDIA just announce

Saturday, March 31, 2018 by Richard Harris



At NVIDIA's annual GPU Technology Conference (GTC), the CEO and founder of NVIDIA, Jensen Huang, made a whole bunch of announcements ranging from computational improvements to self-driving vehicle simulations. If you weren't at the conference to see it all, that's alright because here's the rundown of everything you need to know about the latest technology coming out of...
---
Shared data machine learning PaaS kicks off from Cloudera

Tuesday, March 13, 2018 by Richard Harris



Cloudera, Inc. announced Cloudera Altus with SDX, a machine learning and analytics Platform-as-a-Service (PaaS), built with a shared data catalog providing the business context of that data. Altus supports a variety of high-value business use cases that require applying multiple data analysis capabilities and approaches together. SDX makes it possible for those analytic...
---
IBM and Salesforce announce strengthened strategic partnership

Monday, January 22, 2018 by Richard Harris



IBM and Salesforce has announced an expansion of their partnership, bringing together IBM Cloud and Watson services with Salesforce Quip and Salesforce Service Cloud Einstein to enable companies to connect with their customers and collaborate more effectively with deeper insights.With this expansion, Salesforce has named IBM a preferred cloud services provider and IBM h...
---
IBM MaaS360 comes to the Cloud Marketplace

Wednesday, January 3, 2018 by Richard Harris



Ingram Micro Inc. is helping drive AI-powered cloud technology with the addition of IBM MaaS360 with Watson on the Ingram Micro Cloud Marketplace, an automated e-commerce platform that offers more than 200 vetted cloud services. This expanded relationship with IBM Security helps Ingram Micro reseller and solution provider partners deliver a leading endpoint security sol...
---
Device testing in the cloud empowers developers - and ad fraudsters

Friday, December 8, 2017 by Richard Harris



Cloud technology has been a game-changer for many industries. It has reduced IT costs, made updating and upgrading systems much easier, allowed businesses to scale operations quickly, and it has enabled flexible work collaboration. The cloud also has major implications on how digital ads are tested and served to millions of people globally. The opportunity to seamlessly...
---
Axway and Cloud Elements partner to speed up cloud apps

Thursday, December 7, 2017 by Richard Harris



Cloud Elements has announced a strategic partnership with Axway to deliver 20 new connectors for the API Builder in the Axway AMPLIFY platform. The partnership will help enterprises accelerate connectivity to applications for new ecosystem-driven business models and revenue streams.Together with Cloud Elements, Axway will be able to extend the hybrid cloud integration f...
---
Oracle weighs in on chatbots for enterprise developers

Tuesday, December 5, 2017 by Richard Harris



From self-service to instant payments, the chatbot industry has seen great things from the latest advents in the field of AI. That's why we sat down with Oracle to learn more about how with all these new changes in the messaging industry enterprise can see the value that can be attained by adoption.We recently had a conversation with Suhas Uliyar, Vice President, A...
---
Research suggests a diverse need for video communications PaaS

Friday, December 1, 2017 by Christian Hargrave



Vidyo in collaboration with WebRTC ventures has released a report titled "The Rise of Embedded Video Communications: Trends in Video-Enabled Apps." The report shows that communications platforms-as-a-service (PaaS) is a top choice for those who are planning embedded video projects, with 49% of respondents saying that they plan to use a communications PaaS to initiate an...
---
AWS expands VMware Cloud on AWS

Thursday, November 30, 2017 by Richard Harris



At AWS re:Invent 2017, VMware and Amazon Web Services(AWS) announced VMware Cloud on AWS is expanding availability from the U.S. West (Oregon) region to also include the AWS U.S. East (N. Virginia) region, and includes additional VMware capabilities and support for more AWS services, making it even easier for customers to move, run, and protect mission-critical applicat...
---
MariaDB reports successful investment round led by Alibaba

Thursday, November 2, 2017 by Richard Harris



MariaDB Corporation announced that it raised $27 million in an investment led by Alibaba Group. Combined with a recent $27 million investment from the European Investment Bank (EIB), this latest capital brings MariaDB's total funding this year to $54 million. MariaDB will continue its collaboration with Alibaba Cloud, the cloud computing arm of Alibaba Group, to deliver...
---
Inmarsat phone apps: Developers and satellite technology

Monday, October 30, 2017 by Richard Harris



Although you may not know it, we often use space satellites to communicate often in our daily lives. From GPS to weather predictions apps, without satellites the information that we have at our finger tips (or more specifically, our mobile phones) would be cut drastically. It follows that along with the constant innovation of mobile technology, satellite technology comp...
---
Investing in websites instead of apps

Thursday, October 26, 2017 by Shioupyn Shen



Since the dawn of the first iPhone, Apple has been shaping the mobile narrative to suit its interests. Apple is able to maintain its dominance over the mobile market by brainwashing much of the technology industry into thinking that businesses need to spend hundreds of thousands of dollars creating and maintaining mobile apps to reach their target audiences. In fact, up...
---
SimpleOrder chats about their Restaurant Management Software

Tuesday, October 24, 2017 by Richard Harris



Restaurant inventory management software platform SimpleOrder was founded in Tel Aviv, Israel in 2012 by restaurant industry veterans who saw a critical need to bring back-of-house operations into the 21st Century. SimpleOrder's restaurant industry management software platform provides restaurant operators with an automated inventory system that provides counts an...
---
Evoke RAD platform released by BlueFinity

Monday, October 16, 2017 by Richard Harris



To date, the creation and implementation of quality and high functionality apps has been considered challenging, resource intensive and expensive. Many companies have been deterred because of concerns about the speed and cost of development, how to cope with multiple device types, the integration with different databases or existing systems, changing business requiremen...
---
Python-powered machine learning with Anaconda and MS partnership

Monday, October 2, 2017 by Christian Hargrave



Anaconda, Inc. has announced it is partnering with Microsoft to embed Anaconda into Azure Machine Learning, Visual Studio and SQL Server to deliver data insights in real time. Microsoft and Anaconda will partner to deliver Anaconda for Microsoft, a subset of the Anaconda distribution available on Windows, MacOS and Linux. Anaconda, Inc. will also offer a range of suppor...
---
Larry Ellison from Oracle unviels new cloud changes

Thursday, September 28, 2017 by Richard Harris



At a live event, Oracle Executive Chairman of the Board and CTO Larry Ellison announced new programs that lower costs by delivering increased automation and flexibility, and enable customers to get more value from their existing Oracle software investments. The new Oracle Cloud programs include Bring Your Own License to PaaS and Universal Credits."We are completely tran...
---
Manifold comes out of stealth to connect developers to cloud services

Tuesday, September 26, 2017 by Richard Harris



Manifold has launched from stealth with $15 million USD in Series A funding from OMERS Ventures, Boldstart Ventures, Version One Ventures, Amplify Partners and Leaders Fund. Manifold is working to redefine the developer services ecosystem with a platform that allows developers to easily find, buy, and manage their favorite services - from email to logging - without bein...
---
Netsil emerges from stealth with new AOC

Tuesday, September 26, 2017 by Richard Harris



Netsil has launched from stealth by unveiling the Netsil Application Operations Center (AOC), a universal observability and monitoring platform for modern cloud applications. With the AOC, Netsil enables DevOps teams to gain complete visibility into all the services and their dependencies, with absolutely no code changes required. As a result, DevOps teams are able to r...
---
Realm receives investment for their mobile platform

Tuesday, September 26, 2017 by Richard Harris



Realm has announced a strategic investment from Ericsson Ventures, Khosla Ventures and Scale Venture Partners. In addition to the investment, Realm and Ericsson will work together to develop new types of cloud services to improve mobile applications and the network experience.The Realm Mobile Platform empowers organizations and developers to build mobile apps that offer...
---
Finxact expands capabilities for open Core-as-a-Service banking

Friday, September 22, 2017 by Richard Harris



Finxact has announced the availability of new features in its sandbox for qualified banks and ancillary service partners to begin exploring, innovating, and building novel products, mobile services, and modern banking capabilities. These new features are part of their Core-as-a-Service being launched in full-scale operations late this year.Their sandbox and Open Core AP...
---
Live call routing feature released by VictorOps using Twilio functions

Tuesday, August 22, 2017 by Christian Hargrave



VictorOps, a real-time incident management company for DevOps teams, announced the successful implementation of Live Call Routing, a new feature for critical incident management. Live Call Routing is built using Twilio Functions, a serverless environment for building and running communications applications via the Twilio Platform. With Live Call Routing, VictorOps users...
---
Everything you need to know about DBaaS

Tuesday, August 15, 2017 by Richard Harris



With any business, there comes a constant string of decisions a start-up founder, CTO, or small business owner must make to assure that the technologies they manage are being utilized to their fullest potential. Managing such technologies may have been difficult in the past, but in today's cloud environments, which provide virtually limitless capabilities, the burden is...
---
The future of cybersecurity in machine learning

Sunday, July 30, 2017 by Richard Harris



McAfee, a cybersecurity company, has announced several new innovations that expand machine learning and automation capabilities to strengthen human-machine teams. Plus, McAfee announces support of OpenDXL.com, a new, independent collaboration portal that offers forums and free apps, giving OpenDXL users easy access to ideas and resources available for application integr...
---
New biometric authentication could be a password killer

Wednesday, July 12, 2017 by Christian Hargrave



Pramati Technologies has announced the ThumbSignIn biometric authentication SaaS platform for mobile and web applications and additionally its certification by the FIDO Alliance. The platform enables enterprises and service providers to deploy strong authentication solutions that reduce reliance on passwords and protect against phishing, man-in-the-middle, and replay at...
---
OpenShift Online lets developers deploy and scale public cloud-native apps

Tuesday, July 11, 2017 by Christian Hargrave



Red Hat, Inc. has introduced the next generation of Red Hat OpenShift Online, their open source, container-native, multi-tenant cloud platform. Based on the same Linux container- and Kubernetes-based foundation as the OpenShift Container Platform, OpenShift Online gives developers the ability to quickly and easily build, deploy and scale cloud-native applications in a p...
---
IBM proves commitment to Java and Scala communities

Tuesday, July 4, 2017 by Richard Harris



IBM is announcing a collaborative development initiative with Lightbend, a creator of the Reactive Application Development Platform, to help advance the development of artificial intelligence (AI) and cognitive solutions in the enterprise. The resulting joint solutions will be designed to provide a complete toolchain for Java and Scala developers to easily build and dep...
---
The cloud needs a makeover survey says

Monday, July 3, 2017 by Richard Harris



Fugue, Inc., has released the results of its 2017 State of Cloud Infrastructure Operations Survey. The survey, fielded to over 300 IT operations professionals, executives, and developers, found that most respondents believe that the cloud is not living up to expectations because of compliance and security concerns, unexpected downstream costs, and the glut of cloud mana...
---
MongoDB Atlas is now available on top cloud platforms

Wednesday, June 21, 2017 by Christian Hargrave



MongoDB has announced that MongoDB Atlas, its cloud database as a service, is now available to users on the top three public cloud platforms. Atlas has extended its availability beyond Amazon Web Services (AWS) to include Google Cloud Platform (GCP) and Microsoft Azure, delivering on its vision of running MongoDB anywhere. The addition of support for Azure and GCP...
---
New Talend Summer 2017 update boasts new offerings

Tuesday, June 13, 2017 by Richard Harris



Talend, a cloud and big data integration solutions provider, unveiled a new version of its Data Fabric platform that is optimized to manage cloud and multi-cloud enterprise IT environments. Talend Summer '17 helps manage information across many popular cloud platforms, enabling customers to integrate, cleanse and analyze data to gain a competitive edge.As businesses con...
---
Tech decision makers double down on cloud adoption says new index

Tuesday, May 23, 2017 by Christian Hargrave



The large majority of technology decision makers (84 percent) say their organizations invested in cloud services in 2016. The adoption of cloud services in 2016 is a mirror image of the planned cloud investments expressed in last year's report. According to Insight's 2017 Intelligent Technology Index report, "As IT leaders make decisions and arrangements to straddl...
---
IBM launches Blockchain Founder Accelerator

Friday, May 19, 2017 by Richard Harris



IBM has announced the IBM Blockchain Founder Accelerator to help enterprises and enterprise developers take blockchain networks into production faster. The accelerator is the first program available that provides expertise and support across the technology, legal and business considerations of establishing new blockchain networks. Enterprises can join to gain exclusive ...
---
Renesas to demonstrate IoT Sandbox at IoT World 2017

Thursday, May 18, 2017 by Christian Hargrave



Renesas Electronics America Inc., a supplier of semiconductor solutions, announced that they has expanded their IoT Sandbox to shorten the prototyping process for Internet of Things (IoT) design and to simplify the path to production for small- to large-sized companies developing IoT solutions.In collaboration with Bug Labs, Medium One, and Seeed Studio, Renesas has bro...
---
Brainshark Labs released at Microsoft Build 2017

Thursday, May 11, 2017 by Richard Harris



Brainshark, Inc., delivering SaaS-based sales enablement and readiness solutions, has announced the launch of Brainshark Labs, its incubator for research and innovation, at Microsoft Build 2017, held May 10-12 in Seattle. They will share how they are integrating Microsoft's Cognitive Services and HoloLens mixed-reality simulation technology to transform how salespeople ...
---
Featured Stories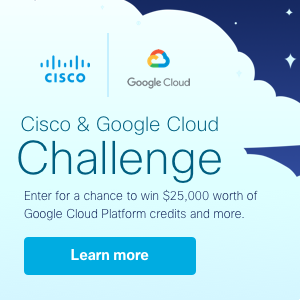 Stay Updated
Sign up for our newsletter for the headlines delivered to you

SuccessFull SignUp

co