VR
Vision Pro headset and visionOS from Apple
Monday, June 12, 2023
Apple officially revealed that the Vision Pro headset and visionOS will be available in early 2024. visionOS is Apple's first-ever spatial operating system and the Vision Pro headset will bring mixed reality experiences to users, transforming the way users interact with apps and entertainment.
At WWDC23, Apple introduced its groundbreaking new technology and operating system, Apple Vision Pro and visionOS. According to Apple the "Apple Vision Pro seamlessly blends digital content with your physical space." The new headset is expected to launch in early 2024 for around $3500 USD. Apple noted that its new OS allows users to "Navigate visionOS simply by looking at apps, buttons, and text fields. App icons and buttons subtly come to life when you look at them." visionOS is Apple's first-ever spatial operating system, and will become available alongside the launch of the Apple Vision Pro headsets in 2024. Even more, Apple accounted for users that wear glasses, and with ZEISS optical inserts, you can use the new Apple Vision Pro headset while wearing your prescription glasses.
Apple Vision Pro headset features
3-dimensional laminated glass, aluminum alloy frame
Advanced cameras and hand-input-detecting sensors
Audio straps that provide spatial audio
Headband that is easily adjustable to fit your head
Micro-OLED displays, with over 4K pixels for each eye
Light Seal that precisely contours your face and blocks stray light
Digital Crown that allows users to adjust their amount of immersion
A top button that lets you take pictures or videos in real time
Powered by external battery (2hrs of use) or plugin (all day use)

Apple stated that this new technology will change the way we all experience entertainment, use apps, connect with others, and much more, "Vision Pro can transform any room into your own personal theater. Expand your movies, shows, and games up to the perfect size while feeling like you're part of the action with Spatial Audio. And with more pixels than a 4K TV for each eye, you can enjoy stunning content wherever you are, whether that's a long flight or the couch at home.
With Vision Pro, you have an infinite canvas that transforms how you use the apps you love. Arrange apps anywhere and scale them to the perfect size, making the workspace of your dreams a reality, all while staying present in the world around you. Browse the web in Safari, create a to-do list in Notes, chat in Messages, and seamlessly move between them with a glance.
Vision Pro is Apple's first 3D camera. You can capture magical spatial photos and spatial videos in 3D, then relive those cherished moments like never before with immersive Spatial Audio. Your existing library of photos and videos looks incredible at remarkable scale. And panoramas wrap around you, making you feel like you're standing right where you took them.
Vision Pro makes it easy to collaborate and connect wherever you are. FaceTime video tiles are life-size, and as new people join, the call simply expands in your room. Within FaceTime, you can also use apps to collaborate with colleagues on the same documents simultaneously."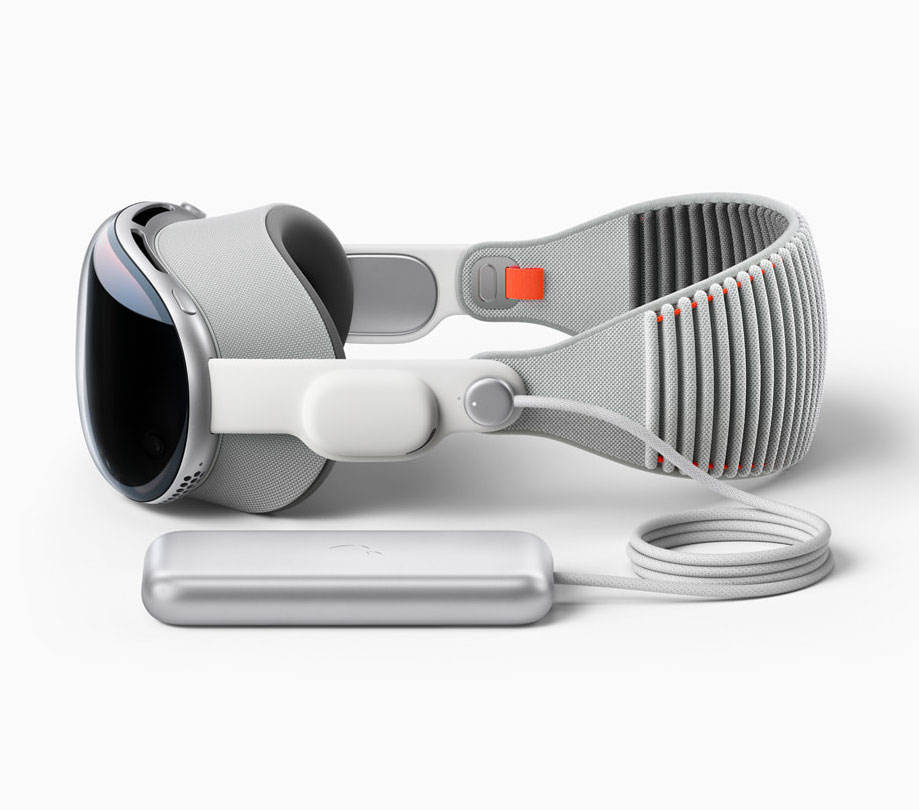 Apple's first spatial operating system, visionOS
A recent article from MacRumors explained more in-depth details about visionOS, "visionOS offers an infinite canvas for apps and a three-dimensional user interface. Apps react to lighting and cast shadows. Upon putting on the headset, a Home view floats in the world in front of you to feel "truly present" in your room.
visionOS introduces an all-new platform for developers to create app experiences. iPhone and iPad apps can run in visionOS to provide a large number of apps upon the device's launch. It will feature a brand new App Store to discover apps built for visionOS as well as compatible ‌iPhone‌ and ‌iPad‌ apps."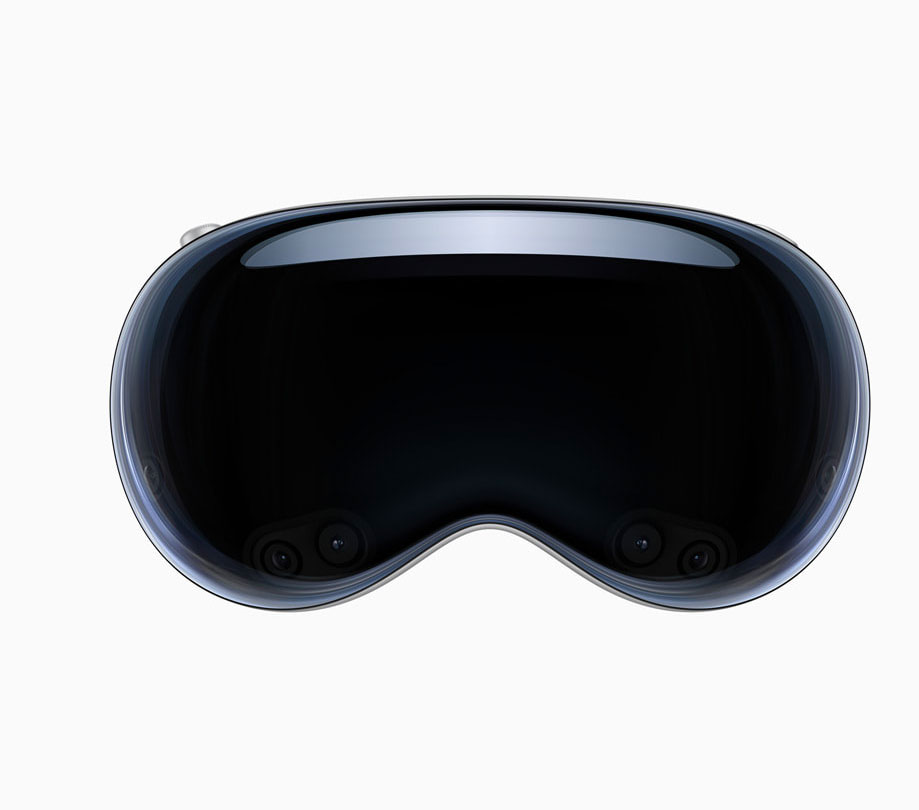 Developers building with Vision Pro
The SDK for visionOS will be released near the end of June 2023. "The visionOS SDK arrives later this month along with Xcode, the visionOS Simulator, Reality Composer Pro, documentation, sample code, design guidance, and more.
The possibilities for what developers can dream up and build for Vision Pro are endless. And with familiar tools and frameworks like Xcode, SwiftUI, RealityKit, and ARKit, as well as support for Unity and the new 3D-content preparation app Reality Composer Pro, developers have everything they need to create amazing spatial experiences.
Apple Vision Pro offers an infinite spatial canvas to explore, experiment, and play, giving you the freedom to completely rethink your experience in 3D. People can interact with your app while staying connected to their surroundings, or immerse themselves completely in a world of your creation. And your experiences can be fluid: Start in a window, bring in 3D content, transition to a fully immersive scene, and come right back.
With best-in-class frameworks and tools, visionOS is the perfect platform to help you create incredible spatial experiences. Whether you're dreaming up a game, building a media experience, designing moments of connection and collaboration with SharePlay, creating apps for business, or updating your website to support visionOS, we've got sessions and information to help you make your plan. Get ready for the visionOS SDK with 46 WWDC23 sessions to help you learn about developing for the platform, designing for spatial experiences, and testing and tools," stated Apple.
---
Become a subscriber of App Developer Magazine for just $5.99 a month and take advantage of all these perks.
MEMBERS GET ACCESS TO
- Exclusive content from leaders in the industry

- Q&A articles from industry leaders

- Tips and tricks from the most successful developers weekly

- Monthly issues, including all 90+ back-issues since 2012

- Event discounts and early-bird signups

- Gain insight from top achievers in the app store

- Learn what tools to use, what SDK's to use, and more



Subscribe here