VR
VR sports app Gym Class secures $8M in funding
Thursday, August 11, 2022
Gym Class, the VR digital sports app has announced that they have landed $8M in funding, and plan to launch the game on the Meta Quest Store in the fall of 2022. The Gym Class founders have teamed up to build a social experience through digital sports and virtual reality.
Gym Class has raised $8 million in a seed round led by Andreessen Horowitz (a16z), with participation from Y Combinator. Gym Class combines the fun, fitness, social, and entertainment aspects of real-world sports delivered in best-in-class VR basketball. Gym Class is set to launch on the Meta Quest Store in fall 2022.
VR sports app Gym Class raises $8M ahead of a fall launch
"Gym Class is more than a game, it's a digital sport. It lets you dunk like a pro, become a basketball star, watch, compete, cheer, and get involved in the whole experience of the sport. Just like with real sports, we believe digital sports will see thriving global communities, leagues, entertainment and events, fashion, commerce, fitness, and more," said Paul Katsen, co-founder and Chief Product Officer, of Gym Class.
Gym Class is a breakout hit on the Meta Quest App Lab as the #2 most popular app with a 4.9-star rating and more than 14K reviews. Driven by word of mouth and community content creation, the app has been organically downloaded by nearly a million people to date. Employing cutting-edge physics and high-fidelity graphics, Gym Class features realistic basketball mechanics, full-body avatars, and immersive environments. Players can connect and play basketball games together on a customizable digital court, or simply socialize, even if they are distributed around the world.
"We are convinced that games, virtual worlds, and digital sports will be the new social networks. Gym Class signals the dawn of digital sports. It has the traction and has the right team behind it to realize the true potential of social VR. We are strong believers in the vision and the team who have already proven Gym Class has a massive audience and opportunity," said Andrew Chen, Partner, Andreessen Horowitz (a16z).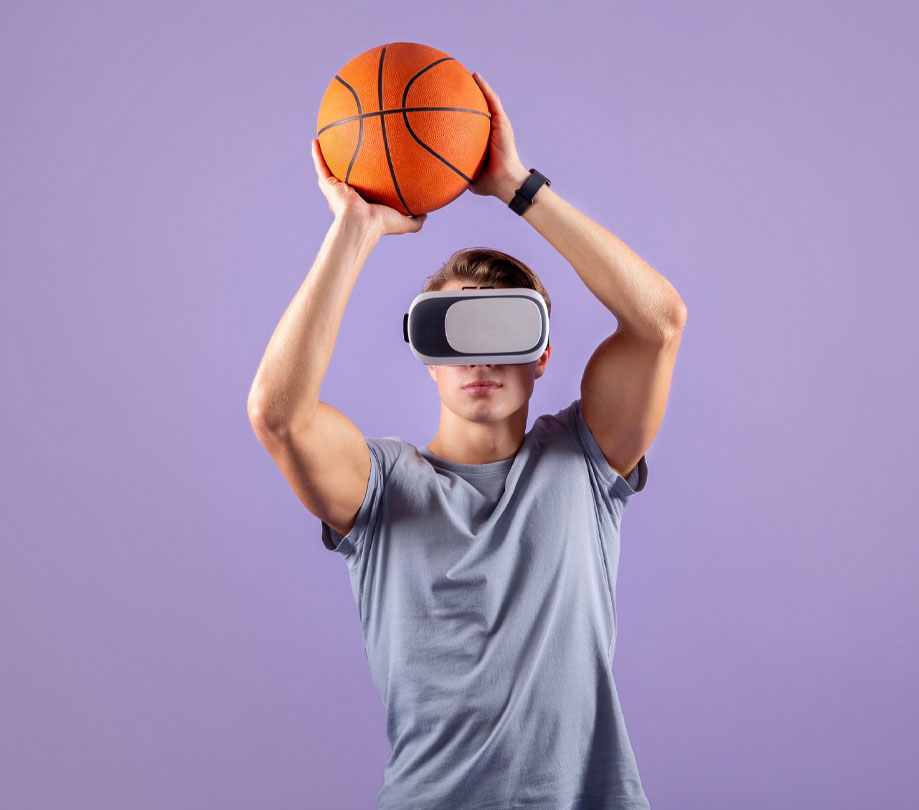 Gym Class founders Matthew Harris and Justin Hubert
The Gym Class founders joined forces to build a social experience through digital sports leveraging their consumer, virtual reality, and gaming backgrounds. Matthew Harris, CEO, who had led VR and gaming teams for years met Justin Hubert, Chief Creative Officer, at Walmart building VR commerce applications. Together with friend Paul Katsen, Chief Product Officer, who led Twitter's Home Timeline product, the social giant's largest surface, they created Gym Class. The team has solved the toughest problems in engineering to offer realistic physics, and full-body avatars running on mobile hardware. Leveraging early community feedback, and layering compelling social and competition features, Gym Class had already created a breakthrough VR basketball app.
---
Become a subscriber of App Developer Magazine for just $5.99 a month and take advantage of all these perks.
MEMBERS GET ACCESS TO
- Exclusive content from leaders in the industry

- Q&A articles from industry leaders

- Tips and tricks from the most successful developers weekly

- Monthly issues, including all 90+ back-issues since 2012

- Event discounts and early-bird signups

- Gain insight from top achievers in the app store

- Learn what tools to use, what SDK's to use, and more



Subscribe here