Programming
TripActions has selected ReleaseHub
Monday, October 3, 2022
TripActions has selected ReleaseHub to provide full stack staging environments for all developers, that can be spun up on demand. It will reduce developer downtime, eliminate waiting times, improve developers' workflows, save wasted resources, and help TripActions deliver software faster.
ReleaseHub has announced that TripActions has selected ReleaseHub to provide its developers with ephemeral, full-stack staging environments that can be spun up and down on demand.
Switching to ReleaseHub's on-demand staging environments will allow TripActions to stand up and tear down identical production-like environments instantly, eliminating common delays that developers across all industries experience with conventional shared environments. With ReleaseHub, organizations reduce the cost of wasted developer time and increase operational efficiency and productivity.
"Developers around the world understand how frustrating and pervasive staging environment delays are. TripActions is in a unique position because they're an industry leader at the cutting edge of innovation, with thousands of global customers, so they have unparalleled insight into developer pain points. Delays frequently leave the most talented, highly-paid professionals stuck waiting in limbo. Our ephemeral environments eliminate the limbo time entirely," said Tommy McClung, co-founder, and CEO of ReleaseHub.
On-demand, full stack staging environments for all developers, from ReleaseHub
With ReleaseHub, organizations, including TripActions, can also focus on attracting and retaining the highest quality professionals by removing staging delays, a continual source of frustration for developers across all industries.
"ReleaseHub will enable us to increase our release cadence and reduce developer downtime. We have hundreds of developers and if they are using conventional shared staging environments, many end up sitting around, waiting for access. ReleaseHub eliminates the waiting time, improves developer flow, saves wasted resources, and helps us deliver software faster," said Chris Willmore, director of productivity engineering at TripActions.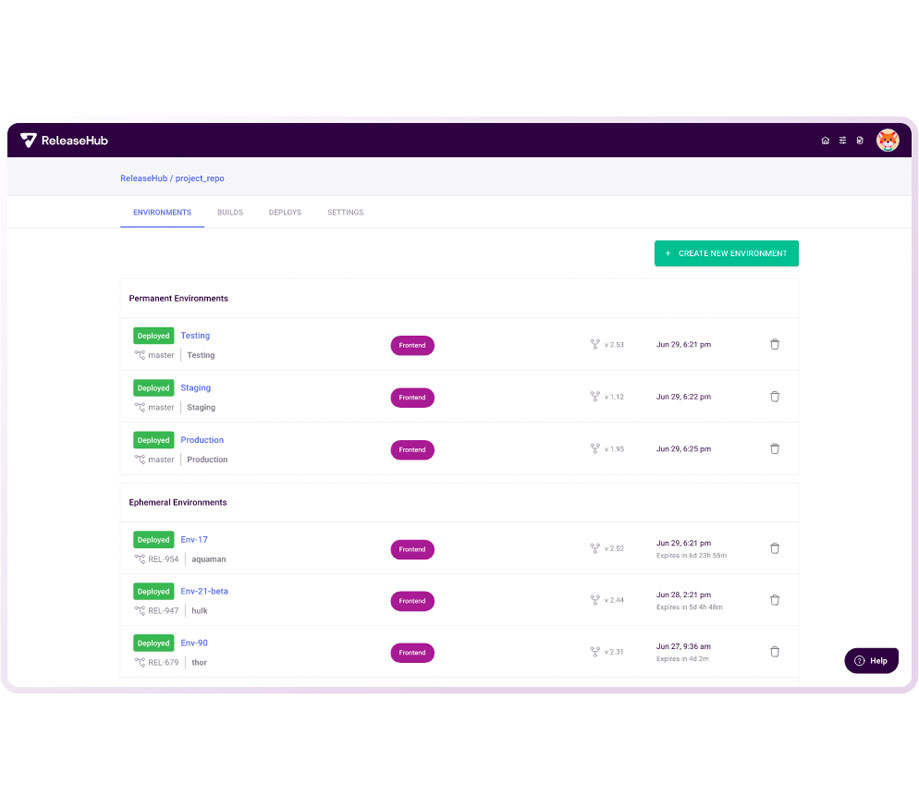 On-demand environments for development, staging and production from ReleaseHub
ReleaseHub delivers Environments-as-a-Service using environments-as-code. Unlike other solutions, ReleaseHub abstracts away much of the work required by developers. The process of creating environments-as-code is automated and customizable. The result allows developers to manage environments simply via code in their development workflow. ReleaseHub supports running custom Infrastructure-as-a-Code including Terraform, Helm, and other Infrastructure-as-a-Service providers.
---
Become a subscriber of App Developer Magazine for just $5.99 a month and take advantage of all these perks.
MEMBERS GET ACCESS TO
- Exclusive content from leaders in the industry

- Q&A articles from industry leaders

- Tips and tricks from the most successful developers weekly

- Monthly issues, including all 90+ back-issues since 2012

- Event discounts and early-bird signups

- Gain insight from top achievers in the app store

- Learn what tools to use, what SDK's to use, and more



Subscribe here