web apis
web apis news search results
Developer news items we found relating to web apis
11 results
---
Universal API Now Available for Swift Developers

Tuesday, August 23, 2016 by Richard Harris



CloudRail now makes it possible for Swift developers to integrate multiple APIs via a single API in iOS with its Integration Solution and Swift library.The goal of the company is to increase the speed to integrate a service into apps significantly. The core of the solution is a software library which abstracts over multiple web APIs and bundles them ...
---
Learn Ruby or Javascript for Free With Flatiron's School Online Courses

Wednesday, August 3, 2016 by Richard Harris



The Flatiron School, located in NYC, has launched four new online application programming courses as part of the school's Online Campus. Two are free and two are certificate courses available for a fee. Free CoursesThe two free courses include provide an introduction to Ruby and JavaScript. These courses offer 30 to 50 hours of self-paced, test driven curriculum fi...
---
Restlet Updates Its DHC Web-Based API Testing Tool

Wednesday, February 17, 2016 by Richard Harris



Restlet has released the latest version of its DHC by Restlet web-based API testing tool. Offered as an API Platform as a Service, DHC by Restlet now integrates with the other products that make up the Restlet Platform and provides capabilities for discovery, unit testing and functional testing of web APIs.DHC by Restlet provides developers with capabilities to discover...
---
A Deep Dive Into the Restlet DHC API Testing Platform

Thursday, February 4, 2016 by Richard Harris



We recently visited with Jérôme Louvel, "Chief Geek" and founder of Restlet, which builds an API Platform as a Service (apiPaaS) to consume, design, develop and deploy APIs in the cloud. Jerome is the founder of Restlet Framework, an open source REST API framework for Java which Restlet, the company, continues to build and maintain. With this Q&A, we discuss th...
---
Mozilla Releases New Trainspotting Blog Series to Track Firefox Releases

Tuesday, April 28, 2015 by Richard Harris



The Firefox team is hosting a new blog series called Trainspotting on Mozilla Hacks which is designed to help Web developers keep up with what's new, what's changed and what is coming soon in all of the Firefox's, the Web platform, and the Mozilla tools for building the Web.The Trainspotting name comes from the way Mozilla develops Gecko and Firefox on a "train model" a...
---
What Developers Need To Know About Android 5.0 Lollipop

Monday, October 27, 2014 by Richard Harris



Google is touting Android 5.0 Lollipop as its largest and most ambitious release for Android and now that the public has been notified of its upcoming availability, we thought we'd provide an overview of the latest L iteration.Google's main goal with the new mobile SDK is to provide a more seamless experience across phones, tablets, wearables, TVs, cars and anything els...
---
MuleSoft Releases New Solutions for Bringing Microsoft Technologies to Cloud Enabled Enterprise

Monday, August 4, 2014 by Richard Harris



MuleSoft has released new solutions for connecting Microsoft technologies within the cloud-enabled enterprise. The new solutions provide out-of-the-box connectivity to a number of Microsoft products, including Microsoft SharePoint, SQL Server, Microsoft Dynamics CRM and more. MuleSoft solutions for Microsoft provide the ability to integrate .NET applications w...
---
Docker Announces Docker Version 1.0 and New Docker Hub Cloud Service

Tuesday, June 10, 2014 by Stuart Parkerson



Docker is an open platform for developers to build, ship, and run distributed applications. Consisting of Docker Engine, a portable, lightweight runtime and packaging tool, and Docker Hub, a cloud service for sharing applications and automating workflows, Docker enables apps to be assembled from components and helps to eliminate the friction between development, QA, and...
---
What You Need to Know About APIs to Build Mobile Applications

Sunday, June 1, 2014 by Ronnie Mitra



If you are building a mobile application, it's likely that you'll end up implementing some form of a backend integration to make your app work. Although there are some mobile apps that live on isolated islands of connectivity, most apps need to talk to backend servers to deliver the user experiences that modern users want.The need for backend connectivity stems from the...
---
Indie App Developer Robots & Pencils Launches PencilCase App Maker

Thursday, March 27, 2014 by Stuart Parkerson



Robots & Pencils has announced the upcoming availability of PencilCase, an iPhone and iPad app maker and private publishing platform designed for non developers. Delivery isn't expected until late 2014.It's a simple solution for individuals that want to create their own iOS app without the need for coding. PencilCase includes the PencilCase: AppMaker, an app cr...
---
RESTLET raises $2 million in funding to accelerate APISpark growth

Monday, December 30, 2013 by Richard Harris



CapDecisif Management and Siparex join forces with RESTLET for the future of web APIs. RESTLET receives $2 million in seed funding from European venture funds (CapDecisif Management and Siparex) and from individual investors.Thanks to this fundraising, RESTLET will reinforce its engineering team in France. More specifically, reinforce R&D and tec...
---
Featured Stories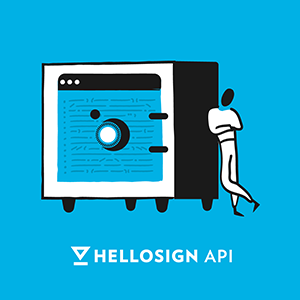 Stay Updated
Sign up for our newsletter for the headlines delivered to you
SuccessFull SignUp