it professionals
it professionals news search results
Developer news items we found relating to it professionals
35 results
---
Using eye tracking for UX design and testing

Friday, January 18, 2019 by Richard Harris



For UX designers working in fast-paced, agile environments, it is often difficult to make quick, informed design decisions. Many user testing tools and methods help to reveal the "what" behind user actions but fail to reveal the "why", subjecting decisions to opinion and bias. This makes it difficult to keep stakeholders and members of the desig...
---
UN commission sets cyber security regulations for Europe

Wednesday, January 9, 2019 by Christian Hargrave



The United Nations Economic Commission for Europe (UNECE) has confirmed it will integrate the widely used ISA/IEC 62443 series of standards into its forthcoming Common Regulatory Framework on Cybersecurity (CRF). The CRF will serve as an official UN policy position statement for Europe. At its recent annual meeting in Geneva, UNECE's Working Party on Regulatory...
---
Cloud technology survey reveals a hybrid cloud future

Sunday, December 23, 2018 by Richard Harris



LogicMonitor, a hybrid cloud SaaS-based performance monitoring platform for Enterprise IT, has polled 135 cloud professionals at AWS re:Invent to explore how companies are managing their workloads in the data center and in the cloud. The survey shows more than half of respondents are engaging with multiple public cloud platforms and that 11 percent have hybrid workloads...
---
Mobile ad campaign company to be bought by Adjust

Wednesday, December 12, 2018 by Richard Harris



Adjust has announced that it has entered into a definitive agreement to acquire data aggregation platform Acquired.io. The comprehensive SaaS solution automates and simplifies multi-channel campaign management for mobile user acquisition. Started in San Francisco in 2016 by Andrey Kazakov and Max Gannutin, Acquired.io's SaaS solution automates multi-channel cam...
---
How Pycom wants to help IoT developers

Tuesday, December 4, 2018 by Richard Harris



Although IoT development is increasingly on the rise, challenges still exist in the development and manufacturing process that prevents a streamlined workflow for developers. In this interview, Fred de Haro, CEO, and co-founder at Pycom discusses the company's new consumer-focused developer offering, and shares insight into the current challenges developers are...
---
The new Sprint CTL Chromebook NL7 LTE

Wednesday, November 21, 2018 by Christian Hargrave



Sprint is working with Google and CTL to create the all-new CTL Chromebook NL7 LTE with Sprint featuring Sprint's built-in LTE technology. The CTL Chromebook NL7 LTE with Sprint seamlessly integrates with Google's G Suite for Education as well as G-Suite Basic, Business and Enterprise editions, and allows users to connect virtually anywhere without the need ...
---
Improve your test automation skills with Applitools new resources

Thursday, November 15, 2018 by Richard Harris



Applitools has launched Test Automation University - a community-driven collection of educational training resources to help improve test automation skill sets. Initial offerings to the platform come from test automation experts Angie Jones, Dave Haeffner, Jonathan Lipps, Joe Colantonio, Amber Race, Elisabeth Hocke, Manoj Kumar,Jason Arbon, among others. Automat...
---
IoT medical devices aren't as secure as you think

Monday, November 5, 2018 by Richard Harris



Zingbox released the report of its second annual Healthcare Security Survey. The survey was expanded this year to include not only IT/IS professionals, but also clinical and biomedical engineers who play critical roles in managing and securing connected medical devices. The survey revealed a contradiction between the confidence that healthcare professionals have in t...
---
Web app testing tool LoadNinja lands

Monday, November 5, 2018 by Richard Harris



SmartBear released LoadNinja,  a  cloud-based platform for engineers and performance professionals who load test web applications. SmartBear says LoadNinja can deliver a rare combination of efficiency, accuracy, and actionable performance data, allowing teams to incorporate load testing easily in an agile and devops environment. Unlike traditional load te...
---
Software modernization myths likely holding you back

Thursday, November 1, 2018 by Vijay Pullur



As new cloud, AI, and mobile technologies continue to shape the tech landscape, it's increasingly challenging for developers and IT leaders to maintain up-to-date applications in the face of nonstop innovation. It's no wonder that many industry professionals are concerned about their ability to effectively and affordably complete an application modernization...
---
No-code vs Low-code: Which is right for you

Tuesday, October 30, 2018 by Dave Landa



The market for low-code and no-code application development platforms is growing rapidly and becoming more popular with organizations - both very large and small and across nearly every industry - which are finding the ease of use, flexibility, workflow features, and data integration capabilities indispensable. In other words, traditional software applications...
---
Puppet DevOps report gives their take on the industry

Monday, September 17, 2018 by Richard Harris



Puppet announced the findings of the 2018 State of DevOps Report. Over the past seven years, Puppet has surveyed more than 30,000 technical professionals, making this report the largest, most comprehensive and longest-running study they have ever done on the topic of DevOps. This year's survey garnered responses from more than 3,000 global technology professionals...
---
National Coding Week is here

Monday, September 17, 2018 by Richard Harris



National Coding Week is upon us. That's why we thought it would be great to compile some quotes from industry experts to talk about what they think is most important about learning how to coding - a question seen through many different lenses. "Today, software drives business. So, if an organization wants to excel, it needs to become a software-powered jugg...
---
PagerDuty Summit 2018 brings big changes

Thursday, September 13, 2018 by Christian Hargrave



At PagerDuty's signature event, PagerDuty Summit 2018, the company has brought together an impressive list of enterprise development specialists to San Francisco, CA. And in addition to all of the speaker presentation and demos, the company has also unveiled many new company announcements targeted right at making enterprise more business aware and capable of ma...
---
Freelance jobs are being embraced by Gen Z

Thursday, August 30, 2018 by Richard Harris



Upwork released new data from Gen Z respondents to Freelancing in America: 2017, a comprehensive measure of the U.S. independent workforce, conducted by independent research firm Edelman Intelligence and commissioned in partnership by Upwork and Freelancers Union. Findings show that Gen Z - the youngest segment of the adult workforce (people born between 1997-2000), ...
---
State of DevOps in 2018

Thursday, August 30, 2018 by Richard Harris



DevOps Research and Assessment announced it has launched their latest report "Accelerate: State of DevOps 2018: Strategies for a New Economy" in collaboration with Google Cloud. Nearly 1,900 technical professionals worldwide participated in this year's study, contributing to research findings that drive excellence in the industry and allow organization...
---
Lack of AI automation is hurting corporate bottom lines

Monday, August 27, 2018 by Richard Harris



Bigtincan announced the findings of its recent study that evaluated if, and how, sales professionals are using sales enablement and advanced technologies like artificial intelligence (AI). Bigtincan surveyed more than 600 U.S. sales executives, working for organizations with 1,000 or more employees across industries including financial services, real estate, insurance, ...
---
Cloud storage is beating local HDD storage says new industry report

Friday, August 24, 2018 by Richard Harris



The Enterprise Storage Forum 2018 Data Storage Trends survey has been released to provide essential data points for storage professionals. The Survey results offer insight on budgets, buying decisions and hiring trends, along with a portrait of how competing emerging technologies are supporting an ever increasing storage workload. The Survey reveals that not only has...
---
Data masking report finds GDPR is pressing the need for solutions

Thursday, August 23, 2018 by Christian Hargrave



Dataguise has been recognized in a new report on data masking by Gartner titled, Market Guide for Data Masking. As data growth continues and data analytics becomes a mission-critical operation throughout the enterprise, Dataguise has been supporting the need to protect sensitive information in the wake of new data privacy regulations such as the General Data Protec...
---
Mobile app development trends in 2018

Monday, August 20, 2018 by Richard Harris



App developers are in demand more than ever, and according to Outsystems, the growth has yet to peak. In a new report titled "State of Application Development," they point out several key areas that strengthen the narrative, like 42 percent of IT saying they plan to deliver 10 or more apps in the next year - whoa? What's even more astonishing is h...
---
Information security event Black Hat USA celebrates 21 years

Tuesday, August 14, 2018 by Christian Hargrave



Black Hat has highlighted their 2018 event programming and new initiatives that will help make Black Hat USA 2018 its most successful show to date. The event welcomed nearly 19,000 of the most security-savvy professionals across the InfoSec spectrum - spanning academia, world-class researchers, and leaders in the public and private sectors. The event's robust line...
---
The network is now open for developers

Monday, July 9, 2018 by Kanwal Sarwar



A year ago, Cisco launched the most ambitious network re-think: the intent-based networking offering, Cisco DNA, and its centerpiece control software, DNA Center. It treats every network device - be it wired, wireless, or wide-area - as part of a unified fabric, giving IT a simpler, more cost-effective way to take control of one of their businesses' most valuable ...
---
Questioning the future of privacy and the safety of personal identity

Thursday, June 28, 2018 by Richard Harris



While consumers and businesses expand their use of social media and electronic services to record levels, many of America's most knowledgeable security professionals don't believe that individuals will be able to protect their privacy and online identity, even with precautionary measures and new regulations such as GDPR. These findings and more are outlin...
---
The role of the mainframe in digital transformation

Friday, June 22, 2018 by Subodh Singh



Today's economy centers around the idea of technologies being connected, the enabler of what many are calling digital transformation. With larger enterprises still relying on mainframes to serve as the foundation of their technology stack, many question how to power leading-edge processes that enable real-time customer experiences and great efficiencies, using wha...
---
Postgres support has been unvieled for Toad Edge

Thursday, June 21, 2018 by Christian Hargrave



Quest Software unveiled the commercial release of Toad Edge 2.0, which adds support for Postgres. Toad Edge enables developers and database administrators to reduce the time and effort required to develop, manage and maintain Postgres-based open source databases while helping produce optimal performance. A recent report estimates that more than 70% of new in-house ap...
---
Companies plan to invest in DataOps new survey finds

Thursday, June 14, 2018 by Richard Harris



Inspired by the DevOps movement, Nexla, the inter-company Data Operations platform, is proving the DataOps movement is real by just announcing the results of the industry's only annual data operations survey. The survey tracks the adoption and best practices of Data Operations (DataOps). It found that a staggering 73% of companies are investing in D...
---
State of DevOps report reveals new insights

Monday, June 4, 2018 by Richard Harris



Puppet has announced the findings of the State of DevOps: Market Segmentation Report. The new report reveals insights by industry, region, department and company size, based on the 2017 State of DevOps Survey data. Over the past six years, Puppet has surveyed more than 27,000 technical professionals, making the State of DevOps Report a comprehensive and long-running stu...
---
Millennial targeted news app SQUID hits 1M downloads

Thursday, May 31, 2018 by Richard Harris



SQUID App - the first news app built for millennials, was developed by Njuice AB, a media company based in Stockholm, Sweden, has just crossed 1,000,000 downloads and the company is growing its user-base by double-digit numbers every month.The goal of the app is to make relevant news readily available, offering a wide range of topics that let users select and create the...
---
Blockchain Pioneers Hackathon 2018 announced

Thursday, May 24, 2018 by Christian Hargrave



Want to code on blockchain and interested in working with DECENT's open-source platform? The Blockchain Pioneers Hackathon has been announced that will span the globe, seeking to connect top talent from around the world with DECENT's open-source blockchain platform, DCore. The series kicks off in the city of the company's headquarters, Bratislava, Slovakia and is co-hos...
---
Job automation: Impacts, risks, and the future

Friday, April 27, 2018 by Richard Harris



Automation has been affecting our everyday lives for a long time now. From washing machines cleaning our clothes for us to water coming out of the facet because of a well, we love convenience, and automation makes it all happen.I think every generation has stood on the cliff of change because of automation. When technology is involved, making it working "automatically" ...
---
Facial detection for verified ad views launches from Jinglz

Saturday, April 21, 2018 by Richard Harris



Jinglz Inc. has announced the live production release of the PlayJinglz mobile app, and it is now available for public download through the Google Play Store. As a first demonstration of their "Verified View" technology, the PlayJinglz app highlights the company's unique approach to mobile ad engagement.PlayJinglz allows users to watch short sponsored video content and ...
---
DevOps practices more likely to integrate automated security

Saturday, April 21, 2018 by Christian Hargrave



Sonatype published findings from its 5th annual DevSecOps Community Survey of 2,076 IT professionals. The survey shares practitioner perspectives on evolving DevSecOps practices, shifting investments, and changing perceptions. Survey respondents with mature DevOps practices were 338% more likely to integrate automated security than organizations with no DevOps pra...
---
Reshape the World Challenge launches to help the self-employed

Wednesday, April 18, 2018 by Christian Hargrave



FreshBooks has launched the first Reshape the World Challenge. The Challenge's goal is to discover and support innovative companies and individuals helping people who work for themselves be more successful. Entrants will compete to show how their new product or service helps the self-employed for a chance to win $30,000 USD in cash prizes and a fully-paid trip to Durham...
---
Code on the beach at the Build Stuff conference

Tuesday, April 17, 2018 by Richard Harris



Build Stuff, a seaside software development conference for people who actually build stuff is happening May 5-6 in Mallorca, Spain, is your perfect opportunity to code on the beach. Started in 2012, Build Stuff annual software development conference has been held in Lithuania, Ukraine, and Spain, welcoming 7000 participants to date. To supply the software development co...
---
GDC 2018 breaks attendance records

Monday, April 2, 2018 by Richard Harris



The 2018 Game Developers Conference (GDC) ended after a week of networking, learning and inspiration. This year, the event saw a record attendance of 28,000 industry professionals at San Francisco's Moscone Convention Center from March 19-23. GDC and VRDC will be returning to the Moscone Convention Center on Monday, March 18 to Friday, March 22, 2019. The call for submi...
---
Featured Stories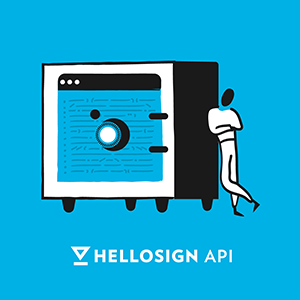 Stay Updated
Sign up for our newsletter for the headlines delivered to you
SuccessFull SignUp