hadoop
hadoop news search results
Developer news items we found relating to hadoop
75 results
---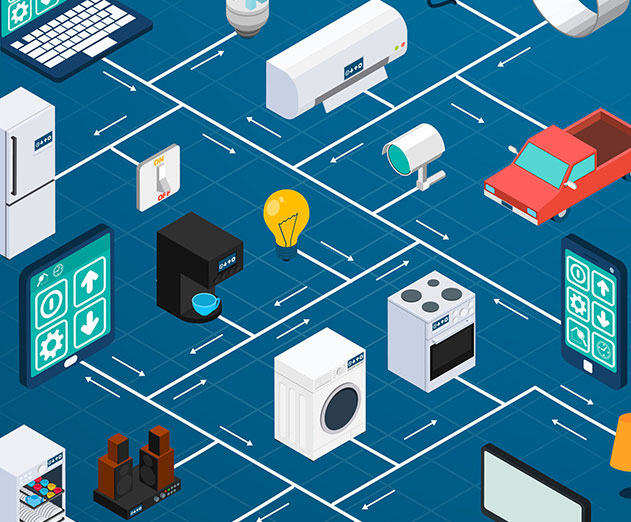 Overcoming IoT security threats to achieve better ROI

Monday, January 8, 2018 by Richard Harris



With B2B IoT segments expected to generate more than $300B annually by 2020, it's no surprise that companies are rushing to build out their IoT businesses and cash in on the modern day gold-rush. However, many manufacturers are struggling to achieve long term profitability for their IoT projects beyond initial hardware sales.The key to ensuring an organization's IoT inv...
---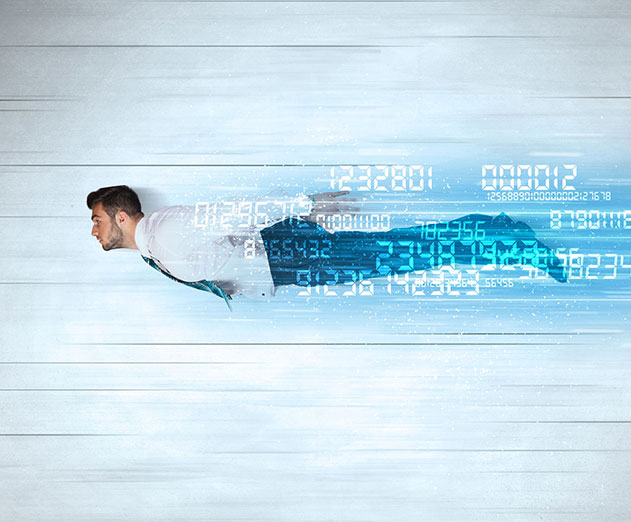 The impact of fast data on the modern application stack

Monday, October 9, 2017 by Richard Harris



Lightbend has announced its Fast Data Platform to help operationalize applications built for streaming data use cases. The new distribution aims to support how organizations design, build and run fast data applications, as new use cases like Real-Time Decisioning, Real-Time Personalization, IoT and others evolve the big data requirements from its legacy batch/Hadoop roo...
---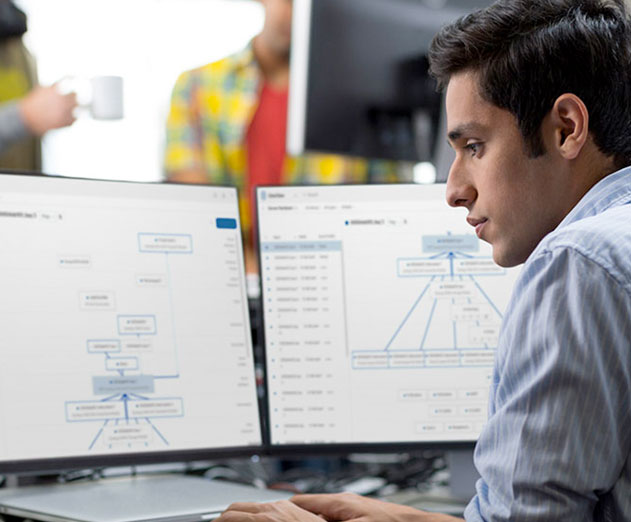 In-database machine learning coming in Vertica 9

Thursday, September 21, 2017 by Richard Harris



Micro Focus has announced a major release of its Vertica Analytics Platform. Vertica 9 introduces an extended list of in-database Machine Learning capabilities - including new algorithms, model replication, data preparation functions, and continuous end-to-end workflow - to simplify the production and deployment of machine learning models. In addition, Vertica 9 will be...
---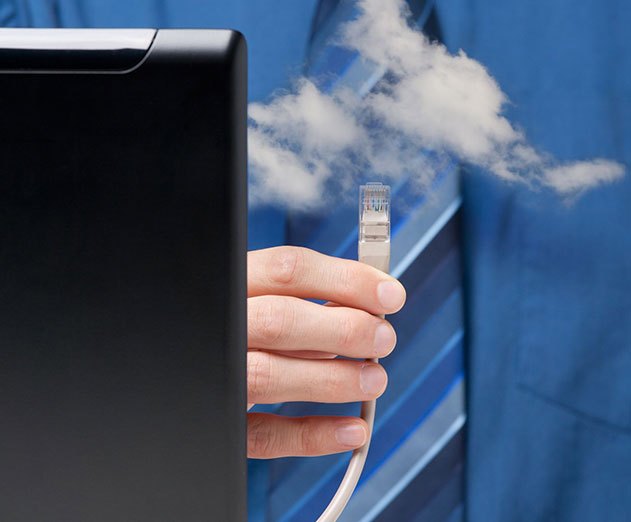 SaaS adoption is increasing

Tuesday, September 19, 2017 by Richard Harris



Progress has announced findings from its 2017 Data Connectivity Outlook Survey. Progress surveyed 1,200 business and IT professionals in various roles, representing a range of industries across the globe, to capture their views on the impact of the changing landscape of disruptive data sources.Key Findings:- SaaS adoption has increased from 62% to 79% in the last year a...
---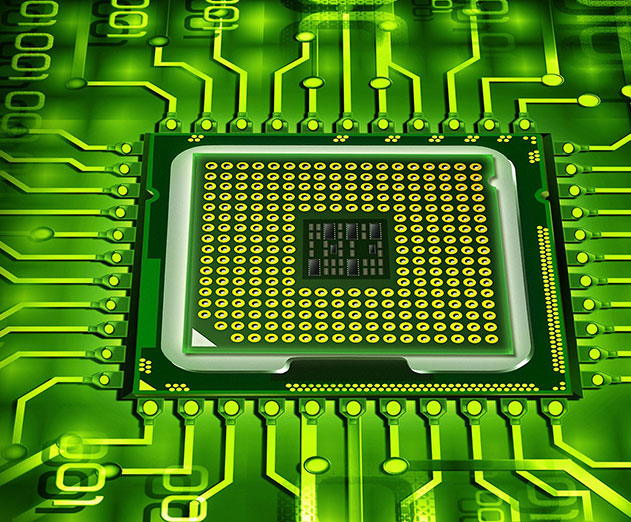 How in-memory computing is driving digital transformation technologies

Monday, August 7, 2017 by Nikita Ivanov



It increasingly seems that every business wants to become a data-driven software company. The success of Airbnb, Alibaba, Netflix and many others has CEOs, CIOs, and CDOs jumping on the digital transformation bandwagon and imagining all the possible ways they can leverage their intellectual property and unique data to deliver a service instead of just shipping products....
---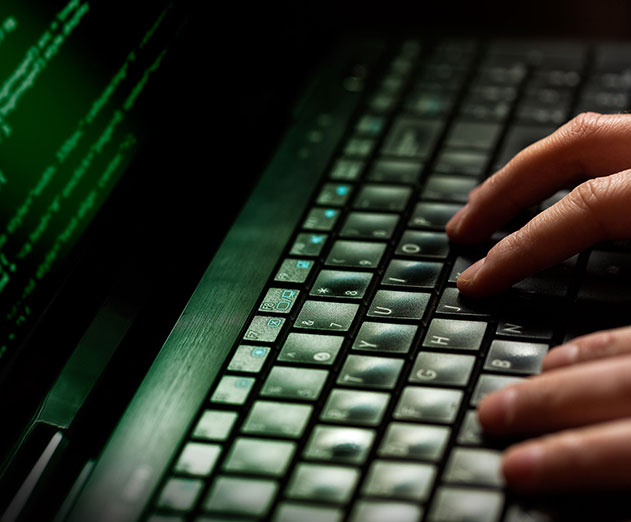 5,000 developers and professionals responded in Skill Up 2017

Wednesday, July 19, 2017 by Richard Harris



Nearly 5,000 developers and tech professionals across the world responded to Packt's third annual Skill Up survey to share their thoughts on the latest tech tools and trends, and how they work and learn. Skill Up 2017 also investigated wider questions about the tech industry - from its status and value in organizations and industry, through to urgent issues around diver...
---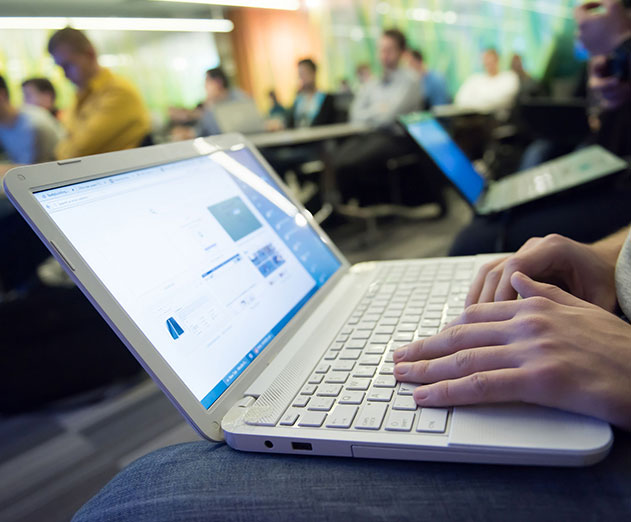 Introduction to Kubernetes from The Linux Foundation released

Monday, July 10, 2017 by Richard Harris



The Linux Foundation, the nonprofit advancing professional open source management for mass collaboration, has announced its newest massive open online course (MOOC) is now available. The free course, LFS158x - Introduction to Kubernetes, is offered through edX, the nonprofit online learning platform founded in 2012 by Harvard University and Massachusetts Institute of T...
---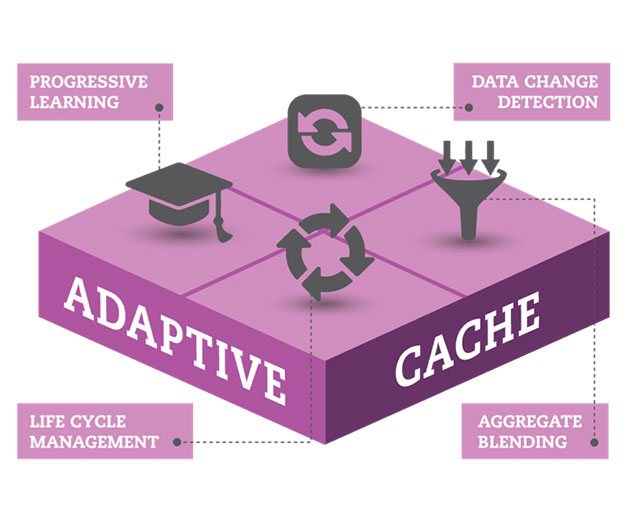 AtScale unveils their new 5.5 platform update

Wednesday, June 7, 2017 by Richard Harris



The adoption of the data lake over the past few years has proven that enterprises want a way to store vast amounts of raw data in its native format until needed for consumption. New database platforms like Hadoop or Google BigQuery have provided affordable solutions to let enterprises store data. However, when this data is not put to use, Data Lakes became Data Swamps. ...
---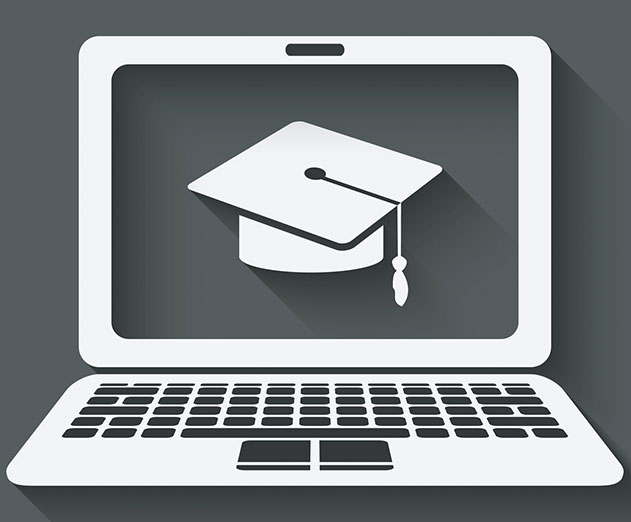 W3Cx celebrates enrollment of over 400k students in their MOOCs

Wednesday, April 26, 2017 by Christian Hargrave



Just two years after launching its first HTML5 course on W3Cx, the World Wide Web Consortium (W3C) has announced that it has exceeded its enrollment goals with nearly 400,000 students from every country participating in its HTML5 and CSS MOOCs (Massive Open Online Courses). W3Cx is the result of a successful partnership with edX, a nonprofit online learning platform, fo...
---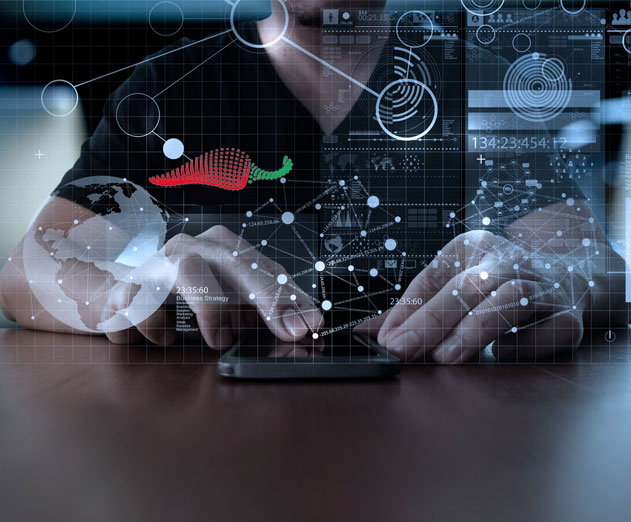 DevOps for Big Data with Pepperdata

Wednesday, April 19, 2017 by Richard Harris



Despite huge investments in big data applications, there's still a bottleneck as developers and operators try to find effective and efficient ways to adjust and correct their big data applications' code. As a result, companies deploying applications suffer from decreased developer productivity and cluster efficiency - a critical flaw to keep up with today's big data inf...
---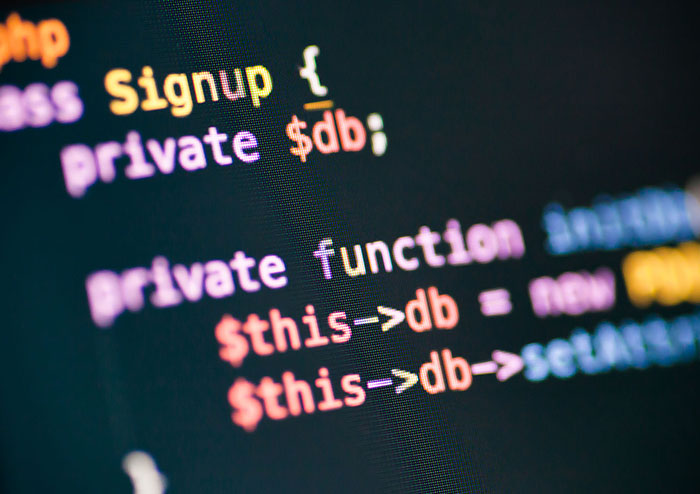 Battery Venture ranks top Open-Source projects in new report

Wednesday, April 12, 2017 by Christian Hargrave



As enterprise-IT departments become more enamored with - and dependent on - open-source software, investment firm Battery Ventures has released a new index ranking open-source projects according to their user activity, popularity, ability to create jobs and traction among developers.The Battery Open-Source Software (BOSS) Index highlights the increasing reliance on free...
---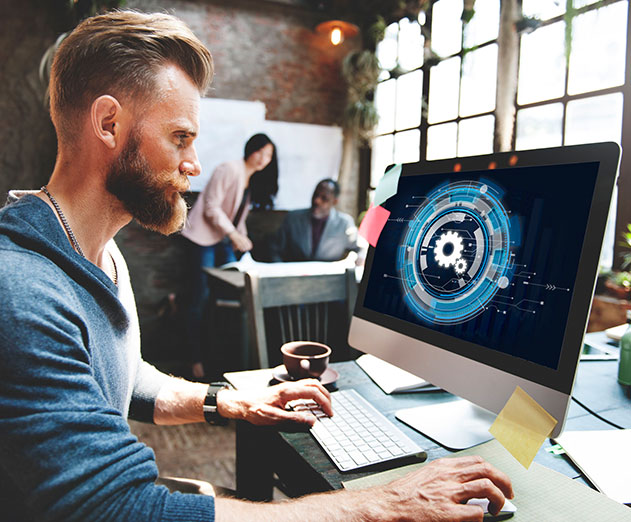 Lets talk about IT automation

Monday, April 3, 2017 by Richard Harris



IT departments are often faced with similar challenges: stagnant budgets and a lack of qualified applicants. Unfortunately, despite the lack of resources, IT continues to face increased pressure to push out new applications faster and make changes to existing systems quicker to stay competitive. IT automation helps companies coordinate and consolidate IT operation...
---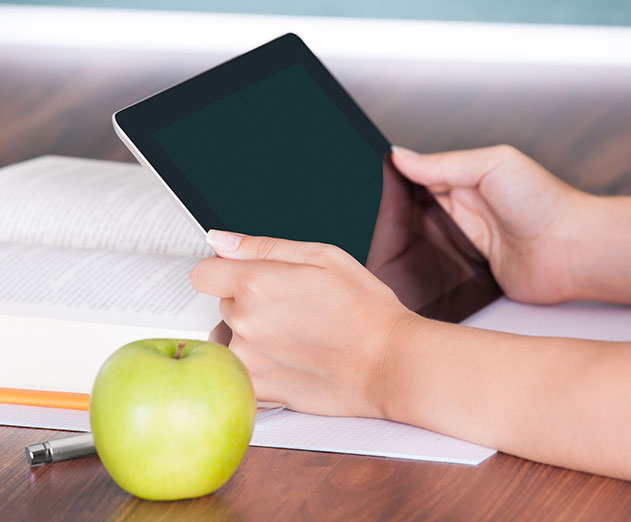 Get a free intro to Apache Hadoop course

Friday, March 31, 2017 by Richard Harris



The Linux Foundation, the nonprofit advancing professional open source management for mass collaboration, today announced its newest massive open online course (MOOC) is available for registration. The course, LFS103x - Introduction to Apache Hadoop, is offered through edX, the nonprofit online learning platform launched in 2012 by Harvard University and Massachusetts I...
---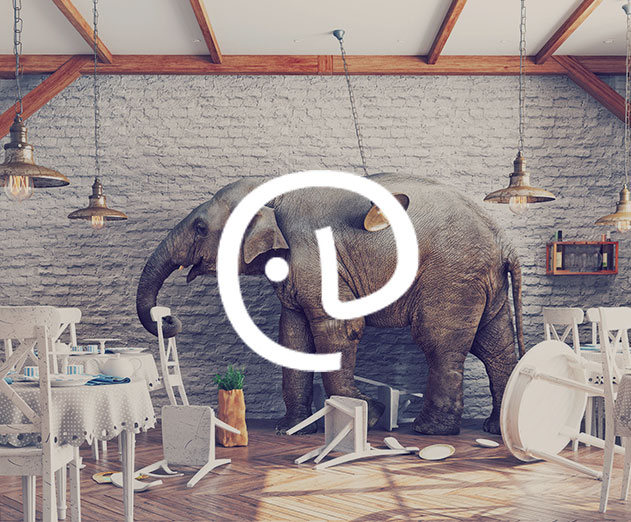 AtScale 5.0 brings order to the big data chaos

Wednesday, March 15, 2017 by Christian Hargrave



AtScale announced the general availability of AtScale 5.0. Supported by a newly granted patent on the platform's ability to run its powerful calculation engine against any BI visualization tool, AtScale 5.0 brings order to the big data chaos.AtScale 5.0 packs new features including a scalable dimensional calculation engine, a machine learning performance optimizer, a un...
---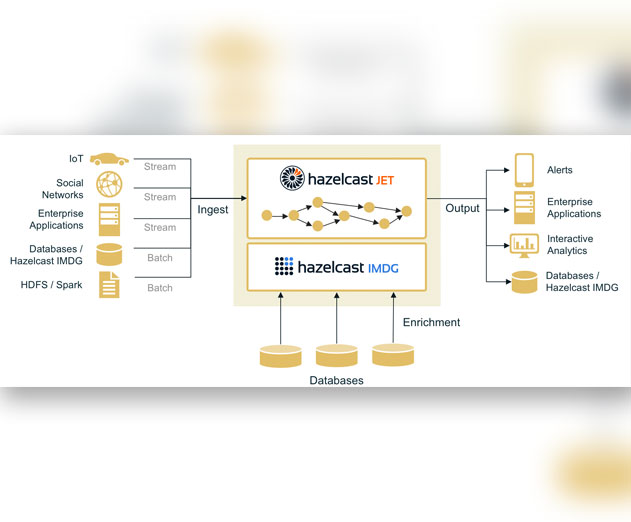 New distributed processing engine for big data streams lands

Wednesday, February 8, 2017 by Michael Haynes



Hazelcast, an open source in-memory data grid (IMDG), has launched Hazelcast Jet - a distributed processing engine for big data streams. With Hazelcast's IMDG providing storage functionality, Hazelcast Jet is a new Apache 2 licensed open source project that performs parallel execution to enable data-intensive applications to operate in near real-time. Using directed acy...
---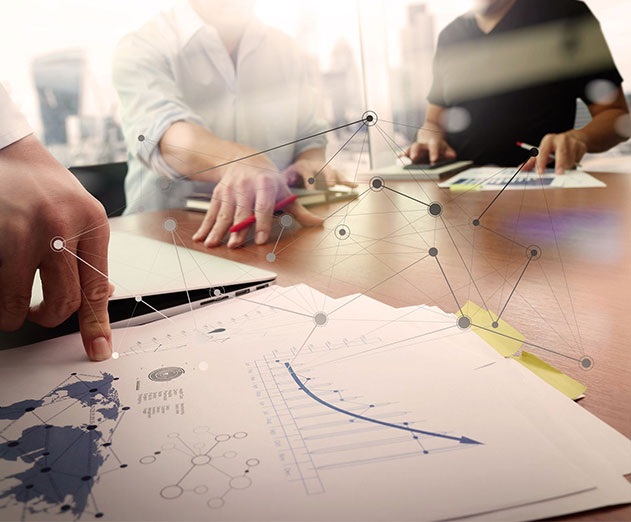 MapR Connector for Teradata released

Wednesday, February 1, 2017 by Richard Harris



MapR Technologies, Inc., a Converged Data Platform, has announced availability of a new MapR Connector for Teradata, an analytics solutions company. This provides high speed, parallel connections from Teradata to the MapR Converged Data Platform, improving bulk data transfers, and enabling scalable agile analytics across the ecosystem. The new connector is also certifie...
---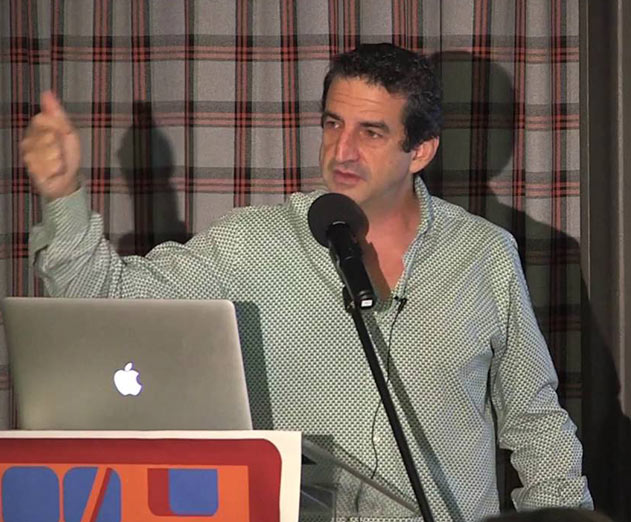 Artificial Intelligence: 5 key attributes of all modern AI systems

Thursday, January 5, 2017 by Richard Harris



What are the common attributes that all modern Artificial Intelligence systems share? Former NASA Deputy Chief of AI at the Ames Research Center, Monte Zweben tells us. A technology industry veteran, Monte Zweben's early career was spent with the NASA Ames Research Center as the Deputy Chief of the Artificial Intelligence Branch, where he won the prestigio...
---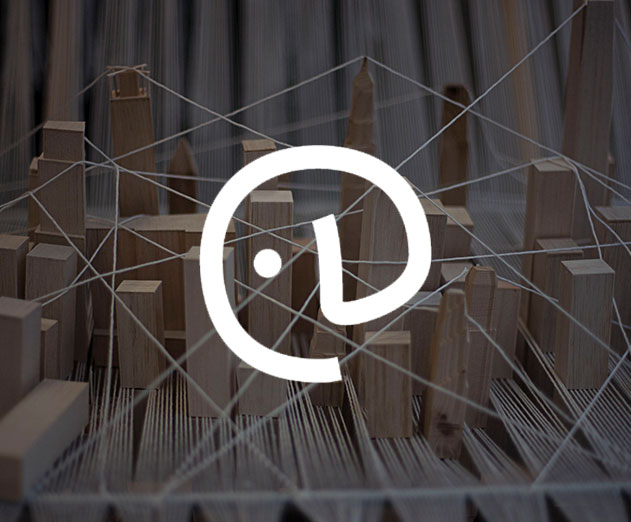 What AtScale wants you to know about Big Data's future

Thursday, December 29, 2016 by Richard Harris



2017 is looking like it will be the year of BI on Big Data. Seventy-five percent of respondents in the 2016 Big Data Maturity Survey indicated that Business Intelligence is taking over as the #1 workload for Big Data.AtScale, a company that provides enterprises with a fast and secure self-service analytics platform for Big Data, released the results of the survey, based...
---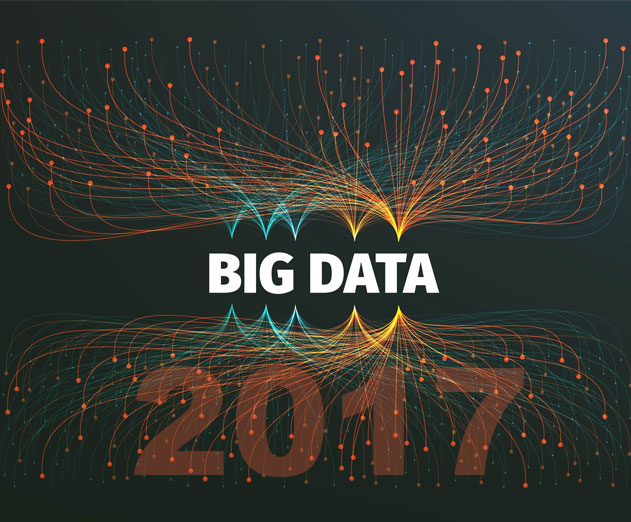 Big Data predictions for 2017

Tuesday, December 27, 2016 by Richard Harris



Editors note: Predictions by Kunal Agarwal, CEO of Unravel Data In 2017 Big Data will begin to cross a chasm into the mainstream, in large part resulting from the popularity of Hadoop and Spark. Companies will use Big Data for mission-critical needs when running their data stacks. These are the same companies that once had issues with the security threat ...
---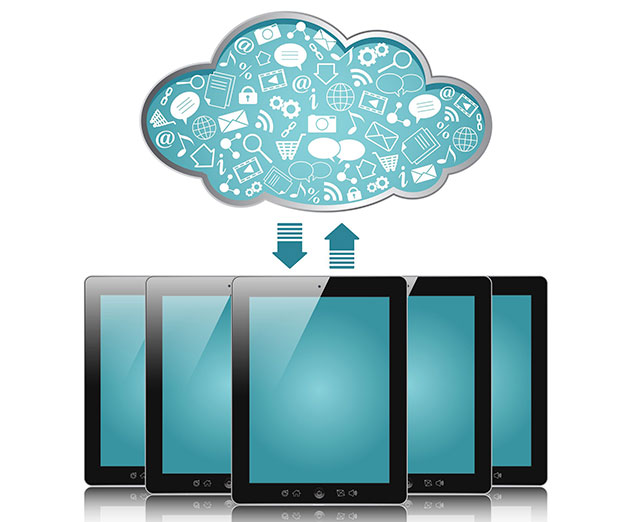 Hourly pricing for Informatica Cloud Services in Microsoft Azure launches

Thursday, December 15, 2016 by Michael Haynes



Informatica just announced the availability of hourly pricing for Informatica Cloud Services for Microsoft Azure in the Azure Marketplace. Now available as a pay-as-you-go hourly pricing model, this solution is designed to help users of the Azure cloud platform and Microsoft Cortana Intelligence Suite jump-start cloud data integration and management projects. Addit...
---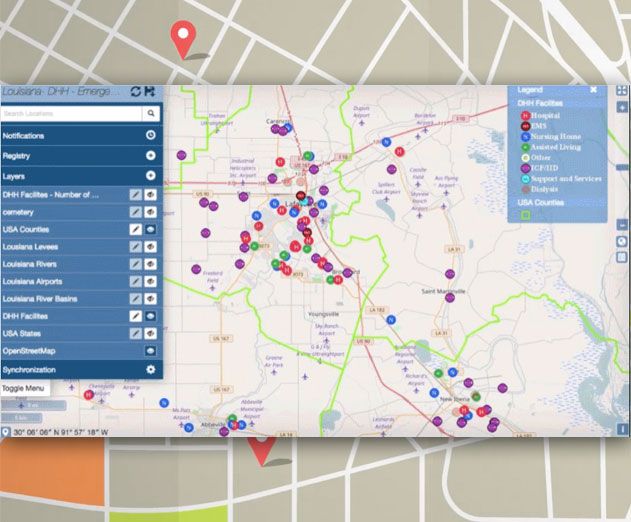 Boundless: The first complete supported open GIS platform

Friday, November 18, 2016 by Richard Harris



Eighty percent of data in the world today includes a location component. However, because of the issues associated with proprietary GIS solutions, many organizations are unable to tap into this data and gain valuable insights. Boundless is the first open source GIS solution of its kind, delivering the ultimate open GIS ecosystem, comprised of a unique combination...
---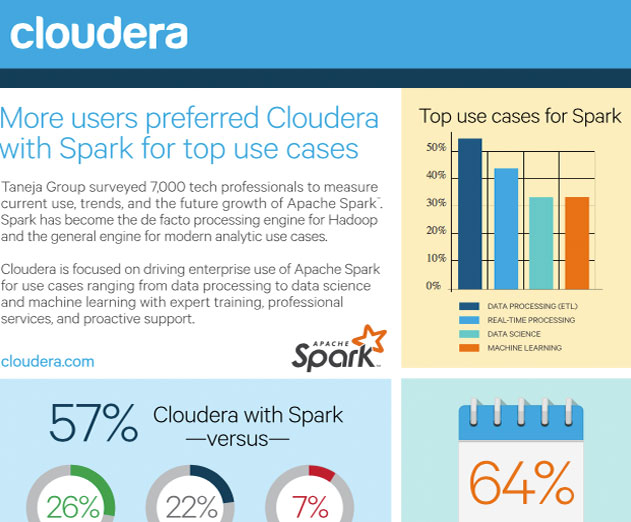 Key findings of the Apache Spark market research study

Friday, November 11, 2016 by Christian Hargrave



In order to better understand Apache Spark's growing role in big data, Taneja Group conducted a major market research project, surveying approximately 7,000 people. The sample was made up of technical and managerial job roles from around the world directly involved in big data. The survey, which received an overwhelming response, explored experiences with and ...
---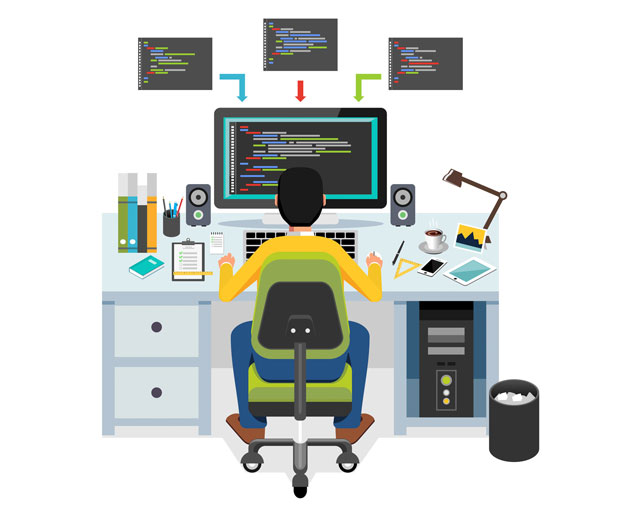 All you ever wanted to know about low-code software development

Tuesday, November 8, 2016 by Richard Harris



A "low-code" revolution is sweeping through the development industry. Enterprise companies increasingly opt for solutions that involve little to no code over conventional development tactics and the trend is going upwards. Agiloft, a low-code enterprise solution, is helping mitigate the transition towards this new industrial fad, cutting development times for companies ...
---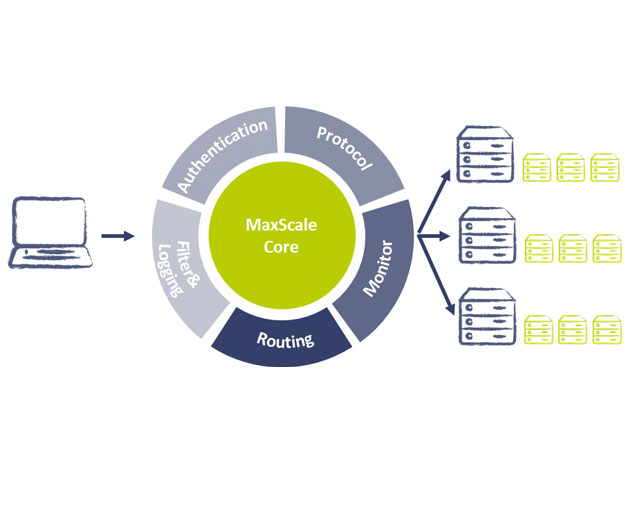 Real-time streaming and better security for DevOps with new MaxScale 2.0

Tuesday, October 4, 2016 by Michael Haynes



MariaDB Corporation has announced the general availability of MaxScale 2.0, which adds new data streaming integration with Kafka. MaxScale is a next-generation database proxy that manages administrative functions like security, scalability, data streaming and high availability, enabling the database to focus on core functionality.At its core, MaxScale has a multi-thread...
---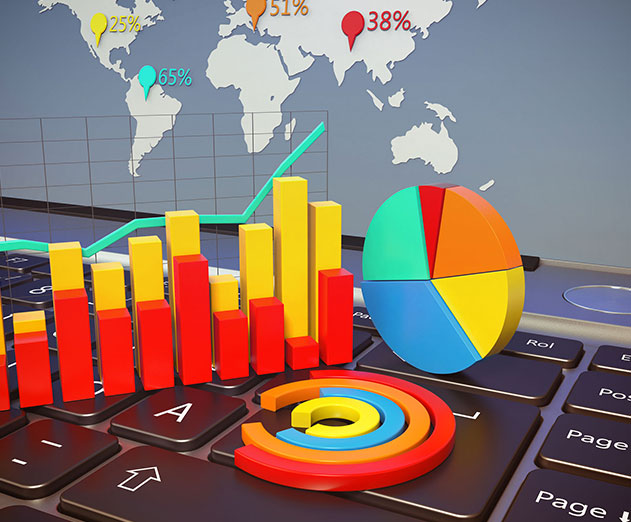 How revenue recycling can help you improve capital and fund growth

Tuesday, October 4, 2016 by Martin Macmillan



Almost all app developers face a common financial challenge: Keeping cash flowing during the time between launch of a new app and payout of revenue by the app stores and platform holders.This period of time is referred to in the app economy as the "funding gap." It's common in many different industries, especially among manufacturers that have to shell out capital to pa...
---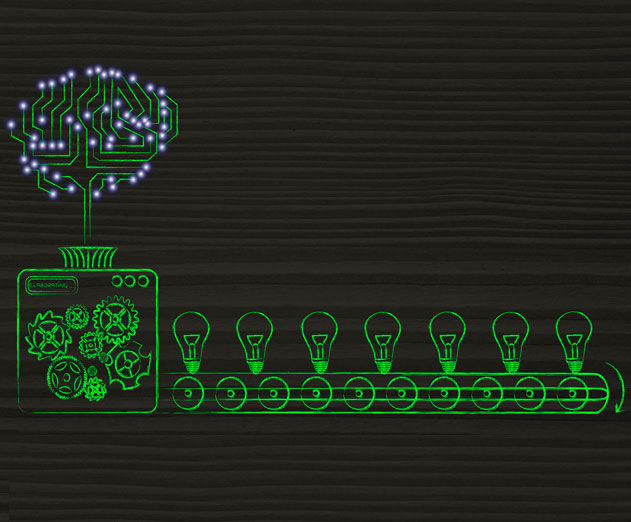 Splunk Harnesses Machine Learning for New Innovations

Tuesday, September 27, 2016 by Michael Haynes



Splunk Inc. has released new versions of Splunk Enterprise, Splunk IT Service Intelligence (ITSI), Splunk Enterprise Security (ES) and Splunk User Behavior Analytics (UBA). Available on-premises or in the cloud, the newest versions of Splunk solutions leverage machine learning to make it faster and easier to maximize the value machine data can deliver to organizations.A...
---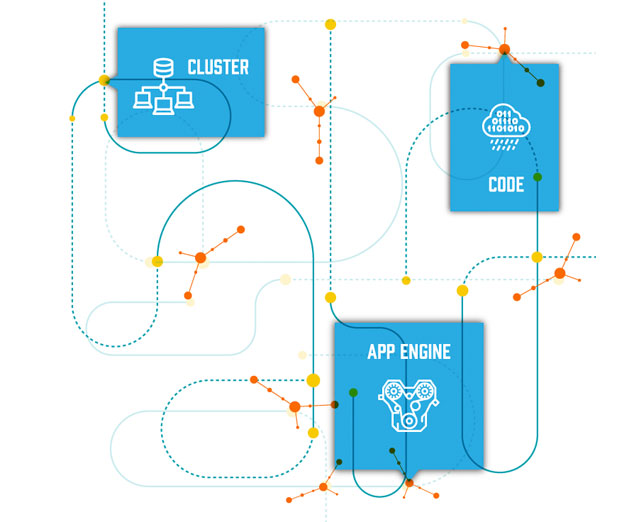 Unravel Data Launches Performance Intelligence Platform

Tuesday, September 20, 2016 by Richard Harris



Unravel Data, provider of a full-stack performance intelligence platform for optimizing Big Data operations (DataOps), has emerged from stealth, announcing the first-ever platform to accelerate Big Data applications, optimize resource usage, and provide operations intelligence, all from a single platform. Addressing the larger Big Data market, which analysts at IDC...
---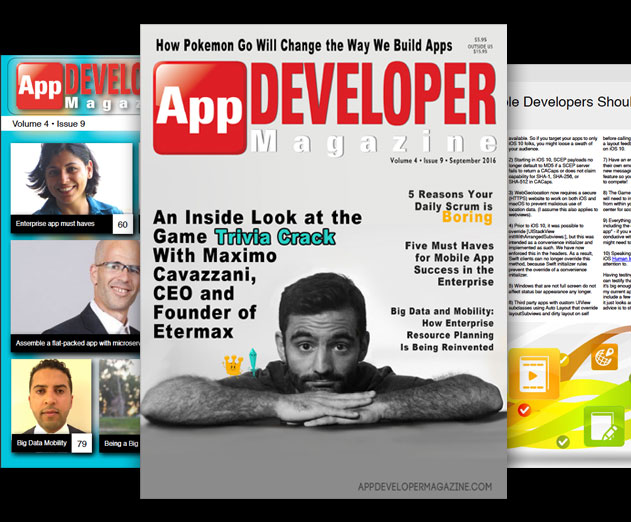 Our 40th Issue Published Today: App Developer Magazine September 2016

Thursday, September 1, 2016 by Richard Harris



With the release of our September 2016 issue of App Developer Magazine we just hit 40 total published magazines, and the end of the Summer season of app development.Thanks to all of the countless readers, contributors, and sponsors for helping us look so good, and believing in our mission! I think this is one of our best issues yet!With over 4500 pub...
---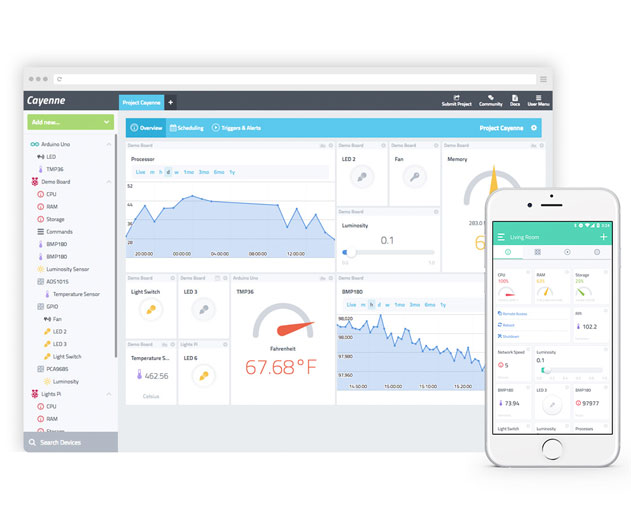 myDevices Cayenne Drag and Drop IoT Project Builder Now Offers Integration with Arduino

Wednesday, August 24, 2016 by Stuart Parkerson



IoT firm has myDevices has announced its Cayenne drag-and-drop IoT project builder now offers an integration with Arduino's open-source software and hardware ecosystem. The Cayenne development platform provides access to Arduino's features when choosing an IoT board including WiFi, BLE, IR, NFC, Ethernet, and more.Cayenne provides tools to visualize sensor data&nbs...
---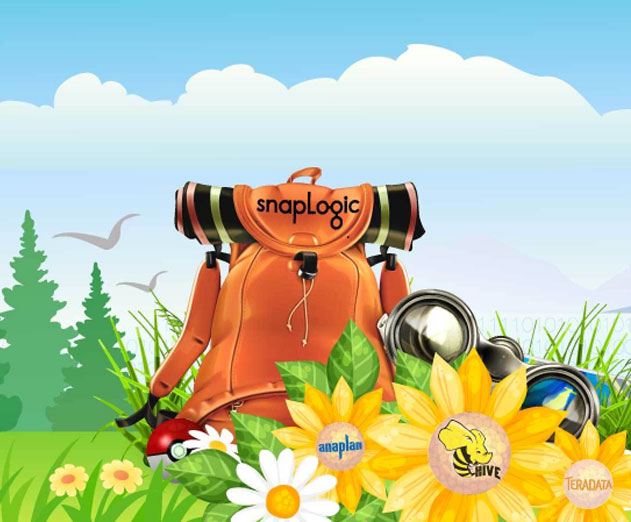 Summer 2016 Elastic Integration Platform From SnapLogic Launches

Thursday, August 18, 2016 by Stuart Parkerson



SnapLogic has announced the release of its Summer 2016 Elastic Integration Platform which brings new additions to SnapLogic's library of more than 400 intelligent connectors called Snaps, and enhances the core platform with improved performance and new data governance features for hybrid deployments.The Summer 2016 release introduces several enhancements to SnapLogic's ...
---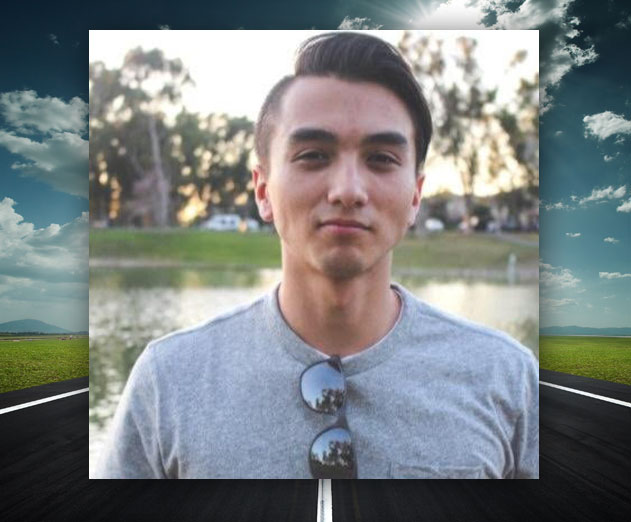 Ben Markham Chats About Being a Big Data Developer With Apache Hadoop

Wednesday, August 17, 2016 by Richard Harris



We recently sat down with Ben Markham, Big Data Architect, Xiilab and ODPi member about developing sensor data solutions, working with Hadoop, what the big data market looks like in South Korea, and how it is to develop for a South Korean company?ADM:You are a developer for Xiilab, what do you do for them?Markham: I develop applications with Spring and Java EE, whi...
---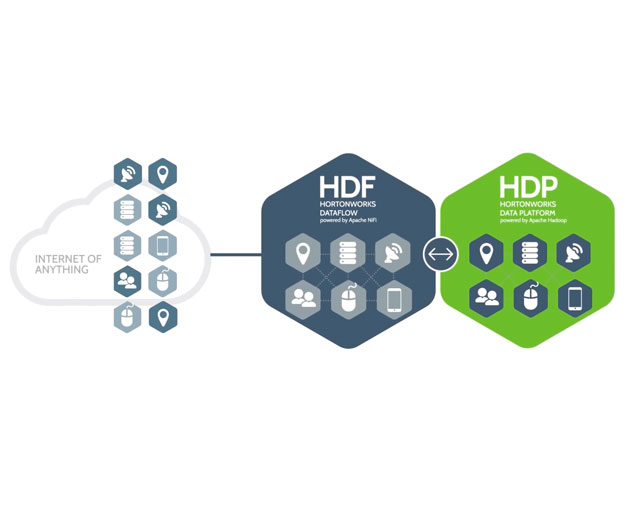 Hortonworks Updates DataFlow and Now Supports Apache MiNiFi

Monday, August 15, 2016 by Stuart Parkerson



Hortonworks, which works with open source technologies including Apache Hadoop, NiFi, and Spark, has released the latest version of Hortonworks DataFlow (HDF) which offers an integrated system for dataflow management and streaming analytics to collect, curate, analyze and deliver insights in real-time, on-premises or in the cloud. The company also announced a new HDF Pr...
---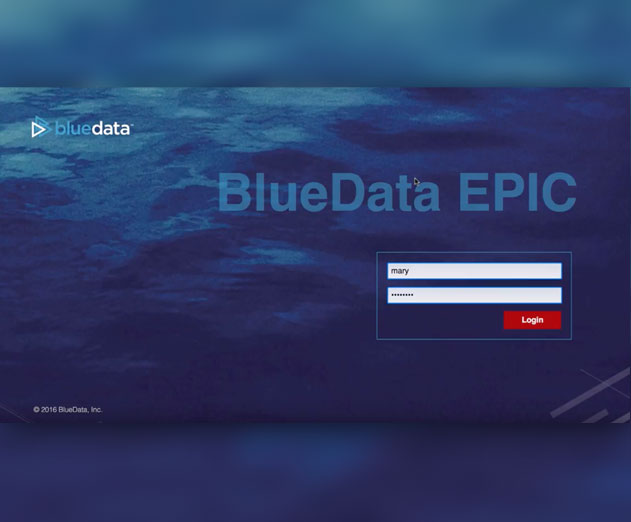 BlueData EPIC Software Platform on AWS for Enterprise Is Here

Tuesday, July 12, 2016 by Stuart Parkerson



BlueData has released the enterprise edition of its BlueData EPIC software platform on Amazon Web Services (AWS) and other public clouds in the coming months including Microsoft Azure and Google Cloud Platform.BlueData facilitates the deployment of Big Data infrastructure and applications, leveraging embedded Docker container technology. The BlueData EPIC software platf...
---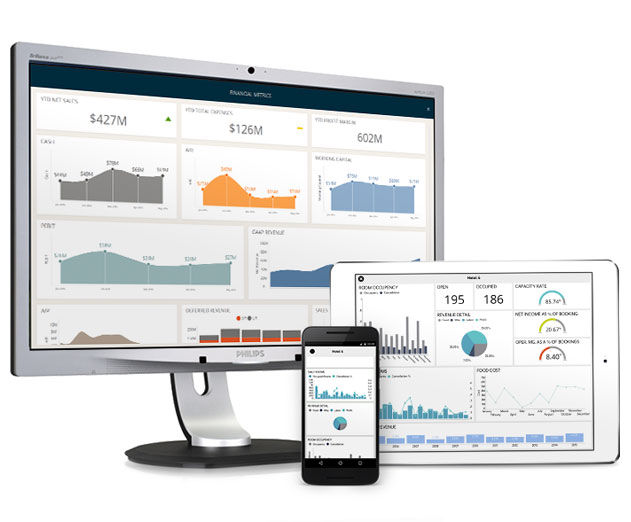 ReportPlus Desktop for Windows Launches

Monday, July 11, 2016 by Stuart Parkerson



Infragistics has released ReportPlus Desktop for Windows, a cloud-based or on premise self-service BI and data visualization solution. Also new are updates to ReportPlus Mobile apps which now ship with new features for iOS and Android, along with the just released ReportPlus Embedded for ISV's looking to create desktop, web and native mobile applications.ReportPlus othe...
---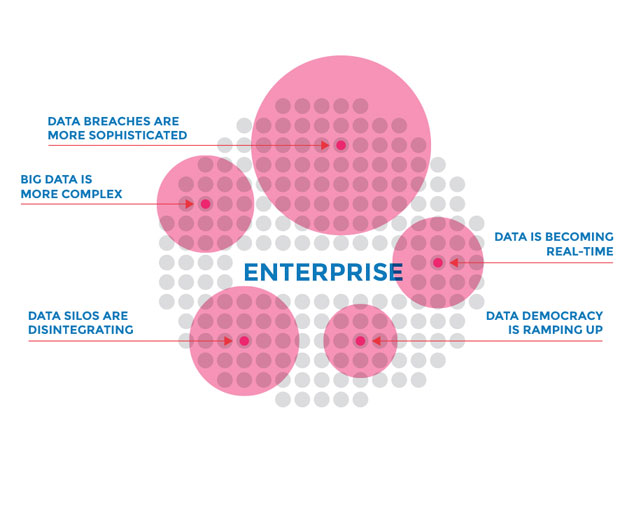 Dataguise DgSecure 6.0 Release Offers Sensitive Data Monitoring

Saturday, July 9, 2016 by Stuart Parkerson



Dataguise has released Dataguise DgSecure 6.0, a monitoring solution for all data source types which allows users to detect, protect, and access sensitive data. DgSecure provides the ability to discover, count, and report on sensitive data assets in real time wherever they live or move across data repositories, on premises and in the cloud. It's a highly scalable a...
---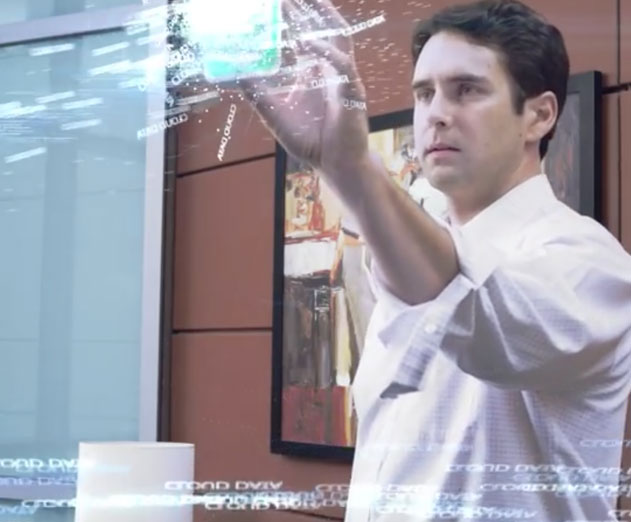 Alteryx Analytics Platform Updates Help Big Data Analytics With Predictive Insights

Thursday, July 7, 2016 by Richard Harris



Alteryx, has announced new functionality to its Alteryx Analytics platform that allows data analysts to gain predictive insights, harness big data analytic performance and improve analytic understanding using a code-free interface.The platform provides the ability connect to and cleanse data from data warehouses, cloud applications, spreadsheets and other sources, join ...
---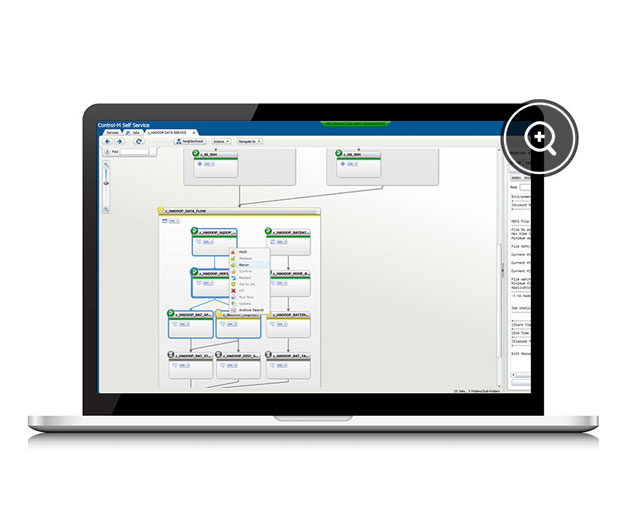 BMC Releases New API for Hadoop Application Deployment

Tuesday, July 5, 2016 by Stuart Parkerson



BMC has announced the expansion of its Big Data offerings with updates to its Control-M for Hadoop solution which now offers a Control-M Automation API, designed to improve Hadoop application deployment agility. The Control-M Automation API is a set of programmatic interfaces for Hadoop architects, engineers, and developers to use Control-M in a self-service manner...
---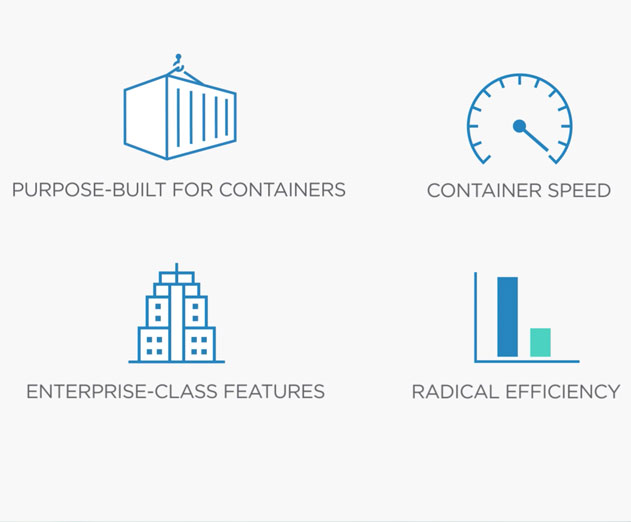 Portworx Releases PX-Enterprise Platform for Container-Defined Storage in Production Environments

Friday, June 24, 2016 by Richard Harris



Portworx has released the PX-Enterprise platform offering a purpose-built, enterprise-class storage container-defined storage for containers used in production environments. The company says that by using PX-Enterprise, companies can cut the cost of traditional storage arrays and virtual machines by up to 70 percent. Portworx reports early success with application ...
---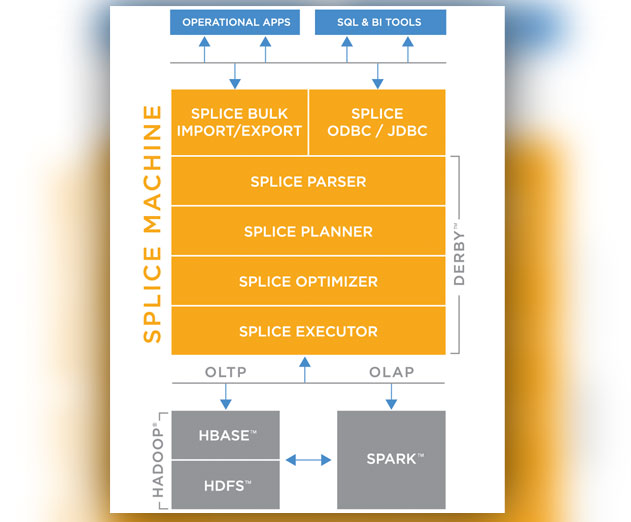 Splice Machine Opens Sources Its Hadoop and Spark Powered RDBMS

Friday, June 10, 2016 by Stuart Parkerson



Splice Machine is open sourcing its relational database management system (RDBMS), a dual-engine RDBMS powered by Hadoop and Spark. The platform leverages in-memory technology from Spark and scale-out capabilities from Hadoop to power new applications and can offload existing Oracle and Teradata databases. The Splice Machine RDBMS facilitates simultan...
---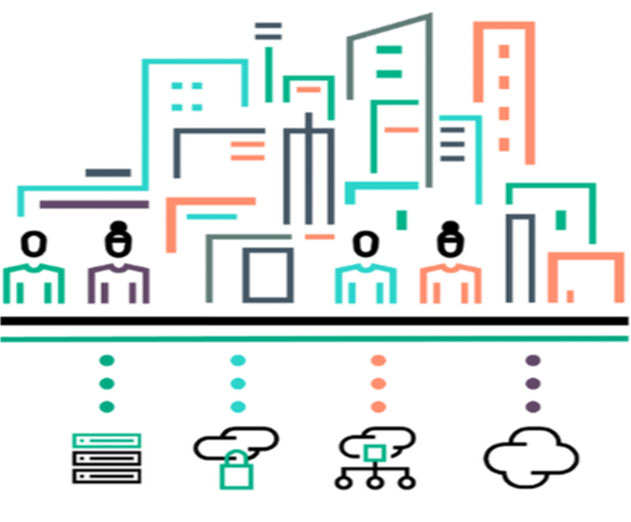 HPE Announces New Functionality to Helion Cloud Platform

Friday, June 10, 2016 by Richard Harris



Hewlett Packard Enterprise (HPE) has announced a number of updates to its HPE Helion Cloud platform which provides a multi-cloud management and cloud native application platform.Helion includes full-stack infrastructure automation to enable delivery of secure IT services and applications, and provides a common self-service storefront for IT and developers. It provides a...
---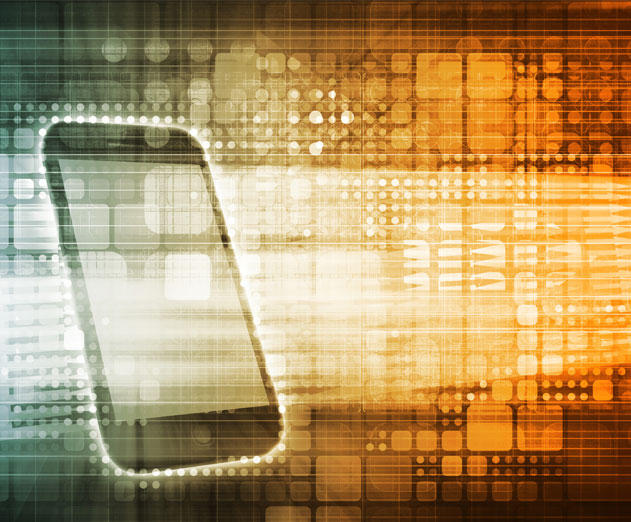 IBM Releases Apache Spark Powered Data Science Collaborative Platform

Thursday, June 9, 2016 by Richard Harris



IBM has announced a new cloud-based development environment for near real-time, high performance analytics. The new IBM Data Science Experience is an interactive, collaborative, cloud-based environment where data scientists can use multiple tools to activate insights. It is in limited preview and IBM has created a waiting list for individuals interested in accessing the...
---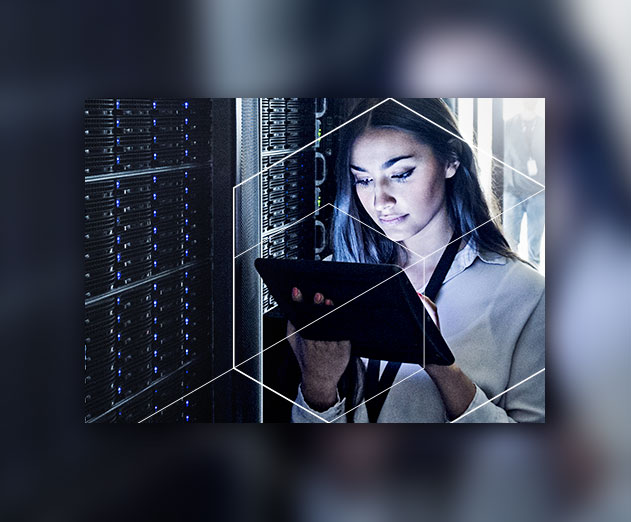 IBM Spectrum Computing Offers High Performance Data Analytics with Software-Defined Infrastructure Technology

Wednesday, June 8, 2016 by Richard Harris



IBM has released IBM Spectrum Computing, a new intelligent resource and workload management software which offers workload and resource management capabilities for high-performance research, design and simulation applications. IBM Spectrum Computing is designed to make it easier for organizations to extract full value from data to accelerate performance-intensive a...
---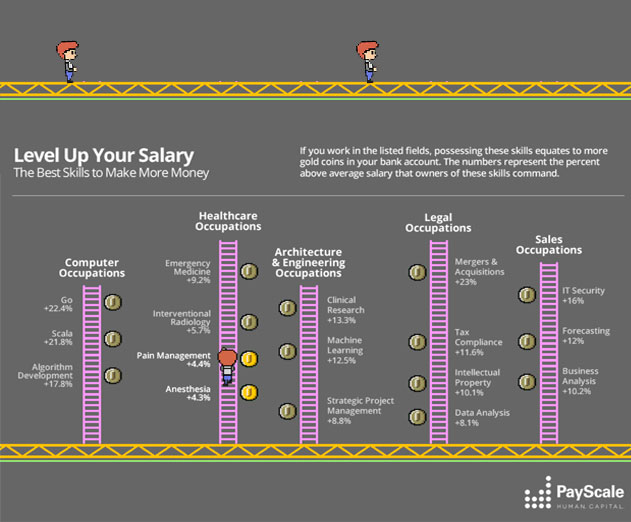 Specific Technology Skills Provide Pay Boost for Tech Sector

Wednesday, May 18, 2016 by Stuart Parkerson



PayScale, in partnership with Future Workplace, have released a new workforce skills preparedness report titled "Leveling Up: How to Win In the Skills Economy." Among the findings were a "pay boost" for tech hiring when considering specific technical skills.Overall, the report details a disconnect between managers and recent graduates regarding their preparedness for em...
---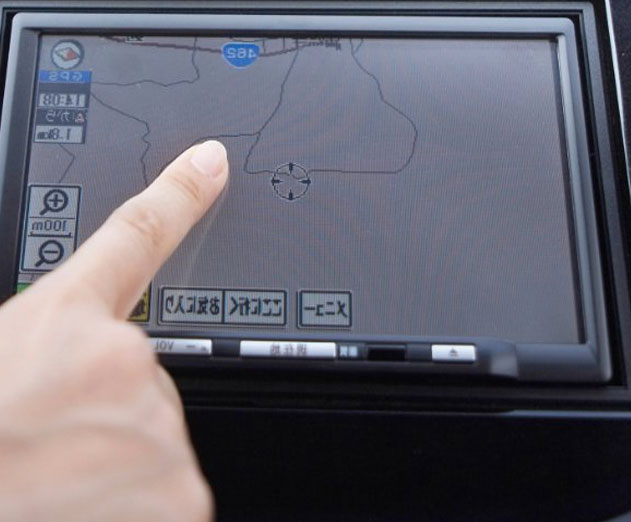 SAP Announces New IoT Functionality for its HANA Cloud Platform

Tuesday, May 17, 2016 by Stuart Parkerson



SAP has announced new IoT functionality for its HANA Cloud Platform and SAP HANA Vora software. SAP is supporting OpenStack as the cloud infrastructure and Cloud Foundry as the open source framework for SAP HANA Cloud Platform. The new IoT offerings from SAP include:The IoT foundation bundle for SAP HANAProvides a set of capabilities for IoT data management including sm...
---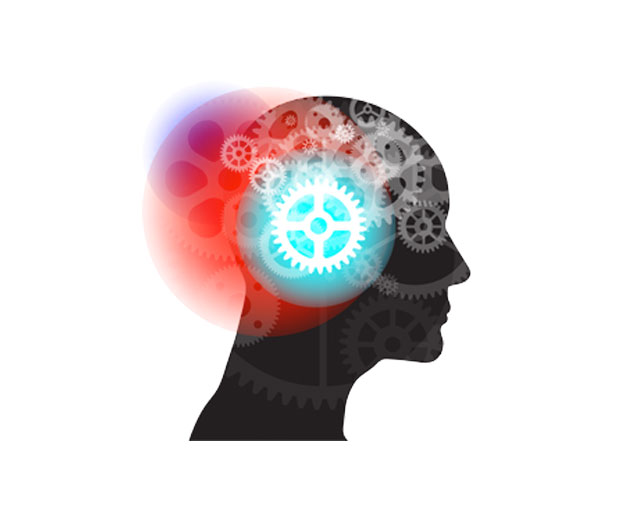 Sinequa ES Version 10 Offers Cognitive Computing Search and Analytics

Thursday, May 5, 2016 by Richard Harris



Sinequa has announced the general availability of Sinequa ES Version 10 which offers a cognitive search and analytics platform that uses advanced natural language processing (NLP) and machine learning algorithms to extract insights from structured and unstructured data. This latest version of the Sinequa self-learning platform offers enhanced analytics of contents ...
---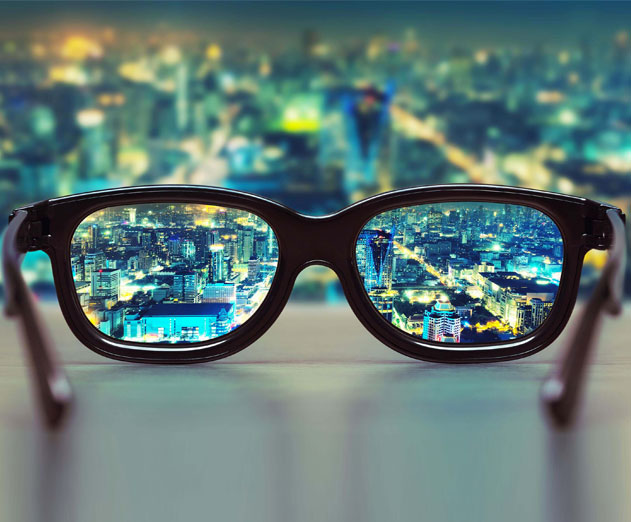 World Programming Releases Free Edition of Big Data Analytics Software

Friday, April 22, 2016 by Stuart Parkerson



World Programming has released a free version of the company's industrial analytics and data science software. The free WPS Express Edition is available for Windows and Mac OS X and includes all the features of the Standard Edition but with a restriction on the volume of data that can be processed. The license is for individuals, not companies, and is not intended for p...
---
Hortonworks and Pivotal Expand Big Data and Analytics Solutions

Monday, April 18, 2016 by Richard Harris



Hortonworks and Pivotal have expanded their relationship for the Hortonworks Data Platform (HDPTM) and Pivotal HDB which combines Hortonworks' support for data management and processing with Pivotal's analytics engine for Apache Hadoop. The newly expanded relationship includes the following:- Pivotal will standardize on Pivotal HDP, support subscription software th...
---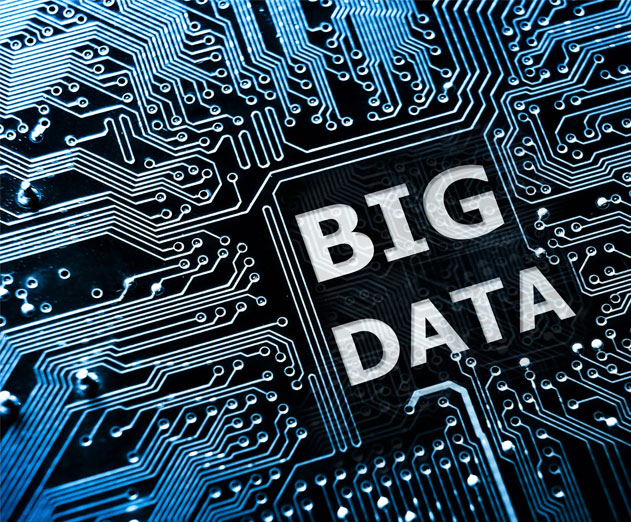 Orasi Software Expands Big Data Analytics Services

Wednesday, March 30, 2016 by Stuart Parkerson



Orasi Software has announced that it has added HPE IDOL and HPE Vertica, two of Hewlett Packard Enterprise's (HPE's) Big Data Platform solutions, to its product lineup. Orasi will utilize these solutions to help companies to deploy and effectively use the HPE big data analytics products."The HPE Big Data Platform components deliver speed and scale and the broadest...
---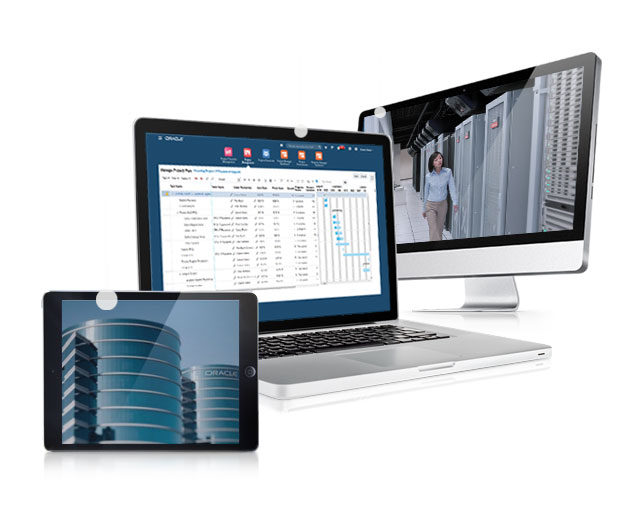 Oracle's Cloud Services Now Offers On Premises Datacenter Offering

Monday, March 28, 2016 by Stuart Parkerson



Oracle has launched the Oracle Cloud at Customer, which allows companies to access Oracle's cloud services in their datacenter and offers a stack that is 100 percent compatible with the Oracle Cloud but available on-premises. Companies can use the platform for disaster recovery, elastic bursting, dev/test, lift-and-shift workload migration, and a single API and scr...
---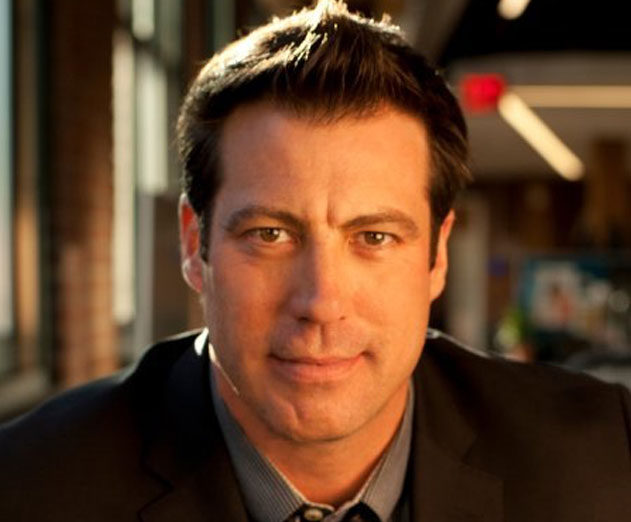 Optimizing Developers Time With Adaptive Databases

Wednesday, March 23, 2016 by Richard Harris



We recently took a deep dive into adaptive databases with Chad Jones, the Chief Strategy Officer at Deep Information Sciences, whose deepSQL platform offers an adaptive, application-aware database that unifies operational transactions and real-time analytics while using machine learning to automatically adapt to application demands at cloud scale.ADM: How do database li...
---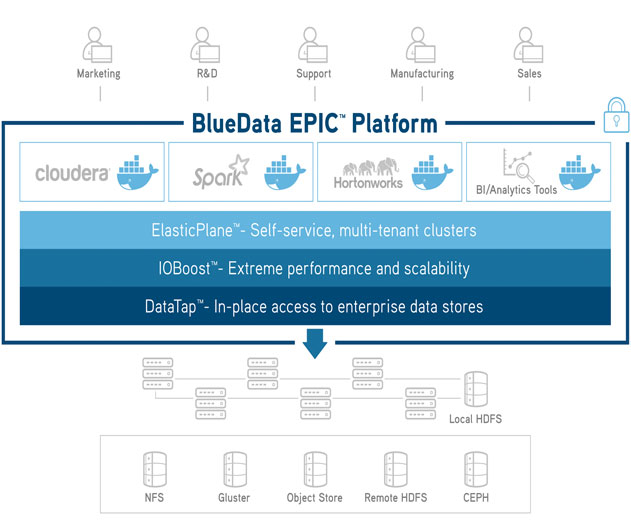 BlueData Updates Platform to Deploy Big Data Infrastructure and Applications

Wednesday, March 23, 2016 by Stuart Parkerson



BlueData has released updates to its BlueData EPIC software platform provides enterprise-class security and quality of service (QoS) for multi-tenant Big Data deployments. With the release BlueData continues to add support for new applications and frameworks to provide a Big-Data-as-a-Service (BDaaS) environment on-premises.BlueData's EPIC platform provides the ability ...
---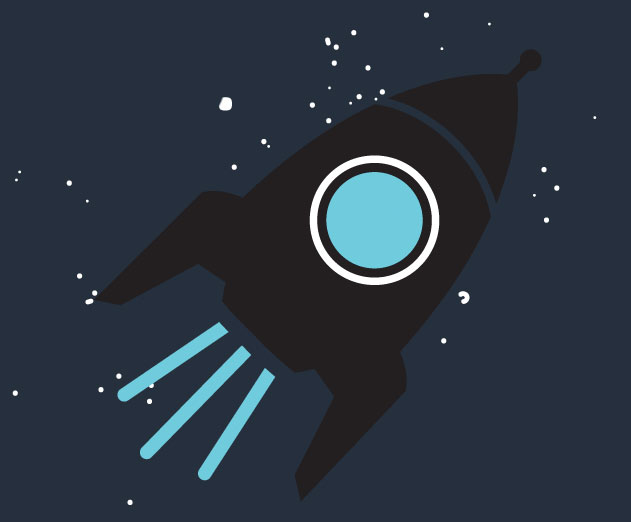 How The Linux Foundation's ODPi Initiative is Advancing Apache Hadoop and Big Data

Tuesday, March 15, 2016 by Richard Harris



The ODPi initiative focuses on promoting and advancing the state of Apache Hadoop and Big Data technologies for the enterprise. It is a collaborative project of the Linux Foundation, which hosts a number of collaborative software projects and provide the organizational, promotional and technical infrastructure needed to make the projects successful.We recently visited w...
---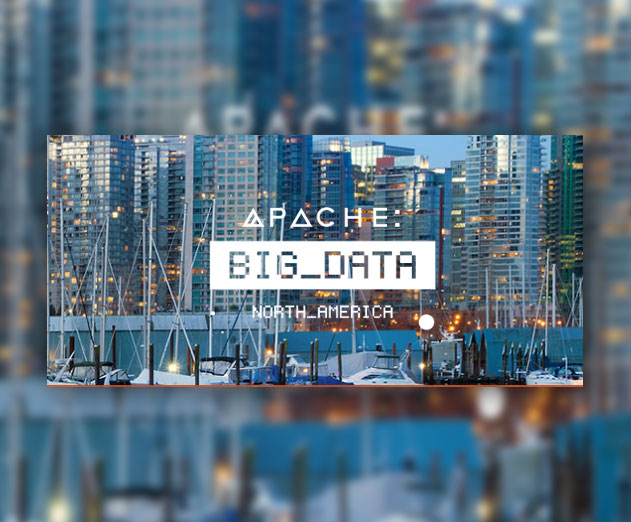 Apache Big Data North America Conference Will Be Held May 9-12 in Vancouver

Monday, March 7, 2016 by Stuart Parkerson



Canada's Vancouver, British Columbia will be the center of the Big Data universe on May 9-12 as the city hosts the Apache: Big Data North America conference bringing together people and technologies working in Big Data, ubiquitous computing and data engineering and science all gathering for education and collaboration.From Hadoop and Spark to Kafka and Bigtop, Apache pr...
---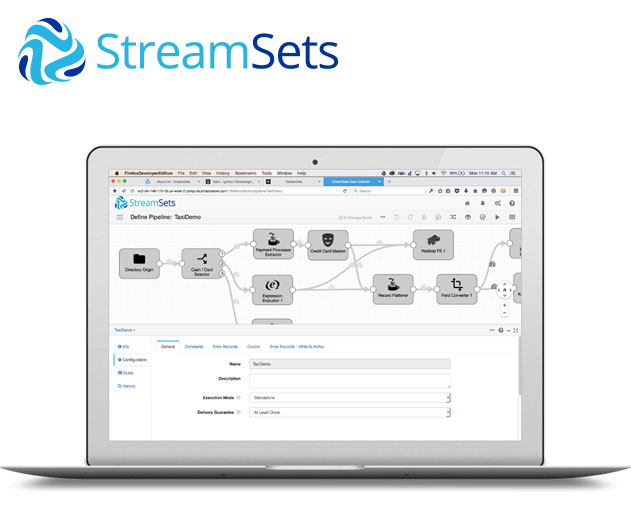 How StreamSets Simplifies Setting Up New Ingest Pipelines

Friday, March 4, 2016 by Stuart Parkerson



We recently visited with Girish Pancha, CEO of Streamsets, to talk about how the company's open source software is used to build and operate reliable ingest pipelines. StreamSets' Data Collector is a low-latency ingest infrastructure tool that provides the ability to create continuous data ingest pipelines using a drag and drop UI within an integrated development enviro...
---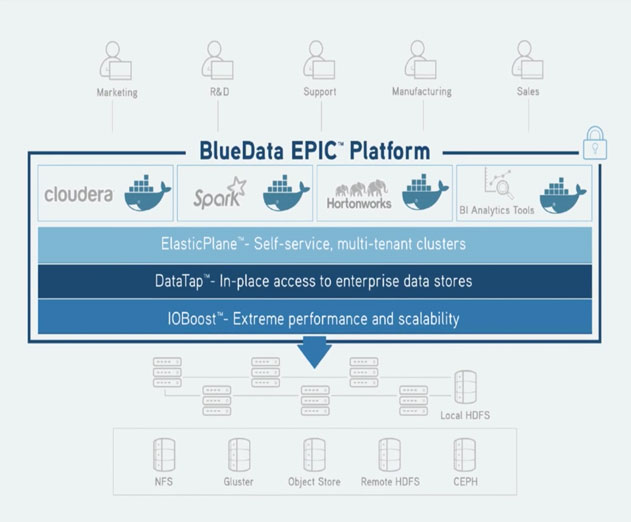 BlueData Facilitates Real-Time Data Pipelines with Spark, Kafka, and Cassandra

Sunday, February 21, 2016 by Richard Harris



BlueData has launched a new Real-time Pipeline Accelerator solution for building real-time data pipelines with Spark Streaming, Kafka and Cassandra. The new platform provides the ability to develop and test applications for analyzing "Fast Data," facilitating real-time or near real-time data that requires instant awareness, faster decision-making, and immediate action.B...
---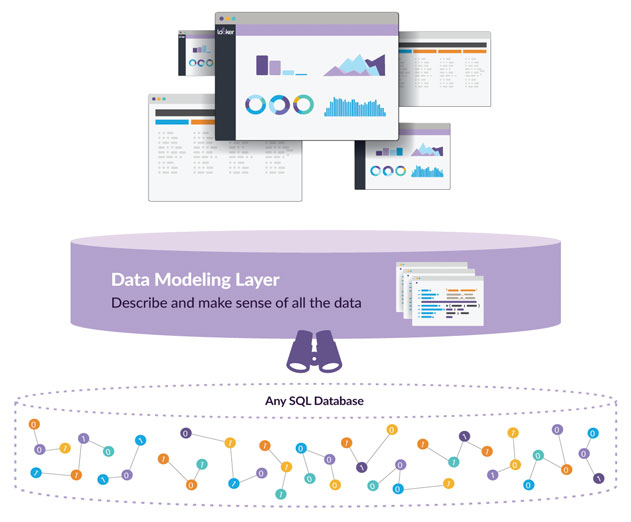 Looker Expands Supported Data Warehouses to Now Include Presto and Spark SQL

Thursday, February 11, 2016 by Richard Harris



Looker has expanded its list of supported data warehouses to now include Presto and Spark SQL, as well as making updates to its support for Impala and Hive. Looker allows enterprises to describe, define and analyze the data where it lives, significantly eliminating the time, expertise, and the cost burdens of moving the data. The Looker platform speeds up data anal...
---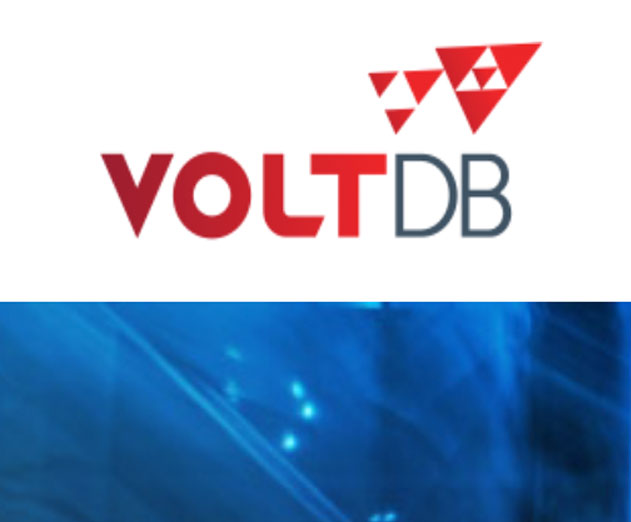 VoltDB Adds Geospatial Support to Its Operational In-Memory SQL Database

Saturday, January 30, 2016 by Richard Harris



VoltDB has released VoltDB v6.0, the latest version of its operational in-memory SQL database for fast data ingest/export. Now offering geospatial support, Version 6.0 adds to VoltDB's in-memory parallel database architecture that scales transactions and analytics linearly while maintaining data consistency and high availability. VoltDB Version 6.0 provides a trans...
---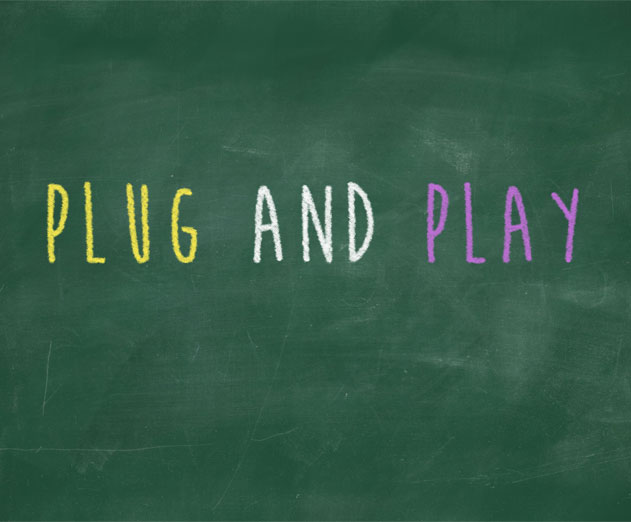 Sinequa Introduces New Smart Connectors for Cloud and Big Data Hadoop

Thursday, January 28, 2016 by Richard Harris



Sinequa has announced the availability of new "plug and play" smart connectors for cloud and Big Data Hadoop environments as part of its Big Data Search & Analytics Platform in response to the continuing adoption of cloud and Hadoop within data-intensive organizations. Sinequa now offers more than 150 smart connectors which provide streamlined access to complex...
---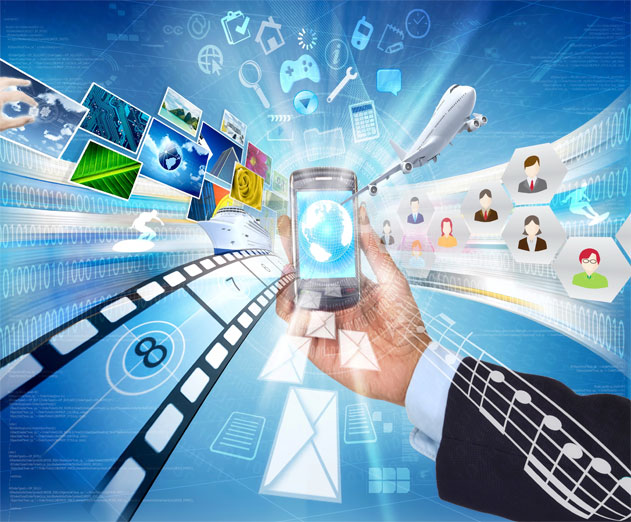 How Apache Kafka is Fundamentally Changing the Streaming of Big Data

Tuesday, January 12, 2016 by Richard Harris



LinkedIn, Netflix and Uber are just a few companies who are utilizing Apache Kafka, which facilitates realtime data streams and provides an open source messaging system. We recently visited with Jay Kreps, co-founder and CEO at Confluent, which he founded with other members of the team that built Kafka at LinkedIn. Jay is the original author of several of open sour...
---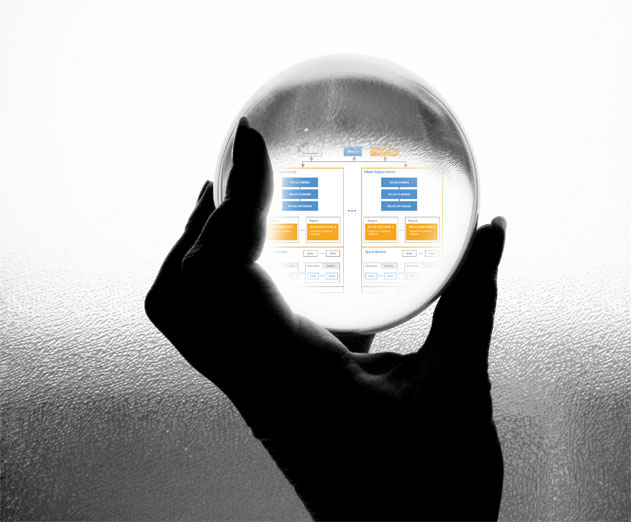 Splice Machine CEO's Big Data Prediction's for 2016

Monday, December 14, 2015 by Richard Harris



Don't expect to the momentum of the Big Data train to slow down anytime soon. Monte Zweben, co-founder and CEO of Splice Machine and executive chairman of RocketFuel, a publicly traded, full programmatic marketing platform, provides his insights on what to expect for Big Data for 2016.Businesses will start making decisions in the momentCompanies want to personalize cros...
---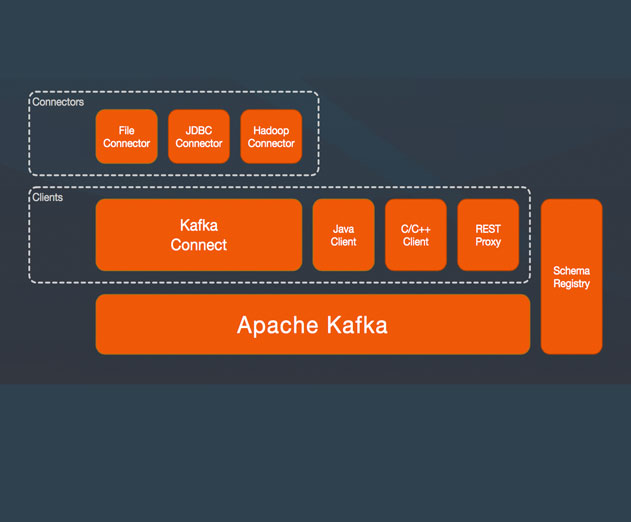 Confluent's Platform Receives Updated Apache Kafka 0.9 Core

Friday, December 11, 2015 by Richard Harris



Confluent has released an update to its open source Confluent Platform 2.0 which is based on an updated Apache Kafka 0.9 core. The release offers new functionality to enable secure multi-tenant operations, simplify development and maintenance of applications that produce or consume data in Kafka, and provide high-throughput, scalable data integration with a wide array o...
---
The Unsung Side Of Mobile Apps: Bootstrapping Development With Mobile Backend Services

Monday, December 7, 2015 by Mike Thompson



There's more to a successful mobile app than a slick UI and cross-platform availability. Mobile Backend as a Service (MBaaS) makes developing compelling, full featured apps faster and easier.When building applications, every budding developer knows the temptation of fixating on the UI at the expense of algorithms, data structures and state management. After al...
---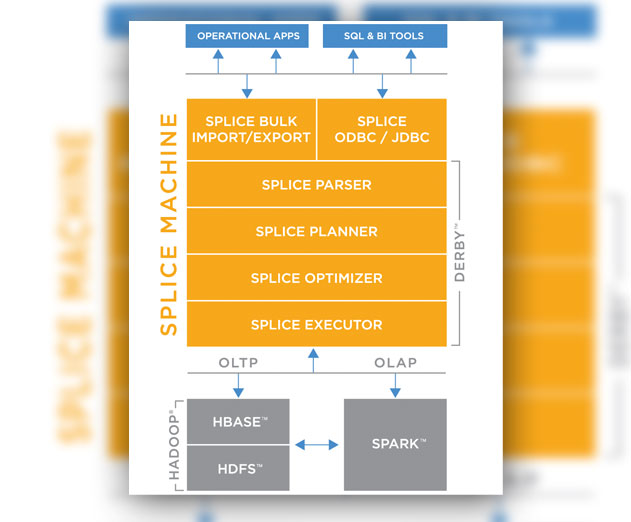 Splice Machine Updates Beta of Its Hybrid RDBMS Powered by Hadoop and Spark

Wednesday, November 25, 2015 by Stuart Parkerson



Splice Machine has released version 2.0 of its hybrid in-memory RDBMS powered by Hadoop and Spark. Splice Machine 2.0, in public beta, integrates Apache Spark, a fast, open source engine for large-scale data processing, into its existing Hadoop-based architecture. Splice Machine 2.0 offers a database solution that incorporates the scalability of Hadoop, ANSI ...
---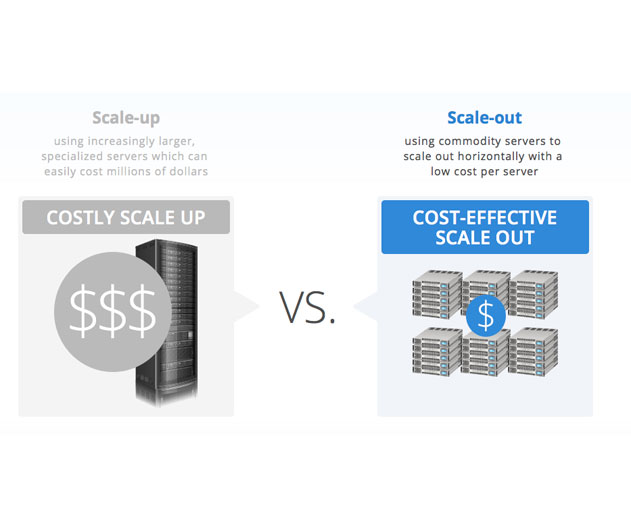 Spice Machines' Hadoop RDBMS Scales Real-Time Applications

Saturday, October 31, 2015 by Richard Harris



Splice Machine has released version 1.5 of its Hadoop RDBMS, adding multiple features that allow companies to replace their traditional RDBMSs, such as Oracle & MySQL, to power real-time applications, run operational data lakes and accelerate their ETL pipelines.Splice Machine's Hadoop RDBMS is designed to scale real-time applications using commodity hardware withou...
---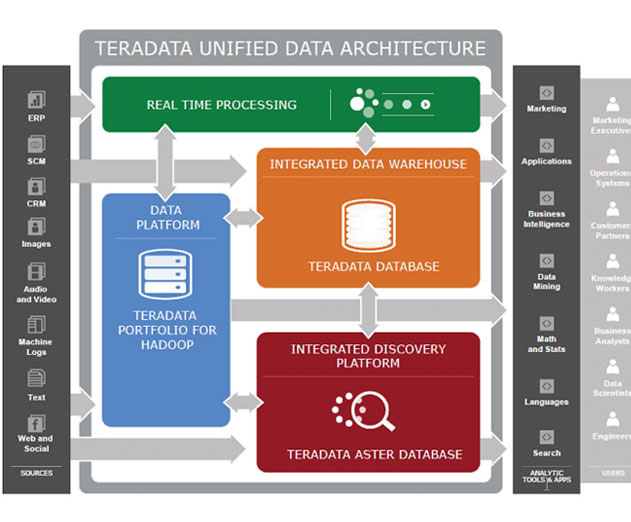 Teradata Appliance for SAS Model 750 Expands Analytics Capabilities

Friday, October 30, 2015 by Stuart Parkerson



Teradata has released new functionality for its Teradata Appliance for SAS Model 750, supporting expanded SAS in-memory analytics. Jointly developed by SAS and Teradata, the appliance is a companion to the Teradata Workload-specific Platform Family executing in-memory analytics directly against the data, without having to move or duplicate the data, to improve performan...
---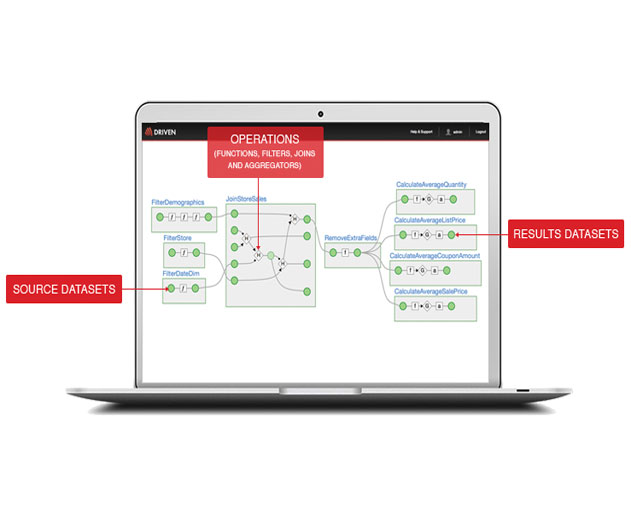 Concurrent and Analytics Inside Team Up for Hadoop Enterprise Data Applications

Wednesday, September 9, 2015 by Stuart Parkerson



Concurrent and Analytics Inside have announced a partnership to facilitate development of Hadoop-based enterprise data applications.Concurrent brings to the table its Cascading platform and Driven solution which help enterprises create, deploy, run and manage data applications at scale; and Analytics Inside provides advanced analytical technologies using machine learnin...
---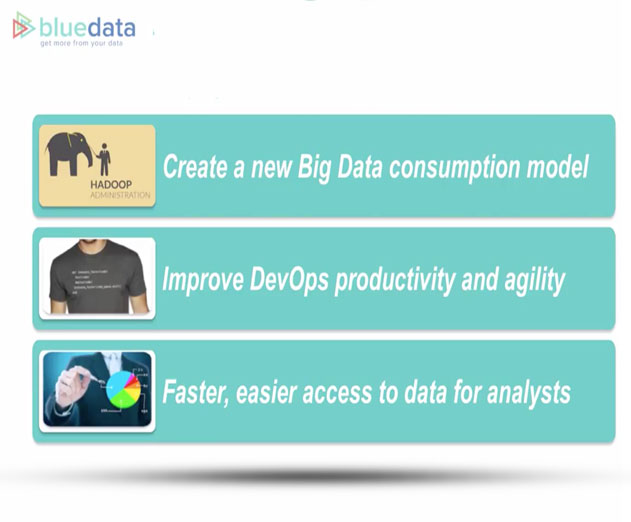 Intel Expands Big Data Initiatives with Blue Data Partnership

Wednesday, September 9, 2015 by Richard Harris



Intel and BlueData have announced another that Intel has made its third equity investment into Blue Data and is formally entering a technology and business collaboration with the company.BlueData has developed technologies to run Hadoop and Spark in a virtualized environment with compute and storage decoupled, providing a cloud-like experience for on-premises big data d...
---
New WANdisco Fusion Functionality Facilitates Hadoop Deployment

Tuesday, September 8, 2015 by Stuart Parkerson



WANdisco has released Fusion 2.6 which includes new built-in network bandwidth management and traffic prioritization to scale Hadoop at lower marginal costs. The release is available to available to customers who utilize WANdisco Fusion Enterprise Edition for Hadoop.WANdisco Fusion is a solution for a dynamic and flexible Hadoop deployment. It uses active-active replica...
---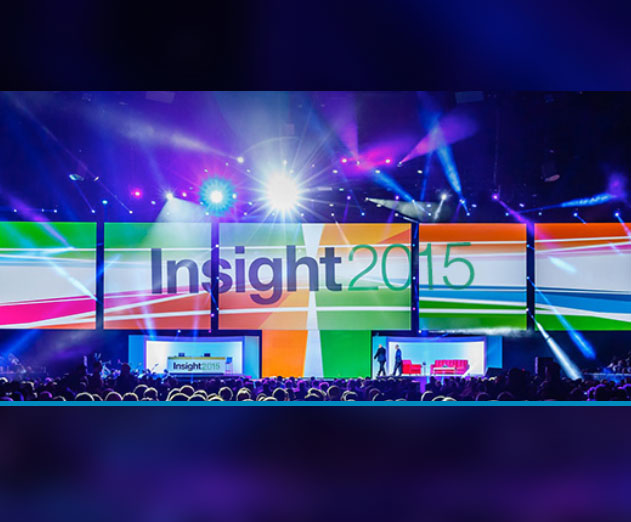 IBM's Insight 2015 Will Delve Deep Into Data, Analytics, IoT and More

Tuesday, September 8, 2015 by Richard Harris



IBM's Insight 2015 will be held on October 25 - October 29 at Mandalay Bay in Las Vegas as the company explores the newest innovations, industry breakthroughs and trends in analytics, cloud, mobile, the Internet of Things and its Watson technology.The conference will examine how companies are using IBM data and analytics solutions and how smart data discovery uses guide...
---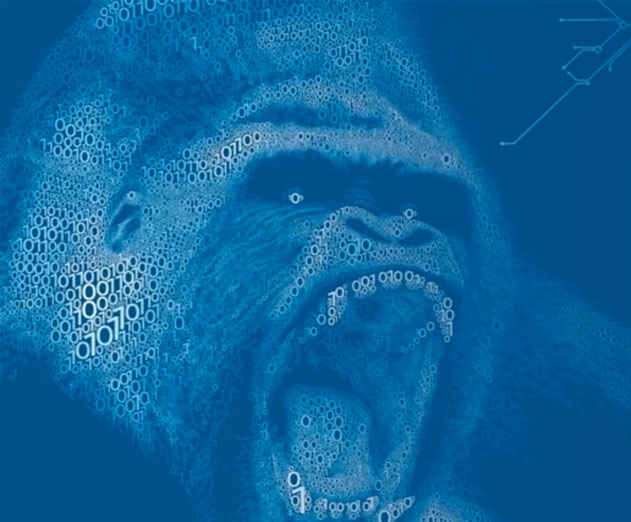 Intel Introduces Parallel Studio XE 2016

Tuesday, September 1, 2015 by Stuart Parkerson



Intel has introduced Parallel Studio XE 2016, the latest installment of its developer toolkit for high performance computing (HPC) and technical computing applications. Intel Parallel Studio XE 2016 helps developers design, build, verify and tune code in Fortran, C++, C, and Java. This suite of compilers, libraries, debugging facilities, and analysis tools, targets...
---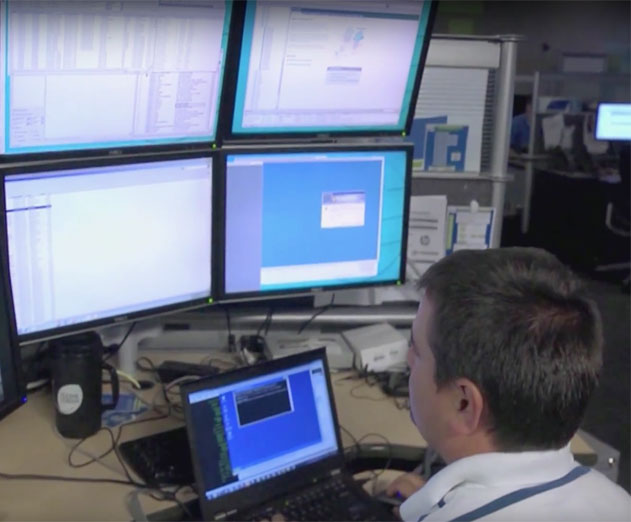 HP Updates Vertica and Introduces Haven Startup Accelerator

Monday, August 17, 2015 by Stuart Parkerson



HP has unveiled a number of new products, services, and programs designed to help organizations leverage data and analytics to build new products and experiences.These include a new release of HP Vertica, which will feature data streaming and advanced log file text search to power high-speed analytics on Internet of Things (IoT) data. Also announced is new support for a...
---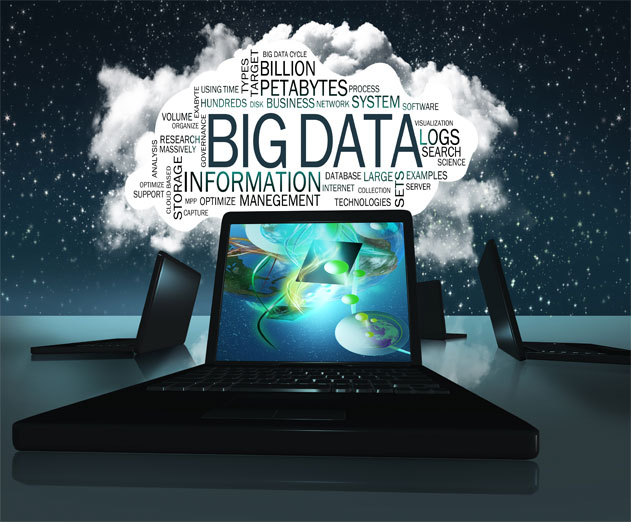 CA Technologies Just Made IT Operations a Little Easier

Wednesday, July 22, 2015 by Richard Harris



CA Technologies has made updates to its DevOps portfolio to offer enhanced monitoring solutions for agile operations. This includes new capabilities in CA Application Performance Management (CA APM) and CA Unified Infrastructure Management (CA UIM). Quality of service metrics from CA UIM can also now be correlated and combined with CA APM performance metrics in a single...
---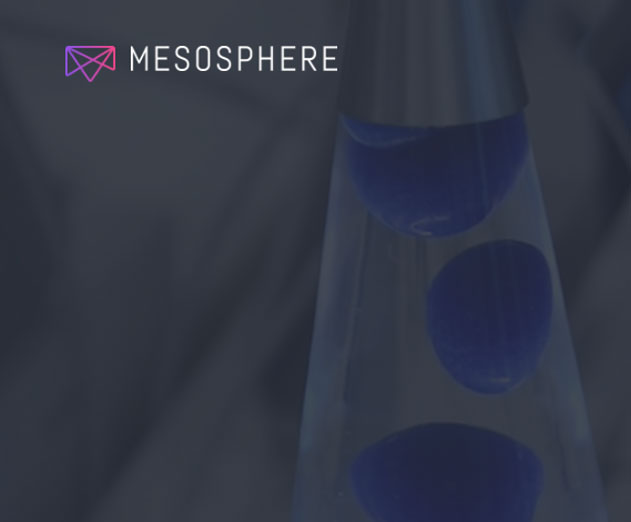 New Mesophere SDK Gives Data Center Developers a Shiny New Tool

Thursday, July 16, 2015 by Stuart Parkerson



Mesosphere, who in 2013 introduced its Datacenter Operating System (DCOS) for managing cloud and datacenter resources at scale, has created a new developer program which includes a software development kit (SDK) and certification program for developers building distributed services for its platform. Mesosphere's platform supports a class of applications which are b...
---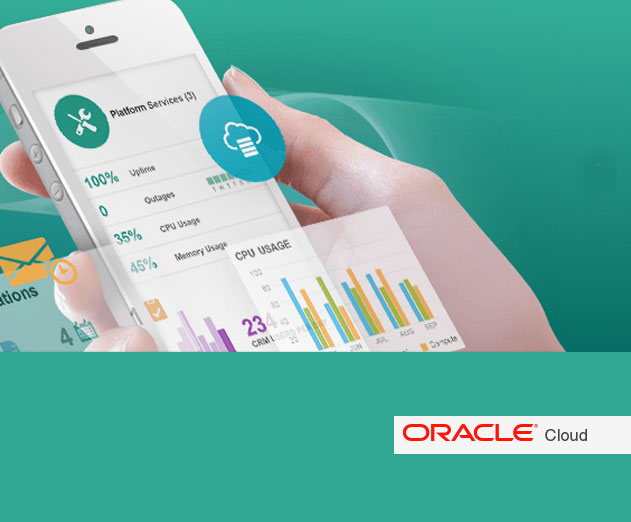 Oracle Releases 24 New Cloud Services

Tuesday, July 7, 2015 by Richard Harris



Oracle has expanded its Oracle Cloud Platform offerings with more than 24 new cloud services for SaaS, PaaS and IaaS. These include Oracle Database Cloud - Exadata, Oracle Archive Storage Cloud, Oracle Big Data Cloud, Oracle Integration Cloud, Oracle Mobile Cloud, and Oracle Process Cloud.The Oracle Cloud Platform helps customers build new applications, extend existing ...
---
Blazent Provides New Big Data Intelligence Platform

Tuesday, July 7, 2015 by Richard Harris



Blazent has launched the Blazent Data Intelligence Platform, a big data platform that can access enterprise data from hundreds of disparate IT datastores into a single foundation of data. The platform helps solve the problem of siloed, incomplete and inaccurate data by leveraging a new big data engine and a 5-step data evolution process which begins with data atomi...
---
Featured Stories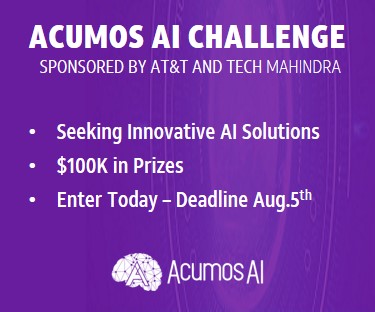 Stay Updated
Sign up for our newsletter for the headlines delivered to you

SuccessFull SignUp

co