enterprise blockchain
enterprise blockchain news search results
Developer news items we found relating to enterprise blockchain
6 results
---
Execute blockchain transactions over USB with Blocklet

Tuesday, May 22, 2018 by Richard Harris



Filament has introduced its latest Blocklet hardware device in a Universal Serial Bus (USB) form factor, designed specifically to enable existing industrial and enterprise machines to securely execute transactions on a blockchain. Because the new device can be used on any system with a USB port, it enables the world's largest companies and established businesses of all ...
---
The issues with Blockchain and the enterprise

Thursday, May 3, 2018 by Mike Palencia



At the end of January 2018, the total market cap of the crypto-economy stood at over $500 billion. This phenomenon is occurring at a time when the vast majority of individuals involved in this space are just trading cryptocurrencies and where even that user base is not particularly big.Some people interpret these facts as a sign that this is a bubble waiting to burst. O...
---
IBM has a new Blockchain platform

Wednesday, March 28, 2018 by Christian Hargrave



Interest in blockchain has never been greater, driving more focus on how it can be used in the enterprise. In fact, more than half of the world's big corporations are either actively considering, or are in the process of, deploying blockchain technology. And two thirds of firms state they expect the technology to be integrated into their systems by the end of 2018, acco...
---
Blockchain Interoperability Alliance has been formed

Thursday, November 30, 2017 by Richard Harris



Aion, Wanchain, and ICON has announced the formation of the Blockchain Interoperability Alliance. The Alliance came together to develop industry standards, collaborate on research and design, and work towards a shared mission to promote broader adoption of blockchain technology.The inability for independent blockchain protocols to communicate in a decentralized and scal...
---
IBM announces blockchain integration with bigbox food supply chains

Wednesday, August 23, 2017 by Richard Harris



A group of companies across the global food supply chain have announced a major blockchain collaboration with IBM intended to further strengthen consumer confidence in the global food system. The consortium includes Dole, Driscoll's, Golden State Foods, Kroger, McCormick and Company, McLane Company, Nestlé, Tyson Foods, Unilever and Walmart, who will work with IBM to id...
---
IBM launches Blockchain Founder Accelerator

Friday, May 19, 2017 by Richard Harris



IBM has announced the IBM Blockchain Founder Accelerator to help enterprises and enterprise developers take blockchain networks into production faster. The accelerator is the first program available that provides expertise and support across the technology, legal and business considerations of establishing new blockchain networks. Enterprises can join to gain exclusive ...
---
Featured Stories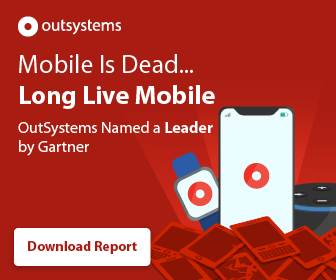 Stay Updated
Sign up for our newsletter for the headlines delivered to you
SuccessFull SignUp