eclipse foundation
eclipse foundation news search results
Developer news items we found relating to eclipse foundation
7 results
---
The impact of fast data on the modern application stack

Monday, October 9, 2017 by Richard Harris



Lightbend has announced its Fast Data Platform to help operationalize applications built for streaming data use cases. The new distribution aims to support how organizations design, build and run fast data applications, as new use cases like Real-Time Decisioning, Real-Time Personalization, IoT and others evolve the big data requirements from its legacy batch/Hadoop roo...
---
Google to Phase Out Support of Android Developer Tools (ADT) in Eclipse

Wednesday, July 1, 2015 by Richard Harris



With Google's emphasis squarely on its official Android IDE - Android Studio - the company has announced it is ending development and official support for the Android Developer Tools (ADT) in Eclipse at the end of the year. This specifically includes the Eclipse ADT plugin and Android Ant build system.With the upcoming deadline, developers should start migrating project...
---
Mars Release Latest in Eclipse Annual Release Train

Monday, June 29, 2015 by Richard Harris



The Eclipse Foundation has announced the availability of the Mars release, the next iteration of its annual Eclipse open source release train. This is the tenth year the Eclipse community has shipped a coordinated release of multiple Eclipse projects. The Mars release represents the work of 79 different open source projects, 65 million lines of code and involved 380 Ecl...
---
WSO2 Adopts Eclipse Che SAAS IDE Platform for Developer Environments

Wednesday, October 29, 2014 by Stuart Parkerson



Following on the heels of the Eclipse Foundation's announcement of its new Che Software-as-a-Service (SaaS) IDE platform, WSO2 has announced that it will adopt Eclipse Che as the core platform for all WSO2 tooling supporting its middleware, cloud, and mobile platforms. Che is an open source platform for SaaS integrated developer environments, which offers the abili...
---
Eclipse Foundation Teams with Codenvy, IBM, Pivotal and SAP to Create New Eclipse Cloud Development Imitative

Tuesday, October 28, 2014 by Richard Harris



The Eclipse Foundation is announcing the Eclipse Cloud Development (ECD), a new endeavor to create the technologies, platforms, and tools necessary to enable the delivery of highly integrated cloud development and cloud developer environments. This new initiative will establish an open source community dedicated to cloud development tools, with over 65 developers a...
---
Genuitec Rolls Out Toolstack Compliance with Team Packages

Thursday, August 7, 2014 by Stuart Parkerson



Genuitec has introduced a new platform release that provides new split responsibility options for development teams. Team leads now are able to customize their tools based on centralized packages set up by IT administrators. Also administrators can manage updates across their enterprise while allowing team leads to control parts of their IDE. And developers can concentr...
---
Eclipse Shoots for the Moon with Luna Release

Wednesday, June 25, 2014 by Richard Harris



The Eclipse Foundation has released Eclipse Luna which includes official support for Java 8 in the Java development tools, Plug-in Development Tools, Object Teams, Eclipse Communication Framework, Maven integration, Xtext, Xtend, Web Tools Platform, and Memory Analyzer. The Eclipse compiler includes language enhancements, search and refactoring, Quick Ass...
---
Featured Stories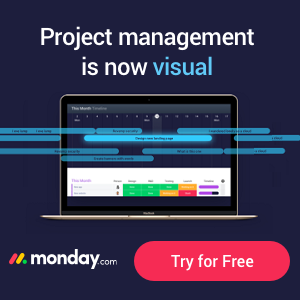 Stay Updated
Sign up for our newsletter for the headlines delivered to you
SuccessFull SignUp