downloads
downloads news search results
Developer news items we found relating to downloads
35 results
---
Low code app platform FileMaker Go hits 4 million downloads

Tuesday, September 25, 2018 by Richard Harris



FileMaker, Inc. has said that its FileMaker Go app for iPad and iPhone has reached 4 million downloads from the iTunes App Store. This milestone is a testament to the enduring success and popularity of FileMaker - and they say it underscores the company's commitment to helping organizations of all sizes work better, solve problems and innovate. &nb...
---
Unreal Engine Marketplace says it will take less developer revenue

Wednesday, July 18, 2018 by Richard Harris



Epic Games has just made a sweeping change to the Unreal Engine Marketplace, whereby creators on the store will now receive 88% of their product sales, "an increase from the common 70% / 30% split of other digital stores." The Unreal Engine Marketplace is a store targeting the Unreal Engine community, and enabling game developers to purchase digital co...
---
Avoid mobile cybersecurity threats by checking the source

Thursday, July 5, 2018 by Sam Bakken



Earlier this month IT news organizations around the globe reported that Epic Games' popular Fortnite game was being counterfeited and malicious actors were, in fact, lacing the imposter apps with malware. We're only human, and people unwittingly let their guard down in anticipation of something they're passionate about, or when they think they might b...
---
Mobile retargeting best practices and worst mistakes

Monday, June 11, 2018 by Richard Harris



Retargeting has been a key component of growth strategies for most leading apps, but creating a successful retargeting strategy and measuring its success can be a slippery slope, especially without a clear market standard. Adikteev recently released a whitepaper with insights and best practices for having an efficient app retargeting strategy so we cau...
---
The iOS app store sales data app AppSalesTrends gets an update

Tuesday, June 5, 2018 by Christian Hargrave



Finnish indie developer, Esa Helttula announces AppSalesTrends 2.30, the update to his iOS and Mac App Store sales tracking application for macOS. The app allows iOS and macOS developers to download and analyze tracking information about their apps. Users can track an unlimited number of apps and bundles, view daily sales reports, sales graphs, and much more. Version 2....
---
Millennial targeted news app SQUID hits 1M downloads

Thursday, May 31, 2018 by Richard Harris



SQUID App - the first news app built for millennials, was developed by Njuice AB, a media company based in Stockholm, Sweden, has just crossed 1,000,000 downloads and the company is growing its user-base by double-digit numbers every month.The goal of the app is to make relevant news readily available, offering a wide range of topics that let users select and create the...
---
Buzzvil rebounds after Google Play store suspended their app

Wednesday, May 23, 2018 by Richard Harris



Mobile lockscreen media platform, Buzzvil, announced that 50 app partners are once again engaging app users with lockscreen content under a new, Google-approved system. Apps that used Buzzvil's lockscreen SDK were among those removed from Play Store in December 2017 as part of Google's response to complaints that some apps (not Buzzvil-related) maliciously invaded users...
---
Alternative Google Play app stores to consider

Tuesday, May 15, 2018 by Alex Makarevich



Android is open source, and because of that -app developers can build and deploy an APK file anywhere! There are obvious advantages to deploying into the known Android app stores such as Google Play, and Amazon - mostly in the potential number of impressions and installs your app can receive, because Google play comes as the default app store on most Android devices. Pl...
---
July is the deadline for all iOS apps that don't support iOS 11

Monday, May 7, 2018 by Richard Harris



Apple reminds us that iOS 11 is now in the hands of hundreds of millions of people around the world, and starting July 2018, all new iOS apps and updates submitted to the App Store must be built with the iOS 11 SDK, plus support iPhone X. Also, all new iOS apps and updates for iPhone, including universal apps, must support the Super Retina display of iPhone X.iOS 11 SDK...
---
Why developers should add mobile print to apps

Friday, May 4, 2018 by Patrick Chen



Printing has been a major part of history for thousands of years, dating back to ancient Mesopotamia, and despite the rise of digital technologies, it's not going anywhere - in fact, the demand for printing continues to grow, for four major reasons:Despite digital advancements, printing is still the standard. Printed materials such as contracts, government forms and har...
---
npm@6 package manager brings new security features

Wednesday, April 25, 2018 by Christian Hargrave



npm, Inc. has announced npm@6, a major update to its JavaScript software installer tool with new security features for developers who work with open source code. npm@6 will be included as part of the Node.js v10.x release line, and leverages the assets of the Node Security Platform, the definitive source of JavaScript vulnerabilities, recently acquired by npm, Inc.In an...
---
5G will accelerate in-app advertising

Wednesday, April 18, 2018 by Yair Green



The adoption of 5G will have far-reaching consequences, propelling autonomous vehicles, infrastructure, advertising, and IoT into the next generation of connectivity. Its impact will be most evident in the network's speed, with download rates of up to 10 gigabytes per second, and in the proliferation of IoT devices, of which Gartner projects there will be 20.8 billion b...
---
Mim hits 1M downloads in 24 hours

Wednesday, April 11, 2018 by Richard Harris



Mīm (pronounced "Mime") has announced a record-breaking achievement just 24 hours after releasing in the App Store. Mīm, which hosts contests for user-submitted funny videos, launched their first challenge yesterday, gaining over one million users. In fact, the app received so much traction that it caused complications on their servers. Mīm gives users the ability to sh...
---
Learning to code with Salesforce

Friday, March 23, 2018 by Richard Harris



While accessible technology is a must to elevate developers, developers also need better educational resources. Learning needs to be bite-sized, continuous, flexible and fun. That is why Salesforce says they launched Trailhead, the free online learning platform, that takes learners on guided, hands-on journeys to learn today's in-demand skills. The pace of innovat...
---
Sonatype expands firewall to stop dev vulnerabilities

Friday, March 9, 2018 by Christian Hargrave



Sonatype has announced that the Nexus Firewall is now available to support the more than 10 million developers currently using the open source version of Nexus Repository. Previously only available to commercial users of Nexus Repository Pro, the newest version of Nexus Firewall gives all Nexus Repo users the ability to automatically stop vulnerable open source componen...
---
Apple Search Ads support from Appbi

Monday, February 26, 2018 by Richard Harris



Apple Search Ads is Apple's proprietary ad platform that offers iOS mobile app publishers a way to get their app found through app store specific searches. It's reported that 65 - 80 percent of all app installs happen after a search through the app store. So understanding the challenges with being discovered through searches in the app store is a big deal.It's not enti...
---
Using common short codes for mobile app marketing

Friday, February 16, 2018 by Richard Harris



App developers know well the difficulties in marketing their apps. But a highly compelling way to advertise their apps in the context to the real world is being overlooked.Common Short Codes provide an easy way for app developers and brands to get consumers to download an app in context with their current, real-world surroundings. Common Short Codes bring integrity and ...
---
Bitcoin exchange apps are risky claims new report

Monday, January 29, 2018 by Christian Hargrave



RiskIQ claims that the app stores are hosting 661 blacklisted Bitcoin apps which leave users open to hackers. They analyzed 18,408 apps across 20 app stores (mostly Android based), but including Apple, Google Play, SameAPK, and APKPlz.Fabian Libeau, EMEA VP of RiskIQ, warned anybody considering downloading such software to be extremely cautious and to research eac...
---
Creating multilingual apps with GitHub and Crowdin

Saturday, January 20, 2018 by Khrystyna Humenna



For millions of developers, GitHub is a perfect place to share code, build software, and grow businesses. This fall GitHub opened a Marketplace where you can find the right tools to add to your workflow and get the job done. To extend your app's reach, there's a tool like Crowdin, a localization management tool that easily integrates with your repository, so you ca...
---
New progressive web app framework introduced by Marfeel

Thursday, January 18, 2018 by Christian Hargrave



Marfeel has announced the launch of its Marfeel PWA technology, which enables publishers to benefit fully from the next big thing in the mobile ecosystem. As an early adopter of progressive web app technology, Marfeel offers such forward-looking capabilities as 0.7-second page loads for first meaningful paint, push notifications, offline access to content, and striking ...
---
TapSafe warranty app launches at CES

Monday, January 15, 2018 by Richard Harris



TapSafe, a new warranty app and platform, will help consumers find, identify and protect all of their connected devices. The new product, developed by AmTrust Innovation, the products and services innovation arm of AmTrust Financial, allows users to buy warranty protection and technical support for any connected devices. Nearly three-quarters (74%) of US households have...
---
Making a mobile game that sticks this season

Wednesday, December 27, 2017 by Nelson Rodriguez



'Tis the season to be gaming. With dozens of new titles expected to hit the shelves, app stores and console and PC marketplaces this holiday season, it's critical that developers level up their strategies for a successful game launch to earn a hefty slice of this year's holiday gaming sales pie.After building a terrific game, a successful holiday launch hinges on provid...
---
Making in-app purchase whales is more expensive than you think

Friday, December 1, 2017 by Xavier Cramer



Not so long ago, businesses would drive traffic to websites without any concept of what people did once they got there. This traffic could be paid for on a cost-per-click basis and it was relatively cheap. Then we clued into the fact it was possible to track what visitors actually did on websites and equate that in terms of value to the business. The real value of websi...
---
Mobile apps are key to success in retail

Wednesday, November 29, 2017 by Richard Harris



Apps are the preeminent way for retailers to reach your customers. Whether you are getting consumers to your app, measuring their engagement, encouraging purchases, analyzing their sentiment or expanding to new markets, app data will fuel your mobile success and thereby your company's success. From competitive benchmarking to international expansion, App Annie has ...
---
The mobile gaming industry meets blockchain

Friday, November 17, 2017 by Richard Harris



Dragonfly and DECENT have come together to bring blockchain to the gaming industry. Together, they are set to tackle some common challenges by creating an innovative digital marketplace solution. The mobile gaming industry is evolving rapidly Dragonfly has called on DECENT to help develop a new and fully integrated blockchain-based marketplace.Like the sound of a block...
---
Why your app should have OAuth 2.0

Tuesday, November 14, 2017 by James King



Consumer demand couldn't be more clear - the more apps, the better. On average, consumers launch at least nine apps per day and more than 30 each month, and they tend to browse such apps for hours at a time. Users spend more than three hours a day on their smartphones, and nearly 90 percent of that time is devoted to apps. While much is made of app responsiven...
---
Gem4me messaging app is picking up steam

Saturday, November 4, 2017 by Christian Hargrave



Messaging app users have no shortage of options nowadays. Finding an app for comfortable communication with friends and relatives, out of the dozens of various messengers available on the market can be trial and error. Enter Gem4me, a messenger that offers a variety of unique functions apart from the main functionality of the ordinary messaging app. Alreading reaching 3...
---
Investing in websites instead of apps

Thursday, October 26, 2017 by Shioupyn Shen



Since the dawn of the first iPhone, Apple has been shaping the mobile narrative to suit its interests. Apple is able to maintain its dominance over the mobile market by brainwashing much of the technology industry into thinking that businesses need to spend hundreds of thousands of dollars creating and maintaining mobile apps to reach their target audiences. In fact, up...
---
Users will pass over apps with bad reviews

Tuesday, October 24, 2017 by Richard Harris



Fifty percent of app users are likely to be dissuaded from downloading an app based on customer reviews that mention bugs and glitches. This, according to a recent survey conducted by QualiTest Group, the world's second largest pure play QA and independent software testing company. For developers, getting the app to market is often the top consideration, but releasing a...
---
Mobile games in-app advertising chat with Jun Group

Friday, October 13, 2017 by Richard Harris



People are spending an increasing amount of their mobile time in-app. In fact, comScore reports that in 2017, people will spend 87% of their mobile time using applications. A natural corollary to this statistic is the kind of apps that are most popular. Apple reports that the number one app category in the iTunes Store is gaming.A recent study conducted by video technol...
---
Are app store subscription models right for your app

Friday, October 6, 2017 by Mark Rosner



While advertising and in-app purchases are the methods of monetization app marketers are probably most familiar with, subscription-based models may be the most overlooked. But subscriptions offer publishers benefits like a predictable, long-term revenue stream, and higher average revenue per user (ARPU) versus ads or IAPs. Subscriptions can also be deeply engaging for u...
---
Drawing app Da Vinci Eye releases for iOS

Friday, September 8, 2017 by Richard Harris



The "Da Vinci Eye: Anyone Can Draw" app is now available on the Apple app store. Da Vinci Eye allows people of all ages and skill levels to learn to draw by tracing a picture projected through their iPhone screen. The app includes three different settings called classic, step-by-step and lesson of the day. "After years of hearing family and friends explain to me t...
---
CoachGuitar teaches you guitar and lets us look under the hood

Wednesday, September 6, 2017 by Richard Harris



CoachGuitar is a five-year old, France-based company that offers a unique method of teaching guitar enthusiasts of all skill levels how to play their favorite songs. Using the visual guitar teaching app, millions of students from around the globe download video tutorials and learn to play along. With a typical traffic of 2,000-3,000 downloads per day - and even reaching...
---
Russian mobile markets showing good signs for growth

Friday, August 18, 2017 by Richard Harris



With just $1.4 billion in revenues last year, the Russian gaming market looks rather modest when compared to the $24-billion Chinese market and the nearly $4-billion British market. However, a multitude of factors make the Russian market highly attractive to international investors and game publishers, says a report published by mobile marketing agency Zorka.Mobi and bu...
---
The mobile printing six best practices for developers

Monday, August 14, 2017 by Patrick Chen



When creating apps, a developer works hard to ensure optimal functionality and a great user experience - so it's critical that an app is truly the best it can be for its audience. These days, ensuring functionality and engagement means adding mobile print to an app. Mobile printing is an unmet need in many apps: According to an InfoTrends study, 95 percent of consumers ...
---
Featured Stories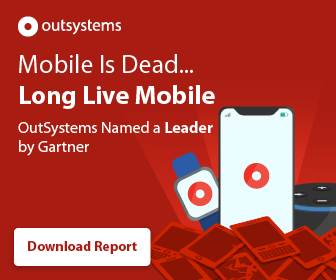 Stay Updated
Sign up for our newsletter for the headlines delivered to you
SuccessFull SignUp