blockchain news search results
Developer news items we found relating to blockchain
49 results
---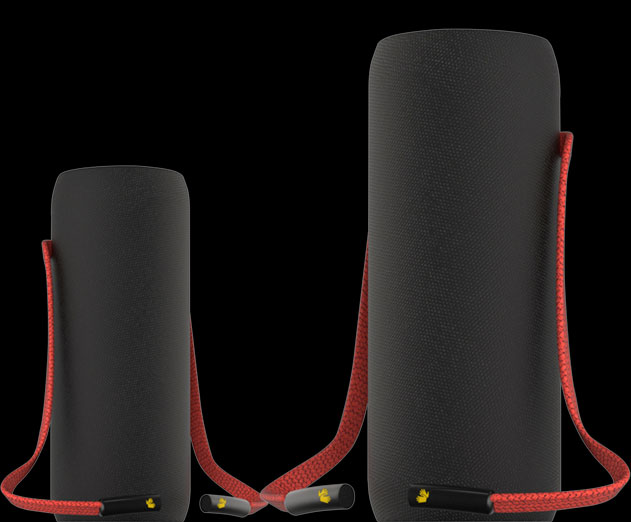 This blockchain smart speaker pays musicians when you clap
Thursday, January 11, 2018 by Christian Hargrave

Today, the Musicoin Project and ROCKI announce the development of Volareo, the world's first "smart" speaker powered by blockchain technology. Volareo allows users to listen to a lifetime of free music while providing instant compensation to musicians.Harnessing the Musicoin blockchain, the Volareo smart speaker honors creativity with royalties that make today's popular...
---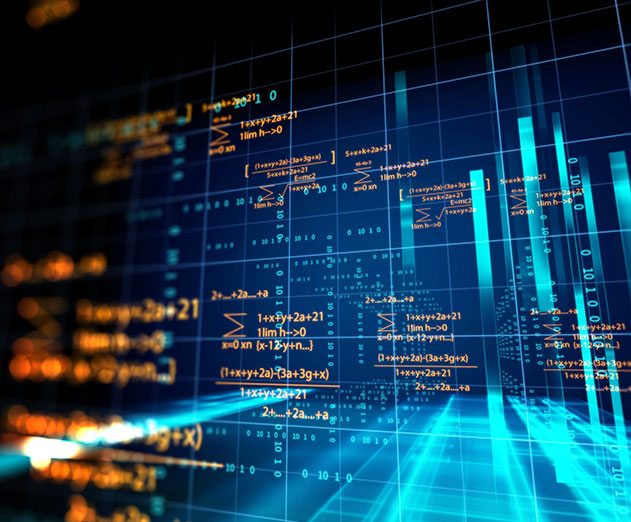 Developing on blockchain needs to become easier
Wednesday, January 10, 2018 by Richard Harris

As we enter 2018 and the blockchain industry continues to boom, widespread adoption of the technology behind bitcoin is on everyone's mind. However, some believe that as long as transactions occur on-chain, blockchain technology will never overcome the scalability problem that has kneecapped its pursuit of mainstream adoption. We recently sat with Emin Mahrt, COO o...
---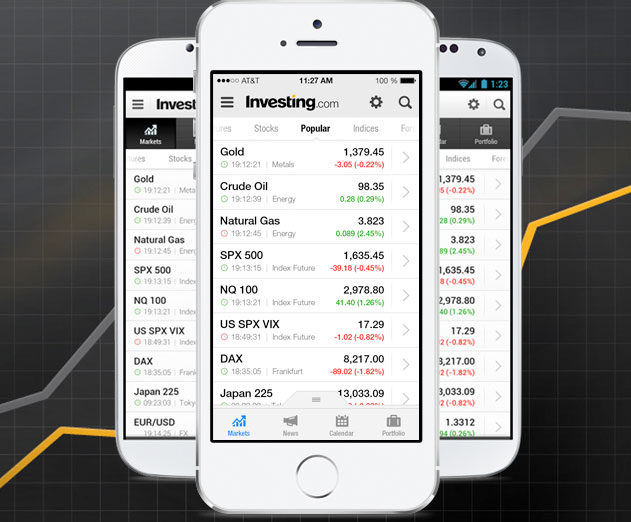 Investing.com launches cryptocurrency investment app
Thursday, December 28, 2017 by Christian Hargrave

Investing.com has announced the launch of its new cryptocurrency app. The new iOS and Android app is a one-stop-shop for those interested in cryptocurrencies, providing real-time price alerts, crypto news from hundreds of sources, analysis and more.With the value of Bitcoin continuing to hit a record high each week, and mainstream interest in cryptocurrency continuing t...
---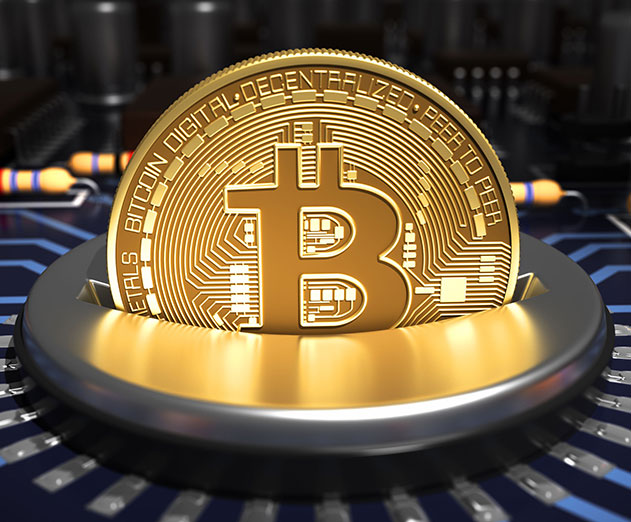 Bitcoin expert talks on price escalation and future implications
Sunday, December 24, 2017 by Richard Harris

Bitcoin is making waves in the investment community with its meteoric rise to prominence and crazy volatile price changes. And naturally, no one is sure what to make of it all. Is it a bubble? Will it continue to rise with uncompromising growth? Is it already too late to invest?That's why we had a chat with an expert on the matter to learn more about what's to come in t...
---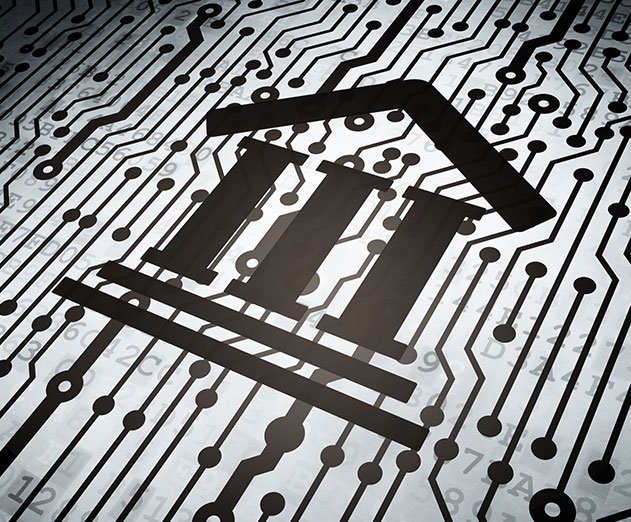 Blockchain tech to help digitize Dutch government legislation
Wednesday, December 20, 2017 by Christian Hargrave

Dutch software company LegalThings has kicked off with the digitization of Dutch legislation on the blockchain. LegalThings launched its LegalThings One platform, an Ethereum-like platform that decentralizes contracts and laws on the blockchain. The Ministry of Justice aims to run the first legislation in the blockchain by the end of 2018.The Dutch government wants to b...
---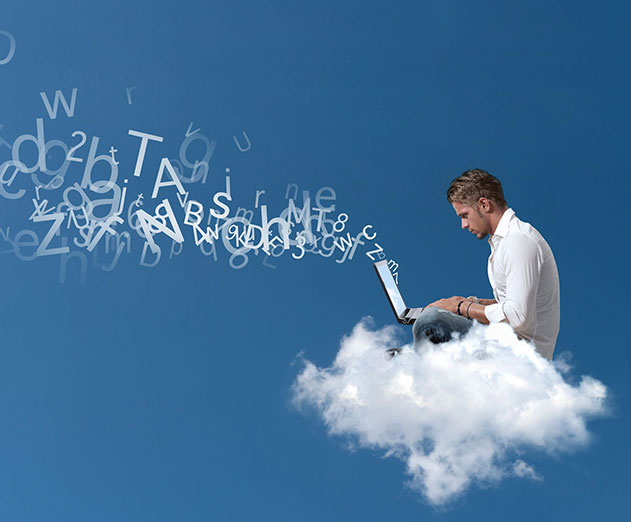 Red Hat offers tips for enterprises ready for serverless architectures
Thursday, December 14, 2017 by Richard Harris

As serverless architectures continue to emerge in the cloud application space, many have chosen to make the transition in the enterprise realm. And although having the drawback of heavy third-party dependence can be a pain, the benefits of a low-cost and efficient backend can be incredibly important for developers to scale out their platforms.We talked with an expert in...
---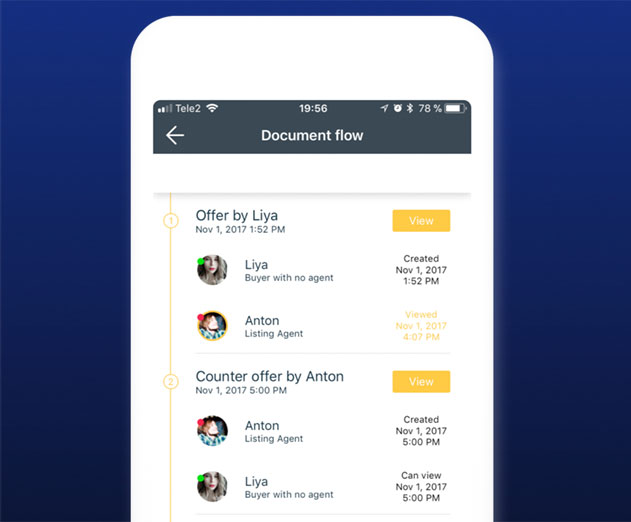 Ethereum blockchain meets the real estate market
Wednesday, December 13, 2017 by Richard Harris

ShelterZoom has announced that its blockchain-based online offer and acceptance platform for the real estate industry has gone live in the U.S. Other major international markets - including Canada, Australia, Europe, and countries in the Middle East - are set to go live in the first quarter of 2018.Built to be Real Estate Standards Organization (RESO) data dictionary-co...
---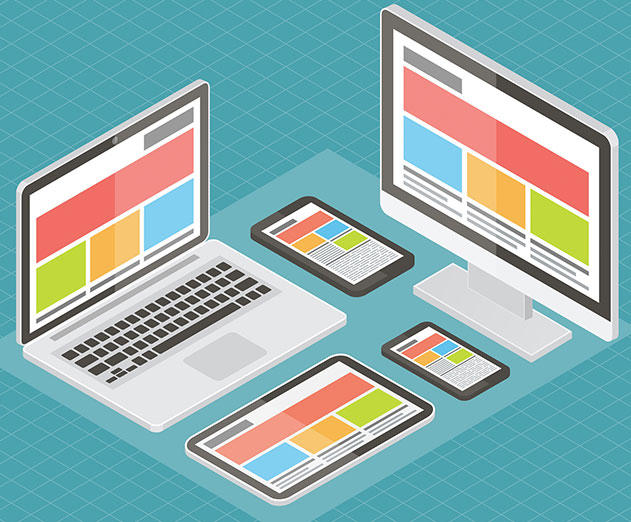 The shifting power dynamics of news on the Web
Monday, December 11, 2017 by Andrew Betts

Over the last several years, control of news on the web has drastically shifted. Social networks and search are increasingly how we find content, and our old loyalties to our favorite publications are giving way to consumption of content from varied and ever changing sources. Large, respectable publishers are still vital to a healthy news industry and indeed a healthy d...
---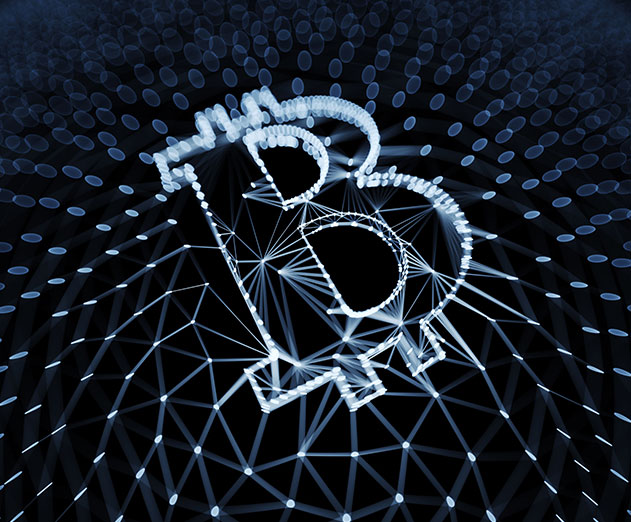 Bitland and FoodCoin partner to fulfill promises of Blockchain
Wednesday, December 06, 2017 by Richard Harris

Two blockchain companies, Bitland, based in the US, and FoodCoin, based in Switzerland, are partnering to bring the tools of blockchain to local communities. Many of the communities are in developing regions of the world. The goals of both FoodCoin Ecosystem and Bitland are to offer blockchain technologies to facilitate real world interactions that improve hum...
---
Women Who Tech launches competition for women startup founders
Monday, December 04, 2017 by Richard Harris

Women Who Tech has announced the launch of Women Startup Challenge: Emerging Tech, a pitch competition to showcase top early-stage women-led technology startups focused on Augmented Reality, Blockchain, IoT, Space and Robotics, Transportation, Biotech, Virtual Reality, Energy, and Agriculture tech. Aimed at closing the gender gap in the tech sector, the startup challeng...
---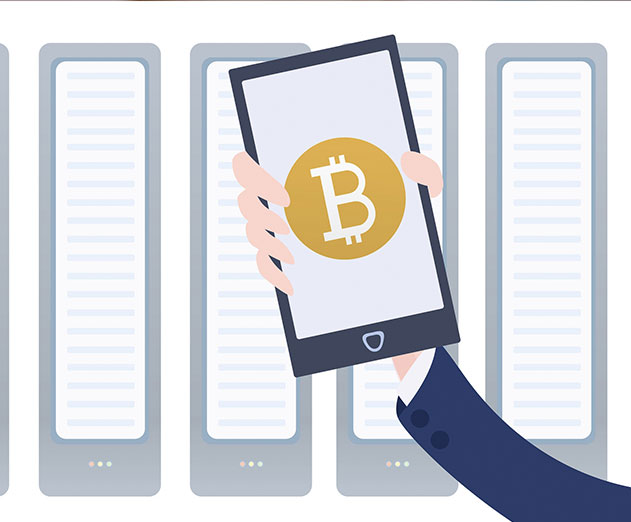 Why developers must be blockchain agnostic for decentralized apps
Monday, December 04, 2017 by Ben Gorlick

It's difficult to overemphasize how important blockchain technology will be to the world of app development over the next decade. While it's clearly still an emerging technology, the fundamental shift that it will bring about in the foundations on which applications are built will be profound. Many developers have foreseen this change and are investigating how it might ...
---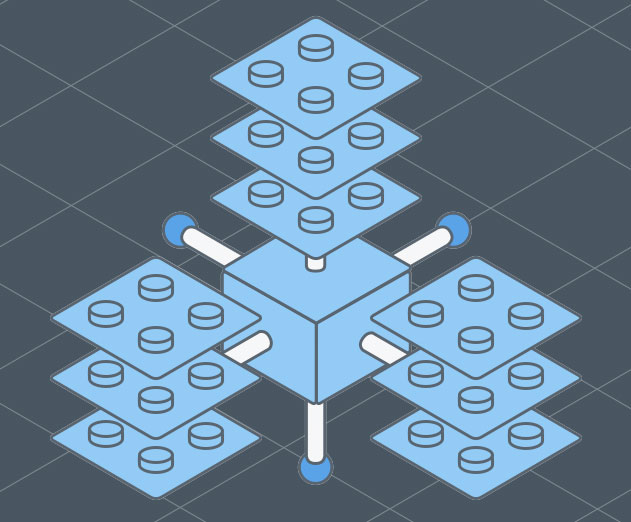 Esprezzo announces Blockchain-as-a-Service platform
Friday, December 01, 2017 by Richard Harris

Esprezzo announced the launch of its programmable middleware enabling front-end and back-end engineers to build data-rich applications interoperable with blockchain. Development on blockchain is currently limited by slow data read and write times, inaccessibility for front-end engineers caused by its decentralized nature and the fact that the technology requir...
---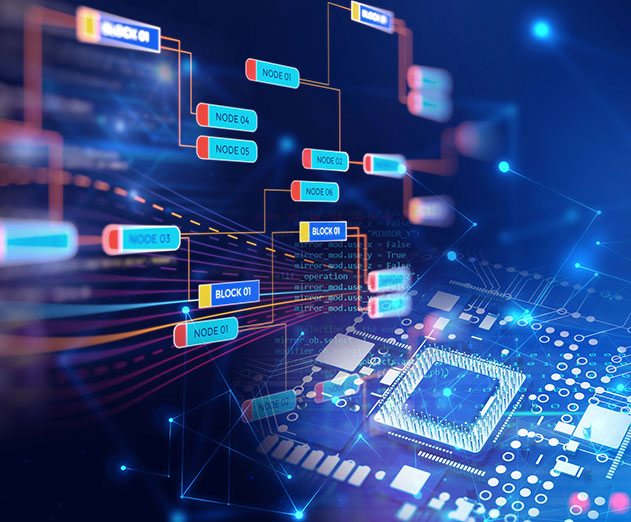 Blockchain Interoperability Alliance has been formed
Thursday, November 30, 2017 by Richard Harris

Aion, Wanchain, and ICON has announced the formation of the Blockchain Interoperability Alliance. The Alliance came together to develop industry standards, collaborate on research and design, and work towards a shared mission to promote broader adoption of blockchain technology.The inability for independent blockchain protocols to communicate in a decentralized and scal...
---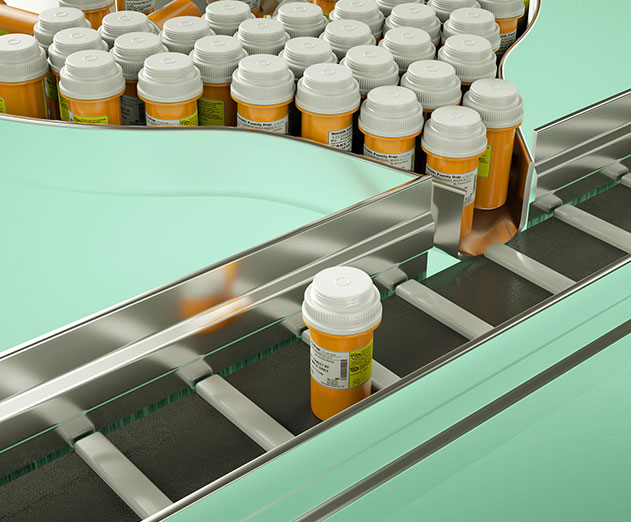 SophiaTX brings blockchain to pharmaceutical
Thursday, November 30, 2017 by Richard Harris

SophiaTX has announced its intention to facilitate a holistic 'track and trace' solution for the transportation of products and medicines in the pharmaceutical industry. Each of the current top twenty prescription drugs (amounting to 10% of the global market in 2016) is produced by a company using SAP software products within their sourcing, manufacturing, or supply cha...
---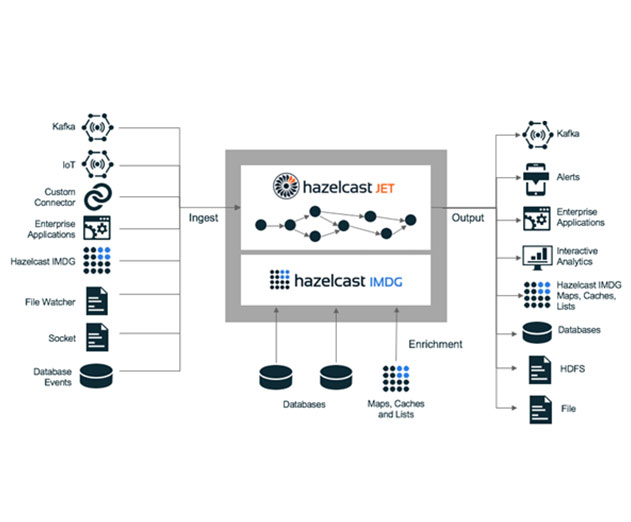 Hazelcast Jet 0.5 API unveiled to increases dev productivity
Wednesday, November 29, 2017 by Christian Hargrave

Hazelcast has announced the 0.5 release of Hazelcast Jet - an application embeddable, distributed computing platform for fast processing of big data sets. New functionality in Hazelcast Jet 0.5 includes the Pipeline API for general purpose programming of batch and stream processing, and fault tolerance using snapshotting with the integrated Hazelcast IMDG. The overall f...
---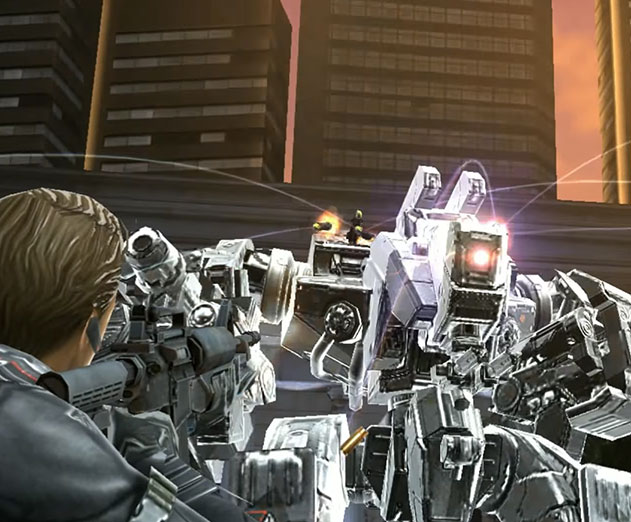 The mobile gaming industry meets blockchain
Friday, November 17, 2017 by Richard Harris

Dragonfly and DECENT have come together to bring blockchain to the gaming industry. Together, they are set to tackle some common challenges by creating an innovative digital marketplace solution. The mobile gaming industry is evolving rapidly Dragonfly has called on DECENT to help develop a new and fully integrated blockchain-based marketplace.Like the sound of a block...
---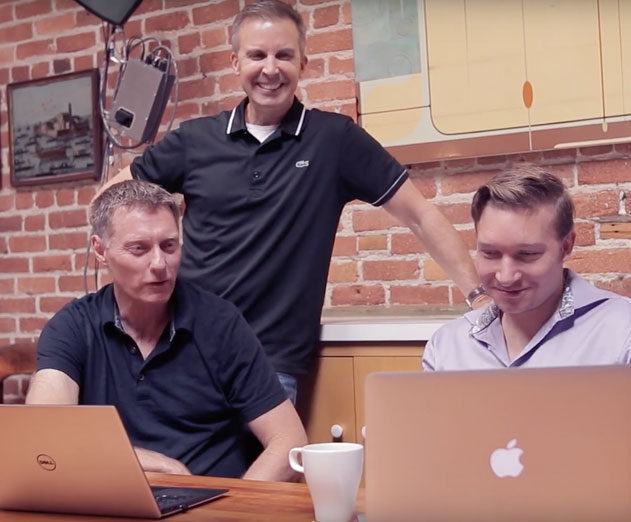 Build blockchain agnostic decentralized apps
Monday, November 13, 2017 by Richard Harris

Crowd Machine has unveiled an intelligent distributed network that has embedded within it a decentralized app development and execution capability. It fully-automates the creation of blockchain and decentralized apps that should enable businesses to build and deploy apps much faster. Underpinning the Crowd Machine technology is a protocol that allows apps...
---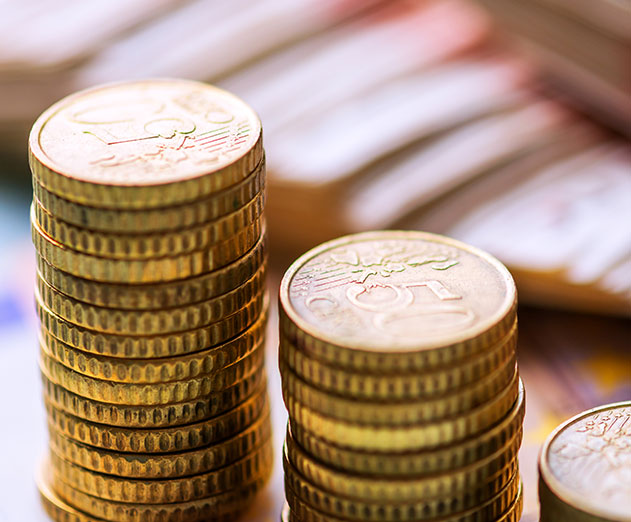 Wireline is seeking applications for its developer fund
Tuesday, November 07, 2017 by Christian Hargrave

Wireline is now opening applications for its open source developer fund. The fund will be investing in developers crafting applications to power the next generation of the cloud. It is the first time that funds from a token sale will be used to support open source software development.With global IT spend approaching US$1.5 trillion, there is huge potential for open sou...
---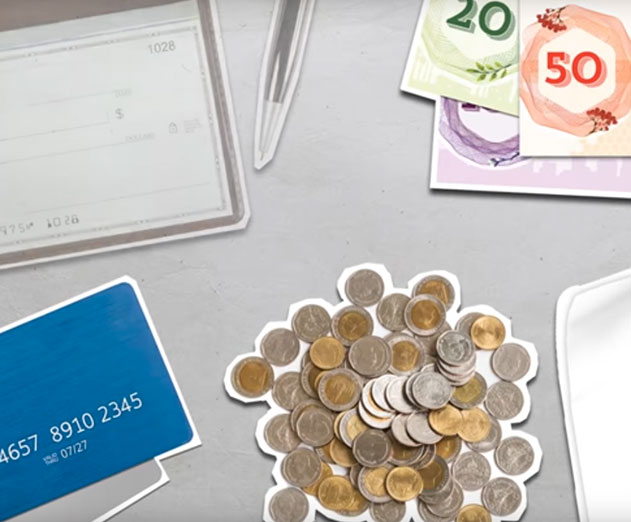 The Gates Foundation chats about Mojaloop
Wednesday, November 01, 2017 by Richard Harris

The Bill & Melinda Gates Foundation has released new open-source software for creating payment platforms that will help unbanked people around the world access digital financial services. The software, called Mojaloop, establishes a blueprint for connecting today's financial services sector and can be used to overcome the barriers to interoperability that banks and ...
---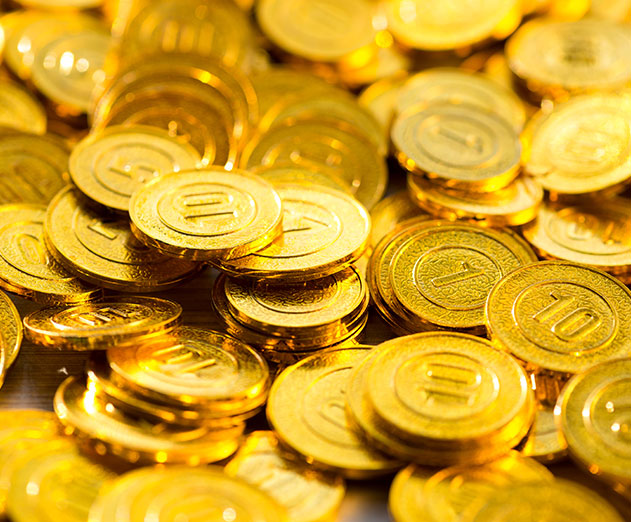 BLOCKv grants $500K to Science Blockchain during their ICO
Tuesday, October 24, 2017 by Richard Harris

Science Blockchain has announced that it was selected as the first developer-pool grant recipient by BLOCKv, a blockchain-based development platform for the creation of smart, secure and dynamic virtual objects.BLOCKv developer-pool grants were created to incentivize the developer community to utilize the technology and proliferate the digital goods economy, unleashing ...
---
How to become a Bitcoin Miner
Sunday, October 22, 2017 by Richard Harris

Bitcoin and Cryptocurrency has become an investment phenomenon like never seen before. Early investors in Bitcoin are now millionaires. As the public hears more and more about these crypto opportunities by way of ICO's, aka Initial Coin Offerings, the concept of crypto mining remains elusive to all but the savvy blockchain enthusiast. All that will change thanks to...
---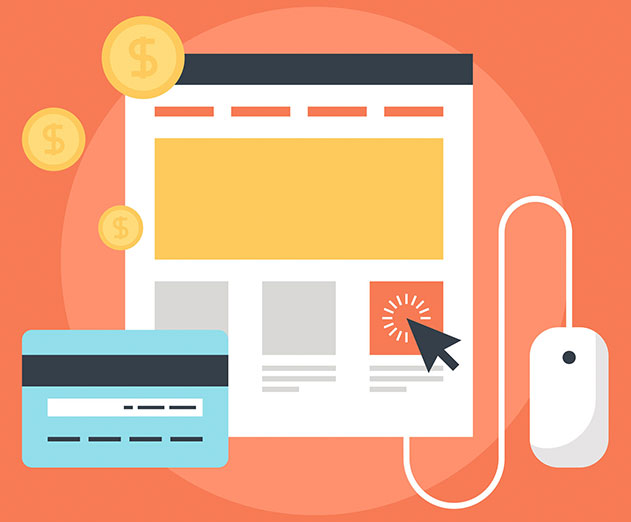 Digital content marketplace looks to rival traditional methods
Monday, October 16, 2017 by Christian Hargrave

DECENT has announced the beta launch of its DECENT GO marketplace, a decentralized digital marketplace. DECENT had previously launched their desktop application for DECENT GO at the end of June and are now thrilled with the addition of marketplace functionality. Built on DECENT's blockchain, the new marketplace promises to offer a better deal for content producers and p...
---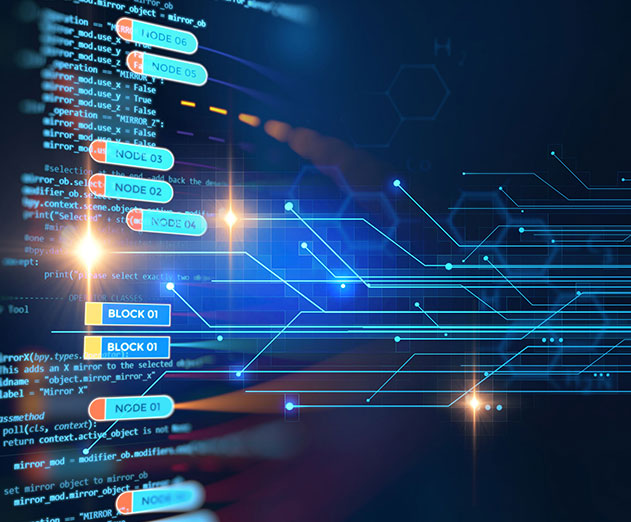 The blockchain for mobile adtech BAEX by Acquired.io
Tuesday, October 03, 2017 by Richard Harris

Acquired.io has announced Blockchain Advertising Extensions (BAEX), the first blockchain-powered solution that enables new types of deals, like trading targeting data and using data outside social platforms to target users at scale. As part of this initiative, a BAEX token sale is planned to take place later this year.There are new types of transactions that Blockchain ...
---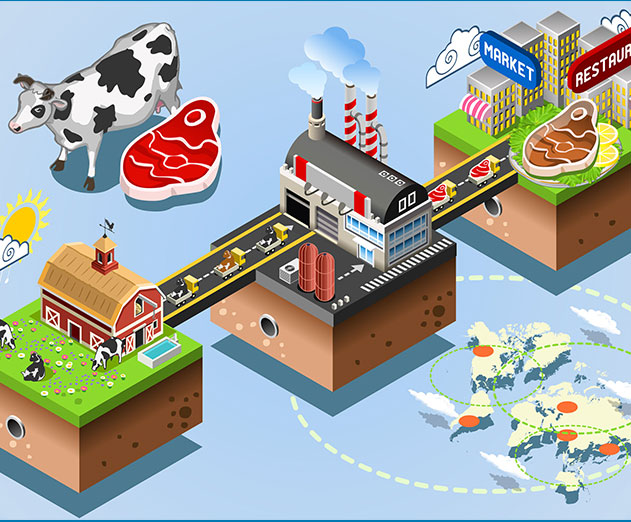 IBM announces blockchain integration with bigbox food supply chains
Wednesday, August 23, 2017 by Richard Harris

A group of companies across the global food supply chain have announced a major blockchain collaboration with IBM intended to further strengthen consumer confidence in the global food system. The consortium includes Dole, Driscoll's, Golden State Foods, Kroger, McCormick and Company, McLane Company, Nestlé, Tyson Foods, Unilever and Walmart, who will work with IBM to id...
---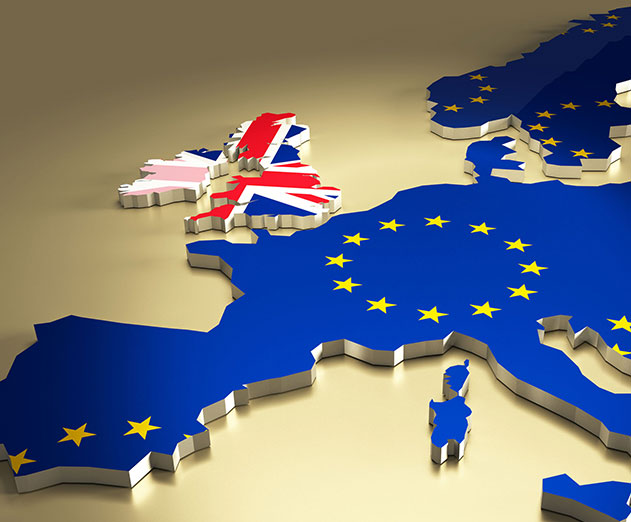 How blockchain could solve UK's customs problem
Thursday, August 17, 2017 by Christian Hargrave

The Brexit Secretary, David Davis has stated that a new customs system will be in place by 2019. Companies which rely on high-traffic routes on the Irish border and channel ports such as Dover are worried that new bureaucratic measures will cost both time and money as they continue to do business with EU member states. Logistics experts say that proven applications of b...
---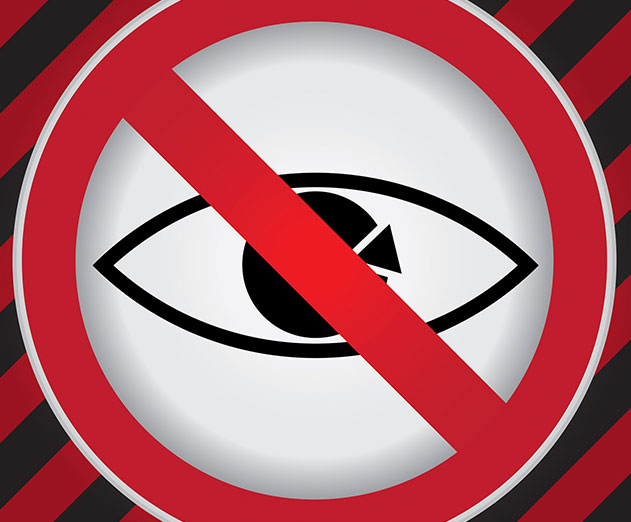 Hacking into unsecured webcams is too easy
Thursday, June 01, 2017 by Richard Harris

Are You Being Watched?No other exploit is as vicious or expedient with its results as camera activation malware. An adversary is virtually guaranteed a successful blackmail or espionage campaign when you have compiled hours upon hours of video footage of a powerful executive or government official "satisfying their intellectual curiosity" in front of their computer, in ...
---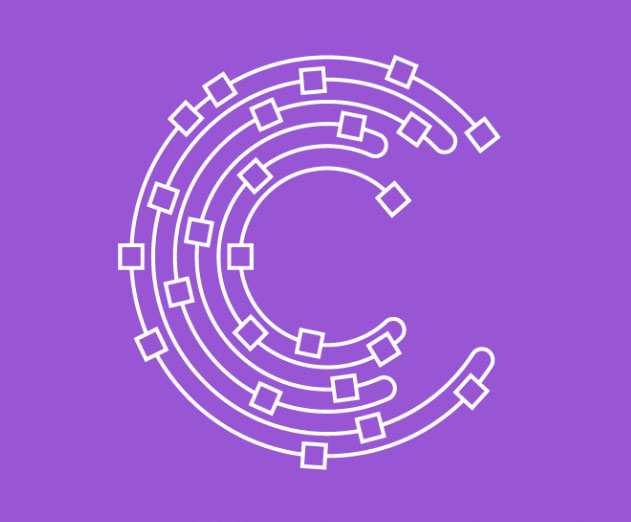 IBM launches Blockchain Founder Accelerator
Friday, May 19, 2017 by Richard Harris

IBM has announced the IBM Blockchain Founder Accelerator to help enterprises and enterprise developers take blockchain networks into production faster. The accelerator is the first program available that provides expertise and support across the technology, legal and business considerations of establishing new blockchain networks. Enterprises can join to gain exclusive ...
---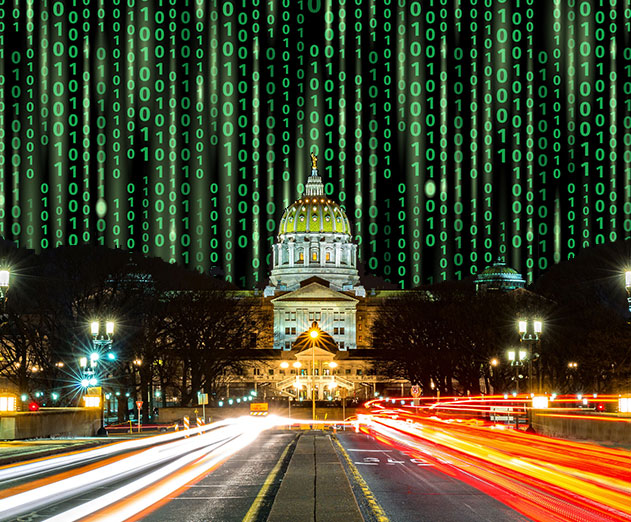 A DevOps framework for federal customers
Wednesday, May 17, 2017 by Christian Hargrave

Last Thursday, President Trump signed an executive order designed to strengthen the cybersecurity of federal networks including moving all federal IT systems to the cloud. The executive order also calls for effective risk management, which includes requiring planning so that maintenance, improvements and modernization occur in a coordinated way and with appropriate regu...
---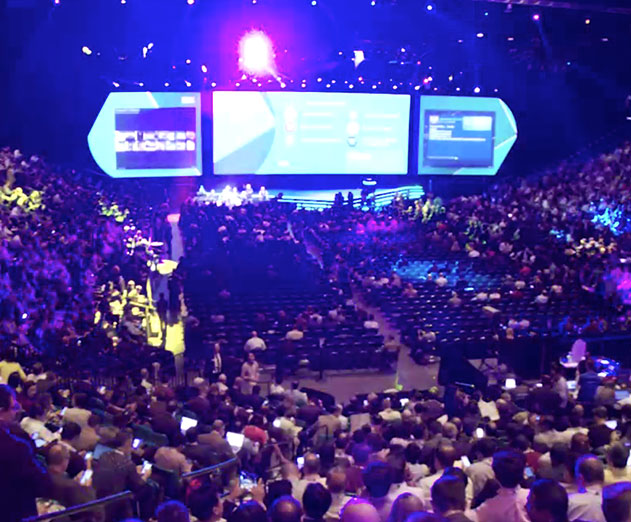 What's happening at IBM Interconnect 2017
Monday, March 20, 2017 by Richard Harris

At IBM Interconnect, IBM's largest cloud computing event of the year, they have announced a whole laundry list of new news items - like client adoption, tech breakthroughs and work they are doing to arm the next gen of cognitive developers. Here's a brief overview on what you might be missing at their latest event:IBM Cloud announcementsNew software and services designe...
---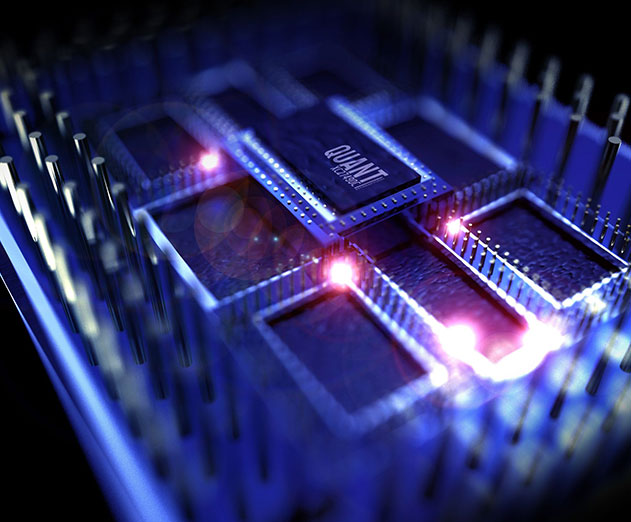 IBM is building a quantum computing system
Wednesday, March 08, 2017 by Richard Harris

IBM announced an industry-first initiative to build commercially available universal quantum computing systems. "IBM Q" quantum systems and services will be delivered via the IBM Cloud platform. While technologies that currently run on classical computers, such as Watson, can help find patterns and insights buried in vast amounts of existing data, quantum computers will...
---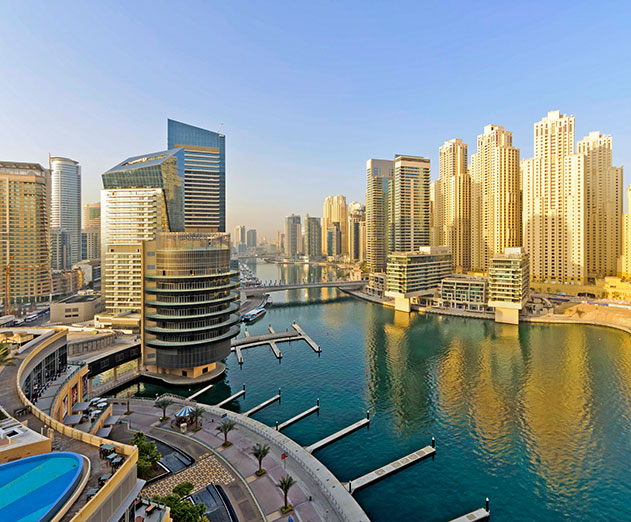 How governments can harness the power of blockchain
Thursday, February 16, 2017 by Michael Haynes

At the World Government Summit in Dubai, ConsenSys will release a paper that offers governments a clear roadmap to harness the power of blockchain technology and implement robust blockchain strategies. Participating in the Summit, ConsenSys continues to develop its relationship with Dubai, which has established itself as a clear adopter of blockchain and a growing hub o...
---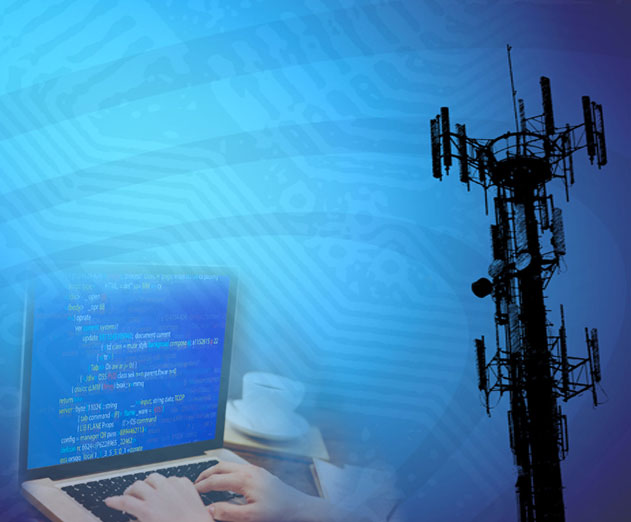 Code your own network: The changing face of telco
Wednesday, February 15, 2017 by Richard Harris

There is a transformation occurring in enterprise communications with developers at the center. The developer community is driven by a vision to offer creative applications of communications within their apps and services that deliver a unique user experience. Unfortunately, innovating with traditional telecom carriers has been historically difficult. Dependence on an o...
---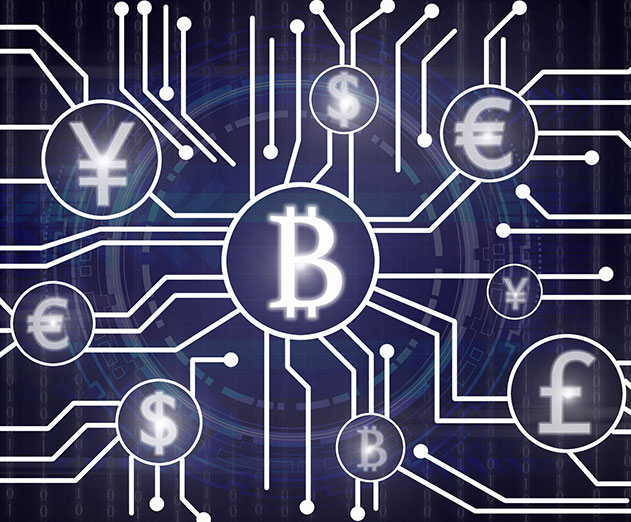 Easily use blockchain with industrial-grade security systems
Monday, February 13, 2017 by Christian Hargrave

Accenture has unveiled their new solution that simplifies the ability of blockchain technology to integrate with the industrial-grade security systems that support sectors including financial services, healthcare and government. The solution creates a developer-friendly interface between emerging blockchain platforms and widely used hardware security technology. Accentu...
---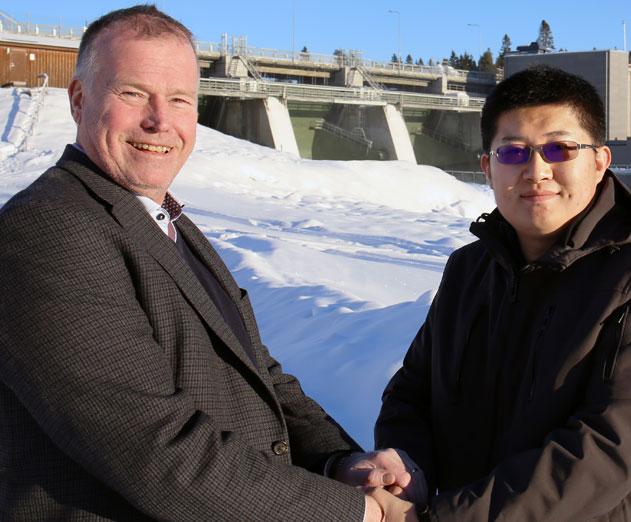 Canaan Creative to open its first data center outside of China in Boden
Thursday, February 09, 2017 by Richard Harris

Chinese tech company Canaan Creative moves into Boden and the Swedish data center region The Node Pole. Canaan is a world-leading producer of blockchain solutions and ASIC microprocessors - and the first Chinese company within the sector to open a data center in Europe. At an initial stage, the data center will operate at roughly 10 MW. The site will be up and running a...
---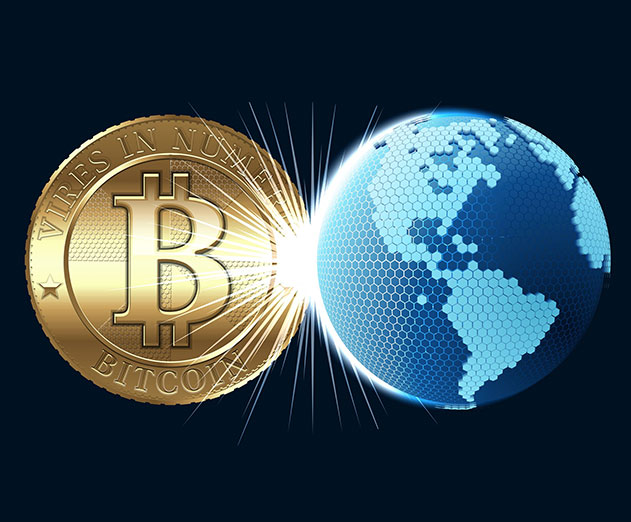 Using virtual currency in your game requires compliancy too
Wednesday, February 01, 2017 by Kimberly Culp

So you're an app developer. Maybe even a mobile, computer, or console game developer. You've got a great idea for a new game - an immersive experience where users will interact in a fully realized world, complete with its own economy and virtual currency. Other developers could even create content for users, get paid in virtual currency, and then cash it bac...
---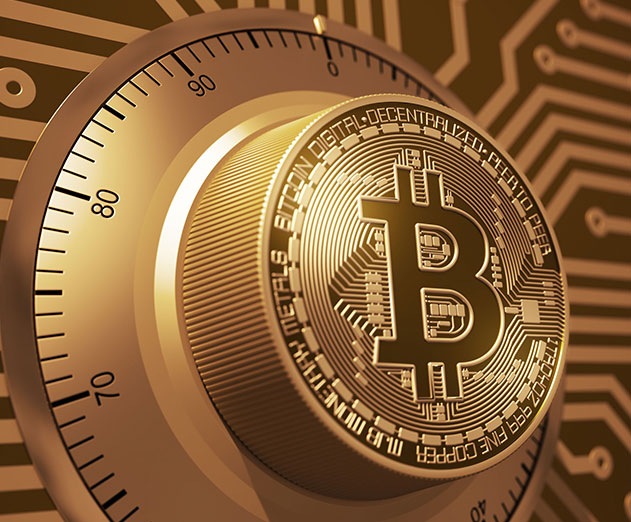 New blockchain scalability from Waves platform
Saturday, January 14, 2017 by Christian Hargrave

Waves platform, the custom blockchain token initiative targeting mass-market consumer and business adoption, has announced a series of measures to enable greater network scalability.Scalability has long been a problem for cryptocurrency platforms. Since every transaction is recorded on the blockchain, the requirement of resources to process and store the information con...
---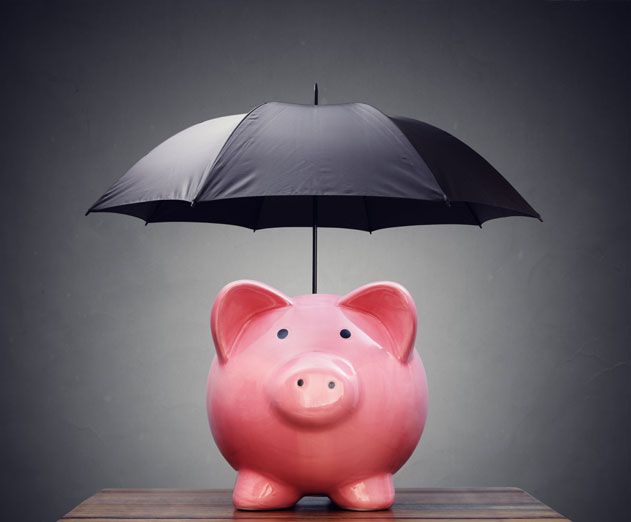 Companies in banking and insurance can use data science to survive
Wednesday, January 04, 2017 by Christian Hargrave

Editors note: Guest submission by Florian DouetteauOver the course of many centuries, the banking and insurance industries have developed processes, products and infrastructures that have shaped the economic structure of humankind. But now, they are being challenged by industry outsiders who appeared on the world stage a mere couple of decades ago, and some who eme...
---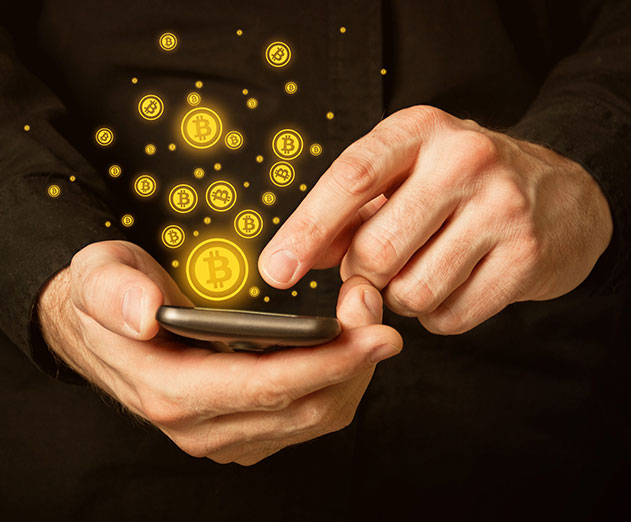 Remitano Bitcoin P2P leaves out the banks to help secure your money
Monday, January 02, 2017 by Michael Haynes

As banks and nations slowly move towards a cashless society, people everywhere have began to buy "third party" currencies that exist outside of national monetary systems. The fear being caused from the bank's future control of the monetary policies and possible installation of negative interest rates. Not to mention the tracking and storing of all financial transac...
---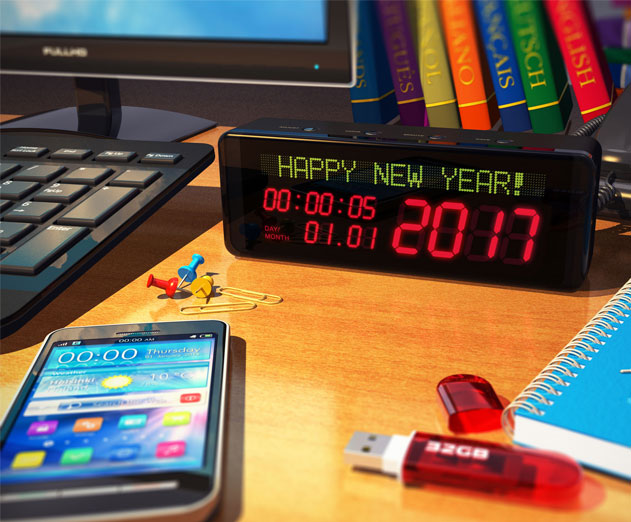 Blockchain, IoT, chatbots, and connected finance: Built.io predicts 2017
Saturday, December 31, 2016 by Richard Harris

Blockchain will play an integral role in improving IoT securityIn 2016 we saw multiple hacks and data breaches, including the massive DNS attack that caused widespread internet outages. This latest attack was a wakeup call to start thinking about security in terms of the Internet of Things (IoT). Because of that, in the next year we'll start to see more securi...
---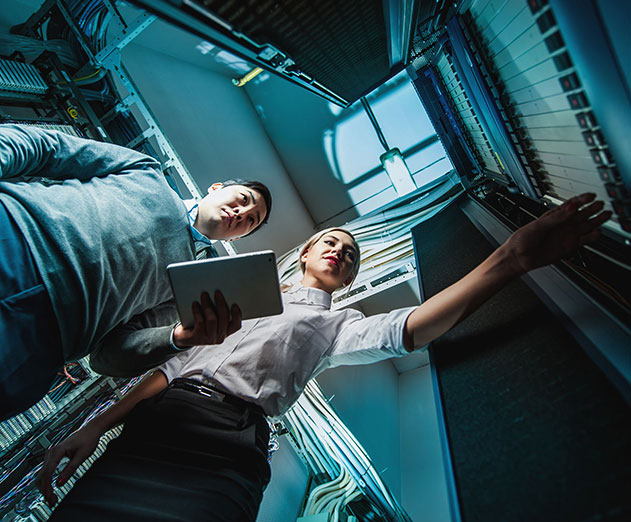 8 cyber security predictions for what's to come in Asia-Pacific
Thursday, December 29, 2016 by Christian Hargrave

Cyber security received heightened interest in 2016 due to a spate of cyber attacks in the region. These included cyber attacks on the database of 55 million voters at the Philippines Commission on Elections (COMELEC), the National Payment Corporation of India (NPCI), US$81 million cyber heist at the Bangladesh Central Bank and the massive data leaks as shown by the Yah...
---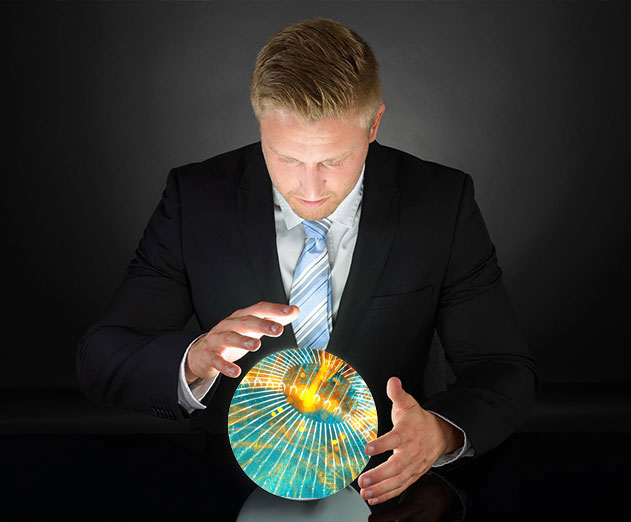 A tech brief for 2017 and beyond
Wednesday, December 14, 2016 by Michael Haynes

IEEE Computer Society, a source for technology information in the computing industry and career development, offers a comprehensive list of industry-recognized products, services and professional opportunities. They've recently released their latest report in an attempt to highlight some of the up and coming technological advances that could take hold. As technology rap...
---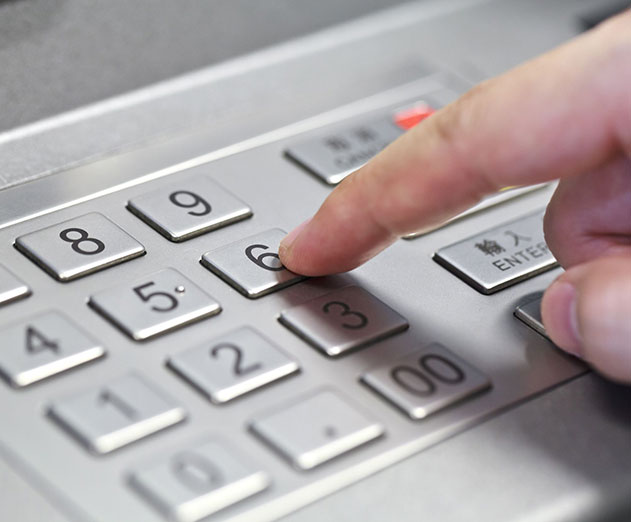 Hazelcast teams with Azul to deliver SLA assurance for java-based businesses
Wednesday, December 07, 2016 by Michael Haynes

Azul Systems (Azul) has announced that it has partnered with Hazelcast to ensure explicit Service Level Agreement (SLA) assurance for Java-based in-memory computing applications. By combining Zing plus Hazelcast Enterprise, Java-based businesses are now able to deliver consistent in-memory application performance without the risk of performance-robbing Java runtime arti...
---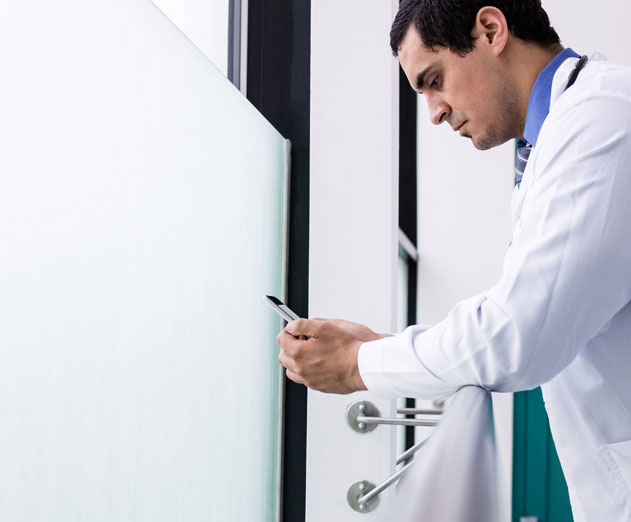 HealthTap Cloud launches to help developers create better health apps
Friday, November 04, 2016 by Michael Haynes

HealthTap Cloud is powered by HOPES, the world's first Health Operating System, which connects the entire continuum of care to each person's unique Personal Health Record (PHR). Application Programming Interfaces (APIs) and Software Development Kits (SDKs) that help developers build highly personalized web, iOS, and Android apps are available with HealthTap Cloud. Openi...
---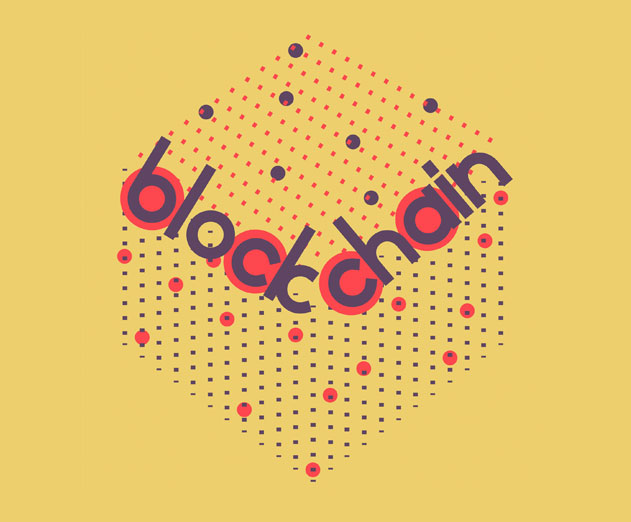 PayStand customers can now certify and notarize payments on the blockchain
Wednesday, October 26, 2016 by Michael Haynes

PayStand customers now have the option to certify and notarize payments (from request to receipt) on the blockchain to ensure that the history of payments is secure, independently verifiable, and free of tampering.Typically, certifying payment records are the domain of third party notaries or auditors. The blockchain, however, enables an independent, dec...
---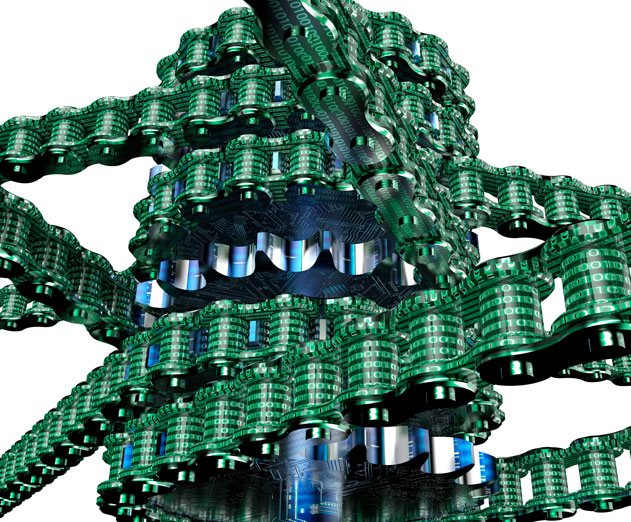 Blockchain is gaining momentum in the fintech industry
Monday, October 24, 2016 by Richard Harris

Blockchain is a secure funds transfer system. Essentially, it's a shared-database technology based around a public ledger of transactions executed using the currency to which it's connected. The blockchain acts as a permanent record of transactions, with recent transactions moving into a block, and once the block is completed, it is moved into a permanent database. Thes...
---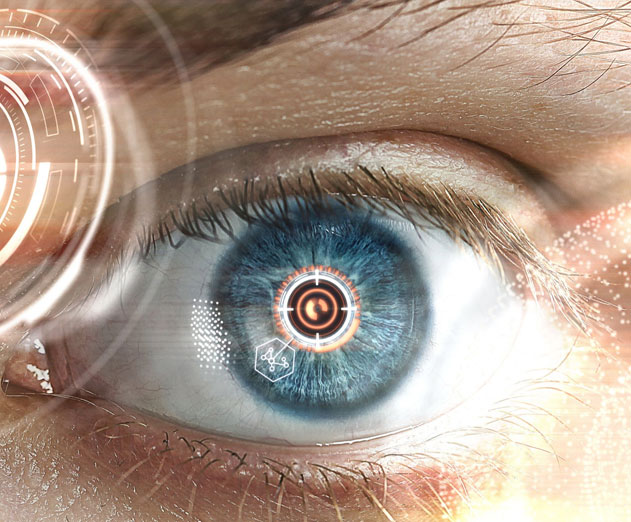 Iris Scanning and the Future of Mobile Security
Wednesday, September 14, 2016 by Dr. Salil Prabhakar

The promise of iris scan technology has been shown in sci-fi movies for decades. Various governments use it to secure borders, defense facilities, banks use it to authenticate high value transactions, secure access to safes and vaults. Recent advancements in the evolving mobile biometrics field has brought iris recognition technology to our hands – to our mobi...
---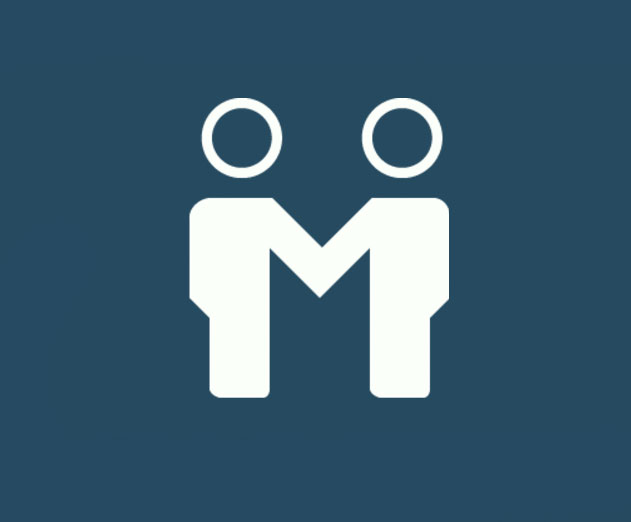 IBM Releases New Blockchain Services on the IBM Cloud
Friday, February 19, 2016 by Richard Harris

In addition to releasing more than 44,000 lines of code to the Linux Foundation's open source Hyperledger Project to help developers build secure distributed ledgers, IBM is increasing its technology and business consulting to facilitate blockchain distributed ledger technology.New blockchain services on the IBM CloudThe New IBM Cloud blockchain services are designed to...
---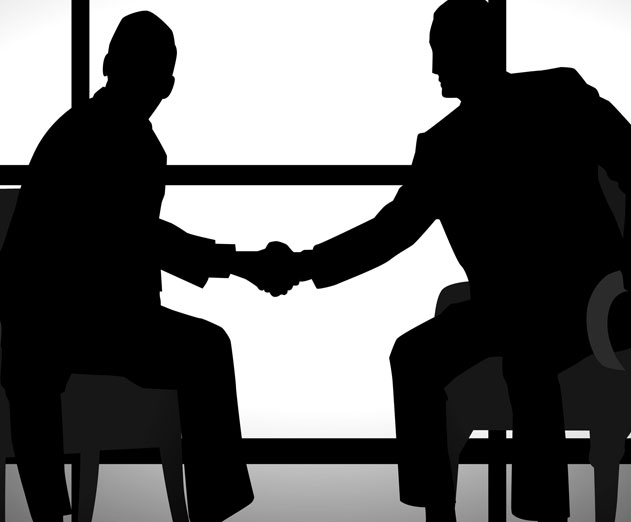 Hyperledger Project Moves Forward Open Source Blockchain Digital Technology
Monday, February 15, 2016 by Stuart Parkerson

The folks at the Linux Foundation have been really busy lately as they continue to launch new collaborative projects. The latest is the Hyperledger Project, an open source project to advance the blockchain digital technology (think of the Bitcoin protocol) for recording and verifying transactions.Since announcing the intent to create a formal organization in December 20...
---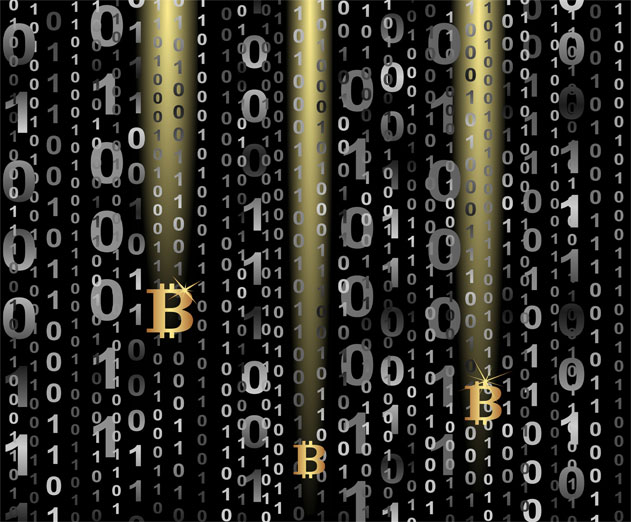 Linux Foundation Creates New Open Source Initiative for Blockchain Technology
Thursday, December 31, 2015 by Stuart Parkerson

The Linux Foundation has announced a new collaborative effort to advance blockchain technology, which is the backbone that powers Bitcoin transactions. The goal of the project is to develop an enterprise grade, open source distributed ledger framework to help developers build industry-specific applications, platforms and hardware systems to support business transactions...
---