blockchain
blockchain news search results
Developer news items we found relating to blockchain
75 results
---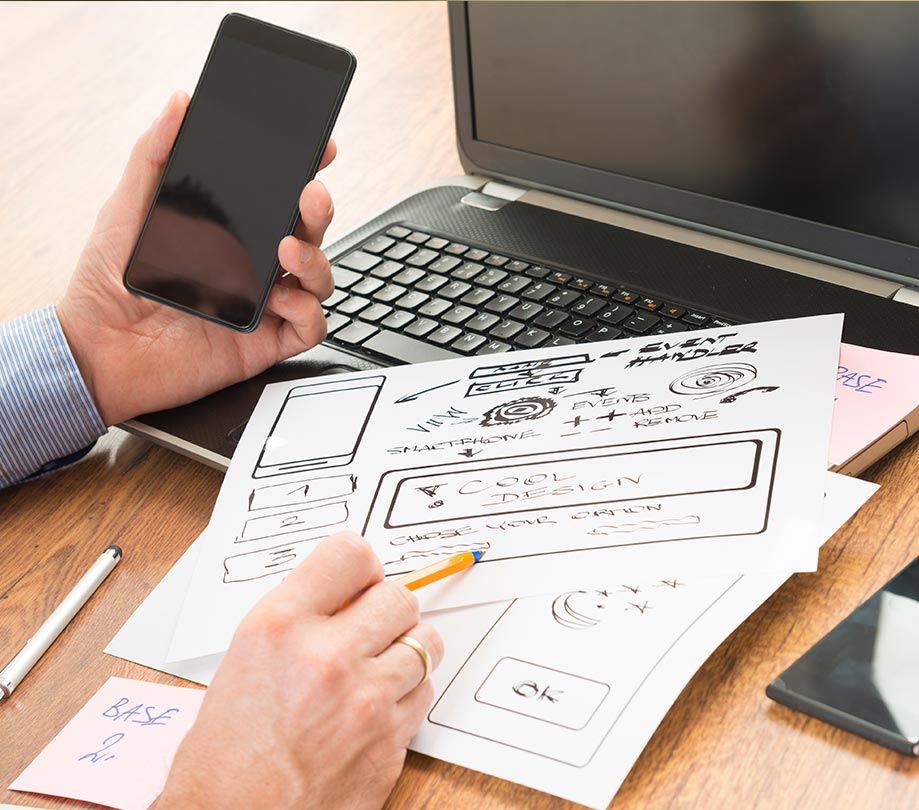 Mobile blockchain SDK helps devs integrate the new tech

Monday, July 16, 2018 by Richard Harris



Devslopes LLC has announced the company has raised $300,000 in conjunction with their latest product named Blockstart to bring blockchain and cryptocurrencies to mobile app and game developers. Since its launch in 2015, Devslopes has taught over 300,000 students how to code and obtain jobs in the tech industry. After training both online students and corporate employees...
---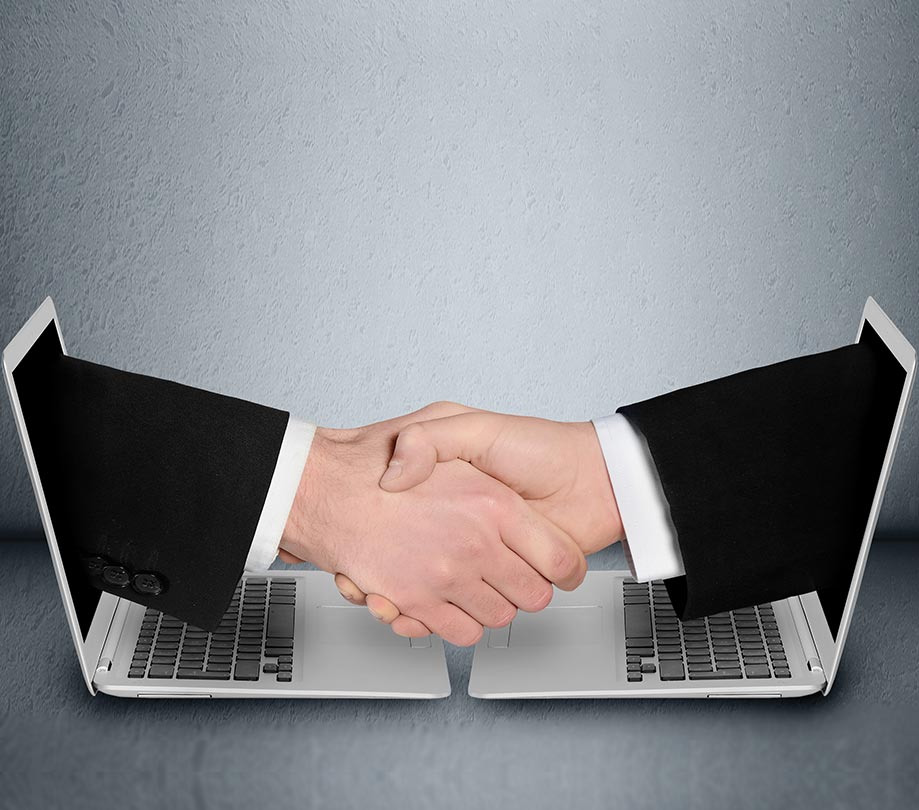 Ethereum smart contracts can now be tested using Dispatch protocol

Wednesday, July 11, 2018 by Richard Harris



Dispatch Labs released its updated developer test network, Testnet 2.0, for companies and developers looking to preview and try smart contracts and blockchain platforms on its new Delegated Asynchronous Proof of Stake (DAPoS) protocol. The new DAPoS protocol looks to be for Dispatch the foundation for distributed apps (dApps) across an array of enterprise industrie...
---
New FPS game lets your earn ERC20 tokens while you play

Thursday, July 5, 2018 by Christian Hargrave



Game players can use WAR FIELD's GOLDER (GLDR) - an ERC20-compliant, Ethereum-based cryptographic token - to stake on their character's "life". GOLDER are available exclusively at warfield.com during the company's Token Sale/ICO, which starts June 28. Players then compete in deathmatch games. Simply put: the winners get GOLDER from ...
---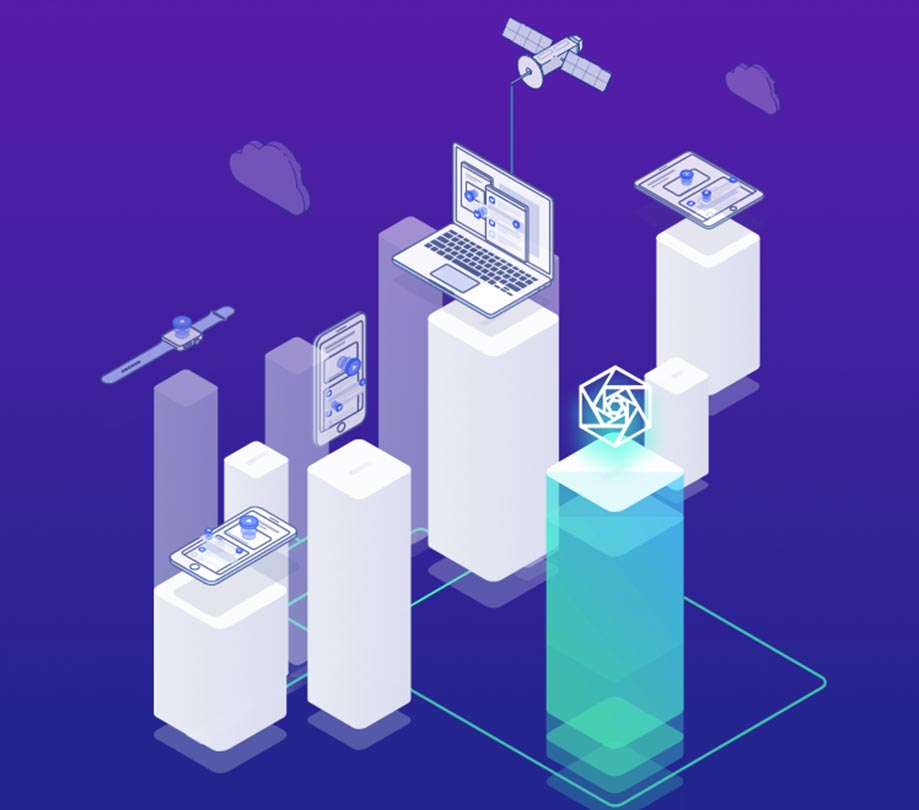 Blockchain token compensation model meets testing environment

Thursday, June 28, 2018 by Christian Hargrave



Constellation Labs announced the launch of its flagship product, Orion, a membership portal to the Constellation ecosystem that will serve as a platform where the Constellation team, developers, and community members can communicate, share resources, and contribute to the network within a token compensation model. Constellation token holders will be able to stake tokens...
---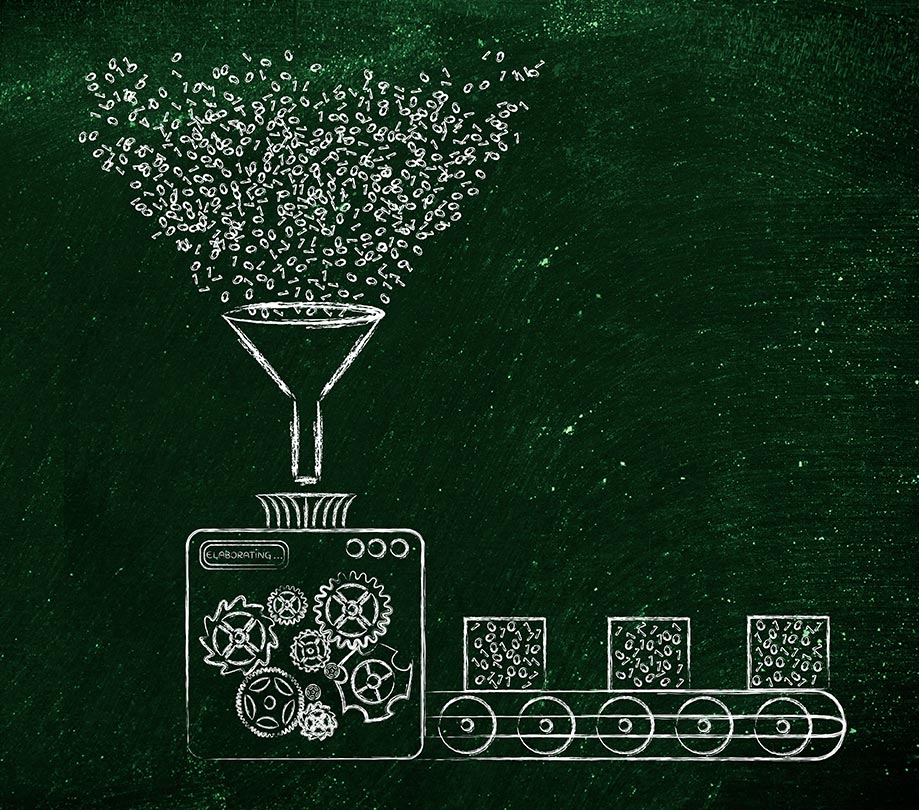 Machine data and SQL database release from Crate.io

Thursday, June 21, 2018 by Richard Harris



Crate.io announced $11 million in series A funding, along with the commercially-available Crate Machine Data Platform and version 3.0 of the open source CrateDB. The new funding was led by Zetta Venture Partners and Deutsche Invest Equity with participation from Mike Chalfen, Momenta Partners and Charlie Songhurst. Existing investors Draper Esprit, Vito Ventures and Sol...
---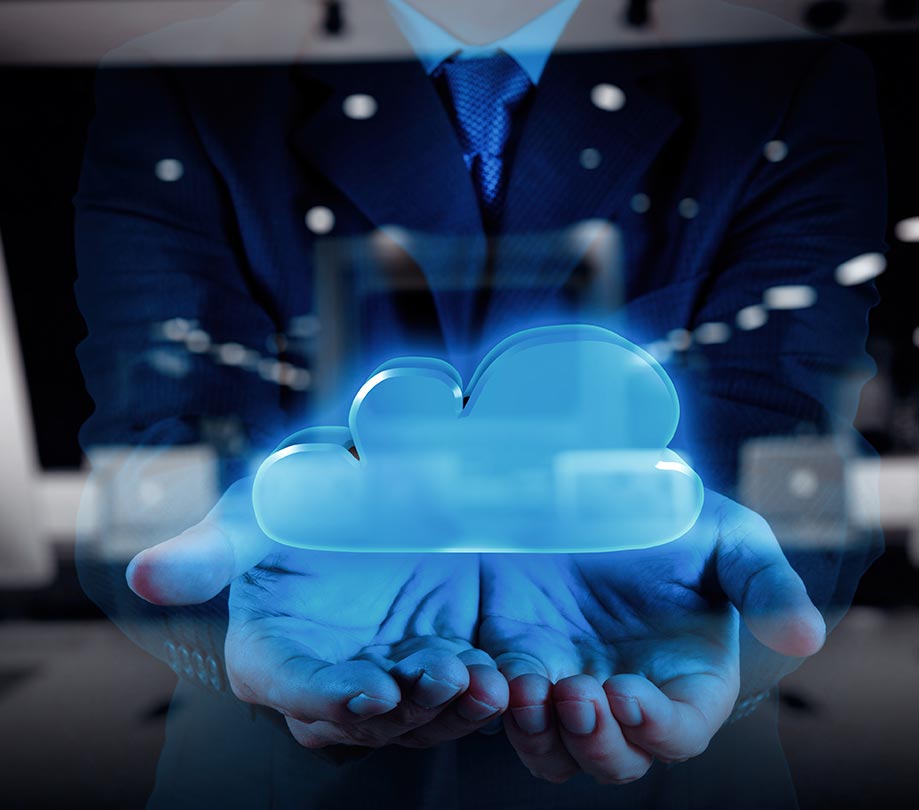 Embedded artificial intelligence features hit the Oracle cloud

Tuesday, June 19, 2018 by Richard Harris



Oracle has announced the availability of its next-generation autonomous PaaS offerings. Services include mobile, data integration, and API PaaS offerings. With embedded artificial intelligence (AI) and machine learning, these platform services automate and aim to eliminate key tasks to enable organizations to lower cost, reduce risk, accelerate innovation, and get predi...
---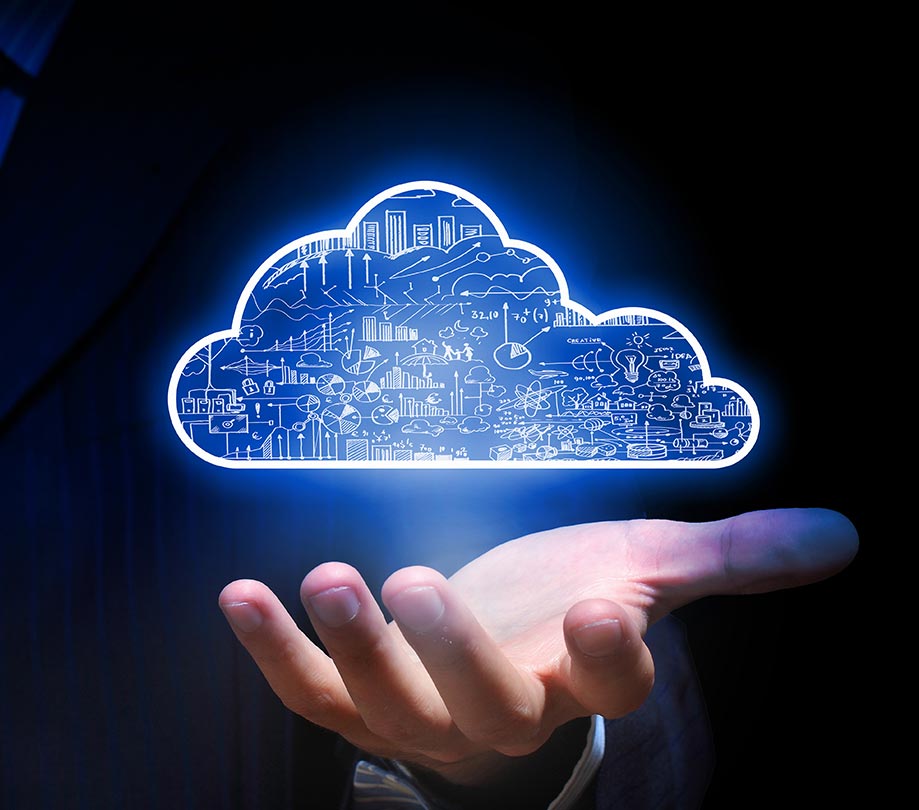 IBM expands of cloud capabilities to 18 new locations

Monday, June 18, 2018 by Christian Hargrave



IBM announced a major expansion of its cloud capabilities with plans to launch 18 new availability zones for the IBM Cloud across North America, Europe and Asia-Pacific. "The world's biggest companies work with IBM to migrate them to the cloud because we know their technology and unique business needs as they bridge their past with the future," sa...
---
The first blockchain based smartphone coming to the US

Monday, June 18, 2018 by Richard Harris



An Android-based dual SIM smartphone developed by Pras Michel, in partnership with IoT device company Borqs Technologies, will be offered through a new tech platform, Blacture. The branded, 5.99 inch smartphone device - called MOTIF - will be available later in 2018 and exclusively on blacture.com. The phone features a blockchain-based platform that will be "the fi...
---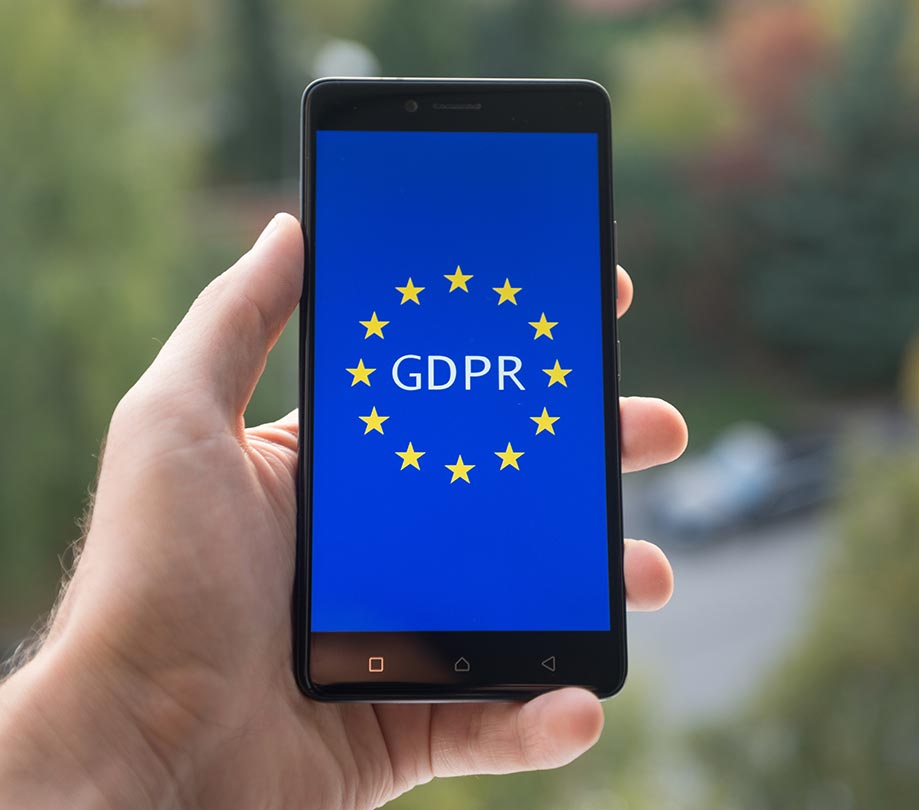 What American companies can learn from Europe's new GDPR laws

Wednesday, June 13, 2018 by Christian Hargrave



People around the world have recently started to receive tons of emails from companies updating their privacy policies. Naturally, many ask, why this is happening, and the ones with a deeper understanding of the process mutter a four-letter combination - GDPR. While an astounding part of the US Senate appears to be confused about the concept of Net Neutrality, Europe&rs...
---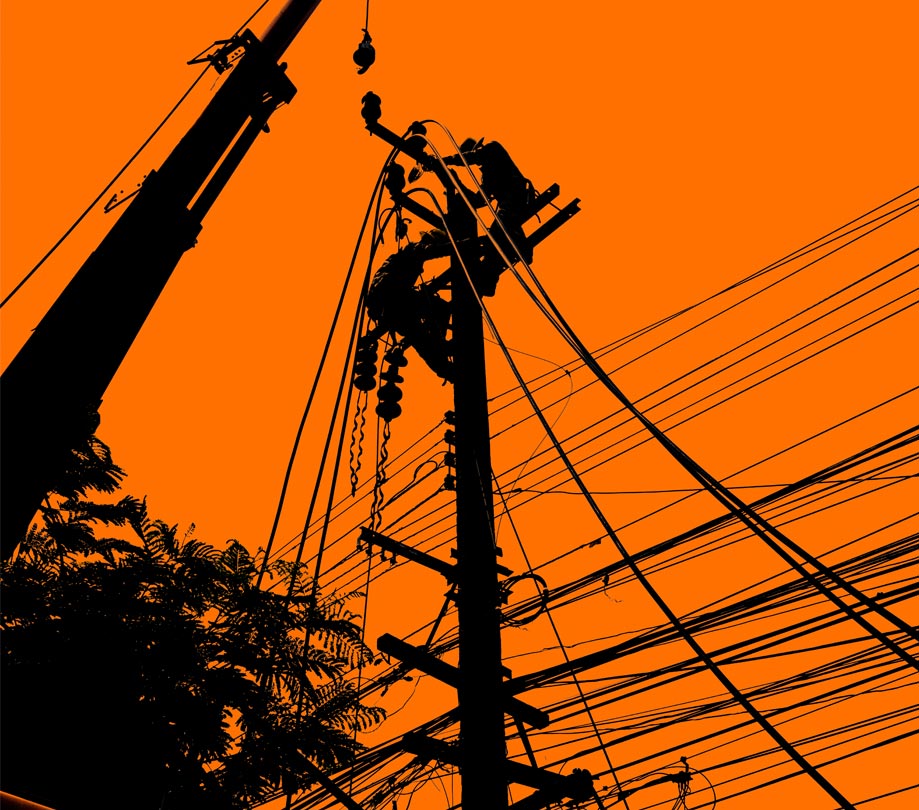 New STO planning software emerges

Wednesday, June 6, 2018 by Stuart Parkerson



STOlogix has announced the launch of a new front-end software solution which streamlines the functionality of complex and disparate software applications required for STO planning. The new software solution, STOplanner, is being developed by KAP Project Services, a leading project controls and project services provider for the oil, gas and petrochemical industries.Accor...
---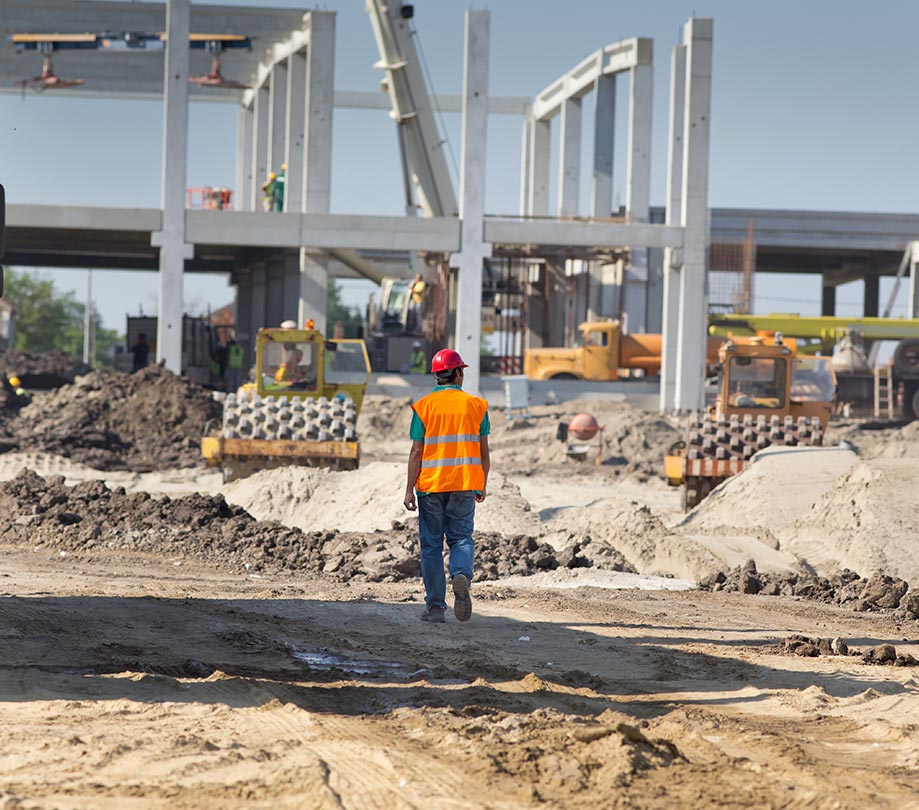 Blockchain construction management products drop by Brickschain

Wednesday, June 6, 2018 by Christian Hargrave



Recognizing the need for better data coordination, handover and facilities management, Brickschain has released two new products: Brickschain Handover and Brickschain Chronicle. Using blockchain, Brickschain's new products are set to revolutionize how the industry closes out and maintains facilities. "This is the first step in building a comprehensive registry of all bu...
---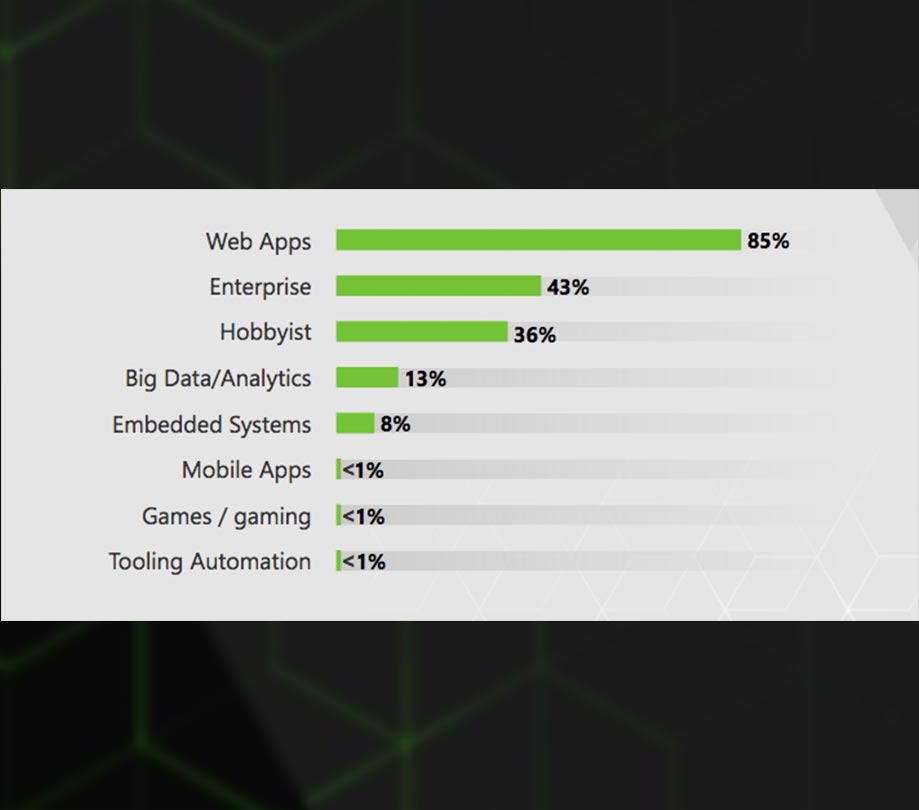 Node.js developer survey reveals unique environment insights

Tuesday, June 5, 2018 by Richard Harris



The Node.js Foundation announced the availability of its Node.js User Survey Report. Key findings of the survey reveal the benefits of Node.js expand over time, resulting most often in improved developer productivity and satisfaction and reduced development costs. Containers and cloud-native computing are on the rise with 58% of overall users noting they using Kubernete...
---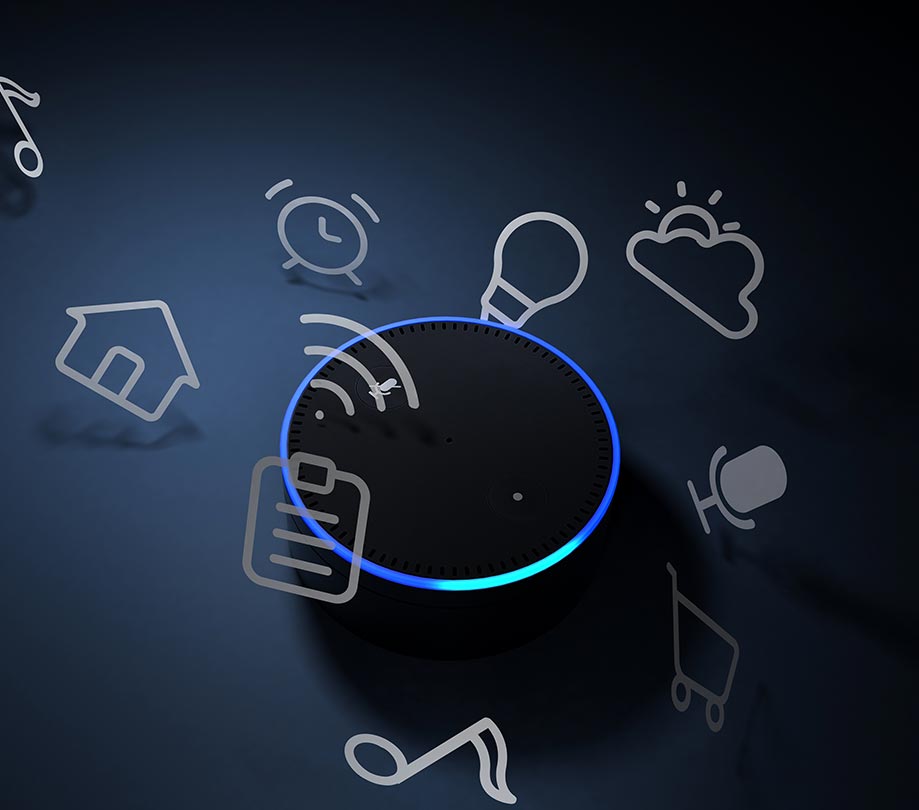 AI voice app study to be done on remote patient monitoring

Tuesday, June 5, 2018 by Richard Harris



Orbita, Inc. has announced a collaboration with AARP to study remote patient monitoring and reduce social isolation. As participants in the 2018 Pulse@MassChallenge accelerator, the organizations will study new digital approaches for leveraging natural language processing to new enable hands-free, digital experiences for the 50-plus population. The work will guide ongoi...
---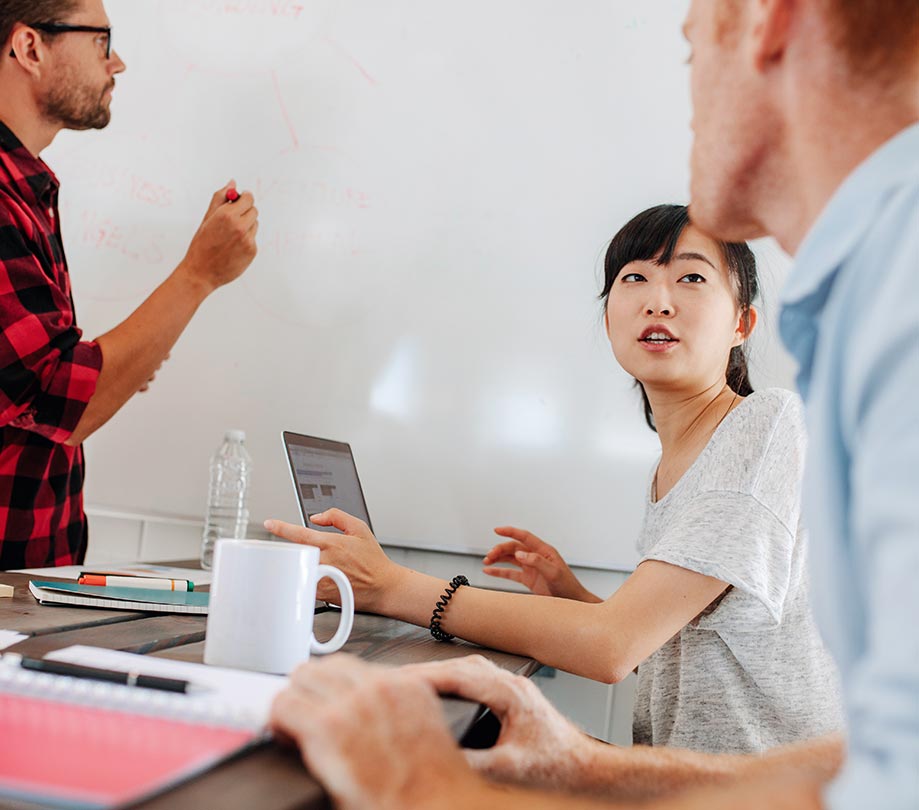 Global hackathon launched by Colony to give out $25K in prizes

Monday, June 4, 2018 by Christian Hargrave



Colony has launched a global hackathon to coincide with the release of the colonyJS JavaScript library. Supported by the Colony team, participants will gain first use of the new tools, with submissions judged between 25th–28th June by a panel of 16 expert judges including Alex Van de Sande of the Ethereum Foundation, Ryan Selkis of Messari, and Taylor Monahan of MyCrypt...
---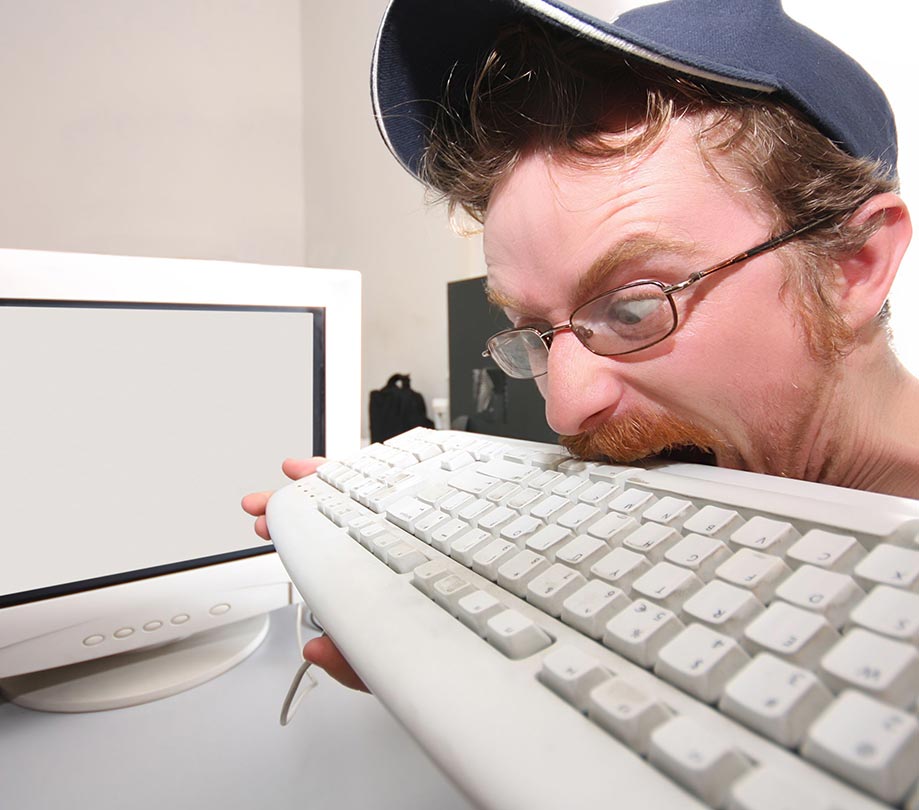 Blockchain projects will be quietly abandoned says GlobalData

Friday, June 1, 2018 by Richard Harris



Are you starting a new blockchain project but already thinking of calling it quits? New research from GlobalData says many of the early blockchain projects will either be quietly shelved in favor of more traditional approaches or they will evolve in a way which reduces their dependence on blockchain technology in 2018.GlobalData's Thematic Research report, 'Blockchain -...
---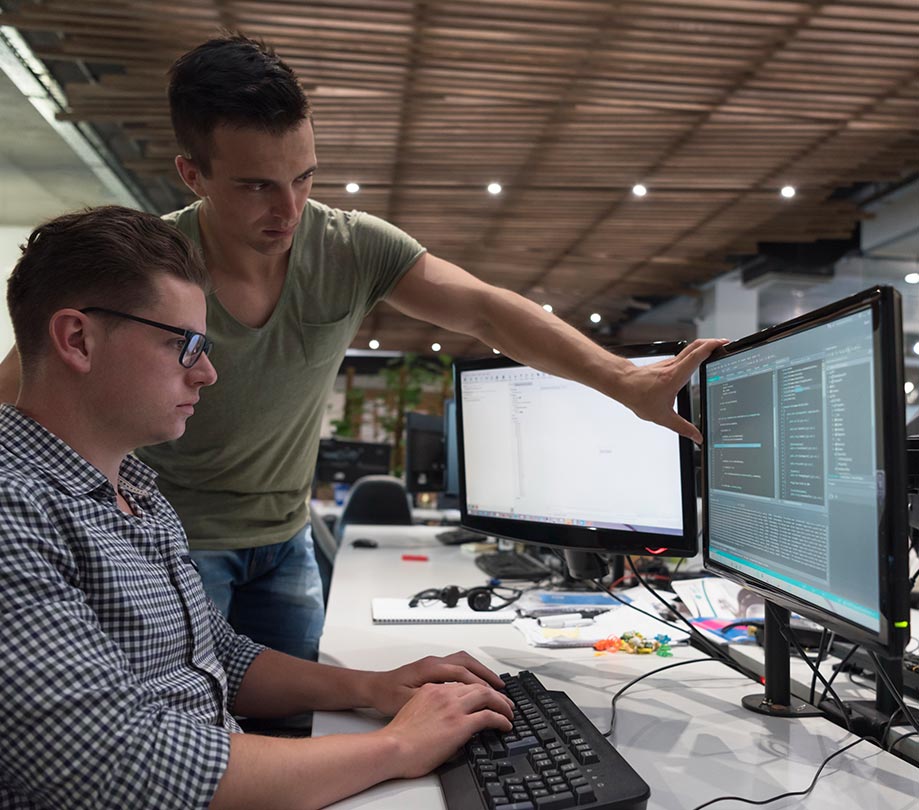 Blockchain Pioneers Hackathon 2018 announced

Thursday, May 24, 2018 by Christian Hargrave



Want to code on blockchain and interested in working with DECENT's open-source platform? The Blockchain Pioneers Hackathon has been announced that will span the globe, seeking to connect top talent from around the world with DECENT's open-source blockchain platform, DCore. The series kicks off in the city of the company's headquarters, Bratislava, Slovakia and is co-hos...
---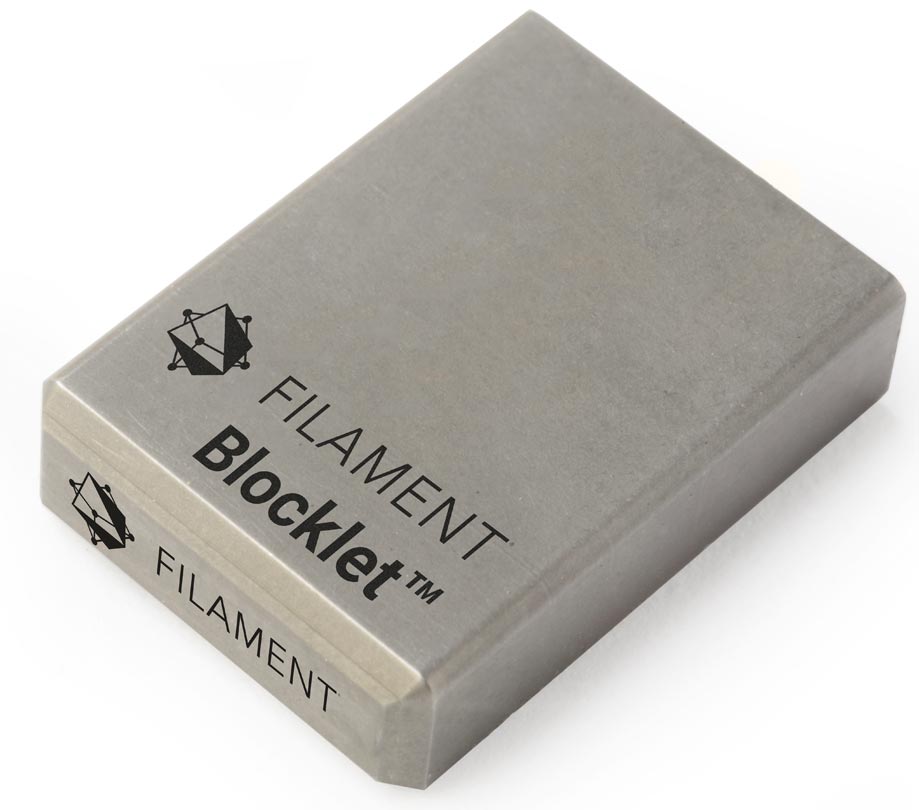 Execute blockchain transactions over USB with Blocklet

Tuesday, May 22, 2018 by Richard Harris



Filament has introduced its latest Blocklet hardware device in a Universal Serial Bus (USB) form factor, designed specifically to enable existing industrial and enterprise machines to securely execute transactions on a blockchain. Because the new device can be used on any system with a USB port, it enables the world's largest companies and established businesses of all ...
---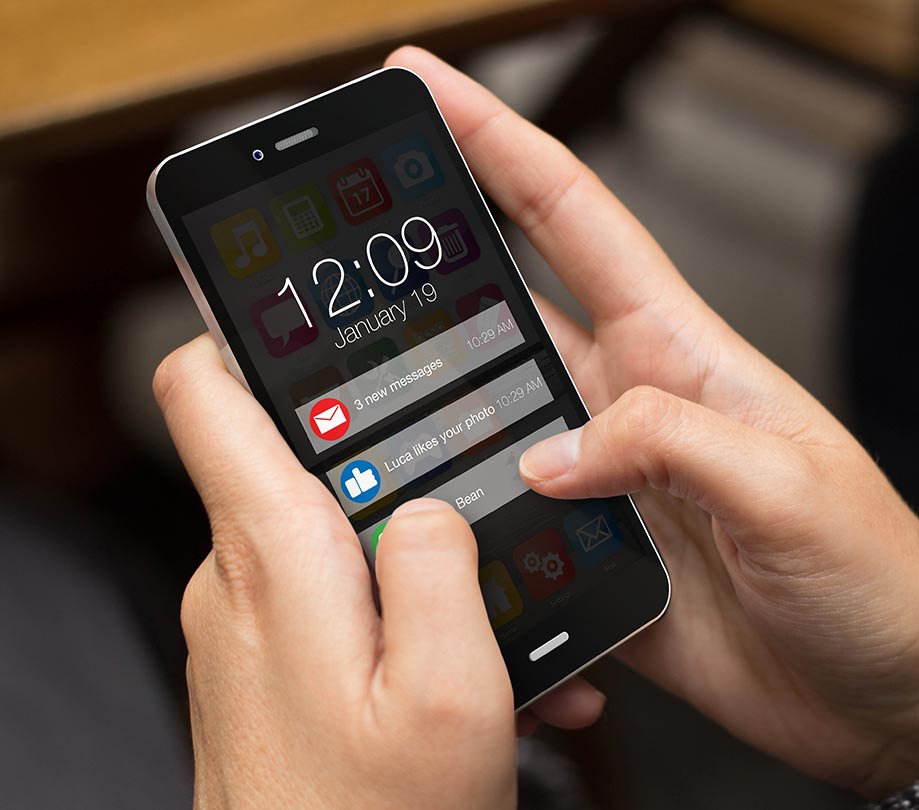 Engaging mobile app users with Flurry Push

Monday, May 21, 2018 by Richard Harris



Sending push alerts to mobile users isn't anything new, but knowing "just when to do it" for the best engagement can be a bit more tricky. To help, Flurry from Oath has unveiled Flurry Push, a free offering from the new Flurry Marketing Suite that enables app developers to send targeted messages to re-engage and retain users across Android and iOS. With Flurry Push, mob...
---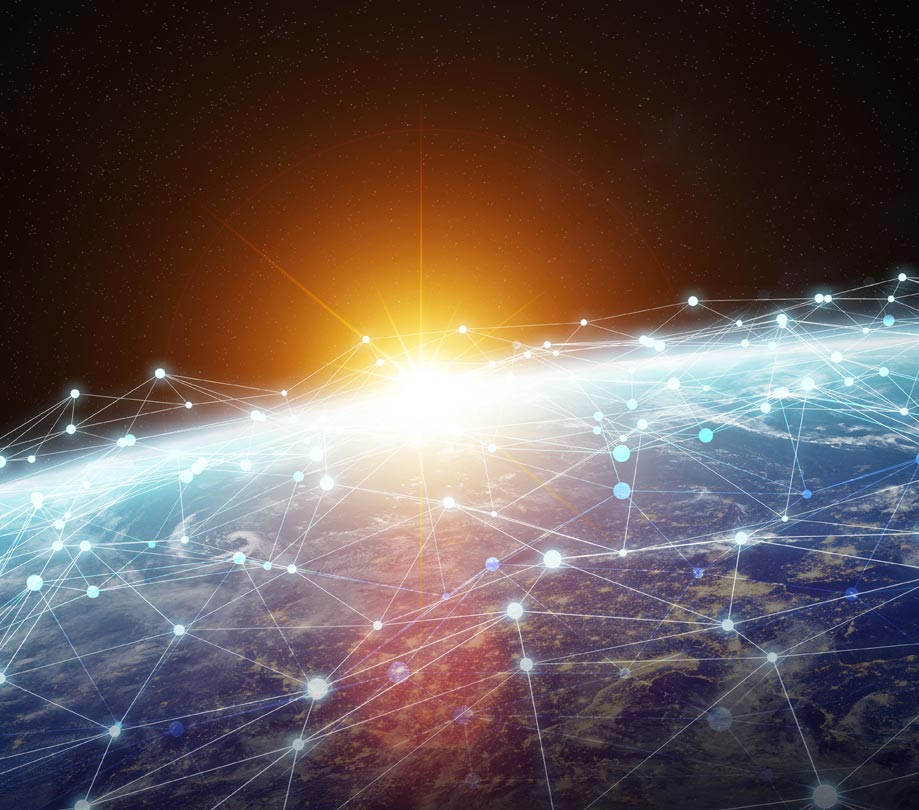 Consensus algorithms and blockchain's future

Wednesday, May 16, 2018 by Fran Strajnar



The question of what's next for cryptocurrencies and consensus algorithms is an interesting one - particularly lately, due in part to the negative press surrounding the Proof of Work (PoW) protocol and the amount of energy required to mine Bitcoin. However, the issue is not as clear-cut as it seems. There any many analysts, for example, who says the data used by Digicon...
---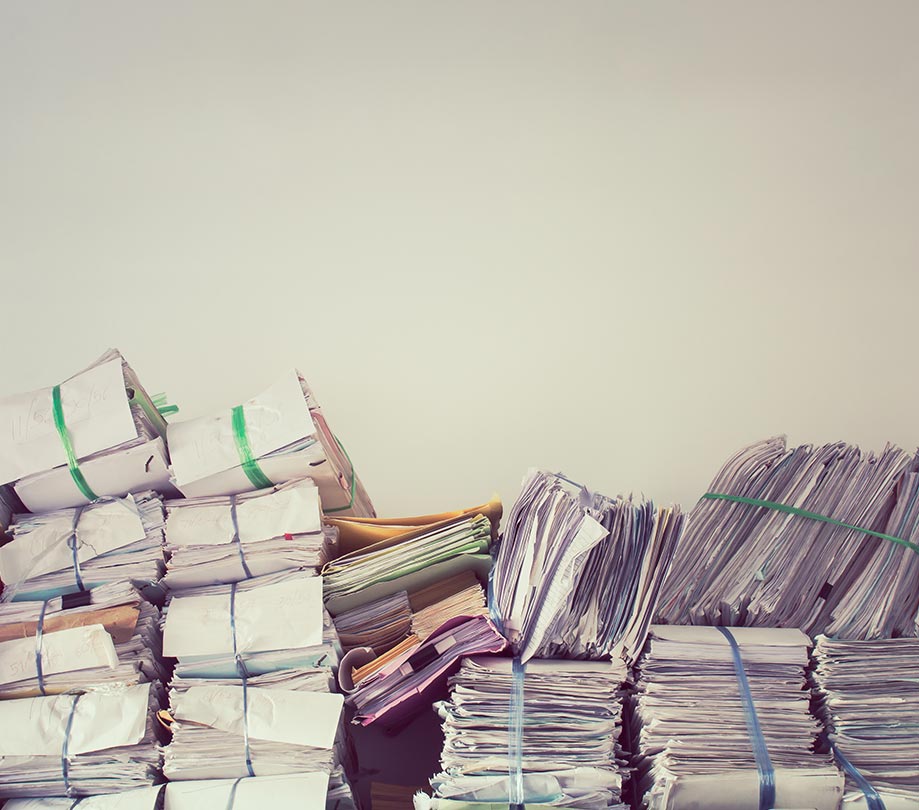 The blockchain approach to data storage problems

Sunday, May 13, 2018 by Pavel Bains



The human race has truly entered the Information Age. Once the epitome of innovation, the floppy disk's performance is now eclipsed by thumbnail-sized SD cards that boast over 500,000x the capacity of the already-ancient technology. Terabyte-denominated drives are becoming the norm, and prefixes like peta-, exa- and zetta- are being used to quantify the mind-boggling am...
---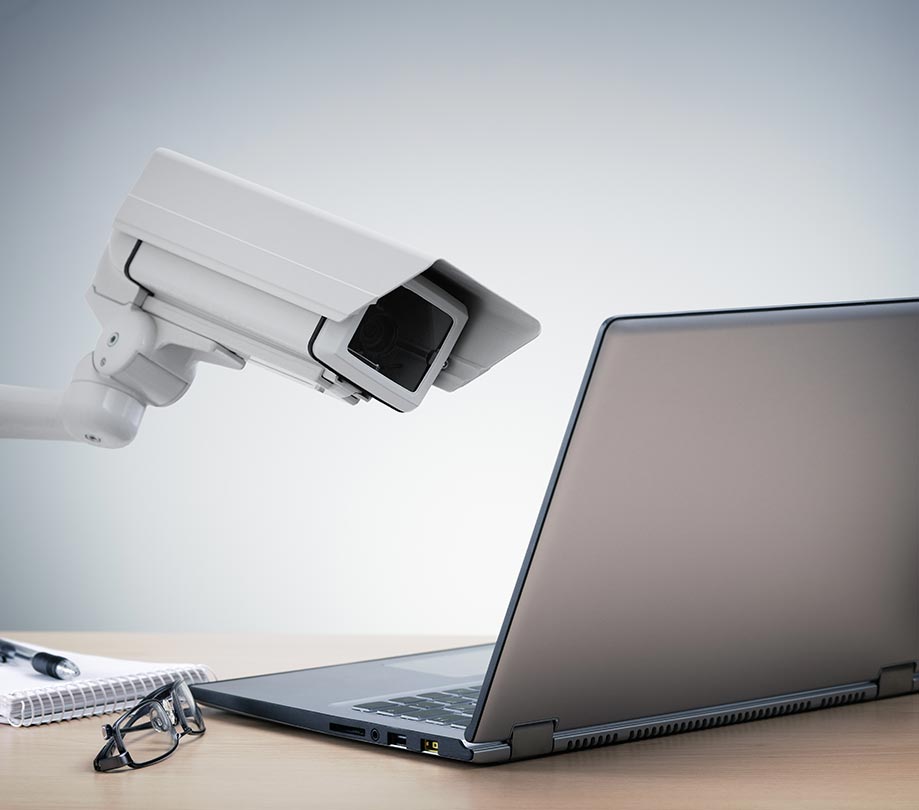 Lightstreams wants to fix blockchain's privacy problem

Friday, May 4, 2018 by Richard Harris



Lightstreams has announced the launch of its blockchain protocol that aims to fix the mounting privacy issues holding back mainstream adoption of the technology. At the moment, any information stored on a blockchain is clear to everyone on the network. Instead, Lightstreams' blockchain protocol enables users to grant and revoke access to sensitive information or content...
---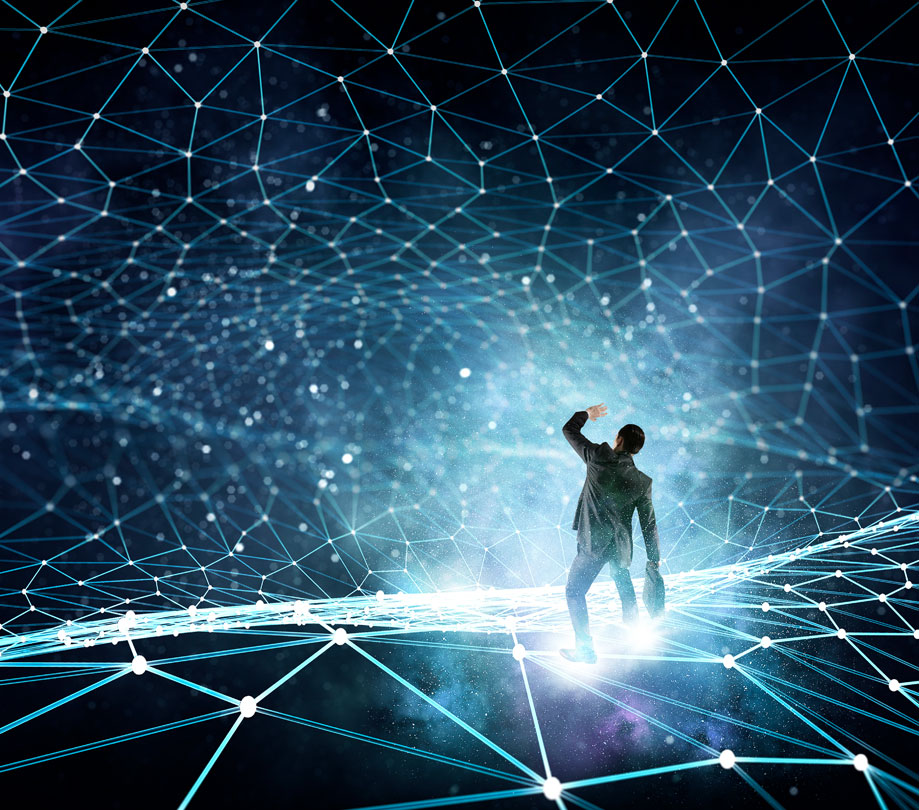 The issues with Blockchain and the enterprise

Thursday, May 3, 2018 by Mike Palencia



At the end of January 2018, the total market cap of the crypto-economy stood at over $500 billion. This phenomenon is occurring at a time when the vast majority of individuals involved in this space are just trading cryptocurrencies and where even that user base is not particularly big.Some people interpret these facts as a sign that this is a bubble waiting to burst. O...
---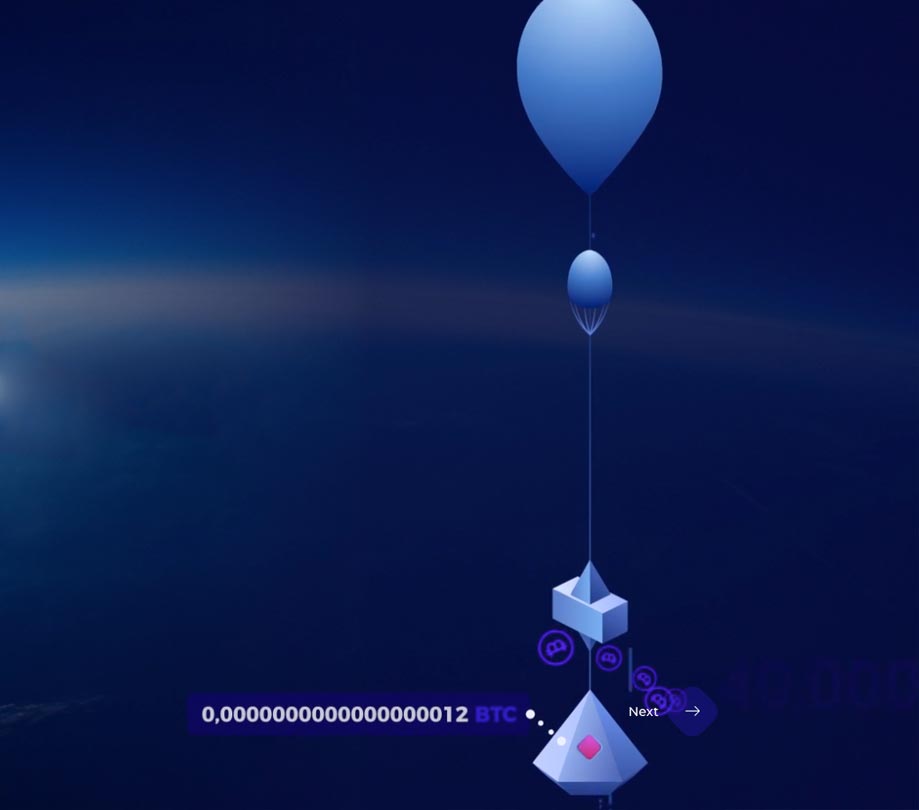 Bitcoin mining at the edge of space

Tuesday, May 1, 2018 by Richard Harris



With bitcoin's dramatic drop from last year's highs of near $20,000 to $6,000-$8,000, it's no surprise that popular enthusiasm has dimmed somewhat. But not for Miner One - a crowdfunded cryptocurrency mining company that is very bullish on bitcoin, looking to the horizon for the future profits that can be gained by a still promising investment opportunity.The company, c...
---
eSports gets its very own news network

Tuesday, May 1, 2018 by Christian Hargrave



Gamer World News Entertainment (GWNe) officially debuts as an ambitious new free and independent 24/7 multi-platform network featuring eSports and gamer news, information, entertainment and original programming exclusively dedicated to professional, competitive and casual gamers. eSports revolves around competition between gamers either one-on-one or in small teams, wit...
---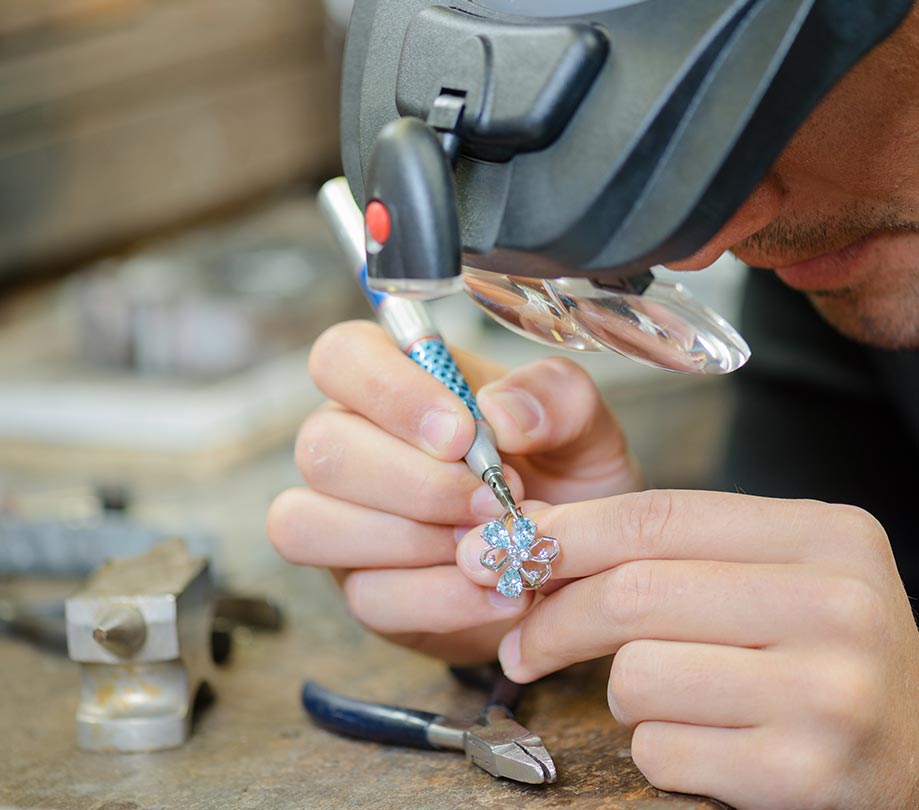 The blockchain network to track and authenticate jewelry

Friday, April 27, 2018 by Christian Hargrave



IBM and a consortium of gold and diamond businesses announced the first cross-industry initiative to use blockchain to trace the provenance of finished pieces of jewelry across the supply chain for increased transparency.Asahi Refining (precious metals refiner), Helzberg Diamonds (U.S. jewelry retailer), LeachGarner (precious metals supplier), The Richline Group (global...
---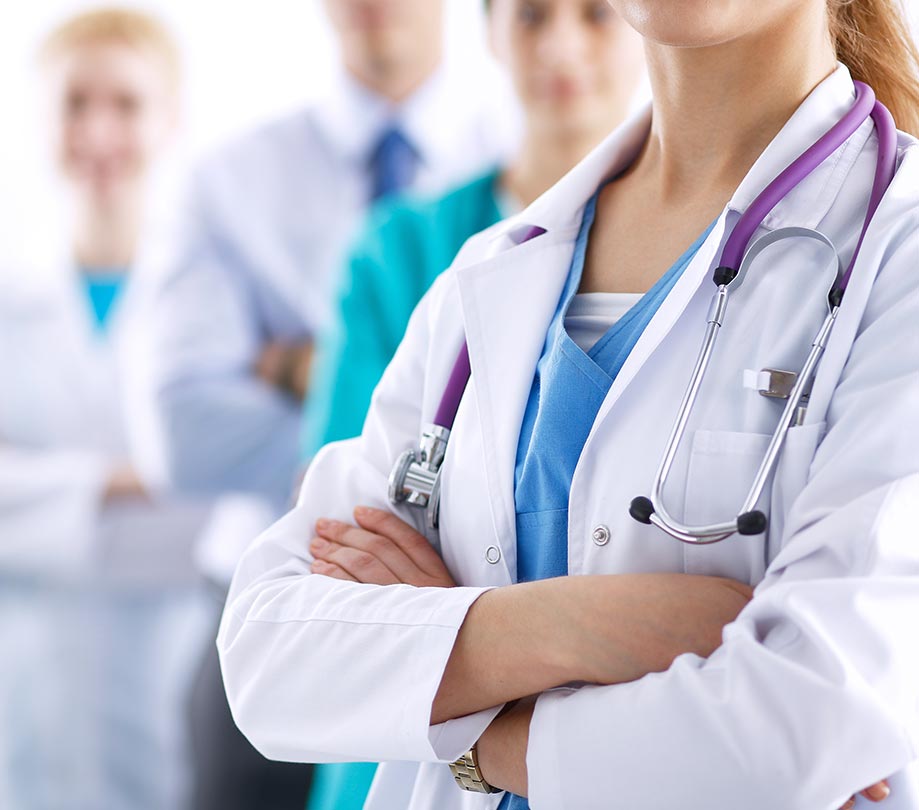 How Blockchain is making an impact in healthcare

Monday, April 23, 2018 by Richard Harris



Like almost any other sector, the healthcare industry has attracted the attention and interest of blockchain-based product developers in a significant and commendable way. Over the last couple of years, blockchain products aiming at leveraging the healthcare sector have mushroomed from various parts of the globe, with some making a powerful impact and growing speedily. ...
---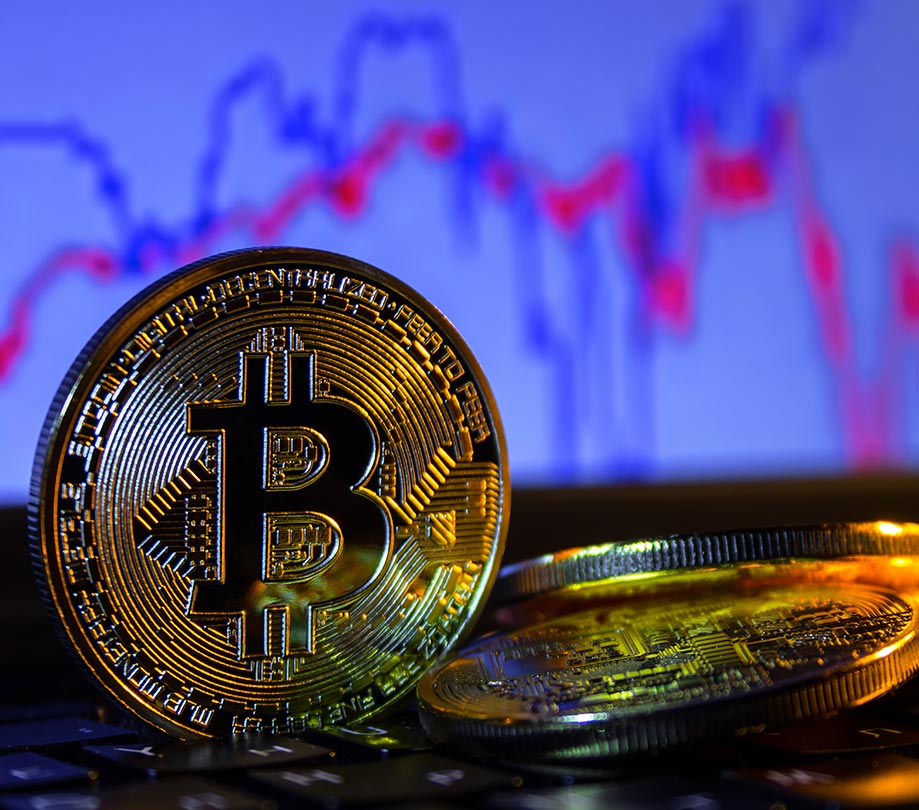 Coinsource attempts to stop Bitcoin fraud

Monday, April 23, 2018 by Richard Harris



Coinsource has announced a partnership with Acuant, a multi-factor KYC / AML authenticator working to improve customer experiences, increase conversion rates, and mitigate fraud at all of Coinsource's Bitcoin ATM machines around the world. Acuant's API and patented technology will now authenticate IDs and passports by applying 50+ forensic and biometric tests, in second...
---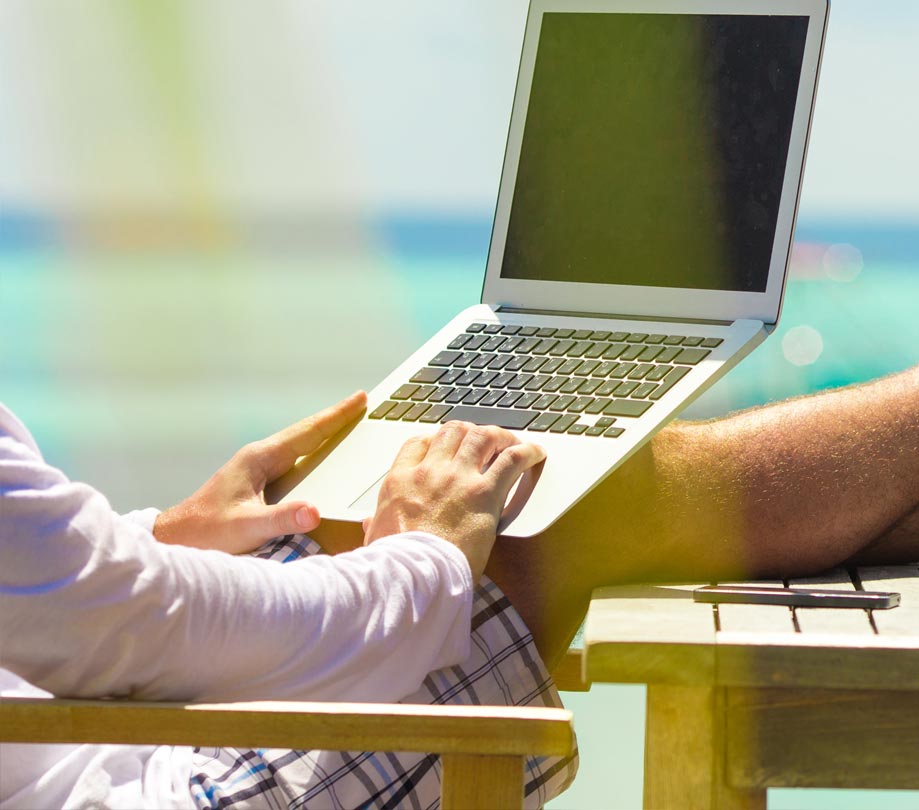 Code on the beach at the Build Stuff conference

Tuesday, April 17, 2018 by Richard Harris



Build Stuff, a seaside software development conference for people who actually build stuff is happening May 5-6 in Mallorca, Spain, is your perfect opportunity to code on the beach. Started in 2012, Build Stuff annual software development conference has been held in Lithuania, Ukraine, and Spain, welcoming 7000 participants to date. To supply the software development co...
---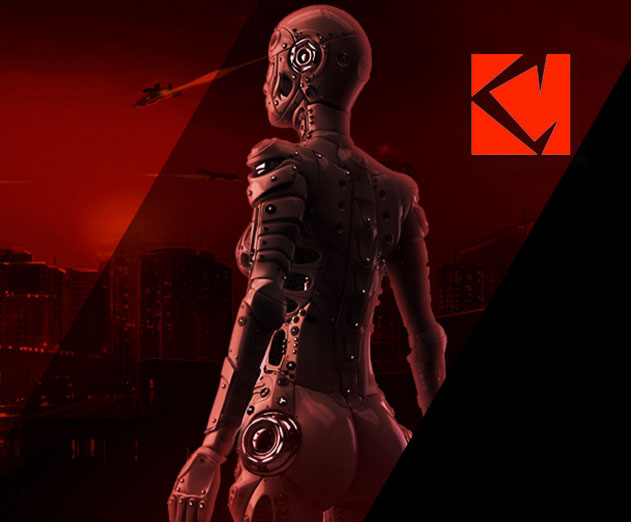 Blockchain gaming platform celebrates pre-launch

Thursday, April 5, 2018 by Richard Harris



The blockchain gaming development platform, Chimaera has announced the launch of their public pre-sale has begun. Coming hot off the heels of their private pre-sale, which raised an estimated $1.5 million USD or 155 Bitcoin, the Chimaera team has already raised over 40 Bitcoin in less than a week since the launch of their public pre-sale on March 23. With another estima...
---
A Blockchain messaging platform that's unstoppable

Tuesday, April 3, 2018 by Richard Harris



Today's instant messaging is about to get a violent shove forward by way of encryption, and Blockchain. Almost all messaging platforms rely on client to server communication, where a unique ID is given to a thread, and stored in a centralized database somewhere. But it's always been volatile to censorship, network blocking, or any other form of controlled policing....
---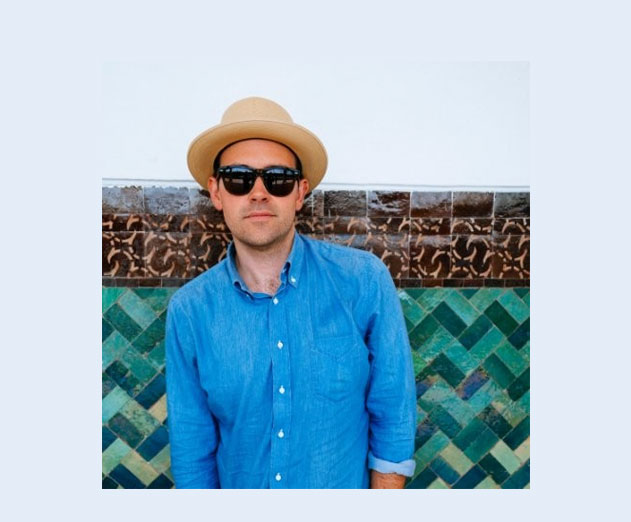 Ember talks about their JavaScript framework

Friday, March 30, 2018 by Richard Harris



The EmberConf, now in their 5th year, recently took place in Portland where all things Ember were talked about during the 3 day event. There was advanced Mirage training, Broccoli.js tutorials, chats about progressive web apps, and lots of talk about Ember.js - especially the new release of 3.0.Tom Dale, a senior staff engineer at LinkedIn, is one of the founders and cr...
---
All aboard the Blockchain train!

Thursday, March 29, 2018 by Richard Harris



I hear the word Blockchain at least once a day now when just 6 months ago it was once a week. There is no doubt Blockchain is here to stay and it's gearing up to be the top adopted technology in recent years. But just like web developers that were left in the dust when native mobile development came to town, many developers, in general, are having a hard time grasping t...
---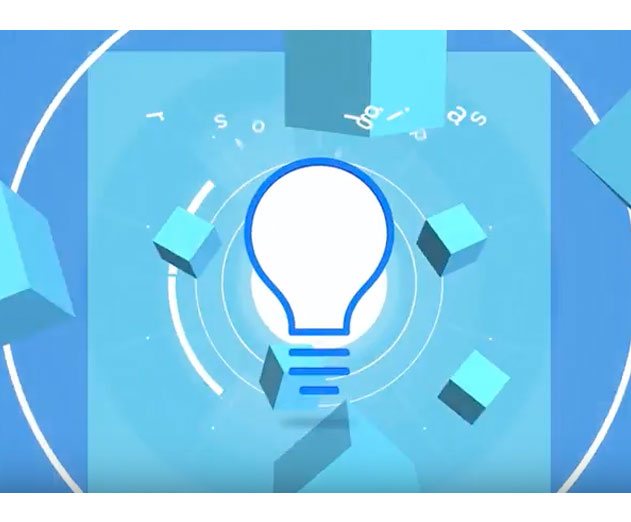 IBM has a new Blockchain platform

Wednesday, March 28, 2018 by Christian Hargrave



Interest in blockchain has never been greater, driving more focus on how it can be used in the enterprise. In fact, more than half of the world's big corporations are either actively considering, or are in the process of, deploying blockchain technology. And two thirds of firms state they expect the technology to be integrated into their systems by the end of 2018, acco...
---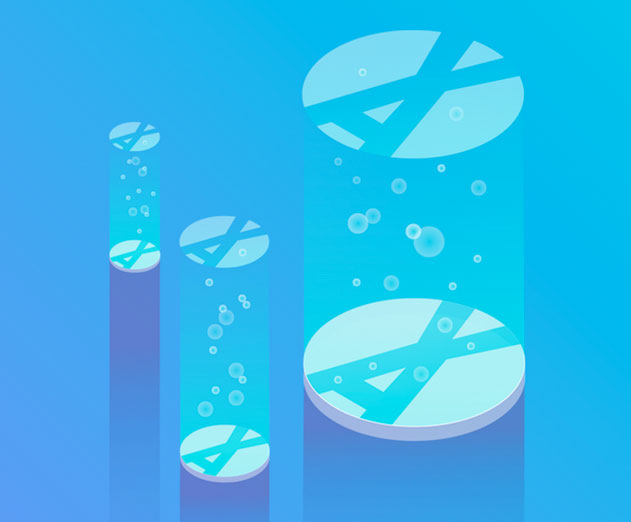 ALAX blockchain technology coming to over 40M users

Tuesday, March 27, 2018 by Christian Hargrave



ALAX, the blockchain-based app and games distribution platform set to hold its TGE on April 17th 2018, has today announced the signing of a Letter of Intent (LOI) with Gionee, one of China's largest mobile phone manufacturers.The intended partnership will see the ALAX platform preinstalled on Gionee's new smartphones, with older models moving to the ALAX platform in lin...
---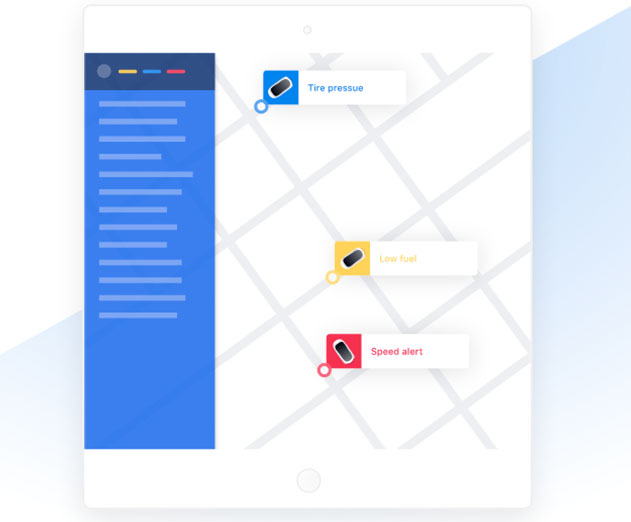 Creating connected car apps just got easier

Tuesday, March 27, 2018 by Richard Harris



When was the last time you sat down and wrote an app that would communicate with a car? I thought so - me either. The challenge with making automotive apps is knowing which vehicles you can target. With almost every auto manufacturer doing their own thing, and little documentation about how to make it all play nice with your code, it can be enough to make developers wav...
---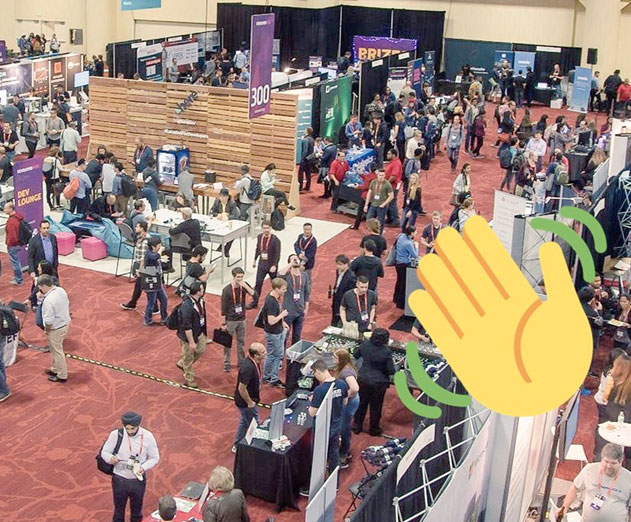 DeveloperWeek 2018 roundup

Thursday, March 22, 2018 by Badri Rajasekar



DeveloperWeek 2018, held recently in the SF Bay Area, is part of the largest series of completely developer-focused events in the world, with conferences also held in New York and Austin. It is a testament to the fact that "software rules the world" that around 8000 developers turned up for various parts of DeveloperWeek, which included a large two-day Hackathon, a fren...
---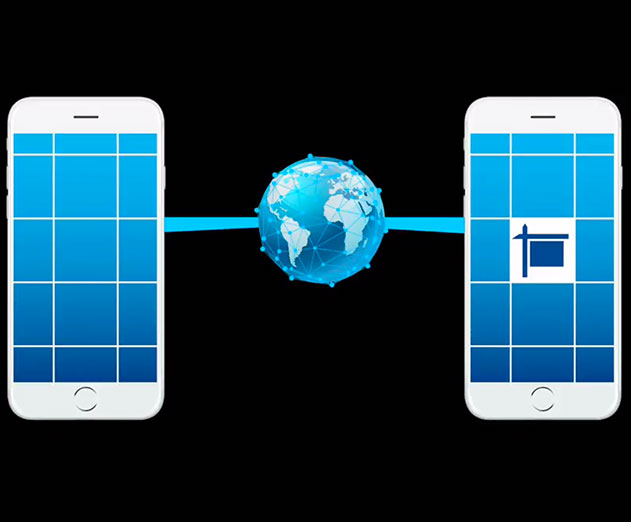 New DAPP for the Blockchain coming

Tuesday, March 20, 2018 by Richard Harris



ExeBlock Technology Corp intends to launch their first decentralized app called eXe50/50. The new application will be established to be used concurrently by multiple charities in any jurisdiction from a local to a global basis. Numerous associations, community leagues, professional sports and charities use 50/50 draws for raising funds all around the world. There are 1....
---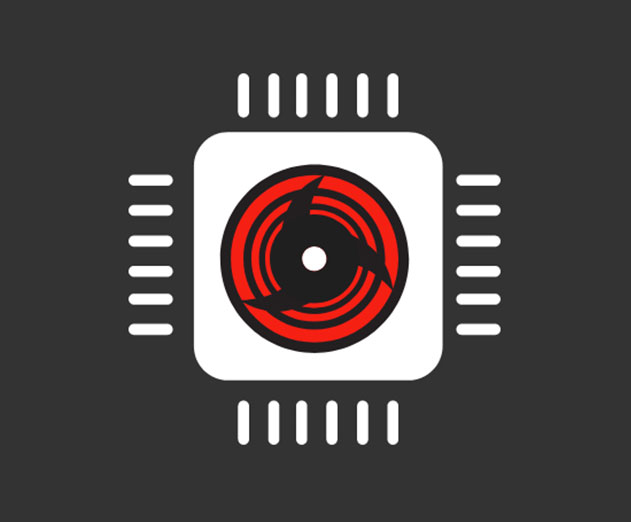 New Blockchain API marketplace for devs

Friday, March 16, 2018 by Richard Harris



AIKON has unveiled a new protocol, the Open Rights Exchange (ORE) Protocol, that will enable a global API marketplace on the blockchain, creating a new "economic OS" for developers. Founded by serial entrepreneur and encryption software pioneer Stefan Roever, former political campaign manager and technology entrepreneur Marc Blinder, and seasoned global banking and Fint...
---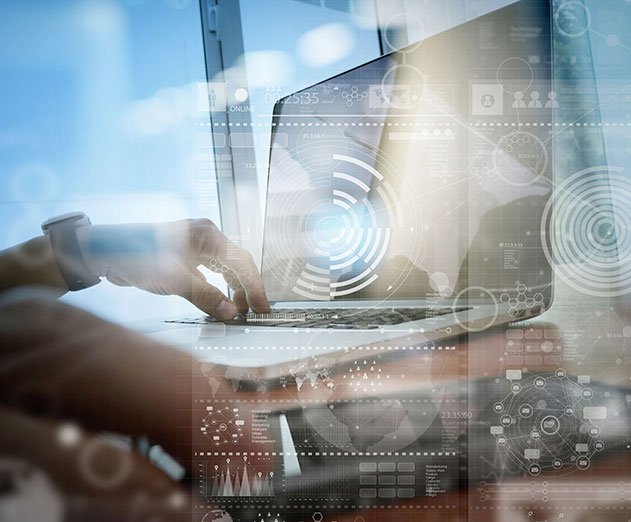 Developers outlook 2018: big technologies, big changes

Tuesday, March 6, 2018 by Jason Thane



In 2018 changes in the technology landscape are creating fantastic opportunities for innovation in design and engineering. For decades, computers featured a TV screen for output, a keyboard for text input, and a mouse to point and click. Just a few years ago, the iPhone transformed everything by putting the first well-designed computer with a touchscreen in our pockets....
---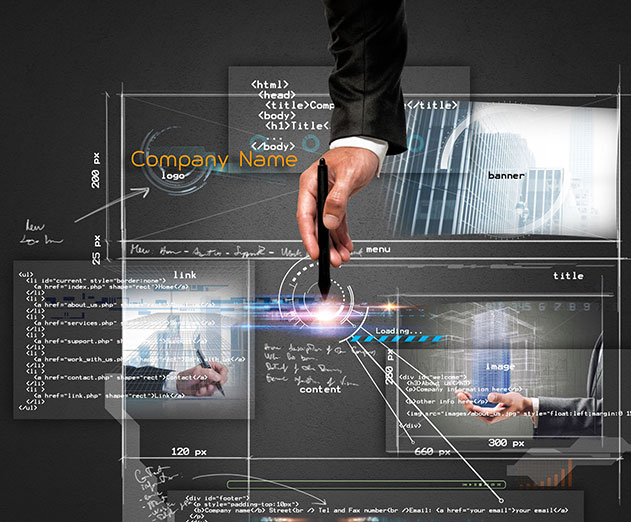 CSHTML5 released to build HTML5 Apps with C-Sharp

Tuesday, February 27, 2018 by Christian Hargrave



C#/XAML for HTML5 just entered the last stage of development before its 1.0 milestone. Known as CSHTML5, this Visual Studio extension will be released by Userware on Feb 26 as a Release Candidate, providing developers with a new way to develop web apps.Developers are now able to use C# and XAML to write apps that run in the browser. Absolutely no knowledge of HTML5 or J...
---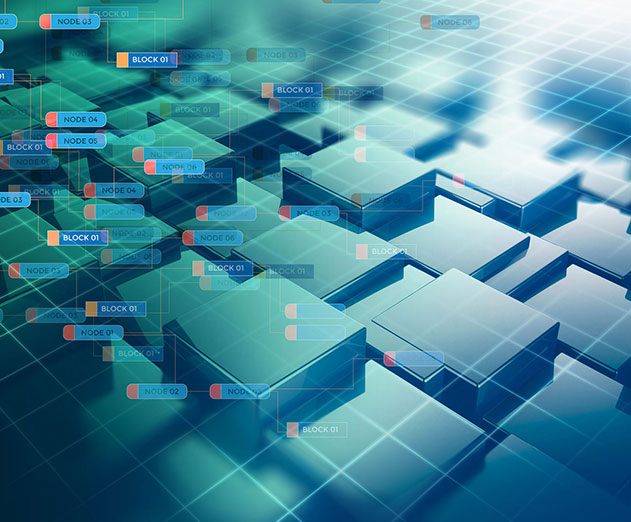 Blockchain initiative reports on addressing privacy

Tuesday, February 27, 2018 by Richard Harris



Kantara Initiative announced the release of their first report initiating the analysis of blockchain technology in regards to addressing its implications for empowering individuals and protecting individual privacy rights and personal data."Kantara's Blockchain and Smart Contracts Discussion Group (BSC DG) Report" discusses the use of blockchain technologies to build sp...
---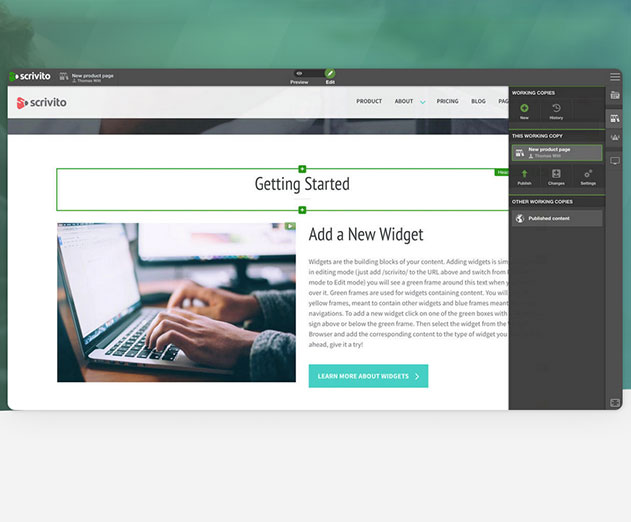 New serverless CMS solution wants to take on Wordpress

Thursday, February 22, 2018 by Richard Harris



Scrivito has announced general availability of their serverless CMS solution, built with ReactJS. Built for digital agencies and medium- to large-sized businesses, the Scrivito looks to help web editors and developers to build, edit and manage all of their different projects.The Web CMS status quo is comprised of aging, unsecure, difficult-to-use and maintenance-heavy o...
---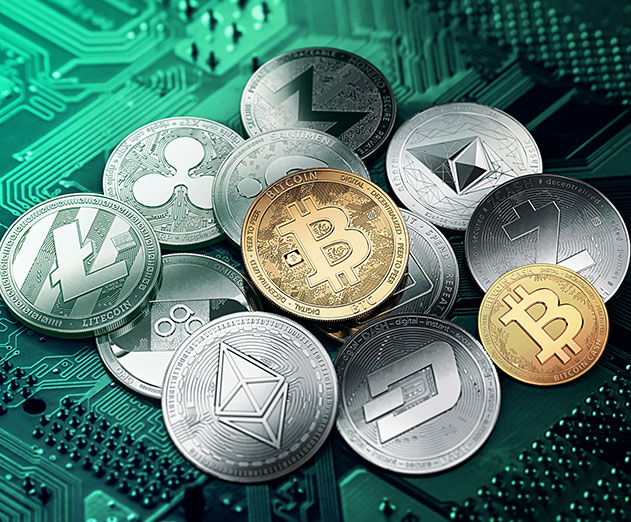 ICO investment guide to review before you leap

Wednesday, February 21, 2018 by Harrison Gross



When reviewing a new cryptocurrency project or vendor, there is a certain amount of due diligence required. The crypto space is notorious for an abundance of charlatans, phishers and scammers which seem to only get more sophisticated and verisimilar by the day. Here is a quick checklist to run through when approaching or being approached by a party or project in crypto....
---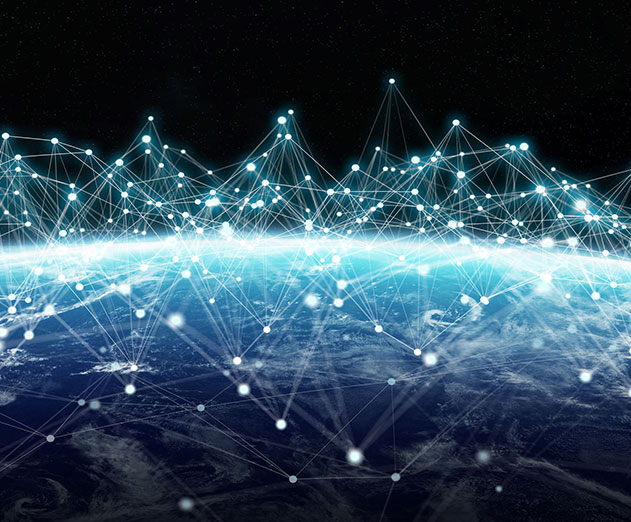 Creating an app on Blockchain technology using JavaScript

Thursday, February 15, 2018 by Richard Harris



As Blockchain technology comes into its own, it is becoming increasingly important for software developers and programmers to acquaint themselves with the benefits which blockchain can provide the architects and users of digital platforms and applications.Lisk is an application platform whose Software Development Kit allows users to code in JavaScript to build Blockchai...
---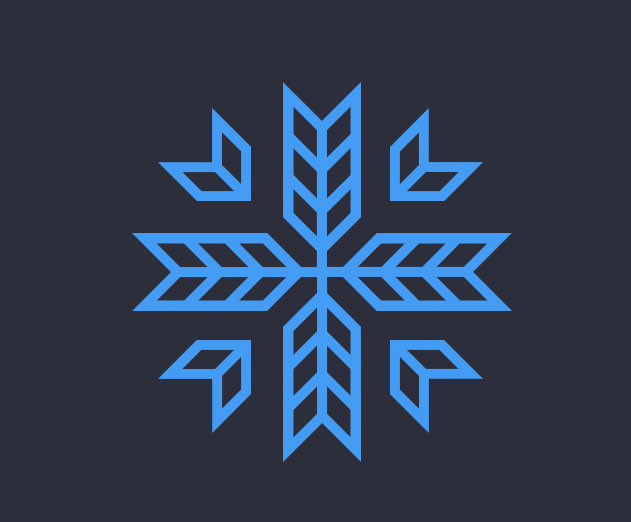 Blockchain helps artists protect their work

Tuesday, February 13, 2018 by Christian Hargrave



Po.et has announced the release of Frost, An open API and set of developer tools. Frost allows content publishers and developers to more easily register creative works on the blockchain. Using Frost, users can interact with the Po.et Network with a basic username and password login, instead of running a full Po.et node. This API will enable new integrations and decentra...
---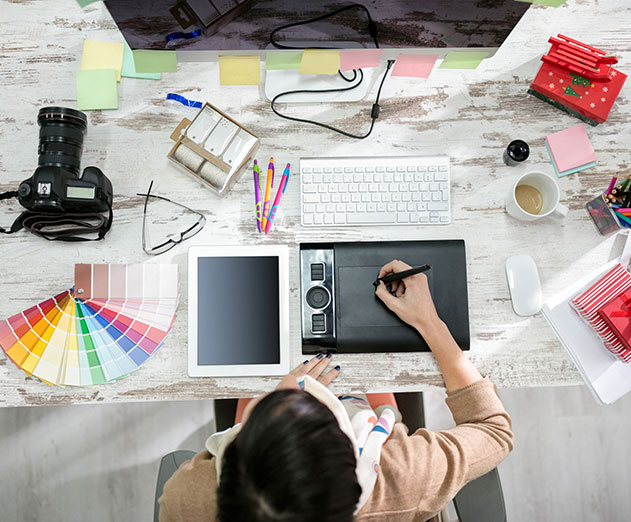 Bitcoin job skills are hot says latest report

Monday, February 12, 2018 by Richard Harris



Upwork has released its newest quarterly index of the hottest skills in the U.S. freelance job market. The Upwork Skills Index ranks the site's 20 fastest-growing skills in a quarterly series that sheds light on new and emerging skills as an indication of hot freelance job market trends. According to a recent study, 57.3 million Americans (36 percent of the U.S. workfor...
---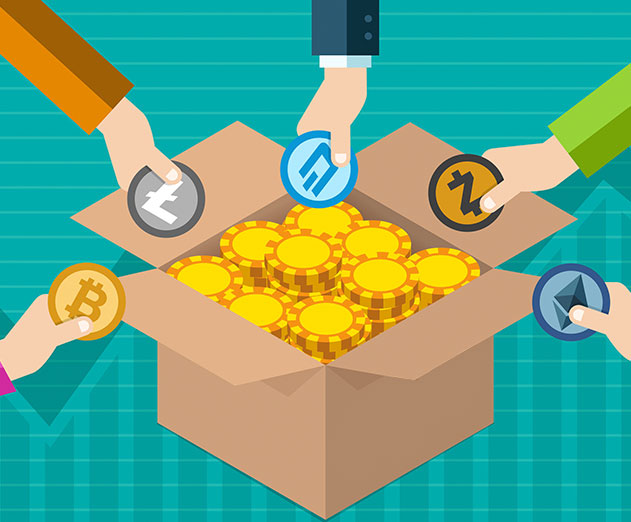 How Cryptocurrencies can change business

Wednesday, February 7, 2018 by Richard Harris



Blockchain and cryptocurrencies are going to change the economic landscape in ways that we cannot begin to understand. Those who treat tokens like stocks - buying and selling for speculative profit - do not represent even a portion of the real potential value. Industry-specific cryptocurrencies like Dentacoin create a new value paradigm that blends an old business ...
---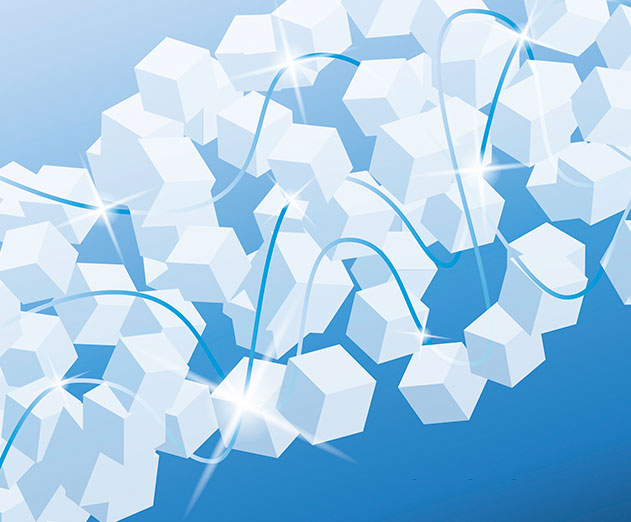 Hyperledger Sawtooth 1.0 launches

Tuesday, January 30, 2018 by Richard Harris



Hyperledger has announced the general availability of Hyperledger Sawtooth 1.0. Hosted by The Linux Foundation, Sawtooth is a modular platform for building, deploying, and running distributed ledgers. Sawtooth is the second active Hyperledger project to reach 1.0, following Hyperledger Fabric 1.0 in July 2017."We're beyond excited to see not one, but two of Hyperledger'...
---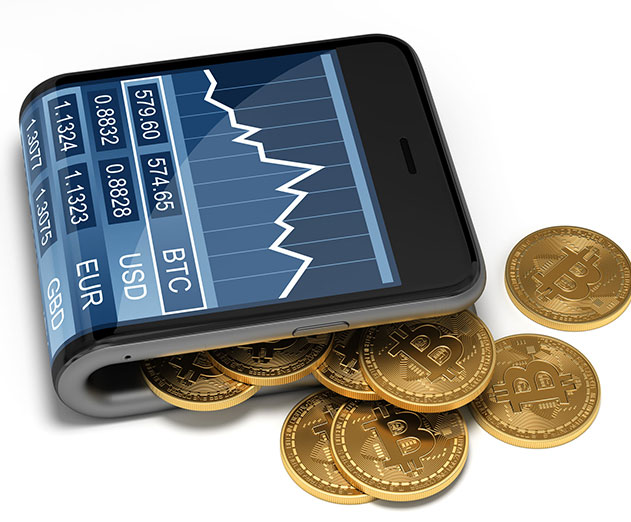 Epazz acquires CryptoFolio cryptocurrency investment app

Tuesday, January 30, 2018 by Christian Hargrave



Epazz Inc. has announced that the company has acquired the android app CryptoFolio. The app tracks and manages your Bitcoin and Altcoin portfolios and allows you to fully control your cryptocurrency portfolio. CryptoFolio was designed to make it simple and practical to track cryptocurrency investments. Epazz Inc. acquired the software rights, source code and user base.T...
---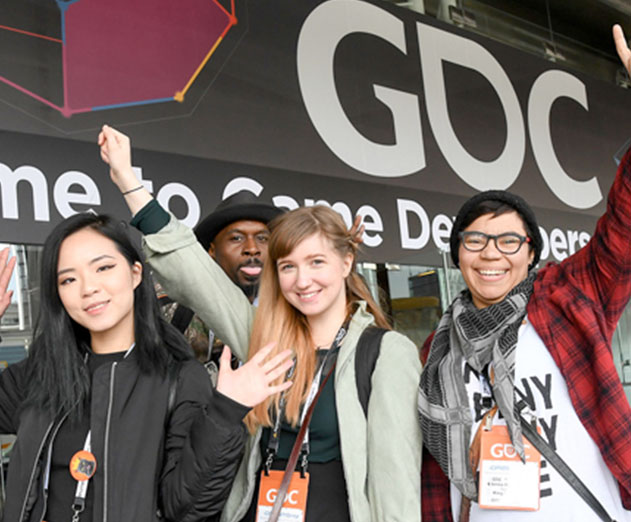 Results from the GDC Annual State of the Industry Survey

Thursday, January 25, 2018 by Richard Harris



The 2018 Game Developers Conference (GDC) has released the results of the sixth annual State of the Industry Survey, revealing trends in the games industry ahead of GDC 2018 this March. With responses from nearly 4,000 game developers, this year's survey results reflect a growing level of developer interest in the Nintendo Switch, with 12% of respondents currently devel...
---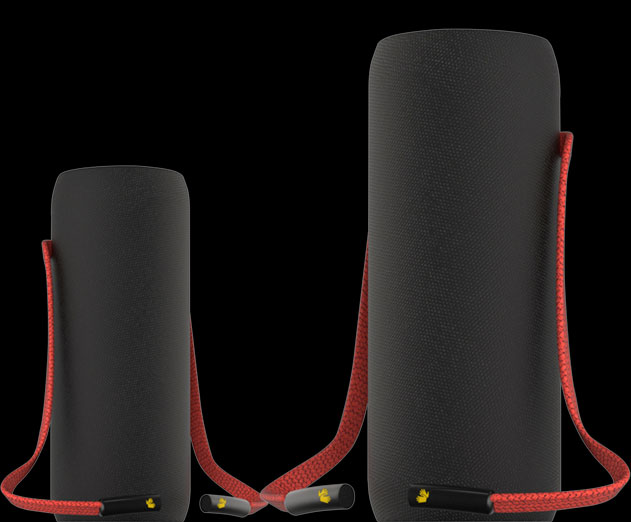 This blockchain smart speaker pays musicians when you clap

Thursday, January 11, 2018 by Christian Hargrave



Today, the Musicoin Project and ROCKI announce the development of Volareo, the world's first "smart" speaker powered by blockchain technology. Volareo allows users to listen to a lifetime of free music while providing instant compensation to musicians.Harnessing the Musicoin blockchain, the Volareo smart speaker honors creativity with royalties that make today's popular...
---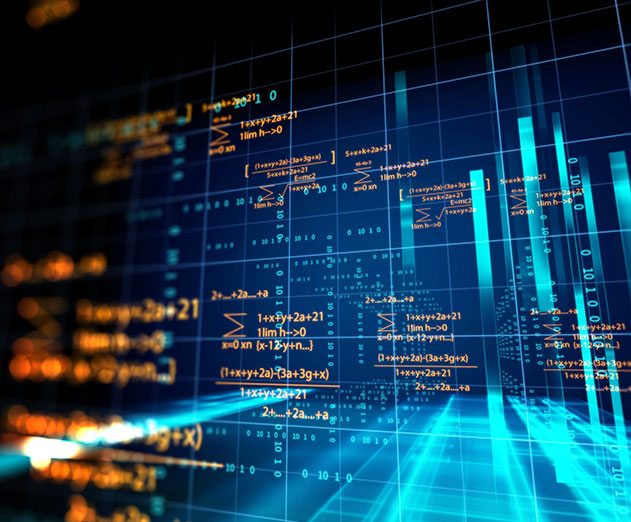 Developing on blockchain needs to become easier

Wednesday, January 10, 2018 by Richard Harris



As we enter 2018 and the blockchain industry continues to boom, widespread adoption of the technology behind bitcoin is on everyone's mind. However, some believe that as long as transactions occur on-chain, blockchain technology will never overcome the scalability problem that has kneecapped its pursuit of mainstream adoption. We recently sat with Emin Mahrt, COO o...
---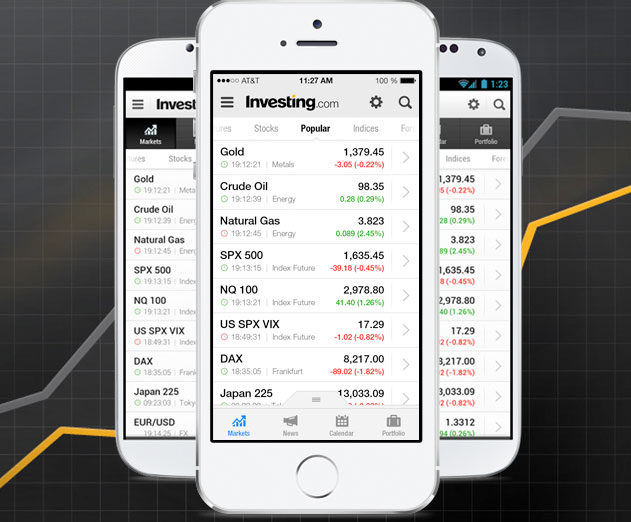 Investing.com launches cryptocurrency investment app

Thursday, December 28, 2017 by Christian Hargrave



Investing.com has announced the launch of its new cryptocurrency app. The new iOS and Android app is a one-stop-shop for those interested in cryptocurrencies, providing real-time price alerts, crypto news from hundreds of sources, analysis and more.With the value of Bitcoin continuing to hit a record high each week, and mainstream interest in cryptocurrency continuing t...
---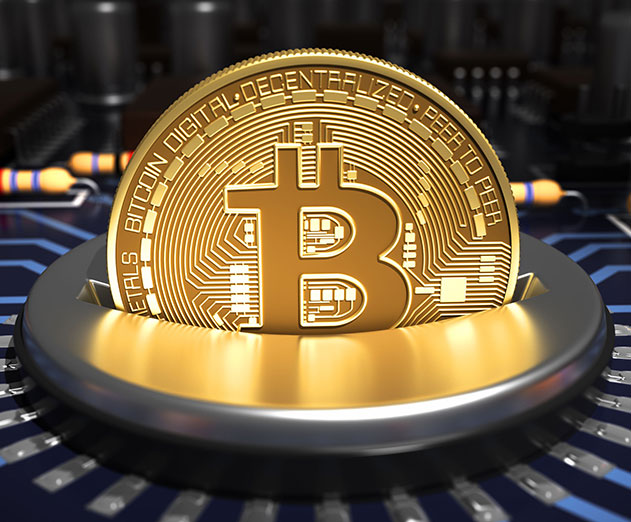 Bitcoin expert talks on price escalation and future implications

Sunday, December 24, 2017 by Richard Harris



Bitcoin is making waves in the investment community with its meteoric rise to prominence and crazy volatile price changes. And naturally, no one is sure what to make of it all. Is it a bubble? Will it continue to rise with uncompromising growth? Is it already too late to invest?That's why we had a chat with an expert on the matter to learn more about what's to come in t...
---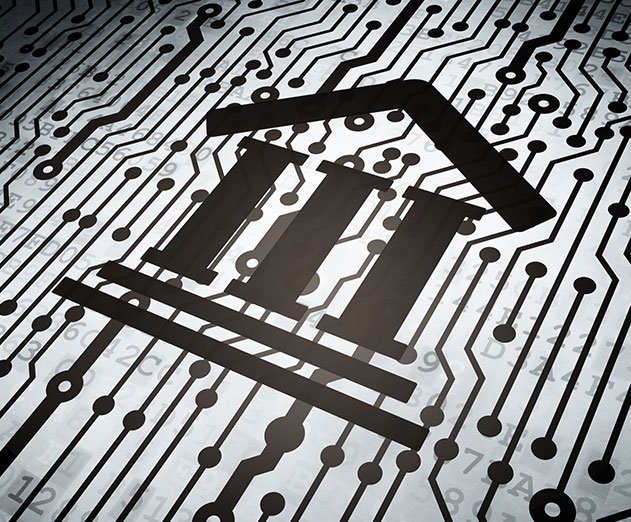 Blockchain tech to help digitize Dutch government legislation

Wednesday, December 20, 2017 by Christian Hargrave



Dutch software company LegalThings has kicked off with the digitization of Dutch legislation on the blockchain. LegalThings launched its LegalThings One platform, an Ethereum-like platform that decentralizes contracts and laws on the blockchain. The Ministry of Justice aims to run the first legislation in the blockchain by the end of 2018.The Dutch government wants to b...
---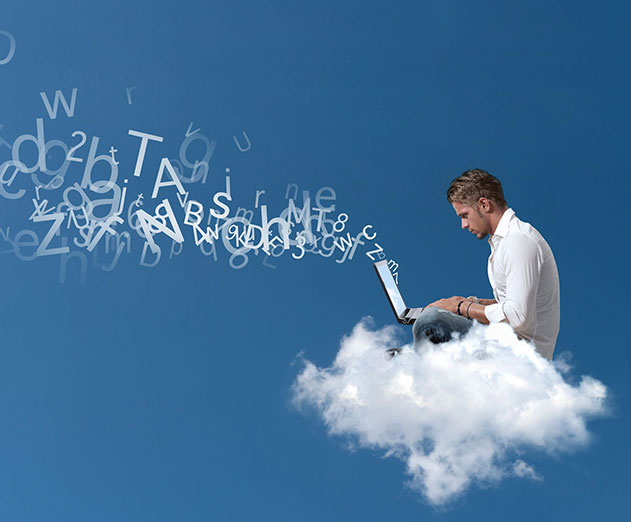 Red Hat offers tips for enterprises ready for serverless architectures

Thursday, December 14, 2017 by Richard Harris



As serverless architectures continue to emerge in the cloud application space, many have chosen to make the transition in the enterprise realm. And although having the drawback of heavy third-party dependence can be a pain, the benefits of a low-cost and efficient backend can be incredibly important for developers to scale out their platforms.We talked with an expert in...
---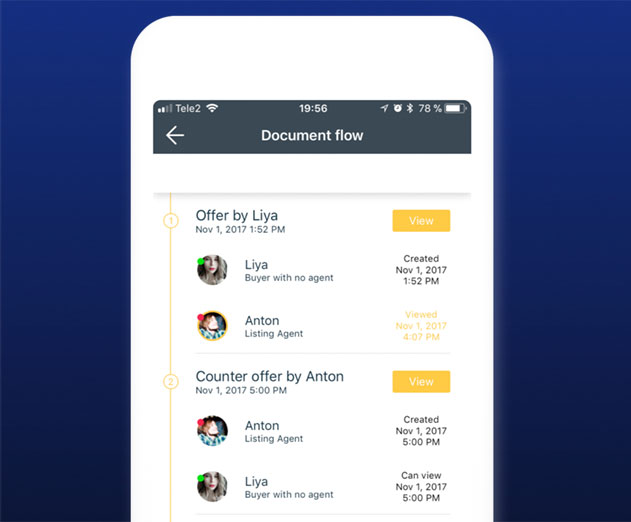 Ethereum blockchain meets the real estate market

Wednesday, December 13, 2017 by Richard Harris



ShelterZoom has announced that its blockchain-based online offer and acceptance platform for the real estate industry has gone live in the U.S. Other major international markets - including Canada, Australia, Europe, and countries in the Middle East - are set to go live in the first quarter of 2018.Built to be Real Estate Standards Organization (RESO) data dictionary-co...
---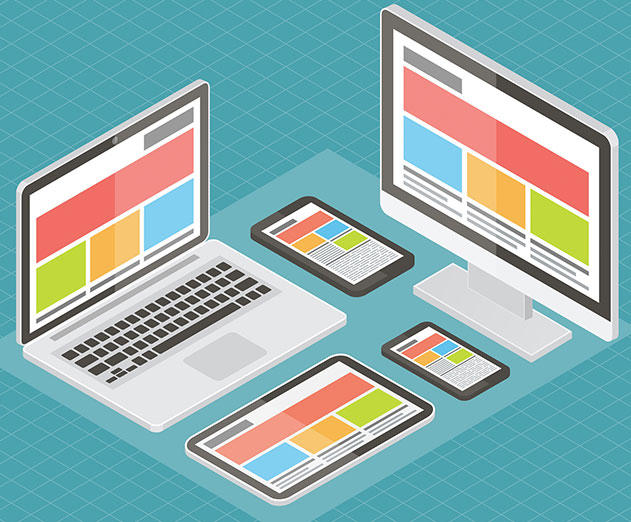 The shifting power dynamics of news on the Web

Monday, December 11, 2017 by Andrew Betts



Over the last several years, control of news on the web has drastically shifted. Social networks and search are increasingly how we find content, and our old loyalties to our favorite publications are giving way to consumption of content from varied and ever changing sources. Large, respectable publishers are still vital to a healthy news industry and indeed a healthy d...
---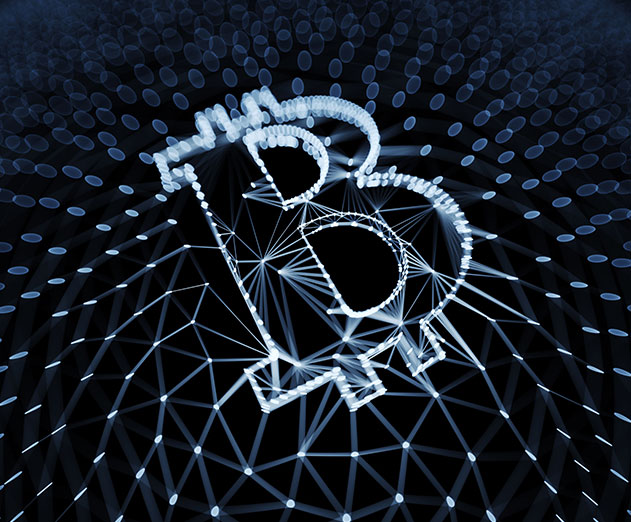 Bitland and FoodCoin partner to fulfill promises of Blockchain

Wednesday, December 6, 2017 by Richard Harris



Two blockchain companies, Bitland, based in the US, and FoodCoin, based in Switzerland, are partnering to bring the tools of blockchain to local communities. Many of the communities are in developing regions of the world. The goals of both FoodCoin Ecosystem and Bitland are to offer blockchain technologies to facilitate real world interactions that improve hum...
---
Women Who Tech launches competition for women startup founders

Monday, December 4, 2017 by Richard Harris



Women Who Tech has announced the launch of Women Startup Challenge: Emerging Tech, a pitch competition to showcase top early-stage women-led technology startups focused on Augmented Reality, Blockchain, IoT, Space and Robotics, Transportation, Biotech, Virtual Reality, Energy, and Agriculture tech. Aimed at closing the gender gap in the tech sector, the startup challeng...
---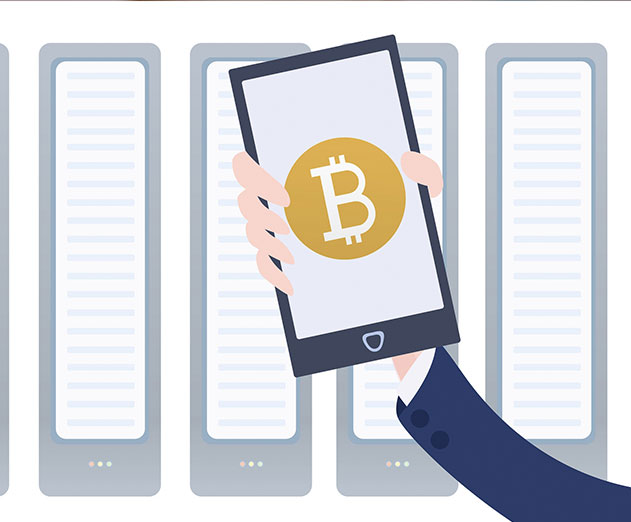 Why developers must be blockchain agnostic for decentralized apps

Monday, December 4, 2017 by Ben Gorlick



It's difficult to overemphasize how important blockchain technology will be to the world of app development over the next decade. While it's clearly still an emerging technology, the fundamental shift that it will bring about in the foundations on which applications are built will be profound. Many developers have foreseen this change and are investigating how it might ...
---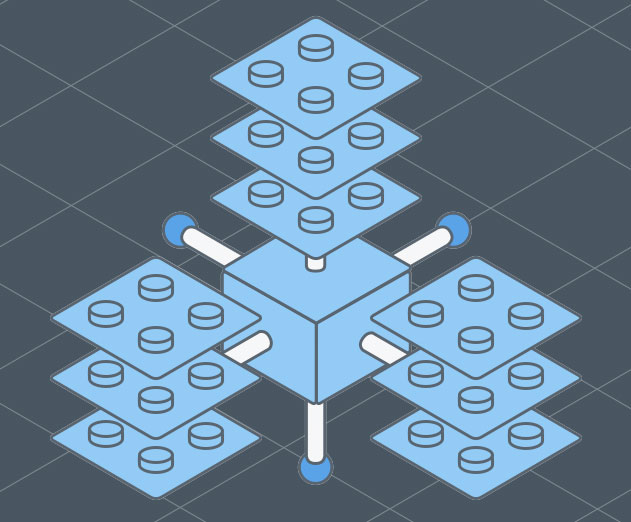 Esprezzo announces Blockchain-as-a-Service platform

Friday, December 1, 2017 by Richard Harris



Esprezzo announced the launch of its programmable middleware enabling front-end and back-end engineers to build data-rich applications interoperable with blockchain. Development on blockchain is currently limited by slow data read and write times, inaccessibility for front-end engineers caused by its decentralized nature and the fact that the technology requir...
---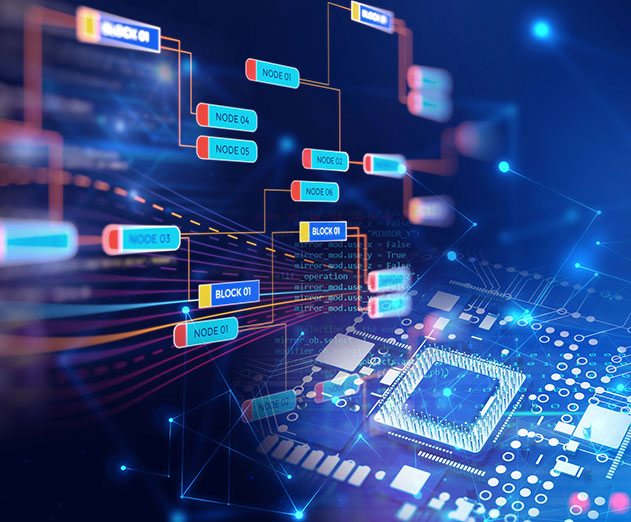 Blockchain Interoperability Alliance has been formed

Thursday, November 30, 2017 by Richard Harris



Aion, Wanchain, and ICON has announced the formation of the Blockchain Interoperability Alliance. The Alliance came together to develop industry standards, collaborate on research and design, and work towards a shared mission to promote broader adoption of blockchain technology.The inability for independent blockchain protocols to communicate in a decentralized and scal...
---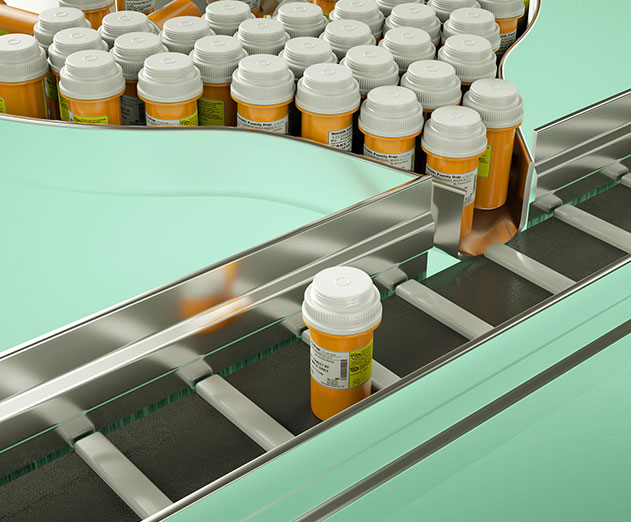 SophiaTX brings blockchain to pharmaceutical

Thursday, November 30, 2017 by Richard Harris



SophiaTX has announced its intention to facilitate a holistic 'track and trace' solution for the transportation of products and medicines in the pharmaceutical industry. Each of the current top twenty prescription drugs (amounting to 10% of the global market in 2016) is produced by a company using SAP software products within their sourcing, manufacturing, or supply cha...
---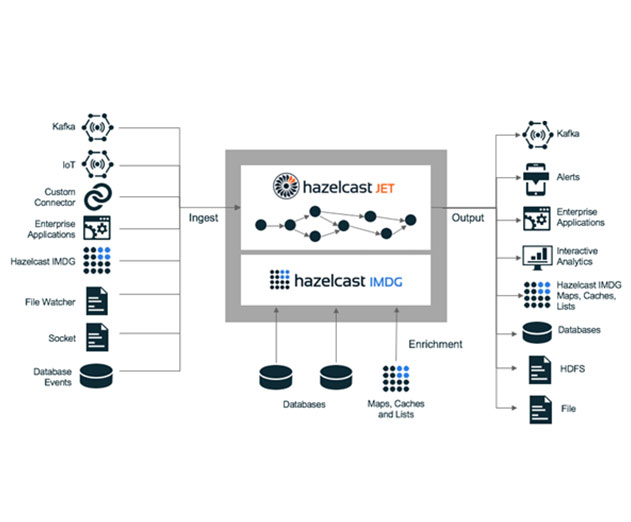 Hazelcast Jet 0.5 API unveiled to increases dev productivity

Wednesday, November 29, 2017 by Christian Hargrave



Hazelcast has announced the 0.5 release of Hazelcast Jet - an application embeddable, distributed computing platform for fast processing of big data sets. New functionality in Hazelcast Jet 0.5 includes the Pipeline API for general purpose programming of batch and stream processing, and fault tolerance using snapshotting with the integrated Hazelcast IMDG. The overall f...
---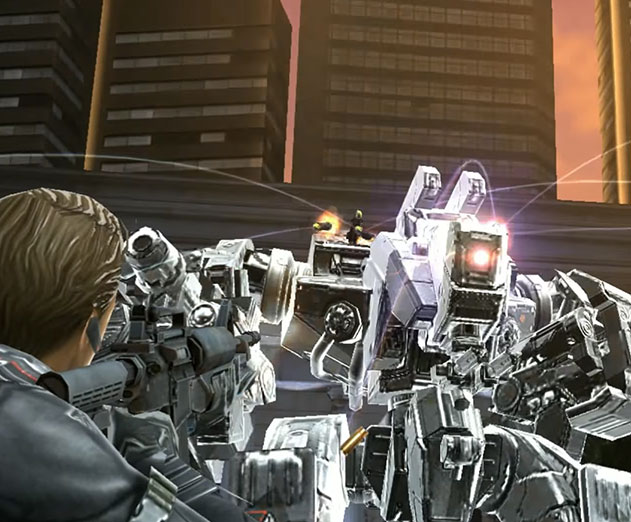 The mobile gaming industry meets blockchain

Friday, November 17, 2017 by Richard Harris



Dragonfly and DECENT have come together to bring blockchain to the gaming industry. Together, they are set to tackle some common challenges by creating an innovative digital marketplace solution. The mobile gaming industry is evolving rapidly Dragonfly has called on DECENT to help develop a new and fully integrated blockchain-based marketplace.Like the sound of a block...
---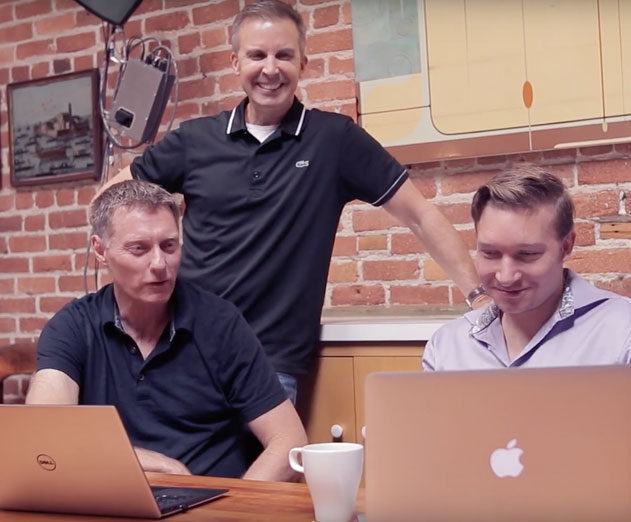 Build blockchain agnostic decentralized apps

Monday, November 13, 2017 by Richard Harris



Crowd Machine has unveiled an intelligent distributed network that has embedded within it a decentralized app development and execution capability. It fully-automates the creation of blockchain and decentralized apps that should enable businesses to build and deploy apps much faster. Underpinning the Crowd Machine technology is a protocol that allows apps...
---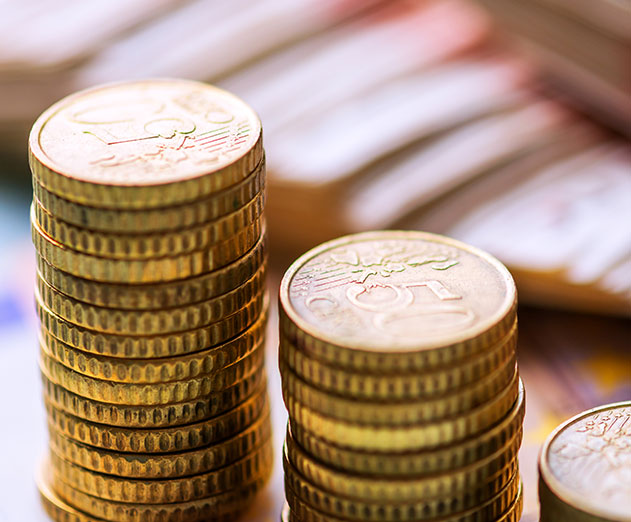 Wireline is seeking applications for its developer fund

Tuesday, November 7, 2017 by Christian Hargrave



Wireline is now opening applications for its open source developer fund. The fund will be investing in developers crafting applications to power the next generation of the cloud. It is the first time that funds from a token sale will be used to support open source software development.With global IT spend approaching US$1.5 trillion, there is huge potential for open sou...
---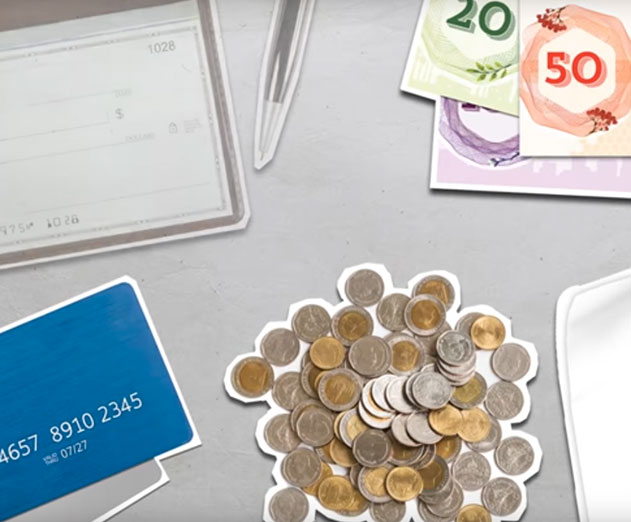 The Gates Foundation chats about Mojaloop

Wednesday, November 1, 2017 by Richard Harris



The Bill & Melinda Gates Foundation has released new open-source software for creating payment platforms that will help unbanked people around the world access digital financial services. The software, called Mojaloop, establishes a blueprint for connecting today's financial services sector and can be used to overcome the barriers to interoperability that banks and ...
---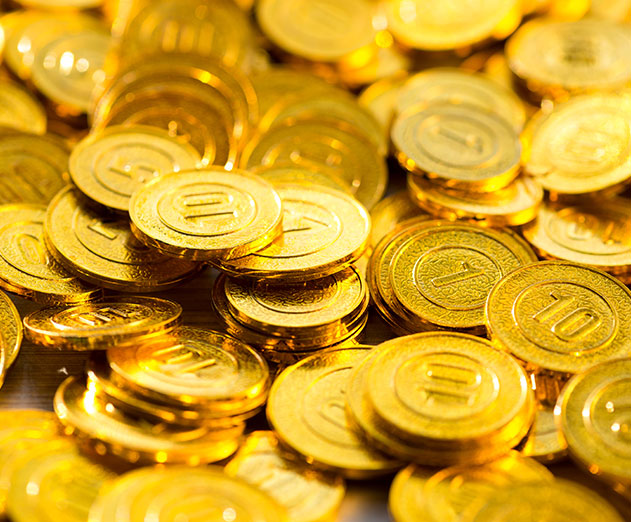 BLOCKv grants $500K to Science Blockchain during their ICO

Tuesday, October 24, 2017 by Richard Harris



Science Blockchain has announced that it was selected as the first developer-pool grant recipient by BLOCKv, a blockchain-based development platform for the creation of smart, secure and dynamic virtual objects.BLOCKv developer-pool grants were created to incentivize the developer community to utilize the technology and proliferate the digital goods economy, unleashing ...
---
How to become a Bitcoin Miner

Sunday, October 22, 2017 by Richard Harris



Bitcoin and Cryptocurrency has become an investment phenomenon like never seen before. Early investors in Bitcoin are now millionaires. As the public hears more and more about these crypto opportunities by way of ICO's, aka Initial Coin Offerings, the concept of crypto mining remains elusive to all but the savvy blockchain enthusiast. All that will change thanks to...
---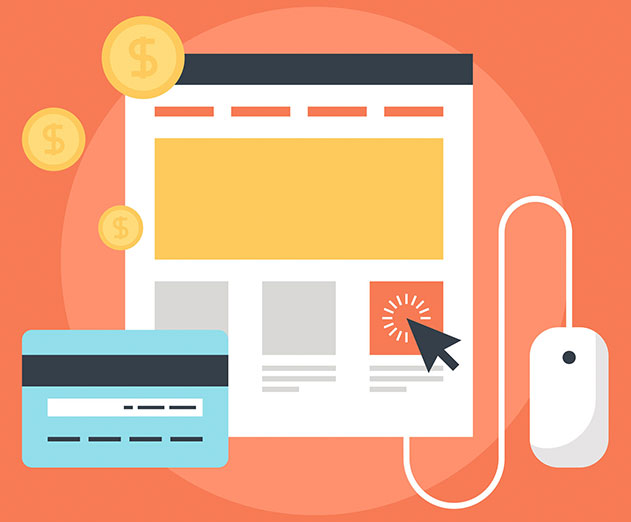 Digital content marketplace looks to rival traditional methods

Monday, October 16, 2017 by Christian Hargrave



DECENT has announced the beta launch of its DECENT GO marketplace, a decentralized digital marketplace. DECENT had previously launched their desktop application for DECENT GO at the end of June and are now thrilled with the addition of marketplace functionality. Built on DECENT's blockchain, the new marketplace promises to offer a better deal for content producers and p...
---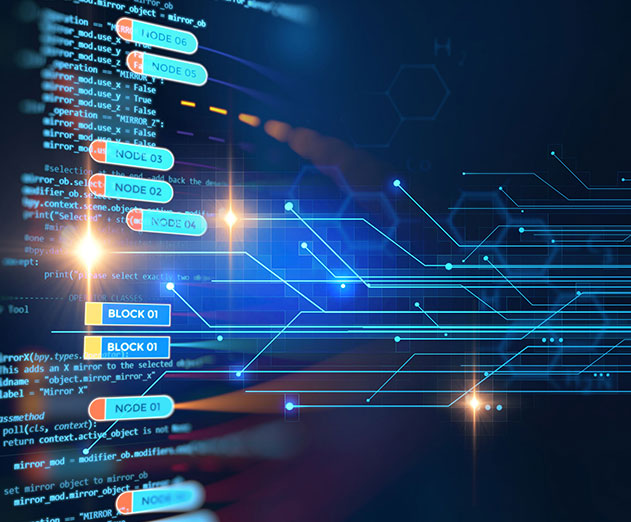 The blockchain for mobile adtech BAEX by Acquired.io

Tuesday, October 3, 2017 by Richard Harris



Acquired.io has announced Blockchain Advertising Extensions (BAEX), the first blockchain-powered solution that enables new types of deals, like trading targeting data and using data outside social platforms to target users at scale. As part of this initiative, a BAEX token sale is planned to take place later this year.There are new types of transactions that Blockchain ...
---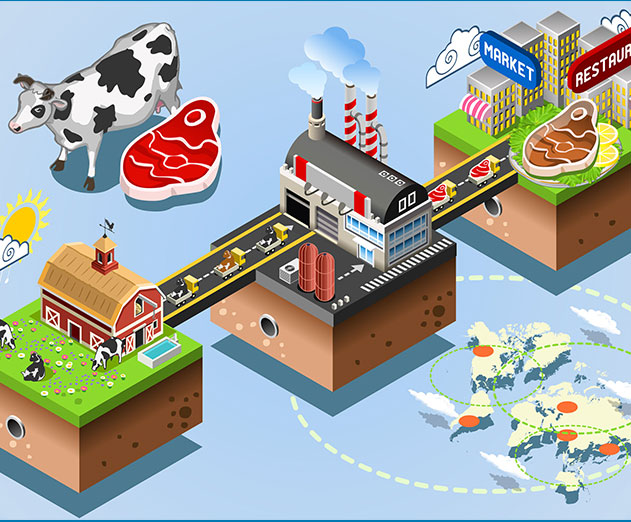 IBM announces blockchain integration with bigbox food supply chains

Wednesday, August 23, 2017 by Richard Harris



A group of companies across the global food supply chain have announced a major blockchain collaboration with IBM intended to further strengthen consumer confidence in the global food system. The consortium includes Dole, Driscoll's, Golden State Foods, Kroger, McCormick and Company, McLane Company, Nestlé, Tyson Foods, Unilever and Walmart, who will work with IBM to id...
---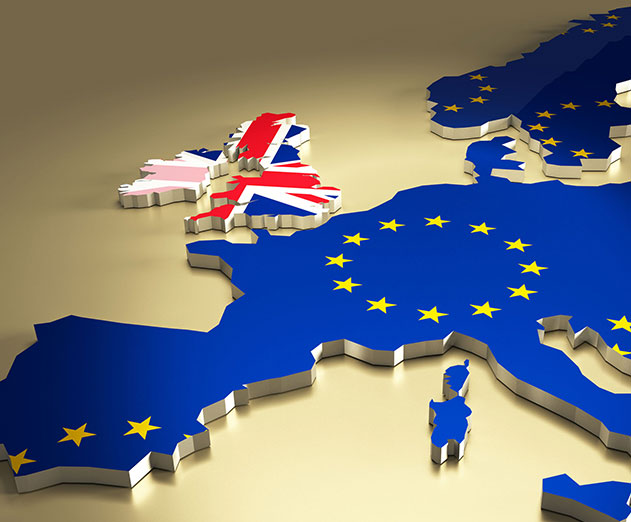 How blockchain could solve UK's customs problem

Thursday, August 17, 2017 by Christian Hargrave



The Brexit Secretary, David Davis has stated that a new customs system will be in place by 2019. Companies which rely on high-traffic routes on the Irish border and channel ports such as Dover are worried that new bureaucratic measures will cost both time and money as they continue to do business with EU member states. Logistics experts say that proven applications of b...
---
Featured Stories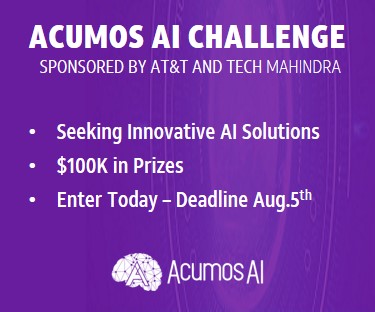 Stay Updated
Sign up for our newsletter for the headlines delivered to you

SuccessFull SignUp

co