Developer Jobs
Switching to a 4 day work week
Wednesday, October 12, 2022
We recently caught up with Amitabh Sinha from Workspot and asked him all about the increased adoption of remote work and the 4-day work week. Sinha explained the first steps leaders should take to accommodate remote work, plus some common misconceptions and benefits of a Cloud PC strategy.
Employees have increasingly voiced the value of their work-life balance throughout the past few years, and with Americans quitting their jobs at staggering rates, it's becoming increasingly clear that employers will need to listen if they want to retain top talent. According to Gartner, a shortened workweek is the most-wanted recruitment and retention strategy by far. As a result, companies are beginning to experiment with 4-day work weeks.

But for this to work, business leaders need to think outside the box to ensure their employees have the tools they need to maximize efficiency and productivity within a shortened work week, and this begins with top-notch IT infrastructure.

Amitabh Sinha, co-founder & CEO of Workspot, has spoken with us about how business leaders can modernize their IT infrastructure to proactively address the tech challenges companies switching to a 4-day work week are likely to face. He shares how deploying IT properly will allow employees to spend less time troubleshooting and more time on the jobs they were hired to do.

ADM: What does "work from anywhere" mean in practice? How can companies accommodate remote employees across multiple locations?
Sinha: A "work from anywhere" model can achieve multiple objectives, all contributing business value. At the same time, remote work and hybrid work also introduce new challenges that business and IT leaders need to anticipate and solve.
Acceptance of remote work models has been slow in coming. We've seen the demise of the on-premises data center over the last several years as IT sought to simplify infrastructure and reduce costs. This drove the first wave of cloud adoption. Then the pandemic forced people and businesses to find a way to stay productive outside an office setting, and the second wave of cloud computing adoption was upon us. With it came the acceleration of remote and hybrid work as mainstream workstyles. Most organizations experienced a pleasant surprise as they saw productivity rise during this time, while people found new freedom in the notion that work is not a place, it's a thing we do.
Workspot's 4-day workweek
The ability to work from anywhere has delivered compelling business value. However, keeping people productive outside the office has required many to rethink their end-user computing technology. Post-pandemic lockdowns, IT teams now have the opportunity to modernize beyond traditional computing scenarios, such as physical PCs and on-premises VDI, to achieve even greater value. This is why we are seeing increased adoption of Cloud PCs. Frictionless access to the tools, applications, and data people need, balanced with the security and scalability needs of the business, is the success formula today and physical PCs and VDI cannot deliver it.
Most IT leaders realize that the future of work is in the cloud, leaving them with two options for end-user computing: a cloud-hosted DIY cloud desktop, or a SaaS virtual desktop solution. Running a DIY cloud desktop infrastructure requires significant operational resources to manage infrastructure, implement upgrades, and troubleshoot issues that arise. It also requires that you're prepared to accommodate constant change by cloud vendors who frequently add/change features. Without the ability to manage rapid change, the result can be significant downtime while you sort out the problem, after all, you're on your own! Hence, many companies are choosing a SaaS approach to Cloud PCs, which provides a globally distributed infrastructure that is secure, simple to operate, scalable, and reliable. Multi-region and multi-cloud support are fundamental for delivering a high-performance end-user work-anywhere environment, and comprehensive observability of the Cloud PC implementation is also essential for supporting a distributed workforce whose workplace is constantly changing.
Companies who have switched to a Cloud PC solution have also seen major improvements in business operations as a whole. For example, one of our customers whose goal was to enable better collaboration across globally dispersed project teams centralized apps and data in the cloud and provided cloud workstations to team members. This move effectively took regional silos using different versions of software and created a single, global pool of CAD engineers who were then able to work in a common data environment, collaborate on shared files in real-time, and pick up work where someone in another part of the world left off. This "follow-the-sun" productivity accelerates project timelines and simplifies IT operations, creating growth opportunities and an undeniable competitive advantage. With Cloud PCs, the company is also able to streamline acquisitions and speed time-to-value by onboarding new people in minutes - giving them a consistent set of computing resources.
ADM: What are the first steps business leaders should take in modernizing their IT infrastructure to accommodate remote work?
Sinha: Digital transformation begins with these steps:
1. Moving resources from an inelastic, on-premises infrastructure to an elastic cloud infrastructure. What does this look like in practice? Taking advantage of the global nature of the cloud to put resources where they can be securely accessed anywhere in the world. This involves transitioning from traditional PCs and VDI to Cloud PCs, on-premises data to data in the cloud, and traditional apps to cloud-native ones. This shift to elasticity is key for supporting remote work on a global basis.
2. Take modernization to the next level by determining how you can automate manually intensive tasks even further. Solutions that drive automation across existing workflows are optimal for IT leaders. For example, when evaluating Cloud PC solutions, look for APIs and cost center billing capabilities that can integrate into an IT services & operations management (ITSM) tool. Additionally, IT teams should expect the Cloud PC solution to include 24x7 monitoring of the Cloud PC environment, producing data that is not only analyzed and correlated within the Cloud PC platform to determine overall Cloud PC health but which can also be exported to existing SIEM systems, adding yet another security layer to the end user computing environment.
ADM: Organizations across all industries are beginning to shift to 4-day work weeks, and it seems like the developer world is following suit. How can a Cloud PC strategy increase productivity for developers specifically?
To address this question, we need to consider the unique needs of developers. Development teams are often distributed across geographies, so effective collaboration is key. Cloud PCs and GPU cloud workstations are particularly well-suited for any environment where people are remote from each other but need to work together closely. With a legacy computing model, such as physical workstations, it's difficult to control what applications are in use and to keep everyone consistently using the same versions - and it's impossible for project team members to work on shared files together in real time. Cloud PCs solve these problems by centralizing apps and data in the cloud, close to the Cloud PCs and workstations. Project teams can then work within a common data environment and collaborate in real-time on shared files, while consistently using the same applications and versions.
In addition to the need for collaboration, instant scalability is also essential. Developers' technology needs fluctuate, given that they are constantly testing different versions of software across multiple versions of an operating system or a browser. For this use case, new Cloud PCs and workstations can be spun up in minutes anywhere, so developers can have multiple Cloud PCs working in parallel, and then shut them down when they are no longer needed. Depending on how the developer's requirements evolve, CPU/GPU, memory, and storage configurations can be easily changed to accommodate test scenarios.
Developers also seek high performance and reliable access. When using physical PCs, there's too much downtime associated with waiting for large files to upload/download. Some firms have tried legacy VDI, but it has never been an adequately performant solution for GPU-intensive workloads because of the significant latency introduced for anyone remote from the data center. Cloud PCs change all that. Delivering the best performance begins with placing the Cloud PC in the cloud region nearest each developer to achieve very low latency. Placing data in the cloud close to the Cloud PC is also key.
Finally, Cloud PCs can bring new levels of reliability, going beyond "high availability" to deliver an "always-available" end-user computing environment. To achieve this, the ability to continuously monitor the Cloud PC environment is essential. IT teams should look for a solution that features deep instrumentation that is inherent to the Cloud PC platform, third-party, bolt-on products cannot deliver the same observability. Collecting, analyzing, and correlating data across each customer's implementation provides powerful system behavior insights that enable IT teams to anticipate potential issues. Even more significant is the comprehensive observability of Cloud PC health across customers and across public clouds, which, when analyzed and correlated, can reveal trends indicative of a potentially disruptive issue. The goal of comprehensive, real-time monitoring is to proactively reveal troublesome behavioral trends, prompting action to address issues before they impede end-user productivity.
With anywhere and anytime productivity a reality today, we will likely see the 4-day work week gain popularity. Even for challenging developer use cases, the efficiency Cloud PCs generate through faster performance, better collaboration, greater reliability and a consistent compute environment means that more work can get done in a shorter period of time perhaps in just 4 days!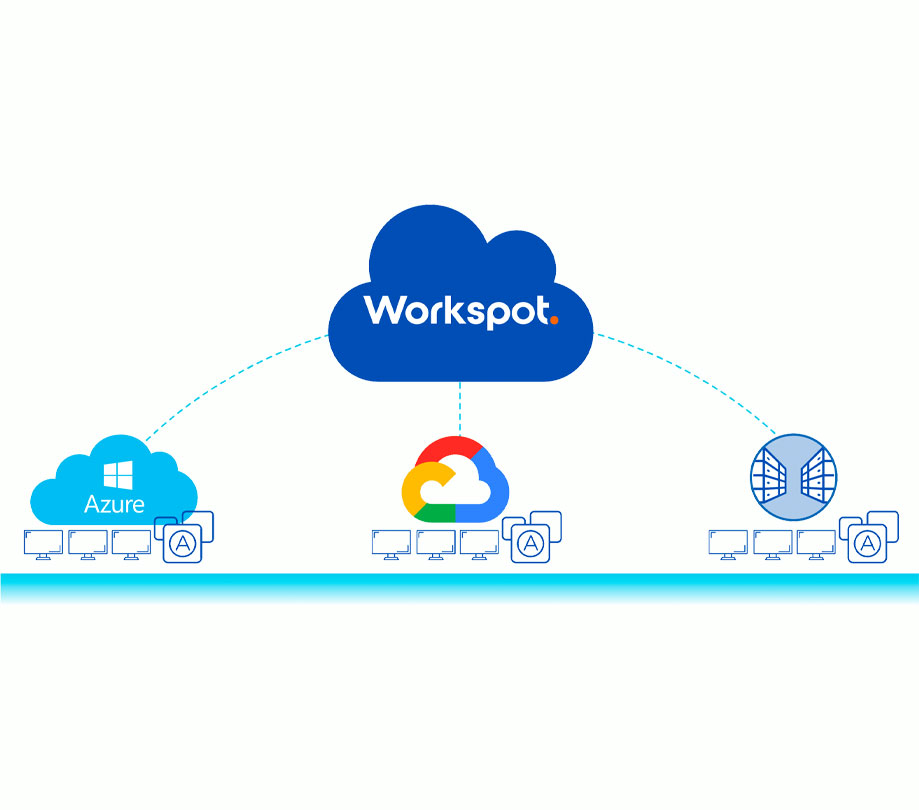 ADM: What are the major misconceptions about deploying Cloud PCs? What are the benefits that design-intensive, performance-intensive developers usually require?
Sinha: Many people still aren't aware of how Cloud PCs are different from traditional PCs or VDI solutions. It is well-known that legacy, on-premises VDI solutions are complex and expensive to deploy, and the rigidity of these systems makes it difficult to troubleshoot issues that arise and inflexible when it comes to scaling up. Developers require a high-performance computing environment that can scale in minutes, and traditional VDI just can't keep up. Physical PCs perform well for power users, but the security risks they bring to the organization are impossible to prevent, and the management overhead of securing and updating hundreds or thousands of PCs and workstations outside the corporate perimeter is unsustainable.
More recently, cloud-hosted VDI brokers have entered the picture. It is a significant misconception that a broker-in-the-cloud is the same thing as a Cloud PC - it is not - it's just the broker. Another misconception is that the broker-in-the-cloud approach is inexpensive. It is still a "DIY" approach that requires infrastructure management, requiring internal resources, consultants, and third-party product add-ons that add significant implementation and operational expense. Another major consideration for this approach is your organization's ability to keep up with the cloud vendor's pace of change. Public cloud features and capabilities change on a daily/weekly/ monthly basis, and you have no control over those changes. How will the cloud vendor's decisions affect your infrastructure? What will break? How will you know? Do you have the internal resources to manage all this change?
This brings us to the case for a SaaS approach. A cloud-native platform that delivers a complete Cloud PC as a utility - across multiple clouds - is a perfect fit for developer use cases. In today's world, IT teams should expect deployment in days or weeks, simple operation that includes automatic updates and inherent zero-trust security, outstanding performance for even the most demanding developer use cases, and instant, global scalability to keep up with ever-changing developer requirements for computing resources.
ADM: How does a remote Cloud PC solution work for companies with multiple use cases/employees with different needs (i.e. different access levels or performance needs)? 
Sinha: Cloud PCs are inherently designed to accommodate a multitude of use cases, software developers, call centers, back-office knowledge workers, and CAD designers/engineers, to name a few, all with their own unique IT needs. Typically, our initial engagement with a new customer will focus on one use case. After proving value for that use case, the organization usually identifies more use cases that can benefit from switching away from traditional end-user computing and moving to Cloud PCs. Implementing additional use cases is as simple as adjusting CPU/GPU requirements, storage needs, and conditional access for the new user pool. For example, if the finance team needs access to a different set of applications than the sales team, the Cloud PC solution will manage access permissions based on the specific needs of each job role. Similarly, if CAD engineers need more compute horsepower than the call center people need, IT can simply specify the GPU requirements for the CAD power users.
ADM: What are the most important components of Cloud PC health? How can IT leaders proactively mitigate IT issues before they impact employee productivity?
Sinha: The rapid adoption of remote work has created a highly distributed tech environment. IT leaders now have the complicated task of monitoring connections from end-user devices to the networks these devices operate on (often just a home network), all the way to the cloud. In a distributed network, if any one of these connections isn't functioning properly, the end user can't be productive. Hence, to minimize downtime it is critical to continuously collect, monitor, and analyze Cloud PC health data with the goal of revealing potential issues before they affect end-user productivity.
Optimizing productivity requires us to be proactive about Cloud PC health. The right SaaS platform will include sophisticated instrumentation built in throughout all elements of the platform, enabling millions of data points to be collected. From there, a big data engine must analyze and uncover behavioral trends that could indicate a brewing disruption, whether it's a network issue, a cloud vendor change, a security problem, or an individual's inability to connect. This granular observability can provide IT teams the opportunity to proactively address issues that arise before they impact productivity. Remember: if you don't see a problem, you can't solve it.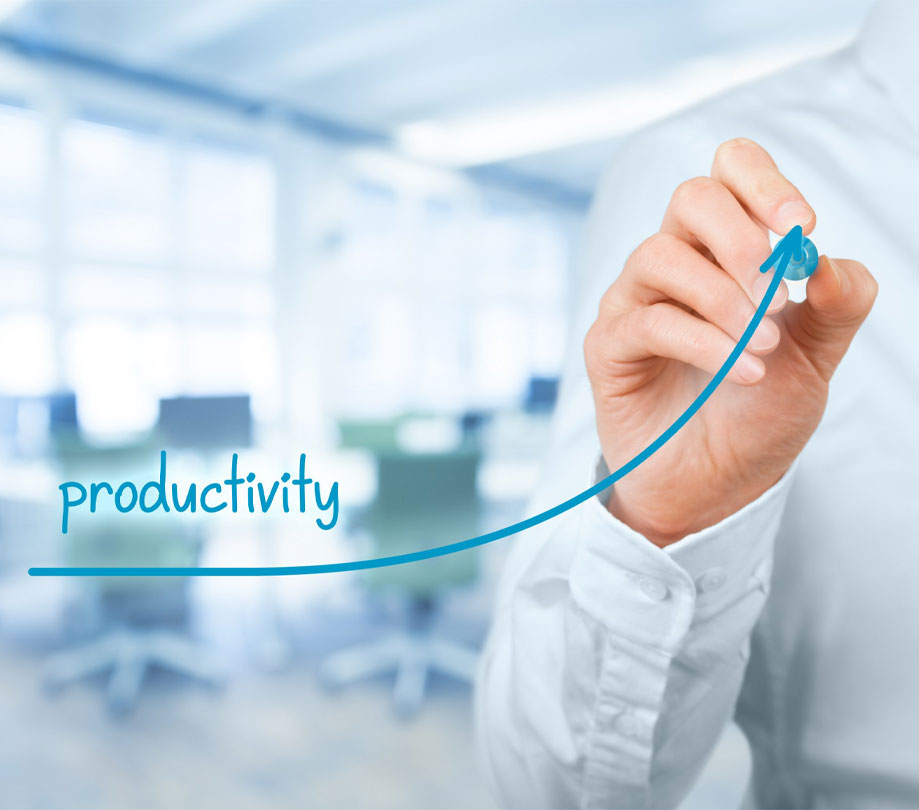 ADM: What are the key aspects to consider before adopting a Cloud PC strategy?
IT leaders need solutions that not only prioritize high employee productivity, but also security with minimal disruption to existing workflows and processes. When looking for a Cloud PC solution that is enterprise-ready, consider the following criteria:
High availability and uptime: Given that downtime is highly correlated to employee productivity, a solution that offers high SLA is key. CIOs should consider whether they wish to own the SLA internally or offload it to their provider.

Robust security: Not all cloud desktops are created the same. Security in this new cloud-first world requires a multi-faceted approach catered to the specific security requirements of the modern enterprise.

Workflow automation: Prioritize a solution that can integrate with existing workflows. Wherever you can, increase automation.

System-wide auditing and event log: IT leaders should have access to detailed, system-wide event logs to ensure visibility, compliance, and end-user support.

Integration with existing tools/processes: Altering previously established tools and processes to accommodate a new solution is disruptive to the business, an ideal solution should be manageable with existing tools and processes.
Amitabh Sinha
Amitabh has more than twenty years of experience across enterprise software, end-user computing, mobile, and database software. Amitabh co-founded Workspot with Puneet Chawla and Ty Wang in August 2012. Prior to Workspot, Amitabh was the General Manager for Enterprise Desktops and Apps at Citrix Systems. In his five years at Citrix, Amitabh was VP of Product Management for XenDesktop and VP of Engineering for the Advanced Solutions Group. Amitabh has a Ph.D. in Computer Science from the University of Illinois, Urbana-Champaign.
---
Become a subscriber of App Developer Magazine for just $5.99 a month and take advantage of all these perks.
MEMBERS GET ACCESS TO
- Exclusive content from leaders in the industry

- Q&A articles from industry leaders

- Tips and tricks from the most successful developers weekly

- Monthly issues, including all 90+ back-issues since 2012

- Event discounts and early-bird signups

- Gain insight from top achievers in the app store

- Learn what tools to use, what SDK's to use, and more



Subscribe here