Marketing & Promotion
Strategies for mobile app reengagement
Wednesday, February 22, 2017
Mobile app re-engagement advice and tips from AppLift. Why it matters to keep connecting to your users.
AppLift has released an all new infographic to help app developers understand how they can jump on the second wind of re-engagement of their former users. It also goes on to give information on techniques as to rope people back in and insights into keeping current customers in your app. Installs neither necessarily reflect the success of an app, nor do they guide user engagement. That's why app marketing efforts are becoming increasingly focused on engaging and retaining customers. Based on their proprietary data, AppLift's infographic reveals that:
- On average globally, users spend 112 mins per day on mobile internet with an average share of time spent in-app vs mobile web per day for US adults (85.7% in-app vs. 14.3% mobile web)

- Users spend 4-5 hours total on mobile per day with global app revenues projected growth to be 188.9 billion by 2020
- 23% of users abandon an app after the initial install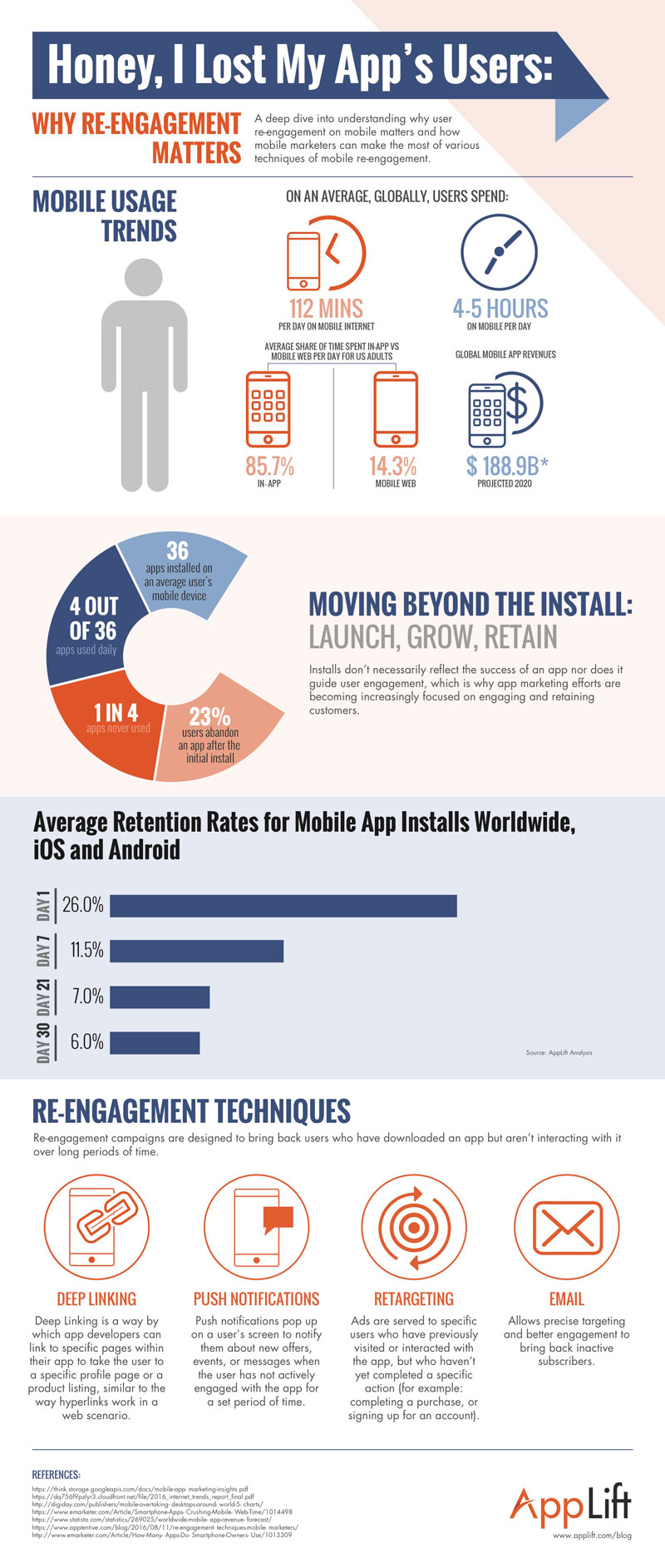 ---
Become a subscriber of App Developer Magazine for just $5.99 a month and take advantage of all these perks.
MEMBERS GET ACCESS TO
- Exclusive content from leaders in the industry

- Q&A articles from industry leaders

- Tips and tricks from the most successful developers weekly

- Monthly issues, including all 90+ back-issues since 2012

- Event discounts and early-bird signups

- Gain insight from top achievers in the app store

- Learn what tools to use, what SDK's to use, and more



Subscribe here