training
training news search results
Developer news items we found relating to training
35 results
---
RAPIDS data access acceleration comes to MapR

Friday, October 12, 2018 by Christian Hargrave



MapR Technologies, Inc. has announced support within the MapR Data Platform to accelerate data access and production deployments for data science through the RAPIDS open-source software. MapR helps data scientists accelerate the access of required training data by focusing on easing the issues of on-boarding, cleansing, cataloging, and feeding data at high performance t...
---
Enterprise security report says mobile workers put data at risk

Wednesday, October 10, 2018 by Christian Hargrave



According to a new study titled Greatest Mobile Security Threats in the Enterprise, a significant lack of visibility into devices and networks is putting businesses at risk for data leakage and phishing attacks. The study, conducted by Enterprise Mobility Exchange and commissioned by NetMotion Software, showed that nearly 50 percent of mobile workers spend the majority ...
---
AI digital voice assistants stops listening as much thanks to Sensory

Friday, September 28, 2018 by Richard Harris



Sensory announced that it has made significant upgrades to the embedded AI in its sixth generation of TrulyHandsfree, boosting the technology's wake word performance and accuracy by more than 65 percent. Additionally, TrulyHandsfree boasts improved deep-neural network training that allows for even better near- and far-field speech recognition performance in all ro...
---
Code security gamification company nabs $3.5M in funding

Friday, September 14, 2018 by Christian Hargrave



Secure application development platform provider Secure Code Warrior announced that it has gained US $3.5 million in funding from two strategic venture capital firms. The financing was led by Washington DC-based Paladin Capital Group, with participation from Sydney-based AirTree Ventures. The initial funding round will allow the company to further expand its rapidly gro...
---
Neural network predictions know when companies are being mentioned

Thursday, September 13, 2018 by Richard Harris



Accurately gauging how the public views your company can be a difficult task, at best. But Vainu's is on a mission to "build the most comprehensive database of all the companies in the world." A crucial part of this mission is having the ability to determine when companies are being mentioned in natural language. Named Entity Recognition (NER) is a subset ...
---
Retarget mobile users by remembering the day 0 dilemma

Wednesday, August 22, 2018 by Alexei Chemenda



Imagine you owned a restaurant and hired an agency to help you increase sales. The agency tells you they can drive revenue by as much as 20 percent by changing your menu and training your waiters to upsell wine during the lunch rush. They test the strategy by splitting your tables into two groups. Group A receives the special menu and wine pitch. For Group B, it is busi...
---
Pair programming with two brains and one keyboard

Tuesday, August 21, 2018 by Richard Harris



Programming is usually not a team sport. I like my headphones, my lights a certain way, and my space! But pair programming is the software development technique in which two programmers work in tandem at one workstation - ugg, I know. While at first blush it would seem to be more time consuming, Roger Neel, CTO and Co-Founder, Mavenlink says it's actually a much m...
---
Open Design Challenge launches to develop fitness app for US Airforce

Friday, August 3, 2018 by Richard Harris



AF CyberWorx is launching its first-ever open design challenge. The online competition is designed to allow people to join from across the nation, bringing together a greater mix of participants from industry, government, and academia. Participants are asked to design and develop a fitness application that could provide health monitoring, personalized fitness coaching, ...
---
Mobile blockchain SDK helps devs integrate the new tech

Monday, July 16, 2018 by Richard Harris



Devslopes LLC has announced the company has raised $300,000 in conjunction with their latest product named Blockstart to bring blockchain and cryptocurrencies to mobile app and game developers. Since its launch in 2015, Devslopes has taught over 300,000 students how to code and obtain jobs in the tech industry. After training both online students and corporate employees...
---
The AWS DeepLens has machine learning built in and you can now buy one

Monday, July 9, 2018 by Richard Harris



The Amazon DeepLens was first unveiled at re:Invent 2017, remember it's the camera device enables developers to deploy models that can identify objects it sees using popular deep learning frameworks like TensorFlow and Caffe. Amazon has just revealed that developers can now purchase the DeepLens for themselves, and that the AWS De...
---
AI-powered fitness app helps users perfect their squats

Tuesday, June 26, 2018 by Richard Harris



A new fitness app has launched which uses AI-powered motion tracking technology, without the need for additional hardware, to transform your iPhone into a virtual personal trainer who offers real-time feedback and helps you achieve the perfect squat. Free to download, the Perfect Squat Challenge app has been developed by digital therapy company Kaia Health in conjunctio...
---
Alarm launches home builder program for smart home IoT

Monday, June 25, 2018 by Christian Hargrave



Alarm.com announced a comprehensive home builder program that includes new hardware and service plans designed to facilitate partnerships between home builders and Alarm.com's service provider partners. Home builders can deploy a full-range of Alarm.com's smart home solutions in new communities and model homes while minimizing risks and costs by using the co...
---
The role of the mainframe in digital transformation

Friday, June 22, 2018 by Subodh Singh



Today's economy centers around the idea of technologies being connected, the enabler of what many are calling digital transformation. With larger enterprises still relying on mainframes to serve as the foundation of their technology stack, many question how to power leading-edge processes that enable real-time customer experiences and great efficiencies, using wha...
---
New STO planning software emerges

Wednesday, June 6, 2018 by Stuart Parkerson



STOlogix has announced the launch of a new front-end software solution which streamlines the functionality of complex and disparate software applications required for STO planning. The new software solution, STOplanner, is being developed by KAP Project Services, a leading project controls and project services provider for the oil, gas and petrochemical industries.Accor...
---
AI computing and HPC just got better with the HGX-2 cloud server

Thursday, May 31, 2018 by Richard Harris



NVIDIA has introduced HGX-2, a unified computing platform for both artificial intelligence and high-performance computing in the cloud. The HGX-2 cloud server platform helps provides unique flexibility to support the future of computing. It allows calculations using FP64 and FP32 for scientific computing and simulations, while also enabling FP16 and Int8 for AI training...
---
Millennial targeted news app SQUID hits 1M downloads

Thursday, May 31, 2018 by Richard Harris



SQUID App - the first news app built for millennials, was developed by Njuice AB, a media company based in Stockholm, Sweden, has just crossed 1,000,000 downloads and the company is growing its user-base by double-digit numbers every month.The goal of the app is to make relevant news readily available, offering a wide range of topics that let users select and create the...
---
What some experts are saying about GDPR

Friday, May 18, 2018 by Christian Hargrave



The GDPR bill is causing an uproar in the industry as the compliance date comes ever nearer. Yet few can say they actually know much about the bill that will come into place on May 25th.GDPR, or the General Data Protection Regulation, is an expansion upon the EU's previous Data Protection Act of 1998, extending the boundary of its territorial mandate from whatever juris...
---
Machine learning gets faster thanks to Lifelong DNN technology

Tuesday, May 15, 2018 by Christian Hargrave



Major improvements to how fast machine learning can be have been announced by Neurala in a breakthrough update to its Lifelong Deep Neural Network (Lifelong-DNN) technology. The update allows for a "significant reduction in training time compared to traditional DNN - 20 seconds versus 15 hour - a reduction in overall data needs, and the ability for deep learning neural ...
---
Supporting citizen developers to speed digital transformation

Thursday, May 10, 2018 by Bill Kennedy



More than just a buzz word, companies across the globe are embracing digital transformation to create more efficient organizations not tied to traditional software applications and to forgo the messy paper trail. Digital transformation is dependent on many factors, but in particular, cloud-based technology is largely responsible for fueling the change. Simply put, overt...
---
Why developers should add mobile print to apps

Friday, May 4, 2018 by Patrick Chen



Printing has been a major part of history for thousands of years, dating back to ancient Mesopotamia, and despite the rise of digital technologies, it's not going anywhere - in fact, the demand for printing continues to grow, for four major reasons:Despite digital advancements, printing is still the standard. Printed materials such as contracts, government forms and har...
---
KPMG expands alliance with Appian

Wednesday, May 2, 2018 by Christian Hargrave



Appian and KPMG LLP announced an expansion of their strategic alliance. Together, the companies are focused on making it easier to realize the business value of artificial intelligence (AI) by combining the KPMG Ignite portfolio of AI services with the speed, features, and intelligent automation (IA) capabilities of Appian's low-code platform. KPMG and Appian will expan...
---
Appian announces the intelligent contact center platform

Monday, April 30, 2018 by Christian Hargrave



Appian has announced a new product for rapidly building contact center solutions. Appian Intelligent Contact Center Platform is a new cloud platform tailored to the unique needs of contact center teams. The new platform inherits all of the core attributes of the Appian platform for building omni-channel customer engagement, case management, and intelligent automation so...
---
Job automation: Impacts, risks, and the future

Friday, April 27, 2018 by Richard Harris



Automation has been affecting our everyday lives for a long time now. From washing machines cleaning our clothes for us to water coming out of the facet because of a well, we love convenience, and automation makes it all happen.I think every generation has stood on the cliff of change because of automation. When technology is involved, making it working "automatically" ...
---
Coinsource attempts to stop Bitcoin fraud

Monday, April 23, 2018 by Richard Harris



Coinsource has announced a partnership with Acuant, a multi-factor KYC / AML authenticator working to improve customer experiences, increase conversion rates, and mitigate fraud at all of Coinsource's Bitcoin ATM machines around the world. Acuant's API and patented technology will now authenticate IDs and passports by applying 50+ forensic and biometric tests, in second...
---
DevOps practices more likely to integrate automated security

Saturday, April 21, 2018 by Christian Hargrave



Sonatype published findings from its 5th annual DevSecOps Community Survey of 2,076 IT professionals. The survey shares practitioner perspectives on evolving DevSecOps practices, shifting investments, and changing perceptions. Survey respondents with mature DevOps practices were 338% more likely to integrate automated security than organizations with no DevOps pra...
---
USC Games announces first student games expo

Wednesday, April 18, 2018 by Richard Harris



USC Games announced that its inaugural USC Games Expo will take place on May 9th, presented by Los Angeles-based mobile games company Jam City, a developer of mobile games like Cookie Jam, Panda Pop and Harry Potter: Hogwarts Mystery. The event will provide a hands-on look at the future of interactive entertainment, showcasing games and innovations created by the next g...
---
Make interactive stories for mobile with Gamebook.io

Wednesday, April 4, 2018 by Richard Harris



Gamebook has announced its new production software for the quick creation of high-quality, episodic, interactive stories, such as "choose your own story" style mobile games, interactive audio dramas, interactive books and apps, eLearning apps, and more.GameBook.io is designed for anyone who wants to quickly create interactive stories, including storytellers with little ...
---
Ember talks about their JavaScript framework

Friday, March 30, 2018 by Richard Harris



The EmberConf, now in their 5th year, recently took place in Portland where all things Ember were talked about during the 3 day event. There was advanced Mirage training, Broccoli.js tutorials, chats about progressive web apps, and lots of talk about Ember.js - especially the new release of 3.0.Tom Dale, a senior staff engineer at LinkedIn, is one of the founders and cr...
---
Learning to code with Salesforce

Friday, March 23, 2018 by Richard Harris



While accessible technology is a must to elevate developers, developers also need better educational resources. Learning needs to be bite-sized, continuous, flexible and fun. That is why Salesforce says they launched Trailhead, the free online learning platform, that takes learners on guided, hands-on journeys to learn today's in-demand skills. The pace of innovat...
---
Enterprise AI tools launched by Paperspace

Thursday, March 22, 2018 by Christian Hargrave



Paperspace has announced the launch of Gradient to put the power of artificial intelligence into the hands of every developer. With Gradient, AI and Machine Learning developers of all levels can tap into a dedicated cloud of AI solutions for building, training and deploying machine learning applications."There's no denying that AI is the future of every industry, but to...
---
Mitel certifies Enghouse quality management suite

Tuesday, March 20, 2018 by Christian Hargrave



Enghouse Interactive has announced that Mitel has certified Enghouse Interactive's Quality Management Suite version 7.1 for MiVoice Business 8.0 SP1, MiVoice Border Gateway 10.0 and its Secure Resource Connector (MBG/SRC). Enghouse Interactive's Quality Management Suite (QMS) is comprised of three modules: Call Recording for interaction recording and live monitoring; Ag...
---
GDC 2018 is better than ever

Tuesday, March 20, 2018 by Richard Harris



The 2018 Game Developers Conference (GDC) kicked off its 32nd edition at the Moscone Convention Center in San Francisco. Adding to GDC's lineup of lectures, tutorials, roundtable discussions and networking events, GDC 2018 will feature the Vision Track, a series of mini-keynotes designed to provoke and inspire, which will be presented by speakers including Supercell's C...
---
CodeHS announces Code Missouri Schools program

Wednesday, March 14, 2018 by Richard Harris



CodeHS, a San Francisco-based computer science teaching platform, has announced the rural Missouri school districts who have been selected as partners to participate in Code Missouri for the 2018-2019 and 2019-2020 school years.The pilot school for Code Missouri is Fayette High School, where math teacher Kevin Pekkarinen is teaching the class. According to Kevin, "This ...
---
Sensor Fusion Annotation autonomous vehicle API launches

Friday, February 16, 2018 by Richard Harris



Scale API has launched its Sensor Fusion Annotation API for LIDAR and RADAR point cloud data, which accelerates the development of perception algorithms for autonomous vehicles. Dozens of automobile OEMs and self-driving car companies (such as GM Cruise and Voyage) already use Scale API's comprehensive Image Annotation APIs to produce premium training datasets for their...
---
Learning AI to stop the Terminator from taking your job

Tuesday, February 13, 2018 by Richard Harris



For me the mention of AI and machine learning shoots my thoughts right into the "Terminator" movies, and the great struggle to maintain human existence in the year 2029. The film series is based around a giant AI computing superintelligence named "Skynet", which is essentially in control of the entire Earth, and a legion of robots that want to destroy anything that thre...
---
Featured Stories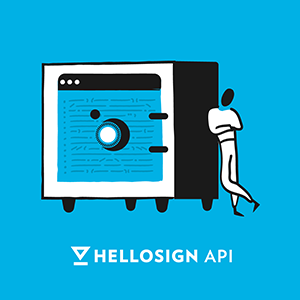 Stay Updated
Sign up for our newsletter for the headlines delivered to you
SuccessFull SignUp