training
training news search results
Developer news items we found relating to training
75 results
---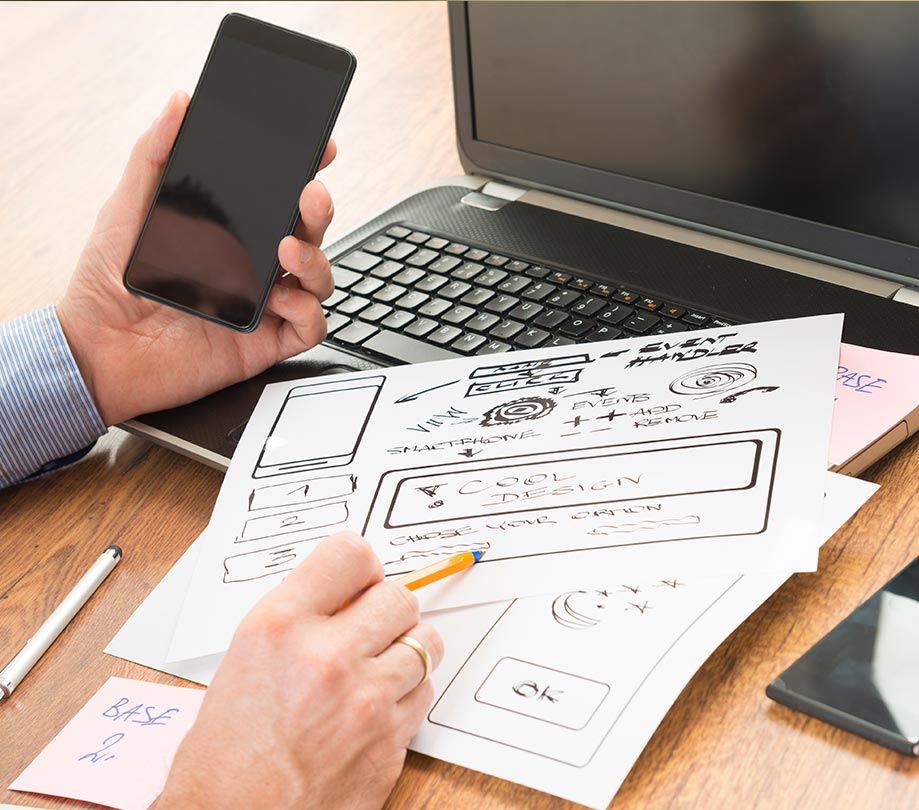 Mobile blockchain SDK helps devs integrate the new tech

Monday, July 16, 2018 by Richard Harris



Devslopes LLC has announced the company has raised $300,000 in conjunction with their latest product named Blockstart to bring blockchain and cryptocurrencies to mobile app and game developers. Since its launch in 2015, Devslopes has taught over 300,000 students how to code and obtain jobs in the tech industry. After training both online students and corporate employees...
---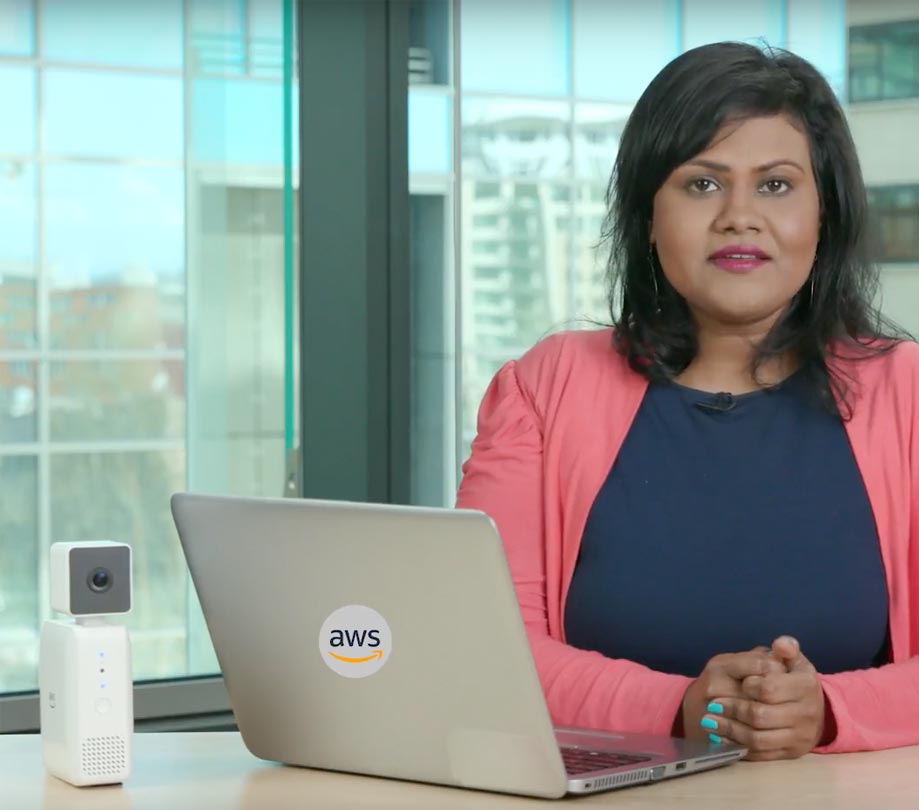 The AWS DeepLens has machine learning built in and you can now buy one

Monday, July 9, 2018 by Richard Harris



The Amazon DeepLens was first unveiled at re:Invent 2017, remember it's the camera device enables developers to deploy models that can identify objects it sees using popular deep learning frameworks like TensorFlow and Caffe. Amazon has just revealed that developers can now purchase the DeepLens for themselves, and that the AWS De...
---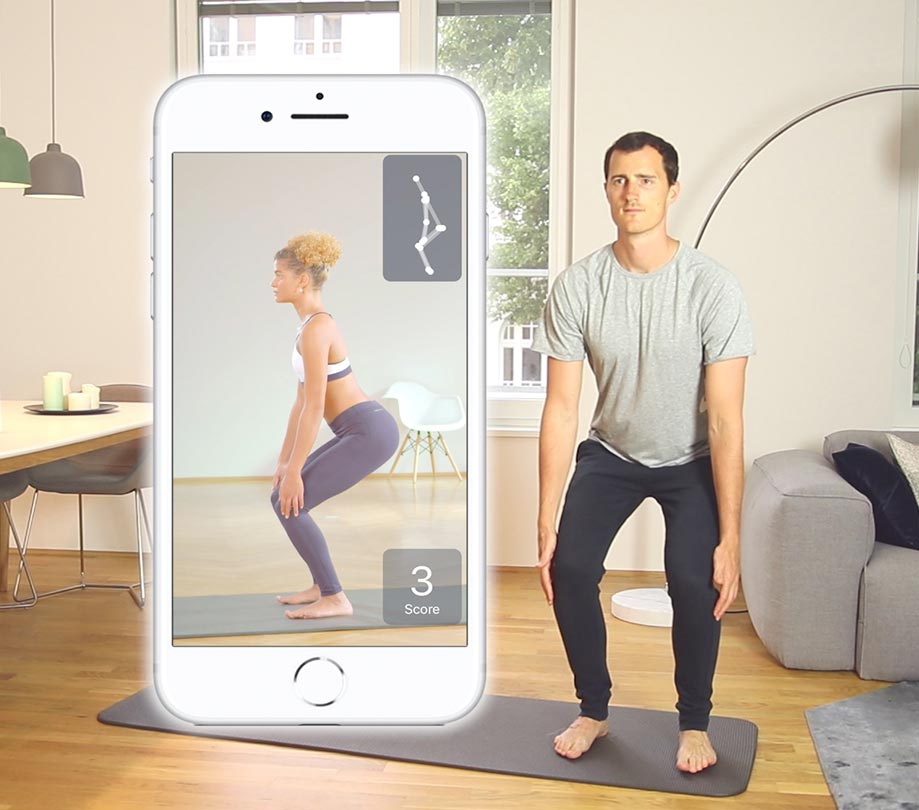 AI-powered fitness app helps users perfect their squats

Tuesday, June 26, 2018 by Richard Harris



A new fitness app has launched which uses AI-powered motion tracking technology, without the need for additional hardware, to transform your iPhone into a virtual personal trainer who offers real-time feedback and helps you achieve the perfect squat. Free to download, the Perfect Squat Challenge app has been developed by digital therapy company Kaia Health in conjunctio...
---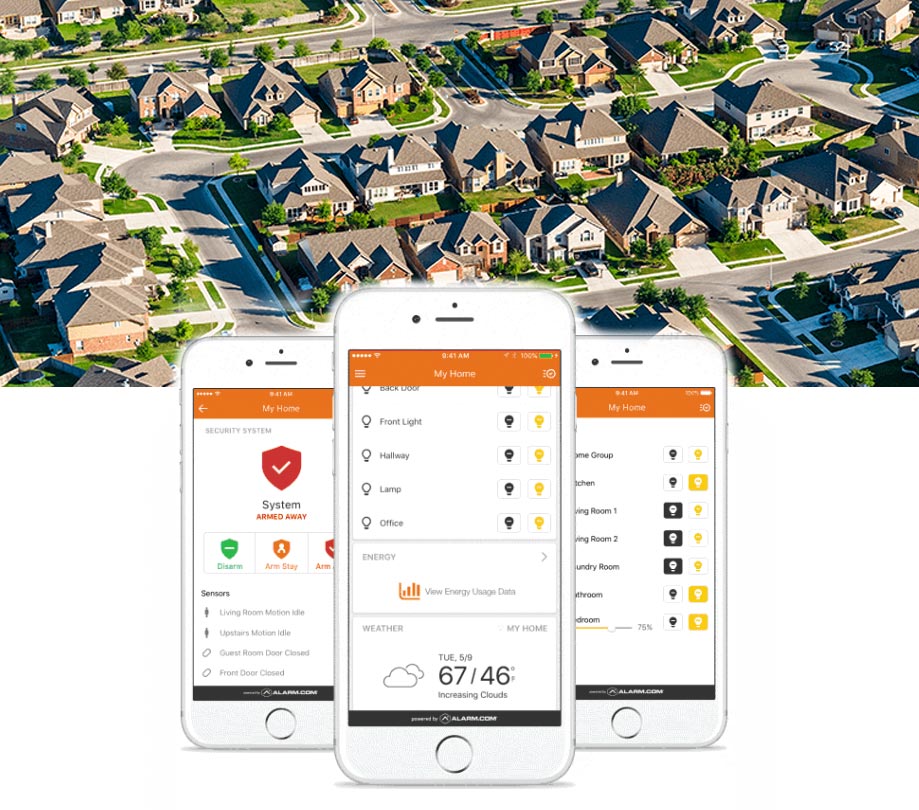 Alarm launches home builder program for smart home IoT

Monday, June 25, 2018 by Christian Hargrave



Alarm.com announced a comprehensive home builder program that includes new hardware and service plans designed to facilitate partnerships between home builders and Alarm.com's service provider partners. Home builders can deploy a full-range of Alarm.com's smart home solutions in new communities and model homes while minimizing risks and costs by using the co...
---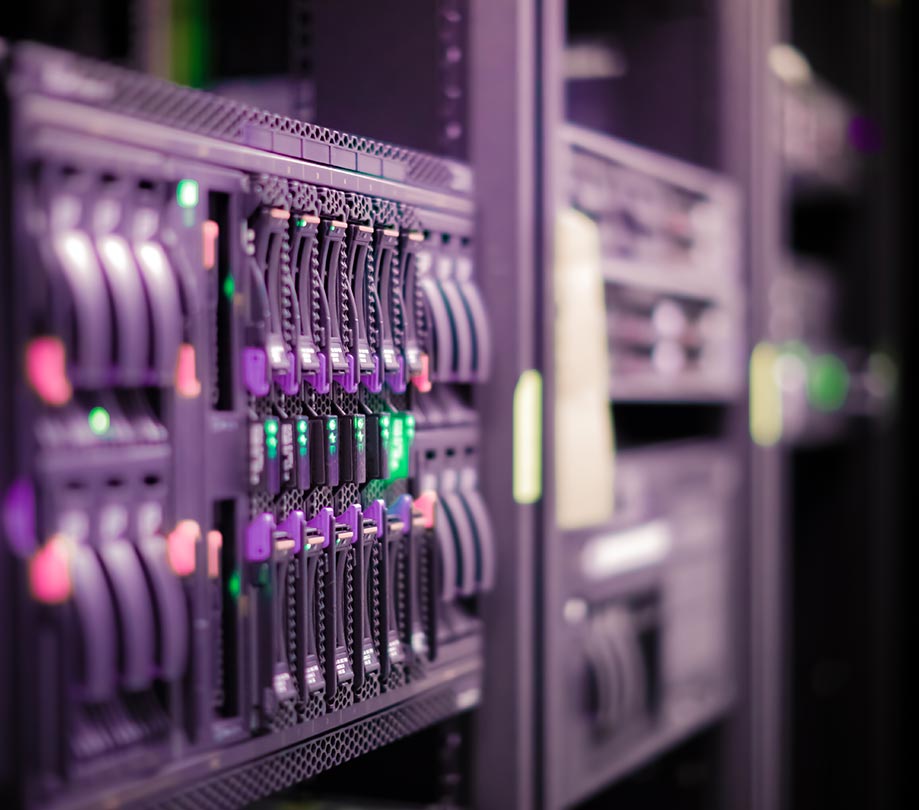 The role of the mainframe in digital transformation

Friday, June 22, 2018 by Subodh Singh



Today's economy centers around the idea of technologies being connected, the enabler of what many are calling digital transformation. With larger enterprises still relying on mainframes to serve as the foundation of their technology stack, many question how to power leading-edge processes that enable real-time customer experiences and great efficiencies, using wha...
---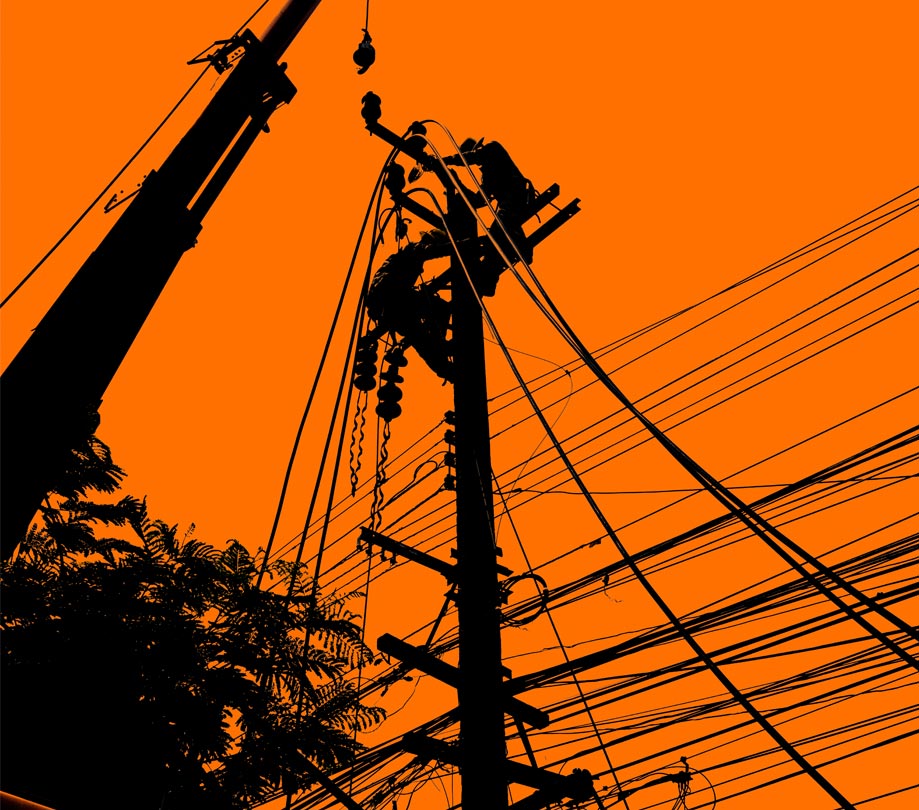 New STO planning software emerges

Wednesday, June 6, 2018 by Stuart Parkerson



STOlogix has announced the launch of a new front-end software solution which streamlines the functionality of complex and disparate software applications required for STO planning. The new software solution, STOplanner, is being developed by KAP Project Services, a leading project controls and project services provider for the oil, gas and petrochemical industries.Accor...
---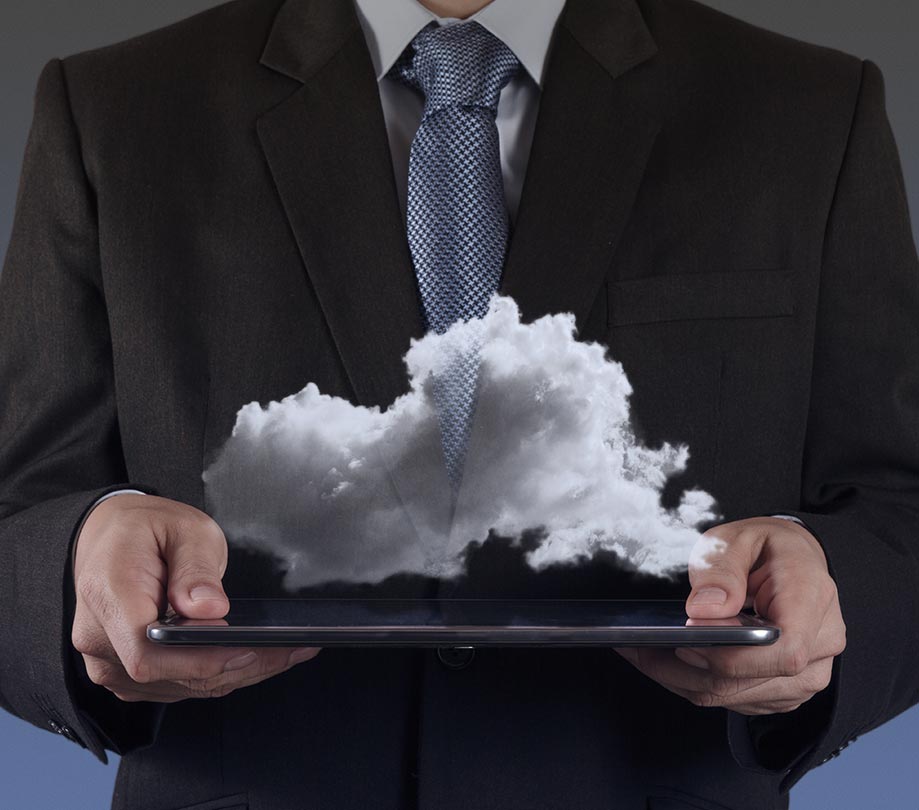 AI computing and HPC just got better with the HGX-2 cloud server

Thursday, May 31, 2018 by Richard Harris



NVIDIA has introduced HGX-2, a unified computing platform for both artificial intelligence and high-performance computing in the cloud. The HGX-2 cloud server platform helps provides unique flexibility to support the future of computing. It allows calculations using FP64 and FP32 for scientific computing and simulations, while also enabling FP16 and Int8 for AI training...
---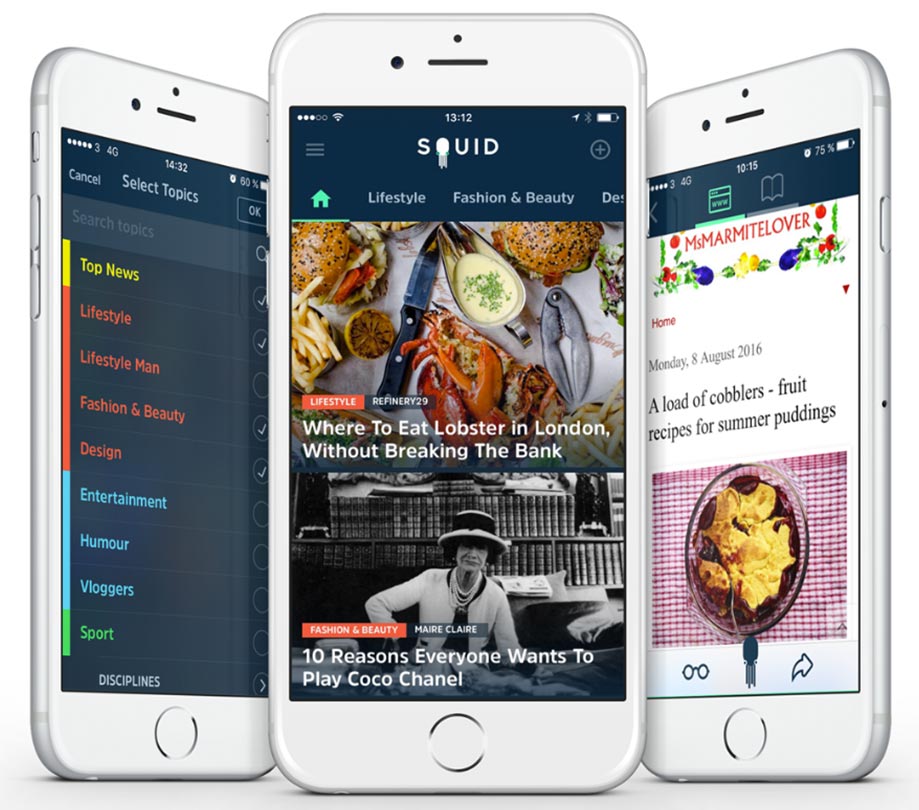 Millennial targeted news app SQUID hits 1M downloads

Thursday, May 31, 2018 by Richard Harris



SQUID App - the first news app built for millennials, was developed by Njuice AB, a media company based in Stockholm, Sweden, has just crossed 1,000,000 downloads and the company is growing its user-base by double-digit numbers every month.The goal of the app is to make relevant news readily available, offering a wide range of topics that let users select and create the...
---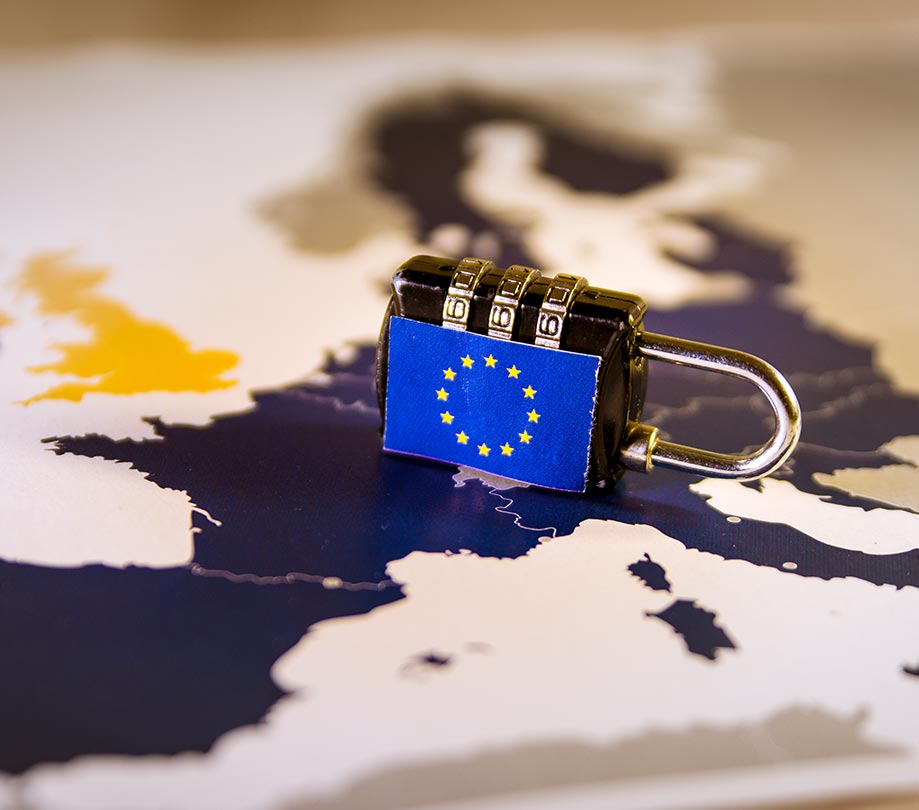 What some experts are saying about GDPR

Friday, May 18, 2018 by Christian Hargrave



The GDPR bill is causing an uproar in the industry as the compliance date comes ever nearer. Yet few can say they actually know much about the bill that will come into place on May 25th.GDPR, or the General Data Protection Regulation, is an expansion upon the EU's previous Data Protection Act of 1998, extending the boundary of its territorial mandate from whatever juris...
---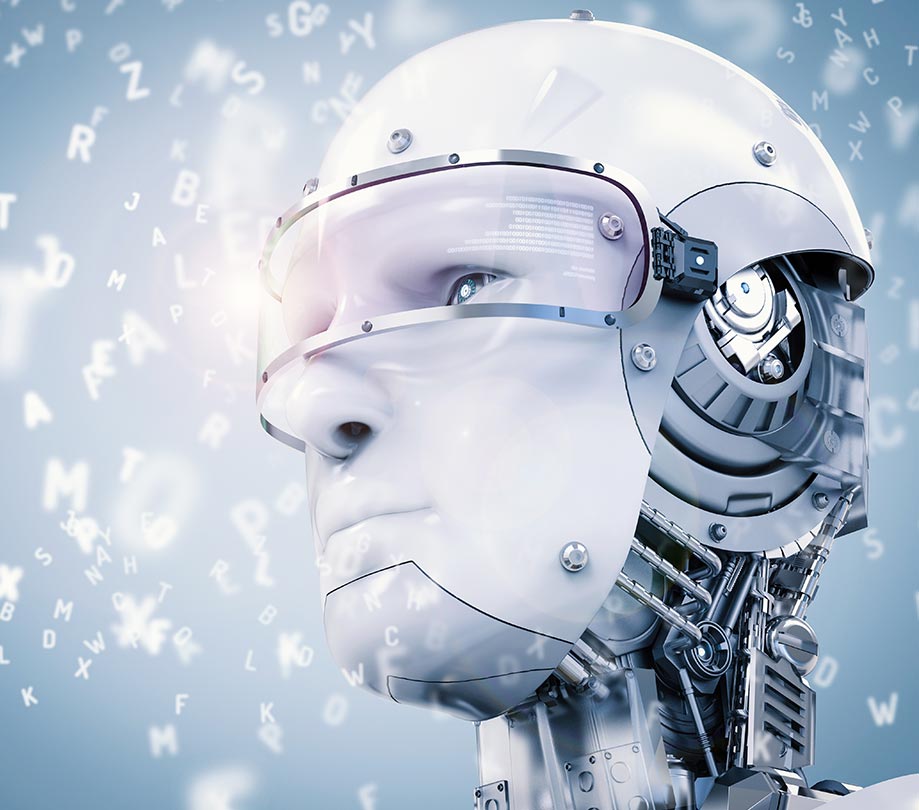 Machine learning gets faster thanks to Lifelong DNN technology

Tuesday, May 15, 2018 by Christian Hargrave



Major improvements to how fast machine learning can be have been announced by Neurala in a breakthrough update to its Lifelong Deep Neural Network (Lifelong-DNN) technology. The update allows for a "significant reduction in training time compared to traditional DNN - 20 seconds versus 15 hour - a reduction in overall data needs, and the ability for deep learning neural ...
---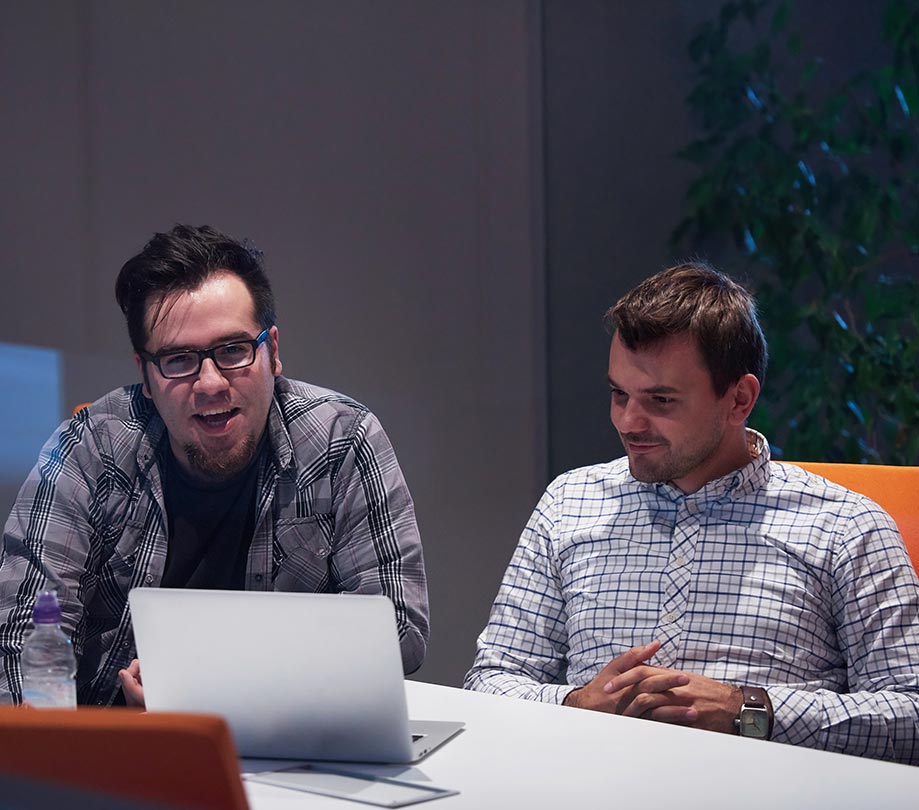 Supporting citizen developers to speed digital transformation

Thursday, May 10, 2018 by Bill Kennedy



More than just a buzz word, companies across the globe are embracing digital transformation to create more efficient organizations not tied to traditional software applications and to forgo the messy paper trail. Digital transformation is dependent on many factors, but in particular, cloud-based technology is largely responsible for fueling the change. Simply put, overt...
---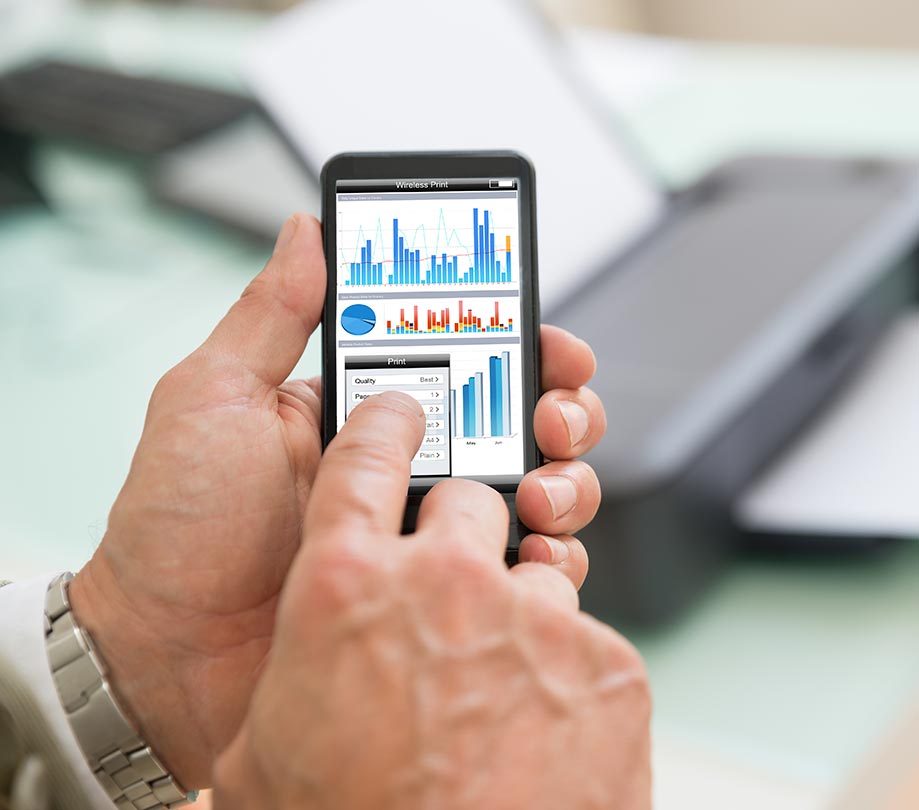 Why developers should add mobile print to apps

Friday, May 4, 2018 by Patrick Chen



Printing has been a major part of history for thousands of years, dating back to ancient Mesopotamia, and despite the rise of digital technologies, it's not going anywhere - in fact, the demand for printing continues to grow, for four major reasons:Despite digital advancements, printing is still the standard. Printed materials such as contracts, government forms and har...
---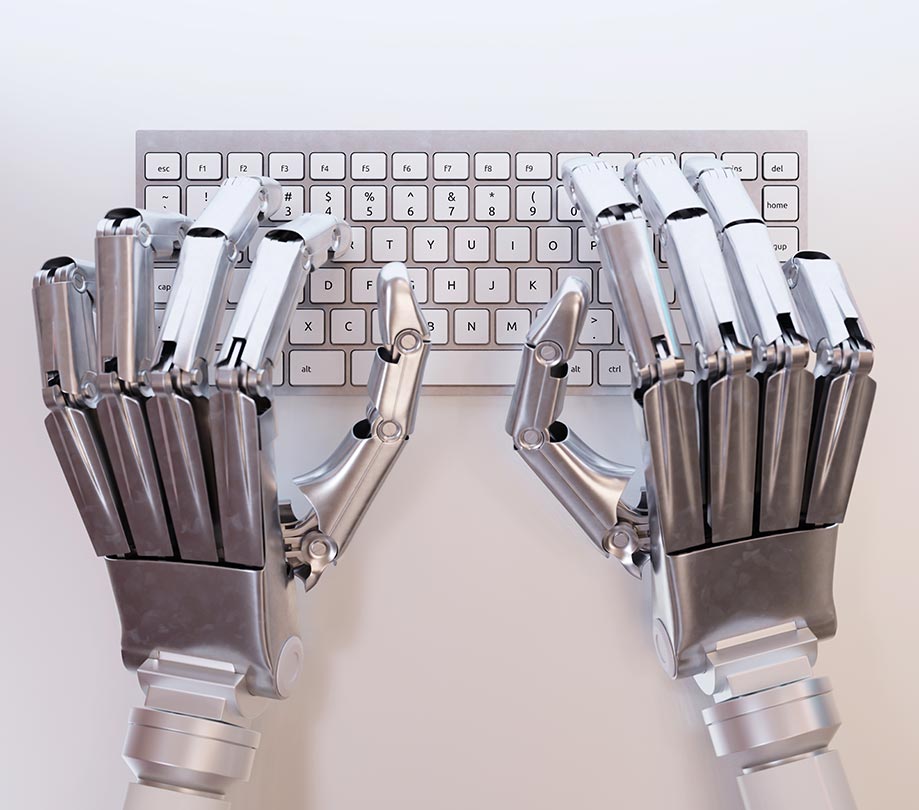 KPMG expands alliance with Appian

Wednesday, May 2, 2018 by Christian Hargrave



Appian and KPMG LLP announced an expansion of their strategic alliance. Together, the companies are focused on making it easier to realize the business value of artificial intelligence (AI) by combining the KPMG Ignite portfolio of AI services with the speed, features, and intelligent automation (IA) capabilities of Appian's low-code platform. KPMG and Appian will expan...
---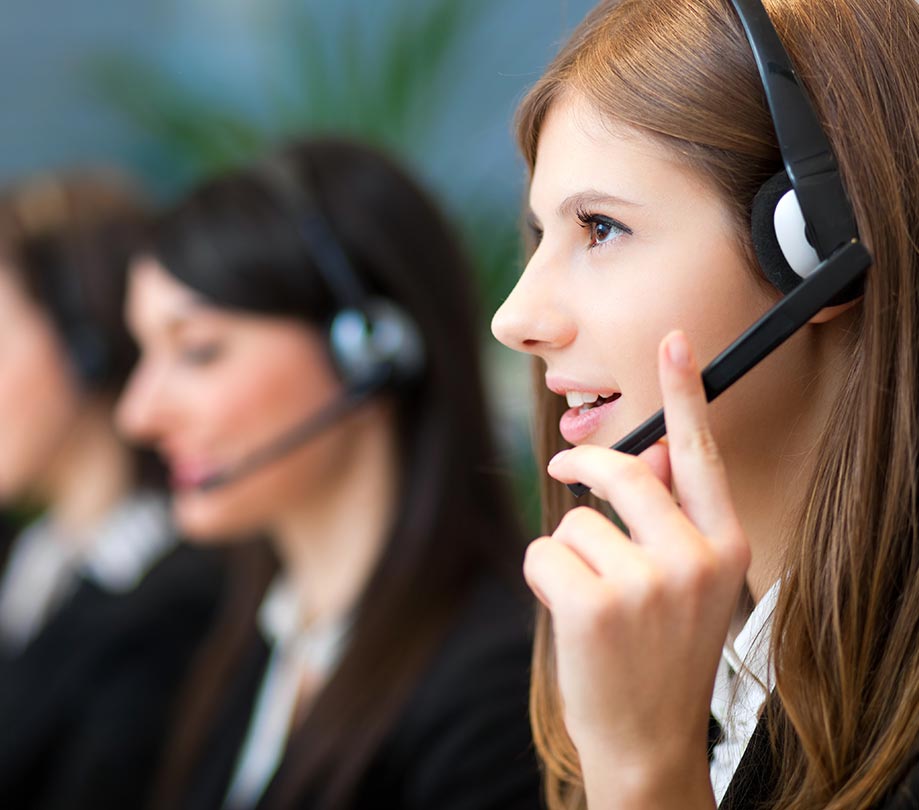 Appian announces the intelligent contact center platform

Monday, April 30, 2018 by Christian Hargrave



Appian has announced a new product for rapidly building contact center solutions. Appian Intelligent Contact Center Platform is a new cloud platform tailored to the unique needs of contact center teams. The new platform inherits all of the core attributes of the Appian platform for building omni-channel customer engagement, case management, and intelligent automation so...
---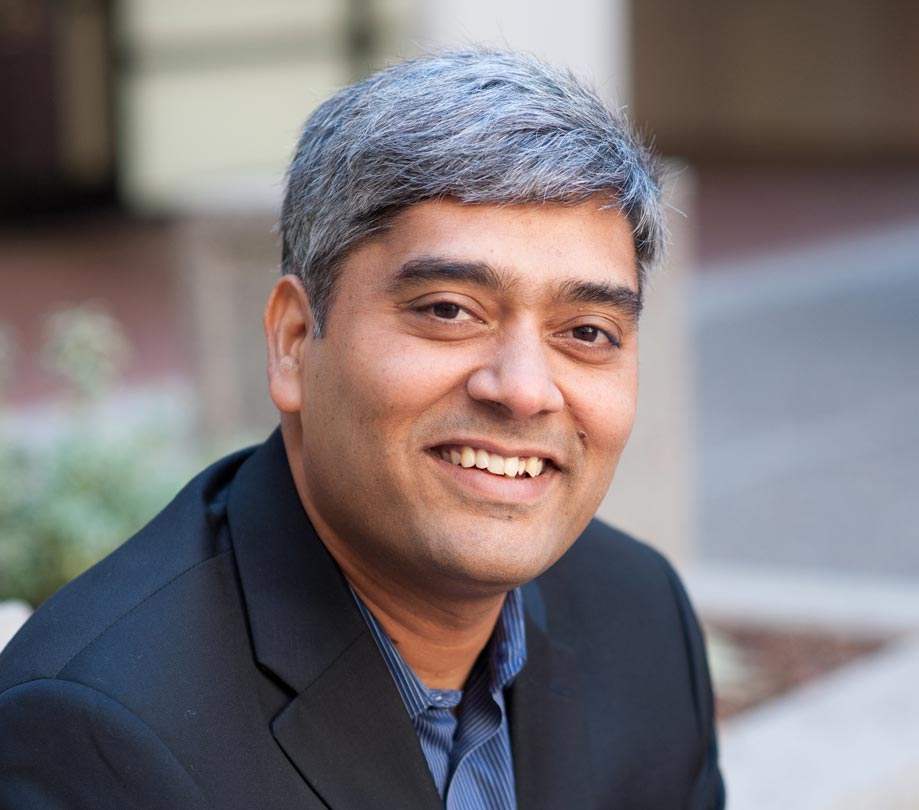 Job automation: Impacts, risks, and the future

Friday, April 27, 2018 by Richard Harris



Automation has been affecting our everyday lives for a long time now. From washing machines cleaning our clothes for us to water coming out of the facet because of a well, we love convenience, and automation makes it all happen.I think every generation has stood on the cliff of change because of automation. When technology is involved, making it working "automatically" ...
---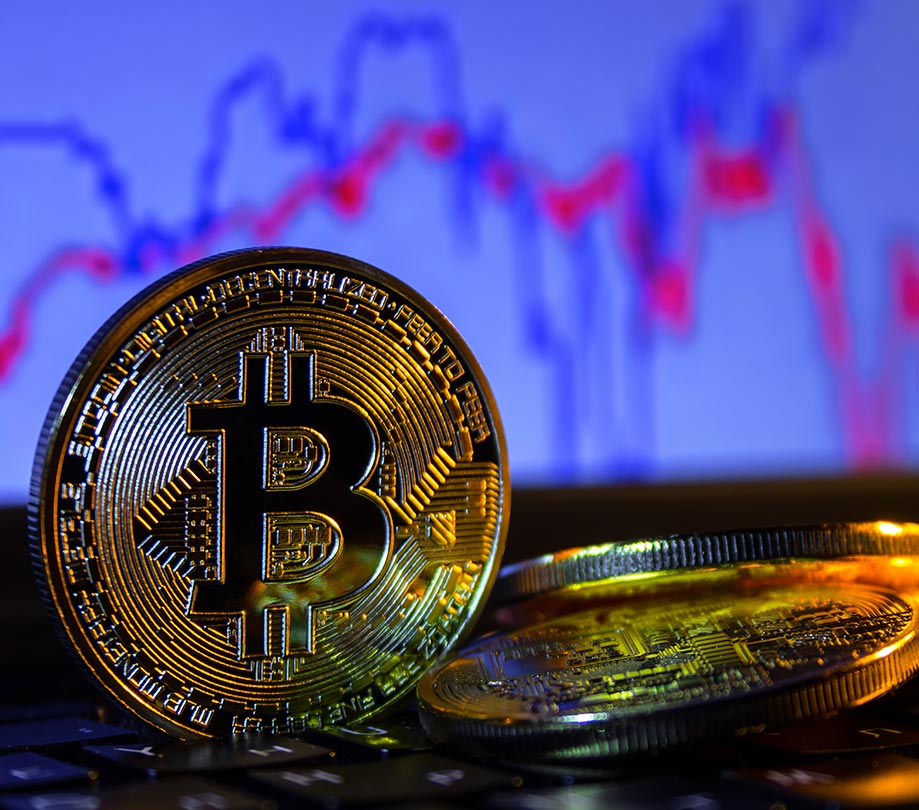 Coinsource attempts to stop Bitcoin fraud

Monday, April 23, 2018 by Richard Harris



Coinsource has announced a partnership with Acuant, a multi-factor KYC / AML authenticator working to improve customer experiences, increase conversion rates, and mitigate fraud at all of Coinsource's Bitcoin ATM machines around the world. Acuant's API and patented technology will now authenticate IDs and passports by applying 50+ forensic and biometric tests, in second...
---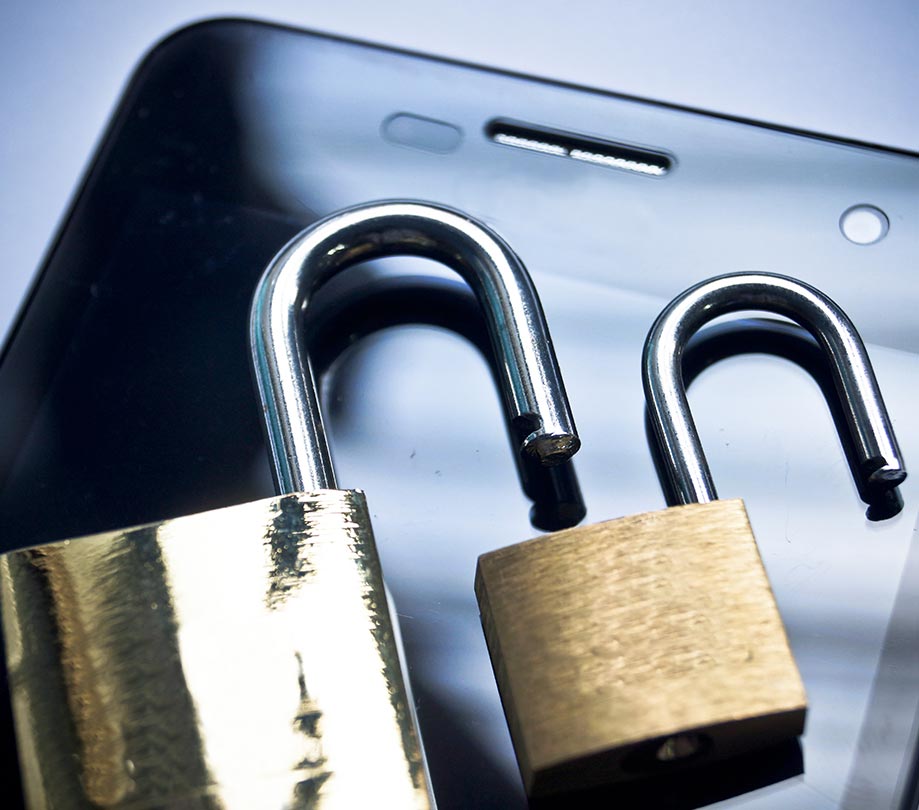 DevOps practices more likely to integrate automated security

Saturday, April 21, 2018 by Christian Hargrave



Sonatype published findings from its 5th annual DevSecOps Community Survey of 2,076 IT professionals. The survey shares practitioner perspectives on evolving DevSecOps practices, shifting investments, and changing perceptions. Survey respondents with mature DevOps practices were 338% more likely to integrate automated security than organizations with no DevOps pra...
---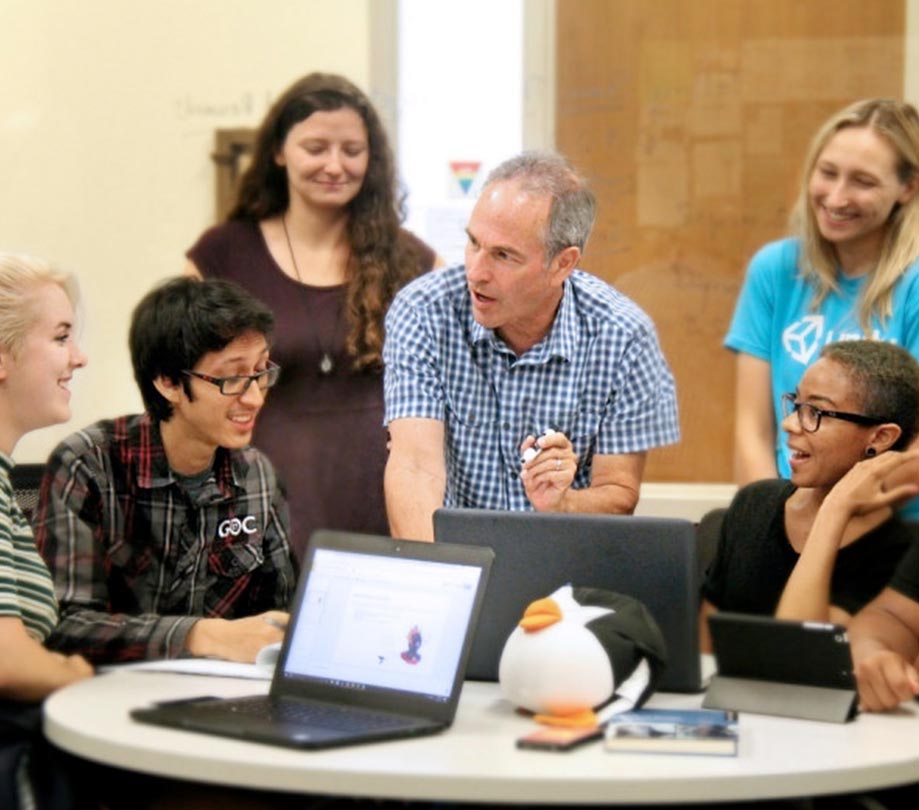 USC Games announces first student games expo

Wednesday, April 18, 2018 by Richard Harris



USC Games announced that its inaugural USC Games Expo will take place on May 9th, presented by Los Angeles-based mobile games company Jam City, a developer of mobile games like Cookie Jam, Panda Pop and Harry Potter: Hogwarts Mystery. The event will provide a hands-on look at the future of interactive entertainment, showcasing games and innovations created by the next g...
---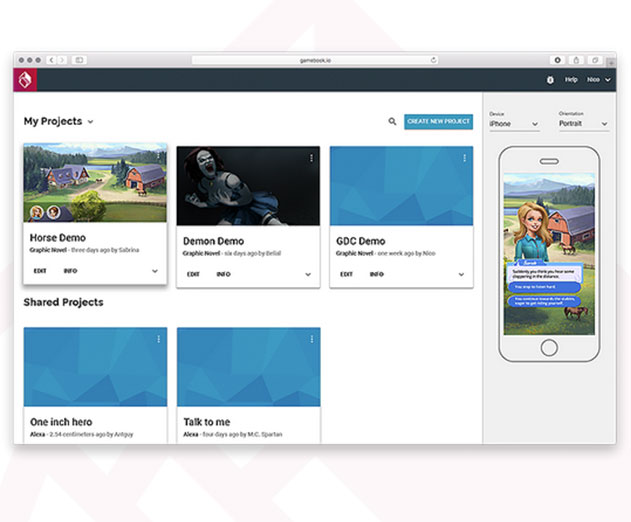 Make interactive stories for mobile with Gamebook.io

Wednesday, April 4, 2018 by Richard Harris



Gamebook has announced its new production software for the quick creation of high-quality, episodic, interactive stories, such as "choose your own story" style mobile games, interactive audio dramas, interactive books and apps, eLearning apps, and more.GameBook.io is designed for anyone who wants to quickly create interactive stories, including storytellers with little ...
---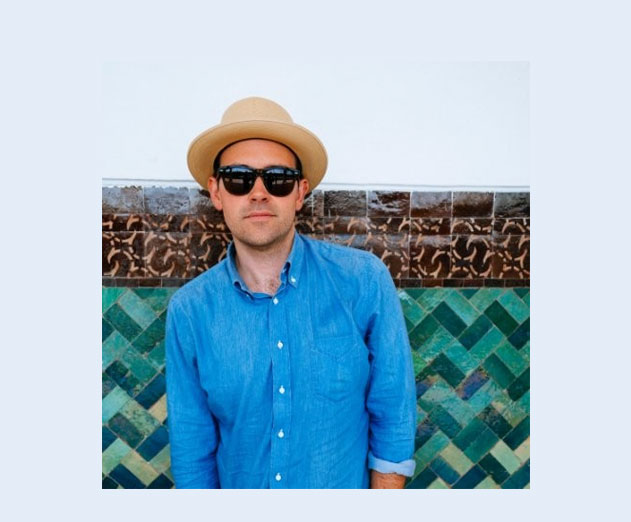 Ember talks about their JavaScript framework

Friday, March 30, 2018 by Richard Harris



The EmberConf, now in their 5th year, recently took place in Portland where all things Ember were talked about during the 3 day event. There was advanced Mirage training, Broccoli.js tutorials, chats about progressive web apps, and lots of talk about Ember.js - especially the new release of 3.0.Tom Dale, a senior staff engineer at LinkedIn, is one of the founders and cr...
---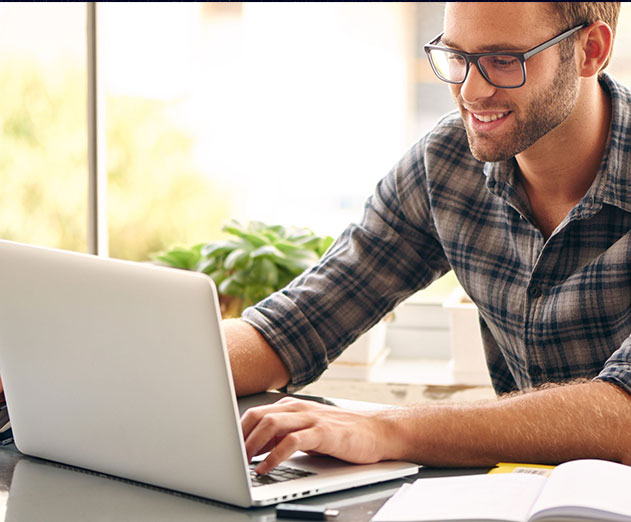 Learning to code with Salesforce

Friday, March 23, 2018 by Richard Harris



While accessible technology is a must to elevate developers, developers also need better educational resources. Learning needs to be bite-sized, continuous, flexible and fun. That is why Salesforce says they launched Trailhead, the free online learning platform, that takes learners on guided, hands-on journeys to learn today's in-demand skills. The pace of innovat...
---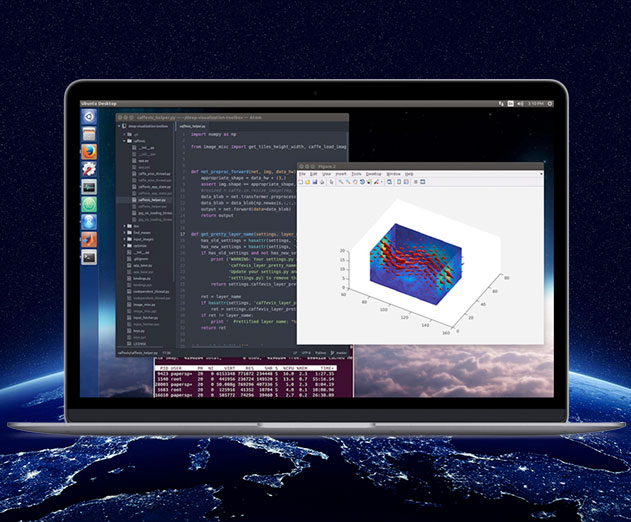 Enterprise AI tools launched by Paperspace

Thursday, March 22, 2018 by Christian Hargrave



Paperspace has announced the launch of Gradient to put the power of artificial intelligence into the hands of every developer. With Gradient, AI and Machine Learning developers of all levels can tap into a dedicated cloud of AI solutions for building, training and deploying machine learning applications."There's no denying that AI is the future of every industry, but to...
---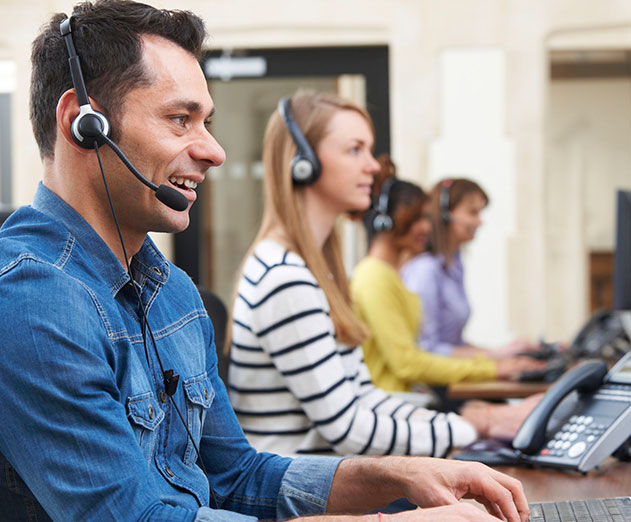 Mitel certifies Enghouse quality management suite

Tuesday, March 20, 2018 by Christian Hargrave



Enghouse Interactive has announced that Mitel has certified Enghouse Interactive's Quality Management Suite version 7.1 for MiVoice Business 8.0 SP1, MiVoice Border Gateway 10.0 and its Secure Resource Connector (MBG/SRC). Enghouse Interactive's Quality Management Suite (QMS) is comprised of three modules: Call Recording for interaction recording and live monitoring; Ag...
---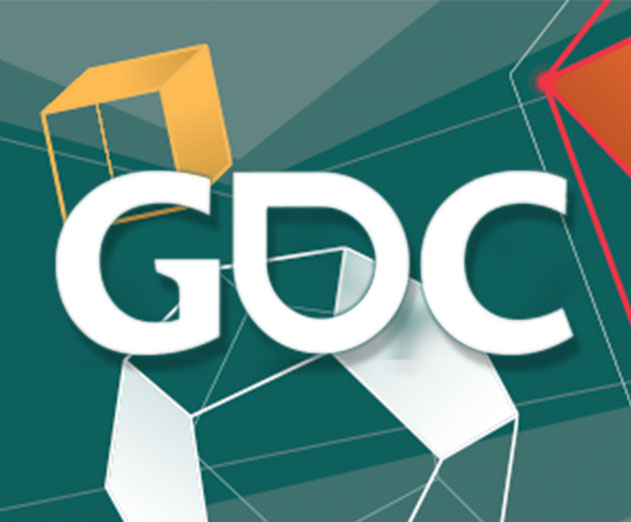 GDC 2018 is better than ever

Tuesday, March 20, 2018 by Richard Harris



The 2018 Game Developers Conference (GDC) kicked off its 32nd edition at the Moscone Convention Center in San Francisco. Adding to GDC's lineup of lectures, tutorials, roundtable discussions and networking events, GDC 2018 will feature the Vision Track, a series of mini-keynotes designed to provoke and inspire, which will be presented by speakers including Supercell's C...
---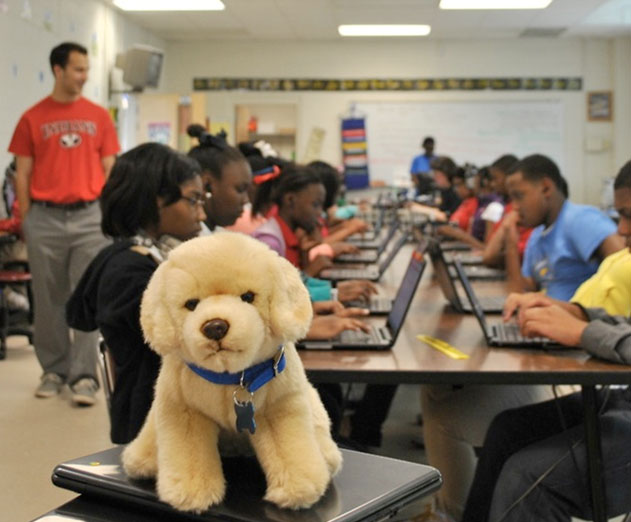 CodeHS announces Code Missouri Schools program

Wednesday, March 14, 2018 by Richard Harris



CodeHS, a San Francisco-based computer science teaching platform, has announced the rural Missouri school districts who have been selected as partners to participate in Code Missouri for the 2018-2019 and 2019-2020 school years.The pilot school for Code Missouri is Fayette High School, where math teacher Kevin Pekkarinen is teaching the class. According to Kevin, "This ...
---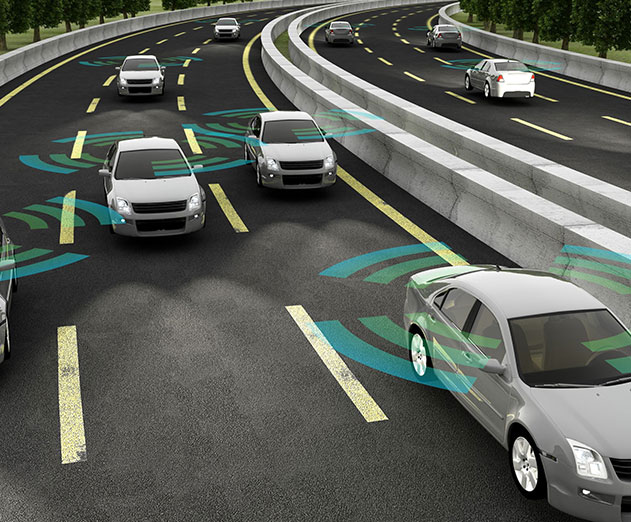 Sensor Fusion Annotation autonomous vehicle API launches

Friday, February 16, 2018 by Richard Harris



Scale API has launched its Sensor Fusion Annotation API for LIDAR and RADAR point cloud data, which accelerates the development of perception algorithms for autonomous vehicles. Dozens of automobile OEMs and self-driving car companies (such as GM Cruise and Voyage) already use Scale API's comprehensive Image Annotation APIs to produce premium training datasets for their...
---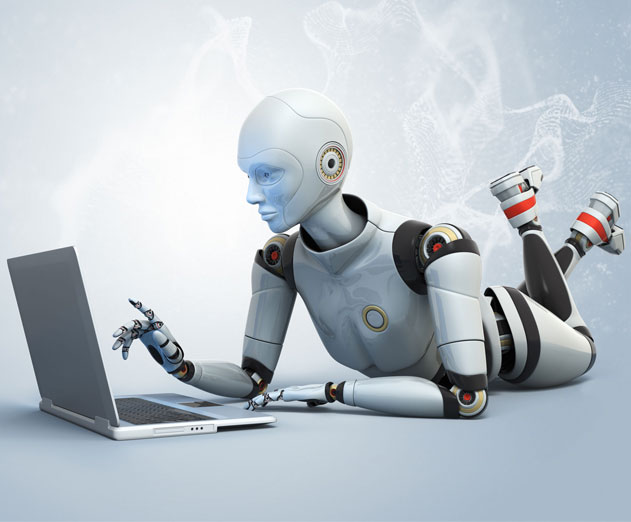 Learning AI to stop the Terminator from taking your job

Tuesday, February 13, 2018 by Richard Harris



For me the mention of AI and machine learning shoots my thoughts right into the "Terminator" movies, and the great struggle to maintain human existence in the year 2029. The film series is based around a giant AI computing superintelligence named "Skynet", which is essentially in control of the entire Earth, and a legion of robots that want to destroy anything that thre...
---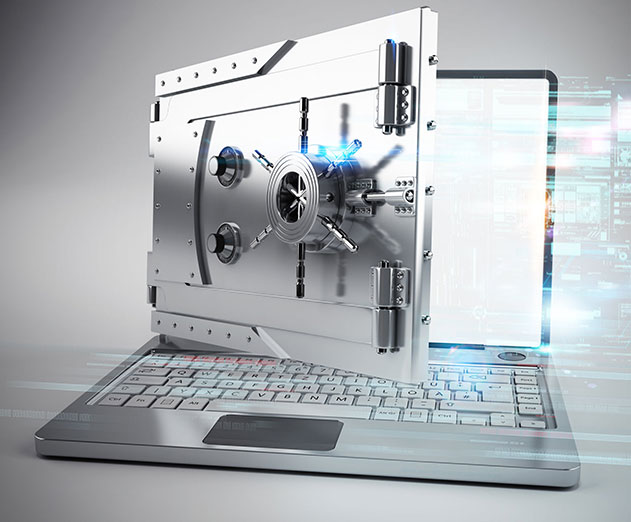 Enterprises need a software security program

Tuesday, January 30, 2018 by Sammy Migues



The answer to the "why" enterprises need a software security program question is pretty straightforward. There are no circumstances under which any but the smallest firms can expect a collection of independent activities - a pen test here, an hour of training there, some free tools that may or may not work as advertised - will consistently result in appropriately secure...
---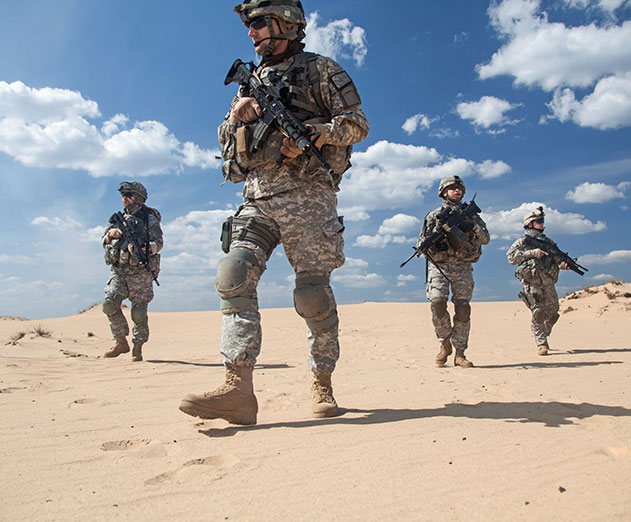 US Military offers BrainHQ brain training to all personnel

Wednesday, January 24, 2018 by Richard Harris



In recognition of recent breakthroughs in brain science, every soldier, sailor, airman and marine in the US Armed Forces will now have access to computerized brain training and assessments from Posit Science, through its BrainHQ web, phone and tablet apps.Library distributor Demco Software made the arrangements with the US Department of Defense through the library syste...
---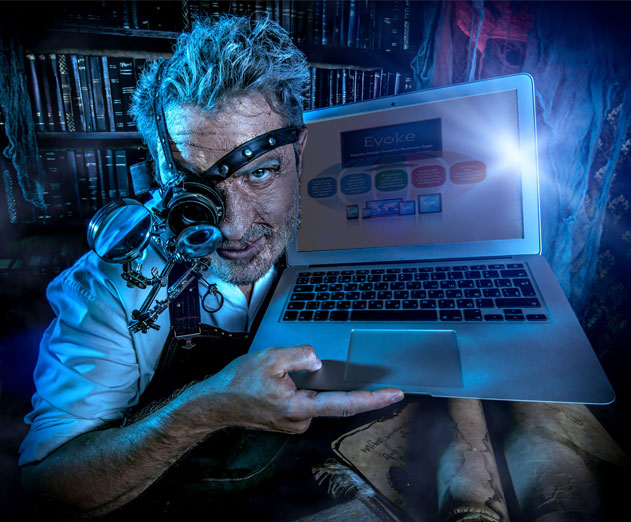 Reasons to consider low code development in 2018

Wednesday, January 24, 2018 by Malcolm Carroll



A recent survey of IT leaders from analysts Forrester estimated that the low code development market will be worth $15 billion by 2020, highlighting that low-code development platforms speed up application delivery, dramatically improving the ability of the IT departments to respond to business demands.One of the key areas of use will be in the development of mobile app...
---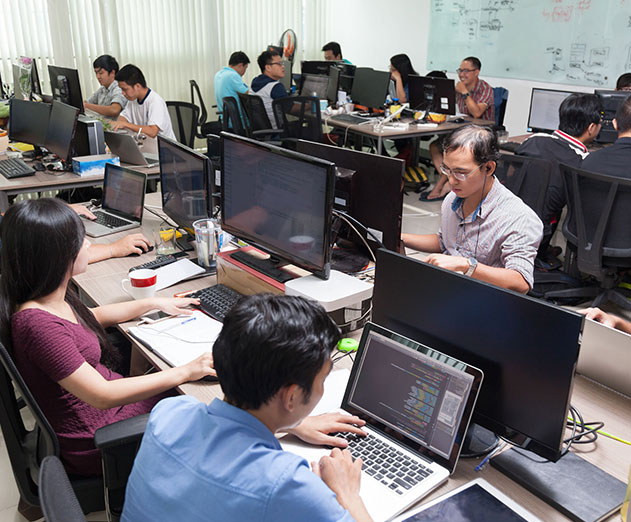 Kony introduces a new Base Camp to app developers

Tuesday, January 23, 2018 by Richard Harris



Kony, Inc. has announced the launch of Kony Base Camp, a curated online community designed to empower both professional and citizen developers to gain the modern IT skills needed to accelerate the development and delivery of omni-channel apps.The pace and demands of today's digital business environment has resulted in an increasing IT skills gap - one that hinders profe...
---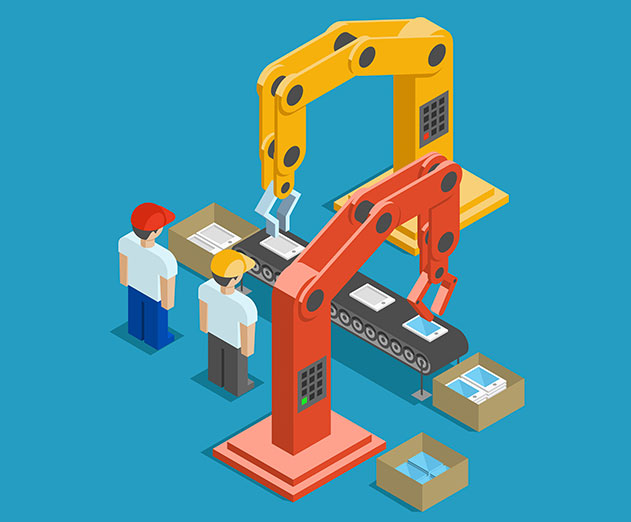 6 ways your company could be using automation software

Friday, January 5, 2018 by Steve Allen



When it comes to robots and our future as human beings, there are two different directions your imagination might take you. On one hand, you've probably watched terrifying imaginings of machines turning against mankind in films like The Matrix and The Terminator. In contrast, if you look around at the real world, you see can the reality of machines working side by side ...
---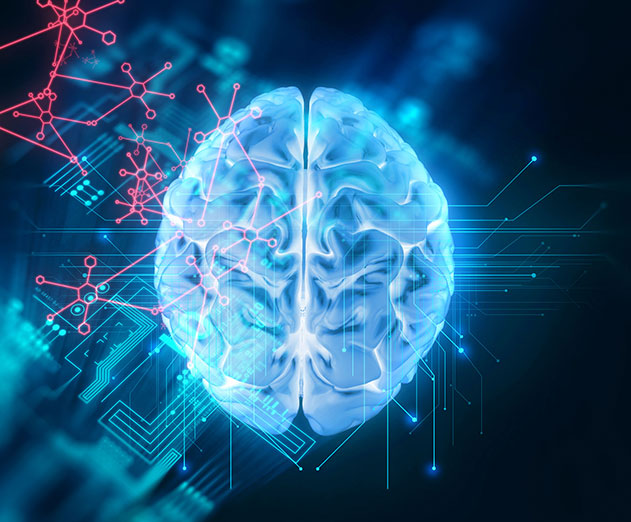 How human assisted AI may be the future

Tuesday, December 26, 2017 by Richard Harris



Self-driving (autonomous) cars, robotic hotel concierges, and Amazon's intelligent delivery drones - it's hard to minimize the potential impact that artificial intelligence (AI) and machine learning (ML) promise. Business leaders are all aflutter about AI's potential for providing game-changing impact to their industries. AI is also gaining attention for the perceived t...
---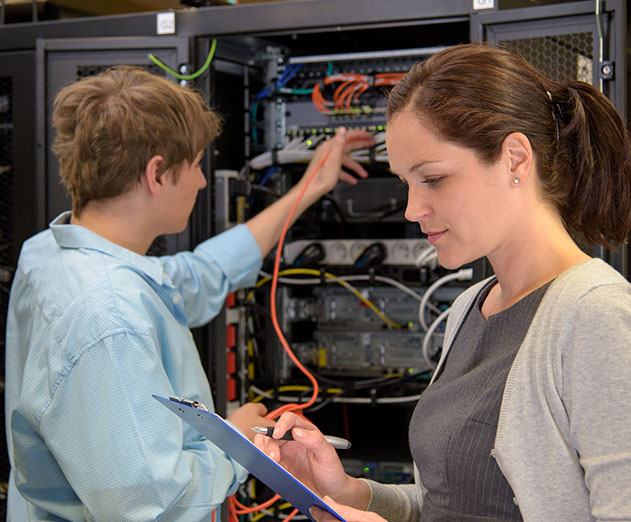 Citizen developers are on the rise

Thursday, December 7, 2017 by Christian Hargrave



Kintone has announced the results from a new report on low-code application platforms, "The Rise of the Citizen Developer: 2017 Low-Code Adoption Survey." Partnering with Unisphere Research, business and IT leaders from organizations of all sizes and across many industries, including the public sector, technology, banking/finance, healthcare, and more, were surveyed on ...
---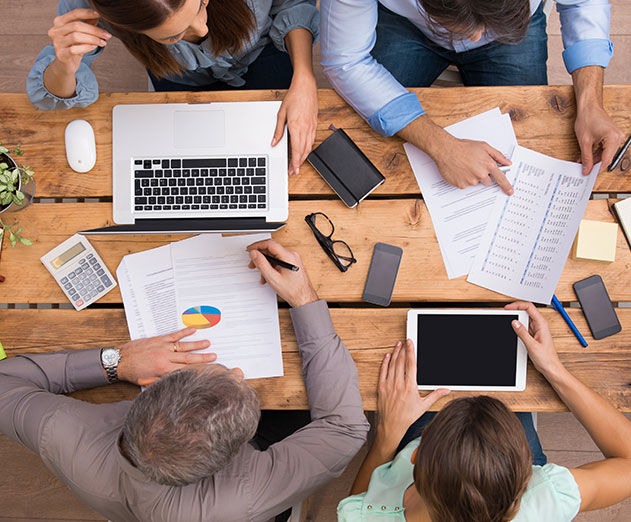 Diversity of thought is key to successful dev teams

Wednesday, November 29, 2017 by Steve Davis



Could a philosophy graduate be your next CTO? If the latest trend in developer talent is anything to go by, the traditional route to developer success could soon be blown wide open.The typical view of "engineers" creating tomorrow's technology today is of hoodie-wearing Ivy League computer science graduate geniuses, toiling away on code. That stereotype is not without j...
---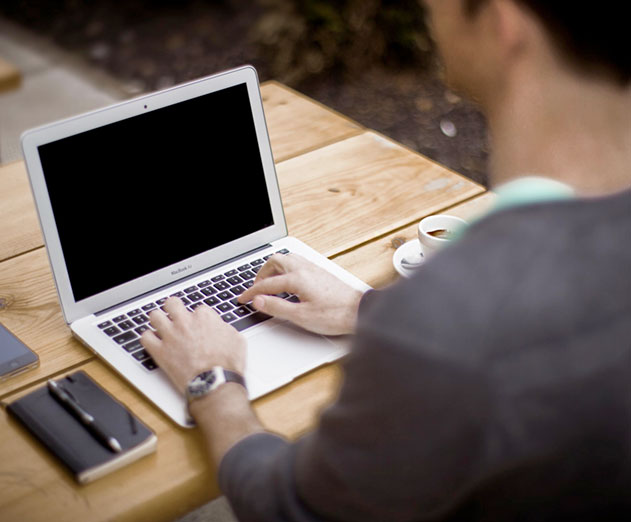 Geektastic launches to help companies find developers

Friday, November 17, 2017 by Christian Hargrave



60% of UK companies face a skills gap within their tech departments and cannot fill positions quickly enough to meet demand. To solve this major challenge, London startup Geektastic has launched a new technology platform supported by a global community of skilled software engineers, who are offering unique peer-reviewed coding challenges to evaluate developers, to suppo...
---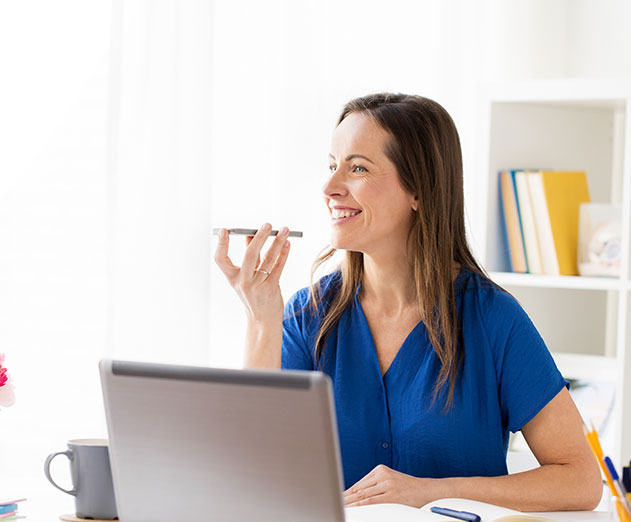 Voice to text in multiple languages for speech-enabled apps

Monday, November 13, 2017 by Rebecca Ray



It seems that our fingertips will finally get some rest from the constant tap-tap-tap on keyboards that continue to shrink beyond recognition. Companies such as Amazon, Baidu, Google, and Microsoft are working to take us into a voice-activated future. Their speech-enabled platforms are designed to support natural language conversations with the devices, gadgets, sensors...
---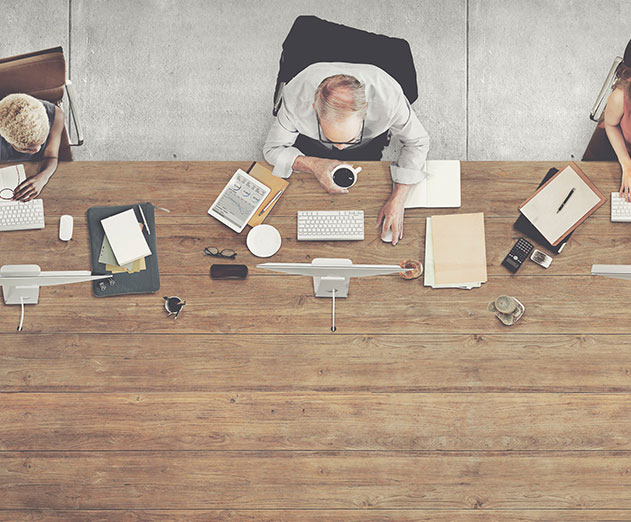 Developers should welcome low-code tools

Thursday, November 9, 2017 by Mike Fitzmaurice



Will the proliferation of low-code tools on the market end up driving app developers into obsolescence? Or should developers welcome these resources and the "citizen developers" who use them? One part of that answer is clear: Low-code tools won't be putting developers out of a job; on the contrary, they have the potential to help developers do better work. But that requ...
---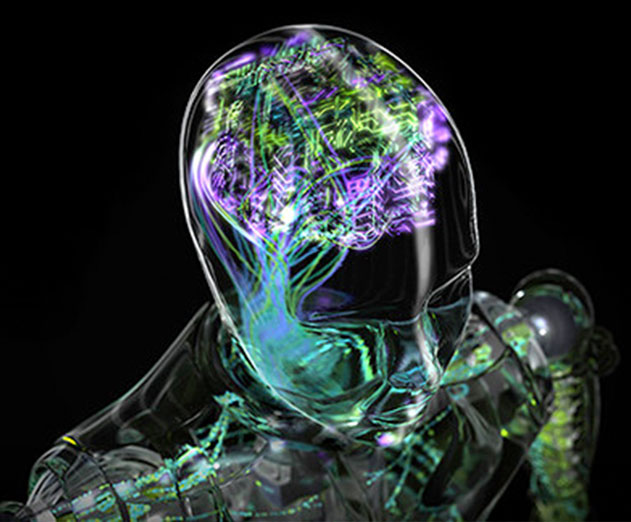 NVIDIA teaching developers about the power of AI

Friday, November 3, 2017 by Richard Harris



NVIDIA has announced a broad expansion of its Deep Learning Institute (DLI), which is training tens of thousands of students, developers and data scientists with critical skills needed to apply artificial intelligence. "The world faces an acute shortage of data scientists and developers who are proficient in deep learning, and we're focused on addressing that need," sai...
---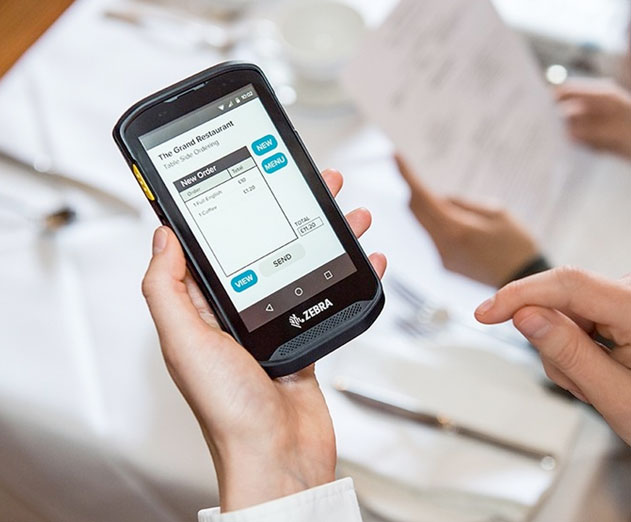 Zebra to introduce first SMB Mobile Device

Tuesday, October 31, 2017 by Christian Hargrave



Zebra Technologies Corporation has introduced the TC20, a rugged, value-driven mobile computer designed to meet the specific needs of small-and-medium-sized businesses (SMBs). The TC20 is a light, durable and long-lasting mobile device developed for indoor use for SMBs in sectors such as retail and hospitality. With the TC20, SMBs can now enjoy business-ready functions ...
---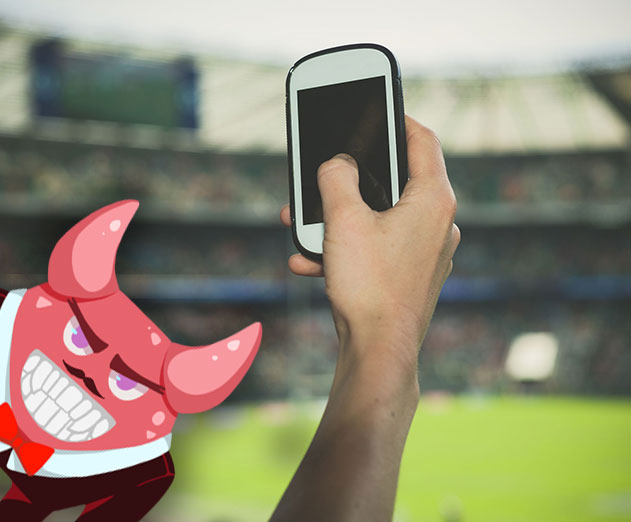 Crossfield Digital talks sports apps and feature creep

Thursday, October 26, 2017 by Richard Harris



Crossfield Digital, a New York headquartered development stsudio, is a member of the RSE Ventures family of companies. Crossfield boasts clients like the International Champions Cup, Red Bull Global Rallycross and Bleacher Report, but is equally experienced with entrepreneurs in a broad range of industries who are trying to build exciting new products. Last month, ...
---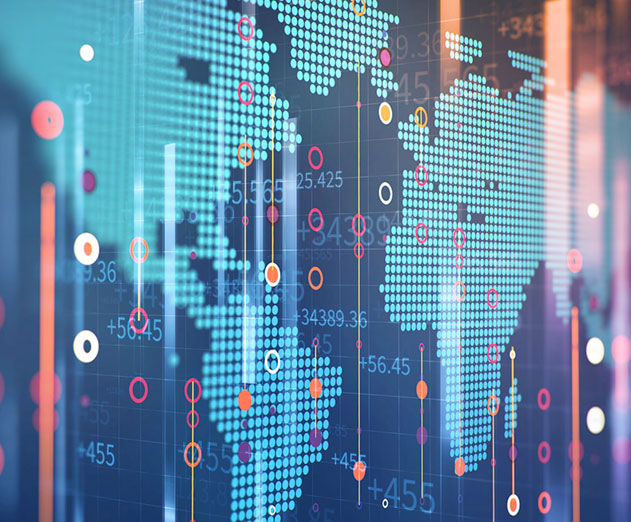 Community Data License Agreement announced by Linux Foundation

Wednesday, October 25, 2017 by Christian Hargrave



The Linux Foundation has announced the Community Data License Agreement (CDLA) family of open data agreements. In an era of expansive and often underused data, the CDLA licenses are an effort to define a licensing framework to support collaborative communities built around curating and sharing "open" data. Inspired by the collaborative software development models of ope...
---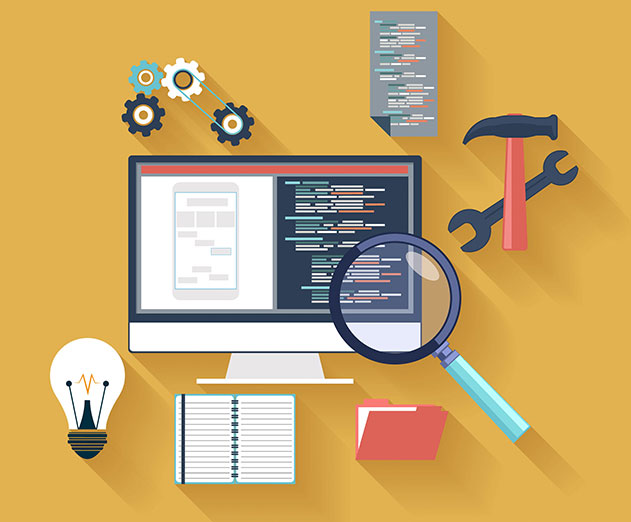 Low code and no code app development benefits

Wednesday, October 25, 2017 by Richard Harris



No-code and low-code platforms serve development projects in a myriad of different ways. It's all about assessing a business user's ability and the problem at hand to determine the best approach for the job.That's why we had a chat with John Carione, Product Marketing strategy at Quick Base to learn more about No-code and Low-Code application development.ADM: We've hear...
---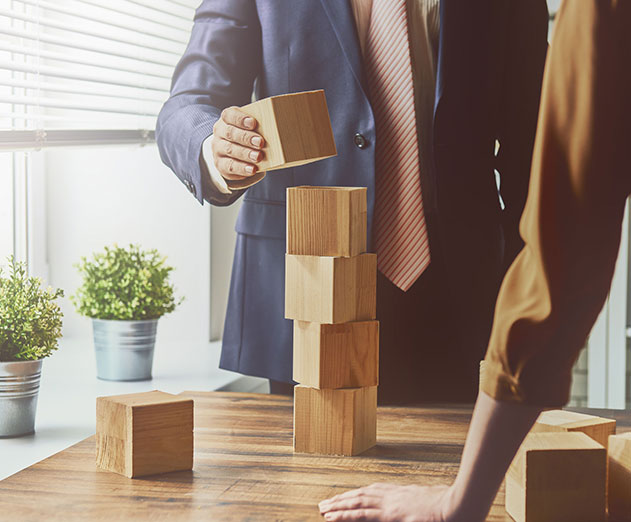 DevOps enjoying moment in the sun

Monday, October 23, 2017 by Richard Harris



KMS Technology has completed a survey of more than 200 IT professionals who participated in DevOps implementations in the past year. The survey, which was conducted in September, sought to clarify the goals set and challenges experienced by IT professionals during these deployments. A key takeaway was that in order for DevOps to be successful, companies needed a well th...
---
Automotive startup competition 2017 finalists

Monday, October 9, 2017 by Richard Harris



The Los Angeles Auto Show (LA Auto Show) and AutoMobility LA has announced the finalists for its 2017 Top Ten Automotive Startups Competition (Top Ten) presented by Magna International, Inc. Selected from nearly 300 applicants, these innovative finalists were chosen based on a number of different criteria including the potential to greatly impact the daily transportatio...
---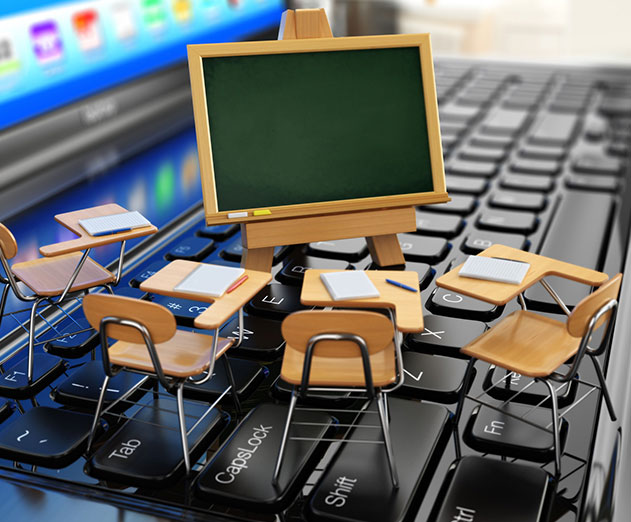 EdTech offers free courses for DACA Dreamers

Thursday, October 5, 2017 by Richard Harris



OpenClassrooms has announced the launch of its curriculum in the United States. Learning opportunities for prospective students at every level - from novice to seasoned tech pro - are now available for the following career paths: iOS Developer, Android Developer, Ruby Developer, Front-end Developer and Product Management, enabling students to land careers in some of tod...
---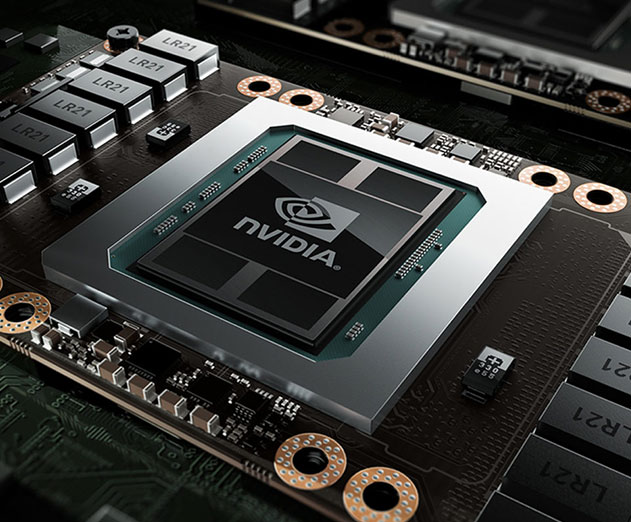 Oracle to use the new NVIDIA Tesla GPU

Wednesday, October 4, 2017 by Richard Harris



Oracle has announced that it will be using the latest Tesla GPU accelerators for its public cloud at Oracle OpenWorld, Don Johnson, the company's senior vice president of product development. Additionally, he said Oracle will expand its cloud offerings to include Tesla V100 GPUs."We're working closely with NVIDIA to provide the next generation of accelerated computing t...
---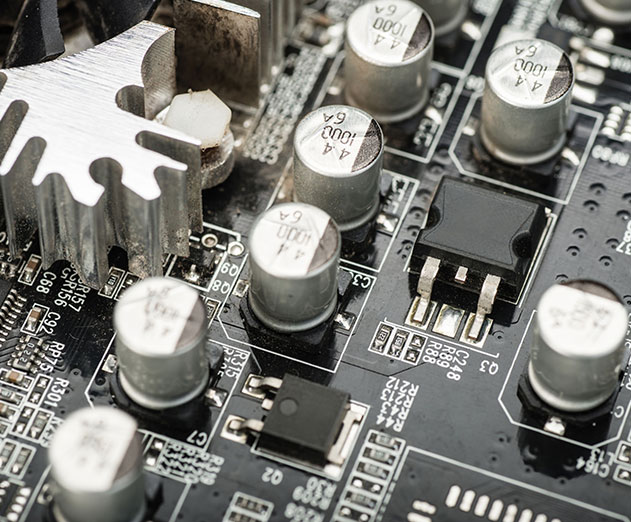 Google Cloud expands NVIDIA GPU offerings

Monday, October 2, 2017 by Christian Hargrave



In a recent post in on the Google Cloud Platform Blog written by Chris Kleban and Ari Liberman, Product Managers for Google Compute Engine, Google has announced new updates to their Cloud GPUs, namely: the platform is now using NVIDIA P100 GPUs in beta, and that the NVIDIA K80 has now been released for general availability.In the blog post, Google had this to say about ...
---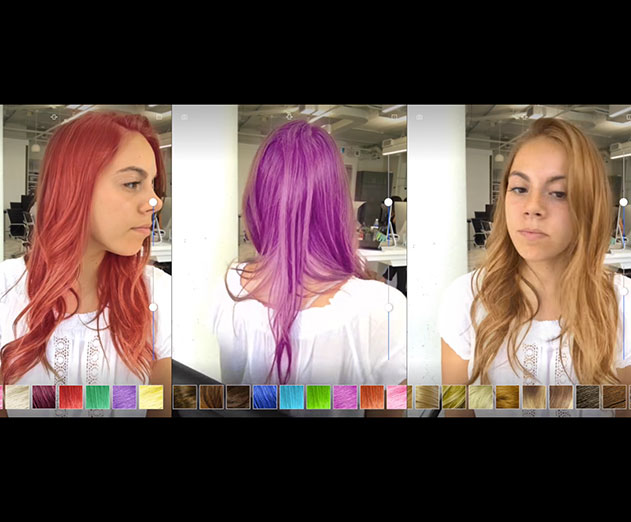 AR and deep neural networks collide to provide ModiFace

Thursday, September 28, 2017 by Christian Hargrave



ModiFace has announced a new live video based hair tracking and hair color simulation technology utilizing a deep neural network architecture. The new deep learning architecture utilizes a set of collaborative neural networks to detect hair in each video frame and to adjust the coloration of hair in a photo-realistic way. The implementation also utilizes the latest mach...
---
The Google adoption case was just presented

Thursday, September 28, 2017 by Richard Harris



ilegra will be participating in the Gartner Symposium/ITxpo 2017 and presenting results Whirlpool Latin America reached with the migration of the communication and collaboration platform for Google. The case will be exhibited by Whirlpool Latin America's CIO, Renata Marques, on October 3rd, at 10:30am.During Whirlpool's presentation, which owns KitchenAid, Brastemp and ...
---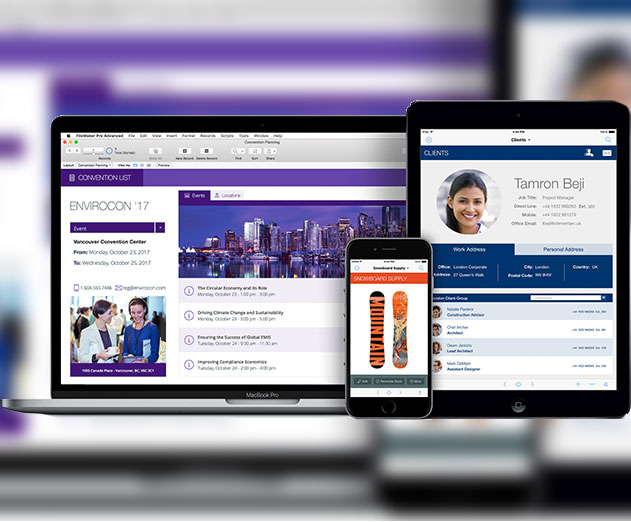 FileMaker not for dummies

Thursday, September 21, 2017 by Andy LeCates



Organizations large and small are looking for cost-effective alternatives that will provide the agility and productivity they need on the path to digitization. Hence the growing popularity of low-code and no-code development platforms. As more vendors come to market with these platforms, it can be tempting to dismiss these as "dumbed down" or amateur app development. Th...
---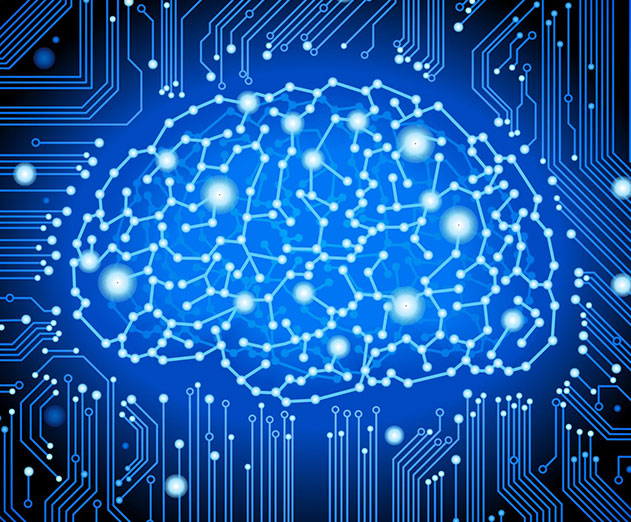 The impact of AI on the nearshoring market

Tuesday, September 19, 2017 by Richard Harris



Artificial Intelligence solutions, such as machine learning and deep learning algorithms, and chatbots, are fast becoming a business necessity for organizations everywhere, helping them make data-driven predictions to improve business outcomes, enhance customer service and to improve business workflow. But as a nascent and complex technology, it's difficult for companie...
---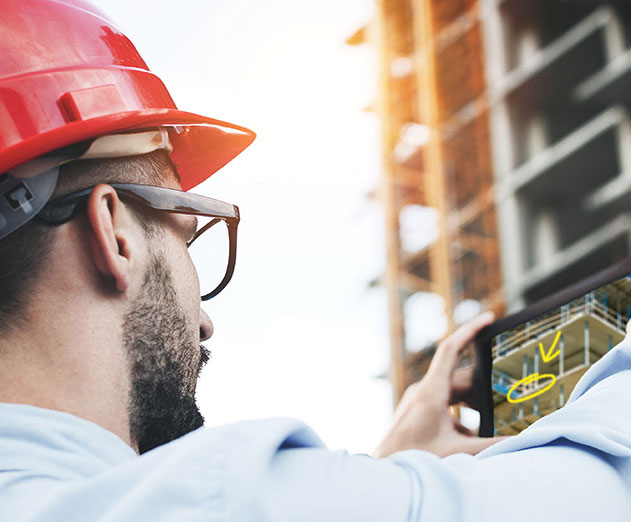 Coresystems-SightCall partnership brings AR to field service

Monday, August 28, 2017 by Christian Hargrave



Coresystems, a provider of cloud-based field service and workforce management software, has announced its partnership with SightCall, a video communications cloud platform. The partnership will bring the augmented reality (AR) functionalities of SightCall's Video Assistance to Coresystems' field service solution, allowing for field technicians to leverage augmented remo...
---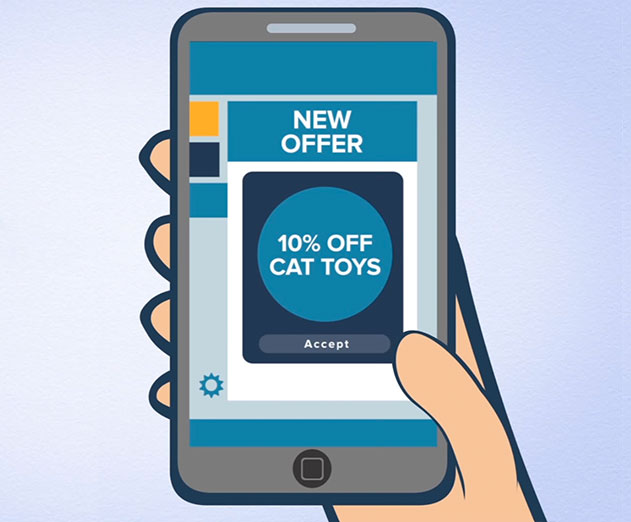 OfferCraft and Swinomish Casino launch new gamified campaigns

Friday, August 25, 2017 by Christian Hargrave



OfferCraft has teamed up with Swinomish Casino & Lodge in Anacortes, Washington, to launch weekly gamified offers that customers can play on their website, in email and via social media. And each week, the Swinomish Team offers a live look at each game on Facebook.The games, themed around a movie series, summer holidays and casino amenities and anniversaries, have b...
---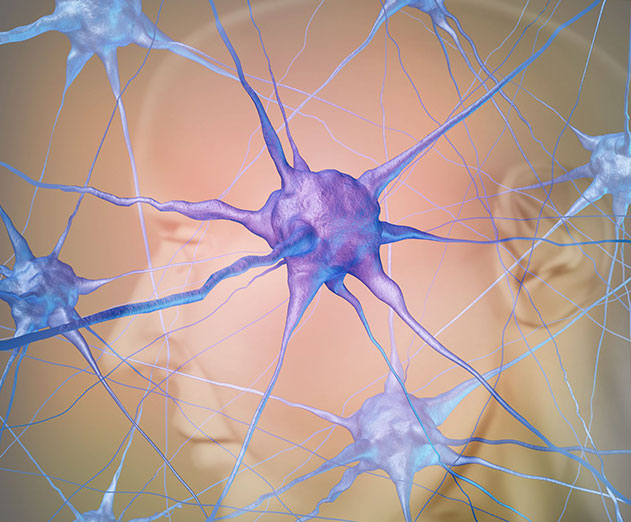 Reversing Alzheimers effects with BrainHQ and the Bredesen Protocol

Thursday, August 24, 2017 by Christian Hargrave



Posit Science, the maker of BrainHQ online brain training exercises and assessments, and MPI Cognition, the organization disseminating the Bredesen Protocol for treating cognitive decline and those at risk for cognitive decline, has announced that BrainHQ will be made available to every patient enrolled in the Bredesen Protocol.Dr. Dale Bredesen, co-founder of MPI Cogni...
---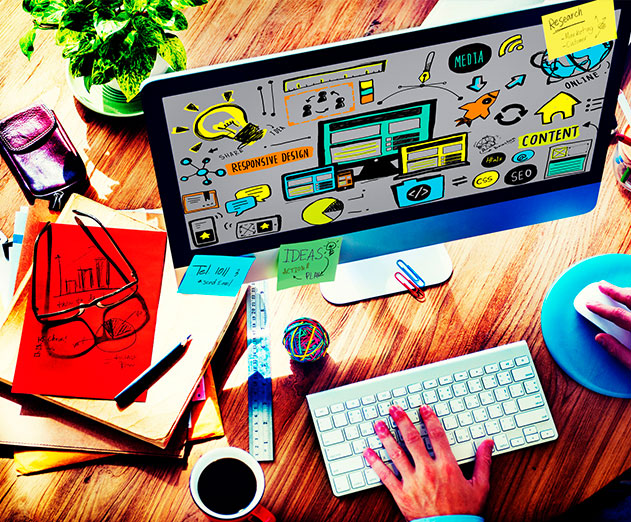 Web professionals reporting client growth says GoDaddy

Wednesday, August 16, 2017 by Richard Harris



A survey of web developers and designers finds that the web professional industry continues to boom two decades after the emergence of the Internet. Rapid growth in clients is fueled by the retail and travel industries, according to a new global research study commissioned by GoDaddy.The industry study, conducted in the United States, Germany, United Kingdom, India, Bra...
---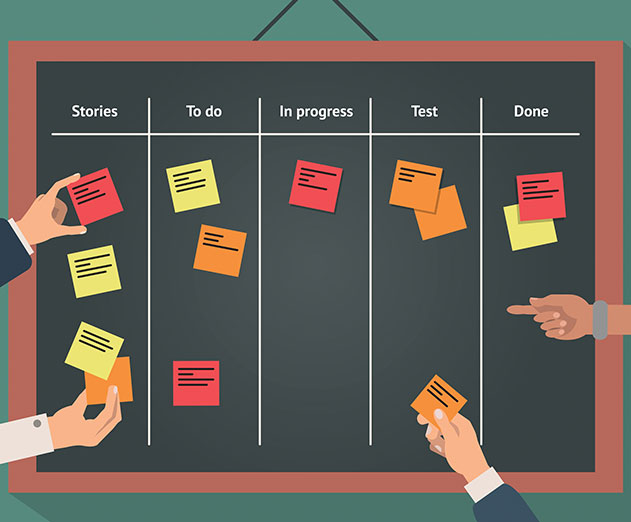 5 Agile practices to keep pace with digital transformation

Friday, August 11, 2017 by Ronit Eliav



Disruptive, continuous change is now the norm. Online companies like Uber, Airbnb and Netflix have transformed the transportation, hospitality and entertainment industries with disruptive technologies and services that couldn't have been conceived just ten years ago.However, enterprise organizations have been slower to respond. While customer facing web and mobile appli...
---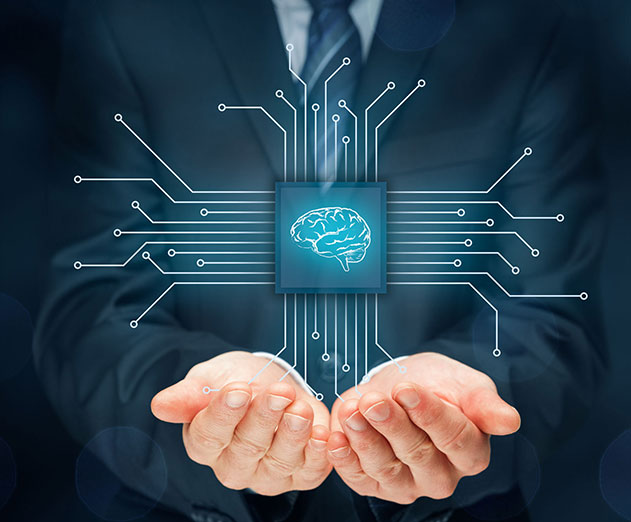 IBM breaks image recognition software speed record

Thursday, August 10, 2017 by Richard Harris



IBM Research has unveiled new deep learning software that has enabled record-breaking image recognition capabilities - and is releasing a beta of the software for AI developers to build more accurate AI models and deliver better predictions.The software and new record represents a milestone in making Deep Learning much more practical at scale. Namely, IBM researchers ha...
---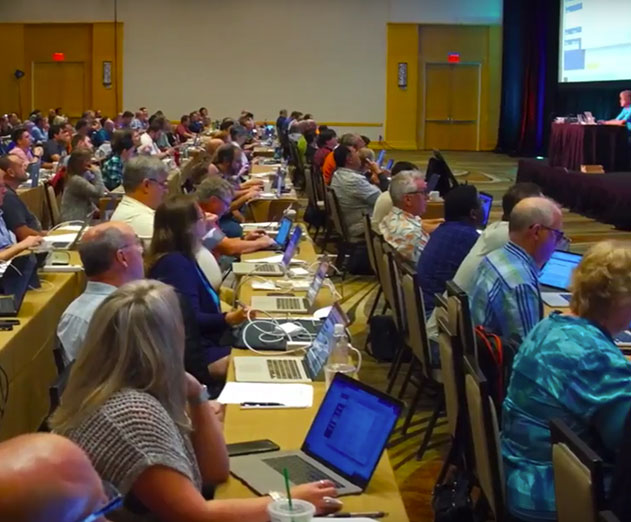 Learn FileMaker with help from new Custom App Academy

Thursday, August 10, 2017 by Richard Harris



FileMaker, Inc. has announced the launch of its Custom App Academy and FileMaker Developer Conference videos designed to help individuals learn to build custom apps using their Platform.The new Custom App Academy includes video tutorials with step-by-step guidance tailored to the learner's level:- Fundamentals: Provides an overview of their Platform and the basic naviga...
---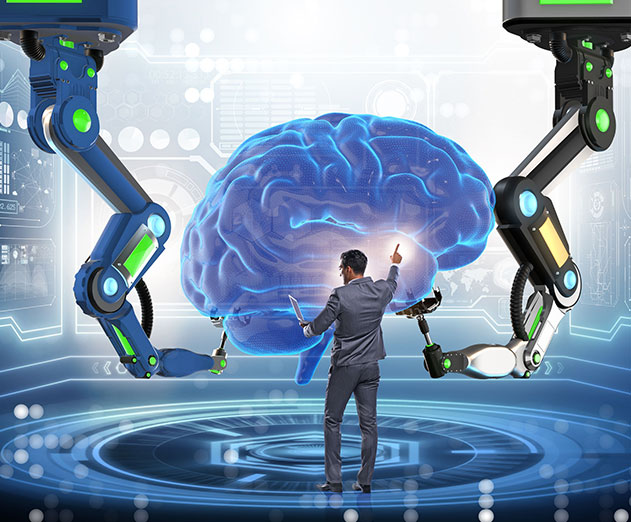 How AI rendering is supercharging performance with NVIDIA

Tuesday, August 1, 2017 by Richard Harris



NVIDIA has announced that it is bringing the power of artificial intelligence to rendering with the launch of NVIDIA OptiX 5.0 SDK with powerful new ray-tracing capabilities.Running OptiX 5.0 on the NVIDIA DGX Station - the company's recently introduced deskside AI workstation - will give designers, artists and other content-creation professionals the rendering capabili...
---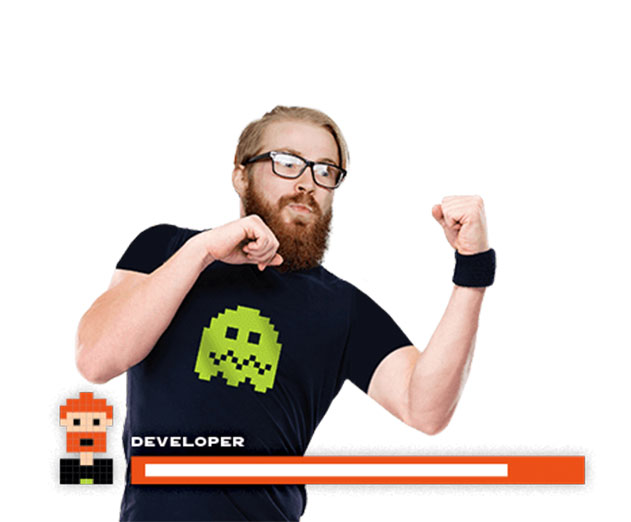 Checkmarx acquired Codebashing

Tuesday, July 25, 2017 by Christian Hargrave



Checkmarx has acquired Codebashing, an application security education company that delivers Game-like AppSec Training for Developers.Traditional secure coding education is ineffective and cannot scale to deliver continuous and across the board secure coding knowledge. Long training courses disrupt the developer's daily routine and don't address the specific challenge as...
---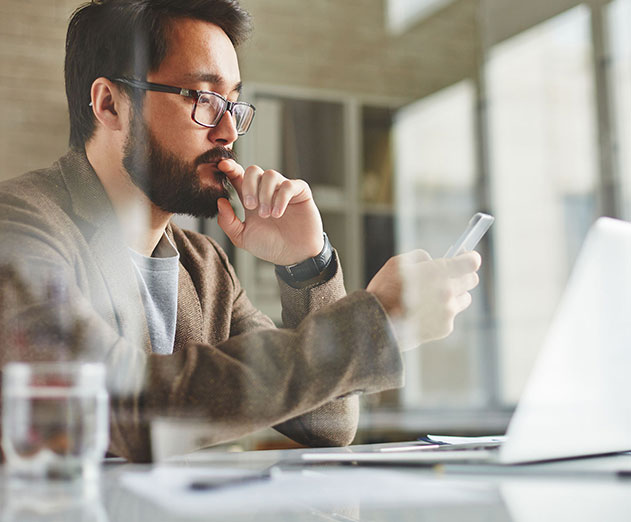 Actiance announces ISV Developer Program

Monday, July 24, 2017 by Richard Harris



Actiance has announced its ISV Developer Program. The new partner program will expand Actiance's compliance and archiving platform, providing customers with more powerful solutions to help them stay compliant with regulatory mandates set by FINRA, SEC, IIROC, FCA, GDPR, and MiFID II, and others, as well as gain valuable insights from the communications data they collect...
---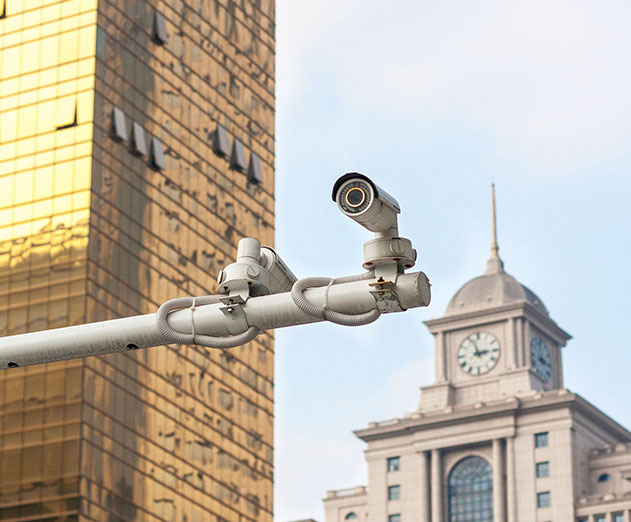 Motorola and AI company Neurala are going to make intelligent cameras

Friday, July 21, 2017 by Christian Hargrave



Motorola Solutions announced that it will work with artificial intelligence (AI) company Neurala to develop intelligent cameras for public safety users. The goal is to enable police officers to more efficiently search for objects or persons of interest, such as missing children and suspects.The companies will work together to integrate Neurala's AI capabilities with Mot...
---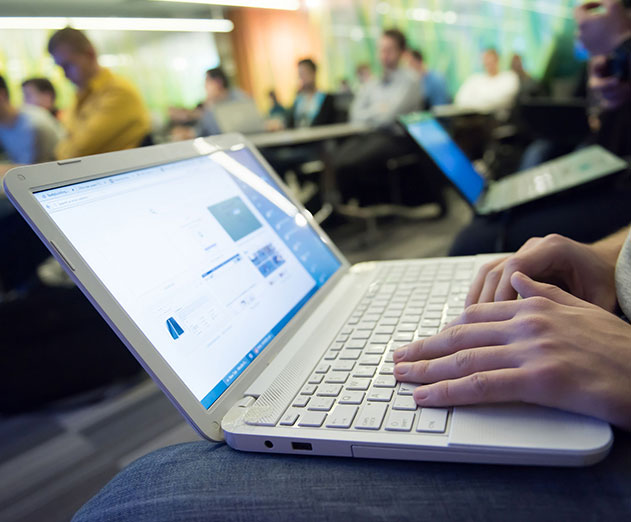 Introduction to Kubernetes from The Linux Foundation released

Monday, July 10, 2017 by Richard Harris



The Linux Foundation, the nonprofit advancing professional open source management for mass collaboration, has announced its newest massive open online course (MOOC) is now available. The free course, LFS158x - Introduction to Kubernetes, is offered through edX, the nonprofit online learning platform founded in 2012 by Harvard University and Massachusetts Institute of T...
---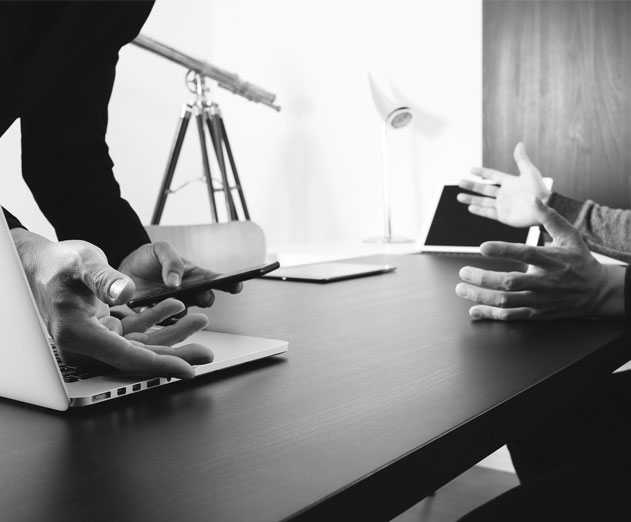 Adopting DevOps should be a top priority for you right now

Wednesday, June 14, 2017 by Richard Harris



As DevOps becomes more mainstream, there has been a rush for companies to implement it and agile workflows. DevOps as a buzzword isn't going away anytime soon, but are companies truly "doing DevOps" to the best of their ability? Sacha Labourey, founder and CEO of CloudBees, a hub of enterprise Jenkins and DevOps, discusses the difference between companies claiming to do...
---
Take the Sci-fi developer survey and win a $200 Amazon voucher

Friday, June 9, 2017 by Mark Wilcox



We are excited to present you with the Developer Economics Q3 2017 survey, run by VisionMobile! This is their 13th developer survey, focusing on tools, training and career development. The survey has an annual reach of more than 40,000 developers around the world, so it is a chance for you to contribute to the global developer community. The survey includes r...
---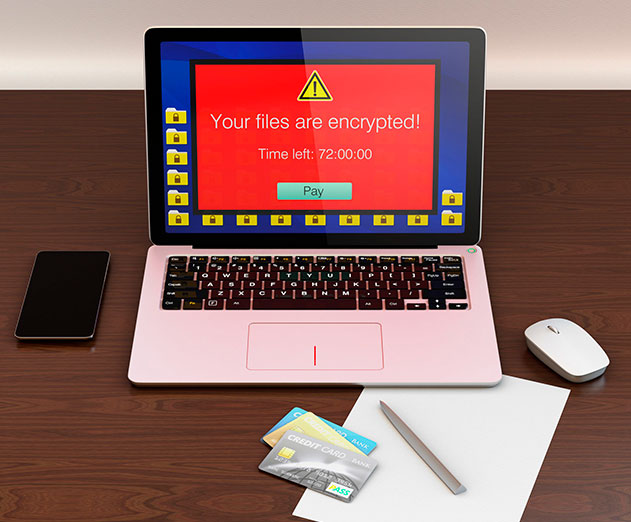 Protect against Wannacry with help from this free course

Friday, May 19, 2017 by Michael Haynes



Alison has released a new course to teach people about the recent WannaCry global virus threat.The "WannaCry" computer virus infected thousands of computers worldwide this past weekend. (May 12th 2017). A "Trojan Horse" virus, it maliciously gains access to computer systems, locking down and making inaccessible to you and others your private information and data, then r...
---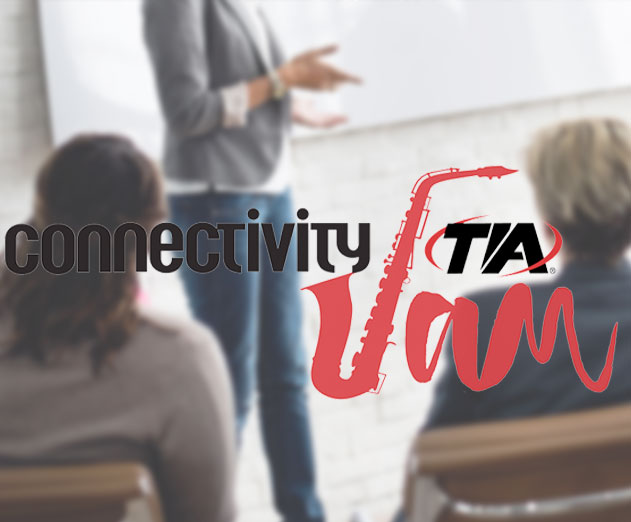 IoT training for sensor-based IoT solutions

Wednesday, May 17, 2017 by Michael Haynes



Telit, an Internet of Things (IoT) solutions company, has announced it is sponsoring an IoT workshop that will teach participants the fundamentals needed to help them configure, launch and maintain an IoT solution. This hands-on, interactive workshop is an extension of the Telecommunications Industry Association's (TIA) Connectivity Jam and takes place June 8, 2017 in D...
---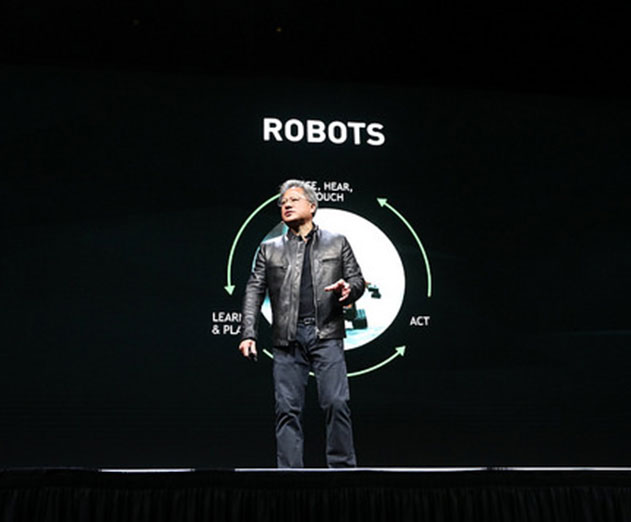 Everything you need to know about GPU Technology Conference

Friday, May 12, 2017 by Richard Harris



Everyone is having a great time this year at NVIDIA's GPU Technology Conference, so if you don't make it this year, there is always next year. The major topic this year that has stood out from the rest has to be Artificial Intelligence. As the cutting edge of AI technology gets closer to making better faster smarter mechanical beings, computer processing speeds too must...
---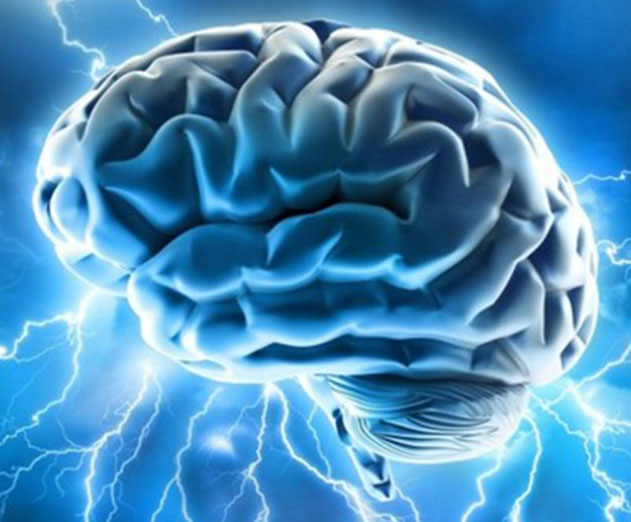 NVIDIA's Deep Learning Institute to expand its educational offerings

Wednesday, May 10, 2017 by Christian Hargrave



To meet surging demand for expertise in the field of AI, NVIDIA announced that it plans to train 100,000 developers this year - a tenfold increase over 2016 - through the Deep Learning Institute.Analyst firm IDC estimates that 80 percent of all applications will have an AI component by 2020. The NVIDIA Deep Learning Institute provides developers, data scientists and res...
---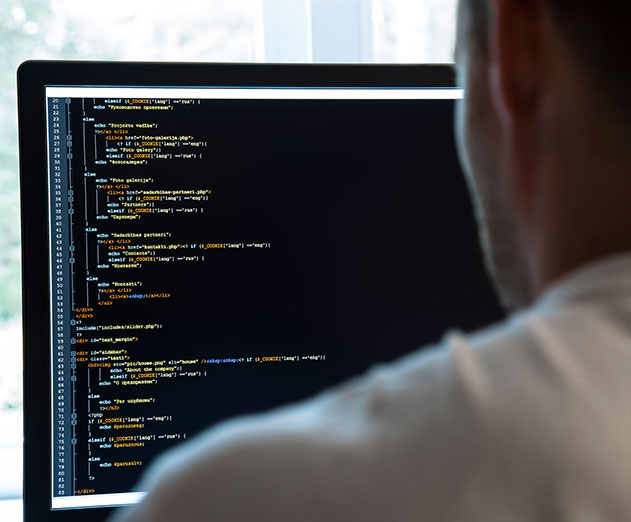 Improve mobile app security by turning it into code

Monday, May 8, 2017 by Jeff Williams



Why is application security such a pain? One of the hard problems with application security is that there are a zillion different ways that things can go wrong. Far more than any one person can be expert in. It's unfair to think that a software developer, who is already supposed to be expert in all the latest software languages, frameworks and best practices, should als...
---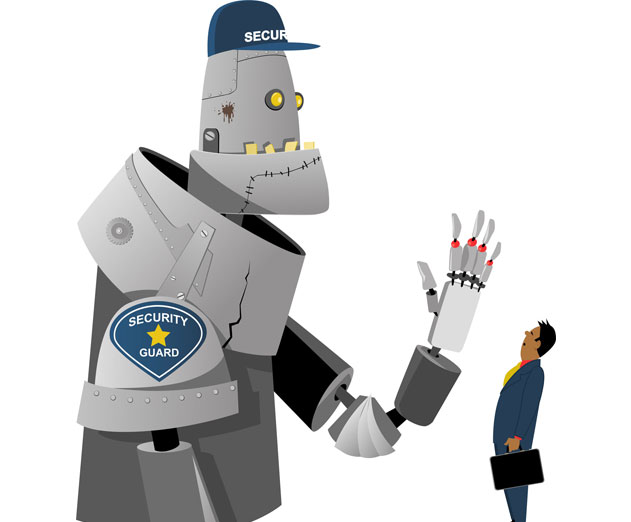 Instart Logic brings Helios AI-Driven security out into the open

Friday, April 28, 2017 by Michael Haynes



In ancient mythology, Helios was the Greek god of the sun streaking across the heavens in a chariot shining much-needed light onto a dark and dangerous world. That's exactly what Instart Logic, is doing with their latest announcement of Helios - "using artificial intelligence to illuminate and solve today's most challenging digital security issues."Web application attac...
---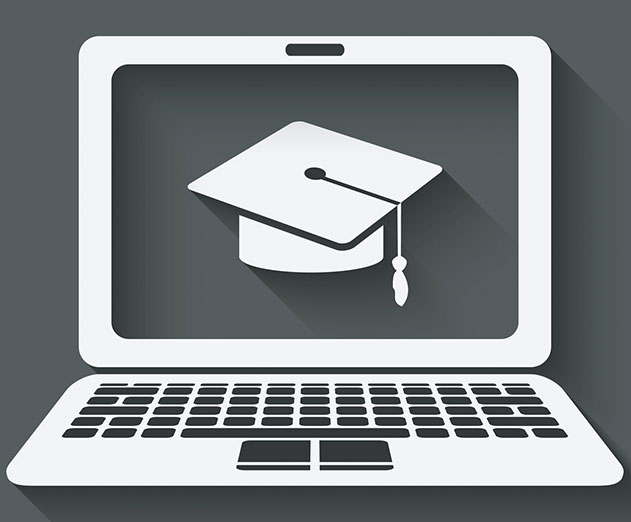 W3Cx celebrates enrollment of over 400k students in their MOOCs

Wednesday, April 26, 2017 by Christian Hargrave



Just two years after launching its first HTML5 course on W3Cx, the World Wide Web Consortium (W3C) has announced that it has exceeded its enrollment goals with nearly 400,000 students from every country participating in its HTML5 and CSS MOOCs (Massive Open Online Courses). W3Cx is the result of a successful partnership with edX, a nonprofit online learning platform, fo...
---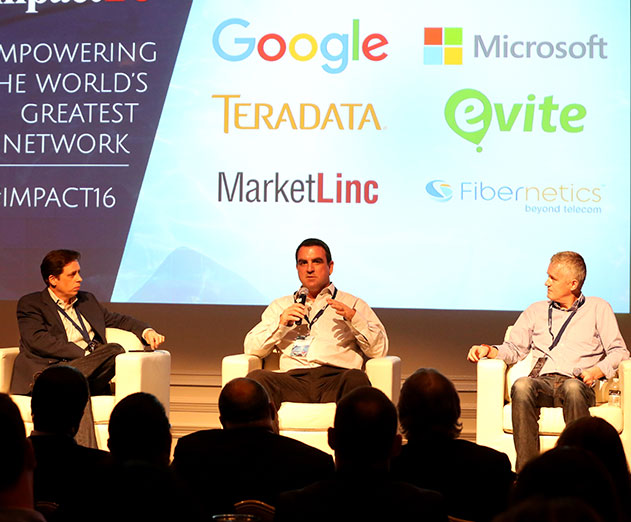 Big Nerd Ranch CEO to be featured speaker at IMPACT17

Monday, April 24, 2017 by Christian Hargrave



Big Nerd Ranch, known for its immersive application development bootcamps and app development services, announced that its CEO and founder, Aaron Hillegass, will be a featured speaker at IMPACT17 Cayman. This important internet marketing event will be help at at the beautiful Kimpton Seafire Resort, Grand Cayman. Hillegass' lifelong interest in ...
---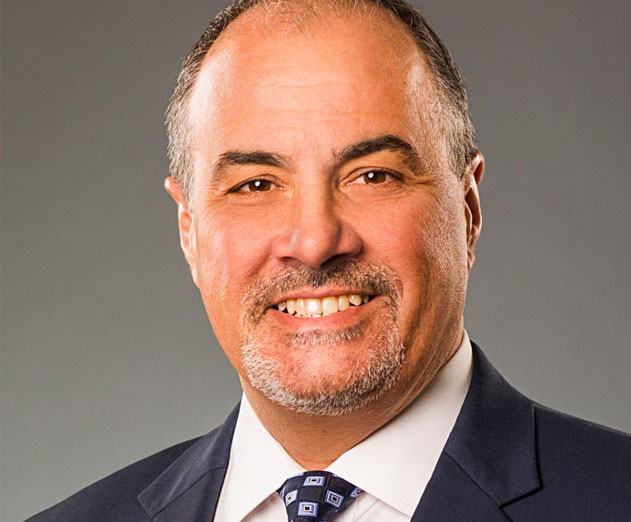 Yorktel CEO explains why they are winning in video communications

Friday, March 24, 2017 by Richard Harris



Ron Gaboury, CEO of Yorktel is crediting his company's record success to a multi-tiered strategy set in motion almost 5 years ago. "Several years ago, we announced a forward-thinking strategic focus on vertical market integration, investment in applications consumable as a service from the cloud, and expanding Yorktel Professional Services, our in-house management ...
---
Featured Stories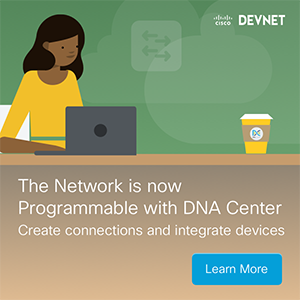 Stay Updated
Sign up for our newsletter for the headlines delivered to you

SuccessFull SignUp

co