marketing
marketing magazine search results
App Developer Magazine issues we found relating to marketing
---
Apps Act 2013, Assets for App Creation, App Marketing 101, How to Increase Your App Ranking, Old School Vs. New School Marketing, Advolution, Developer Interviews, News, and much more!
---
Apps Act 2013, Assets for App Creation, App Marketing 101, How to Increase Your App Ranking, Old School Vs. New School Marketing, Advolution, Developer Interviews, News, and much more!
---
This issue is overflowing with genius editorials covering advanced marketing, new Coppa regulations app developers need to know, how to cash in on your app revenue with game offers, marketing with no money, phonegap, prototyping, communication lessons for developers, and tons more - you won't want to miss it!
---
This issue is overflowing with genius editorials covering advanced marketing, new Coppa regulations app developers need to know, how to cash in on your app revenue with game offers, marketing with no money, phonegap, prototyping, communication lessons for developers, and tons more - you won't want to miss it!
---
marketing news search results
Developer news items we found relating to marketing
35 results
---
Mobile game developer help is coming to Barcelona

Thursday, August 16, 2018 by Christian Hargrave



Tilting Point has opened a studio in Barcelona to better serve Europe's robust mobile game development community, "as part of its mission to help quality games reach their potential scale." The move builds on the company's momentum on the heels of its recent commitment to invest $132M annually to help developers scale great games to success. The Ba...
---
eBay developer APIs get udpated

Wednesday, August 15, 2018 by Christian Hargrave



eBay has announced in a post on the company's blog that new image recognition technology is now available for developers with their Search API in conjunction with a host of new API updates. The new RESTful API is open source that utilizes the Linux Foundation's OpenAPI specifications. In the blog post, eBay says that the new eBay API was developed "To furth...
---
Tunity launches SDK to let developers build TV audio streaming apps

Tuesday, August 7, 2018 by Richard Harris



Tunity announced the debut of Tunity SDK for Audio. An SDK that gives any customer-facing business, from restaurants to gyms, airports, and universities, the ability to implement a white-labeled version of Tunity's deep learning TV audio streaming technology. This allows users to hear live audio from muted televisions directly on their existing mobile devices. Tun...
---
Better programmatic ads and fraud protection come from YouAppi upgrade

Wednesday, August 1, 2018 by Richard Harris



YouAppi, a growth marketing platform for premium mobile brands, just announced upgrades to its 360 Platform, initially launched last year. The 360 Platform hopes to address five critical needs for today's marketers: user acquisition, brand video, rewarded video, re-engagement and social media. Moshe Vaknin, CEO of Youappi had this to say; &ldquo...
---
The App Lifecycle: Tips for engaging and retaining users

Monday, July 30, 2018 by David Lundell



Today, there are over 6 billion apps across the app stores, with more and more popping up every day. Developers are constantly working to fight through the clutter to acquire new users via paid and organic channels. And in a world of ever-changing user attention, the challenge for developers once they do acquire a new user is figuring out how to keep the user engaged an...
---
GDC 2019 adds five new members to the advisory board

Monday, July 30, 2018 by Richard Harris



The Game Developers Conference (GDC) 2019 has announced five new additions to the Advisory Board of the upcoming conference, which will help further bolster its Programming, Business & Marketing, Design, and Production & Team Management Tracks. The new additions to its Main Conference Advisory Board span creators & contributors to titles such as the Ratch...
---
Game Developers Conference is now accepting submissions

Monday, July 23, 2018 by Richard Harris



UBM Tech Game Network, the organizers of the Game Developers Conference (GDC) 2019, are accepting submissions to present lectures, roundtables, panels and tutorials from now until Thursday, August 16th at 11:59 PM PT. This will be the 33rd edition of GDC, the world's largest and longest-running event for game developers, and organizers are keen to feature cutting-...
---
Best mobile gaming apps will share $300K in prizes from new contest

Wednesday, July 18, 2018 by Richard Harris



AppLovin announced the launch of Lion Studios, a media division of AppLovin that works with mobile developers to publish and promote their apps. To celebrate the launch, AppLovin also announced a contest in which the company will award $300K in prizes for the four best mobile gaming apps submitted. Lion Studios furthers AppLovin's mission by fueling growth of t...
---
10 years of apps but over 95 percent of them are invisible to users

Wednesday, July 18, 2018 by Richard Harris



I've been developing software since before the Apple App store existed, so I have a before and after picture of what the app store has done for me in terms of being a developer, and what it's done for consumers alike. If I were to sum up the last ten years of the App store experience as a developer, put simply in a Haiku-like format - "Apps have changed ...
---
Emojis inside app push alerts significantly influence engagement says Leanplum

Tuesday, July 17, 2018 by Richard Harris



Leanplum has announced a new Mobile Marketing Trends report, Unlocking Engagement & Growth With Emojis, that confirms the effectiveness of emoji usage in push notifications and emails. The data verifies that emojis are significantly more likely to influence mobile engagement and aid retention."We used Leanplum to test the effectiveness of emojis in push notification...
---
Game streaming and the live streaming movement according to LiveCamp

Friday, July 13, 2018 by Richard Harris



Betaworks launched their 4th accelerator program, LiveCamp, which is now accepting submissions. This year, Camp will focus on companies looking to advance the "live" participation gaming and streaming ecosystem. Here's how it works. Betaworks will choose 5-10 companies to build into culturally significant brands, similar to what they've ...
---
Karaoke singing app gets updated

Thursday, June 14, 2018 by Christian Hargrave



For those of you who love to sing Karaoke and want to do it from your mobile, the Singing Machine Company, Inc. has recently released an updated version of Singing Machine Mobile Karaoke for iOS compatible with Singing Machine products with Bluetooth audio and Stingray. This update follows the December 2017 release of a new version of the Singing Machine Mo...
---
KaiOS talks smart feature phones and app developers

Wednesday, June 13, 2018 by Richard Harris



KaiOS is a Linux-based mobile operating system built on a fork of Firefox OS that first appeared in 2017 and was developed by KaiOS Technologies Inc. in San Diego. We recently chatted with Tim Metz, Marketing Director at KaiOS Technologies, about KaiOS' emerging operating system for smart feature phones. We discuss why these devices are becoming relevant again, what...
---
Mobile retargeting best practices and worst mistakes

Monday, June 11, 2018 by Richard Harris



Retargeting has been a key component of growth strategies for most leading apps, but creating a successful retargeting strategy and measuring its success can be a slippery slope, especially without a clear market standard. Adikteev recently released a whitepaper with insights and best practices for having an efficient app retargeting strategy so we cau...
---
Millennial targeted news app SQUID hits 1M downloads

Thursday, May 31, 2018 by Richard Harris



SQUID App - the first news app built for millennials, was developed by Njuice AB, a media company based in Stockholm, Sweden, has just crossed 1,000,000 downloads and the company is growing its user-base by double-digit numbers every month.The goal of the app is to make relevant news readily available, offering a wide range of topics that let users select and create the...
---
Edge computing has a need for speed

Wednesday, May 30, 2018 by Christian Hargrave



Edge computing is projected to grow at a cumulative annual growth rate of 46% over the next four years to over $6 billion by 2022.1 With this growth has come a readjustment in planning strategy on the part of CIOs and other IT managers. "For nearly a decade now, large, computer-intensive enterprises have been looking at IT investment in terms of moving virtually all app...
---
Mobile advertising leads worldwide growth

Friday, May 25, 2018 by Richard Harris



Key trends in mobile advertising is the focus of a new quarterly report out from PubMatic that highlights mobile app advertising growth, the continued expansion of header bidding adoption across mobile inventory, and the expansion of cross-channel monetization.There has been a significant shift in monetization opportunities for mobile app developers as in-app header bid...
---
Android TV is not slowing down

Friday, May 25, 2018 by Ron Downey



Android TV is quickly becoming a staple on the technology roadmaps of pay-TV operators worldwide. More than a hundred cable providers and hardware manufacturers have already taken the plunge, and two-thirds of service providers expect it to be the market-leading platform by 2025. With Google announcing the launch of its ADT-2 developer device earlier this month too, put...
---
Engaging mobile app users with Flurry Push

Monday, May 21, 2018 by Richard Harris



Sending push alerts to mobile users isn't anything new, but knowing "just when to do it" for the best engagement can be a bit more tricky. To help, Flurry from Oath has unveiled Flurry Push, a free offering from the new Flurry Marketing Suite that enables app developers to send targeted messages to re-engage and retain users across Android and iOS. With Flurry Push, mob...
---
What some experts are saying about GDPR

Friday, May 18, 2018 by Christian Hargrave



The GDPR bill is causing an uproar in the industry as the compliance date comes ever nearer. Yet few can say they actually know much about the bill that will come into place on May 25th.GDPR, or the General Data Protection Regulation, is an expansion upon the EU's previous Data Protection Act of 1998, extending the boundary of its territorial mandate from whatever juris...
---
Facebook playable ads now supported by Bidalgo

Tuesday, May 15, 2018 by Richard Harris



Bidalgo announced the launch of a new suite of products and services to support Facebook playable ads as well as other ad platforms. The announcement comes as Facebook makes playable ads available on its platform to allow users to sample a game or app before installing it, helping drive higher quality installs. One of the first Facebook Marketing Partners (FMP's) to sup...
---
Alternative Google Play app stores to consider

Tuesday, May 15, 2018 by Alex Makarevich



Android is open source, and because of that -app developers can build and deploy an APK file anywhere! There are obvious advantages to deploying into the known Android app stores such as Google Play, and Amazon - mostly in the potential number of impressions and installs your app can receive, because Google play comes as the default app store on most Android devices. Pl...
---
2018 Mobile Payments Conference in Chicago announces speaker list

Thursday, May 10, 2018 by Richard Harris



Mobile Marketing & Technology has introduced its keynote lineup and other confirmed speakers for the 2018 Mobile Payments Conference (MPC), taking place August 22 - 24, 2018 at the Wyndham Grand Chicago Riverfront in Chicago, IL. The impressive keynote speaker lineup for this year's event includes Don Bush, vice president of marketing at Kount; ...
---
Supporting citizen developers to speed digital transformation

Thursday, May 10, 2018 by Bill Kennedy



More than just a buzz word, companies across the globe are embracing digital transformation to create more efficient organizations not tied to traditional software applications and to forgo the messy paper trail. Digital transformation is dependent on many factors, but in particular, cloud-based technology is largely responsible for fueling the change. Simply put, overt...
---
BlueJeans integrates with Facebook Workplace

Friday, May 4, 2018 by Christian Hargrave



Blue Jeans Network, Inc. has announced its latest integration with Workplace by Facebook. Now, any Workplace user can instantly launch a BlueJeans meeting by simply adding @BlueJeans to their Workplace Chat. This combination results in users getting both the flexibility of chat and the efficiency of face-to-face communications."Chat is one of the most commonly used feat...
---
Why developers should add mobile print to apps

Friday, May 4, 2018 by Patrick Chen



Printing has been a major part of history for thousands of years, dating back to ancient Mesopotamia, and despite the rise of digital technologies, it's not going anywhere - in fact, the demand for printing continues to grow, for four major reasons:Despite digital advancements, printing is still the standard. Printed materials such as contracts, government forms and har...
---
Strategic technology alliance announced between Appian and Genesys

Wednesday, May 2, 2018 by Richard Harris



Appian has announced a strategic technology alliance with Genesys. The partnership will benefit organizations seeking customer engagement solutions that integrate the case management, intelligent automation, and low-code application development capabilities of Appian with the Genesys Customer Experience Platform. "Over the last several years, Serco has used Appian...
---
A developer's guide to catch the next big smartphone wave

Wednesday, May 2, 2018 by Magnus Jern



The recent news from Gartner on the first ever global decline in smartphone sales was a question of when, not if, the sizzling market for smartphones would finally cool down. In fact, the 5.6 percent decline in end user sales during Q4 2017, compared to Q4 2016, is probably best understood as a healthy sign of a successfully mature market. It's not unlike previous eras ...
---
The blockchain network to track and authenticate jewelry

Friday, April 27, 2018 by Christian Hargrave



IBM and a consortium of gold and diamond businesses announced the first cross-industry initiative to use blockchain to trace the provenance of finished pieces of jewelry across the supply chain for increased transparency.Asahi Refining (precious metals refiner), Helzberg Diamonds (U.S. jewelry retailer), LeachGarner (precious metals supplier), The Richline Group (global...
---
ironSource expands their in-app programmatic marketplace

Friday, April 27, 2018 by Richard Harris



ironSource has announced the expansion of its in-app programmatic marketplace, which in addition to video inventory, will now include MRAID support for interactive ads, and viewability verification through Oracle's Moat, an analytics and measurement company.Reaching 1.5B unique consumers a month, ironSource's in-app programmatic marketplace already includes premium in-a...
---
Job automation: Impacts, risks, and the future

Friday, April 27, 2018 by Richard Harris



Automation has been affecting our everyday lives for a long time now. From washing machines cleaning our clothes for us to water coming out of the facet because of a well, we love convenience, and automation makes it all happen.I think every generation has stood on the cliff of change because of automation. When technology is involved, making it working "automatically" ...
---
The future of Node.js: Q&A with Mark Hinkle

Tuesday, April 24, 2018 by Richard Harris



Conceived in 2015, the Node.js Foundation is focused on supporting Node.js and its related modules through an open governance model. Node.js as a technology has gone through a lot of changes in the last few years, and is becoming a staple in the enterprise. It is used across industries to build applications at any scale.Executive Director of the Node.js Foundation, Mark...
---
You can now rent sports gear with Rental Pal

Monday, April 23, 2018 by Christian Hargrave



Rental Pal has announced the launch of their first mobile app, available for iOS. After a successful beta app, this all mobile-experience offers the ability for all sports enthusiasts to host gear and make extra money, including sports shops, and also allows consumers to rent extreme sports gear in the area they live through geotargeting. The mobile app is available for...
---
Facial detection for verified ad views launches from Jinglz

Saturday, April 21, 2018 by Richard Harris



Jinglz Inc. has announced the live production release of the PlayJinglz mobile app, and it is now available for public download through the Google Play Store. As a first demonstration of their "Verified View" technology, the PlayJinglz app highlights the company's unique approach to mobile ad engagement.PlayJinglz allows users to watch short sponsored video content and ...
---
Using feature flags in your app release management strategy

Thursday, April 19, 2018 by Richard Harris



Giant software releases that happen on an annual basis need to stay in the past. Year-long release cycles mean developers are forced to simply "push and pray" that the update is successful. There's too much room for error and consumers are forced to deal with too much change at once.Today's consumers expect constant, imperceptible software updates, and today's developer...
---
Featured Stories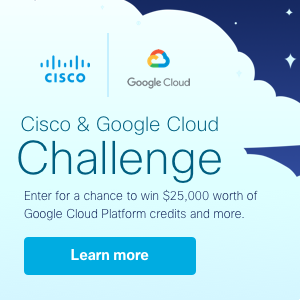 Stay Updated
Sign up for our newsletter for the headlines delivered to you

SuccessFull SignUp

co