it operations
it operations news search results
Developer news items we found relating to it operations
35 results
---
CA's AIOps platform launches

Wednesday, October 17, 2018 by Richard Harris



CA Technologies marked a major milestone in the company's autonomous strategy with the availability of CA Digital Experience Insights now combined with the power of CA Operational Intelligence and CA Automic Service Orchestration. The AIOps-driven platform is designed to enable IT teams to automate and eliminate key tasks and make self-healing applications a reali...
---
Fission open source serverless framework gets updated

Wednesday, October 17, 2018 by Richard Harris



Platform9 just released updates to Fission.io - the open source, Kubernetes-native Serverless framework, with new features enabling developers and IT Operations to improve the quality and reliability of serverless applications. Other new features include Automated Canary Deployments to reduce the risk of failed releases, Prometheus integration for auto...
---
GitHub Actions and other announcements from GitHub Universe

Wednesday, October 17, 2018 by Richard Harris



GitHub, the soon to be acquired by Microsoft company, has always been known for its source code repository capabilities for developers. But why just store the code on a platform when you can run it too? At its annual developer conference, GitHub Universe, they announced Actions, which is essentially a way to help automate your development workflows. Actions use...
---
Data warehousing company Snowflake garners $450M in funding

Tuesday, October 16, 2018 by Christian Hargrave



Snowflake Computing says it has closed $450 million in additional growth funding led by Sequoia Capital. The remainder of Snowflake's existing investors also participated: Altimeter Capital, Capital One Growth Ventures, ICONIQ Capital, Madrona Venture Group, Redpoint Ventures, Sutter Hill Ventures and Wing Ventures. New investor Meritech Capital also joined t...
---
Preventing bad app reviews according to Poq

Tuesday, October 16, 2018 by Richard Harris



Poq has released information to developers to help them understand the impacts of negative app reviews, and how to handle them, through a new white paper titled "The Ultimate Guide to Preventing Bad App Reviews". While it's aimed more towards retail-based apps, there is insightful information any developer can use inside the paper. Poq points ...
---
SAP Data Hub launched at SAP TechEd conference

Friday, October 5, 2018 by Christian Hargrave



SAP SE announced the latest release of SAP Data Hub, which helps build agile, data-driven pipeline applications that tap a single, logical data set representing an entire enterprise. The all-in-one data orchestration solution distills business value from all data for operational excellence and digital expansion. The announcement was made at the SAP TechEd conference, be...
---
The iPhone XS phones and low code programming complexity

Monday, October 1, 2018 by Richard Harris



The new iPhone XS devices are the most complex and sophisticated phones Apple has ever produced. Just concerning sheer technology inside - know that the A12 Bionic processor inside is the first commercially available 7-nanometer chip for consumers, and that it contains 6.9 billion transistors. It has an eight-core CPU that's capable of crunching five tril...
---
Nexmo Customer Communication API Connector gets a boost from WhatsApp

Friday, September 28, 2018 by Christian Hargrave



Vonage announced that its Nexmo Communication API Connector, available on MuleSoft's Anypoint Platform, is now integrated with the WhatsApp Business solution. This integration enables MuleSoft customers to leverage the new WhatsApp Business solution to elevate their customer engagement. Simple integration of Nexmo APIs into WhatsApp Business solution workflows el...
---
Legacy system gridlock overcome in OutSystems 11

Friday, September 28, 2018 by Richard Harris



OutSystems announced the release of OutSystems 11, a low-code solution to address one of the biggest issues facing IT teams - legacy system gridlock. Building on its low-code platform for web and mobile apps, OutSystems 11 delivers new advanced capabilities to help organizations modernize legacy systems and replace large application portfolios. "The legac...
---
Cloud Native SDK for Kubernetes has been launched by Pulumi

Tuesday, September 18, 2018 by Richard Harris



Pulumi Corporation announced the availability of its Cloud Native SDK for Kubernetes enabling a code-based approach to creating, deploying and managing applications across clouds including Microsoft AKS, Amazon EKS, and Google GKE, in addition to on-premises and hybrid environments. Pulumi also announced it has joined the Cloud Native Computing Foundation to accelerate ...
---
Pretzel Land arrives for iOS and Android

Tuesday, September 18, 2018 by Christian Hargrave



The new mobile game Pretzel Land, published by Wild River, the gaming label of Bavarian company Eurovideo Medien GmbH, has been given an official release date. From Tuesday, 18th September, the funny simulation with Bavarian atmosphere is available to download for iOS and Android. Fans of Bavarian culture can get in the mood for the Munich Oktoberfest a few days before ...
---
IoT security standards to come with Sprint Curiosity IoT

Tuesday, September 18, 2018 by Richard Harris



Sprint has unveiled the Curiosity IoT platform, a new standard in how IoT is managed and secured. Enterprises will now be able to manage IoT devices and connectivity over the air across multiple SIM profiles. Intelligence from device data will be generated instantly through the dedicated, distributed and virtualized core, built together with the new operating system. An...
---
DevSecOps showcase by Sumo Logic unravels all their new changes

Monday, September 17, 2018 by Richard Harris



Sumo Logic announced a number of new solutions and enhancements to its platform to empower enterprises to "win in the analytics economy." These innovations, as well as those from DevSecOps ecosystem partners, will be showcased this week at Sumo Logic's user conference, Illuminate, in Burlingame, Calif. Illuminate will gather over 600 experts in machine d...
---
Puppet DevOps report gives their take on the industry

Monday, September 17, 2018 by Richard Harris



Puppet announced the findings of the 2018 State of DevOps Report. Over the past seven years, Puppet has surveyed more than 30,000 technical professionals, making this report the largest, most comprehensive and longest-running study they have ever done on the topic of DevOps. This year's survey garnered responses from more than 3,000 global technology professionals...
---
Enterprise IT automation framework Ansible Tower updates to 3.3

Friday, September 14, 2018 by Richard Harris



Red Hat has announced the general availability of Red Hat Ansible Tower 3.3, the latest version of its enterprise framework for automating and orchestrating IT operations. Red Hat Ansible Tower 3.3 includes an updated user interface, improved scaling and the ability to run Ansible Tower on Red Hat OpenShift Container Platform, Red Hat's enterprise-grade Kuber...
---
IT operations platform OpsRamp announces Fall 2018 release

Friday, September 14, 2018 by Christian Hargrave



OpsRamp has announced its Fall 2018 release with a new Topology Explorer, enhanced Service Maps, and comprehensive cloud database monitoring. The release expands on the use cases that modern digital operations teams use to discover, manage, and optimize their hybrid IT infrastructure. OpsRamp's latest release helps enterprise IT teams deliver IT operations-as-a...
---
PagerDuty Summit 2018 brings big changes

Thursday, September 13, 2018 by Christian Hargrave



At PagerDuty's signature event, PagerDuty Summit 2018, the company has brought together an impressive list of enterprise development specialists to San Francisco, CA. And in addition to all of the speaker presentation and demos, the company has also unveiled many new company announcements targeted right at making enterprise more business aware and capable of ma...
---
IoT dedicated network and OS coming from Sprint and Ericsson

Tuesday, September 4, 2018 by Richard Harris



Sprint and Ericsson have announced a global relationship to build a distributed and virtualized core network dedicated specifically to IoT (Internet of Things), in addition to a world-class IoT operating system. This new environment, which is purpose-built for the future of IoT, is designed to create an optimal flow of device data, enabling immediate, actionable intelli...
---
VMworld 2018 sees new VMware cloud operations services drop

Thursday, August 30, 2018 by Christian Hargrave



At VMworld 2018, VMWare addressed the challenges of multi-­cloud environments head-­on, announcing new and enhanced VMware Cloud Services that will enable cloud operations, DevOps, and security and compliance teams to better manage cloud costs, operations, security, and compliance across clouds. The advancements to VMware's cloud operations platform includ...
---
State of DevOps in 2018

Thursday, August 30, 2018 by Richard Harris



DevOps Research and Assessment announced it has launched their latest report "Accelerate: State of DevOps 2018: Strategies for a New Economy" in collaboration with Google Cloud. Nearly 1,900 technical professionals worldwide participated in this year's study, contributing to research findings that drive excellence in the industry and allow organization...
---
VMworld 2018 developer highlights

Wednesday, August 29, 2018 by Christian Hargrave



VMworld 2018 has launched from the dock, debuting a ton of new cloud technology that ranges from multi-cloud operations to relational database services. To celebrate the company's 20th year anniversary, Pat Gelsinger, VMware CEO, and Ray O'Farrell, VMware CTO acquaint the audience with what superpowers it takes to make it in the world of technology. The d...
---
Agile failure is common but this can help

Monday, August 27, 2018 by Rachel Burger



With the closing "ding" of the New York Stock Exchange, CA Technologies, the first software company to break $1 billion in revenue in 1989, confirmed that it would no longer be an independent company. Broadcom, a massive global semiconductor company, closed the deal at $18.9 billion, touting that its newfound ownership would bring diversity to its "mis...
---
AI social network Hibe launches using Oracle Cloud

Friday, August 17, 2018 by Richard Harris



Oracle announced Virtual Artifacts has launched its mobile application network, Hibe, with Oracle Cloud. The company has developed Hibe as a new social network for mobile applications that lets consumers communicate with each other from their social platform of choice. To prepare for rapid growth, Virtual Artifacts invested in Oracle Cloud, including Oracle Autonomous D...
---
Mobile game developer help is coming to Barcelona

Thursday, August 16, 2018 by Christian Hargrave



Tilting Point has opened a studio in Barcelona to better serve Europe's robust mobile game development community, "as part of its mission to help quality games reach their potential scale." The move builds on the company's momentum on the heels of its recent commitment to invest $132M annually to help developers scale great games to success. The Ba...
---
Developing apps for the cloud to fuel faster releases

Wednesday, August 15, 2018 by David Jones



Businesses are moving faster than ever to deliver new software updates to their users, in order to ensure that their products and services are always aligned with expectations and continuously delivering top-notch customer experiences. They have to move quickly because that's what customers expect, thanks to companies like Amazon, who reportedly delivers new updat...
---
Using GraphQL for building internal apps quickly

Wednesday, August 8, 2018 by Tanmai Gopal



The transition from IT's role in organizations, from a mere horizontal function to one of a strategic advantage, is playing out the world over. However, most change management techniques behind these efforts tend to disproportionately focus on end-user facing software - often at the cost of intra-organization or internal applications (apps). Internal apps prope...
---
WhatsApp chooses Nexmo for their business solution

Monday, August 6, 2018 by Christian Hargrave



Vonage announced that Nexmo is a provider for the new WhatsApp Business solution. In limited availability, WhatsApp is now opening its doors to businesses, allowing them to communicate with their customers on a more engaging platform. By leveraging Nexmo APIs to simplify their integrations and handle the complexity of maintenance and operations, WhatsApp Business use...
---
OverOps Platform helps DevOps find misbehaving code with ML

Thursday, August 2, 2018 by Christian Hargrave



Machine learning meets bug detection with the announcement that OverOps made about the release of their new platform. DevOps teams will soon be armed with net new machine data to effectively evaluate the reliability of software they promote and implement a culture of accountability within their organizations, says OverOps with the release fo their platform. At its core,...
---
Better programmatic ads and fraud protection come from YouAppi upgrade

Wednesday, August 1, 2018 by Richard Harris



YouAppi, a growth marketing platform for premium mobile brands, just announced upgrades to its 360 Platform, initially launched last year. The 360 Platform hopes to address five critical needs for today's marketers: user acquisition, brand video, rewarded video, re-engagement and social media. Moshe Vaknin, CEO of Youappi had this to say; &ldquo...
---
How feature flags saved my marriage

Thursday, July 19, 2018 by Ronit Belson



A year ago, I decided to finally make the switch from an average car to a smart car. My "excuse" for spending more than $80K on a car was Tesla's main feature, autonomous drive. This would make my 80 mile daily round-trip commute bearable. Eventually, I decided to bite the "price tag bullet" and invest in the autonomous driving car so I cou...
---
Geo-data analysis and storage optimization enhanced by HarperDB

Wednesday, July 18, 2018 by Christian Hargrave



HarperDB has new features that allow real-time geo-analysis, storage optimization for edge devices and the ability to run massive data analysis. As a result, they say companies tackling complex IoT projects can achieve a more intelligent edge without incurring further storage or hardware costs. HarperDB features include: Geographical Data Analysis: HarperDB'...
---
Best mobile gaming apps will share $300K in prizes from new contest

Wednesday, July 18, 2018 by Richard Harris



AppLovin announced the launch of Lion Studios, a media division of AppLovin that works with mobile developers to publish and promote their apps. To celebrate the launch, AppLovin also announced a contest in which the company will award $300K in prizes for the four best mobile gaming apps submitted. Lion Studios furthers AppLovin's mission by fueling growth of t...
---
AIOps platform by FixStream available on Oracle Cloud Marketplace

Tuesday, July 10, 2018 by Christian Hargrave



FixStream announced that its AIOps platform is now available in the Oracle Cloud Marketplace offering added value to Oracle Cloud application customers. The FixStream AIOps Platform offers a visual Artificial Intelligence platform to predict business issues across hybrid IT by providing correlation, machine learning, and visualization for an Oracle environment deployed ...
---
The network is now open for developers

Monday, July 9, 2018 by Kanwal Sarwar



A year ago, Cisco launched the most ambitious network re-think: the intent-based networking offering, Cisco DNA, and its centerpiece control software, DNA Center. It treats every network device - be it wired, wireless, or wide-area - as part of a unified fabric, giving IT a simpler, more cost-effective way to take control of one of their businesses' most valuable ...
---
MongoDB World 2018 and everything you need to know

Monday, July 2, 2018 by Richard Harris



At MongoDB World 2018, MongoDB made several major product announcements that the company says is "expanding on their presence in the database market." Nearly every company is focused on using software for a competitive advantage. The company says that with their latest enhancements database platform, "it enables a competitive advantage for thousands of cu...
---
Featured Stories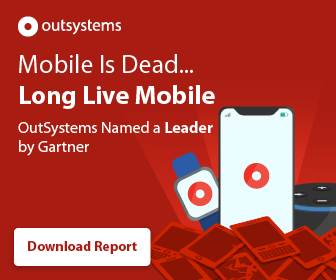 Stay Updated
Sign up for our newsletter for the headlines delivered to you
SuccessFull SignUp