it operations news search results
Developer news items we found relating to it operations
150 results
---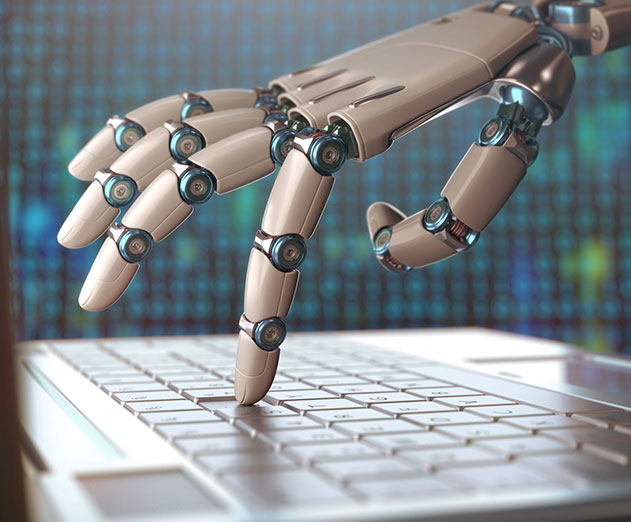 Red Hat survey identifies where tech investment is happening most
Friday, January 19, 2018 by Richard Harris

A new survey from Red Hat is out, aimed to better understand how technologies are being applied and the impact they are having in the enterprise. Red Hat commissioned research firm Vanson Bourne to survey 300 IT decision makers from organizations in the U.S., Europe and Asia that employ a significant field workforce. The survey examined investment trends, current a...
---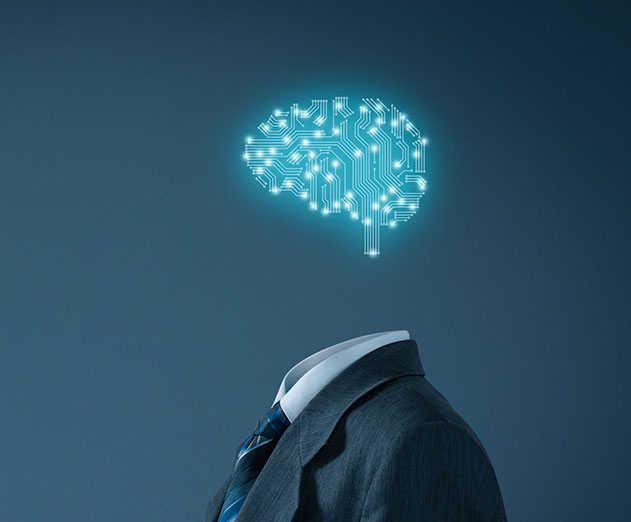 How AI is transforming business
Friday, December 29, 2017 by Wolf Ruzicka

Businesses are drowning in a deluge of data. Within the torrent of information are bits that, once analyzed, can help people make the best decisions for their company, but it's impossible to manually comb through and digest the raw data before the next wave arrives. Artificial intelligence (AI) offers one of the best solutions to finding the relevant data and forging it...
---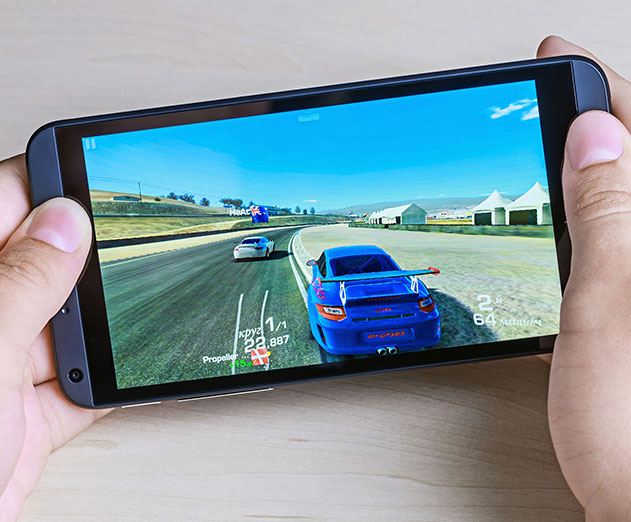 Making a mobile game that sticks this season
Wednesday, December 27, 2017 by Nelson Rodriguez

'Tis the season to be gaming. With dozens of new titles expected to hit the shelves, app stores and console and PC marketplaces this holiday season, it's critical that developers level up their strategies for a successful game launch to earn a hefty slice of this year's holiday gaming sales pie.After building a terrific game, a successful holiday launch hinges on provid...
---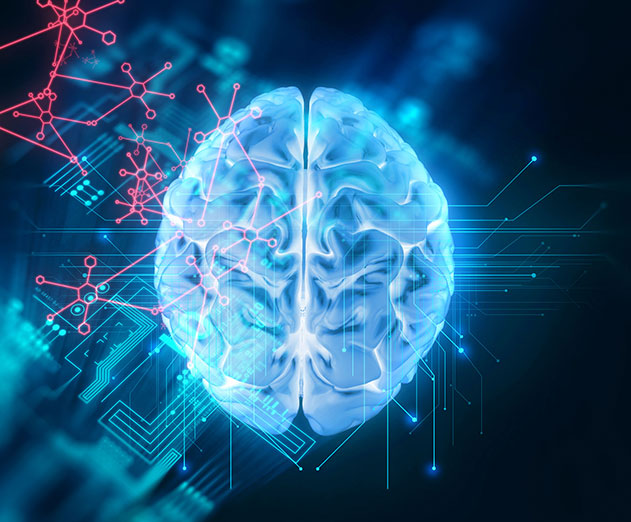 How human assisted AI may be the future
Tuesday, December 26, 2017 by Richard Harris

Self-driving (autonomous) cars, robotic hotel concierges, and Amazon's intelligent delivery drones - it's hard to minimize the potential impact that artificial intelligence (AI) and machine learning (ML) promise. Business leaders are all aflutter about AI's potential for providing game-changing impact to their industries. AI is also gaining attention for the perceived t...
---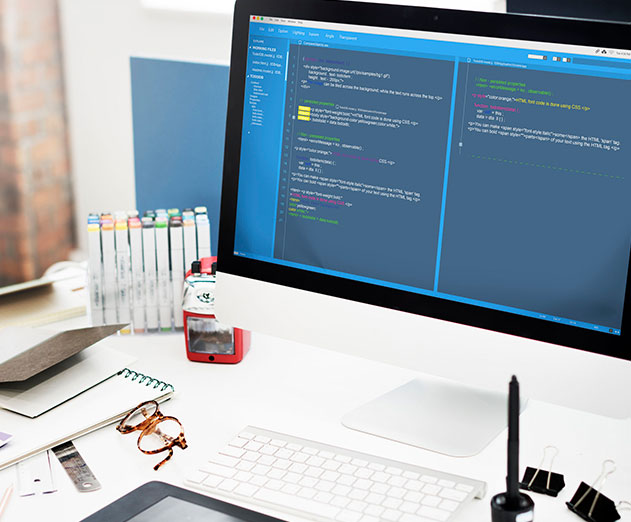 2-pass app development
Monday, December 18, 2017 by Karthick Viswanathan

The concept of Bimodal IT is changing the face of enterprise operations, which need to be agile and secure, but also need to de-silo business and technology operations for the sake of creating better applications. As Gartner defines it, "Bimodal IT is the practice of managing two separate and coherent modes of IT delivery - one of them focuses on stability and the other...
---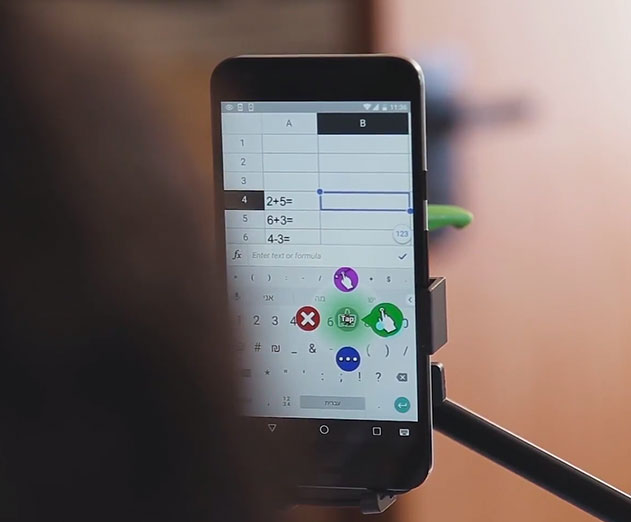 Open Sesame technology changes the world for paralyzed people
Friday, December 15, 2017 by Richard Harris

Sesame Enable seeks to open a new door to independence for millions of quadriplegics and people with disabilities around the world through the development of the first touch-free smartphone and tablet app called Open Sesame.Open Sesame technology works by tracking user's head movements using the front-facing camera of a smartphone or tablet. Users activate the app throu...
---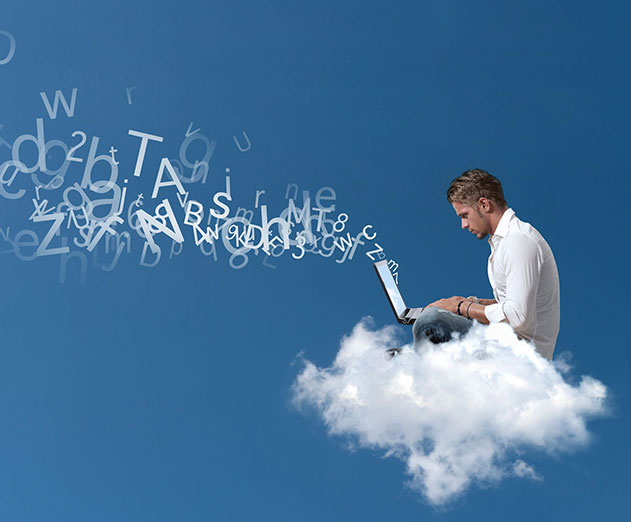 Red Hat offers tips for enterprises ready for serverless architectures
Thursday, December 14, 2017 by Richard Harris

As serverless architectures continue to emerge in the cloud application space, many have chosen to make the transition in the enterprise realm. And although having the drawback of heavy third-party dependence can be a pain, the benefits of a low-cost and efficient backend can be incredibly important for developers to scale out their platforms.We talked with an expert in...
---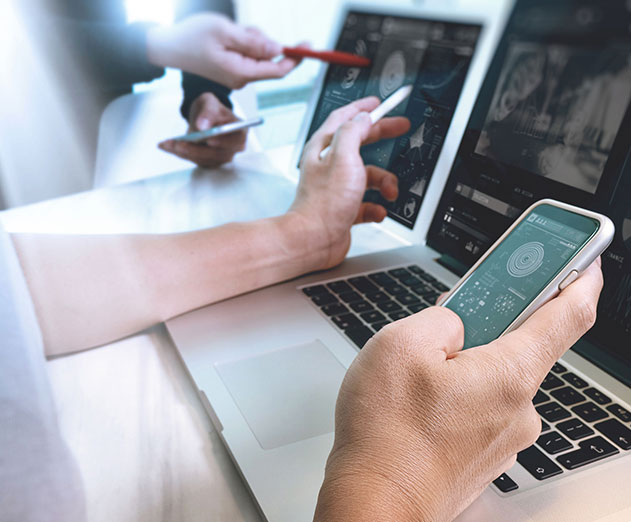 Device testing in the cloud empowers developers - and ad fraudsters
Friday, December 08, 2017 by Richard Harris

Cloud technology has been a game-changer for many industries. It has reduced IT costs, made updating and upgrading systems much easier, allowed businesses to scale operations quickly, and it has enabled flexible work collaboration. The cloud also has major implications on how digital ads are tested and served to millions of people globally. The opportunity to seamlessly...
---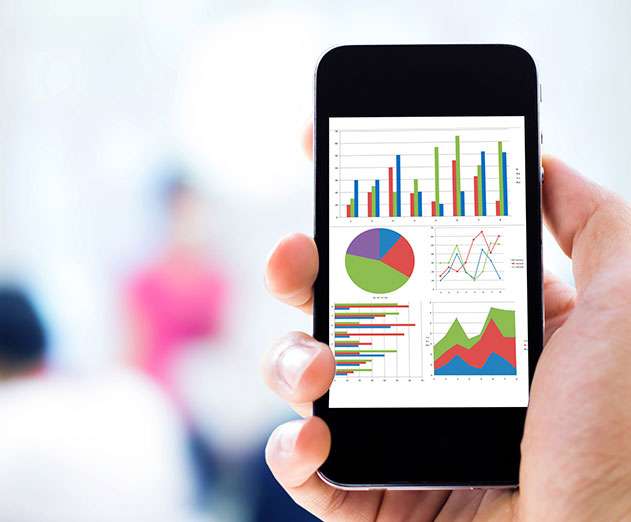 Appdome extends its platform to accelerate mobile management
Wednesday, December 06, 2017 by Christian Hargrave

Appdome has announced the immediate availability of its Mobility Suite, a new service offering that provides integration options for third-party and custom mobile apps being deployed within enterprise mobility management (EMM) solutions. The Appdome Mobility Suite extends EMM systems, allowing EMM and MDM (mobile device management) solutions to reach mobile ap...
---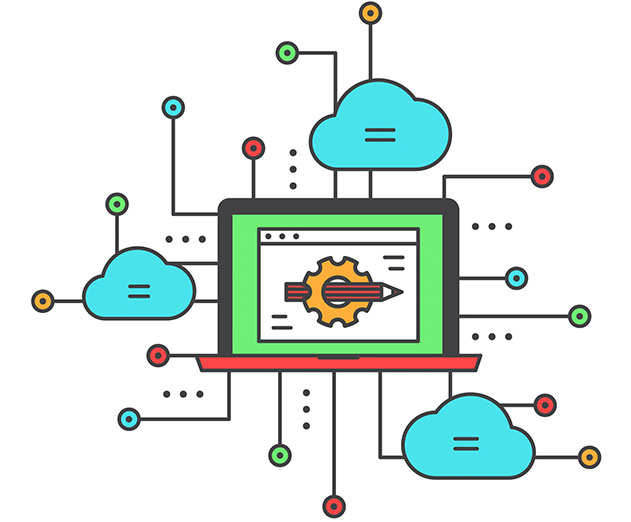 A single source to organize all your APIs
Tuesday, December 05, 2017 by Richard Harris

aapi, Inc. has launched a new portal that provides a single source for developers to create API success. aapi helps programmers work with APIs by optimizing research, discovery, integration, and testing.Using aapi's new API Portal, developers standardize their development processes while simplifying application integration, centrally managing API security, access and au...
---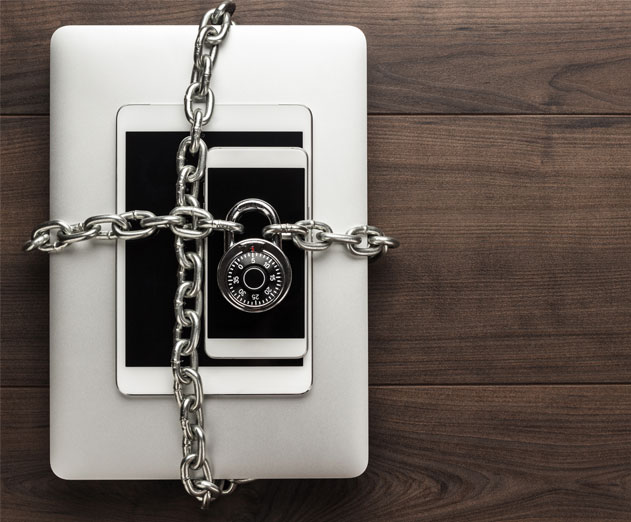 DevOps security gets a boost from CA Technologies
Wednesday, November 22, 2017 by Richard Harris

CA Technologies announced new enhancements to CA's DevOps portfolio that deliver on the promise of faster software development and delivery. New releases in the Continuous Delivery portfolio and CA Digital Experience Monitoring accelerate and automate development and release, improve testing, and provide unprecedented visibility into digital experiences."As companies in...
---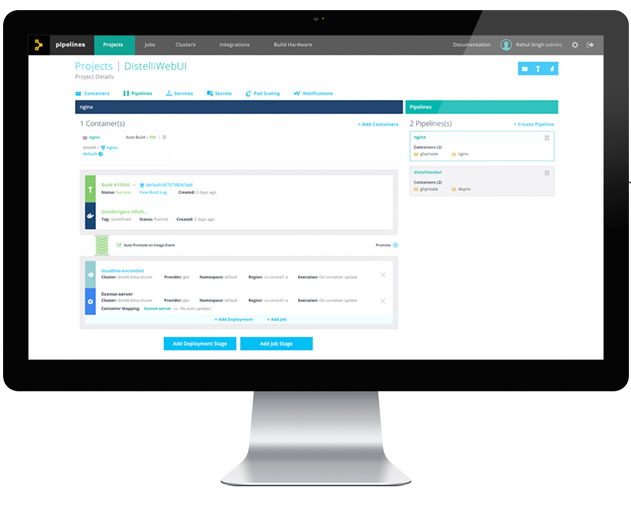 Puppet partners with Amazon Web Services for agile cloud migration
Wednesday, November 22, 2017 by Richard Harris

Puppet announced a new collaboration with Amazon Web Services (AWS), which includes the launch of AWS OpsWorks for Puppet Enterprise, a new, fully-managed Puppet Master. This new solution empowers customers with a complete automation strategy for operating at scale, while providing them with the agility and flexibility of the cloud.In order to successfully operate and s...
---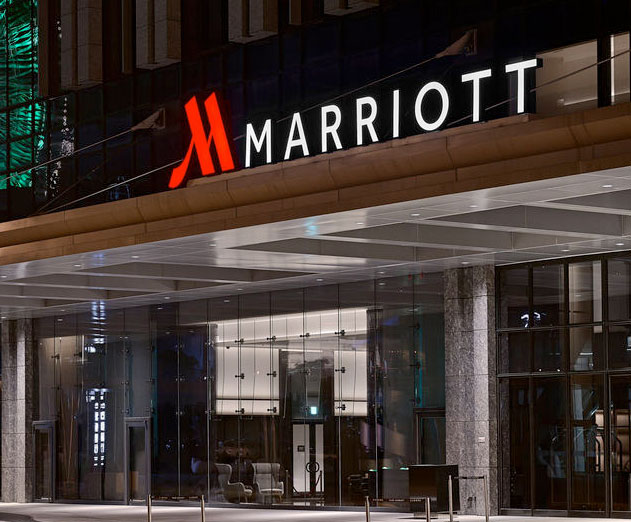 Marriott teams up with Samsung and Legrand
Friday, November 17, 2017 by Christian Hargrave

As technology continues to evolve and play an increasingly active role in our daily lives, Marriott International has teamed with two companies - Samsung and Legrand - to launch the hospitality industry's Internet of Things (IoT) hotel room to inspire the ultimate hotel experience of the future.The IoT Guestroom Lab - powered by Marriott's Innovation Lab at the company'...
---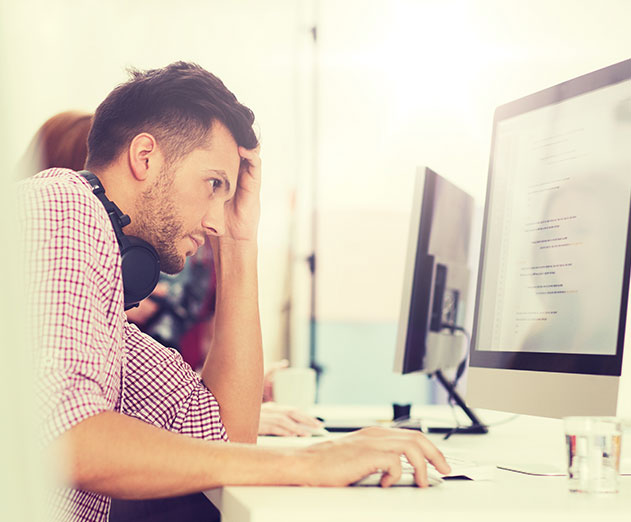 GitLab tells us about Auto DevOps
Wednesday, November 15, 2017 by Richard Harris

As enterprises begin to embrace the benefits of DevOps to improve their application workflow, challenges still exist in the development process that prevent a streamlined workflow between developers and operations. In this interview, Sid Sijbrandij, CEO and co-founder at GitLab, shares insight on the company's plans to offer an automated approach to DevOps, and shares s...
---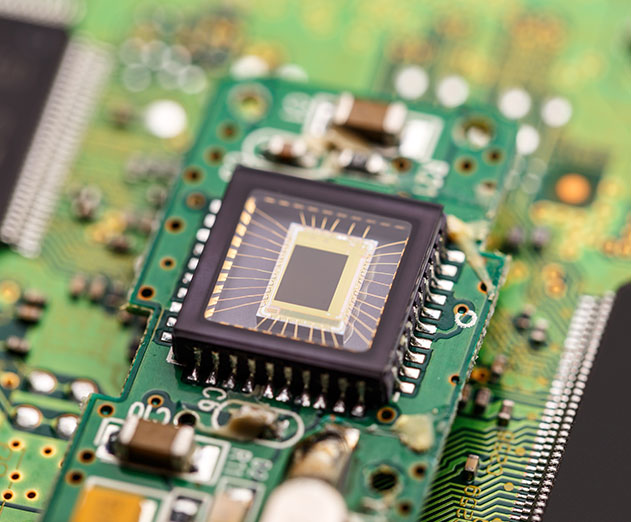 IBM upgrades its qubit processing systems for commercial use
Tuesday, November 14, 2017 by Richard Harris

IBM announced two significant quantum processor upgrades for its IBM Q early-access commercial systems. These upgrades represent rapid advances in quantum hardware as IBM continues to drive progress across the entire quantum computing technology stack, with focus on systems, software, applications and enablement. The first IBM Q systems available online to c...
---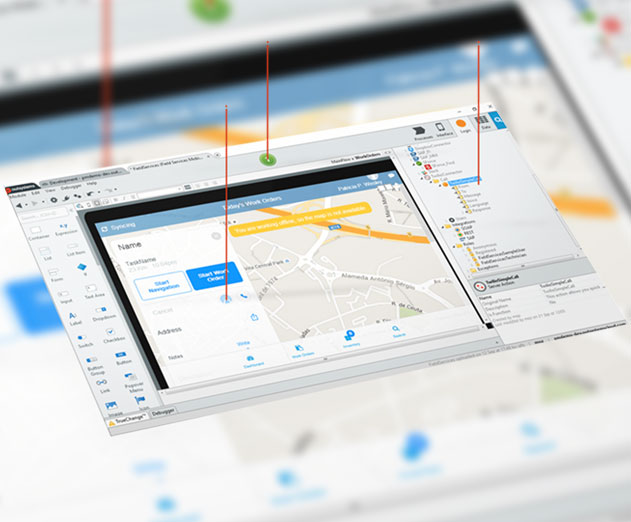 OutSystems' new features help enterprise IT adopt Low-Code
Tuesday, November 14, 2017 by Richard Harris

OutSystems announced the release of multiple new DevOps features that aim to help enterprise IT shops realize the benefits of low-code development. While enterprise IT struggles with established DevOps toolchains for their legacy platforms, OutSystems can now be easily integrated into these toolchains to allow seamless deployments across legacy technologies and modern l...
---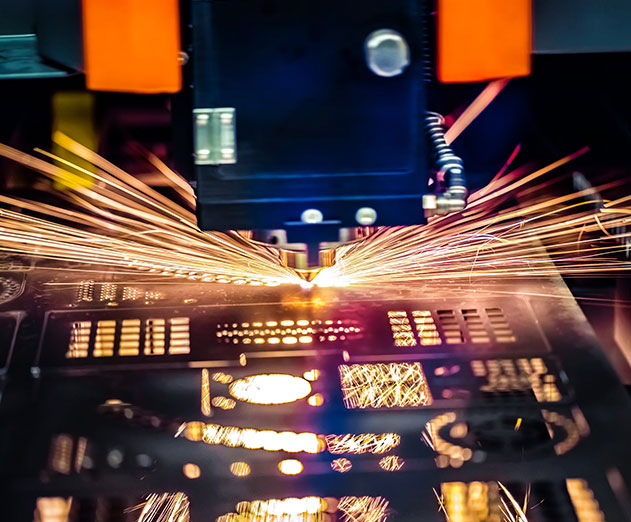 GE Digital unveils new industrial software solutions
Wednesday, November 01, 2017 by Christian Hargrave

GE has unveiled expansions to its suite of edge-to-cloud technologies and industrial applications, designed to help its customers build a complete asset strategy. These additions to the GE Digital portfolio complement software applications that drive industrial productivity and extend these benefits through Predix, the application development platform for the Industrial...
---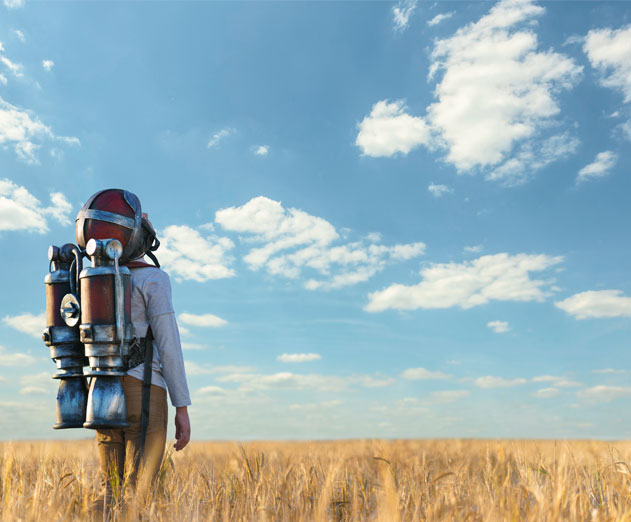 Inmarsat phone apps: Developers and satellite technology
Monday, October 30, 2017 by Richard Harris

Although you may not know it, we often use space satellites to communicate often in our daily lives. From GPS to weather predictions apps, without satellites the information that we have at our finger tips (or more specifically, our mobile phones) would be cut drastically. It follows that along with the constant innovation of mobile technology, satellite technology comp...
---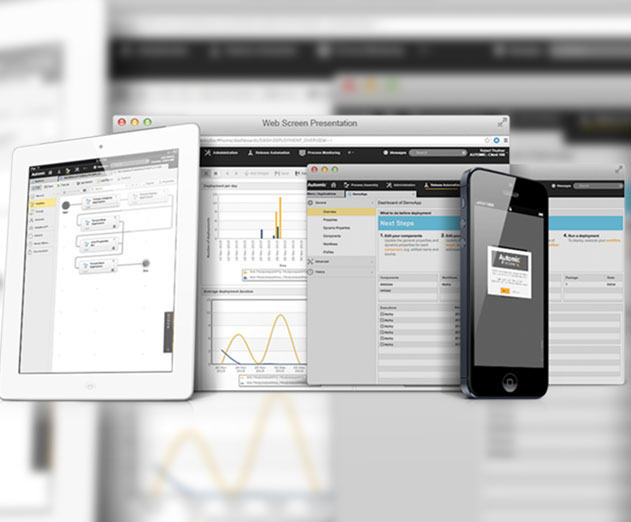 Automic intelligent automation platform released
Friday, October 27, 2017 by Richard Harris

Automic, one of CA Enterprises most recent acquisitions, recently announced its first major product release under the CA name, and that Automic has been named the flagship piece of CA's new Intelligent Automation platform. The move demonstrated CA's investment in the automation market, a market said to have a potential to grow to $10B by 2020. This is Automic's first pl...
---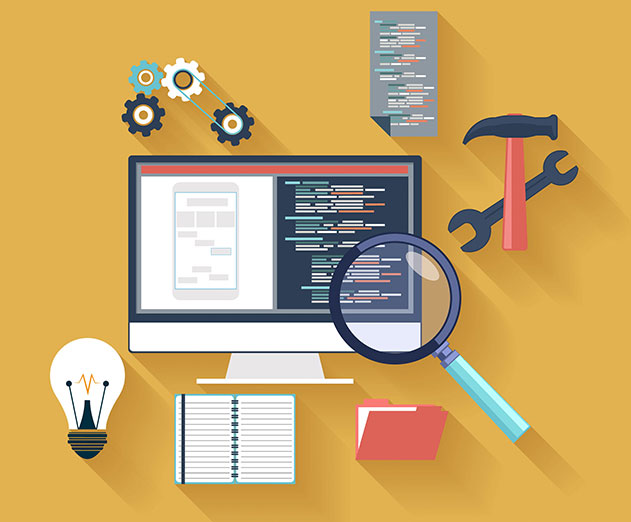 Low code and no code app development benefits
Wednesday, October 25, 2017 by Richard Harris

No-code and low-code platforms serve development projects in a myriad of different ways. It's all about assessing a business user's ability and the problem at hand to determine the best approach for the job.That's why we had a chat with John Carione, Product Marketing strategy at Quick Base to learn more about No-code and Low-Code application development.ADM: We've hear...
---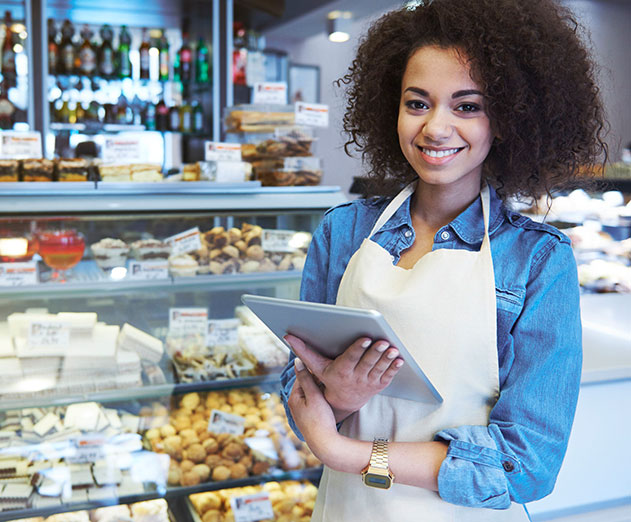 SimpleOrder chats about their Restaurant Management Software
Tuesday, October 24, 2017 by Richard Harris

Restaurant inventory management software platform SimpleOrder was founded in Tel Aviv, Israel in 2012 by restaurant industry veterans who saw a critical need to bring back-of-house operations into the 21st Century. SimpleOrder's restaurant industry management software platform provides restaurant operators with an automated inventory system that provides counts and cost...
---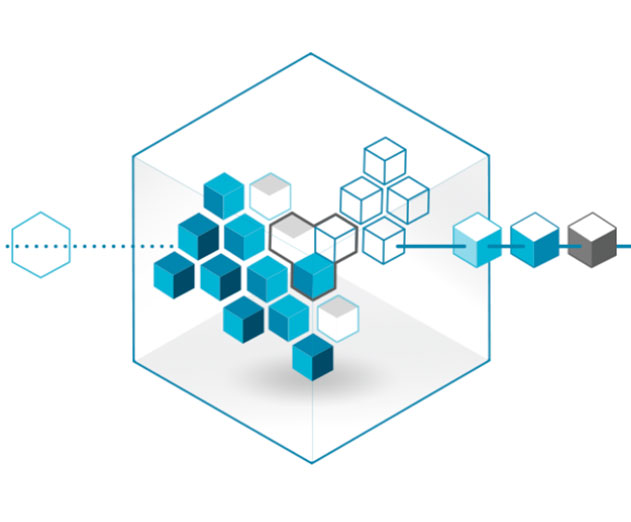 GE and Apple partner to change the industrial world with apps
Monday, October 23, 2017 by Richard Harris

Apple and GE has announced a partnership to deliver powerful industrial apps designed to bring predictive data and analytics from Predix, GE's industrial Internet of Things (IoT) platform, to iPhone and iPad. The two companies unveiled a new Predix software development kit (SDK) for iOS, which gives developers the tools to make their own powerful industrial IoT apps."GE...
---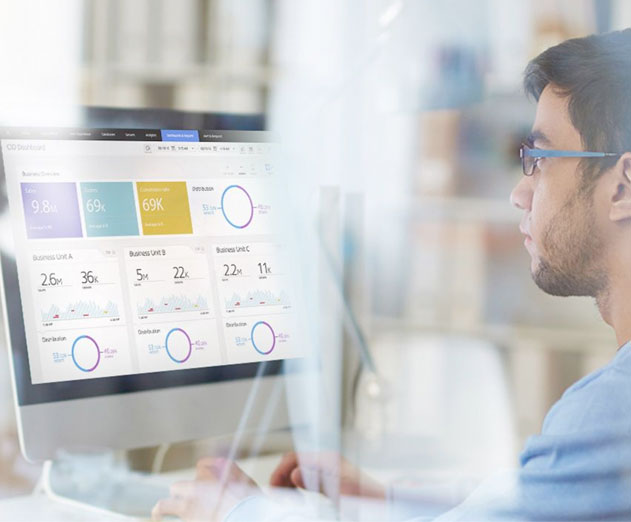 AppDynamics unveils the next gen business iQ
Monday, October 23, 2017 by Christian Hargrave

AppDynamics, a Cisco company and the leader in application intelligence, has announced new machine learning capabilities, and all new IoT network visibility, and vision for the next generation Business iQ, giving CIOs a bold new future with one platform to drive the business through the complexity of the digital economy.Every enterprise is deploying more and more softwa...
---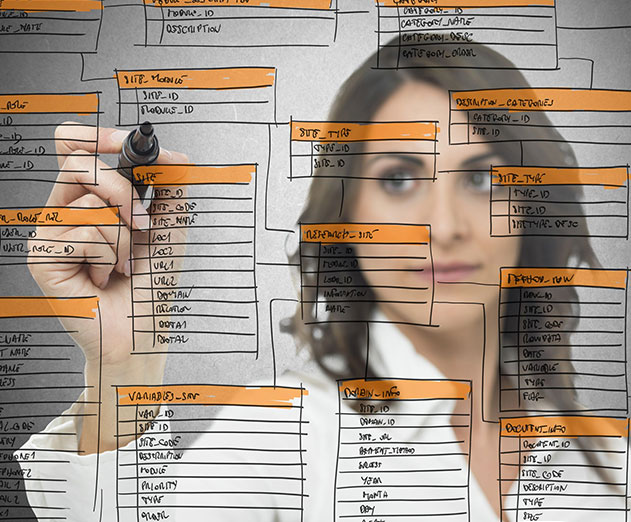 Explaining graph databases to a developer
Tuesday, October 17, 2017 by Richard Harris

Organizations are increasingly beginning to grasp onto the power of graph databases, which helps them unlock business value within connections, influences and relationship within their data. Graph databases enable new applications to adapt to changing business needs and existing applications to scale with the business.To learn more about how organizations can implement ...
---
Evoke RAD platform released by BlueFinity
Monday, October 16, 2017 by Richard Harris

To date, the creation and implementation of quality and high functionality apps has been considered challenging, resource intensive and expensive. Many companies have been deterred because of concerns about the speed and cost of development, how to cope with multiple device types, the integration with different databases or existing systems, changing business requiremen...
---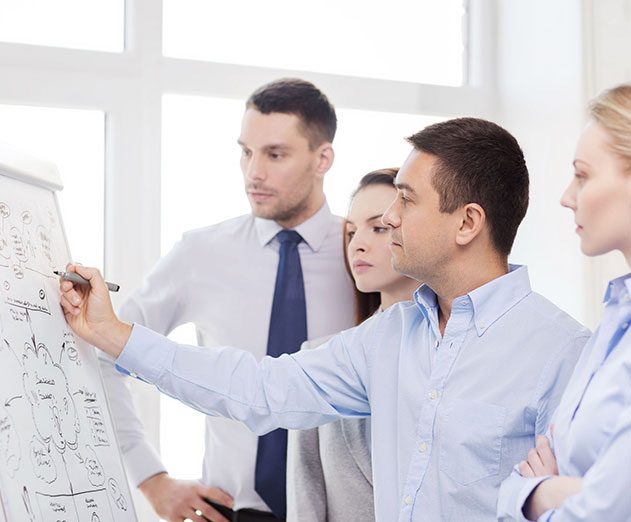 Solving the challenges of database DevOps
Monday, October 16, 2017 by Richard Harris

As companies look to the promises of DevOps to improve their applications' quality and delivery, obstacles still exist with relational databases that hinder adoption of this collaborative process. In this interview, Perry Krug, Principal Architect of Strategic Accounts at Couchbase, shares insight into why relational database management systems impede database DevOps, a...
---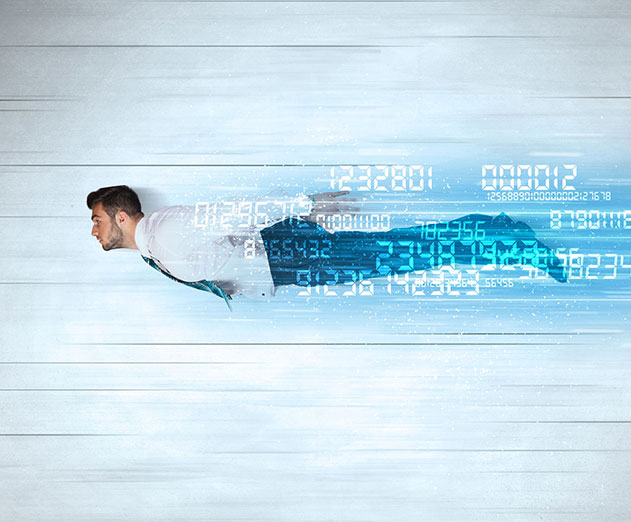 The impact of fast data on the modern application stack
Monday, October 09, 2017 by Richard Harris

Lightbend has announced its Fast Data Platform to help operationalize applications built for streaming data use cases. The new distribution aims to support how organizations design, build and run fast data applications, as new use cases like Real-Time Decisioning, Real-Time Personalization, IoT and others evolve the big data requirements from its legacy batch/Hadoop roo...
---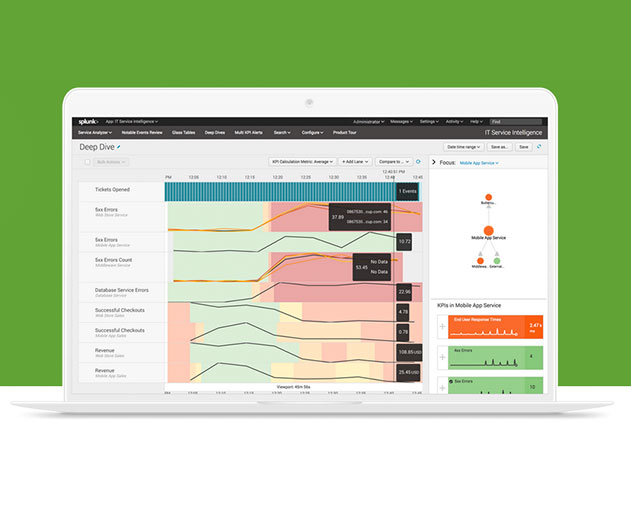 Splunk expands machine learning capabilities
Monday, October 02, 2017 by Richard Harris

Splunk Inc. has announced expanded machine learning capabilities across its product portfolio with the release of their Enterprise 7.0, IT Service Intelligence (ITSI) 3.0, User Behavior Analytics (UBA) 4.0 and updates to their Cloud platform. Splunk also introduced an updated suite of solutions that apply analytics and machine learning to fraud and cloud monitoring use ...
---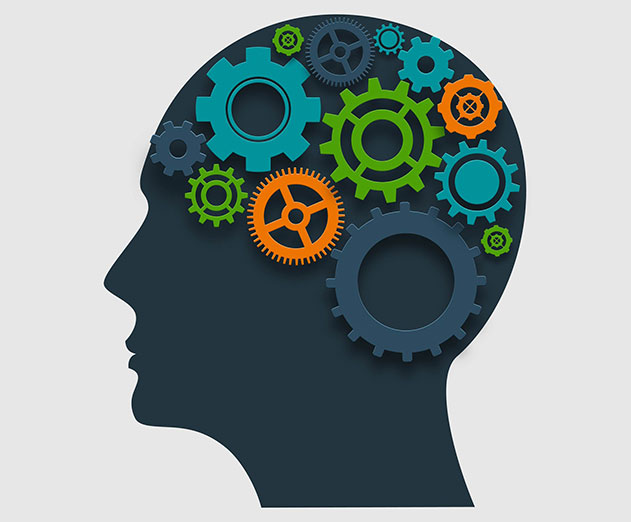 MemSQL is simplifying machine learning in their v6 update
Friday, September 29, 2017 by Christian Hargrave

MemSQL showcased at the Strata Data Conference the ability to run machine learning (ML) algorithms in a distributed SQL environment. In the newest release of MemSQL 6, the company added new extensibility features to enable ML, massive performance improvements for analytical queries, and a broader set of online operations.Previously, the path to implement ML meant workin...
---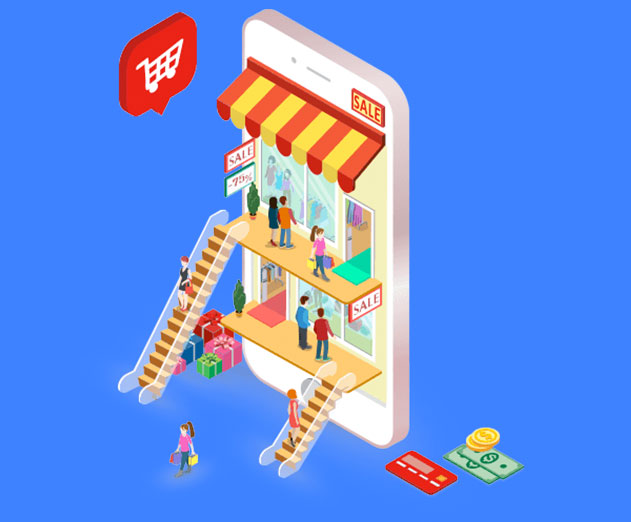 DeviceID reset fraud is now top ad fraud method
Wednesday, September 27, 2017 by Richard Harris

AppsFlyer has introduced the general availability of a holistic, integrated solution - Protect360 - that helps immunize advertisers against the cost and loss of mobile install fraud. In beta testing with select clients, Protect360 revealed DeviceID Reset Fraud was more widespread than previously known, and will cost advertisers an estimated $1.1-$1.3 billion in 2017 whi...
---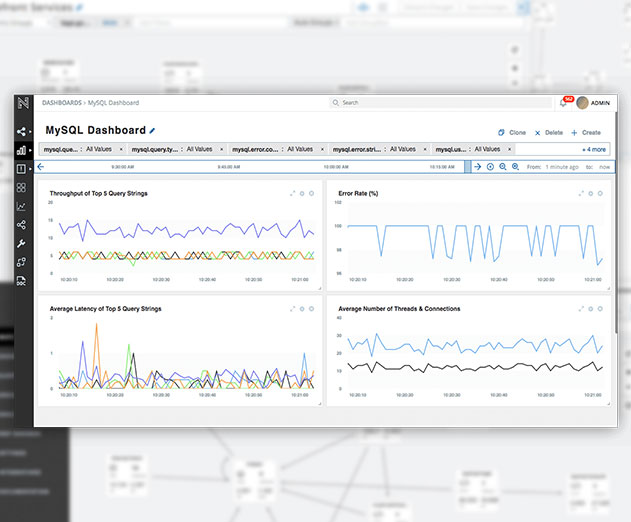 Netsil emerges from stealth with new AOC
Tuesday, September 26, 2017 by Richard Harris

Netsil has launched from stealth by unveiling the Netsil Application Operations Center (AOC), a universal observability and monitoring platform for modern cloud applications. With the AOC, Netsil enables DevOps teams to gain complete visibility into all the services and their dependencies, with absolutely no code changes required. As a result, DevOps teams are able to r...
---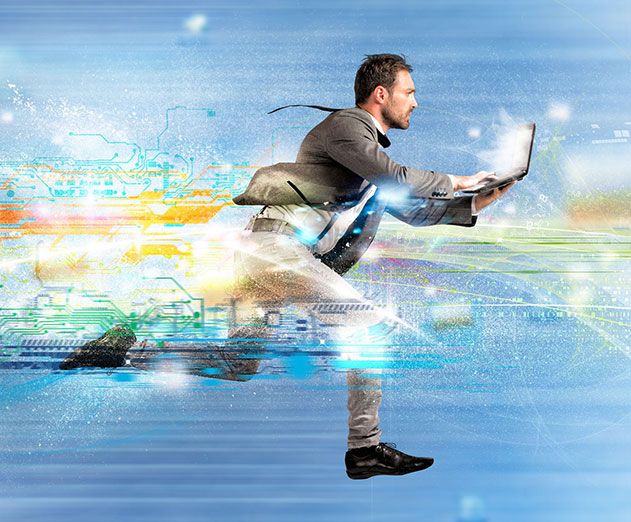 ZeroTurnaround launches XRebel Hub performance monitoring tool
Friday, September 22, 2017 by Christian Hargrave

ZeroTurnaround has launched XRebel Hub, an Application Performance Management (APM) tool built for the development and testing phases of app development. Traditional APM tools focus on the production phase and are often geared to the operations function. The problem with relying solely on this traditional approach is that 80 percent of performance issues make it to prod...
---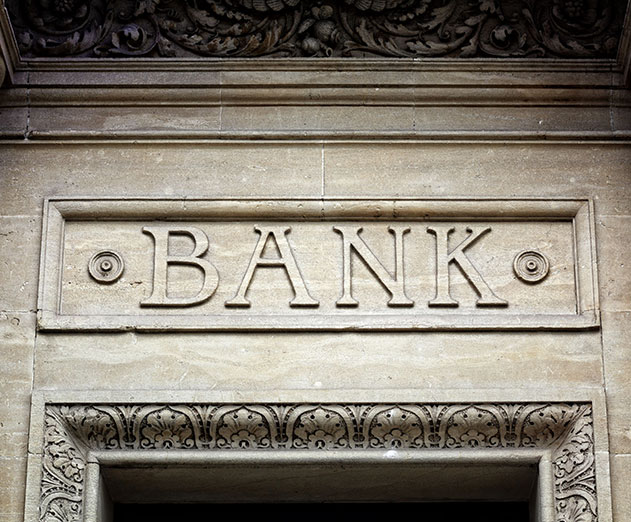 Finxact expands capabilities for open Core-as-a-Service banking
Friday, September 22, 2017 by Richard Harris

Finxact has announced the availability of new features in its sandbox for qualified banks and ancillary service partners to begin exploring, innovating, and building novel products, mobile services, and modern banking capabilities. These new features are part of their Core-as-a-Service being launched in full-scale operations late this year.Their sandbox and Open Core AP...
---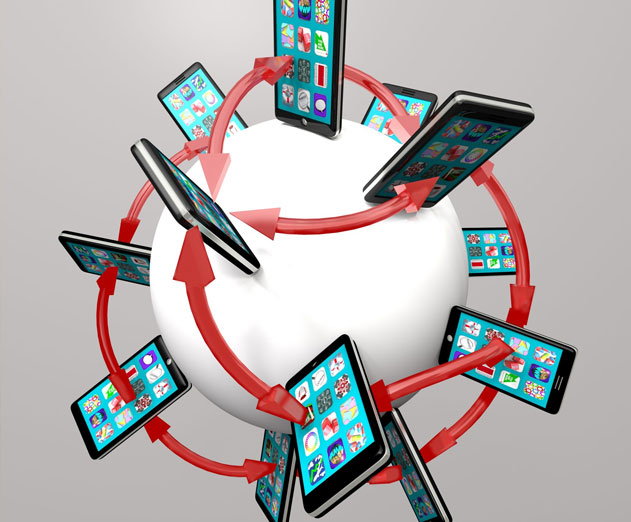 App monetization and choosing the right partner
Friday, September 22, 2017 by Ignasi Prat

The process of defining the business model for monetizing your apps and mobile games starts before even a single line of code is written. It's one of the most important considerations that'll shape your future strategy. It's the type of strategic decision that will influence your present and future development. And if you decide to monetize through advertising, choosing...
---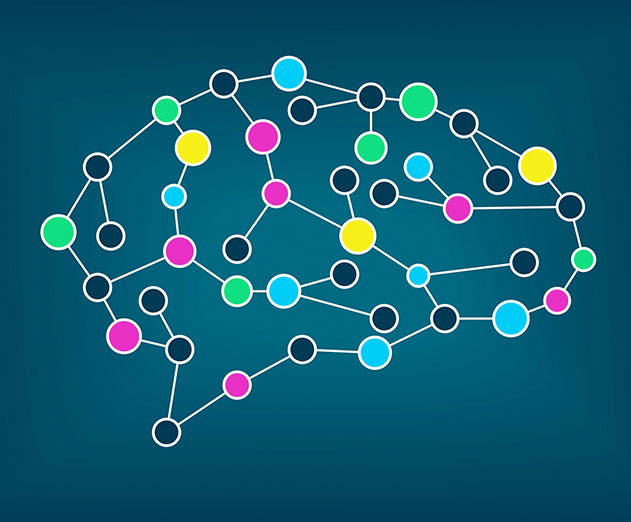 PagerDuty brings machine learning to management platform
Monday, September 11, 2017 by Richard Harris

PagerDuty has introduced new capabilities in machine learning and advanced response automation that enable businesses to orchestrate the right business-wide response to any situation. This is done by eliminating inefficiencies across the digital operations lifecycle, and applying best practices to any operational issue. The updated PagerDuty Digital Operations Managemen...
---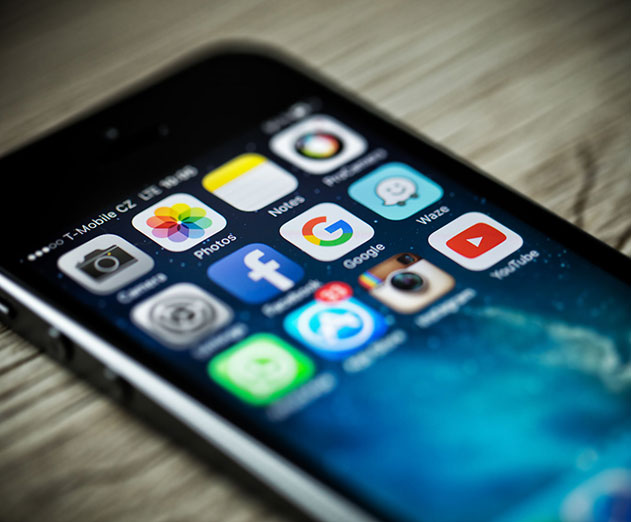 HEIC images in iOS 11 get support from imgix
Monday, September 11, 2017 by Richard Harris

Ahead of the anticipated iOS 11 launch, imgix, a provider of on-demand image processing, has announced it will support the new HEIC image format that will be introduced along with the new mobile operating system from Apple. Remember the fairly new HEIC format aims to help your photos and videos take up alot less space on the device - as much as 50% less in most reports....
---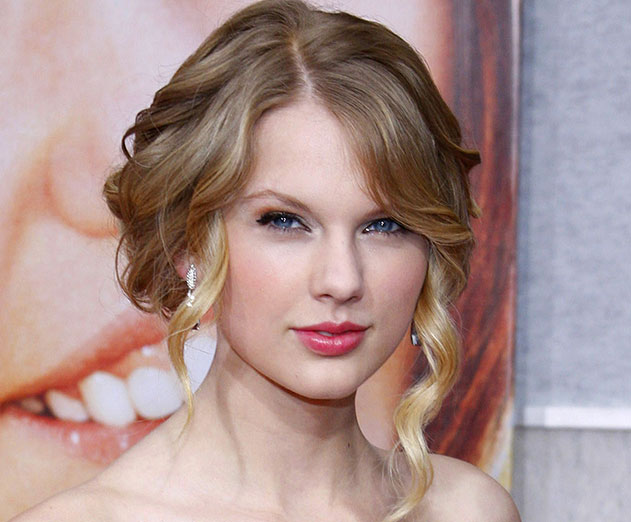 When Taylor Swift crashes servers
Wednesday, August 30, 2017 by Richard Harris

Whether it be a new pop star album, release of a new season of a TV show, or a "fight of the century" style hyped up fight, we never quite think about what it takes in technological infrastructure to make all of the magic happen. In particular, with the release of Taylor Swift's latest song, "Look what you made me do," a similar situation arose which had many scrambling...
---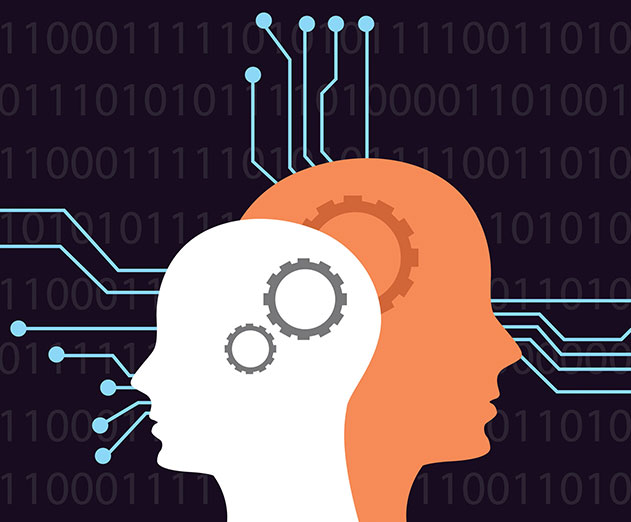 Human assisted AI analytics updates by Pramata in Summer '17 version
Saturday, August 26, 2017 by Richard Harris

Pramata, a commercial relationship operations company, has announced its Summer '17 Release which features a new suite of applications that leverage machine learning and built-in analytics to gain new insights from customer, partner and supplier data. By combining a software platform and human-assisted artificial intelligence (AI), Pramata customers can now quickly oper...
---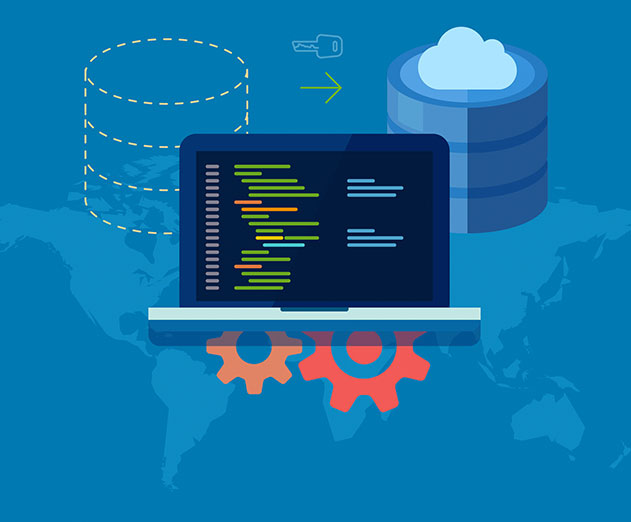 Application performance monitoring and cloud migration
Wednesday, August 23, 2017 by Nik Koutsoukos

The IT organization is becoming more and more strategic in helping companies reach their business goals. Companies are using technology as a means to not just expose new opportunities and tap into new markets but find ways to relate to their customer base and drive loyalty. As most of us are well aware, the primary choice for businesses today is to move as much of their...
---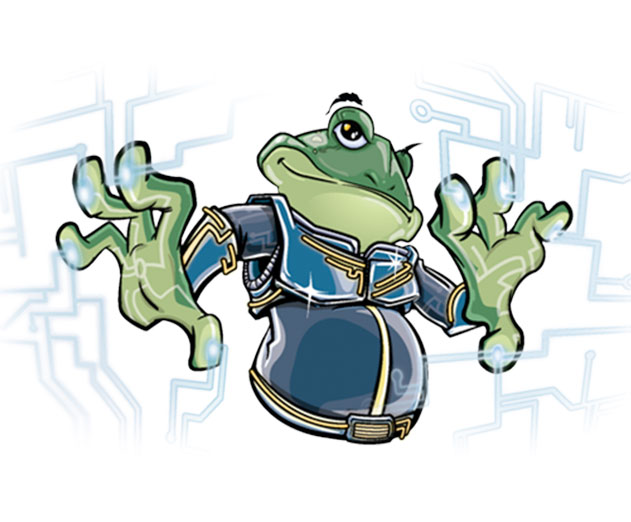 Quest launches Toad Edge toolset for MySQL
Tuesday, August 22, 2017 by Richard Harris

Quest Software, a global systems management and security software provider, has announced the availability of Toad Edge, a new commercial database toolset that makes it easy for development teams and database administrators (DBAs) to develop and manage next-generation open source database environments. With the first release supporting MySQL, Toad Edge saves time, minim...
---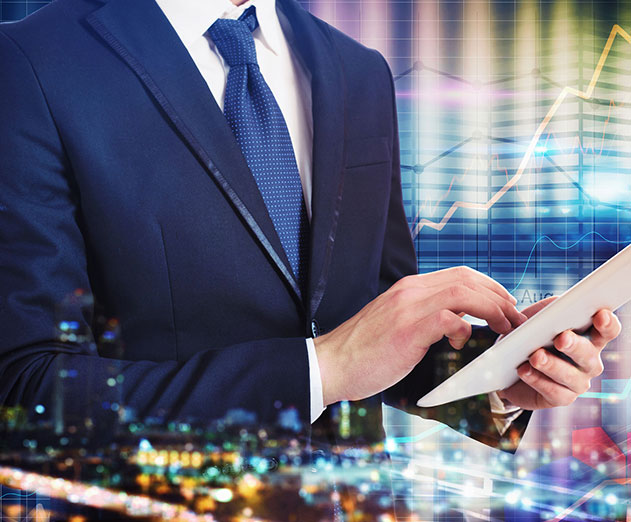 Low-code development is improving delivery speed
Thursday, August 03, 2017 by Richard Harris

New survey results from by Appian, from North American IT and executive leadership about their strategies for low-code platform implementation are out. The commissioned survey, conducted by leading independent analyst firm Forrester Consulting, shows decision-makers are leveraging low-code platforms to support three primary digital initiatives: digital process auto...
---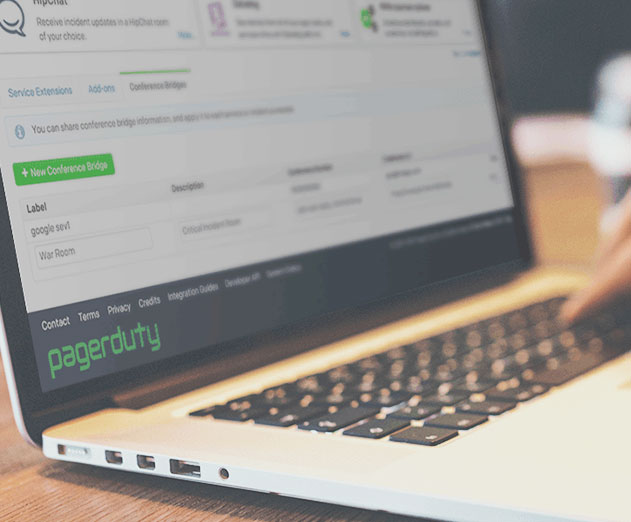 PagerDuty expands into APAC regions along with new Australia IT report
Tuesday, August 01, 2017 by Christian Hargrave

PagerDuty, a provider of digital operations management, has announced the launch of its local team in Sydney, Australia. The global expansion will help the company further grow its presence in the Asia-Pacific region and address the increasing need for digital operations management software. The company also announced the appointment of David Wall, former head of APAC s...
---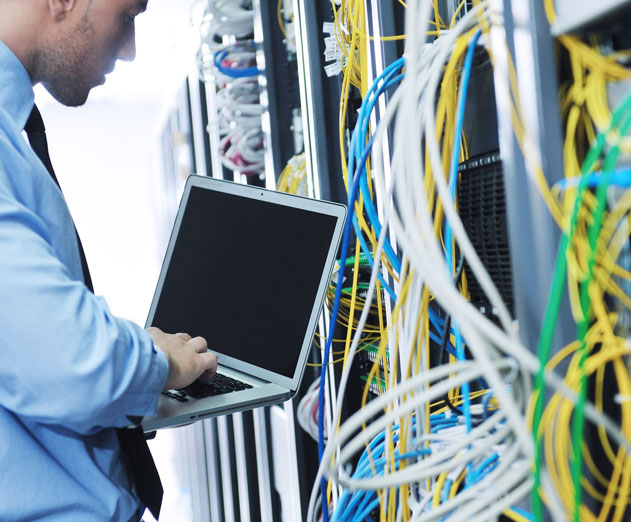 The evolving role of the Network Engineer
Monday, July 31, 2017 by Grant Ho

Many network engineers still struggle to manage key IT workflows manually, including network troubleshooting, documentation, change management, and cybersecurity. Managing these workflows is becoming increasingly difficult, and the issue is only expected to escalate as networks grow and become more complex with the move towards software-defined networking (SDN) and clou...
---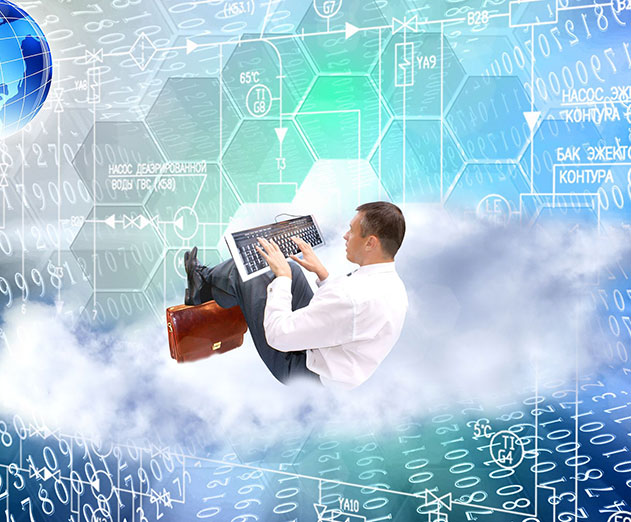 On the origin of applications: From monolith to microservices
Monday, July 31, 2017 by Pat Bakey

Computing and biology are often seen as existing on two separate planes: computing relies on order of operations and algorithms, while biology functions on organ systems and bodily processes (although, bio-computing is closing this gap). As different as they may seem, they hold a striking similarity in that they are both governed by natural selection - or in the case of...
---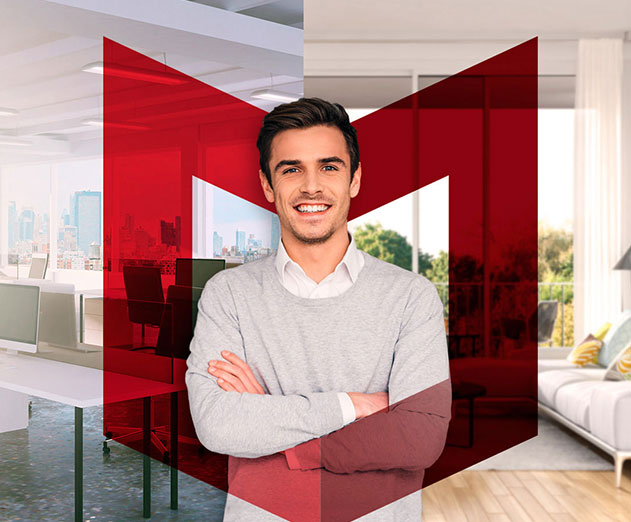 The future of cybersecurity in machine learning
Sunday, July 30, 2017 by Richard Harris

McAfee, a cybersecurity company, has announced several new innovations that expand machine learning and automation capabilities to strengthen human-machine teams. Plus, McAfee announces support of OpenDXL.com, a new, independent collaboration portal that offers forums and free apps, giving OpenDXL users easy access to ideas and resources available for application integr...
---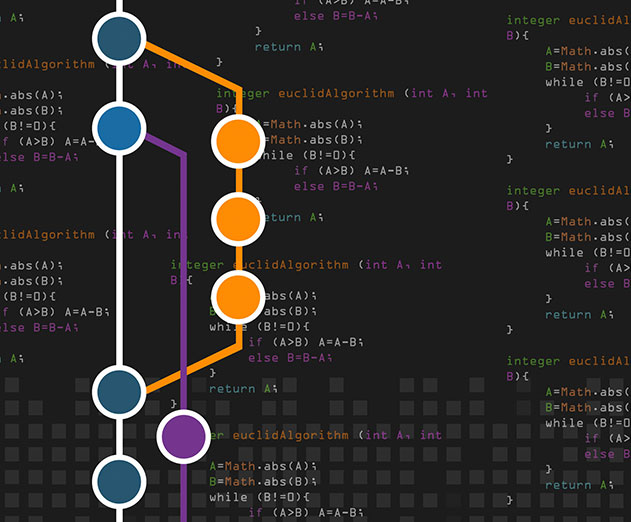 CA says you are probably missing out on the benefits of continuous testing
Friday, July 21, 2017 by Richard Harris

Results from a CA Technologies global study reveal that while 75 percent of organizations highlight continuous testing as critical or important, only a minority of survey respondents have made exceptional progress acquiring the necessary knowledge and key enablers to drive digital transformation. The 20 percent of survey respondents identified as continuous testing 'Lea...
---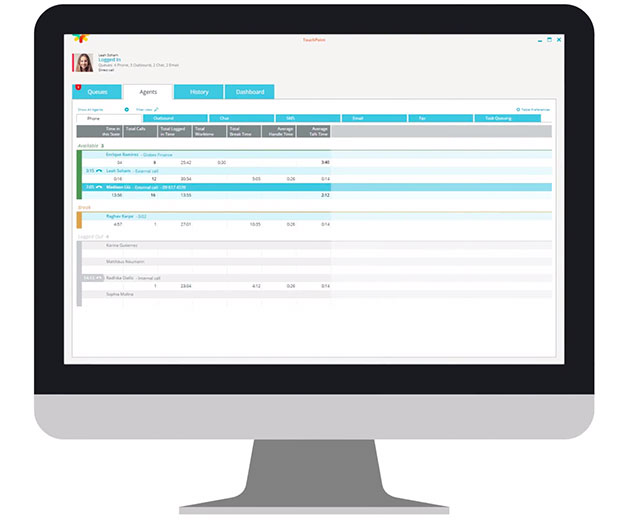 Enghouse Interactive Communications Center 10 lands
Friday, July 21, 2017 by Richard Harris

Enghouse Interactive just introduced version 10.0 of Enghouse Interactive Communications Center (CC 10.0), the latest iteration of its contact center platform, which boasts new functionality and integration enhancements for agents to deliver an optimal omni-channel customer experience."CC 10.0 delivers a tighter than ever portfolio integration through TouchPoint, allowi...
---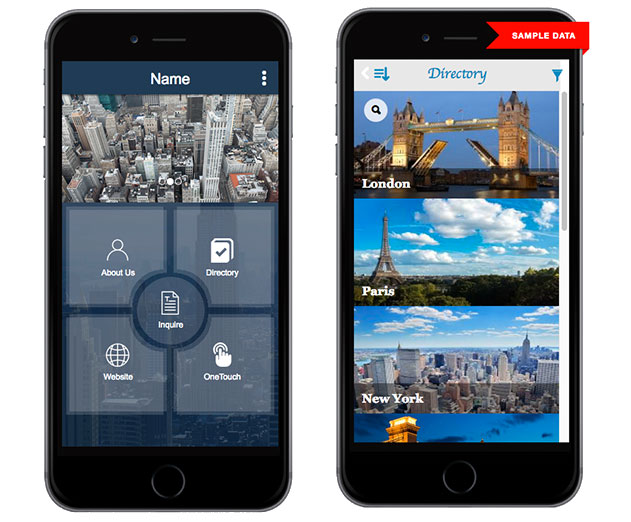 Appy Pie App Sheets feature
Friday, July 21, 2017 by Christian Hargrave

Appy Pie, a cloud-based mobile application builder platform just announced the launch of its App Sheets feature, which allows business owners to link all of their Google Spreadsheets and Forms into an app to modify in real-time. Appy Pie's newest feature allows users to have access to their Google Spreadsheets or Forms directly from the Appy Pie app to instantly add, mo...
---
Helium launches low-power long-range solution for IoT devices
Thursday, July 20, 2017 by Christian Hargrave

Helium, a provider of IoT connectivity, announced the launch of its latest product suite, a comprehensive low-power, long-range solution for IoT devices. The new offering streamlines the ability to prototype, deploy and scale a long-range wireless network that connects thousands of end devices, giving companies a simple way to intelligently and securely deliver data fro...
---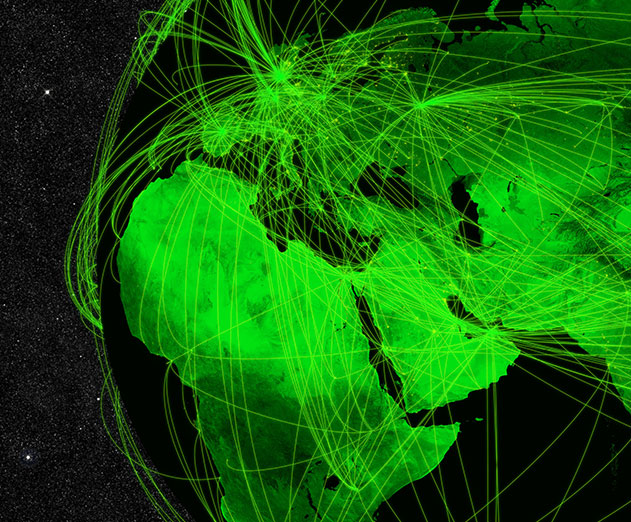 Amos Ben Yaacov hired as PacketZoom's General Manager EMEA
Tuesday, July 18, 2017 by Richard Harris

PacketZoom, a leader in mobile application acceleration, announced today that it has expanded to Europe to help accelerate mobile app performance in the region. The company has hired industry veteran Amos Ben Yaacov as its new General Manager EMEA to oversee growth throughout Europe and bring PacketZoom's proprietary app analytics, controls and acceleration technology t...
---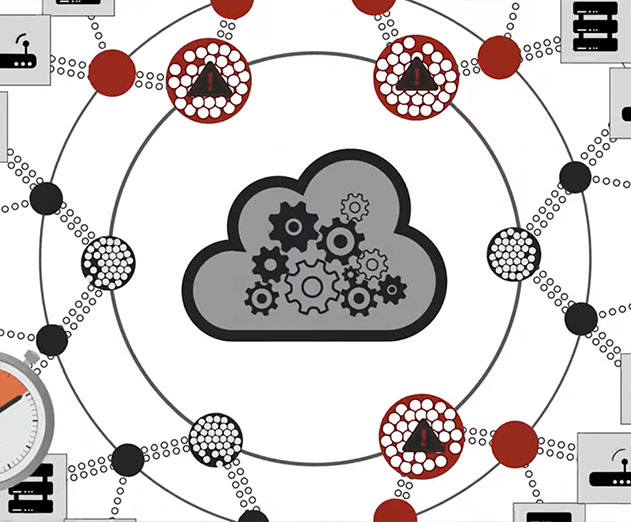 IIoT gets Lightning ML from FogHorn Systems
Monday, July 17, 2017 by Richard Harris

FogHorn Systems has announced the availability of Lightning ML, the newest version of its edge intelligence software platform for the Industrial Internet of Things (IIoT). Lightning ML is an IIoT software platform with integrated machine learning capabilities and universal compatibility across all major IIoT edge systems.Accenture predicts that IIoT can add $14.2 trilli...
---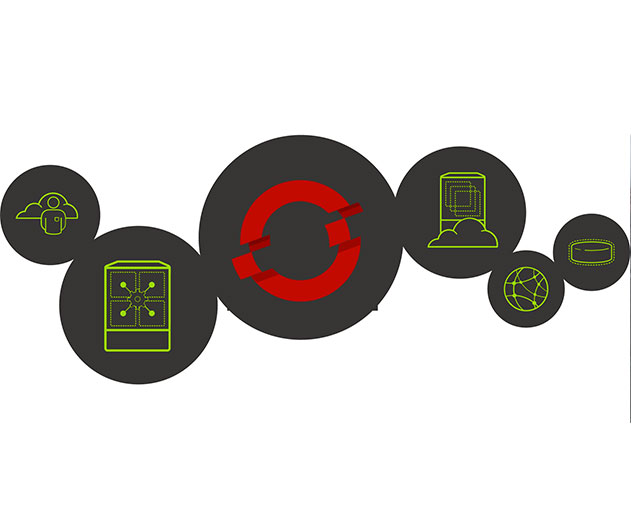 OpenShift Online lets developers deploy and scale public cloud-native apps
Tuesday, July 11, 2017 by Christian Hargrave

Red Hat, Inc. has introduced the next generation of Red Hat OpenShift Online, their open source, container-native, multi-tenant cloud platform. Based on the same Linux container- and Kubernetes-based foundation as the OpenShift Container Platform, OpenShift Online gives developers the ability to quickly and easily build, deploy and scale cloud-native applications in a p...
---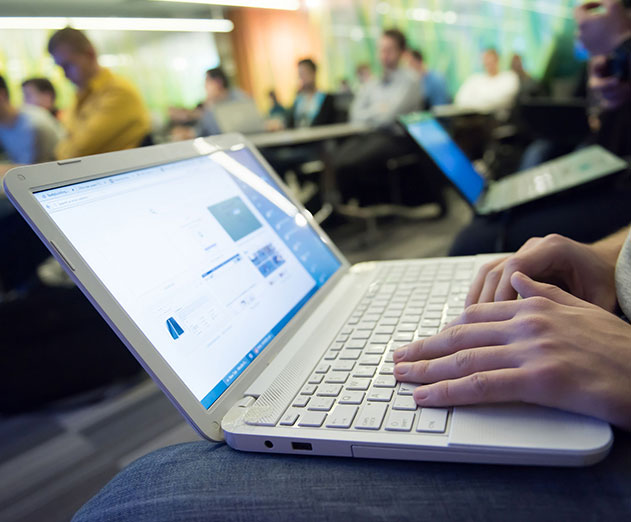 Introduction to Kubernetes from The Linux Foundation released
Monday, July 10, 2017 by Richard Harris

The Linux Foundation, the nonprofit advancing professional open source management for mass collaboration, has announced its newest massive open online course (MOOC) is now available. The free course, LFS158x - Introduction to Kubernetes, is offered through edX, the nonprofit online learning platform founded in 2012 by Harvard University and Massachusetts Institute of T...
---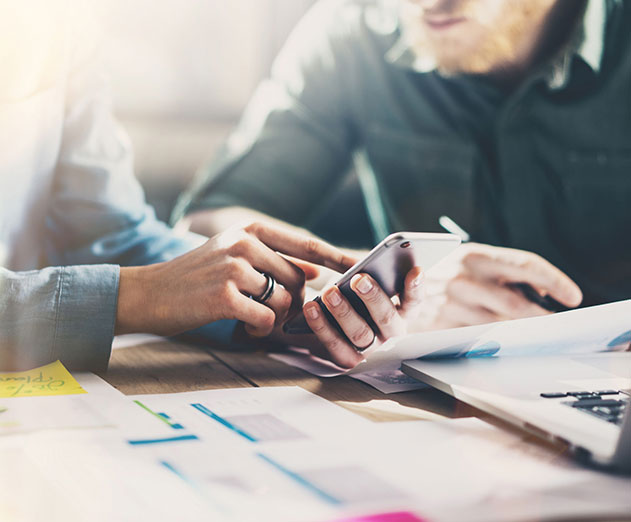 Enterprises struggling to manage the chaos of mobile transformation
Friday, July 07, 2017 by Christian Hargrave

Despite the exponential growth of connected devices globally, enterprises are struggling to manage the chaos of mobile transformation, especially where mobility is critical to their business. That's according to new research from SOTI which identified the views of senior executives and remote workers around the globe. Commissioned by SOTI a global study was carried...
---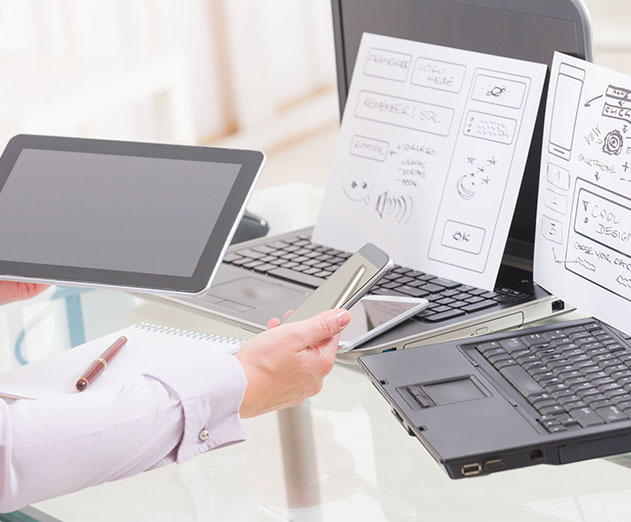 The case for developer platforms as seen by Oracle
Friday, July 07, 2017 by Richard Harris

Developers' lives are getting more challenging than ever. In the past, CIOs would give them the environment they had to work in, and operations was never part of their daily worries. But with the advent of cloud computing and broad adoption of DevOps methodologies, developers are now responsible for thinking about their environment, orchestrating containers, monitoring ...
---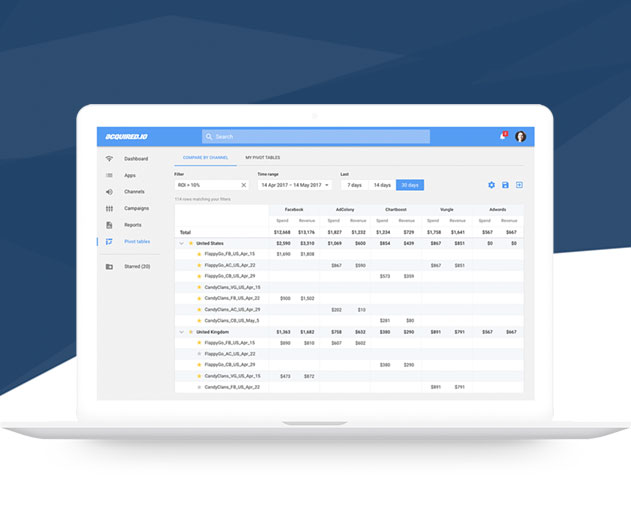 Acquired.io wants to help small app publishers
Thursday, July 06, 2017 by Richard Harris

The founders of mobile marketing company AppScotch, acquired by AppAnnie, have launched their newest venture, Acquired.io. The company has created a centralized platform to manage user acquisition across dozens of channels like Snapchat, AdColony, Chartboost, and others. Acquired.io has raised $2 million in funding from investors, many in the mobile gaming space. N...
---
The cloud needs a makeover survey says
Monday, July 03, 2017 by Richard Harris

Fugue, Inc., has released the results of its 2017 State of Cloud Infrastructure Operations Survey. The survey, fielded to over 300 IT operations professionals, executives, and developers, found that most respondents believe that the cloud is not living up to expectations because of compliance and security concerns, unexpected downstream costs, and the glut of cloud mana...
---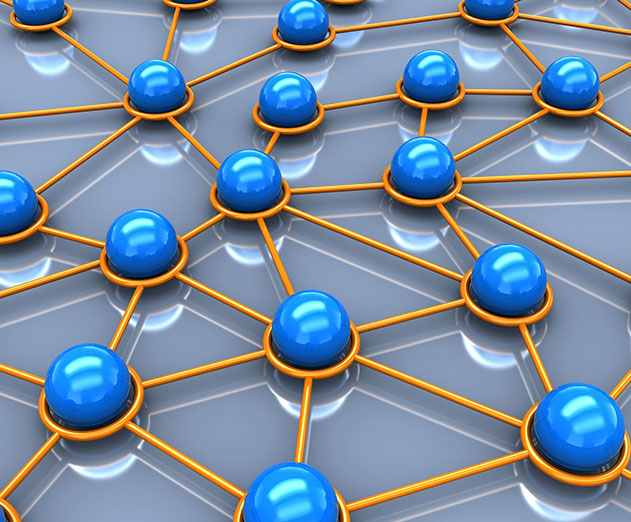 Open source is truly open for business
Wednesday, June 28, 2017 by Christian Hargrave

NodeSource, the Node.js company, has announced the results of a new survey fielded among enterprise software developers ranking open source projects across a variety factors, including hiring, entrepreneurism and the likelihood of IPOs in the near future.The survey, which was aimed at gauging the momentum of Node.js within the open source software ecosystem, revealed th...
---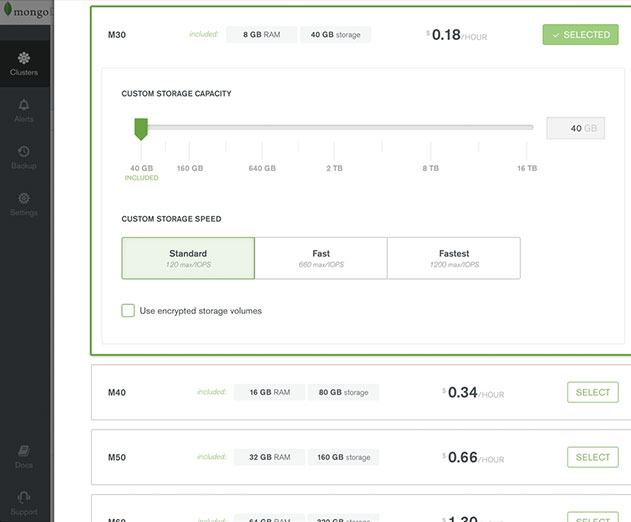 MongoDB Atlas is now available on top cloud platforms
Wednesday, June 21, 2017 by Christian Hargrave

MongoDB has announced that MongoDB Atlas, its cloud database as a service, is now available to users on the top three public cloud platforms. Atlas has extended its availability beyond Amazon Web Services (AWS) to include Google Cloud Platform (GCP) and Microsoft Azure, delivering on its vision of running MongoDB anywhere. The addition of support for Azure and GCP...
---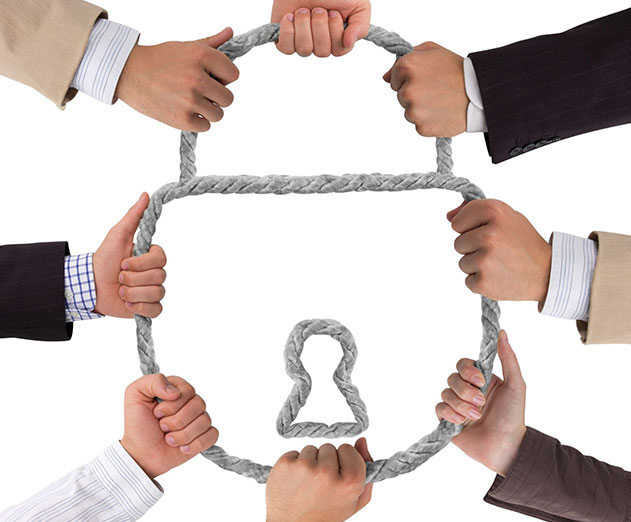 DevSecOps will help security and developers play nice
Thursday, June 15, 2017 by Richard Harris

Veracode, a security software company acquired by CA Technologies, has announced the results of a study examining the relationships between application developers and security teams.The study, conducted in conjunction with Enterprise Strategy Group (ESG), shows that despite the pervasive belief that security and development teams have conflicting priorities, initiatives...
---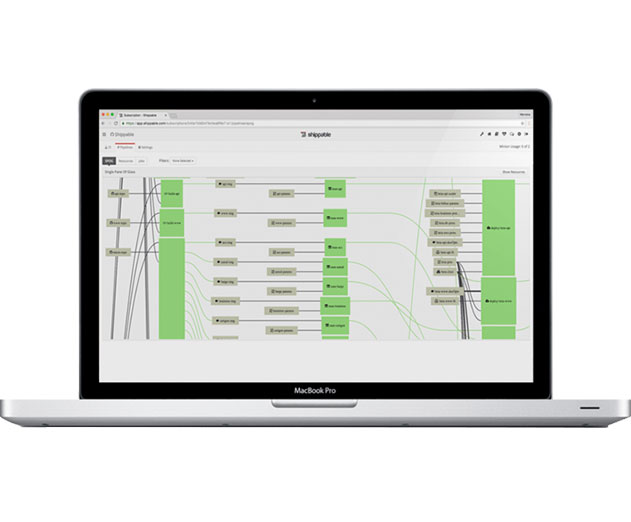 DevOps in the enterprise with new Shippable Server
Thursday, June 15, 2017 by Christian Hargrave

Shippable announces the general availability of Shippable Server, the enterprise version of its popular DevOps platform, for organizations that want to ship code frequently and predictably but have strict security, compliance and control needs. The platform unifies all DevOps tools and processes into software "assembly lines" that provide complete visibility, traceabili...
---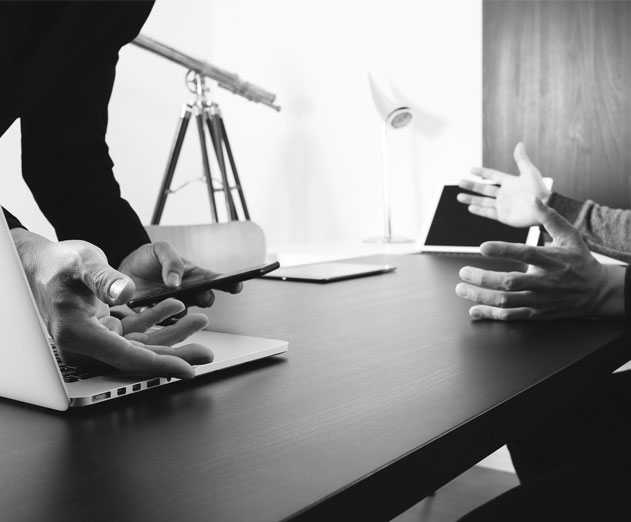 Adopting DevOps should be a top priority for you right now
Wednesday, June 14, 2017 by Richard Harris

As DevOps becomes more mainstream, there has been a rush for companies to implement it and agile workflows. DevOps as a buzzword isn't going away anytime soon, but are companies truly "doing DevOps" to the best of their ability? Sacha Labourey, founder and CEO of CloudBees, a hub of enterprise Jenkins and DevOps, discusses the difference between companies claiming to do...
---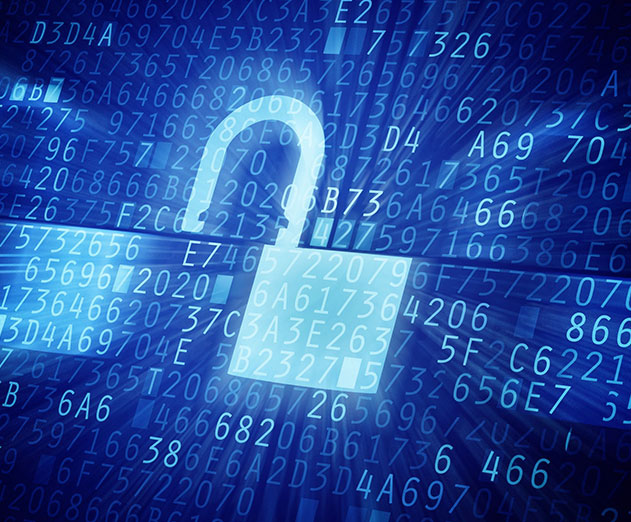 Many fintech DevOps are not enforcing security
Tuesday, June 06, 2017 by Christian Hargrave

Venafi has announced the results of a study on the cryptographic security practices of DevOps teams in the financial services industry. Cryptographic security risks are amplified in DevOps settings, where compromises in development or test environments can spread to production systems and applications. This is a particular issue for financial services organizations, whi...
---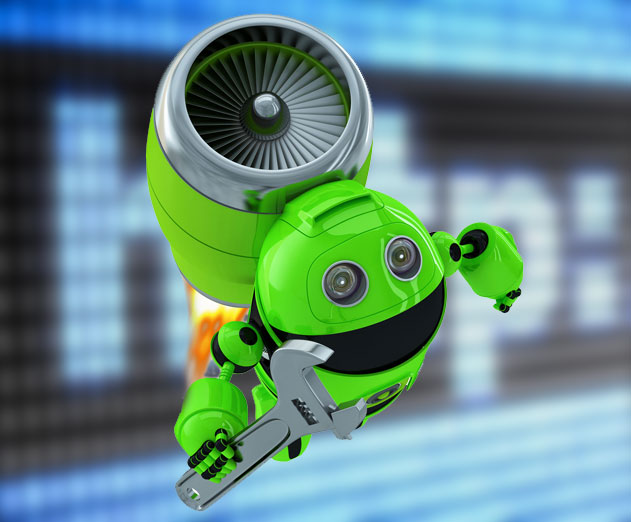 How to choose an Android HTTP Library
Monday, June 05, 2017 by Leanid Vovk

Today almost every Android app uses HTTP/HTTPS requests as the main transport for transferring data. Even if you're not using HTTP directly, you may be using multiple SDKs that rely on HTTP for networking, such as analytics, crash reporting and ads. So it's fair to say that HTTP is the ubiquitous, and perhaps even obvious, choice for data transfers. But choosing HTTP in...
---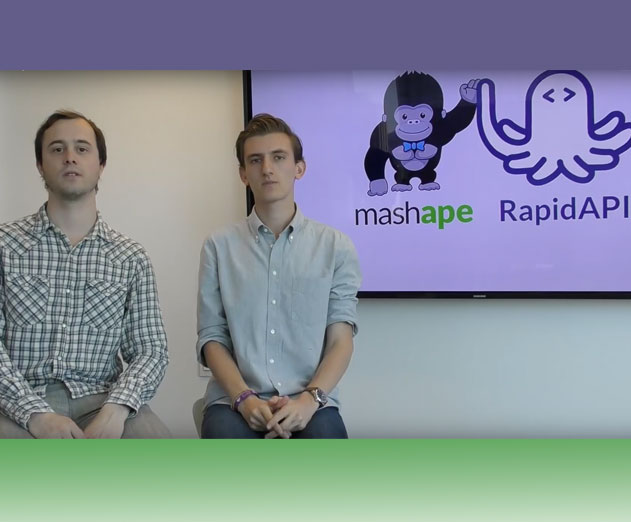 RapidAPI acquired the Mashape Marketplace
Wednesday, May 31, 2017 by Richard Harris

RapidAPI announced that it has acquired the Mashape Marketplace, giving developers access to a massive new inventory of APIs, becoming the world's largest API marketplace.The API economy is growing rapidly - expected to be a $2.2 trillion market by 2018, according to Ovum Research. APIs are playing a vital role in the development and operations of modern apps, with anyt...
---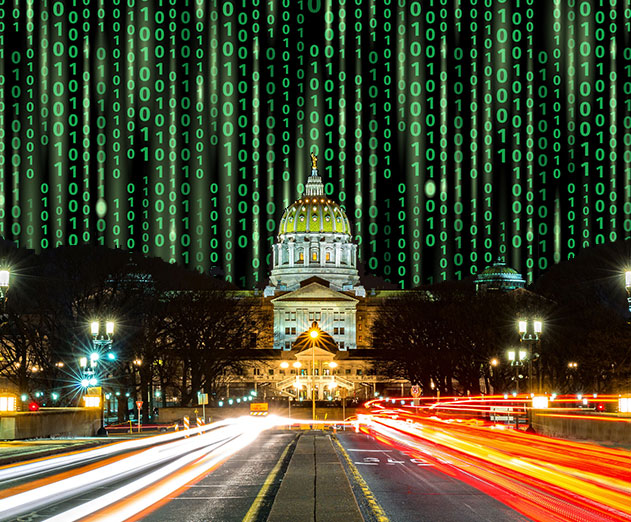 A DevOps framework for federal customers
Wednesday, May 17, 2017 by Christian Hargrave

Last Thursday, President Trump signed an executive order designed to strengthen the cybersecurity of federal networks including moving all federal IT systems to the cloud. The executive order also calls for effective risk management, which includes requiring planning so that maintenance, improvements and modernization occur in a coordinated way and with appropriate regu...
---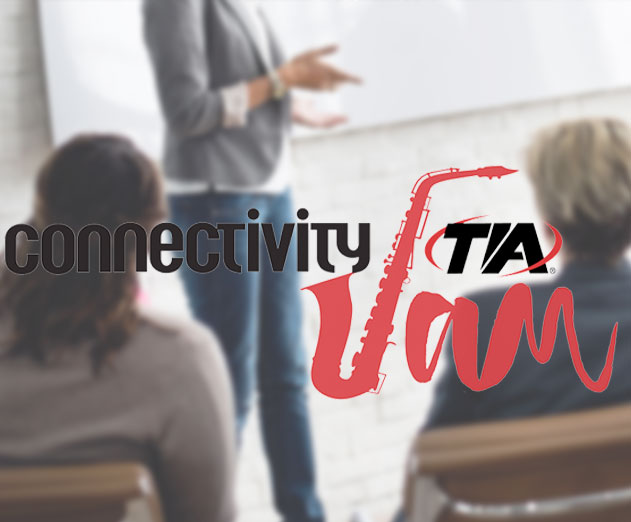 IoT training for sensor-based IoT solutions
Wednesday, May 17, 2017 by Michael Haynes

Telit, an Internet of Things (IoT) solutions company, has announced it is sponsoring an IoT workshop that will teach participants the fundamentals needed to help them configure, launch and maintain an IoT solution. This hands-on, interactive workshop is an extension of the Telecommunications Industry Association's (TIA) Connectivity Jam and takes place June 8, 2017 in D...
---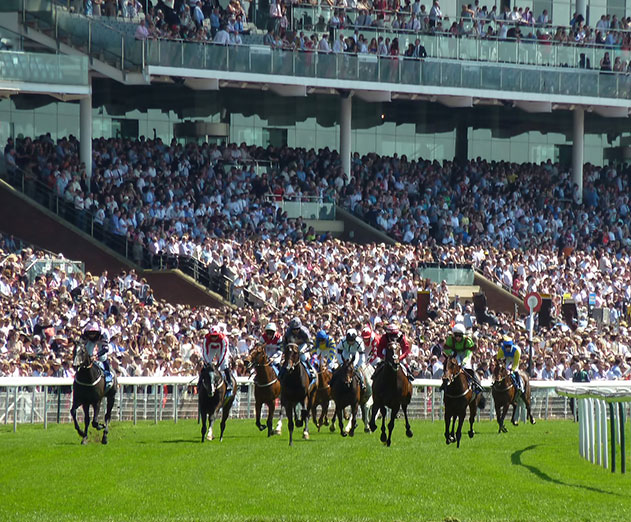 Place your bets with some of these betting apps from the UK
Tuesday, May 16, 2017 by Michael Haynes

A fully regulated and well-organized betting landscape in the UK has allowed betting operators to flourish and make important steps forward towards keeping up with the advancing mobile technology. One particular way which stands as the most prominent example and testament to UK sport betting dominance in recent years is via fully-fledged betting apps or mobile sites. UK...
---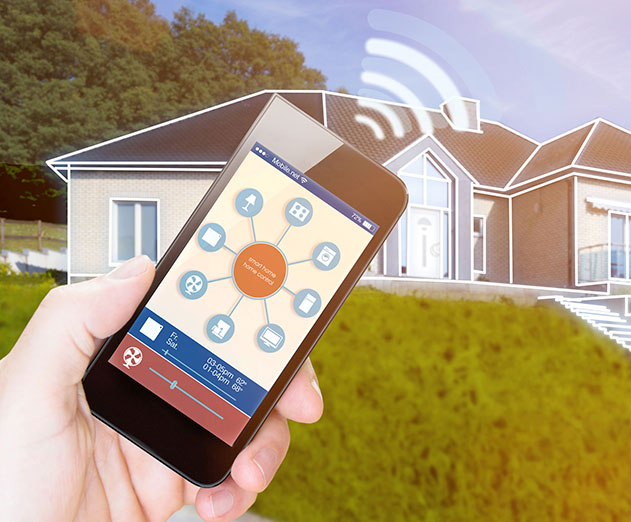 The smart home effect on IIoT facilities
Wednesday, May 10, 2017 by Saar Yoskovitz

The backbone of many science fiction plots just a few short years ago - smart machines, homes and cities - are now all around us thanks to the Internet of Things (IoT). Fitbits track and analyze physical attributes from stairs climbed to quality of sleep. By simply saying "Alexa," Amazon Echo can deliver you with today's weather forecast or play your favorite music as y...
---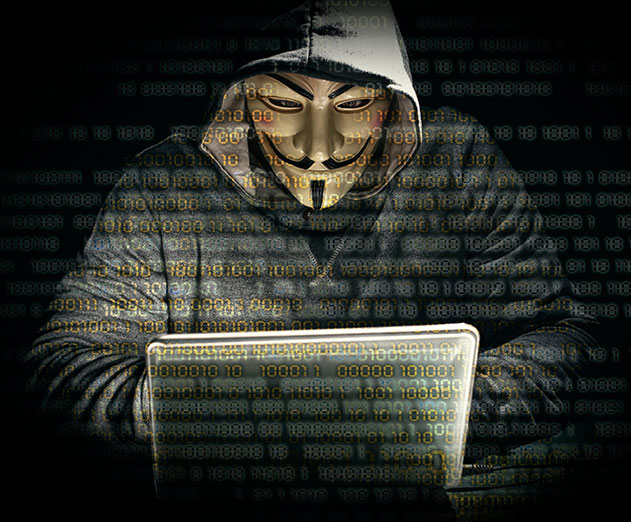 NoTrove threat is delivering millions of scam ads
Friday, April 28, 2017 by Richard Harris

Earlier this year, RiskIQ, a digital threat management company, reported an eight-fold increase in internet scam incidents that deny the $83 billion digital advertising industry millions of dollars. Now, researchers at RiskIQ have identified NoTrove, a newly discovered and major threat actor that is delivering millions of scam ads that threaten consumers and further und...
---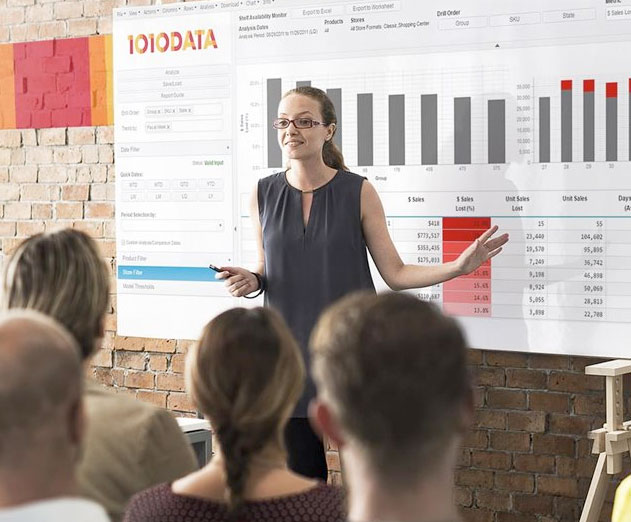 Analytics and data SDK released by 1010data
Friday, April 21, 2017 by Michael Haynes

1010data, Inc. just released its improved application development Software Development Kits (SDKs), designed to support application development and integration across enterprise operations. With enhancements to its .NET and Java SDKs, as well as a new Python SDK, 1010data's new tools enable developers to build powerful and scalable applications on top of the 1010data In...
---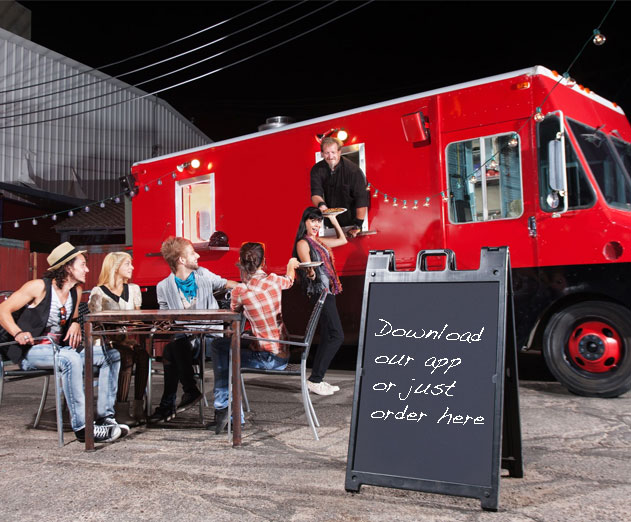 Small business and mobile apps insight
Thursday, April 20, 2017 by Richard Harris

Small and medium-sized businesses (SMBs) are moving rapidly toward adopting mobile apps in 2017, according to new research from Clutch. They report that 42% of SMBs have built their own mobile app, and the survey indicates that SMBs increasingly view them as a worthwhile tool to improve business operations and return on investment.Two-thirds (67%) of SMBs surveyed said ...
---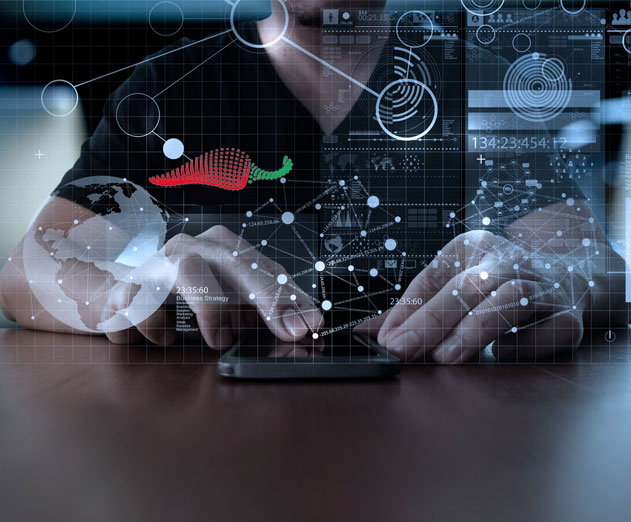 DevOps for Big Data with Pepperdata
Wednesday, April 19, 2017 by Richard Harris

Despite huge investments in big data applications, there's still a bottleneck as developers and operators try to find effective and efficient ways to adjust and correct their big data applications' code. As a result, companies deploying applications suffer from decreased developer productivity and cluster efficiency - a critical flaw to keep up with today's big data inf...
---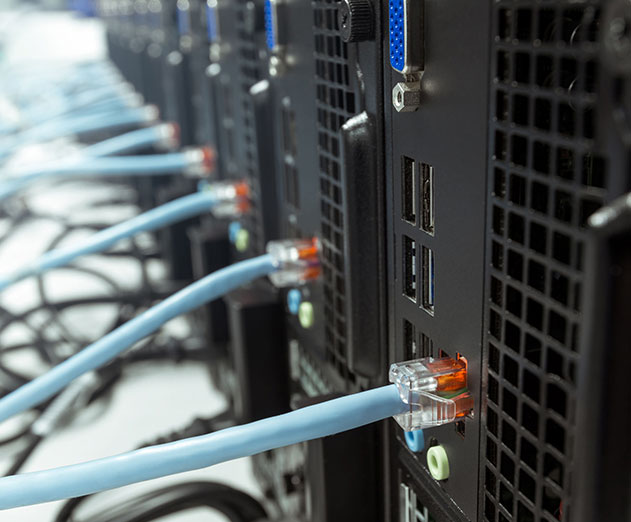 HPE containerizes their ITOps management software
Tuesday, April 18, 2017 by Richard Harris

Hewlett Packard Enterprise Software launched new containerized versions of its HPE IT Operations Management (ITOM) offerings. These suites - Hybrid Cloud Management, Data Center Automation, Operations Bridge, and IT Service Management Automation - help enterprise IT customers manage their private and public cloud infrastructure, and deliver new services at scale in resp...
---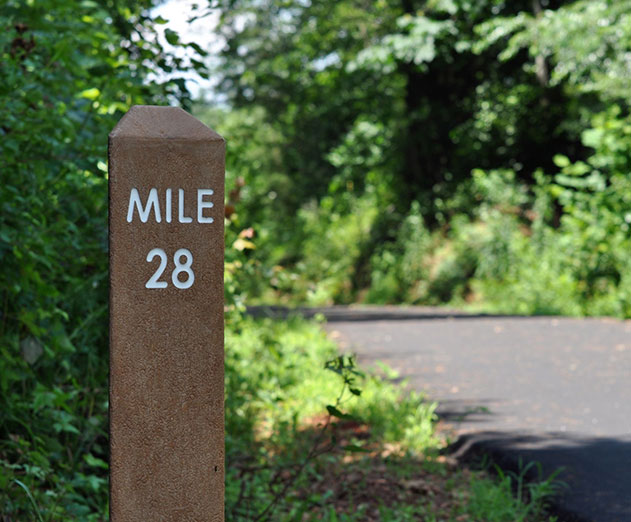 DevOps maturity report from Atlassian
Monday, April 17, 2017 by Richard Harris

xMatters, a provider of integration-driven collaboration to proactively resolve issues, and Atlassian Corporation PLC, a provider of team collaboration and productivity software, have announced the results of their DevOps Maturity Survey. To analyze the maturity level of DevOps teams, the survey measured more than 1,000 respondents in five categories, including culture ...
---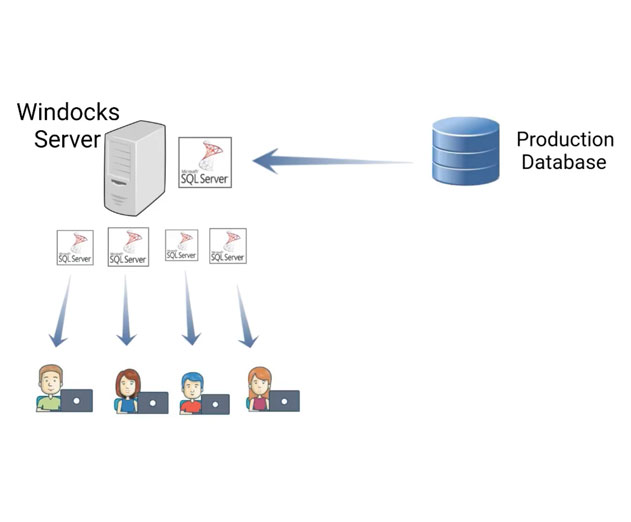 Windocks delivers Docker implementation and database cloning
Monday, April 17, 2017 by Michael Haynes

Windocks 2.0 Beta has now been released, featuring SQL Server containers with integrated database cloning and Web console. The company also announced a partnering program to enable third party clone integration with SQL Server containers."SQL Server DBAs and developers are asking for simpler, affordable, container-native database cloning. Current solutions involve too m...
---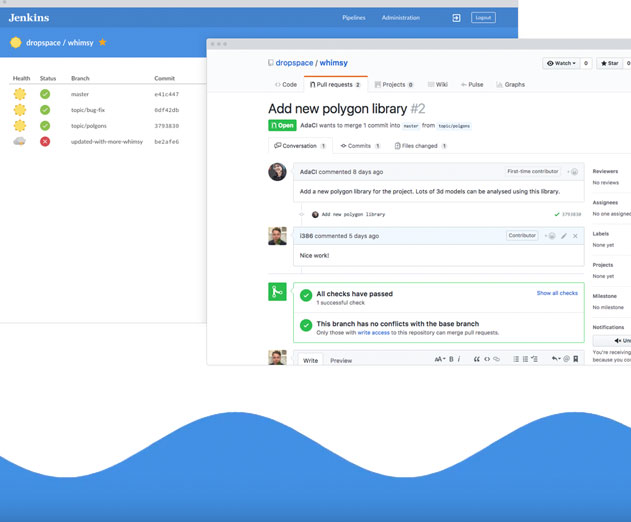 Jenkins Blue Ocean helps DevOps adopt continuous delivery
Friday, April 07, 2017 by Richard Harris

The Jenkins project, comprised of a community of practitioners using Jenkins, has released (1.0) and general availability of Blue Ocean, its dramatic new UX implementation. The anticipated launch of Blue Ocean brings a new user experience to Jenkins based on a personalized, modern design that allows users to graphically create, visualize and diagnose continuous delivery...
---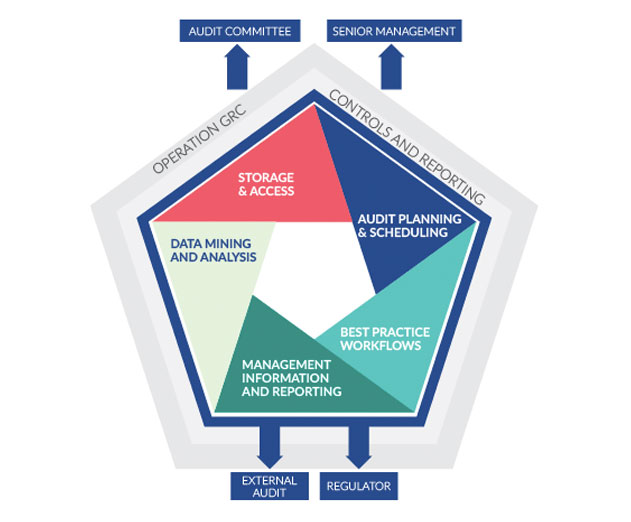 Pentana 5.1 released by Ideagen
Wednesday, April 05, 2017 by Michael Haynes

Ideagen updated their audit automation software, Pentana 5.1. The updated platform comes with further enhancements to the core internal audit functions, an enhanced Windows and Web user experience and enterprise risk management capability.Ben Dorks, Chief Customer Officer at Ideagen, said: "With each release of Pentana we seek to further address the needs of internal au...
---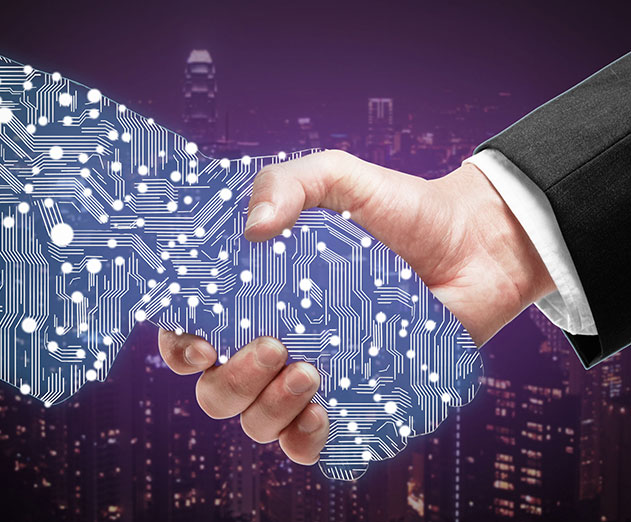 Digital transformation will create jobs not kill them
Wednesday, April 05, 2017 by Michael Haynes

When it comes to organizational impact, IT companies may be expecting to add jobs (including mobile app developers) over the next three to five years due to new projects (72 percent) and new technologies (69 percent) for digital transformation, according to a YouGov survey commissioned by Appian. Even more, 77 percent of IT leaders report digital transformation is a job...
---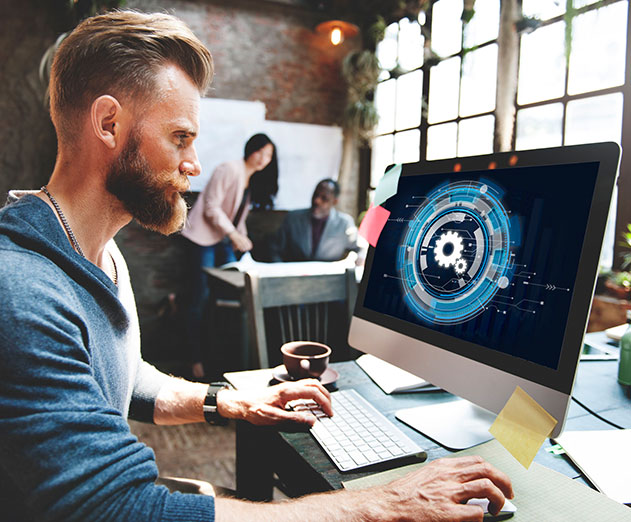 Lets talk about IT automation
Monday, April 03, 2017 by Richard Harris

IT departments are often faced with similar challenges: stagnant budgets and a lack of qualified applicants. Unfortunately, despite the lack of resources, IT continues to face increased pressure to push out new applications faster and make changes to existing systems quicker to stay competitive. IT automation helps companies coordinate and consolidate IT operation...
---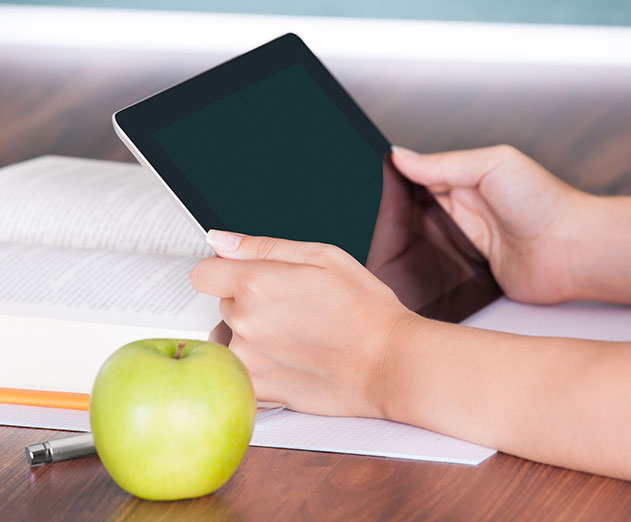 Get a free intro to Apache Hadoop course
Friday, March 31, 2017 by Richard Harris

The Linux Foundation, the nonprofit advancing professional open source management for mass collaboration, today announced its newest massive open online course (MOOC) is available for registration. The course, LFS103x - Introduction to Apache Hadoop, is offered through edX, the nonprofit online learning platform launched in 2012 by Harvard University and Massachusetts I...
---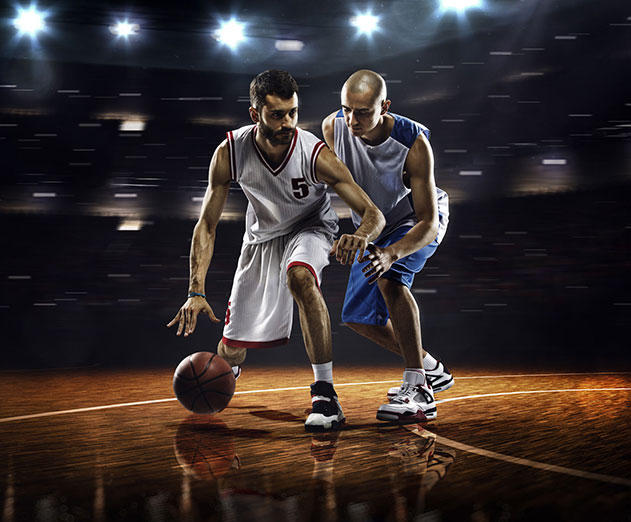 How Fanatics gets ready for March Madness
Wednesday, March 29, 2017 by Richard Harris

When a team makes the playoffs, signs a player, or wins it all, Fanatics, a sports apparel company, wants to be first with the gear fans want. In order to maintain speed in the cutthroat world of e-commerce, the tools that Fanatics needs to use must be just as fast, reliable, and flexible as the current market trends. That's why Fanatics chose CircleCI Enterprise as the...
---
Driver only operated and driverless trains
Friday, March 24, 2017 by Greig Duncan

The global rail industry has gone through a number of positive changes in technology and safety since 1967 when London Underground's Victoria line was the first line operated with Automatic Train Operation.Despite automation and technology being tried and tested for the last 30 years then, the issue of Driver Only Operated (DOO) - also known as One Man Operation (OMO) t...
---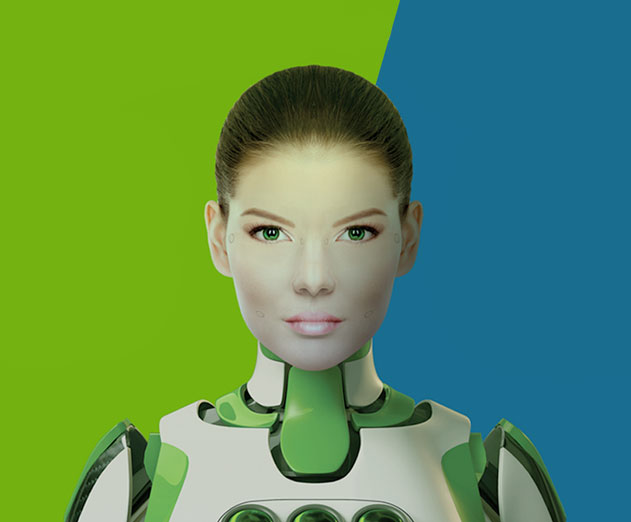 How Apttus machine learning technology is helping sell Lenovo PCs
Thursday, March 23, 2017 by Christian Hargrave

Apttus has announced the live implementation of its Configure Price Quote solution at Lenovo, a PC manufacturer and provider of consumer, commercial, and enterprise technology. Apttus CPQ reduces the time needed to complete Lenovo's end-to-end sales quoting and approval processes from days to mere minutes. These strategic differentiations will allow Lenovo to focus more...
---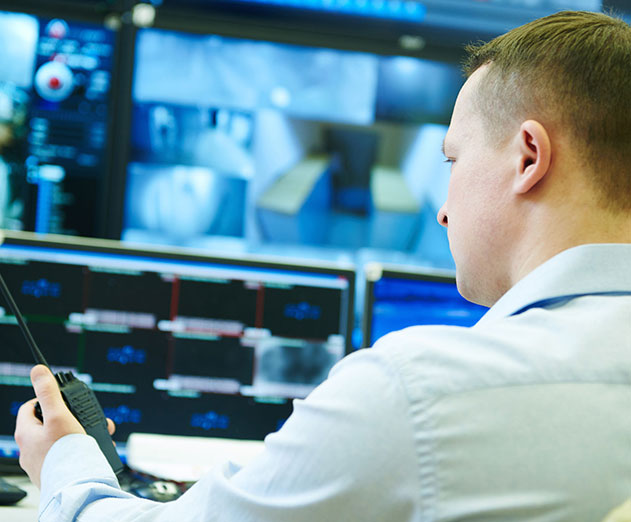 Intent-based mobile app security: It's harder than you think
Thursday, March 23, 2017 by John Morello

Recently, intent-based security has become a buzzword and a commonly used phrase in the developer community. However, this new wave of security is much more than just a catchphrase. The concept of intent-based security adds a new level of protection to applications in containerized environments, specifically by understanding what the app is intended to do and looking fo...
---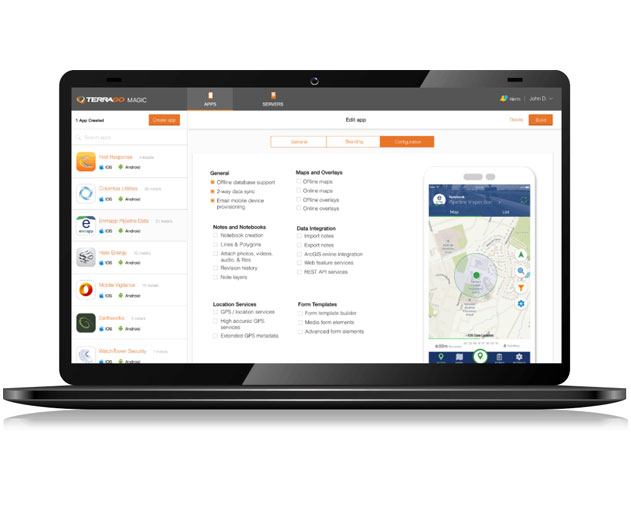 Creating customizable apps without a single line of code
Wednesday, March 22, 2017 by Mike Gundling

When TerraGo came into being, field data collection typically meant printing paper maps and forms. After binding them for crews to take into the field, they would be used to perform and record asset inspections, preventive maintenance, site surveys, engineering reports and all types of field work in nearly every industry. Notes were taken with pen and pencil in massive ...
---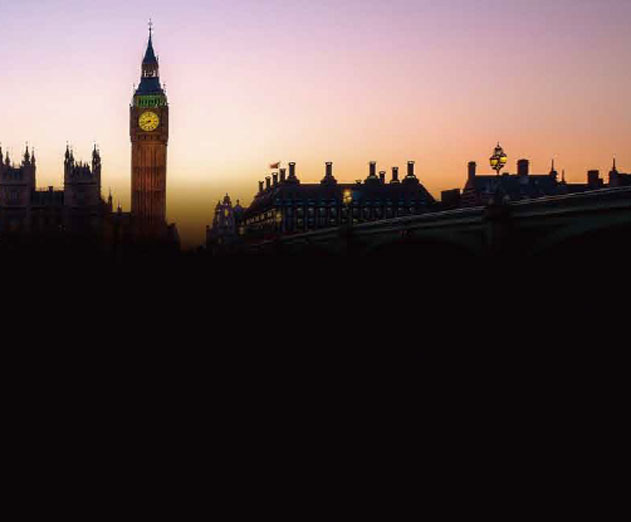 Cheetah Mobile celebrates launch of their ad platform into European markets
Tuesday, March 21, 2017 by Michael Haynes

Cheetah Mobile Inc., a mobile utility and content app developer, celebrates the launch of its Cheetah Ads division in the European market. Cheetah Ads will present this week at Advertising Week Europe, showcasing its strategy to serve vertical video ads for every kind of mobile moment.Cheetah Ads works hand-in-hand with Cheetah Mobile's app portfolio, as well as e...
---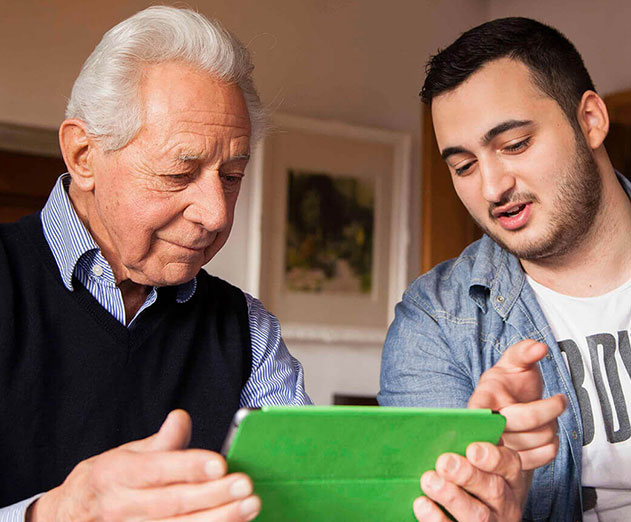 Coresystems says crowdsourcing can upend the field service industry
Monday, March 20, 2017 by Christian Hargrave

Coresystems has introduced the Project Management Module, a significant new enhancement to its field service software platform. With the new offering, Coresystems is enabling customers to crowd source their field service operations through their "crowd service" delivery model, in order to reduce operational expenditure and risk and increase customer satisfaction and rev...
---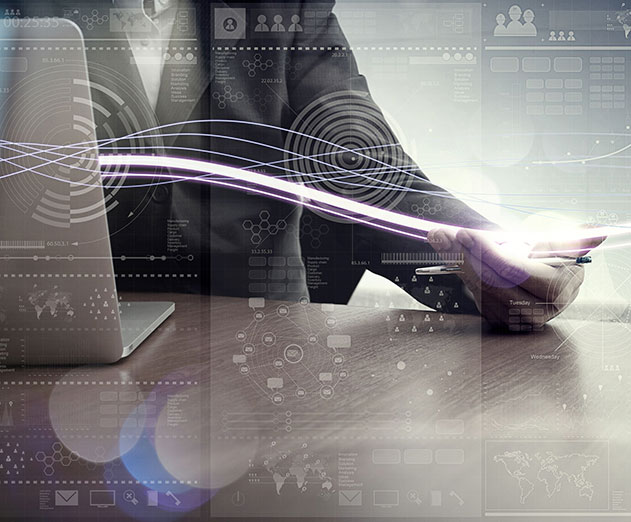 A progress report on big data initiatives
Tuesday, March 14, 2017 by Christian Hargrave

Qubole, the big data-as-a-service company, has released the results of its State of DataOps report, a survey of IT and data professionals on the progress of their big data initiatives. The survey revealed a clear reality gap: while data teams have high confidence they can enable self-service insights to meet growing demands across the enterprise, few have delivered on t...
---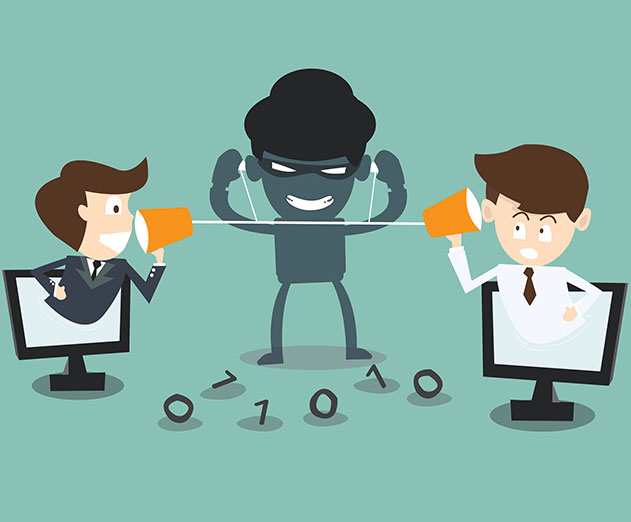 Wait, the CIA can comprimise my iPhone or Android?
Tuesday, March 14, 2017 by Christian Hargrave

In the largest leak of C.I.A. documents, Wikileaks disclosed the tools that C.I.A. uses to hack computers, phones and smart TVs around the world. The C.I.A.'s ability to compromise Apple and Android smartphones is especially troubling, since spies can access private information through these devices, including photos, emails, texts and videos. Further, a program ca...
---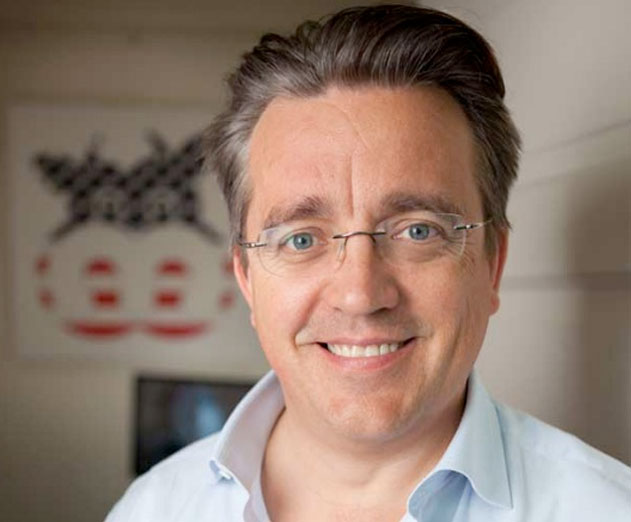 Explaining what AIOps is and why it matters to developers
Monday, March 13, 2017 by Richard Harris

We recently spoke with Phil Tee, CEO of Moogsoft to learn more Algorithmic Intelligence, (the "AI" in AIOps). What is AIOps you say? It's a new category defined by Gartner research that is an evolution of what the industry previously referred to as ITOA (IT Operations and Analytics).It seems we have reached a point where data science and algorithms are being successfull...
---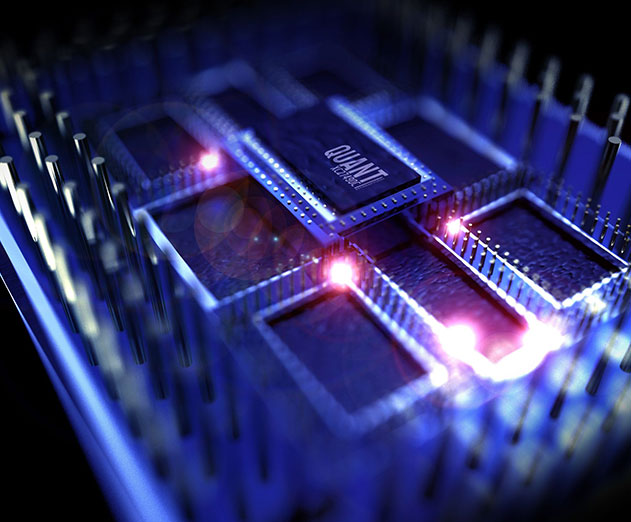 IBM is building a quantum computing system
Wednesday, March 08, 2017 by Richard Harris

IBM announced an industry-first initiative to build commercially available universal quantum computing systems. "IBM Q" quantum systems and services will be delivered via the IBM Cloud platform. While technologies that currently run on classical computers, such as Watson, can help find patterns and insights buried in vast amounts of existing data, quantum computers will...
---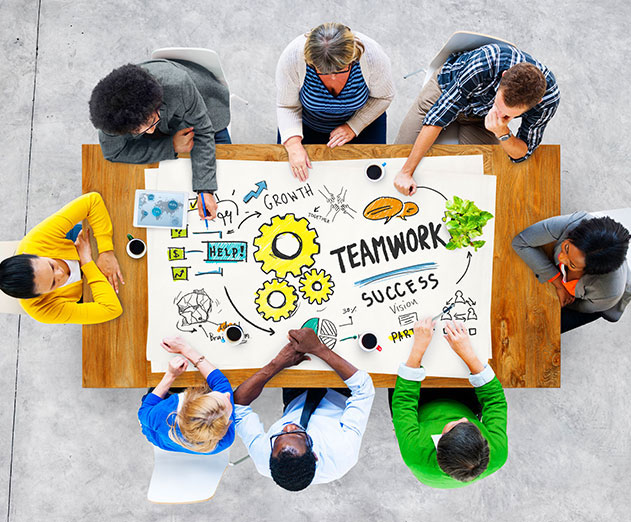 Enterprise mobility is a team sport
Friday, March 03, 2017 by Christian Hargrave

Sports teams - from youth to the pros - are comprised of many individuals with various skill sets and talents. Yet when you hear championship teams and elite caliber athletes talk about success, their stories always boil down to a single commonality: the importance of the team. As Michael Jordan once famously said, "talent wins games, but teamwork and intelligence win c...
---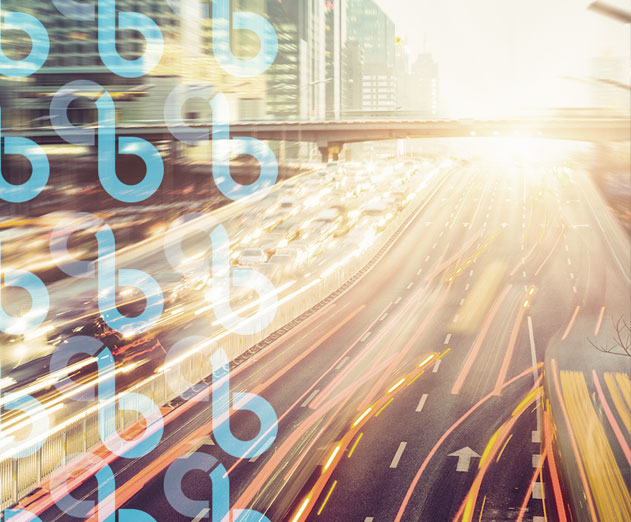 CloudBees Jenkins Enterprise announced
Monday, February 27, 2017 by Richard Harris

CloudBees, Inc. announced the availability of CloudBees Jenkins Enterprise to help enterprises accelerate software delivery and meet the rapidly growing volume of software development. Every company in every industry is dependent on software to support strategic initiatives and competitive differentiation. To support this business imperative, IT departments are ado...
---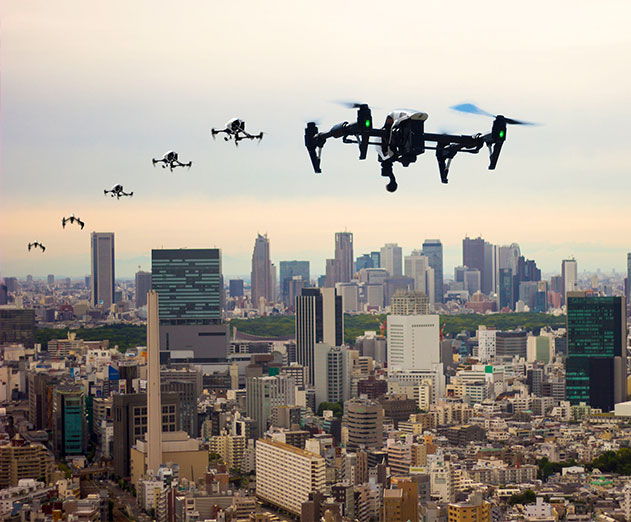 AirMap secures $26M to become the air traffic controller for drones
Saturday, February 25, 2017 by Richard Harris

AirMap announced a $26 million Series B funding round led by Microsoft Ventures, with additional participation from Airbus Ventures, Qualcomm Ventures (the investment arm of Qualcomm Incorporated), Rakuten, Sony, Yuneec, and existing investors General Catalyst and Lux Capital. The new investment brings their total funding to more than $43 million. The Series B fund...
---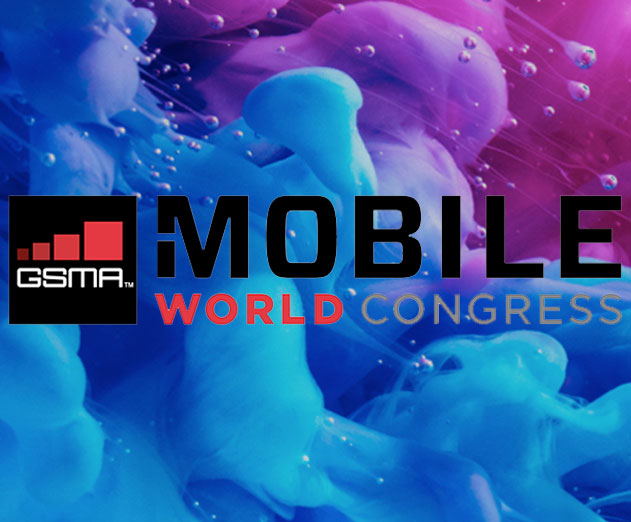 All eyes on Mobile World Conference 2017
Wednesday, February 22, 2017 by Richard Harris

As all eyes turn to the Mobile World Conference (MWC) in Barcelona this month (27 February - 4 March, 2017), Ovum's analyst team have gathered their views regarding what they expect to see at the world's largest and most highly regarded mobile industry event.A key theme, which recurs throughout the report is the belief that MWC 2017 will mark a further shift in the evol...
---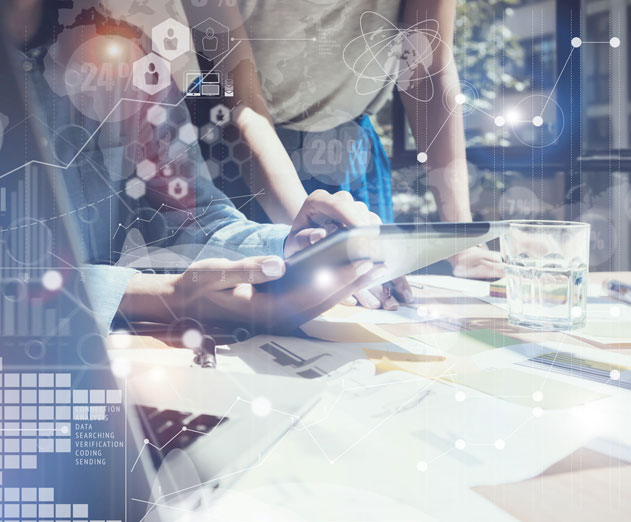 API monetization requires good API management
Friday, February 17, 2017 by Dmitry Sotnikov

More enterprises are going beyond the implementation of APIs to looking at how they can be monetized internally, externally, or both. In this article let's look at different monetization strategies and how they will affect which deployment model will be most effective in your enterprise: on-premises, in the cloud, or a hybrid approach.Indirect MonetizationOften companie...
---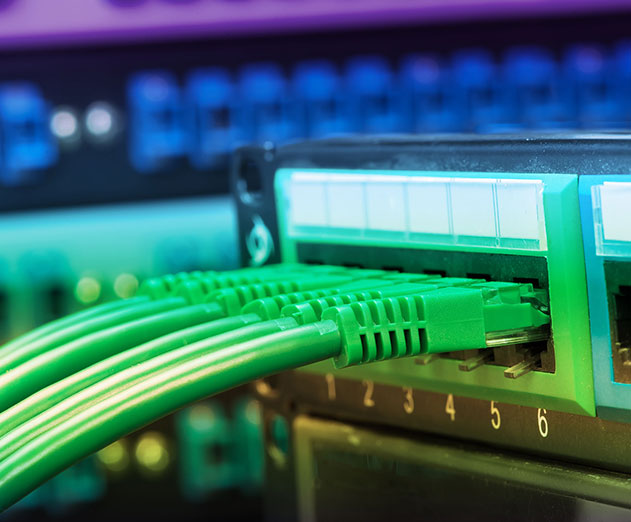 Data science benefits in the enterprise are being ignored
Thursday, February 16, 2017 by Richard Harris

New research announced by Continuum Analytics, the creator and driving force behind Anaconda, an Open Data Science platform powered by Python, finds that 96 percent of data science and analytics decision makers agree that data science is critical to the success of their business, yet a whopping 22 percent are failing to make full use of the data available. These finding...
---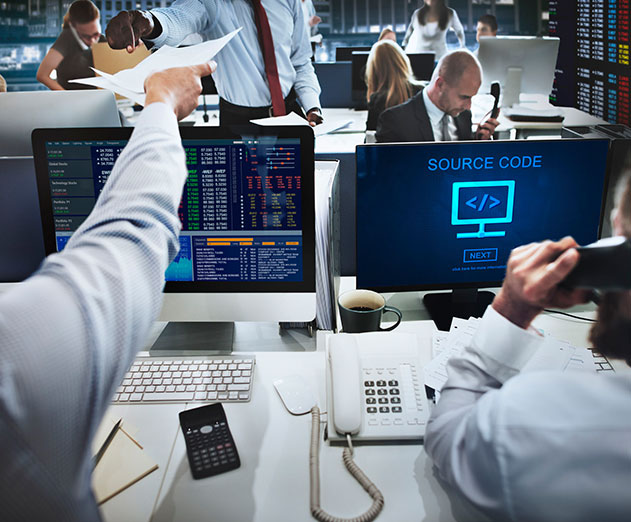 Developing open source software defined standards
Thursday, February 16, 2017 by Christian Hargrave

The Open Networking Foundation (ONF) is announcing its new Open Innovation Pipeline made possible through the aligned operations of ONF and Open Networking Lab (ON.Lab) as these two organizations finalize their pending merger.ON.Lab, with CORD and ONOS, successfully brought together operators, vendors and integrators to build solutions for carrier networks by leveraging...
---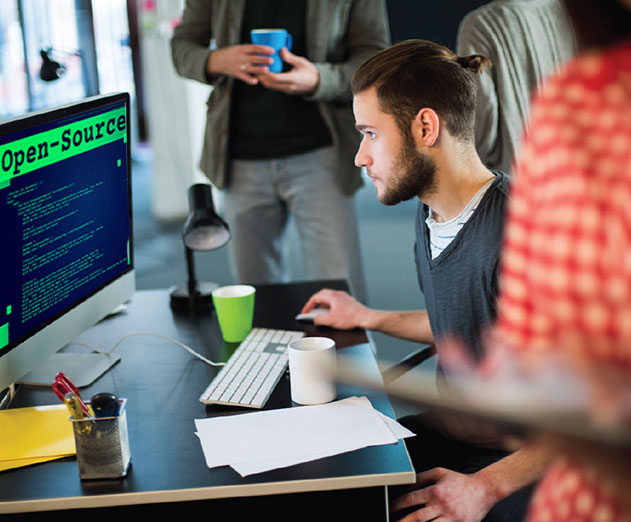 Container file system from Portworx goes open source
Wednesday, February 15, 2017 by Richard Harris

Portworx, a provider of container data services for DevOps, has announced that it is open-sourcing a filesystem that is purpose-built for containers: the Layer Cloning File System (LCFS). Created to encourage increased innovation in a fundamental technology that boots all containers, LCFS aims to improve the speed of downloading, booting, tearing-down, and building cont...
---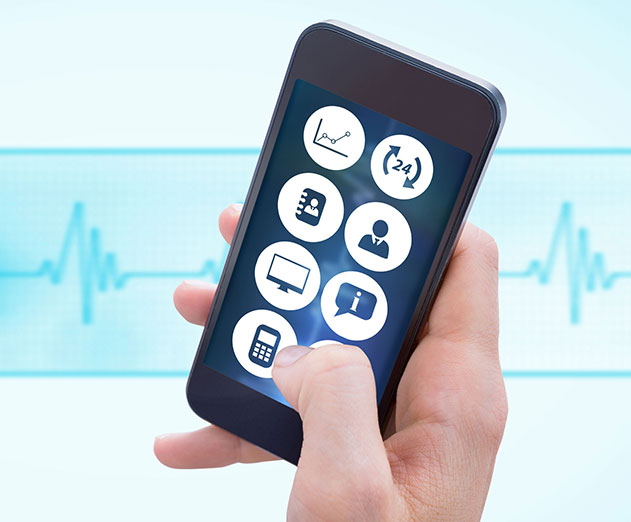 Datadog APM released
Wednesday, February 15, 2017 by Christian Hargrave

Datadog has announced the general availability of Datadog APM (Application Performance Monitoring). This new feature extends the company's existing infrastructure monitoring platform to now enable development and operations (DevOps) teams to quickly troubleshoot issues in complex, distributed applications that run across hybrid clouds and employ microservices, container...
---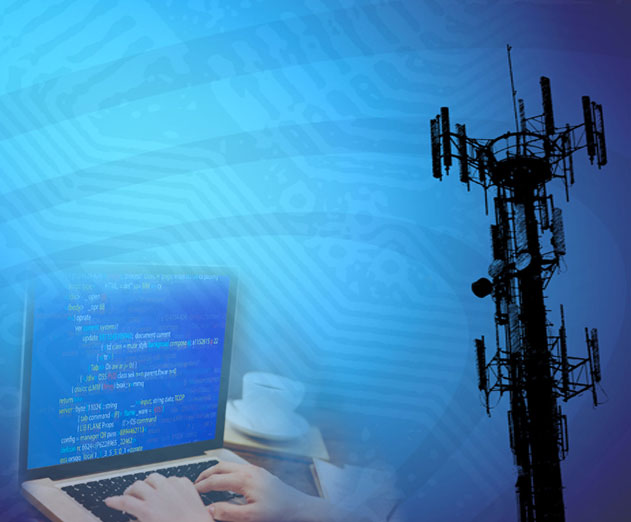 Code your own network: The changing face of telco
Wednesday, February 15, 2017 by Richard Harris

There is a transformation occurring in enterprise communications with developers at the center. The developer community is driven by a vision to offer creative applications of communications within their apps and services that deliver a unique user experience. Unfortunately, innovating with traditional telecom carriers has been historically difficult. Dependence on an o...
---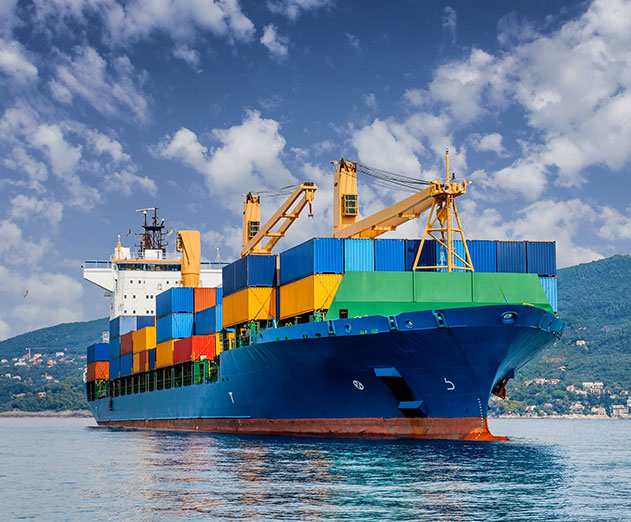 Anchore Navigator adds more registries to find containers in
Wednesday, February 15, 2017 by Michael Haynes

With nearly 500,000 images on DockerHub and thousands more hosted by cloud providers such as Amazon and Google, finding the right container image and keeping track of updates is becoming increasingly complicated. And that's not even mentioning the growing number of private registries hosted by independent software vendors.That's why Anchore, Inc. thinks that their free ...
---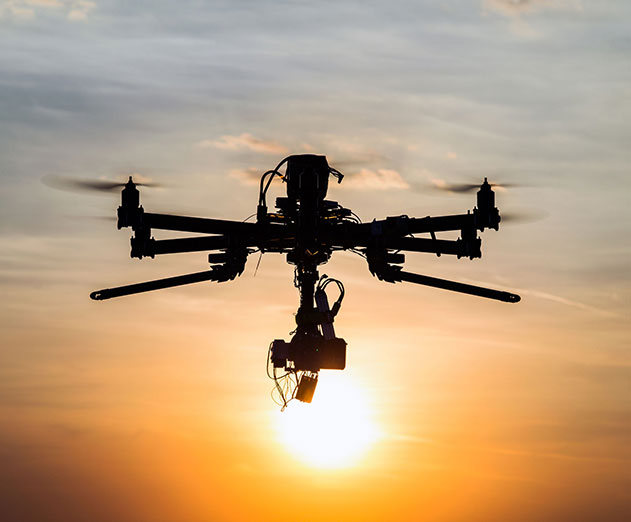 IDTechEx report reveals much larger drone opportunity
Tuesday, February 14, 2017 by Richard Harris

Just when many investors are running for the exit, having burnt their fingers with toy drones and the like, IDTechEx reveals a much bigger picture with considerable potential for the level-headed. The new IDTechEx report, "Electric UAV Drones: Autonomous, Energy Independent 2017-2027" invites developers, and software engineers to consider the trends to larger drones inc...
---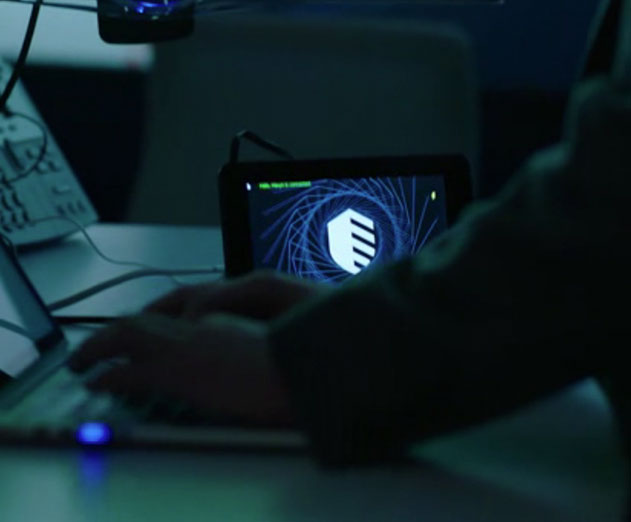 IBM Watson for cyber security has cognitive skills
Monday, February 13, 2017 by Richard Harris

According to IBM research, security teams sift through more than 200,000 security events per day on average, leading to over 20,000 hours per year wasted chasing false positives. The need to introduce cognitive technologies into security operations centers will be critical to keep up with the anticipated doubling of security incidents over the next five years and increa...
---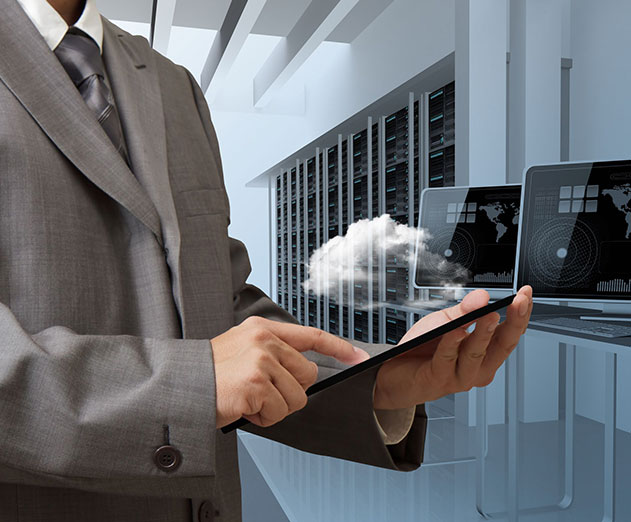 Software delivery pipelines to get help from Dynatrace and Electric Cloud partnership
Thursday, February 09, 2017 by Michael Haynes

Electric Cloud, a DevOps release automation, has announced a partnership with Dynatrace enabling organizations to uncover end user, performance and operational cost impacting issues in cloud environments and enterprise software much earlier in the delivery pipeline. The new bi-directional integration is the first of its kind - enabling closed feedback loop between ...
---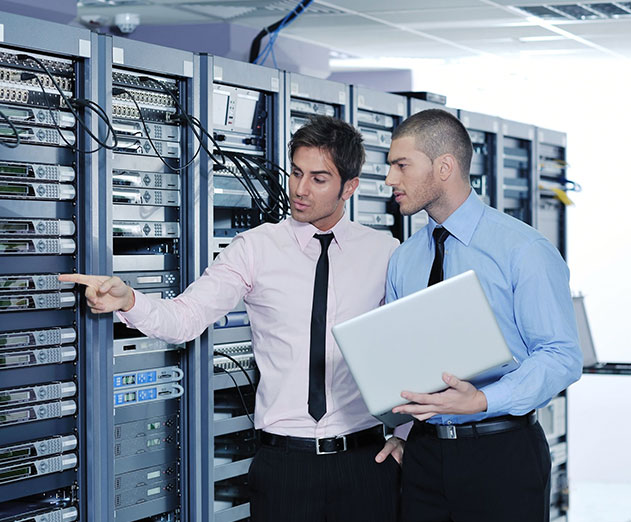 HPE signs OEM deal with Mesosphere to help modernize data-centers
Wednesday, February 08, 2017 by Richard Harris

Hewlett Packard Enterprise (HPE) has announced that it has signed an original equipment manufacturing (OEM) and reseller agreement with Mesosphere to help customers transform and modernize their data centers with hybrid IT solutions that span traditional infrastructure, private, public and managed cloud services.As part of this OEM and reseller agreement, HPE will be a ...
---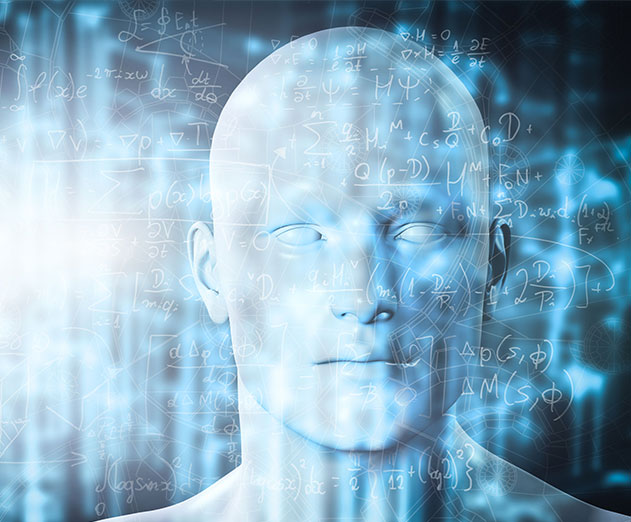 AI-powered operational analytics
Tuesday, February 07, 2017 by Christian Hargrave

Digital transformation is augmenting every customer experience and has already become the dominant medium for growth in any business. According to a Gartner survey, rapid growth is expected to continue with 87 percent of businesses explicitly considering digital transformation in their capital allocation planning for the next two years. IT operations and application mon...
---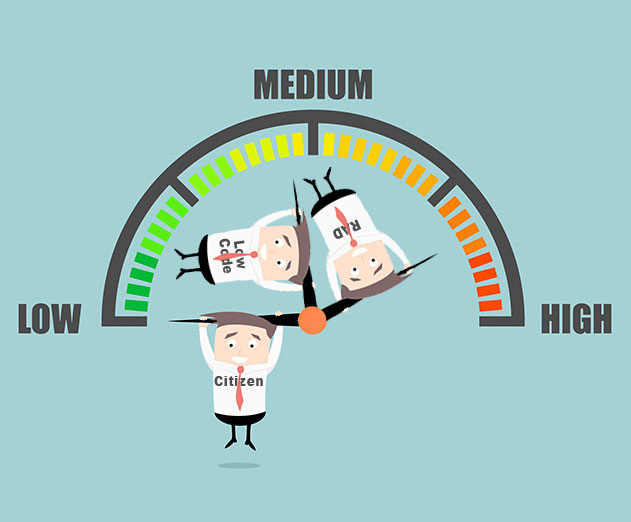 How citizen developers pose risks for data integrity
Tuesday, February 07, 2017 by Richard Harris

In new survey of over 500 IT Decision Makers, 75 percent believe an enterprise low-code platform is the solution to harness the energy of citizen application developers, while mitigating risks In a new YouGov survey commissioned by Appian, large IT companies state that citizen developers pose risks for data integrity (73% of respondents), security (69% of responden...
---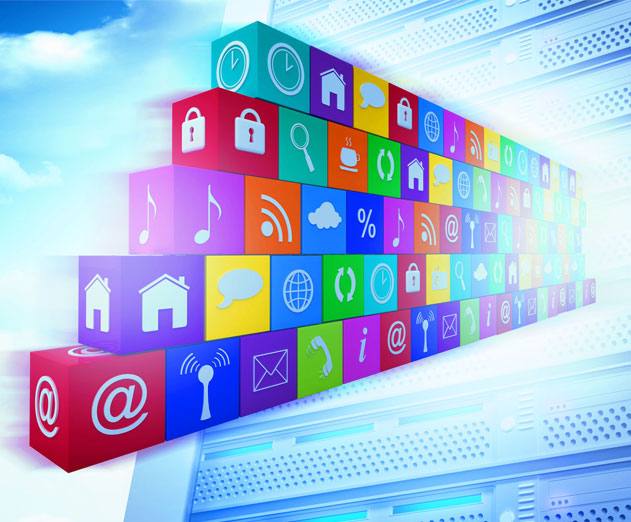 Optimizing your app server performance really matters
Friday, February 03, 2017 by Richard Harris

As people are becoming more and more likely to turn to software as a means for entertainment, computer utility solutions, and everything in between, the load on a healthy business's servers can quickly max out. This can cause some major issues, i.e. leaving your customers suffering from horrible load times or even completely dead in the water. That's why a intuitiv...
---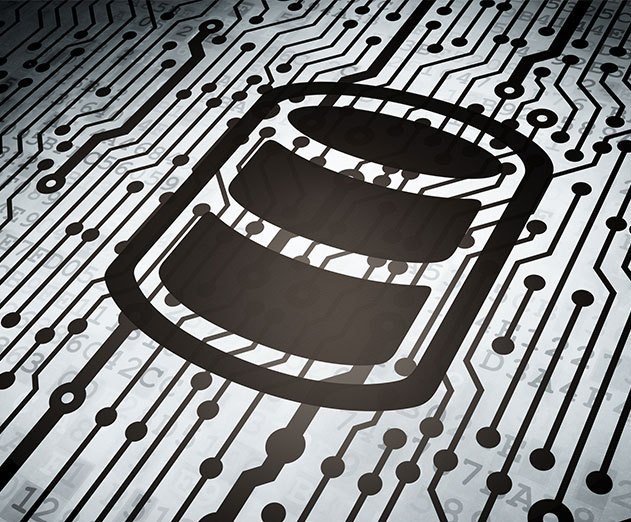 Free developer release of elastic SQL database
Wednesday, February 01, 2017 by Christian Hargrave

As organizations increasingly adopt cloud applications for standard business operations, developers of new cloud applications have struggled to find a database built for a cloud-centric environment - typically having to sacrifice resilience in favor of cost or SQL capabilities. NuoDB, the SQL database company for cloud applications, has unveiled a more robust Community ...
---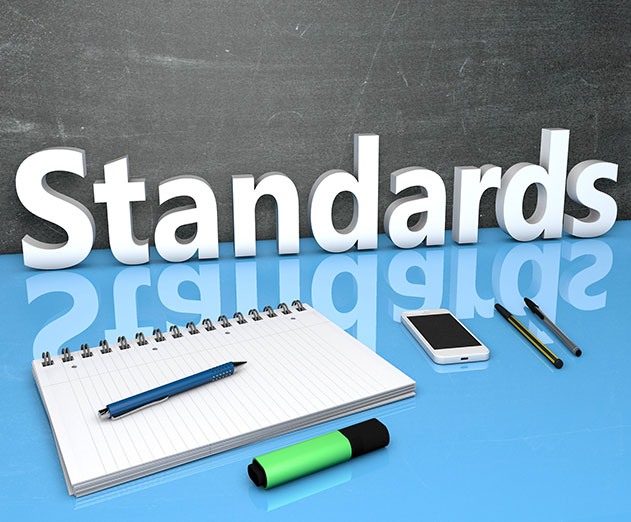 Developers and API standards
Tuesday, January 31, 2017 by Richard Harris

For nearly five years, Andy Beier, director of engineering at Domo, has worked to build more than 500 data connectors for the company's business optimization platform. However, as Andy and his team strove to complete that monumental task, they continually ran into roadblocks because of the lack of standards in API development. Frustration led to action and the Domo...
---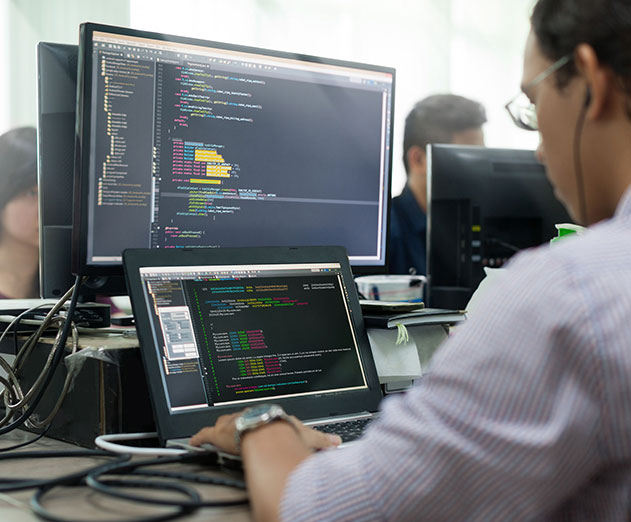 Why continuous delivery is key for developer career success
Monday, January 30, 2017 by Martin van Vliet

When people talk about Continuous Delivery, it's usually in the context of how it improves the software delivery process and contributes to generating business revenue. Both are true and valid points, but they don't directly address the opportunities for career growth Continuous Delivery offers for developers. But keep in mind that Continuous Delivery is not a flash in ...
---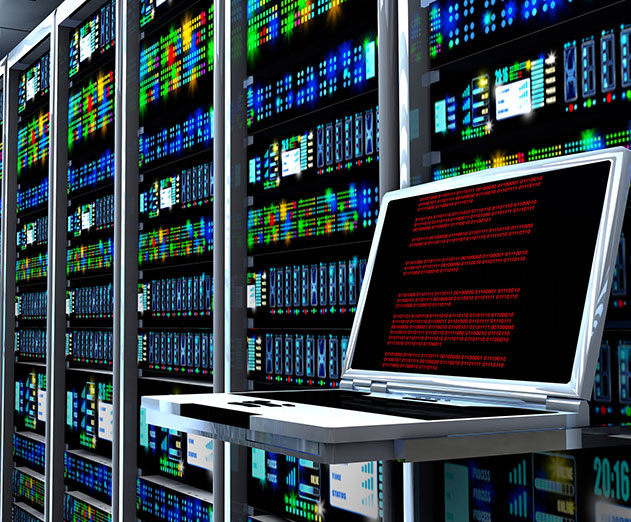 Kinetica launches in-database analytics via user-defined functions
Wednesday, January 25, 2017 by Christian Hargrave

Kinetica has announced the availability of in-database analytics via user-defined functions (UDFs). This brand new capability makes the parallel processing power of the GPU accessible to custom analytics functions deployed within Kinetica. This opens the opportunity for machine learning/artificial intelligence libraries such as TensorFlow, BIDMach, Caffe, and Torch to r...
---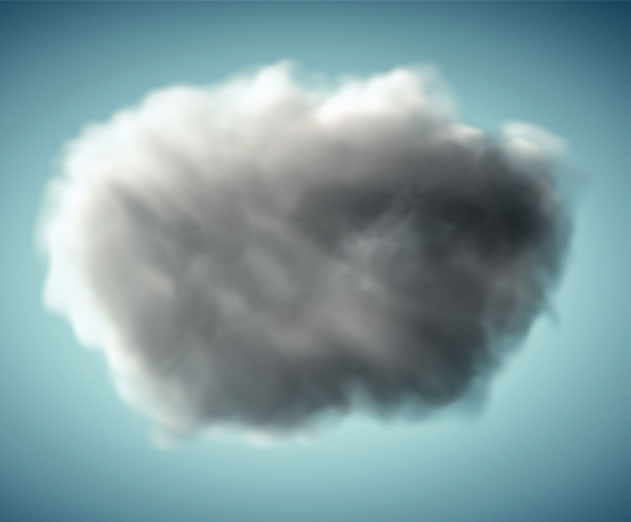 Industrial IoT (IIoT) predictions for 2017
Monday, January 23, 2017 by Richard Harris

Programmability at the SCADA and Sensor access layer to drive major digital transformation initiatives for distributed enterprises in 2017. FreeWave Technologies, Inc. has five Industrial IoT (IIoT) predictions for 2017 for you to consider. The series marks the second annual list of Industrial IoT (IIoT) predictions compiled by FreeWave's top industry experts.&nbsp...
---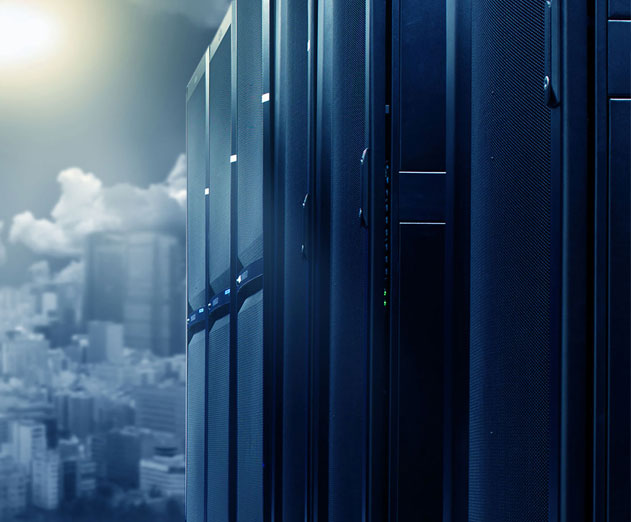 DevOps in the cloud
Monday, January 23, 2017 by Jeff Klaus

There's no question that DevOps delivers significant benefits to enterprise IT, including improved productivity and efficiency, shorter time-to-market, more reliable releases and higher levels of end-user satisfaction.Meanwhile, enterprises, attracted by the flexibility and the lack of infrastructure overhead that Cloud solutions offer — advantages that are ever more ap...
---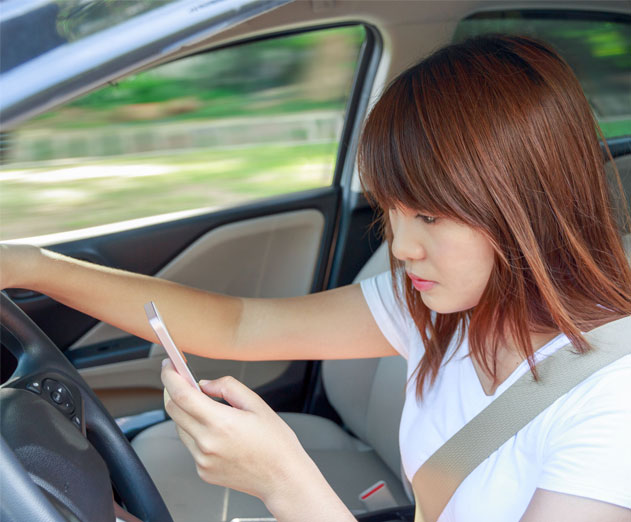 App intelligence with bad performance destroys engagement
Thursday, January 19, 2017 by Leena Joshi

Application intelligence is a given in todays digital world. App consumers have come to expect that Netflix will fill the post-binge void with insightful viewing recommendations, Facebook will never run out of friend suggestions, banks will alert them to unusual credit card activity, and Pandora will always know the perfect song to play next.But while users may have the...
---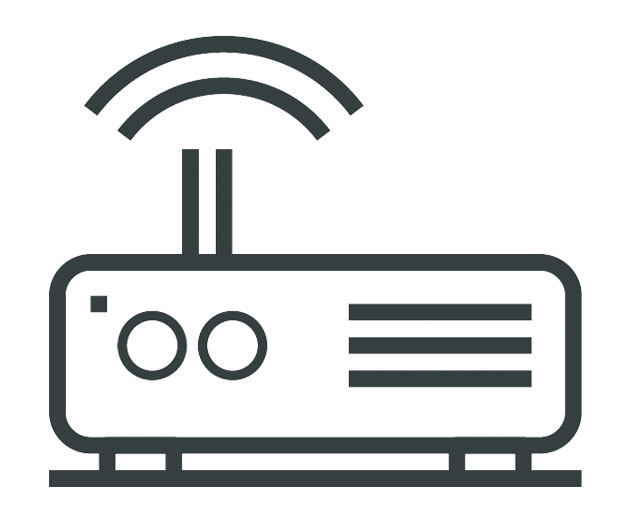 Litmus IoT partnership program launches
Tuesday, January 17, 2017 by Richard Harris

Litmus Automation, an Internet of Things (IoT) platform provider, has announced a partnership program for companies and organizations interested in using Litmus' IoT platforms LoopEdge and LoopCloud to expand their IoT solutions business worldwide. As the market for IoT solutions is growing at a rapid rate, Litmus' LoopEdge (edge management and applications system)...
---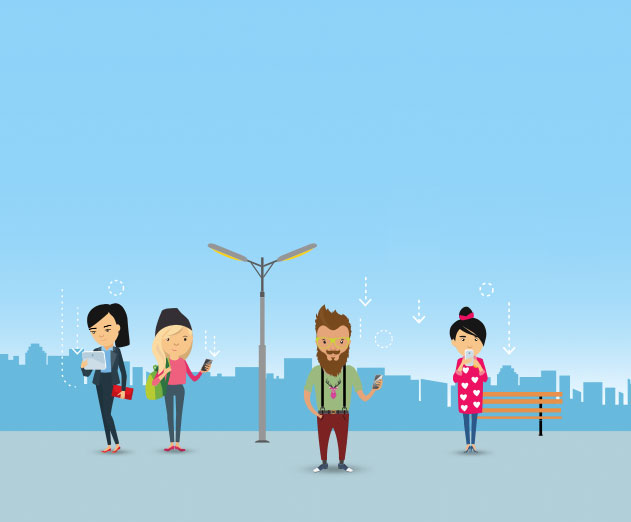 AppsFlyer raises $56 million to advance mobile marketing measurement
Tuesday, January 17, 2017 by Christian Hargrave

AppsFlyer has raised an additional $56 million in Series C financing, bringing its total funding to $84 million. Having grown revenues by 500% and staff from 40 to 240 people across 12 global offices in two years, the company will invest in the enhancement of its products to help even more marketers measure every engagement with their target audiences. The round wa...
---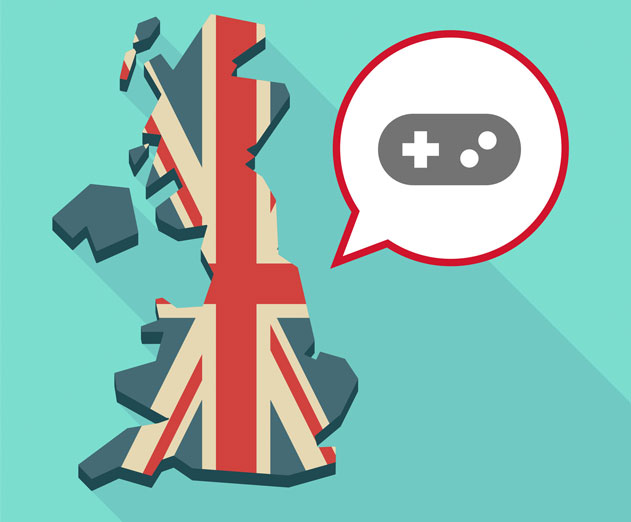 UK video games industry to grow in 2017 says new TIGA report
Tuesday, January 03, 2017 by Christian Hargrave

TIGA reports that the UK video games industry would increase investment and expand employment in 2017. They made the comments in their latest Business Opinion Survey 2016/17. The report was based on a survey of 50 games businesses including small, medium and large firms, developing games across mobile/tablet, VR, PC and console. TIGA's Business Opinion Survey 2016...
---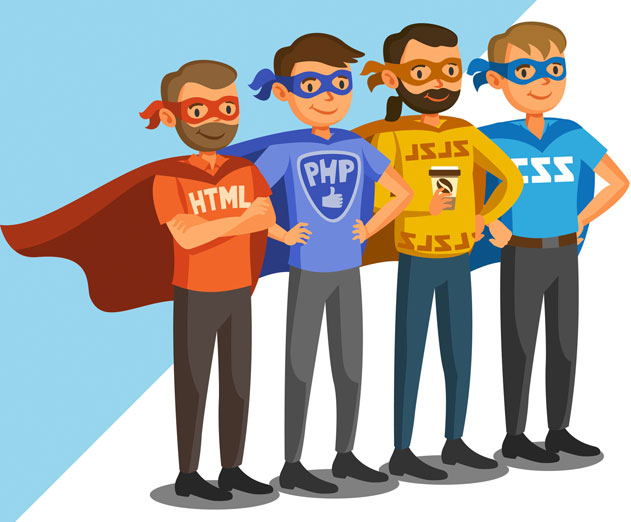 QuickBase predicts that developers are going to be redefined in 2017
Thursday, December 29, 2016 by Richard Harris

Editors note: 2017 Predictions from John Carione, Product and Corporate Marketing Leader at QuickBase Agility 2.0: a new era of decision-making in the enterprise emerges. Agile methodologies have completely changed how companies evaluate and implement technology solutions. In 2017, we'll see a new wave of agile thinking enter the ent...
---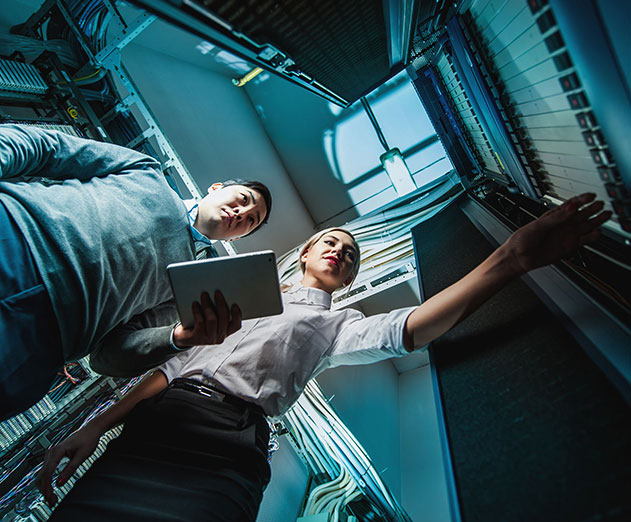 8 cyber security predictions for what's to come in Asia-Pacific
Thursday, December 29, 2016 by Christian Hargrave

Cyber security received heightened interest in 2016 due to a spate of cyber attacks in the region. These included cyber attacks on the database of 55 million voters at the Philippines Commission on Elections (COMELEC), the National Payment Corporation of India (NPCI), US$81 million cyber heist at the Bangladesh Central Bank and the massive data leaks as shown by the Yah...
---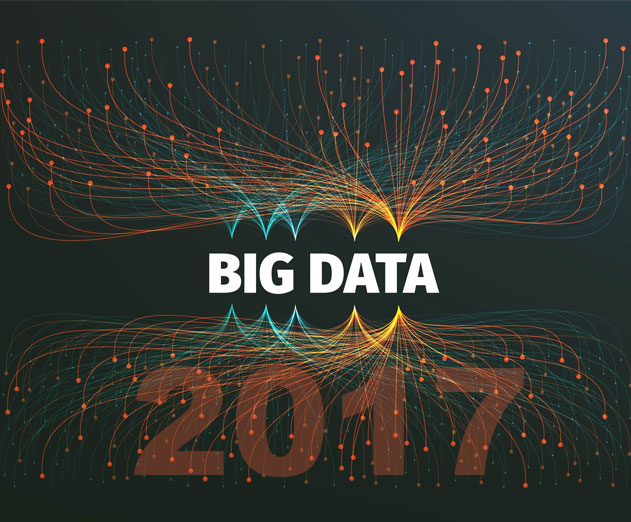 Big Data predictions for 2017
Tuesday, December 27, 2016 by Richard Harris

Editors note: Predictions by Kunal Agarwal, CEO of Unravel Data In 2017 Big Data will begin to cross a chasm into the mainstream, in large part resulting from the popularity of Hadoop and Spark. Companies will use Big Data for mission-critical needs when running their data stacks. These are the same companies that once had issues with the security threat ...
---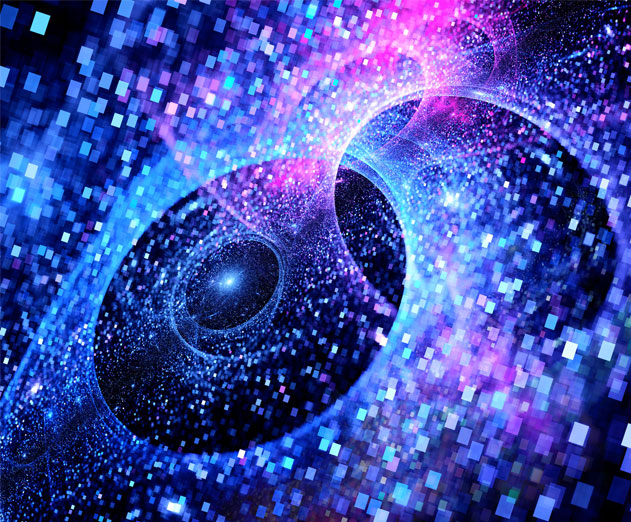 More data will be created in 2017 than the previous 5,000 years of humanity
Friday, December 23, 2016 by Richard Harris

Editors note: Predictions sent in from Sencha's CEO Art LandroIn 2015, Art predicted that in 2016 the explosion of data would drastically transform the technology landscape, requiring organizations to visualize all incoming data from IoT devices for rapid decision making and insight into competitiveness and viability. He believes data will remain a key growth ...
---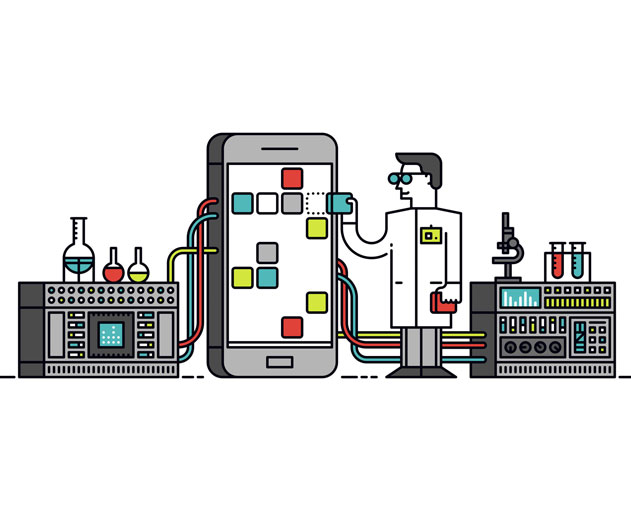 Why you should ditch traditional business software analysis
Tuesday, December 20, 2016 by Richard Harris

Competition between software companies is a fierce battle waged not with weapons, but with scalable, intuitive, and efficient solutions that can most effect their customer's lives. The importance of a well coordinated and strategic approach to how you choose to execute your solution is perhaps one of the most fundamental necessities required to succeed in markets.That's...
---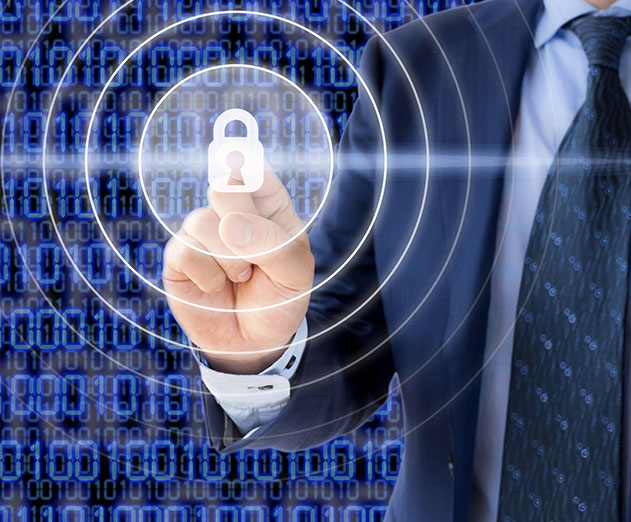 Cyberbit's SOC 3D automation updates and what you should know
Tuesday, December 20, 2016 by Michael Haynes

Cyberbit just announced a new version of its SOC 3D automation and orchestration platform that increases productivity and effectiveness of the SOC and substantially reduces incident response times. The new platform integrates with all major SIEM and security solutions, automates SOC runbooks and workflows, and prioritizes incidents according to their business impact. It...
---
PMR's report on the global Security-as-a-Service market
Monday, December 19, 2016 by Christian Hargrave

Adopting the business model of Security-as-a-Service (SaaS) has become a pragmatic choice for companies looking at integrating security with their business infrastructure. Furthermore, emerging technological trends related to the Internet of Things (IoT) and cloud-computing will continue to compel more businesses towards implementation of a Security-as-a-Service busines...
---
Extreme Networks to be Super Bowl LI's wi-fi analytics provider
Tuesday, December 13, 2016 by Christian Hargrave

Extreme Networks, Inc. announced an agreement with the National Football League (NFL) to become the Official Wi-Fi and Wi-Fi Analytics provider of Super Bowl LI. This announcement follows wired and wireless deployment at Super Bowl LI Stadium in Houston, Texas and marks the first time that Extreme has implemented its wired and wireless solution at a stadium hosting the ...
---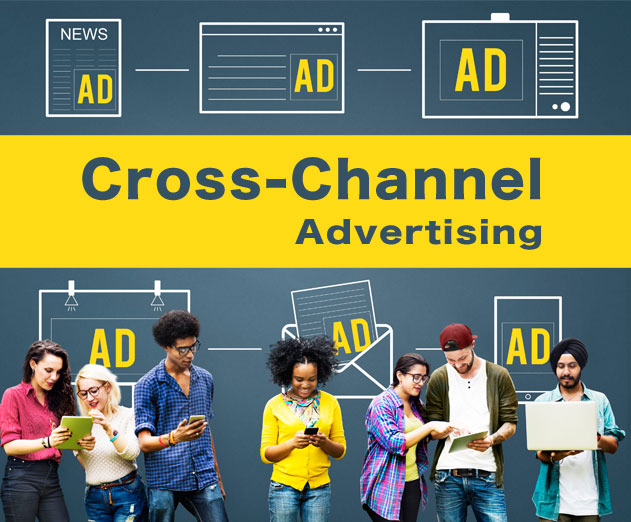 Cross channel game advertising and the holistic approach
Thursday, December 01, 2016 by Richard Harris

Surprisingly for a mobile-centric world and an industry dominated by mobile games, game marketers are still spending a hefty amount of marketing dollars on television ads. TV isn't dead yet, but 'cord-cutting' is a phenomenon among the millennial generation that can't be denied. For those still tuned in to TV programming, their attention is increasingly divided bet...
---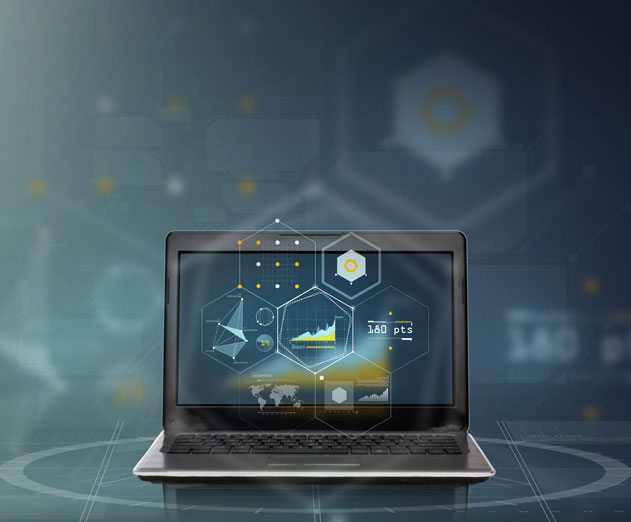 Virtual Desktop Infrastructure: The way forward in government mobility
Monday, November 28, 2016 by Edris Amiryar

Advances in technology are rapid and can be hard to keep up with, especially for large organizations. The federal government relies heavily on IT to accomplish its tasks and there is increasing demand for access to information from any location, in any geography, meaning that for federal agencies, improved mobility and mobile data security are imperative for m...
---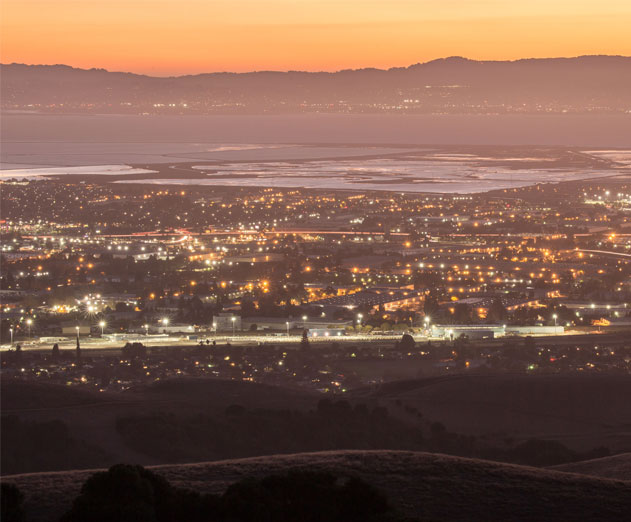 Cloud Foundry Summit Silicon Valley 2017 happening June 13-15 in Santa Clara
Monday, November 28, 2016 by Richard Harris

Cloud Foundry has announced Cloud Foundry Summit Silicon Valley 2017 will take place June 13-15 in Santa Clara, California. Perennial interest from the community has created demand for an annual regional event, driving Cloud Foundry to present its Summit Silicon Valley 2017 in the hotbed of the tech industry. Early registration ends Friday, December 2, and offers e...
---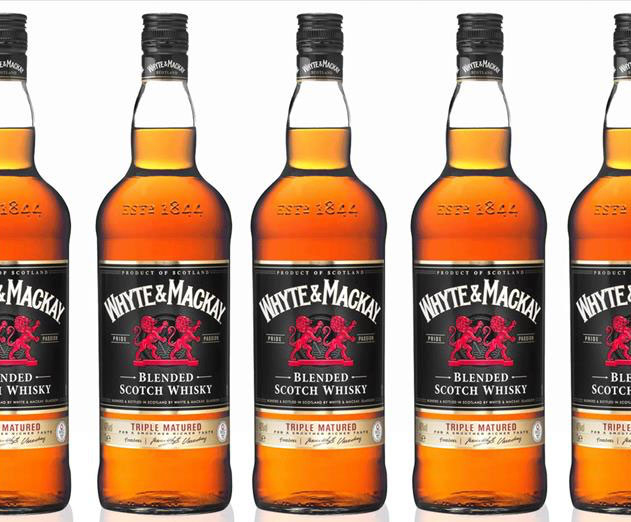 Whyte and Mackay is working with Ideagen to improve its bottling operations
Wednesday, November 23, 2016 by Richard Harris

Whyte and Mackay, the global drinks brand company, is working with leading software vendor Ideagen to improve quality, safety and compliance management at its bottling operations.Ideagen's Q-Pulse software has been rolled out across Whyte and Mackay's plant in Grangemouth, Scotland, to improve document and audit management and ease compliance with standards such as BRC....
---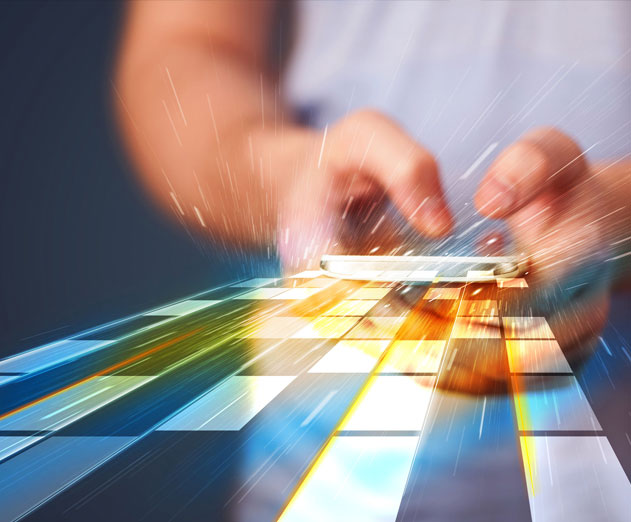 3 approaches to end user experience monitoring
Tuesday, November 22, 2016 by Sridhar Iyengar

The volume of transactions running through websites and mobile apps make customer-facing applications crucial to online businesses. If these applications perform well for their users, they generate revenue for the business. If they don't, they affect the credibility of the business, which in turn affects the overall revenue. It is therefore imperative that bus...
---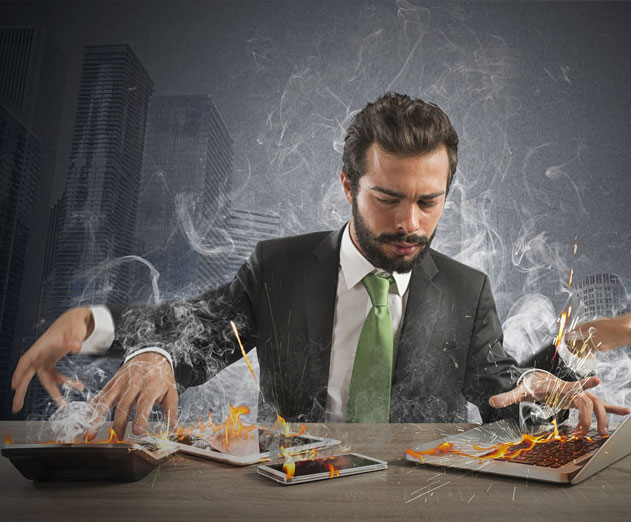 Zero code development is helping ease the pain of app development for some
Tuesday, November 22, 2016 by David Basil

At one end of the enterprise mobility spectrum is the field, where workers use apps to meet demands of those at the other end: managers who are finding more inventive ways to use the information in operations, customer service and sales as business intelligence that drives the bottom line. In between is Information Technology (IT), which gets demands ...
---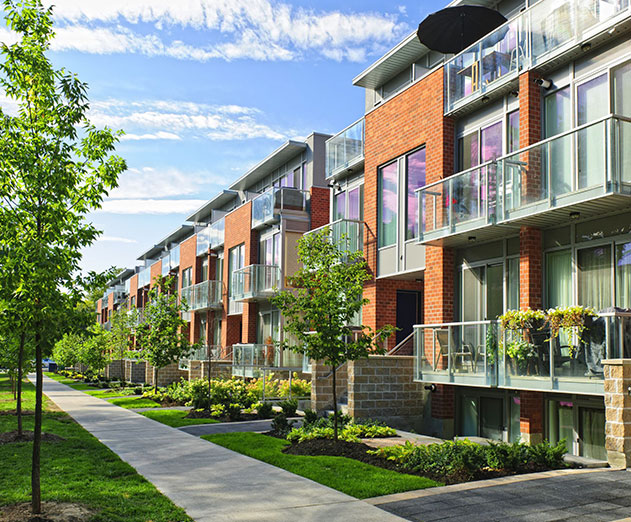 Multi-Tenant vs. Single Tenant: Choosing the right DBaaS Data Store from the start
Thursday, November 17, 2016 by Michael Russo

The Database-as-a-Service (DBaaS) model is an attractive option for rapid deployment of managed database assets in the cloud. If you're thinking of using a DBaaS to power your cloud-based application's database, you'll want to understand the pros and cons of multi-tenant versus single-tenant datastores for housing your data. Both approaches have merit and by understandi...
---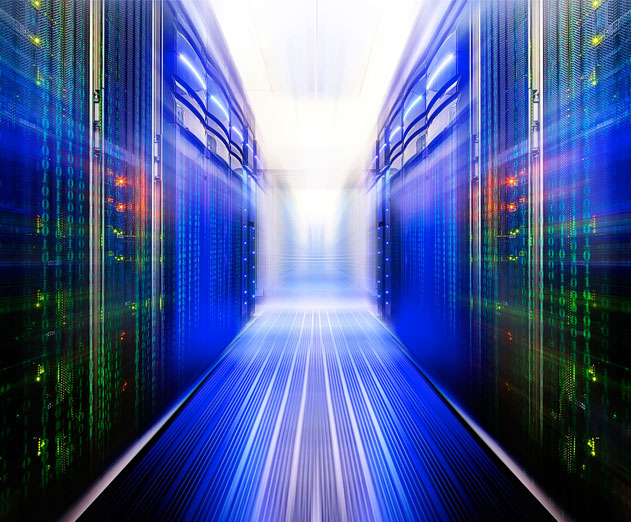 Comparing server virtualization and containers
Monday, November 14, 2016 by Richard Harris

Apcera is a San Francisco-based company building the next-generation container management platform, and they believe that cloud computing is an ever-evolving way of interfacing with technology. With Apcera's platform, they aim to solve the hard problems that enterprises face in embracing the new world of containers to unlock the potential of modern architectur...
---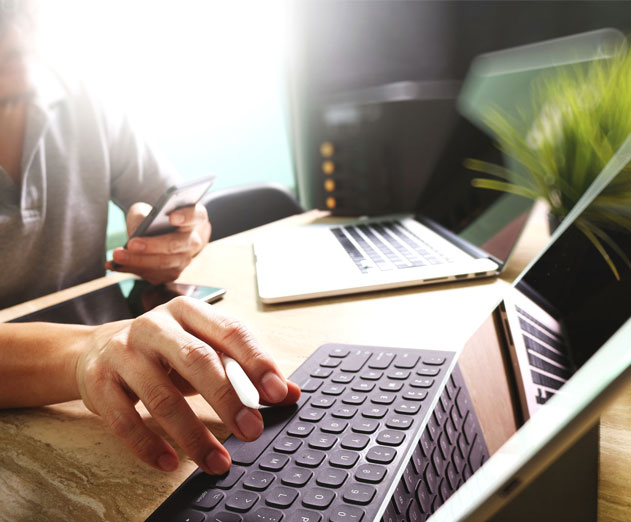 Should you buy or build a mobile app for your business?
Friday, November 11, 2016 by Glenn Chenier

The question of whether a company should Buy or Build a mobile app for their business is often portrayed as a binary choice between picking an off-the-shelf app/solution, or building a custom solution from scratch, using an in-house developer team or contracted 3rd party. The Build vs Buy landscape has many more options. Organizations looking to adopt a m...
---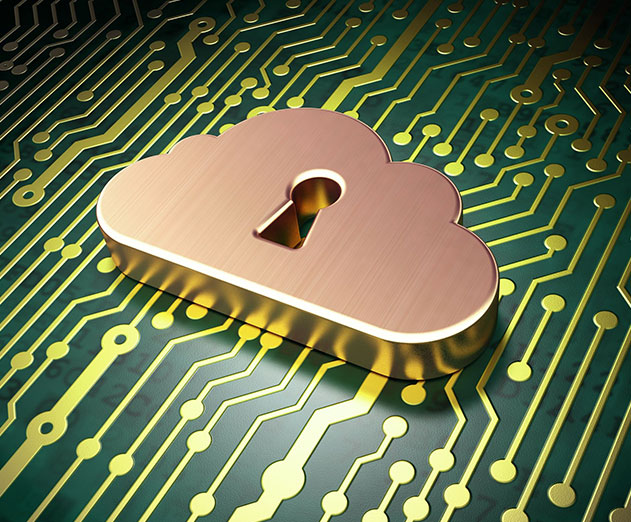 What happens to security when your apps go to the cloud
Wednesday, November 09, 2016 by Richard Harris

When Marc Andreessen wrote, "software is eating the world," he meant that every business is literally turning into software. The problem is that every line of code you write makes you easier to attack. Historically, we dealt with security by putting up walls and scanning. But the complexity of modern software environments has made these approaches ineffective ...
---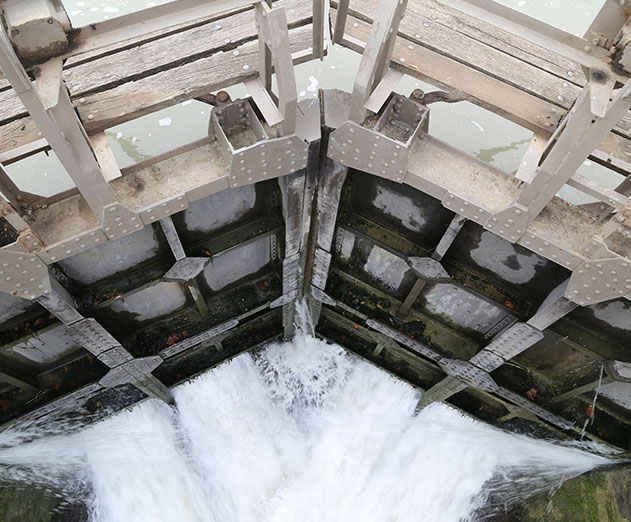 Floodgate Key Manager launches to help secure credentialing services to devices
Monday, November 07, 2016 by Michael Haynes

Icon Labs, a leading provider of security solutions for IoT and edge devices, has announced the availability of Floodgate Key Manager. This new product enables OEMs and device developers to easily add secure credentialing services to their devices. The embedded key management solution provides integration with multiple certificate authorities, including Verizon's certif...
---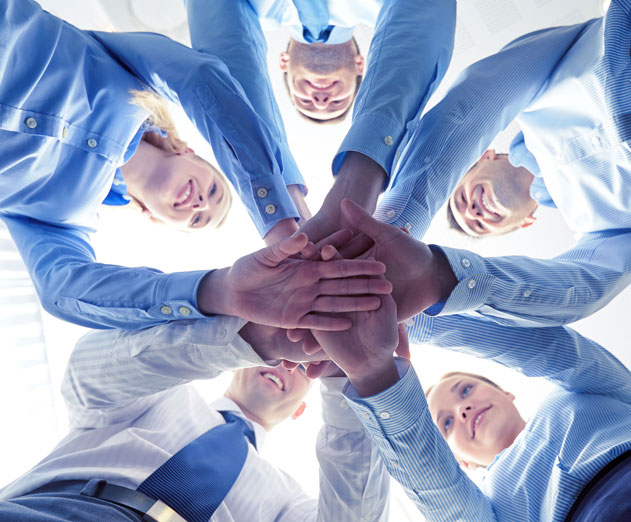 The paywall is finally gone, and the Experts Exchange is talking about it
Friday, November 04, 2016 by Richard Harris

Experts Exchange is the original worldwide online community of technology professionals, developers and programmers who collaborate on current and emerging technologies. Members of the community help each other solve problems learn new skills.It started as a question and answer site by a Computer Science professor from Cal Poly San Luis Obispo in October 1996...
---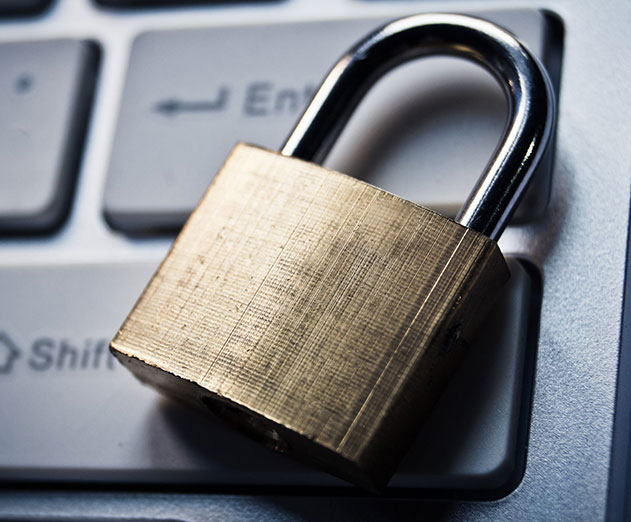 Intel Security Enhances Unified Defense Architecture
Thursday, November 03, 2016 by Michael Haynes

Intel Security has announced an enhanced unified defense architecture designed to empower organizations to more effectively protect a new digital economy of trust, time and money. No longer is our economy a physical one, but one of connected networks and systems where cybercriminals have put us on the defensive. This new second economy, has put us in a world where ...
---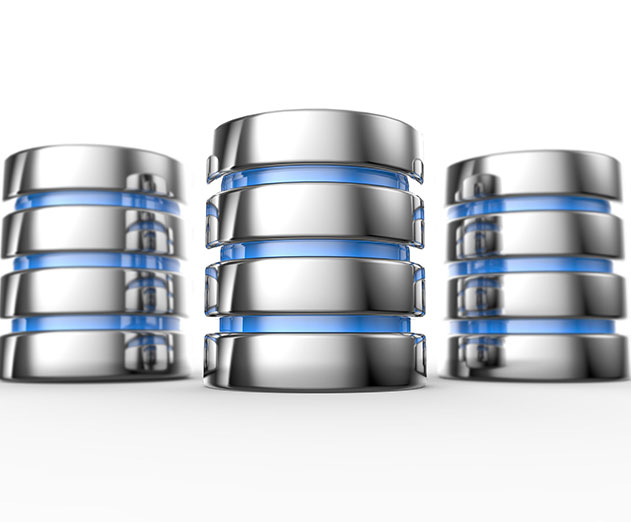 Survey reveals enterprises gamble on customer satisfaction
Sunday, October 30, 2016 by Richard Harris

VoltDB has announced the results of a new survey examining the attitudes, perceptions and realities of transactional data consistency for enterprise leaders and developers. The survey, conducted by independent panel research firm Research Now, uncovers the state of transactional consistency in the enterprise and which customer experience compromises organizations are wi...
---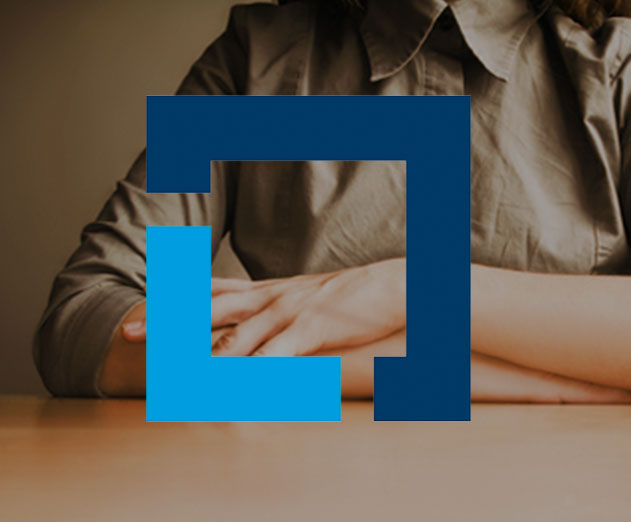 The Linux Foundation and edX announce free DevOps course
Friday, October 28, 2016 by Richard Harris

The Linux Foundation has announced its newest Massive Open Online Course (MOOC) is available for registration. The course, LFS161x - Introduction to DevOps: Transforming and Improving Operations, is offered through edX, the nonprofit online learning platform launched in 2012 by Harvard University and Massachusetts Institute of Technology (MIT). The course is free and wi...
---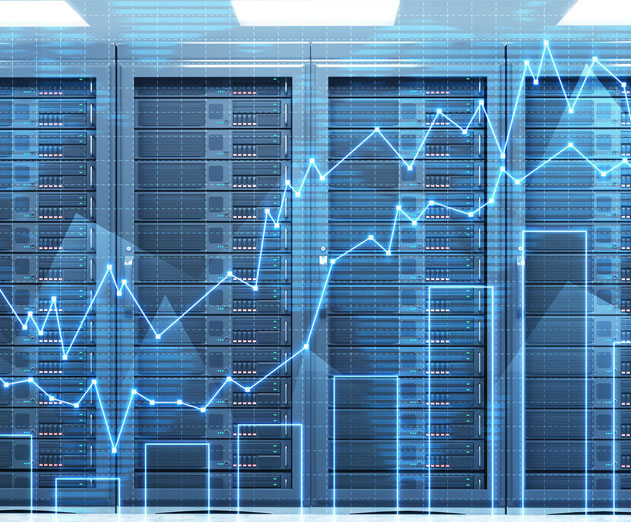 HPE Study identifies significant barriers with integrating security and DevOps
Tuesday, October 25, 2016 by Richard Harris

The HPE Application Security and DevOps Report just released, which discusses in depth where organizations are at in their implementation of DevOps, and how application security fits within this new model. While there is a perception that security and DevOps go hand-in-hand, there are significant gaps between the opportunity of incorporating security as a natural part o...
---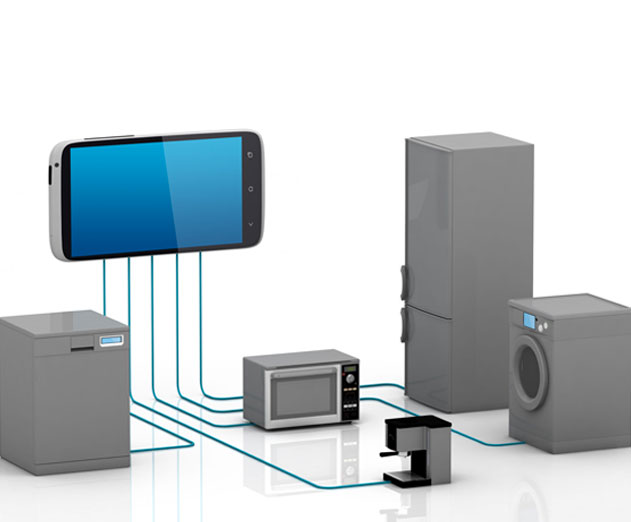 Why smart apps will be the next phase in business app development
Thursday, October 20, 2016 by Richard Harris

It all started with desktop applications, then it moved to the web, then to mobile, then to multi-channel applications. With each new wave came new uses thanks to technological advancements. Smart Apps mark the next step in the app story. With the rise of the internet of things (IoT), big data and machine learning, it makes sense for apps to evolve to incorporate these ...
---
How Emotion AI is becoming a real opportunity for developers
Tuesday, October 18, 2016 by Richard Harris

We recently spoke with emotion artificial intelligence (AI) company, Affectiva, about how Emotion AI is emerging as a new opportunity for developers. Affectiva recently announced that its emotion recognition SDK has been integrated with Unity. Developers in a range of industries from gaming, education, robotics and healthcare, to experiential marketing and more ar...
---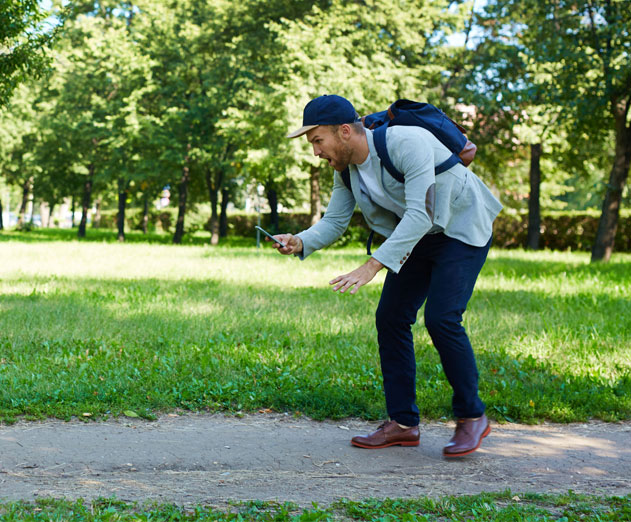 What the mobile AR phenomenon has taught us about security
Thursday, October 13, 2016 by Aaron Lint

The extraordinary success of Pokémon Go has been surprising, even in the rapidly changing paradigm of the mobile application space. The game, which allows users to hunt down and capture virtual monsters, uses Augmented Reality (AR) technology to display the creatures in real world locations such as parks, homes, and offices.Pokémon Go has already broken five Guinness Wo...
---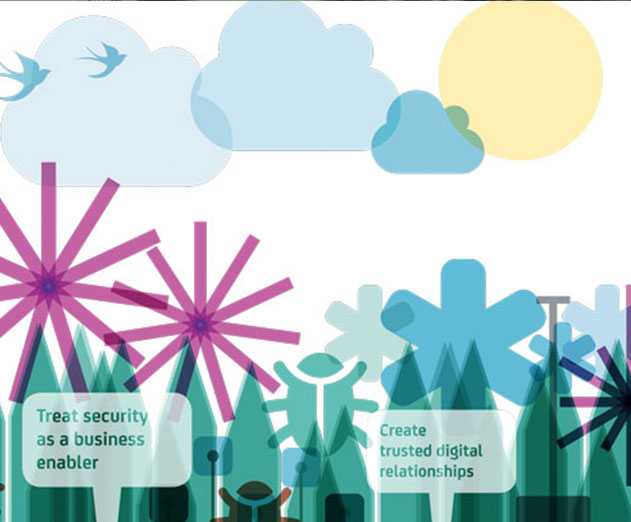 New research shows that using advanced security drives new business growth
Wednesday, October 12, 2016 by Christian Hargrave

A global study from CA Technologies revealed that organizations are measuring the success of IT security beyond just breaches and compliance; they now are including business performance indicators that contribute directly to revenue growth. The study, The Security Imperative: Driving Business Growth in the App Economy, polled 1,770 senior business and IT executives, inc...
---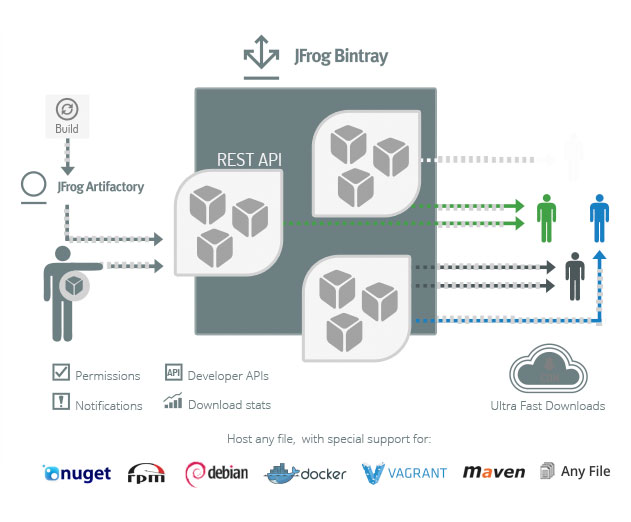 JFrog talks about Artifactory and Bintray for DevOps and developers
Wednesday, October 05, 2016 by Richard Harris

JFrog provides infrastructure for software build, management and delivery in open-source, on-premise and SaaS cloud solutions. Their technology helps enterprises accelerate software development cycles by changing the way developers and DevOps teams manage their binary artifacts. We sat down with Shlomi Ben Haim, CEO of JFrog, to find out more about the company, and to g...
---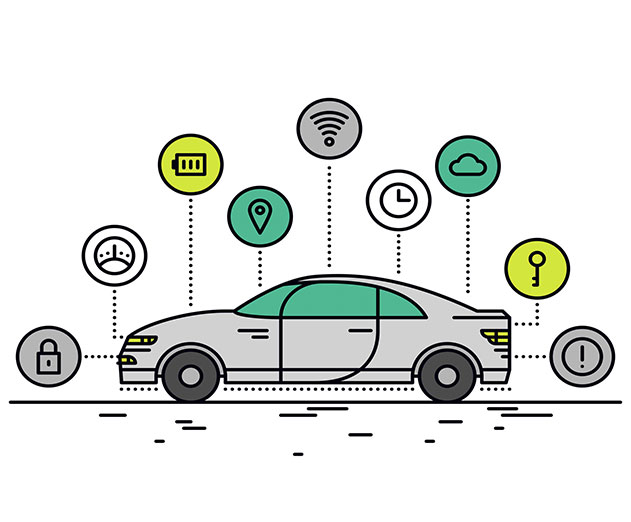 Driverless cars will make auto insurance more complex
Wednesday, October 05, 2016 by Michael Haynes

Ford Motor Company announced plans to produce fully autonomous cars by 2021. These vehicles will be manufactured in high-volume production and will be tailored for ride-hailing and ride-sharing operations, which means they will not have steering wheels, brake pedals, or other controls for human occupants. "This is a new world for insurers," said Michael Macauley, CEO of...
---