it operations
it operations news search results
Developer news items we found relating to it operations
75 results
---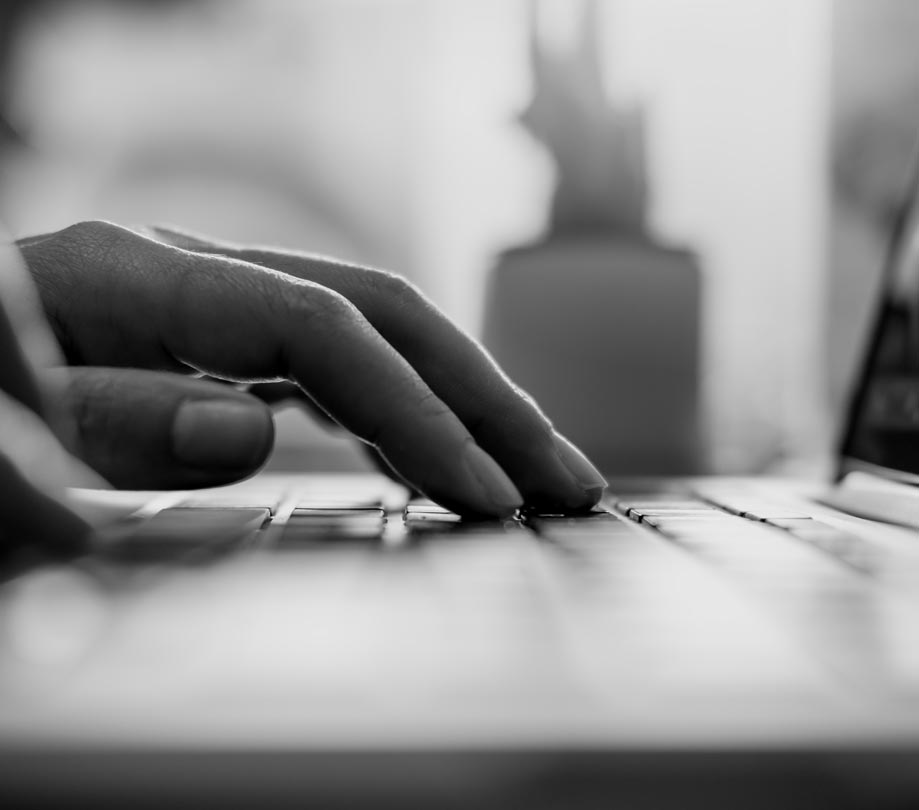 How feature flags saved my marriage

Thursday, July 19, 2018 by Ronit Belson



A year ago, I decided to finally make the switch from an average car to a smart car. My "excuse" for spending more than $80K on a car was Tesla's main feature, autonomous drive. This would make my 80 mile daily round-trip commute bearable. Eventually, I decided to bite the "price tag bullet" and invest in the autonomous driving car so I cou...
---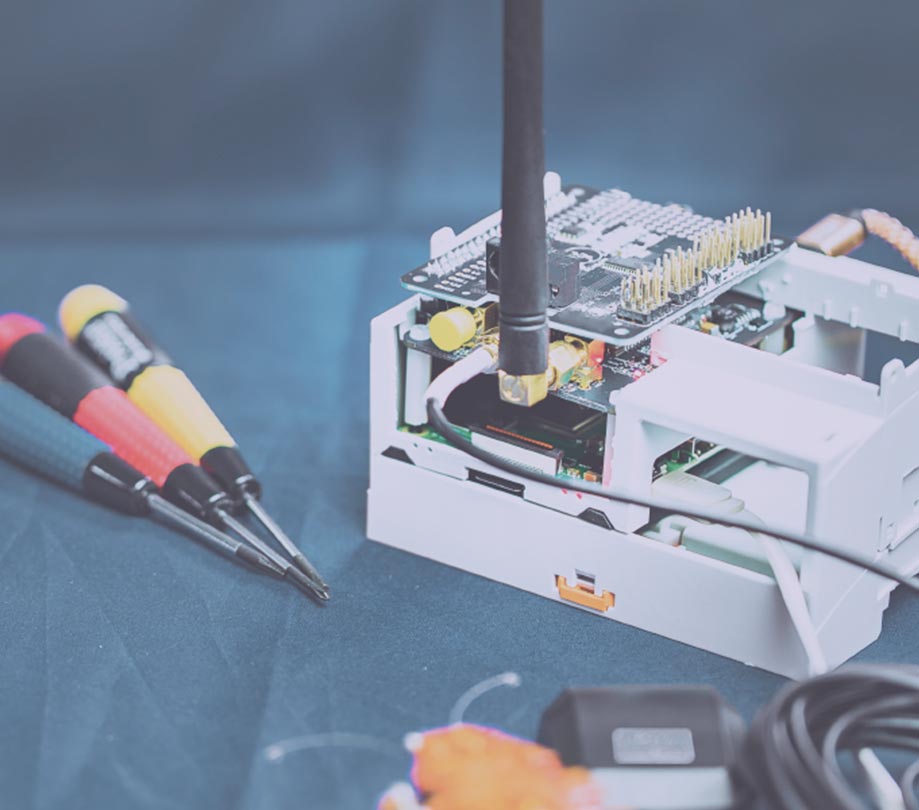 Geo-data analysis and storage optimization enhanced by HarperDB

Wednesday, July 18, 2018 by Christian Hargrave



HarperDB has new features that allow real-time geo-analysis, storage optimization for edge devices and the ability to run massive data analysis. As a result, they say companies tackling complex IoT projects can achieve a more intelligent edge without incurring further storage or hardware costs. HarperDB features include: Geographical Data Analysis: HarperDB'...
---
Best mobile gaming apps will share $300K in prizes from new contest

Wednesday, July 18, 2018 by Richard Harris



AppLovin announced the launch of Lion Studios, a media division of AppLovin that works with mobile developers to publish and promote their apps. To celebrate the launch, AppLovin also announced a contest in which the company will award $300K in prizes for the four best mobile gaming apps submitted. Lion Studios furthers AppLovin's mission by fueling growth of t...
---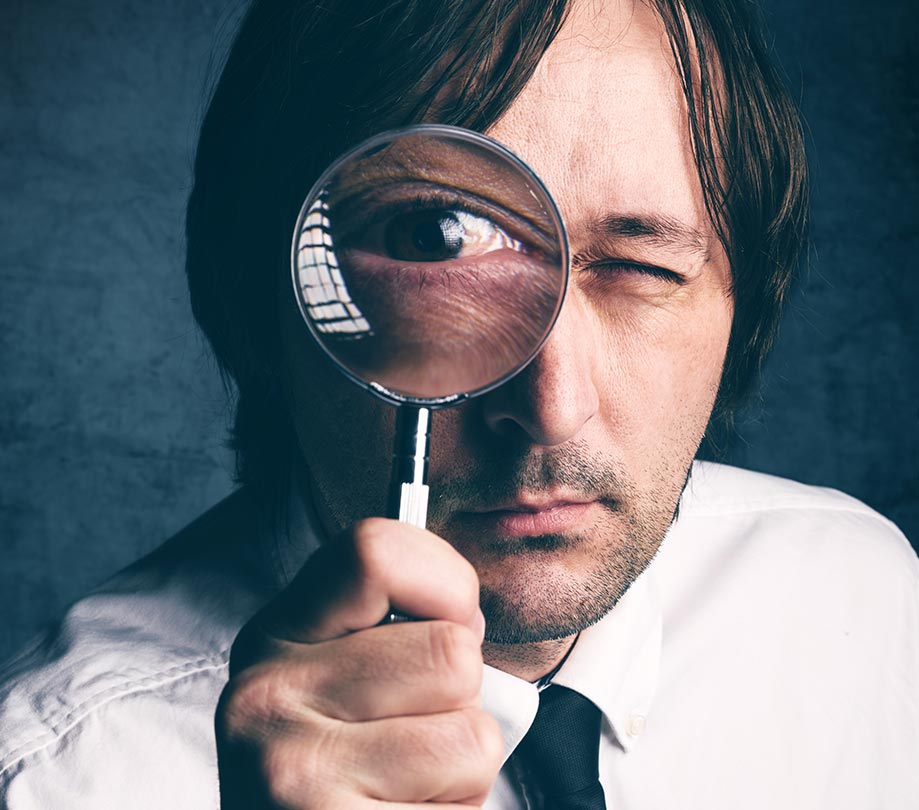 AIOps platform by FixStream available on Oracle Cloud Marketplace

Tuesday, July 10, 2018 by Christian Hargrave



FixStream announced that its AIOps platform is now available in the Oracle Cloud Marketplace offering added value to Oracle Cloud application customers. The FixStream AIOps Platform offers a visual Artificial Intelligence platform to predict business issues across hybrid IT by providing correlation, machine learning, and visualization for an Oracle environment deployed ...
---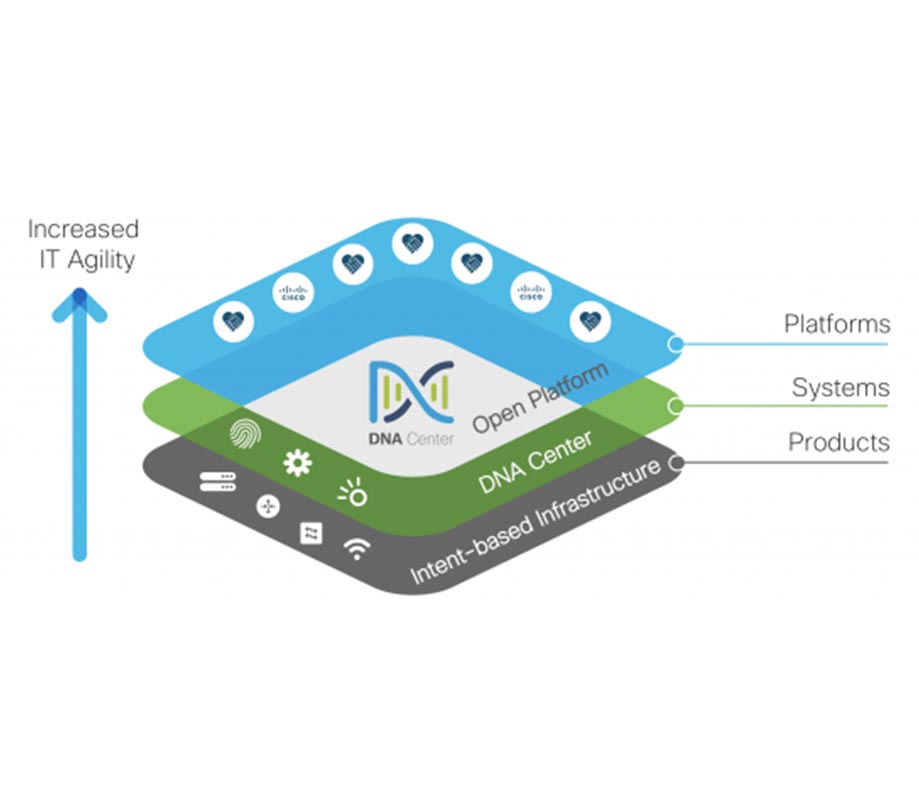 The network is now open for developers

Monday, July 9, 2018 by Kanwal Sarwar



A year ago, Cisco launched the most ambitious network re-think: the intent-based networking offering, Cisco DNA, and its centerpiece control software, DNA Center. It treats every network device - be it wired, wireless, or wide-area - as part of a unified fabric, giving IT a simpler, more cost-effective way to take control of one of their businesses' most valuable ...
---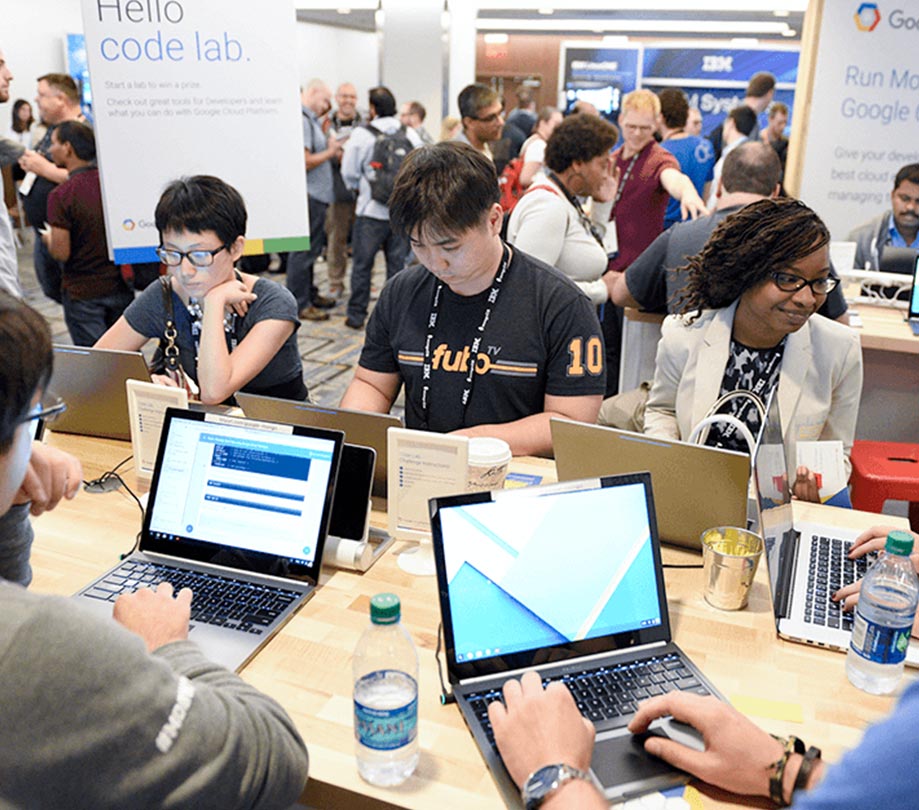 MongoDB World 2018 and everything you need to know

Monday, July 2, 2018 by Richard Harris



At MongoDB World 2018, MongoDB made several major product announcements that the company says is "expanding on their presence in the database market." Nearly every company is focused on using software for a competitive advantage. The company says that with their latest enhancements database platform, "it enables a competitive advantage for thousands of cu...
---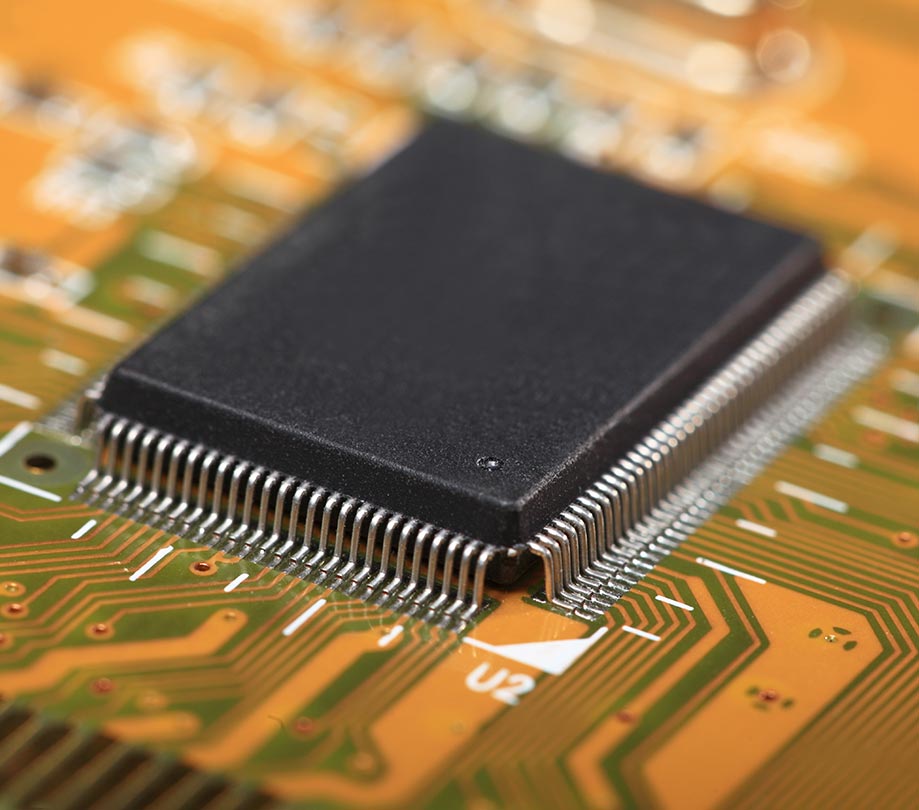 The OpenFog Reference Architecture gets the IEEE stamp

Thursday, June 28, 2018 by Richard Harris



The OpenFog Consortium's OpenFog Reference Architecture for fog computing has been adopted as an official standard by the IEEE Standards Association (IEEE-SA). The new standard, known as IEEE 1934, relies on the reference architecture as a universal technical framework that enables the data-intensive requirements of the Internet of Things (IoT), 5G and artificial ...
---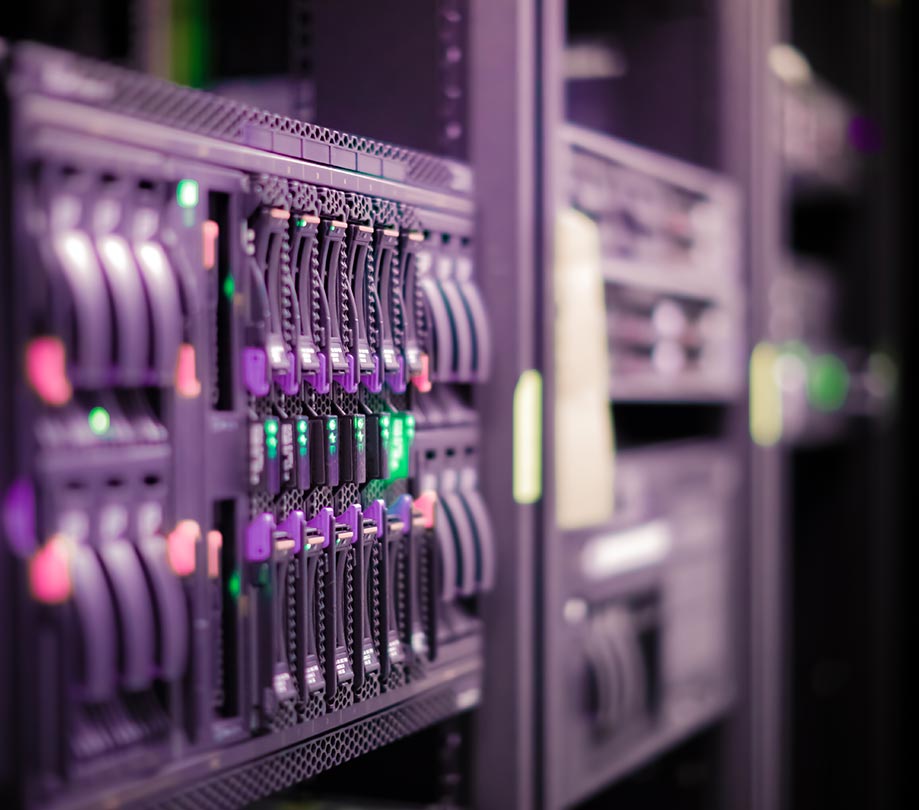 The role of the mainframe in digital transformation

Friday, June 22, 2018 by Subodh Singh



Today's economy centers around the idea of technologies being connected, the enabler of what many are calling digital transformation. With larger enterprises still relying on mainframes to serve as the foundation of their technology stack, many question how to power leading-edge processes that enable real-time customer experiences and great efficiencies, using wha...
---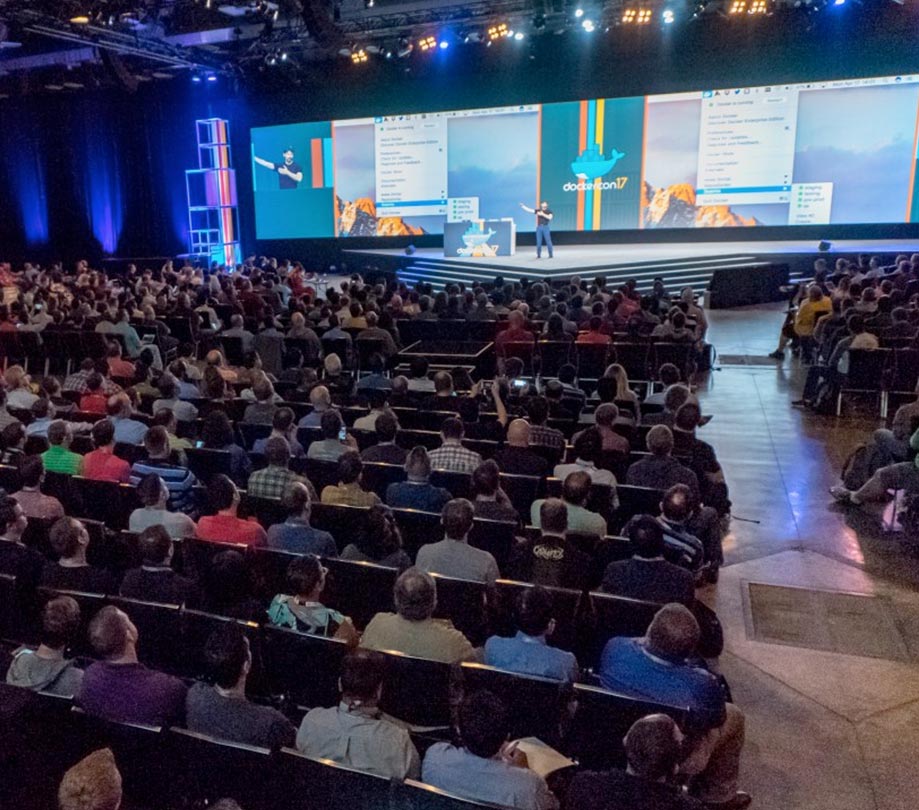 Monitoring Kubernetes and Docker just got easier thanks to Sumo Logic

Tuesday, June 19, 2018 by Christian Hargrave



Sumo Logic has new platform capabilities that aim to make it easier to automate and manage application architectures that use containers, such as Docker, and orchestration software, like Kubernetes and Amazon EKS. Modern applications are driving digital services that are reliant on continuous improvement practices to ensure their customers' experiences rem...
---
Use quantum computers over the cloud with ACQUA

Friday, June 15, 2018 by Richard Harris



Making a world that is "Quantum Ready" requires more researchers exploring the applications of quantum computing and potential quantum advantage, and working with real quantum computers just got easier for experts in chemistry, artificial intelligence and optimization thanks to IBM. Building on QISKit, the open source quantum information science kit for s...
---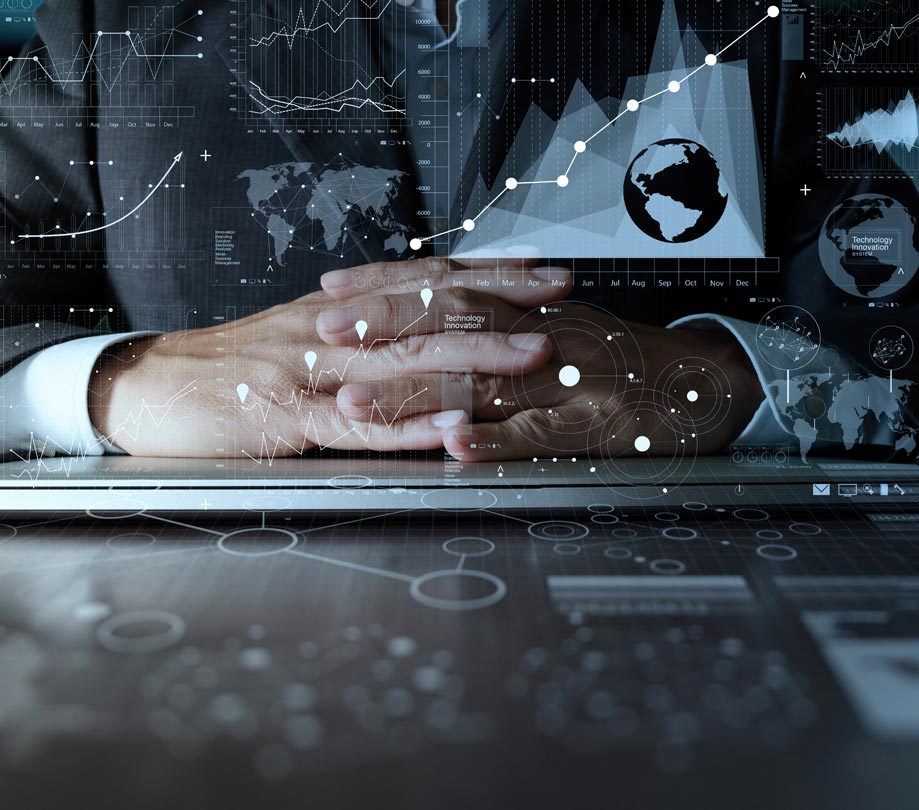 Companies plan to invest in DataOps new survey finds

Thursday, June 14, 2018 by Richard Harris



Inspired by the DevOps movement, Nexla, the inter-company Data Operations platform, is proving the DataOps movement is real by just announcing the results of the industry's only annual data operations survey. The survey tracks the adoption and best practices of Data Operations (DataOps). It found that a staggering 73% of companies are investing in D...
---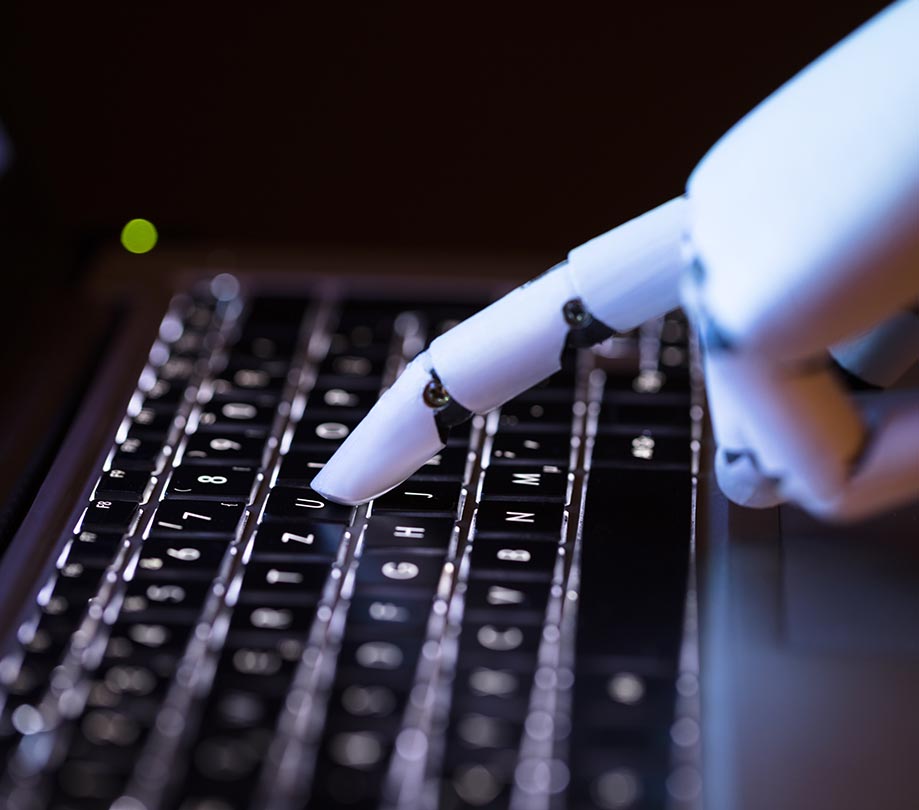 Artificial Intelligence in the public and private sectors

Thursday, June 7, 2018 by Richard Harris



You're not the only one nervous about AI -in light of rapid AI growth and adoption, the U.S. Government recently held three Subcommittee Meetings designed to understand the implications posed by the widespread adoption of AI technology in the public and private sectors. So why is the US Government concerned about AI in society, and what role should it be considering...
---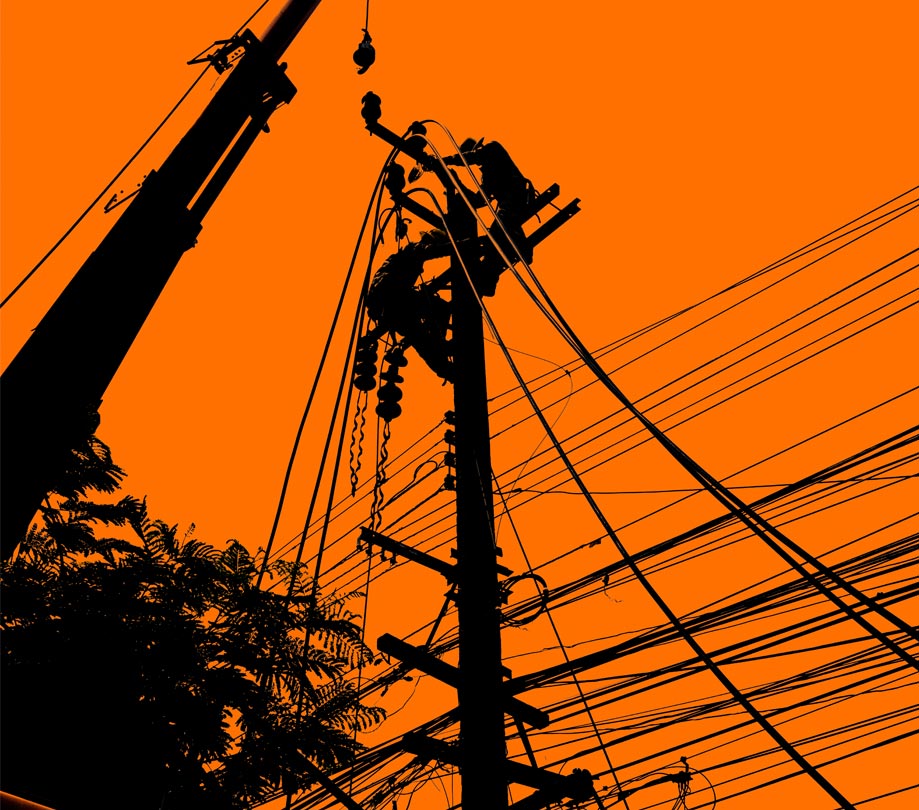 New STO planning software emerges

Wednesday, June 6, 2018 by Stuart Parkerson



STOlogix has announced the launch of a new front-end software solution which streamlines the functionality of complex and disparate software applications required for STO planning. The new software solution, STOplanner, is being developed by KAP Project Services, a leading project controls and project services provider for the oil, gas and petrochemical industries.Accor...
---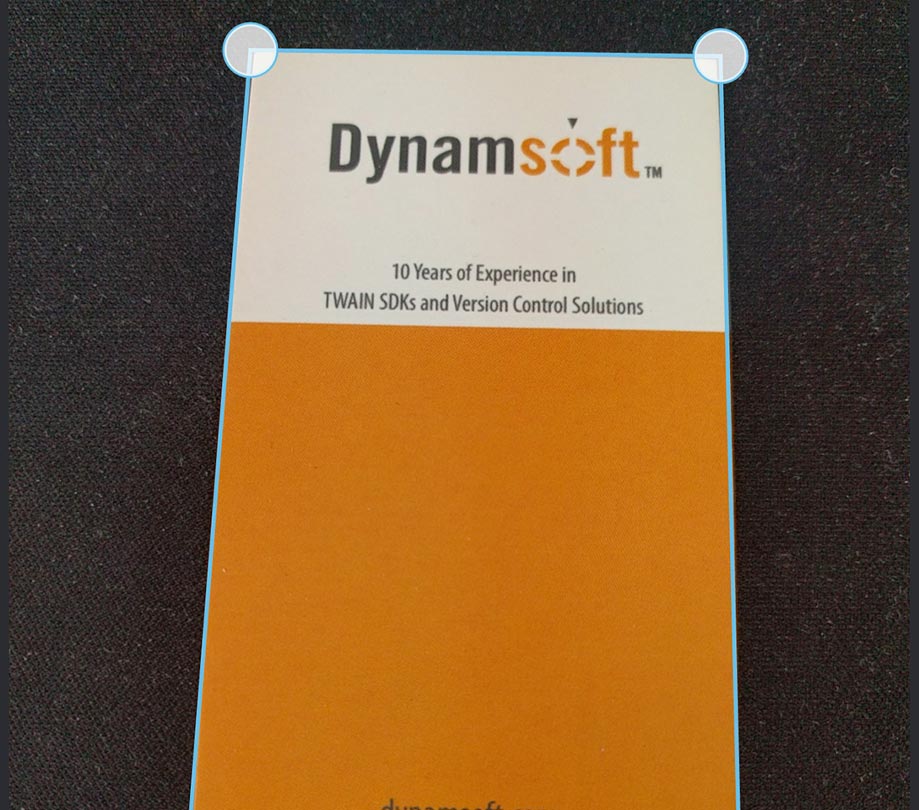 New camera SDK for Android aims to help document management

Wednesday, June 6, 2018 by Richard Harris



Getting paper documents into digital format can be tricky, so Dynamsoft has introduced a software development kit (SDK) for Android app developers to create apps with enterprise-grade document scanning capabilities by embedding a mobile capture component in their apps. They claim the SDK allows quick integration for developers, and boasts several built-in capabili...
---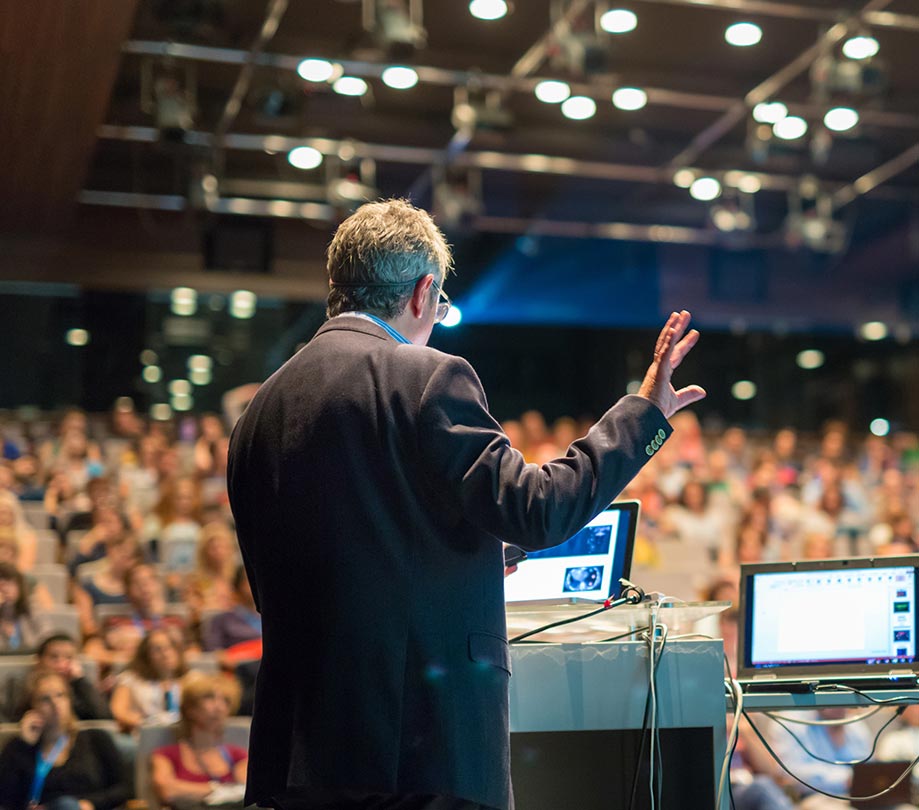 Built to Change Summit hosted by CA happening tomorrow

Monday, June 4, 2018 by Richard Harris



CA Technologies' (CA) will host its second annual Built to Change Summit on Tuesday, June 5th - and we'll be there! Held at its innovation and engineering hub in Santa Clara, the event brings together influential technology media and analysts from around the world with the company's executive team and customers to discuss how organizations can win in the next wave of in...
---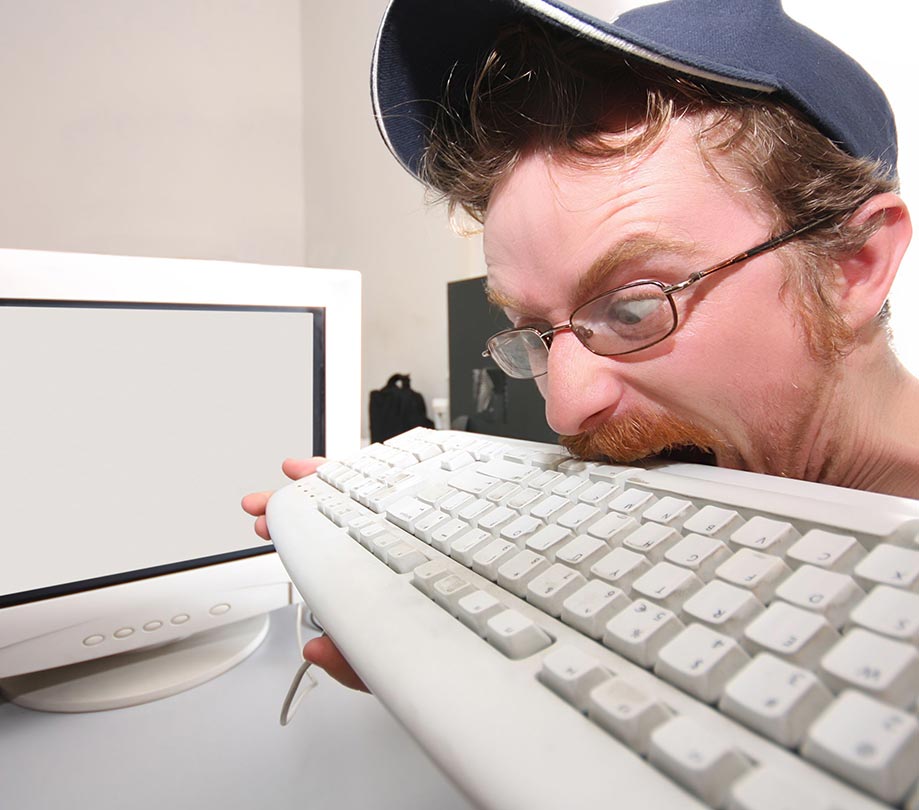 Blockchain projects will be quietly abandoned says GlobalData

Friday, June 1, 2018 by Richard Harris



Are you starting a new blockchain project but already thinking of calling it quits? New research from GlobalData says many of the early blockchain projects will either be quietly shelved in favor of more traditional approaches or they will evolve in a way which reduces their dependence on blockchain technology in 2018.GlobalData's Thematic Research report, 'Blockchain -...
---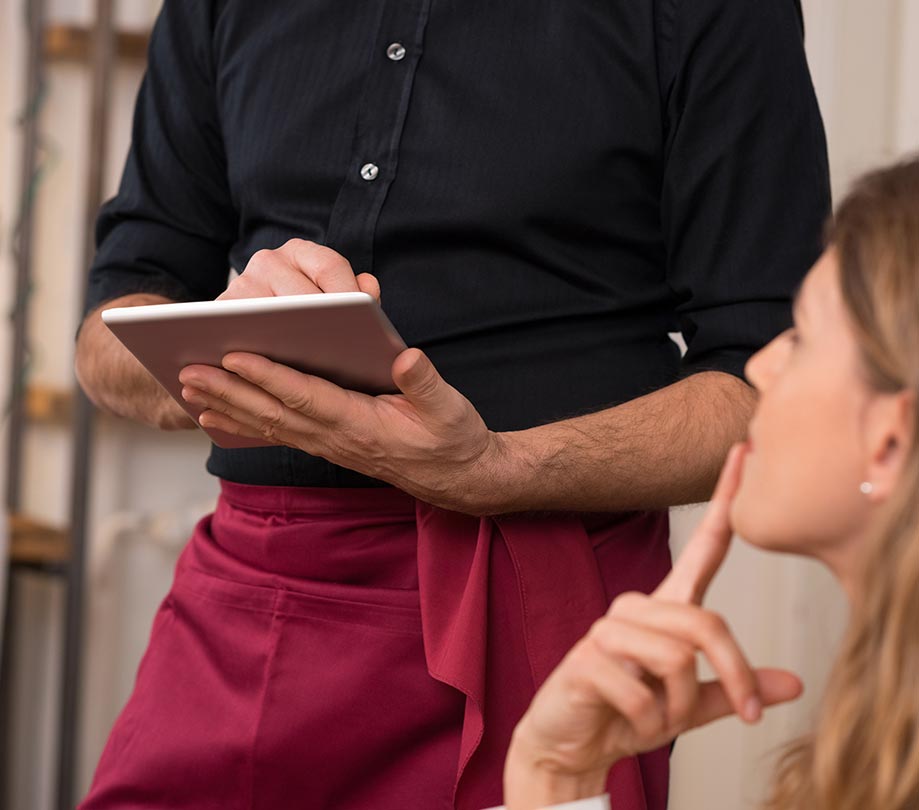 Intelligent operating platform chosen by Noodles & Company

Wednesday, May 23, 2018 by Christian Hargrave



Noodles & Company has selected the Clarifi Intelligent Operating Platform, developed by HotSchedules, as its back office technology platform. The technology deployment will help Noodles & Company optimize revenue opportunities, increase operational visibility, manage labor costs and reduce food waste across the company's 413 company-owned and 66 franchise restau...
---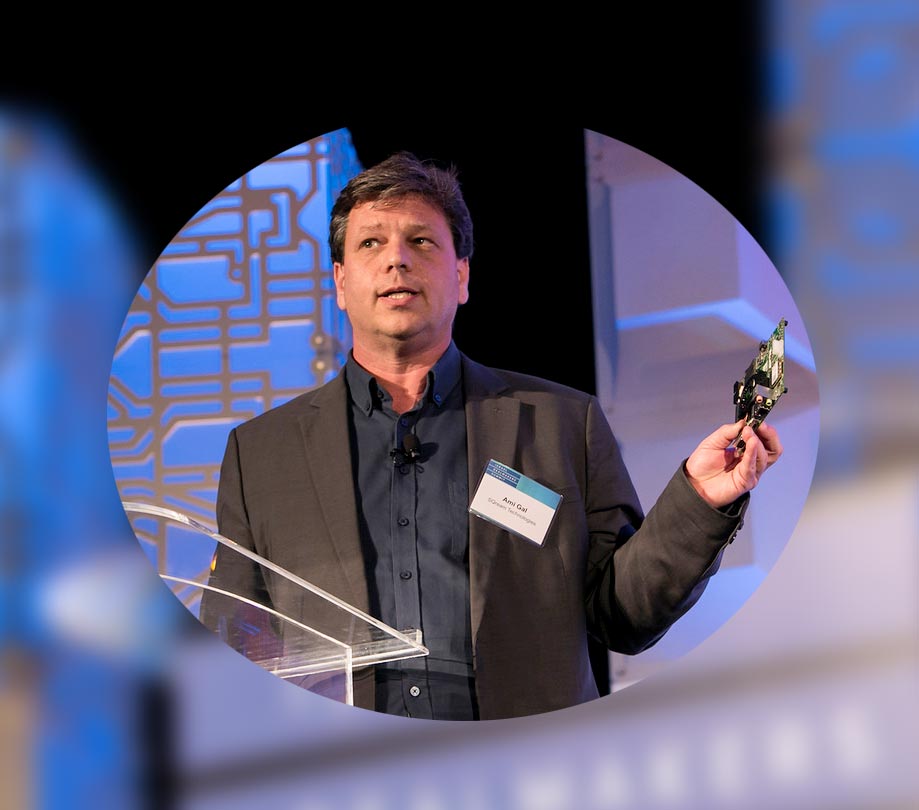 GPU based servers can help solve Big Data energy woes

Tuesday, May 22, 2018 by Richard Harris



Big data keeps getting bigger, and companies may think they are reducing their carbon footprint by moving to the Cloud but this move could actually be making things worse for the environment. With each new data center created for big cloud providers, tens of thousands of new racks need to be installed, which translates into a further strain on energy resources. &n...
---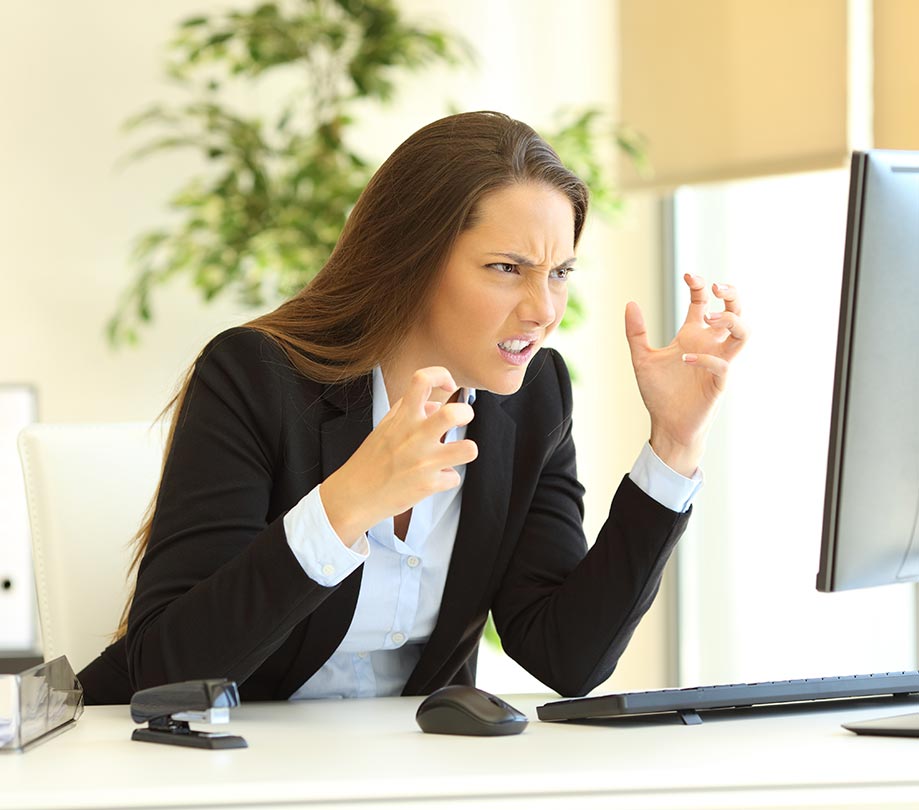 Predicting future IT outages using AI

Monday, May 21, 2018 by Richard Harris



FixStream, an artificial intelligence company for IT, has introduced an advanced version of its product, an AIOps platform to predict business application issues across an enterprise's entire hybrid IT stack. With new Machine Learning (ML) algorithms, advanced multi-layer correlation from business transactions to application services and infrastructure, FixStream can ra...
---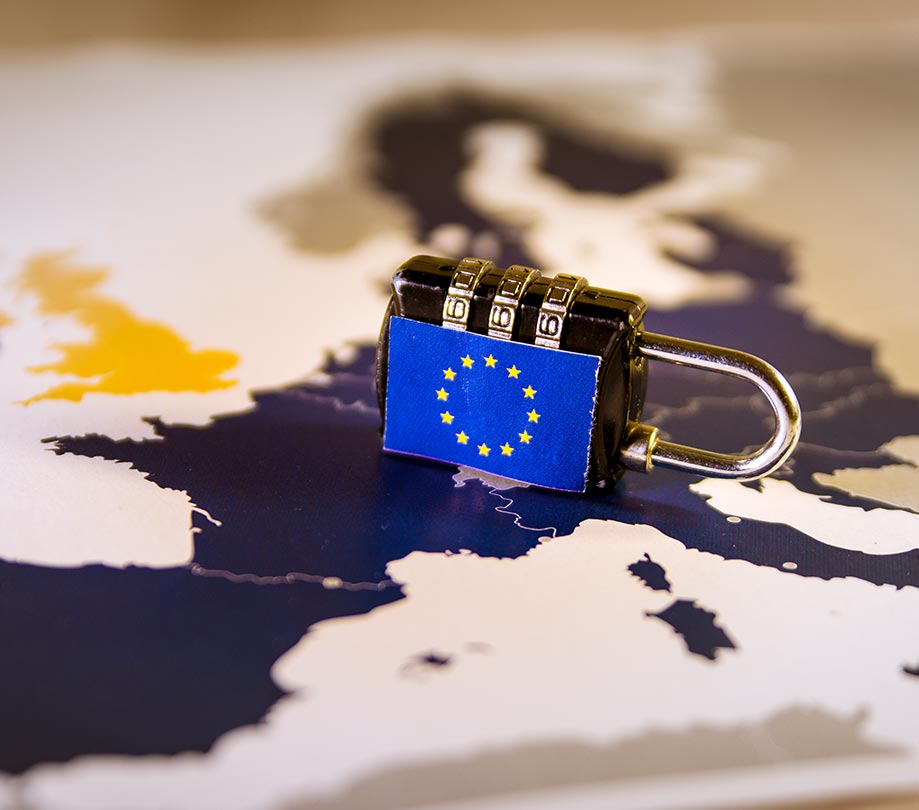 What some experts are saying about GDPR

Friday, May 18, 2018 by Christian Hargrave



The GDPR bill is causing an uproar in the industry as the compliance date comes ever nearer. Yet few can say they actually know much about the bill that will come into place on May 25th.GDPR, or the General Data Protection Regulation, is an expansion upon the EU's previous Data Protection Act of 1998, extending the boundary of its territorial mandate from whatever juris...
---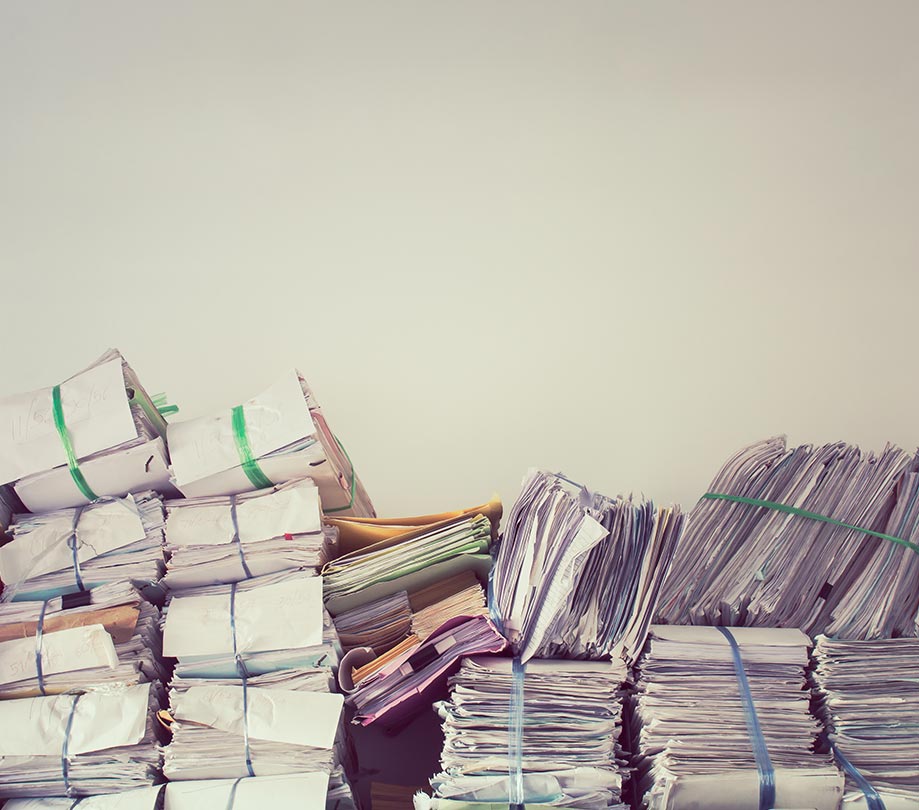 The blockchain approach to data storage problems

Sunday, May 13, 2018 by Pavel Bains



The human race has truly entered the Information Age. Once the epitome of innovation, the floppy disk's performance is now eclipsed by thumbnail-sized SD cards that boast over 500,000x the capacity of the already-ancient technology. Terabyte-denominated drives are becoming the norm, and prefixes like peta-, exa- and zetta- are being used to quantify the mind-boggling am...
---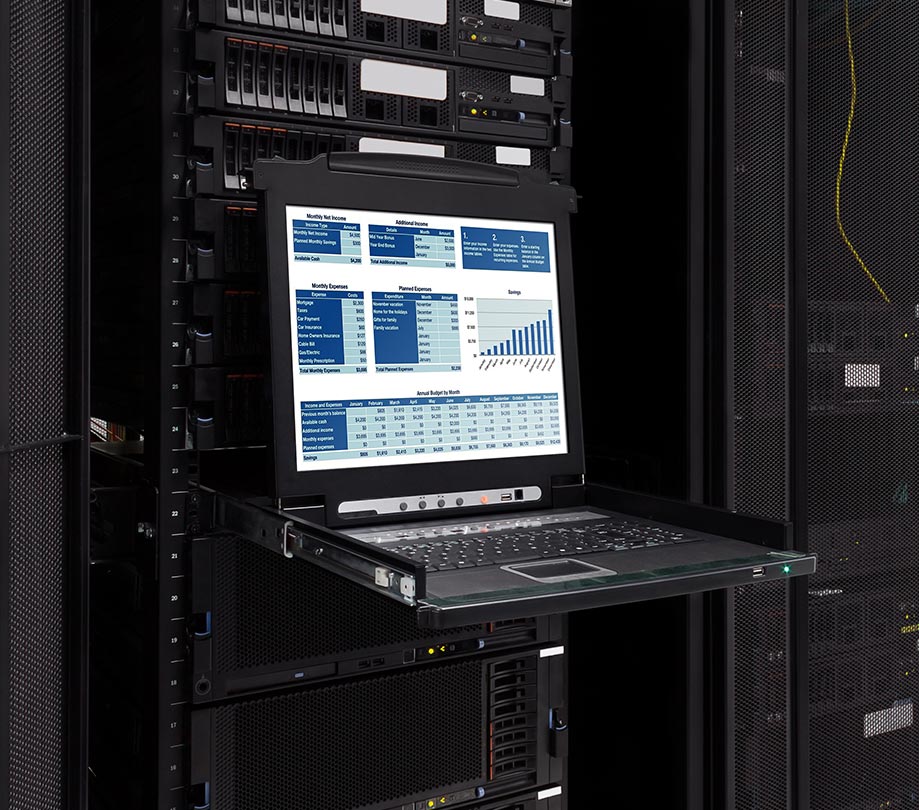 Automate your ITOps intelligently to beat out competitors CA says

Friday, May 11, 2018 by Richard Harris



Automation and IT are joined at the hip. From backing up servers to parsing log files and alerting, automation is a staple in the daily routine of IT operations and DevOps.But IT infrastructures have changed considerably since the early days of IT operation centers, so automated processes need to grow and adapt too, and become more intelligent, to maintain a high level ...
---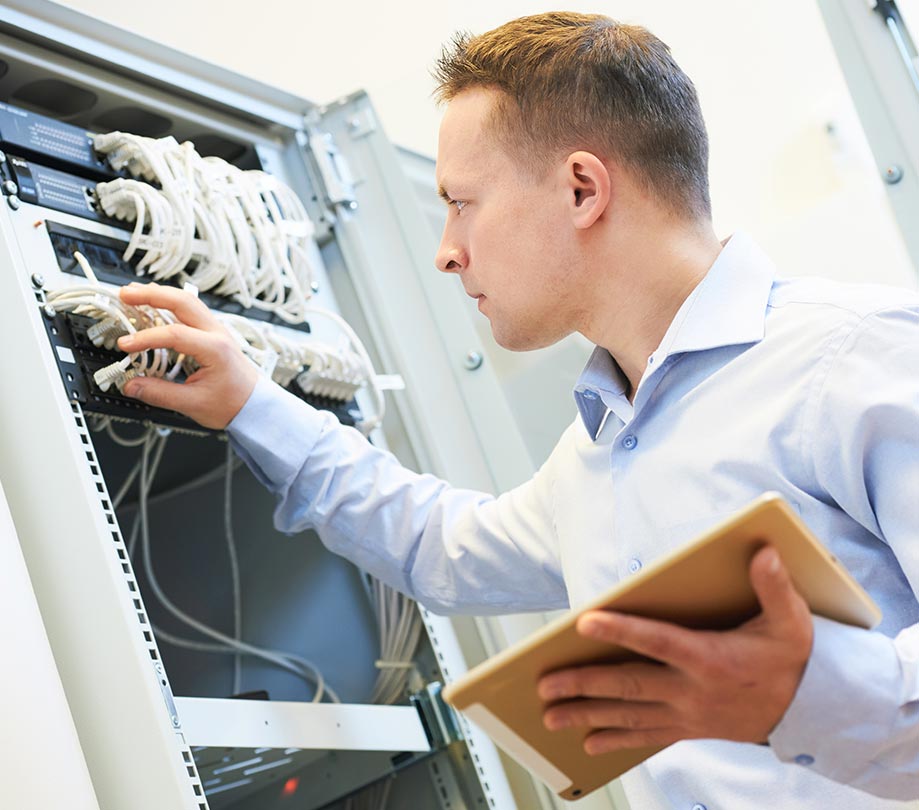 The ITOM Platform is built on a foundation of shared microservices

Monday, May 7, 2018 by Richard Harris



Micro Focus has announced the IT Operations Management (ITOM) Platform. The ITOM Platform is built on a foundation of shared microservices - including analytics, orchestration and ChatOps collaboration. The platform's microservices are re-useable and include RESTful APIs to enable customers and partners to extend their IT management and DevOps processes. Micro Focus als...
---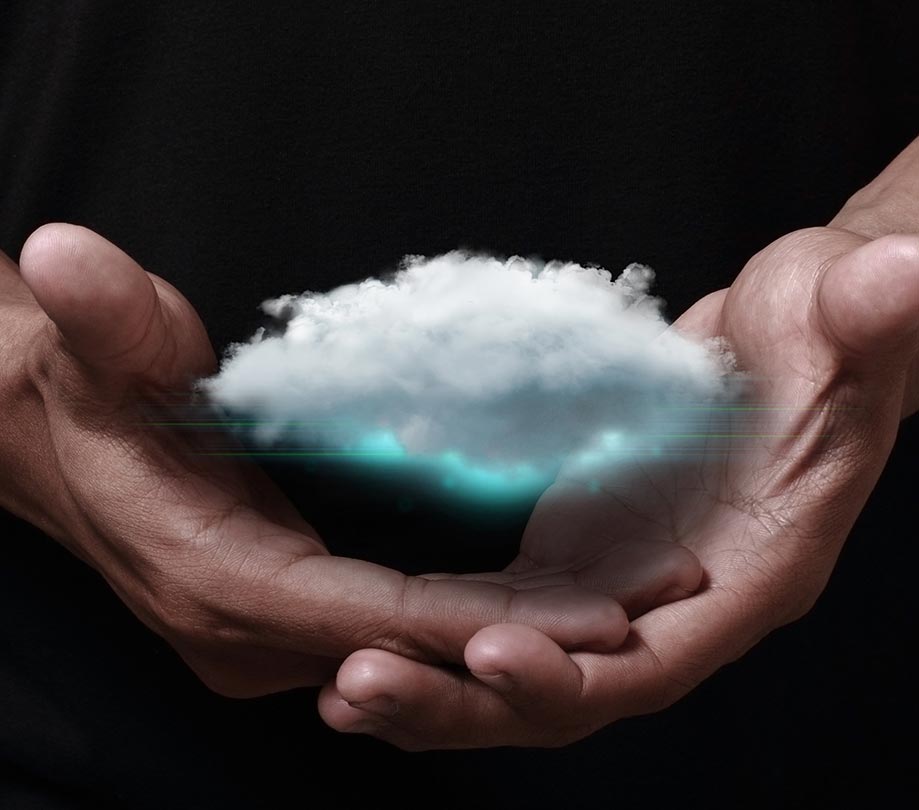 Using AppDynamics for Kubernetes and CloudCenter 4.9 together

Wednesday, May 2, 2018 by Richard Harris



Cisco has announced Kubernetes support for AppDynamics and Cisco CloudCenter, enabling enterprises to quickly adopt Kubernetes in production, and create and modernize their applications for the multicloud era. Now, enterprises can easily harness the value of Kubernetes to help deliver better user experiences.Companies are rapidly adopting containers on the promise of in...
---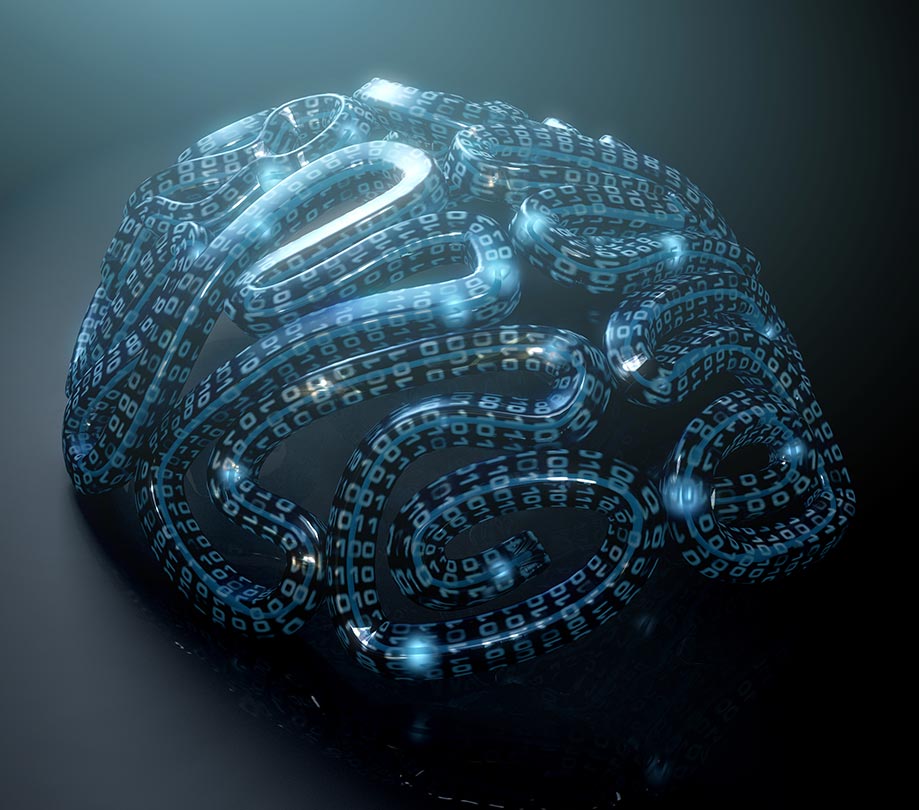 Hazelcast introduces a Flake ID Generator in IMDG 3.10

Wednesday, May 2, 2018 by Richard Harris



Hazelcast has announced that Hazelcast IMDG 3.10 is generally available as a production ready build. Major themes, which have been driven by open source community input, include the release of a conflict-free replicated data type (CRDT), a Flake ID Generator and several split-brain protection enhancements.IMDG 3.10 is the first version of Hazelcast IMDG to include a CRD...
---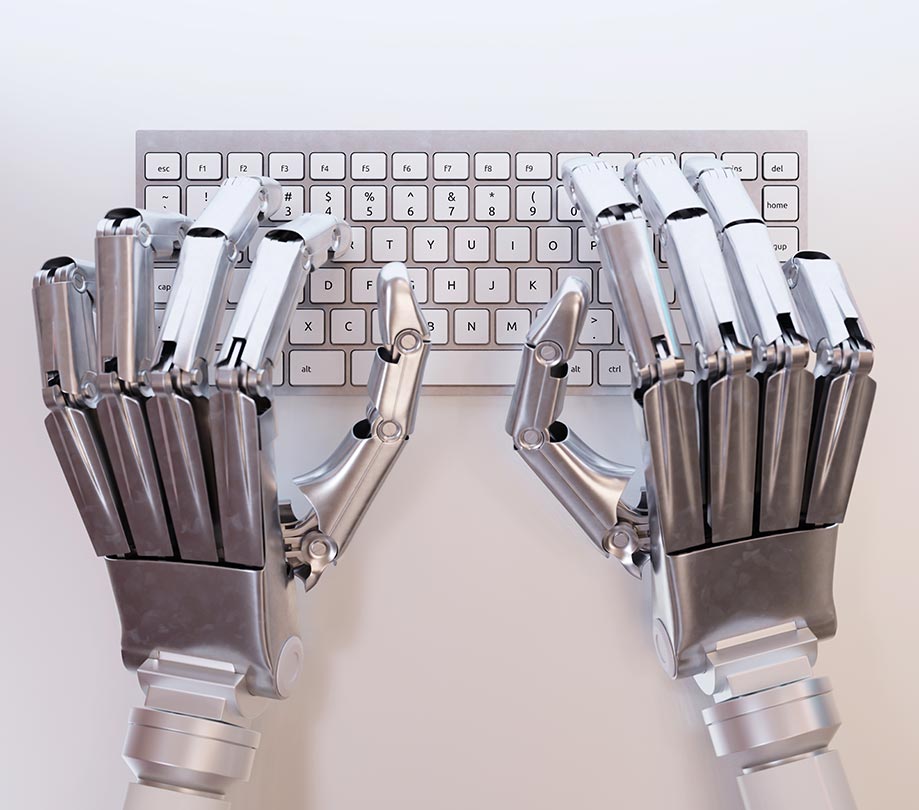 KPMG expands alliance with Appian

Wednesday, May 2, 2018 by Christian Hargrave



Appian and KPMG LLP announced an expansion of their strategic alliance. Together, the companies are focused on making it easier to realize the business value of artificial intelligence (AI) by combining the KPMG Ignite portfolio of AI services with the speed, features, and intelligent automation (IA) capabilities of Appian's low-code platform. KPMG and Appian will expan...
---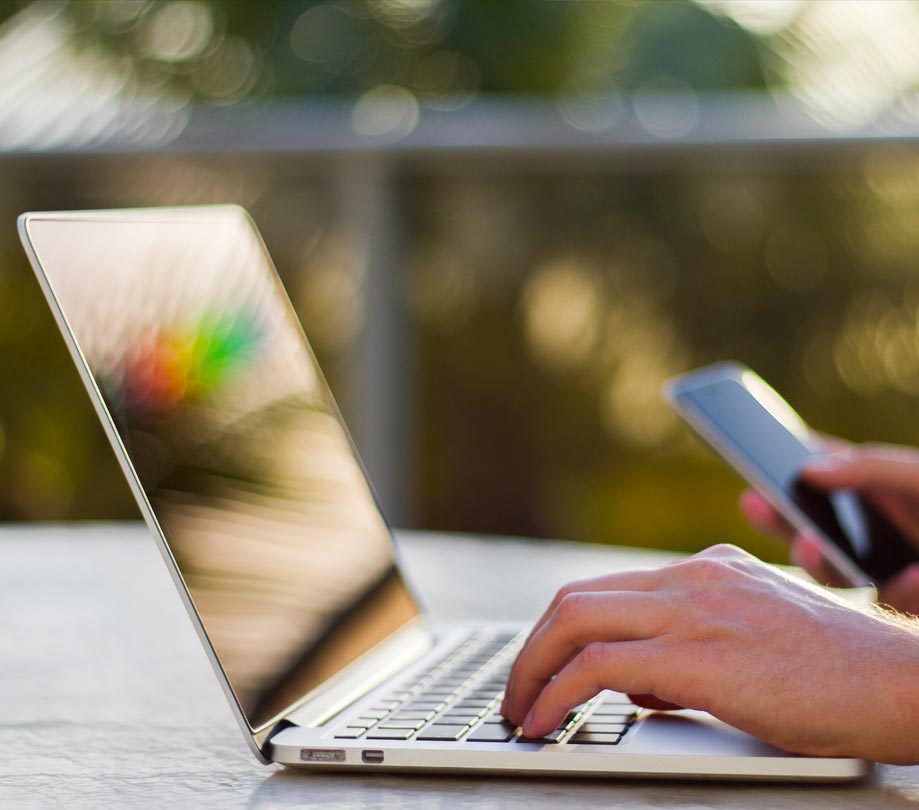 Ubuntu 18.04 LTS: multi-cloud, and containers and AI, oh my!

Tuesday, May 1, 2018 by Richard Harris



Canonical, the company behind Ubuntu, recently introduced the new Ubuntu 18.04 LTS, optimized for security, multi-cloud, containers and AI. Canonical's Distribution of Kubernetes (CDK) runs on public clouds, VMware, OpenStack, and bare metal and delivers the latest upstream version, currently Kubernetes 1.10. After the initial three-step guided deployment, the distribut...
---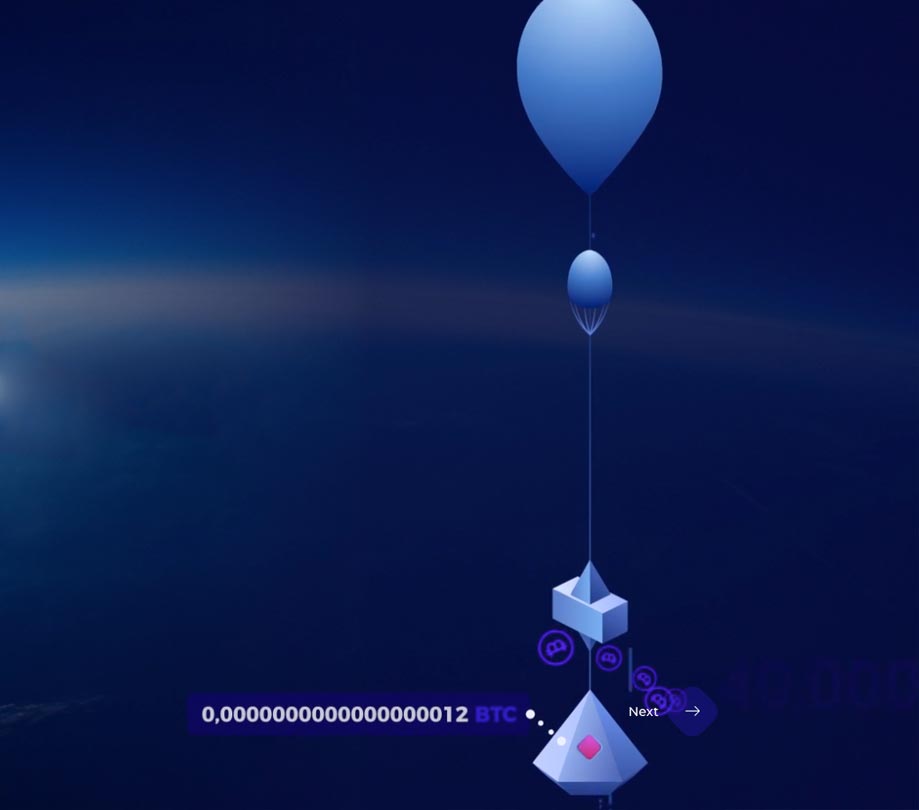 Bitcoin mining at the edge of space

Tuesday, May 1, 2018 by Richard Harris



With bitcoin's dramatic drop from last year's highs of near $20,000 to $6,000-$8,000, it's no surprise that popular enthusiasm has dimmed somewhat. But not for Miner One - a crowdfunded cryptocurrency mining company that is very bullish on bitcoin, looking to the horizon for the future profits that can be gained by a still promising investment opportunity.The company, c...
---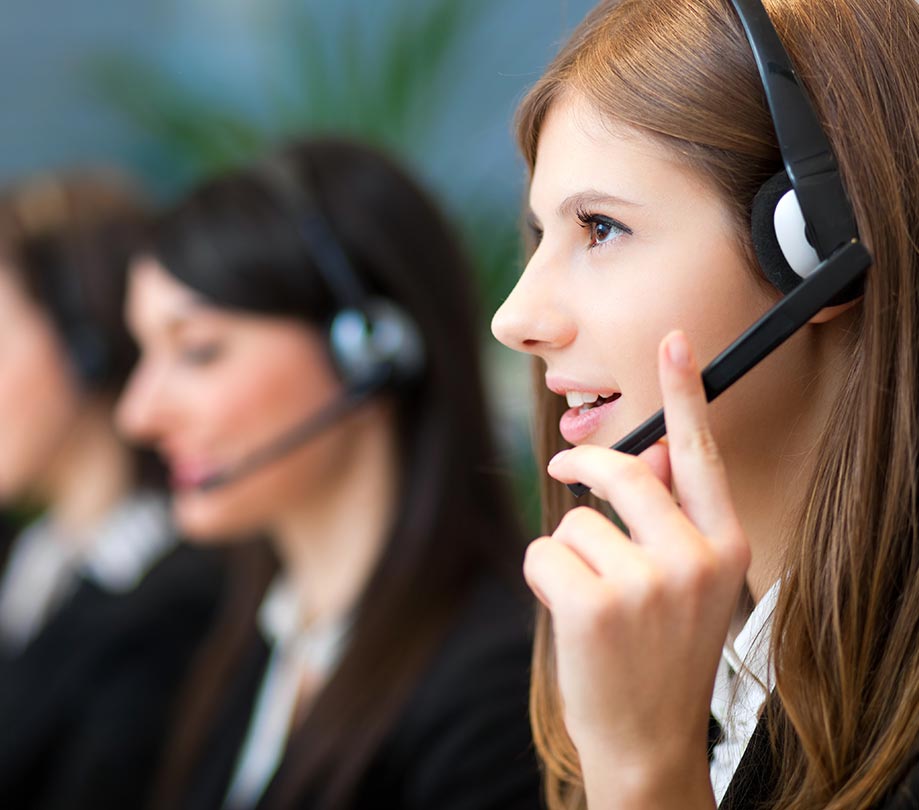 Appian announces the intelligent contact center platform

Monday, April 30, 2018 by Christian Hargrave



Appian has announced a new product for rapidly building contact center solutions. Appian Intelligent Contact Center Platform is a new cloud platform tailored to the unique needs of contact center teams. The new platform inherits all of the core attributes of the Appian platform for building omni-channel customer engagement, case management, and intelligent automation so...
---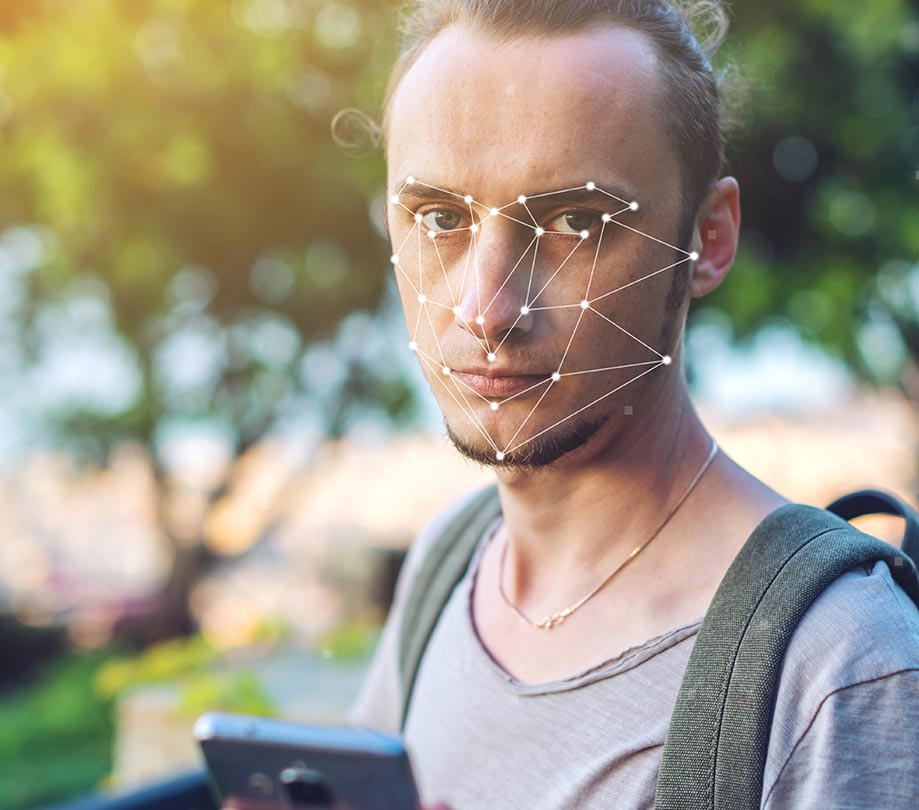 Applitools raises $31M to advance visual AI

Tuesday, April 24, 2018 by Christian Hargrave



Applitools has announced it has raised $31 million in Series C funding led by OpenView, the expansion stage venture firm, with participation from its existing investors Sierra Ventures, Magma Venture Partners, iAngels, and La Maison. Applitools will use this investment to fuel market expansion of its Artificial Intelligence (AI) Powered Visual Testing and Monitoring sol...
---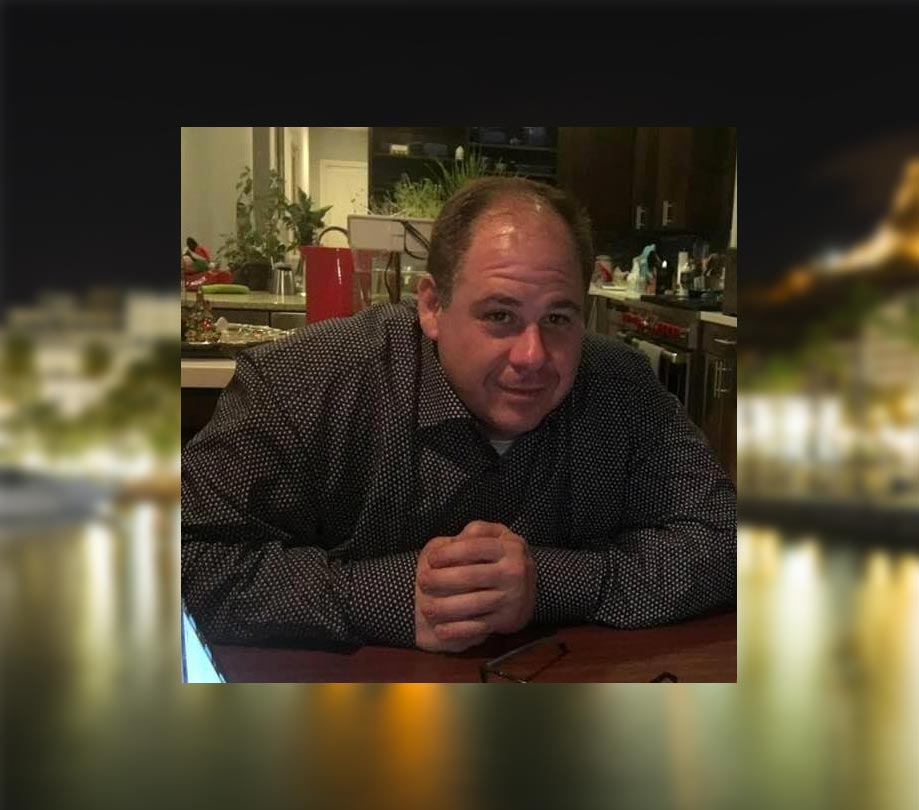 The future of Node.js: Q&A with Mark Hinkle

Tuesday, April 24, 2018 by Richard Harris



Conceived in 2015, the Node.js Foundation is focused on supporting Node.js and its related modules through an open governance model. Node.js as a technology has gone through a lot of changes in the last few years, and is becoming a staple in the enterprise. It is used across industries to build applications at any scale.Executive Director of the Node.js Foundation, Mark...
---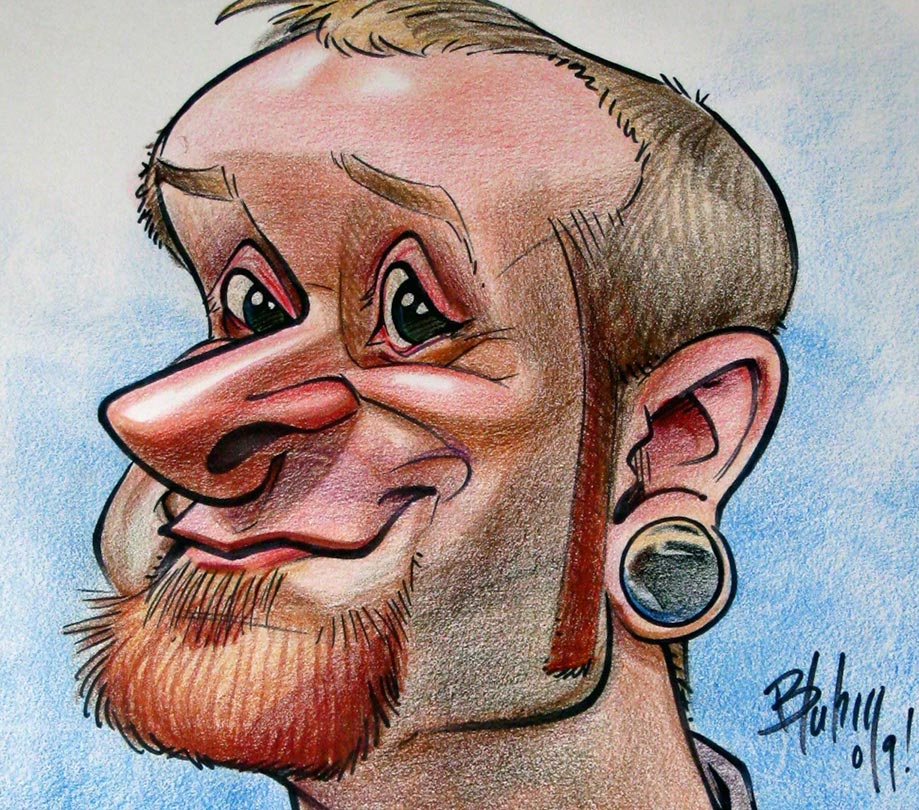 Google offers advice about microservices and refactoring apps

Monday, April 23, 2018 by Richard Harris



Pioneered by Netflix, microservices have quickly become one of the biggest trends in app development, giving developers greater flexibility and agility when it comes to building modern apps. While these new architectures can offer vast improvements over more traditional monolithic deployments, it's essential developers understand when and where these technologies are be...
---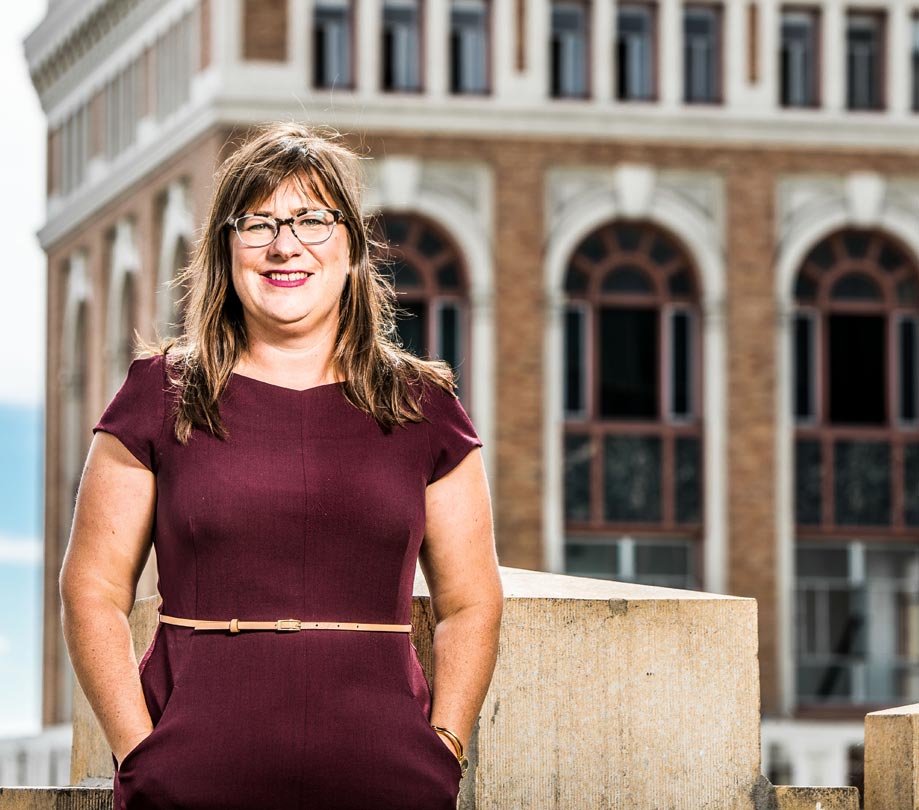 Using feature flags in your app release management strategy

Thursday, April 19, 2018 by Richard Harris



Giant software releases that happen on an annual basis need to stay in the past. Year-long release cycles mean developers are forced to simply "push and pray" that the update is successful. There's too much room for error and consumers are forced to deal with too much change at once.Today's consumers expect constant, imperceptible software updates, and today's developer...
---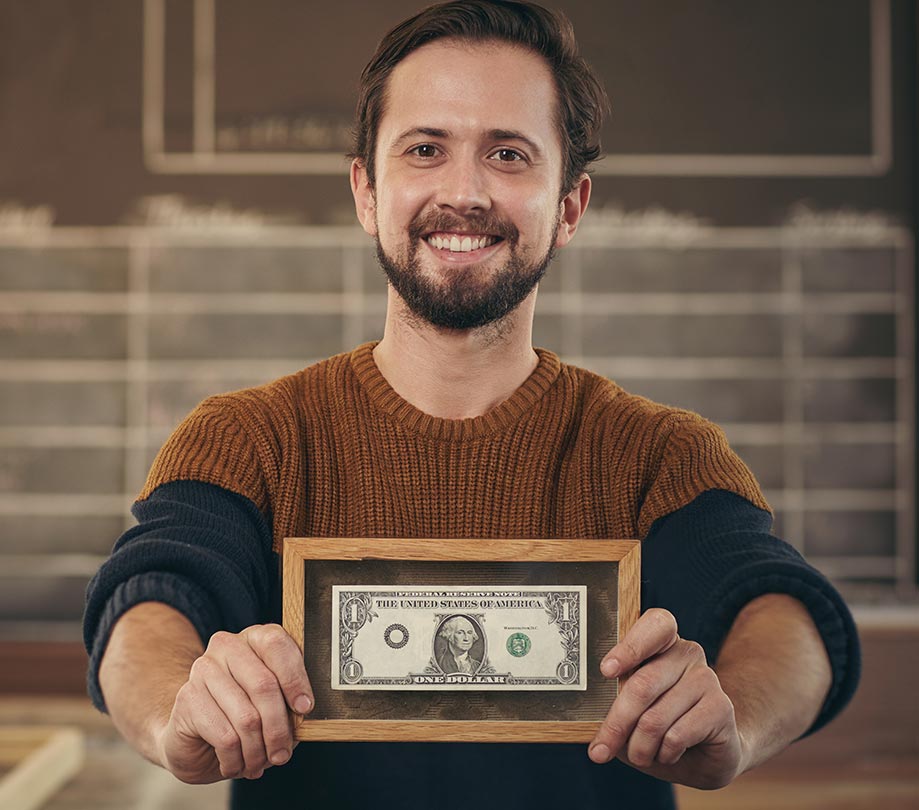 Reshape the World Challenge launches to help the self-employed

Wednesday, April 18, 2018 by Christian Hargrave



FreshBooks has launched the first Reshape the World Challenge. The Challenge's goal is to discover and support innovative companies and individuals helping people who work for themselves be more successful. Entrants will compete to show how their new product or service helps the self-employed for a chance to win $30,000 USD in cash prizes and a fully-paid trip to Durham...
---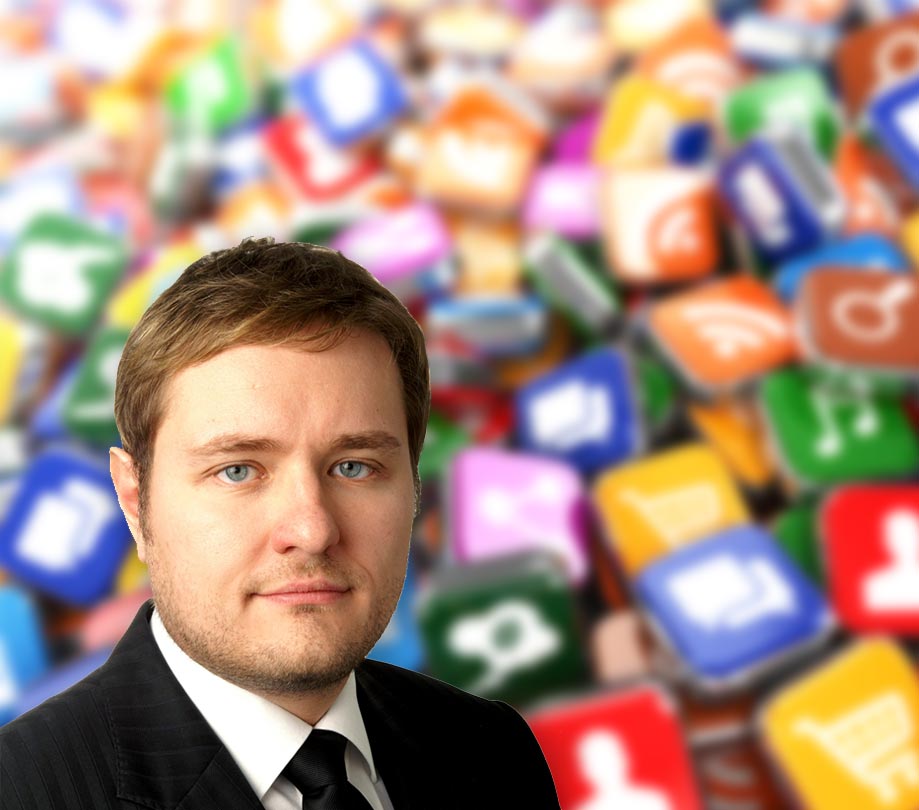 Mobile website or mobile app, the changing tides

Tuesday, April 17, 2018 by Richard Harris



Programming with native mobile languages has been the keystone way of producing a rock-solid mobile app since the beginning of the mobile app stores, and there's good reason. After-all, programming as close to the hardware layer as possible is usually your safest bet, and using the language the manufacture fully supports will get that job done with less headaches.But in...
---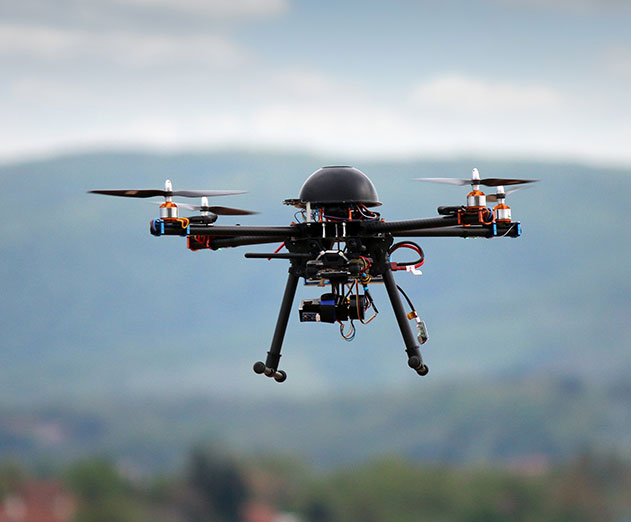 Introducing The Alliance for Drone Innovation

Wednesday, April 11, 2018 by Christian Hargrave



The Alliance for Drone Innovation (ADI), a new policy-oriented coalition of manufacturers, suppliers, and software developers of personal and professional drones, has commenced operations to represent the interests of individuals, businesses, governments, scientists, academics and others who fly unmanned aircraft in the United States. Jenny Rosenberg, former Department ...
---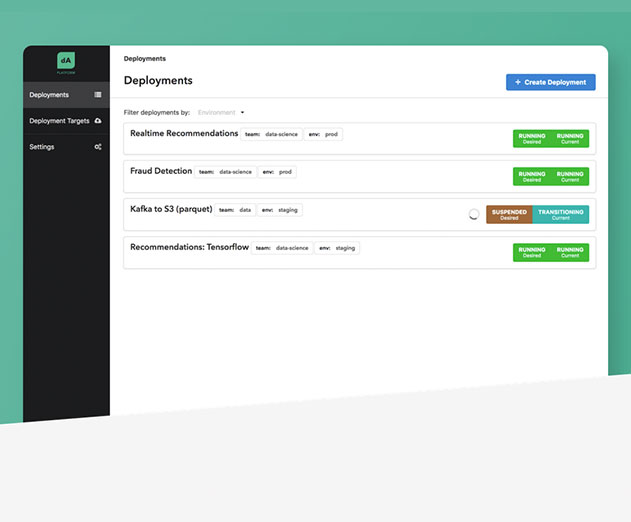 Stateful data stream processing launches to GA

Monday, April 2, 2018 by Christian Hargrave



data Artisans announced the general availability of dA Platform - a stream processing platform that enables enterprises to get insights from data in milliseconds and power next-generation service-centric applications and business models. The new release productionizes stream processing and enables companies to provide live data applications as a centralized enterprise s...
---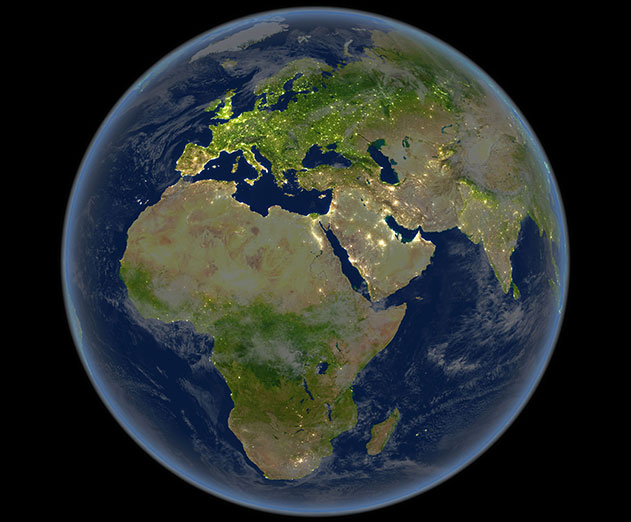 InfluxData expands into EMEA with 2 new officials

Saturday, March 31, 2018 by Christian Hargrave



InfluxData has announced its continued expansion in EMEA by hiring two new EMEA officials. The company has appointed former Canonical and Rackspace executive Rob Gillam as its new EMEA Sales Director. In addition, the company has named Dean Sheehan, former Apcera and iWave executive as its new Senior Director of Pre- and Post-Sales. The EMEA regional expansion comes on ...
---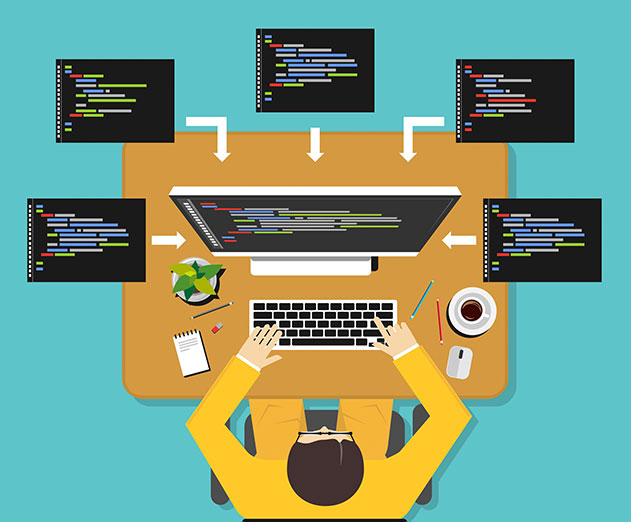 The bright future of software development

Wednesday, March 28, 2018 by Richard Harris



The now famous 2011 essay from Marc Andreessen titled "Why Software Is Eating The World" has become a bit of a staple when having a conversation about business, and software, and how they work together to solve problems. In a nutshell, Marc points out that software is still in a growth period and infiltrating businesses all across the globe and that it will contin...
---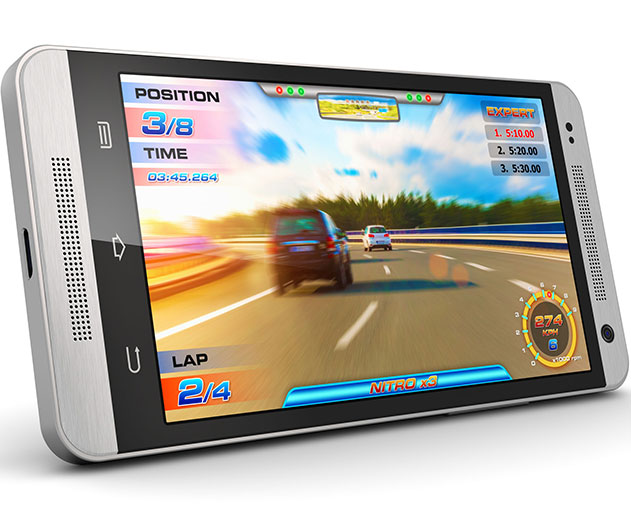 Mobile ad creative help from Tapjoy arrives

Wednesday, March 21, 2018 by Richard Harris



Tapjoy has announced the launch of the Interplay Studio, an in-house creative team and design studio dedicated to helping brands, agencies and marketers deliver mobile ad creative optimized for in-app environments. Campaigns designed by the Interplay Studio have demonstrated average click-through rate that are 3-5X greater than traditional mobile video ads and deliver a...
---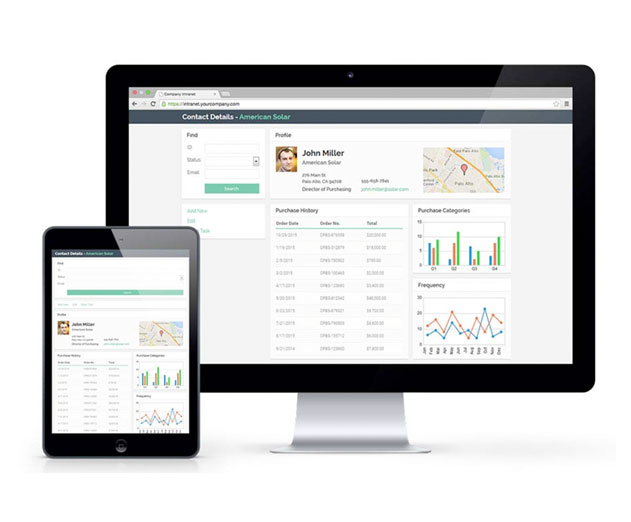 Talguu launches live casting video service

Wednesday, March 14, 2018 by Christian Hargrave



Caspio has announced that Talguu launched its new multi-channel video service, entirely built on Caspio's low-code development platform. Talguu, a Silicon Valley startup, allows television stations, professional performers and individual content providers to connect directly with audiences via a multi-platform pay-per-view video streaming service. Operating in a time- a...
---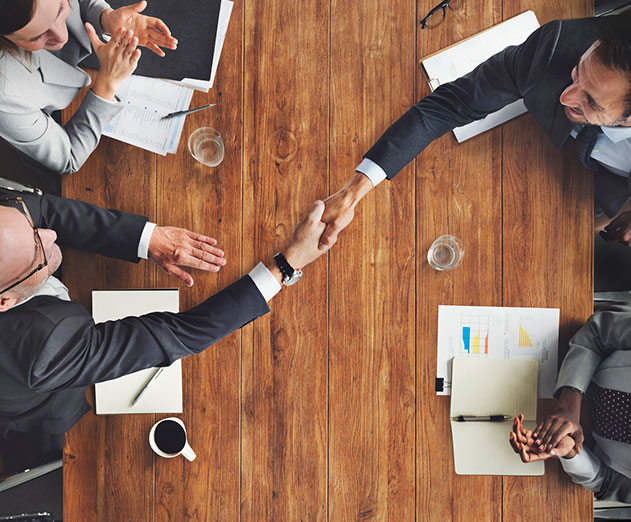 Upskill closes in on $17.2M from investors

Tuesday, March 13, 2018 by Christian Hargrave



Upskill has announces that it has raised $17.2 million in new capital to support increased growth and product development. The funding round adds new investors including Accenture and Cisco Investments, as well as continued participation from Boeing HorizonX, GE Ventures, New Enterprise Associates (NEA), and other industrial-focused investors.This latest financing build...
---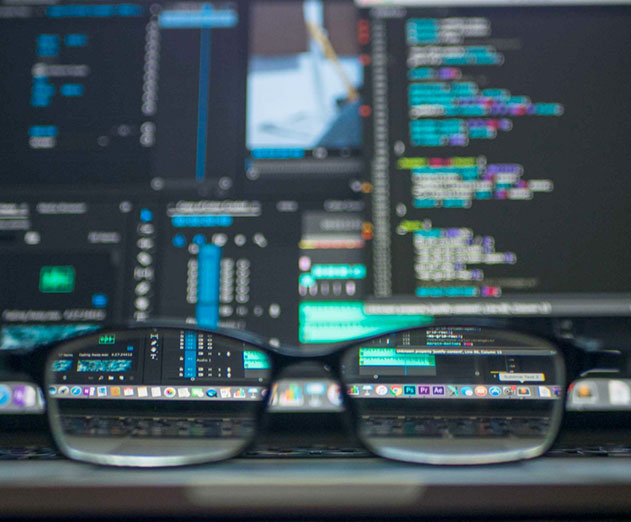 Shared data machine learning PaaS kicks off from Cloudera

Tuesday, March 13, 2018 by Richard Harris



Cloudera, Inc. announced Cloudera Altus with SDX, a machine learning and analytics Platform-as-a-Service (PaaS), built with a shared data catalog providing the business context of that data. Altus supports a variety of high-value business use cases that require applying multiple data analysis capabilities and approaches together. SDX makes it possible for those analytic...
---
New Tosca release enhances SAP testing and automation

Monday, March 12, 2018 by Richard Harris



Tricentis, has announced the 11.1 release of Tricentis Tosca. Tosca 11.1 release adds a number of new features around SAP testing, BI/data warehouse testing, mobile, test data management, and more."Maintaining our position as the industry's most innovative test automation platform requires supporting the most complex applications in our customer's portfolios," said Dr. ...
---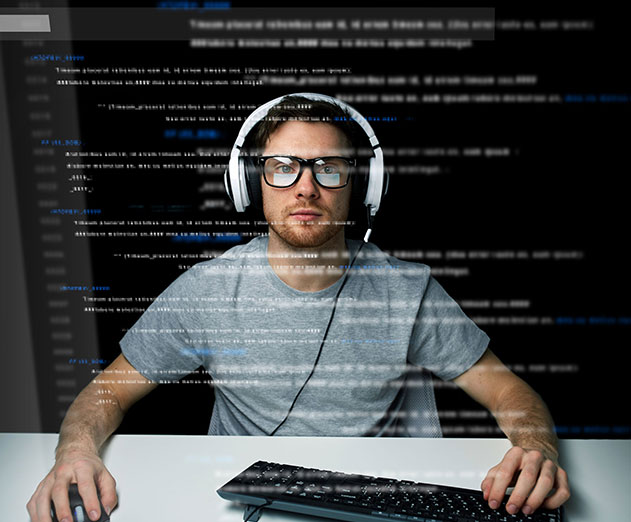 Third Party Interface standards released by GSA

Monday, March 12, 2018 by Christian Hargrave



The Gaming Standards Association (GSA) has created a new specification, the TPI (Third-Party Interface) Standard, streamlining Remote Gaming Servers to iGaming platform interfaces, and breaking down barriers to entry for more game content suppliers.From a highly technical perspective, GSA's TPI Standard is based on JSON, HTTP/REST, and WebSocket technology. It describes...
---
Tech Superwomen Summit 2018 announces their lineup

Tuesday, February 27, 2018 by Richard Harris



Tech By Superwomen announced its second Tech Superwomen Summit (TSWS18), happening May 3-4, 2018 at the City View at Metreon in San Francisco. The Summit is committed to helping enable greater diversity in the tech space, bringing women and men together to speak about the roles of responsibility, accountability and highlights paths forward to transform tech culture and ...
---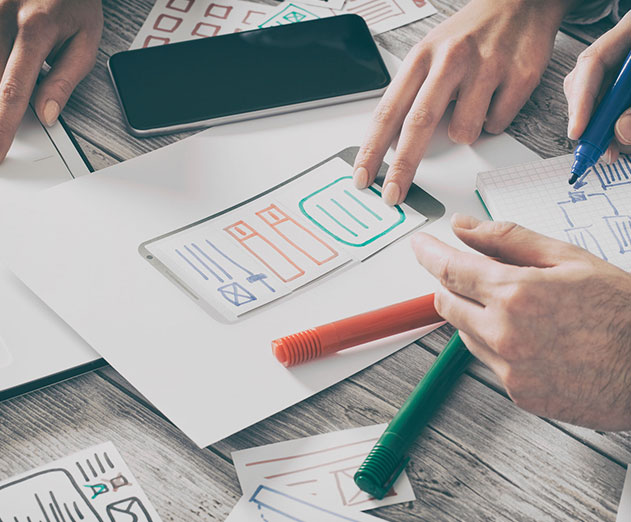 Kubernetes platform helps simplify the app dev process

Monday, February 26, 2018 by Richard Harris



Kublr has developed an enterprise-grade Kubernetes platform that's not tied to a single cloud, PaaS, OS, or technology stack. With the launch of Kublr 1.8, Kublr is introducing its self-service control plane that enables simplified Kubernetes deployment and management. The Kublr control plane empowers enterprises to run Kubernetes in production at scale out-of-the-box -...
---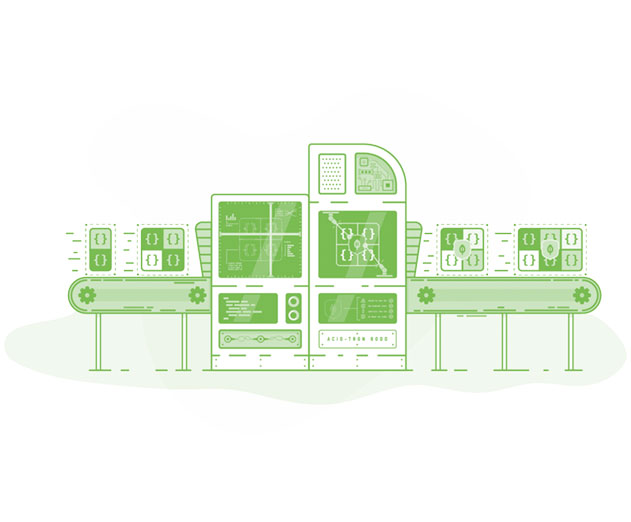 MongoDB 4.0 adds support for multi-document transactions

Thursday, February 22, 2018 by Richard Harris



MongoDB Inc. announced its plans to add support for multi-document transactions in MongoDB 4.0. While MongoDB's atomic single-document operations already provide transaction semantics that meet the data integrity needs of the majority of applications, the addition of multi-document transactions will make it easier for developers to address the full spectrum of use cases...
---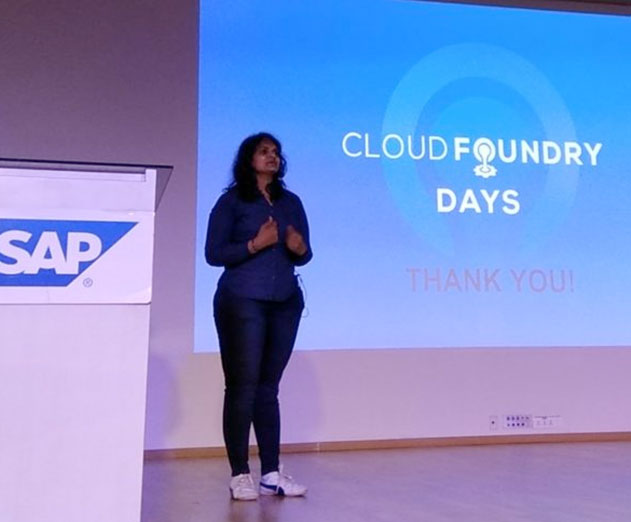 Cloud Foundry Summit North America 2018 details

Friday, February 2, 2018 by Richard Harris



Cloud Foundry Foundation has announced the initial schedule, including keynote speakers, for the North American Cloud Foundry Summit, April 18-20, 2018 at the Boston Convention Center. With standard pricing ending February 9, registration will increase $200 to $845.The North American Cloud Foundry Summit keynote line-up includes:Matt Curry, Director, Director of Cloud E...
---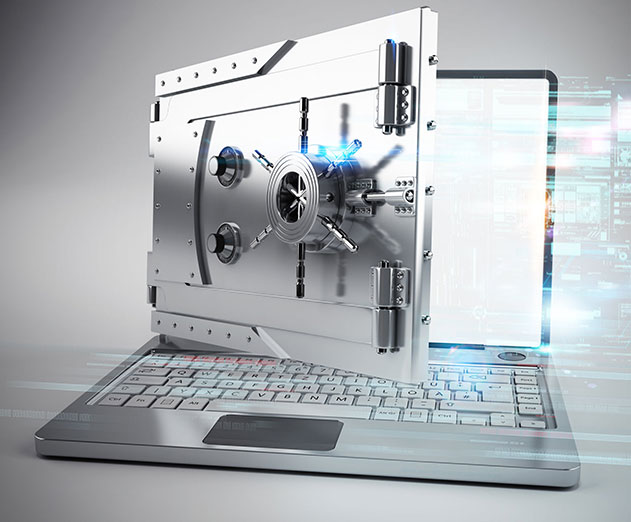 Enterprises need a software security program

Tuesday, January 30, 2018 by Sammy Migues



The answer to the "why" enterprises need a software security program question is pretty straightforward. There are no circumstances under which any but the smallest firms can expect a collection of independent activities - a pen test here, an hour of training there, some free tools that may or may not work as advertised - will consistently result in appropriately secure...
---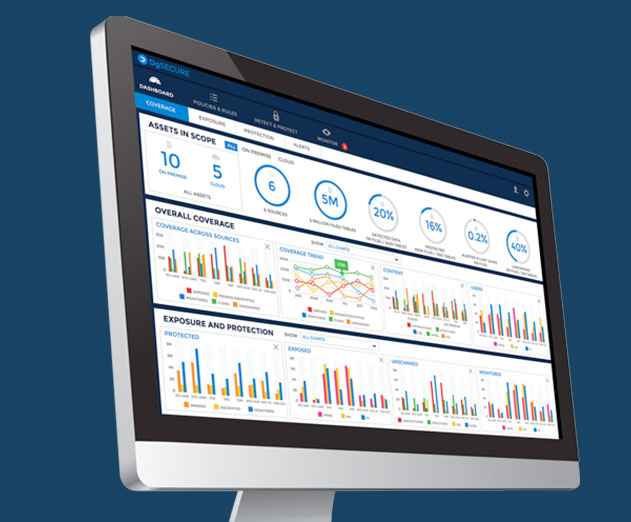 Dataguise recognized in MarketsandMarkets data-centric security report

Thursday, January 25, 2018 by Christian Hargrave



Dataguise was cited a new report titled Data-Centric Security Market Global Forecast to 2022 published by IT research firm MarketsandMarkets. In the report, analysts forecast the global data-centric security market to grow from USD $1.79 Billion in 2016 to USD $5.83 Billion by 2022, at a compound annual growth rate (CAGR) of 23.1%. The report indicates that sensitive da...
---
Dynamsoft Camera SDK for iOS debuts for easier document scanning

Wednesday, January 24, 2018 by Richard Harris



Dynamsoft has introduced a software development kit for iOS app developers to add enterprise-grade document scanning capabilities by easily embedding a mobile capture component in hours or days rather than spending months to build it. The SDK boasts several built-in capabilities such as, automatic document border detection and artifact reductions. The feature set provid...
---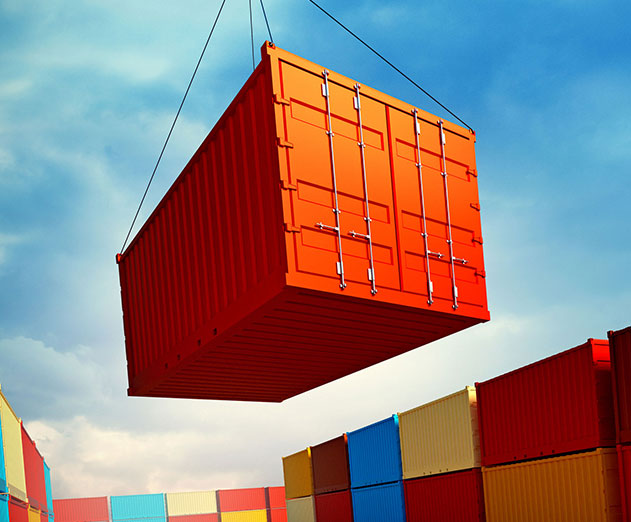 Scaling container platforms on bare metal with HPE Synergy

Monday, January 22, 2018 by Christian Hargrave



Portworx and Hewlett Packard Enterprise (HPE) have announced a solution based reference configuration that allows enterprises of all sizes to deploy, scale, and manage stateful container workloads. This new solution enables IT teams to deploy a scale out container platform on bare metal using a combination of HPE Synergy composable system, Kubernetes and Portworx's clou...
---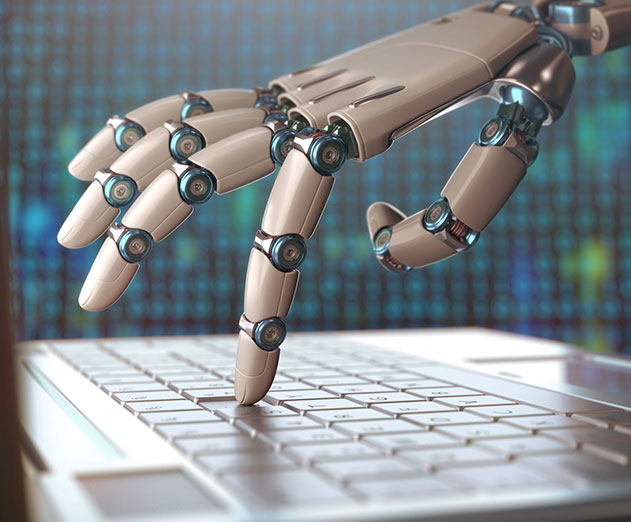 Red Hat survey identifies where tech investment is happening most

Friday, January 19, 2018 by Richard Harris



A new survey from Red Hat is out, aimed to better understand how technologies are being applied and the impact they are having in the enterprise. Red Hat commissioned research firm Vanson Bourne to survey 300 IT decision makers from organizations in the U.S., Europe and Asia that employ a significant field workforce. The survey examined investment trends, current a...
---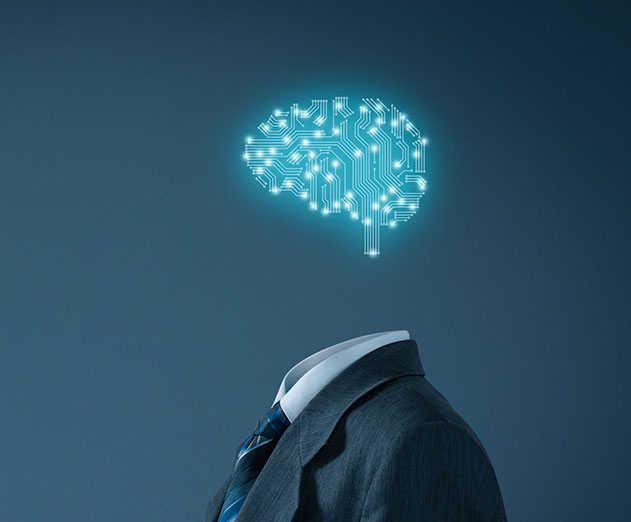 How AI is transforming business

Friday, December 29, 2017 by Wolf Ruzicka



Businesses are drowning in a deluge of data. Within the torrent of information are bits that, once analyzed, can help people make the best decisions for their company, but it's impossible to manually comb through and digest the raw data before the next wave arrives. Artificial intelligence (AI) offers one of the best solutions to finding the relevant data and forging it...
---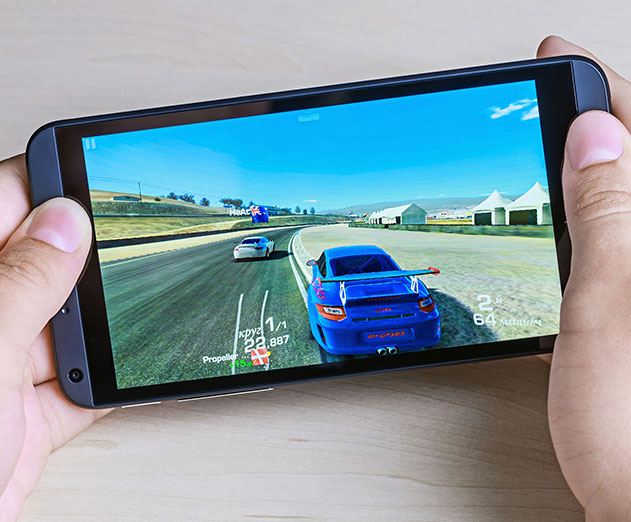 Making a mobile game that sticks this season

Wednesday, December 27, 2017 by Nelson Rodriguez



'Tis the season to be gaming. With dozens of new titles expected to hit the shelves, app stores and console and PC marketplaces this holiday season, it's critical that developers level up their strategies for a successful game launch to earn a hefty slice of this year's holiday gaming sales pie.After building a terrific game, a successful holiday launch hinges on provid...
---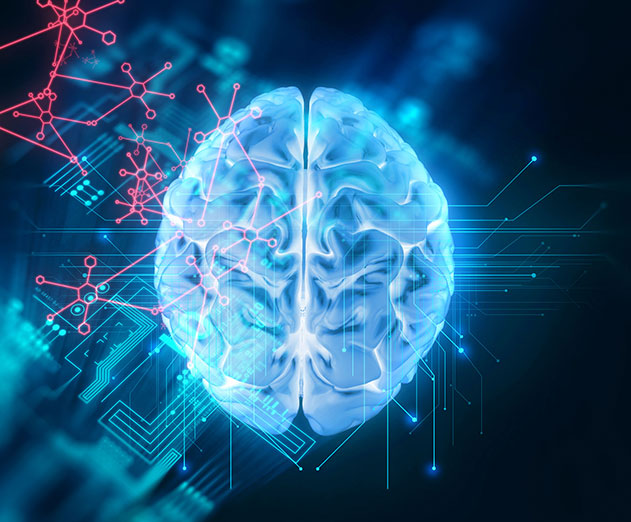 How human assisted AI may be the future

Tuesday, December 26, 2017 by Richard Harris



Self-driving (autonomous) cars, robotic hotel concierges, and Amazon's intelligent delivery drones - it's hard to minimize the potential impact that artificial intelligence (AI) and machine learning (ML) promise. Business leaders are all aflutter about AI's potential for providing game-changing impact to their industries. AI is also gaining attention for the perceived t...
---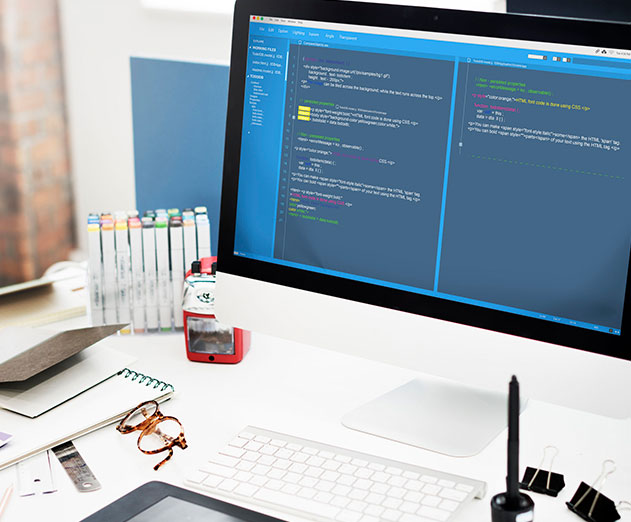 2-pass app development

Monday, December 18, 2017 by Karthick Viswanathan



The concept of Bimodal IT is changing the face of enterprise operations, which need to be agile and secure, but also need to de-silo business and technology operations for the sake of creating better applications. As Gartner defines it, "Bimodal IT is the practice of managing two separate and coherent modes of IT delivery - one of them focuses on stability and the other...
---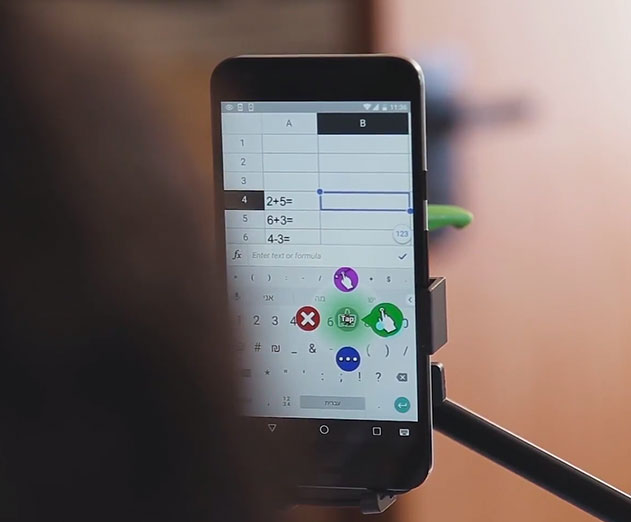 Open Sesame technology changes the world for paralyzed people

Friday, December 15, 2017 by Richard Harris



Sesame Enable seeks to open a new door to independence for millions of quadriplegics and people with disabilities around the world through the development of the first touch-free smartphone and tablet app called Open Sesame.Open Sesame technology works by tracking user's head movements using the front-facing camera of a smartphone or tablet. Users activate the app throu...
---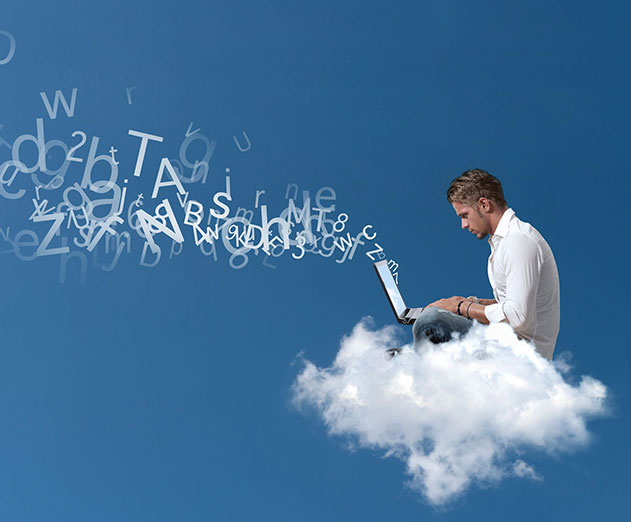 Red Hat offers tips for enterprises ready for serverless architectures

Thursday, December 14, 2017 by Richard Harris



As serverless architectures continue to emerge in the cloud application space, many have chosen to make the transition in the enterprise realm. And although having the drawback of heavy third-party dependence can be a pain, the benefits of a low-cost and efficient backend can be incredibly important for developers to scale out their platforms.We talked with an expert in...
---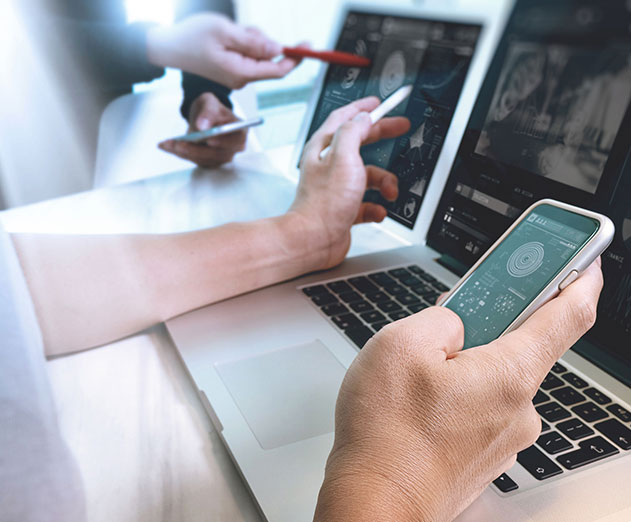 Device testing in the cloud empowers developers - and ad fraudsters

Friday, December 8, 2017 by Richard Harris



Cloud technology has been a game-changer for many industries. It has reduced IT costs, made updating and upgrading systems much easier, allowed businesses to scale operations quickly, and it has enabled flexible work collaboration. The cloud also has major implications on how digital ads are tested and served to millions of people globally. The opportunity to seamlessly...
---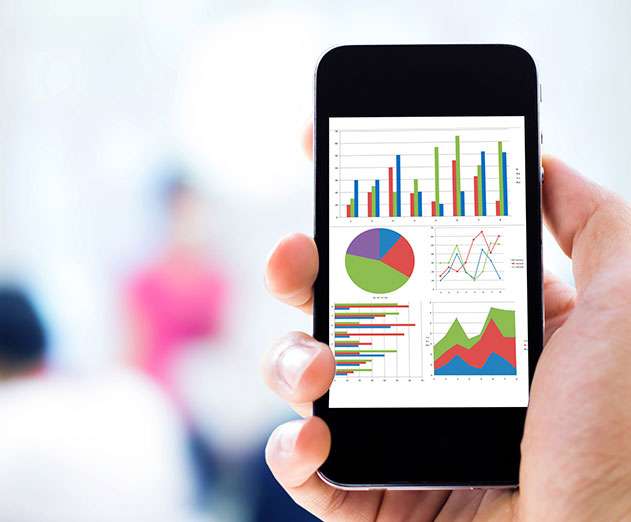 Appdome extends its platform to accelerate mobile management

Wednesday, December 6, 2017 by Christian Hargrave



Appdome has announced the immediate availability of its Mobility Suite, a new service offering that provides integration options for third-party and custom mobile apps being deployed within enterprise mobility management (EMM) solutions. The Appdome Mobility Suite extends EMM systems, allowing EMM and MDM (mobile device management) solutions to reach mobile ap...
---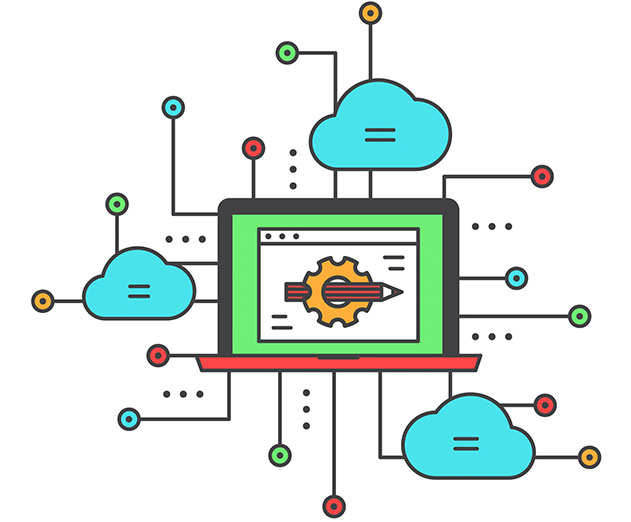 A single source to organize all your APIs

Tuesday, December 5, 2017 by Richard Harris



aapi, Inc. has launched a new portal that provides a single source for developers to create API success. aapi helps programmers work with APIs by optimizing research, discovery, integration, and testing.Using aapi's new API Portal, developers standardize their development processes while simplifying application integration, centrally managing API security, access and au...
---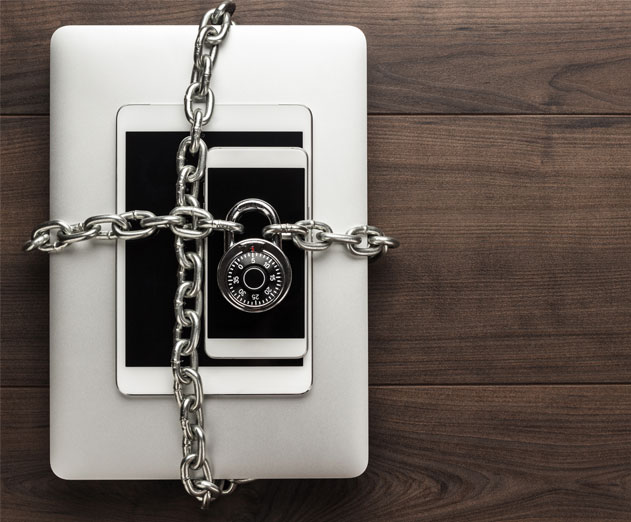 DevOps security gets a boost from CA Technologies

Wednesday, November 22, 2017 by Richard Harris



CA Technologies announced new enhancements to CA's DevOps portfolio that deliver on the promise of faster software development and delivery. New releases in the Continuous Delivery portfolio and CA Digital Experience Monitoring accelerate and automate development and release, improve testing, and provide unprecedented visibility into digital experiences."As companies in...
---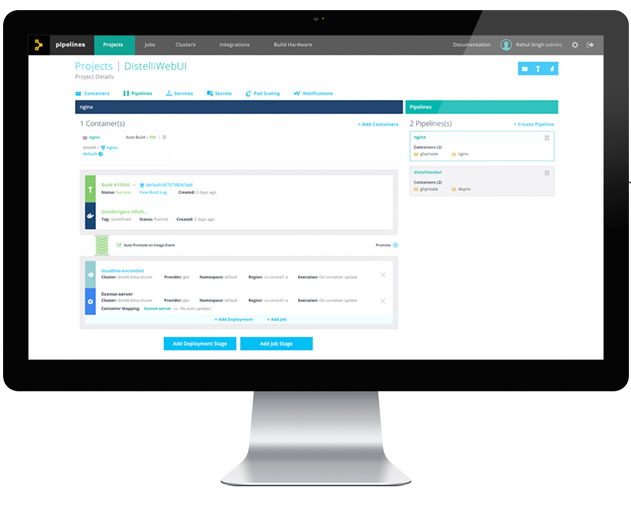 Puppet partners with Amazon Web Services for agile cloud migration

Wednesday, November 22, 2017 by Richard Harris



Puppet announced a new collaboration with Amazon Web Services (AWS), which includes the launch of AWS OpsWorks for Puppet Enterprise, a new, fully-managed Puppet Master. This new solution empowers customers with a complete automation strategy for operating at scale, while providing them with the agility and flexibility of the cloud.In order to successfully operate and s...
---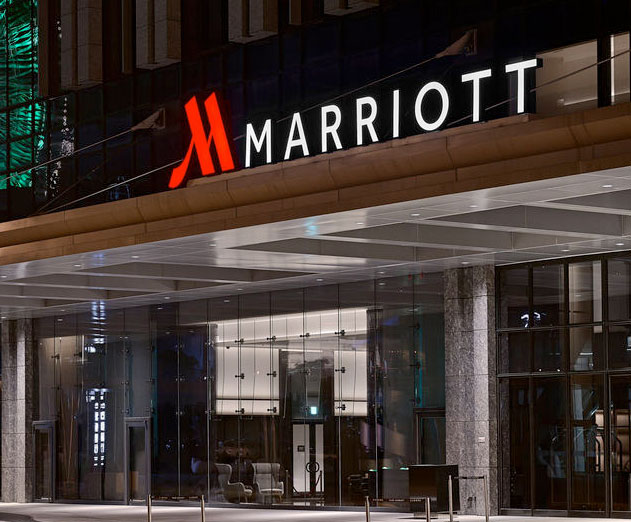 Marriott teams up with Samsung and Legrand

Friday, November 17, 2017 by Christian Hargrave



As technology continues to evolve and play an increasingly active role in our daily lives, Marriott International has teamed with two companies - Samsung and Legrand - to launch the hospitality industry's Internet of Things (IoT) hotel room to inspire the ultimate hotel experience of the future.The IoT Guestroom Lab - powered by Marriott's Innovation Lab at the company'...
---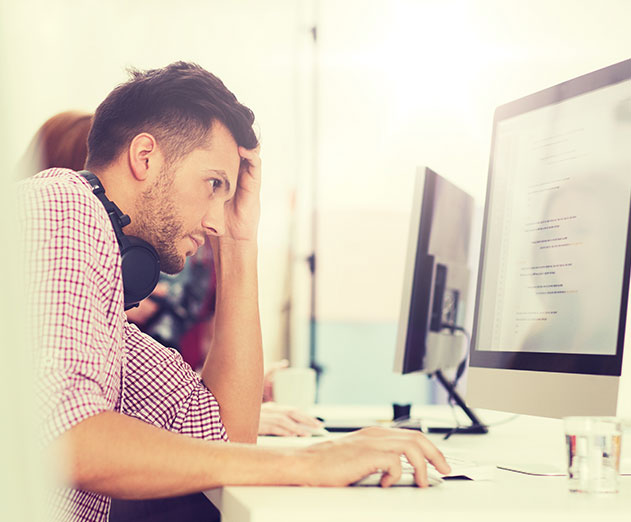 GitLab tells us about Auto DevOps

Wednesday, November 15, 2017 by Richard Harris



As enterprises begin to embrace the benefits of DevOps to improve their application workflow, challenges still exist in the development process that prevent a streamlined workflow between developers and operations. In this interview, Sid Sijbrandij, CEO and co-founder at GitLab, shares insight on the company's plans to offer an automated approach to DevOps, and shares s...
---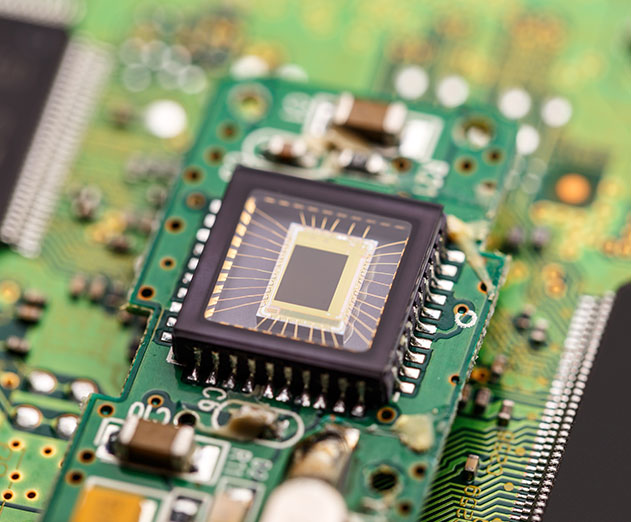 IBM upgrades its qubit processing systems for commercial use

Tuesday, November 14, 2017 by Richard Harris



IBM announced two significant quantum processor upgrades for its IBM Q early-access commercial systems. These upgrades represent rapid advances in quantum hardware as IBM continues to drive progress across the entire quantum computing technology stack, with focus on systems, software, applications and enablement. The first IBM Q systems available online to c...
---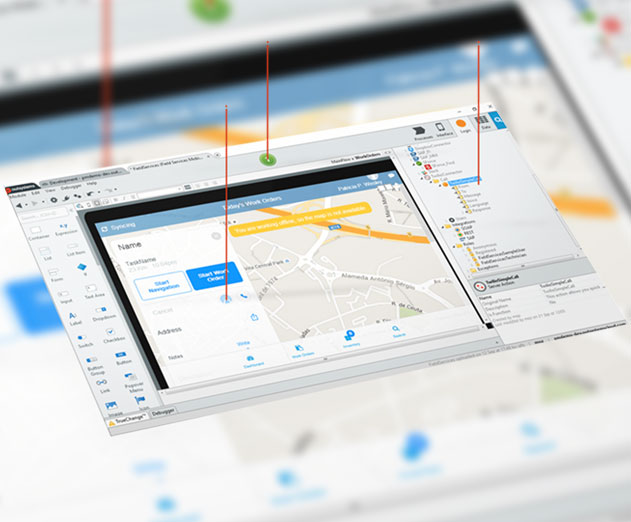 OutSystems' new features help enterprise IT adopt Low-Code

Tuesday, November 14, 2017 by Richard Harris



OutSystems announced the release of multiple new DevOps features that aim to help enterprise IT shops realize the benefits of low-code development. While enterprise IT struggles with established DevOps toolchains for their legacy platforms, OutSystems can now be easily integrated into these toolchains to allow seamless deployments across legacy technologies and modern l...
---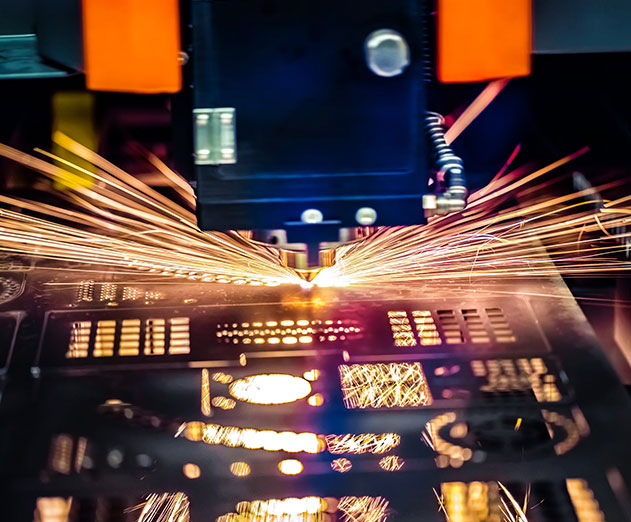 GE Digital unveils new industrial software solutions

Wednesday, November 1, 2017 by Christian Hargrave



GE has unveiled expansions to its suite of edge-to-cloud technologies and industrial applications, designed to help its customers build a complete asset strategy. These additions to the GE Digital portfolio complement software applications that drive industrial productivity and extend these benefits through Predix, the application development platform for the Industrial...
---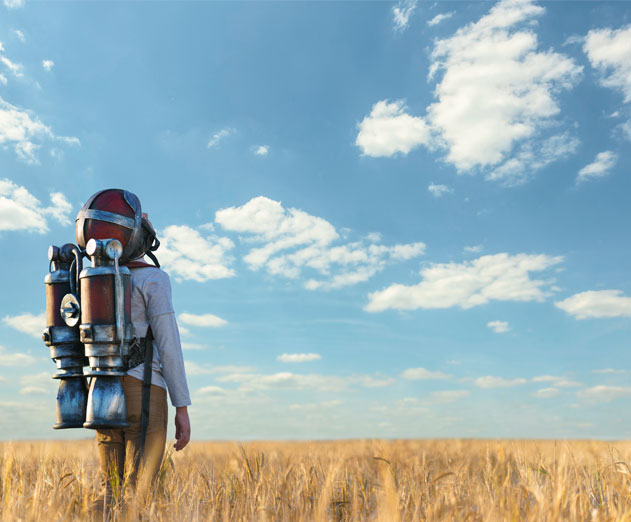 Inmarsat phone apps: Developers and satellite technology

Monday, October 30, 2017 by Richard Harris



Although you may not know it, we often use space satellites to communicate often in our daily lives. From GPS to weather predictions apps, without satellites the information that we have at our finger tips (or more specifically, our mobile phones) would be cut drastically. It follows that along with the constant innovation of mobile technology, satellite technology comp...
---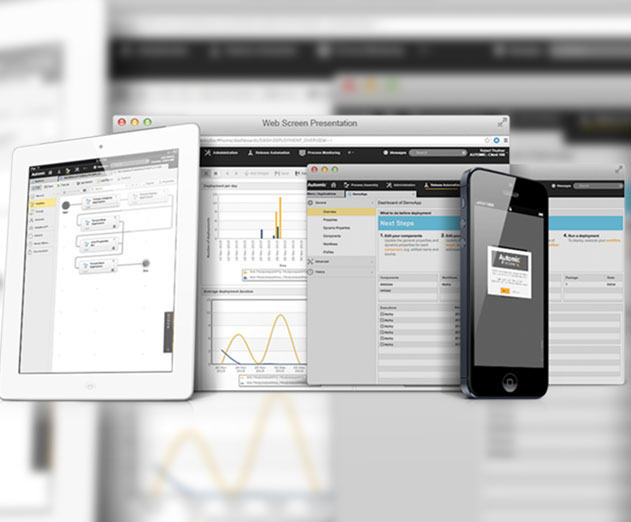 Automic intelligent automation platform released

Friday, October 27, 2017 by Richard Harris



Automic, one of CA Enterprises most recent acquisitions, recently announced its first major product release under the CA name, and that Automic has been named the flagship piece of CA's new Intelligent Automation platform. The move demonstrated CA's investment in the automation market, a market said to have a potential to grow to $10B by 2020. This is Automic's first pl...
---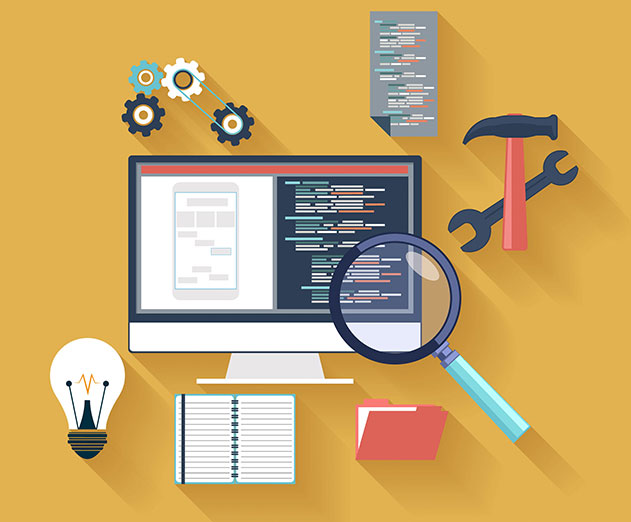 Low code and no code app development benefits

Wednesday, October 25, 2017 by Richard Harris



No-code and low-code platforms serve development projects in a myriad of different ways. It's all about assessing a business user's ability and the problem at hand to determine the best approach for the job.That's why we had a chat with John Carione, Product Marketing strategy at Quick Base to learn more about No-code and Low-Code application development.ADM: We've hear...
---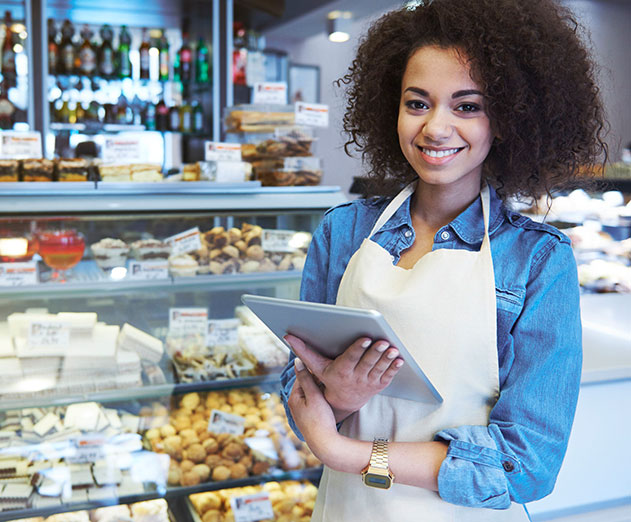 SimpleOrder chats about their Restaurant Management Software

Tuesday, October 24, 2017 by Richard Harris



Restaurant inventory management software platform SimpleOrder was founded in Tel Aviv, Israel in 2012 by restaurant industry veterans who saw a critical need to bring back-of-house operations into the 21st Century. SimpleOrder's restaurant industry management software platform provides restaurant operators with an automated inventory system that provides counts an...
---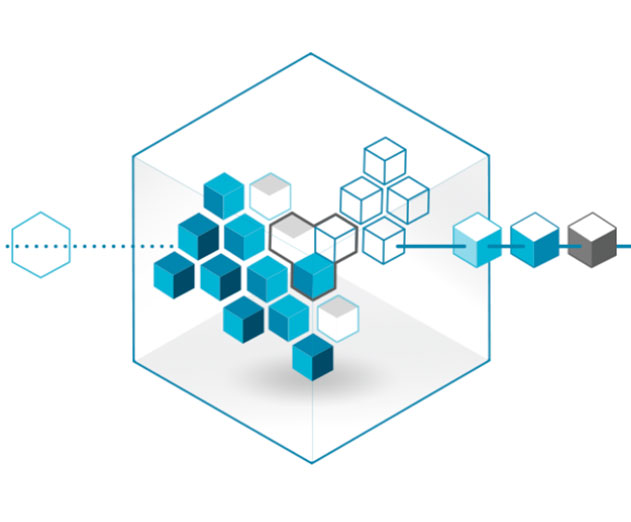 GE and Apple partner to change the industrial world with apps

Monday, October 23, 2017 by Richard Harris



Apple and GE has announced a partnership to deliver powerful industrial apps designed to bring predictive data and analytics from Predix, GE's industrial Internet of Things (IoT) platform, to iPhone and iPad. The two companies unveiled a new Predix software development kit (SDK) for iOS, which gives developers the tools to make their own powerful industrial IoT apps."GE...
---
Featured Stories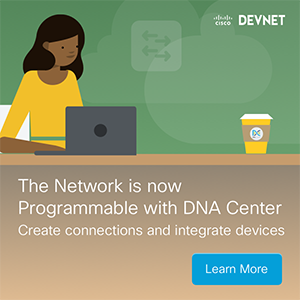 Stay Updated
Sign up for our newsletter for the headlines delivered to you

SuccessFull SignUp

co