how to devops news search results
Developer news items we found relating to how to devops
100 results
---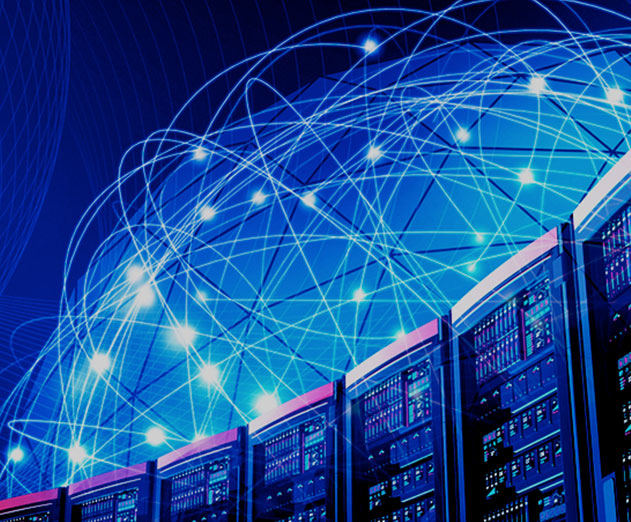 NS1 launches Managed DNS Developer Edition
Wednesday, June 21, 2017 by Michael Haynes

Developers and emerging businesses are often keen to adopt new cloud technologies, yet many of these customers lack access to advanced DNS and traffic management services. To address this gap, NS1 has announced the launch of Managed DNS Developer Edition. NS1's Managed DNS Developer Edition gives developers and emerging small to medium-sized businesses access to t...
---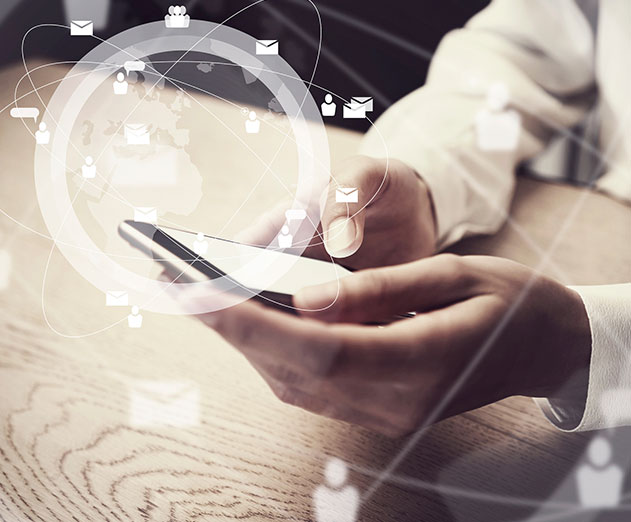 Why runtime application self-protection is critical for app security
Tuesday, June 20, 2017 by David Strom

Today most of us go about implementing security from the outside in. The common practice is to start by defining a perimeter and trying to defend it with various security tools. Even though perimeters have been porous for more than a decade, we still can't give up this notion that if we build a better wall we can keep our enterprises safer.Certainly that is where most e...
---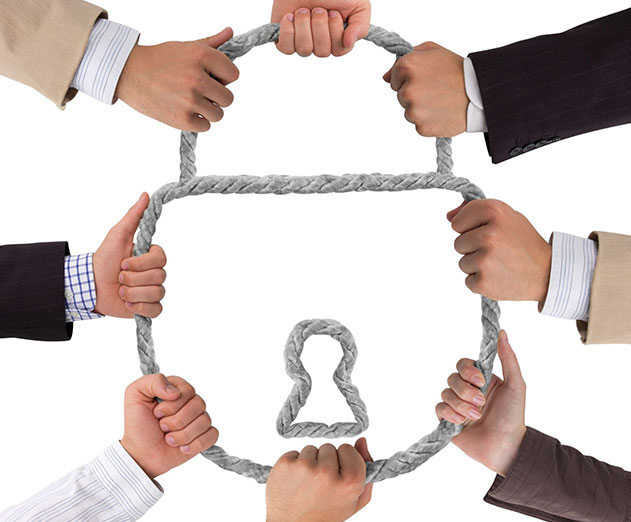 DevSecOps will help security and developers play nice
Thursday, June 15, 2017 by Richard Harris

Veracode, a security software company acquired by CA Technologies, has announced the results of a study examining the relationships between application developers and security teams.The study, conducted in conjunction with Enterprise Strategy Group (ESG), shows that despite the pervasive belief that security and development teams have conflicting priorities, initiatives...
---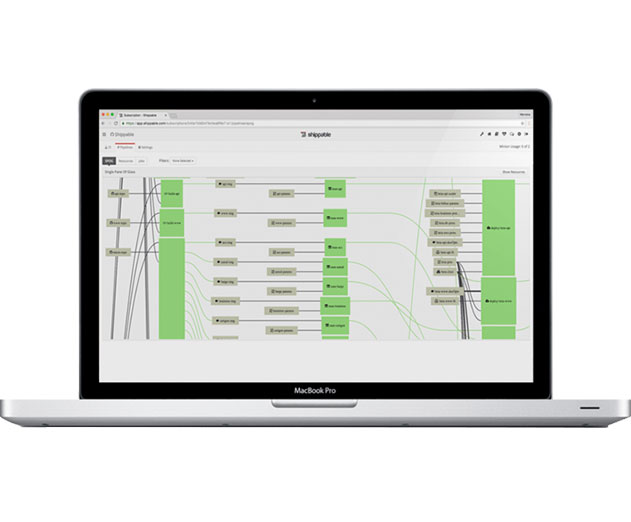 DevOps in the enterprise with new Shippable Server
Thursday, June 15, 2017 by Christian Hargrave

Shippable announces the general availability of Shippable Server, the enterprise version of its popular DevOps platform, for organizations that want to ship code frequently and predictably but have strict security, compliance and control needs. The platform unifies all DevOps tools and processes into software "assembly lines" that provide complete visibility, traceabili...
---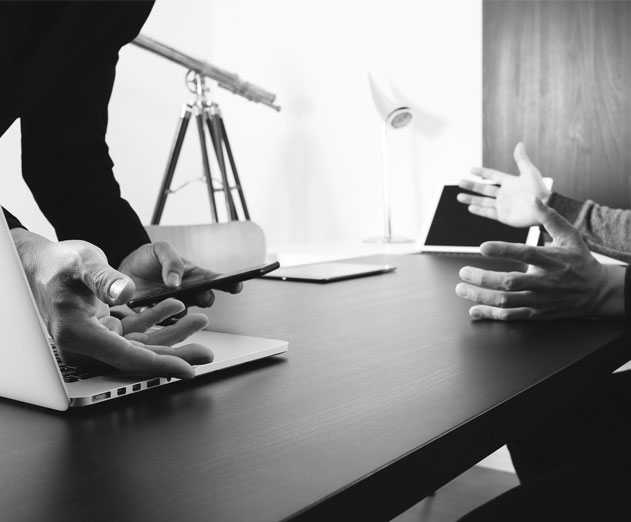 Adopting DevOps should be a top priority for you right now
Wednesday, June 14, 2017 by Richard Harris

As DevOps becomes more mainstream, there has been a rush for companies to implement it and agile workflows. DevOps as a buzzword isn't going away anytime soon, but are companies truly "doing DevOps" to the best of their ability? Sacha Labourey, founder and CEO of CloudBees, a hub of enterprise Jenkins and DevOps, discusses the difference between companies claiming to do...
---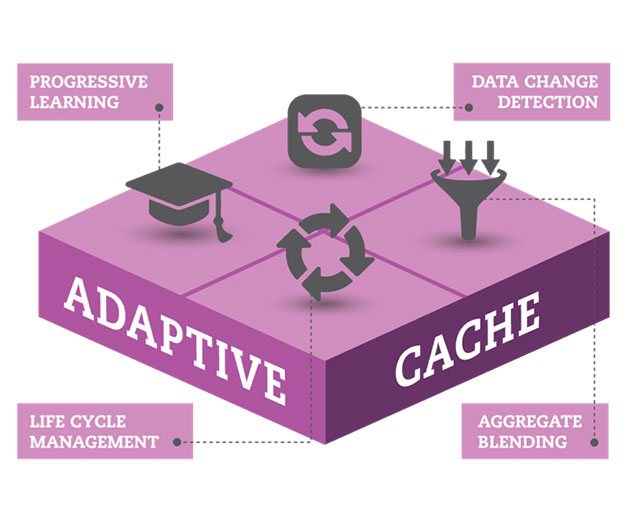 AtScale unveils their new 5.5 platform update
Wednesday, June 07, 2017 by Richard Harris

The adoption of the data lake over the past few years has proven that enterprises want a way to store vast amounts of raw data in its native format until needed for consumption. New database platforms like Hadoop or Google BigQuery have provided affordable solutions to let enterprises store data. However, when this data is not put to use, Data Lakes became Data Swamps. ...
---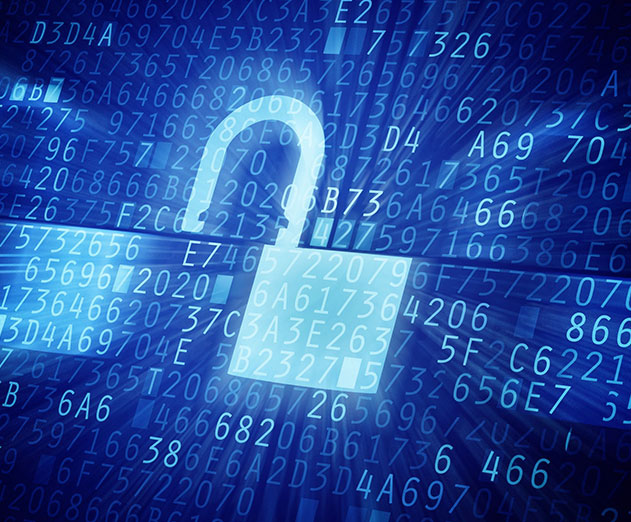 Many fintech DevOps are not enforcing security
Tuesday, June 06, 2017 by Christian Hargrave

Venafi has announced the results of a study on the cryptographic security practices of DevOps teams in the financial services industry. Cryptographic security risks are amplified in DevOps settings, where compromises in development or test environments can spread to production systems and applications. This is a particular issue for financial services organizations, whi...
---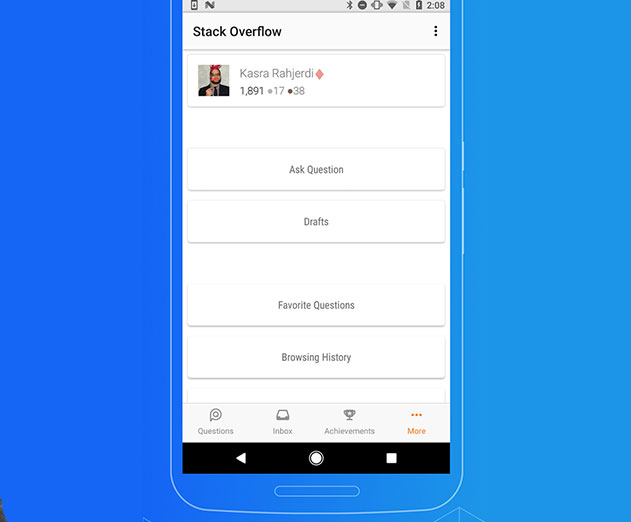 A talk with Stack Overflow about their new app
Friday, June 02, 2017 by Richard Harris

Stack Overflow has recently released their new app to the mobile markets, allowing developers everywhere to seek the coding answers that they desire in an all new and stylish way. If you're anything like me, Stack Overflow is a necessity when it comes to troubleshooting and debugging any code language for any platform. Their website sports a robust community of knowledg...
---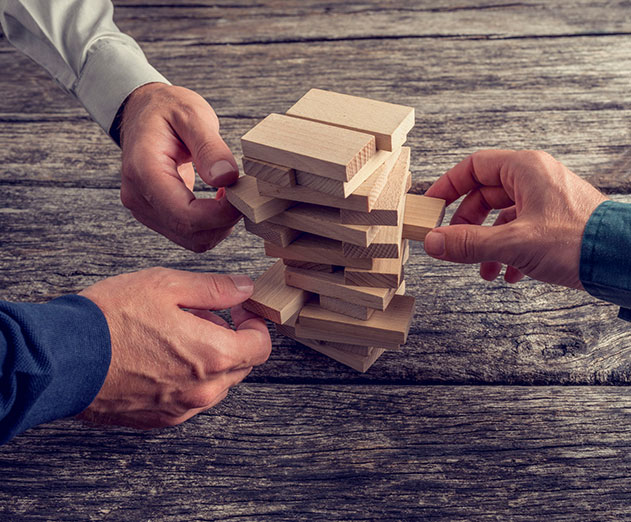 The power of community in DevOps
Thursday, June 01, 2017 by Richard Harris

We interviewed Jason Hand, a DevOps evangelist for for VictorOps, to learn about how much the community surrounding a technology can be either a supreme advantage over your competitors or the hindrance that will bring your project to a screeching halt. Collaboration can be a double edged sword and requires a constant effort on all fronts to prove successful. Like a cog ...
---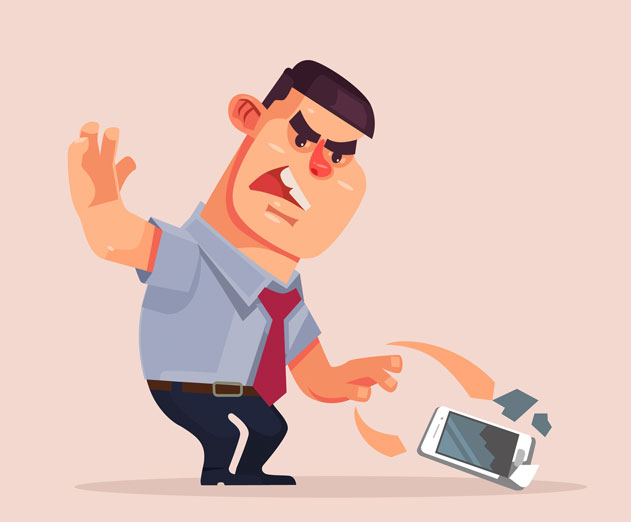 Almost all users abandon apps with bugs and glitches
Wednesday, May 31, 2017 by Michael Haynes

88% of app users abandon apps due to finding bugs and glitches. This, according to a recent survey conducted by QualiTest Group, the world's second largest pure play QA and independent software testing company. The survey also revealed that: - Nearly 8 in every 10 users notice glitches and bugs in the apps that they use.- Over 50% of users indicated that they would aban...
---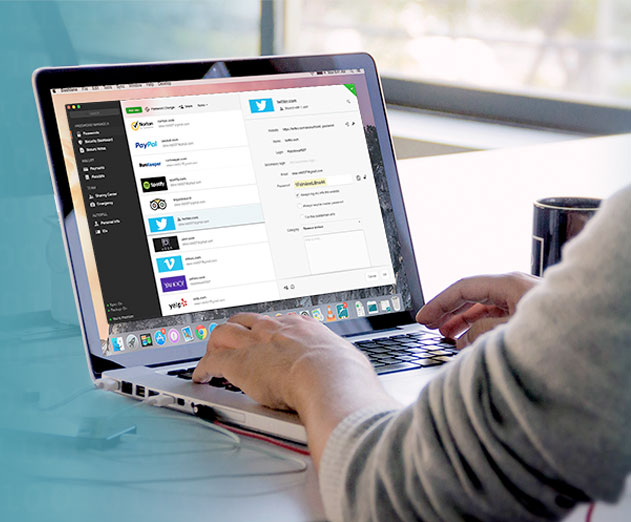 Dashlane to utilize Android's new support for password managers
Monday, May 29, 2017 by Christian Hargrave

Google announced native support for password managers in Android O and an early preview of Autofill with Google, which in the absence of a password manager, allows the user to use information from Chrome Sync and Google Payments to autofill apps. By offering basic functionality out-of-the-box and making it much easier for users to adopt and use a password management app...
---
Glitch for Platforms launches to help Glitch developers
Thursday, May 25, 2017 by Christian Hargrave

Fog Creek Software has launched Glitch for Platforms, a collection of tools that helps Developer Relations teams.Glitch for Platforms allows Developer Relations teams to leverage the power of Glitch and provide sample apps to kickstart developers building on top of their APIs. There is a range of free and paid-for tools, which they can use to create unlimited sample pro...
---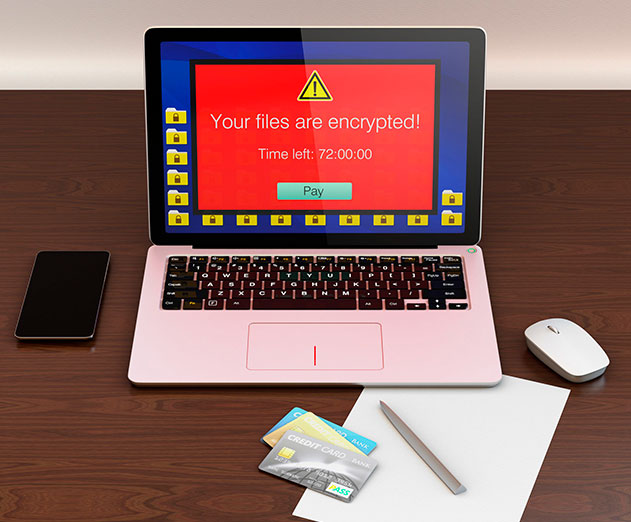 Protect against Wannacry with help from this free course
Friday, May 19, 2017 by Michael Haynes

Alison has released a new course to teach people about the recent WannaCry global virus threat.The "WannaCry" computer virus infected thousands of computers worldwide this past weekend. (May 12th 2017). A "Trojan Horse" virus, it maliciously gains access to computer systems, locking down and making inaccessible to you and others your private information and data, then r...
---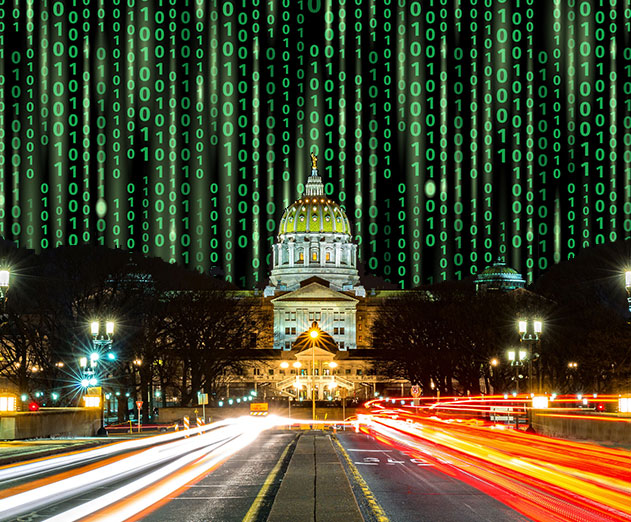 A DevOps framework for federal customers
Wednesday, May 17, 2017 by Christian Hargrave

Last Thursday, President Trump signed an executive order designed to strengthen the cybersecurity of federal networks including moving all federal IT systems to the cloud. The executive order also calls for effective risk management, which includes requiring planning so that maintenance, improvements and modernization occur in a coordinated way and with appropriate regu...
---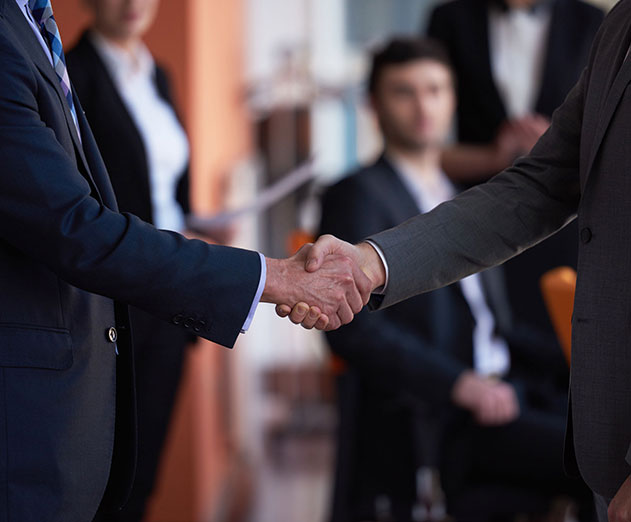 Accellion and PacketZoom form a development partnership
Tuesday, May 16, 2017 by Christian Hargrave

As enterprise content continues to increase in size, spurred in part by the emergence of richer content types including high resolution images and video, a growing mobile workforce will place demands on file sharing applications to deliver content quickly. Documents, spreadsheets, presentations, images, videos and other file formats can range from several megabytes to g...
---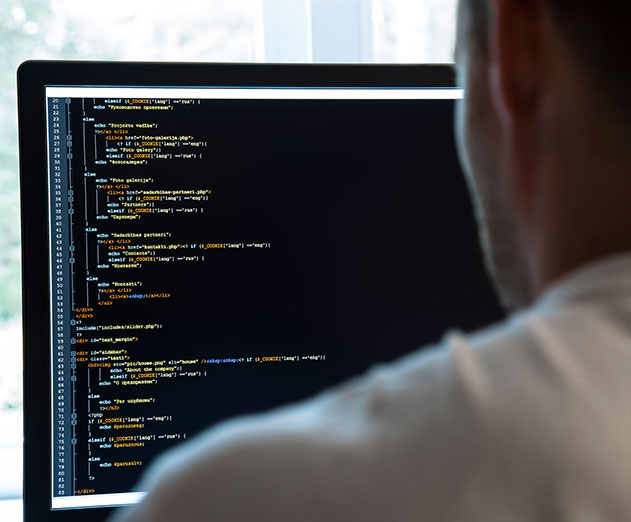 Improve mobile app security by turning it into code
Monday, May 08, 2017 by Jeff Williams

Why is application security such a pain? One of the hard problems with application security is that there are a zillion different ways that things can go wrong. Far more than any one person can be expert in. It's unfair to think that a software developer, who is already supposed to be expert in all the latest software languages, frameworks and best practices, should als...
---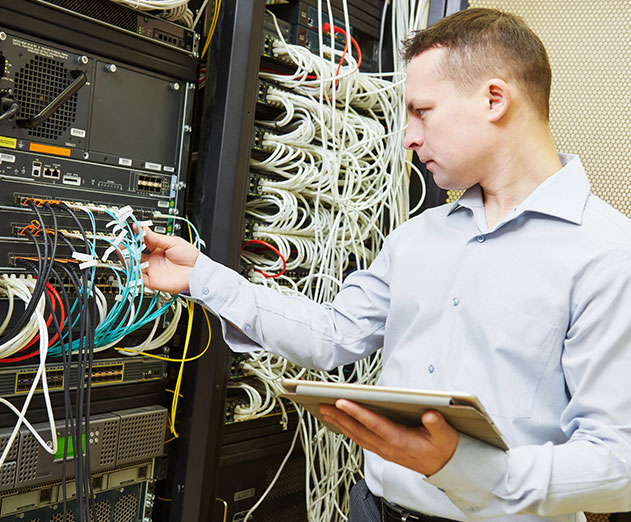 Red Hat and Avi Networks join forces to automate the enterprise app lifecycle
Wednesday, May 03, 2017 by Christian Hargrave

Avi Networks has collaborated with Red Hat to simplify and automate the enterprise application development and deployment lifecycle. Through the collaboration, Avi Networks and Red Hat integrated technologies to give enterprises the combined power of a container application platform, IT automation, software load balancing, and container networking services. With the con...
---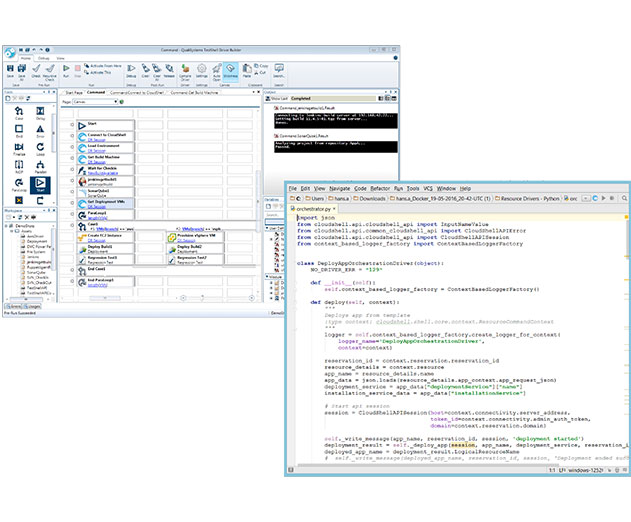 Quali's CloudShell version 8 is now generally availability
Friday, April 28, 2017 by Christian Hargrave

OpenStack adoption in enterprises is becoming increasingly embraced as revenues grow at 35% CAGR, according to 451 Research. Adoption of OpenStack is increasing among organizations with over 1,000 employees both with on-premise and hosted OpenStack deployments. The 451 Research team predicts a growing number of use-cases across enterprise and service provider deployment...
---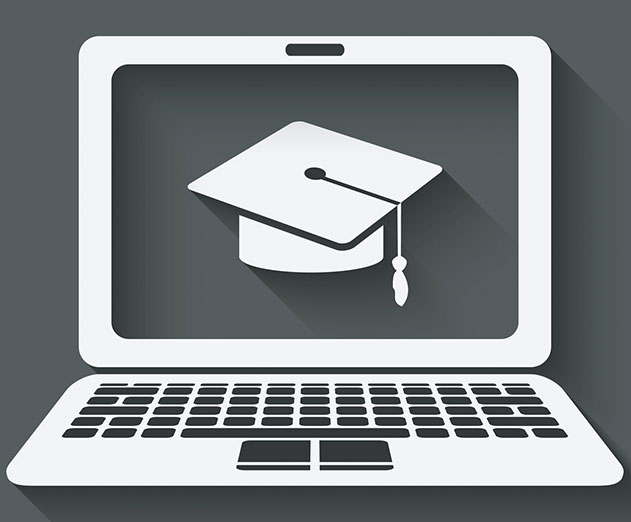 W3Cx celebrates enrollment of over 400k students in their MOOCs
Wednesday, April 26, 2017 by Christian Hargrave

Just two years after launching its first HTML5 course on W3Cx, the World Wide Web Consortium (W3C) has announced that it has exceeded its enrollment goals with nearly 400,000 students from every country participating in its HTML5 and CSS MOOCs (Massive Open Online Courses). W3Cx is the result of a successful partnership with edX, a nonprofit online learning platform, fo...
---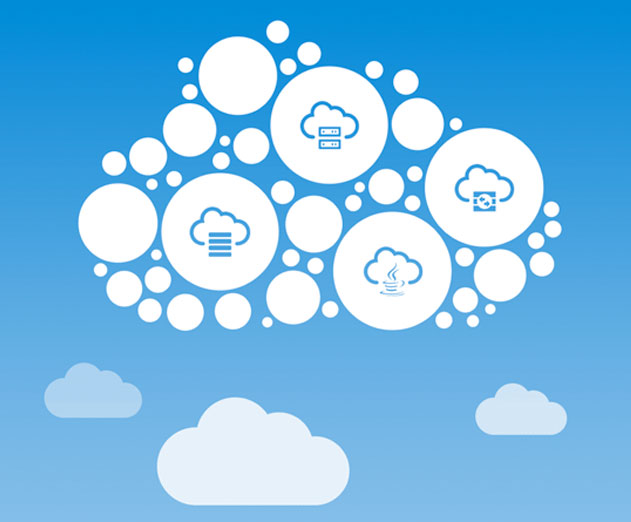 Oracle brings database and tools to Docker store
Friday, April 21, 2017 by Christian Hargrave

Oracle announce that it is collaborating with Docker to release its flagship databases, middleware and developer tools into the Docker Store marketplace via the Docker Certification Program. Together, Oracle and Docker want to enable developers to quickly build cloud-native applications using Docker Enterprise Edition as their container platform. The Docker Certificatio...
---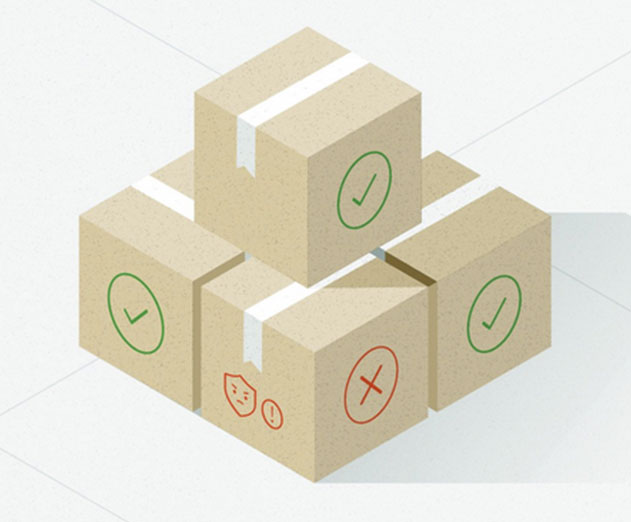 NodeSource N|Solid for Alpine Linux
Wednesday, April 19, 2017 by Christian Hargrave

NodeSource, the Node.js company, has announced the release of NodeSource N|Solid for Alpine Linux, the newest addition to its enterprise-grade Node.js platform that enables a secure, reliable and extensible platform for Node.js applications. The latest release makes it easier for teams using Docker containers with the popular Alpine Linux distribution to leverage the en...
---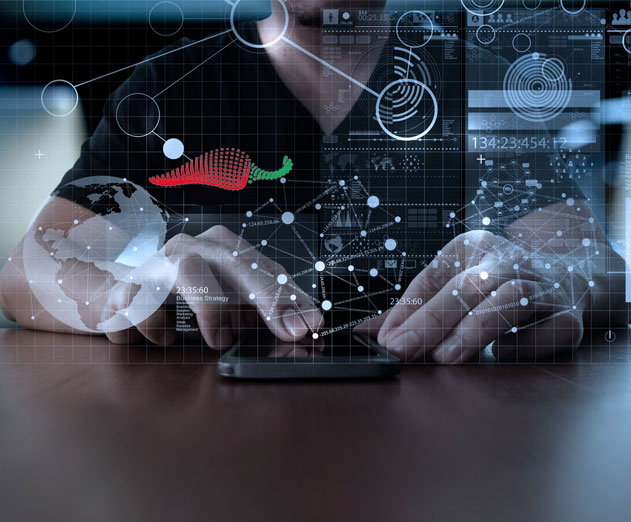 DevOps for Big Data with Pepperdata
Wednesday, April 19, 2017 by Richard Harris

Despite huge investments in big data applications, there's still a bottleneck as developers and operators try to find effective and efficient ways to adjust and correct their big data applications' code. As a result, companies deploying applications suffer from decreased developer productivity and cluster efficiency - a critical flaw to keep up with today's big data inf...
---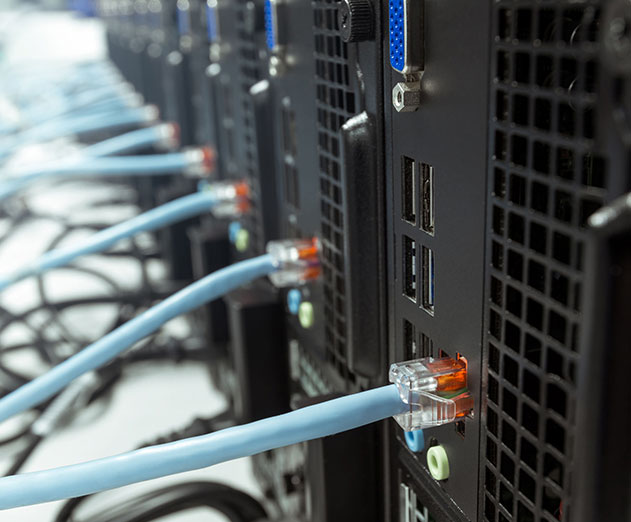 HPE containerizes their ITOps management software
Tuesday, April 18, 2017 by Richard Harris

Hewlett Packard Enterprise Software launched new containerized versions of its HPE IT Operations Management (ITOM) offerings. These suites - Hybrid Cloud Management, Data Center Automation, Operations Bridge, and IT Service Management Automation - help enterprise IT customers manage their private and public cloud infrastructure, and deliver new services at scale in resp...
---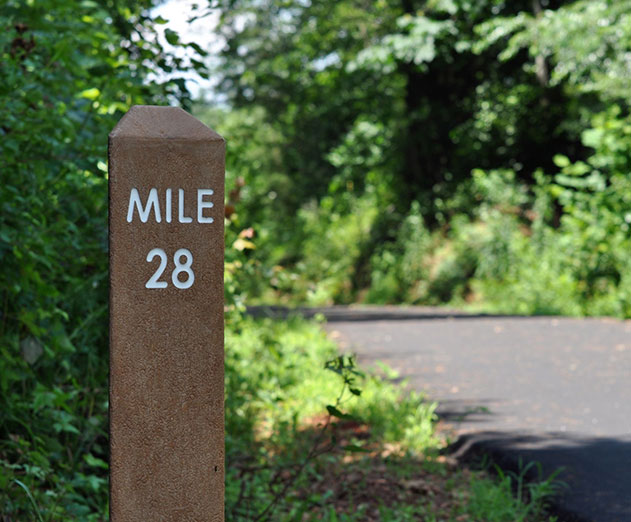 DevOps maturity report from Atlassian
Monday, April 17, 2017 by Richard Harris

xMatters, a provider of integration-driven collaboration to proactively resolve issues, and Atlassian Corporation PLC, a provider of team collaboration and productivity software, have announced the results of their DevOps Maturity Survey. To analyze the maturity level of DevOps teams, the survey measured more than 1,000 respondents in five categories, including culture ...
---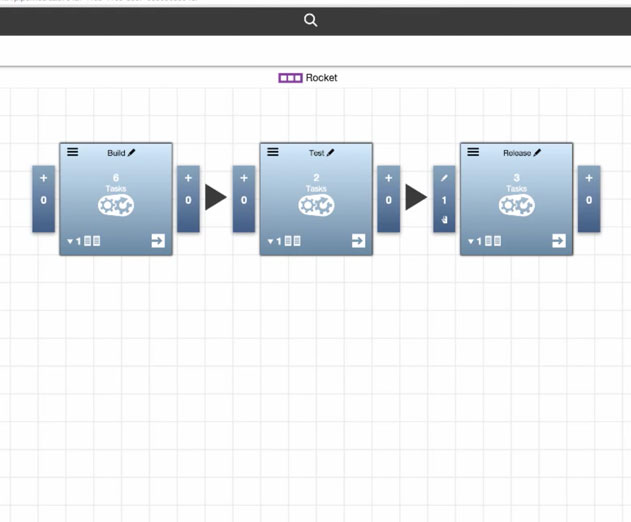 Electric Cloud has a new version of ElectricFlow
Monday, April 17, 2017 by Christian Hargrave

Electric Cloud has a new version of ElectricFlow that makes it easier for developers to get started with the free Community Edition using Docker, and also deploy to a myriad of Container orchestration solutions and platforms. ElectricFlow provides broad support for the leading technologies in the Containers ecosystem. DevOps teams can now deploy to different enviro...
---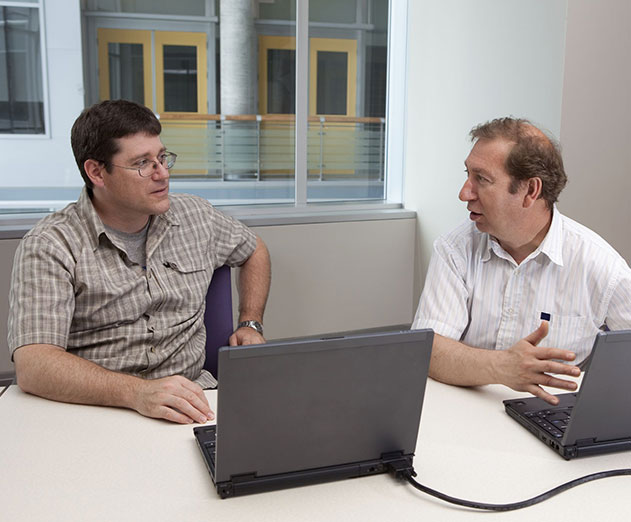 IT cloud be holding your business back
Friday, April 07, 2017 by Richard Harris

Logicalis US Asks CIOs: Can Your IT Infrastructure Support a Bimodal IT Model on the Same Platform at the Same Time?Organizations of every size in every vertical market are grappling with one universal challenge: Defining what "digital transformation" means to them and mapping a strategy that is flexible and dynamic enough to achieve it while simultaneously support...
---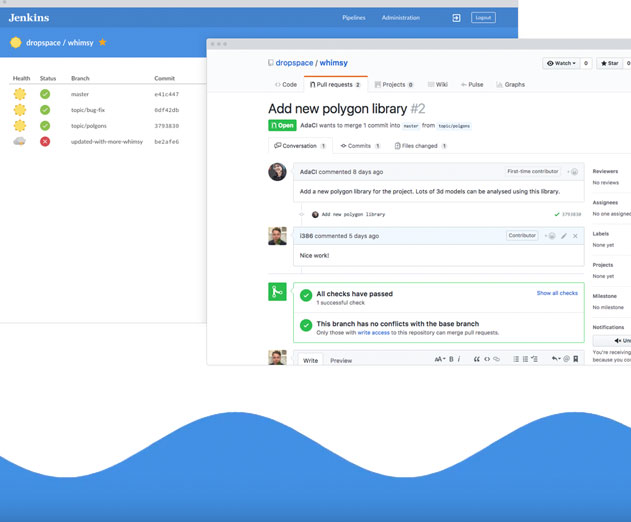 Jenkins Blue Ocean helps DevOps adopt continuous delivery
Friday, April 07, 2017 by Richard Harris

The Jenkins project, comprised of a community of practitioners using Jenkins, has released (1.0) and general availability of Blue Ocean, its dramatic new UX implementation. The anticipated launch of Blue Ocean brings a new user experience to Jenkins based on a personalized, modern design that allows users to graphically create, visualize and diagnose continuous delivery...
---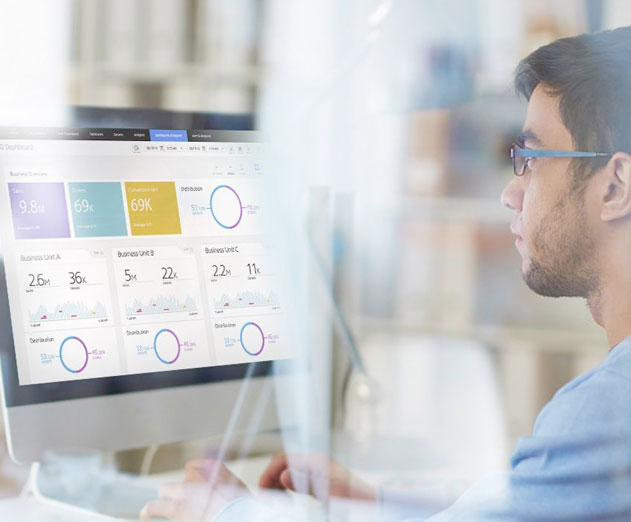 AppDynamics Developer Toolkit release for Spring is here
Thursday, April 06, 2017 by Christian Hargrave

AppDynamics, a Cisco company and a application intelligence company, is planning on a Spring '17 release, including the AppDynamics Developer Toolkit and major updates to Enterprise iQ and Business iQ. The new releases are aimed at giving application teams better abilities to deliver impactful customer experiences.In our digital-first world, where quality and performanc...
---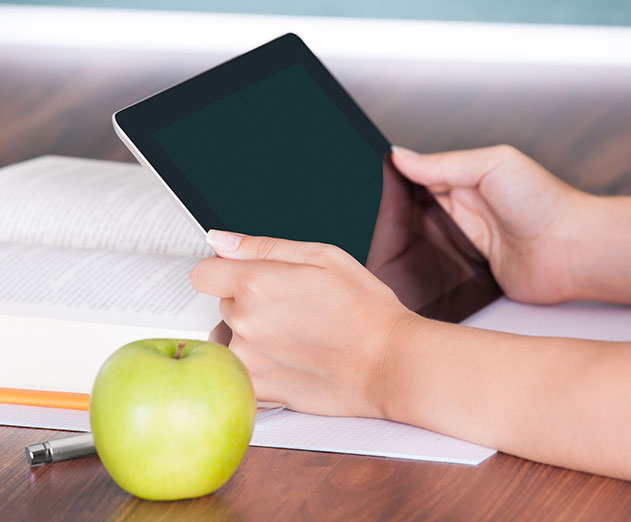 Get a free intro to Apache Hadoop course
Friday, March 31, 2017 by Richard Harris

The Linux Foundation, the nonprofit advancing professional open source management for mass collaboration, today announced its newest massive open online course (MOOC) is available for registration. The course, LFS103x - Introduction to Apache Hadoop, is offered through edX, the nonprofit online learning platform launched in 2012 by Harvard University and Massachusetts I...
---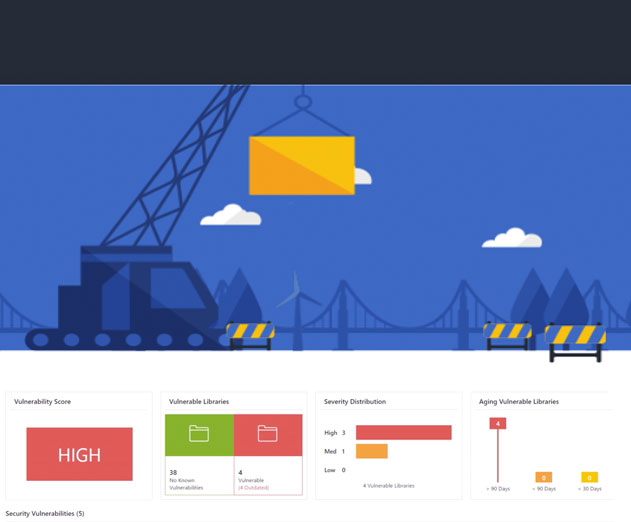 WhiteSource Bolt detects vulnerable open source components
Thursday, March 30, 2017 by Richard Harris

WhiteSource, a continuous open source security and compliance management company, has announced the launch of a new open source management tool integrated within the Microsoft Visual Studio Team Services (VSTS) and Team Foundation Server (TFS) platforms - the WhiteSource Bolt (Bolt).Bolt is fully immersed within the VSTS and TFS products, so users can detect vulnerable ...
---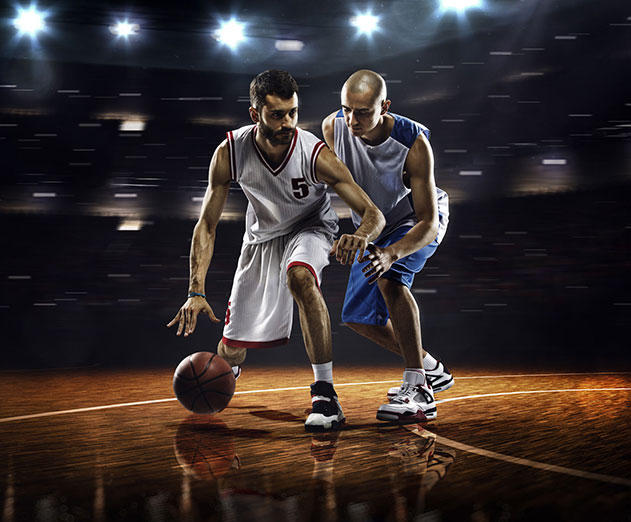 How Fanatics gets ready for March Madness
Wednesday, March 29, 2017 by Richard Harris

When a team makes the playoffs, signs a player, or wins it all, Fanatics, a sports apparel company, wants to be first with the gear fans want. In order to maintain speed in the cutthroat world of e-commerce, the tools that Fanatics needs to use must be just as fast, reliable, and flexible as the current market trends. That's why Fanatics chose CircleCI Enterprise as the...
---
Driver only operated and driverless trains
Friday, March 24, 2017 by Greig Duncan

The global rail industry has gone through a number of positive changes in technology and safety since 1967 when London Underground's Victoria line was the first line operated with Automatic Train Operation.Despite automation and technology being tried and tested for the last 30 years then, the issue of Driver Only Operated (DOO) - also known as One Man Operation (OMO) t...
---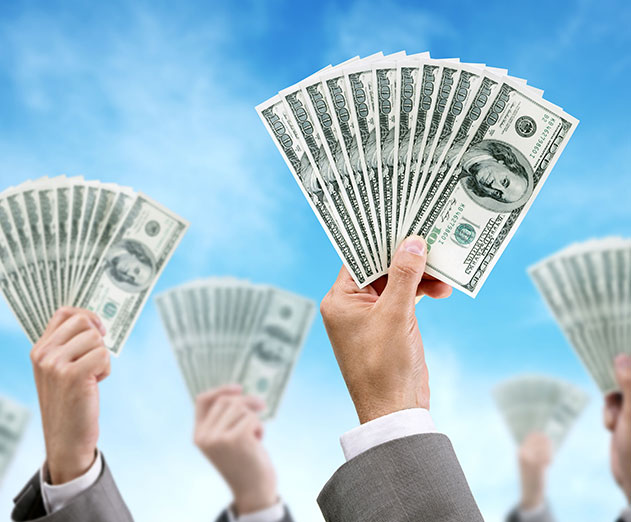 Mashape gets $18M in series B funding to help further the API revolution
Friday, March 24, 2017 by Christian Hargrave

Mashape has announced that they have achieved a company milestone as they close a $18M Series B funding round, led by Andreessen Horowitz, a venture capital firm, with previous investors CRV and Index Ventures participating. The funding round, according to Mashape, "represents all the hard work by the team, our dedication to building the best and most open API Gateway f...
---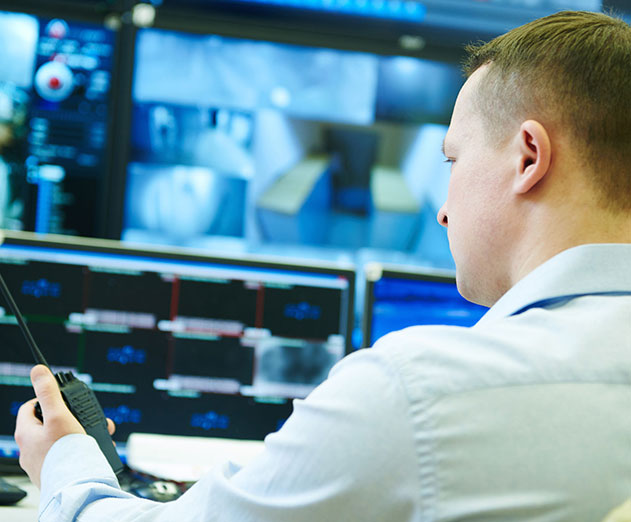 Intent-based mobile app security: It's harder than you think
Thursday, March 23, 2017 by John Morello

Recently, intent-based security has become a buzzword and a commonly used phrase in the developer community. However, this new wave of security is much more than just a catchphrase. The concept of intent-based security adds a new level of protection to applications in containerized environments, specifically by understanding what the app is intended to do and looking fo...
---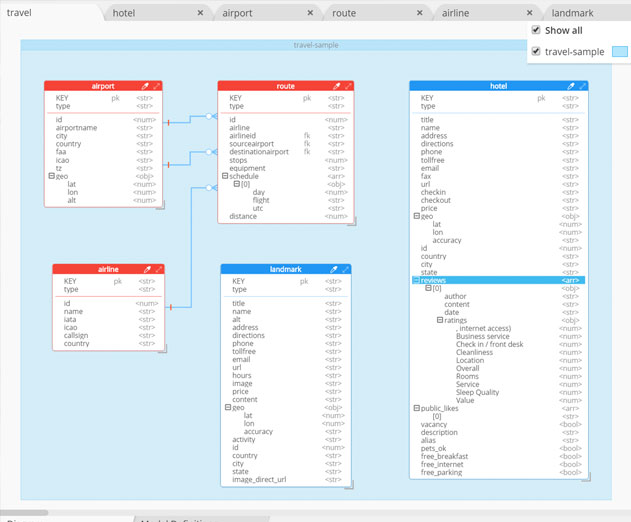 The first data modeling tool for Couchbase NoSQL databases is here
Wednesday, March 22, 2017 by Richard Harris

Hackolade has introduced the first data modeling software tool for the Couchbase NoSQL database community. This software is compatible with Couchbase versions 4.0 through the latest 4.6 release. Standard features of Hackolade, already popular with NoSQL database users, have been adapted to support the specifications of Couchbase. Users for the new release of Hacko...
---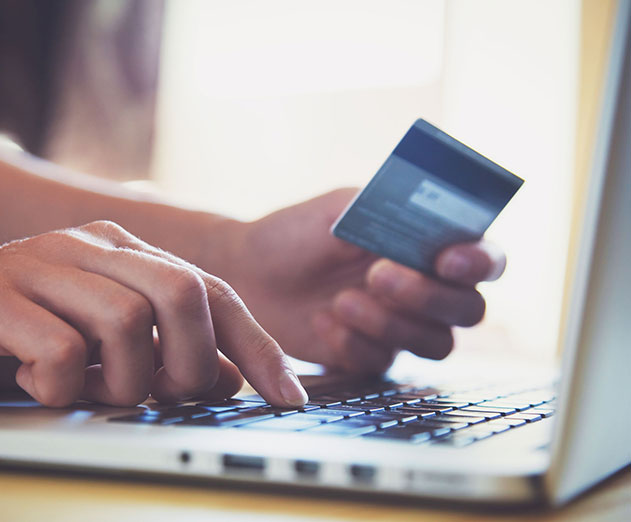 A real-time, open source commerce platform launched by Reaction Commerce
Tuesday, March 21, 2017 by Richard Harris

Reaction Commerce has announced the general availability (GA) release of its breakthrough, real-time and completely open source commerce platform, designed to build, run and scale modern digital stores. Offering the simplicity that businesses expect, along with the reliability, customization and scalability that larger retailers and brands require, Reaction Commerce ena...
---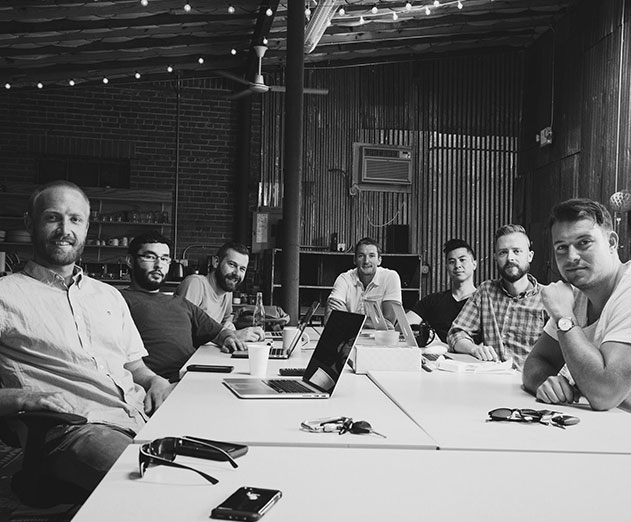 The work-for-equity model as expounded by Loom
Wednesday, March 15, 2017 by Richard Harris

Critics of companies offering the "work-for-equity" model accuse them of being exploitative; in their minds, "work-for-equity" = work for free. Supporters of the model point to its opportunities for developers to gain a more significant business stake in something they believe in. No matter where you stand, there's something everyone can agree on: the issue is polarizin...
---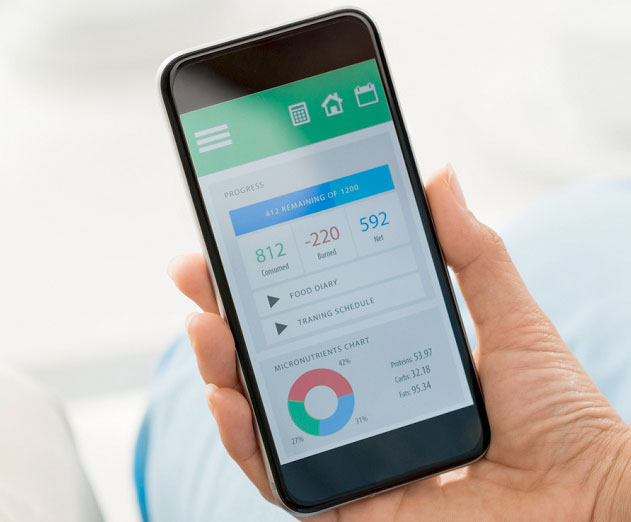 The biggest delays in digital transformation initiatives
Tuesday, March 14, 2017 by Richard Harris

We recently caught up with Robert Reeves, co-founder and CTO of Datical, a provider of database release automation solutions, on the findings of a recent survey - conducted by IDG and commissioned by Datical - that reveal the biggest delays in digital transformation initiatives. ADM: When on the road to digital transformation, what causes the biggest speed bumps?Reeves:...
---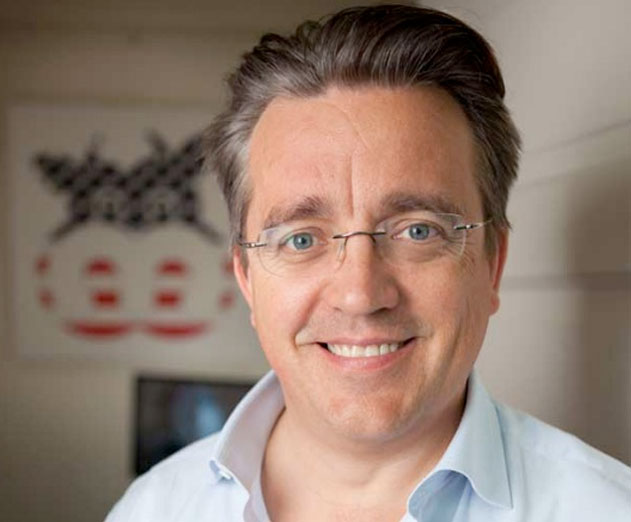 Explaining what AIOps is and why it matters to developers
Monday, March 13, 2017 by Richard Harris

We recently spoke with Phil Tee, CEO of Moogsoft to learn more Algorithmic Intelligence, (the "AI" in AIOps). What is AIOps you say? It's a new category defined by Gartner research that is an evolution of what the industry previously referred to as ITOA (IT Operations and Analytics).It seems we have reached a point where data science and algorithms are being successfull...
---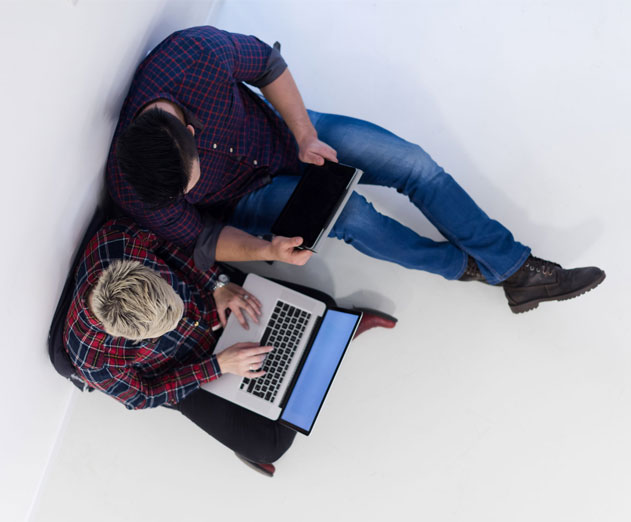 Making IT professionals play nice with low-code developers
Thursday, March 09, 2017 by Richard Harris

With the Department of Labor predicting a shortage of professional developers by 2020, more citizen developers are taking matters into their own hands, building sophisticated enterprise apps with capabilities ranging from task management to automating workflows. A recent survey from Appian fielded over 500 Information Technology Decision Makers to understand challe...
---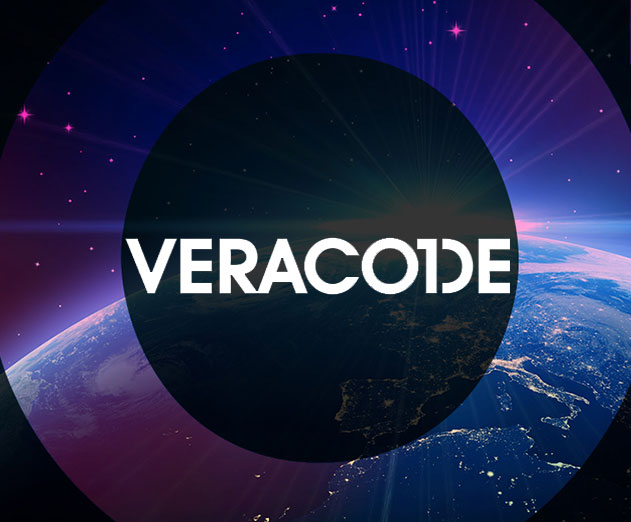 Veracode sells to CA Technologies for $614M
Wednesday, March 08, 2017 by Christian Hargrave

CA Technologies announced it has signed a definitive agreement to acquire Veracode, a company that is securing web, mobile and third-party applications across the software development lifecycle, for approximately $614 million in cash. The transaction is expected to close in the first quarter of fiscal year 2018, and is subject to customary closing conditions, including ...
---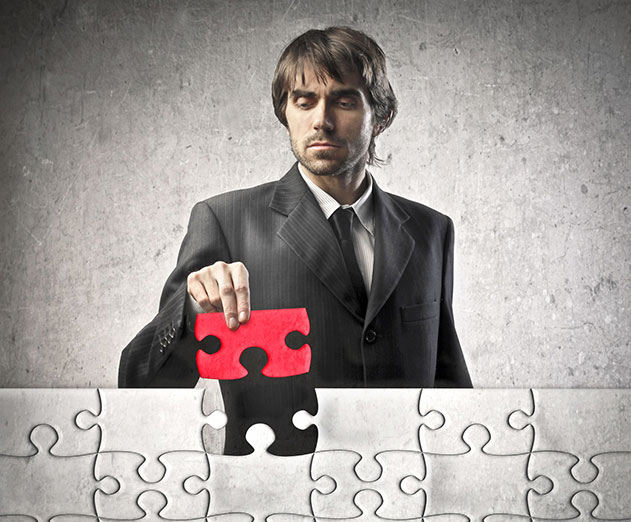 How to integrate business priorities into the DevOps process
Wednesday, March 08, 2017 by Anaud Ganpaul

The business case for enterprise mobile applications is in crisis. Enterprises increased their spend on mobile application development to more than 10% of their overall budgets in 2016, yet fewer than 1% of mobile apps are successful, according to research firm, Gartner.To address this disturbing trend, enterprises are re-envisioning their mobile application development...
---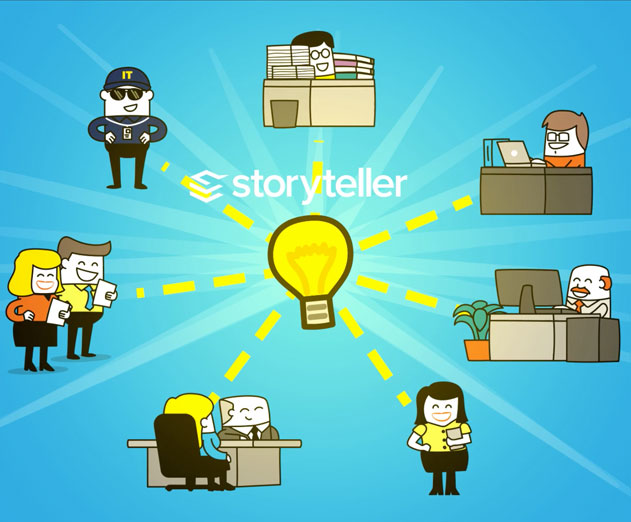 Blueprint Storyteller for Agile gets updated
Monday, March 06, 2017 by Richard Harris

Blueprint Software announced the latest release of Blueprint Storyteller for Agile, its Agile planning solution that enables business-driven DevOps delivery and upfront automation. The new Storyteller functionality makes it easier for organizations to shift to continuous delivery, and helps them achieve Agile at scale. By automating business activities and clearly ...
---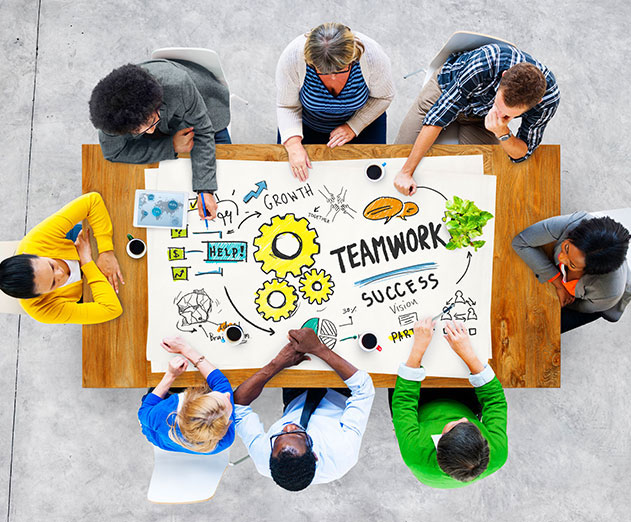 Enterprise mobility is a team sport
Friday, March 03, 2017 by Christian Hargrave

Sports teams - from youth to the pros - are comprised of many individuals with various skill sets and talents. Yet when you hear championship teams and elite caliber athletes talk about success, their stories always boil down to a single commonality: the importance of the team. As Michael Jordan once famously said, "talent wins games, but teamwork and intelligence win c...
---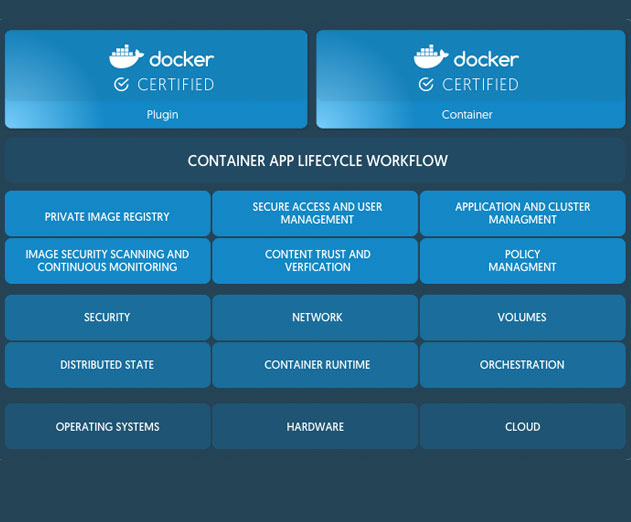 Docker for the Enterprise launched with a Certification Program
Friday, March 03, 2017 by Richard Harris

Docker has announced their Enterprise Edition (EE), a new commercial platform for enterprise development and IT ops teams that build, run, and operate business-critical applications in production at scale across the software supply chain. Comprised of a container runtime, with integrated and multi-tenant orchestration, security and management in addition to an ecosystem...
---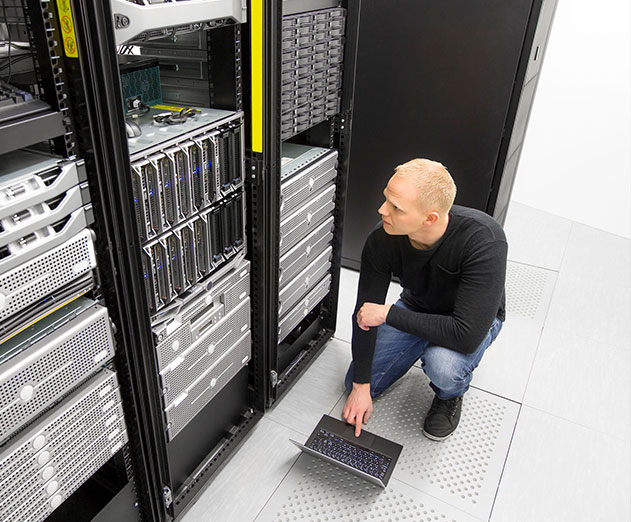 IT departments continue to struggle says new report
Tuesday, February 28, 2017 by Richard Harris

BigPanda, the Algorithmic Event Management Platform that transforms high volumes of IT alerts into actionable insights, announced the release of its 2017 "State of Monitoring" report. The company's annual survey is designed to evaluate the current IT monitoring landscape, including a review of the most popular tools for monitoring, deployment, and tick...
---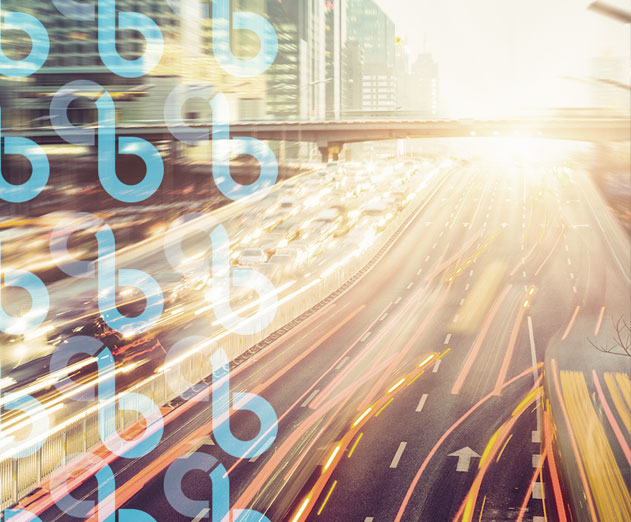 CloudBees Jenkins Enterprise announced
Monday, February 27, 2017 by Richard Harris

CloudBees, Inc. announced the availability of CloudBees Jenkins Enterprise to help enterprises accelerate software delivery and meet the rapidly growing volume of software development. Every company in every industry is dependent on software to support strategic initiatives and competitive differentiation. To support this business imperative, IT departments are ado...
---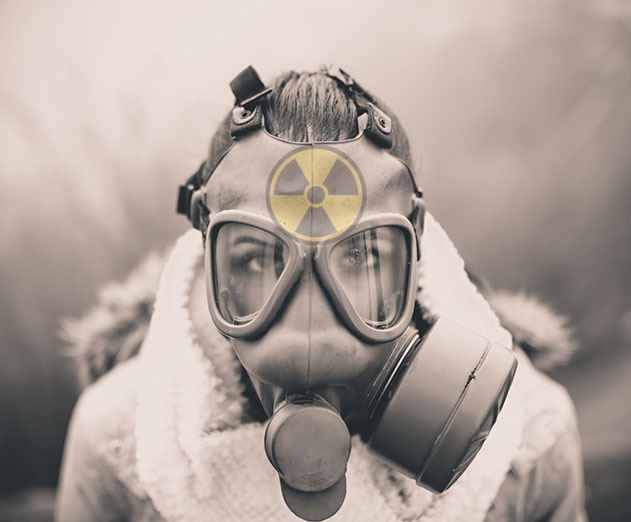 The hidden hazards of mobile app development
Wednesday, February 22, 2017 by Burley Kawasaki

The transition from desktop to mobile computing is not a question of if, but when. According to Gartner, within the next five years, 70 percent of software interactions in enterprises will occur on mobile devices. Little wonder, then, that organizations that are just embarking on their mobile app development journeys can often be tempted to assume the voyage will be smo...
---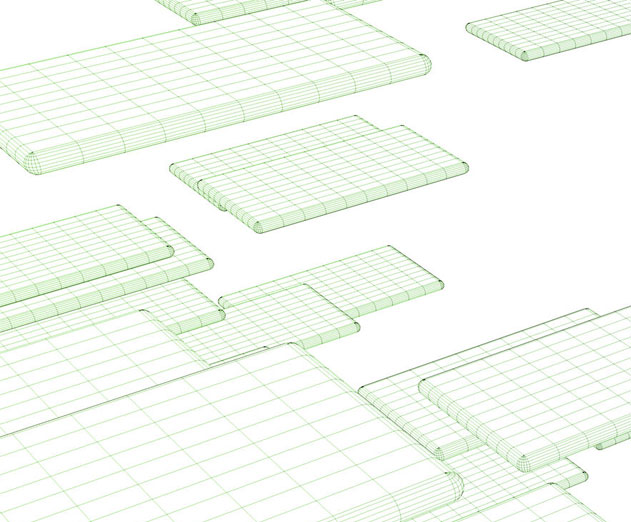 $10B enterprise CDN and application delivery market upended
Sunday, February 19, 2017 by Christian Hargrave

Instart Logic, a technology company, has announced its "Application Services Platform," a set of speed, mobility and security technologies designed to optimize digital revenue. It also announced a new business model designed to disrupt the $10 billion content and application delivery markets, including Akamai. Beginning immediately Instart Logic will deliver enterp...
---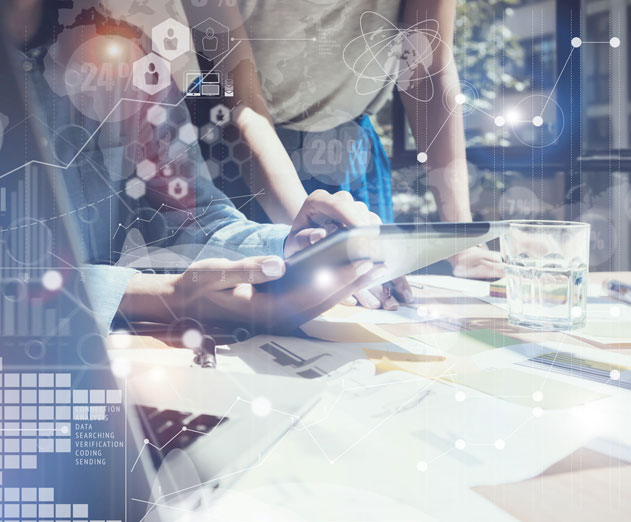 API monetization requires good API management
Friday, February 17, 2017 by Dmitry Sotnikov

More enterprises are going beyond the implementation of APIs to looking at how they can be monetized internally, externally, or both. In this article let's look at different monetization strategies and how they will affect which deployment model will be most effective in your enterprise: on-premises, in the cloud, or a hybrid approach.Indirect MonetizationOften companie...
---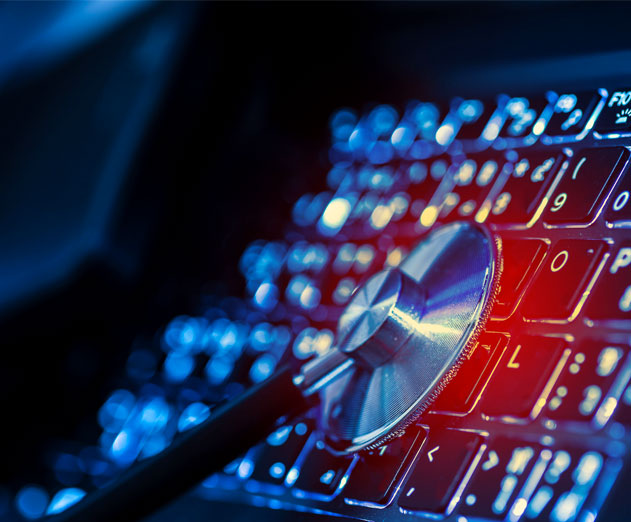 The problems with agile development
Thursday, February 16, 2017 by Matt Bridges

In many industries, agile development has become standard practice for creating software applications. The benefits are clear: the methodology produces faster results, and often, superior software. So, what are the drawbacks to agile? For the project manager, the drawback is risk. Project managers live with the reality that software estimation is messy and uncertain, an...
---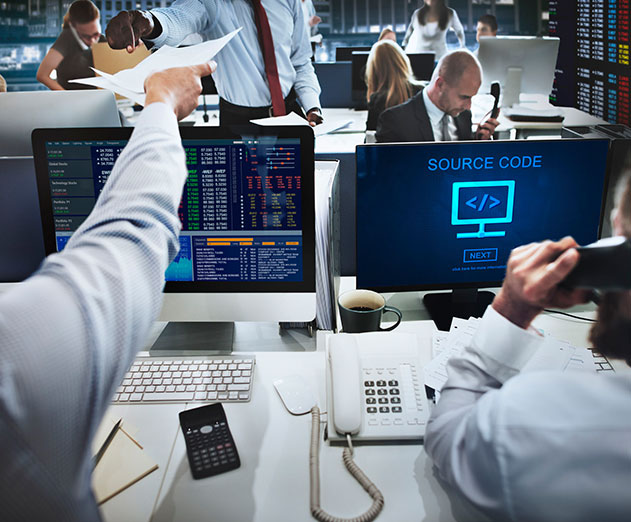 Developing open source software defined standards
Thursday, February 16, 2017 by Christian Hargrave

The Open Networking Foundation (ONF) is announcing its new Open Innovation Pipeline made possible through the aligned operations of ONF and Open Networking Lab (ON.Lab) as these two organizations finalize their pending merger.ON.Lab, with CORD and ONOS, successfully brought together operators, vendors and integrators to build solutions for carrier networks by leveraging...
---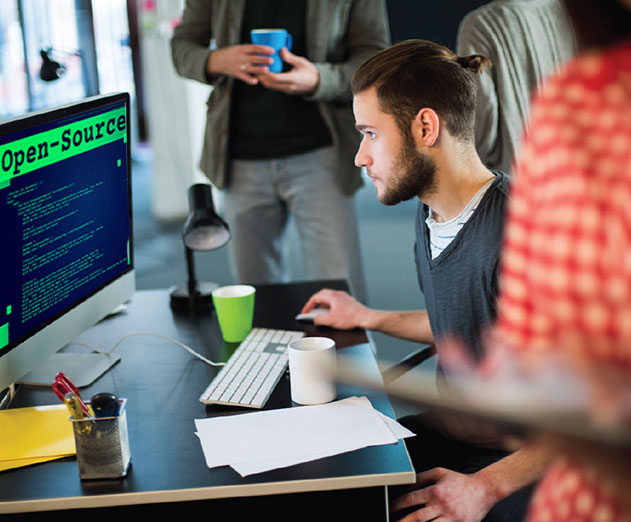 Container file system from Portworx goes open source
Wednesday, February 15, 2017 by Richard Harris

Portworx, a provider of container data services for DevOps, has announced that it is open-sourcing a filesystem that is purpose-built for containers: the Layer Cloning File System (LCFS). Created to encourage increased innovation in a fundamental technology that boots all containers, LCFS aims to improve the speed of downloading, booting, tearing-down, and building cont...
---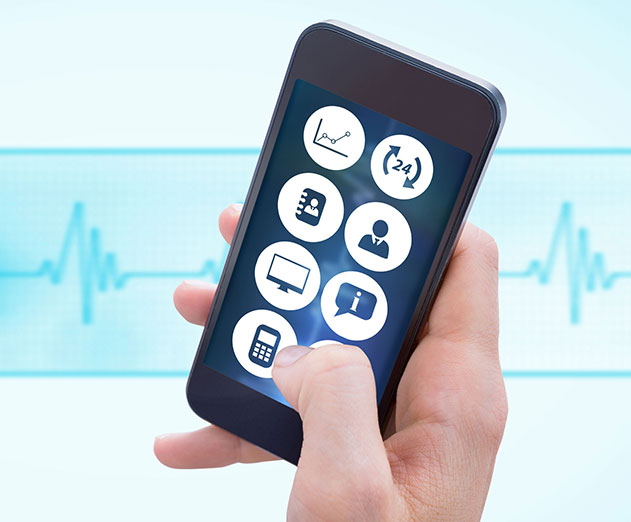 Datadog APM released
Wednesday, February 15, 2017 by Christian Hargrave

Datadog has announced the general availability of Datadog APM (Application Performance Monitoring). This new feature extends the company's existing infrastructure monitoring platform to now enable development and operations (DevOps) teams to quickly troubleshoot issues in complex, distributed applications that run across hybrid clouds and employ microservices, container...
---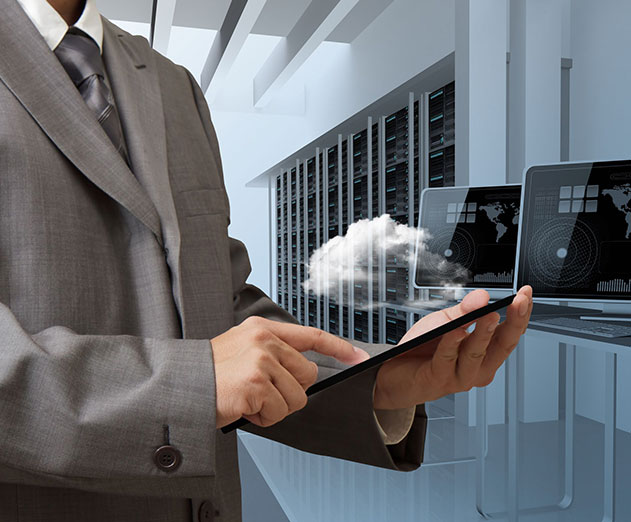 Software delivery pipelines to get help from Dynatrace and Electric Cloud partnership
Thursday, February 09, 2017 by Michael Haynes

Electric Cloud, a DevOps release automation, has announced a partnership with Dynatrace enabling organizations to uncover end user, performance and operational cost impacting issues in cloud environments and enterprise software much earlier in the delivery pipeline. The new bi-directional integration is the first of its kind - enabling closed feedback loop between ...
---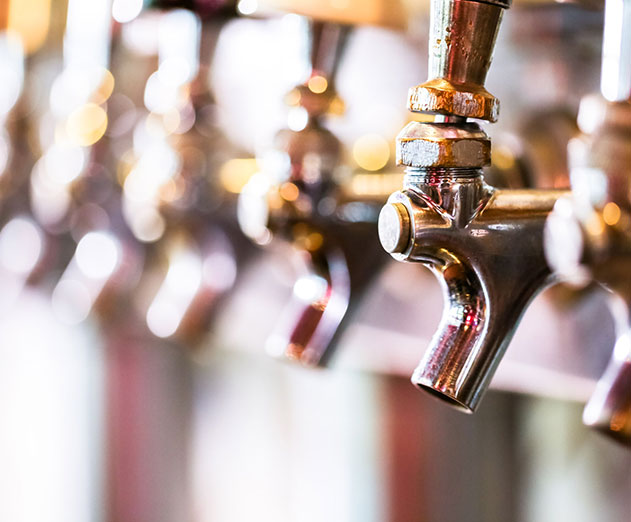 Getting beer faster in the Caribbean with F5m tablets
Wednesday, February 08, 2017 by Richard Harris

Xplore Technologies Corp.​, a tablet computer manufacturer, has announced that one of the largest beer distributors in the Caribbean has begun using their Motion F5m tablets to track and schedule beer shipments among its 600 delivery trucks in the Dominican Republic. The company is also using F5m tablets to run an inventory control management application on its bottling...
---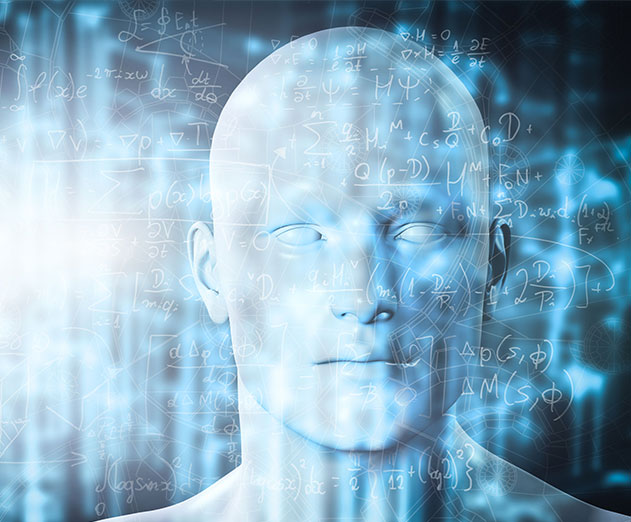 AI-powered operational analytics
Tuesday, February 07, 2017 by Christian Hargrave

Digital transformation is augmenting every customer experience and has already become the dominant medium for growth in any business. According to a Gartner survey, rapid growth is expected to continue with 87 percent of businesses explicitly considering digital transformation in their capital allocation planning for the next two years. IT operations and application mon...
---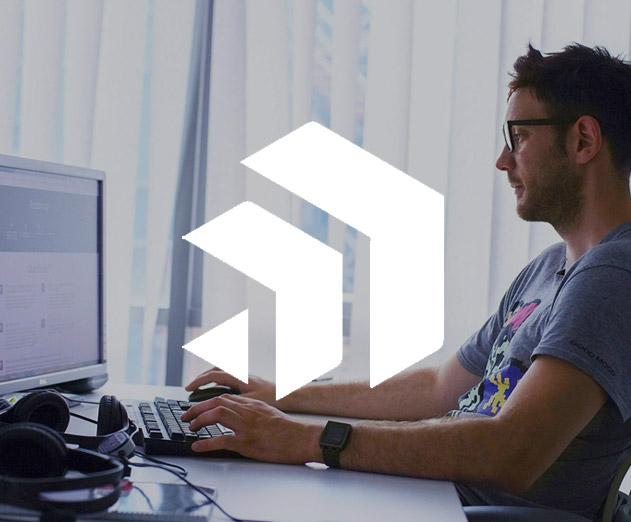 Angular and VS 2017 support from Progress comes with new UI components
Thursday, February 02, 2017 by Michael Haynes

Release of Telerik DevCraft R1 2017 enhances offerings for modern web and mobile UI developmentProgress announced the latest release of the Progress Telerik DevCraft suite, a complete UI toolbox for web, mobile and desktop development. New capabilities support the latest programming frameworks and IDEs, including Angular, Visual Studio 2017, jQuery 3, ASP.NET Core and X...
---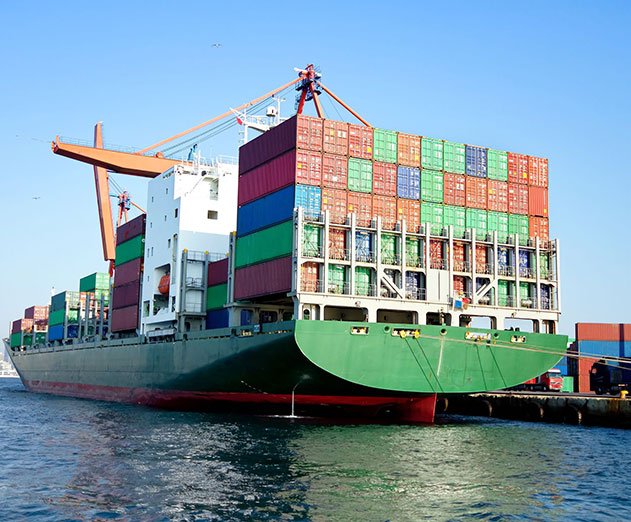 NeuVector has a new approach to securing Docker containers
Wednesday, February 01, 2017 by Richard Harris

NeuVector has announced the launch and availability of a new approach to securing Docker containers. With constant behavioral learning automatically applied to security policies for containers, the platform secures containers where they have been most vulnerable: in production environments where they are constantly being deployed, updated, moved, and scaled across hosts...
---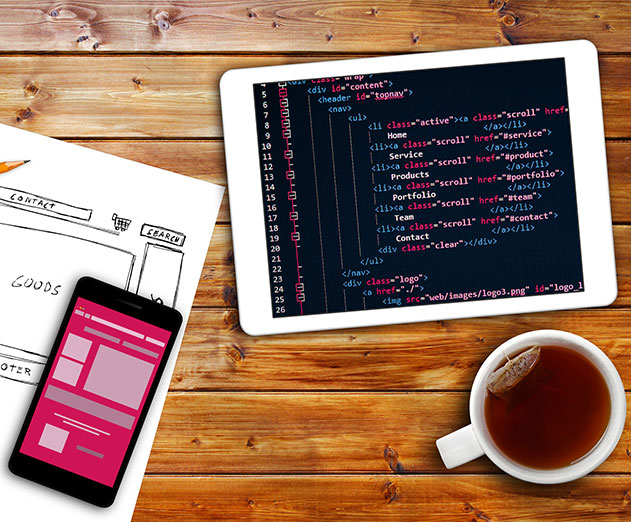 Sencha Test 2.0 launches for comprehensive testing of Ext JS apps
Wednesday, February 01, 2017 by Christian Hargrave

Organizations are under increasing pressure to deliver applications to market quickly without compromising quality. With competition only growing more fierce by the day, the necessity for expedients that help produce well written programs is apparent. But lets be honest, there are a lot of hurdles to jump to get the best possible ROI. Perhaps most important of these hur...
---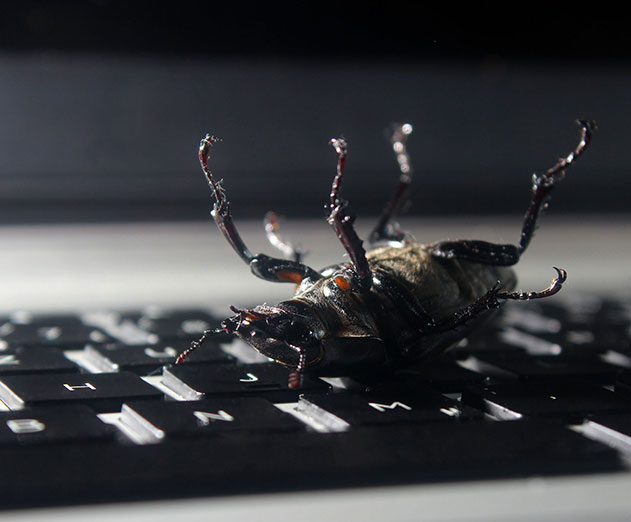 Tricentis raises $165 million to speed up testing in DevOps
Monday, January 30, 2017 by Christian Hargrave

When it comes to web development, mobile app programming, or even establishing your enterprise software onto the market, there is one thing that all technology developers have in common. We all HATE having to test buggy software. I'm sure that every developer has went through the same traumatic experience at one point or another. That moment of getting so close to an ea...
---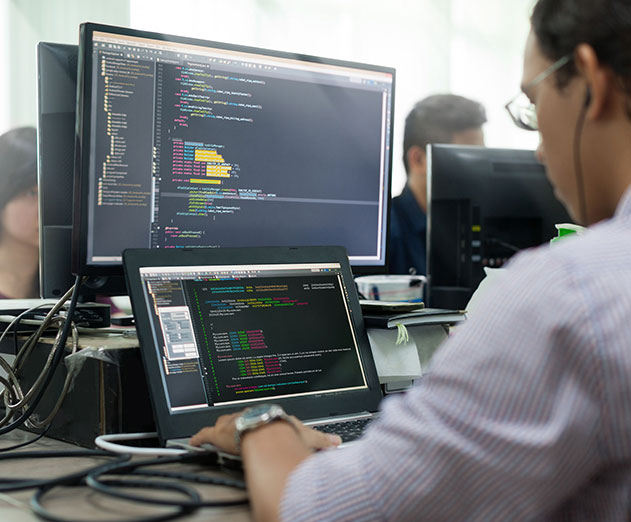 Why continuous delivery is key for developer career success
Monday, January 30, 2017 by Martin van Vliet

When people talk about Continuous Delivery, it's usually in the context of how it improves the software delivery process and contributes to generating business revenue. Both are true and valid points, but they don't directly address the opportunities for career growth Continuous Delivery offers for developers. But keep in mind that Continuous Delivery is not a flash in ...
---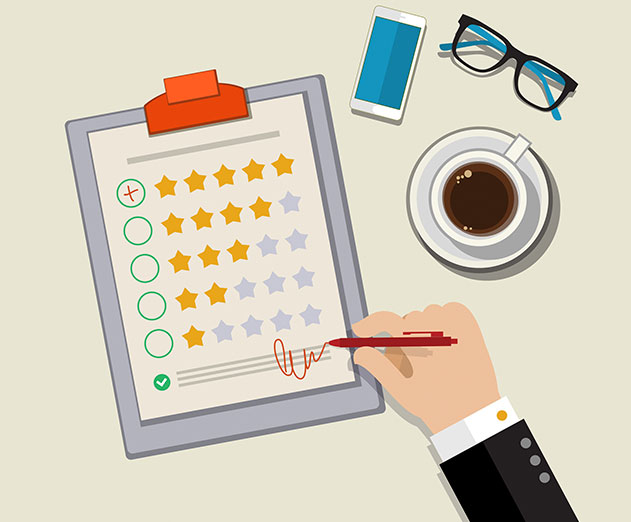 Why self-discovery is the hottest customer service tool right now
Friday, January 27, 2017 by James Ramey

Remember the days when the only way to get information about a product in a store was to ask an employee, or when you would have to call a customer service hotline to ask questions about a product you purchased? Those days may soon be distant memories to most shoppers and some younger generations may have never even had to do it.The consumers of today are tech-savvy, do...
---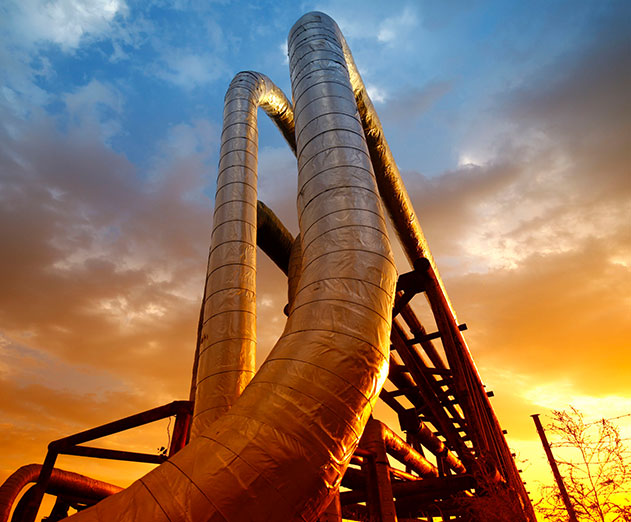 Alooma service launches to secure pipelines that stream data in real-time
Friday, January 27, 2017 by Christian Hargrave

Alooma, a data pipeline company, has announced the general availability of their newest service which creates secure pipelines that stream data in real-time from any source including databases, applications, APIs, etc. to cloud data warehouse platforms for faster business decision-making. Their solution replaces the decades-old batch uploading approach to data integrati...
---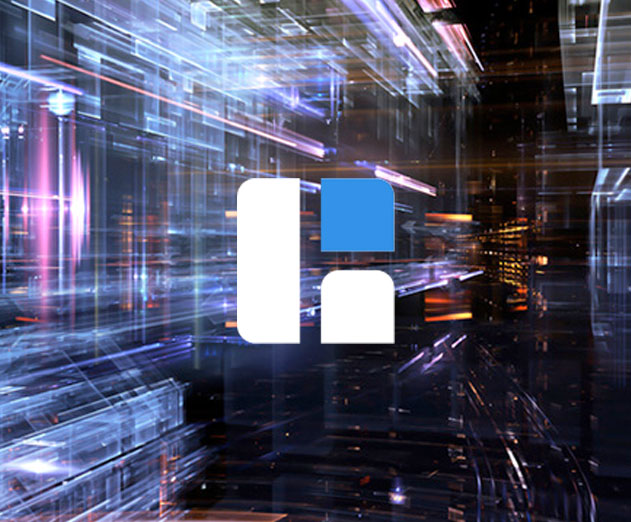 Hazelcast is now available as a tile on Pivotal Cloud Foundry (PCF)
Wednesday, January 25, 2017 by Michael Haynes

Hazelcast, an open source in-memory data grid (IMDG), is now available as a Tile on Pivotal Cloud Foundry (PCF). Their newest tile for PCF 1.2 is an on-demand service broker that dynamically creates and scales their clusters without pre-provisioning blocks of VMs (virtual machines). The Tile integrates with Cloud Foundry to provide a frictionless user experience, requir...
---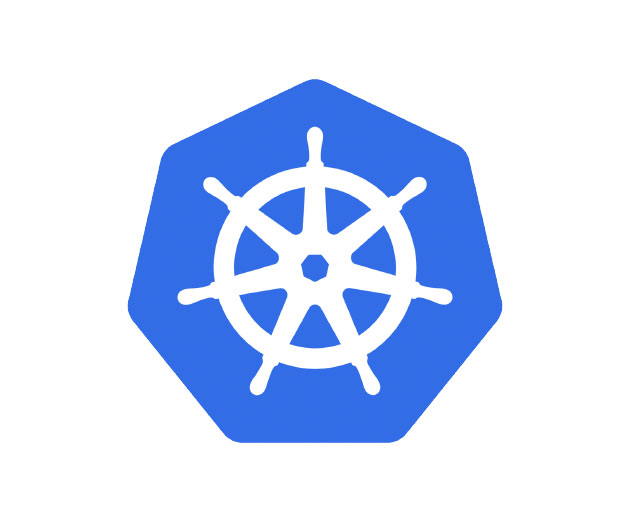 Platform9 releases infrastructure agnostic managed Kubernetes service
Tuesday, January 24, 2017 by Richard Harris

Platform9 just announced the general availability of its Managed Kubernetes service, the industry's first infrastructure-agnostic, SaaS-managed offering. Unlike legacy software distribution models, Managed Kubernetes is deployed and managed entirely as a SaaS solution, across on-premises and public cloud infrastructure. The company also introduced Fission, a ...
---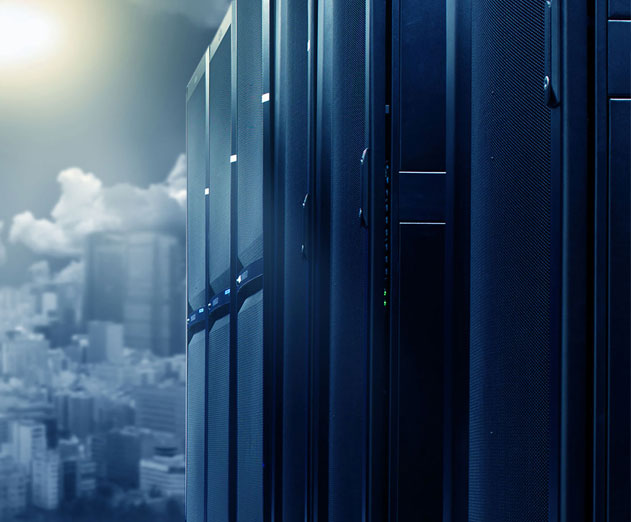 DevOps in the cloud
Monday, January 23, 2017 by Jeff Klaus

There's no question that DevOps delivers significant benefits to enterprise IT, including improved productivity and efficiency, shorter time-to-market, more reliable releases and higher levels of end-user satisfaction.Meanwhile, enterprises, attracted by the flexibility and the lack of infrastructure overhead that Cloud solutions offer — advantages that are ever more ap...
---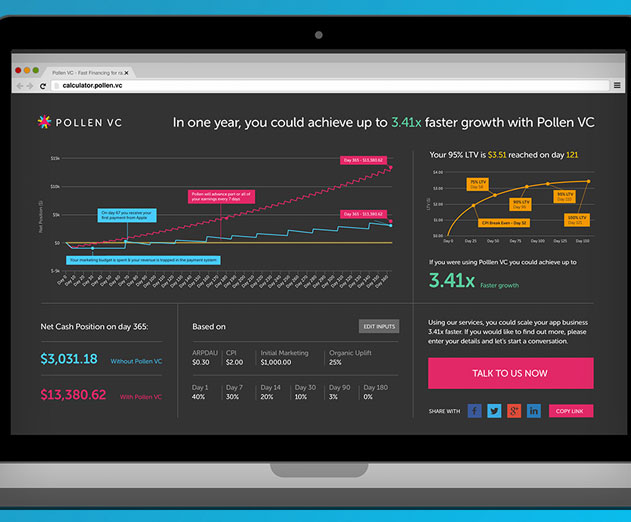 New tool for app developers forecasts how much revenue you can earn
Monday, January 16, 2017 by Richard Harris

New tool from Pollen VC, forecasts how much a mobile app can make over it's lifetime.While app developers and marketers understand that Lifetime Value (LTV) - the total revenue generated by a user from the time they download the app until they abandon it - is the most important commercial metric , they often struggle because there is also no uniform way to cal...
---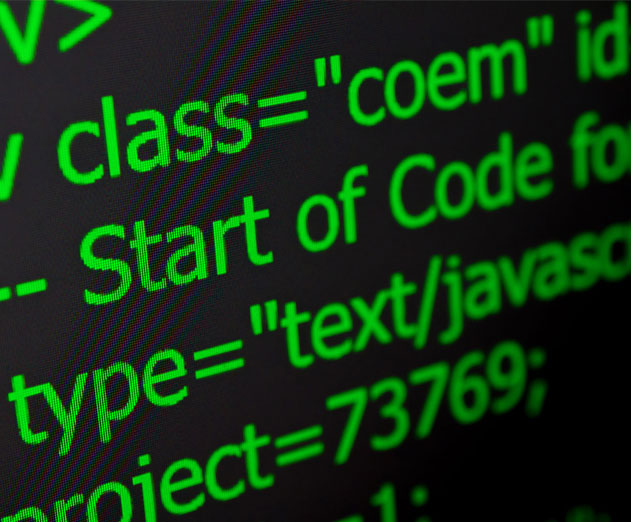 Scanning JavaScript for vulnerabilities: How the impossible is now possible
Friday, January 13, 2017 by Matt Howard

Javascript is everywhere, and it's awesome! But the world most popular language can be riddled with problems if you aren't a careful programmer.There is a saying that speaks to the incredible popularity of JavaScript as a programming language and it goes like this: "any application that can be written in JavaScript, will eventually be written in JavaScript." The we...
---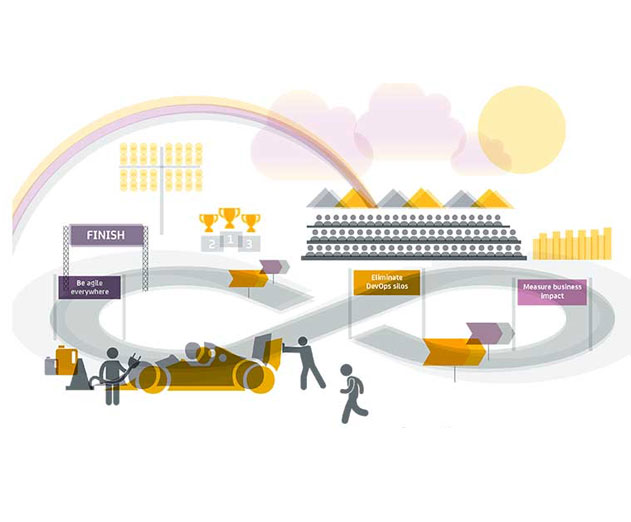 How agile and DevOps practice can increase customer satisfaction
Wednesday, January 11, 2017 by Michael Haynes

In today's fiercely competitive environment for customer satisfaction and brand loyalty, agile and DevOps are driving happier customers and employees.The results from a new CA Technologies global study reveal that advanced users of agile or DevOps realized significant increases of up to 52 percent in customer satisfaction and up to 50 percent in employee produ...
---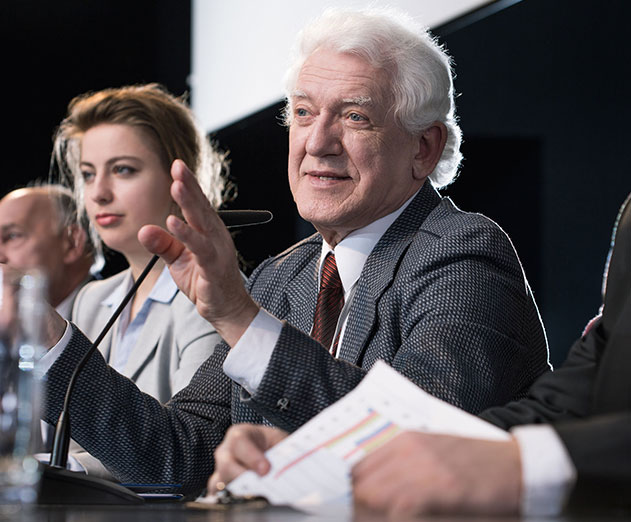 Upcoming events for the DevOps industry
Tuesday, January 03, 2017 by Michael Haynes

Electric Cloud has announced two upcoming DevOps industry events in January 2017. DevOps luminaries who presented at DevOps Enterprise Summit San Francisco 2016 (DOES16) will join an online video podcast to discuss proven patterns and best practices for leading a successful DevOps transformation. Plus, industry experts on ITIL and DevOps will share their tips for i...
---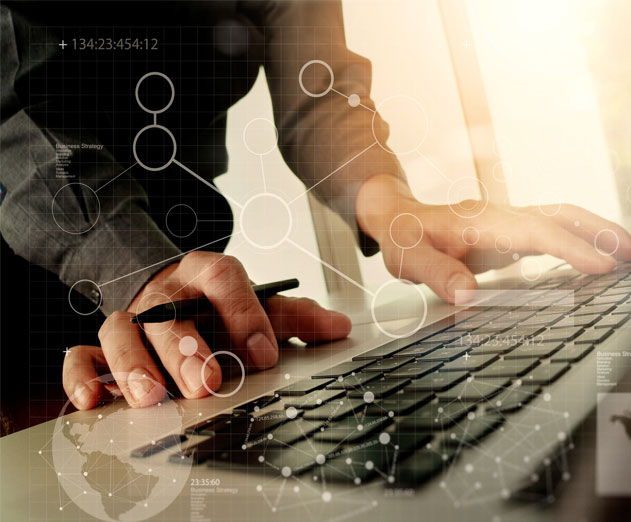 Webinar: Continuous testing in a DevOps World, January 5th
Tuesday, January 03, 2017 by Richard Harris

Many of you still aren't sure why DevOps, Agile, or Application Lifecyle matter, so I've got an outlet where you can find out why it's important for you as a developer, and how it can impact you in a very positive way.The software development process has significantly changed and in 2017 it's going to change even more, both in terms of the complexity demanded by end use...
---
HP Enterprise opens up about StormRunner Load and DevOps in the cloud
Tuesday, January 03, 2017 by Richard Harris

HP Enterprise recently announced the availability of HPE StormRunner Load on the AWS Marketplace. StormRunner Load is one of the first solutions to support SaaS Subscriptions on AWS Marketplace, and will help developers strengthen the quality and delivery of applications via a simple, intuitive and highly scalable platform. In-short, it's a a cl...
---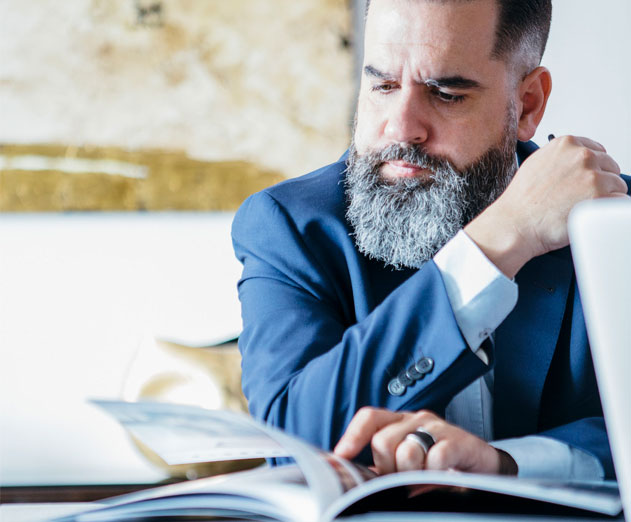 Top 12 software and app development stories from 2016
Saturday, December 31, 2016 by Richard Harris

We are so excited to be entering into our 4th year at App Developer Magazine, and we have you - our loyal followers to thank. Without you none of this would be possible, so thank you for riding along shotgun :)I thought it would be interesting to take a quick look back at the top stories we covered in the app development or software development industry - that got the m...
---
Predictions from Red Hat for 2017
Saturday, December 24, 2016 by Richard Harris

Catching up with Red Hat's mobile team on what they're expecting to see in mobile and IT in 2017.1. Prediction: Mobile goes mainstream as part of enterprise application strategy that hinges on containers, DevOps, and microservices. There are more mobile devices in circulation than the global population and mobile searches now outstrip those from PCs; mobile can no ...
---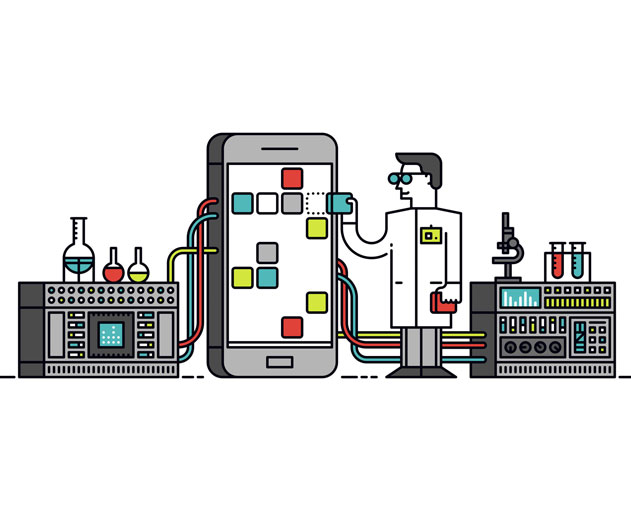 Why you should ditch traditional business software analysis
Tuesday, December 20, 2016 by Richard Harris

Competition between software companies is a fierce battle waged not with weapons, but with scalable, intuitive, and efficient solutions that can most effect their customer's lives. The importance of a well coordinated and strategic approach to how you choose to execute your solution is perhaps one of the most fundamental necessities required to succeed in markets.That's...
---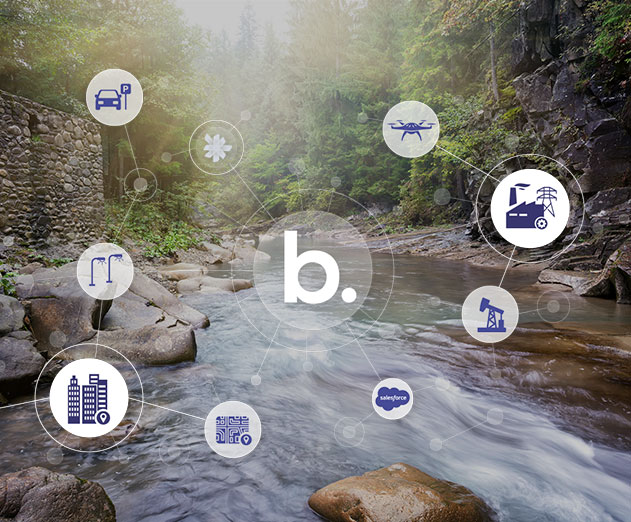 Built.io adds on premises deployment and DevOps services
Tuesday, December 20, 2016 by Richard Harris

Built.io has announced Built.io Flow On-Prem, a new deployment option and architecture for its integration Platform-as-a-Service (iPaaS) Built.io Flow.By default, Built.io Flow operates 100 percent in the cloud, nothing to install locally, nothing to maintain. For hybrid integration architectures, an Enterprise Gateway allows to securely connect cloud-based systems...
---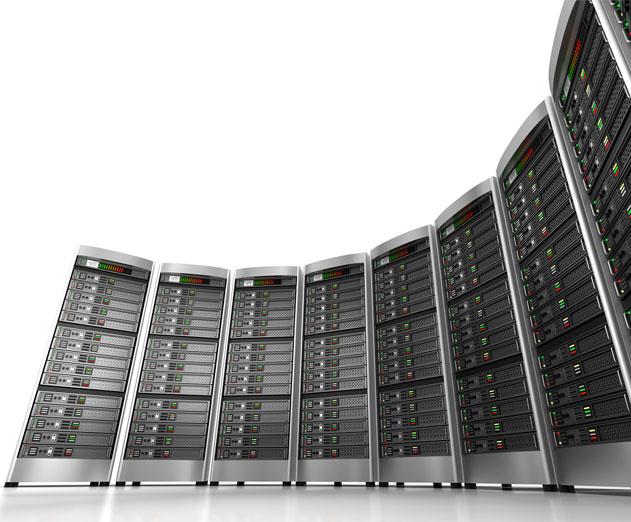 Flash based data storage will rise exponentially in 2017 an IBM Fellow tells us
Monday, December 19, 2016 by Richard Harris

2016 was a busy year for IBM, as Chairman and CEO Ginni Rometty set the company on the cognitive and cloud computing path. This created huge opportunity for storage as much of IBM's news from the past year set the foundation for growth in these areas. From the expansion of IBM's Flash Storage Solution to Target New, Intelligent Apps in the Cloud to the de...
---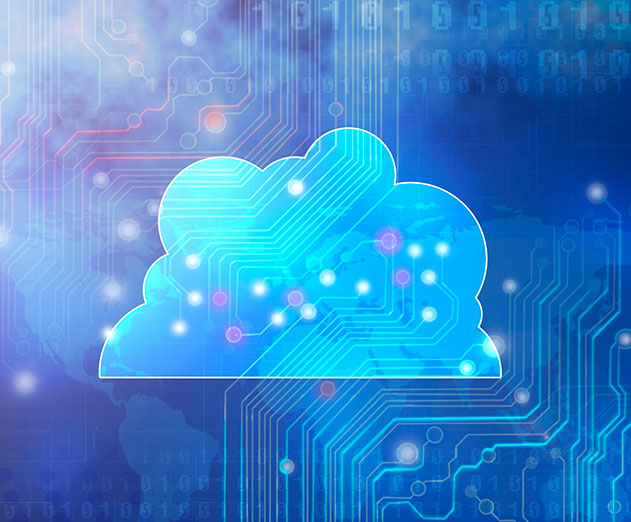 iPaaS market to be worth $2.9B by 2021
Sunday, December 18, 2016 by Richard Harris

MarketsandMarkets has published a new report that shows the iPaaS(Integration Platform as a Service) market size is estimated to grow from $528.0 Million in 2016 to $2,998.3 Million by 2021. That's a 41.5% Compound Annual Growth Rate (CAGR) during the forecast period. If this prediction comes to fruition, we can expect to see the Cloud Services industry become an e...
---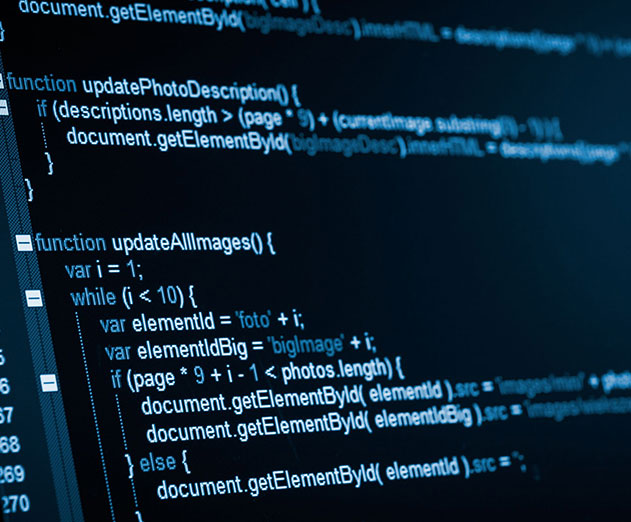 Isagenix deploys Actifio to build higher quality applications faster
Friday, December 16, 2016 by Richard Harris

Actifio, the copy data virtualization company, has announced that Isagenix, a global provider of products for healthy living, has deployed copy data management software. With Actifio, Isagenix has gained faster, flexible copy data access for DevOps, Business Intelligence (BI), reporting, and Help Desk functions, resulting in reduced infrastructure and operating costs.Is...
---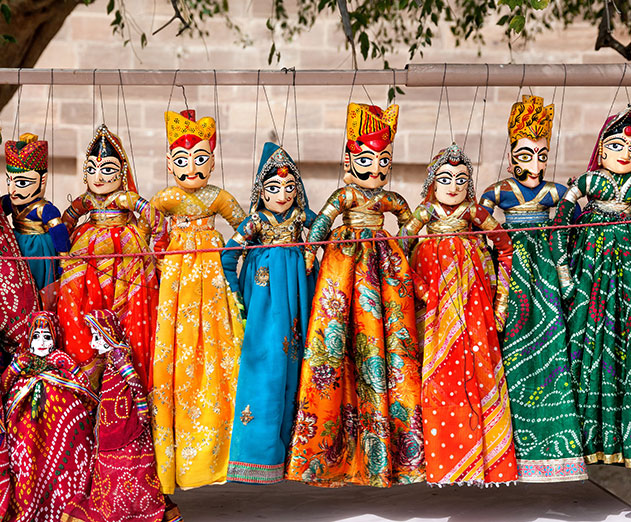 How to defend yourselves against a DevOps project failure
Thursday, December 15, 2016 by Richard Harris

Software can be the difference between success or abject failure for a business. Organizations that understand this reality are increasingly turning to more advanced failover processes to ensure greater software quality to their customers. That's why Puppet has announced the availability of Puppet Enterprise 2016. This latest product is introducing automated high availa...
---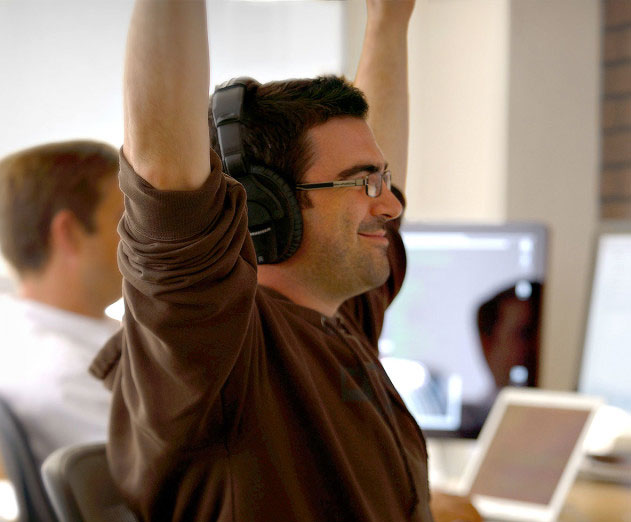 Loggly gets AWS DevOps competency status
Friday, December 09, 2016 by Richard Harris

Loggly has announced that it has achieved Amazon Web Services (AWS) DevOps Competency status. This designation recognizes Loggly for providing effective solutions helping businesses access, manage and analyze log data across the entire application stack on AWS. Achieving the AWS DevOps Competency differentiates Loggly as an AWS Partner Network (APN) member that has...
---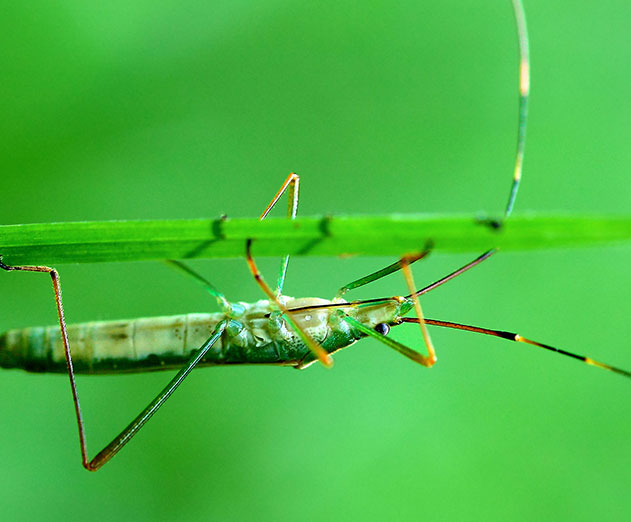 ClusterHQ uncovers that most developers spend half their day debugging errors
Wednesday, December 07, 2016 by Christian Hargrave

A recent study from ClusterHQ uncovered that 60% of developer team members spend up to half their day debugging errors, instead of developing new features – proving that debugging is a huge resource drain for DevOps team. To visualize the impact of ineffective application testing, ClusterHQ created an that shows the "silent resource drain" of constantly debugging y...
---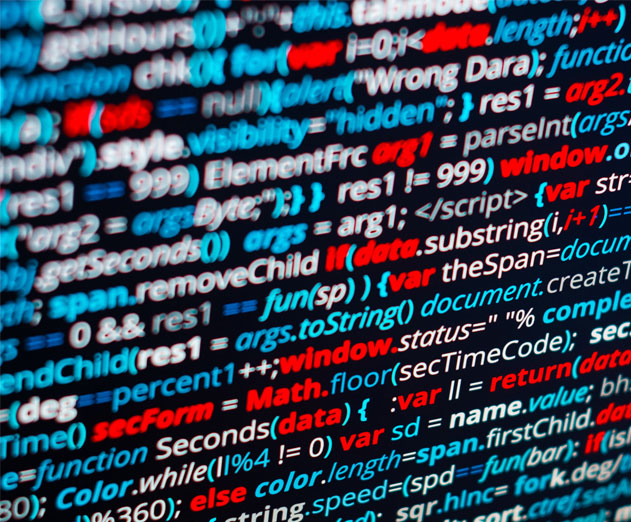 Undo talks about better debugging tools for your app
Tuesday, December 06, 2016 by Richard Harris

Undo is a software development company that is looking to help arm developers with the power of rewind for their many debugging struggles. They have created tools that allow developers to record, rewind, and replay application scenarios so that debugging is more efficient and effective. Located in Cambridge, United Kingdom, and born out of the founder's shed, Undo ...
---
How do we simplify east-west security? The imperative path is upon us
Monday, December 05, 2016 by Keshav Kamble

Ahhh, the endless saga of streamlining hazards around application security: let's talk about the East-West component of the conundrum. But first, it's important to clarify the variances of 'East-West' vs. 'North-South' traffic in a typical data center environment. By definition: North-South traffic is the communication that occurs between server applications deploy...
---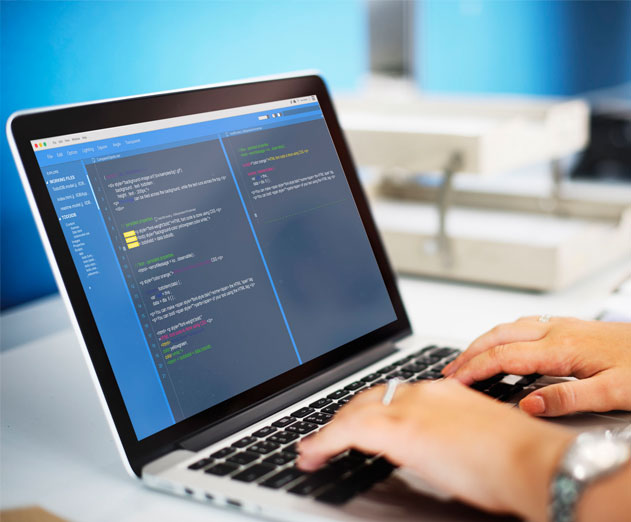 Development practices that break applications and what you can do
Wednesday, November 30, 2016 by Jim Azar

As most organizational leaders recognize at some level, the increasing dominance of web and mobile applications has completely turned the software world on its ear. The number of critical business functions that are processed via a browser or mobile device is escalating, and inaccurate results, aberrant behaviors, and security flaws can all be absurdly costly. Virt...
---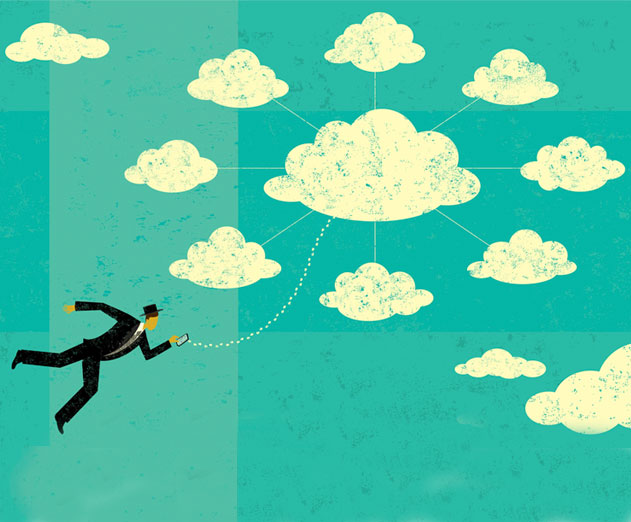 All you ever wanted to know about The Cisco Business Cloud Advisor
Monday, November 28, 2016 by Richard Harris

It's no secret - business cloud utilization is exploding today. In fact, Gartner recently predicted that by 2020, a corporate "No-Cloud" policy will be as rare as a "No-Internet" policy is today. A new Cisco-sponsored global cloud adoption study just released found further thought-provoking trends in cloud adoption. The research, spanning more than 6,100 organ...
---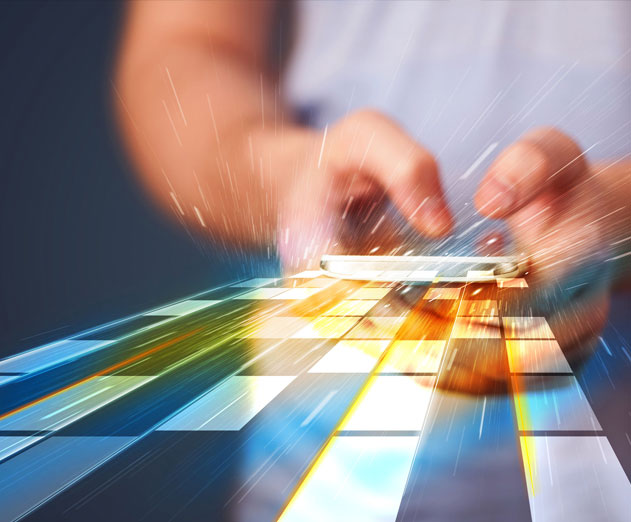 3 approaches to end user experience monitoring
Tuesday, November 22, 2016 by Sridhar Iyengar

The volume of transactions running through websites and mobile apps make customer-facing applications crucial to online businesses. If these applications perform well for their users, they generate revenue for the business. If they don't, they affect the credibility of the business, which in turn affects the overall revenue. It is therefore imperative that bus...
---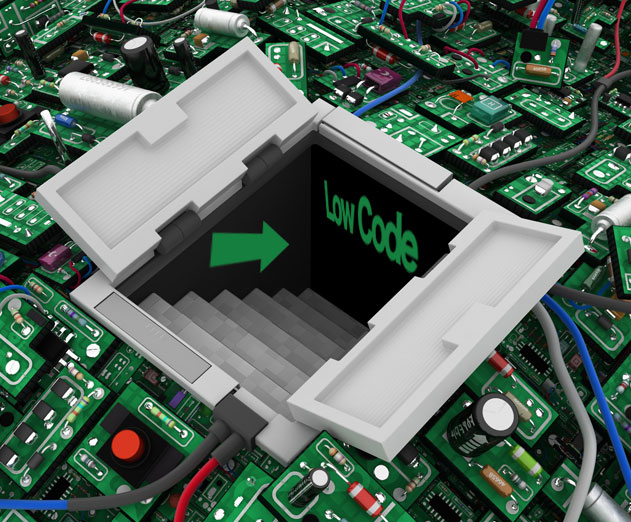 Creating a delegated development program using low code software
Monday, November 21, 2016 by Robert Duffner

How often does someone from HR, finance, marketing or another business unit come to you with a request to develop a new business application? There's an ever-growing collection of these open requests that you just can't find the time to develop. Fortunately, instead of being a roadblock to these requests, you can leverage cloud-based low-code dev...
---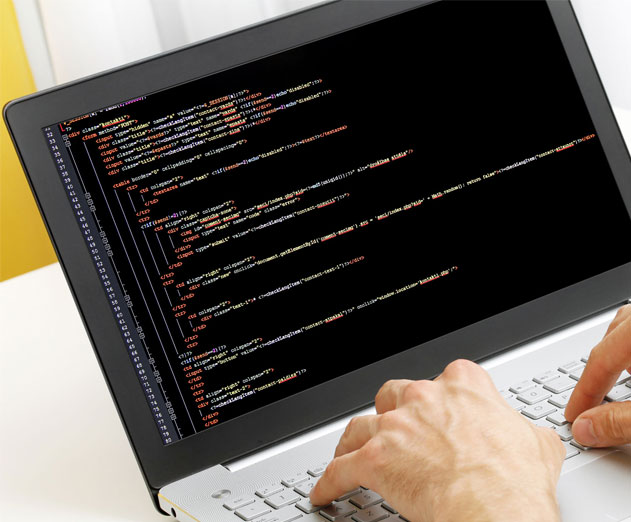 New VS plugin from Checkmarx lets DevOps teams to rapidly embed security
Wednesday, November 16, 2016 by Christian Hargrave

Checkmarx just announced a new Checkmarx plugin for the Microsoft Visual Studio Team Services platform. The new Checkmarx (CxSAST) Microsoft Visual Studio Team Services Plugin allows organizations with agile development practices to embed security into their software development lifecycle (SDLC) without the delays traditionally caused by application security t...
---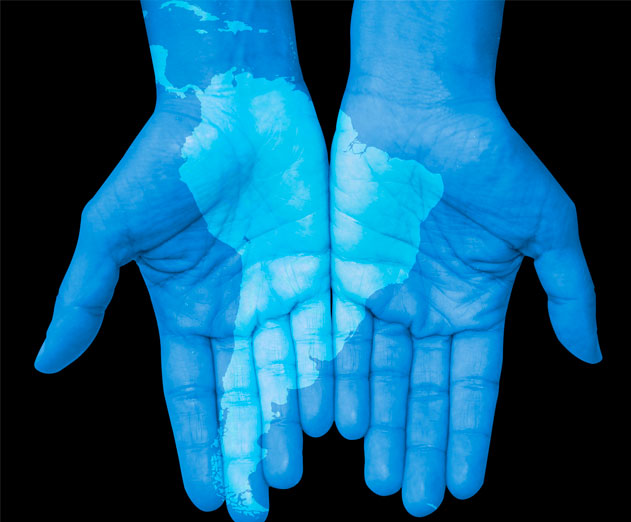 Why Nearshoring is the solution to retaining your DevOps team
Tuesday, November 15, 2016 by Alejandro Vasquez

DevOps used to be in the domain of Silicon Valley innovators. But now the concept, which emphasizes tight integration between software developers and IT infrastructure professionals, has exploded into the mainstream. In fact, Gartner predicts approximately 25 percent of Global 2000 companies will have adopted DevOps in 2016, meaning more and more teams are now...
---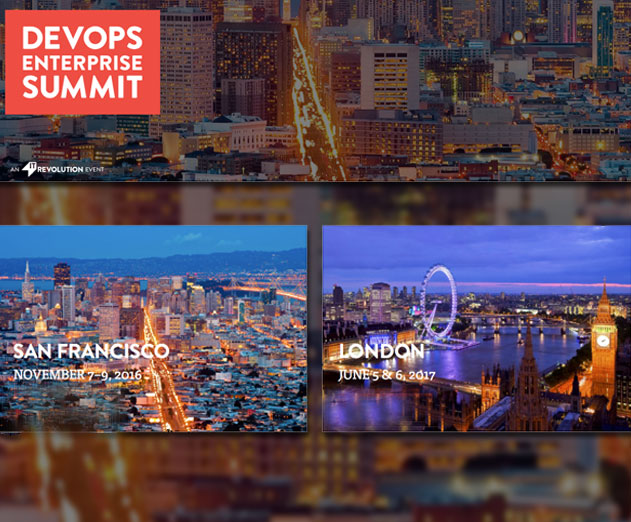 DevOps Enterprise Summit 2017 (DOES17) dates and locations announced
Tuesday, November 15, 2016 by Christian Hargrave

IT Revolution just announced the dates and locations for the 2017 DevOps Enterprise Summit (DOES17) events in London and San Francisco. The London event will take place June 5–6, 2017 at the Queen Elizabeth II Center and the San Francisco event will be returning Nov. 13–15, 2017 to the Hilton San Francisco Union Square. The DevOps Enterprise Summit (DOES) even...
---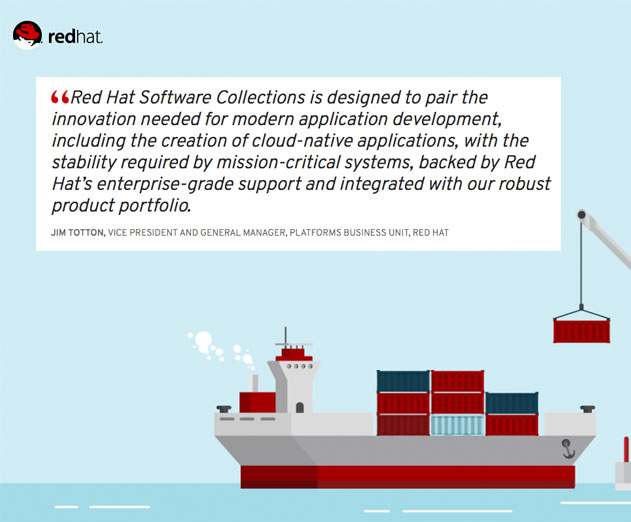 Red Hat Software Collections 2.3 and Developer Toolset 6 releases
Tuesday, November 15, 2016 by Richard Harris

Red Hat announced the general availability of Red Hat Software Collections 2.3 and Red Hat Developer Toolset 6, which provide a curated set of the latest, stable and open developer tools, languages and related technologies. Available on a separate lifecycle from Red Hat Enterprise Linux, Red Hat Software Collections and Red Hat Developer Toolset help bridge de...
---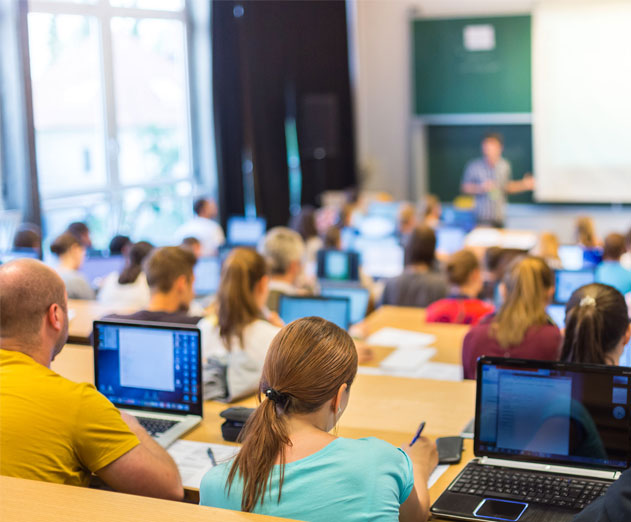 Here's a free online DevOps training program
Monday, November 14, 2016 by Michael Haynes

Axelos and IT Revolution have come together to launch a free online training program, DevOps Awareness Training, in early 2017.The aim of this pioneering program is to ensure that every IT professional, across a diverse range of organizations, has access to world-class training based on the principles of DevOps. The goal is to create value for customers with s...
---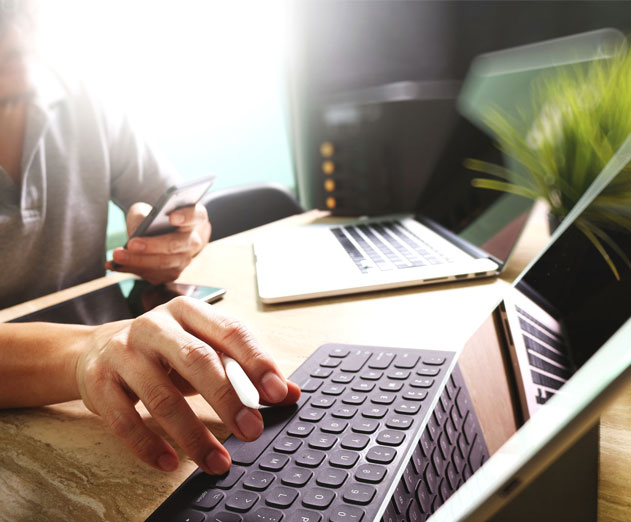 Should you buy or build a mobile app for your business?
Friday, November 11, 2016 by Glenn Chenier

The question of whether a company should Buy or Build a mobile app for their business is often portrayed as a binary choice between picking an off-the-shelf app/solution, or building a custom solution from scratch, using an in-house developer team or contracted 3rd party. The Build vs Buy landscape has many more options. Organizations looking to adopt a m...
---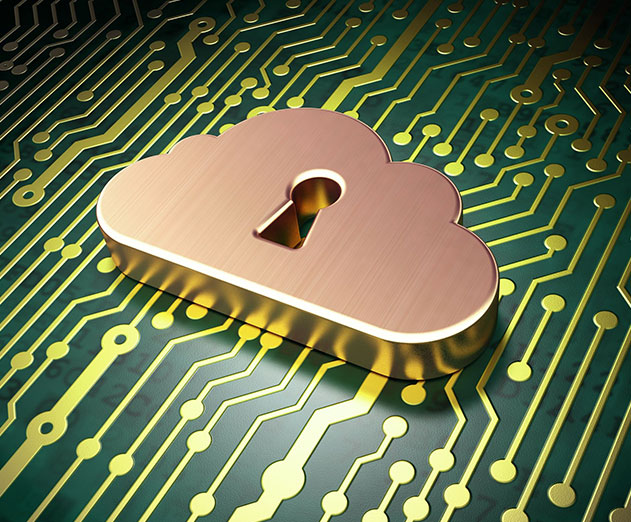 What happens to security when your apps go to the cloud
Wednesday, November 09, 2016 by Richard Harris

When Marc Andreessen wrote, "software is eating the world," he meant that every business is literally turning into software. The problem is that every line of code you write makes you easier to attack. Historically, we dealt with security by putting up walls and scanning. But the complexity of modern software environments has made these approaches ineffective ...
---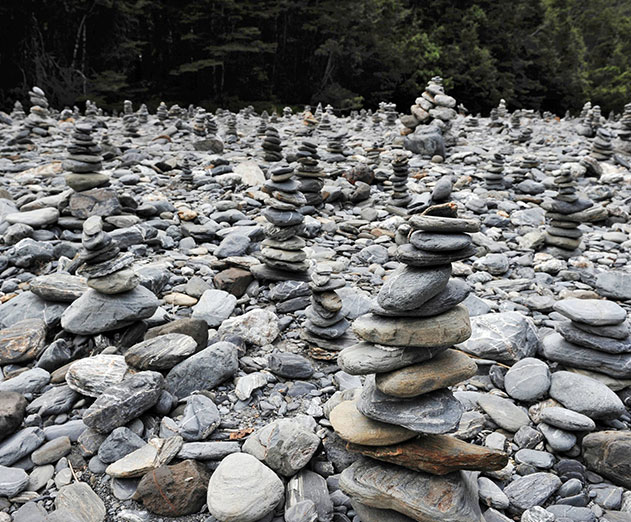 There has never been a better time to be a Salesforce developer
Tuesday, November 08, 2016 by Richard Harris

Trailhead is Salesforce's interactive learning environment for all app creators, enabling them to master in-demand Salesforce skills through free hands-on training.We spoke with Sarah Franklin, senior vice president of developer relations and general manager of Trailhead at Salesforce, about a report released on the size of and job opportunities in the Salesforce ecosys...
---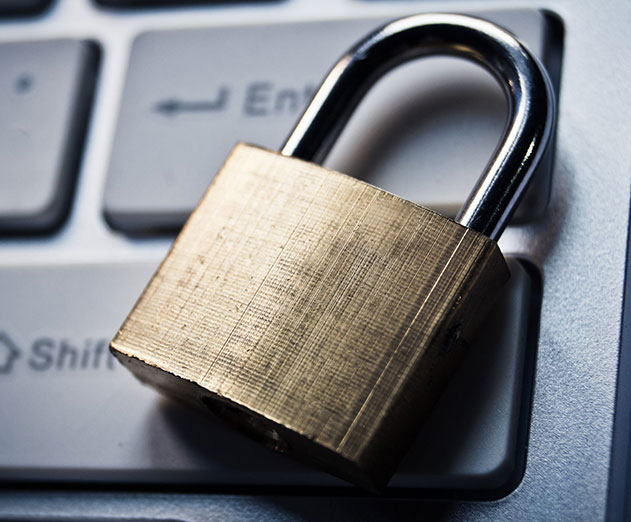 Intel Security Enhances Unified Defense Architecture
Thursday, November 03, 2016 by Michael Haynes

Intel Security has announced an enhanced unified defense architecture designed to empower organizations to more effectively protect a new digital economy of trust, time and money. No longer is our economy a physical one, but one of connected networks and systems where cybercriminals have put us on the defensive. This new second economy, has put us in a world where ...
---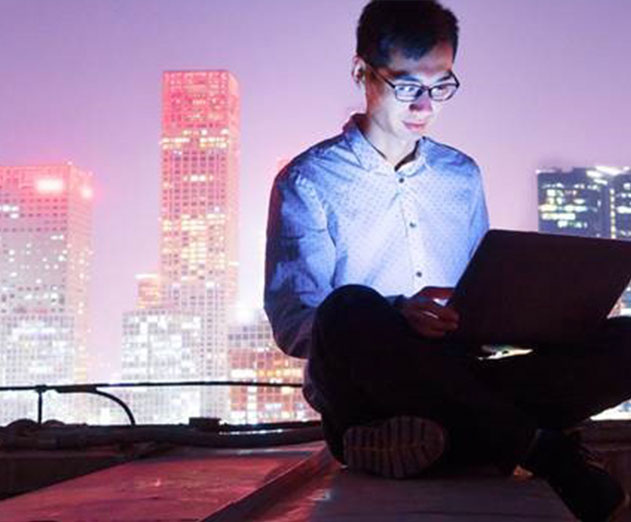 Axway just released AMPLIFY so you can run and scale API-enabled services
Thursday, November 03, 2016 by Richard Harris

Axway, a catalyst for transformation, has introduced Axway AMPLIFY, a new data integration and engagement platform that empowers organizations to unlock business value from a vast array of data sources to transform the customer experience. Developers, architects and administrators can use AMPLIFY for everything they need to power their unique inventions, from apps, conn...
---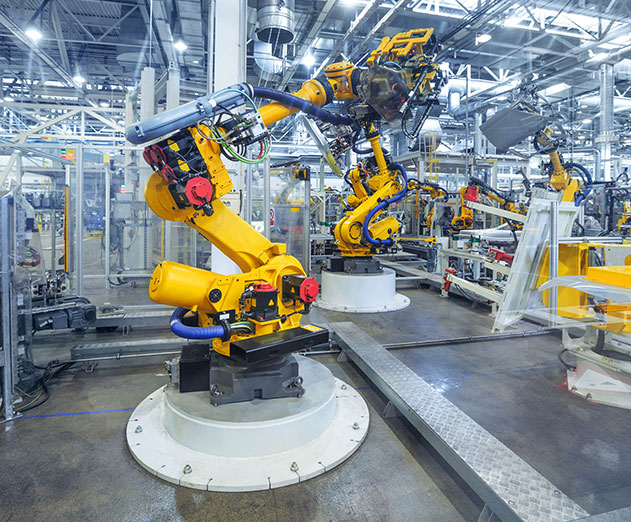 Why release automation is critical in the application lifecycle
Wednesday, November 02, 2016 by Richard Harris

We all know application release automation is a growing area in DevOps, and Gartner has finally acknowledged that by issuing a brand new Magic Quadrant. The Gartner Magic Quadrant for Application Release Automation states that this market is poised for growth, with a projected CAGR of 20% through 2020.CA Technologies was recently named a leader in the report for its CA ...
---