enterprise mobility news search results
Developer news items we found relating to enterprise mobility
100 results
---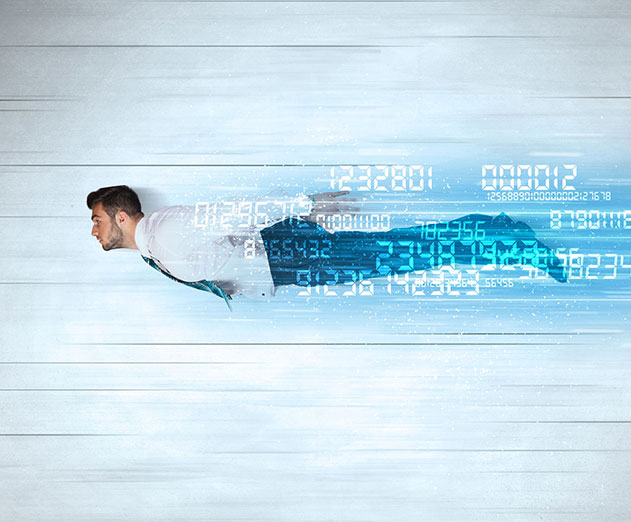 The impact of fast data on the modern application stack
Monday, October 09, 2017 by Richard Harris

Lightbend has announced its Fast Data Platform to help operationalize applications built for streaming data use cases. The new distribution aims to support how organizations design, build and run fast data applications, as new use cases like Real-Time Decisioning, Real-Time Personalization, IoT and others evolve the big data requirements from its legacy batch/Hadoop roo...
---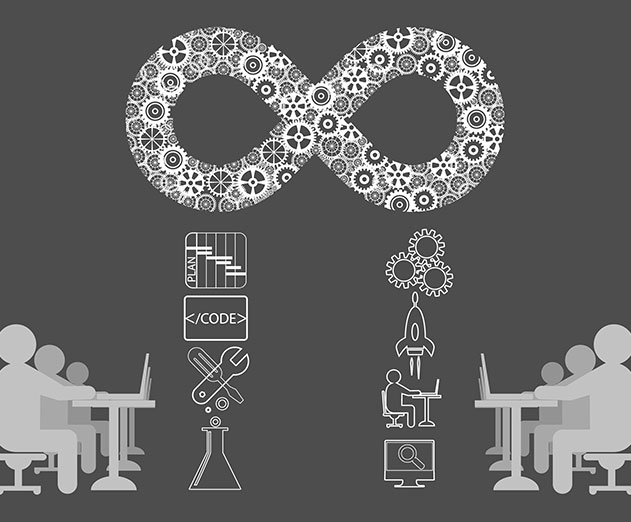 Making the DevOps DNS Connection
Friday, August 25, 2017 by Kimberly Lacerte

What is DevOps and why has the DevOps model become so popular? It is an approach to development that saves money and increases efficiency. It results in faster development cycles, fewer errors, and not as many pricy code fixes post-deployment. In contrast to the previous Waterfall model, DevOps aims for continuous development and deployment. To achieve this, organizatio...
---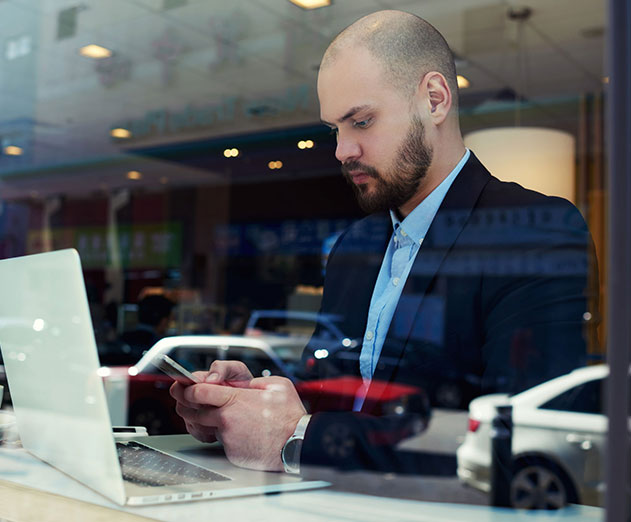 Kony gauges the state of apps in the enterprise
Tuesday, July 25, 2017 by Richard Harris

More businesses are realizing the importance of mobile apps, but are discovering deploying and managing apps in their business is not as easy as they had thought. To gauge the state of apps in the enterprise, Kony, Inc., an enterprise mobility and digital applications company, partnered with Wakefield Research. The global survey of more than 1,000 line-of-business execu...
---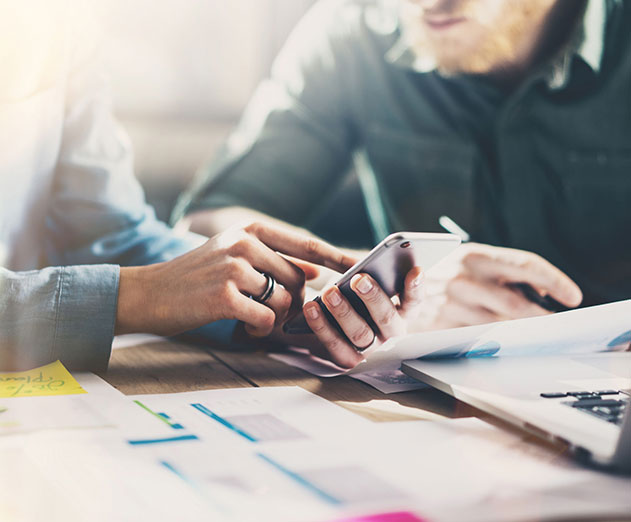 Enterprises struggling to manage the chaos of mobile transformation
Friday, July 07, 2017 by Christian Hargrave

Despite the exponential growth of connected devices globally, enterprises are struggling to manage the chaos of mobile transformation, especially where mobility is critical to their business. That's according to new research from SOTI which identified the views of senior executives and remote workers around the globe. Commissioned by SOTI a global study was carried...
---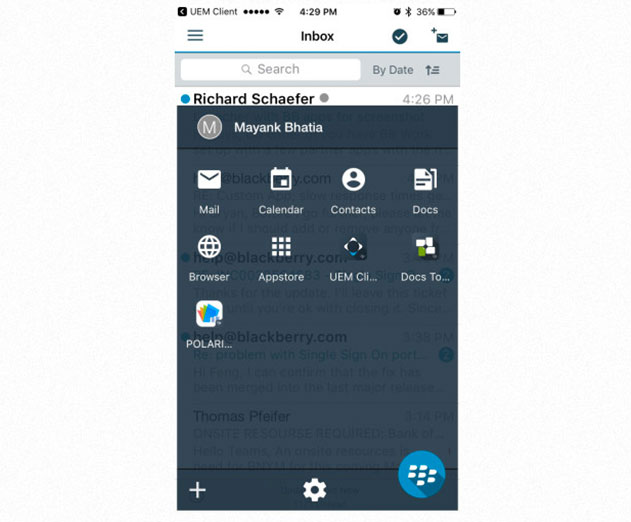 The BlackBerry Dynamics Launcher makes enterprise mobility relevant
Monday, June 05, 2017 by Richard Harris

Appdome, a cloud hub for mobile app integration, has announced the expansion of its automated service for BlackBerry Dynamics to include the BlackBerry Dynamics Launcher. The launcher offers a secure mobile desktop as an overlay to mobile apps, making business apps and tasks easily accessible and actionable in one place. Appdome now allows enterprise users - developers ...
---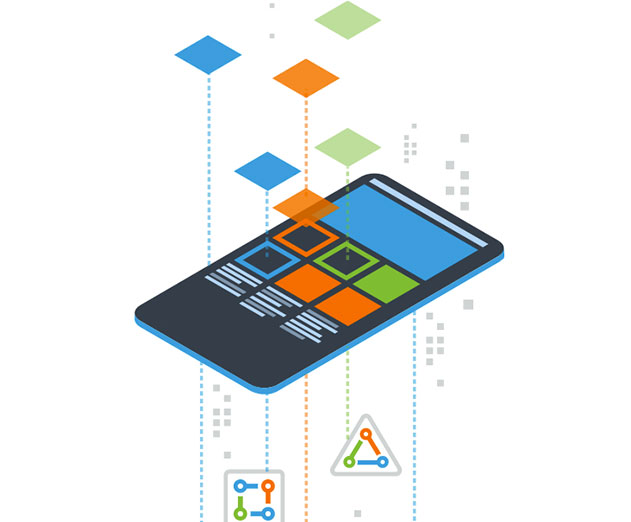 Diebold Nixdorf and Kony form strategic partnership
Friday, May 26, 2017 by Christian Hargrave

Diebold Nixdorf, provider of connected commerce, announced a strategic partnership with Kony, Inc., an enterprise mobility and application company, to offer white label mobile application solutions for financial institutions and retailers. The next generation mobile application suite - DN Mobile - will enable a unified and highly personalized experience by leveraging cr...
---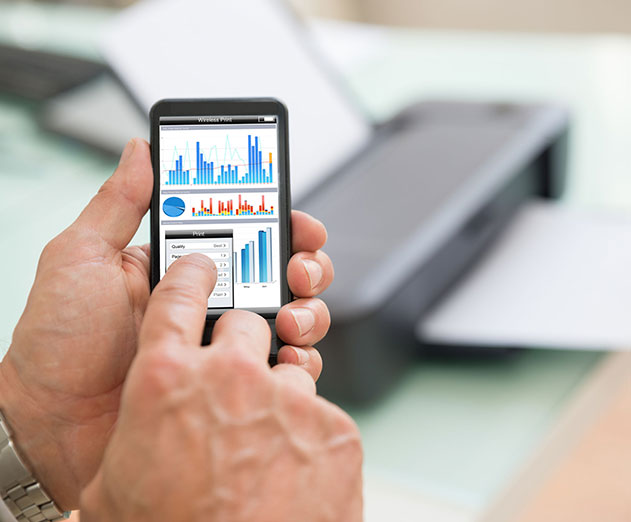 Get mobile printing up and running: What CIOs need to know
Wednesday, May 24, 2017 by Brent Richtsmeier

Enterprise workplace infrastructure is changing. Gartner found that total mobile sales into the enterprise globally are greater than 200,000 per year, while PCs are half that. The PC installed base has been on a steady decline since 2014, while the mobile installed base is on the rise - meaning mobile is set to surpass the PC installed base in 2017.However, even as more...
---
Becoming a citizen developer
Thursday, April 06, 2017 by Richard Harris

Editors note: Guest submission by Oren Ariel, CTO and Cofounder, CaprizaThe latest numbers show that the Personal Computer market shrank another 6% in 2016, the third consecutive year of slowing sales. Smartphone sales continued to grow, and internet traffic from mobile devices actually exceeded traffic from PCs for the first time in October of 2016. Mobile is the new e...
---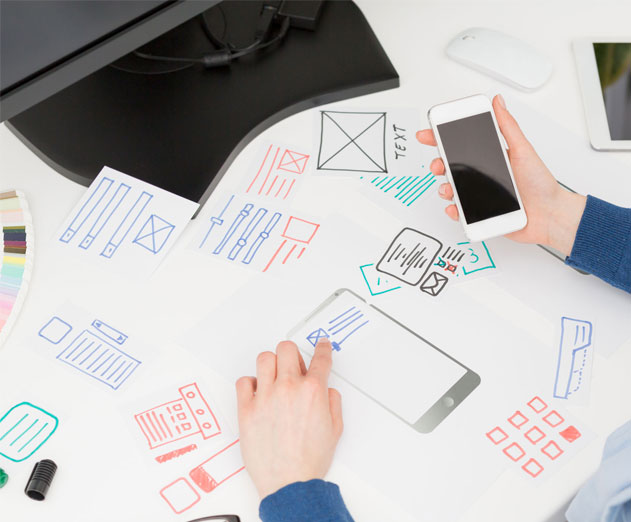 The contextual UX and why it matters
Tuesday, April 04, 2017 by Richard Harris

Editors note: Guest submission by Holger Fritzinger, Vice President, Head of Solution Management Mobile Apps & Platform at SAP AGIn a report from Forrester Research, Maximizing the Impact of Digital Transformation, the analyst firm shares that 82 percent of respondents believe mobile is the face of digital transformation. Enterprises look at mobile as an integral pa...
---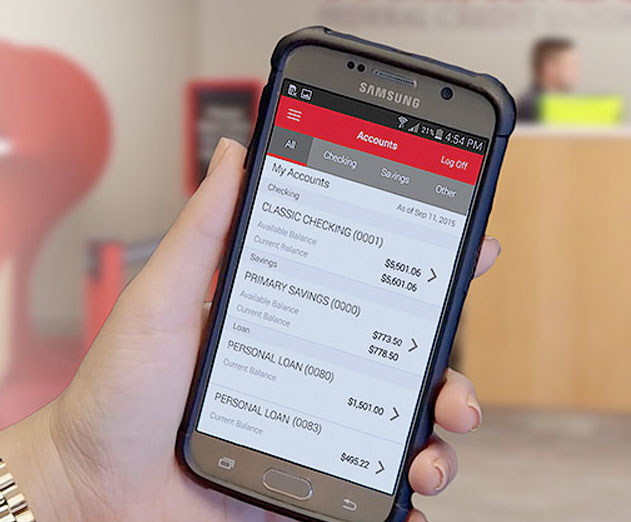 Forrester Research names Kony as one of the top 11 in Low Code
Tuesday, March 28, 2017 by Christian Hargrave

Kony, Inc., an enterprise mobility and applications company, has announced it has been named a "Leader" in Mobile Low-code Development Platforms by independent research firm Forrester Research, Inc. Based on the in-depth evaluation, Kony achieved the highest score possible in 14 strategy and current offering criteria, including Declarative UX Tooling, Integration, Repor...
---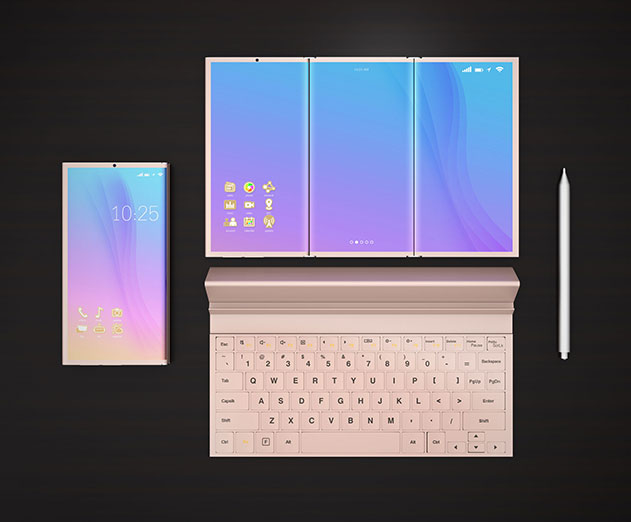 Radicle new flexible screen devices coming in a rush
Friday, March 24, 2017 by Richard Harris

Smartphones which unfold to become tablets, adjustable curved TVs and pop-up presentation screens are just some of a radical new wave of product concepts made possible by advances in flexible display technology, highlighted in the latest research report from Futuresource Consulting. Currently, the industry is in a phase of 'limited flexibility', commonly referred to as ...
---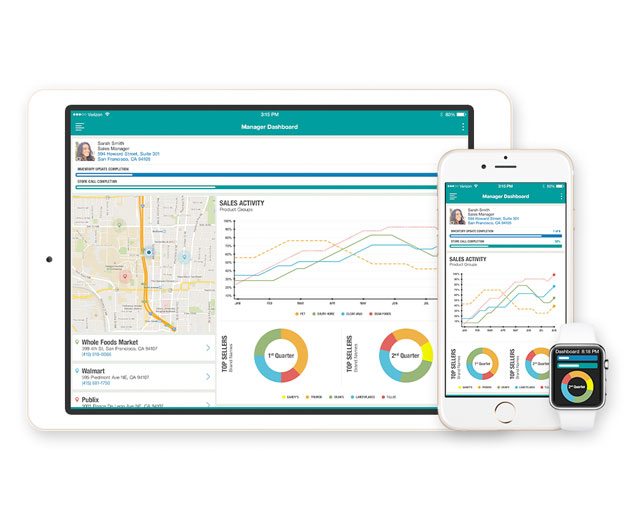 SmartUX 5.0 released so you can make low-code apps even faster
Thursday, March 23, 2017 by Christian Hargrave

PowWow Mobile, the enterprise mobility platform that lets you create apps, has announced the latest release of its SmartUX Platform version 5.0. The new enhancements will simplify collaboration between IT and business teams through new levels of speed, visibility, and controls. SmartUX 5.0 is the most powerful platform for the rapid design and deployment of enterprise m...
---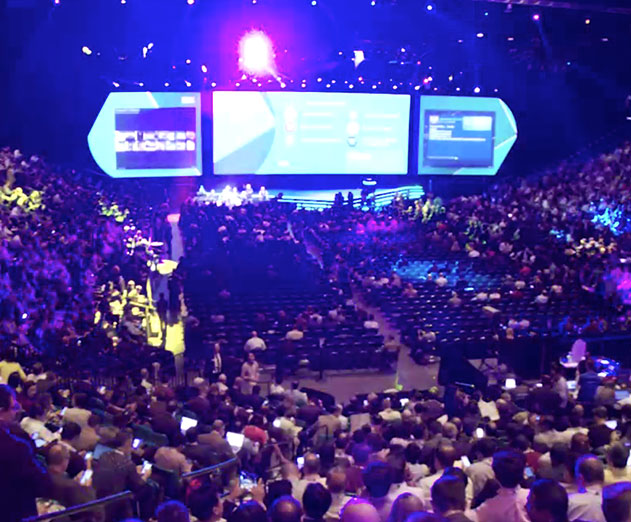 What's happening at IBM Interconnect 2017
Monday, March 20, 2017 by Richard Harris

At IBM Interconnect, IBM's largest cloud computing event of the year, they have announced a whole laundry list of new news items - like client adoption, tech breakthroughs and work they are doing to arm the next gen of cognitive developers. Here's a brief overview on what you might be missing at their latest event:IBM Cloud announcementsNew software and services designe...
---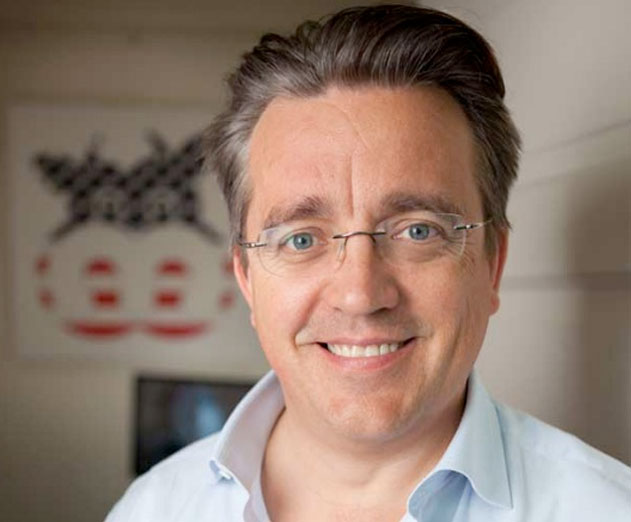 Explaining what AIOps is and why it matters to developers
Monday, March 13, 2017 by Richard Harris

We recently spoke with Phil Tee, CEO of Moogsoft to learn more Algorithmic Intelligence, (the "AI" in AIOps). What is AIOps you say? It's a new category defined by Gartner research that is an evolution of what the industry previously referred to as ITOA (IT Operations and Analytics).It seems we have reached a point where data science and algorithms are being successfull...
---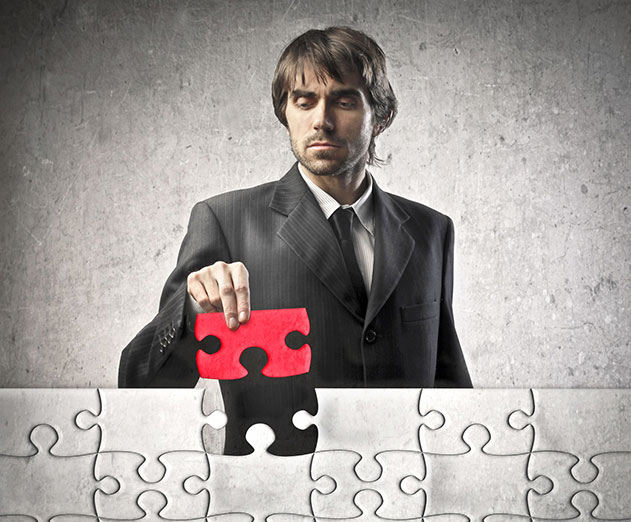 How to integrate business priorities into the DevOps process
Wednesday, March 08, 2017 by Anaud Ganpaul

The business case for enterprise mobile applications is in crisis. Enterprises increased their spend on mobile application development to more than 10% of their overall budgets in 2016, yet fewer than 1% of mobile apps are successful, according to research firm, Gartner.To address this disturbing trend, enterprises are re-envisioning their mobile application development...
---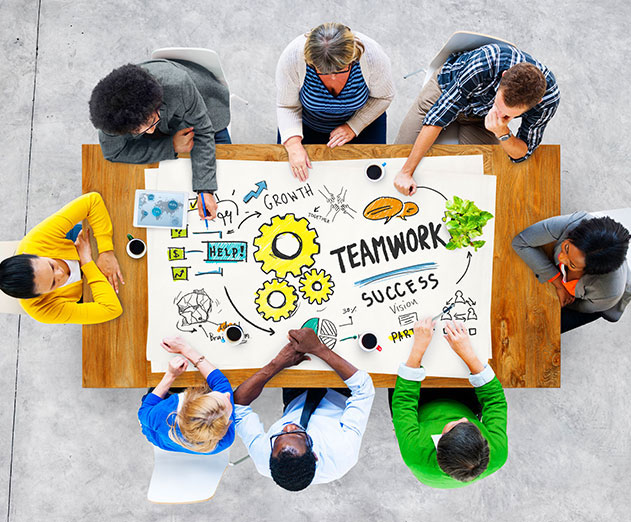 Enterprise mobility is a team sport
Friday, March 03, 2017 by Christian Hargrave

Sports teams - from youth to the pros - are comprised of many individuals with various skill sets and talents. Yet when you hear championship teams and elite caliber athletes talk about success, their stories always boil down to a single commonality: the importance of the team. As Michael Jordan once famously said, "talent wins games, but teamwork and intelligence win c...
---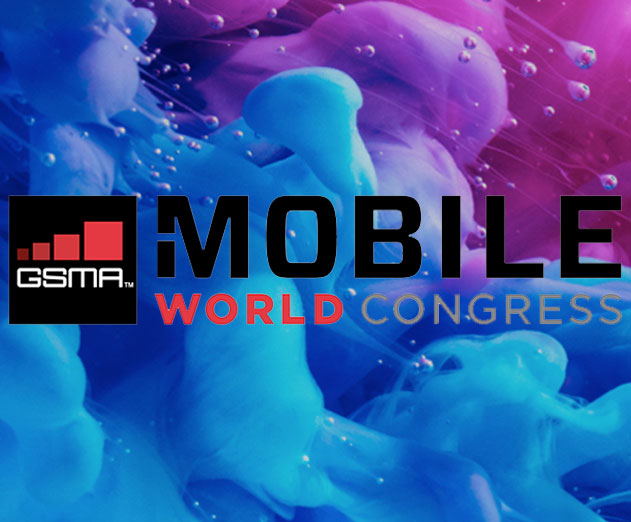 All eyes on Mobile World Conference 2017
Wednesday, February 22, 2017 by Richard Harris

As all eyes turn to the Mobile World Conference (MWC) in Barcelona this month (27 February - 4 March, 2017), Ovum's analyst team have gathered their views regarding what they expect to see at the world's largest and most highly regarded mobile industry event.A key theme, which recurs throughout the report is the belief that MWC 2017 will mark a further shift in the evol...
---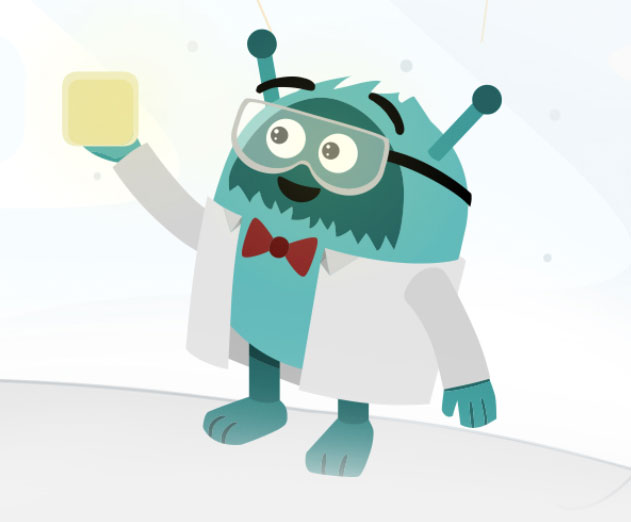 Appdome launches app publisher service
Monday, February 20, 2017 by Richard Harris

Appdome just announced the launch of its new service for app publishers. Appdome for App Publishers is a SaaS-based extension to the their platform that allows commercial app developers to make apps available for "one-click" integration using Appdome's Fusion technology. Commercial apps will be listed in a private catalog, accessible solely by their customers. The new s...
---
Enterprise BYOD post holiday woes
Tuesday, January 24, 2017 by Mitch Black

Bring Your Own Device (BYOD) programs are a constant enterprise challenge. For unprepared organizations, the holidays can be especially difficult.Christmas to New Year's Day is typically a peak time to purchase and/or download apps, so how can your enterprise effectively enroll an influx of new users and devices without compromising program security? While the recent ho...
---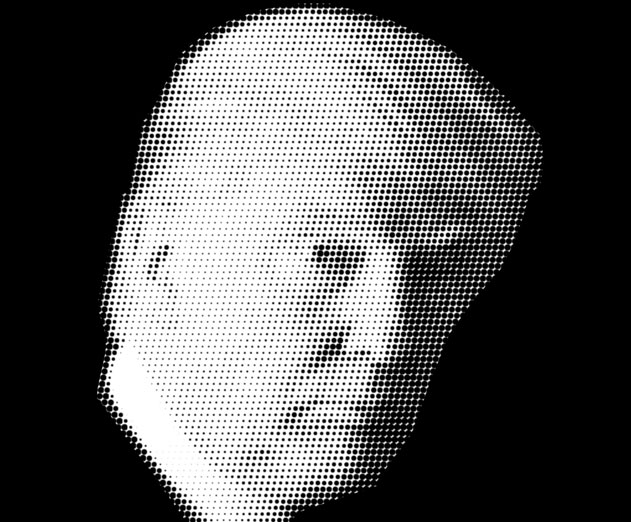 How Trump will affect the technology industry
Friday, January 20, 2017 by Gary A. Griffiths

To many, it seemed like we'd never make it to 2017. After a bruising presidential campaign, perhaps the longest in electoral history. But here we are, our first true, post-election year in eight years. For me, these years are always fun, with soaring hopes dashed and ill tidings avoided. Moreover, it's during these post-election years that we quietly return to the ...
---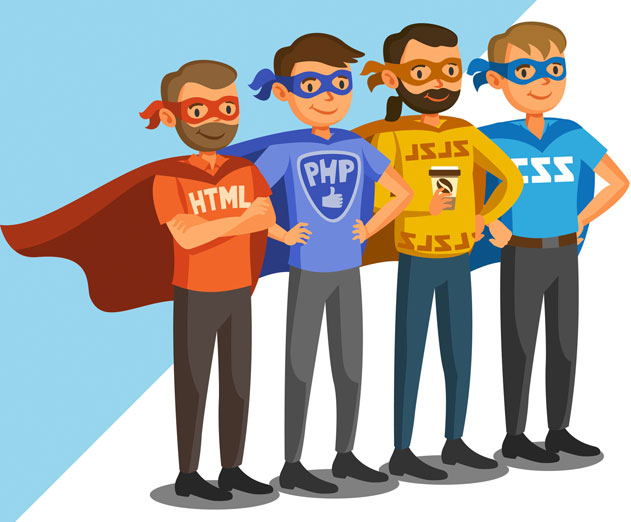 QuickBase predicts that developers are going to be redefined in 2017
Thursday, December 29, 2016 by Richard Harris

Editors note: 2017 Predictions from John Carione, Product and Corporate Marketing Leader at QuickBase Agility 2.0: a new era of decision-making in the enterprise emerges. Agile methodologies have completely changed how companies evaluate and implement technology solutions. In 2017, we'll see a new wave of agile thinking enter the ent...
---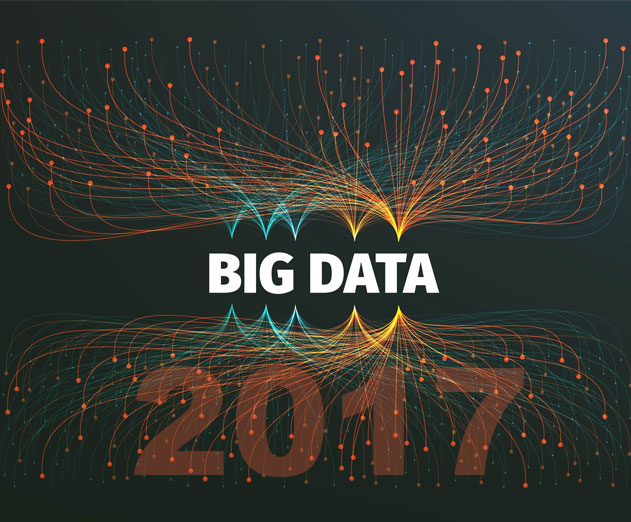 Big Data predictions for 2017
Tuesday, December 27, 2016 by Richard Harris

Editors note: Predictions by Kunal Agarwal, CEO of Unravel Data In 2017 Big Data will begin to cross a chasm into the mainstream, in large part resulting from the popularity of Hadoop and Spark. Companies will use Big Data for mission-critical needs when running their data stacks. These are the same companies that once had issues with the security threat ...
---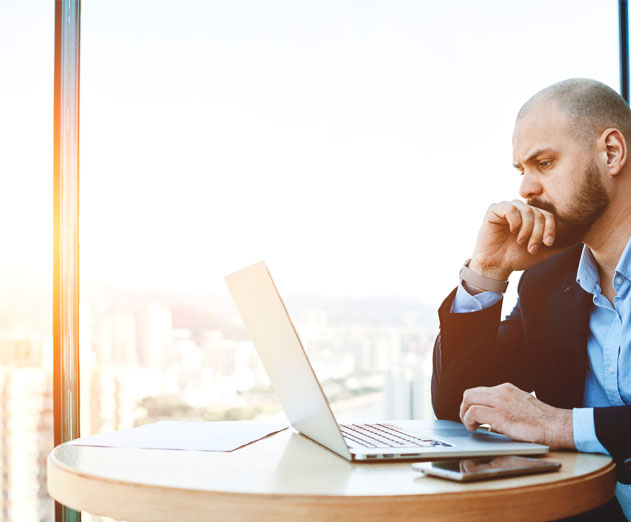 Enterprise mobile demand will outstrip IT's capacity to deliver in 2017
Monday, December 26, 2016 by Richard Harris

Editors note: 2017 predictions from Yuval Scarlat, CEO and Co-Founder, CaprizaA shortage of mobile developers and designers spawns a wave of mobile "citizen developers." Demand for enterprise mobile apps continues to surge, and analyst firms like Gartner have predicted that enterprise mobile demand will outstrip IT's capacity to deliver by a factor of 5 through 2018. Mo...
---
Predictions from Red Hat for 2017
Saturday, December 24, 2016 by Richard Harris

Catching up with Red Hat's mobile team on what they're expecting to see in mobile and IT in 2017.1. Prediction: Mobile goes mainstream as part of enterprise application strategy that hinges on containers, DevOps, and microservices. There are more mobile devices in circulation than the global population and mobile searches now outstrip those from PCs; mobile can no ...
---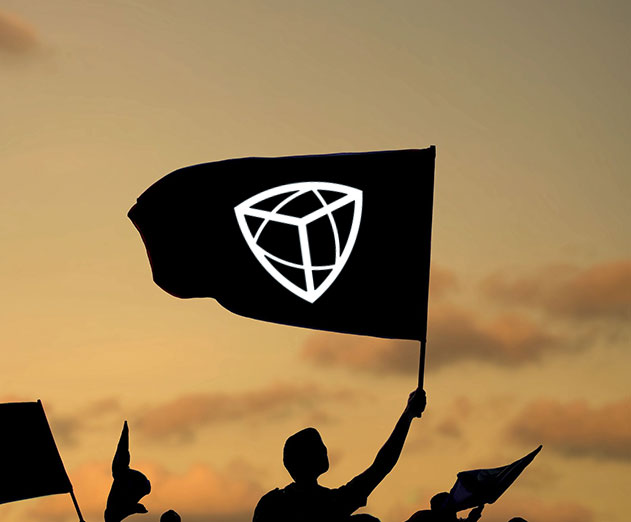 How cloud platforms are revolutionizing enterprise apps
Friday, December 16, 2016 by Michael Haynes

A new ecosystem of innovative robust enterprise applications has grown up around cloud platforms and companies that exploit these apps report achieving significant competitive advantages, says a new white paper from The FactPoint Group and ICIX. In particular, forward-looking businesses are using these new solutions running on the Salesforce App Cloud platform to replac...
---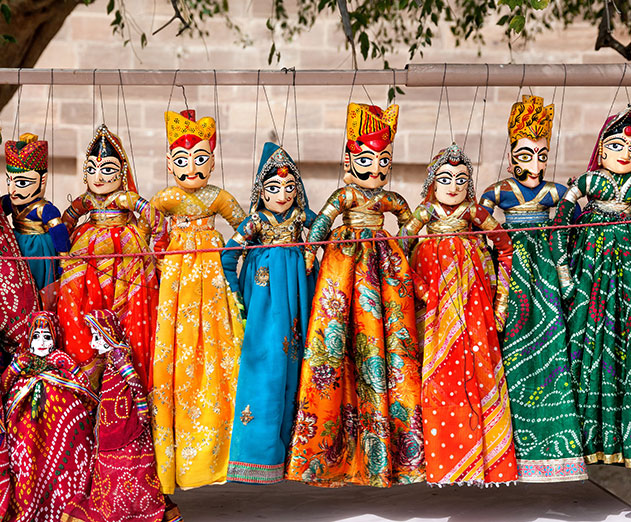 How to defend yourselves against a DevOps project failure
Thursday, December 15, 2016 by Richard Harris

Software can be the difference between success or abject failure for a business. Organizations that understand this reality are increasingly turning to more advanced failover processes to ensure greater software quality to their customers. That's why Puppet has announced the availability of Puppet Enterprise 2016. This latest product is introducing automated high availa...
---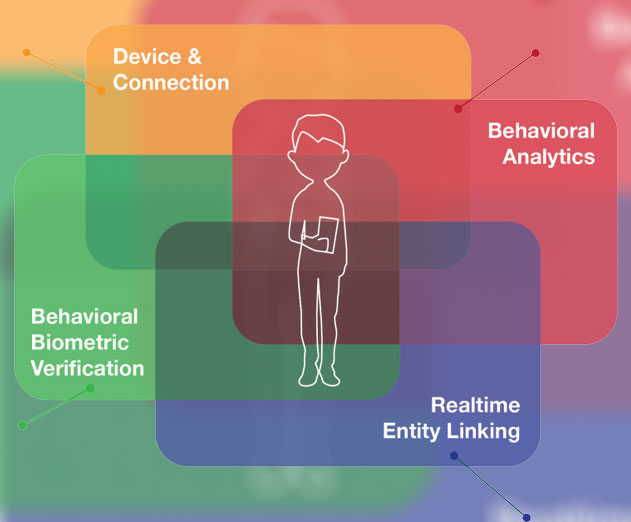 What's so tricky about Android security anyway?
Monday, December 12, 2016 by Don Duncan

Android authentication can be a tricky business because it can help identify the user, but it can also open the door to hackers at the same time. It all comes down to the device administrator access which comes with a lot of benefits like. Device administrator access provides complete device management access rights that include creating and managing poli...
---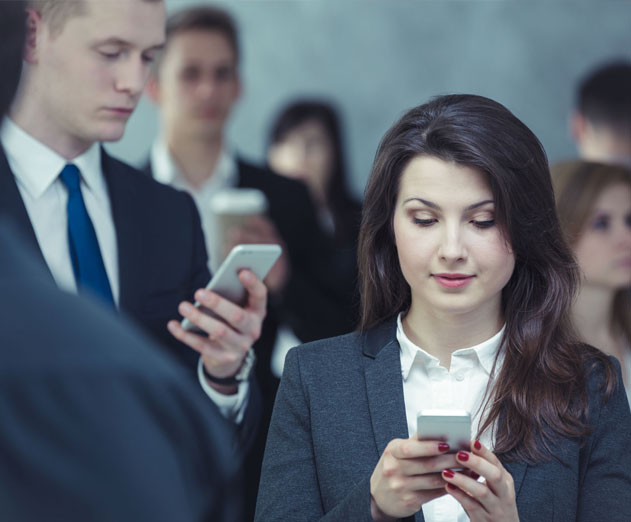 What IBM says were the shifts in enterprise mobility throughout 2016
Saturday, December 10, 2016 by Richard Harris

As companies continue down the road of mobile enterprise application development to improve their software infrastructure, many are left wondering if it is the correct step to take. "What makes a good enterprise software?" and "How can I take advantage of the newest trend?" is on the minds of many businesses constantly.We sat down with Phil Guido, General Manager at IBM...
---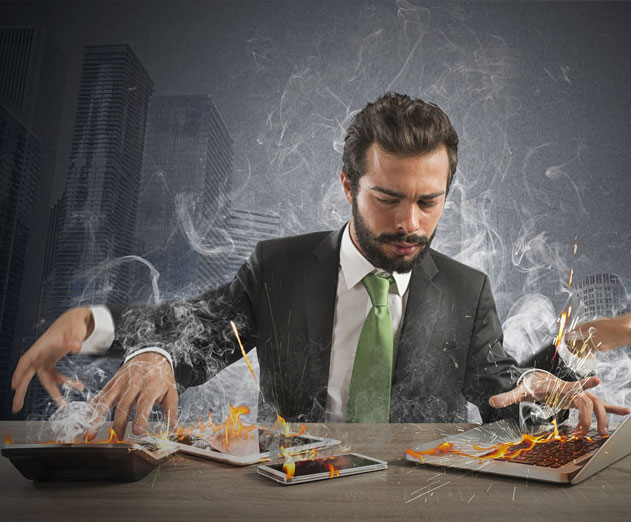 Zero code development is helping ease the pain of app development for some
Tuesday, November 22, 2016 by David Basil

At one end of the enterprise mobility spectrum is the field, where workers use apps to meet demands of those at the other end: managers who are finding more inventive ways to use the information in operations, customer service and sales as business intelligence that drives the bottom line. In between is Information Technology (IT), which gets demands ...
---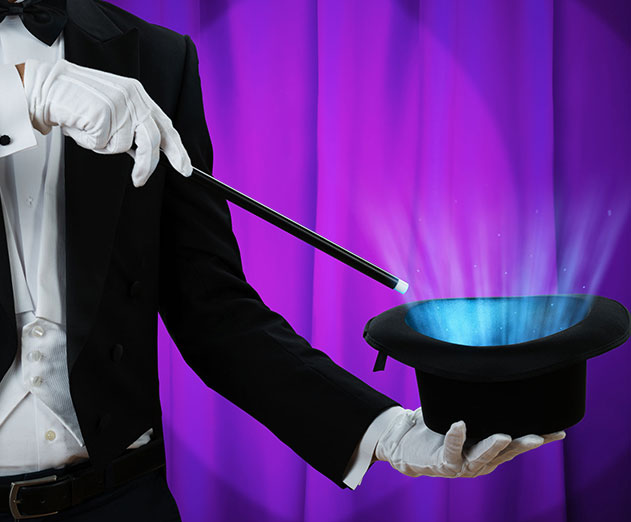 Magic xpa 3.2 launches to feed your RAD beast
Thursday, November 03, 2016 by Christian Hargrave

Magic Software Enterprises just announced the latest version of its rapid application development platform, Magic xpa 3.2. The code-free Magic xpa Application Platform provides an easy-to-use, highly-productive and cost-effective development environment that lets organizations and ISVs quickly create multi-channel mobile and desktop business apps. Enhancements in the Ma...
---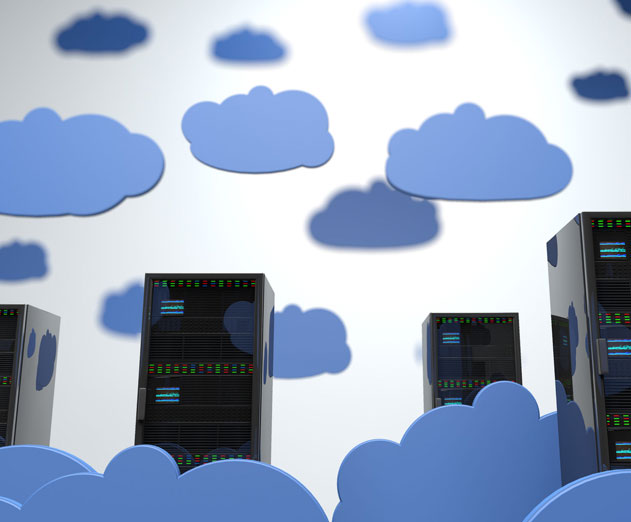 Why developers benefit when implementing a cloud backend into apps
Wednesday, October 26, 2016 by Richard Harris

The popularity of enterprise mobile app development has boomed across many industries as businesses have identified mobility as a key agent in their digital transformation efforts. As mobile application demand has risen, app developers are exploring new ways to simplify mobile app development and management. Enter cloud backend.We recently sat down with Ashruti Singh, P...
---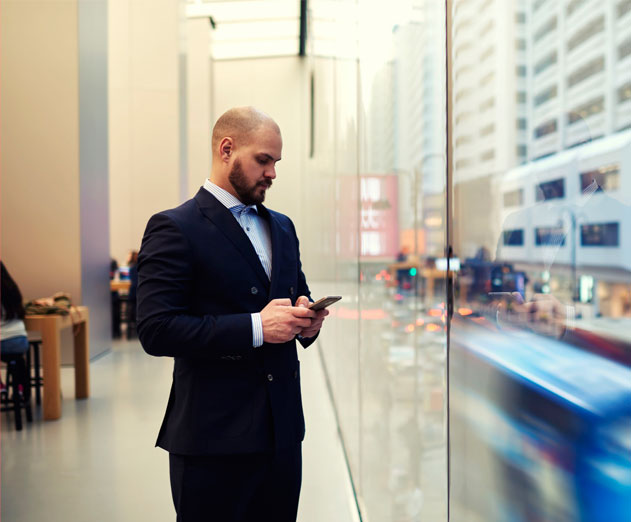 Why European Enterprises Risk Failure with Mobility Basics
Wednesday, September 28, 2016 by Michael Haynes

In a new study, conducted by SOTI in collaboration with industry analyst firm Ovum, found fundamental failings and regional inconsistencies are playing havoc with European enterprises working to adopt mobility for strategic gains and derive value from mobile investments. Half of European businesses are failing to impose basic enterprise mobility management (EM...
---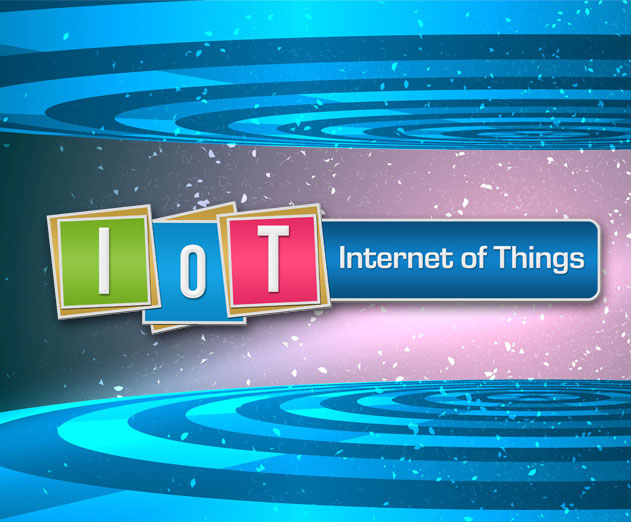 The Future of IoT
Monday, September 26, 2016 by Amit Arora

"There will be 34 billion devices connected to the internet by 2020" as per Business Insider report. "By 2020, there will be close to 10 million Internet of Things developers" predicts Vision Mobile. IoT space is surely booming in leaps and bounds. However, some questions that need an answer include what all it has in store for us in future? How would IoT affect the way...
---
How Rapid Application Development is Changing Everything
Saturday, September 24, 2016 by Richard Harris

I admit it, every time I hear the word RAD I go back to the 80's when BMX freestyle was at it's peak (I still own my beloved GT Performer)! But the RAD we are talking about here is "Rapid Application Development" (RAD), that used to be something reserved for making quick apps with minimal code input, little functionally, and that you did not intend on maintaining f...
---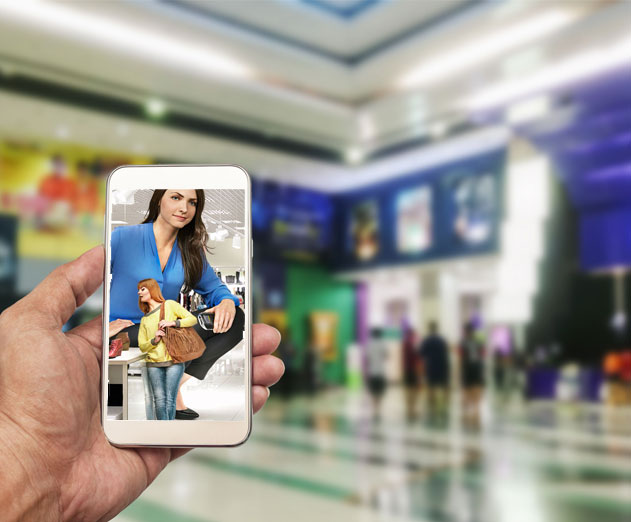 Discussing Android OS in the Enterprise With Zebra Technologies
Tuesday, September 06, 2016 by Richard Harris

We recently spoke with Bruce Willins, engineering fellow at Zebra Technologies, to discuss the versatility and power of the Android OS and how it's used at an enterprise level in retail, manufacturing, supply chain and more. ADM: Who is Zebra Technologies and what does the company do? Willins: At Zebra, we make businesses as smart and connected...
---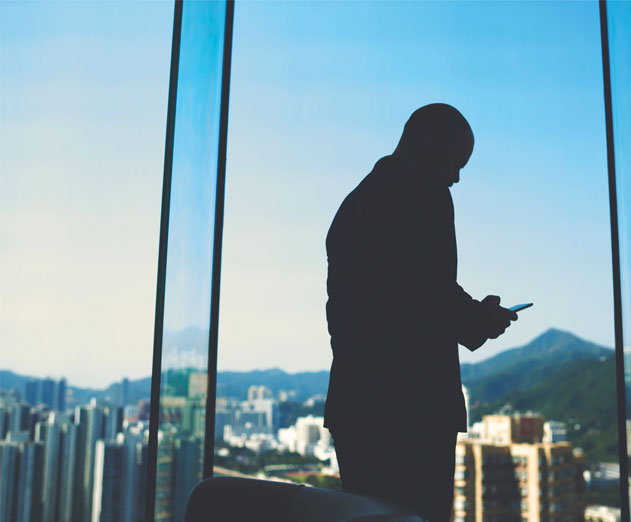 Five Must Haves for Mobile App Success in the Enterprise
Tuesday, August 02, 2016 by Renu Upadhyay

From Facebook Messenger's bots to the recent Pokémon Go craze, mobile apps are becoming the vehicles for some of the most disruptive consumer technologies today. Yet, enterprise mobile innovation continues to lag behind. As Gartner reported in June, the average mobile enterprise application development budget is actually shrinking.The enterprise mobile apps ma...
---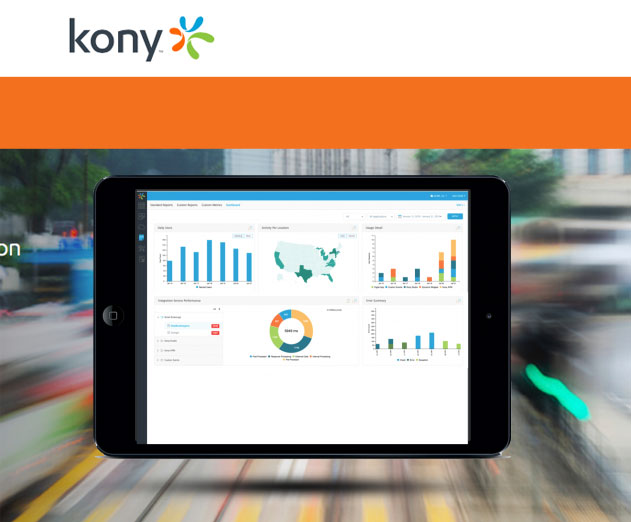 Kony MobileFabric Release Offers New Microservices and Object Services Technology
Thursday, July 28, 2016 by Richard Harris

Kony has released the latest edition of its MobileFabric platform, the company's mobile middleware solution designed to be used to rapidly build mobile backend applications. This release, MobileFabric 7.0, offers a new model-driven approach to mobile app development using microservices and includes object services that make it easier and cheaper to develop, maintain and...
---
SOTI Brings Enterprise Mobility Management to AppConfig Community
Thursday, July 14, 2016 by Richard Harris

SOTI has announced they are joining the AppConfig Community which offers common standards provided by operating system vendors for enterprise app development and deployment. SOTI offers an Enterprise Mobility Management (EMM) solution for a broad range of mobile devices and connected business workflows, including smartphones, tablets, PCs, laptops, digital sig...
---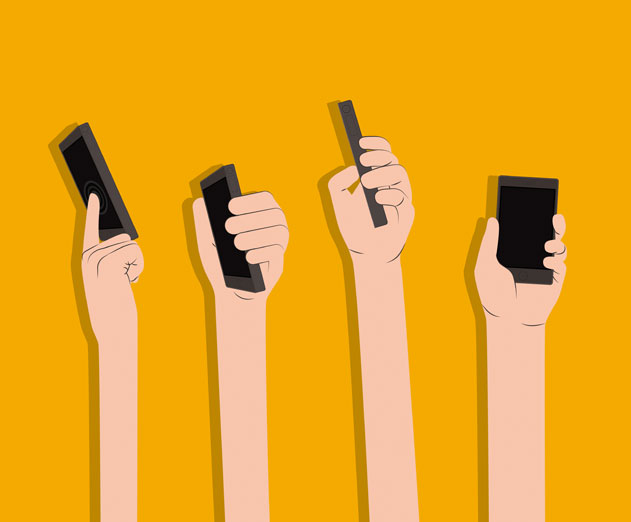 The Impact of BYOD on Developers
Friday, July 01, 2016 by Mitch Black

From Security Research Labs breaking into a phone within seconds on 60 Minutes earlier this year to the Apple/FBI debacle, it's increasingly clear that enterprises have varying levels of device security protocols in place. Surprisingly, the responsibility of ensuring vital data remains secure, especially as BYOD policies and a mobile-first workforce become the norm...
---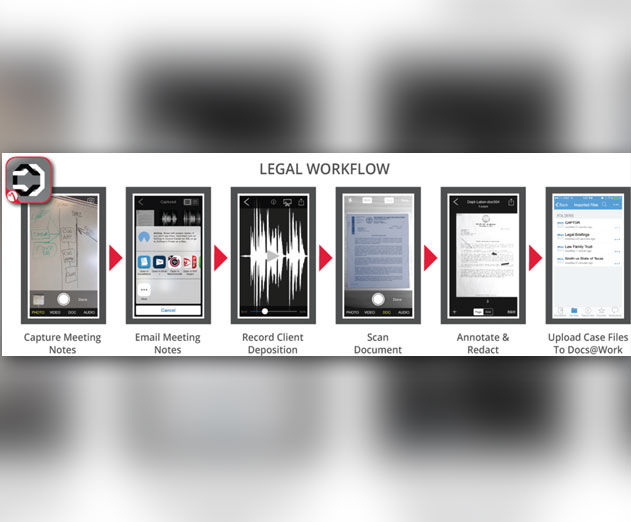 IT Governance of Sensitive Files on Corporate and BYOD Mobile Devices
Monday, June 20, 2016 by Jeff Steuart

Mobile content has brought new agility and efficiency to just about every enterprise. "Mobile communication and collaboration is accelerating and improving enterprise productivity and growth like no other universal technology since the dawn of the Web 25 years ago," says Josh Bohls, Founder, Inkscreen. But these advantages come at a cost.Says Bohls, "Ask any o...
---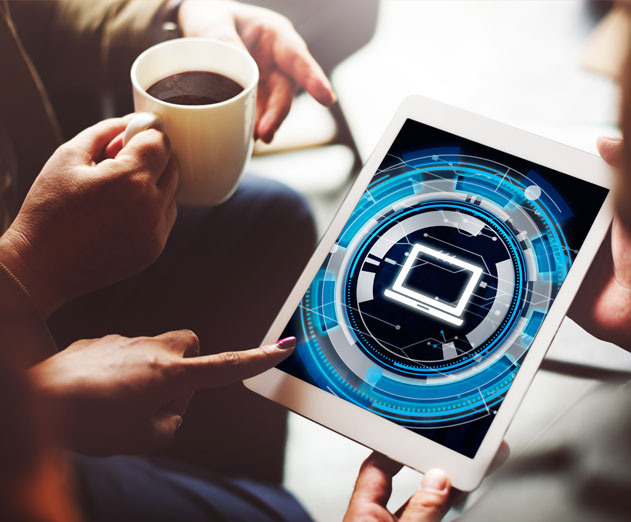 Prioritizing Proactivity in a Complex IT World
Friday, June 10, 2016 by Richard Harris

As a business's technology infrastructure grows in complexity, IT teams struggle to take a proactive approach to infrastructure monitoring. Furthermore, the C-suite is placing more emphasis on IT's responsibility to drive the business forward, adding additional pressure to the need to get ahead of performance problems or system outages before they occur. We sat dow...
---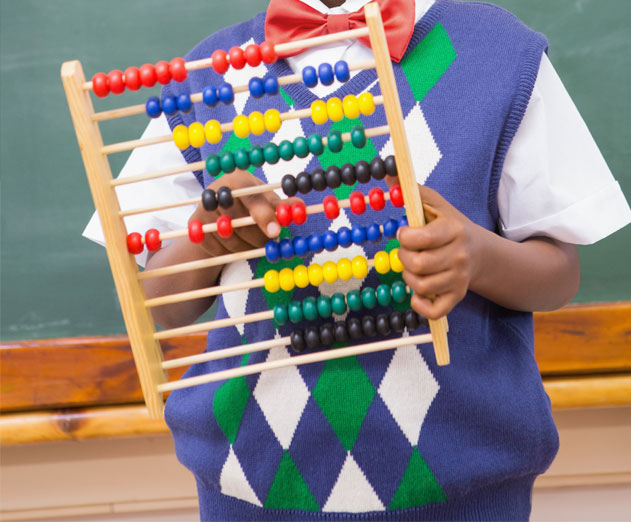 MDM Policies Could Make You Feel Like a 5th Grader on iOS
Tuesday, April 05, 2016 by Chris Hazelton

Apple recently released its iOS 9.3 update which will add new features for enterprise mobility management (EMM) vendors to control the look and feel of Apple iOS devices with mobile device management (MDM) profiles. The primary purpose of these capabilities are for the education vertical where shared devices can focus students on classroom materials. That said, wit...
---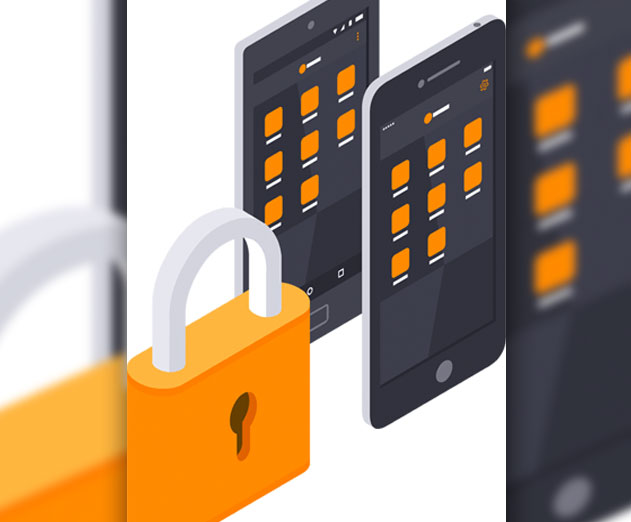 Using Virtual Mobile Infrastructure to Protect Corporate Data
Saturday, March 05, 2016 by Stuart Parkerson

We chatted with Avast Vice President Sinan Eren to talk BYOD mobile security and how the Avast VMP solution provides companies with the ability to create a virtual mobile infrastructure (VMI) that streams mobile apps to any device. Sinan is a cybersecurity expert, who has extensive knowledge in both the engineering and business aspects of security. ADM: What is the...
---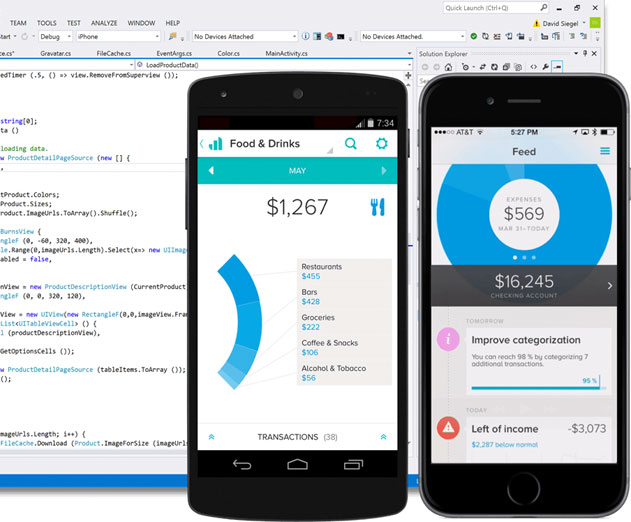 Microsoft to Acquire the Xamarin Mobile App Development Platform
Thursday, February 25, 2016 by Richard Harris

Microsoft has entered into an agreement to acquire Xamarin and its mobile app development platform. The two companies have a history of working together as the companies collaborated in building Xamarin integration into Visual Studio, Microsoft Azure, Office 365 and Microsoft's Enterprise Mobility SuiteIn conjunction with Visual Studio, Xamarin provides a mobile develop...
---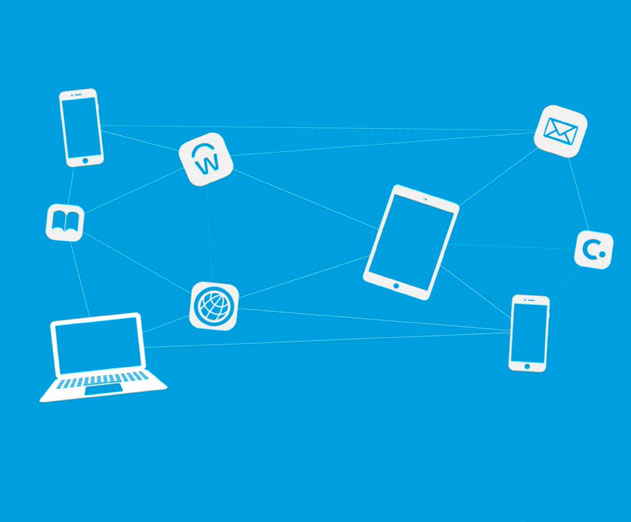 VMware AirWatch 8.3 Release Includes Enhanced Security Functionality
Sunday, February 21, 2016 by Richard Harris

The latest rendition of the VMware AirWatch Enterprise Mobility Management (EMM) platform, AirWatch 8.3, has been released now providing support for the VMwareWorkspace ONE app to help organize app access and eliminate the need for passwords. It also expands the AirWatch Privacy First program with a user-facing website and visual privacy notice to mitigate concerns thro...
---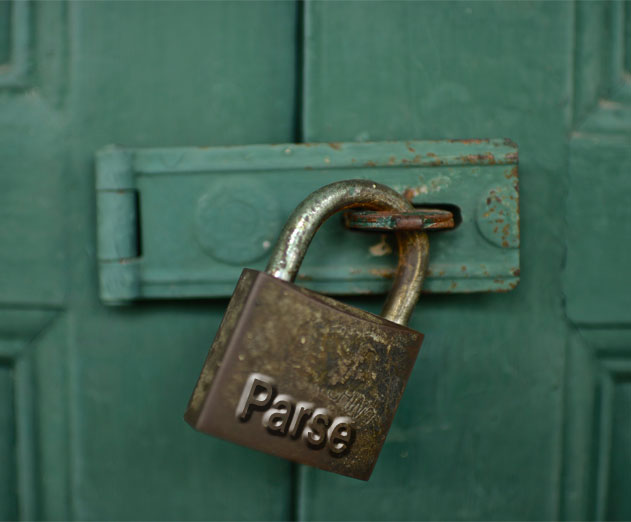 Insight Into What the Facebook Announcement About Shutting Down Parse Really Means
Wednesday, February 03, 2016 by Richard Harris

Matthew Baier, COO of Built.io, reached out to us to discuss his thoughts into the recent announcement by Facebook that they are shutting down the Parse development platform. Matthew has 15 years of experience launching and growing a wide range of successful products at Sun Microsystems, Oracle and Salesforce. He co-founded KurbKarma, a TechCrunch Disrupt 2012 Startup B...
---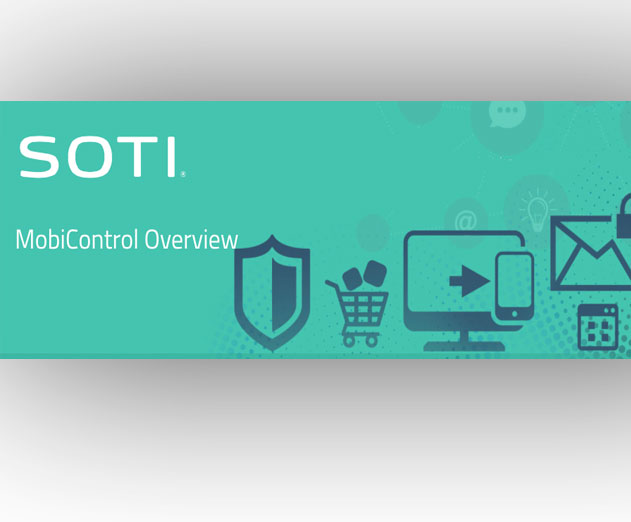 SOTI MobiControl 13.0 Release Offers Greater Mobile Device Management Functionality
Monday, January 18, 2016 by Richard Harris

SOTI has introduced SOTI MobiControl 13.0, the latest version of SOTI's MobiControl enterprise mobility management solution. This latest iteration of the product offers greater integration with any device form factor, more consistent user experiences across all devices, and the ability to help companies support the next-generation Internet of Things (IoT) connected devi...
---
The Zen of Mobile Apps: Seven Harmonious Tips to Increase App Shelf Life
Tuesday, January 05, 2016 by Glenn Johnson

The enterprise software market is poised to explode. In a recent Gartner report – "Gartner Forecast Analysis Enterprise Application Software", Worldwide, 2Q15 Update, Granetto & Swinehart, August 2015 - the leading analyst house projects spending on enterprise application software to rise 7.5 percent this year to $149.9 billion, and to surpass $201 billion by 2019.H...
---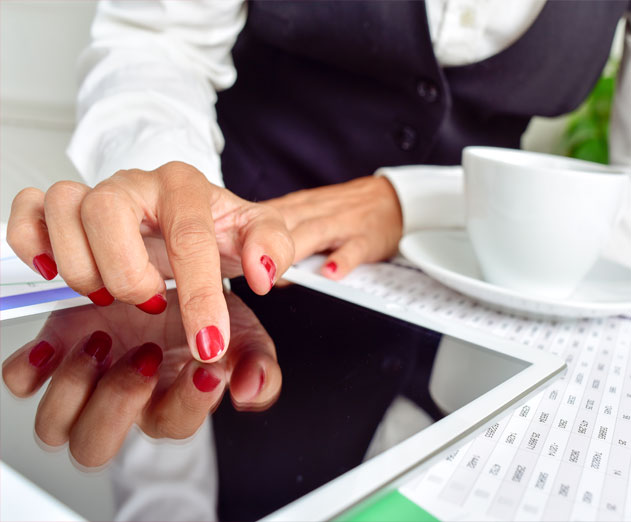 Study Shows Companies Want Apps to Directly Impact Their Bottom Line
Tuesday, December 29, 2015 by Richard Harris

We recently visited with Mark Lorion, Chief Marketing Officer & Head of Product at Apperian, about the ramifications of the results of Apperian's recently published the 2015 Enterprise Mobile App Trend Report, which analyzed nearly two million app deployments across hundreds of thousands of enterprise users.Lorion is the CMO and Head of Product, whose responsibility...
---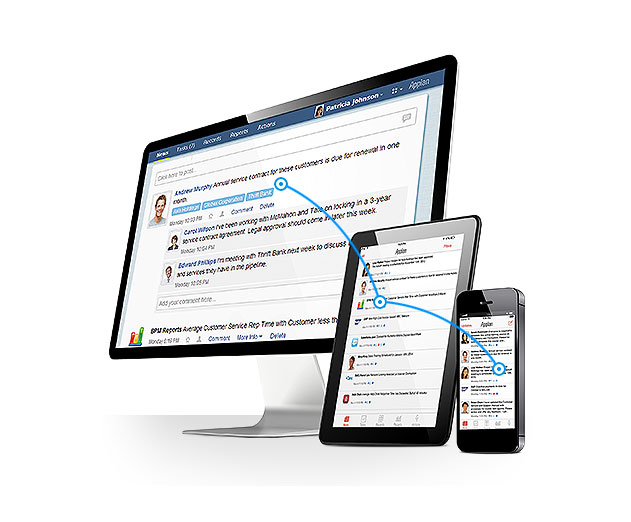 Cloud Based Apps to Provide Big Returns for Companies in 2016
Saturday, December 26, 2015 by Stuart Parkerson

Appian recently surveyed over 300 IT decision makers to provide insight into how companies will approach mobilizing their businesses in 2016. The survey was conducted by Harris Poll. According to the resulting report, a majority of the respondents believe cloud-based applications/solutions (70%) and enterprise mobility (61%) will provide the top returns to in 2016,...
---
MBaaS: The Missing Piece in Your Mobile App Strategy
Sunday, December 13, 2015 by Richard Harris

There is not an IT team out there that isn't feeling the pressure to feed their customers, employees, and other stakeholder's insatiable appetite for mobile solutions. The problem grows daily and developers have to work smarter and faster to meet the increasing demand.Fortunately, a growing number of services are being introduced within the industry to help alleviate th...
---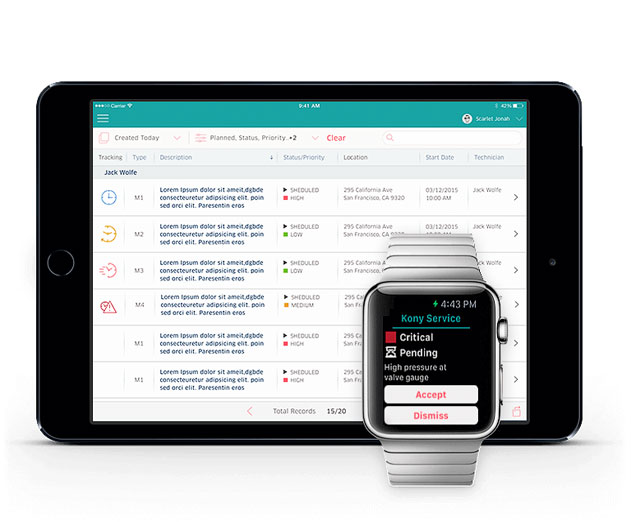 Kony Releases New Mobile Field Service Solution to Help Companies Modernize Operations
Thursday, December 10, 2015 by Stuart Parkerson

Kony has introduced a new Mobile Field Service solution for SAP Business Suite, which includes a set of three new apps and implementation services to help companies mobilize and modernize their field service operations. In just 30 days Kony's Mobile Field Service solution can help businesses move away from a paper-based field service operation to a completely mobil...
---
Orasi Extends Expertise to Kony's Cross-Platform Enterprise Mobile Solutions
Monday, November 16, 2015 by Richard Harris

Orasi Software has partnered with Kony to expand its software, support, training and consulting services to provide a complete suite of services for the application lifecycle. With the partnership, Orasi will provide sales, implementation services, training, consulting and support for Kony's mobile development solutions. The partnership is part of Orasi's expansion...
---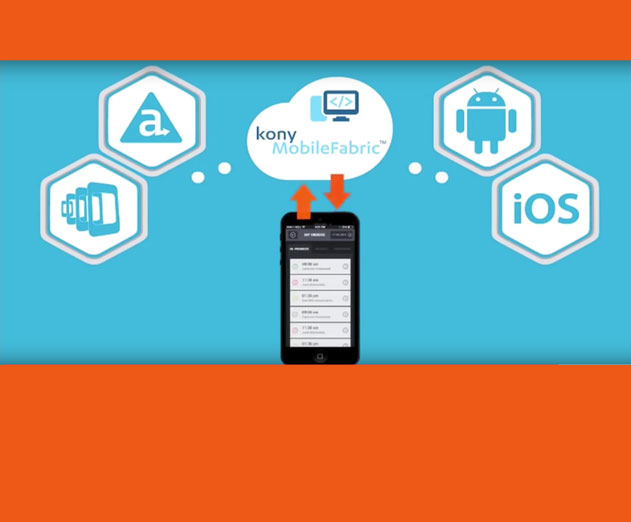 Kony's MobileFabric Cross Platform Development Solution Available on AWS Marketplace
Tuesday, November 03, 2015 by Stuart Parkerson

Developers looking to leverage the advantage of cross-platform development in a cloud based environment can now take advantage of Kony MobileFabric in AWS Marketplace, which includes the availability of a free Developer Edition.Kony is an enterprise mobility solutions company which provides one of the leading cloud-based mobile application development platforms (MADP). ...
---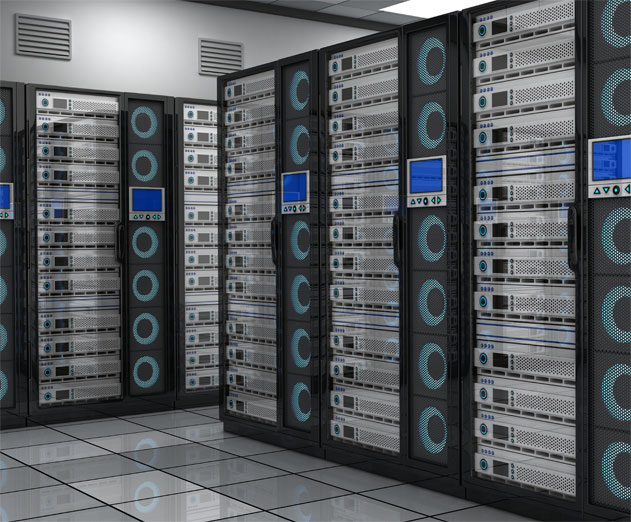 In the Year Ahead, Enterprise Mobility Will Hinge on the Back End
Saturday, September 12, 2015 by Cathal McGloin

This year demand for enterprise mobility has escalated. With increasing volume and sophistication of mobile app projects, organizations must now pay special attention to how they integrate mobile apps with back-end systems in an efficient and affordable way. According to a recent survey of global customers at Red Hat, back-end integration and security ranked at the...
---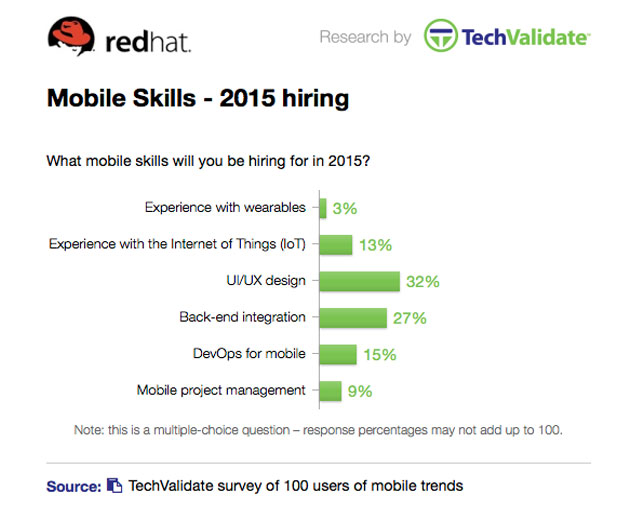 RedHat Shows Mobile Developers Continue to Be in High Demand
Tuesday, August 04, 2015 by Richard Harris

According to a recent survey, the mobile developer job market should continue to heat up as 50 percent of organizations plan to hire for mobile positions this year. Of those organizations, 32 percent are focused on skills related to front-end development, with 27 percent looking for back-end integration skills and 15 percent seeking DevOps for mobile. Nine percent of or...
---
Kony Updates MobileFabric To Help The Enterprise With Mobile Development
Thursday, July 23, 2015 by Richard Harris

Kony has updated its MobileFabric backend mobile infrastructure with new API management, mobile a management (MAM), analytics and application performance management (APM) capabilities.The updates provide developers greater access to open and web development standards and technologies offering front-end tools and frameworks, including native iOS, Android, Windows, HTML5/...
---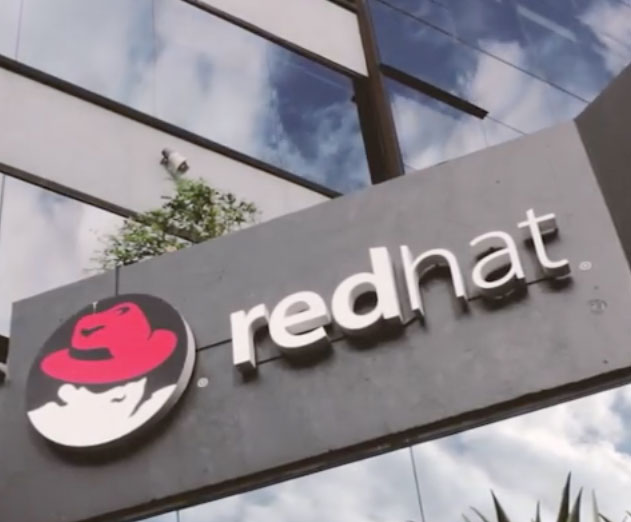 Red Hat and Samsung Team Up for Mobile Enterprise Solutions
Wednesday, July 15, 2015 by Richard Harris

Red Hat and Samsung are teaming up packaging Red Hat's open source middleware, mobile and cloud technologies with Samsung Business Services, portfolio of technologies targeted for business from smartphones to wearables, tablets, digital displays, hospitality TVs and printers.The partners will offer a series of enterprise-ready and industry-specific mobile applications t...
---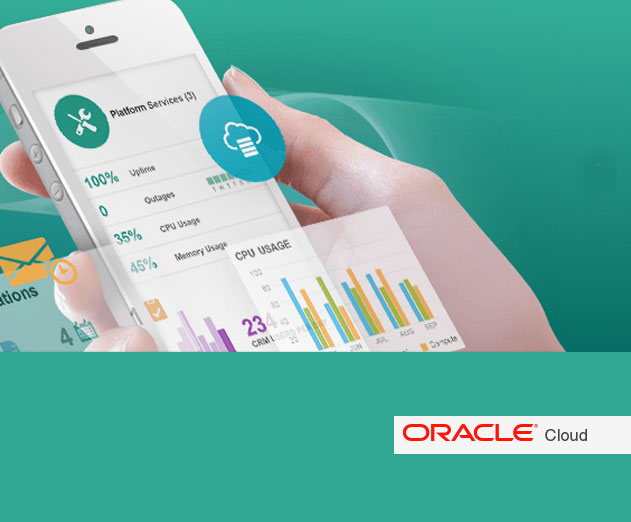 Oracle Releases 24 New Cloud Services
Tuesday, July 07, 2015 by Richard Harris

Oracle has expanded its Oracle Cloud Platform offerings with more than 24 new cloud services for SaaS, PaaS and IaaS. These include Oracle Database Cloud - Exadata, Oracle Archive Storage Cloud, Oracle Big Data Cloud, Oracle Integration Cloud, Oracle Mobile Cloud, and Oracle Process Cloud.The Oracle Cloud Platform helps customers build new applications, extend existing ...
---
Xamarin Enterprise Mobility Management Platform Now Offers Interoperability with IBM MobileFirst Protect
Wednesday, June 10, 2015 by Richard Harris

Xamarin's Enterprise Mobility Management now has interoperability with IBM MobileFirst Protect to provide more comprehensive methods for securely delivering native iOS and Android apps. Developers write their apps in C#, and connect them to IBM MobileFirst's data integration, notification, security, and analytics capabilities - all in C#, using IBM's native libraries fo...
---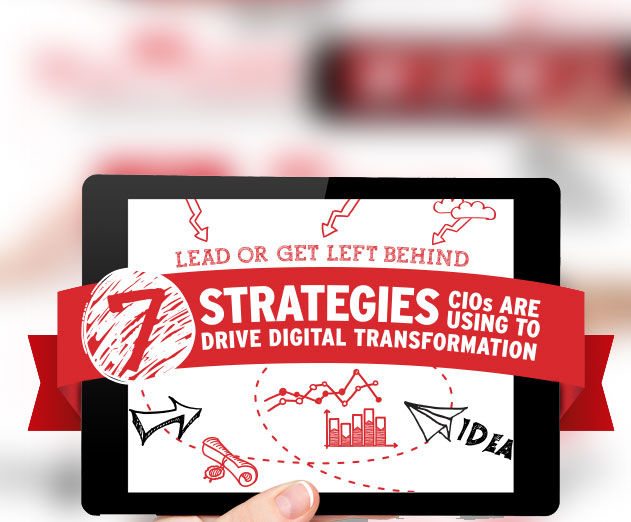 Red Hat Releases Three Different Studies on Mobile Development, Digital Leadership and OpenStack Adoption
Friday, May 29, 2015 by Richard Harris

Red Hat has recently published three different studies focusing on: mobile development trends, OpenStack enterprise adoption, and digital leadership.Mobile Trends SurveyA new mobile trends survey by Red Hat shows that - while mobile plays a role for 73 percent of organizations - nearly half of the respondents identify security (45 percent) and back-end integration(43 pe...
---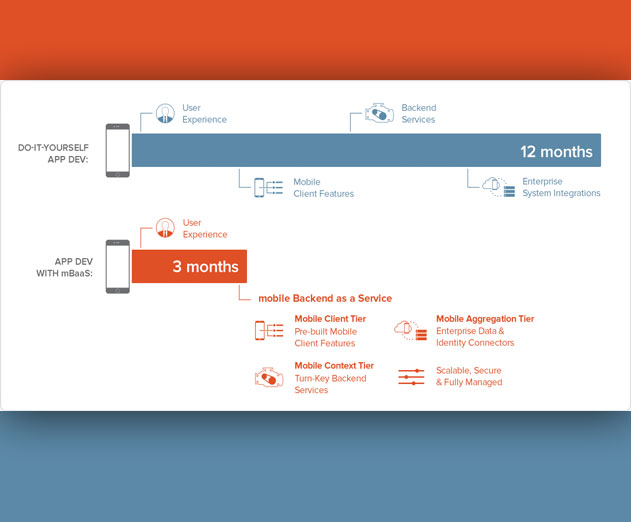 Key Tips for App Development in a Hybrid Cloud Environment
Thursday, May 21, 2015 by Sravish Sridhar

According to ABI Research, the evolving enterprise mobility space will see tremendous growth in new cloud-based solutions as enterprises seek to mobilize quickly and easily. It's no secret that the cause of this drive towards mobility is the development and deployment of enterprise apps, especially as there is a growing number of devices and device platforms access...
---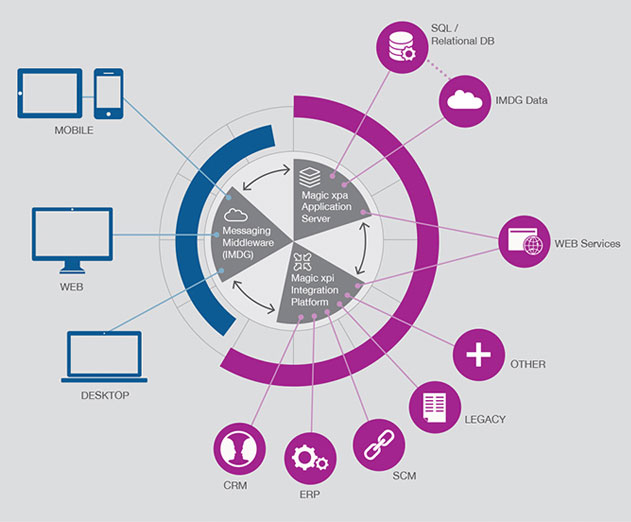 New Magic XPA 3.0 Offers Rapid Mobile Development
Monday, May 18, 2015 by Stuart Parkerson

Magic Software has announced the release of Magic xpa Application Platform 3.0, offering mobile development capabilities and In-Memory Data Grid technology for the creation of mobile and cross-platform business applications.Magic xpa is part of Magic's End-to-End Enterprise Mobility Solution that also includes Magic's Integration Platform, Mobile Device Management and M...
---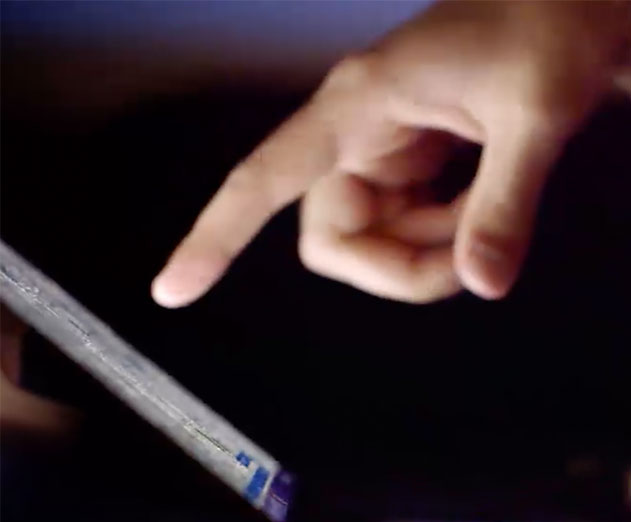 Microsoft Launches Windows Update for Business
Tuesday, May 12, 2015 by Stuart Parkerson

With the introduction of Windows 10, Microsoft is launching Windows Update for Business, which provides new capabilities in Windows Update designed for end-user devices within businesses. Windows Update for Business will provide:- Distribution rings, where IT can specify which devices go first in an update wave and which ones will come later.- Maintenance windows, where...
---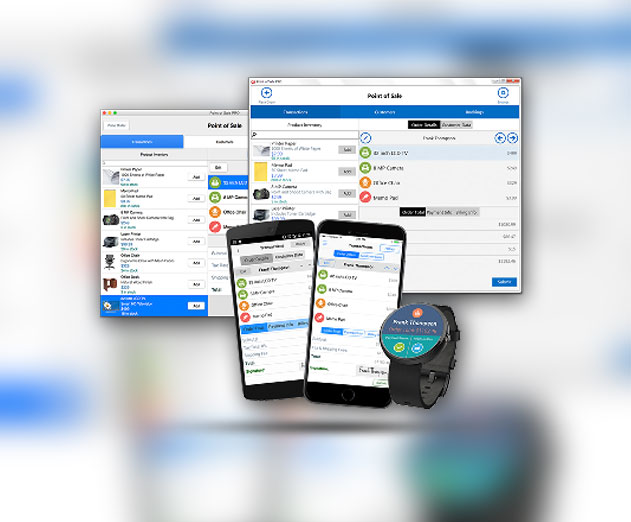 Top 5 Tips for RESTful APIs and Closing the Loop on OAuth2.0
Friday, May 08, 2015 by Brian Alexakis

Many of the devices and gadgets that comprise the Internet of Things require that end users sync data to cloud services via a 1st party app. End user data is then exposed to developers over a RESTful API from the hardware vendor cloud services. It is up to each vendor to implement the OAuth2 protocol and define their own RESTful API for their service and as such there i...
---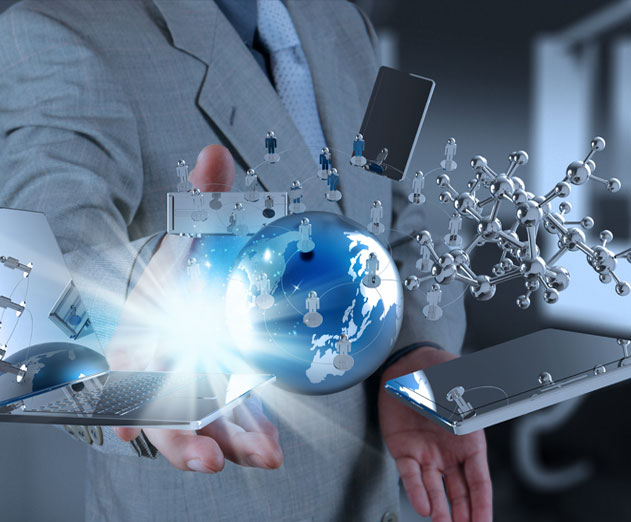 How the Internet of Things will Affect Business App Developers
Monday, April 27, 2015 by Brian Alexakis

I think we can all agree, IoT is an exciting frontier for developers. It seems like in no time we'll run into the Jetsons and experience the future-is-now convenience of automated flying cars that tuck themselves away into a brief-case. That stuff of science-fiction is quickly becoming a reality today with IoT. However, much of the attention around IoT focuses on the co...
---
Embarcadero Releases Major Updates for Its RAD Studio XE8 Connected App Platform
Wednesday, April 08, 2015 by Stuart Parkerson

Embarcadero Technologies has released a major update to its RAD Studio XE8 connected app platform. Included in this new release is the ability for Delphi/Object Pascal and C++ developers to leverage their Windows VCL applications and build expanded, innovative solutions for mobile, cloud and the Internet of Things (IoT).RAD Studio XE8 delivers connectivi...
---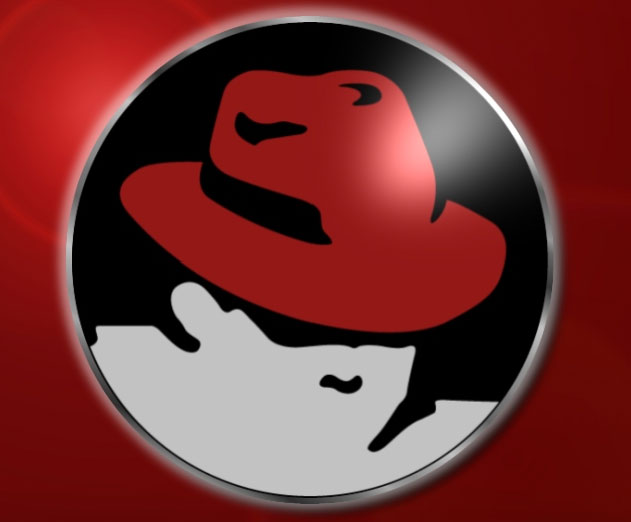 Red Hat Adds Enterprise Mobility Options Including Expansion of FeedHenry Platform
Thursday, March 19, 2015 by Richard Harris

Open source solution provider Red Hat has announced a new emphasis on enterprise mobility, leveraging its enterprise-grade open source technologies. This focus is in response to the demand for faster and continuous development cycles that challenge traditional IT infrastructure and development methodologies. Red Hats efforts includes services that companies to become mo...
---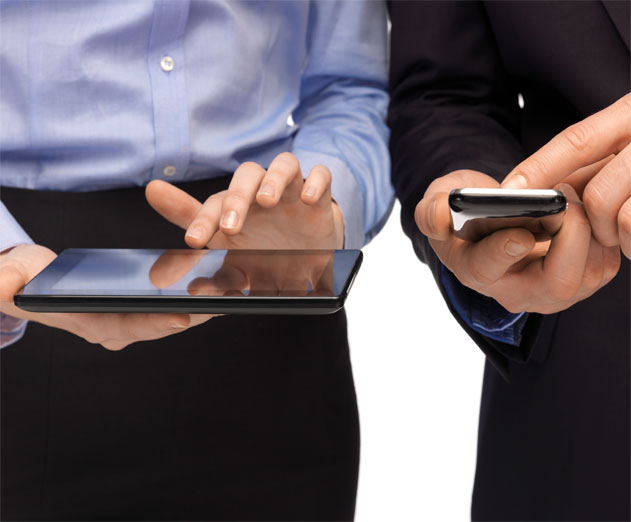 Cisco, AirWatch and Others Lead ACE Tech Consortium to Create Industry Standards for Enterprise App Deployment
Monday, March 09, 2015 by Richard Harris

AirWatch, Box, Cisco, Workday and Xamarin are leading a consortium of companies who are attempting to create an industry standard for enterprise app deployment. The new App Configuration for Enterprise (ACE) consortium is attempting to create a standard, scalable way to configure and secure enterprise apps.ACE leverages the latest APIs available from Android and Apple i...
---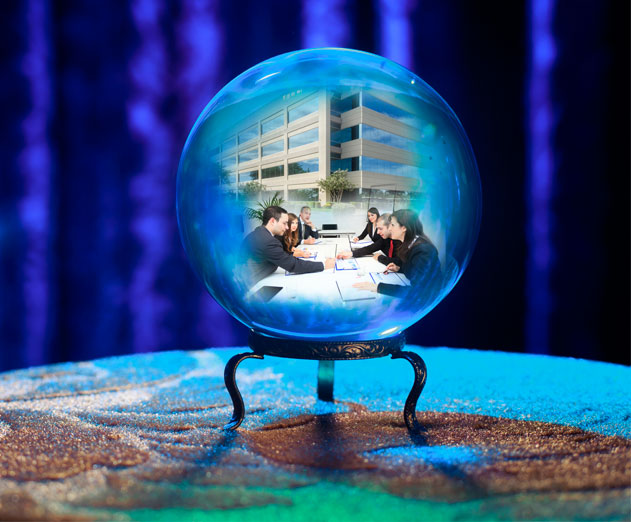 Gazing into the Mobile Crystal Ball to Learn Predictions for the Enterprise in the Year Ahead
Thursday, February 26, 2015 by Cathal McGloin

Across the mobile enterprise, 2015 shows no signs of slowing down. According to research firm Ovum, enterprise mobility is set to be at the top of the CIO agenda in the year ahead. We confirmed this in our own research, as more than 69 percent of respondents in a recent survey of Red Hat customers indicated that mobility would be a key IT initiative for 2015. Based...
---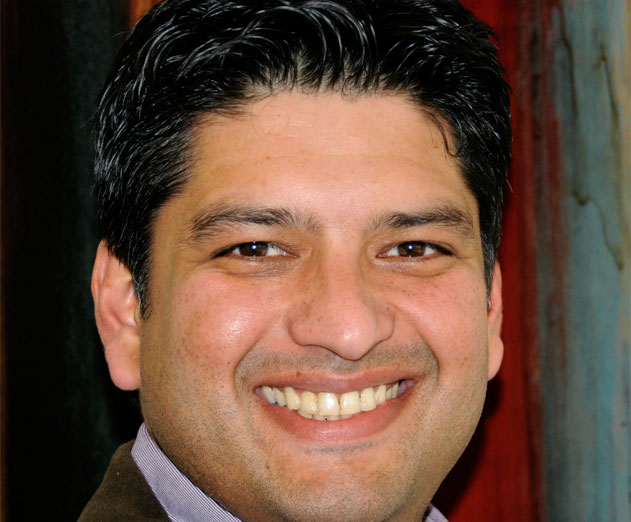 Enterprise Mobile QA with Ranjeet Vidwans VP of Marketing for Mocana
Tuesday, February 24, 2015 by Richard Harris

We recently sat down with Ranjeet Vidwans, VP of Marketing for Mocana, to discuss challenges facing companies with the implementation of an enterprise mobile strategy.ADM: What do you see as the major differences between an enterprise mobile app and a consumer mobile app? Vidwans: Interestingly, there are probably more important fundamental similarities ...
---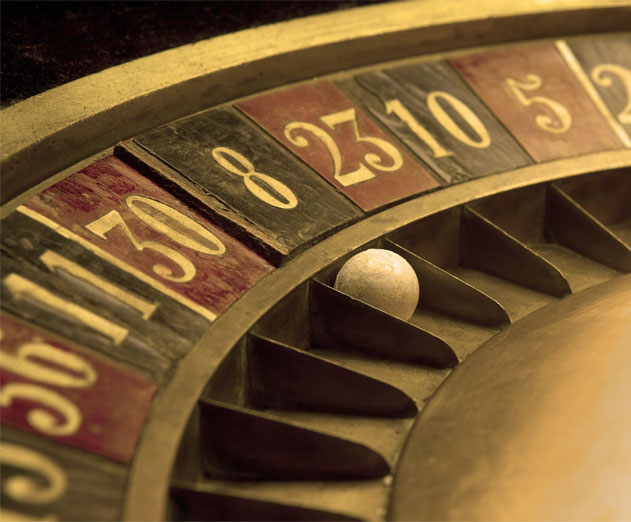 Show Me the Money! A Look at the Profitable App Publishing Models
Wednesday, February 04, 2015 by Kaushal Amin

The app explosion on mobile has been impressive. Smartphones have been adopted faster than any other technology in living memory. The leading platform, Android, boasts around 1.4 million apps in the Play Store, and Apple's iOS, in second place, is not far behind with 1.1 million apps. The potential opportunity is huge, but numbers don't tell the whole story. Prospe...
---
IDC's FutureScape: Worldwide Mobile Enterprise Solutions Report
Monday, December 22, 2014 by Richard Harris

International Data Corporation (IDC) session called the DC FutureScape: Worldwide Mobile Enterprise Applications and Solutions 2015 Predictions Web conference was hosted for organizations and they took a look at different perspectives and insights on the long-term industry trends for emerging markets future growth.Predictions from the new Mobile Enterprise App...
---
Lessons From the Consumer App Gold Rush: How Enterprise Mobile App Developers Can Succeed
Tuesday, December 16, 2014 by David Lavenda

Developers continue flocking to mobile applications, and for good reason; according to investment bank Digi-Capital, mobile app revenues could reach $70 billion by 2017. On the other hand, most of these developers are struggling and need to accept that the consumer app Gold Rush is over. Some apps continue to defy reason and explode seemingly overnight (think&...
---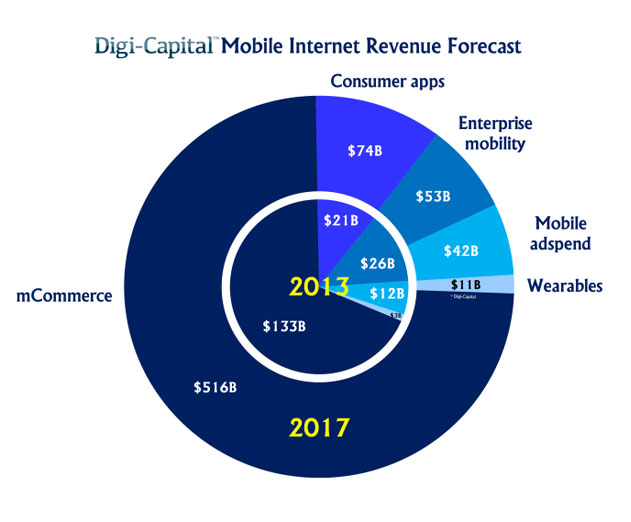 App Stores And App Distribution Drive The $700B Mobile Internet
Saturday, December 13, 2014 by Richard Harris

Mobile internet revenue are expected to more than triple to $700 billion by 2017 and app stores and app distribution are one of the main drivers to this area. Digi-Capital released results that over $19 billion has been invested in the last 12 months. There are currently 32 billion-dollar mobile Internet companies to date.Consumer apps were indicated to d...
---
The Enterprise Mobile Dilemma: I Don't Know Whether to Laugh or Cry
Thursday, December 11, 2014 by Stuart Parkerson

Every once in a while it's nice to have a good laugh and when I saw the photo shown here on Phunware's blog I had to laugh. It's a picture from the company's holiday party and as you can see, they definitely have a sense of humor about mobile development. There is also a grain of seriousness communicated by the image, because the mobile industry is introd...
---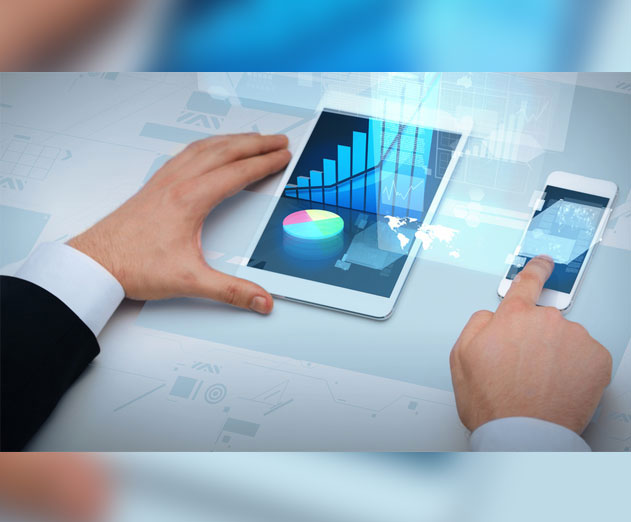 Mobile Devices Are the Weakest Link for Enterprise Mobility Solutions
Tuesday, December 09, 2014 by Chirag Shivalker

The time has come when the fact is accepted and discussed at large, the one that we have been trying to resist since long. We all are aware that today mobile Apps for Enterprise Management consider mobility at their core. It has given new peripheries to businesses by transforming operations – better engagement with customers – and of course an innovative appro...
---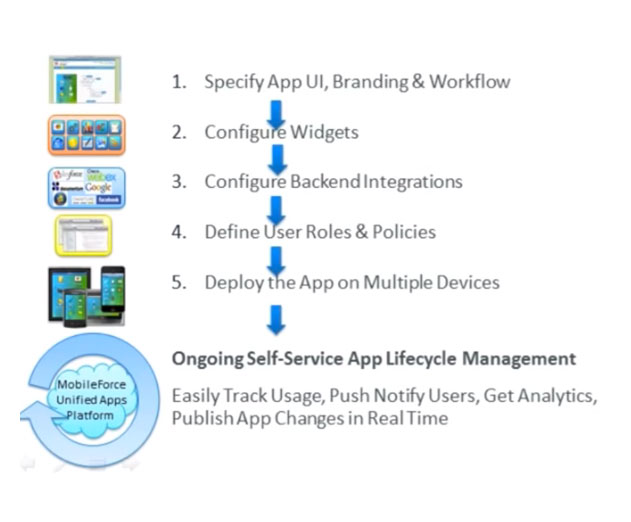 MobileForce Named A Representative Vendor For Rapid App Development Tools By Gartner
Saturday, December 06, 2014 by Richard Harris

Gartner recently identified MobileForce as a representative vendor for Rapid App Development Tools. MobileForce's Rapid Mobile App Development tools deliver cost effective and faster apps with an architectural approach. This type of approach facilitates both rapid app creation and rapid modification to meet adaptability over time. MobileForce Software Inc...
---
KidoZen's Latest Addition: Data Visualization to Enterprise Mobile App Platform
Thursday, November 20, 2014 by Richard Harris

KidoZen is a leader in enterprise mobility solutions. The company announced today its most recent addition of data visualization for its next-generation enterprise mobile app platform. This new data visualization includes a static snapshot analysis which has mobile reporting tools. The tools are for facilitating user interaction and analyzing real data of business ...
---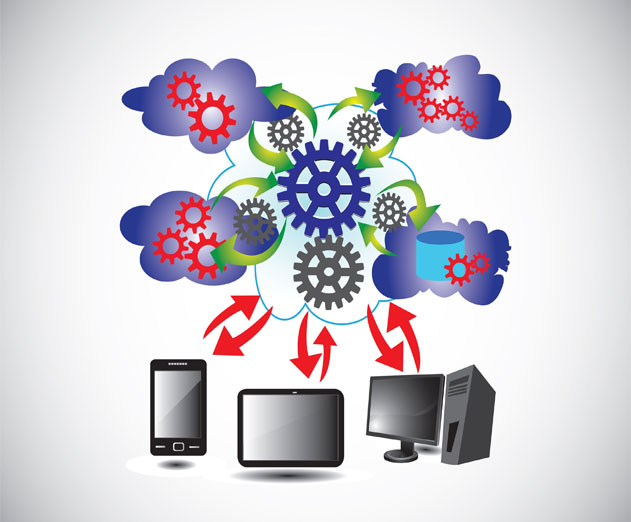 Why Mobile App Development Requires More than an SOA
Wednesday, November 19, 2014 by Coco Jaenicke

If you plan on building mobile apps, you probably want a pluggable framework that allows you to easily use and reuse mobile services. You can then effortlessly access back-end systems, rapidly assemble new apps, and easily update individual services.Déjà vu I hear you cry – isn't that what my service-oriented architecture (SOA) gives me? Yes and no. A SOA gives yo...
---
CA Technologies New API Management, DevOps, Security, and Management Cloud Solutions at CA World
Tuesday, November 11, 2014 by Richard Harris

CA Technologies kicked off its annual CA World conference this week in Las Vegas with the announcement of new security, API management, DevOps, and management Cloud Solutions. The annual event features over 5,000 attendees gathering together to learn about new CA products and other innovations in the new application economy.DevOps SolutionsCA Technologies announced new ...
---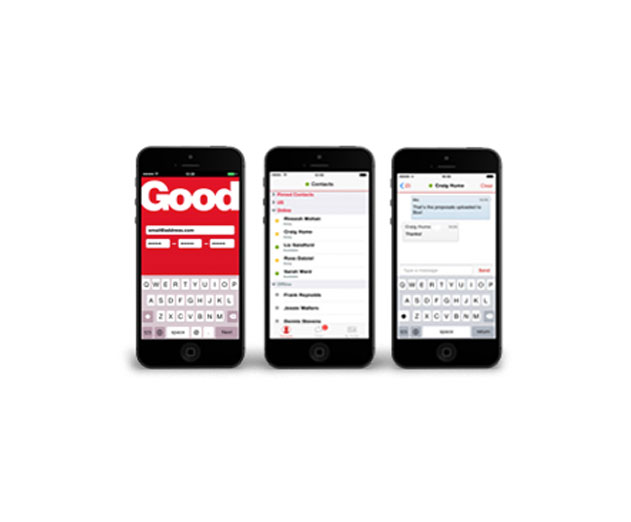 Good Technology Offers New Cloud Enterprise Mobility Management (EMM) Solutions
Wednesday, October 08, 2014 by Stuart Parkerson

Good Technology has announced the availability of Good Work, an easy-to-deploy, cloud-hosted or on-premise secure enterprise mobility management (EMM) solution for businesses of all sizes, designed to accelerate entire deployments and enable users with secure mobile productivity. In addition, the company also announced Good Secure Mobile Productivity Suite, an all-in-on...
---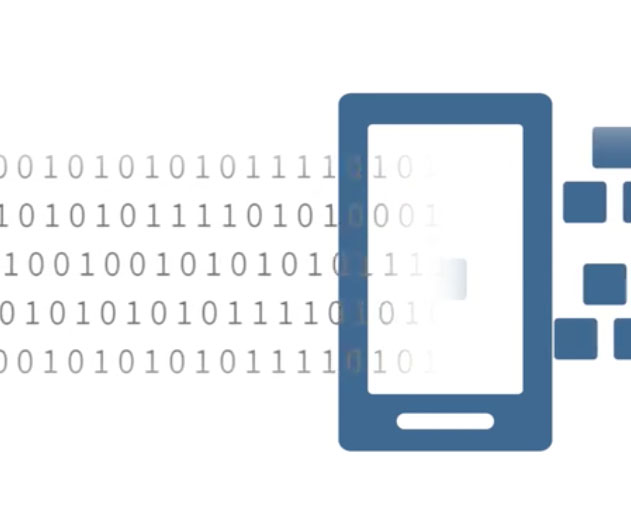 LANDESK Offers New App Wrapping Capabilities to Its Enterprise Mobility Management Platform
Wednesday, October 08, 2014 by Richard Harris

LANDESK has announced the release of new features and upgrades to its Enterprise Mobility Management platform, including an application wrapping feature. This new feature will allow IT departments to add another layer of security to the enterprise apps they supply to their users.The solution allows an IT administrator to wrap an application in one step and deploy it to ...
---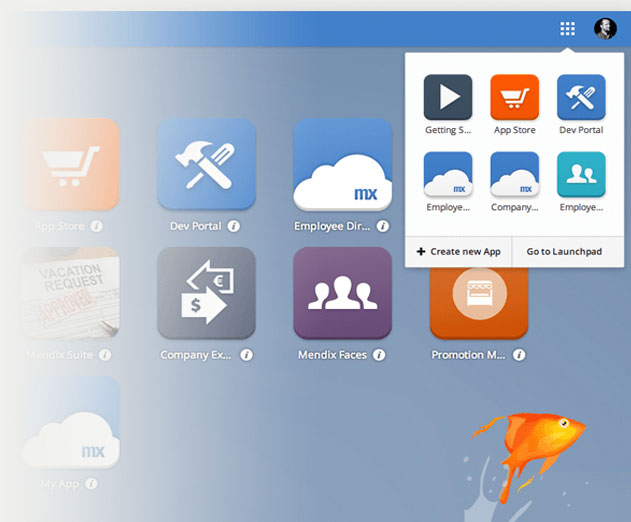 Five Questions to Ask Before Taking on Your Next Business App Project
Monday, September 15, 2014 by Gottfried Sehringer

App development is still a hot topic. Whether for business process improvements or for customer engagement, every enterprise is looking to innovate, differentiate, or streamline costs through the release of new apps. But despite growing business demand, enterprise IT teams are expected to do more with less and deliver quicker than ever. On top of that, users expec...
---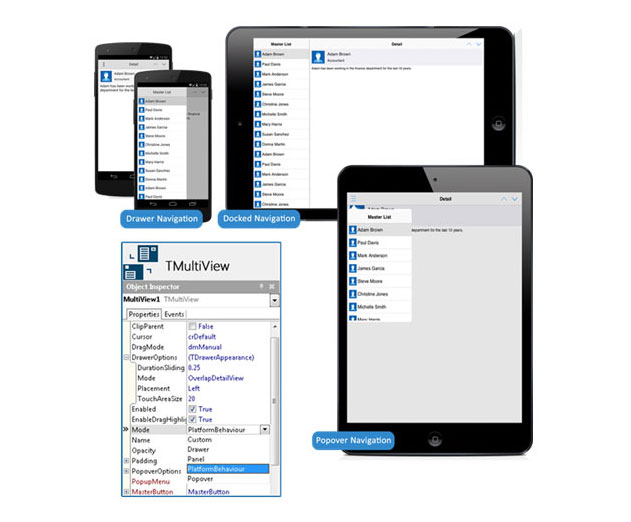 Embarcadero Releases IoT Services for Mobile App Developers
Friday, September 12, 2014 by Stuart Parkerson

Embarcadero has announced its strategy for IoT, focusing on four areas of interconnection: mobile/desktop devices; gadgets; cloud services; and, data. Embarcadero is offering new technologies to address these areas and enable the development of new connected apps for the IoT market. New technologies include:- User Interface (UI) Design for Multiple Form Factors and...
---
Embarcadero Technologies RAD Studio XE7 for Cross Platform Development
Tuesday, September 02, 2014 by Stuart Parkerson

Embarcadero Technologies has launched Embarcadero RAD Studio XE7, a solution to build connected apps for Windows, Android, iOS, OS X, gadgets, and wearables. The new XE7 version of RAD Studio enables Delphi/Object Pascal and C++ developers to extend existing Windows applications and build apps that connect desktop and mobile devices with gadgets, cloud services, and ent...
---
Apperian Offers Enterprise Developers New Pre Production Mobile App Testing Service
Thursday, August 21, 2014 by Richard Harris

Apperian is offering a new solution to allow employees to contribute to testing pre-production business-to-employee (B2E) and business-to-consumer (B2C) mobile apps. This new offering leverages Apperian's enterprise mobility platform and is specifically designed to help enterprises consistently deliver high quality mobile apps that users want to download, install a...
---
AirPatrol ZoneDefense 5 Allows Automatic Changes for Mobile Device Security Based on Location
Thursday, August 14, 2014 by Richard Harris

AirPatrol is offering a new add-in for its ZoneDefense 5 mobile device security platform that will allow organizations using the Enterprise Mobility Management suite from VMware's AirWatch to automatically switch security policies of smartphones and tablets based on the device's owner and location. ZoneDefense 5 allows systems administrators to create "ho...
---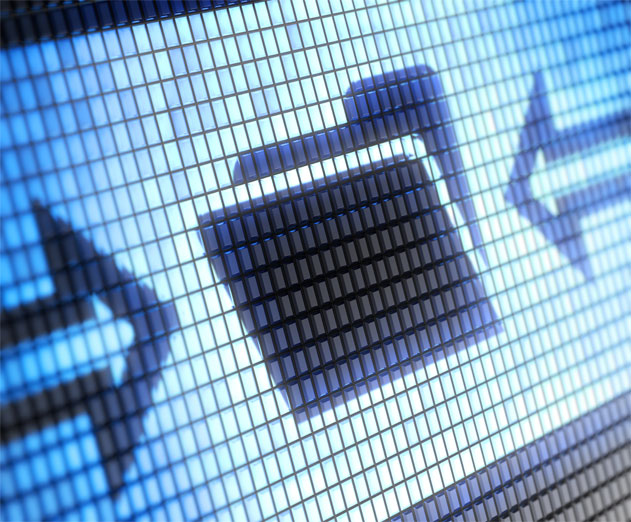 How HTML5 Can Modernize Your Mobile Document Access
Friday, August 08, 2014 by Simon Wieczner

According to Gartner, approximately 184 million tablets were shipped last year and we can expect that 2014 will bring additional market growth. It's not surprising that tablets are outpacing smartphones as the enterprise's most popular computing platform. While the latter are more portable, their smaller screen size presents challenges when it comes to viewing full...
---
Good Launches "Presence" Server Based Service for Enterprise Mobile App Development
Monday, August 04, 2014 by Richard Harris

Good has announced "Presence", its first server-based service available with the Good Dynamics Secure Mobility Platform. This service provides online presence information about a user – i.e., available, busy, in a meeting, do not disturb, etc. With the new Presence service, online presence information can be made available in any app that uses the service. So pres...
---
Good Technology Announces New Enterprise Mobility Offerings
Thursday, July 17, 2014 by Stuart Parkerson

Good Technology has announced four new enterprise mobility management (EMM) suites. The new EMM suites are based on Good's existing product portfolio.Good Professional Suite: $0 per user, per monthOriginally announced as Good Pro in February, this entry-level suite is for business professionals or small businesses wishing to ensure their data and mobile devices are prot...
---
Magic Software Launches Mobile Enterprise App Accelerator Framework
Thursday, July 17, 2014 by Stuart Parkerson

Magic Software has launched the newest version of its multi-channel application development platform, Magic xpa 2.5, along with a new Mobile Accelerator Framework, both designed to improve the user and developer experience for mobile business apps based on Magic technology. Magic Software is a provider of software platforms for enterprise mobility, cloud appli...
---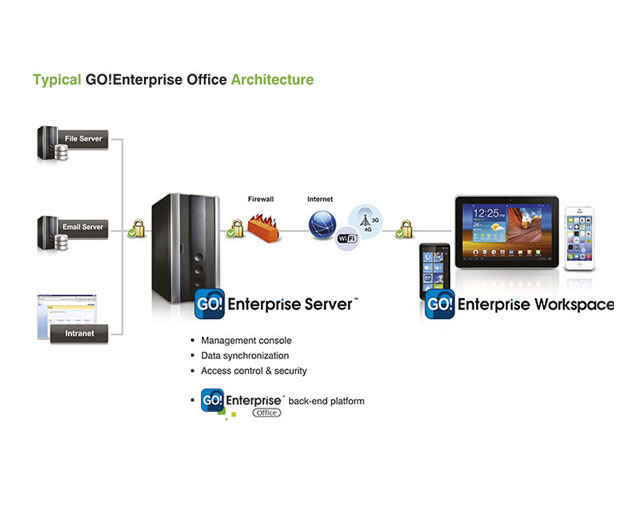 US App Development Firm Sourcebits Acquired by Globo
Friday, July 04, 2014 by Richard Harris

Globo, a provider of enterprise mobility solutions and Software-as-a-Service ("SaaS"), today announced the acquisition of San Francisco, California based Sourcebits, a designer and developer of mobile applications for enterprise customers.The acquisition of the services division of Sourcebits strengthens Globo's mobile application development capabilities and enhances i...
---
Develop Apps for Any Device and Any Platform With AppMethod's New Platform
Saturday, June 21, 2014 by Richard Harris

Embarcadero has introduced its latest release of Appmethod which allows developers to use C++ to create apps for Android, iOS, Windows, and Mac OS X. This release of Appmethod now includes a "Free Forever" subscription plan that C++ developers can use to create Android apps to be published on any public app store (e.g., Amazon App Store and Google Play). ...
---
Appcelerator Enterprise Apps Now Supported by Mocana Security Platform
Wednesday, May 28, 2014 by Stuart Parkerson

Mocana has announced that enterprise mobile apps developed using the Appcelerator Platform or the Appcelerator Titanium mobile development environment are now MAP-Ready and supported by the Mocana Atlas platform. Apps built using either the Appcelerator Platform or Titanium environment can now be secured by the latest version of Mocana's Mobile App Protection ...
---
LANDESK Software Acquires Secure Mobile Gateway Provider LetMobile
Saturday, May 24, 2014 by Stuart Parkerson

LANDESK Software has announced it has acquired Tel-Aviv-based secure mobile gateway provider LetMobile.LetMobile is a provider of gateway-based security for enterprise mobility, designed to combat the risks brought on by accessing data in a mobility framework. LetMobile's app wrapping technology delivers a the architecture for securing email, content, and apps and enabl...
---
Aternity Provides Insights Into Managing Mobile App Performance
Tuesday, May 20, 2014 by Stuart Parkerson

Managing for mobile application performance management (mAPM) is a cornerstone of a successful mobile strategy. Companies that successfully implement mAPM will experience faster applications while dramatically reducing business disruptions and increasing user productivity.Aternity's mAPM products allow companies access to a user-centric vantage point which closes the "V...
---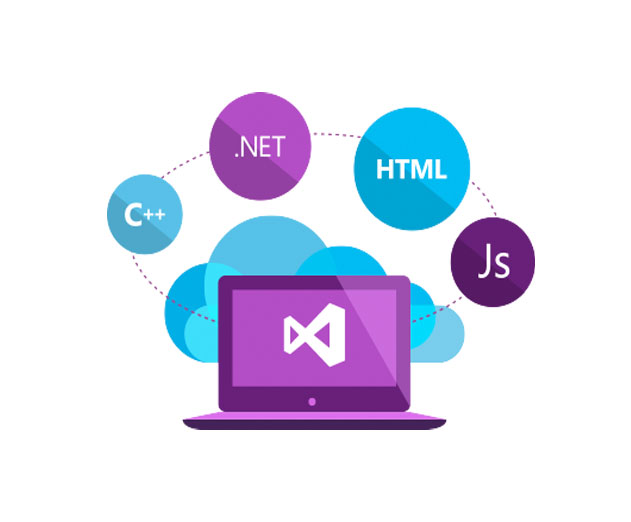 Microsoft Previews Hybrid App Development Opportunity with Visual Studio Tooling for Apache Cordova
Tuesday, May 13, 2014 by Stuart Parkerson

Among a number of announcements, Microsoft announced a preview of Visual Studio tooling for the Apache Cordova platform, allowing developers to build multidevice hybrid applications using their HTML and JavaScript skills.Visual Studio developers can build Windows, iOS and Android native applications with .NET and Xamarin or hybrid applications with Apache Cordova. Micro...
---
HTML5, BYOD, Native or Hybrid, How Do App Developers Strategize, Plan, and Optimize for Mobile Enterprise Initiatives?
Monday, April 28, 2014 by Stuart Parkerson

HTML5 is the future for enterprise apps. No wait, native code will never be replaced. You say end users will drive how companies approach mobile? Really? The truth is no one currently has a definitive answer as mobile continues to provide never before seen opportunities to engage with customers and employees. There are hundreds of questions and 10 different answers to e...
---
Accenture Makes a Move to Expand its Enterprise Mobile Footprint with Crittercism Stake
Wednesday, April 16, 2014 by Stuart Parkerson

Accenture is expanding its footprint in enterprise mobile with its minority investment and licensing agreement with Crittercism, a mobile application performance management (mAPM) company. Accenture will become a reseller for Crittercism's mAPM solution, making the tool available to Accenture clients alongside other elements of the Accenture Application F...
---