data distribution
data distribution news search results
Developer news items we found relating to data distribution
6 results
---
Xignite announces the ability to license their Market Data Cloud platform

Tuesday, November 8, 2016 by Michael Haynes



The Xignite Market Data Cloud is a cloud-based market data distribution solution that helps exchanges and financial data vendors distribute their data via massively scalable APIs from the Amazon Web Services (AWS) public cloud. The solution allows market data to remain stored in the cloud and be consumed only when, and, as needed. The Xignite solution enables ...
---
Orasi Software Announces New Delphix Service Program

Monday, June 20, 2016 by Stuart Parkerson



Orasi Software has created a new comprehensive Delphix service program for enterprise software teams engaged with SAP. Consulting and assistance is available for organization-wide deployment and adoption of Delphix data virtualization software as well as for user training and platform migration, including SAP HANA and SAP ASE migration.With the new program Orasi will he...
---
President of 360 Games Alex Xu Discusses Chinese Game Publishing Opportunities

Wednesday, June 15, 2016 by Richard Harris



To learn more about the growing Chinese gaming market and the opportunity China presents for game developers, we spoke with Alex Xu is president of 360 Games. The company is a leading Chinese game platform and publisher which recently released initiatives to attract global game developers to China, including the formation of the SUPER360° Strategy, a mobile ad revenue r...
---
Delphix 5.0 Release Offers Fully Integrated Data Masking

Thursday, April 7, 2016 by Stuart Parkerson



Delphix had announced technology enhancements to it data operations platform designed to accelerate and simplify secure application development in the data center and in the cloud. Delphix 5.0 introduces a new data-masking capability, Selective Data Distribution, support for IBM DB2 and expanded support for Oracle E-Business Suite. The Delphix platform is offered a...
---
Creating a Rich Second Screen Experience

Saturday, July 19, 2014 by Sean Bowen



We've reached the point with "second screen" viewing where the term itself may even be outdated. Most U.S. consumers today use a mobile device while simultaneously watching television – only 12 percent of tablet users and 14 percent of smartphone users are the exception, according to Nielsen. Is it time to just accept that there's no longer anything "secondar...
---
IBM to Purchase Cloudant Database as a service (DBaaS) Provider

Saturday, March 22, 2014 by Richard Harris



IBM has announced an agreement to acquire Cloudant a database-as-a-service (DBaaS) provider. Cloudant, an active participant and contributor to the open source database community Apache CouchDBTM, offers elastic scalability and innovative mobile device synchronization through its JSON cloud-based data service which allows mobile and web developers to stor...
---
Featured Stories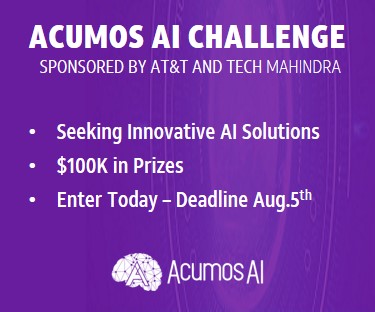 Stay Updated
Sign up for our newsletter for the headlines delivered to you

SuccessFull SignUp

co