Best eCPM news search results
Developer news items we found relating to Best eCPM
100 results
---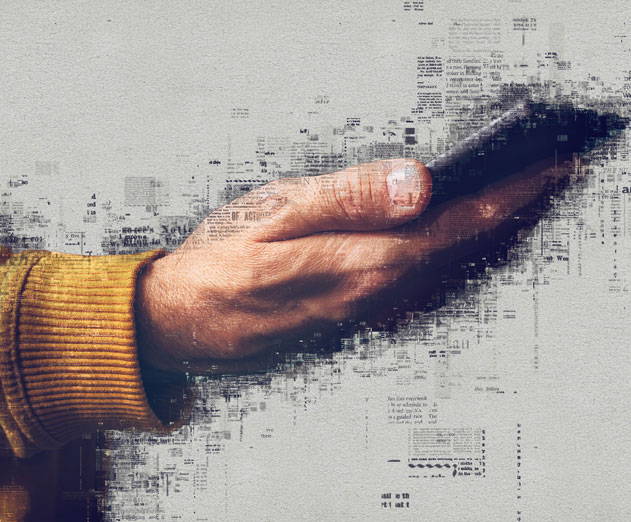 Apps with subscriptions should read this report about pricing
Thursday, August 17, 2017 by Richard Harris

Liftoff, a mobile app marketing and retargeting company, has released a report dedicated entirely to trends around subscription apps. The surprising data shows that setting subscription costs too low might actually lose otherwise-loyal app users. Additionally, the report looks into which price group converts users fastest, and highlights untapped potential in the male s...
---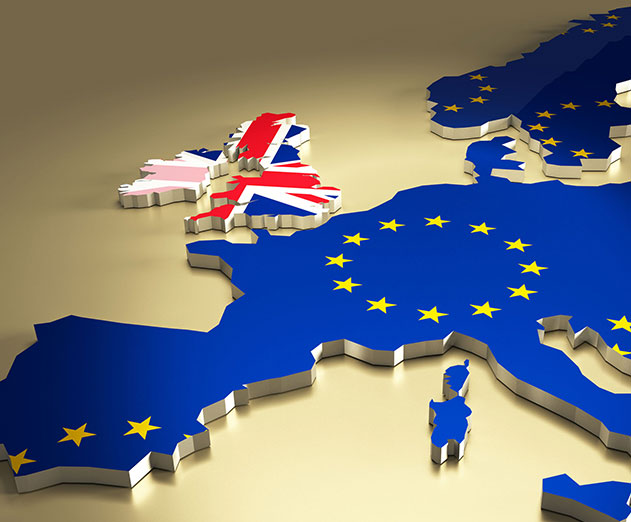 How blockchain could solve UK's customs problem
Thursday, August 17, 2017 by Christian Hargrave

The Brexit Secretary, David Davis has stated that a new customs system will be in place by 2019. Companies which rely on high-traffic routes on the Irish border and channel ports such as Dover are worried that new bureaucratic measures will cost both time and money as they continue to do business with EU member states. Logistics experts say that proven applications of b...
---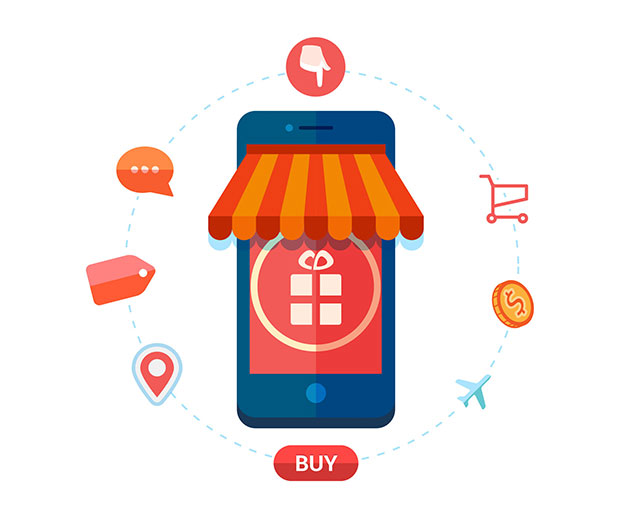 A guide to monetizing apps using mobile native advertising
Thursday, August 17, 2017 by Ashwin Shekhar

The pace of innovation in mobile advertising has never been greater. While we have seen significant gains over the last few years, today, the industry is benefiting from the convergence of three areas - native ads, programmatic buying and enhanced targeting. This powerful fusion is essential to ensure a future in mobile advertising which provides users with a relevant a...
---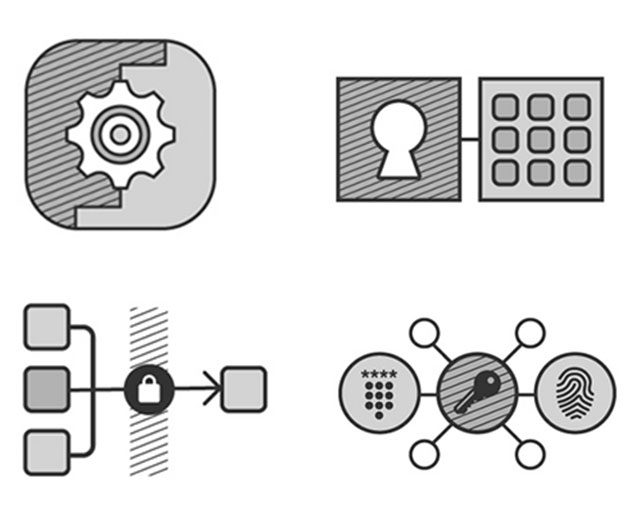 Appdome integrates into the AppConfig community
Monday, August 14, 2017 by Richard Harris

Appdome, a cloud hub for mobile app integration, has joined the AppConfig Community, re-affirming its ongoing commitment to a secure and efficient mobile industry. AppConfig's best practice feature-set can now be automatically integrated in apps via the Appdome platform, all without any code or coding. App Publishers (ISVs) and enterprise app developers can add AppConfi...
---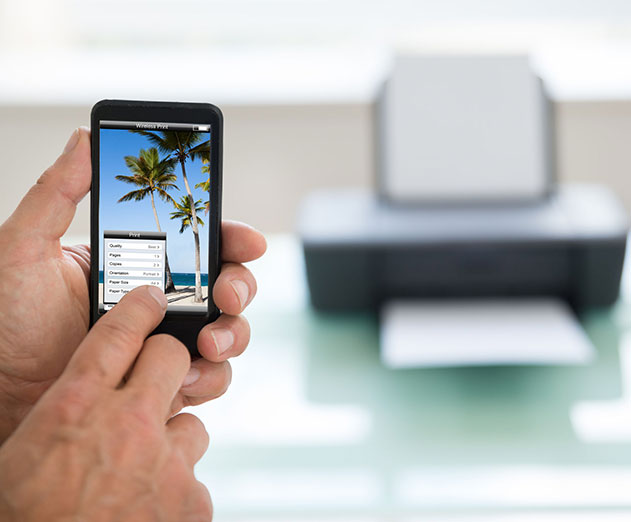 The mobile printing six best practices for developers
Monday, August 14, 2017 by Patrick Chen

When creating apps, a developer works hard to ensure optimal functionality and a great user experience - so it's critical that an app is truly the best it can be for its audience. These days, ensuring functionality and engagement means adding mobile print to an app. Mobile printing is an unmet need in many apps: According to an InfoTrends study, 95 percent of consumers ...
---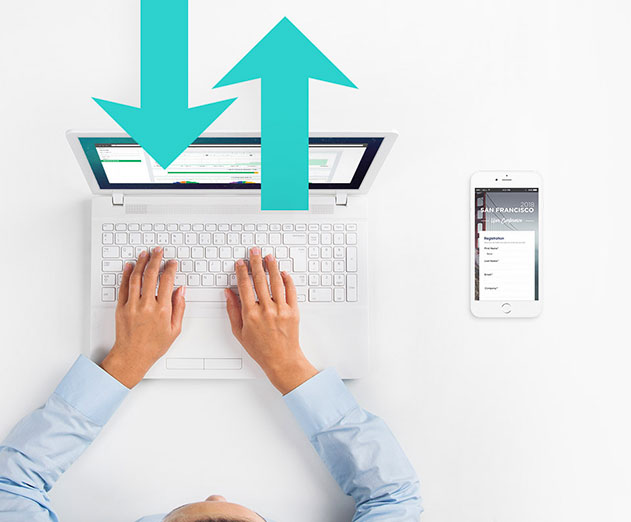 How event automation is helping equip marketers to convert
Friday, August 11, 2017 by Richard Harris

A new survey from Certain, a provider of enterprise event automation, reveals that despite technology advances, many marketers still struggle to capitalize on leads generated following in-person events. Events continue to be rated the number one most effective B2B marketing tactic because of their high returns. However, data from Certain's survey (pulled from over 150 m...
---
Vungle SDK to be released on the Amazon Fire tablet
Tuesday, August 08, 2017 by Richard Harris

Vungle, a marketing platform for in-app video ads, has announced the upcoming release of a software developer kit (SDK) for Amazon's popular Fire tablets. Vungle, working together with Amazon Appstore, will bring its user acquisition and monetization platform to Fire tablets.According to analyst firm IDC, adoption of Amazon devices increased 1,200 percent year over year...
---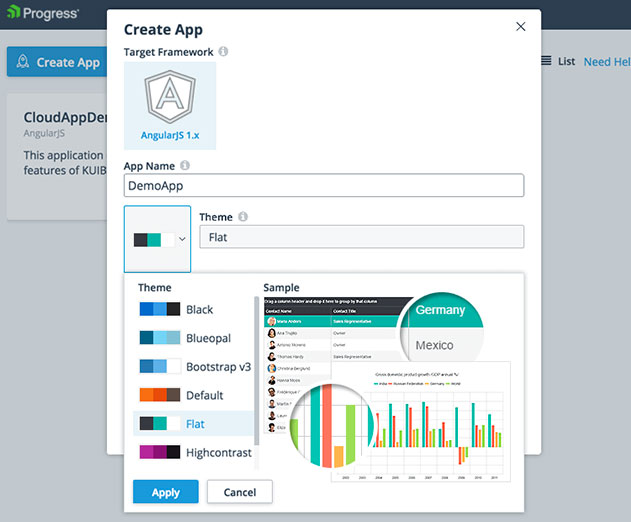 Kendo UI Builder v2 is now compatable with Electron Shell framework
Monday, August 07, 2017 by Richard Harris

Progress has announced the latest version of Progress Kendo UI Builder, a responsive web UI toolkit for rapidly delivering beautiful and intuitive web experiences. The new release introduces browser compatibility with Electron Shell, an extended library of built-in templates, the ability to customize screens with Blank View and enhanced data connectivity."Today, the ult...
---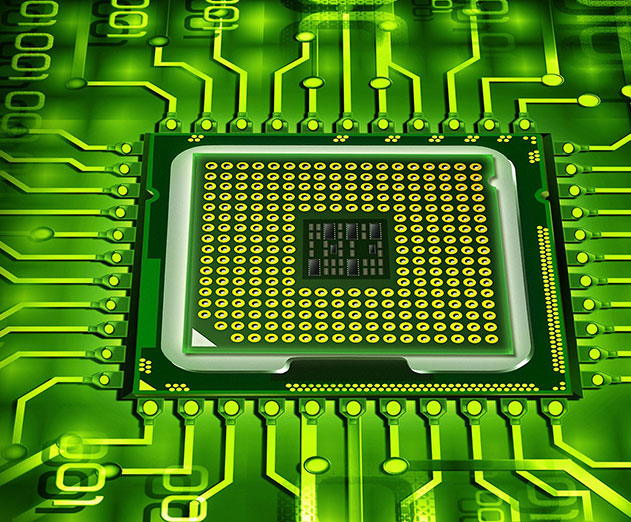 How in-memory computing is driving digital transformation technologies
Monday, August 07, 2017 by Nikita Ivanov

It increasingly seems that every business wants to become a data-driven software company. The success of Airbnb, Alibaba, Netflix and many others has CEOs, CIOs, and CDOs jumping on the digital transformation bandwagon and imagining all the possible ways they can leverage their intellectual property and unique data to deliver a service instead of just shipping products....
---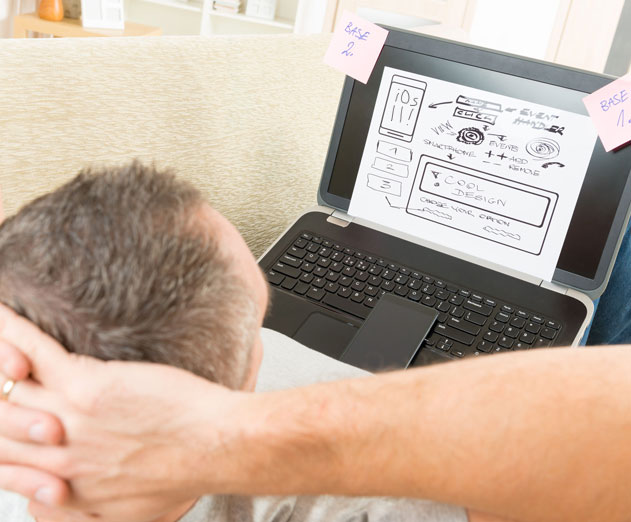 iOS 11 developer tips to maximize your opportunities
Friday, August 04, 2017 by Mark Price

One decade after the launch of the first iPhone, Apple is set to introduce the latest iOS. Deemed by the tech behemoth as the world's most advanced mobile operating system, iOS 11, still in public beta test, is packed with capabilities designed to help developers create cohesive and immersive user experiences. Following are new features and long-anticipated upgrades inc...
---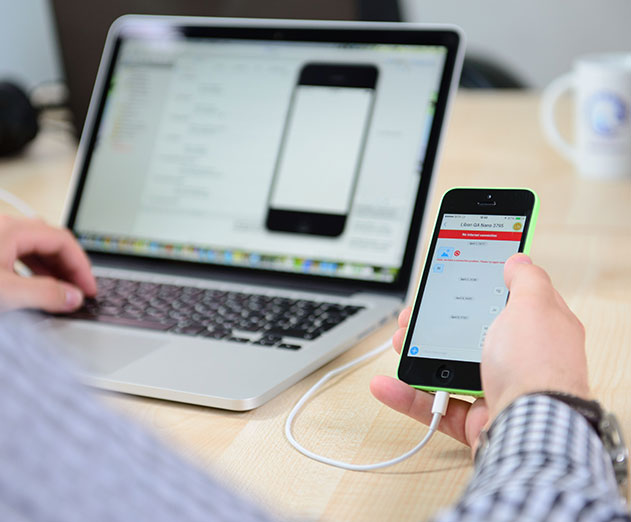 How mobile app testing has changed
Friday, August 04, 2017 by Richard Harris

Technologies are rapidly evolving and ways of testing them are changing too. But one thing remains true - product quality must be high. Therefore, it is important to have a clear vision on how you will guarantee that your product is working as planned. Depending on the project, you can build your own testing team, hire professional consultants or do a combination of bot...
---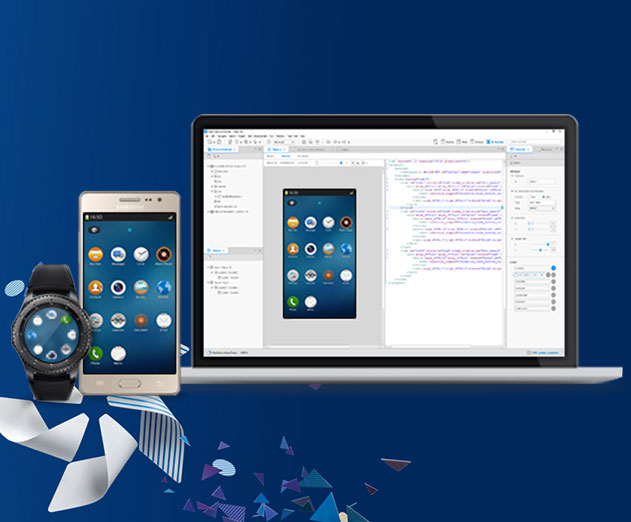 Tizen app developer growth is exploding says Hokyu Choi from Samsung
Thursday, August 03, 2017 by Richard Harris

Ever since Samsung released their own operating system, Tizen OS, into the market back at the beginning of 2012, Samsung has been continuously pushing for the adoption of the mobile OS on their devices. But although Android still dominates a majority share of Samsung devices in many regions, the growth of the Tizen OS is not to be overlooked and still has the potential ...
---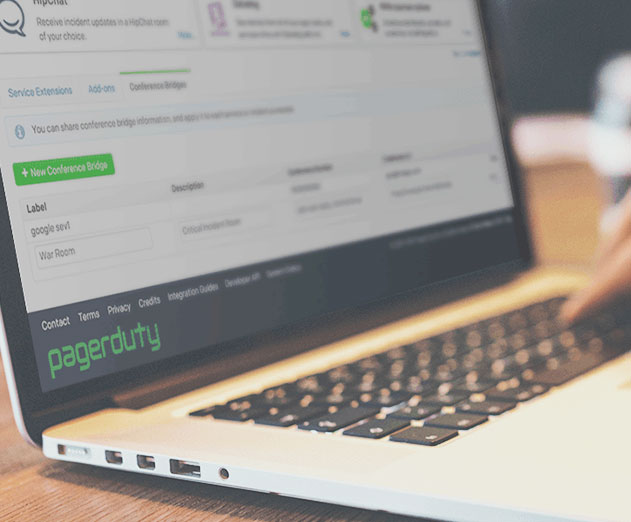 PagerDuty expands into APAC regions along with new Australia IT report
Tuesday, August 01, 2017 by Christian Hargrave

PagerDuty, a provider of digital operations management, has announced the launch of its local team in Sydney, Australia. The global expansion will help the company further grow its presence in the Asia-Pacific region and address the increasing need for digital operations management software. The company also announced the appointment of David Wall, former head of APAC s...
---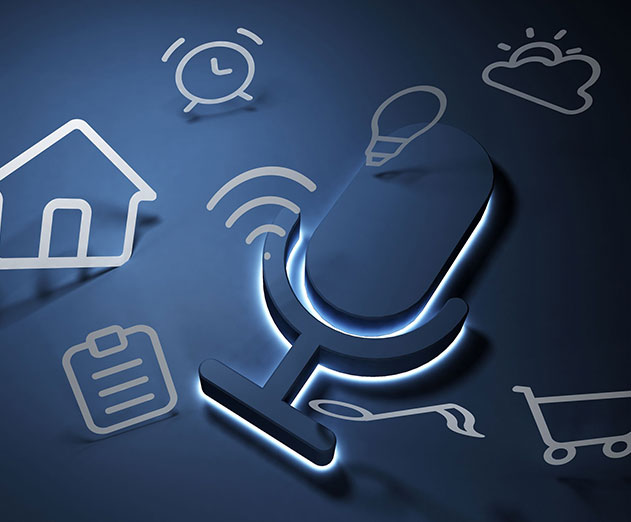 How developers can break the IoT language barrier
Saturday, July 29, 2017 by Richard Harris

Relationships aren't successful when only one person is talking. A true relationship is a real, two-way conversation with both people initiating informal interactions. However, to get to a level of informality, you need context. Now imagine this relationship with your technology. When your basement floods, the home owner is alerted about the flood by a connected device,...
---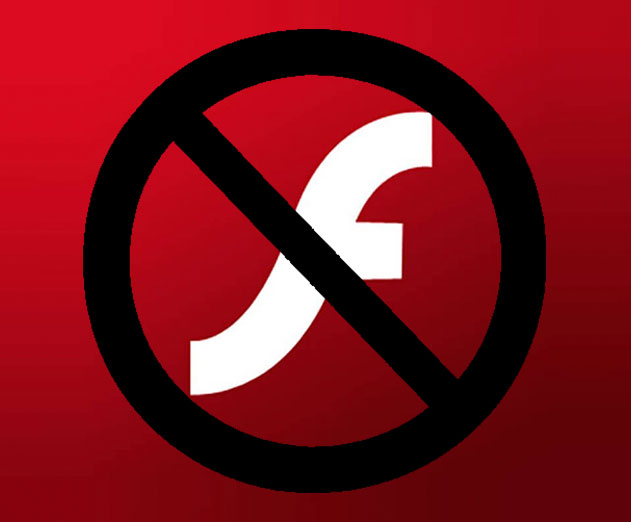 Adobe will be stopping updates for Flash by 2021
Friday, July 28, 2017 by Richard Harris

Adobe has announced its plans to stop updating and distributing Flash Player at the end of 2020. As open web standards like WebGL and HTML5 rapidly advanced to offer many of the web game development capabilities provided by Flash, it became clear that Flash's lifespan was limited.As a result, Facebook has partnered with game developers to support their HTML5 efforts, he...
---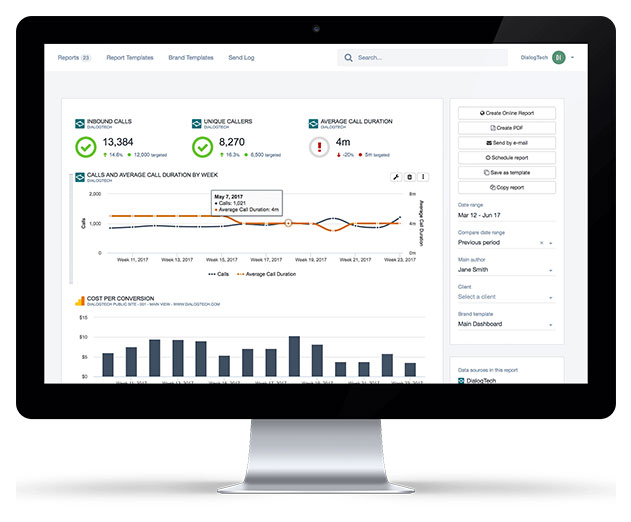 Omni-channel insights launch for phone call analytics platform DialogTech
Wednesday, July 26, 2017 by Christian Hargrave

DialogTech, a provider of marketing analytics for phone calls, has announced the launch of Dashboard Insights. Businesses and agencies can now access and visualize DialogTech's call analytics data however they choose to gain the right insights into how phone calls from digital advertising, website interactions and offline marketing drive appointments, customers and reve...
---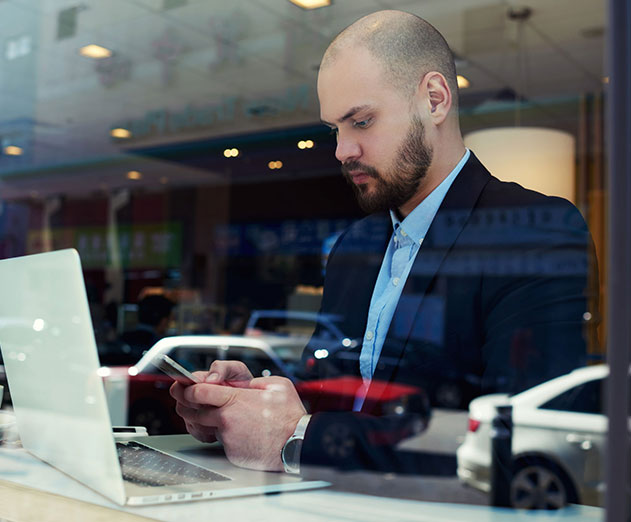 Kony gauges the state of apps in the enterprise
Tuesday, July 25, 2017 by Richard Harris

More businesses are realizing the importance of mobile apps, but are discovering deploying and managing apps in their business is not as easy as they had thought. To gauge the state of apps in the enterprise, Kony, Inc., an enterprise mobility and digital applications company, partnered with Wakefield Research. The global survey of more than 1,000 line-of-business execu...
---
Tapjoy hits a milestone of 600 million mobile consumers
Monday, July 24, 2017 by Richard Harris

Tapjoy, a Maximum Impact Platform for mobile advertisers and app developers, has announced that its ad platform grew to reach about 600 million mobile consumers at the close of Q2. This reach is primarily driven by massive growth in the company's rewarded video product, which posted an 80% year-over-year increase in the total number of daily unique viewers, a 107% incre...
---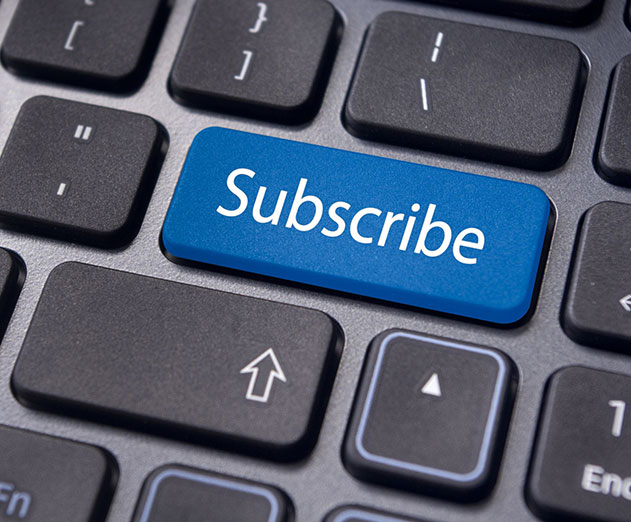 Why apps with subscription models are taking over
Monday, July 24, 2017 by Mark Loranger

Anybody with a passing acquaintance with the app store, whether on iOS or Android, is fully aware of the vast quantities of apps crammed into every (digital) nook and crevice, with more being released each passing day. For Apple and Google, this competition is great - the more apps there are, the more money they make. But for app developers, more competition means that ...
---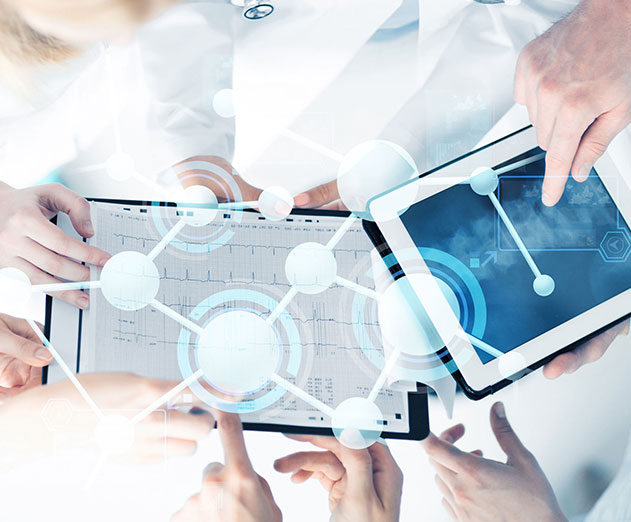 Over 90 percent of healthcare IT networks have IoT devices connected
Thursday, July 20, 2017 by Christian Hargrave

ZingBox has released the results of its survey of IT decision-makers within the healthcare industry. The survey, fielded in early July, found that the majority of healthcare IT networks have IoT devices and that most IT departments believe that existing security solutions for laptops and servers can also protect connected medical devices.More than 90% of healthcare IT n...
---
CURRENT '17 to bring together Christian business leaders
Wednesday, July 19, 2017 by Christian Hargrave

C12, the nation's largest network of Christian CEOs, business owners, and executives, this week excitedly announced their annual conference, CURRENT '17, will be officially hosted this September 28 through the 30th at the JW Marriott Resort & Spa in San Antonio, Texas.Curated specifically to celebrate 25-years of positive impact, CURRENT '17 will feature guest speak...
---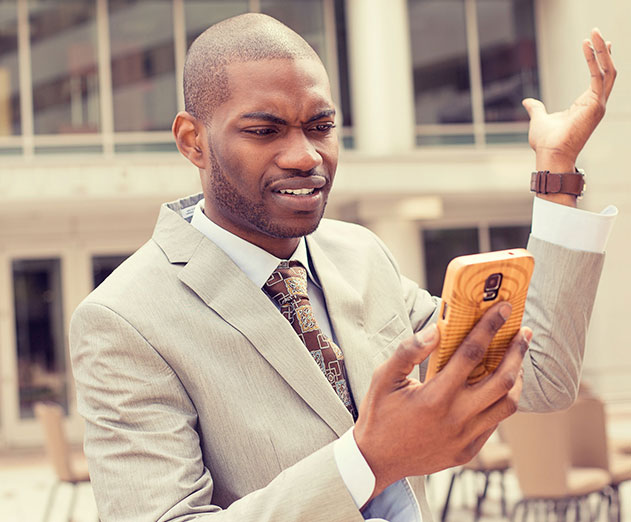 Stop masking your crappy apps
Wednesday, July 19, 2017 by Omed Habib

This may come as a surprise, but the "close door" button in an elevator does absolutely nothing to make the door shut faster. It's purely a psychological ploy to ease the minds of impatient riders. It tricks them into thinking that they're speeding up their ride when in reality it is solely designed to calm their nerves during unwanted seconds spent waiting.Developers h...
---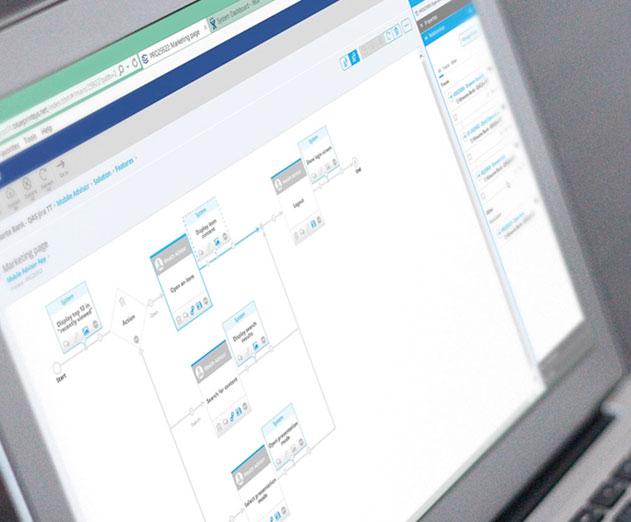 Blueprint now integrates with CA Agile Requirements Designer
Tuesday, July 18, 2017 by Richard Harris

Blueprint has announced the integration of its Blueprint solution with CA Agile Requirements Designer (CA ARD) from CA Technologies. Blueprint Storyteller is an agile planning solution for large-scale enterprise transformation, and Agile Requirements Designer is an end-to-end requirements design, test design automation, and automated test case design tool. The integrati...
---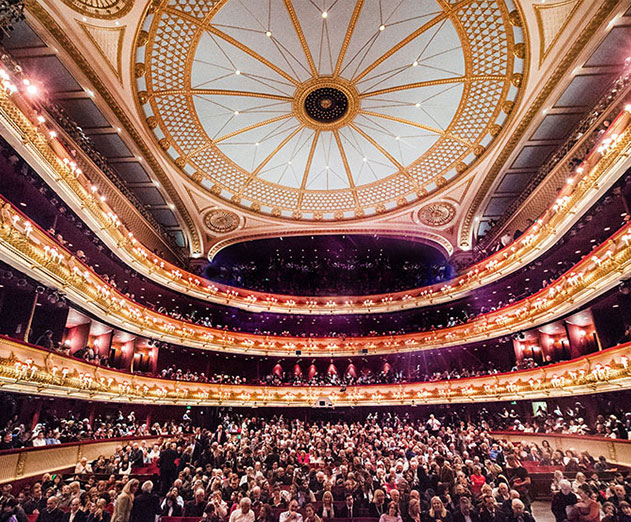 World Emoji Day: The Royal Opera House teams with Twitter
Monday, July 17, 2017 by Richard Harris

World Emoji Day on Monday, July 17, 2017 marks the first time that the Royal Opera House has teamed up with a digital platform like Twitter to tell the stories of some of the world's best-loved operas and ballets, engaging new audiences at giant scale for the first time. Throughout World Emoji Day, the Royal Opera House will share a series of tweets via its Twitter hand...
---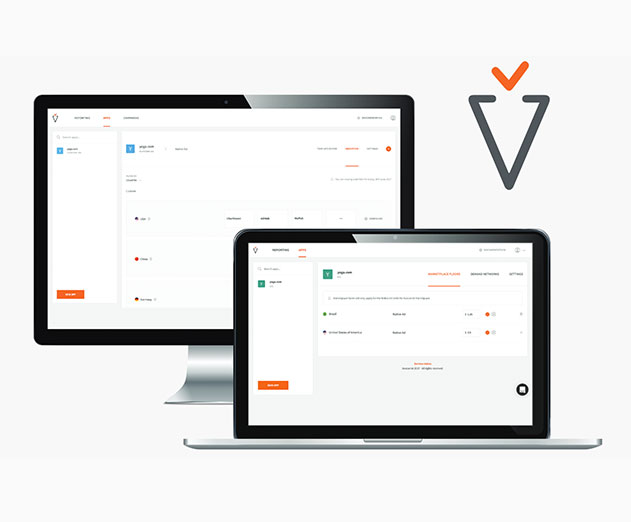 Avocarrot Unified SSP for mobile is launched from Glispa
Monday, July 17, 2017 by Richard Harris

Following the announcement of its fourth strategic acquisition, Glispa Global Group, a mobile ad tech company, unveils its newest product offering, Avocarrot, the full-service monetization platform which serves all types of mobile in-app advertising, both programmatic and performance-based. The new platform offers full transparency, control, and ease of use to boost and...
---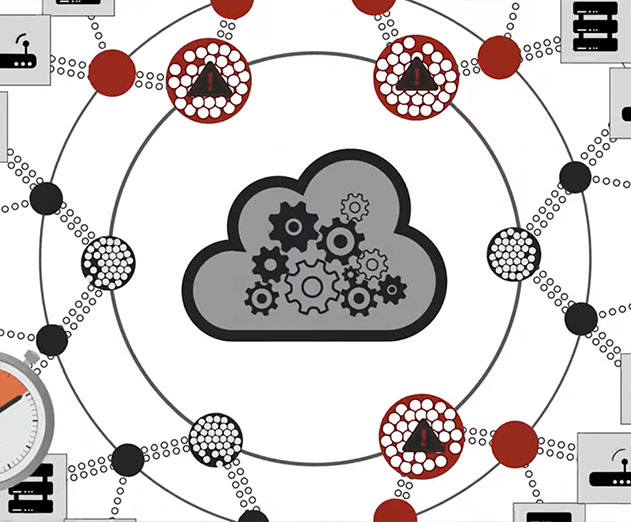 IIoT gets Lightning ML from FogHorn Systems
Monday, July 17, 2017 by Richard Harris

FogHorn Systems has announced the availability of Lightning ML, the newest version of its edge intelligence software platform for the Industrial Internet of Things (IIoT). Lightning ML is an IIoT software platform with integrated machine learning capabilities and universal compatibility across all major IIoT edge systems.Accenture predicts that IIoT can add $14.2 trilli...
---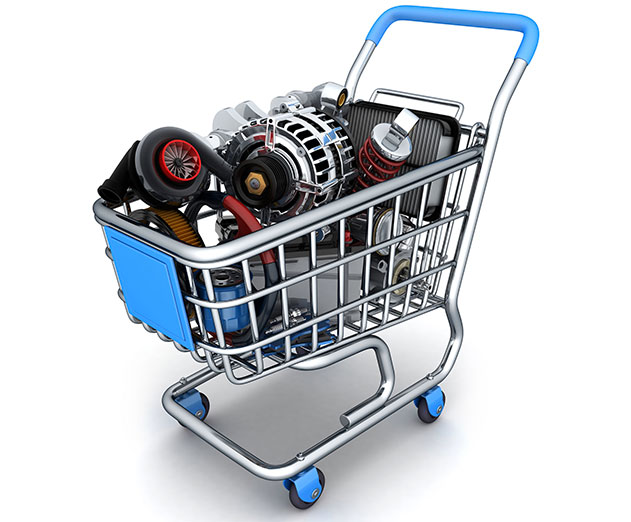 PartCycle uses AI to help buyers find used auto parts
Saturday, July 15, 2017 by Richard Harris

PartCycle Technologies announces "Inventory A.I.", an industry-first innovation developed to clearly communicate part descriptions and provide accurate quality ratings on used auto parts sold through the PartCycle Marketplace.Most used parts sourcing solutions available today only display raw notes made when an automotive recycler enters a part into their inventory mana...
---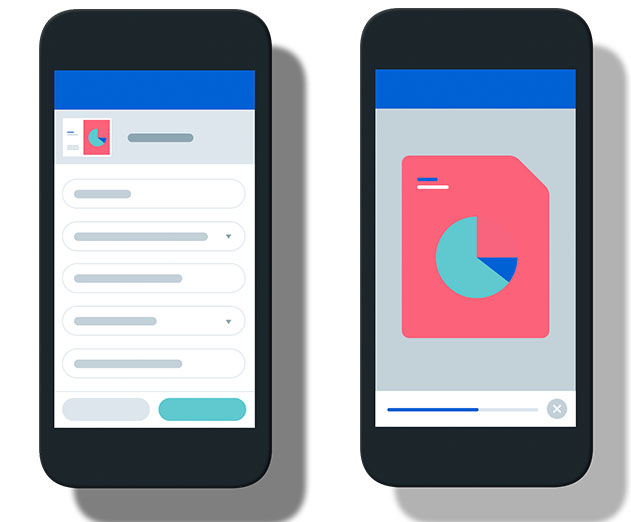 Box Elements for developers powers content experiences in their apps
Friday, July 14, 2017 by Richard Harris

Box, Inc., a cloud content management company, has introduced Box Elements, a new set of tools for businesses of all sizes to bring their content experience into any application built with their Platform. The first set of tools, UI Elements, is generally available and includes four pre-built, customizable components of their user interface. The company also announced th...
---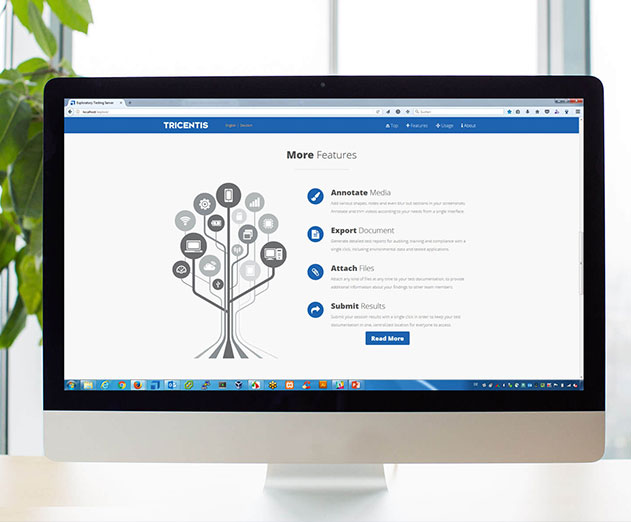 Atlassian JIRA gets a new exploratory testing tool
Thursday, July 13, 2017 by Christian Hargrave

Tricentis has released an exploratory testing tool available as a native add-on for Atlassian JIRA. The Tricentis session-based exploratory testing tool simplifies the planning, documentation, and reporting of exploratory testing directly within the JIRA environment - with full traceability between exploratory test results and the associated JIRA issues. Explorator...
---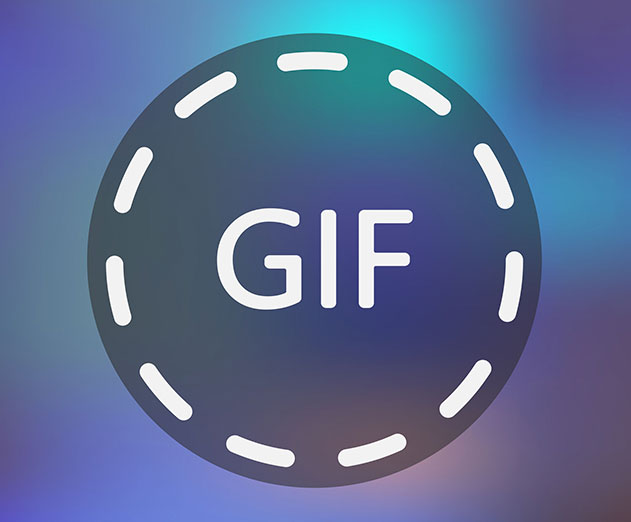 Make 1 minute GIFs on Gfycat now
Thursday, July 13, 2017 by Richard Harris

Gfycat, a user-generated GIF platform, has announced the launch of support for minute-long GIFs. Previously, GIFs on Gfycat were limited to 15 seconds or fewer.Support for longer GIFs is part of Gfycat's larger vision for the future of short content, said Gfycat CEO Richard Rabbat. "We're witnessing a shift in how consumers use GIFs and short videos. In addition to usin...
---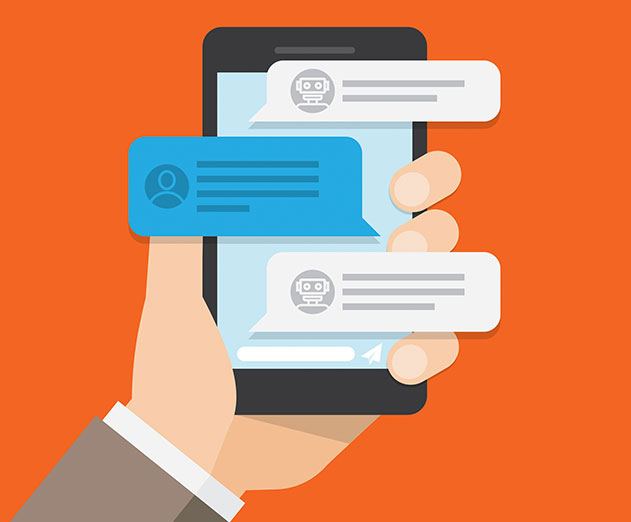 Bottr.me aims to simplify the way we work with personal AI bots
Thursday, July 13, 2017 by Christian Hargrave

Bottr.me, a chat bot creation tool, has received backing from 500 Startups, Purvi Capital, Google MD Rajan Anandan and Abhishek Gupta from TLabs. Launched in private beta earlier this year as a way to create one's very own smart AI based virtual avatar, this startup wants to fundamentally change the way we create and consume information and services online. B...
---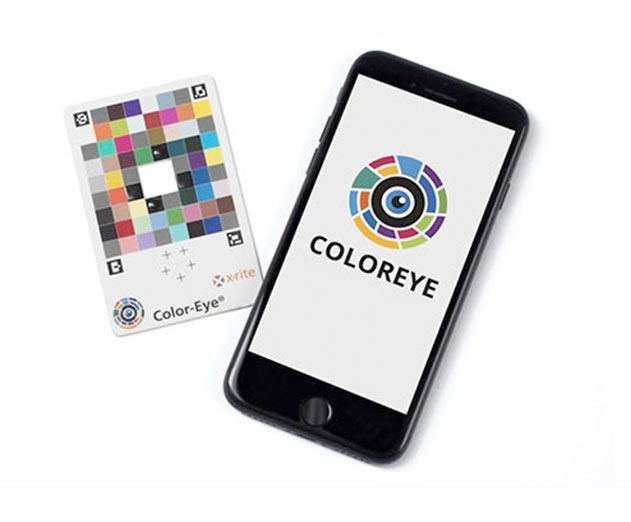 X-Rite launches Color-Eye app for perfect color matching
Wednesday, July 12, 2017 by Richard Harris

X-Rite Incorporated, a provider of color science and technology, and its subsidiary Pantone LLC, announced the launch of Color-Eye, a solution that brings accurate color measurement to smartphones and ecommerce applications. Color-Eye uses a smartphone and a color calibration card to help consumers shop for new items that match or complement the color of items they have...
---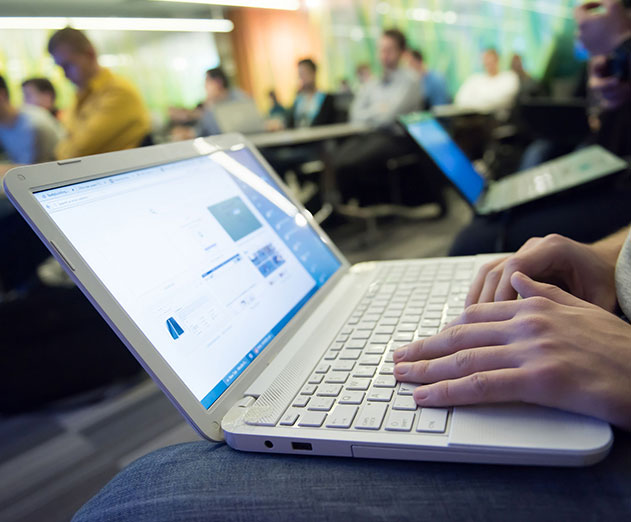 Introduction to Kubernetes from The Linux Foundation released
Monday, July 10, 2017 by Richard Harris

The Linux Foundation, the nonprofit advancing professional open source management for mass collaboration, has announced its newest massive open online course (MOOC) is now available. The free course, LFS158x - Introduction to Kubernetes, is offered through edX, the nonprofit online learning platform founded in 2012 by Harvard University and Massachusetts Institute of T...
---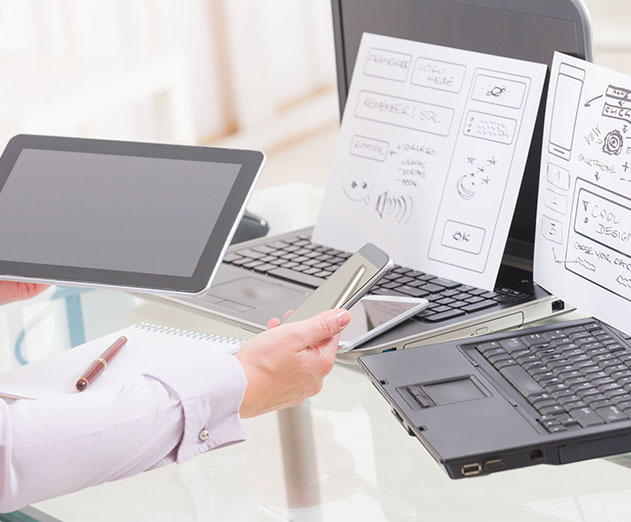 The case for developer platforms as seen by Oracle
Friday, July 07, 2017 by Richard Harris

Developers' lives are getting more challenging than ever. In the past, CIOs would give them the environment they had to work in, and operations was never part of their daily worries. But with the advent of cloud computing and broad adoption of DevOps methodologies, developers are now responsible for thinking about their environment, orchestrating containers, monitoring ...
---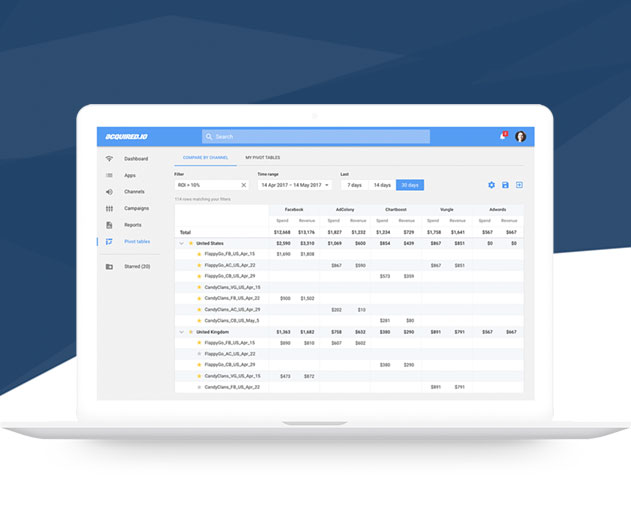 Acquired.io wants to help small app publishers
Thursday, July 06, 2017 by Richard Harris

The founders of mobile marketing company AppScotch, acquired by AppAnnie, have launched their newest venture, Acquired.io. The company has created a centralized platform to manage user acquisition across dozens of channels like Snapchat, AdColony, Chartboost, and others. Acquired.io has raised $2 million in funding from investors, many in the mobile gaming space. N...
---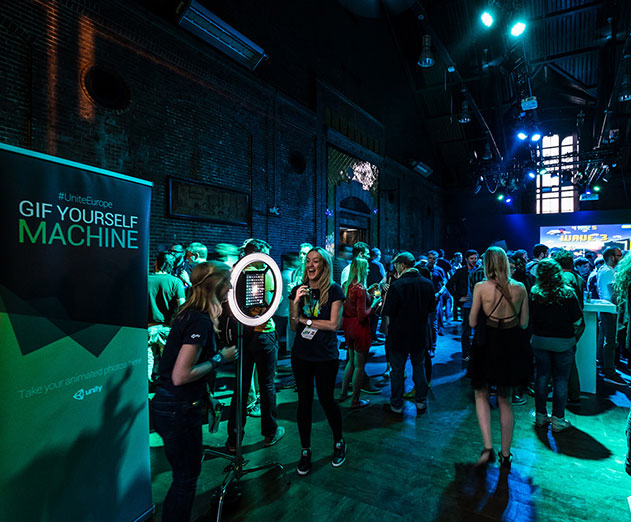 Your Unite Europe 2017 keynote briefing
Monday, July 03, 2017 by Christian Hargrave

Unite Europe 2017, taking place in the beautiful city of Amsterdam, has just kicked off! Over the next two days, artists, developers, teachers, filmmakers, researchers, storytellers and anyone using Unity will come together to talk about what they love most - creating with Unity.The opening keynote has just concluded and several big announcements have came down the pipe...
---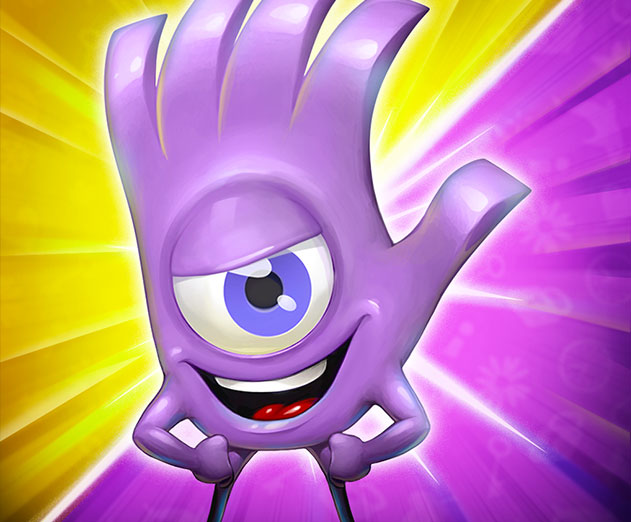 Asmodee Digital unveils Spot It! Duel
Monday, July 03, 2017 by Michael Haynes

Asmodee Digital announced the global release of Spot It! Duel - A Dobble Game for iOS and Android. Spot It! Duel brings the quick-paced, addictive symbol-matching fun of Asmodee's tabletop card game, Spot It! to mobile devices for free.In Spot It! Duel, players match symbols as fast as they can, collecting rewards, Dobble characters and bragging rights along the way. Bu...
---
Poker Night in America bets on KamaGames to make their mobile app
Wednesday, June 28, 2017 by Richard Harris

The KamaGames Group, have announced their partnership with Poker Night in America, the high stakes poker television show, that premieres every Monday & Sunday on CBS Sports Network in North America.The partnership will see the release of a standalone branded Poker Night in America app which will leverage the KamaGames technology platform and global liquidity of play...
---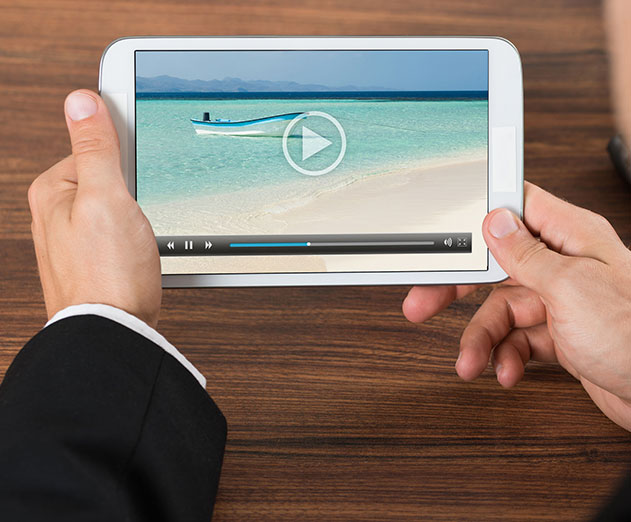 Mobile video challenges most app marketers new report says
Wednesday, June 28, 2017 by Richard Harris

If Digital Video 1.0 was characterized by the repurposing of TV content for the PC, then the current growth in Mobile Video is anything but repurposing Web or TV video content for mobile devices, according to research commissioned by mobile growth platform YouAppi.The research conducted by Dimensional Research found that 94% of the 218 global mobile marketer and agency ...
---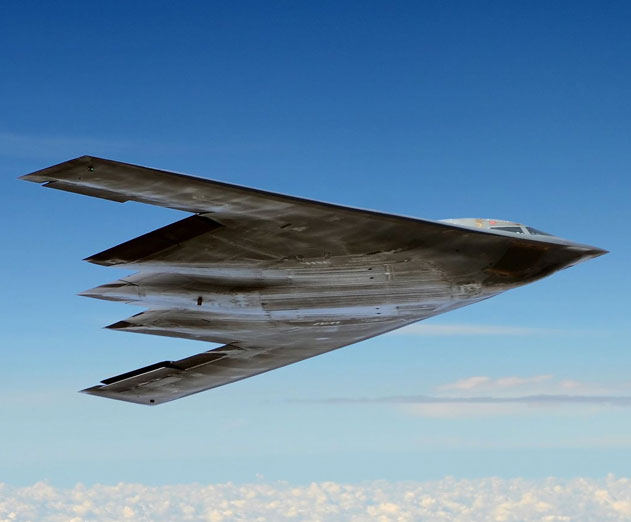 The holistic management of software comes to town from appOrbit
Tuesday, June 27, 2017 by Richard Harris

appOrbit, a company that looks to help accelerate digital transformation, is coming out of stealth and has unveiled its new application platform, which allows customers to automate the moving of enterprise software onto any modern infrastructure. The new platform helps speed up the movement of legacy applications like Siebel and Oracle to any cloud or container infrastr...
---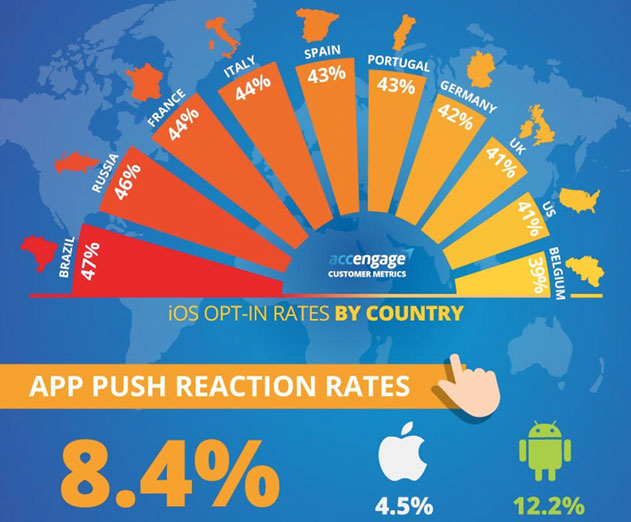 Study finds Android outperforms iOS in user reaction time for push alerts
Monday, June 26, 2017 by Richard Harris

Accengage, a push notification technology company for Mobile Apps, Websites and Facebook Messenger, is has released the 2017 Edition of their annual Push Notification Benchmark. In addition to updating Push Notification opt-in and reaction rates for Mobile Apps on iOS & Android overall, by industry and country, the study reveals for the very first time: mobile app r...
---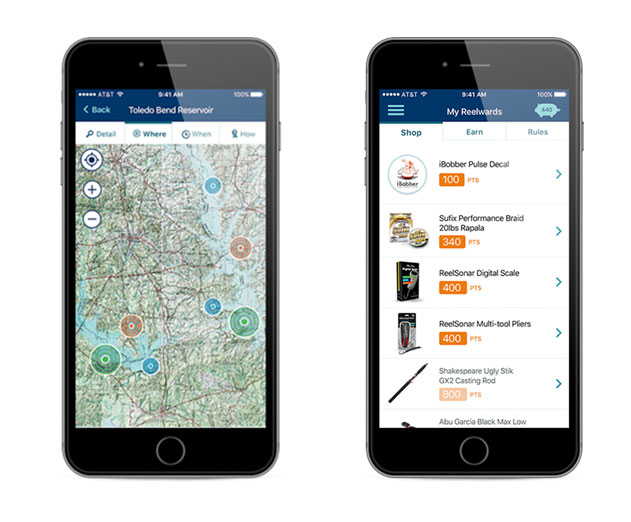 NetFish app guides you to catch more fish
Thursday, June 22, 2017 by Christian Hargrave

Many people spend more time planning a fishing trip than actually fishing. All that is changed with the launch of ReelSonars new free mobile app - NetFish. Whether you're new to fishing or a seasoned angler, NetFish will guide you on when, where, and what fish to catch. And as weather and water temperatures continually change, the app predicts where and when fish are bi...
---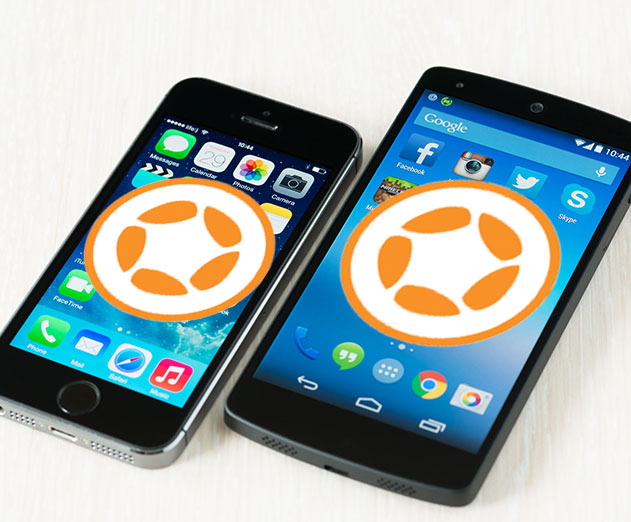 Corona goes free today including enterprise version
Thursday, June 22, 2017 by Richard Harris

Corona Labs​, the creators of a cross-platform app development platform, has announced that the Corona framework will become completely free for app developers starting today. Until now, the Corona development platform existed in two versions: a free core product named Corona SDK and an additional paid option named Corona Enterprise. The Enterprise version allowed...
---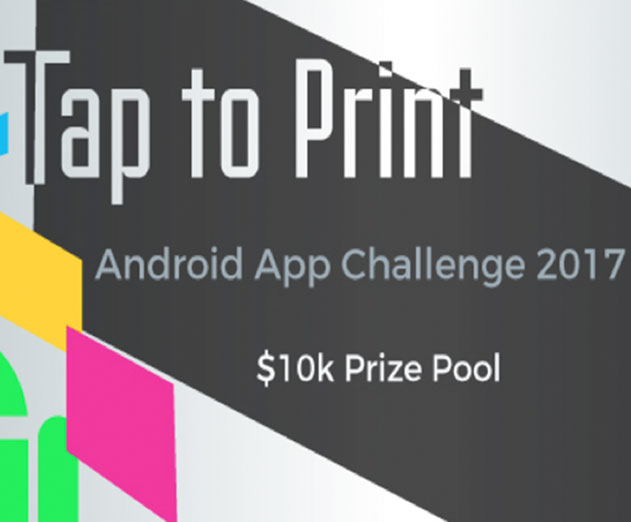 Tap to Print: Android App Challenge
Thursday, June 22, 2017 by Richard Harris

Add print to your app by July 12th for guaranteed prizes!Android developers, want a reward for boosting your app(s)? Mopria is awarding devs who give their app the useful function of mobile printing.The ability to print is a great tool for your app; it can increase your user retention, spike in-app purchases, and enhance your usability.Take part in the Tap to Print Chal...
---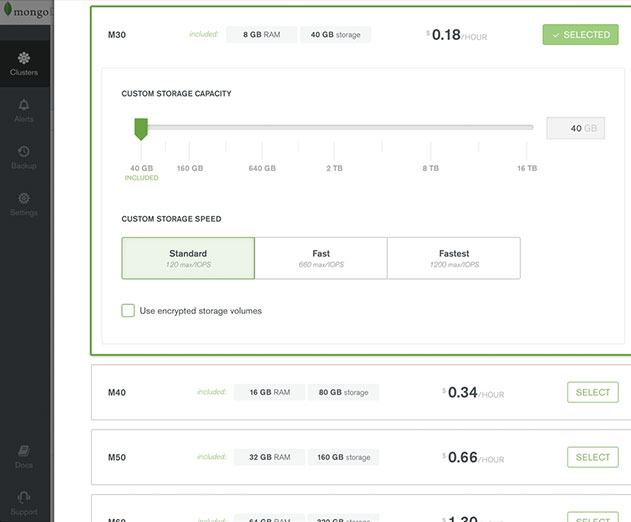 MongoDB Atlas is now available on top cloud platforms
Wednesday, June 21, 2017 by Christian Hargrave

MongoDB has announced that MongoDB Atlas, its cloud database as a service, is now available to users on the top three public cloud platforms. Atlas has extended its availability beyond Amazon Web Services (AWS) to include Google Cloud Platform (GCP) and Microsoft Azure, delivering on its vision of running MongoDB anywhere. The addition of support for Azure and GCP...
---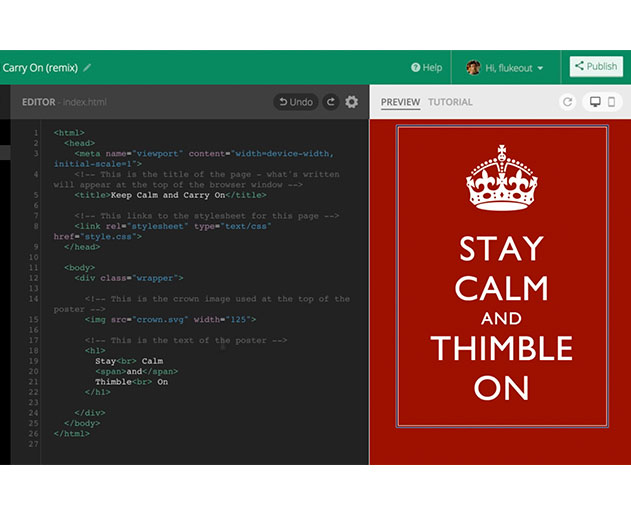 Mozilla updated Thimble but there is more to the story
Wednesday, June 21, 2017 by Richard Harris

Mozilla's best-known open source project is likely the Firefox browser. But ask a computer science teacher or budding coder what Mozilla project they hold most dear, and you may receive a different answer: Thimble.Thimble is Mozilla's free, educational code editor for teaching and learning HTML, CSS and JavaScript. It's a highly visual and interactive tool: Every new ta...
---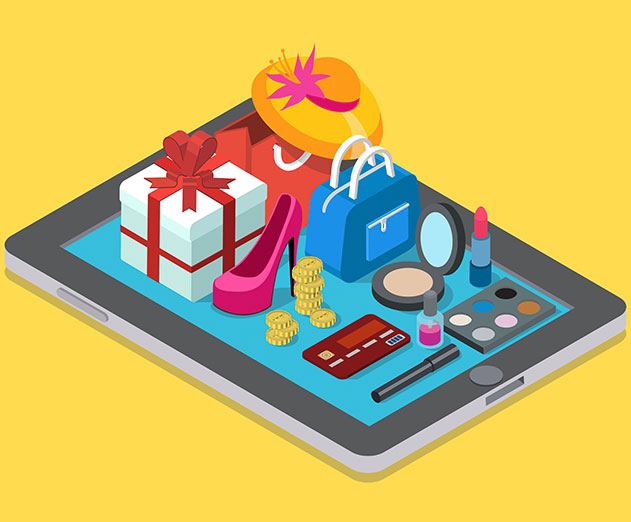 The best month to acquire users is in September finds new report
Wednesday, June 21, 2017 by Christian Hargrave

Liftoff, a mobile app marketing and retargeting company, has released a new report providing surprising insight into behaviors and trends in the rapidly growing world of mobile shopping. The data reveals the best month to acquire users is in September, ahead of the holiday shopping frenzy, and also examines geographical differences in mobile user engagement between Nort...
---
The top 20 best cities to live if you are a gamer
Wednesday, June 21, 2017 by Richard Harris

With the Electronic Entertainment Expo 2017 drawing large crowds to Los Angeles until June 15 and U.S. gaming revenues expected to exceed $25 billion this year, the personal-finance website WalletHub has released its report on 2017's Best Cities for Gamers. To determine the best places to be a serious gamer, WalletHub's number crunchers compared the 100 largest cities a...
---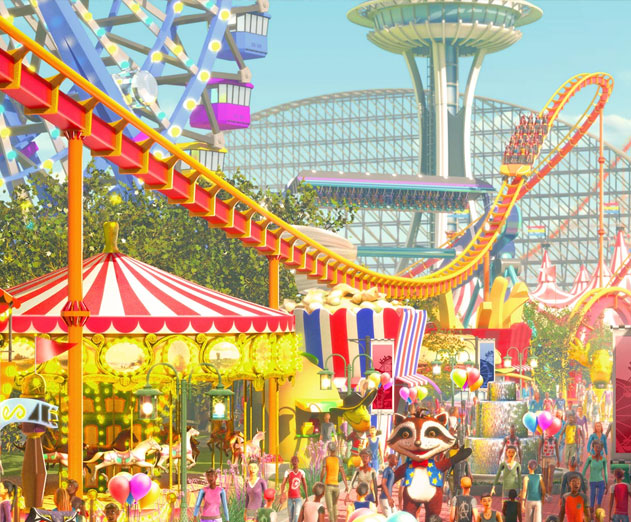 Tapjoy partners with Atari to monetize RollerCoaster Tycoon Touch
Tuesday, June 20, 2017 by Christian Hargrave

Tapjoy has announced a partnership with Atari, one of the world's most recognized publishers and producers of interactive entertainment, to make Tapjoy one of the first providers of rewarded advertisements in Atari's mobile games. Players of Atari's RollerCoaster Tycoon Touch can now earn free in-app coins by watching videos and engaging with other types of ads from Tap...
---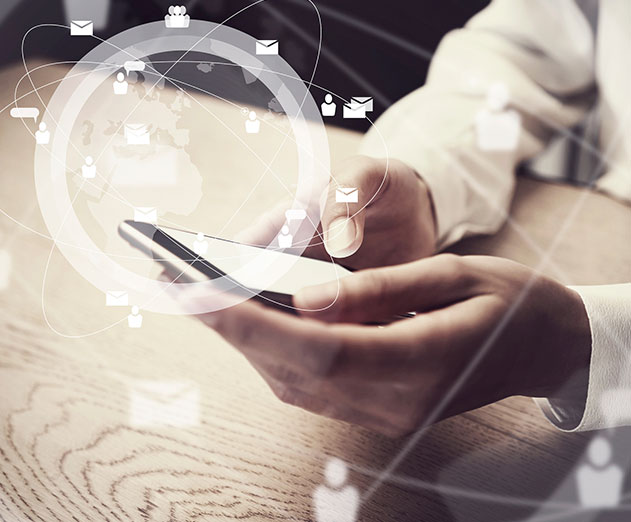 Why runtime application self-protection is critical for app security
Tuesday, June 20, 2017 by David Strom

Today most of us go about implementing security from the outside in. The common practice is to start by defining a perimeter and trying to defend it with various security tools. Even though perimeters have been porous for more than a decade, we still can't give up this notion that if we build a better wall we can keep our enterprises safer.Certainly that is where most e...
---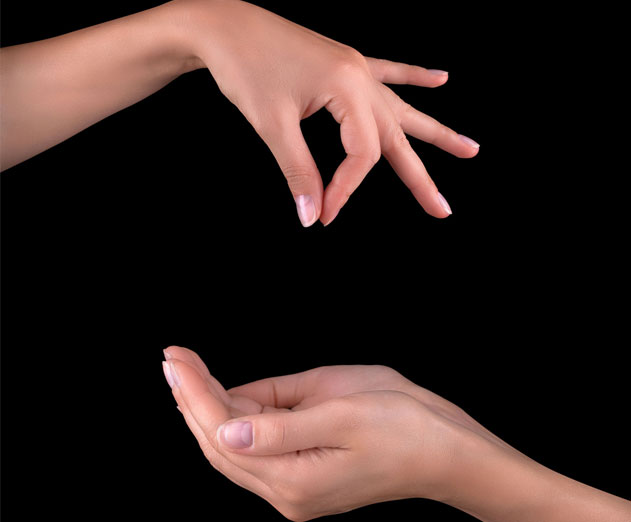 Invisible payments inside mobile apps problem
Monday, June 19, 2017 by Richard Harris

Have you ever wondered how Uber automatically charges you for your ride without making you pull out your credit card or sign a receipt? "Invisible payments" like these are a growing trend and aside from ride sharing, the technology is now being implemented by companies with Amazon and major restaurant chains. For brands, invisible payments enhance the consumer experienc...
---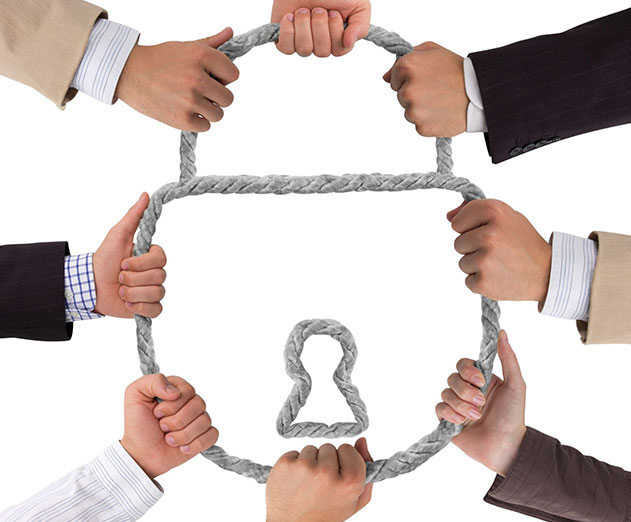 DevSecOps will help security and developers play nice
Thursday, June 15, 2017 by Richard Harris

Veracode, a security software company acquired by CA Technologies, has announced the results of a study examining the relationships between application developers and security teams.The study, conducted in conjunction with Enterprise Strategy Group (ESG), shows that despite the pervasive belief that security and development teams have conflicting priorities, initiatives...
---
Reward videos for mobile ads payoff the best says Tapjoy
Thursday, June 15, 2017 by Richard Harris

Consumers want their apps free and their ads rewarded. A new study by Tapjoy, a mobile advertising platform, found that mobile gamers in the US prefer opt-in, rewarded advertisements over mandatory ads such as pre-roll videos by a 4-to-1 margin. The study also found that videos are far and away consumers' favorite type of rewarded ads on mobile - preferred by at l...
---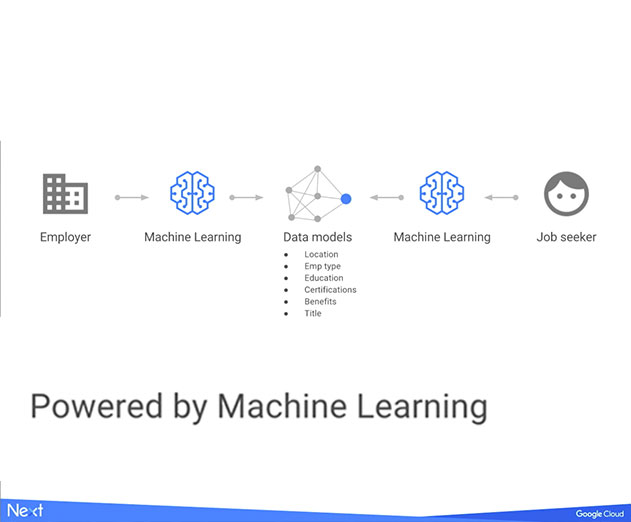 Endpoint Systems is utilizing the new Google Jobs API
Wednesday, June 14, 2017 by Christian Hargrave

Endpoint Systems, a systems integrator and developer of service and API software solutions, has announced it will offer services to help companies migrate and integrate their systems with Google's recently unveiled Jobs API platform. Google announced in May that it will be launching a job search engine in the U.S. that will leverage their existing technologies to offer ...
---
Personal Financial Wellness API announced at Digital Banking Summit
Wednesday, June 14, 2017 by Michael Haynes

Life and technology are becoming inseparable, with services like Amazon Alexa providing on-demand insights and forward-looking advice through the data we willingly provide to them. When it comes to leveraging that data to guide consumers in achieving financial balance and wellness, however, this type of simple, digital personalized guidance is lacking. This is surprisin...
---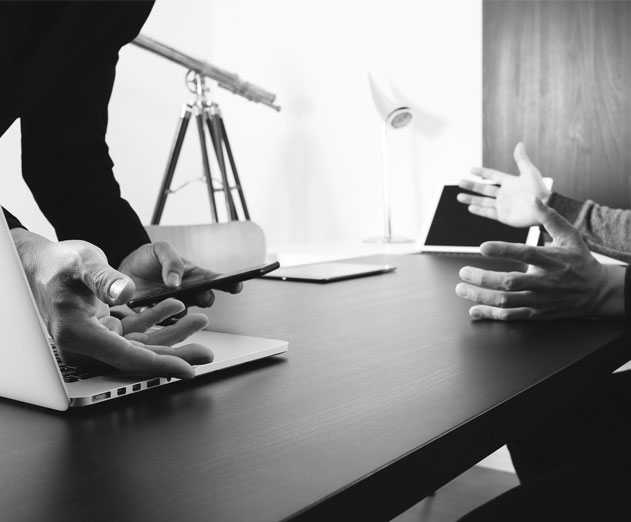 Adopting DevOps should be a top priority for you right now
Wednesday, June 14, 2017 by Richard Harris

As DevOps becomes more mainstream, there has been a rush for companies to implement it and agile workflows. DevOps as a buzzword isn't going away anytime soon, but are companies truly "doing DevOps" to the best of their ability? Sacha Labourey, founder and CEO of CloudBees, a hub of enterprise Jenkins and DevOps, discusses the difference between companies claiming to do...
---
Take the Sci-fi developer survey and win a $200 Amazon voucher
Friday, June 09, 2017 by Mark Wilcox

We are excited to present you with the Developer Economics Q3 2017 survey, run by VisionMobile! This is their 13th developer survey, focusing on tools, training and career development. The survey has an annual reach of more than 40,000 developers around the world, so it is a chance for you to contribute to the global developer community. The survey includes r...
---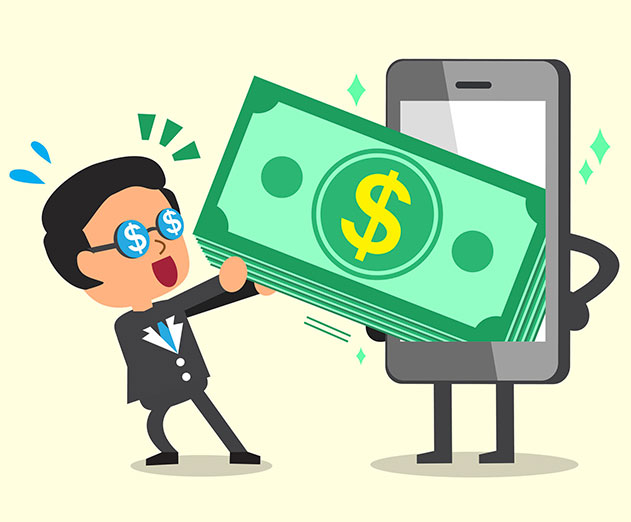 Why brands will pay top dollar for your in-app inventory
Thursday, June 08, 2017 by Dan Laughlin

Ad fraud is expected to cost brands over $16 billion this year. The industry is on edge, and brand safety is a top concern. This is especially true after Fortune 500 advertisers discovered their ads appearing next to inappropriate content on Google's Youtube.The industry has been working on solutions to curb ad fraud and increase brand safety, and yet the problem grows ...
---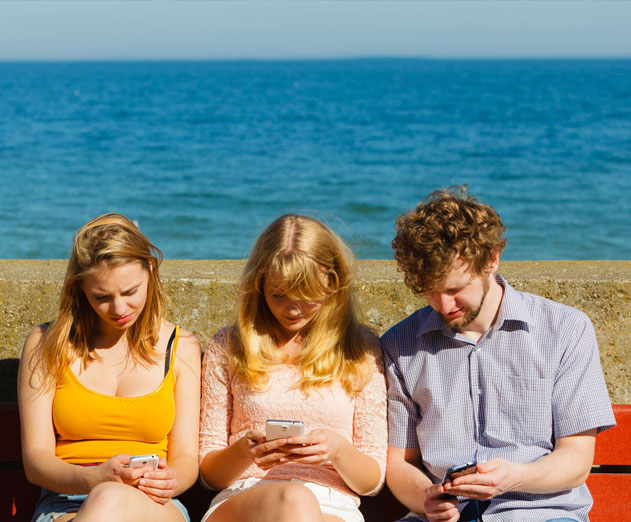 Weather apps have the highest mobile ad eCPM finds new report
Thursday, June 08, 2017 by Richard Harris

A new Q1 2017 report from Smaato was just released. Titled the "Global Trends in Mobile Advertising Report", data was analyzed from 300 billion mobile ad impressions served on its exchange each month and found that mobile ad space is more valuable than ever before as global eCPMs grew almost 50 percent year-over-year.Fueled by explosive growth in the Asia-Pacific ...
---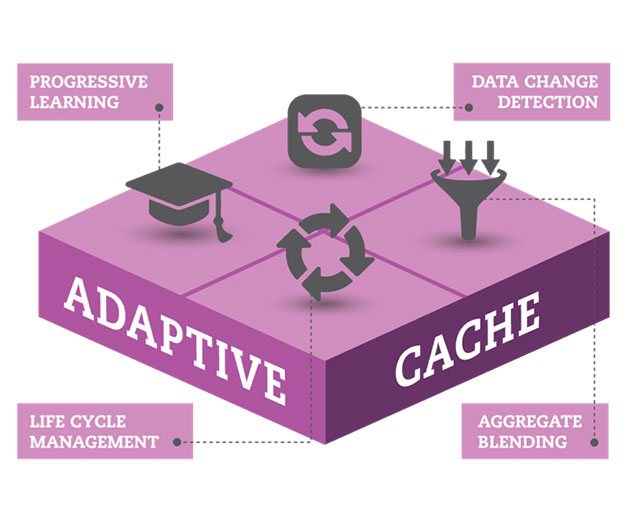 AtScale unveils their new 5.5 platform update
Wednesday, June 07, 2017 by Richard Harris

The adoption of the data lake over the past few years has proven that enterprises want a way to store vast amounts of raw data in its native format until needed for consumption. New database platforms like Hadoop or Google BigQuery have provided affordable solutions to let enterprises store data. However, when this data is not put to use, Data Lakes became Data Swamps. ...
---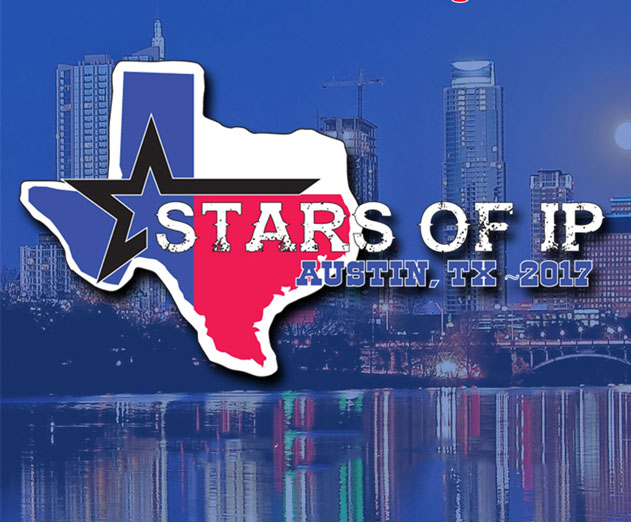 Stars of IP party to rock Austin again
Wednesday, June 07, 2017 by Michael Haynes

Silvaco, Inc. has announced collaboration with players in the semiconductor intellectual property (IP) ecosystem to host the annual Stars of IP party at Speakeasy in Austin, Texas, on the evening of Tuesday, June 20, 2017. The event coincides with the 54th Design Automation Conference (DAC), which takes place June 18 - 21 at the Austin Convention Center.Stars of IP seek...
---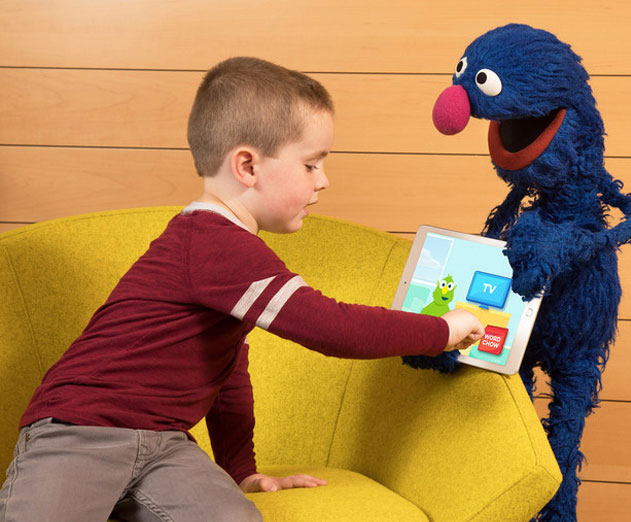 IBM Watson and Sesame Workshop launches AI vocabulary learning app
Tuesday, June 06, 2017 by Richard Harris

IBM and Sesame Workshop have announced that Georgia's Gwinnett County Public Schools, one of the nation's top urban school districts, has completed an initial pilot of the industry's first cognitive vocabulary learning app, built on the IBM and Sesame Intelligent Play and Learning Platform. The new platform, based on IBM Cloud, enables an ecosystem of software developer...
---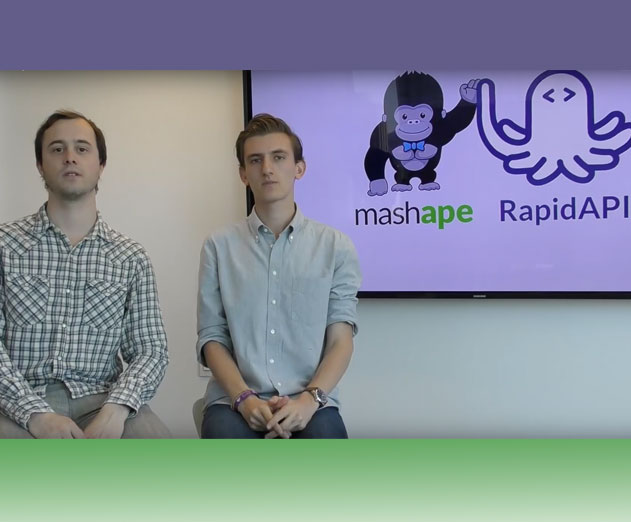 RapidAPI acquired the Mashape Marketplace
Wednesday, May 31, 2017 by Richard Harris

RapidAPI announced that it has acquired the Mashape Marketplace, giving developers access to a massive new inventory of APIs, becoming the world's largest API marketplace.The API economy is growing rapidly - expected to be a $2.2 trillion market by 2018, according to Ovum Research. APIs are playing a vital role in the development and operations of modern apps, with anyt...
---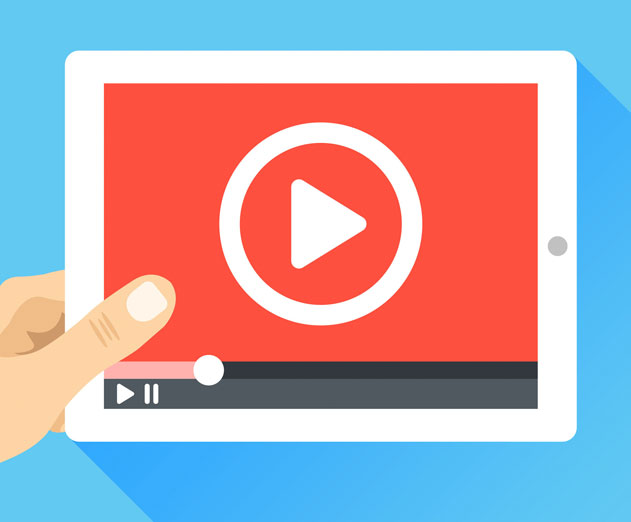 Mobile video ads install the most apps new survey says
Wednesday, May 31, 2017 by Christian Hargrave

AdColony has released their Spring 2017 App Install Marketing Survey. The survey is the 7th of its kind since 2013 and will provide insights, benchmarks, and trends from the top 250 grossing app developers. Respondents primarily represented mobile game developers (75%), with a minority making non-gaming apps (21%). A small number (4.0%) represented mobile publishers who...
---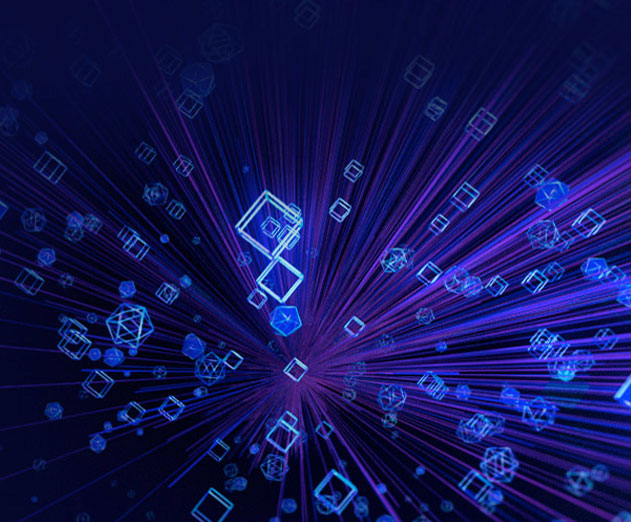 New enterprise cloud platform analyzes unstructured data
Tuesday, May 30, 2017 by Richard Harris

A new version of ABBYY FlexiCapture has been released. The scalable and universal enterprise capture platform enables organizations to automatically classify, extract, validate and direct business critical data from incoming customer communications and operational processes - such as customer requests, queries and transactions. Utilizing a range of automated machine lea...
---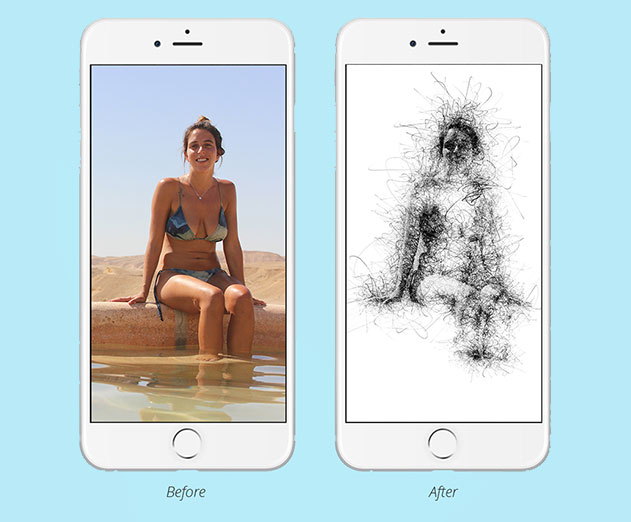 The Future of AR in mobile apps
Tuesday, May 30, 2017 by Richard Harris

Augmented reality: the shiny new toy that every company wants to get their hands on and be a part of. Since Facebook launched its AR platform a few weeks ago at F8, augmented reality has now become the standard in which companies must reach to achieve complete consumer interaction.While there is still a lot to discover and unleash when it comes to the capabilities of AR...
---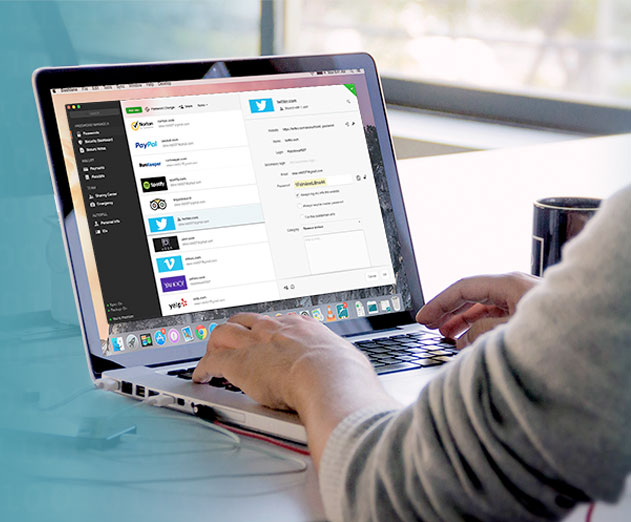 Dashlane to utilize Android's new support for password managers
Monday, May 29, 2017 by Christian Hargrave

Google announced native support for password managers in Android O and an early preview of Autofill with Google, which in the absence of a password manager, allows the user to use information from Chrome Sync and Google Payments to autofill apps. By offering basic functionality out-of-the-box and making it much easier for users to adopt and use a password management app...
---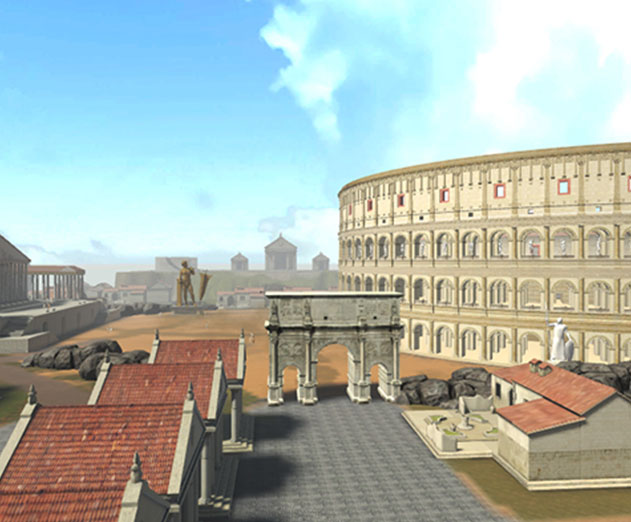 What VR developers need to know when creating educational apps
Thursday, May 25, 2017 by Baptiste Grève

From dissecting frogs without the guilty consciousnesses, taking a history class in ancient Rome, or swimming with marine animals in the Galapagos islands, VR is offering modern students a more authentic and immersive learning experience, in which they can interact with dimensional environments and place themselves in different times and locations.While the initial hype...
---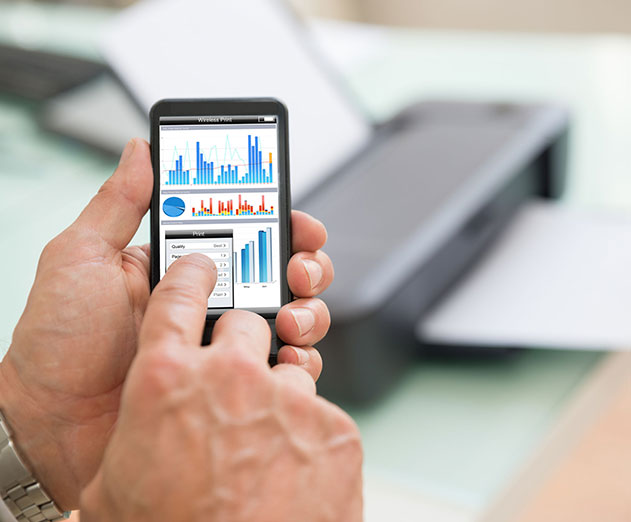 Get mobile printing up and running: What CIOs need to know
Wednesday, May 24, 2017 by Brent Richtsmeier

Enterprise workplace infrastructure is changing. Gartner found that total mobile sales into the enterprise globally are greater than 200,000 per year, while PCs are half that. The PC installed base has been on a steady decline since 2014, while the mobile installed base is on the rise - meaning mobile is set to surpass the PC installed base in 2017.However, even as more...
---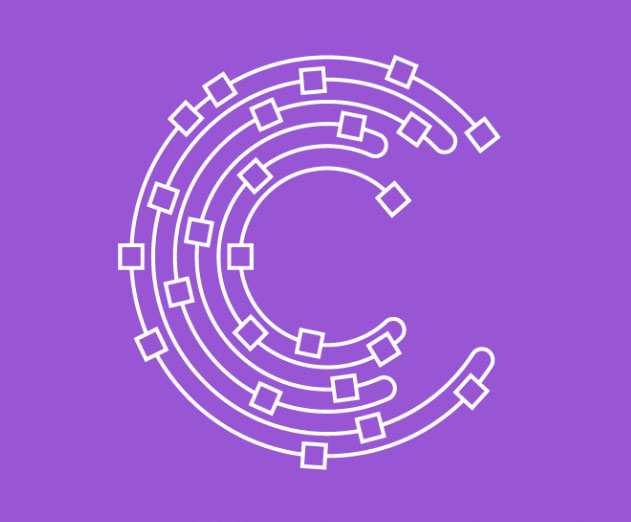 IBM launches Blockchain Founder Accelerator
Friday, May 19, 2017 by Richard Harris

IBM has announced the IBM Blockchain Founder Accelerator to help enterprises and enterprise developers take blockchain networks into production faster. The accelerator is the first program available that provides expertise and support across the technology, legal and business considerations of establishing new blockchain networks. Enterprises can join to gain exclusive ...
---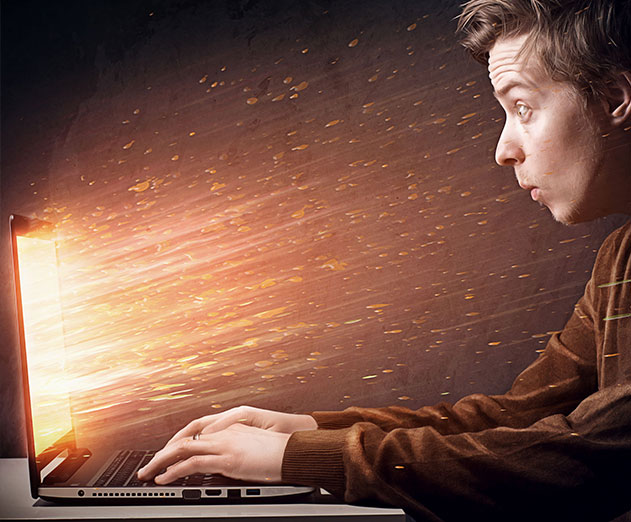 How app developers are failing in user engagement
Thursday, May 18, 2017 by Paul Brody

Editors note: Paul Brody is the Chief Product Officer at CleverTapIn the app world, do or die comes down to how well you engage your users, and if abysmal click-throughs and open rates are any indication, most apps aren't doing that very well. But it's not the fault of the product developers, nor is it an issue with the marketing department. It's how the two work, or to...
---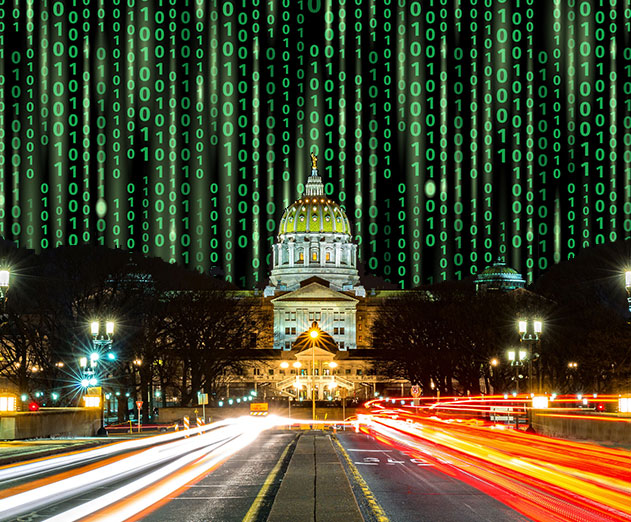 A DevOps framework for federal customers
Wednesday, May 17, 2017 by Christian Hargrave

Last Thursday, President Trump signed an executive order designed to strengthen the cybersecurity of federal networks including moving all federal IT systems to the cloud. The executive order also calls for effective risk management, which includes requiring planning so that maintenance, improvements and modernization occur in a coordinated way and with appropriate regu...
---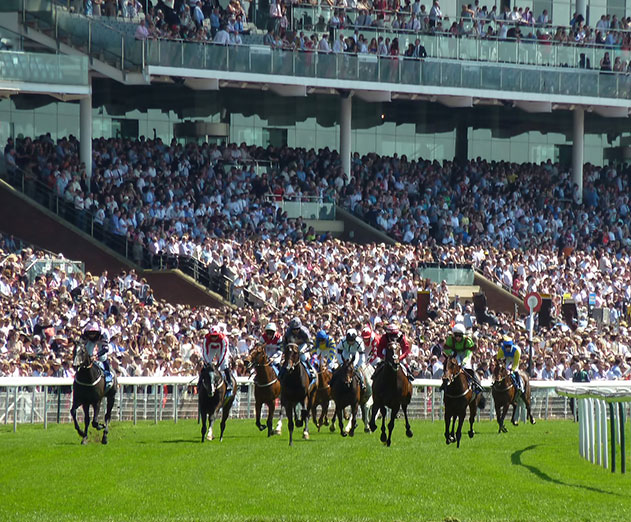 Place your bets with some of these betting apps from the UK
Tuesday, May 16, 2017 by Michael Haynes

A fully regulated and well-organized betting landscape in the UK has allowed betting operators to flourish and make important steps forward towards keeping up with the advancing mobile technology. One particular way which stands as the most prominent example and testament to UK sport betting dominance in recent years is via fully-fledged betting apps or mobile sites. UK...
---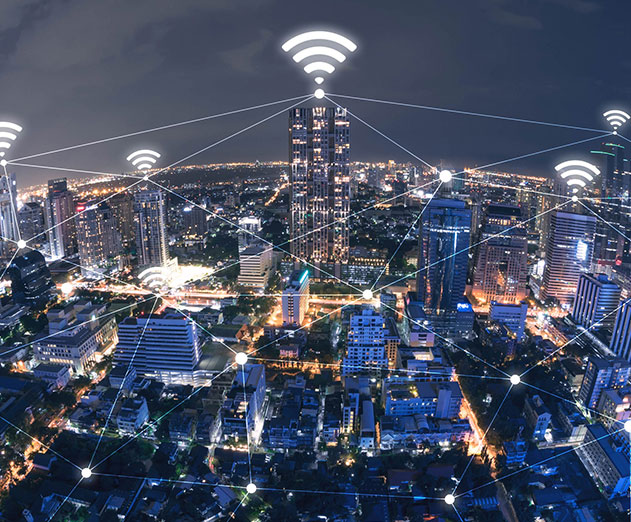 Wifi vs Bluetooth vs BLE, choosing the right IoT tech
Tuesday, May 16, 2017 by Yuri Brigance

Internet-of-Things (IoT) devices are increasing in popularity and availability - think Amazon Alexa, smart thermostats & light bulbs, Internet-connected garage door openers, GoPro cameras, and so on. One thing these products have in common is that they communicate wirelessly with either a mobile device, the Internet, or both. As these devices become smarter and gene...
---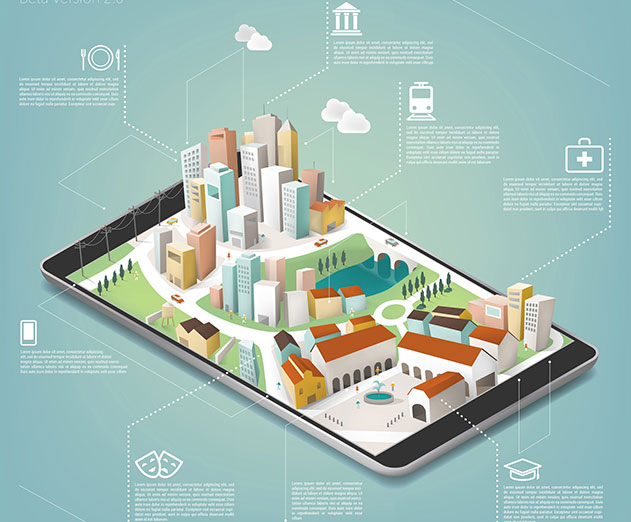 Mapping the IoT sets the signals to work
Monday, May 15, 2017 by Josh Joyner

The Internet of Things (IoT) and smart devices have created a buzz over the last few years. The reduced cost of sensors and a continued strengthening of the communications infrastructure have fueled the exponential growth of connected devices. The challenge has become less about what kinds of devices we can connect and more about what we can (and could) do with the data...
---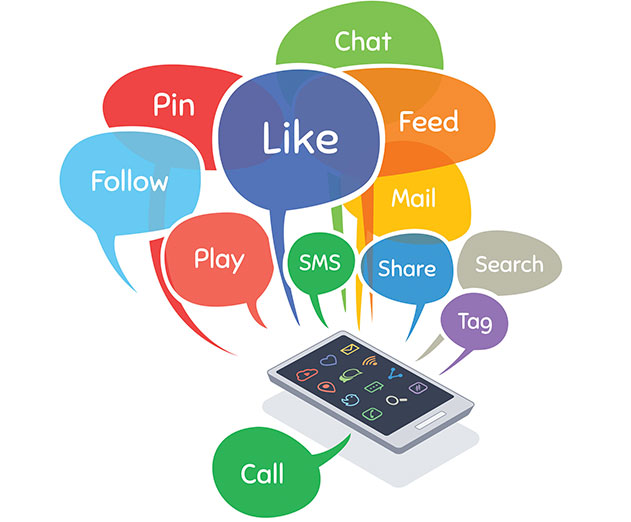 Social media intelligence platform releases premium offerings
Thursday, May 11, 2017 by Christian Hargrave

Synthesio, a social media intelligence and social listening tool, has announced Synthesio Plus. This new update, a premium offering, will allow their customers to gain stronger qualitative and quantitative insights out of their social data through utilizing interaction analytics in all aspects of the platform."Everything that we build for our platform is designed to giv...
---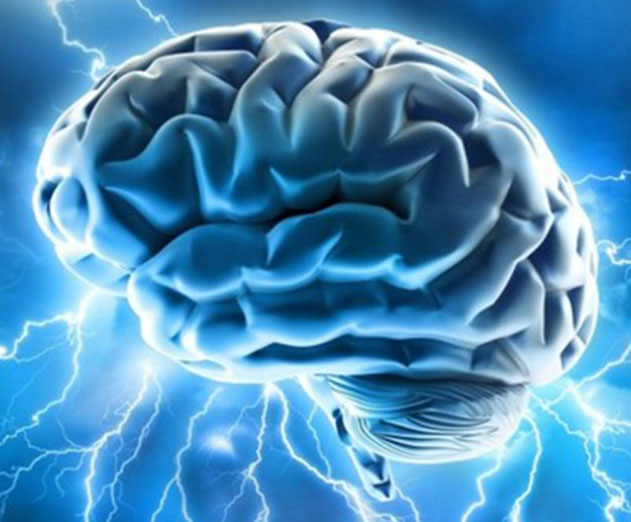 NVIDIA's Deep Learning Institute to expand its educational offerings
Wednesday, May 10, 2017 by Christian Hargrave

To meet surging demand for expertise in the field of AI, NVIDIA announced that it plans to train 100,000 developers this year - a tenfold increase over 2016 - through the Deep Learning Institute.Analyst firm IDC estimates that 80 percent of all applications will have an AI component by 2020. The NVIDIA Deep Learning Institute provides developers, data scientists and res...
---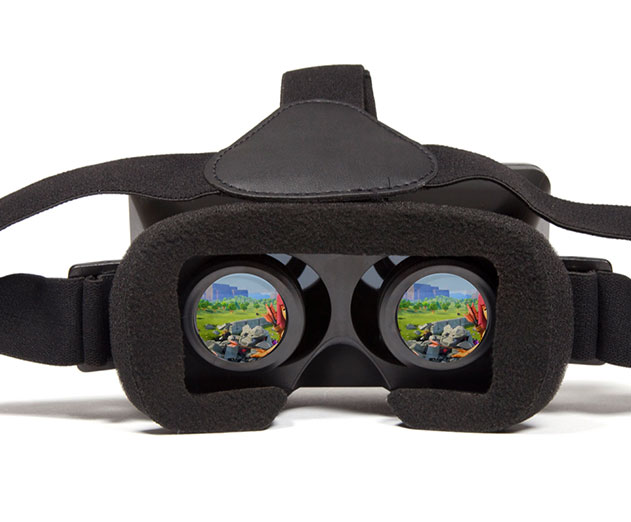 VR advertising SDK is now available for developers
Wednesday, May 10, 2017 by Richard Harris

Vertebrae, the native advertising platform for VR and mobile AR, has released from private beta version 1.0 of its software development kit (SDK). The drag-and-drop SDK allows VR developers to unlock numerous monetization options, affording an expansive mix of immersive ways publishers and brands can advertise natively in VR without disrupting people's experience. ...
---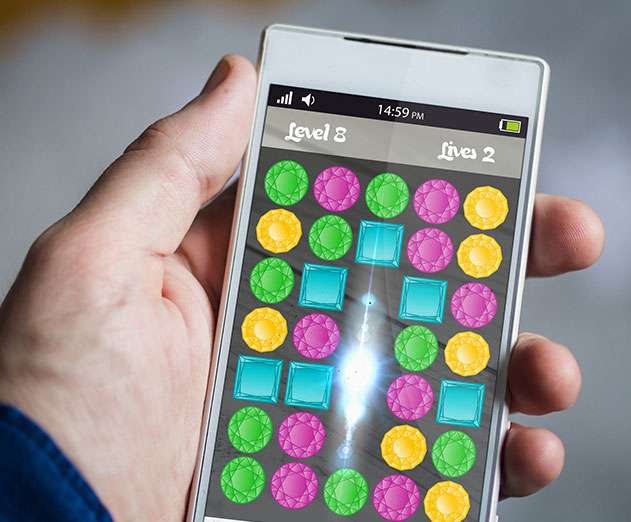 AppOnboard raises $4M in a seed round
Wednesday, May 10, 2017 by Michael Haynes

The app economy is larger than ever - mobile revenues grew 40 percent in 2016 with app developers grossing $37 billion, excluding any advertising revenue. Roughly half of that goes back in the ecosystem for User Acquisition (UA) - or paying for downloads.AppOnboard Inc, mobile app demo maker, has raised $4M from Troy Capital Partners, London Venture Partners ("LVP) and ...
---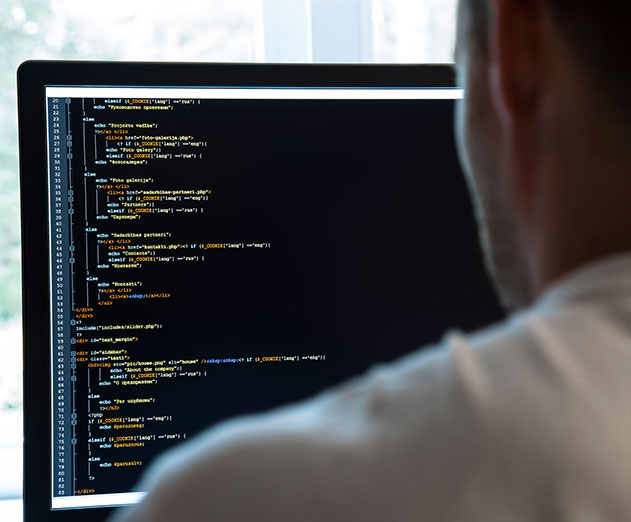 Improve mobile app security by turning it into code
Monday, May 08, 2017 by Jeff Williams

Why is application security such a pain? One of the hard problems with application security is that there are a zillion different ways that things can go wrong. Far more than any one person can be expert in. It's unfair to think that a software developer, who is already supposed to be expert in all the latest software languages, frameworks and best practices, should als...
---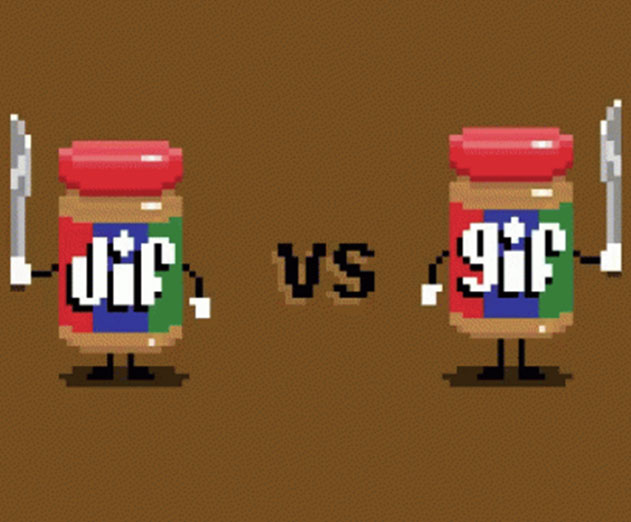 How animated GIFs have evolved into a messaging staple after 30 years
Monday, May 08, 2017 by Richard Harris

As short mobile messages come to dominate our daily communications - with friends, family and coworkers - many find it increasingly difficult to effectively get their point across. Typing everything out is annoying. Emojis no longer cut it. And the tone often gets lost. Tenor is creating a new visual language that solves this problem, empowering people to express their ...
---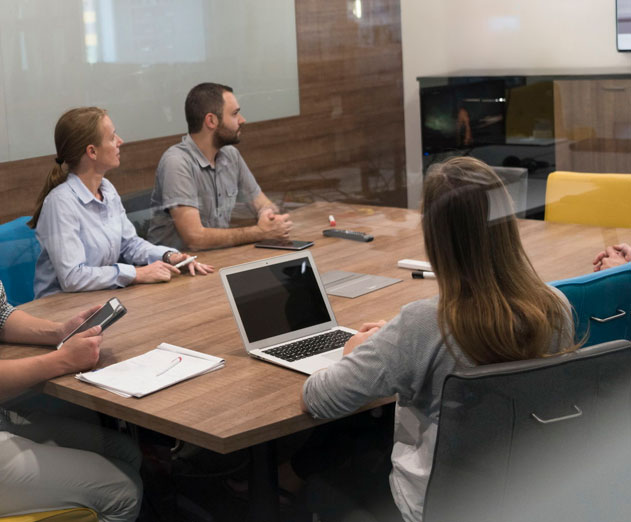 Tools and tips for app developers in the May 2017 issue
Sunday, May 07, 2017 by Richard Harris

Buzz, buzz, buzz - mobile software development marches forward and we've got loads of mobile development tips, advice, and helpful commentary for you in our latest issue. A special thanks goes out to all of the contributing editors, and the leaders who sat with us to give us some great insight on the topics inside.Check out what you'll find inside the May 2017 issue of ...
---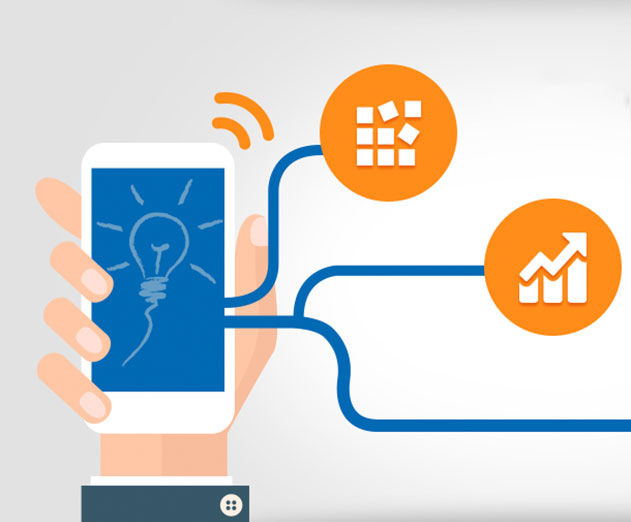 mTraction TVSync looks to expand into TV marketing
Thursday, May 04, 2017 by Christian Hargrave

mTraction TVSync was launched by Affle in partnership with the newly launched full-service mobile marketing and technology agency IPG Mediabrands Ansible in Indonesia. In the next phase of expansion, IPG Mediabrands & Affle would be taking this proposition and partnership across the APAC region. mTraction is used to track real-time TV commercials and sync digital ad...
---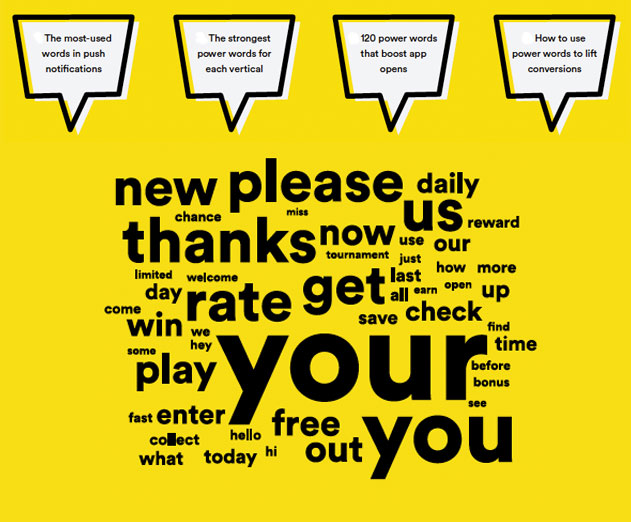 The best words to use in push alerts that boost engagement
Thursday, May 04, 2017 by Richard Harris

With the space constraints and urgency required in a mobile push notification, every word counts. Leanplum has released a new report, "Push Notification Power Words". Based on a text analysis of more than 2.6 billion push notifications, the report identifies highly effective "power words" to help mobile marketers break through the noise and drive better app engagement.I...
---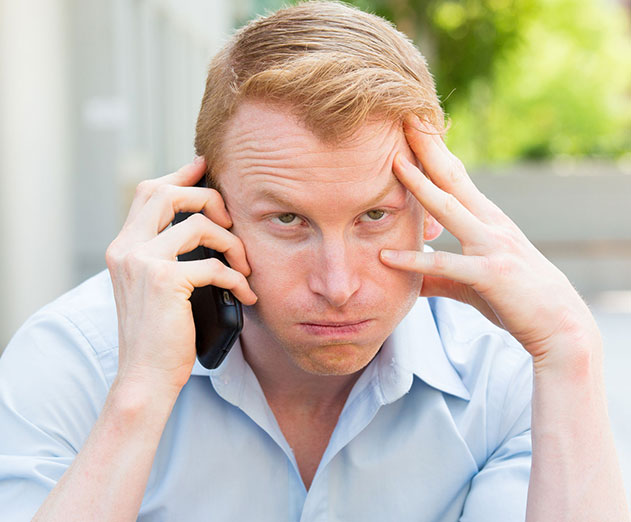 Monetizing apps without alienating users: A chat with Receptiv
Wednesday, May 03, 2017 by Richard Harris

We recently sat down with Receptiv, the company formerly known as MediaBrix, to learn more about how they work with app developers monetize their products. Receptiv is an in-app mobile video ad platform that connects brands to app users to increase ad performance. Founded as MediaBrix in 2011 and named an Adweek Top Mobile Innovator, they are available via both programm...
---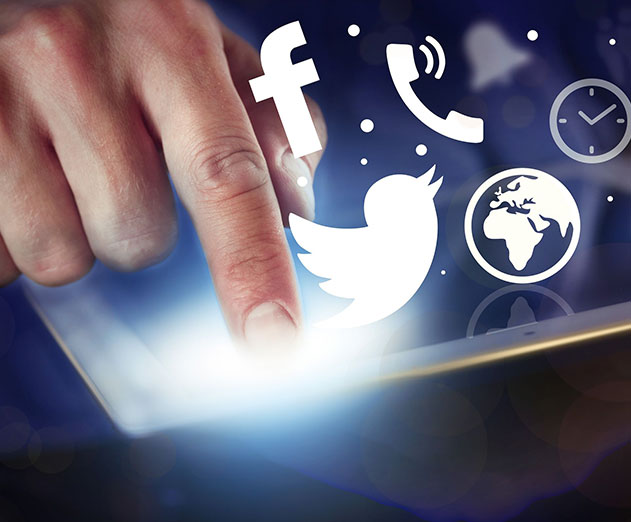 Growing your business with an app
Tuesday, May 02, 2017 by Richard Harris

There are many different tools available for businesses to use to market and promote their products and services. Social media is one of those major platforms, but the passive nature of these websites and platforms doesn't always make them the best way to reach customers. Creating a mobile app for your business allows you to directly engage with your consumer base, but ...
---
An augmented reality game for DJI drone users
Tuesday, May 02, 2017 by Richard Harris

Edgybees just launched a new augmented reality (AR) mobile application that is compatible with DJI drones, including the older Phantom 3, the Phantom 4 and the new Mavic Pro. Developed using DJI's software development kit, the 'Drone Prix' is the first ever AR mobile app created specifically for DJI's aerial platforms, allowing users, especially new drone pilots, to mas...
---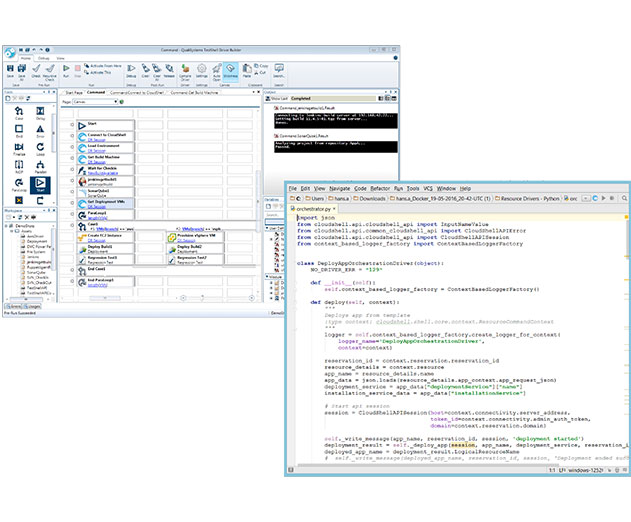 Quali's CloudShell version 8 is now generally availability
Friday, April 28, 2017 by Christian Hargrave

OpenStack adoption in enterprises is becoming increasingly embraced as revenues grow at 35% CAGR, according to 451 Research. Adoption of OpenStack is increasing among organizations with over 1,000 employees both with on-premise and hosted OpenStack deployments. The 451 Research team predicts a growing number of use-cases across enterprise and service provider deployment...
---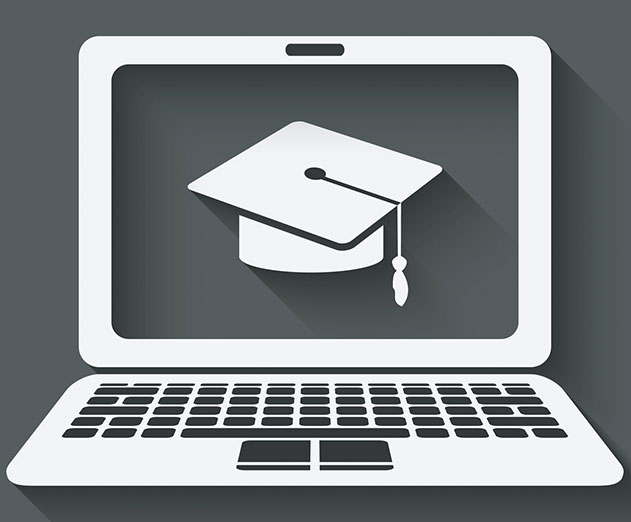 W3Cx celebrates enrollment of over 400k students in their MOOCs
Wednesday, April 26, 2017 by Christian Hargrave

Just two years after launching its first HTML5 course on W3Cx, the World Wide Web Consortium (W3C) has announced that it has exceeded its enrollment goals with nearly 400,000 students from every country participating in its HTML5 and CSS MOOCs (Massive Open Online Courses). W3Cx is the result of a successful partnership with edX, a nonprofit online learning platform, fo...
---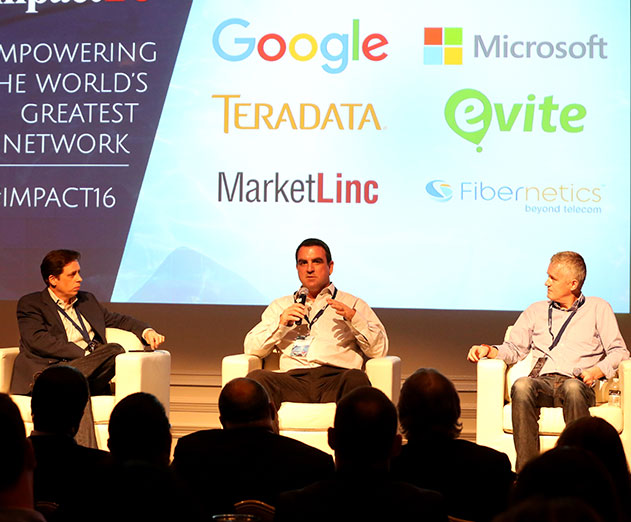 Big Nerd Ranch CEO to be featured speaker at IMPACT17
Monday, April 24, 2017 by Christian Hargrave

Big Nerd Ranch, known for its immersive application development bootcamps and app development services, announced that its CEO and founder, Aaron Hillegass, will be a featured speaker at IMPACT17 Cayman. This important internet marketing event will be help at at the beautiful Kimpton Seafire Resort, Grand Cayman. Hillegass' lifelong interest in ...
---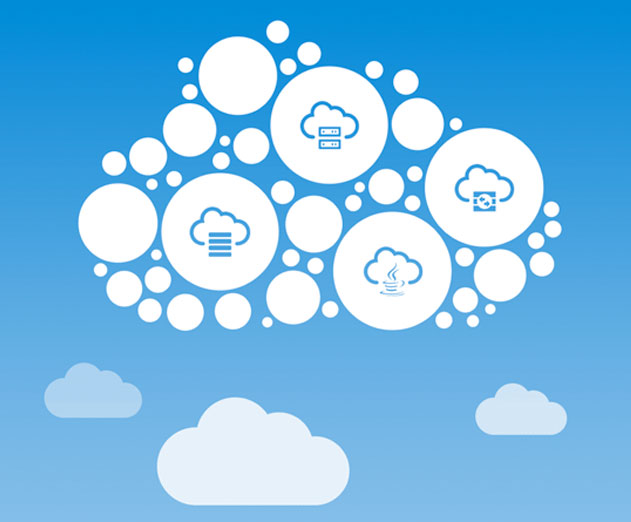 Oracle brings database and tools to Docker store
Friday, April 21, 2017 by Christian Hargrave

Oracle announce that it is collaborating with Docker to release its flagship databases, middleware and developer tools into the Docker Store marketplace via the Docker Certification Program. Together, Oracle and Docker want to enable developers to quickly build cloud-native applications using Docker Enterprise Edition as their container platform. The Docker Certificatio...
---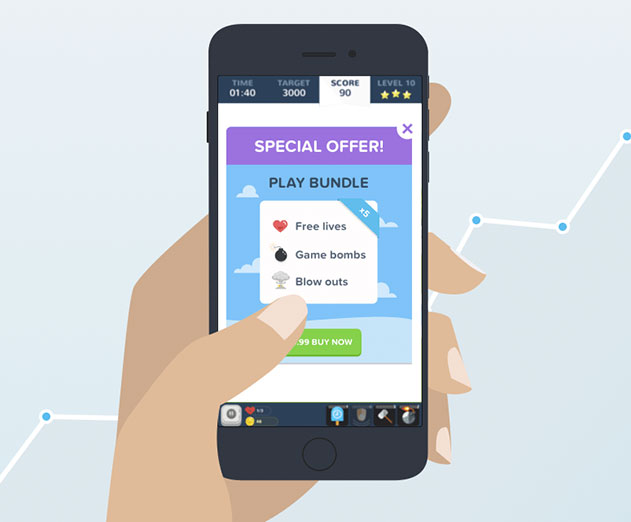 Keeping your free to play games and apps profitable
Friday, April 21, 2017 by Richard Harris

Free-to-Play isn't a new concept, it's still a very popular business model for many software companies, game and enterprise alike. But although a F2P platform looks very attractive to prospective customers, the downside is the wager that is made on whether or not enough customers will make the leap to actually pay for the premium items on your platform. It's this consta...
---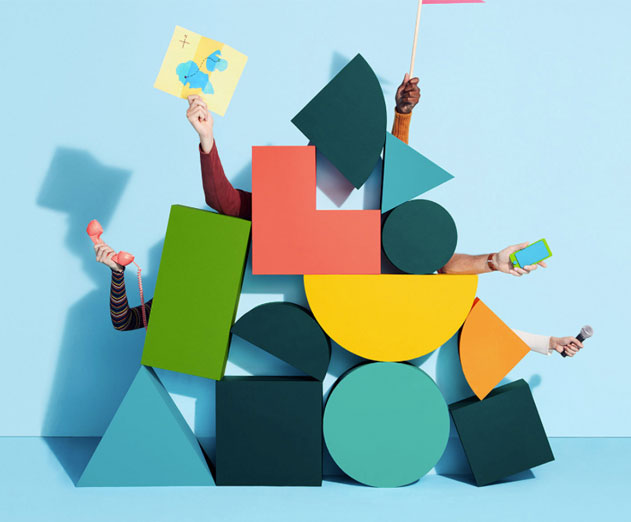 Zendesk and Google Fabric partner
Thursday, April 20, 2017 by Christian Hargrave

Customers today expect help when they hit a customer experience snag, even if that is the middle of their commute or when they're standing in a coffee line. Gartner forecasts that this year, 35% of all customer support will take place on a mobile device, an increase of 300% over 2014. In response to this customer demand, Zendesk has launched the first customer...
---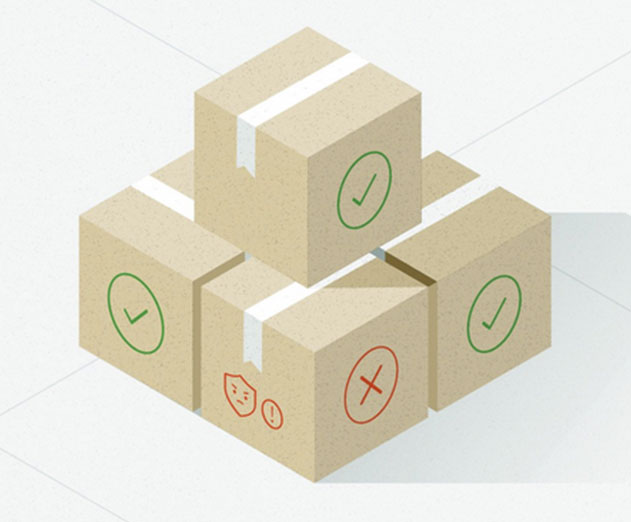 NodeSource N|Solid for Alpine Linux
Wednesday, April 19, 2017 by Christian Hargrave

NodeSource, the Node.js company, has announced the release of NodeSource N|Solid for Alpine Linux, the newest addition to its enterprise-grade Node.js platform that enables a secure, reliable and extensible platform for Node.js applications. The latest release makes it easier for teams using Docker containers with the popular Alpine Linux distribution to leverage the en...
---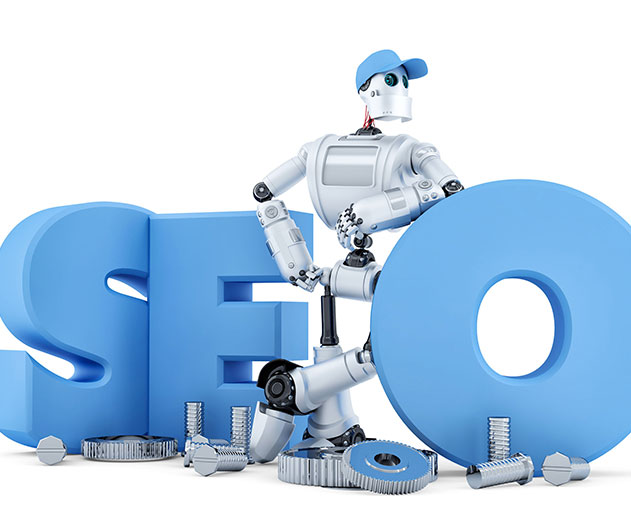 Taking your mobile website SEO to the next level
Wednesday, April 12, 2017 by Michael Haynes

Editors note: Guest submission by Tom HardyWhy does SEO have to be such a moving target? As frustrating as it is, the changing landscape of telling web crawlers all about your website for discovery is always changing. From 2015 until now, there have been well over 50 unofficial changes to the "rules" that search engines look for on your website.A good mobile friend...
---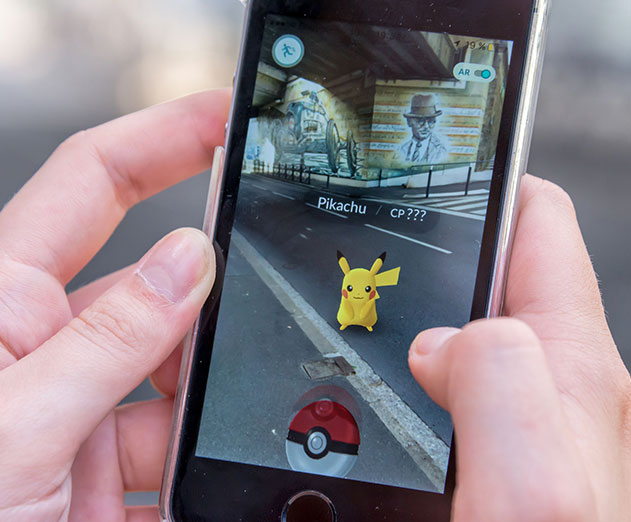 The marketing secrets of the most popular apps
Tuesday, April 11, 2017 by Richard Harris

Editors note: Guest submission by Stefan Benndorf, Managing Director & COO, AppLiftThe most successful apps are engaging and well-designed, but that is not the only reason why they're popular. The Angry Birds and Pokémon GO's of the world owe much of their success to masterful marketing. Americans spend nearly 80 percent of their time on mobile phones in their three...
---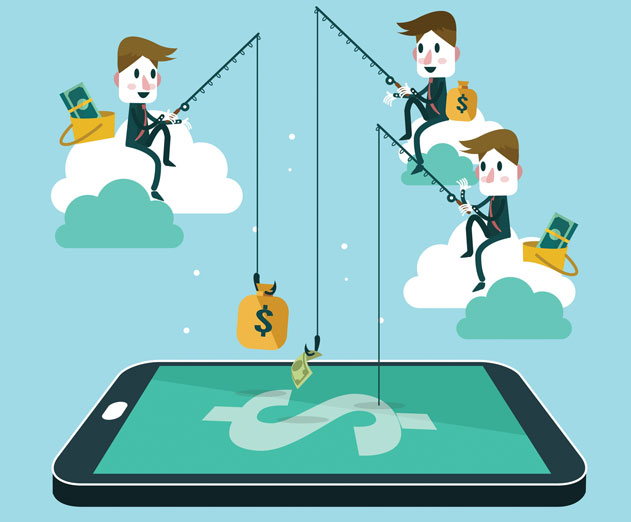 Selling your app and what you should know
Monday, April 10, 2017 by Richard Harris

The app market has changed significantly over the last few years. Google Play, for example, had 600,000 apps in 2012. Now it has more than 3 million. Despite this, a report from Nielsen suggests that users only use 27 apps per month. As a result, it is increasingly difficult for developers and app owners to maintain engagement and to successfully monetize their apps.Acc...
---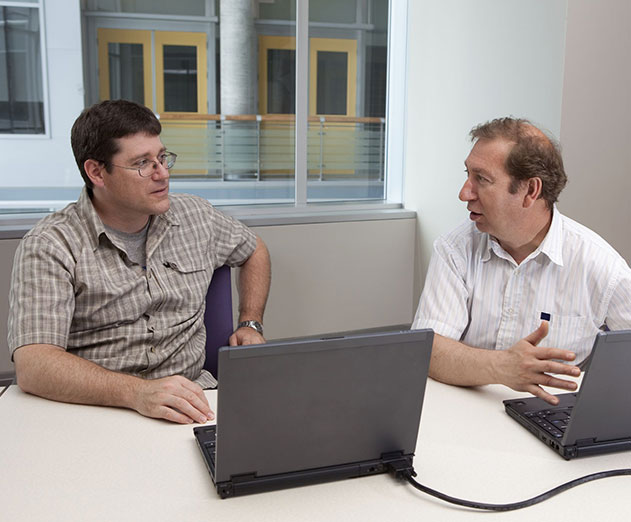 IT cloud be holding your business back
Friday, April 07, 2017 by Richard Harris

Logicalis US Asks CIOs: Can Your IT Infrastructure Support a Bimodal IT Model on the Same Platform at the Same Time?Organizations of every size in every vertical market are grappling with one universal challenge: Defining what "digital transformation" means to them and mapping a strategy that is flexible and dynamic enough to achieve it while simultaneously support...
---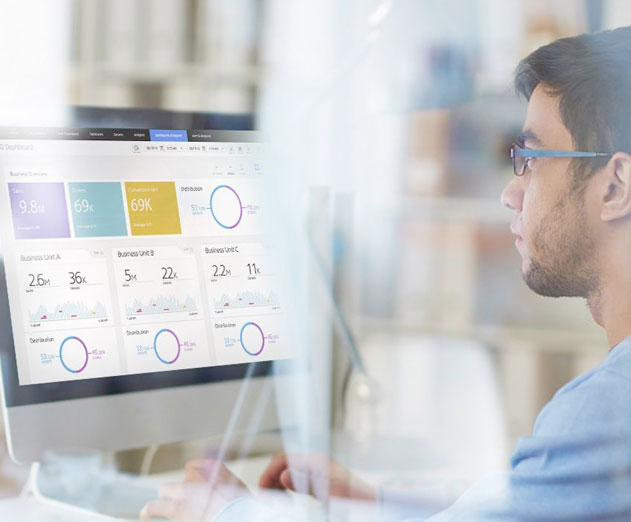 AppDynamics Developer Toolkit release for Spring is here
Thursday, April 06, 2017 by Christian Hargrave

AppDynamics, a Cisco company and a application intelligence company, is planning on a Spring '17 release, including the AppDynamics Developer Toolkit and major updates to Enterprise iQ and Business iQ. The new releases are aimed at giving application teams better abilities to deliver impactful customer experiences.In our digital-first world, where quality and performanc...
---
Becoming a citizen developer
Thursday, April 06, 2017 by Richard Harris

Editors note: Guest submission by Oren Ariel, CTO and Cofounder, CaprizaThe latest numbers show that the Personal Computer market shrank another 6% in 2016, the third consecutive year of slowing sales. Smartphone sales continued to grow, and internet traffic from mobile devices actually exceeded traffic from PCs for the first time in October of 2016. Mobile is the new e...
---