game development news search results
Developer news items we found relating to game development
100 results
---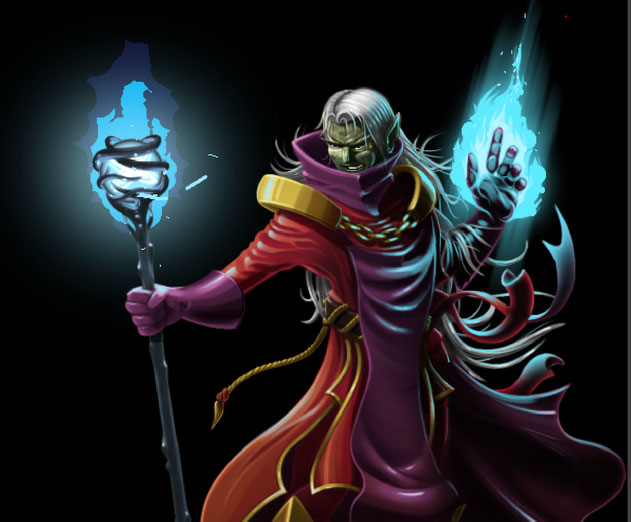 Gamemaker 2 Studio now with Amazon app store support
Wednesday, November 08, 2017 by Richard Harris

GameMaker Studio 2 from YoYo Games has signed an agreement with Amazon to enable full support of the development and publishing of games on Amazon's Appstore. GameMaker Studio 2 allows both experienced and novice videogame developers to create the games they imagine. Pushing the engine to support Amazon's Appstore continues to open the toolset to anyone interested in ga...
---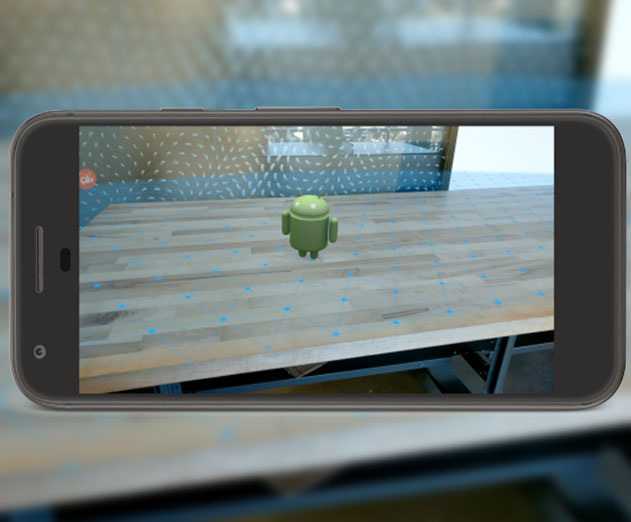 Google ARCore SDK releases Unreal Engine support
Friday, September 01, 2017 by Richard Harris

Google has announced ARCore, bringing augmented reality (AR) functionality to Android smartphones. Developers can immediately get started with Google's developer preview of ARCore, which also includes Unreal Engine support. ARCore enables AR development across Android ecosystem, giving developers the ability to make compelling AR experiences without the need for any add...
---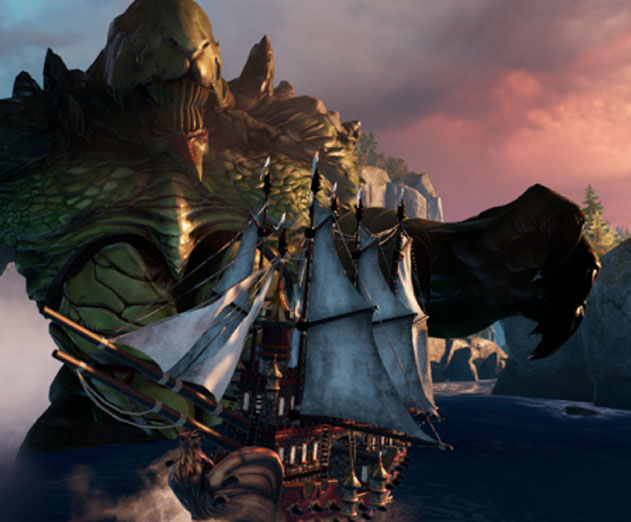 Epic Games awards new Unreal Devs with $5M
Friday, August 25, 2017 by Christian Hargrave

Epic Games has announced the latest round of Unreal Dev Grants, a $5 million initiative that awards developers with no-strings-attached funding for their valuable contributions to the Unreal Engine community. Spanning a wide array of projects, including video games in development to the work of diligent community supporters, 15 recipients are receiving a total exceeding...
---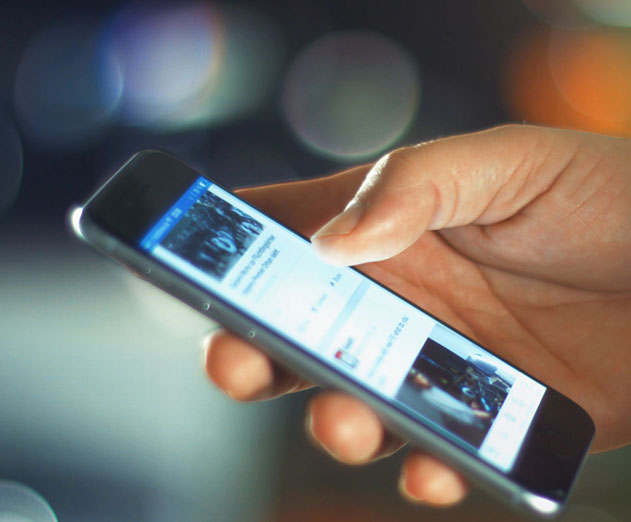 Mobile SDKs: What they really do to your mobile app
Friday, August 18, 2017 by Rohith Ramesh

Mobile SDKs; love them or hate them, they're here to stay. They provide our apps with all sorts of functionality that would be incredibly time consuming to build, and they give us another means to monetize our apps. Third party SDKs are in fact, quite popular. According to a study done by SafeDK, on average each Android app uses nearly 18 third party SDKs. That number i...
---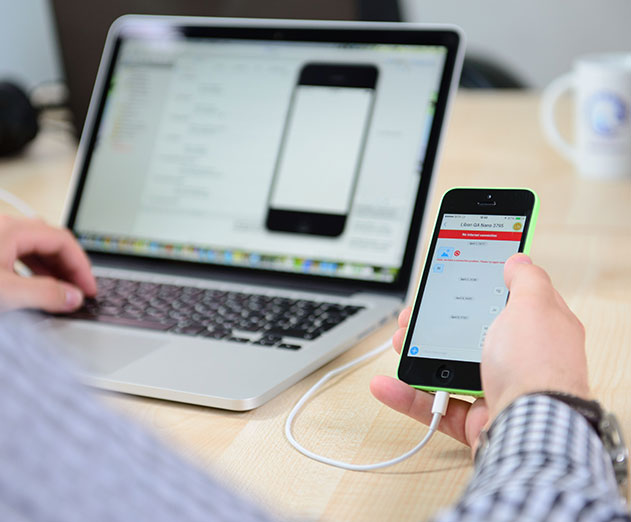 How mobile app testing has changed
Friday, August 04, 2017 by Richard Harris

Technologies are rapidly evolving and ways of testing them are changing too. But one thing remains true - product quality must be high. Therefore, it is important to have a clear vision on how you will guarantee that your product is working as planned. Depending on the project, you can build your own testing team, hire professional consultants or do a combination of bot...
---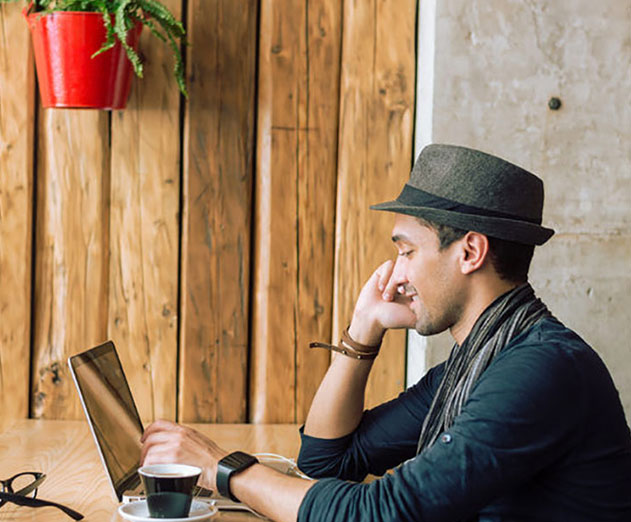 Game developers can now use StratusCore's Virtual Studio platform
Wednesday, August 02, 2017 by Richard Harris

StratusCore, a content production technology company, has announced significant enhancements to its cloud-based Virtual Studio platform that allows digital artists and creative studios to create content in a more cost-effective way with on-demand access to an expanded range of software tools, compute and collaboration.StratusCore's Virtual Studio is a pre- to post-produ...
---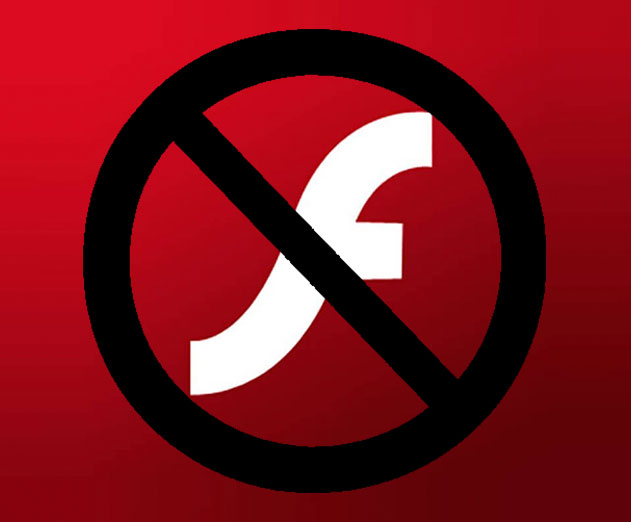 Adobe will be stopping updates for Flash by 2021
Friday, July 28, 2017 by Richard Harris

Adobe has announced its plans to stop updating and distributing Flash Player at the end of 2020. As open web standards like WebGL and HTML5 rapidly advanced to offer many of the web game development capabilities provided by Flash, it became clear that Flash's lifespan was limited.As a result, Facebook has partnered with game developers to support their HTML5 efforts, he...
---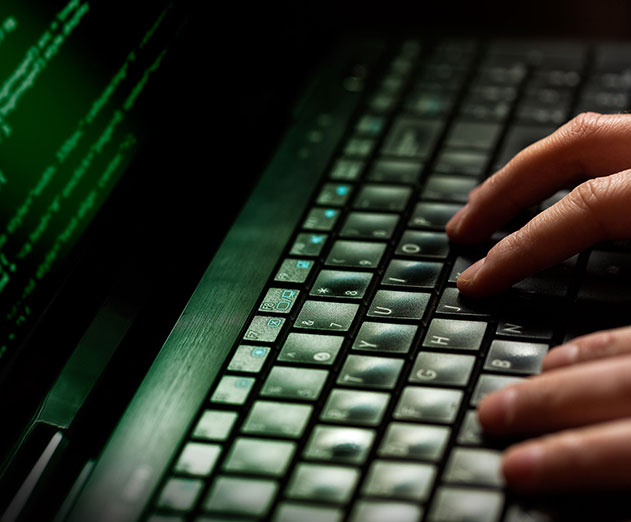 5,000 developers and professionals responded in Skill Up 2017
Wednesday, July 19, 2017 by Richard Harris

Nearly 5,000 developers and tech professionals across the world responded to Packt's third annual Skill Up survey to share their thoughts on the latest tech tools and trends, and how they work and learn. Skill Up 2017 also investigated wider questions about the tech industry - from its status and value in organizations and industry, through to urgent issues around diver...
---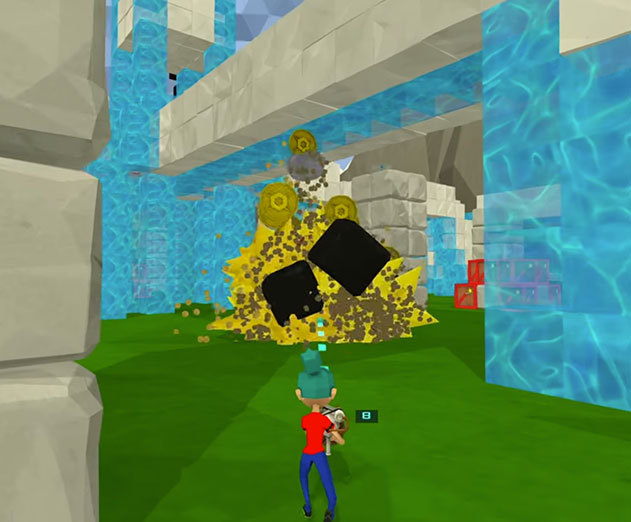 Multiplayer arena and game builder released by uGen World
Wednesday, June 28, 2017 by Richard Harris

uGen World, an indie game studio, has announced the launch of a cross-platform virtual playground for gamers to build, share, and play called Q.U.I.R.K.. Q.U.I.R.K. (Quantum Universe Interaction and Replication Kit) is directed by user feedback and fueled by user-generated content so players can enjoy an ever-changing selection of fun and innovative games. Q.U.I.R.K. al...
---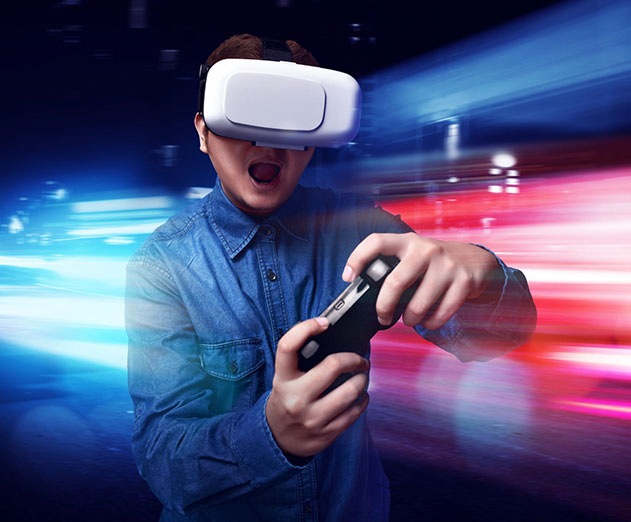 Why you should make your gameplay fast (or game over!)
Monday, June 12, 2017 by Shlomi Gian

Countless mobile game publishers have tried to formulate the winning recipe for successful mobile games. Some of them seem universal and straightforward, while others are controversial or genre-specific. Not surprisingly, the indisputable ingredient that is both fundamental and critical to a mobile game's success is simply performance. It affects every stage and each co...
---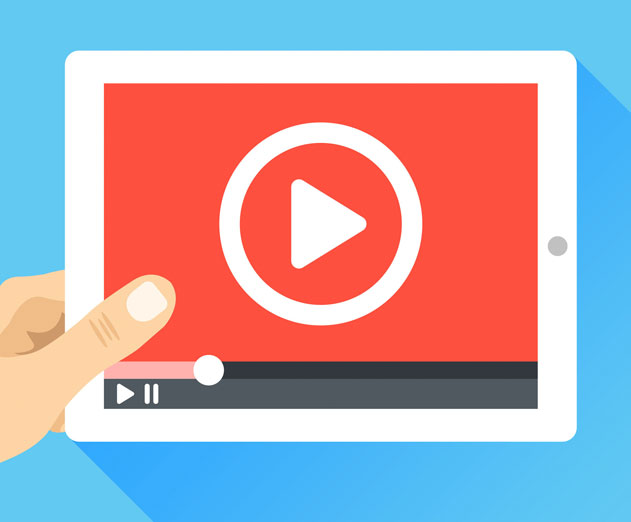 Mobile video ads install the most apps new survey says
Wednesday, May 31, 2017 by Christian Hargrave

AdColony has released their Spring 2017 App Install Marketing Survey. The survey is the 7th of its kind since 2013 and will provide insights, benchmarks, and trends from the top 250 grossing app developers. Respondents primarily represented mobile game developers (75%), with a minority making non-gaming apps (21%). A small number (4.0%) represented mobile publishers who...
---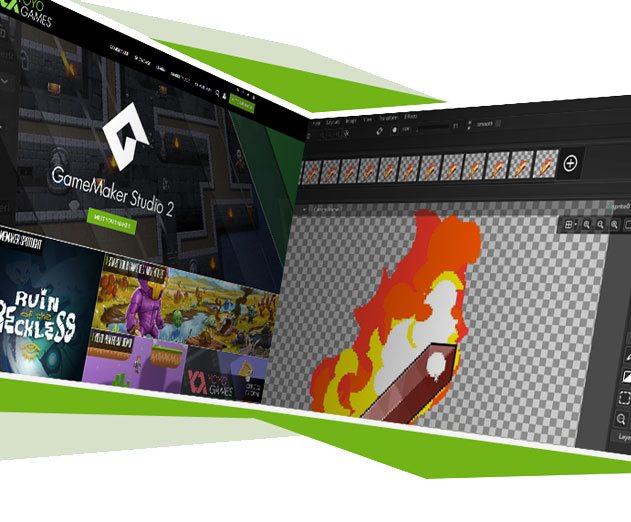 Drag and drop game creator studio GameMaker updates to version 2
Wednesday, May 24, 2017 by Richard Harris

YoYo Games' recently launched cross-platform 2D game engine, GameMaker Studio 2, is now available in a convenient education package specifically for schools and their students. Any approved university or school affiliate will now have access to a free trial version with zero time restrictions/commitments and a simple option to upgrade to the full version. Educational in...
---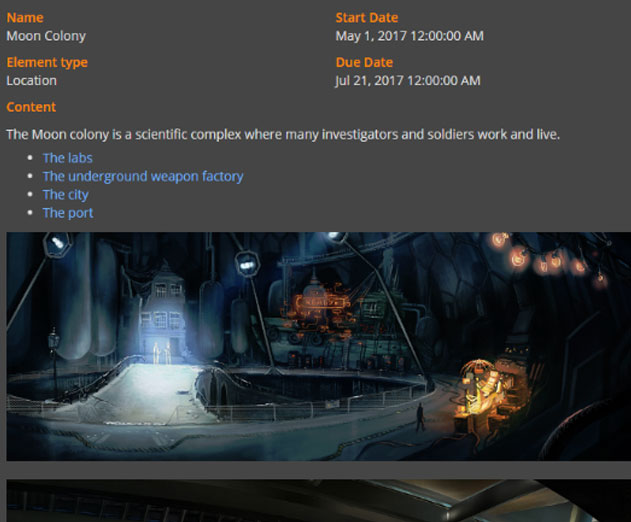 HacknPlan 1.0 game developer project management tool launches
Monday, April 03, 2017 by Richard Harris

HacknPlan is a collaborative project management tool tailored for game developers and producers. With HacknPlan, teams can create tasks and assign them to members, set up milestones and deadlines, create game design documentation, track the progress and generate metrics and statistics to evaluate the performance of the team. This way, game developers can avoid or minimi...
---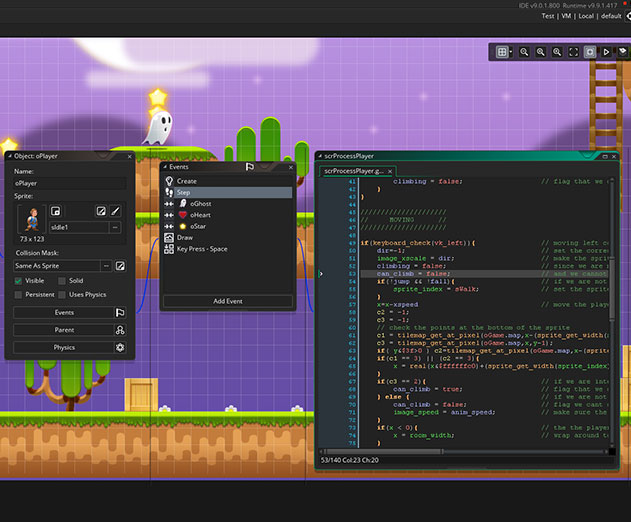 GameMaker Studio platform begins closed beta
Thursday, March 23, 2017 by Richard Harris

Game developers on Mac will soon receive access to the powerful GameMaker Studio platform for the first time as YoYo Games begins the closed beta period of the long-awaited Mac OS version of GameMaker Studio 2. The Mac IDE closed beta for GameMaker Studio 2 will bring enhancements since the release of GameMaker for Mac in 2011. GameMaker Studio 2 features rich func...
---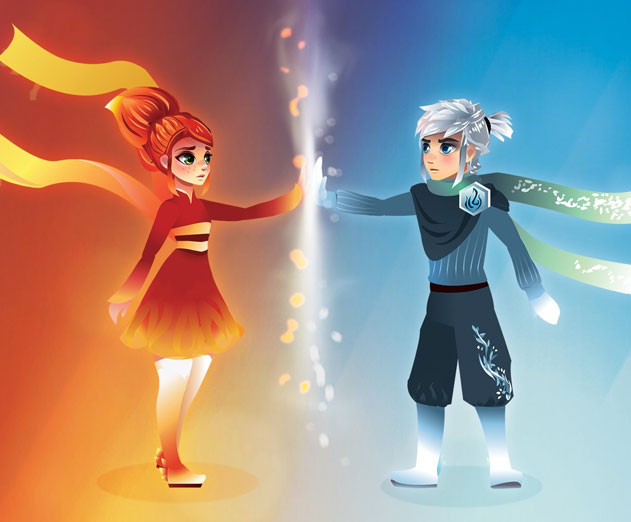 What we learned at GDC 2017, and dates for GDC 2018 announced
Monday, March 13, 2017 by Richard Harris

The 2017 Game Developers Conference (GDC), the world's largest and longest-running event serving professionals dedicated to the art and science of making games, concluded a successful week of networking, learning and inspiration. In total, the conference hosted more than 26,000 professional attendees, 500 lectures, panels, tutorials and roundtable discussions, and ...
---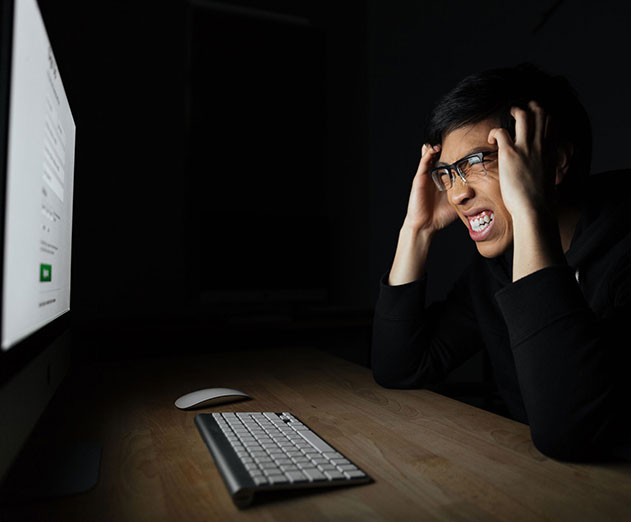 Game developers and crunchtime
Tuesday, March 07, 2017 by Richard Harris

Lets admit it, game development (for most of us) is far more exciting than working out some business logic problem with databases and custom views - right? But it's not all fun and "games". As with every avenue of programming and design, there are deadlines, and things that keep you at the office late. But crunchtime and game development seem to be joined at the hi...
---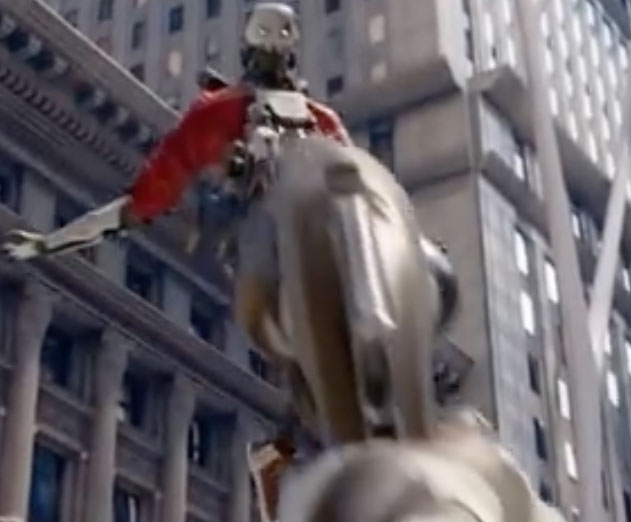 Robo Recall is now free on Oculus Touch
Monday, March 06, 2017 by Christian Hargrave

During their annual "State of Unreal" session at GDC 2017, Epic Games announced that their fully featured virtual reality shooter, Robo Recall, is now available for free on Oculus Touch! In a surprise move, Epic also revealed the Robo Recall Mod Kit, a native mod editor for the game in which new maps, characters and weapons can be added to the full game experience. The ...
---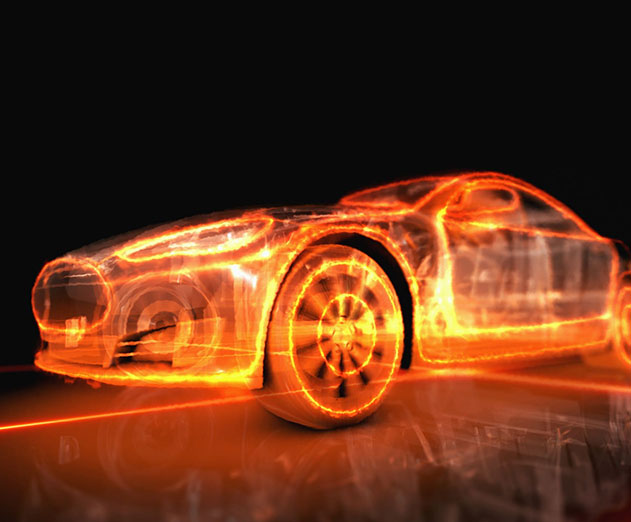 NVIDIA DRIVE Design Studio gets integrated into Qt
Friday, February 24, 2017 by Michael Haynes

The Qt Company has announced that it will integrate NVIDIA DRIVE Design Studio, a 3D HMI authoring system, into the Qt ecosystem. With the use of 3D technologies increasing significantly across all industries - especially in the automotive, healthcare and industrial automation sectors - innovative 3D design tools have become highly sought after by organizations and...
---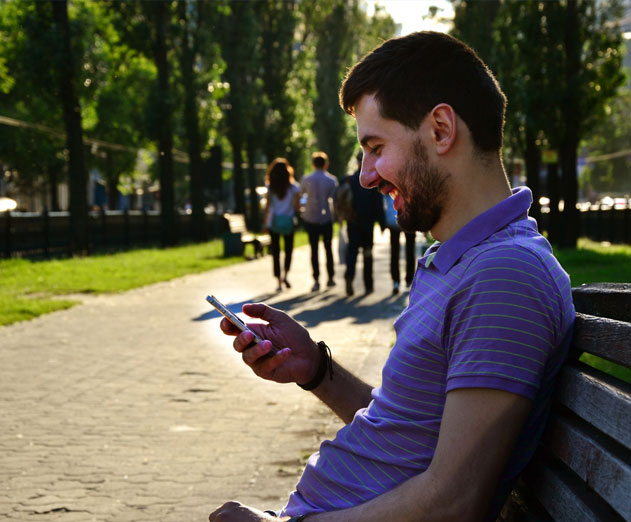 Mobile gamers mindsets, motivations, and behaviors revealed
Thursday, January 19, 2017 by Richard Harris

Playing mobile games makes people happier than using social networking apps says TapJoy in a new report.Tapjoy released the findings of in-depth research it conducted to understand the mindset, motivations and behaviors of today's mobile gamers. Designed to shed light on this massive and desirable consumer audience for brand advertisers, the report is the first of its k...
---
GDC says HTC Vive outpaces Oculus Rift as the most popular VR / AR platform
Thursday, January 12, 2017 by Christian Hargrave

The Game Developers Conference (GDC) has released the results of the fifth annual State of the Industry Survey, revealing trends in the games industry ahead of GDC 2017 this February. Here are some of the many learnings from the survey of more than 4,500 game developers who have attended GDC in the last three years.Game Makers are feeling optim...
---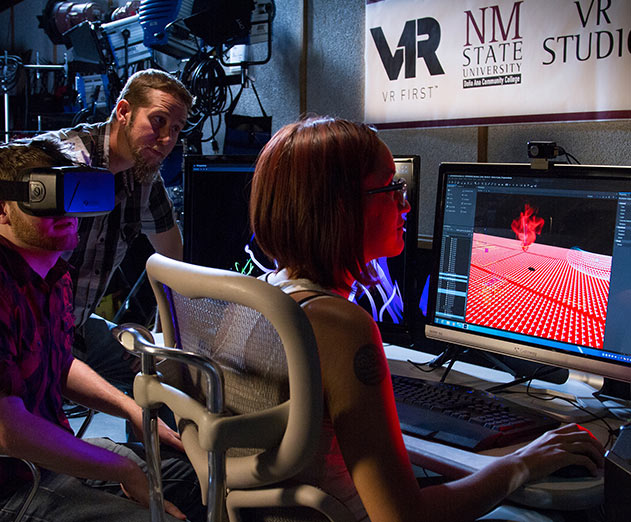 VR First says universities everywhere are adopting VR / AR
Friday, January 06, 2017 by Christian Hargrave

As more universities use VR and AR, it could help guide the future of developer learning courseware.The latest research from VR First presented at the Consumer Electronics Show (CES) with the support of the CONTEXT and IEEE Digital Senses Initiative, reveals an increase in VR/AR adoption at universities worldwide in 2016, highlighting the early impact of VR First's acad...
---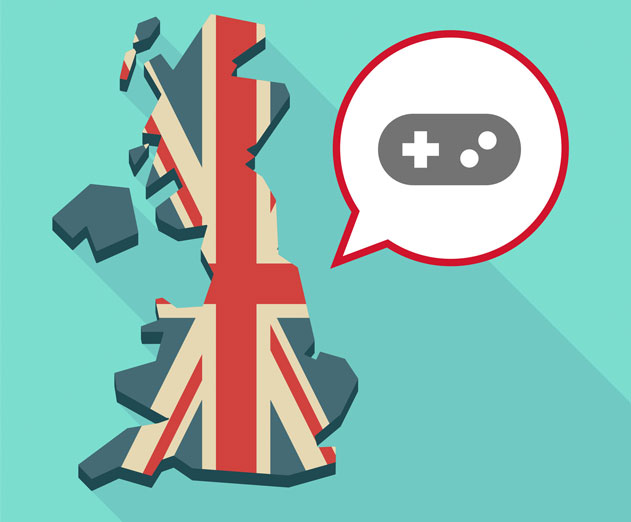 UK video games industry to grow in 2017 says new TIGA report
Tuesday, January 03, 2017 by Christian Hargrave

TIGA reports that the UK video games industry would increase investment and expand employment in 2017. They made the comments in their latest Business Opinion Survey 2016/17. The report was based on a survey of 50 games businesses including small, medium and large firms, developing games across mobile/tablet, VR, PC and console. TIGA's Business Opinion Survey 2016...
---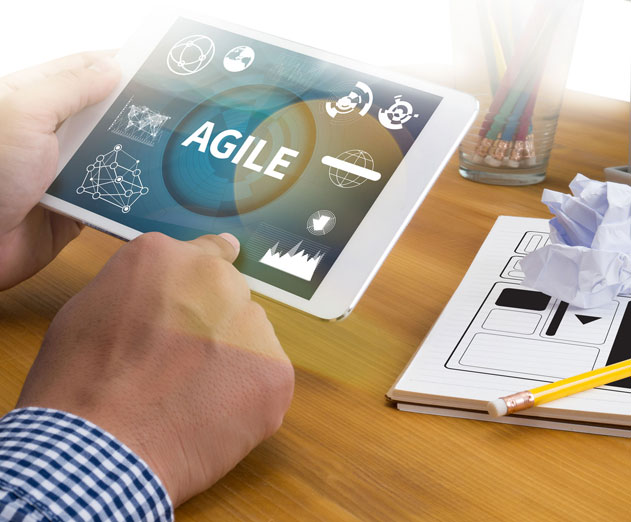 Five indispensable tools for your agile projects
Sunday, December 18, 2016 by Richard Harris

Agile project management methodologies have become increasingly popular for software development—especially among development teams making video games. Perhaps developers are attracted by the cool name which brings to mind animators and game designers in ninja outfits nimbly scampering over once insurmountable project deadlines. Or maybe it resonates with programmers wh...
---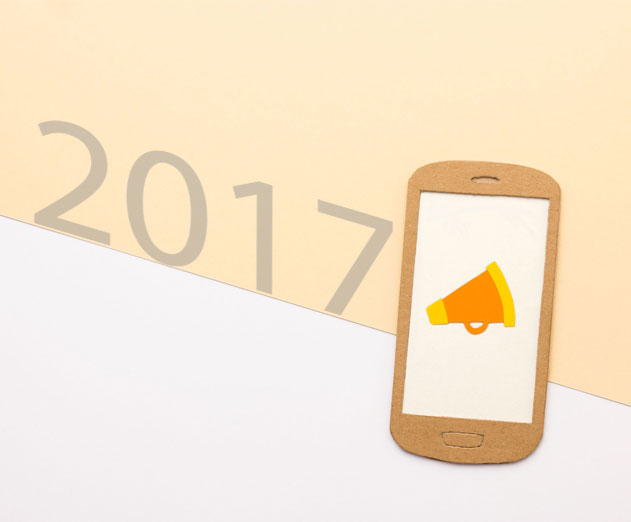 Mobile marketing tools and tips for 2017
Sunday, December 11, 2016 by Margie Kupfer

As the New Year approaches, marketers are carefully planning their strategies for their campaigns in 2017. Sure there are plenty of tools, tips, and tricks to choose from, but selecting the right ones for your brand's objectives is crucial. Here's a crash course in mobile marketing tools brands should be using in 2017.Location-Based Marketing As futuristic as it so...
---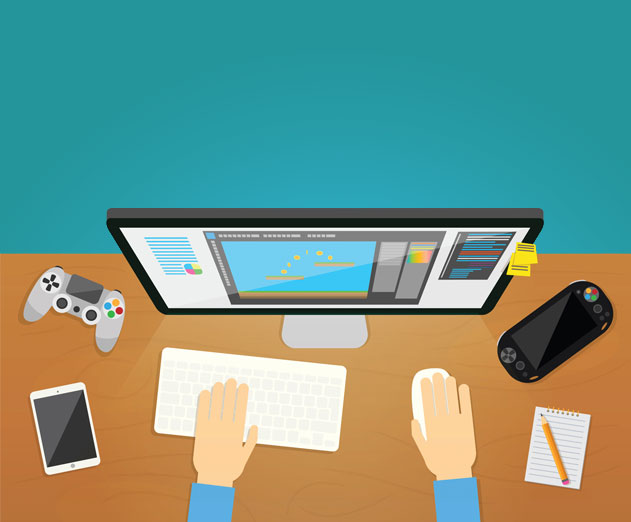 Indie game makers can now get user acquisition help from the new Game Alliance
Thursday, December 08, 2016 by Michael Haynes

Tilting Point, a provider of publishing services for mobile developers, has launched Game Alliance, a new user acquisition fund established to scale UA campaigns for independent game makers. Game Alliance is designed specifically for developers who want to self-publish, maintain ownership of their IP and retain all their equity. The fund's resources will be applied to g...
---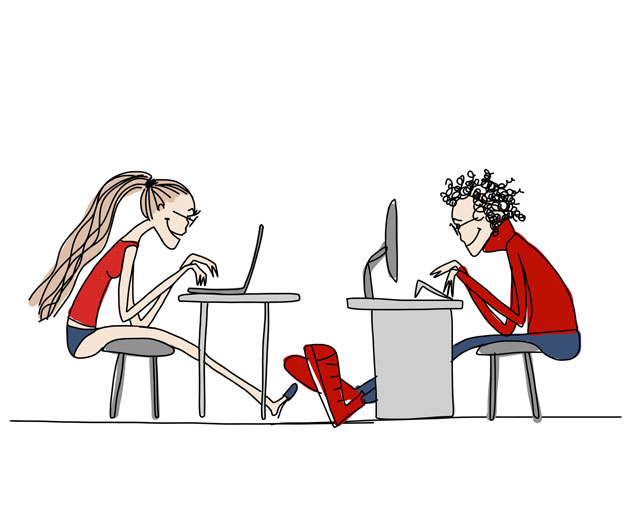 Why developers should consider collaboration tools
Wednesday, December 07, 2016 by Ulas Karademir

Software development is a game of teamwork. In the ideal scenario, autonomous teams tackle separate objectives while remaining engaged with the functions of every other team. Teams methodically track their individual goals, record their progress, and remain aligned with the overall work plan. Then these teams come together to produce a final product. Sometimes, this ide...
---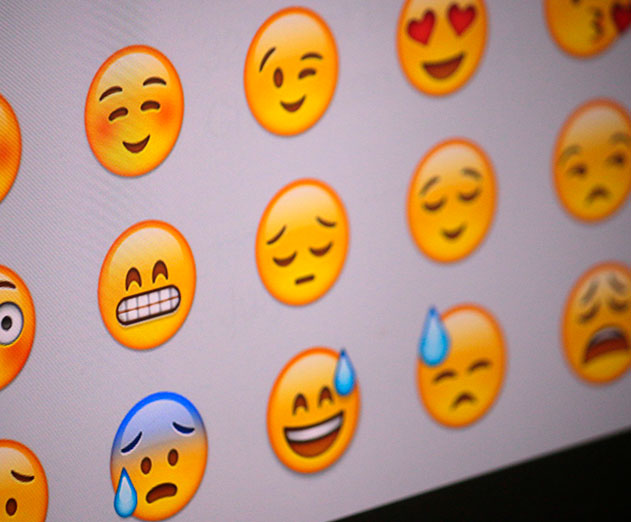 Meet the worlds first iMessage game development startup
Monday, December 05, 2016 by Richard Harris

At the Slush conference in Helsinki, MojiWorks Limited announced it's formation and seed funding from Sunstone Capital and Lifeline Ventures.MojiWorks has been founded by Matthew Wiggins (CEO) and Alan Harding (CTO), veteran technology leaders & entrepreneurs and previously founders of Wonderland Software which was acquired by Zynga in 2011. MojiWorks will be based ...
---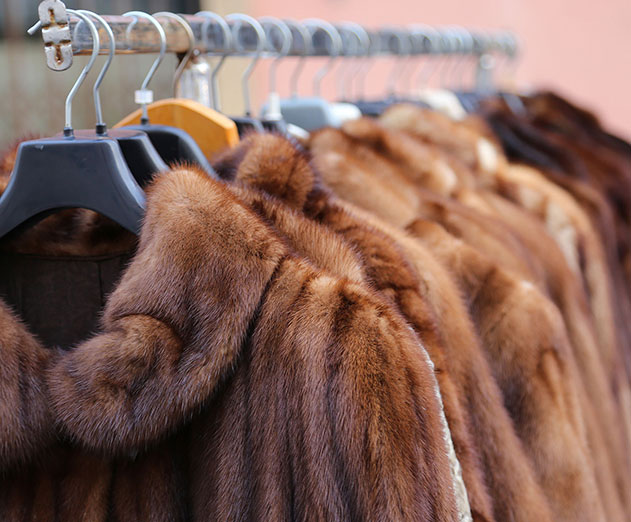 NeoFur is now available for the Unity game engine
Saturday, December 03, 2016 by Richard Harris

Neoglyphic Entertainment, a story company building advanced entertainment technologies, announced the release of its award-winning 3D graphics technology NeoFur for the Unity game development platform. Previously available only on Unreal Engine 4 and in closed beta for Unity, NeoFur is an easy-to-use, in-editor tool that simplifies the creative process for developers. T...
---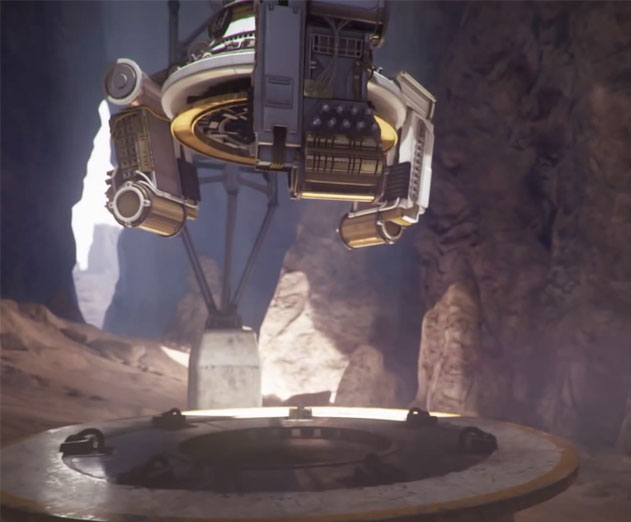 Unity and Xiaomi team up
Tuesday, November 29, 2016 by Michael Haynes

Unity Technologies and Xiaomi have revealed additional details on the recent partnership agreement as both companies scale to serve consumers and developers worldwide. As one of the top Android device makers in China, Xiaomi boasts one of the world's most engaged audiences, with the MIUI app store seeing more than 50 billion downloads to date. Unity developers will have...
---
Amazon Lumberyard opens new Austin location
Tuesday, October 25, 2016 by Richard Harris

Amazon has been working on Lumberyard over the last couple of years, and assembled a team of industry veterans who are inspired to build a AAA game engine that uses the vast compute and storage of the cloud to help you build otherwise-impossible player experiences, and engage massive communities of fans. In fact, the typical developer on the team has over 10.8 years of ...
---
Oculus Connect 3 announcements recap
Monday, October 10, 2016 by Richard Harris

A quick recap of the news Oculus announced during this morning's keynote at Oculus Connect 3. - Touch Launch: You can pre-order Touch starting October 10 for $199 and it ships December 6. All pre-orders come bundled with VR Sports Challenge and The Unspoken. Touch comes with an additional sensor and a connector for Rock Band VR. Oculus has also created a room-scale opti...
---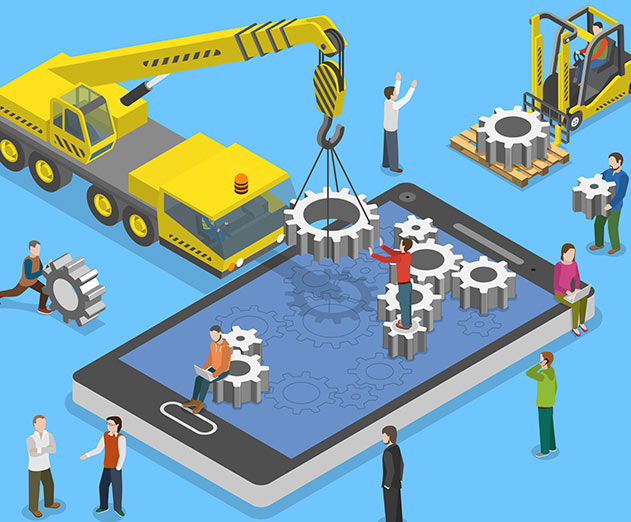 Buildbox Just Released a New Training Series to Help You Make Games
Saturday, October 01, 2016 by Richard Harris

Buildbox just announced the release of a new training series called, "Make Your Own Game" for those developers interested in training harder with BB to make awesome games. Here are some of the highlights the series offers.- 10 Training Videos - 10 Buildbox Saves Files - 2,000 Word Article - Access To A Complete Video GameThe goal with this series, i...
---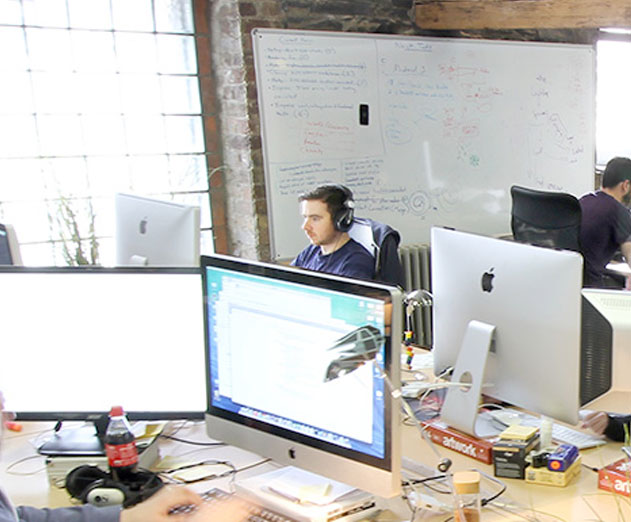 A Peek Inside Ireland's Largest Games Developer, DIGIT Game Studios
Friday, September 30, 2016 by Richard Harris

DIGIT started in 2012 and based it in Dublin, Ireland. Not the usual gaming capital, however it's had a great impact on the company today. Their focus is on building strategy games for mobile and browser. They spent the first couple of years of the company's life focused on the underlying technology and believe they are probably the most advanced GaaS (Games as a Servic...
---
The Growing Benefits of Cross Platform App Development With V-Play
Saturday, August 20, 2016 by Richard Harris

We recently visited with Christian Feldbacher, co-founder and CEO of V-Play, to discuss the growing benefits of cross-platform development and how V-Play aims to make it easier than ever for developers to bring their apps to market.ADM: Who is V-Play? What does the company do?Feldbacher: V-Play provides a cross-platform development tool for mobile app and game developer...
---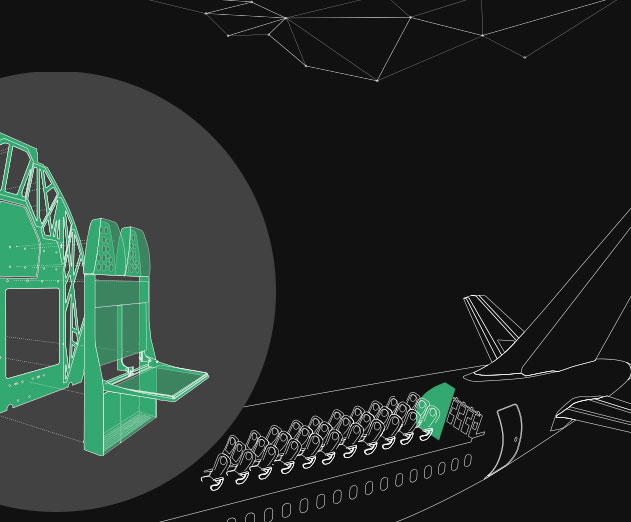 Autodesk Adds New VR and 3D Animation Functionality for Game Development
Wednesday, July 27, 2016 by Richard Harris

Autodesk has released the latest version of its Autodesk Maya LT 20173D animation and modeling software for indie game developers. The company has also released Autodesk Stingray 1.4, offering updates to the 3D game engine and real-time rendering solution.Autodesk says that one of the most significant features added to the Maya LT platform is the time editor, a new tool...
---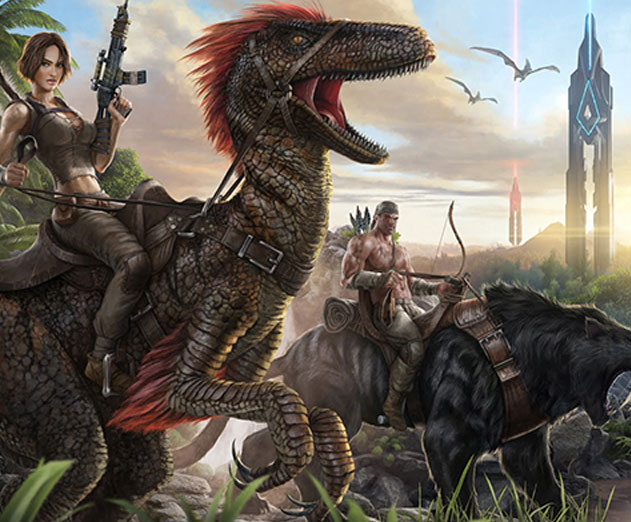 Epic Games Awards $75,000 in Grants to Five Game Developers
Wednesday, July 13, 2016 by Richard Harris

Five game development teams have recently been awarded Epic Games Unreal Dev Grants totaling $75,000. The grant program was created in February 2015 by Epic to offer a $5 million fund to aid in developer success with no-strings-attached financial assistance. So far Epic has awarded nearly $1.4 million in grants to Unreal Engine developers. The latest recipients include:...
---
President of 360 Games Alex Xu Discusses Chinese Game Publishing Opportunities
Wednesday, June 15, 2016 by Richard Harris

To learn more about the growing Chinese gaming market and the opportunity China presents for game developers, we spoke with Alex Xu is president of 360 Games. The company is a leading Chinese game platform and publisher which recently released initiatives to attract global game developers to China, including the formation of the SUPER360° Strategy, a mobile ad revenue r...
---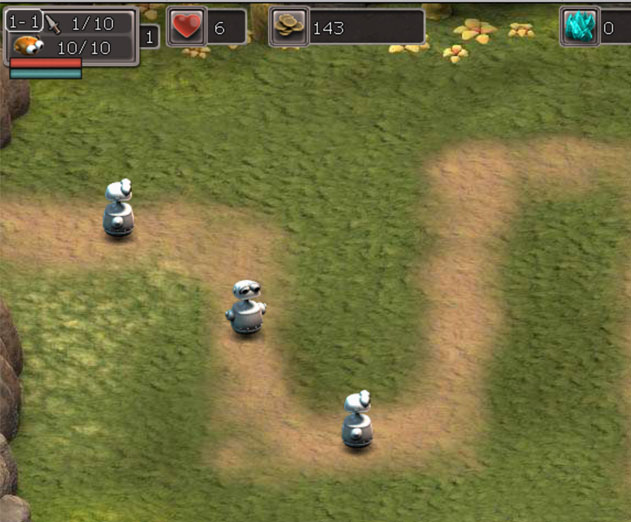 AppGameKit Now Offers HTML5 Version of Game Development Engine
Thursday, June 09, 2016 by Richard Harris

The Game Creators, the team behind the AppGameKit instant game development engine, have announced the launch of an AppGameKit HTML5 version.The new functionality leverages the latest HTML5 Hypertext Markup Language which now fully supports native execution of 3D games content, which means no more plugins to install. With the new version of AppGameKit, developers c...
---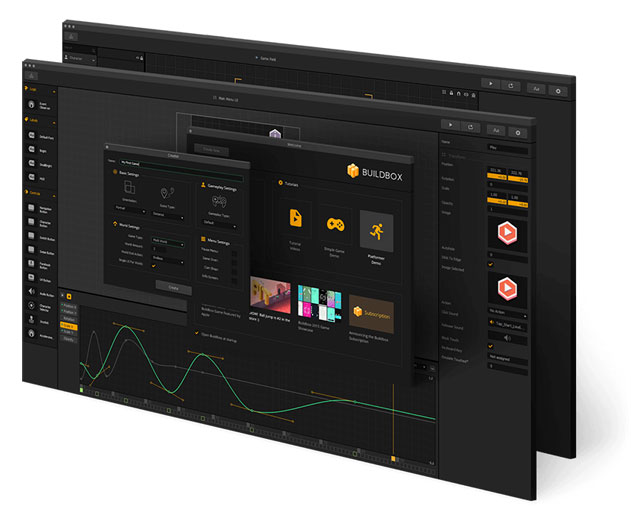 Buildbox and Vungle Team Up for Windows 10 Game Development Promotion
Friday, May 20, 2016 by Richard Harris

Buildbox, Microsoft, and Vungle are teaming up to offer a new promotion to give $500 to Buildbox customers who bring their games over to the Windows 10 Store. The promotion coincides with the release of Buildbox 2.1.0.Buildbox offers a no code game development environment providing a drop and drag game creation experience that doesn't require any scripting, programming ...
---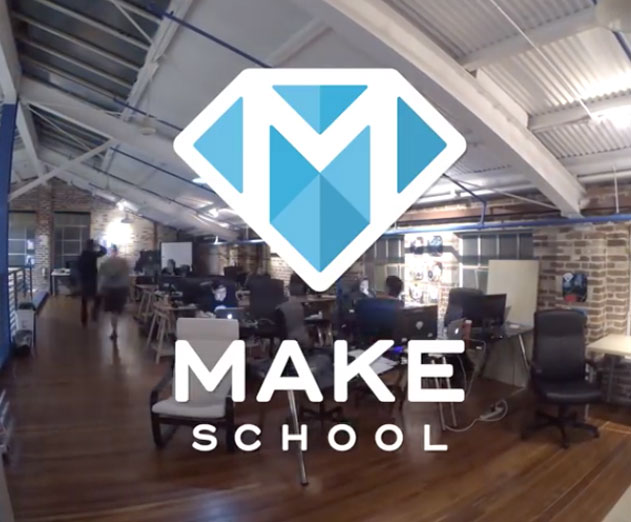 Make School Summer Developer Training Includes VR and Gaming
Tuesday, May 10, 2016 by Stuart Parkerson

The Make School Summer Academy located in San Francisco is offering a Summer Academy series designed to teach product development in four tracks areas: Intro to Swift Development, Gaming Development, VR Development and iOS App Development.The deadline to apply is May 15 and pricing for each Academy varies by track. Tuition assistance is available. Here is an overview of...
---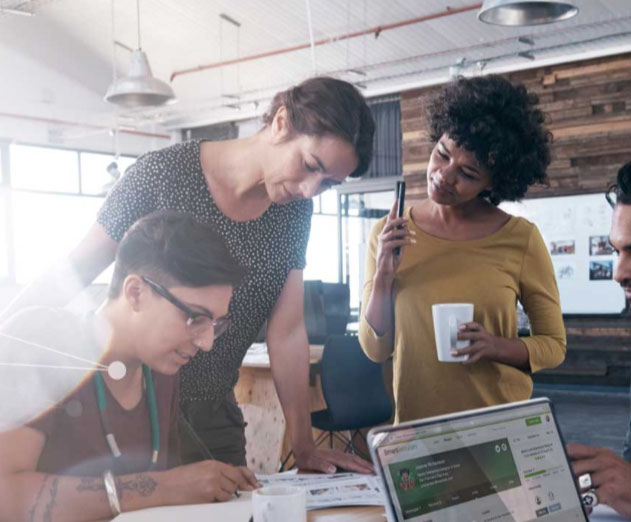 Engineering is the Top Job Need for the Gaming Industry
Monday, March 14, 2016 by Richard Harris

In a recent study on the hiring needs for the gaming industry, SmartRecruiters found that engineering dominates as the top job function sought after in the gaming sector, with engineering representing 36 percent of all gaming jobs posted, followed by design at 17 percent. Here's how the top functions ranked in the study:1. Engineering2. Design3. Art/Creative4. Educ...
---
AWS Releases Amazon Lumberyard and Amazon GameLift for Game Development
Monday, February 22, 2016 by Stuart Parkerson

AWS has launched two new products for game developers, Amazon Lumberyard and Amazon GameLift.Amazon LumberyardAmazon Lumberyard is a free, cross-platform, 3D game engine for developers to create games, connect their games to the compute and storage of the AWS Cloud, and engage fans on Twitch. With Amazon Lumberyard's visual scripting tool, even non-technical users can a...
---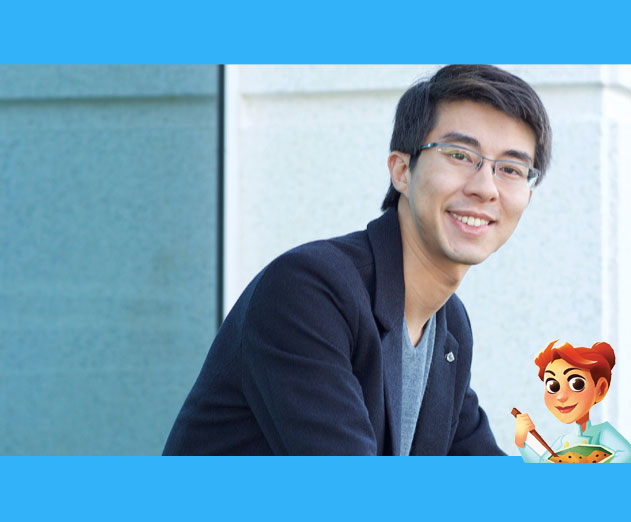 Storm8 CEO Perry Tam's Insights into Holiday and Seasonal Game Updates
Friday, February 12, 2016 by Richard Harris

With the December holiday season barely behind us, and upcoming holiday's such as Valentine's Day approaching full steam, we reached out to Perry Tam, Storm8 CEO and Co-Founder, to find out what his company's approach was on preparing their games for holiday and seasonal dates.ADM: How do you decide which games to update and for which holiday seasons? Tam: The key...
---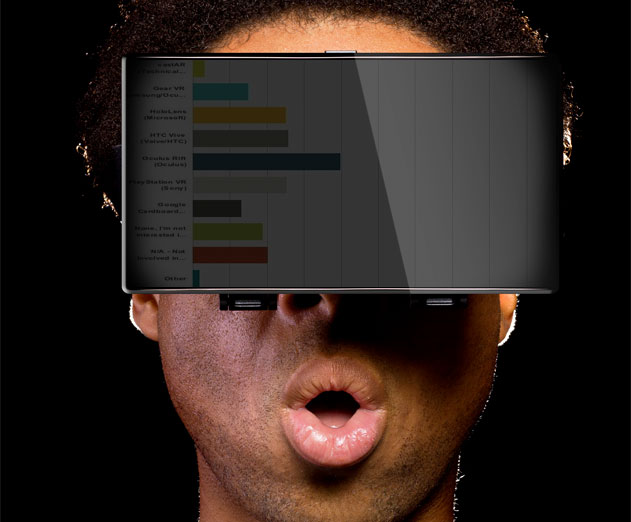 GDC 2016 Industry Survey Shows 16 Percent of Developers Working on VR
Wednesday, January 27, 2016 by Richard Harris

Game developers are continuing to embrace the potential of virtual reality (VR) gaming as a recent survey shows that the development of VR titles has more than doubled among surveyed developers with 16 percent currently developing for VR, up from the 7 percent of developers said they were working on VR projects in last year's survey.The survey, State of the Industry Sur...
---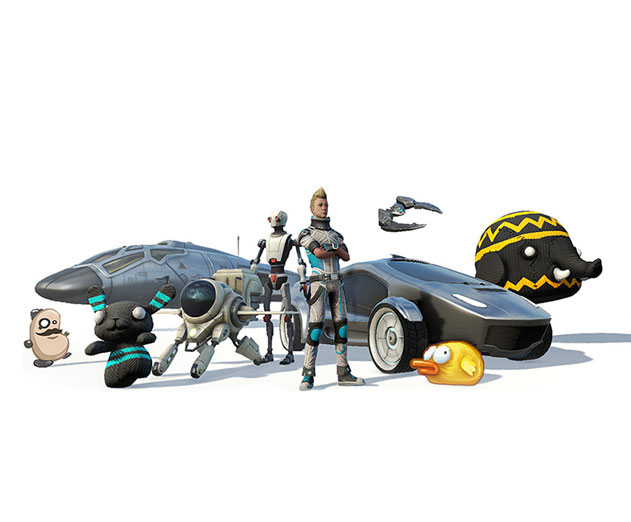 Unity 5.2 Offers More VR and Ad Monetization Options
Monday, September 21, 2015 by Richard Harris

The release of Unity 5.2 offers a number of new improvements, including updates to Unity's ad network and new functionality with the introduction of the Services Window which provides in-editor access to Unity Ads, Unity Analytics, Unity Cloud Build and Unity Multiplayer with no need to integrate a single SDK.With Unity Cloud Build developers receive a streamlined game ...
---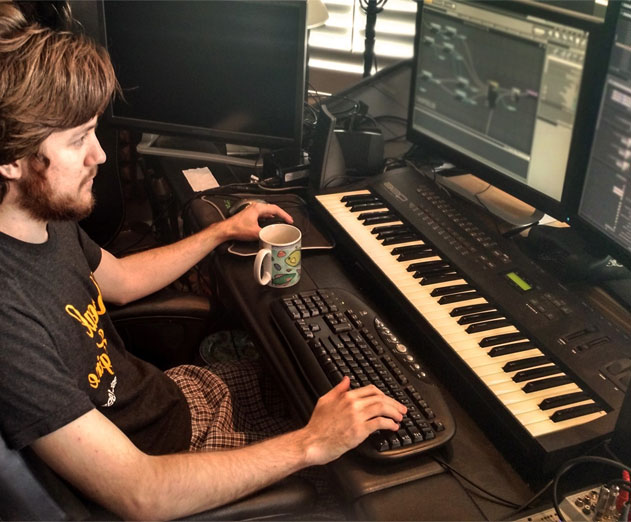 Epic Games Announces Educational Recipients for Unreal Dev Grants Program
Thursday, September 10, 2015 by Stuart Parkerson

Epic Games has announced the first round of the academic and educational category recipients of its Unreal Dev Grants, a $5 million program Epic launched earlier this year to provide funding to developers of promising early-stage projects. The academic and educational category provides grants for class projects, engine extensions, curricula, tutorials, or any other...
---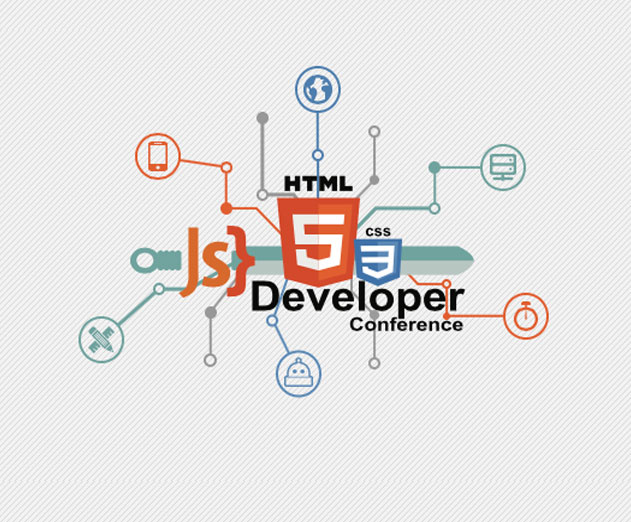 HTML5Devconf in San Francisco Dives Into Web Technologies in October
Wednesday, August 19, 2015 by Richard Harris

HTML5Devconf will be once again be in San Francisco with this year's conference held on October 19 – 20 and training sessions held on October 21 – 23.The event is one of the largest gatherings of technical software developers, designers and decision makers focused on Internet software technologies such as JavaScript, HTML5, CSS, Node.js and other cross platform web, mob...
---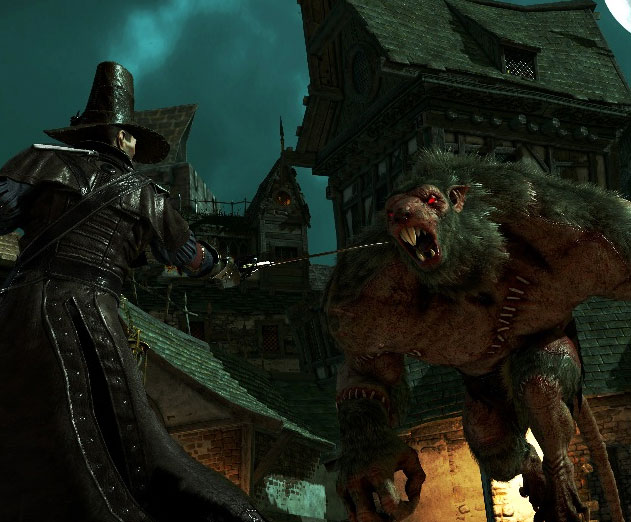 Autodesk Releases New Stingray 3D Game Engine
Monday, August 10, 2015 by Richard Harris

Game developers will be able to take a test drive of Autodesk's new Stingray game engine beginning on August 19, 2015.The new game engine is built on the Bitsquid engine, which Autodesk purchased in 2014, offering a new platform for making 3D games. The engine supports a number of industry-standard game development workflows and includes connectivity to Autodesk's 3D an...
---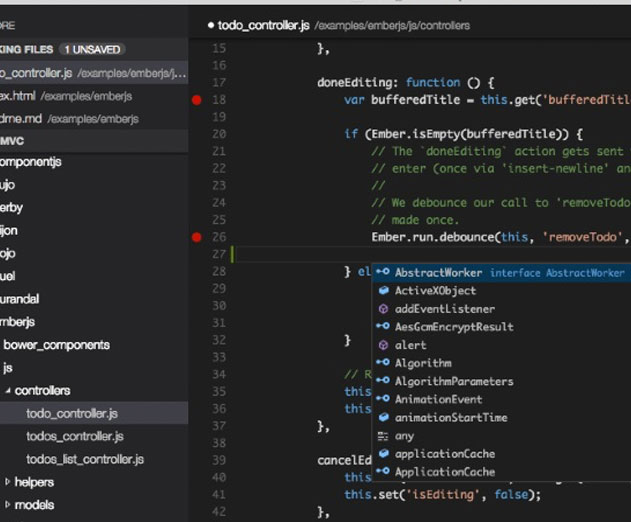 What is New in the Recent Release of Visual Studio 2015
Friday, July 24, 2015 by Richard Harris

Microsoft just released the highly anticipated Visual Studio 2015 just in advance of the impending Microsoft 10 release. Here is a rundown on what's new for VS 2015:Cross-platform mobile device support - Android, iOS, and WindowsOut of the box, Visual Studio allows developers to use web technologies to build production quality mobile apps for iOS, Android and Windows us...
---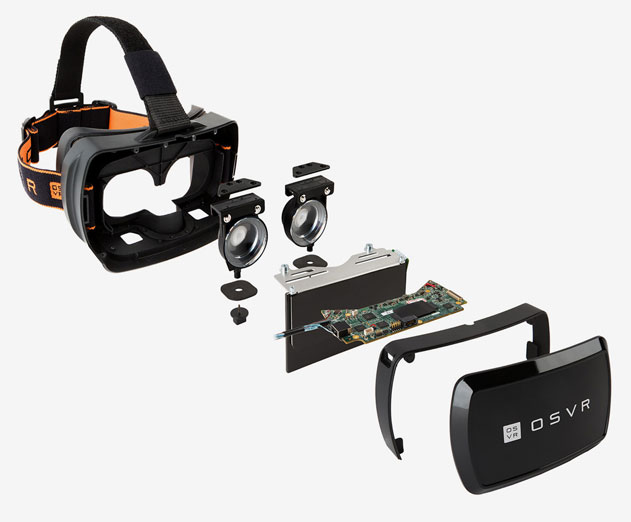 Open Source Virtual Reality Platform now Supports Android
Wednesday, July 08, 2015 by Richard Harris

The Open Source Virtual Reality (OSVR), an organization working towards an open standard for virtual reality devices, has announced that OSVR software now accommodates Android devices, adding to existing distribution for Windows and Linux.To demonstrate the Android support for mobile VR enabling cross compatibility between hardware and mobile content integrated with OSV...
---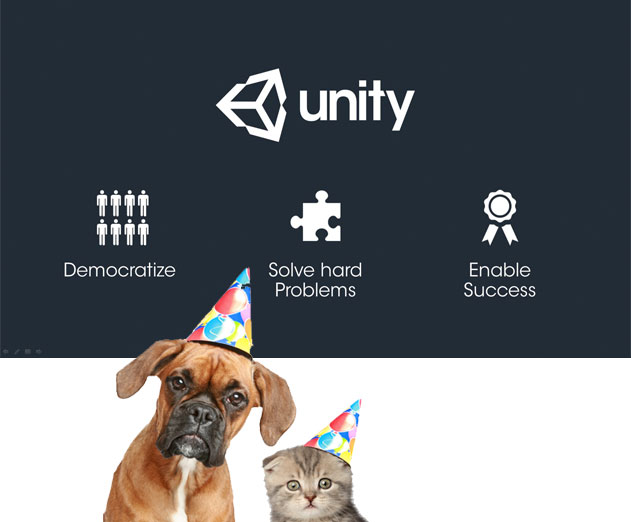 Unity Celebrates 10 Year Anniversary at Unite Europe 2015
Friday, June 26, 2015 by Richard Harris

Unity officially celebrated their 10-year anniversary at Unite Europe 2015 in Amsterdam, with over 1100 video game development enthusiasts in attendance. Among the news learned at the event was the announcement that Unity Ads would be integrated into the Unity engine with the release of Unity 5.2 this fall. Unity VP Jussi Laakkonen provided an overview of Unity's l...
---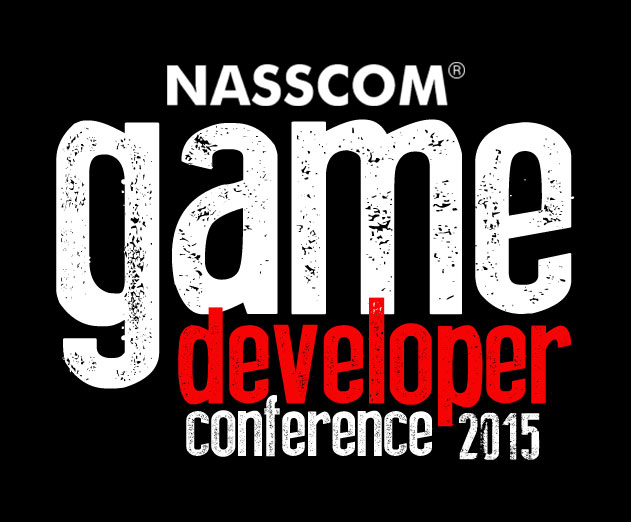 NASSCOM Game Developer Conference 2015 Comes to India in November
Thursday, June 25, 2015 by Stuart Parkerson

The National Association of Software and Services Companies (NGDC) will hold its annual game development conference from November 5th - 7th in Pune, India. The three day NASSCOM Game Developer Conference 2015 showcases the creative talent and upcoming industry trends in interactive entertainment in India. The NGDC has opened its call for speakers and is now providing ea...
---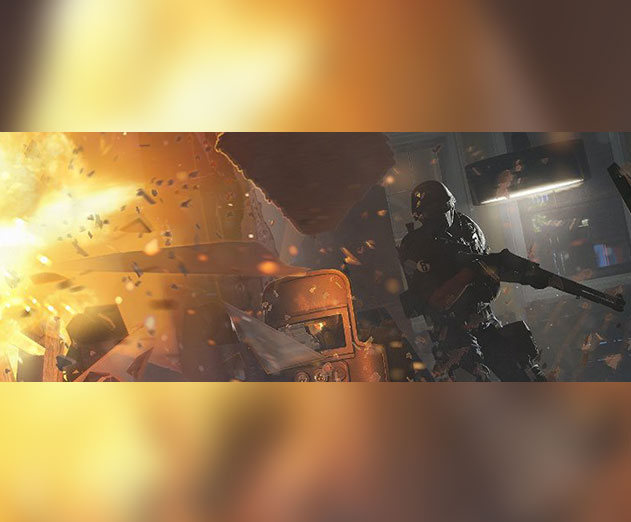 Havok Releases New CPU Driven Graphical Effects Software for Game Development
Wednesday, June 10, 2015 by Richard Harris

Havok has unveiled Havok FX, a new CPU-driven graphical effects software product offering high levels of detail and physics to particle effects. Havok FX allows developers to physically enable particle systems and to add a new interactive gameplay dimension to previously aesthetic visual effects. The lightweight technology is fully cross-platform with a focus on Xb...
---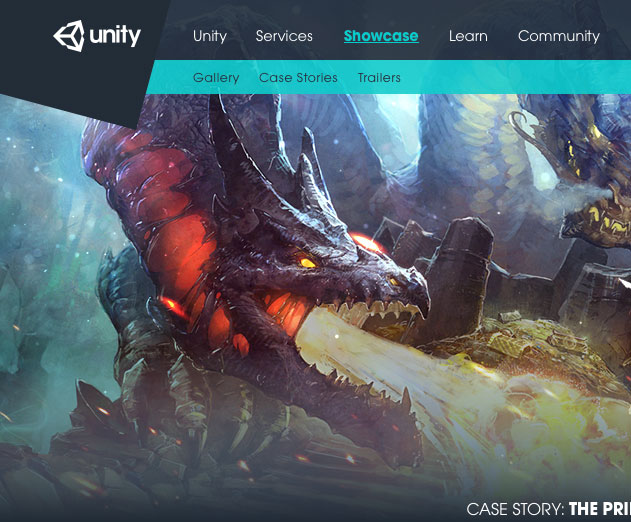 Unity Releases Call for Speakers and Award Nominations for Unite 2015
Tuesday, June 09, 2015 by Richard Harris

Unity's developer conference, Unite 2015, will take place September 21-23 in Boston at the John B. Hynes Veterans Memorial Convention Center. Unity has opened the call for speakers and those who are interested in speaking have until June 12 to submit a talk proposal. Details on topic submissions can be found on the speaker submission page. The event will also ...
---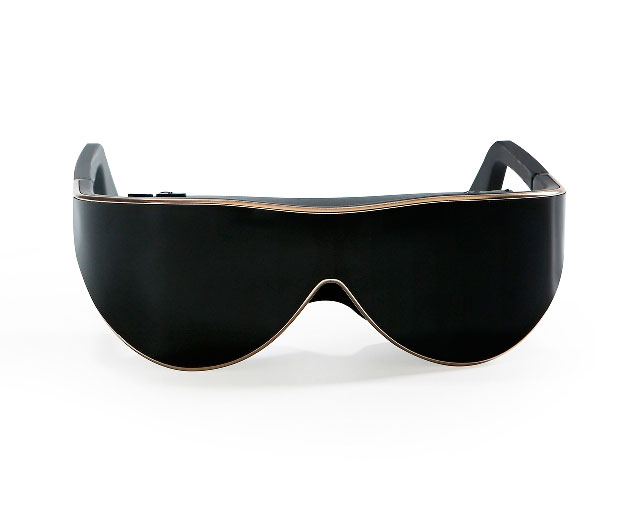 Dlodlo to Release Lightweight VR Glasses Running on Android OS
Monday, May 25, 2015 by Richard Harris

Dlodlo has announced its new, lightweight VR Glasses offering Full HD resolution of 2K with a 16:9 aspect ratio and 120Hz refresh rate for a display without dizziness, lag, distortion, or screen door effect. Dlodlo supports 2D/3D switch video, 4K video displays and provides a 110 degree Field of View (FOV) for a no-border fully immersive VR experience. Dlodlo...
---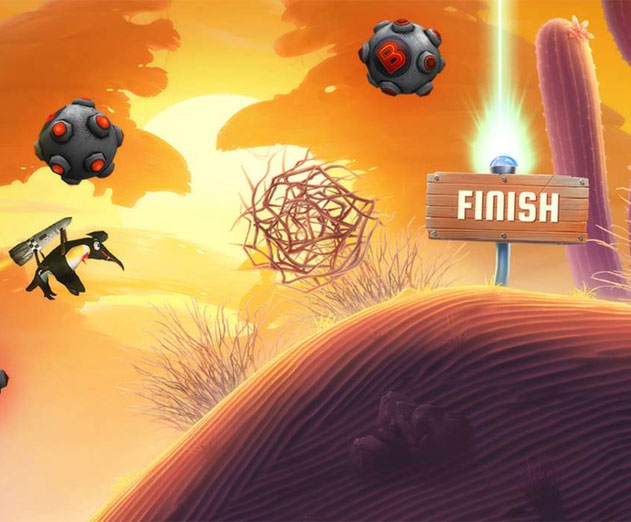 Small Giant Games Hits It Big With Debut Title Hitting One Million Downloads in Six Days
Monday, May 25, 2015 by Richard Harris

Oddwings Escape, a debut mobile app game title by Finnish developer Small Giant Games, has hit the one million players mark globally since its launch in the App Store on Thursday May 14th. The game is available as a free download and has been topping the App Store charts around the world, reaching the top 10 iPhone games chart in 73 countries and the top 10 iPad games c...
---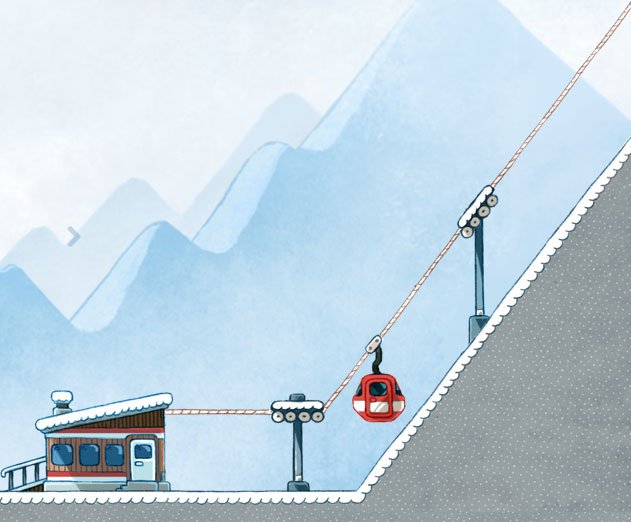 Gondola Launches Liftpass an Open Source Platform to Help Developers Manage Game Monetization
Friday, May 22, 2015 by Richard Harris

Gondola, the creators of the Dynamic Pricing Engine for mobile games, has announced the beta release of Liftpass, an open source platform for game developers to manage and track the prices of virtual goods and in-app purchases (IAPs). The full-stack solution offers SDKs for iOS, Android and Unity, and the tracking of in-game metrics and in-game currencies can be fu...
---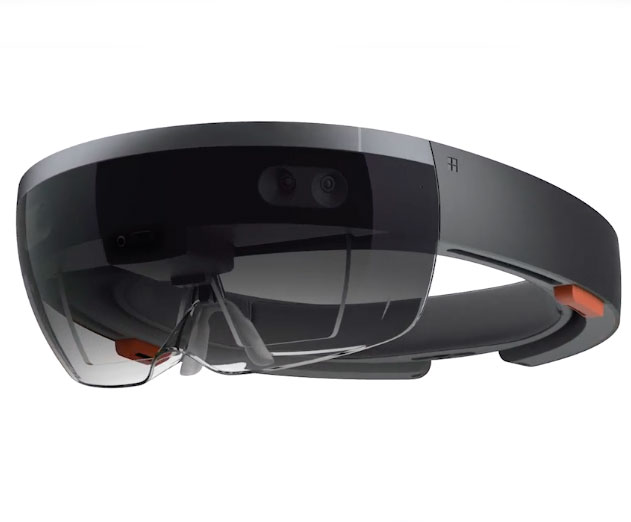 Unity Will Offer Holographic Game Development Opportunities with Microsoft HoloLens
Wednesday, May 06, 2015 by Richard Harris

One of the announcements to come out of the Microsoft Build developer conference is a collaboration between Unity Technologies and Microsoft for full support for Microsoft HoloLens in the Unity development platform.HoloLens a twist on virtual reality offering a holographic computer running Windows 10, which brings high-definition holograms that blend with real life envi...
---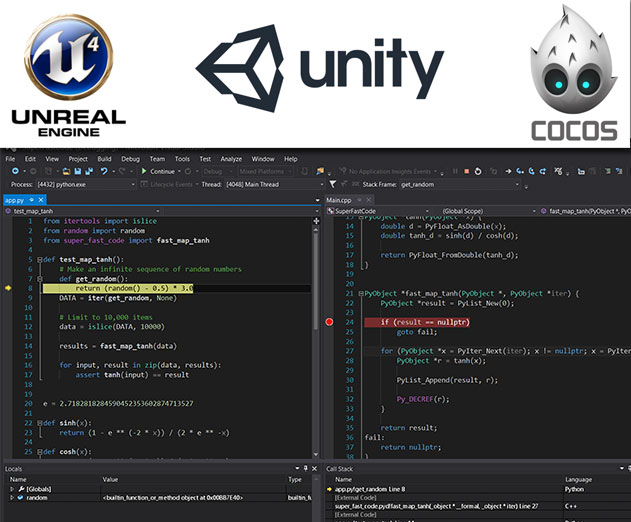 Visual Studio Now Supports Game Development for Unity 5, Epic Unreal 4 and Cocos2d
Friday, April 24, 2015 by Richard Harris

Microsoft is moving to expand its impact in the game development industry with the announcement that Visual Studio support for Unity, Epic Unreal, and Chukong Technologies' Cocos2d.Game developers will now be able to utilize the Visual Studio IDE to develop games with these platforms as each of the gaming engines' installers will now offer the ability to co-install Visu...
---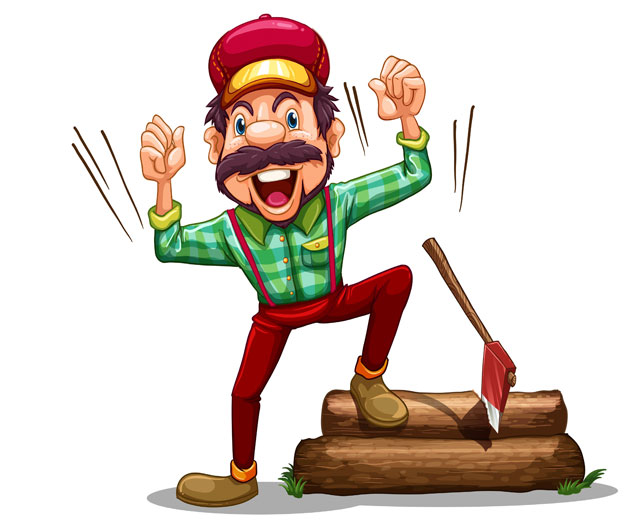 How to Debug From Live Game Operation Data in Corona and Unity3D
Monday, March 30, 2015 by Richard Harris

Capturing live game operation data from players' devices and a game developer's own servers can provide a unique opportunity to solve problems including unexpected loads, use cases, or data inputs. Mike Turner, a partner in game development studio Charmed Matter Games, has created two tutorials that explain how to do so from the Unity3D and Corona game engines usin...
---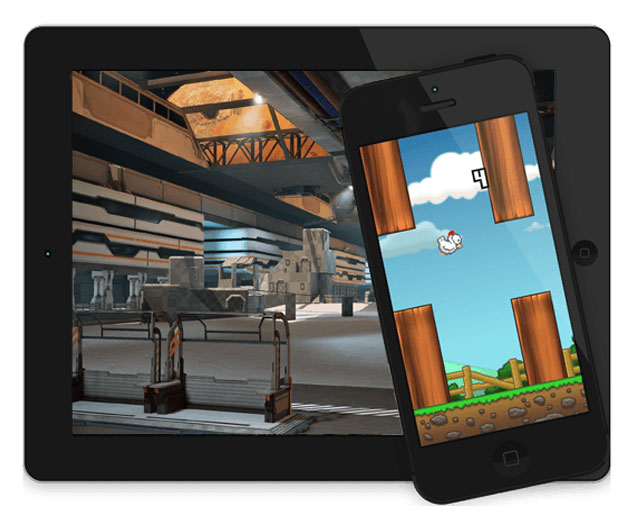 Epic Games Showcases Four Presentations from GDC Including an Unreal Engine Deployment for Mobile and HTML5
Tuesday, March 17, 2015 by Richard Harris

For the people attending GDC, it was a blur of panels, demos and parties and it's just impossible to see everything during the chaos of the show. Of course, if you weren't able to attend, then you just were out of luck. Epic Games has just added four of its presentations to YouTube, including the open world Kite demo, which renders 100 square miles of populated lan...
---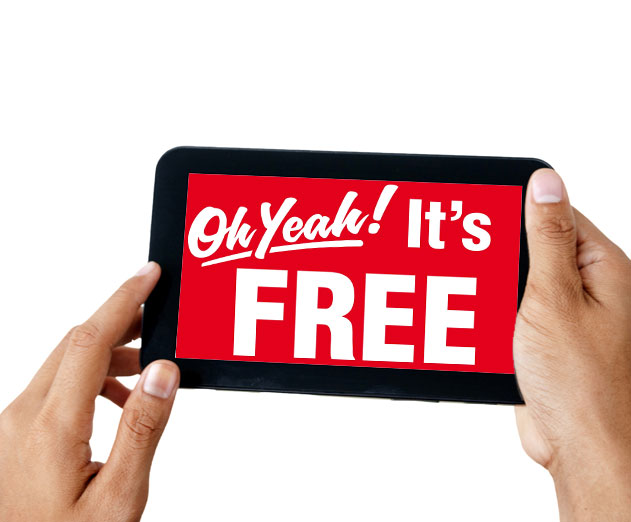 So Far The Big News From GDC, Corona and Unreal Engine 4 Are Now Free To Use!
Monday, March 02, 2015 by Richard Harris

Only an hour into the day at GDC and some big news already hit, Corona and Unreal 4 gaming engines are now free for all! Yes - even the pro editions! For Corona, there are no longer Starter, Basic and Pro tiers. Instead, all users of Corona SDK get everything the Pro tier included (and there are no more tiers, just "Corona SDK"). It is worth noting that Corona...
---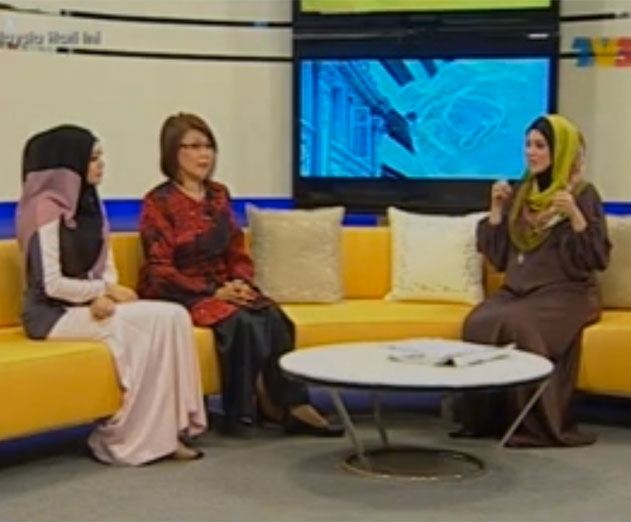 Malaysian Video Game Development Industry to Be Represented at GDC
Sunday, March 01, 2015 by Stuart Parkerson

The Multimedia Development Corporation of Malaysia (MDeC) will be bringing the Malaysian game development industry to GDC this year. The attending companies will include ACE EdVenture Studio, Forest Interactive, Inspidea, Lemonsky, Mediasoft Entertainment, Motiofixo Visuals, Streamframe, Streamline, Terato Tech and WIGU.This is the first year the Malaysian gaming indust...
---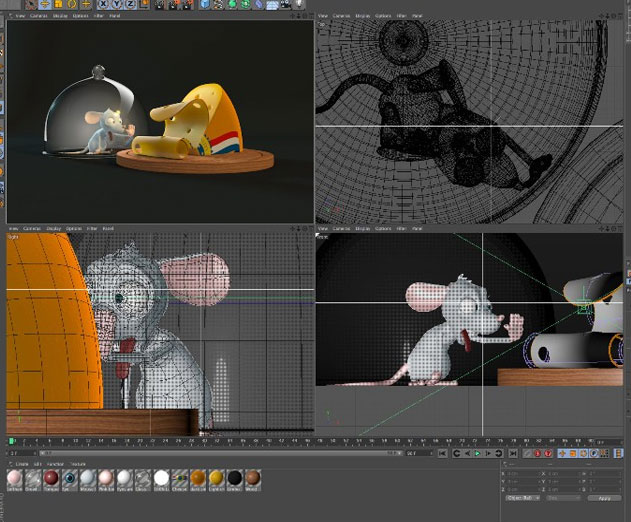 MAXON to Provide Instruction for Game Developers on Incorporating 3D Models and at GDC
Thursday, February 26, 2015 by Richard Harris

MAXON, a provider of professional 3D modeling, painting, animation and rendering solutions, will be hosting a number of presentations at GDC including instruction on incorporating 3D models, animation and environments into game development pipelines. Demos will highlight the connectivity between MAXON's Cinema 4D software solution with many of today's game developm...
---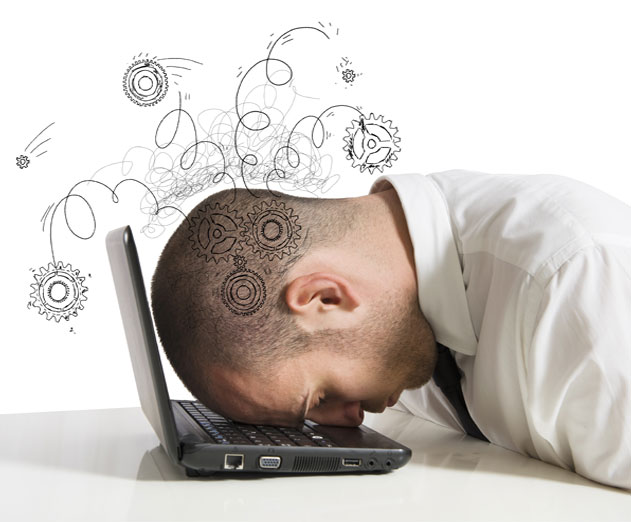 Attend the Failure Workshops at GDC to Learn Why Some Developers Fail
Thursday, February 26, 2015 by Stuart Parkerson

AT GDC there is a strong success bias – you are not going to hear a lot of companies trumpet their failures. Failure, however, can be often be more instructive than success. That's why you might want to consider attending the GDC "Failure Workshop" and hear first hand experienced game developers who will speak candidly about those times when development didn't go well, ...
---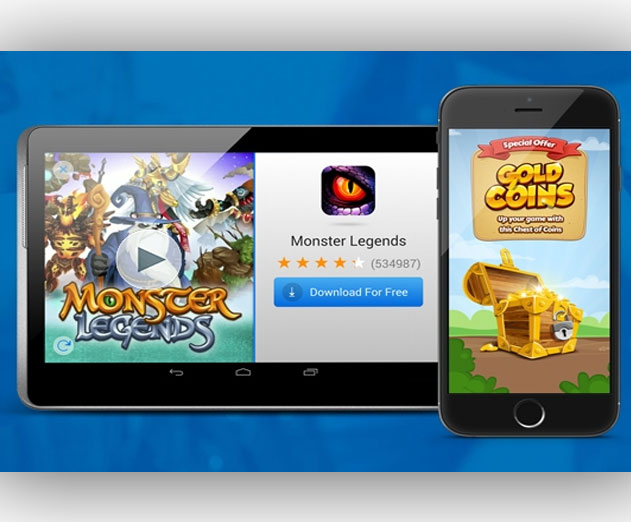 Fuse Powered Launches Monetization Engine for Mobile Gaming Developers
Tuesday, February 24, 2015 by Stuart Parkerson

Fuse Powered has launched a new player-centric monetization engine for mobile gaming that supports the entire player lifecycle, giving publishers the opportunity to monetize each install. The Fuse platform combines in-app purchases and ad monetization capabilities to deliver offers targeted to players based on in-game behavior.Fuse allows mobile game publishers to segme...
---
Epic Games is Offering Developers Up to $50,000 Per Project for Unreal Engine 4 Game Development
Sunday, February 22, 2015 by Richard Harris

Epic has created a $5,000,000 game development fund to provide financial grants to projects built in and around Unreal Engine 4 with awards ranging from $5,000 to $50,000. Epic says that there are no strings attached and game developers can continue to own their own IP, are free to publish however they wish, and can use the grant funds without any restrictions or obliga...
---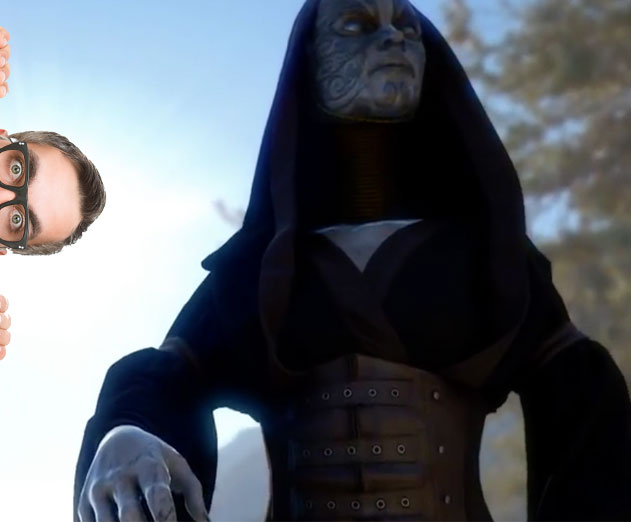 Amazon AWS Mobile SDK for Unity3D Game Development in Developer Preview
Friday, February 13, 2015 by Richard Harris

Amazon's AWS recently launched an update to the AWS Mobile SDK for Unity developers. The AWS Mobile SDK for Unity helps games handle cloud storage along with identity and user state management directly from within the Unity developer environment.The SDK is currently available in Developer Preview containing a set of .NET classes that enables games written with Unity to ...
---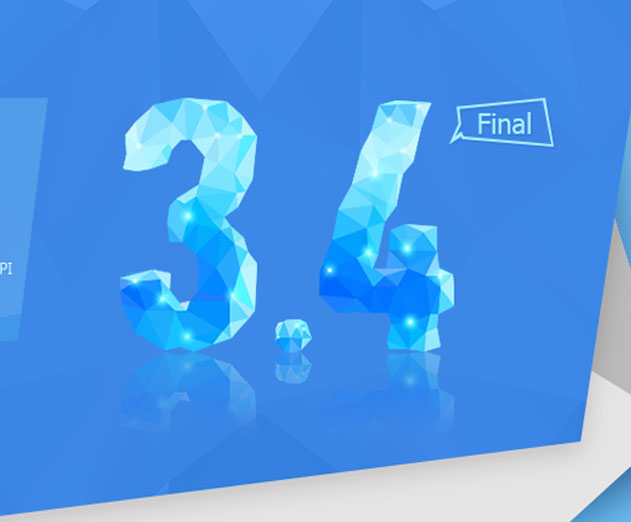 Cocos2d x Game Development Platform Upgrades 3D Capability
Wednesday, February 04, 2015 by Richard Harris

Chukong Technologies has released the latest version (3.4) of its Cocos2d-x video game development platform which helps developers build 2.5D and 3D casual and mid-core mobile games.. Version 3.4 includes upgraded features and tools supporting 3D game development and faster memory management and optimization for Samsung devices.Cocos2d-x is an open source game framework...
---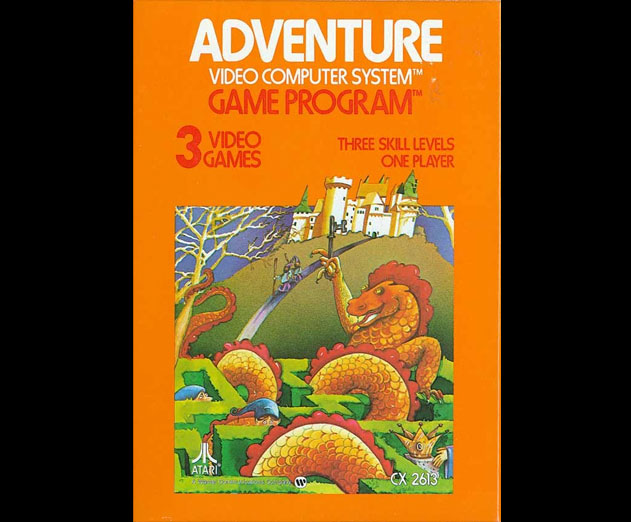 Warren Robinett, Veteran Programmer To Discuss Creating Adventure At GDC 2015
Monday, January 12, 2015 by Richard Harris

Warren Robinett, the veteran programmer, designer and The Learning Company founder, will discuss his experience developing the landmark Atari 2600 title, Adventure hit game at the upcoming Game Developers Conference (GDC) 2015.The implementation of "Adventure" will be discussed at this year's Game Developers Conference (GDC) 2015, being held March 2-6 at the M...
---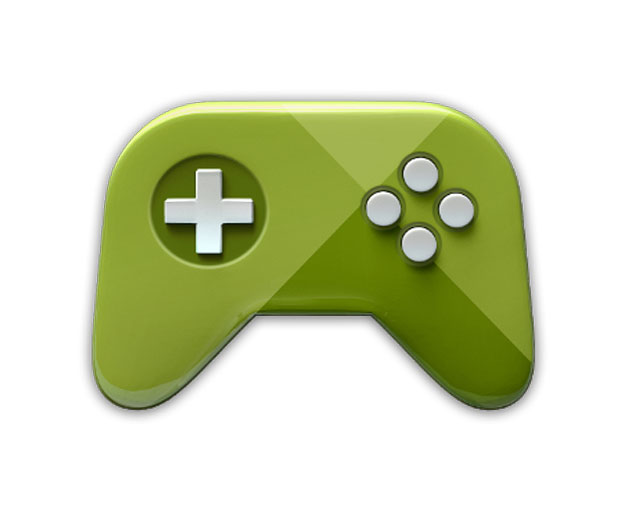 Android Developers Receive Expanded Google Play Games Management API for Testing
Friday, November 14, 2014 by Richard Harris

Android game developers with gaming apps on Google Play will find it easier to test games with a newly expanded suite of Management APIs to facilitate game development and testing, with better support for alpha and beta groups.The Google Play Management API is a set of tools that enable developers to do things like manage tester data and clean up bad leaderboard score s...
---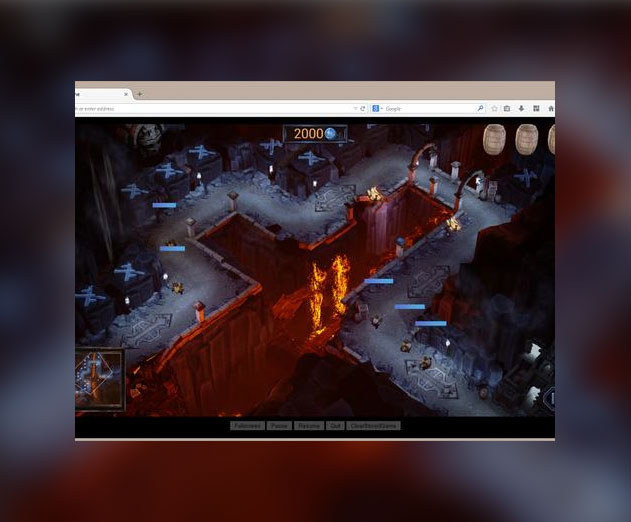 App Developers Can Preview HTML5 and Maxwell GPU Games Built with Epic's Unreal Engine 4
Thursday, November 13, 2014 by Richard Harris

Mozilla and NVIDIA are working with the team at Epic Games to release two Unreal Engine 4 (UE4) projects that show the flexibility of the game development engine.Unreal Engine Strategy Game Demo for HTML5Hosted at Mozilla Demo Studio as part of Firefox's 10th anniversary feature, Epic Games' tower defense game sample is a showcase for high-performance 3D content running...
---
OTOY Opens X.IO App Streaming Service in Beta for Mobile Game Development and Other Graphic Intensive Applications
Tuesday, November 11, 2014 by Stuart Parkerson

OTOY has opened up in beta a white-label X.IO App Streaming solution for mobile developers who are looking for a quick and simple way of increasing platform and device support for graphics-intensive applications, streaming virtual reality media, and cloud-based videogames for a range of platforms including iOS, HTML5 and the Samsung GALAXY Gear VR powered by Oculus.&nbs...
---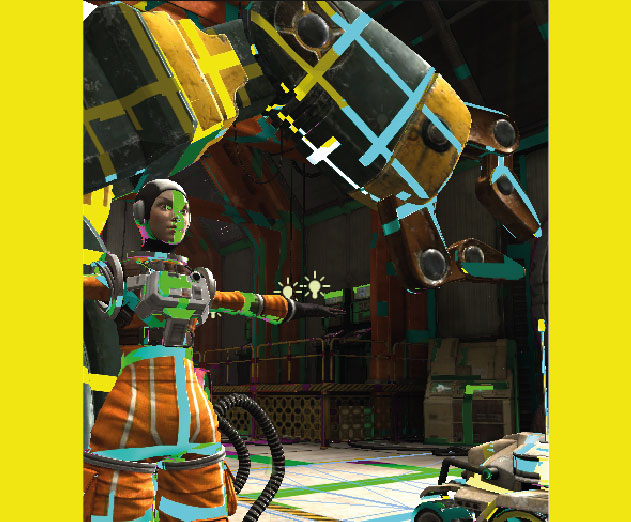 Game Developers Can Participate in Granite for Unity 3D Plugin Public Beta
Friday, November 07, 2014 by Richard Harris

Graphine Software has released Granite for Unity into a public beta program and is offering a free 30 day trial version.The Granite for Unity plugin provides advanced texture streaming in Unity 3D. It provides the ability to offer the large amounts of texture data that high-end games and visualization applications need. It combines virtual texturing techniques with a fi...
---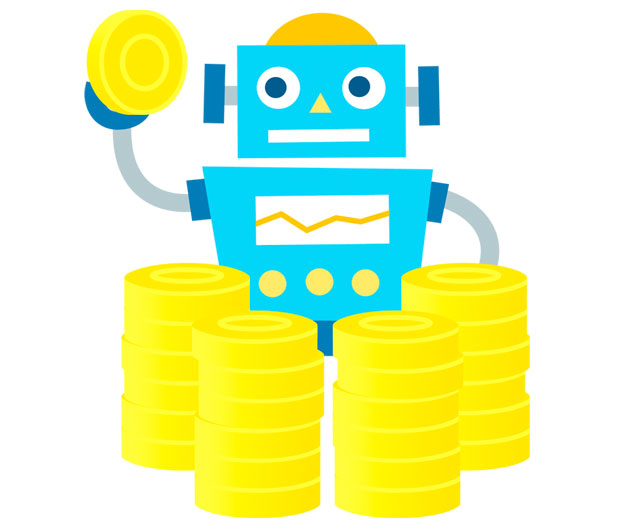 Fresvii Releases Open Beta of AppSteroid Mobile Game Platform for iOS, Android and Unity
Tuesday, October 21, 2014 by Richard Harris

Fresvii has announced the open beta for the company's AppSteroid mobile cloud platform. The AppSteroid SDK version is (0.2.1) for iOS, Android and Unity.Fresvii's AppSteroid is a mobile cloud platform designed for smartphone game developers to facilitate the integration of gaming components, reducing development costs without worrying about game server management. Servi...
---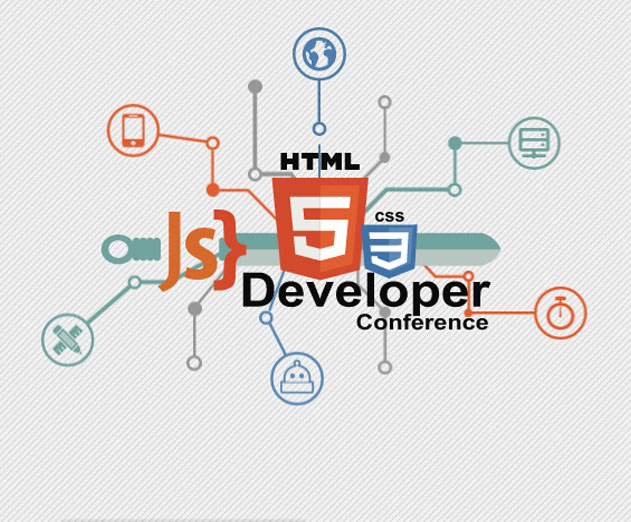 Hey JavaScript and HTML5 developers! The HTML5Devconf Is Rapidly Approaching!
Wednesday, October 08, 2014 by Richard Harris

There is still time to get in on the cross platform fun and register for the HTML5Devconf which will be held in downtown San Francisco on October 20 & 21 at Moscone Center.The conference features technical software developers, designers and decision makers focused on Internet software technologies such as JavaScript, HTML5, CSS, node.js and other cross platform web,...
---
Moving Past Facebook for Better Mobile Game Ad Targeting
Wednesday, October 08, 2014 by Fred Hsu

The mobile gaming industry has exploded over the last few years as Angry Birds and Candy Crush have made headlines around the world, and game advertisers are taking note. Many of these games have one thing in common: they are free-to-play, a model that has revolutionized monetization for gaming on mobile devices, opened up the industry to millions of players, and create...
---
Game On! 2015 Game Developers Conference (GDC) Early Registration Opens
Thursday, October 02, 2014 by Stuart Parkerson

2014 is officially going out the door as Christmas items are rolling into stores and events are opening registration for next spring's renditions. In that spirit the Game Developers Conference (GDC) has announced that discounted attendee registration for the is now open, with the steepest discount in prices for early registration purchases ending January 21, 2015. ...
---
Beachfront Media Now Offers Programmatic Video Advertising Technology for Mobile Gaming
Wednesday, September 24, 2014 by Richard Harris

Beachfront Media has introduced a new ad mediation platform, Beachfront.io, which offers programmatic video advertising technology for mobile gaming. The Beachfront.io platform provides mobile game developers and advertisers with a real-time bidding (RTB) platform for public and private marketplaces, helping improve fill rates and achieve higher CPMs. Wit...
---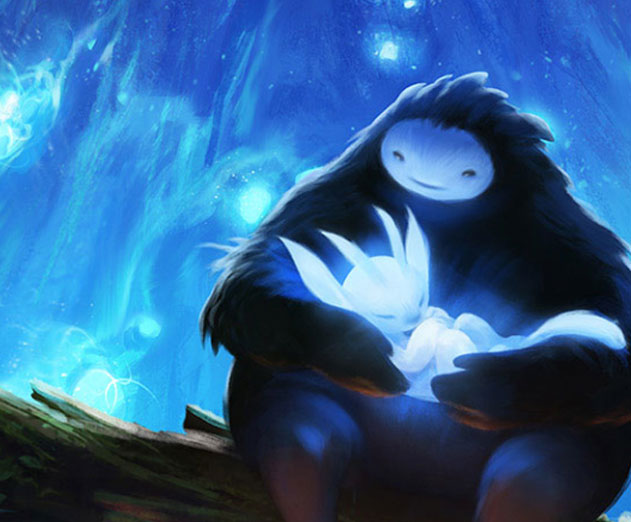 Microsoft Launches New Dev Center Partner Program
Thursday, September 11, 2014 by Richard Harris

Microsoft has announced a new Dev Center Partner Program which provides middleware providers access to devices, software, co-marketing, event support, and more. The program includes a new partner directory to help developers find a growing list of middleware partners targeting Windows.Current partners include Unity, PayPal, PhoneGap, Facebook, Localytics, Fortumo, Syncf...
---
Game Development Platform YoYo Games Announces GameMaker Marketplace Xbox One Support
Friday, August 29, 2014 by Stuart Parkerson

YoYo Games has unveiled the GameMaker Marketplace, a one-stop-shop for all of the assets and technology created by developers for developing games with YoYo's GameMaker: Studio. The GameMaker Marketplace is now in open beta and is available to everyone who has licensed GameMaker: Studio license either through the product itself or from YoYo Games' web site. Develop...
---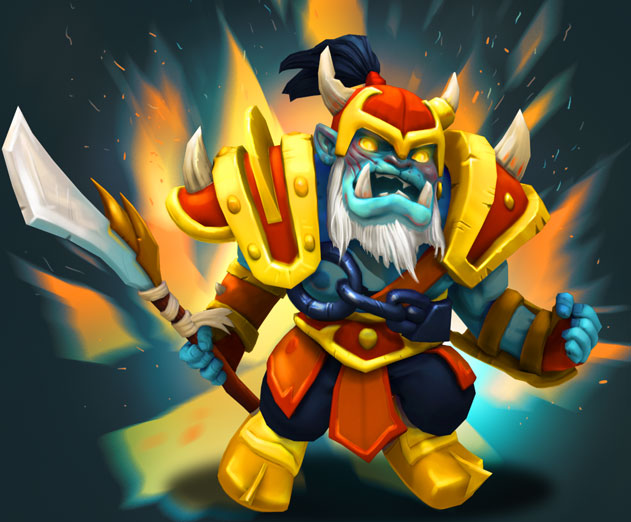 An Artist Transitions from Console to Mobile Games: Lessons Learned
Friday, August 22, 2014 by Juan Mendiola

Before joining Kiwi Inc., I spent the first five years of my career working on AAA console games. In more than two years since I've been with Kiwi, I have learned a lot about the differences between each platform. Previous experiences with projects like Call of Duty: Black Ops 2 were instrumental to helping me gain a bearing in the games industry, but ultimately offered...
---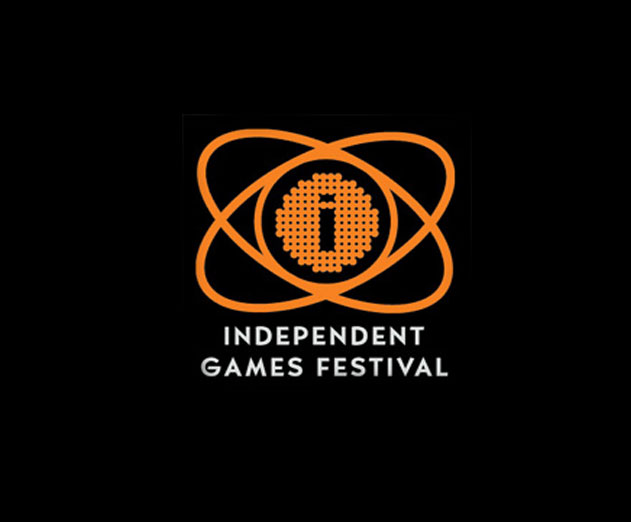 Games Developers Conference Opens Calls for Submissions for a Chance to Win $50,000
Wednesday, August 06, 2014 by Stuart Parkerson

The 17th annual Independent Games Festival (IGF), a festival, summit, and showcase for indie games, has announced the opening of its call for game submissions. The 2015 IGF will be held at the Game Developers Conference (GDC) in San Francisco March 2-6. Entries for the main competition are now being accepted through October 22, 2014. Entries for the Student Showcas...
---
Microsoft Updates Visual Studio Add on for Unity Gaming Tools and Platform
Thursday, July 31, 2014 by Stuart Parkerson

Microsoft has released the Visual Studio Tools for Unity add-on (formerly known as UnityVS). It is now available for download on the Visual Studio Gallery at the following links:Visual Studio 2010 Tools for UnityVisual Studio 2012 Tools for UnityVisual Studio 2013 Tools for UnityVSTU is Microsoft's free Visual Studio add-on that provides a programming and debu...
---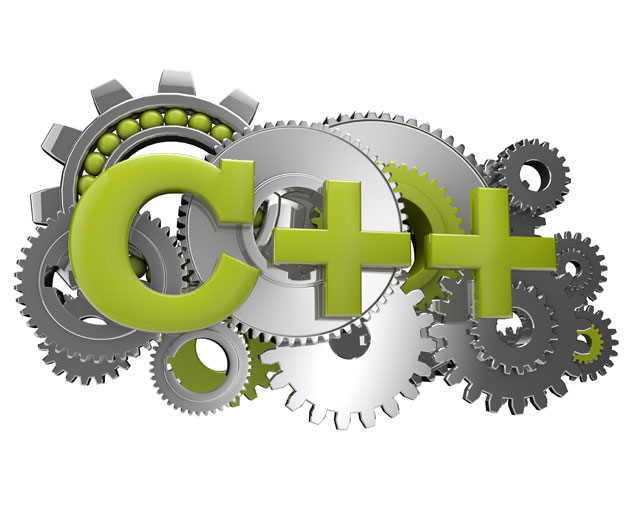 Google Provides Android Developers With New C++ Cross Platform Tools
Tuesday, July 29, 2014 by Stuart Parkerson

Google has updated new tools that are now available to game developers to facilitate cross platform development. These include: updated Play Games cross-platform C++ SDK, updated Play Games SDK for iOS, and new game services alerts in the developer console.Updated Play Games C++ SDKGoogle has updated the Google Play Games C++ SDK with more cross-platform...
---
Oculus VR Gaming DK2s Now Shipping, New 0.4.0 SDK Beta Also Released
Monday, July 28, 2014 by Stuart Parkerson

Oculus has announced that DK2, the latest development kit for the Oculus Rift, is now available. DK2s have started shipping out to developers in the Americas, Europe, Africa, and Asia, and the company expects to have over 9,000 DK2s in developers' hands by the end of the first week of August. The company reports they are working out a minor snag for Oceanic cu...
---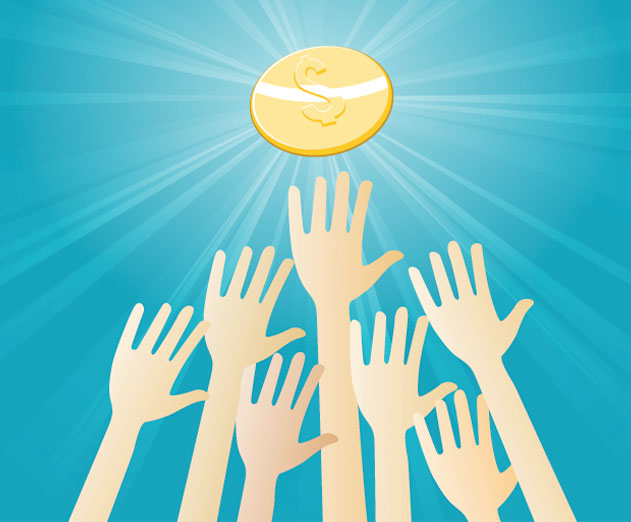 Report Shows Mobile Developers Are Still Struggling Monetizing Apps
Wednesday, July 23, 2014 by Richard Harris

Vision Mobile's 7th Developer Economics surveyed more than 10,000 developers on the app economy, tracking developer experiences across platforms, revenues, apps, tools, APIs, segments and regions.Highlights from the report Include:Platform Wars- On a global level the platform wars are ending with iOS claiming the majority of the high-end device market and Andr...
---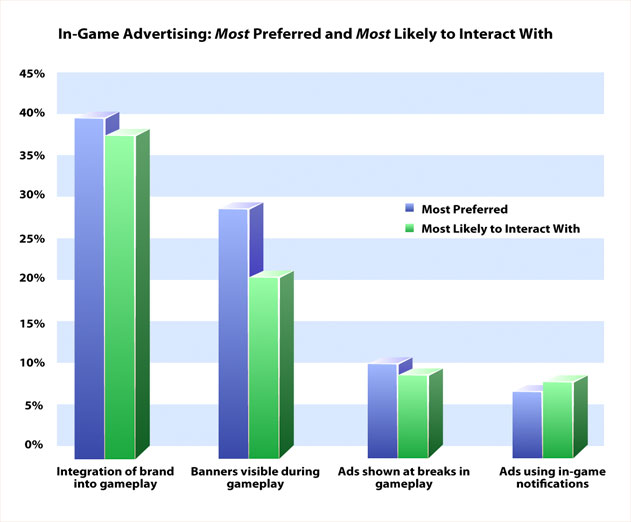 Should Mobile Game Developers Worry That Ad Breaks Can Break Gameplay?
Wednesday, July 23, 2014 by Richard Harris

Should developers worry about how much ad breaks during gameplay affect their mobile game usage? Maybe so, according to recent research by MediaSpike. According to the company's recent study, ads at breaks in gameplay are generally disliked, with gamers preferring ads integrating brands into actual gameplay.The study showed that ads shown at breaks in gameplay...
---
Epic Releases Unreal Engine 4.3 for Game Development with Over 500 Enhancements
Monday, July 21, 2014 by Richard Harris

Epic released the latest update to Unreal Engine, Unreal Engine 4.3, which integrates a wide range of enhancements and new features for subscribers. Since launching in March at GDC with its monthly subscription model, Unreal Engine 4 has seen a continual stream of improvements, with over 500 coming in the 4.3 update alone.The 4.3 update brings greatly improved...
---
Kii Introduces Beta Launch of KiiReferral for iOS Mobile App and Game User Acquisition
Wednesday, July 16, 2014 by Richard Harris

Kii has launched the beta release of its new KiiReferral for iOS framework. The new release is an extension to Kii's backend platform, giving mobile app developers the ability to add social sharing and referral tracking to their apps.The KiiReferral framework and SDK helps developers increase downloads by making apps more viral among social media users. For ex...
---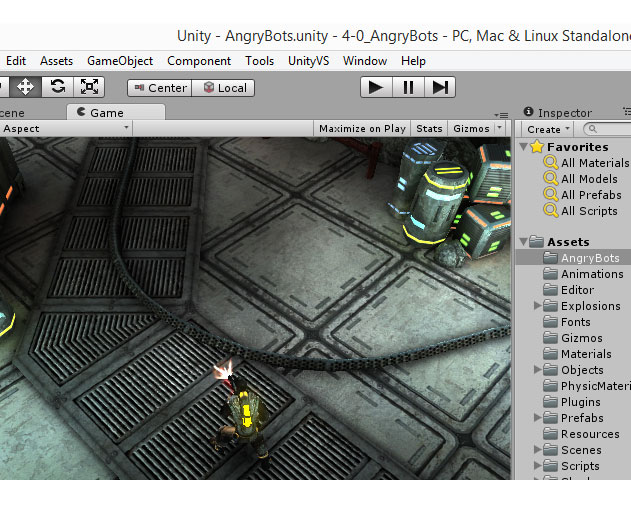 Microsoft Purchases SyntaxTree to Acquire the UnityVS Plugin for Visual Studio
Monday, July 14, 2014 by Richard Harris

Microsoft has announced that it has acquired SyntaxTree, the developers of the UnityVS plugin for Visual Studio. UnityVS enables Unity developers to utilize Visual Studio to author, browse and debug the code for Unity applications. Microsoft obviously hopes the acquisition will grow the number of developers using Visual Studio for game development. And Un...
---
AgeCheq COPPA Compliance Service SDK Now Available for Corona Labs 2D Game Engine
Wednesday, June 18, 2014 by Stuart Parkerson

AgeCheq has announced a new Corona software development kit which provides the ability to integrate AgeCheq's COPPA compliance service to all apps that use the Corona Labs 2D game engine. With AgeCheq, game publishers who may have children under 13 in their audience can comply with COPPA privacy regulations by using the SDK to add a few lines of code to their game....
---
Autodesk Acquires Bitsquid AB Game Engine with Plans to Utilize the Technology Outside the Game Industry
Tuesday, June 17, 2014 by Stuart Parkerson

Autodesk has acquired Bitsquid AB, the creator of the Bitsquid game engine. The acquisition allows Autodesk to tap into the expertise in 3D game development and technology that will enable Autodesk to enhance its portfolio of tools for game makers through the development of a new 3D game engine. The new technology will also be incorporated into solutions ...
---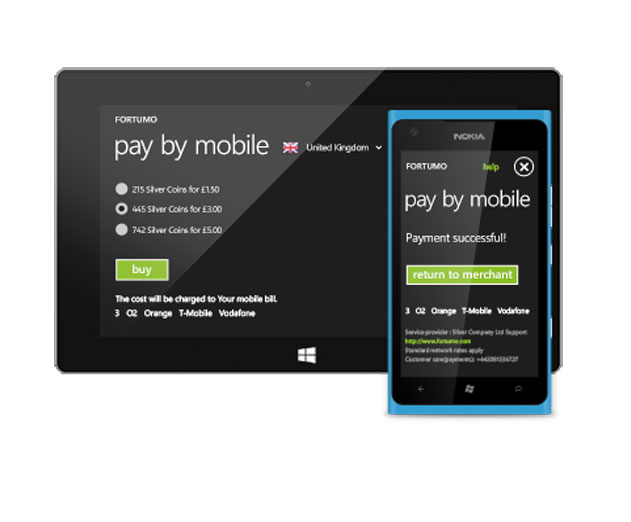 Fortumo Debuts Windows Phone In app Purchasing SDK for Unity Game Developers
Sunday, June 15, 2014 by Richard Harris

Fortumo has launched a custom version of it Windows in-app purchasing SDK for developers who are using Unity to build their apps. The new SDK makes integrating carrier billing to Windows Phone or Windows 8 apps built with Unity much faster, with no additional development effort needed. Here's what is needed to do to start accepting mobile payments with Fo...
---
Twinsprite Brings Physical Toys and Other Objects to the Digital Mobile World
Friday, June 13, 2014 by Richard Harris

The Twinsprite Platform, currently under private beta, provides developers with the ability to manage the identity and attributes of physical objects so that they can be used as active elements inside a game. For examples, these objects could be toys, action figures or trading cards.Although the platform primarily targets products like toys, basically any physical objec...
---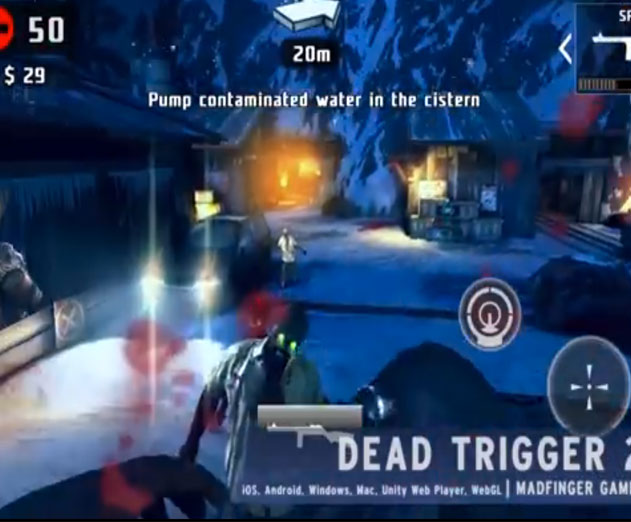 Unity Test Tools Version 1.3 is Released Unity Asset Store Adds Applications Category
Friday, June 13, 2014 by Richard Harris

Unity has released Test Tools Version 1.3. They also have created an applications category in the Unity Asset Store.So, what's new in Test Tools?Unit Testing: The prior version of Test Tools prevented developers from taking full advantage of all the features nUnit provides. With some UI refactorization Unity has managed to overcome the limitations in previous versions. ...
---
Skillz Real Money Gaming SDK Now Available to Mobile App Developers for iOS
Thursday, June 05, 2014 by Stuart Parkerson

Skillz has announced that, in addition to Android, it is now offering its skill based real money gaming SDK for iOS. The Skillz platform lets app gamers compete for real money. For players who want to practice before playing for cash, there are also free matches available. The platform offers a game-centric way for developers to make money by enabling pay...
---
Revenue, Sure Its Important But Calculating Lifetime Values (LTV) is Key for Game Developers
Monday, May 19, 2014 by Richard Harris

What is the "total revenue trap"? It's when game developers look at the total revenue of a game for a specific time period – day, week, month, etc. and thinks that's the ultimate measure of a successful monetization strategy.But as Niklas Herriger points out in his article, "Why calculating Lifetime Values (LTV) is Key for Game Developers," total revenue tells an i...
---
Metaio Releases New Beta Version of Augmented Reality SDK Providing Enhanced Game Development Capabilities
Friday, May 09, 2014 by Stuart Parkerson

Metaio's newest Beta version of its augmented reality SDK has now been optimized for wearable computing devices like the Epson Moverio BT-200. Instead of utilizing a camera view, Metaio's technology allows the user to perceive reality itself with digital and virtual content directly overlaid onto their surroundings potentially providing game developers wi...
---
Interview with Alexander Vashchenko, President of Production at Game Insight
Tuesday, April 29, 2014 by Richard Harris

Alexander Vashchenko is President of Production at Game Insight which has offices in Moscow and San Francisco and consists of 15 development studios spread out across Eastern Europe. While working in the game industry, Alexander has launched a number of financially successful products, such Legend: Legacy of the Dragons and Juggernaut, which garnered mill...
---