Game Development
Online gaming connectivity solution from Edgegap
Thursday, February 9, 2023
We recently caught up with Mathieu Duperre from Edgegap and chatted about their Edge computing solution that helps developers improve online gaming connectivity, how they teamed up with a research firm and created the 2022 Online Gaming Connectivity report, the results of the report, and tons more.
Mathieu Duperre explains what Edge computing is, how Edgegap is helping game developers solve connectivity issues, and reduce latency and lag, plus what the limitations are for large publishers that use traditional infrastructures. Even more, he goes into depth about the findings from the 2022 Online Gaming Connectivity Report which had responses from over 2000 gamers in the US and UK, and how it helped them learn how widespread network issues are in the gaming industry. Lastly, Duperre shares his suggestions for how developers can improve connectivity, and how regular community updates and blogs with details about any disruptions, planned or not, can prevent backlash from players.
ADM: What is Edge computing, and how does it help developers?
Duperre: Put simply, Edge computing brings storage and computing resources away from central data centers and closer to the main source of the data itself. Whether it's an office building, a retail store, or in this case, a player, the data processing takes place much closer to the endpoint, drastically reducing latency and lag.
Latency refers to the time it takes for data to travel from one point to another, whereas lag is the time between a user's input and seeing the action occur on screen.
Edge computing is nothing new, but apps are becoming more data-intensive, players are now more demanding with the quality of their online experience, and the sheer popularity of games today is pushing current infrastructure to its limits which have brought the technology back into focus in recent years.
ADM: What are the limitations of traditional infrastructure?
Duperre: Traditionally, companies must invest in high-cost infrastructure in a few centralized locations. But if you're like most developers, you're probably working with a finite budget and can't afford global server distribution. This means players that are located far away from your centralized locations will suffer from slower connection speeds.
Similarly, the high-end infrastructure used by large publishers requires dedicated teams to manage and maintain it, leaving it out of reach for smaller teams of developers. On the other hand, developers that choose an automated edge computing deployment solution often benefit from the supplier managing and maintaining the infrastructure for them.
Another key difference with Edge computing is its inherent scalability and resiliency due to its distribution. Traditional server infrastructure will batch a lot of players together on a few locations, creating bottlenecks in the process. Not only is this inefficient, but time and again, we've seen major games hit server capacity, often at launch, which leads to performance issues and negative headlines.
Overwatch 2's launch is a perfect example, as connectivity issues, endless queues and players being kicked out of games have been overshadowing the whole launch. Along with many other AAA games, Overwatch 2 relies on highly centralized servers running very specific hardware, which makes it difficult to scale quickly. So, crippling day-one player spikes are far more likely, but perhaps worse, it makes games much more vulnerable to DDoS attacks.
ADM: What did you seek to achieve with the Online Gaming Connectivity Report?
Duperre: Despite huge advancements in server infrastructure and most areas of gaming, network issues such as lag and latency continue to affect gamers in one way or another.
When players experience lag and latency in online games, it compromises their gaming experience and also has a negative impact on developers and game studios in the form of online backlash.
We've always been aware of these issues, but we were surprised at how little research has been done in trying to understand the size and scale of network issues and the impact they have on players, game studios, and network providers.
So, to remedy this, we joined forces with an independent research firm to create the 2022 Online Gaming Connectivity Report, which captured responses from over 2000 gamers in the US and UK, evenly split across mobile, console, and PC, to learn how widespread network issues are in the gaming industry.
While the report confirmed many of the beliefs we held about network issues, we never understood how much of an issue they were for gamers.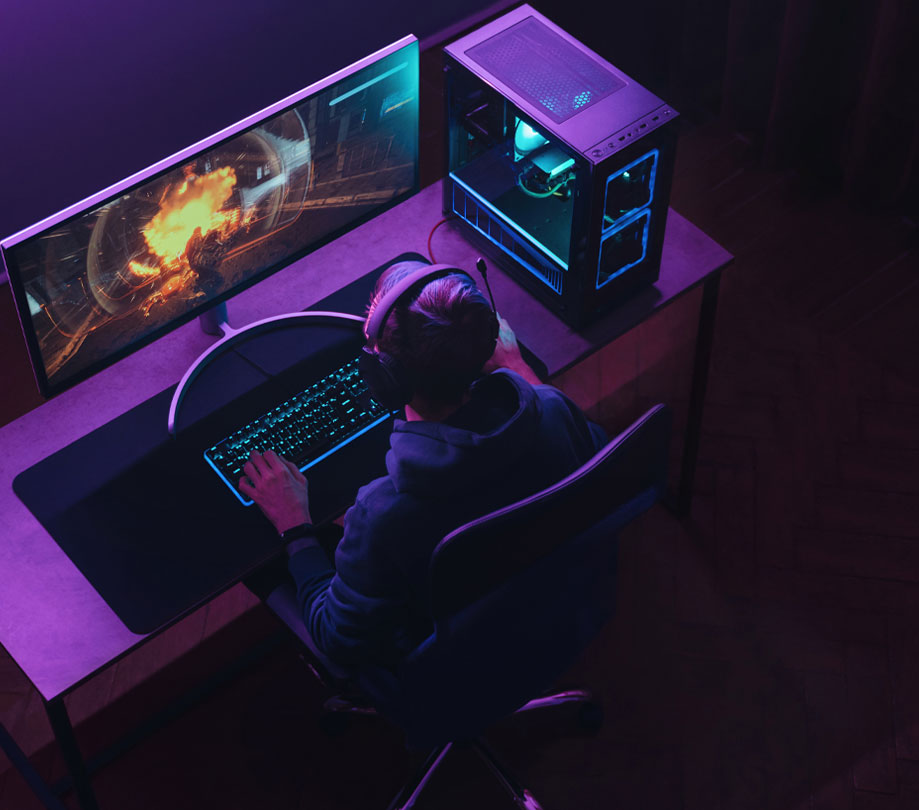 ADM: What were the key findings from the Connectivity Report?
Duperre: Nearly all (97%) of our respondents encountered latency issues at some point, but more significantly, over a quarter (26%) of players experienced it regularly. Given how prevalent the issue was, it's probably not surprising that 39% of gamers find latency issues to be their top frustration in games today.
However, gaming companies should be more concerned about the player's reactions when they encounter latency or lag. While many gamers try quick fixes to solve the issue, 44% of gamers stop playing and try again later, and nearly a quarter (24%) quit to play something else.
For online multiplayer games that rely on a constant influx of in-game purchases to generate revenue, this could be costing game studios lots of money. It's hard to quantify precisely the financial impact of network issues, but we know that FIFA 21 was making $3000 every minute through digital purchases in 2021, and mobile games such as PUBG: MOBILE generate $5000 every minute.
Our research found that more than half (51%) of the players we surveyed blame the company managing the servers or the developer of the game. Not only does this indicate a general lack of understanding about the root causes of connectivity issues, but it also shows there's a real reputational risk to game studios if players repeatedly have subpar experiences.
ADM: How did the findings change across different platforms?
Duperre: Overall, the report found comparable results across all platforms, but network issues were most prevalent on mobile. 30% of mobile gamers said they experience lag or latency regularly, compared with 25% on PC and 22% on the console. Similarly, mobile gamers are also far more likely to experience game crashes, with 48% saying they've encountered this issue, compared to 28% on console and 26% on PC. Mobile gamers were more likely to quit a game once they encountered lag.
The disparity between mobile and the other platforms is likely because the vast majority of mobile game projects tend to be much smaller in scope, so it's often hard to justify worldwide server distribution because of the cost.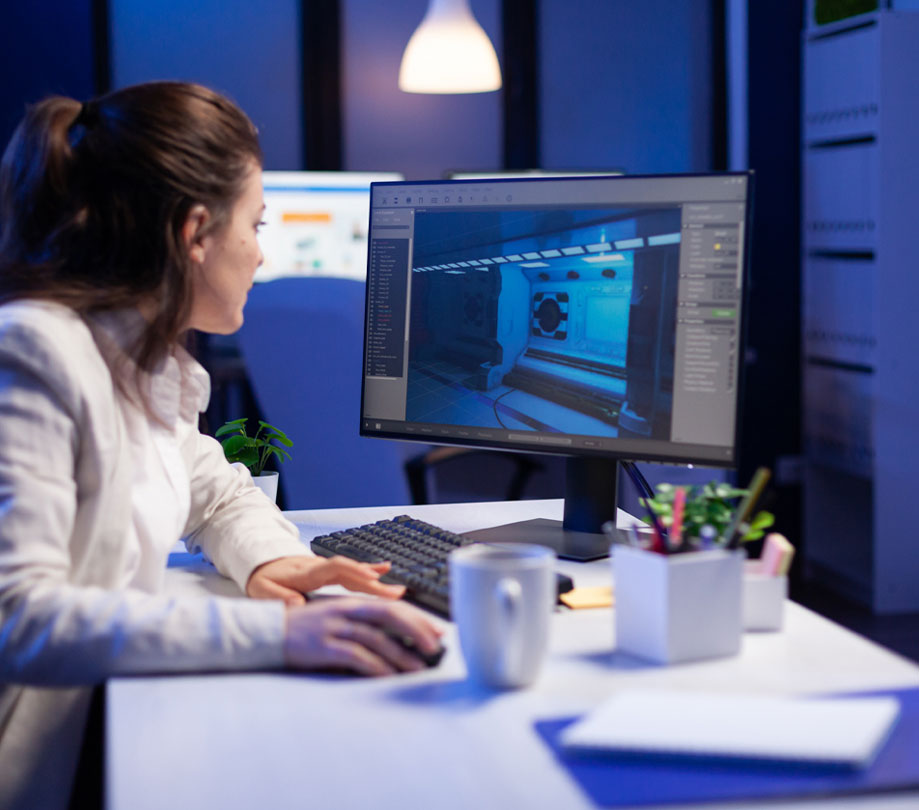 ADM: Do you have any suggestions for how developers can improve connectivity?
Duperre: There is no one size fits all solution to tackling latency or connectivity issues. And while Edge computing has plenty of benefits, it's not always the fix-all solution to network issues if developers have other things to address.
That said, there are a few steps that developers can take to mitigate network issues. Firstly, rather than relying on one kind of infrastructure, it's important to layer different solutions, so you have a backup plan if and when things go wrong.
It's important for developers to assess their current network set-up, too. Where are your servers deployed? Have you deployed enough servers to meet the capacity of players in a broad enough range of locations?
Equally, netcode is a vital component of multiplayer games. Bad netcode can kill a multiplayer game launch, especially when it's a fast-paced PvP game, like an online fighting game or first-person shooter. Outsourcing is often the simplest solution and means you have a dedicated partner that can flag problems with your netcode before they arise. Developers should also consider which type of netcode, delay-based or rollback, is best suited to the genre of game they're developing.
If all else fails, remember to keep your players informed and updated about any network issues, especially if they're out of your hands. Given the misconceptions around connectivity issues unearthed by our data, players will likely blame developers for any issues. Regular community updates and blogs with details about any disruptions, planned or otherwise, are a must or risk the backlash.
Mathieu Duperre
Mathieu has been working for over 19 years in the service providers industry, taking various roles between engineering and deployment, to sales and consulting services. During his time at Cisco Systems, he discovered the power of edge computing and the possibilities such infrastructure was going to allow. He then decided to launch a startup in the edge computing emerging market. His background as a software developer and architect helped him create a unique solution for the online video games industry, leveraging upcoming edge infrastructures to defeat the number one problem for gamers, lag.
---
Become a subscriber of App Developer Magazine for just $5.99 a month and take advantage of all these perks.
MEMBERS GET ACCESS TO
- Exclusive content from leaders in the industry

- Q&A articles from industry leaders

- Tips and tricks from the most successful developers weekly

- Monthly issues, including all 90+ back-issues since 2012

- Event discounts and early-bird signups

- Gain insight from top achievers in the app store

- Learn what tools to use, what SDK's to use, and more



Subscribe here