Low Code No Code
Low code platform Interplay expands to 465 modules
Wednesday, December 1, 2021
In this Q&A we talk with Shomron Jacob from Iterate.ai about how their low-code platform Interplay expands to 465 modules in the 6.0 release, how new low coders can get up and running, the effects from the pandemic on low-code adoption, and much more.
Recently we caught up with Shomron Jacob, an Engineering Manager focused on Applied Machine Learning and AI at Iterate.ai, where he works on Interplay, Iterate.ai's low-code platform. We asked him all about Interplays newest 6.0 release with 465 modules, how new low-coders can get started, what level of skill and knowledge is needed to get started with a low-code platform, the effects the pandemic had on low-code adoption, and when low-code platforms would not be beneficial to organizations.
ADM: Low-code isn't no-code: there is still some level of knowledge and skill that is going to be required to build applications with the efficiency gains that the low-code movement promises. In your view, how big or small is that gap? How fast can newly-anointed low-coders be up and running?
Jacob: Low-code is about connectivity, and it's useful for two types of audiences. First is the enthusiast and hobbyist who can use it to wire together applications with minimal learning. Most of these folks are not professionally trained engineers, most of them use the software as a tool toward some other ultimate goal. For them, the low-code platform should provide enough prompts to get the basics done, and give them an easily understood UI so that the non-engineer can configure and alter just enough of the modules to get to that desired goal. The second audience is existing web developers and other script-based developers building advanced applications. For them, low-code is about speed and efficiency, that ability to automate much of the time-consuming basic block-and-tackle that every application requires. There are 25 million web developers in the world compared to only 300,000 AI engineers. Said plainly: developers don't have enough time to write out applications by hand the old way. The demand is too high.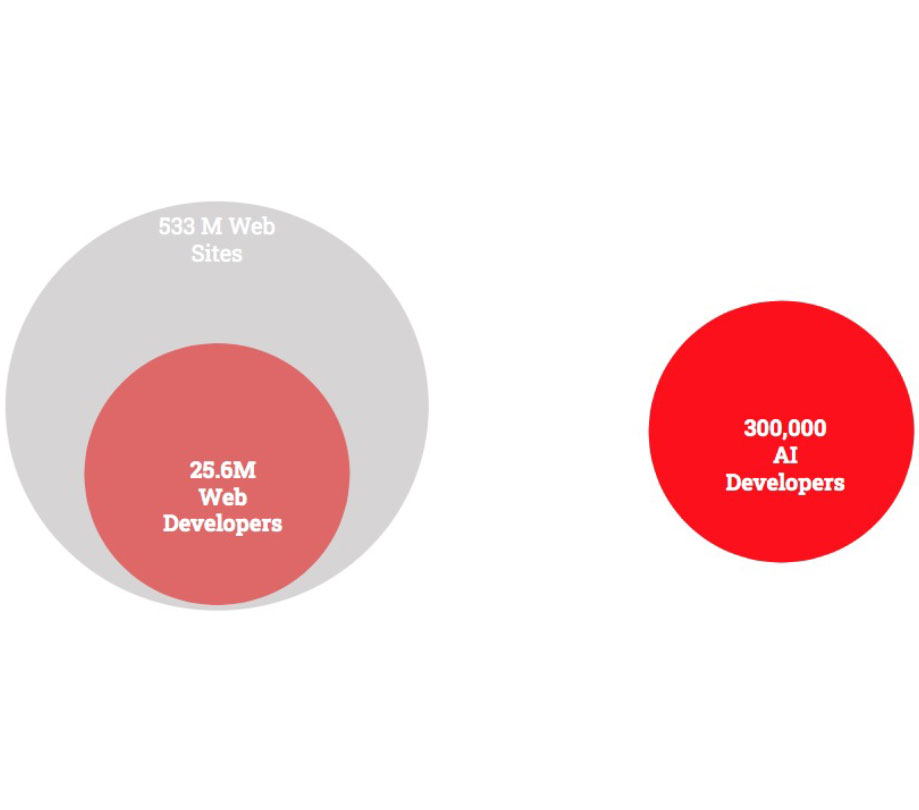 ADM: What effect have you seen the pandemic have on the overall adoption of low-code?
Jacob: The pandemic accelerated the need for digital applications in every sector, as physical stores and offices shut down with little warning. Our employee base went from 32 to 60 people within this time as our customers began to expand their low-code digital projects to get to market even faster or to build out pandemic-required capabilities (such as a mobile app and e-commerce platform that could handle curbside pickup). Really, the pandemic was a catalyst that helped launch numerous digital projects into reality. The need for these projects arose when organizations needed low-code tools that could be used by their existing workforce (many large organizations froze hiring to combat costs during the pandemic). As has been said elsewhere, the pandemic pushed several years' worth of change into a single year. We're seeing the winners coming out the other side now, and AI, low-code, and overall innovative cultures are the hallmarks of those winners.
ADM: As fast as low-code is moving, there are likely organizations rushing into low-code platforms that, well, maybe shouldn't be. What are use cases where low-code probably isn't going to be the right fit?
Jacob: Low-code is a unifying horizontal force, similar to artificial engineering, that is applicable across all departments and all kinds of organizations. Hence, low-code has wider applicability and support for numerous use cases. That said, organizations need to pay attention to selecting a capable and future-proof low-code platform, they need to make sure it is production-ready and is capable of satisfying enterprise IT checkmarks of scalability, extensibility, security, and privacy, etc. Most low-code platforms are suited for prototyping and thus not taken seriously by IT professionals. Because of this reputation as a 'prototyping only' tool (whether true or not), an insufficient low-code platform can lead to friction between IT and Innovation/Business teams, who often are the first subscriber of the low-code platform. The perennial struggles between business teams who "just want an app" and developers who "want to keep the system safe" still exist. A good low-code platform can address both sides of this struggle, but as always, mutual buy-in is essential.
ADM: With 'citizen developers' gaining hands-on access to application development and iteration, does that present security concerns?
Jacob: Executed properly, low-code development is tremendously advantageous and secure. If there's something to watch out for, it's low-code tools that don't have security and sandboxing capabilities built into their core, that's where the risk would be. Many new low-code/no-code SaaS solutions are designed for spinning up quick demo-like prototypes only, and not to support enterprise-scale and enterprise security. Also, keep in mind that most low-code platforms integrate third-party and/or open-source codebases to build out their drag-and-drop components. This is a good thing, but if security updates aren't vigilantly applied to those components, attackers will find vulnerabilities to exploit. So, know your platform. Low-code tools need to predict such security issues, and guide citizen developers (without security expertise) to avoid them.

Any organization turning to low-code needs to first consult its security team and apply best practices before production deployments. Those vetting low-code platforms will want to see a security layer that can catch exceptions and vulnerabilities within the tool itself. Platforms should be open to sharing security tests and their approach to security best practices with low-code users. If they don't, that's a red flag. There's obviously a gold rush to harness the competitive advantages that low-code promises, but that can't mean putting on blinders to thorough security.
ADM: Iterate.ai just expanded its low-code platform, Interplay, to 465 modules as part of the 6.0 release. What new capabilities got added and why?
Jacob: We are continuing our focus on the driving forces of innovation: AI/ML, continual data ingestion, voice/messaging capabilities, IoT, blockchain, and an expanding universe of APIs from very inventive startups. Organizations across industries (healthcare, retail, public sector, you name it) are facing tremendous competitive pressure to accelerate digital transformation and achieve ever-more-engaging user interactions. But the most cutting-edge technologies for actually driving that transformation require still rare and costly talent to wield directly and effectively. The Interplay platform is a comprehensive low-code environment where citizen developers can easily assemble pre-built application building blocks to rapidly prototype, develop, and iterate upon applications, no matter their industry or use case. The 465 modules now included with Interplay's recent 6.0 release fully democratize utilization of those essential cutting-edge technologies, and make it easy to combine these components together into powerful, completely customized applications.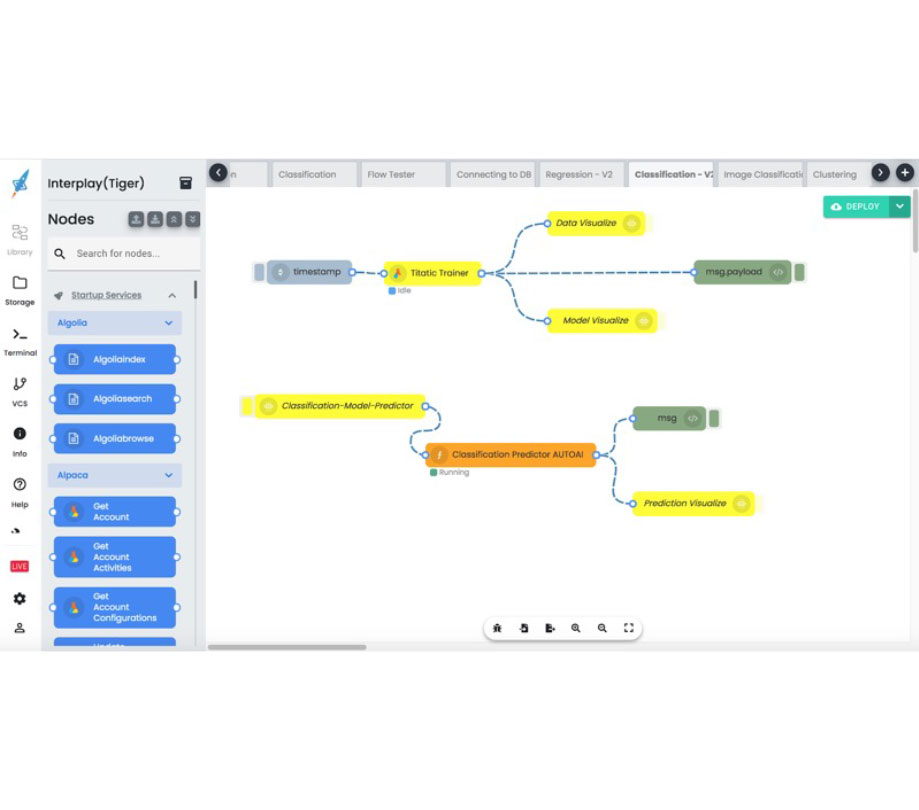 Testing prototypes and advancing Interplay applications from the proof-of-concept phase on through to production is designed as a simple, fast-track process. Because Interplay is ready to run wherever it needs to, from edge servers to on-prem to any major cloud, use cases such as IoT and edge computing applications are quick and easy to implement. At the same time, the platform offers robust support for both citizen developers and experienced coders, with a security-first design featuring aggressive workflow backups and monitoring. With Interplay and its 465 modules, companies are developing customer applications 10X faster than what's possible with standard code-writing development models. And doing it for a heck of a lot less budget.
ADM: What's a specific use case you can mention where a low-code strategy has had a clear payoff compared to a more traditional approach to application development?
Jacob: We've recently partnered with Masego, an analysis consultancy centered around the defense and intelligence community. With exabytes of image and text data at hand, AI is proving to be a very valuable tool for analysis. Traditional app development involves weeks or months of application development specific to each data set, each specified use case, and each actionable result. With Interplay, we've already shown that training data sets for satellite image detection can be built and deployed in a matter of days. For Masego, this rapid turnaround and ease of deployment is proving a key advantage as they continue to pursue projects on behalf of the defense community.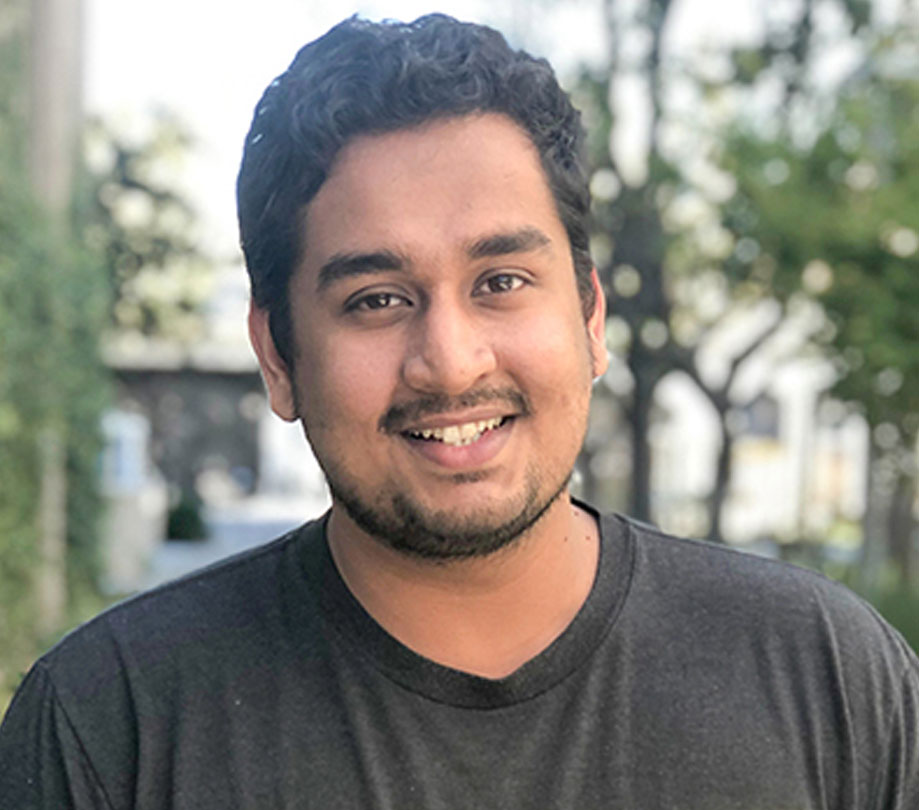 ---
Become a subscriber of App Developer Magazine for just $5.99 a month and take advantage of all these perks.
MEMBERS GET ACCESS TO
- Exclusive content from leaders in the industry

- Q&A articles from industry leaders

- Tips and tricks from the most successful developers weekly

- Monthly issues, including all 90+ back-issues since 2012

- Event discounts and early-bird signups

- Gain insight from top achievers in the app store

- Learn what tools to use, what SDK's to use, and more



Subscribe here