Blockchain
Blockchain interoperability is key to mainstream adoption
Tuesday, June 28, 2022
We recently caught up with Manu Siddalingegowda and talked about how blockchain interoperability is key to mainstream adoption, what blockchain interoperability is, what Lisk's solution looks like, why their solution allows for mass adoption, what blockchain developers need to be aware of, and more.
Manu Nelamane Siddalingegowda, Head of Platform Development at Lisk discusses how Web3 and blockchain technology have the potential to reach mainstream adoption, vastly improving users' online experience. However, blockchain technology is currently still in its infant stages of development, with each individual blockchain protocol siloed from each other leaving developers and users unable to communicate or transact assets cross-chain easily and cost-effectively. Compare this to our use of the internet, where we interact with any and all applications with ease, unconcerned about the backend technology that makes this possible. Interoperability offers the solution to this problem and enables seamless cross-chain communication between blockchains, making the technology more accessible and open to mainstream adoption.
ADM: Can you tell us a bit about yourself and about Lisk?
Siddalingegowda: My name is Manu and I am heading the Lisk Platform team. I have an academic background in computer science and a passion for data security, decentralization, and web3.
I joined Lisk in 2018 to fulfill the mission of Lisk, which is to allow users to build and access blockchain applications and make web3 as accessible as possible.
ADM: What aspects of Lisk make it accessible for mainstream developers?
Siddalingegowda: The problem with mainstream blockchain adoption is that currently there is a lack of knowledge about what blockchain technology is and how developers can make the transition to this new technology.
At Lisk, we offer developers the ability to explore and build blockchain applications in JavaScript, through the easy and accessible Lisk SDK. All the complex business logic related to blockchain technology that usually hinders mainstream developers from building on the technology is built into the core of the Lisk SDK. The core blockchain functionality is built into the Lisk SDK, providing developers with a simple, understandable interface that enables them to launch an array of blockchain applications with ease.
Today's blockchain world also suffers from the burden of high transaction fees and slow settlement speeds that further deters mainstream developers. Lisk solves the problem of congestion through the deployment of sidechains. Each application built on Lisk is not run on the same mainchain, but rather gets its own unique blockchain. The highly anticipated Lisk Interoperability Solution will further enable each sidechain to communicate with the mainchain and other sidechains, so all the applications are still part of one decentralized ecosystem and can transact with one another. In the future, Lisk will be fully interoperable with other blockchain networks too.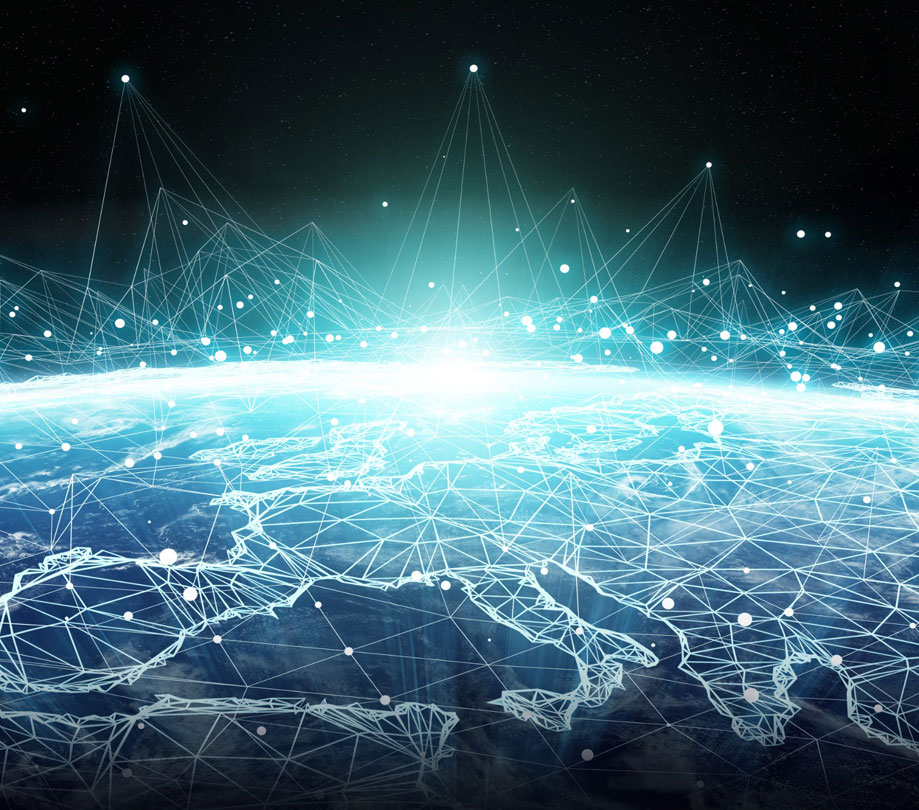 ADM: What exactly is Blockchain Interoperability and why is this such a focus for you?
Siddalingegowda: Individual blockchains are siloed from one another and operate in isolation, meaning these different blockchains are unable to communicate with each other. It has made it impossible for people to enjoy the full benefits of distributed ledger technology. Cross-chain technology seeks to solve all these issues, by enabling interoperability between blockchains thus making it easy for them to communicate with one another and share information. The implementation of the Lisk Interoperability Solution will mark the launch of the Lisk Platform, the goal Lisk aimed for since the beginning of our blockchain journey.
Interoperability is the solution to the problem of scalability. By having several chains working in parallel, the number of transactions that can be processed is increased. In our model, each chain can work independently and communicate only to exchange information when necessary.
ADM: What will interoperability look like on the Lisk platform?
Siddalingegowda: Interoperability will enable people to connect all applications built using the Lisk SDK together. What is more, Lisk Interoperability will pave the way for connecting the Lisk mainnet to other ecosystems by using Lisk Bridges. Therefore, it will be possible for developers to interoperate with such platforms as Ethereum, Cosmos, or Polkadot. However, the potential ecosystem partners list has not yet been finalized.
Lisk's approach to interoperability is to have a network of interconnected chains that can communicate with each other. Each chain can be specialized in certain functionality.
For example, we could have an oracle chain that has a protocol to include off-chain information, a DAO chain with on-chain governance, etc. The glue that keeps all these chains together is the Lisk interoperability protocol. In this sense, besides being the solution to achieve scalability, Lisk's interoperability also means synergy: sidechains can expand their functionalities by talking to each other.
ADM: What use cases do you envisage materializing from complete blockchain interoperability across the entire ecosystem?
Siddalingegowda: The Lisk vision is to provide a platform and SDK for users to build their choice of decentralized applications and this has been achieved through our vision and development.
Currently, we are working on the Sapphire phase of the roadmap which is focused on enabling users to launch their blockchain applications that comply with the Lisk Protocol. During the next, Diamond phase of the roadmap, the Lisk blockchain ecosystem will be bridged with other blockchain ecosystems like Ethereum, Cosmos, and Polkadot, which will enable users to transfer assets between discrete blockchains fluently.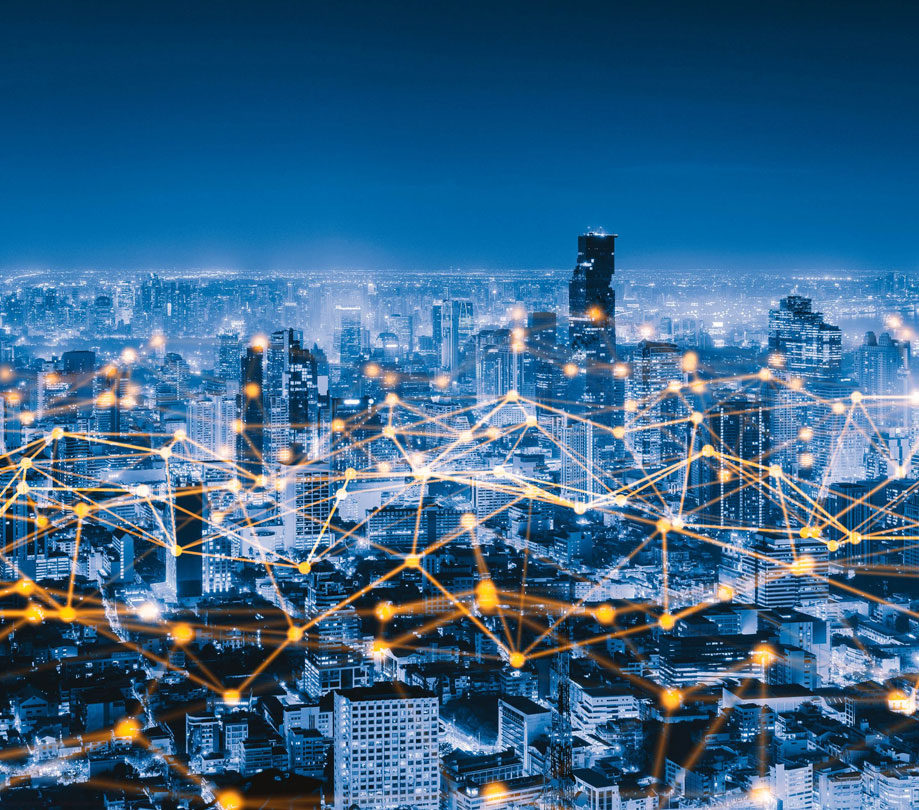 ADM: Do you believe interoperability between different blockchain protocols is needed for the mass adoption of blockchain technology?
Siddalingegowda: The mainstream adoption of blockchain is hindered due to the lack of effective cross-chain infrastructure. Once this cross-chain communication and interoperability issue is solved, the industry can shift its focus to the applications being built for end-users.
Industry-wide interoperability will enable developers to build applications on the blockchain that best fits their needs while still allowing cross-chain transactions and seamless integrations. For end-users, interoperability will enable them to communicate with any application of their choice and without a second thought as to where it is built.
ADM: What role do you envision interoperability to play as we move closer toward Web3? Is it critical for the success of Web3?
Siddalingegowda: Access to data network connectivity played a key role in the success of Web2. Similarly, in my opinion, decentralization and interoperability will be critical for the success of Web3.
It's important to mention data transparency too. Bringing the ownership of data back to users will be essential in establishing the trust that was lost because of web2.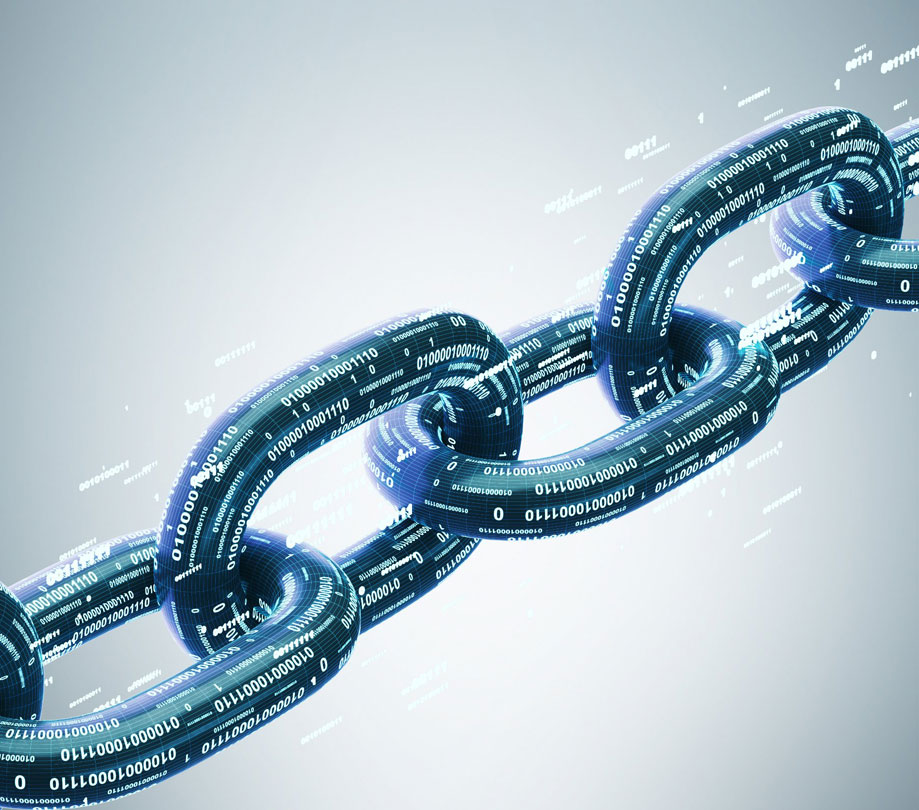 ADM: What other aspects of the Lisk platform allow for mass adoption of blockchain technology?
Siddalingegowda: Lisk Interoperability is indeed a big incentive for developers, same as our accessible Lisk Software Development Kit. However, there are a couple of other initiatives that are aimed at encouraging developers to build on Lisk.
The first is the Lisk Grant Program. By building blockchain applications using the Lisk SDK, developers and entrepreneurs can receive financial support to enable them to create and develop valuable projects. We are looking for all types of blockchain-based applications, including such categories as NFTs, DAOs, bridges, oracles, or DeFi solutions.
We also have an incentive for more junior developers as well. In recent months, we organized two editions of the Lisk Hackathon (HackOnLisk), also aimed at helping coders build applications using Lisk SDK. For this event, the entry barriers were significantly reduced, as we wanted to encourage less-experienced programmers to join not only the Lisk ecosystem but the blockchain space in general.
ADM: What are some other key areas of growth in blockchain that developers should be aware of?
Siddalingegowda: As a Blockchain Dapp developer, one must aim to deliver simple user experiences keeping core aspects of decentralization and user ownership in mind. With advancements in security, regulations, and infrastructure, developers now have capabilities for advancement in the blockchain industry solving, security, scalability, and ownership.
However, the key aspect of data transparency and verifiability, simple user experiences are necessary for the adoption and growth. This enables communities and organizations to exchange information, leverage each other's strengths, and cultivate innovation more effectively and effortlessly.
---
Become a subscriber of App Developer Magazine for just $5.99 a month and take advantage of all these perks.
MEMBERS GET ACCESS TO
- Exclusive content from leaders in the industry

- Q&A articles from industry leaders

- Tips and tricks from the most successful developers weekly

- Monthly issues, including all 90+ back-issues since 2012

- Event discounts and early-bird signups

- Gain insight from top achievers in the app store

- Learn what tools to use, what SDK's to use, and more



Subscribe here