Programming
SaaS backup platform SaaSBACKUPSM lands from Asigra
Friday, March 17, 2023
The SaaS backup platform SaaSBACKUPSM from Asigra has launched, it was designed to provide backup and recovery capabilities, plus protect the world's catalog of Software-as-a-Service applications. The advanced features include Multi-SaaS support, multi-person approvals, a marketplace, and tons more.
Asigra Inc has announced SaaSBACKUPSM, a powerful new SaaS-based backup platform designed to provide comprehensive backup and recovery capabilities to SaaS applications that include Salesforce, Microsoft 365, Google Workspace, and far beyond. Through innovative API connectivity, SaaSBACKUP is able to support a large macrocosm of SaaS applications with enterprise-class data protection that ensures business continuity.
According to Fortune Business Insights, "The global Software as a Service (SaaS) market size was valued at USD $215.10 billion in 2021 and is expected to grow from USD $251.17 in 2022 to USD $883.34 billion by 2029, exhibiting a CAGR of 19.7% during the forecast period."
Asigra creates SaaSBACKUPSM, a SaaS backup platform to protect the world's catalog of SaaS apps
Because of the surge in SaaS adoption, it has become increasingly important to protect the mission-critical data in these applications. However, many businesses and IT users do not realize that most of these applications offer weak, or in many cases, basic data protection capabilities or guarantees of data recovery. Depending on the SaaS application, data recovery may be the sole responsibility of the user. This puts the burden on the user organization to deploy a backup platform capable of providing the required level of protection.
Asigra SaaSBACKUP was developed to deliver protection for business users across the widest range of SaaS applications, including apps in the areas of Customer Relationship Management (CRM), Enterprise Resource Planning (ERP), Content Management System (CMS), Project Management, sales, marketing, eCommerce solutions and much more.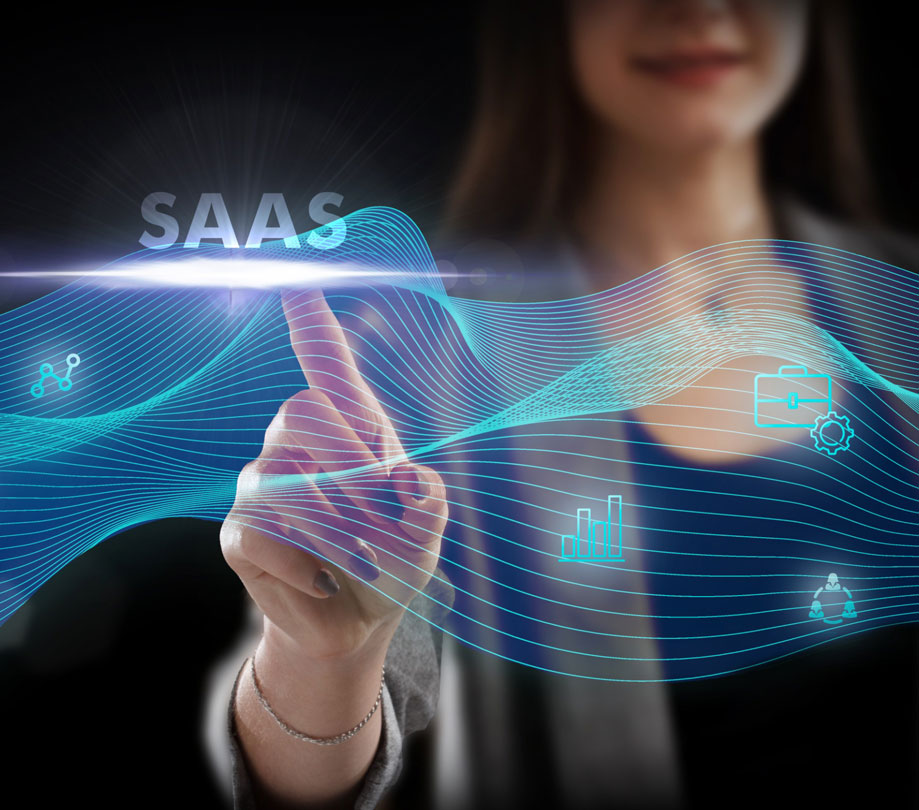 The new SaaSBACKUP platform provides the following advanced features:
Multi-SaaS Support - SaaSBACKUP is designed to protect data across a multitude of SaaS environments, ensuring 24x7x365 protection of business data.

Fast, Simple Deployment - SaaSBACKUP provides mass deployment across hundreds or thousands of SaaS application users simultaneously for immediate and consistent protection.

Bring your Own Storage - Store data in your own storage repository, own the data and if you don't have one, leverage our relationship with select partners.

Simple Pay Per Use Model - pay for what you use. Per user, per app, per month.

Unique Multi-person Approvals - Configure the software to require multiple people to approve potentially destructive actions to protect against credential theft, user error, or insider threat. Designed to require multiple people to approve within a set period of time for key functions such as deleting a data set.

SaaSBACKUP Marketplace - A future addition to our platform will be a marketplace enabling a simple revenue share opportunity for partners who build connectors to new SaaS applications.

Unique in the data protection space, SaaSBACKUP is a True Platform as a Service that is turnkey and requires no infrastructure installation. Additionally, all maintenance is updated by Asigra and managed in the cloud. The platform is secure by design, and built from the ground up with integrated security, including MFA (multifactor authentication) and MPA (Multi-person Approval) to protect against unauthorized acts due to credential theft, user error, or insider threat. The platform features military-grade encryption with FIPS 140-2 certification to protect data at the highest security and compliance levels.
Developed for Managed Service Providers (MSPs), Asigra partners will ultimately have access to a software development kit (SDK). The SDK enables rapid SaaS application connector growth, allowing partners to continually add new SaaS app connectors as needs arise. Regarding the backup repository, MSPs will select their own storage environment, including AWS or any other S3-compatible cloud storage platform. Complementary to traditional on-premise backup solutions, there is no need to rip and replace existing software as the solution is additive, bringing new revenue to partners.
"IT professionals are coming to understand that the protection of SaaS application data throughout an organization is not only a legal obligation but also vital for protecting reputation and finances. The importance of this cannot be overstated and drives our focus on protecting the entire SaaS application spectrum," said Eric Simmons, CEO, of Asigra.
---
Become a subscriber of App Developer Magazine for just $5.99 a month and take advantage of all these perks.
MEMBERS GET ACCESS TO
- Exclusive content from leaders in the industry

- Q&A articles from industry leaders

- Tips and tricks from the most successful developers weekly

- Monthly issues, including all 90+ back-issues since 2012

- Event discounts and early-bird signups

- Gain insight from top achievers in the app store

- Learn what tools to use, what SDK's to use, and more



Subscribe here