Game Development
Mobile gaming market turned upside down by Netflix
Tuesday, November 16, 2021
Mike Gadd, Co-founder, and COO shares with us how the mobile gaming market will be turned upside down by Netflix, how gaming studios can rethink the way they monetize, retain, and engage players, and how mobile gaming studios can tap into the Zeitgeist of players to stay competitive.
Stranger Things have happened but at the beginning of November, the global streaming giant Netflix announced that it is moving into the mobile gaming market.
Though it's a low-key debut by Netflix standards, with just five mobile games initially available to download through its app on Android smartphones (with two focused on the entertainment juggernaut's 80s-set sci-fi hit), the ramifications for mobile gaming studios are huge.
Mobile gaming market turned upside down by Netflix
Why? Because Netflix games will a) contain no in-game adverts, which are about as annoying as annoying gets when you're on the cusp of fantasy world domination, and b) will have no IAPs (in-app purchases), which have been the staple of in-game monetization, and parental lament for much of the past decade.
"While this is just the beginning of a long journey," Netflix announced portentously, "we're excited to provide a gaming experience that is differentiated from what is available today: exclusive mobile games with no ads, no in-app payments, included with your Netflix membership."
Holy grail of monetization
Netflix can manage the 'no ads, no IAPs' approach, of course, because it doesn't have to deal with the commercial conundrum that other studios face, namely how to monetize their games.
After all, a significant percentage of households view their Netflix subscription as just another utility bill and are comfortable (or at least resigned) to paying it a month in, month out. Such recurring revenue is the holy grail of monetization for what is, after all, a purely discretionary service.
The announcement by Netflix, coupled with its recent appointment of Facebook's augmented and virtual reality guru, Mike Verdu, as its head of game development, will have been a huge shot across the bows to game developers globally.
Or, in the lexicon of Stranger Things, it may well have just turned the world of gaming studios completely Upside Down.
From amber to red alert
Engaging and retaining players was already a growing challenge for gaming studios, as traditional advertising and IAPs are increasingly being exposed for creating a poor in-game UX, which rapidly translates into lost players and revenue.
But with the arrival of Netflix, the need for mobile gaming studios to rethink their relationships with players and the way they monetize, engage with, and retain them, has gone from amber to red alert.
Increasingly, it feels like the days of in-app purchases and advertising within games, and all the accompanying paywall fatigue and poor UX they create, are drawing to a close and will soon be relegated to the dustbin of digital history.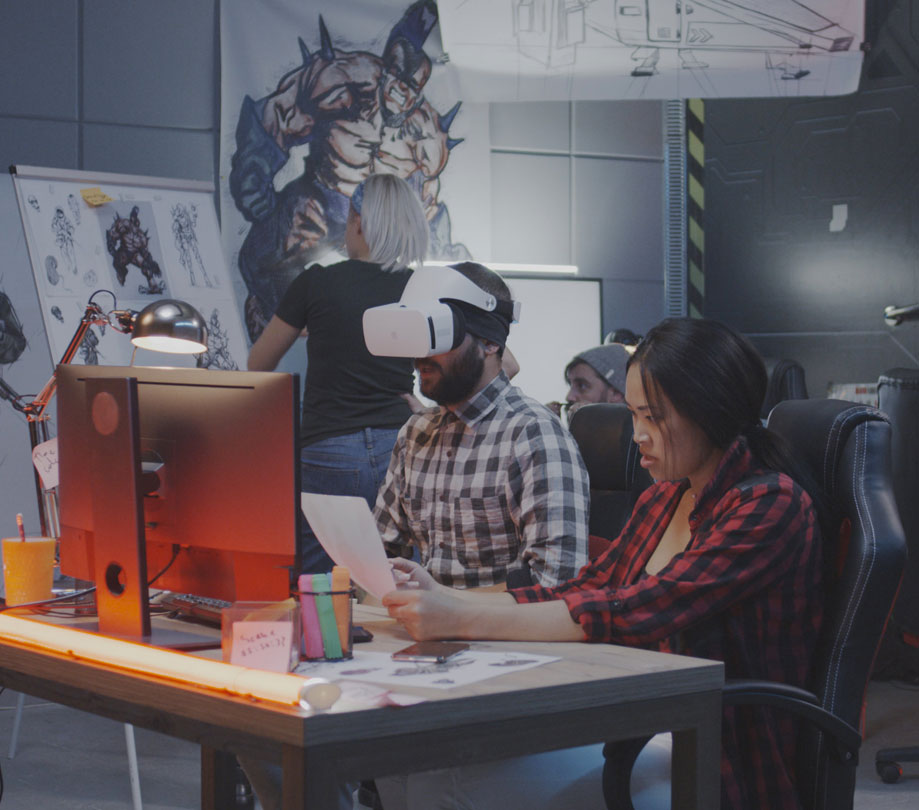 So what's the plan, Stan?
So what happens next? How do developers fight what appears to be a battle on numerous fronts?
The average gaming studio certainly can't play the utility card a la Netflix. It lacks brand penetration/clout and cannot rely on users to add another subscription (even a negligible one) to their monthly outgoings.
That just ain't gonna happen, and if it does, the clock on that subscription will immediately be ticking, unlike Netflix subs, which many users just allow to run on indefinitely, without question, like gas and electricity.
Tapping into the Zeitgeist
No, there has to be longer-term, bigger-picture thinking among game studios. As we see it, the key for mobile game studios to stay competitive is to engage with their users emotionally; in other words, to tap into the Zeitgeist of young players today.
If the Zeitgeist of today's younger players is anything, it's sustainability, which most recently brought global leaders (and Greta Thunberg) together in Glasgow during COP26.
Sustainability, and the need for people and businesses to show their commitment to net zero, and become 'conscious consumers', is fast (and understandably) becoming the grand narrative of the day. For many, it is a default setting, something on which they're not prepared to compromise.
So game developers need to look at ways to integrate these concerns into their player journey. The challenge is to enable players to be conscious players, who are lowering their carbon footprints even as their game scores are going up.
It's a philosophy that we've embedded into our own solution for mobile game developers. Our particular model works by securing cashback for mobile gamers when they shop online using the keyboard on their mobile browser.
Gamers then get to use the majority of that cashback as in-game currency, while the rest can be used to fund offsets such as tree planting or be placed into an internal investment pot for green initiatives that support carbon capture projects. Sustainability and conscious consumerism are at their core.
Powering games with cashback on online spending instantly solves the issue of in-game ads and IAPs (it has zero impact on a game's core functionality), and in our case also creates a passive revenue increase of 25% for gaming studios from our own commission from the merchant.
But most importantly, it is a model that tunes into the environmentally conscious wavelength of young players today, resulting in an emotional bond that cannot, and should not, be underestimated.
If there's one thing that keeps mobile game developers up at night, it's striking the balance between generating maximum revenue from players while maintaining a positive UX. But as I see it, they also need to urgently address how to infuse the gaming experience with what I refer to as a strong SX (sustainability experience).
That way, it's not just the game studios that benefit, but the players themselves and the planet as a whole. That's genuinely hero gaming, for the net-zero age.
Quite unbelievably, IAPs (or at least their analog cash-based equivalent) were first introduced way back in 1990 in the arcade game, Double Dragon 3: The Rosetta Stone, where players were invited to insert physical coins into arcade machines to purchase power-ups and upgrades, health boosts and new player characters.
---
This content is made possible by a guest author, or sponsor; it is not written by and does not necessarily reflect the views of App Developer Magazine's editorial staff.
---
---
Become a subscriber of App Developer Magazine for just $5.99 a month and take advantage of all these perks.
MEMBERS GET ACCESS TO
- Exclusive content from leaders in the industry

- Q&A articles from industry leaders

- Tips and tricks from the most successful developers weekly

- Monthly issues, including all 90+ back-issues since 2012

- Event discounts and early-bird signups

- Gain insight from top achievers in the app store

- Learn what tools to use, what SDK's to use, and more



Subscribe here