Implementing and using AIOps reveled through new AIOps report
4,684
State of AIOps released by OpsRamp reveals how customers are implementing the technology into their organizations.
OpsRamp announced its State of AIOps Report and detailed findings on the real-world applicability of AI and machine learning for modern digital and IT operations teams.
The State of AIOps report serves as a factual account of how IT professionals are actually implementing and using AIOps in their organizations and answers the following questions:
Which technology capabilities and use cases are most important for AIOps tool acquisition?
What are the quantifiable, operational benefits of AIOps for incident management?
Which key concerns might stall AIOps adoption in the future?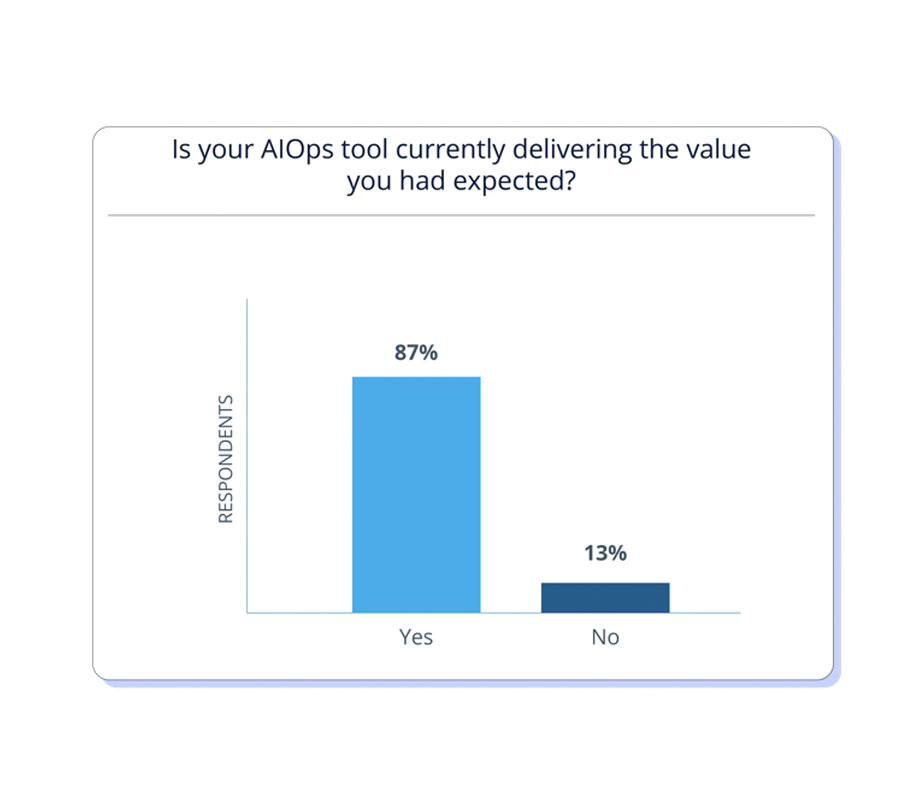 200 IT leaders from companies with at least 500 employees took the survey, all of which had implemented AIOps in their organizations. Here are three leading insights from The State of AIOps report:
Enterprises See Value in AIOps Deployments. 87% of technology pros agree that AIOps tools are delivering value through proactive IT operations and improved hybrid infrastructure resilience.

Operational Benefits of AIOps. The three biggest benefits of AIOps tools include the productivity gains from the elimination of low-value, repetitive tasks across the incident lifecycle (85%), rapid issue remediation with faster root cause analysis (80%), and better infrastructure performance through noise reduction (77%).

Leading Concerns for AIOps Deployments. IT leaders noted that data accuracy/trust in the reliability of AIOps tool recommendations (67%), lack of skilled employees with data science and machine learning skills to support AIOps deployments (64%), and loss of control (52%) are major apprehensions while implementing AIOps tools.
"The OpsRamp State of AIOps Report matches with what we're hearing from customers," said Bhanu Singh, SVP of Product Development and Cloud Operations at OpsRamp. "AIOps is emerging as a real-world solution to the data overload, infrastructure complexity, and incident remediation problems that are overwhelming digital operations teams in today's enterprises. With innovations like OpsQ, OpsRamp's service-centric AIOps delivers the right operational insights for modern incident management. Used in conjunction with our native infrastructure monitoring and service context capabilities, we can help both enterprises and service providers manage and optimize their business-critical services with the right levels of automation."
Ray Kurzweil, the prize-winning author, and scientist says that artificial circuits replicating themselves at a molecular level will merge with the biological circuits that constitute our nervous systems, giving rise an "enhanced" human super-intelligence. Once this starts happening, what we now call the Internet will in effect become telepathic, giving these enhanced humans instantaneous access to all available knowledge and information as they fashion their brave new world.
Are you paying more taxes than you have to as a developer or freelancer? The IRS is certainly not going to tell you about a deduction you failed to take, and your accountant is not likely to take the time to ask you about every deduction you're entitled to. As former IRS Commissioner Mark Everson admitted, "If you don't claim it, you don't get it.
Write and run code every step of the way, using Android Studio to create apps that integrate with other apps, download and display pictures from the web, play sounds, and more. Each chapter and app has been designed and tested to provide the knowledge and experience you need to get started in Android development.
Get hands-on experience in performing simple to complex mobile forensics techniques Retrieve and analyze data stored not only on mobile devices but also through the cloud and other connected mediums A practical guide to leveraging the power of mobile forensics on popular mobile platforms with lots of tips, tricks, and caveats.
The Chirp GPS app is a top-ranked location sharing app available for Apple and Android that is super easy to use, and most of all, it's reliable.