machine learning
machine learning news search results
Developer news items we found relating to machine learning
35 results
---
AI social network Hibe launches using Oracle Cloud

Friday, August 17, 2018 by Richard Harris



Oracle announced Virtual Artifacts has launched its mobile application network, Hibe, with Oracle Cloud. The company has developed Hibe as a new social network for mobile applications that lets consumers communicate with each other from their social platform of choice. To prepare for rapid growth, Virtual Artifacts invested in Oracle Cloud, including Oracle Autonomous D...
---
Machine learning for the banking industry helps reduce criminal risk

Tuesday, August 7, 2018 by Richard Harris



Mindtree is using artificial intelligence and machine learning technology to help banks improve their ability to detect financial crimes and enhance reconciliation management. These service offerings are made possible through a partnership with Tookitaki's machine-learning-powered platform. Banks and other financial institutions are challenged by both the rising ...
---
OverOps Platform helps DevOps find misbehaving code with ML

Thursday, August 2, 2018 by Christian Hargrave



Machine learning meets bug detection with the announcement that OverOps made about the release of their new platform. DevOps teams will soon be armed with net new machine data to effectively evaluate the reliability of software they promote and implement a culture of accountability within their organizations, says OverOps with the release fo their platform. At its core,...
---
Better programmatic ads and fraud protection come from YouAppi upgrade

Wednesday, August 1, 2018 by Richard Harris



YouAppi, a growth marketing platform for premium mobile brands, just announced upgrades to its 360 Platform, initially launched last year. The 360 Platform hopes to address five critical needs for today's marketers: user acquisition, brand video, rewarded video, re-engagement and social media. Moshe Vaknin, CEO of Youappi had this to say; &ldquo...
---
Mobiconf 2018 will return to Poland

Tuesday, July 24, 2018 by Christian Hargrave



Mobiconf 2018 will soon be coming to Krakow, Poland inside the Multikino cinema theater. Taking place on the 4-5th October, the mobile developer conference will boast topic titles like "What Mom Never Told You about Multi-threading (mobile edition)" and "Application Security in Agile Mobile Development." And featuring talks from Fernando Cejas, D...
---
AIOps platform by FixStream available on Oracle Cloud Marketplace

Tuesday, July 10, 2018 by Christian Hargrave



FixStream announced that its AIOps platform is now available in the Oracle Cloud Marketplace offering added value to Oracle Cloud application customers. The FixStream AIOps Platform offers a visual Artificial Intelligence platform to predict business issues across hybrid IT by providing correlation, machine learning, and visualization for an Oracle environment deployed ...
---
The AWS DeepLens has machine learning built in and you can now buy one

Monday, July 9, 2018 by Richard Harris



The Amazon DeepLens was first unveiled at re:Invent 2017, remember it's the camera device enables developers to deploy models that can identify objects it sees using popular deep learning frameworks like TensorFlow and Caffe. Amazon has just revealed that developers can now purchase the DeepLens for themselves, and that the AWS De...
---
Automation Anywhere hits $1.8 billion valuation

Thursday, July 5, 2018 by Richard Harris



Automation Anywhere has completed its Series A financing round of $250 million led by New Enterprise Associates (NEA) and Goldman Sachs Growth Equity with participation from General Atlantic and World Innovation Lab (WiL). This brings Automation Anywhere's post-money valuation to $1.8 billion. This sizable investment will help extend Automation Anywhere&rsquo...
---
Cloud Private platform is coming soon to IBM CMS

Tuesday, June 26, 2018 by Richard Harris



IBM Cloud Private is set to run on IBM's fully managed, cloud environment. The company wants to help CMS customers extend their capabilities and maximize existing investments by synching with IBM Cloud Private - a new solution based on Kubernetes containers designed to rapidly build, modernize and deploy applications in client-managed environments. By bringi...
---
The role of the mainframe in digital transformation

Friday, June 22, 2018 by Subodh Singh



Today's economy centers around the idea of technologies being connected, the enabler of what many are calling digital transformation. With larger enterprises still relying on mainframes to serve as the foundation of their technology stack, many question how to power leading-edge processes that enable real-time customer experiences and great efficiencies, using wha...
---
Embedded artificial intelligence features hit the Oracle cloud

Tuesday, June 19, 2018 by Richard Harris



Oracle has announced the availability of its next-generation autonomous PaaS offerings. Services include mobile, data integration, and API PaaS offerings. With embedded artificial intelligence (AI) and machine learning, these platform services automate and aim to eliminate key tasks to enable organizations to lower cost, reduce risk, accelerate innovation, and get predi...
---
Companies plan to invest in DataOps new survey finds

Thursday, June 14, 2018 by Richard Harris



Inspired by the DevOps movement, Nexla, the inter-company Data Operations platform, is proving the DataOps movement is real by just announcing the results of the industry's only annual data operations survey. The survey tracks the adoption and best practices of Data Operations (DataOps). It found that a staggering 73% of companies are investing in D...
---
Key takeaways from CA Technologies Built to Change Summit 2018

Friday, June 8, 2018 by Christian Hargrave



The CA Technologies' 2nd annual Built to Change Summit(BTC) lead to the release of a whole bunch of exciting new technology and research projects pertaining to DevOps, GDPR regulations, Agile project management, and more. The overall theme of the event being to make their development platforms "frictionless" for their users, allowing them to create and...
---
SWORD attached smartphone device can detect weapons and explosives

Thursday, June 7, 2018 by Richard Harris



The urgent challenge for security personnel to noninvasively scan people in real time and in public to detect and "see" if they are carrying weapons or explosives without physically searching them could soon be solved with the launch of SWORD by Royal Holdings Technologies Corporation (Royal Holdings). SWORD attaches to a Google Pixel 2 XL smartphone and ...
---
Artificial Intelligence in the public and private sectors

Thursday, June 7, 2018 by Richard Harris



You're not the only one nervous about AI -in light of rapid AI growth and adoption, the U.S. Government recently held three Subcommittee Meetings designed to understand the implications posed by the widespread adoption of AI technology in the public and private sectors. So why is the US Government concerned about AI in society, and what role should it be considering...
---
Built to Change Summit hosted by CA happening tomorrow

Monday, June 4, 2018 by Richard Harris



CA Technologies' (CA) will host its second annual Built to Change Summit on Tuesday, June 5th - and we'll be there! Held at its innovation and engineering hub in Santa Clara, the event brings together influential technology media and analysts from around the world with the company's executive team and customers to discuss how organizations can win in the next wave of in...
---
AI computing and HPC just got better with the HGX-2 cloud server

Thursday, May 31, 2018 by Richard Harris



NVIDIA has introduced HGX-2, a unified computing platform for both artificial intelligence and high-performance computing in the cloud. The HGX-2 cloud server platform helps provides unique flexibility to support the future of computing. It allows calculations using FP64 and FP32 for scientific computing and simulations, while also enabling FP16 and Int8 for AI training...
---
Edge computing has a need for speed

Wednesday, May 30, 2018 by Christian Hargrave



Edge computing is projected to grow at a cumulative annual growth rate of 46% over the next four years to over $6 billion by 2022.1 With this growth has come a readjustment in planning strategy on the part of CIOs and other IT managers. "For nearly a decade now, large, computer-intensive enterprises have been looking at IT investment in terms of moving virtually all app...
---
AI test automation capabilities released for Eggplant suite

Tuesday, May 29, 2018 by Christian Hargrave



Eggplant announced the latest enhancements to its Digital Automation Intelligence (DAI) Suite. The advancements support Eggplant's mission "to use AI, machine learning, and analytics to optimize the digital experience, allowing teams to keep up with the pace of DevOps, and improve time to market and customer satisfaction."The latest product releases will enable Eggplant...
---
How Nintendo proves some people hate the app stores

Tuesday, May 29, 2018 by Richard Harris



When Nintendo announced that it's bringing back the NES Classic console on June 29th my first thought was...why? It's a proven platform there's no doubt, but you can walk into any used video game store across the land and pickup the actual vintage console for around $100 bucks. Or just cruise Ebay and you'll find the console, controllers, 25 cartridge games, the zapper ...
---
Predicting future IT outages using AI

Monday, May 21, 2018 by Richard Harris



FixStream, an artificial intelligence company for IT, has introduced an advanced version of its product, an AIOps platform to predict business application issues across an enterprise's entire hybrid IT stack. With new Machine Learning (ML) algorithms, advanced multi-layer correlation from business transactions to application services and infrastructure, FixStream can ra...
---
Machine learning gets faster thanks to Lifelong DNN technology

Tuesday, May 15, 2018 by Christian Hargrave



Major improvements to how fast machine learning can be have been announced by Neurala in a breakthrough update to its Lifelong Deep Neural Network (Lifelong-DNN) technology. The update allows for a "significant reduction in training time compared to traditional DNN - 20 seconds versus 15 hour - a reduction in overall data needs, and the ability for deep learning neural ...
---
Azure and Unravel boost Big Data in the Cloud

Monday, May 7, 2018 by Christian Hargrave



Unravel Data announced that it has integrated with Microsoft Azure to improve performance and reliability for Big Data workloads in the cloud. Unravel's APM platform will be available on the Microsoft Azure Marketplace, enabling Azure customers to analyze, troubleshoot and optimize their Big Data deployments with a full-stack solution. As a result, enterprises will gain...
---
KPMG expands alliance with Appian

Wednesday, May 2, 2018 by Christian Hargrave



Appian and KPMG LLP announced an expansion of their strategic alliance. Together, the companies are focused on making it easier to realize the business value of artificial intelligence (AI) by combining the KPMG Ignite portfolio of AI services with the speed, features, and intelligent automation (IA) capabilities of Appian's low-code platform. KPMG and Appian will expan...
---
Ubuntu 18.04 LTS: multi-cloud, and containers and AI, oh my!

Tuesday, May 1, 2018 by Richard Harris



Canonical, the company behind Ubuntu, recently introduced the new Ubuntu 18.04 LTS, optimized for security, multi-cloud, containers and AI. Canonical's Distribution of Kubernetes (CDK) runs on public clouds, VMware, OpenStack, and bare metal and delivers the latest upstream version, currently Kubernetes 1.10. After the initial three-step guided deployment, the distribut...
---
Appian announces the intelligent contact center platform

Monday, April 30, 2018 by Christian Hargrave



Appian has announced a new product for rapidly building contact center solutions. Appian Intelligent Contact Center Platform is a new cloud platform tailored to the unique needs of contact center teams. The new platform inherits all of the core attributes of the Appian platform for building omni-channel customer engagement, case management, and intelligent automation so...
---
Job automation: Impacts, risks, and the future

Friday, April 27, 2018 by Richard Harris



Automation has been affecting our everyday lives for a long time now. From washing machines cleaning our clothes for us to water coming out of the facet because of a well, we love convenience, and automation makes it all happen.I think every generation has stood on the cliff of change because of automation. When technology is involved, making it working "automatically" ...
---
Appian announces new platform updates at Appian World 2018

Wednesday, April 25, 2018 by Richard Harris



At the Appian World 2018 global user conference, Appian unveiled the latest version of their Digital Transformation Platform. Enhancements to the platform help their users implement automation across the organization and bolster performance and administration of Appian's platform-as-a-service (PaaS) cloud architecture. In addition to being in the core Appian platform, t...
---
Applitools raises $31M to advance visual AI

Tuesday, April 24, 2018 by Christian Hargrave



Applitools has announced it has raised $31 million in Series C funding led by OpenView, the expansion stage venture firm, with participation from its existing investors Sierra Ventures, Magma Venture Partners, iAngels, and La Maison. Applitools will use this investment to fuel market expansion of its Artificial Intelligence (AI) Powered Visual Testing and Monitoring sol...
---
Coinsource attempts to stop Bitcoin fraud

Monday, April 23, 2018 by Richard Harris



Coinsource has announced a partnership with Acuant, a multi-factor KYC / AML authenticator working to improve customer experiences, increase conversion rates, and mitigate fraud at all of Coinsource's Bitcoin ATM machines around the world. Acuant's API and patented technology will now authenticate IDs and passports by applying 50+ forensic and biometric tests, in second...
---
Hazelcast Jet 0.6 promises better processing speeds

Wednesday, April 18, 2018 by Richard Harris



Hazelcast has announced the 0.6 release of Hazelcast Jet - an application embeddable, stream and batch processing engine. New functionality in Hazelcast Jet 0.6 includes a simplified high-level Java API, enhanced job management capabilities which enable computation elasticity and Spring integration.In its 0.5 release, Hazelcast Jet launched its Pipeline API. In Hazelcas...
---
9.7M developers use JavaScript

Monday, April 9, 2018 by Richard Harris



SlashData announces the release of the State of the Developer Nation Report 14th Edition, based on the results of the bi-annual Developer Economics survey, which reached 21,700+ developers from 169 countries in 9 areas of involvement in November-December 2017.State of the Developer Nation Report report focuses on 4 major themes, each with its own visualization:For the f...
---
Stateful data stream processing launches to GA

Monday, April 2, 2018 by Christian Hargrave



data Artisans announced the general availability of dA Platform - a stream processing platform that enables enterprises to get insights from data in milliseconds and power next-generation service-centric applications and business models. The new release productionizes stream processing and enables companies to provide live data applications as a centralized enterprise s...
---
Oracle Autonomous Data Warehouse Cloud launched for GA

Sunday, April 1, 2018 by Richard Harris



Oracle has announced the availability of a new service based on its Autonomous Database named Oracle Autonomous Data Warehouse Cloud. Autonomous Data Warehouse Cloud, uses machine learning to deliver performance, security capabilities, and availability with no human intervention, at "half the cost of Amazon Web Services."Autonomous Data Warehouse Cloud delivers all of t...
---
Wait, what did NVIDIA just announce

Saturday, March 31, 2018 by Richard Harris



At NVIDIA's annual GPU Technology Conference (GTC), the CEO and founder of NVIDIA, Jensen Huang, made a whole bunch of announcements ranging from computational improvements to self-driving vehicle simulations. If you weren't at the conference to see it all, that's alright because here's the rundown of everything you need to know about the latest technology coming out of...
---
Featured Stories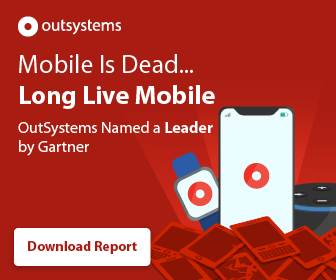 Stay Updated
Sign up for our newsletter for the headlines delivered to you

SuccessFull SignUp

co