machine learning news search results
Developer news items we found relating to machine learning
100 results
---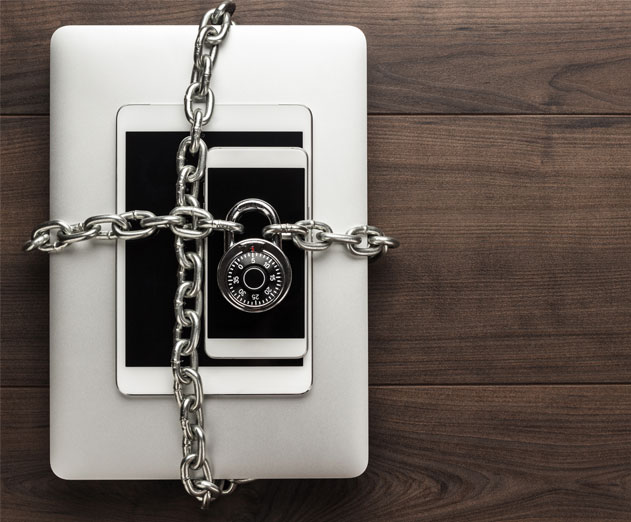 DevOps security gets a boost from CA Technologies
Wednesday, November 22, 2017 by Richard Harris

CA Technologies announced new enhancements to CA's DevOps portfolio that deliver on the promise of faster software development and delivery. New releases in the Continuous Delivery portfolio and CA Digital Experience Monitoring accelerate and automate development and release, improve testing, and provide unprecedented visibility into digital experiences."As companies in...
---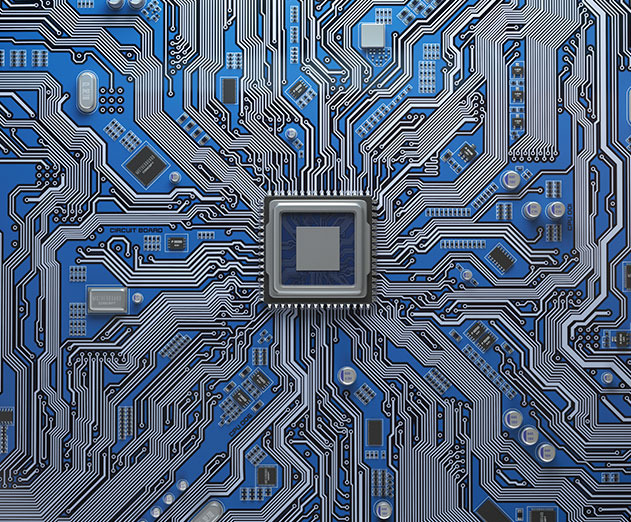 Drawbridge launches the Connected Consumer Graph
Wednesday, November 15, 2017 by Richard Harris

Drawbridge has announced simplified access for brands and enterprises to test and access cross-device data through its Self-Service Graph Platform. The identity data platform offers marketers new ways to quickly, easily, and transparently understand how a custom Connected Consumer Graph from Drawbridge can extend and enhance first-party data for people-based marketing a...
---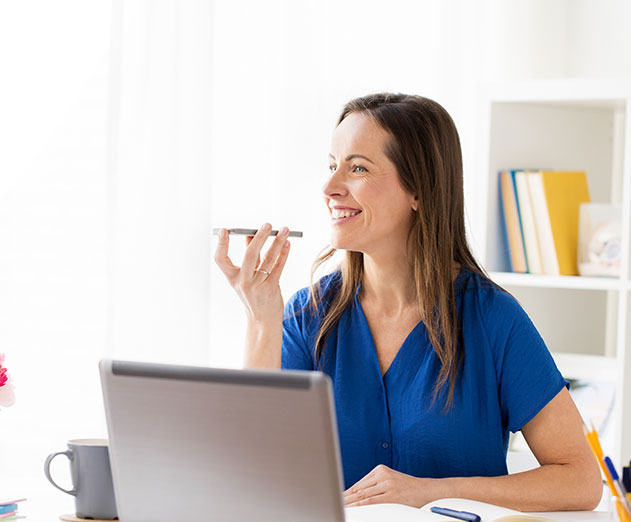 Voice to text in multiple languages for speech-enabled apps
Monday, November 13, 2017 by Rebecca Ray

It seems that our fingertips will finally get some rest from the constant tap-tap-tap on keyboards that continue to shrink beyond recognition. Companies such as Amazon, Baidu, Google, and Microsoft are working to take us into a voice-activated future. Their speech-enabled platforms are designed to support natural language conversations with the devices, gadgets, sensors...
---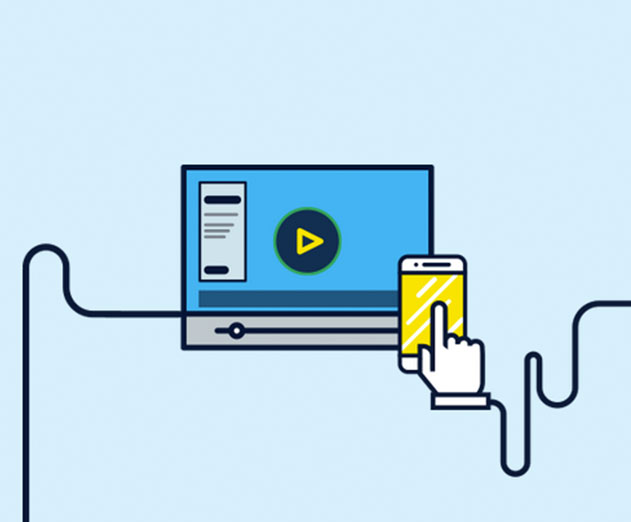 About Universal App campaigns and getting installs
Tuesday, November 07, 2017 by Richard Harris

Universal App Campaigns (UAC) allows developers to promote their apps across Google's top properties like Search, Google Display Network (GDN), AdMob, YouTube and Google Play. UAC advertisements are automatically distributed across Google's channels and using machine learning ads are automatically rotated and bids are adjusted to get the most events to meet campaign's o...
---
Free Machine learning solutions via the Acumos Project
Friday, November 03, 2017 by Richard Harris

The Linux Foundation has introduced the Acumos Project, a new project that is still in formation and aims to make artificial intelligence (AI) available to everyone by providing a common framework and platform for the free exchange of machine learning solutions.The founding organizations include AT&T and Tech Mahindra, a company specializing in digital transformatio...
---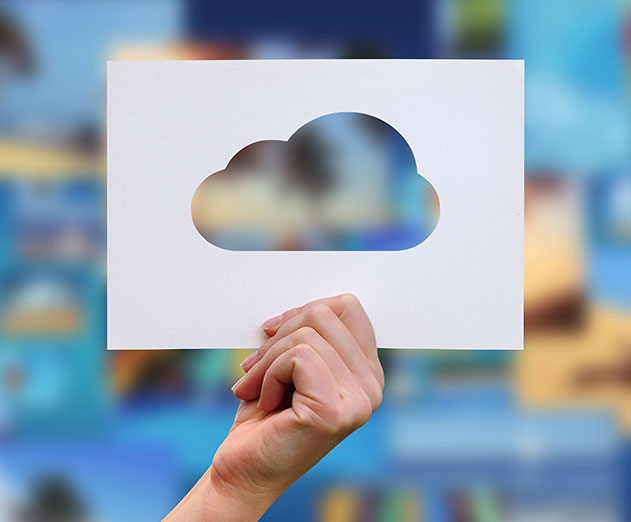 MariaDB reports successful investment round led by Alibaba
Thursday, November 02, 2017 by Richard Harris

MariaDB Corporation announced that it raised $27 million in an investment led by Alibaba Group. Combined with a recent $27 million investment from the European Investment Bank (EIB), this latest capital brings MariaDB's total funding this year to $54 million. MariaDB will continue its collaboration with Alibaba Cloud, the cloud computing arm of Alibaba Group, to deliver...
---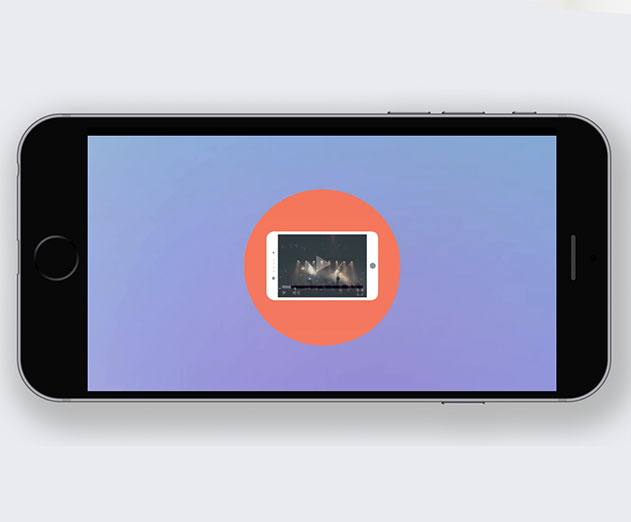 YouAppi launches lightweight SDK
Thursday, November 02, 2017 by Christian Hargrave

YouAppi has announced the launch of its lightweight SDK, designed to seamlessly deliver the company's comprehensive 360 Degree Growth Marketing platform to leading mobile brands. This new SDK enables full control of ad delivery, including rewarded video, interstitial video and interstitial ads, through an intuitive, self-service platform. YouAppi's 360 Degree Growth Mar...
---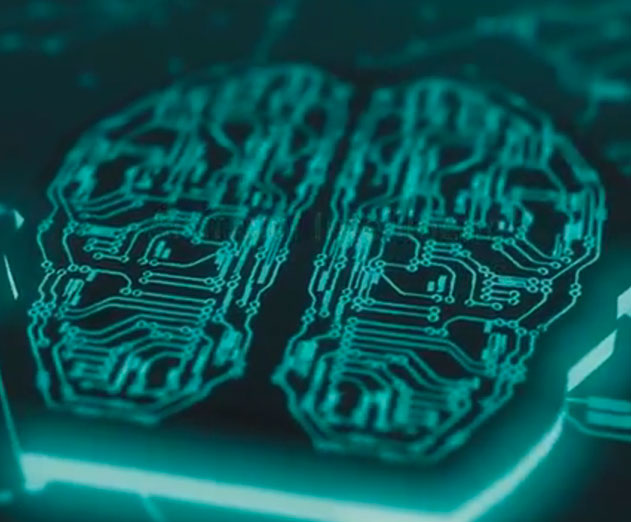 LevaData launches AI advisor Leva for strategic sourcing
Friday, October 27, 2017 by Christian Hargrave

LevaData announced the debut of its flagship product, Leva, an AI advisor for strategic sourcing and procurement. Leva is purpose-built for strategic supply chain and procurement professionals and uniquely combines multiple AI technologies with intelligent assistance to drive savings throughout the supply chain.Leva's most significant and transformative innovation is in...
---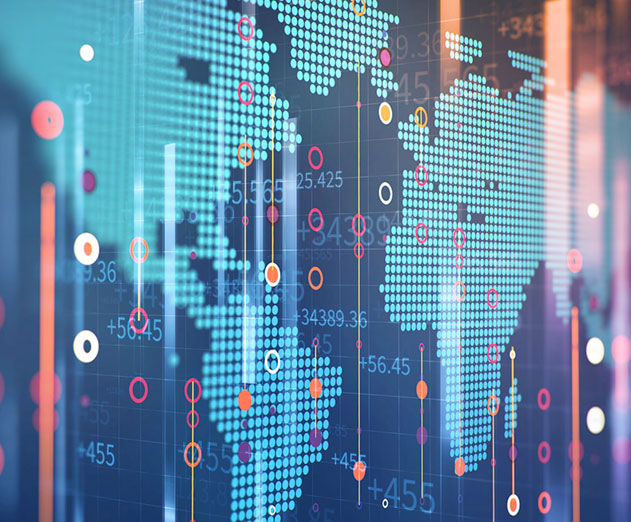 Community Data License Agreement announced by Linux Foundation
Wednesday, October 25, 2017 by Christian Hargrave

The Linux Foundation has announced the Community Data License Agreement (CDLA) family of open data agreements. In an era of expansive and often underused data, the CDLA licenses are an effort to define a licensing framework to support collaborative communities built around curating and sharing "open" data. Inspired by the collaborative software development models of ope...
---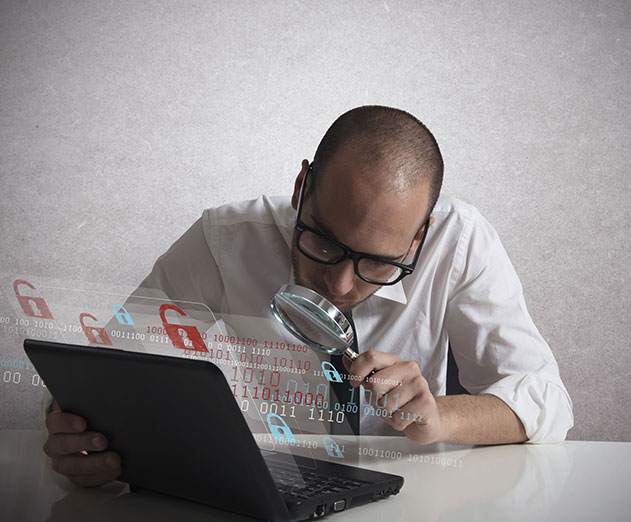 Lets talk about QA automation
Wednesday, October 25, 2017 by Richard Harris

Automation is making its rounds through the tech industries it seems in recent times. And each time it reaches a new destination we see all new innovation and a breaking down of traditional models. We sat down with Metova's quality assurance experts to learn more from the experts about how automation is making changes in the field and what we can we expect in the future...
---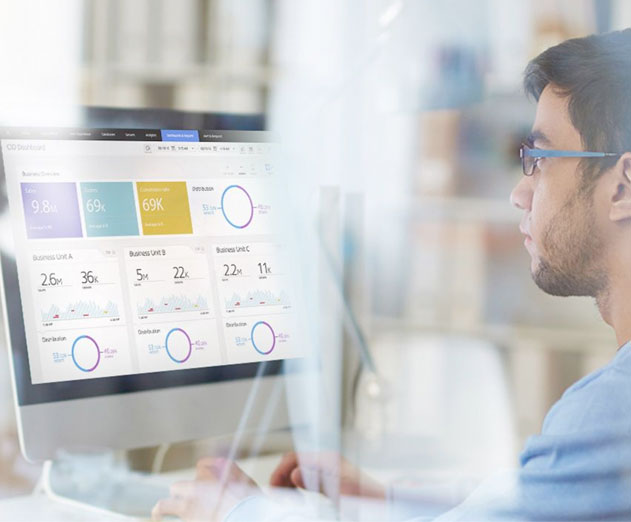 AppDynamics unveils the next gen business iQ
Monday, October 23, 2017 by Christian Hargrave

AppDynamics, a Cisco company and the leader in application intelligence, has announced new machine learning capabilities, and all new IoT network visibility, and vision for the next generation Business iQ, giving CIOs a bold new future with one platform to drive the business through the complexity of the digital economy.Every enterprise is deploying more and more softwa...
---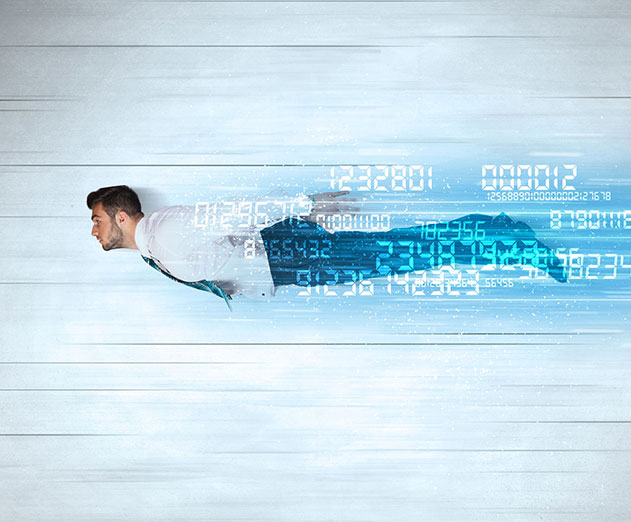 The impact of fast data on the modern application stack
Monday, October 09, 2017 by Richard Harris

Lightbend has announced its Fast Data Platform to help operationalize applications built for streaming data use cases. The new distribution aims to support how organizations design, build and run fast data applications, as new use cases like Real-Time Decisioning, Real-Time Personalization, IoT and others evolve the big data requirements from its legacy batch/Hadoop roo...
---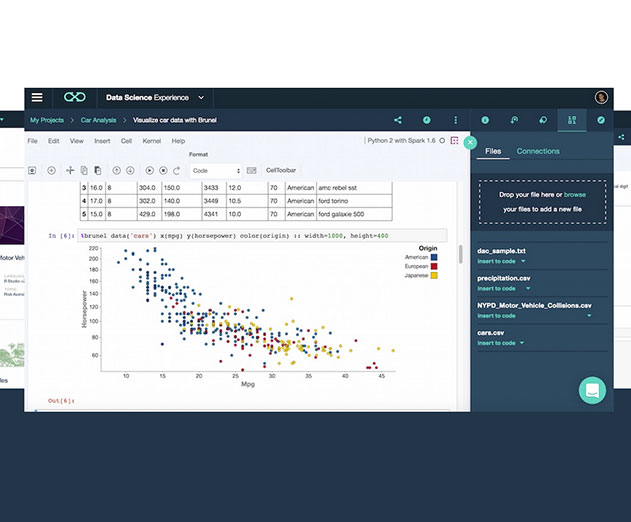 Data Science Experience from IBM gets an update
Tuesday, October 03, 2017 by Richard Harris

In a blog post on Medium in the section for IBM Analytics, by their own Vikram Murali, the company announced that IBM was going to update its Data Science Experience (also called DSX). DSX is a tool for amateur and professional data scientists alike who are looking to use an insightful tool for the data science trade. "With this release, we've focused on expanding suppo...
---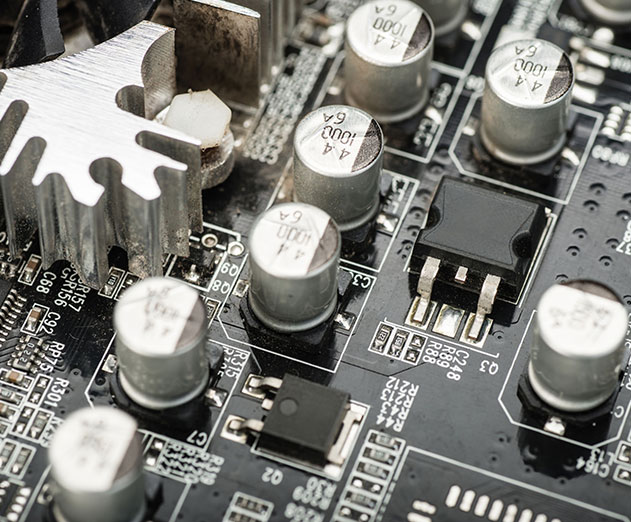 Google Cloud expands NVIDIA GPU offerings
Monday, October 02, 2017 by Christian Hargrave

In a recent post in on the Google Cloud Platform Blog written by Chris Kleban and Ari Liberman, Product Managers for Google Compute Engine, Google has announced new updates to their Cloud GPUs, namely: the platform is now using NVIDIA P100 GPUs in beta, and that the NVIDIA K80 has now been released for general availability.In the blog post, Google had this to say about ...
---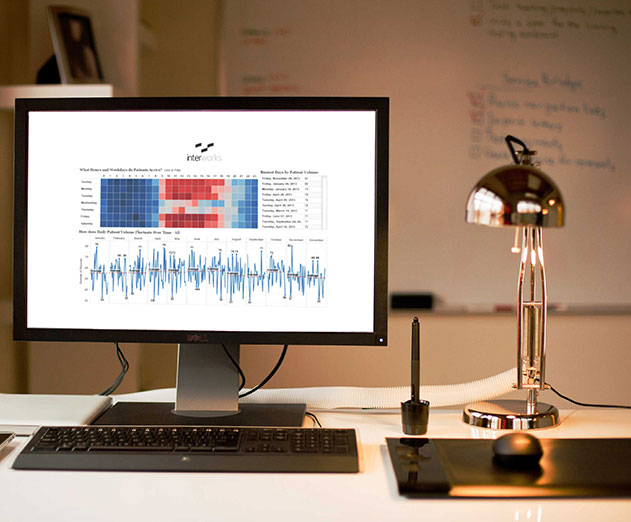 Kinetica and NVIDIA launch business intel platform
Monday, October 02, 2017 by Richard Harris

—Kinetica has announced a new solution combining the power of NVIDIA DGX Station and Kinetica's GPU-accelerated database to speed up Tableau queries, providing users the ability to make faster data-driven decisions. Available immediately from NVIDIA and Kinetica business partner InterWorks, the new solution allows customers of Tableau to modernize their underlying datab...
---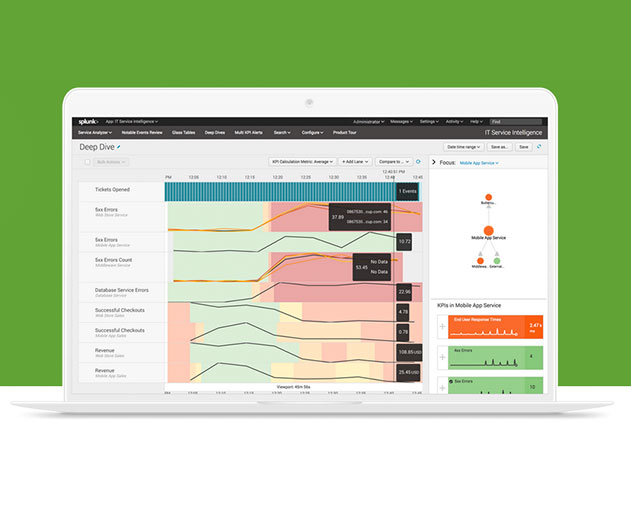 Splunk expands machine learning capabilities
Monday, October 02, 2017 by Richard Harris

Splunk Inc. has announced expanded machine learning capabilities across its product portfolio with the release of their Enterprise 7.0, IT Service Intelligence (ITSI) 3.0, User Behavior Analytics (UBA) 4.0 and updates to their Cloud platform. Splunk also introduced an updated suite of solutions that apply analytics and machine learning to fraud and cloud monitoring use ...
---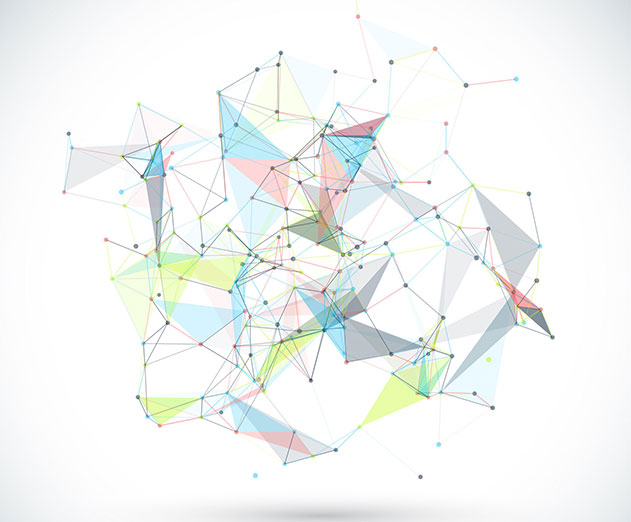 Python-powered machine learning with Anaconda and MS partnership
Monday, October 02, 2017 by Christian Hargrave

Anaconda, Inc. has announced it is partnering with Microsoft to embed Anaconda into Azure Machine Learning, Visual Studio and SQL Server to deliver data insights in real time. Microsoft and Anaconda will partner to deliver Anaconda for Microsoft, a subset of the Anaconda distribution available on Windows, MacOS and Linux. Anaconda, Inc. will also offer a range of suppor...
---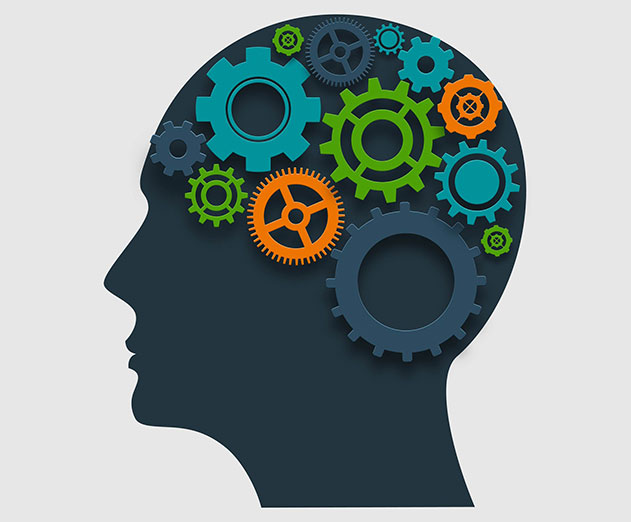 MemSQL is simplifying machine learning in their v6 update
Friday, September 29, 2017 by Christian Hargrave

MemSQL showcased at the Strata Data Conference the ability to run machine learning (ML) algorithms in a distributed SQL environment. In the newest release of MemSQL 6, the company added new extensibility features to enable ML, massive performance improvements for analytical queries, and a broader set of online operations.Previously, the path to implement ML meant workin...
---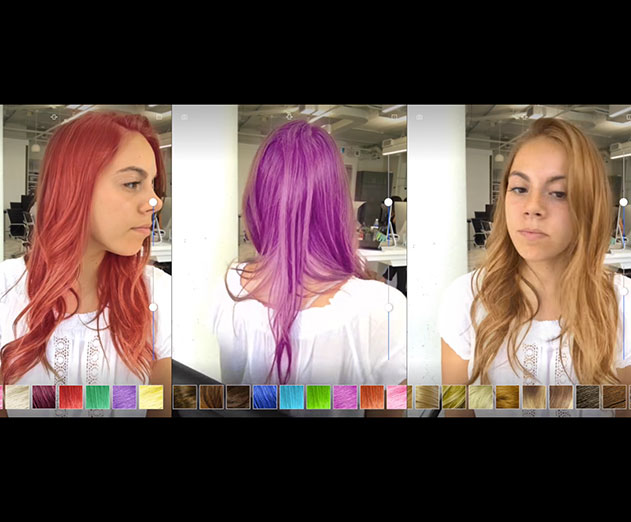 AR and deep neural networks collide to provide ModiFace
Thursday, September 28, 2017 by Christian Hargrave

ModiFace has announced a new live video based hair tracking and hair color simulation technology utilizing a deep neural network architecture. The new deep learning architecture utilizes a set of collaborative neural networks to detect hair in each video frame and to adjust the coloration of hair in a photo-realistic way. The implementation also utilizes the latest mach...
---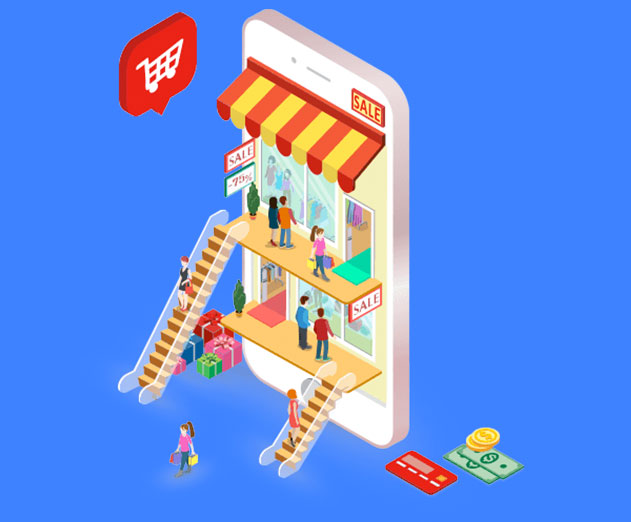 DeviceID reset fraud is now top ad fraud method
Wednesday, September 27, 2017 by Richard Harris

AppsFlyer has introduced the general availability of a holistic, integrated solution - Protect360 - that helps immunize advertisers against the cost and loss of mobile install fraud. In beta testing with select clients, Protect360 revealed DeviceID Reset Fraud was more widespread than previously known, and will cost advertisers an estimated $1.1-$1.3 billion in 2017 whi...
---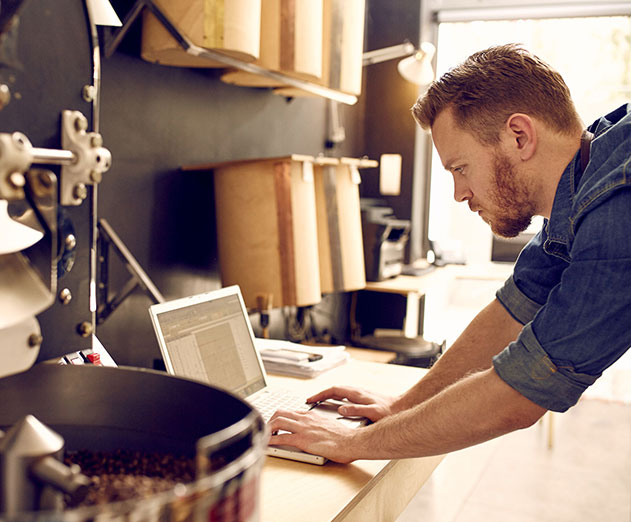 The small business market should be the developers next focus
Tuesday, September 26, 2017 by Richard Harris

Small businesses are more often than not behind the curve when it comes to technology, but how will that change in the future as? That's the question that many enterprise are searching for the answer to.Alex Barnett recently returned to Intuit to head up their Developer Group and he could not be more inspired by the role developers are playing in small business success....
---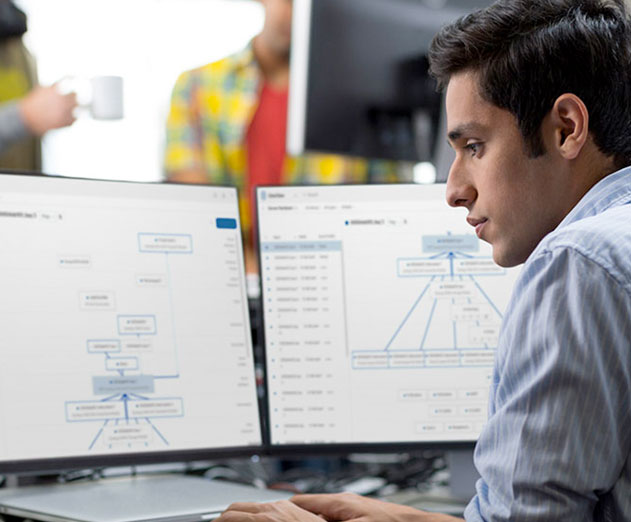 In-database machine learning coming in Vertica 9
Thursday, September 21, 2017 by Richard Harris

Micro Focus has announced a major release of its Vertica Analytics Platform. Vertica 9 introduces an extended list of in-database Machine Learning capabilities - including new algorithms, model replication, data preparation functions, and continuous end-to-end workflow - to simplify the production and deployment of machine learning models. In addition, Vertica 9 will be...
---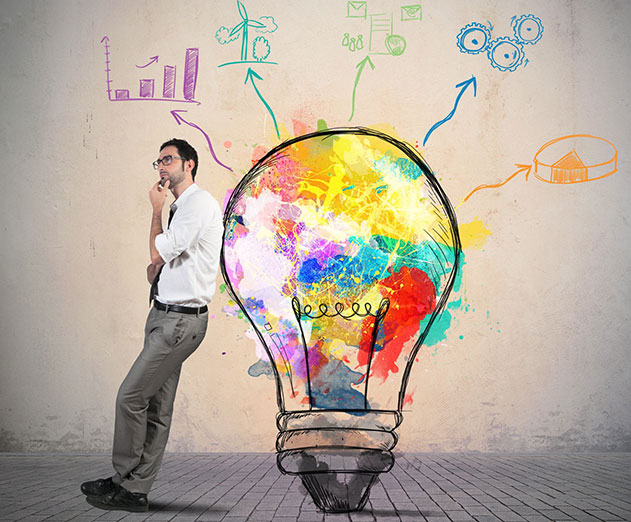 Cloudflare and Google partner to support developer innovation
Thursday, September 21, 2017 by Richard Harris

Cloudflare is collaborating with Google Cloud to help support developer innovation on the Cloudflare Apps Platform. The companies will help eligible early-stage startups access the resources needed to quickly launch and scale Cloudflare Apps built on Google Cloud Platform. The Cloudflare Apps Platform enables developers to build applications and distribute them to the m...
---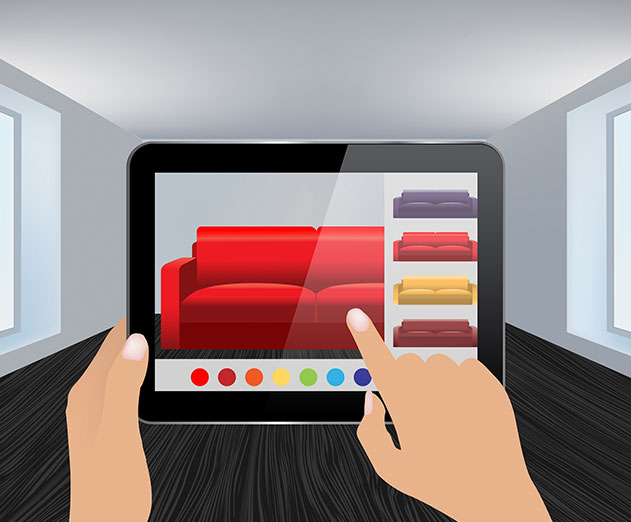 Shopping in AR is the future says Overstock
Thursday, September 21, 2017 by Christian Hargrave

Overstock.com, Inc. will be launching augmented reality (AR) within the retailer's iOS shopping app. Shoppers using a cell phone or tablet with iOS11 can launch the AR experience directly from the retailer's app, which features true-to-life-size 3D models, giving shoppers the most accurate representation of the product as possible so they can see exactly how it will fit...
---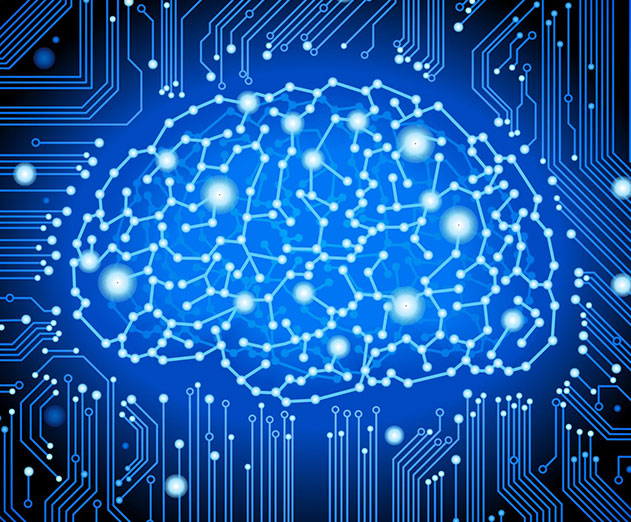 The impact of AI on the nearshoring market
Tuesday, September 19, 2017 by Richard Harris

Artificial Intelligence solutions, such as machine learning and deep learning algorithms, and chatbots, are fast becoming a business necessity for organizations everywhere, helping them make data-driven predictions to improve business outcomes, enhance customer service and to improve business workflow. But as a nascent and complex technology, it's difficult for companie...
---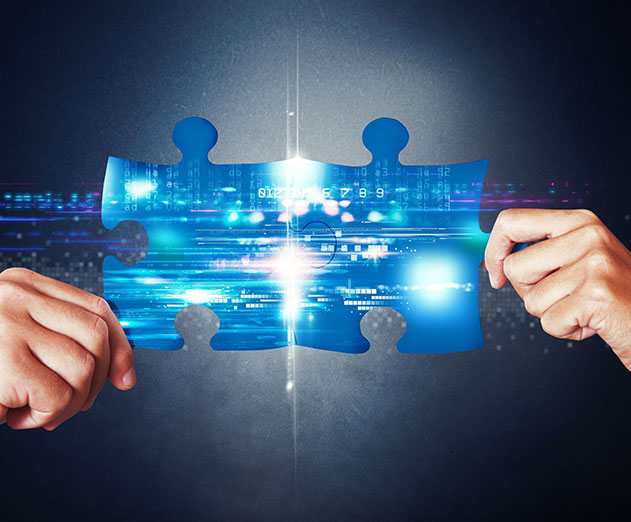 Low code does not mean simple or isolated
Monday, September 18, 2017 by Richard Harris

As automation and rapid development are increasingly becoming the order of the day, a clear pattern has begun to form between two key enterprise practices. That it is to say that low code development platforms are now often offering services for Enterprise Information Management. The new partnership between the two technologies being motivated by companies' constant dri...
---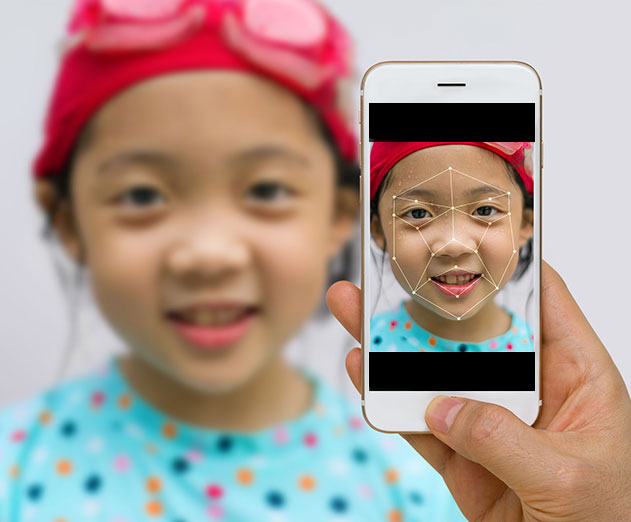 Behavioral and biometric mobile authentication will end passwords
Friday, September 15, 2017 by David Vergara

You can say this about passwords: they're incredibly resilient. Not in a bulletproof kind of way but, more precisely, in terms of how long they've been around. According to Robert Svensson in his book "From Hacking to Report Writing: An Introduction to Security and Penetration," the first computer system to use passwords was built by researchers at the Massachusetts Ins...
---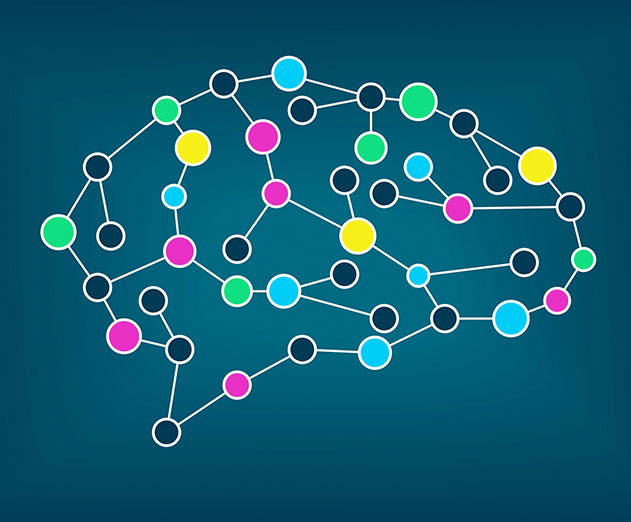 PagerDuty brings machine learning to management platform
Monday, September 11, 2017 by Richard Harris

PagerDuty has introduced new capabilities in machine learning and advanced response automation that enable businesses to orchestrate the right business-wide response to any situation. This is done by eliminating inefficiencies across the digital operations lifecycle, and applying best practices to any operational issue. The updated PagerDuty Digital Operations Managemen...
---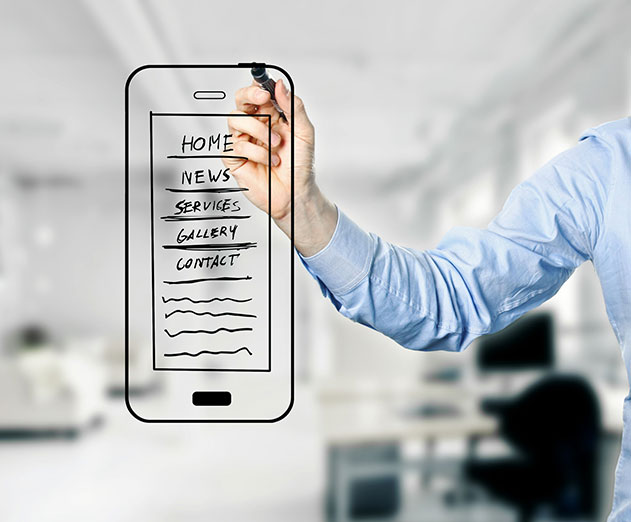 Providing in-app customer support help from Helpshift
Thursday, September 07, 2017 by Richard Harris

In today's hyper-competitive market, a developer must be sure to remove all potential friction points, which can irritate customers, or risk app extinction. Even the best of apps have seen this negative trend over a long period of time due directly to subjects like, customer support, scalability, and poor retention efforts.We had a chat with Abinash Tripathy, co-founder...
---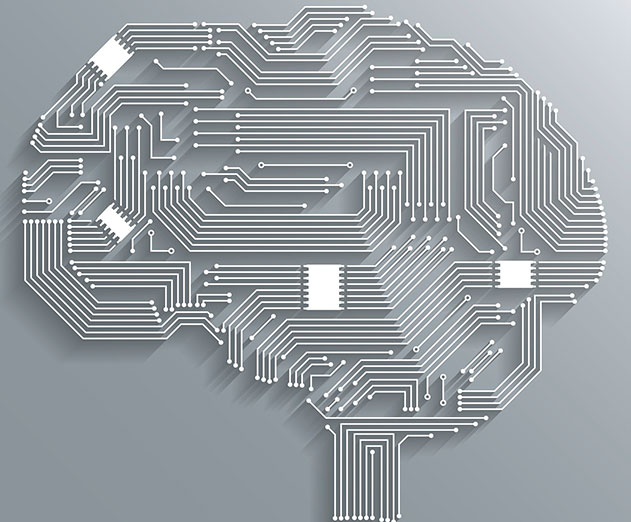 AI will create more jobs than it takes
Monday, August 28, 2017 by James Ramey

It is safe to say AI-powered terminators will not be taking over the world anytime soon. But the idea of AI automating jobs and taking them away from Americans has been the talk of the town. AI, known as artificial intelligence, has had increased use amongst large companies with its intelligent technology ranging though many industries. Instead of consumers focusing on ...
---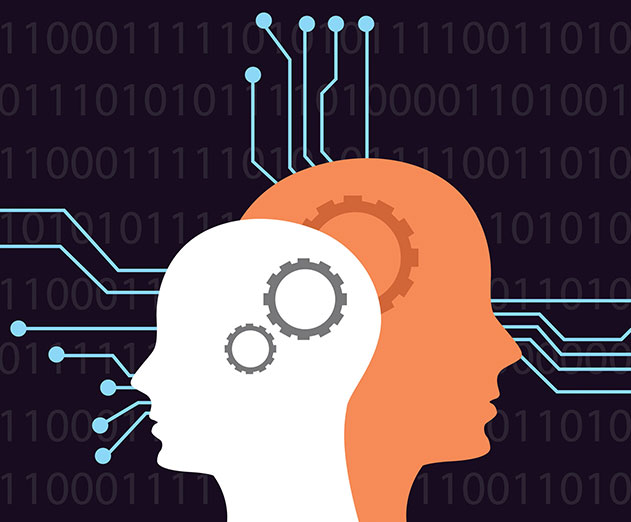 Human assisted AI analytics updates by Pramata in Summer '17 version
Saturday, August 26, 2017 by Richard Harris

Pramata, a commercial relationship operations company, has announced its Summer '17 Release which features a new suite of applications that leverage machine learning and built-in analytics to gain new insights from customer, partner and supplier data. By combining a software platform and human-assisted artificial intelligence (AI), Pramata customers can now quickly oper...
---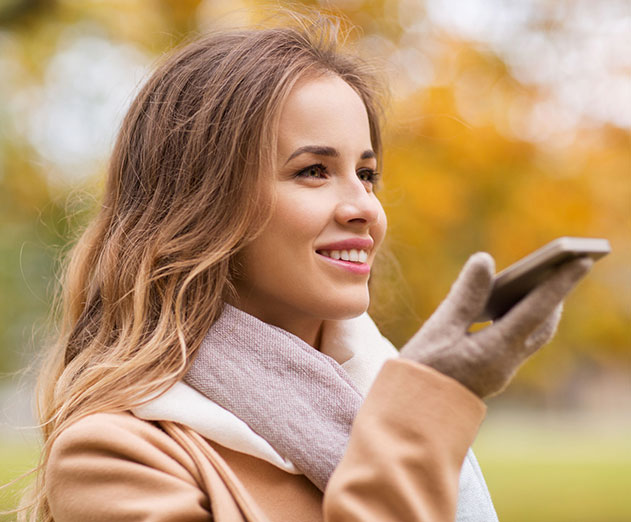 The future of the voice enabled AI
Friday, August 25, 2017 by Richard Harris

Eventually everything you own will be commanded with text or voice in the future. But specifically we may see that voice has the advantage over it's counterpart due to a more natural feel and simplicity of use. That is why things like Amazon Alexa are starting to take off. Voice recognition has finally got on par with text, and it's now much faster to say a command than...
---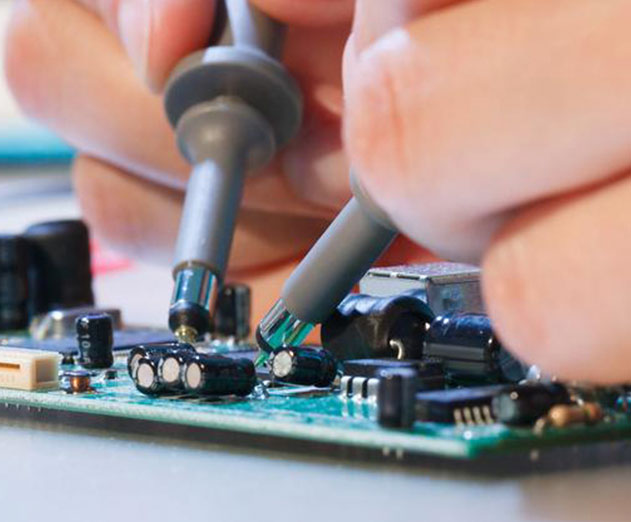 Zinnov names Aricent a leader in IoT
Friday, August 18, 2017 by Michael Haynes

Aricent, a global design and engineering company, has announced that for the second year running, the company has been recognized among the leading players in the IoT market by Zinnov. The Zinnov Zones 2017 IoT Technology Services report classed Aricent in the leadership zone in five major industry categories that underline the company's rich heritage in innovation and ...
---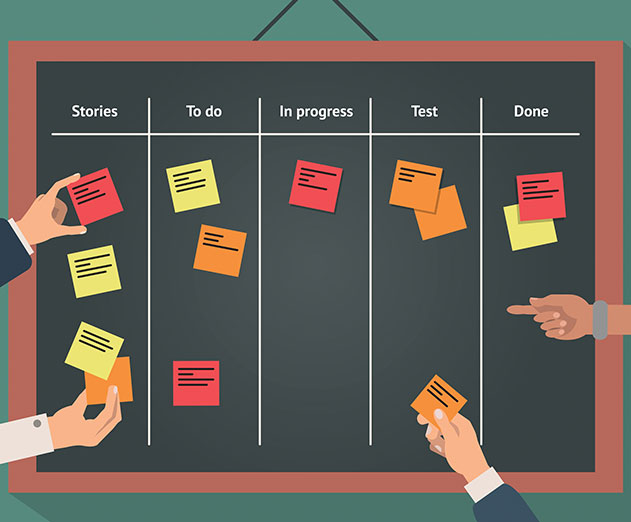 5 Agile practices to keep pace with digital transformation
Friday, August 11, 2017 by Ronit Eliav

Disruptive, continuous change is now the norm. Online companies like Uber, Airbnb and Netflix have transformed the transportation, hospitality and entertainment industries with disruptive technologies and services that couldn't have been conceived just ten years ago.However, enterprise organizations have been slower to respond. While customer facing web and mobile appli...
---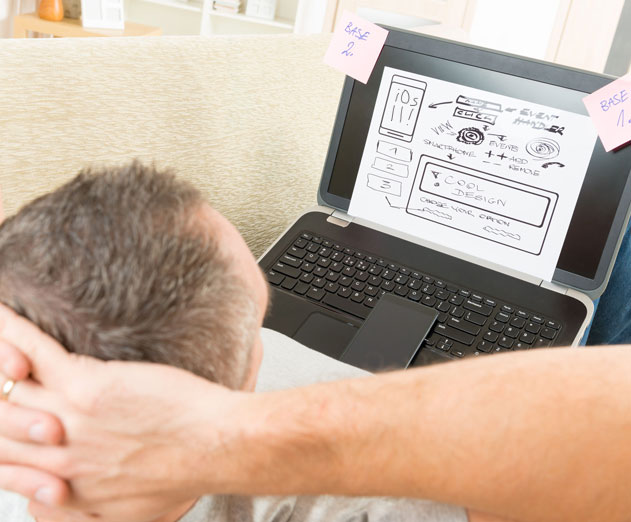 iOS 11 developer tips to maximize your opportunities
Friday, August 04, 2017 by Mark Price

One decade after the launch of the first iPhone, Apple is set to introduce the latest iOS. Deemed by the tech behemoth as the world's most advanced mobile operating system, iOS 11, still in public beta test, is packed with capabilities designed to help developers create cohesive and immersive user experiences. Following are new features and long-anticipated upgrades inc...
---
A discussion with Oracle on chatbots
Wednesday, August 02, 2017 by Richard Harris

With recent advancements in machine learning and the convergence of compute power and big data bringing artificial intelligence into the mainstream, intelligent bots will transform every facet of every industry and dramatically improve the customer experience. We recently had a discussion with Mr. Suhas Uliyar from Oracle to chat about how Oracle is using this transform...
---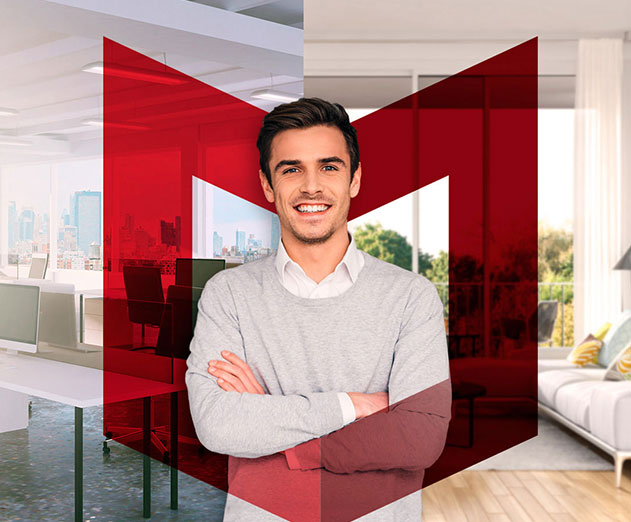 The future of cybersecurity in machine learning
Sunday, July 30, 2017 by Richard Harris

McAfee, a cybersecurity company, has announced several new innovations that expand machine learning and automation capabilities to strengthen human-machine teams. Plus, McAfee announces support of OpenDXL.com, a new, independent collaboration portal that offers forums and free apps, giving OpenDXL users easy access to ideas and resources available for application integr...
---
HUMANOBOT can discover non-human activities trying to commit fraud
Tuesday, July 25, 2017 by Christian Hargrave

SecuredTouch's HUMANOBOT behavioral biometrics tech has recently fine-tuned its platform to better detect non-human activities like bots and emulators trying to commit fraud. HUMANOBOT detects non-human behavior generated by bots, malware, and automated scripts and stops fraud-focused emulators within mobile applications.The system recognizes these behaviors using advan...
---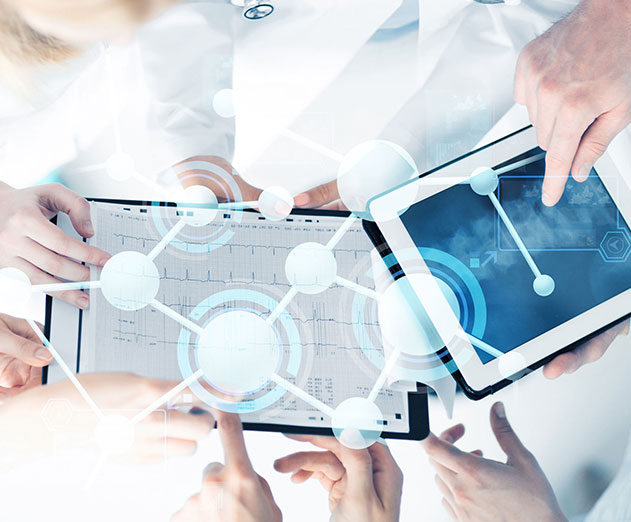 Over 90 percent of healthcare IT networks have IoT devices connected
Thursday, July 20, 2017 by Christian Hargrave

ZingBox has released the results of its survey of IT decision-makers within the healthcare industry. The survey, fielded in early July, found that the majority of healthcare IT networks have IoT devices and that most IT departments believe that existing security solutions for laptops and servers can also protect connected medical devices.More than 90% of healthcare IT n...
---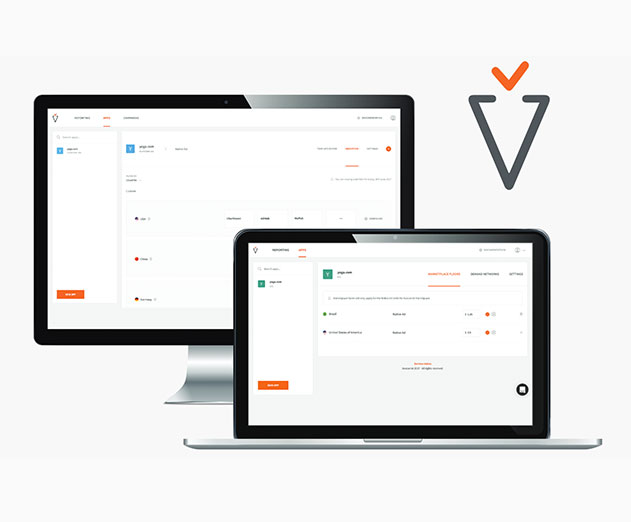 Avocarrot Unified SSP for mobile is launched from Glispa
Monday, July 17, 2017 by Richard Harris

Following the announcement of its fourth strategic acquisition, Glispa Global Group, a mobile ad tech company, unveils its newest product offering, Avocarrot, the full-service monetization platform which serves all types of mobile in-app advertising, both programmatic and performance-based. The new platform offers full transparency, control, and ease of use to boost and...
---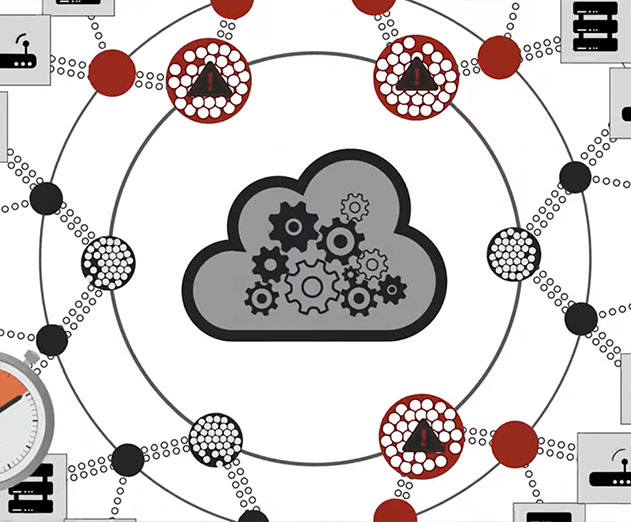 IIoT gets Lightning ML from FogHorn Systems
Monday, July 17, 2017 by Richard Harris

FogHorn Systems has announced the availability of Lightning ML, the newest version of its edge intelligence software platform for the Industrial Internet of Things (IIoT). Lightning ML is an IIoT software platform with integrated machine learning capabilities and universal compatibility across all major IIoT edge systems.Accenture predicts that IIoT can add $14.2 trilli...
---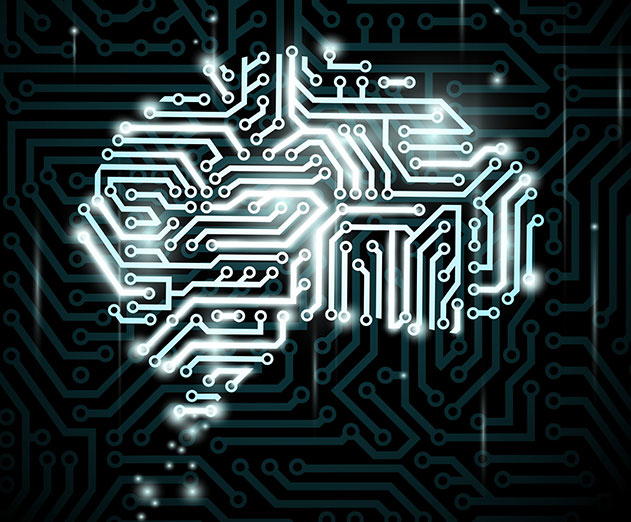 IBM proves commitment to Java and Scala communities
Tuesday, July 04, 2017 by Richard Harris

IBM is announcing a collaborative development initiative with Lightbend, a creator of the Reactive Application Development Platform, to help advance the development of artificial intelligence (AI) and cognitive solutions in the enterprise. The resulting joint solutions will be designed to provide a complete toolchain for Java and Scala developers to easily build and dep...
---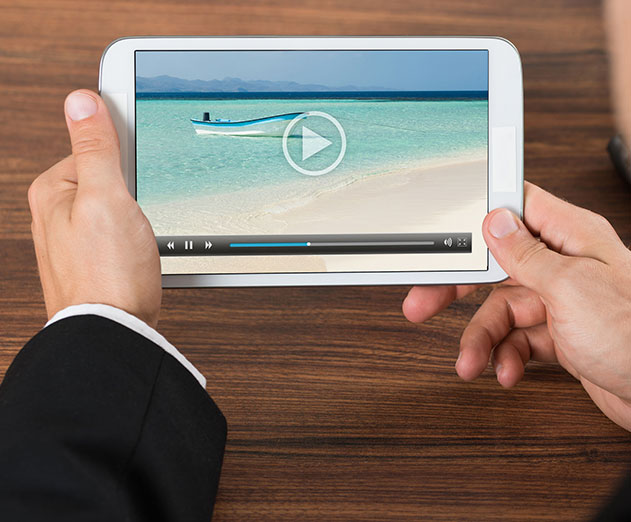 Mobile video challenges most app marketers new report says
Wednesday, June 28, 2017 by Richard Harris

If Digital Video 1.0 was characterized by the repurposing of TV content for the PC, then the current growth in Mobile Video is anything but repurposing Web or TV video content for mobile devices, according to research commissioned by mobile growth platform YouAppi.The research conducted by Dimensional Research found that 94% of the 218 global mobile marketer and agency ...
---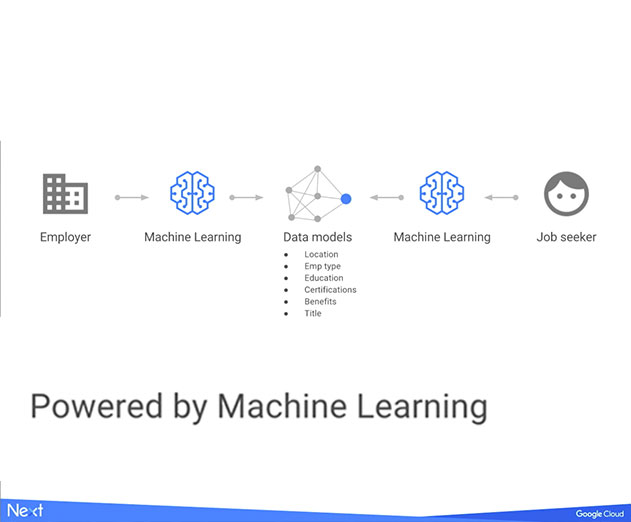 Endpoint Systems is utilizing the new Google Jobs API
Wednesday, June 14, 2017 by Christian Hargrave

Endpoint Systems, a systems integrator and developer of service and API software solutions, has announced it will offer services to help companies migrate and integrate their systems with Google's recently unveiled Jobs API platform. Google announced in May that it will be launching a job search engine in the U.S. that will leverage their existing technologies to offer ...
---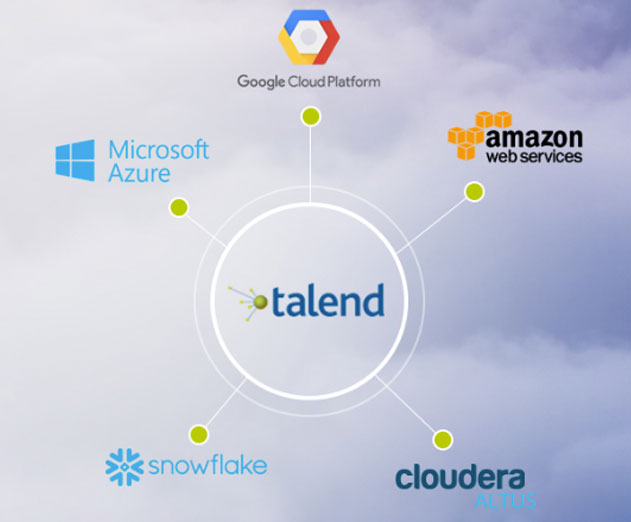 New Talend Summer 2017 update boasts new offerings
Tuesday, June 13, 2017 by Richard Harris

Talend, a cloud and big data integration solutions provider, unveiled a new version of its Data Fabric platform that is optimized to manage cloud and multi-cloud enterprise IT environments. Talend Summer '17 helps manage information across many popular cloud platforms, enabling customers to integrate, cleanse and analyze data to gain a competitive edge.As businesses con...
---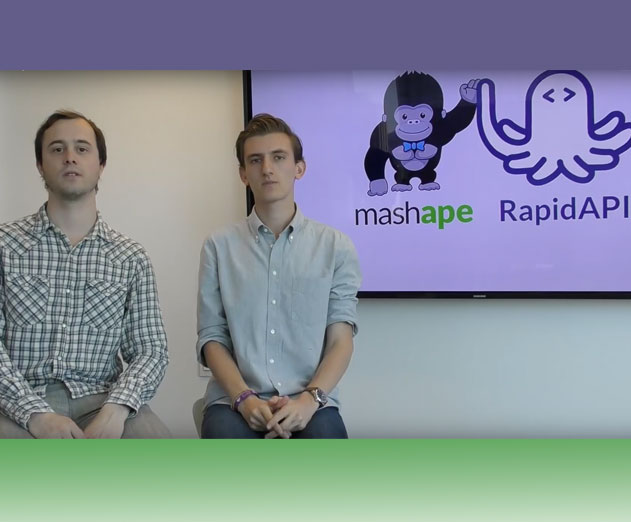 RapidAPI acquired the Mashape Marketplace
Wednesday, May 31, 2017 by Richard Harris

RapidAPI announced that it has acquired the Mashape Marketplace, giving developers access to a massive new inventory of APIs, becoming the world's largest API marketplace.The API economy is growing rapidly - expected to be a $2.2 trillion market by 2018, according to Ovum Research. APIs are playing a vital role in the development and operations of modern apps, with anyt...
---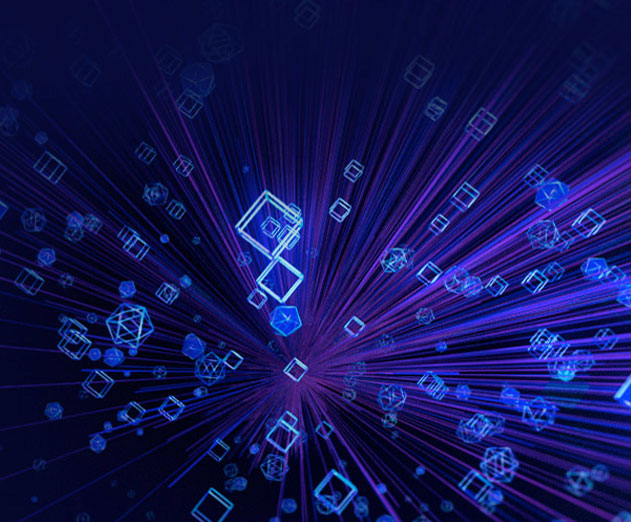 New enterprise cloud platform analyzes unstructured data
Tuesday, May 30, 2017 by Richard Harris

A new version of ABBYY FlexiCapture has been released. The scalable and universal enterprise capture platform enables organizations to automatically classify, extract, validate and direct business critical data from incoming customer communications and operational processes - such as customer requests, queries and transactions. Utilizing a range of automated machine lea...
---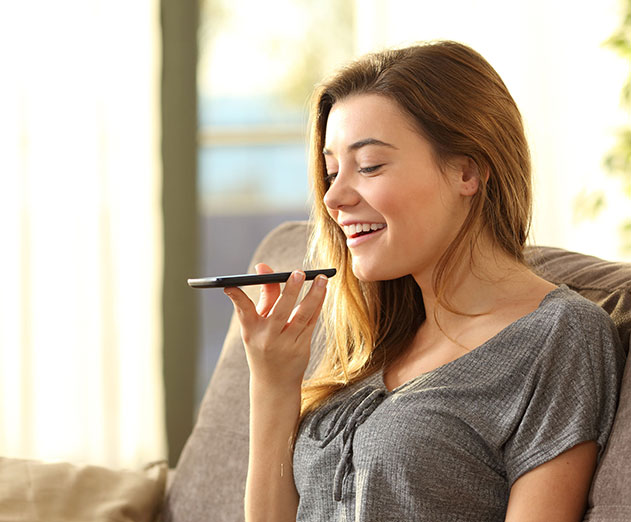 Why you should add voice and intelligence to your apps
Friday, May 19, 2017 by Richard Harris

SoundHound Inc. is a voice-enabled AI and conversational intelligence provider that has turned sound (voice, music, and more) into understanding and actionable meaning, enabling humans to interact with the things around them in the same way we interact with each other: by speaking naturally to mobile phones, cars, TVs, music speakers, and every other part of the emergin...
---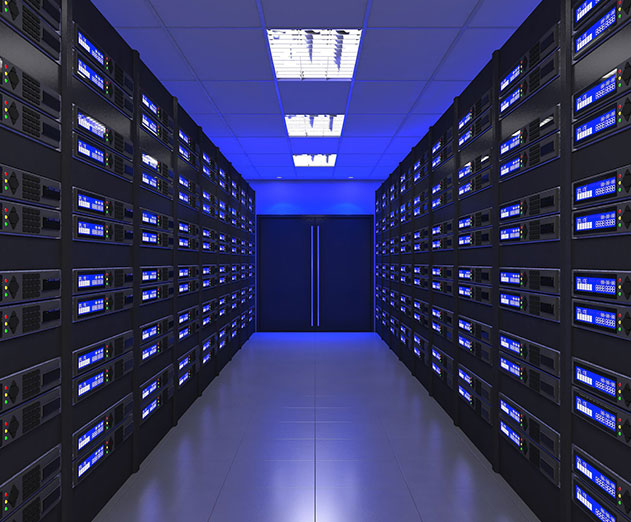 IBM POWER and Nutanix Software bringing new workloads to hyperconverged deployments
Wednesday, May 17, 2017 by Michael Haynes

In the technology landscape, processing real-time information is necessary but not sufficient. Being able to react in real-time used to give enterprises a competitive advantage, but this approach no longer guarantees happy customers. The value has now migrated to the ability to rapidly gather large amounts of data, quickly crunch and predict what's likely to happen next...
---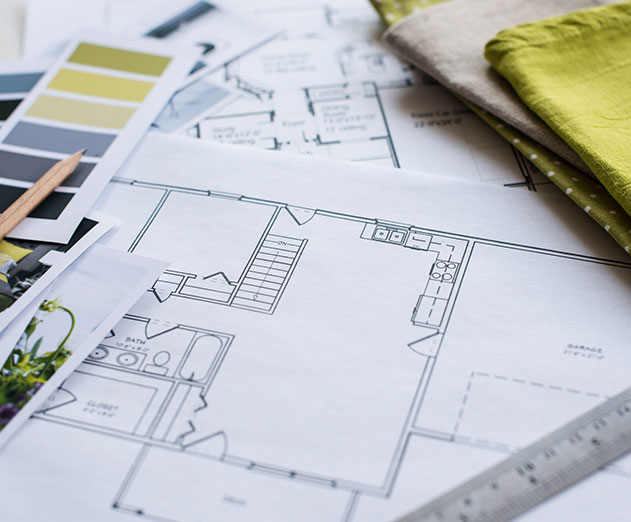 Designing a home with AI apps
Wednesday, May 17, 2017 by Richard Harris

Interior design app Planner 5D will be incorporating AI into its apps in order to help users create their dream home design with a click of a button.According to a new report from Tractica, AI software application will grow from $1.4 billion in 2016 to $60 billion by 2025. AI is currently taking over various professions, often proving that artificial mind can be more po...
---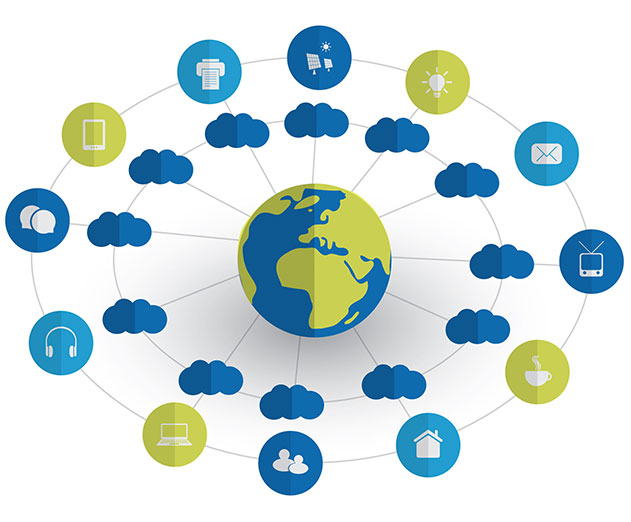 Google releases new Cloud IoT Core service
Wednesday, May 17, 2017 by Richard Harris

Google Cloud Platform (GCP) has released their new service called Google Cloud IoT Core. Cloud IoT Core makes it easy for you to securely connect your globally distributed devices to GCP, centrally manage them, and build rich applications by integrating with our data analytics services.When used as part of a broader Cloud IoT solution, Cloud IoT Core gives you access to...
---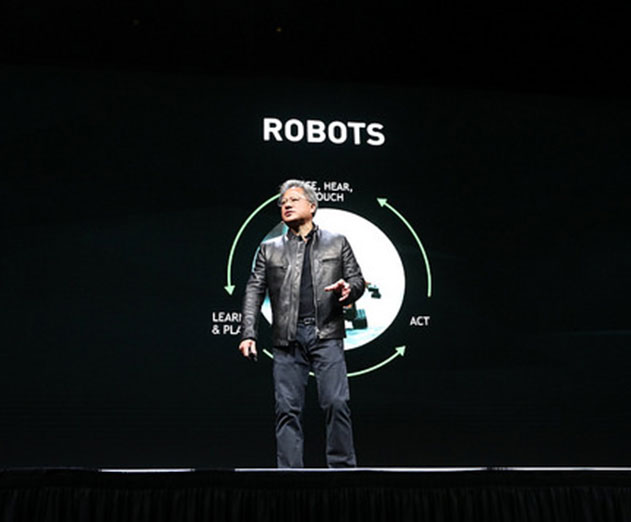 Everything you need to know about GPU Technology Conference
Friday, May 12, 2017 by Richard Harris

Everyone is having a great time this year at NVIDIA's GPU Technology Conference, so if you don't make it this year, there is always next year. The major topic this year that has stood out from the rest has to be Artificial Intelligence. As the cutting edge of AI technology gets closer to making better faster smarter mechanical beings, computer processing speeds too must...
---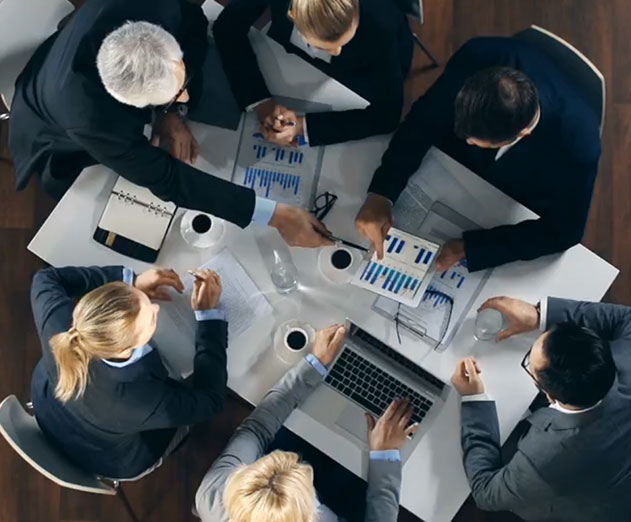 Brainshark Labs released at Microsoft Build 2017
Thursday, May 11, 2017 by Richard Harris

Brainshark, Inc., delivering SaaS-based sales enablement and readiness solutions, has announced the launch of Brainshark Labs, its incubator for research and innovation, at Microsoft Build 2017, held May 10-12 in Seattle. They will share how they are integrating Microsoft's Cognitive Services and HoloLens mixed-reality simulation technology to transform how salespeople ...
---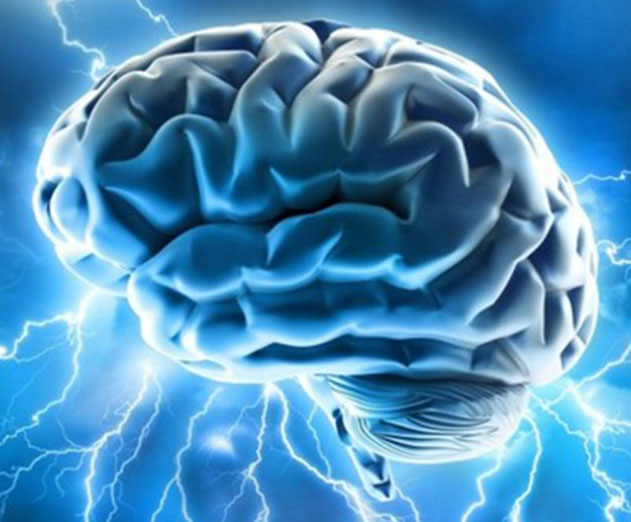 NVIDIA's Deep Learning Institute to expand its educational offerings
Wednesday, May 10, 2017 by Christian Hargrave

To meet surging demand for expertise in the field of AI, NVIDIA announced that it plans to train 100,000 developers this year - a tenfold increase over 2016 - through the Deep Learning Institute.Analyst firm IDC estimates that 80 percent of all applications will have an AI component by 2020. The NVIDIA Deep Learning Institute provides developers, data scientists and res...
---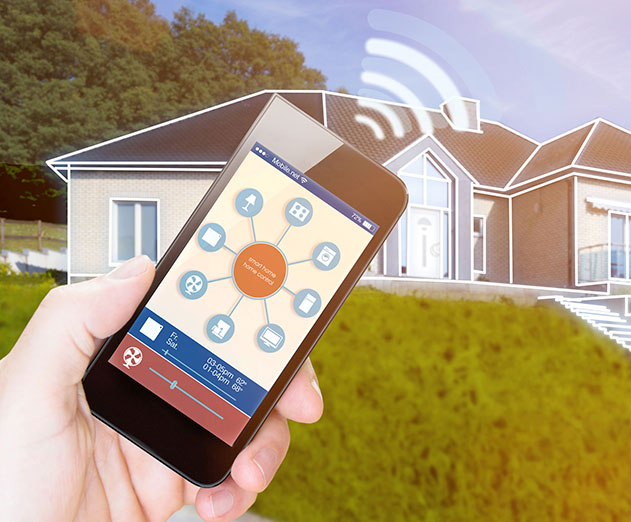 The smart home effect on IIoT facilities
Wednesday, May 10, 2017 by Saar Yoskovitz

The backbone of many science fiction plots just a few short years ago - smart machines, homes and cities - are now all around us thanks to the Internet of Things (IoT). Fitbits track and analyze physical attributes from stairs climbed to quality of sleep. By simply saying "Alexa," Amazon Echo can deliver you with today's weather forecast or play your favorite music as y...
---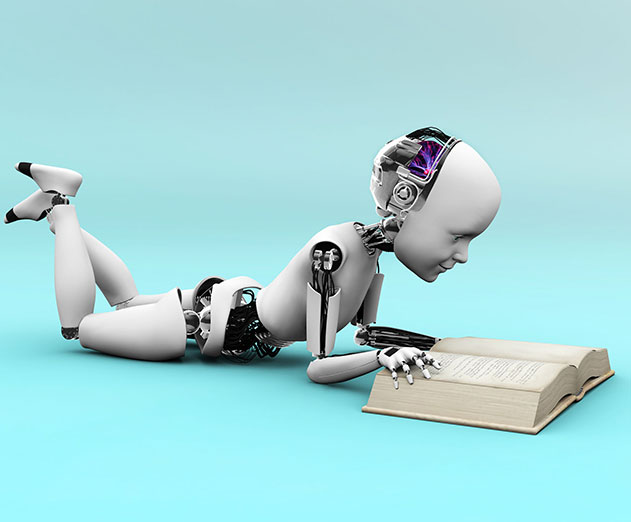 Fuzzy Logix partners up with Kinetica to provide better analytics
Monday, May 08, 2017 by Richard Harris

Fuzzy Logix, Inc., provider of in-database analytics, and Kinetica, provider of a GPU-accelerated database, is announcing a partnership to offer a joint solution that will allow customers of both companies to leverage "high performing advanced analytics with acceleration of 100-500x on 1/10th the hardware over CPU-only based solutions." The joint solution will initially...
---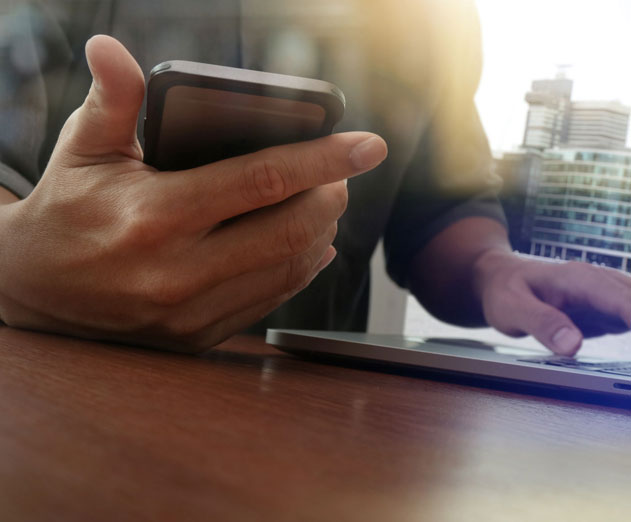 The hottest skills needed in the freelance job market to get hired
Thursday, May 04, 2017 by Michael Haynes

Upwork has released its newest quarterly index of the hottest skills in the U.S. freelance job market. The Upwork Skills Index ranks the site's 20 fastest-growing skills and is part of a quarterly series that sheds light on new and emerging skills freelancers are providing. According to a recent report, nearly half (49%) of hiring managers use freelancers to access skil...
---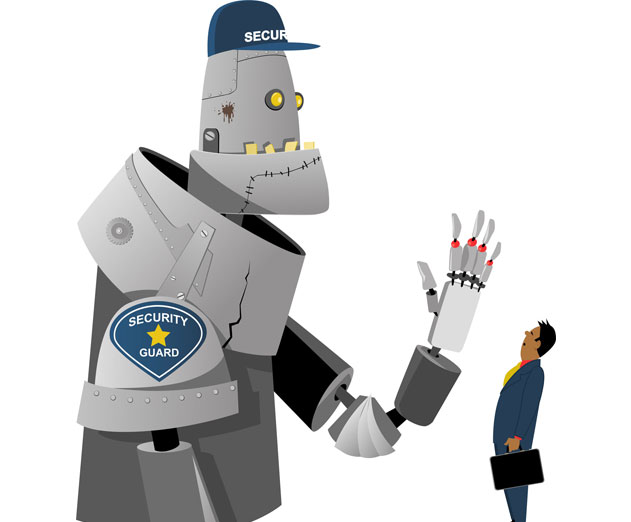 Instart Logic brings Helios AI-Driven security out into the open
Friday, April 28, 2017 by Michael Haynes

In ancient mythology, Helios was the Greek god of the sun streaking across the heavens in a chariot shining much-needed light onto a dark and dangerous world. That's exactly what Instart Logic, is doing with their latest announcement of Helios - "using artificial intelligence to illuminate and solve today's most challenging digital security issues."Web application attac...
---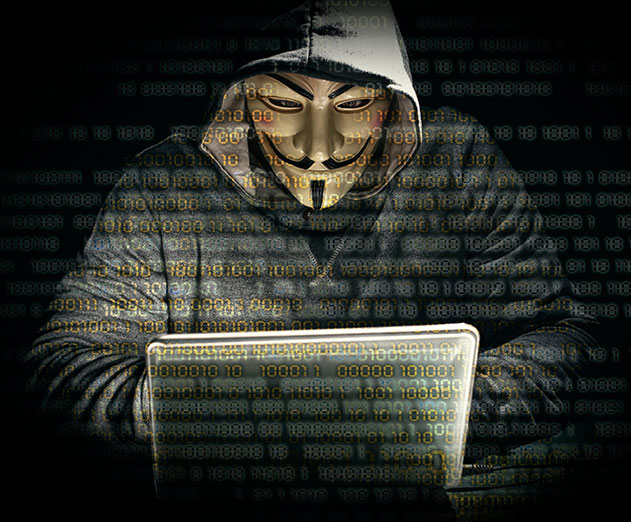 NoTrove threat is delivering millions of scam ads
Friday, April 28, 2017 by Richard Harris

Earlier this year, RiskIQ, a digital threat management company, reported an eight-fold increase in internet scam incidents that deny the $83 billion digital advertising industry millions of dollars. Now, researchers at RiskIQ have identified NoTrove, a newly discovered and major threat actor that is delivering millions of scam ads that threaten consumers and further und...
---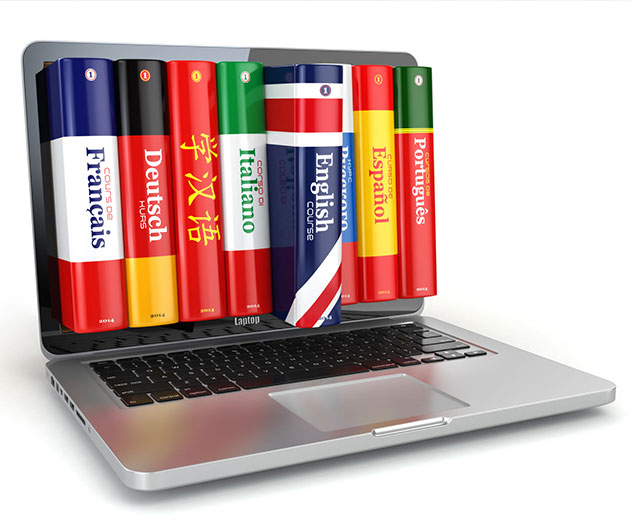 Language translation app by Reverso hits 6.0
Monday, April 24, 2017 by Christian Hargrave

Reverso, a developer of translation tools and solutions, has unveiled Reverso Context 6.0 - the latest version of their mobile translation and language learning app with a number of improvements to help its five million users discover new words and phrases in context. Their platform specializes in tapping the power of Big Data and AI to help users better understand word...
---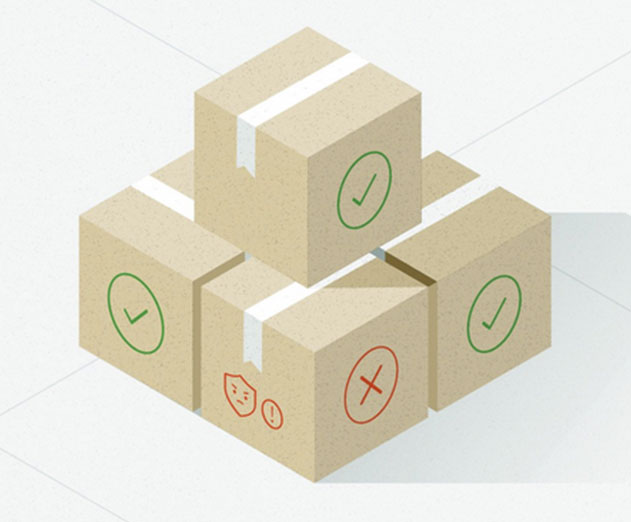 NodeSource N|Solid for Alpine Linux
Wednesday, April 19, 2017 by Christian Hargrave

NodeSource, the Node.js company, has announced the release of NodeSource N|Solid for Alpine Linux, the newest addition to its enterprise-grade Node.js platform that enables a secure, reliable and extensible platform for Node.js applications. The latest release makes it easier for teams using Docker containers with the popular Alpine Linux distribution to leverage the en...
---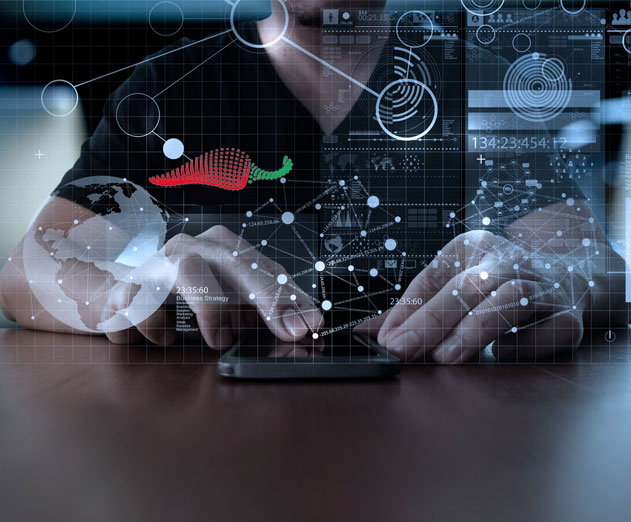 DevOps for Big Data with Pepperdata
Wednesday, April 19, 2017 by Richard Harris

Despite huge investments in big data applications, there's still a bottleneck as developers and operators try to find effective and efficient ways to adjust and correct their big data applications' code. As a result, companies deploying applications suffer from decreased developer productivity and cluster efficiency - a critical flaw to keep up with today's big data inf...
---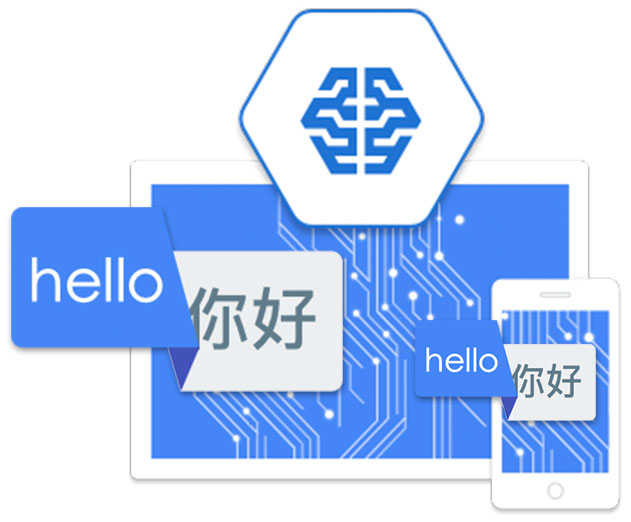 Google Machine Learning auto-translation included in Collavate 3.9.1
Tuesday, April 18, 2017 by Christian Hargrave

Collavate, Inc. has released Collavate version 3.9.1. The upgraded version includes improvements to enhance the use of their platform - an original Cloud-based document management and workflow processing solution with security for personal Gmail and Google G Suite. This update includes website widgets, a fully-functional task master, an auto-translating feature and a ne...
---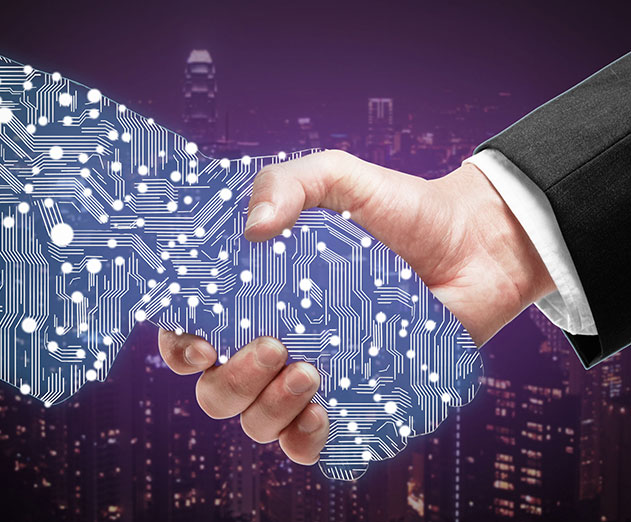 Digital transformation will create jobs not kill them
Wednesday, April 05, 2017 by Michael Haynes

When it comes to organizational impact, IT companies may be expecting to add jobs (including mobile app developers) over the next three to five years due to new projects (72 percent) and new technologies (69 percent) for digital transformation, according to a YouGov survey commissioned by Appian. Even more, 77 percent of IT leaders report digital transformation is a job...
---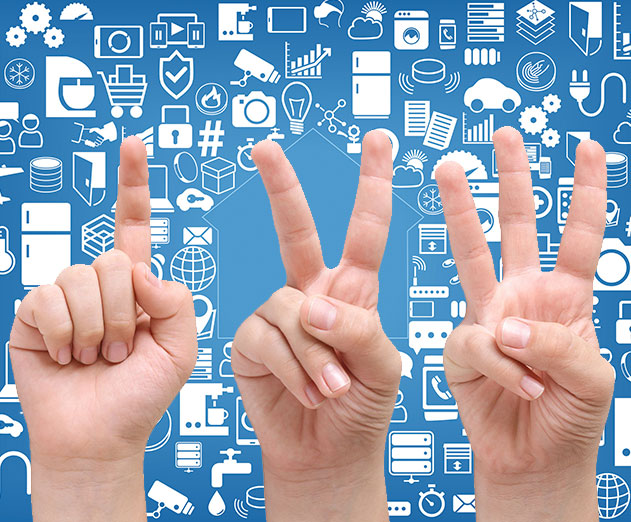 3 ways developers can stay relevant while IoT steams forward
Friday, March 31, 2017 by Julie Lockner

Apple watches, Nest thermostats, and Amazon's connected inventory management systems are examples of how the Internet of Things (IoT) is revolutionizing how companies do business. It's not going away, either; according to IDC, the IoT market could almost triple in the coming years, projecting an increase in market worth from $655.8 billion in 2014 to $1.7 trillion by 20...
---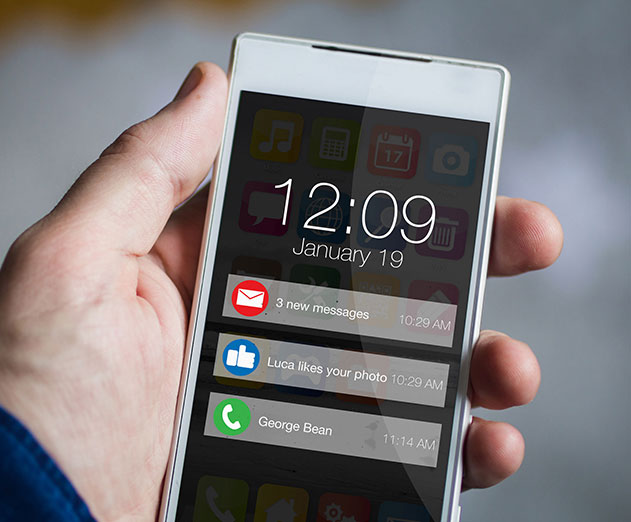 Insights on push alert frequency to improve new app user retention
Monday, March 27, 2017 by Michael Haynes

Mobile growth company Urban Airship detailed industry findings from its mobile app retention study, spanning new users' first 90-days of app usage within retail, media, sports & recreation and utility/productivity. By analyzing the frequency of messaging users received and their corresponding retention rates, Urban Airship provides a deeper understanding that dispel...
---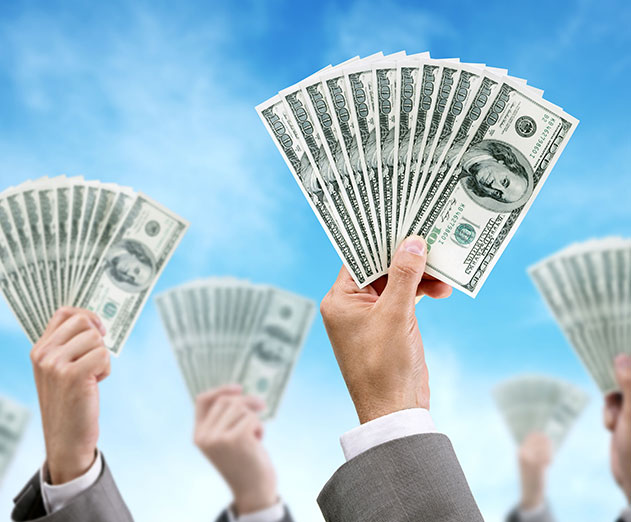 Mashape gets $18M in series B funding to help further the API revolution
Friday, March 24, 2017 by Christian Hargrave

Mashape has announced that they have achieved a company milestone as they close a $18M Series B funding round, led by Andreessen Horowitz, a venture capital firm, with previous investors CRV and Index Ventures participating. The funding round, according to Mashape, "represents all the hard work by the team, our dedication to building the best and most open API Gateway f...
---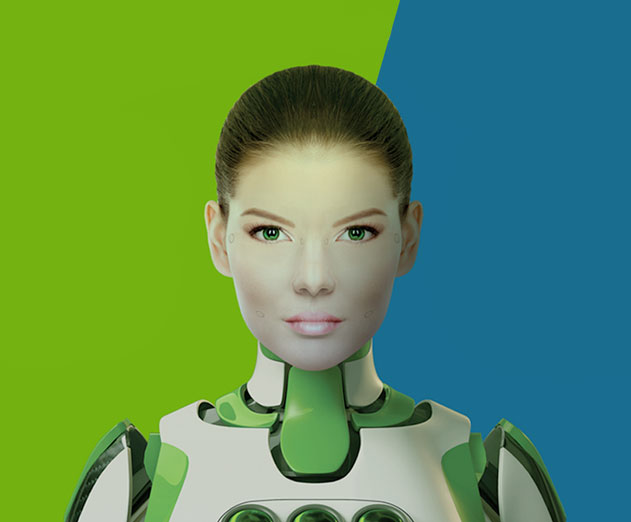 How Apttus machine learning technology is helping sell Lenovo PCs
Thursday, March 23, 2017 by Christian Hargrave

Apttus has announced the live implementation of its Configure Price Quote solution at Lenovo, a PC manufacturer and provider of consumer, commercial, and enterprise technology. Apttus CPQ reduces the time needed to complete Lenovo's end-to-end sales quoting and approval processes from days to mere minutes. These strategic differentiations will allow Lenovo to focus more...
---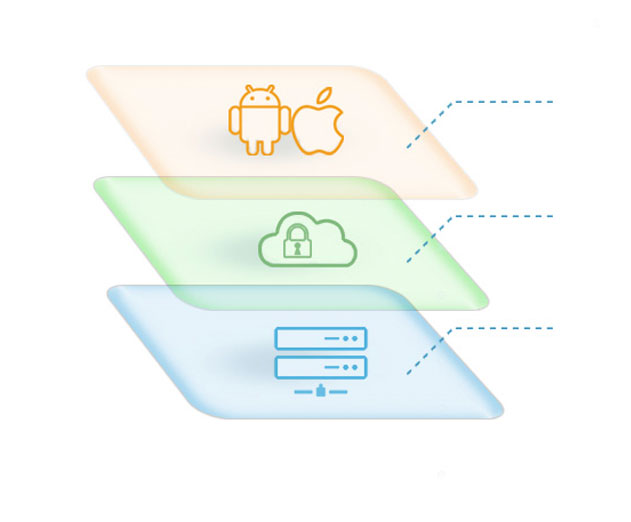 ImmuniWeb Mobile launches to offer better mobile security testing
Wednesday, March 15, 2017 by Michael Haynes

High-Tech Bridge announces the launch of ImmuniWeb Mobile as part of ImmuniWeb Application Security Testing Platform. The new offering will provide comprehensive assessment of iOS and Android mobile applications, mobile infrastructure backend and data channel encryption. All ImmuniWeb Mobile packages are provided with a zero false-positives SLA. The mobile application s...
---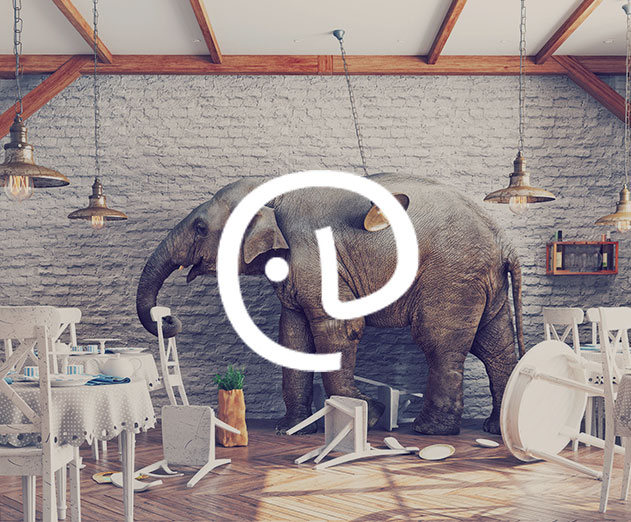 AtScale 5.0 brings order to the big data chaos
Wednesday, March 15, 2017 by Christian Hargrave

AtScale announced the general availability of AtScale 5.0. Supported by a newly granted patent on the platform's ability to run its powerful calculation engine against any BI visualization tool, AtScale 5.0 brings order to the big data chaos.AtScale 5.0 packs new features including a scalable dimensional calculation engine, a machine learning performance optimizer, a un...
---
Smartling now integrates with IBM Watson Language Translator
Monday, March 13, 2017 by Christian Hargrave

Smartling, a translation technology service, has released a new integration that enables global brands to seamlessly use Smartling products and services with the IBM Watson Language Translator machine translation service. Companies using the new Smartling plug-in have more flexibility and control of the translation supply chain and access to pioneering machine tran...
---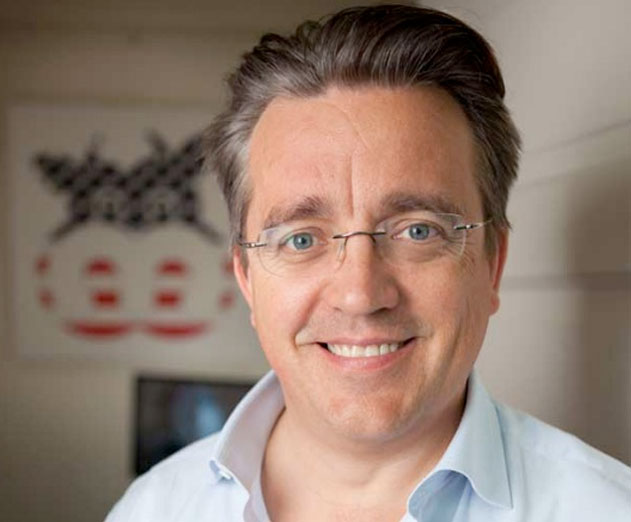 Explaining what AIOps is and why it matters to developers
Monday, March 13, 2017 by Richard Harris

We recently spoke with Phil Tee, CEO of Moogsoft to learn more Algorithmic Intelligence, (the "AI" in AIOps). What is AIOps you say? It's a new category defined by Gartner research that is an evolution of what the industry previously referred to as ITOA (IT Operations and Analytics).It seems we have reached a point where data science and algorithms are being successfull...
---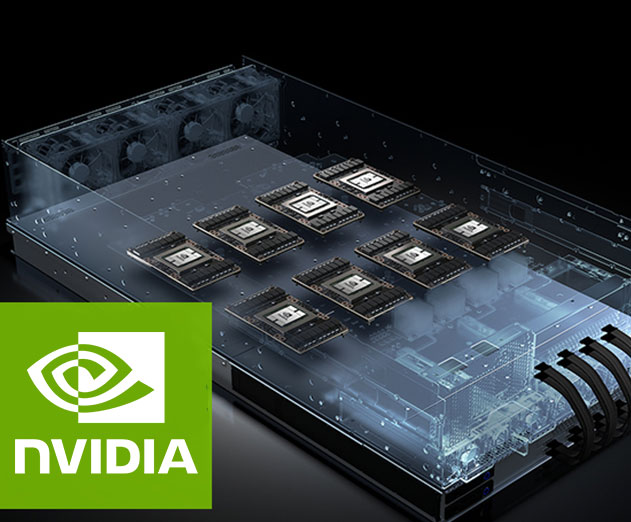 NVIDIA releases GPU accelerator to improve AI
Friday, March 10, 2017 by Richard Harris

As innovation progresses, more and more processing is being offloaded to the cloud to do the heavy lifting. But how much cloud usage is too much for cloud providers to handle efficiently? That is the answer that many companies hope never to have to answer as they ramp up their cloud usage exponentially. That's where NVIDIA and Microsoft look to make big changes in the w...
---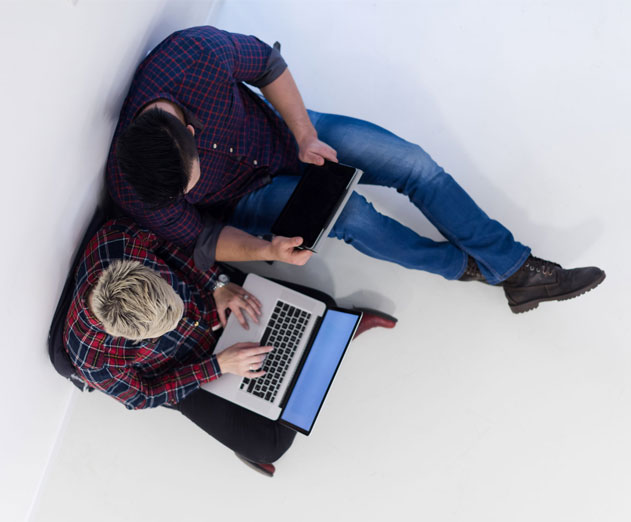 Making IT professionals play nice with low-code developers
Thursday, March 09, 2017 by Richard Harris

With the Department of Labor predicting a shortage of professional developers by 2020, more citizen developers are taking matters into their own hands, building sophisticated enterprise apps with capabilities ranging from task management to automating workflows. A recent survey from Appian fielded over 500 Information Technology Decision Makers to understand challe...
---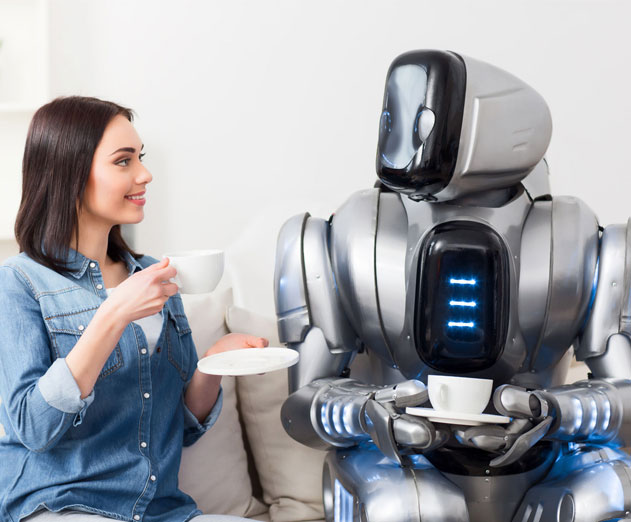 IBM speech recognition becoming as accurate us humans
Wednesday, March 08, 2017 by Richard Harris

On average, according to IBM, humans tend to misunderstand or mishear up to 5 to 10% of all words they hear from other human beings in a typical conversation. Although that might seem like a lot, our minds can compensate for this quite well and so we don't tend to even notice that much. But just like humans, computers also have similar issues with mishearing words. This...
---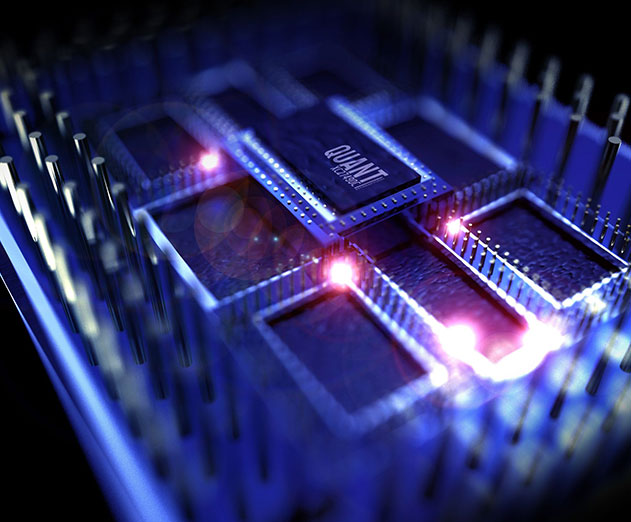 IBM is building a quantum computing system
Wednesday, March 08, 2017 by Richard Harris

IBM announced an industry-first initiative to build commercially available universal quantum computing systems. "IBM Q" quantum systems and services will be delivered via the IBM Cloud platform. While technologies that currently run on classical computers, such as Watson, can help find patterns and insights buried in vast amounts of existing data, quantum computers will...
---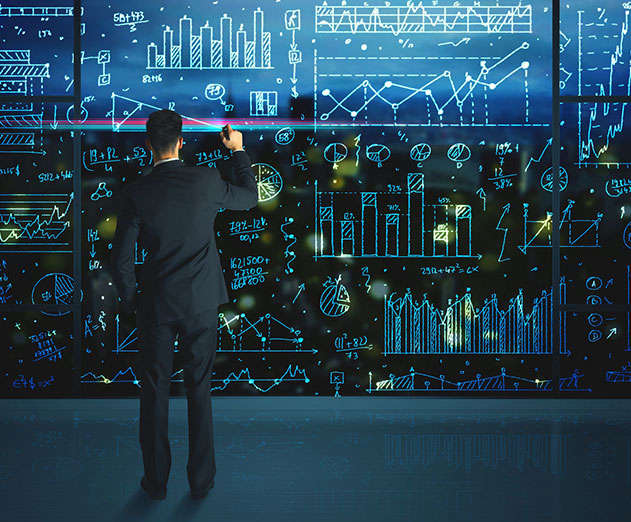 Dataiku DSS 4.0 helps organizations manage enterprise data science
Monday, February 27, 2017 by Richard Harris

Dataiku Data Science Studio (DSS), has announced the release of Dataiku DSS 4.0, which introduces new functionalities that improve the production, development, and management of enterprise data science projects. The latest version of the team-based enterprise data science platform streamlines collaboration across large teams, improves large customer-base segmentation an...
---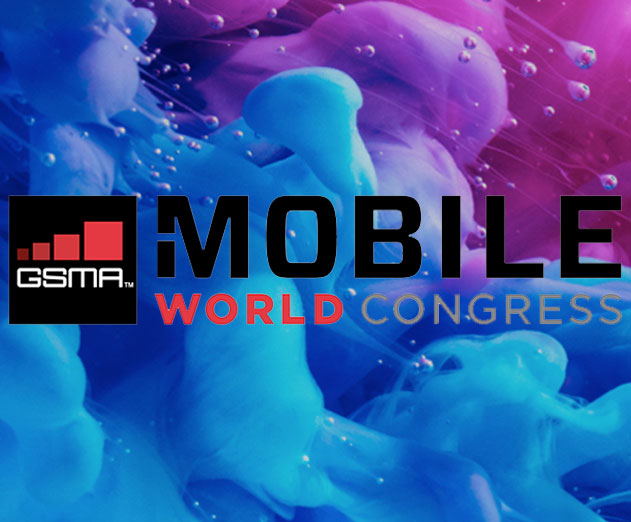 All eyes on Mobile World Conference 2017
Wednesday, February 22, 2017 by Richard Harris

As all eyes turn to the Mobile World Conference (MWC) in Barcelona this month (27 February - 4 March, 2017), Ovum's analyst team have gathered their views regarding what they expect to see at the world's largest and most highly regarded mobile industry event.A key theme, which recurs throughout the report is the belief that MWC 2017 will mark a further shift in the evol...
---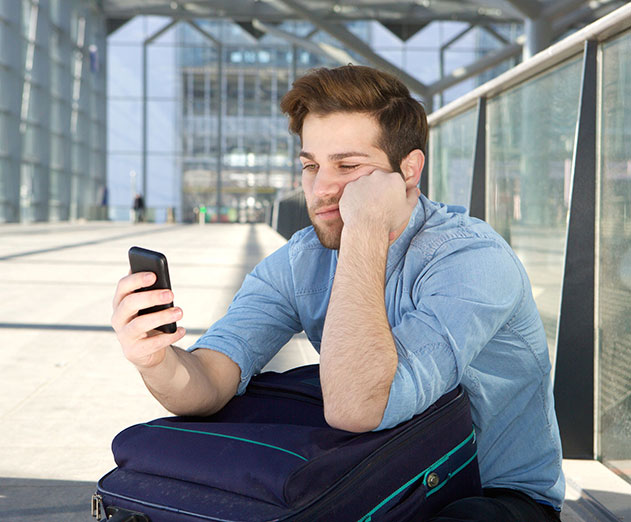 OneRun platform now includes app re-engagement
Tuesday, February 21, 2017 by Richard Harris

YouAppi has announced it has expanded its OneRun Platform to now include Re-engagement. According to data from YouAppi's initial re-engagement campaigns, between 20-40% of inactive users re-engaged with their apps, which is greater than standard industry re-engagement rates. Most apps lose a majority of their users on the day they are installed. That's why YouAppi'...
---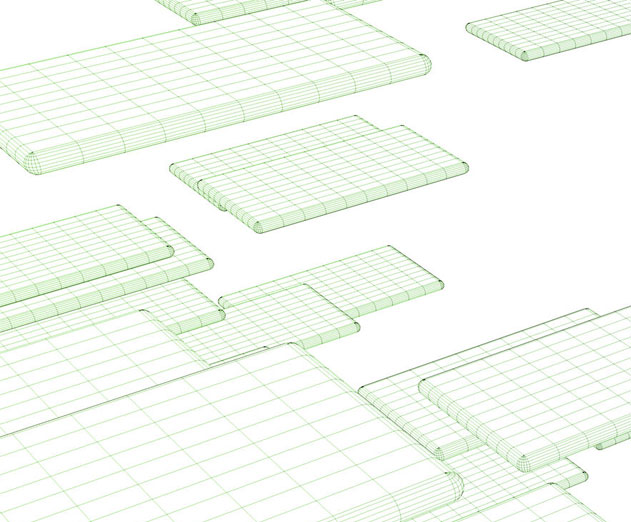 $10B enterprise CDN and application delivery market upended
Sunday, February 19, 2017 by Christian Hargrave

Instart Logic, a technology company, has announced its "Application Services Platform," a set of speed, mobility and security technologies designed to optimize digital revenue. It also announced a new business model designed to disrupt the $10 billion content and application delivery markets, including Akamai. Beginning immediately Instart Logic will deliver enterp...
---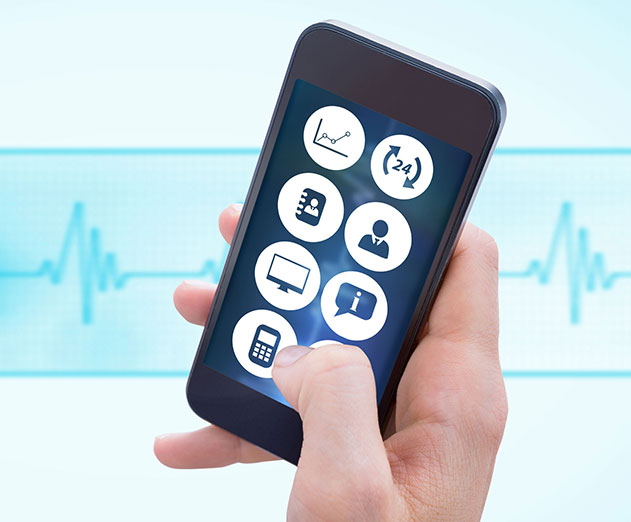 Datadog APM released
Wednesday, February 15, 2017 by Christian Hargrave

Datadog has announced the general availability of Datadog APM (Application Performance Monitoring). This new feature extends the company's existing infrastructure monitoring platform to now enable development and operations (DevOps) teams to quickly troubleshoot issues in complex, distributed applications that run across hybrid clouds and employ microservices, container...
---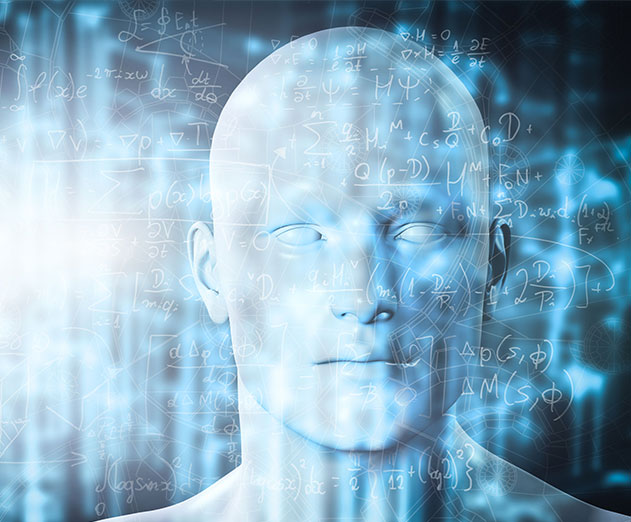 AI-powered operational analytics
Tuesday, February 07, 2017 by Christian Hargrave

Digital transformation is augmenting every customer experience and has already become the dominant medium for growth in any business. According to a Gartner survey, rapid growth is expected to continue with 87 percent of businesses explicitly considering digital transformation in their capital allocation planning for the next two years. IT operations and application mon...
---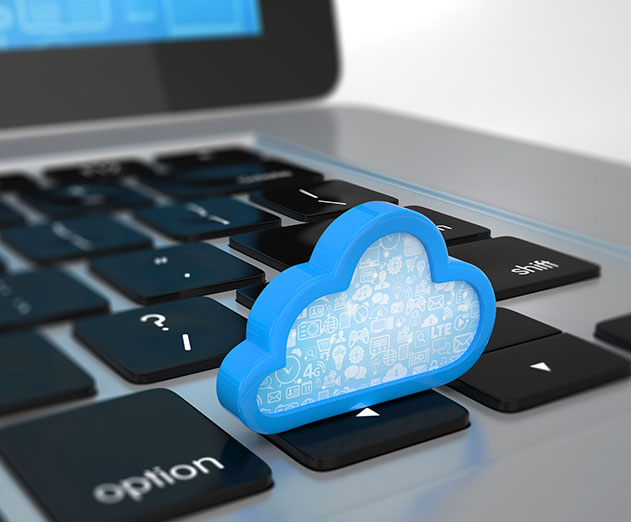 IndependenceIT pairs up with interworks.cloud
Tuesday, January 31, 2017 by Michael Haynes

IndependenceIT has announced the company's partnership with interworks.cloud. The new partnership includes the integration of Cloud Workspace Suite (CWS) software via its API with the interworks.cloud business management platform to simplify application and enable their WaaS(Workspace-as-a-Service) for CSPs(Content Service Provider), MSPs(Managed Service Provider) and I...
---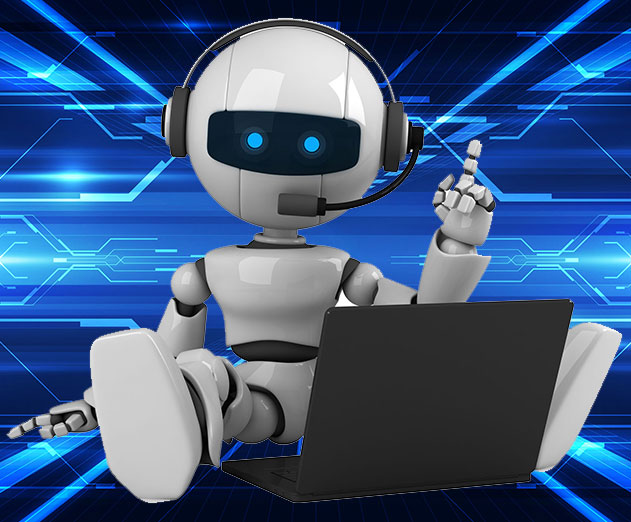 SMS-powered chatbots and the massive missed opportunity
Monday, January 30, 2017 by Richard Harris

There's a lot of buzz around chatbots in the technology industry - what they are, why they're valuable, how to build a better one, etc. Despite being popular on the tongue however, a new industry survey which polled over 1,500 mobile users in both the US and UK is acting as a wake-up call to enterprises as consumer preferences for new-age mobile communication channels, ...
---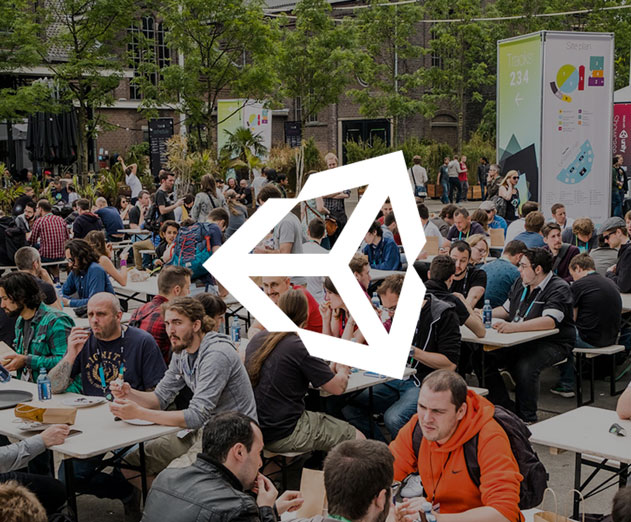 Unity Unite conference series focused on bridging developers and artists
Friday, January 27, 2017 by Richard Harris

Unity Technologies just announced its worldwide Unite conference series. Focused on bringing developers and artists the knowledge and networking they require for success, Unity is holding eight Unite conferences globally in 2017. Creators will be able to attend them in Amsterdam, Austin, Beijing, India, Melbourne, Seoul, Singapore and Tokyo. Unite events are unique oppo...
---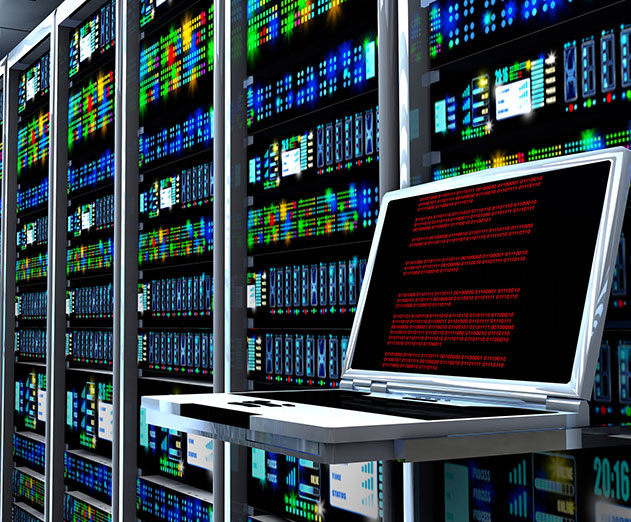 Kinetica launches in-database analytics via user-defined functions
Wednesday, January 25, 2017 by Christian Hargrave

Kinetica has announced the availability of in-database analytics via user-defined functions (UDFs). This brand new capability makes the parallel processing power of the GPU accessible to custom analytics functions deployed within Kinetica. This opens the opportunity for machine learning/artificial intelligence libraries such as TensorFlow, BIDMach, Caffe, and Torch to r...
---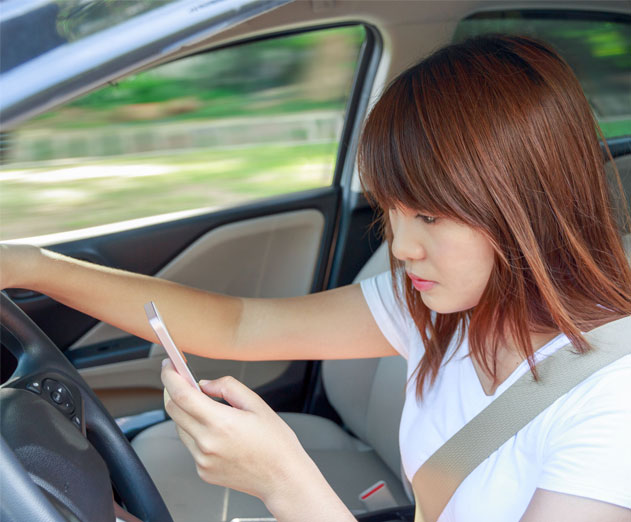 App intelligence with bad performance destroys engagement
Thursday, January 19, 2017 by Leena Joshi

Application intelligence is a given in todays digital world. App consumers have come to expect that Netflix will fill the post-binge void with insightful viewing recommendations, Facebook will never run out of friend suggestions, banks will alert them to unusual credit card activity, and Pandora will always know the perfect song to play next.But while users may have the...
---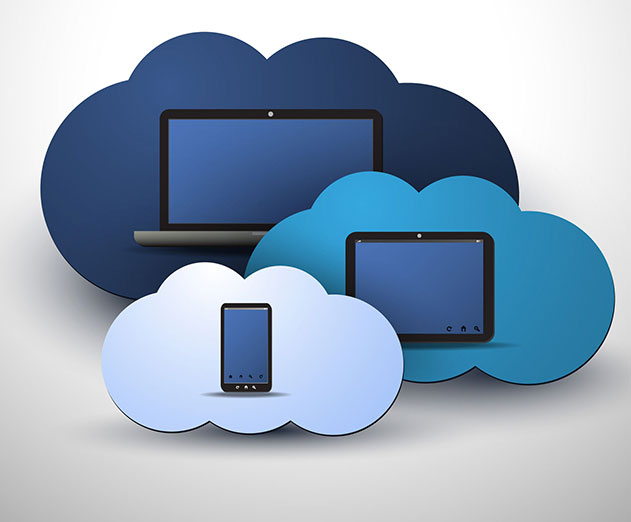 Cloudera Enterprise is going to help Experian analyze data
Monday, January 09, 2017 by Richard Harris

Experian to use Cloudera Enterprise in cloud environment for better data management, for its Credit Information Services, Decision Analytics and Business Information Services business lines.In a move that is transforming the way Experian provides consumer and business credit data to its clients, the company is integrating Cloudera Enterprise onto its cloud environm...
---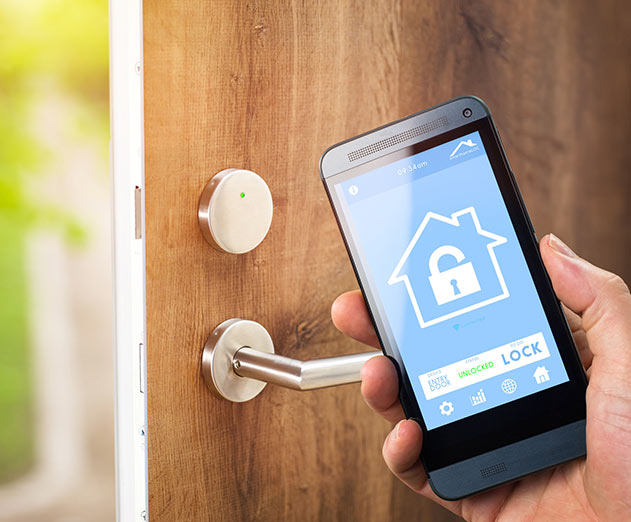 Bitdefender releases IoT security device at CES 2017
Saturday, January 07, 2017 by Richard Harris

Bitdefender BOX helps with smart device hacking that threatens our new way of being connected with IoT.Bitdefender, a cybersecurity solutions provider, unveils at CES in Las Vegas the next-generation of Bitdefender BOX, the device turning the table on cyber-criminals and revolutionizing the way people protect themselves from malware, hackers, ransomware, phishing and ot...
---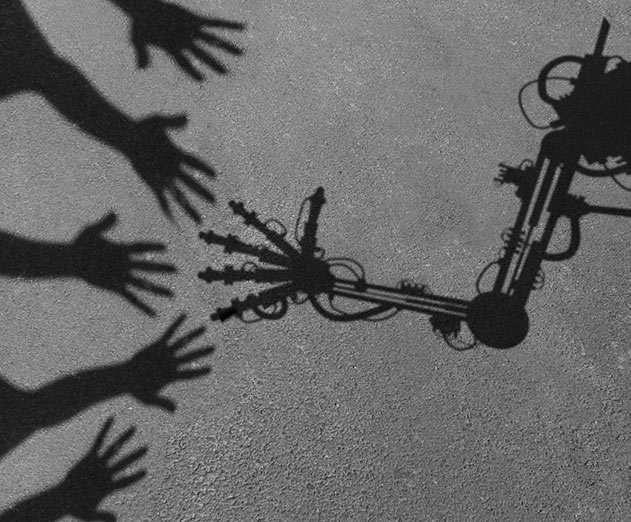 Carnegie Mellon AI competes against top poker players
Thursday, January 05, 2017 by Christian Hargrave

Four of the world's best professional poker players will compete against artificial intelligence developed by Carnegie Mellon University in an epic rematch to determine whether a computer can beat humans playing one of the world's toughest poker games.In "Brains Vs. Artificial Intelligence: Upping the Ante," beginning Jan. 11 at Rivers Casino, poker pros will play a col...
---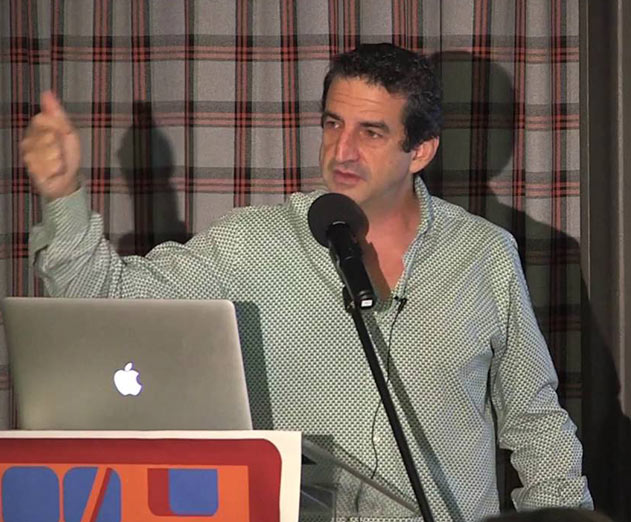 Artificial Intelligence: 5 key attributes of all modern AI systems
Thursday, January 05, 2017 by Richard Harris

What are the common attributes that all modern Artificial Intelligence systems share? Former NASA Deputy Chief of AI at the Ames Research Center, Monte Zweben tells us. A technology industry veteran, Monte Zweben's early career was spent with the NASA Ames Research Center as the Deputy Chief of the Artificial Intelligence Branch, where he won the prestigio...
---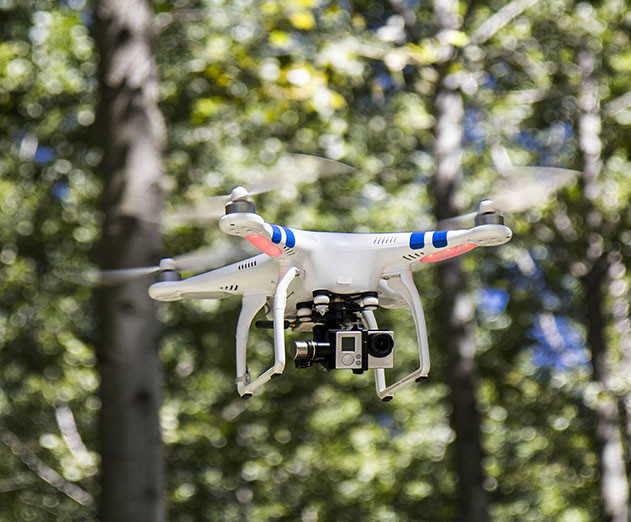 Alarm.com plans to use video enabled drones for security
Thursday, January 05, 2017 by Richard Harris

Alarm.com has announced plans to develop autonomous, video-enabled drone applications to extend the capabilities of smart home and business security systems. Their multi-sensor awareness and property intelligence, together with the Qualcomm Snapdragon Flight drone platform, will deploy drones to investigate unexpected activity. The drones will be designed to autonomousl...
---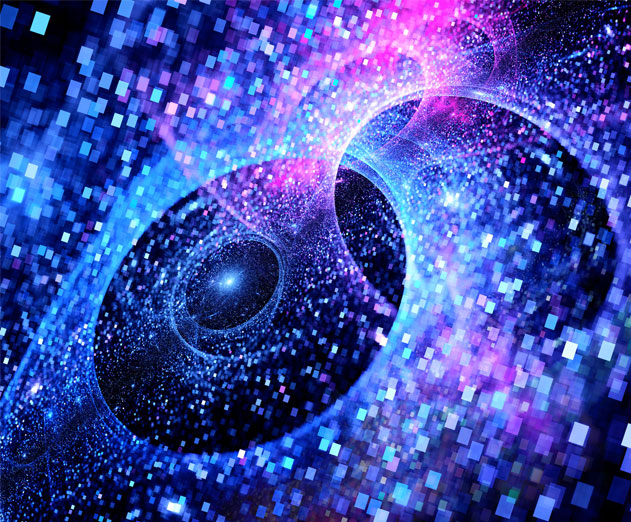 More data will be created in 2017 than the previous 5,000 years of humanity
Friday, December 23, 2016 by Richard Harris

Editors note: Predictions sent in from Sencha's CEO Art LandroIn 2015, Art predicted that in 2016 the explosion of data would drastically transform the technology landscape, requiring organizations to visualize all incoming data from IoT devices for rapid decision making and insight into competitiveness and viability. He believes data will remain a key growth ...
---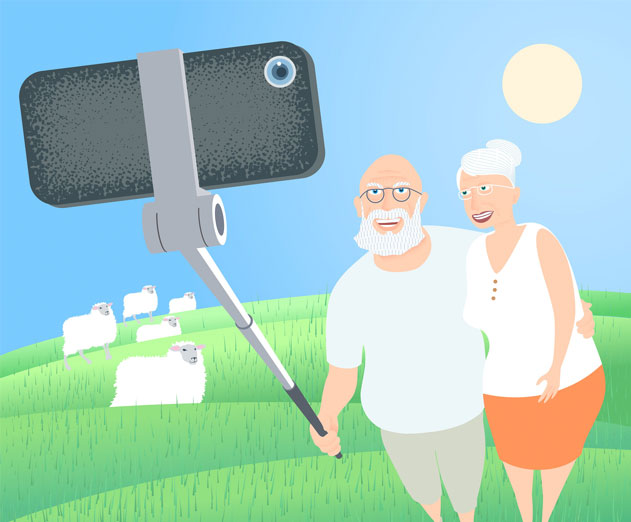 Predictions for Apple Watch, Objective-C, Google, and the rise of Snapchat
Thursday, December 22, 2016 by Richard Harris

Editors note: Predictions by Alexander Stigsen, the CEO and co-founder of Realm By the end of 2017, the Apple Watch will still have a very small and uninteresting ecosystem of apps. It won't be until the next generation of Watch - Series 3 in maybe late 2017 before the Watch platform is sufficiently powerful to attract significant third-party applications...
---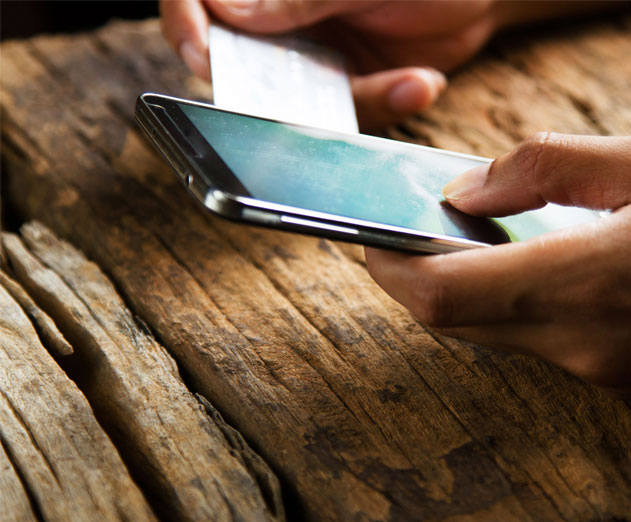 Privacy will be the name of the game in 2017
Thursday, December 22, 2016 by Richard Harris

Editors note: 2017 predictions by Alan Duric, Co-Founder and CTO at Wire 2016 has seen a huge rise in machine learning and connected devices from Amazon Alexa and Google Assistant; to Apple CarPlay and Android Auto. The world has become truly connected but not without the growing pains that any emerging industry is bound to face. In Dec...
---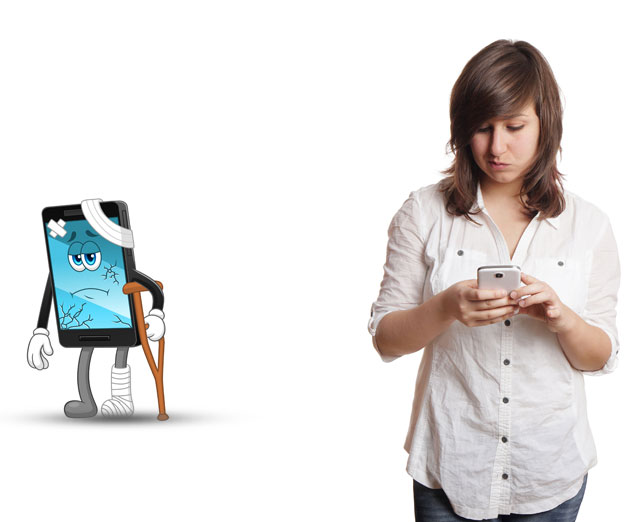 How to prevent users from dumping your branded app
Tuesday, December 20, 2016 by Samir Addamine

We all know that the odds are stacked against branded apps. It has been established, for instance, that 90% of branded apps have fewer than 10,000 downloads. If you launch a new app today, you are one among 4 million or so. With a 0.1% chance, the Chargers are more likely to win the Super Bowl. Those odds are getting worse. The avera...
---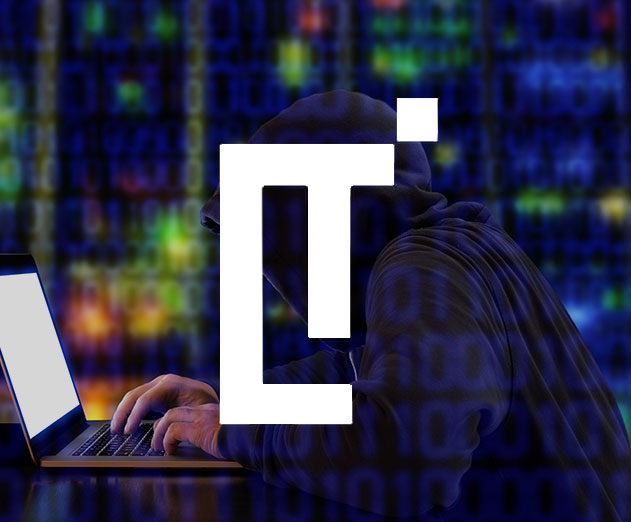 Automatically generate network security intelligence with new tool
Monday, December 19, 2016 by Richard Harris

Logtrust, a real-time big data-in-motion firm for big data analytics, and Panda Security, a cloud-based security solution, announced the availability of the Advanced Reporting Tool (ART), which automatically generates security intelligence that allows organizations to pinpoint attacks and unusual behaviors, and detect internal misuse of systems and networks. ART's uniqu...
---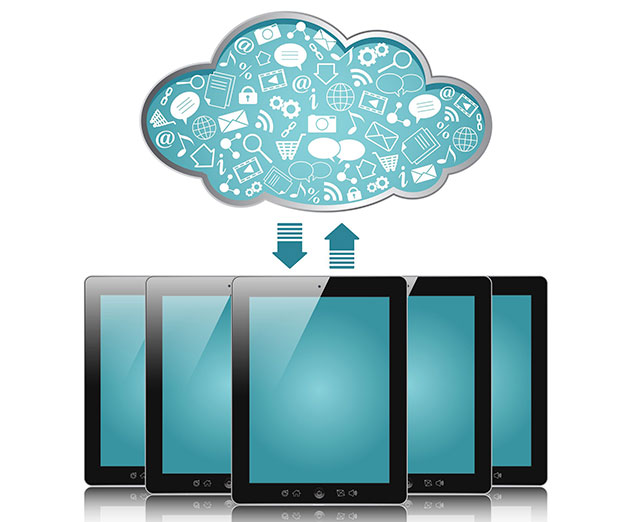 Hourly pricing for Informatica Cloud Services in Microsoft Azure launches
Thursday, December 15, 2016 by Michael Haynes

Informatica just announced the availability of hourly pricing for Informatica Cloud Services for Microsoft Azure in the Azure Marketplace. Now available as a pay-as-you-go hourly pricing model, this solution is designed to help users of the Azure cloud platform and Microsoft Cortana Intelligence Suite jump-start cloud data integration and management projects. Addit...
---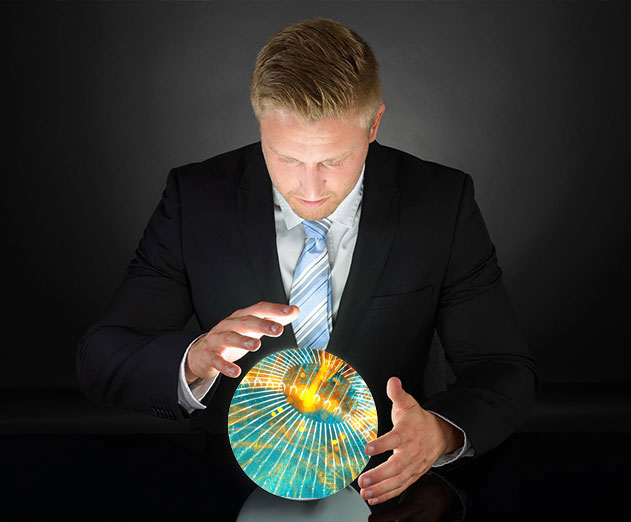 A tech brief for 2017 and beyond
Wednesday, December 14, 2016 by Michael Haynes

IEEE Computer Society, a source for technology information in the computing industry and career development, offers a comprehensive list of industry-recognized products, services and professional opportunities. They've recently released their latest report in an attempt to highlight some of the up and coming technological advances that could take hold. As technology rap...
---
Unity hires some AI and Machine learning muscle
Monday, December 12, 2016 by Christian Hargrave

Unity announced that it has hired Dr. Danny Lange as VP of AI and Machine Learning. He joins from Uber, where he was head of machine learning.At Uber, Lange led the efforts to build the world's most versatile Machine Learning platform to support Uber's hyper growth. As head of machine learning, Lange will lead Unity's efforts around AI (Artificia...
---