machine learning
machine learning news search results
Developer news items we found relating to machine learning
35 results
---
Zero latency apps gets closer to reality thanks to Redis Labs

Tuesday, November 20, 2018 by Richard Harris



Complex technologies like a self-driving car take in huge amounts of data from its environment, processing it and make appropriate decisions on how to respond within a few milliseconds. This is the kind of zero latency future Redis Labs is enabling, and they announced at Redis Day London, the latest release of Redis Enterprise with two key functionalities: Red...
---
Machine learning data science platform drops by SnapLogic

Tuesday, November 20, 2018 by Christian Hargrave



SnapLogic announced SnapLogic Data Science, a new self-service solution to accelerate the development and deployment of machine learning with minimal coding. Through SnapLogic's drag-and-drop interface, data engineers, data scientists, and IT/DevOps teams can use SnapLogic Data Science to manage and control the entire machine learning lifecycle - including data ac...
---
The power of predictive marketing

Monday, November 19, 2018 by Almitra Karnik



Most digital marketers are well aware of the power of segmentation, and many marketing tools today offer the ability to group users into different buckets. While this has allowed us to more precisely target audiences, there is now emerging a new offshoot of segmentation technology that is going to deliver on the promise of this approach to an infinitely greater extent. ...
---
AI program is helping fight tropical diseases after Hurricane Maria

Monday, November 12, 2018 by Richard Harris



Wovenware is developing an AI program to help scientists at the Puerto Rico Vector Control Unit (PRVCU) research mosquitoes carrying diseases, such as Zika, Dengue, and Chikungunya, in the aftermath of Hurricane Maria. PRVCU is trying to prevent the spread of these diseases and determine why many mosquitoes have gained immunity to insecticides. Since only one type of mo...
---
The speed of Artificial Intelligence learning just got faster

Monday, November 12, 2018 by Richard Harris



Researchers at Hong Kong Baptist University (HKBU) have partnered with a team from Tencent Machine Learning to create a new technique for training Artificial Intelligence (AI) machines faster than ever before, while maintaining accuracy - and in doing so, broke the world record. During the experiment the team succeeded in training two popular deep neural networks cal...
---
ALM data strategies that mimic the principles of blockchain

Friday, November 2, 2018 by Christopher Pola



All too often, I hear from customers about a very common pain point: they do not have the data to run their business. It's not that they lack data, but they lack trust in their data. While solving data issues can be a riddle at times, I believe this dilemma is symptomatic of antiquated and/or misappropriated application lifecycle management (ALM) systems requiring...
---
Mesosphere DC OS 1.12 is now available

Thursday, November 1, 2018 by Christian Hargrave



Mesosphere announced the general availability of Mesosphere Kubernetes Engine (MKE), Mesosphere DC/OS 1.12 and the public beta of Mesosphere Jupyter Service (MJS). Mesosphere Kubernetes Engine is the only software platform that delivers pure Kubernetes-as-a-Service on multi-cloud and edge with high-density resource pooling, yet without the need for virtualization. DC/OS...
---
Machine learning, crowdsourced data, and the birth of Gengo.ai

Wednesday, October 31, 2018 by Richard Harris



The glue that holds machine learning and artificial intelligence together is data. Without the data to create complex learning algorithms from, and to create those life-like AI experiences - neither of them are worth a brass farthing. Charly Walther, the VP of product and growth at Gengo.ai, joined Gengo from Uber, where he was a product manager in Uber's Advan...
---
Sam's Club Now is opening with no cashiers and putting mobile first

Monday, October 29, 2018 by Richard Harris



Sam's Club has said they are real close to opening a new store centered around mobile and scan-and-go technology in Texas - it's called Sam's Club Now. It aims to be a mobile-first shopping experience, similar to Amazon Go stores, powered by the new Sam's Club Now mobile app, where your entire shopping experience from browsing to pa...
---
DesignCon 2019 is coming

Monday, October 29, 2018 by Christian Hargrave



DesignCon announced its 2019 conference schedule, which will feature more than 100 sessions across 15 tracks covering the most important topics within the high-speed communications and semiconductor communities. DesignCon 2019 takes place January 29-31, at the Santa Clara Convention Center. DesignCon's conference content is curated by 99 seasoned engineers a...
---
Almost everyone is trying to automate says CA

Thursday, October 25, 2018 by Richard Harris



CA Technologies has announced the results from new research conducted by analyst firm Enterprise Management Associates (EMA), "The State of Automation". The study reveals the global state of automation maturity across organizations, highlights the increasing adoption of automation to drive business success, and demonstrates that automation is becoming t...
---
DNA powered apps get new developer tools from Helix

Tuesday, October 23, 2018 by Richard Harris



Helix, the company which owns and operates one of the world's largest genome / exome sequencing labs in the world, announced a new DNA Product Studio. It's a set of tools to make it easier for partners like Mayo Clinic, National Geographic and InsideTracker to name a few, to develop new consumer genetic tests. They hope Helix's DN...
---
CA's AIOps platform launches

Wednesday, October 17, 2018 by Richard Harris



CA Technologies marked a major milestone in the company's autonomous strategy with the availability of CA Digital Experience Insights now combined with the power of CA Operational Intelligence and CA Automic Service Orchestration. The AIOps-driven platform is designed to enable IT teams to automate and eliminate key tasks and make self-healing applications a reali...
---
iOS 12 development tips from a highly rated instructor

Thursday, October 11, 2018 by Angela Yu



While this year's iOS update was not accompanied by visual overhauls, the latest version of the most advanced mobile operating system is designed to make everyday tasks on iPhone and iPad faster and more responsive. If you are a developer, you're in luck. Some of the latest features deliver faster ways to get things done by providing the ability for any a...
---
SAP Data Hub launched at SAP TechEd conference

Friday, October 5, 2018 by Christian Hargrave



SAP SE announced the latest release of SAP Data Hub, which helps build agile, data-driven pipeline applications that tap a single, logical data set representing an entire enterprise. The all-in-one data orchestration solution distills business value from all data for operational excellence and digital expansion. The announcement was made at the SAP TechEd conference, be...
---
Smart Capacity platform gets new updates from Trucker Tools

Tuesday, October 2, 2018 by Christian Hargrave



Trucker Tools LLC announced the launch of two major feature and function enhancements on the Smart Capacity carrier relationship and capacity management platform. In traditional industry practice, before a carrier has accepted a load from a broker, a mostly manual process of phone calls and emails ensues as the parties parry back and forth and settle on a price. Truc...
---
The iPhone XS phones and low code programming complexity

Monday, October 1, 2018 by Richard Harris



The new iPhone XS devices are the most complex and sophisticated phones Apple has ever produced. Just concerning sheer technology inside - know that the A12 Bionic processor inside is the first commercially available 7-nanometer chip for consumers, and that it contains 6.9 billion transistors. It has an eight-core CPU that's capable of crunching five tril...
---
AI digital voice assistants stops listening as much thanks to Sensory

Friday, September 28, 2018 by Richard Harris



Sensory announced that it has made significant upgrades to the embedded AI in its sixth generation of TrulyHandsfree, boosting the technology's wake word performance and accuracy by more than 65 percent. Additionally, TrulyHandsfree boasts improved deep-neural network training that allows for even better near- and far-field speech recognition performance in all ro...
---
AWS and Salesforce announce new integrations

Tuesday, September 25, 2018 by Richard Harris



AWS and Salesforce just announced at Dreamforce 2018 new integrations that they hope will dramatically simplify how data and events are shared across AWS and Salesforce services. As part of the next phase of their global strategic alliance, the two companies will work together to deliver integrations and frameworks for connecting the Salesforce Platform with AW...
---
iOS 12 notification changes should make you rethink your messages

Friday, September 21, 2018 by Richard Harris



It feels as if our mobile screens are swimming in notification overload these days, and it's no wonder why when leading mobile marketing companies plaster billboards in Silicon Valley with promises to engage mobile users. In a hyper-connected world where consumer attention is scarce, notifications are an incredibly powerful way to reach users wherever they are....
---
Watch your step at Fog World Congress 2018

Wednesday, September 19, 2018 by Richard Harris



When you arrive at Fog World Congress 2018, watch out for the robots. Autonomous mapping robots will be traversing and mapping the venue floor in real-time for conference attendees. It's fog in action, designed to validate that fog computing systems from various domains can communicate, explained conference organizers. Scheduled for October 1-3 in San Francisco...
---
DevSecOps showcase by Sumo Logic unravels all their new changes

Monday, September 17, 2018 by Richard Harris



Sumo Logic announced a number of new solutions and enhancements to its platform to empower enterprises to "win in the analytics economy." These innovations, as well as those from DevSecOps ecosystem partners, will be showcased this week at Sumo Logic's user conference, Illuminate, in Burlingame, Calif. Illuminate will gather over 600 experts in machine d...
---
National Coding Week is here

Monday, September 17, 2018 by Richard Harris



National Coding Week is upon us. That's why we thought it would be great to compile some quotes from industry experts to talk about what they think is most important about learning how to coding - a question seen through many different lenses. "Today, software drives business. So, if an organization wants to excel, it needs to become a software-powered jugg...
---
Neural network predictions know when companies are being mentioned

Thursday, September 13, 2018 by Richard Harris



Accurately gauging how the public views your company can be a difficult task, at best. But Vainu's is on a mission to "build the most comprehensive database of all the companies in the world." A crucial part of this mission is having the ability to determine when companies are being mentioned in natural language. Named Entity Recognition (NER) is a subset ...
---
PagerDuty Summit 2018 brings big changes

Thursday, September 13, 2018 by Christian Hargrave



At PagerDuty's signature event, PagerDuty Summit 2018, the company has brought together an impressive list of enterprise development specialists to San Francisco, CA. And in addition to all of the speaker presentation and demos, the company has also unveiled many new company announcements targeted right at making enterprise more business aware and capable of ma...
---
Predictive analytics for embedded apps lands

Monday, September 10, 2018 by Richard Harris



Logi Analytics announced the launch of Logi Predict, a predictive analytics solution specifically designed to be embedded in applications. Product managers and developers can embed machine learning and artificial intelligence capabilities into their applications, creating smarter software that reduces customer churn, detects fraudulent activities, targets customers with...
---
Lack of AI automation is hurting corporate bottom lines

Monday, August 27, 2018 by Richard Harris



Bigtincan announced the findings of its recent study that evaluated if, and how, sales professionals are using sales enablement and advanced technologies like artificial intelligence (AI). Bigtincan surveyed more than 600 U.S. sales executives, working for organizations with 1,000 or more employees across industries including financial services, real estate, insurance, ...
---
AI features coming in Talla Intelligent Knowledge Base version 2

Friday, August 24, 2018 by Christian Hargrave



Talla launched version 2.0 of the Talla Intelligent Knowledge Base. This new platform update harnesses techniques in natural language processing and AI-powered automation to achieve significant benefits for revenue generating teams within companies. Rob May, Founder and CEO Talla said: "Businesses today are driven by information, but the way that information is...
---
AI social network Hibe launches using Oracle Cloud

Friday, August 17, 2018 by Richard Harris



Oracle announced Virtual Artifacts has launched its mobile application network, Hibe, with Oracle Cloud. The company has developed Hibe as a new social network for mobile applications that lets consumers communicate with each other from their social platform of choice. To prepare for rapid growth, Virtual Artifacts invested in Oracle Cloud, including Oracle Autonomous D...
---
Machine learning for the banking industry helps reduce criminal risk

Tuesday, August 7, 2018 by Richard Harris



Mindtree is using artificial intelligence and machine learning technology to help banks improve their ability to detect financial crimes and enhance reconciliation management. These service offerings are made possible through a partnership with Tookitaki's machine-learning-powered platform. Banks and other financial institutions are challenged by both the rising ...
---
OverOps Platform helps DevOps find misbehaving code with ML

Thursday, August 2, 2018 by Christian Hargrave



Machine learning meets bug detection with the announcement that OverOps made about the release of their new platform. DevOps teams will soon be armed with net new machine data to effectively evaluate the reliability of software they promote and implement a culture of accountability within their organizations, says OverOps with the release fo their platform. At its core,...
---
Better programmatic ads and fraud protection come from YouAppi upgrade

Wednesday, August 1, 2018 by Richard Harris



YouAppi, a growth marketing platform for premium mobile brands, just announced upgrades to its 360 Platform, initially launched last year. The 360 Platform hopes to address five critical needs for today's marketers: user acquisition, brand video, rewarded video, re-engagement and social media. Moshe Vaknin, CEO of Youappi had this to say; &ldquo...
---
Mobiconf 2018 will return to Poland

Tuesday, July 24, 2018 by Christian Hargrave



Mobiconf 2018 will soon be coming to Krakow, Poland inside the Multikino cinema theater. Taking place on the 4-5th October, the mobile developer conference will boast topic titles like "What Mom Never Told You about Multi-threading (mobile edition)" and "Application Security in Agile Mobile Development." And featuring talks from Fernando Cejas, D...
---
AIOps platform by FixStream available on Oracle Cloud Marketplace

Tuesday, July 10, 2018 by Christian Hargrave



FixStream announced that its AIOps platform is now available in the Oracle Cloud Marketplace offering added value to Oracle Cloud application customers. The FixStream AIOps Platform offers a visual Artificial Intelligence platform to predict business issues across hybrid IT by providing correlation, machine learning, and visualization for an Oracle environment deployed ...
---
The AWS DeepLens has machine learning built in and you can now buy one

Monday, July 9, 2018 by Richard Harris



The Amazon DeepLens was first unveiled at re:Invent 2017, remember it's the camera device enables developers to deploy models that can identify objects it sees using popular deep learning frameworks like TensorFlow and Caffe. Amazon has just revealed that developers can now purchase the DeepLens for themselves, and that the AWS De...
---
Featured Stories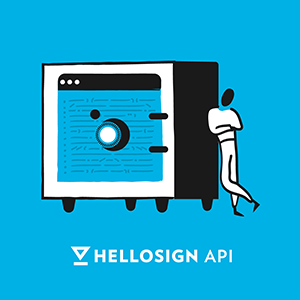 Stay Updated
Sign up for our newsletter for the headlines delivered to you
SuccessFull SignUp