NFTs
Easy NFT creation with Enjin
Monday, October 3, 2022
We recently caught up with Esther Partland and talked about how easy it is to create NFTs with tools from Enjin, and how they are laying the foundation for metaverse and blockchain gaming experiences. We also chatted about the role of Web3 in gaming, and some practical everyday use cases of NFTs.
Esther Partland from Enjin discusses her journey at Enjin and how she started by volunteering and progressed into the Head of Ecosystem. Esther also identifies the key skills that led to her success at Enjin, what kind of tools Enjin provides for building Web3 infrastructures, and how businesses and individuals both can benefit from these tools. Esther goes on to explain the role of Web3 digital assets in gaming, what the look and feel of a gaming metaverse on Polkadot will consist of, and how Enjin is laying the foundation for a decentralized metaverse but will be in a state of continuous evolution due to the nature of the blockchain. We also asked her about interoperability, what it is, and how Enjin will support its ecosystem of partners with their blockchain-based gaming experiences. Lastly, she explains why Enjin chose Polkadot, some everyday use cases of NFTs that the average internet user can appreciate, plus how you can start your journey of building and using NFTs with Enjin.
ADM: Tell us about yourself and how you were first introduced to the world of crypto and NFTs.
Partland: In 2014 I discovered Enjin and at the time I thought it resembled a mini Facebook or forum for gaming enthusiasts. Gamers from multiple titles, like World of Warcraft or Minecraft, used to join the Enjin network from around the world to discuss tactics and trade strategies. Instantly, I felt a connection to the ecosystem and became a part of the community. Over time, I began volunteering so I could become more involved. As Enjin was progressing in the blockchain industry, my role in the project became more substantial. Since then, I have been able to progress through the ranks, fostering connections with individual community members and business partners alike, ultimately becoming the Head of Ecosystem.
ADM: What have you identified as the key skills that lead to your success at Enjin?
Partland: Getting to this position included multiple stages, with a combination of great timing and commitment. I joined Enjin's ranks right around the time that the core suite of products was being built, such as the wallet and the software development kits. The community needed support, and fortunately, I was able to contribute. The opportunity gave me the chance to practice different languages that I was studying at the time, so there was a positive feedback loop. Although luck and timing played a strong hand, I believe that the skill needed most for this project, and industry is persistence and commitment to helping the Enjin community members.
ADM: Enjin provides the tools to build Web3 infrastructure. Are these tools more beneficial for individuals or businesses?
Partland: Fortunately, in this case, it's a mix of both. We have significant global brands like Microsoft using our tools for their Azure Hero program, and we just recently partnered with the massively multiplayer online role-playing game (MMORPG), Entropia Universe. Additionally, we are supporting independent projects like Lost Relics, Kingdom Karnage and MyMetaverse. There is even a project gamifying tourism with non-fungible tokens (NFTs), called New Frontier. There are many different kinds of use cases, and Enjin's ecosystem portfolio reflects this diversity. Enjin's tools are targeted at making the lives of less experienced developers easier and we want to ensure that those unfamiliar with blockchain technology can use the product suite. This strategy is how we built up our first wave of almost 50 adopters throughout 2018 and 2019.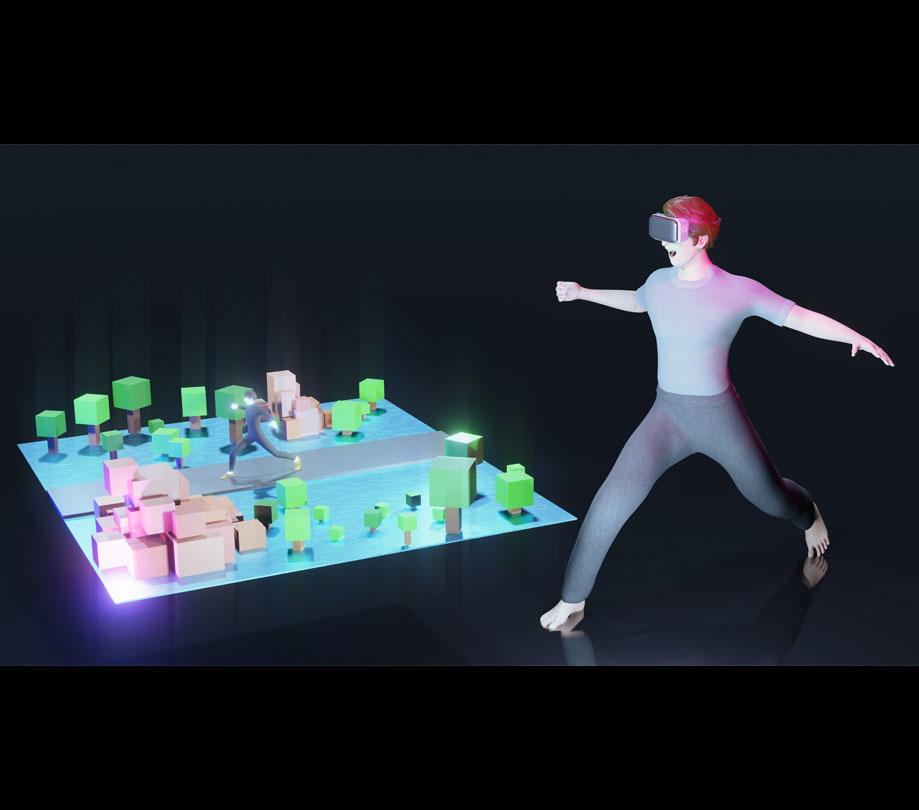 ADM: What place do Web3-enabled digital assets have in gaming?
Partland: Legacy platforms generate inconceivably large amounts of data. These platforms have done a great job of making the average user believe that their personal data is arbitrary, while actively using it for profit. For example, if you haven't updated your phone and you then lose your stored photos or saved data, you just move on because that's how the system has been set up. Blockchain technology allows users to organize their data in a way that's not possible on legacy web platforms. You don't have to accept that loss with Web3. In-game skins, loot, or even saved data, all represent the time and effort invested. Changing platforms or devices shouldn't imply a forfeit of your hard work.
Abstract digital assets can and do hold sentimental value, and in my experience, gamers are often the most attached to digital items, so it makes sense to enshrine these bundles of code on an immutable database. More importantly, interoperable NFTs set up the highly coveted cross-platform compatibility that gamers have always dreamed of.
ADM: What does the future of a gaming metaverse built on Polkadot look like?
Partland: This is a great question and something that many developers and strategists are exploring right now. Much like in the early days of the internet, blockchain technologists everywhere are experimenting with many tools and concepts. At Enjin, we are laying the foundations for a decentralized metaverse, which by its very nature, will be in a state of continuous evolution. Data sovereignty and personal autonomy will remain constant. The metaverse is still in its infancy, so I'm grateful that Enjin gets to be at the heart of it. We are driving innovation and lowering the barriers to entry, not only for game developers but for everyone interested in experiencing and interacting within a decentralized universe.
ADM: Interoperability is taken for granted on Web2. Can you explain how Enjin supports its ecosystem partners in building interoperable, blockchain-based gaming experiences?
Partland: Interoperability is a function that is overlooked because it has always been there for today's users of the web, making it somewhat of a given. The decentralized metaverse that we are building at Enjin is all about usability and portability. Therefore, sharing digital assets and data from one chain to another is essential.
Efinity, a cross-chain superhighway bringing NFTs to Polkadot, launched in March and we've been onboarding our adopters since then. We create extensive documentation, sync one-to-one for guidance and support, and will soon be starting class seminars to educate our adopters. All of these resources are directed at streamlining the integration of Efinity. How this relates to my role is the process of effectively orchestrating it all. I also collate feedback from the various ecosystem partners, so that we can implement their suggestions into the fabric of Efinity, ensuring that the community feels heard.
ADM: Why did Enjin choose to build with Polkadot and does this mean a move away from Ethereum?
Partland: Given that Enjin's products exist on the Ethereum mainnet, we needed to build on the infrastructure that has Ethereum Virtual Machine (EVM) compatibility. As the flagship project of the Web3 Foundation, the main relay chain of Polkadot already offers interoperability and is complementary to the Ethereum ecosystem. Polkadot is also far more conducive to the needs of gamers. On Efinity, we can subsidize the gas fees for users while delivering the high level of performance expected in gaming.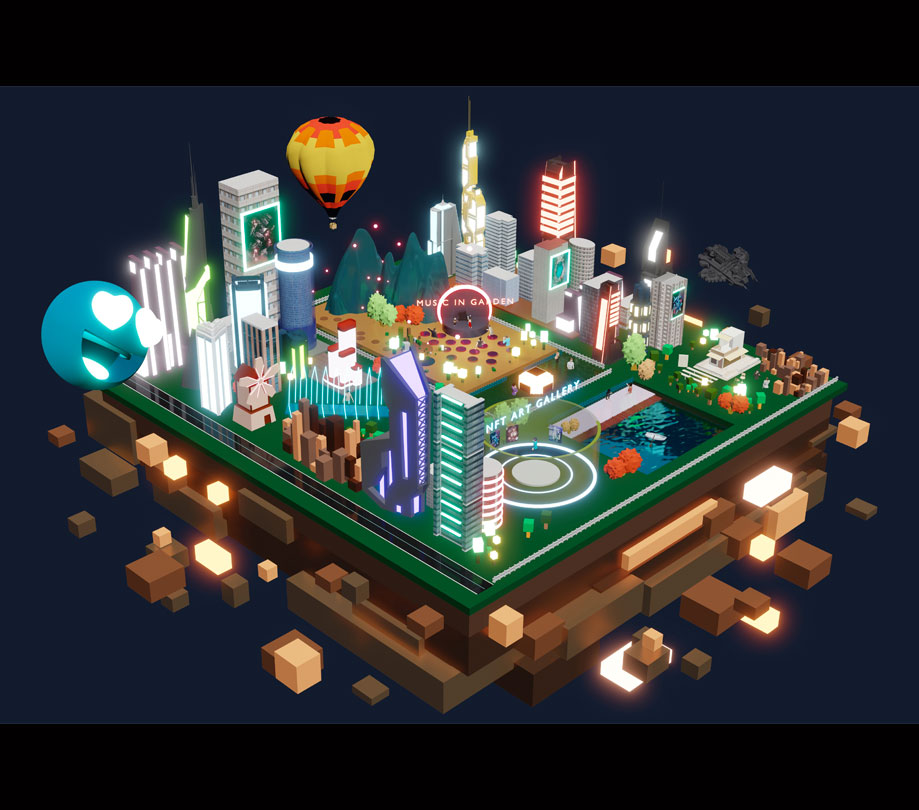 ADM: What are some everyday practical use cases of non-fungible tokens (NFTs) that the average internet user can appreciate?
Partland: NFTs can come in all shapes and sizes. They can be in the form of art, music, memes, collectible items, or really anything imaginable. Microsoft is utilizing Enjin NFTs in the Azure program, providing the opportunity to run hackathons or courses with their users. On completion, users receive a unique badge of verification, dubbed badgers, which comes with the opportunity to receive a physical plushie too. These verification badges are distributed using our QR code service, Beam. Some more obvious examples of in-game items that can be tokenized include gaming skins and personal avatars. Another use case we are exploring at Enjin is audio NFTs, allowing artists to transform their sound and generate new revenue streams. The use cases for NFTs are endless!
ADM: How can individuals start their journey with easy NFT creation and using NFTs from Enjin?
Partland: To get started with Enjin, it's as simple as downloading our wallet. This gives anyone access to the Enjin Platform, which contains our Application Programming Interface that makes managing and creating tokens simple. For the creative and curious, the Enjin Playground is available to start integrating the power of blockchain. Finally, for anyone looking for inspiration, our ecosystem projects are on display at the Enjin showcase. Otherwise, our Ecosystem team is always open to meeting new people. Reach out on our Twitter or Discord channel and let's start building together!
Esther Partland
Esther Partland is the Head of Ecosystem at Enjin. She began working with Enjin in 2016 as a translator, speaking English, Spanish and Hungarian. Esther has played a crucial role in building Enjin's translation team, with Enjin products now localized in over 25 languages. Esther's duties were then extended her role to managing the Customer Support team and Quality Assurance team where she ensured resilience for product launches and updates.
At present, Esther now manages the Ecosystem team at Enjin, overseeing the growth and onboarding of new adopters to Enjin's ecosystem.
Esther's role at Enjin complements her passion for NFTs. She began creating and minting her own NFTs in 2018. Esther uses her social channels to educate her audience on crypto, blockchain, and the Metaverse.
---
Become a subscriber of App Developer Magazine for just $5.99 a month and take advantage of all these perks.
MEMBERS GET ACCESS TO
- Exclusive content from leaders in the industry

- Q&A articles from industry leaders

- Tips and tricks from the most successful developers weekly

- Monthly issues, including all 90+ back-issues since 2012

- Event discounts and early-bird signups

- Gain insight from top achievers in the app store

- Learn what tools to use, what SDK's to use, and more



Subscribe here