Game Development
Code editor and AI features coming to GameMaker engine
Thursday, May 11, 2023
GameMaker has announced its roadmap revealing the major new features and additions coming to the engine in 2023, including a new code editor, enhanced modding capabilities and AI support, and many more new features that compliment and simplify the process of making games.
GameMaker, the multimillion downloaded 2D game development engine, has revealed which new features and enhancements will be coming to the platform this year, in its annual update announcement.
GameMaker's new features roadmap is shaped almost entirely by requests and feedback from its highly engaged community, with a new code editor, enhanced modding capabilities, and AI support amongst the biggest and most requested additions heading to GameMaker this year.
GameMaker roadmap reveals major new features and additions coming to the engine in 2023
"One of the biggest strengths of GameMaker is our vocal and engaged community, who let us know loud and clear what new features and refinements they want us to make to the design environment. While we can't action every request, I'm confident that this year's roadmap includes some major additions, like the new code editor and modding extensions, that will bring exciting new dimensions to the games our developers create," said Russell Kay, Head of GameMaker.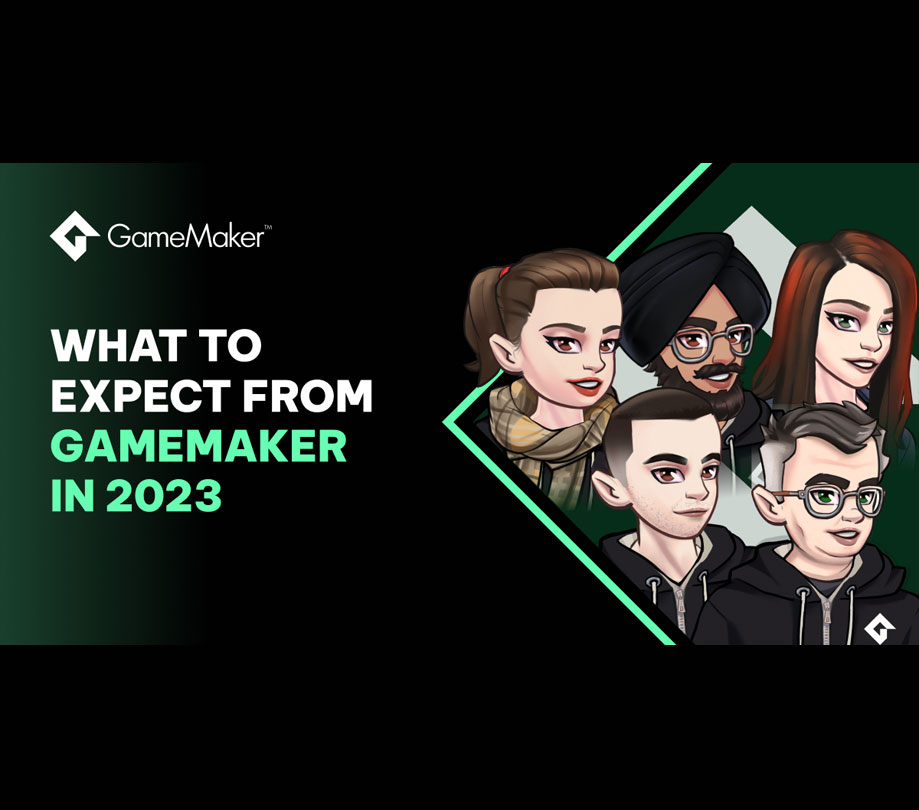 The key new features coming to GameMaker in 2023 include:
Modding extensions
Adding user-generated content to your game is set to get a whole lot easier with the forthcoming new mod.io extension. With the extension, developers will be able to easily turn players into modders to create more content for their games and build a stronger community.
Once connected to mod.io, developers will be able to access a range of game mods, including simple DLC options and more sophisticated user-created levels and data.
AI integration
Following Opera's recent collaboration with OpenAI, GameMaker is exploring how to integrate AI in a way that compliments and simplifies the process of making games, while avoiding any uses that quash individual expression. For example, GameMaker is experimenting with systems that allow AI queries and results to be incorporated directly into creators' projects - including generating code, creating graphical placeholders, and allowing image in-painting or out-painting.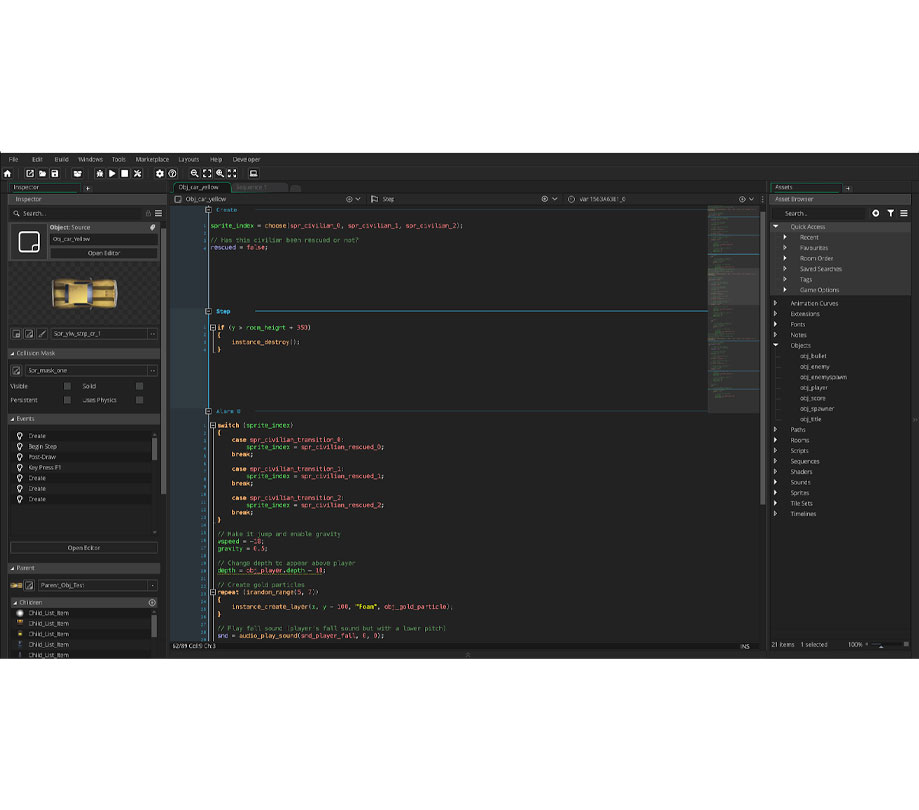 New code editor
This year, GameMaker users will also be getting a new Code Editor featuring a completely redesigned UI. Other key features include:
The Code Editor will be hosted within a full-screen window, allowing access to objects, events, and functions within the code file.
New Objects and New Events will be able to be created from within the Code Editor itself, so there's little need to move between the Workspace and the Code Editor.
All Syntax Highlighting and Intellisense support is being moved to a Language Server, which allows Gamemaker to support more languages within the Code Editor, such as Shader Languages (GLSL, HLSL, etc) with Intellisense,
JSON, and XML support.
GameMaker will also be supporting Markdown within Notes and introducing side-by-side preview support to make it easier to see how changes affect the formatting.
In addition, GamerMaker will also be open-sourcing its Language Server for GameMakerLanguage (GML), which will help open GML up to more environments. Since Visual Studio Code uses the same protocol, developers will be able to use this within Visual Studio Code as well.
---
Become a subscriber of App Developer Magazine for just $5.99 a month and take advantage of all these perks.
MEMBERS GET ACCESS TO
- Exclusive content from leaders in the industry

- Q&A articles from industry leaders

- Tips and tricks from the most successful developers weekly

- Monthly issues, including all 90+ back-issues since 2012

- Event discounts and early-bird signups

- Gain insight from top achievers in the app store

- Learn what tools to use, what SDK's to use, and more



Subscribe here