Women are using financial apps more than men says Liftoff report
12,413
Women are increasingly becoming a key demo for financial app makers on par with men, with the gender gap in cost to acquire a finance app user closing.
Liftoff released a new report in partnership with Leanplum uncovering new insights into the world of mobile finance. Specifically, it found that women are more engaged than ever with finance apps, meaning it's prime time for marketers to double-down on investments in the traditionally underserved demographic. The report also shows the Asia-Pacific region (APAC) continues to lead the charge when it comes to finance app adoption, but the EMEA region is poised to grow quickly with the advent of new financial innovations.
Gender Gap in Finance Apps Shrinks As Female Engagement Soars
Mobile technologies are said to enable female empowerment, and this appears especially true when it comes to finance. This year, the cost to acquire a finance app user is almost the same for both genders ($33.41 for men, $36.15 for women), representing a narrowing gap from the previous year ($30.77 for men, $38.46 for women) -- a trend that may be explained by the increased global adoption of mobile technologies and the rising tide of college-educated women.
While a recent study suggests women are more passive when it comes to financial management, the latest data from Liftoff and Leanplum upends this patriarchal stereotype. Female engagement jumped 41% this year, demonstrating a stronger motivation to take control of finances than ever before -- at least on mobile.
As stereotypes fade and the gender gap closes, marketers are presented with exciting opportunities to connect women to the apps they love using. As women increasingly assert their financial autonomy on mobile, marketers should keep a keen eye on this burgeoning market opportunity.
APAC Leads the Way in Finance Apps, EMEA Rises to Potential
The report shows APAC continues to lead in mobile finance apps adoption. The cost to acquire a user who completes a registration ($20.67) is a significant drop from the 2017 price tag ($27.81) and is the lowest of all the regions, while the install-to-register rate in APAC towers above the rest. But while mobile users in the region are more open to exploring the booming finance app market, the data shows that activation remains a hurdle. At this critical stage, APAC users are the most expensive to acquire at $49.47 -- almost 29% higher than last year -- and with a low activation rate of only 14%.
Notably, the data points to EMEA as a rising star, a shift predicted by Liftoff's 2018 Mobile Finance App Report, with the data showing a promising market gaining momentum -- possibly a result of the introduction of the Payments Services Directive in the region this past year. This year's report finds the region rising to that potential: the cost to acquire an activating user may seem pricey ($50.62) but it's half the cost recorded last year. And, while the 13.6% install-to-activation rate is the lowest of all the regions, it's a whopping five times last year's rate. As mobile users in EMEA warm up to the innovations in financial technologies and solutions, mobile marketers are increasingly presented with opportunities to skillfully target finance app users in a relatively untapped market.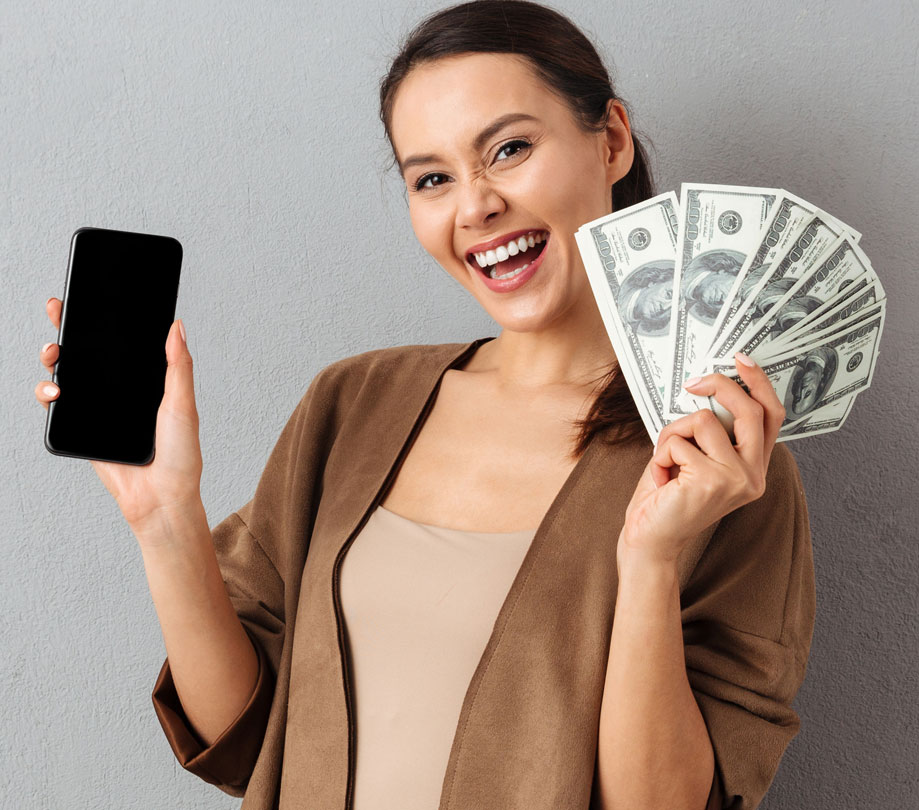 Methodology
The 2019 Liftoff Mobile Finance Apps Report is based on an analysis of internal data from January 1, 2018 through December 31, 2018, spanning 10.3 billion impressions across 2.7 million app installs, 168 million clicks and 1.7 million activations and registrations. Specifically, the report tracks costs and conversions across a range of engagement activities and breaks down data by platform (iOS and Android), user demographics (gender) and region (North America, EMEA and APAC). It also sheds light on the best months of the year to acquire and engage users and the precise amount of time (measured in hours and minutes) it takes for a user who has installed an app to take action. Through a partnership with mobile engagement platform Leanplum, the report provides an analysis of retention data (average session length, amount of time since the last app activation and percentage of active users) and shows the impact of push notifications and emails on app engagement.
This guide titled, "100 Questions and Answers to help you land your Dream iOS Job" can help you through some further questions related to landing a job related to iOS. With 100 Questions and Answers categorized by seniority and with reviews from some of the top iOS engineers worldwide, this book will level up how you make interviews for your favorite platform.
Are you paying more taxes than you have to as a developer or freelancer? The IRS is certainly not going to tell you about a deduction you failed to take, and your accountant is not likely to take the time to ask you about every deduction you're entitled to. As former IRS Commissioner Mark Everson admitted, "If you don't claim it, you don't get it.
Inside the buds, there is a newly-designed H1 chip which Apple has built specifically for the headphones. It improves connectivity pairing times, the efficiency of the battery life, and allows for hands-free "Hey Siri" functionality. New for the AirPods 2019 is the wireless charging case for the earbuds, which means you can use Qi-compatible charging mats to power the case without having to stick a cable in.
Get hands-on experience in performing simple to complex mobile forensics techniques Retrieve and analyze data stored not only on mobile devices but also through the cloud and other connected mediums A practical guide to leveraging the power of mobile forensics on popular mobile platforms with lots of tips, tricks, and caveats.
The Chirp GPS app is a top-ranked location sharing app available for Apple and Android that is super easy to use, and most of all, it's reliable.
Write and run code every step of the way, using Android Studio to create apps that integrate with other apps, download and display pictures from the web, play sounds, and more. Each chapter and app has been designed and tested to provide the knowledge and experience you need to get started in Android development.