IT cloud be holding your business back
Posted Friday, April 07, 2017 by RICHARD HARRIS, Executive Editor
---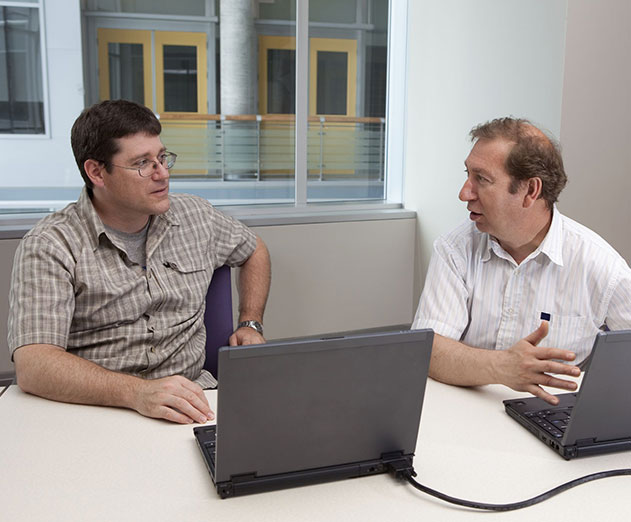 Logicalis US Asks CIOs: Can Your IT Infrastructure Support a Bimodal IT Model on the Same Platform at the Same Time?




Organizations of every size in every vertical market are grappling with one universal challenge: Defining what "digital transformation" means to them and mapping a strategy that is flexible and dynamic enough to achieve it while simultaneously supporting their current business model.

Three significant issues are at the heart of this need for change:

(1) The traditional, legacy computing infrastructures most organizations have in place are simply not agile enough to meet business demands;

(2) organizations are increasingly developing their own applications in house, yet legacy infrastructure cannot keep pace with development efforts;

(3) today's business users have consumer-like expectations for the availability of IT services that is putting significant pressure on IT.

While there's no single solution that will work for every organization, Logicalis US, an

international IT solutions

and managed services provider, says composable infrastructure may provide an answer for many.

"What businesses need is a single solution that can address today's bimodal IT model on the same platform at the same time - and composable infrastructure can do that," says Perry Szarka, Solution Architect, Logicalis US. "One of the most significant advancements in this area that we have seen is HPE's Synergy, a composable infrastructure that brings together software-defined compute resources, software-defined storage and software-defined networking into a homogenous package with a single management interface. By completely abstracting the hardware, Synergy delivers the necessary compute, memory, storage and networking resources to accommodate individual applications automatically, without the involvement of multiple IT personnel."

"When properly implemented, a solution like Synergy can help propel an organization forward in its digital transformation, making it a truly service-defined enterprise. The key, however, is in determining if composable infrastructure is the best way to meet the business' needs," says Brett Anderson, Senior Director, HPE Solutions, Logicalis US. "To help our clients decide, Logicalis first develops a thorough understanding of the client's business, then provides a deep level of consulting, application rationalization, and an analysis of what is working and what isn't so they know where their own gaps exist. No matter who the solution provider is, this should all be taking place before any decisions about infrastructure are made. You have to start with the vision so you know where you are going and can map the best route to get there."
Here are the five questions to help IT pros explore composable infrastructure:
Sometimes thought of as "software-defined in a box," a composable infrastructure virtualizes the entire compute environment and manages its resources as if they were services. This makes a composable infrastructure both flexible and agile enough to
deliver true digital transformation
, yet allows IT to continue to manage legacy applications from within a single architecture. While this may seem like an answer to all of an IT pros' headaches, Logicalis' experts warn there is no silver bullet. To help CIOs decide if a composable infrastructure may be right for their organization, Logicalis suggests asking the following five questions.
1.) Is IT holding your business back?
To compete successfully in a fast-paced business environment requires agile compute solutions designed with speed and accuracy in mind. If you find that your legacy IT solutions are holding you back from becoming a digitally enabled competitor, yet you still need those legacy apps from time to time, a composable infrastructure may provide the best of both worlds.
2.) Are you fighting a battle with stranded assets?
One of the most common problems CIOs face is over- or under-buying of infrastructure to support the business' fluctuating demands. Most err on the side of caution and over-buy, which leaves them with too many stranded assets on the balance sheet - and an uncomfortable meeting with the CFO when explanations are required. Because a composable infrastructure creates a pool of resources that are automatically configured as the business' compute needs change, there is no need for over-provisioning, something which puts CIOs and CFOs on the same side of the table.
3.) Do you develop your own applications in house?
To avoid over- or under-provisioning during the DevOps process, organizations that are developing their own business-building apps in house are often asked to use hand-me-down legacy infrastructures for development and quality assurance, then switch to another more agile environment for production where resources can be carefully allocated and monitored by IT staff; the use of two environments, however, often slows the entire process. Optimally, to make the most of
advanced DevOps tools
like Chef, Puppet, Mesosphere and Docker, internal developers need the ability to control and rapidly model their own application environment without having to hit the "pause" button and rely on IT to allocate resources for them. Because a composable infrastructure's resources are pooled, they can be both shared as services and allocated without IT intervention, which makes a composable infrastructure uniquely positioned to meet the DevOps needs of internal application development teams.
4.) Are you making the best use of your IT talent?
Nearly everyone in IT today has at least talked about the 80/20 principle - the fact that nearly 80 percent of IT pros' time is spent on mundane "lights on" activities and only 20 percent on more valuable business-building projects. While the goal has long been to flip those percentages upside down, this has proven to be easier said than done. The kind of automation and orchestration built into composable infrastructure solutions, however, may finally make this possible, allowing talented IT professionals to refocus their efforts on more strategic and creative activities.
5.) Is your current infrastructure future ready?
As copper wire nears its maximum capacity, a light is being shined on the science of photonics, technology slated to be the replacement for copper wire in the not-too-distant future. Instead of transporting gigabits of information, with photonics, computing systems will need to be ready to handle terabits of data, something composable infrastructures like HPE's Synergy are already equipped to do. So, while there's no such thing as a future-proof environment, there is such thing as one that can be future ready, and a composable infrastructure may be the first step in that direction.
READ MORE:
http://www.us.logicalis.com...
---