Blockchain
XRP Ledger developer chat with GM at RippleX Monica Long
Wednesday, March 31, 2021
37,262
RippleX is committed to continuous improvements for the XRP Ledger, and recently, the team released version 1.7.0 of the software behind the XRP Ledger (XRPL). Monica Long, General Manager at RippleX spoke with ADM about how building on XRPL allows developers to build payments into their applications in a scalable, sustainable, and cost-efficient way.
"At RippleX, our goal is to inspire and enable the growing developer community around the XRP Ledger to build the Internet of Value, where money moves as easily as information does today", says Monica Long, General Manager of RippleX. She oversees the team working to unlock and accelerate new use cases for developers building with blockchain.
We caught up with her to discuss the key problems in this space and she explores community-driven solutions and innovations.
ADM: What barriers are developers facing who want to start building on blockchain?
Long: While blockchain has been around for over a decade, the past year has presented developers with new opportunities to build on and with blockchain to create new use cases as crypto becomes more mainstream. However, like any nascent technology, developers are hard-pressed to identify where to start.
Choosing the best blockchain for any given use case is just one part of the equation—getting started building requires a steep learning curve. With each blockchain offering unique functionality or utility, developers simply have many options to learn and no one-size-fits-all solution for getting started.
For crypto-native devs, they crave a robust, well-supported blockchain that fits their specific use case. But a lack of well-documented and easily accessible resources makes it difficult for devs to get the technical support they need. As crypto-native devs look at different blockchains, other factors they consider include fees, scalability, energy consumption, and non-technical support—such as financial incentives.
ADM: What tools or services can developers use to alleviate some of these barriers?
Long: Access to curated and well-supported tools, services, and programs will play a key role in helping break down barriers for developers just getting started with blockchain. For example, SDKs and content libraries tailored to the language or environment developers choose to build in make interacting with these protocols easier. The transparent and decentralized nature of open-source also allows devs the flexibility to experiment with new use cases.
Similar to many open-source technologies, community plays a key role in crypto development—serving as a support system for developers to easily connect, problem-solve and collaborate on new projects. Access to and involvement in a community of peers includes participation in forum chats, meetups, and more. Developer grants can also bring new blood into communities and shine a spotlight on promising projects to drive adoption, or even convert some into humming businesses.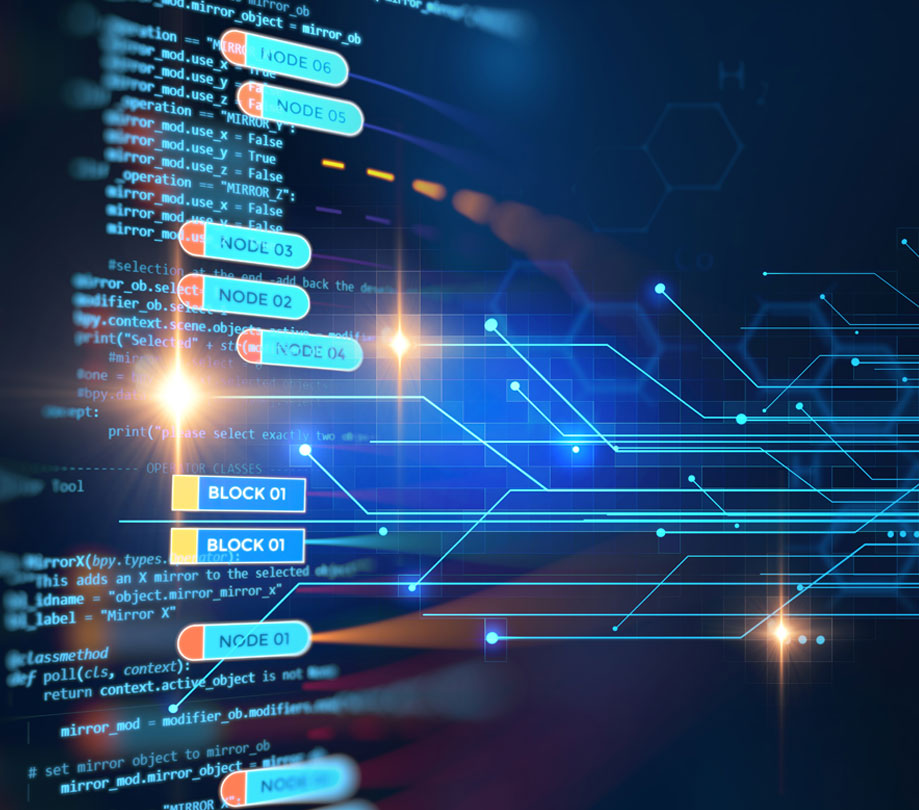 Sustainability in Blockchain and Crypto
ADM: Tell me more about the XRP Ledger—and why it's a viable option for crypto-native developers to start building new applications, use cases and products.
Long: The XRP Ledger (XRPL) is an open-source and decentralized blockchain built to efficiently settle transactions. Developers choose to build on XRPL today to integrate payments into their applications and take advantage of its unique attributes to move value. XRP, the digital asset native to XRPL, is unparalleled in its speed (3.7 seconds to settle), low cost (about $0.0003 per transaction) and scalability (1500 transactions per second).
Meanwhile, other blockchains can take nearly 20 minutes to settle a transaction. The XRP Ledger is also the first major carbon-neutral blockchain, with its inherently green attributes alleviating high energy consumption and high costs that devs experience when building on proof-of-work blockchains.
The XRP Ledger was designed to provide a robust feature set for XRP, settling payments and supporting tokenized assets of all kinds via its built-in decentralized exchange (DEX). This fully-functional exchange allows users to trade tokens for XRP or each other without a central actor, and serves as an efficient means for providing liquidity across even a long-tail of assets.
RippleX recently announced contributions to the XRP Ledger aimed at improving its reliability and efficiency. What's new in this release and how can developers start taking advantage of the improvements?
XRPL 1.7 was released last month with key contributions from RippleX aimed at improving the Ledger's security, efficiency and scalability. For example, a new set of changes helped to reduce XRPL's memory usage by 50% and improve execution time.
Other improvements include validator manifests, which gives developers greater visibility into the overall ecosystem of XPRL operators — and forward ledger replay — which speeds up synchronizing with the network. Also new in this release is a proposed improvement called TicketBatch that can simplify multi-sign transaction workflows and helps developers when facilitating multi-sign transactions.
ADM: How can the developer community contribute to these advancements?
Long: The growing community contributing to the success of the XRP Ledger can propose improvements, features and updates that make building new use cases for crypto possible, due to its open-source nature. In turn, RippleX provides SDKs, services and open-source tools that make doing so easier, opening the door for the growing XRP community eagerly working to build trust, utility and liquidity in XRP.
While RippleX is just one player in a broader community building on the XRP Ledger, we encourage the developers building with XRP to contribute to its continuous innovation by proposing new improvements and features. Learn more at xrpl.org and in the GitHub project repositories.
ADM: What use cases or industries do you expect will see the most developer experimentation?
Long: The floodgates opened for crypto to achieve mainstream adoption in 2020—presenting devs with an opportunity to serve new use cases for a larger user base.
For example, blockchain has recently become popular among consumers with non-fungible tokens (NFTs) — a burgeoning trend that leverages the fundamental benefits of blockchain in an exciting way. This exploding use case has already gained traction among creators for securing ownership and monetizing assets like art and collectibles and across industries ranging from music to sports and real estate. I think it's just the beginning for NFTs and we'll see many new use cases across many industry verticals blossom.
ADM: What direction do you see the blockchain industry moving this year?
Long: Last year saw a lot of time, energy, and resources dedicated to ledger innovation globally—but there's still work to be done to support developers as the opportunity for new use cases and crypto adoption becomes more pronounced. For example, the rapid shift to digital brought about by the pandemic saw the rise of Defi and central banks leaning into the benefits of digital currencies (central bank digital currencies or, CBDCs) in the past year.
The opportunity for blockchain and crypto will only continue to grow as industry players like Tesla, PayPal, and Square bet on crypto, breaking the barrier for crypto to go mainstream. I predict this year will further prove to be one of high growth across the board — from achieving regulatory clarity that helps further blockchain innovation to more players coming together to introduce tools that inspire developer experimentation in the space. With no signs of slowing down, developers have an amazing opportunity to build with mature and secure technology and pave the way for many more developers to come.
---
Become a subscriber of App Developer Magazine for just $5.99 a month and take advantage of all these perks.
MEMBERS GET ACCESS TO
- Exclusive content from leaders in the industry

- Q&A articles from industry leaders

- Tips and tricks from the most successful developers weekly

- Monthly issues, including all 90+ back-issues since 2012

- Event discounts and early-bird signups

- Gain insight from top achievers in the app store

- Learn what tools to use, what SDK's to use, and more



Subscribe here