Using IoT in the office to help employees be happy
14,867
The smart office market is predicted to double in the next five years, and a new shared offering from Oulu-based IoT and product development company Haltian, provides customers with a faster way of digitizing their office facilities.
Oulu-based IoT and product development company Haltian, and internationally-operating Nordic software and services company Tieto, have agreed on a multi-annual commercial cooperation concerning Tieto's Empathic Building service. The smart office market is predicted to double in the next five years, and the shared offering of the two companies provides customers with a faster way of digitizing their office facilities.
The aim of the Empathic Building service is to increase the happiness and satisfaction of employees with respect to their work environments. The core of the service is a browser-based application that helps the employee in a multi-space environment find the best facilities, people and resources for each task. Real-time data from sensors can be imported to the application to illustrate the utilization rates, temperature, noise levels, and even the location of colleagues - within the facilities.
For example, Empathic Building generates space usage heatmaps and utilization reports for both desks and meeting rooms to help optimize and redesign the premises to support better employee experience. The application also provides the user with the opportunity to influence the administration and development of the facilities by supporting interaction between different agents. The administrator can create better work environments by comparing the feedback with the information collected by the sensors.
According to the agreement, Haltian is to provide Tieto's client facilities with sensor solutions that enable visualization of, for example, data on the working conditions and the utilization rate of spaces. Setting up Haltian's sensors have been made particularly straightforward, and they are delivered to the customer pre-connected to the service. The customer thus benefits from easier setup and cost-efficiency. In addition to Finland, Tieto's Empathic Building service is already in use in Norway and Sweden. The companies will now aim at expanding together in international markets.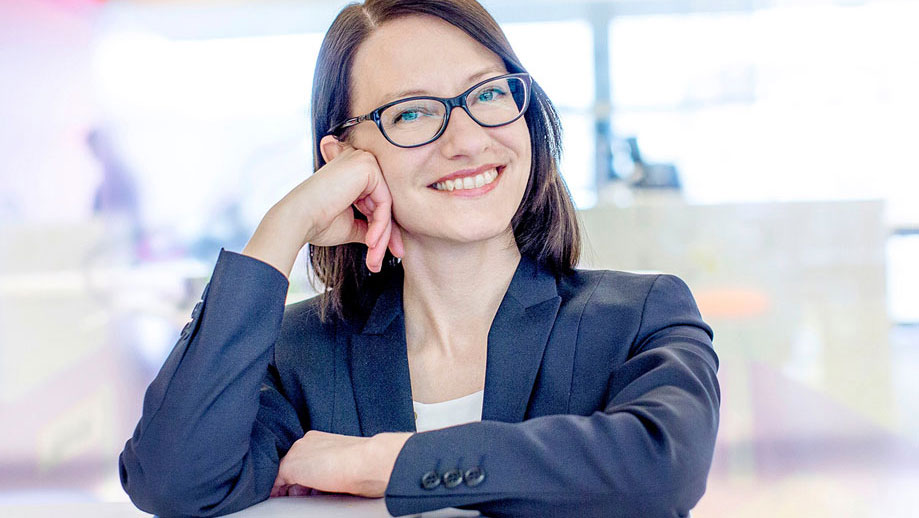 "We chose Haltian as our partner because they are able to provide us with a comprehensive solution and because Haltian's Thingsee service includes options for different use case scenarios. Haltian provides Tieto with the devices, the connections and the system administration as a pre-integrated solution, thus streamlining the setup of new customer applications. The reliable data collection system allows us to focus on developing new functionalities that serve end users. Empathic Building is a fast-developing business, and flexible partners such as Haltian facilitate international scaling of our business", says Reetta Ruusunen, Head of Ecosystems and Partners for Tieto Empathic Building.
Haltian Oy's Thingsee system facilitates rapid smartening of facilities. Haltian is developing a whole family of sensor devices and routers which can accommodate, for example, the collection of occupation data, utilization rate data and conditions data from Tieto's client facilities. Haltian's Thingsee device management services facilitate transferring the data to Tieto's Empathic Building system.
"Tieto is a true pioneer in the digitalization of workplaces, and we are extremely happy about having been chosen as a partner by such a major service company with international operations to smarten offices around the world. Our aim is to grow to be the world's leading data collector in the Internet of Things in selected segments, and this newly-agreed contract is an excellent step forward in the most interesting growth market in the world'', says Pasi Leipälä, CEO of Haltian.
Are you paying more taxes than you have to as a developer or freelancer? The IRS is certainly not going to tell you about a deduction you failed to take, and your accountant is not likely to take the time to ask you about every deduction you're entitled to. As former IRS Commissioner Mark Everson admitted, "If you don't claim it, you don't get it.
Get hands-on experience in performing simple to complex mobile forensics techniques Retrieve and analyze data stored not only on mobile devices but also through the cloud and other connected mediums A practical guide to leveraging the power of mobile forensics on popular mobile platforms with lots of tips, tricks, and caveats.
The Chirp GPS app is a top-ranked location sharing app available for Apple and Android that is super easy to use, and most of all, it's reliable.
Write and run code every step of the way, using Android Studio to create apps that integrate with other apps, download and display pictures from the web, play sounds, and more. Each chapter and app has been designed and tested to provide the knowledge and experience you need to get started in Android development.